6 Interesting Places to Write About In Your Essays or Stories
Where should students learn how to write well-structured essays before they start writing scholarly papers that need to include ideas from sources and their evaluations?
Before you can take a pen and jot something down, you have an interesting true or fictional story in your mind. Therefore, you must learn how to put those ideas on paper.
One way to develop a narrative or descriptive essay is to write about a place or an event that stands out in your mind. Most students have traveled maybe once, twice, or more.
With this in mind, you probably have some interesting places to write about, but you can also contact a little research on the Internet before deciding. Specific focus areas could be tourist attraction cities and countries across the globe.
Interesting Places to Write About in Your Essays or Stories
#1. Your Ancestral Home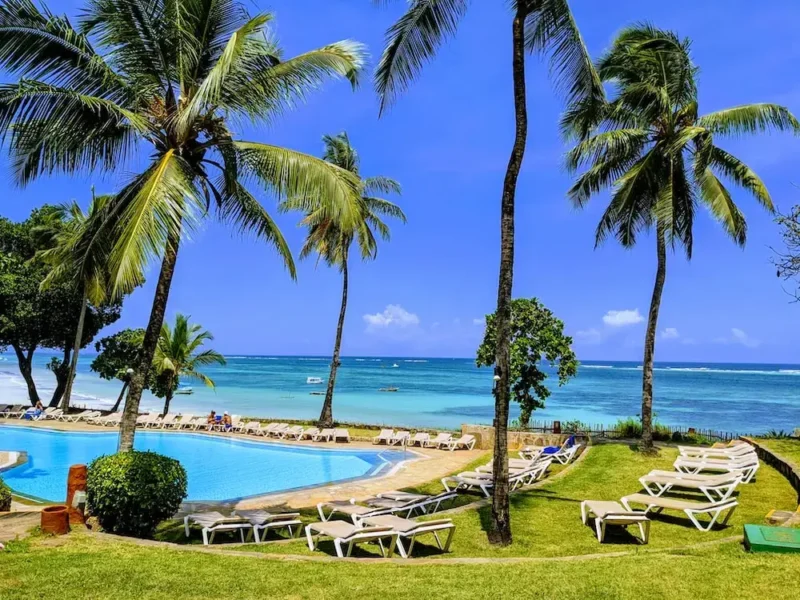 Regarding "places to write about in the world," have you ever thought of your ancestral home? Most students start to have great imagination without acknowledging the fascinating features of the country of their origin.
For instance, like me, I was born and raised in Kenya. I have much to tell about this beautiful country ranging from cultural and ethnic diversity to natural heritage.
Whereas most documentaries and movies focus on wildlife, you can write about many beautiful places.
For instance, the former coast province, comprising Mombasa, Lamu, Kilifi, Kwale, and Taita-Taveta counties, has many tourist attractions sceneries and activities such as Fort Jesus, coral reefs, sand beaches, water-skiing, and kite surfing.
By visiting this region, you would have a taste of the best of Swahili cuisine, like samosa (a fried pastry enclosing chicken or beef meat), mahamri (a donut-like pastry), and bhajia (fried potatoes with coatings of onions, coriander, and chilies, among other spices).
Selecting your ancestral homes as one of the cool places to write about would be the best idea, as you understand the region better than anyone. You can focus on any aspect of the area as long as it makes the reader yearn to visit.
#2. The Black Rock Desert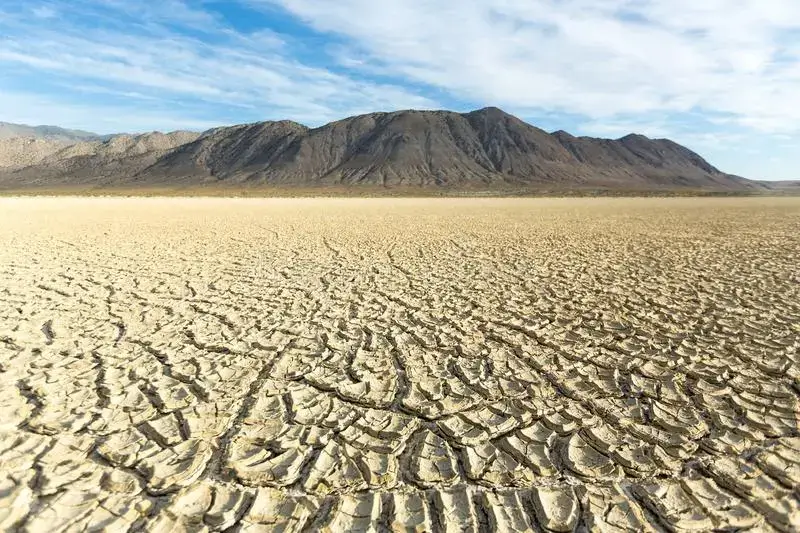 Considering that it hosts the Burning Man Festival yearly, the Black Rock Desert in Nevada, United States, offers a lot of things to include in a story.
While exploring this topic in your write-up, you can talk about how thousands of individuals gather to celebrate Labor Day for 8 days. The event's name in Black Rock Desert comes from an enormous bonfire the group prepares.
Something you will want to include in your stories is the ban on the use of money in the event. As such, people either donate or conduct barter trade to acquire or give out what they have or lack. You can also note that attendees celebrating Labor Day at the Black Rock Desert bring their water, water, and electricity.
This place should be one of your places to write about, as you can highlight every member's environmental and civic responsibilities. Individuals interested in attending the Burning Man Festival at the Black Rock Desert can understand their expectations at the event. 
You may like to check out Creative Writing Tactics to Enrich Your Travel Writing.
#3. Badlands (U.S. – South Dakota)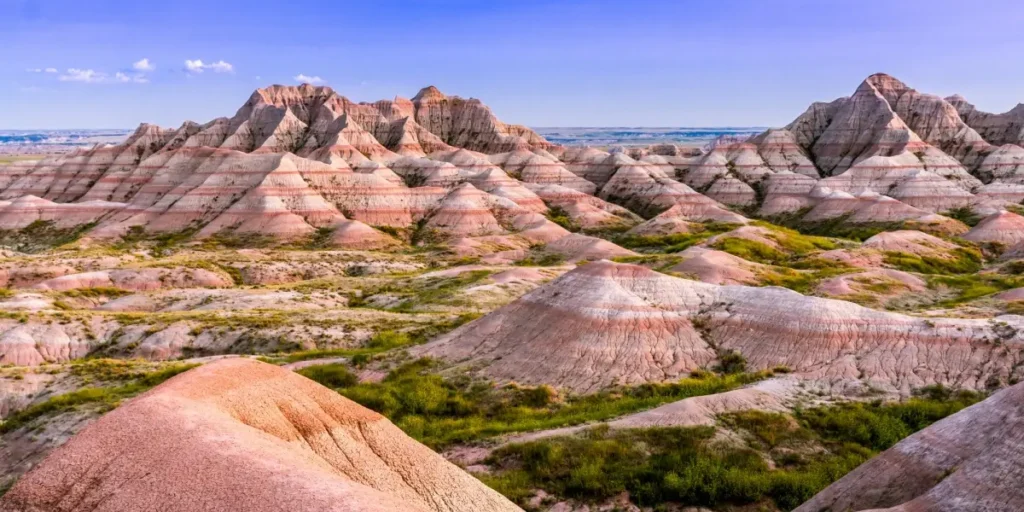 When history or archeology students want to select good places for writing their essays, what should they consider? Although the interest can vary, it would be best for them to consider exploring topics about the origin of fauna and flora (animals and plants). So, what options are available for them?
These students can consider writing about Badlands in South Dakota, United States. Many visitors around the globe come to this region to see the rugged beauty. While writing about this place, you can highlight the richest fossil beds. You can mention that black-footed ferrets, prairie, bighorn sheep, and bison live in this park.
However, college students reading your article might want specific details about the region and species on it. For instance, some would like to know the acres, the taxonomy classification of animals living in the park, and probably the scientific names of the plants.
In this case, you can consider finding professional essay writers at Custom Writings to give you comprehensive details about the region.
By getting your paper written from scratch by experts, you would be sure to get custom reference material that you can take advantage of to make your article appealing to the audience. After writing a story on Badlands, you can require a quality expert to proofread, edit, and format it.
#4. Ashford Castle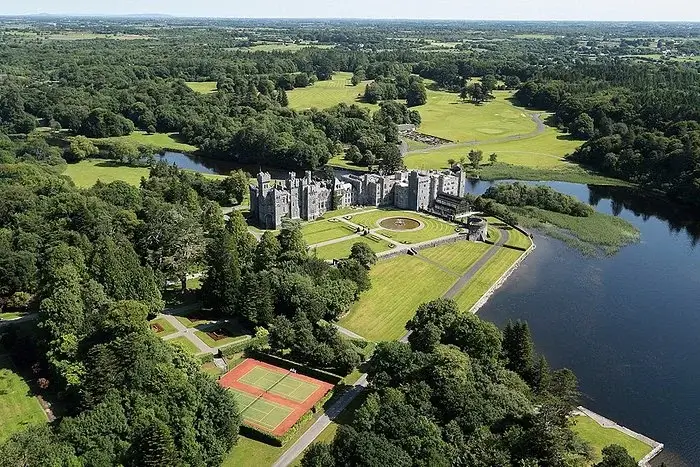 You can decide to write about a medieval castle. A notable example would be Ashford Castle, owned by Red Carnation Hotels in beautiful County Mayo.
Even if you've never been to this famous place in Ireland, you can decide to make it one of your best places. Here, you can talk about the hotel's delicious cuisine, exquisite interiors, and spectacular surroundings. 
You don't want to miss out on The Best Ways to Document Your Adventure – Capture Your Travel Experiences.
Other Places to Write About in a Descriptive Essay
#5. Lake Assal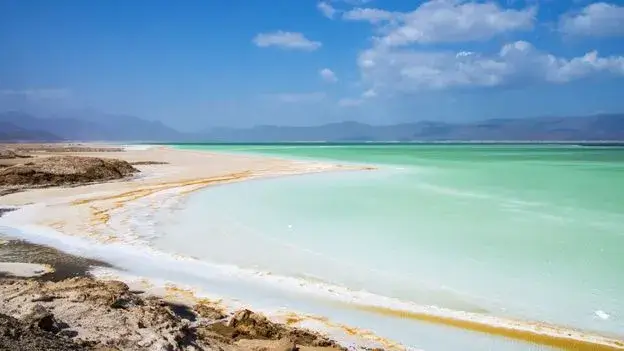 By refuting the long-withstanding claim about the notion of a particular feature, it would be easy for your essay or story to grab the reader's or audience's attention. For example, many people think that the water in the ocean or sea is the saltiest on Earth. Do you think this statement is factual?h
Ideally, in your write-up, you can mention how Lake Assal, located in central Djibouti, contains the most saline water in the world. The reader would then deliberate if the body could float on this lake.
#6. Atlantic Ocean Road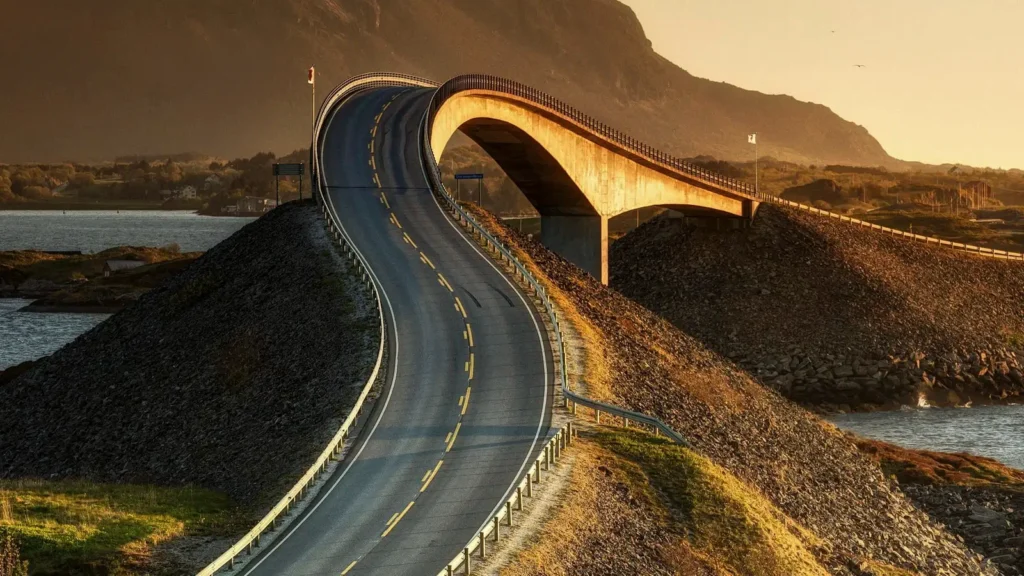 This place is interesting as it contains 8 bridges with over 8274 meters spanning through islets and islands. Since its opening in 1989, citizens and tourists have used this road at no cost.
During storms, the Norwegian Sea tends to flood the pavements. Although it might feel scary to visitors, motorcyclists fancy this experience.
While writing a story about this road, you can mention the places or cities it connects. Besides, you can tell the readers the expectations, specifically expected tourist attraction sceneries that they can see if they decide to visit this place.
Time to spare? You may also check out 4 Best Countries to Visit for Solo Travelers.
Before you go…
Generally speaking, although these places, either manmade or natural, might not be one of the interesting regions you might want to write about, it gives you a broad overview of what to include in an essay.
For instance, you can discuss an annual event, socioeconomic activities, or available features. However, you might require to include details about the place, which might be time-consuming.
You can use a professional essay writing service to write in-depth about a place or thing.