5 Unique Ways to Preserve Your Travel Photos Forever
Investing in travel is the secret to a more fulfilled and happy life. As travel enthusiasts, we couldn't agree more – the photos and memories we create in all the places we visit add meaning to our existence.
Exploring other cultures, witnessing stunning sights and making lifelong experiences are the best things about travelling.
 But as we start gaining more experience, we tend to forget the older ones. It is important to keep a check on all these precious memories. That is only possible if you preserve them the right way.
In the past, people used to hang a single wooden frame picture in the middle of the room to remember the special memories, but with new things coming up, there are just so many better and more creative ways of preserving these memories.
So, I have researched and found the 5 most creative ways to preserve your travel photos so that you never forget the experience that it brought to your life.
Read? Let's dig in!
1. Handmade Painting of Your Favorite Picture
Gone are the days when you would print and frame your photos. Give it 5 years, and the picture will start fading like nobody's business. What would be the best way, then?
Get a Custom Painting from Photo!
You may have taken so many beautiful pictures of yourself during the trip. Why not send the picture to a professional and have it converted into a painting?
Imagine the essence and grandeur of a handmade portrait of your biggest travel achievement hung on your walls.
Custom paintings are the best way to preserve your travel memories because, just like your experience, they will never fade away.
Your photos may get lost, the print may tatter, but a painting will always remain as fresh and new as ever.
In fact, you can create an entire wall of paintings from your best photos from every trip.
This is a great conversation starter and a creative way to always remember the places you have been.
2. Make a Photobook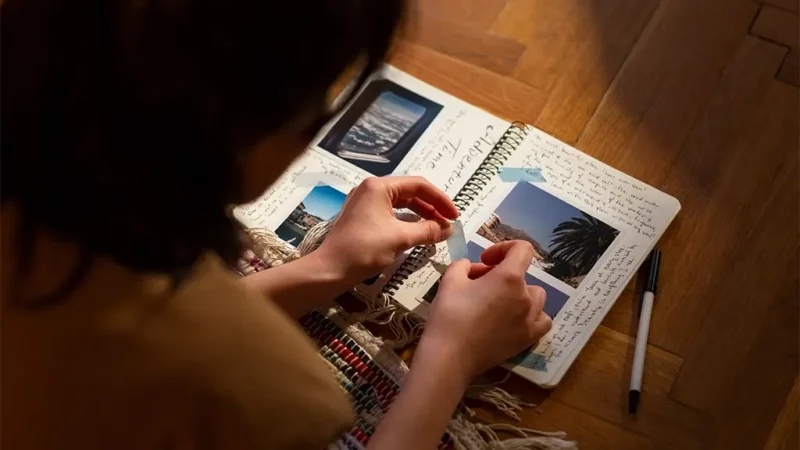 If you want to be secretive about your travel memories and don't want a wall of it – get a book of them.
Maintaining a photobook is a great way to collect all your spectacular memories from the trip.
It is portable, and you can watch the vacation memories whenever you need a boost of dopamine.
From the oldest to the newest trip, every memory will come to life as you flip the pages of the photobook.
And if you don't want to maintain the book yourself, there are so many custom photobook creators online.
You would just have to send them your travel photos, select a theme if you want, and the book would be created.
3. Create a Travel Vlog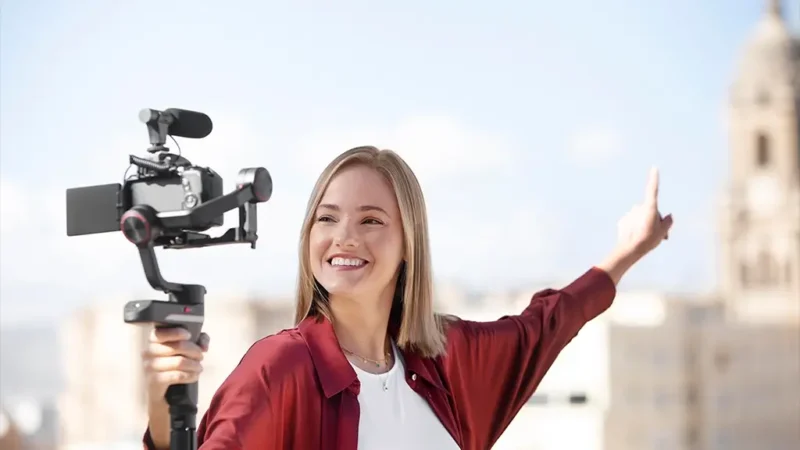 Everything is slowly becoming digital, so why shouldn't your memories, too?
If you have a way with photos and videos, this can be a great way to preserve them. Put them all together on YouTube, Instagram, or your favorite social media.
A vlog will not only serve as your online travel memory but will also help your viewers plan their journey.
This is also a great travel business idea if you are looking to make some money while you are at it.
Try to record your journey on your next trip and share it with people online. If you think that this is something that interests you, make this a habit, and the amount of love you will receive will be immeasurable.
Plus, you are preserving your memories forever.
4. Photo Magnets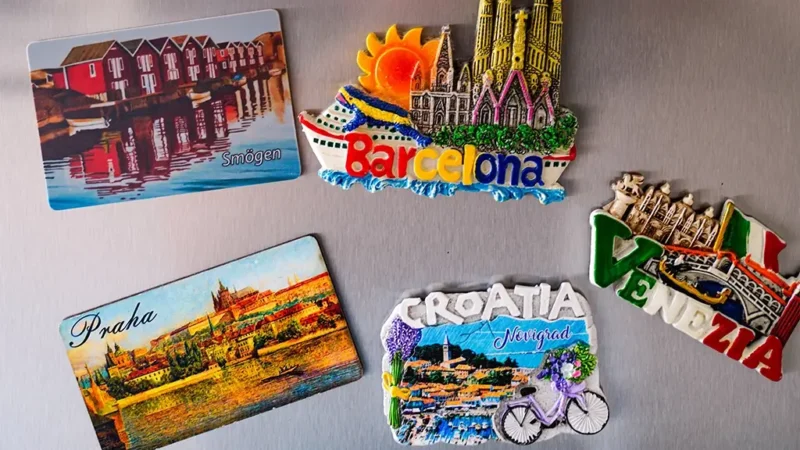 Convert your travel photos into magnets. You can put these on your fridge and create a gallery of your favorite memories.
If you are not a fan of displaying the photos, you can also get magnets made out of all the waterfall, sunset, and beach photos that you clicked.
These are easily customizable, too. That way, you not only have a photo, but you can also add the names of the places that you visited.
With lovely designer themes, you can also get the one that best contrasts your fridge and looks appealing with your kitchen décor.
This also serves as a great way to display travel keepsakes.
5. Photo Map Wall Art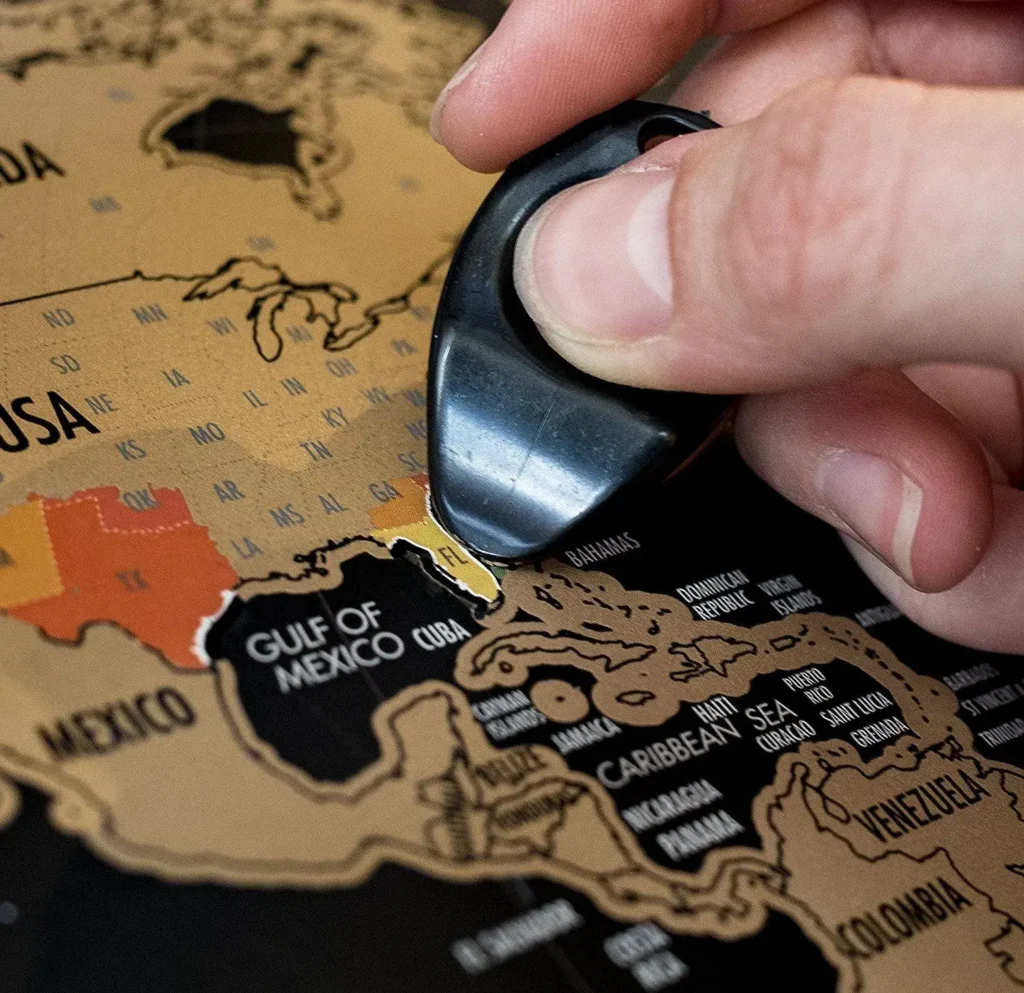 There are a bunch of travel pin maps that you can put on your bare walls. Each has its own specialty.
Whenever you visit a country, state, or town, you can put a pushpin on it with a little more information, like the date, year, or duration of your travel.
Alternatively, you can also get a scratch-off map that allows you to scratch the parts you have traveled.
But do you know which one is the best kind? – Adding your photos to it. Instead of adding dates and unnecessary information, you can choose the best photo from the trip and pin it.
You can either DIY the travel pin map or buy them online.
Just make sure you do your best to print and add the photos.
To Conclude
Travel is not just recreational therapy or a hobby; for a lot of people, it is the way of life. When you are at it, you learn a lot of lessons, meet new people, and get to know your own potential.
It is an unrated sport, and people who travel have a very close relationship with their memories.
Don't let these memories just slip away with time. Through this blog, you must have an idea about how to preserve these photos forever.
Choose the one that fits you the best!