The Best Beaches the U.S. Has to Offer in 2023
Packed full of must-visit destinations, there is so much to see and do in the United States of America. For people keen to embark on a memorable domestic vacation, venturing to some of the country's top beach destinations appeals, particularly in summer when beach-dwelling is more than acceptable.
While some people visit famous theme parks and enjoy shopping in certain areas, others want to spend time on some of America's lush beaches. Some beaches offer water-based activities to keep people entertained, while others provide a range of relaxing treatments as holidaymakers devour a delicious cocktail or three.
Instead of watching people explore a tropical climate on a holiday television show, assessing beach-based vacations outside the country by watching YouTube travel videos, watching the waves in Magnum PI or Baywatch.
Or even get your taste of beach life in options like the Beach Life casino slot game, there are some excellent options in the US to visit. Some of the world's best beaches are located in many different states up and down the country.
So, if you're keen to explore some of the country's best beaches, let's assess some of the most popular options below.
Hanauma Bay – Honolulu, Hawaii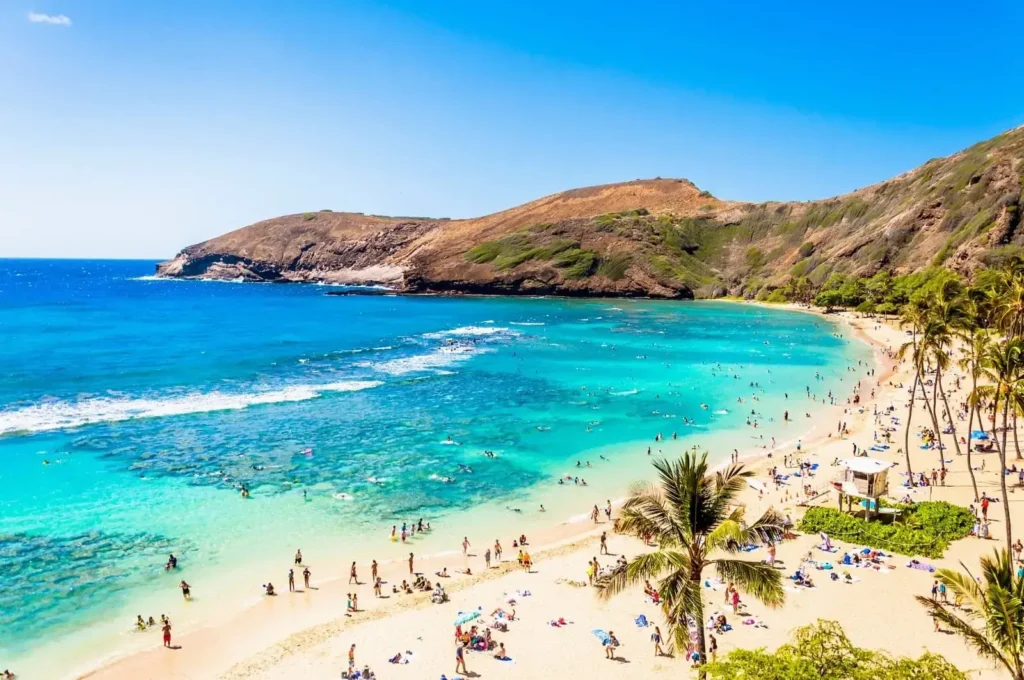 When most people think of America's beach offerings, Hawaii is a destination that springs to mind. Hanauma Bay in Honolulu is one of the best options, especially for people interested in snorkeling and marine wildlife.
Additionally, this glorious beach provides a welcoming vibe that encapsulates the spirit of Hawaii rather beautifully. Although the beach fills up in the summer months, you should still be able to find a good spot.
Clearwater Beach – Florida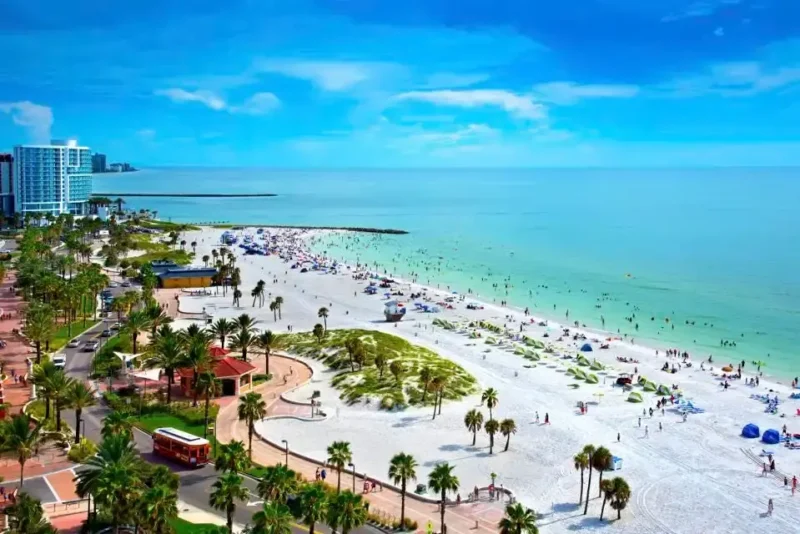 Florida is a popular holiday destination with many domestic holidaymakers anyway, with options like Clearwater Beach understandably appealing to many.
A pristine beach with plenty of life, this stunning location is easily one of the best options in Florida. Once you've finished relaxing on the white sand, there are some tasty restaurants and vibrant bars to frequent, and the food offered there is also exceptional.
If you're keen on a quieter beach, then venturing to the nearby Caladesi Island is also recommended.
La Jolla Cove – California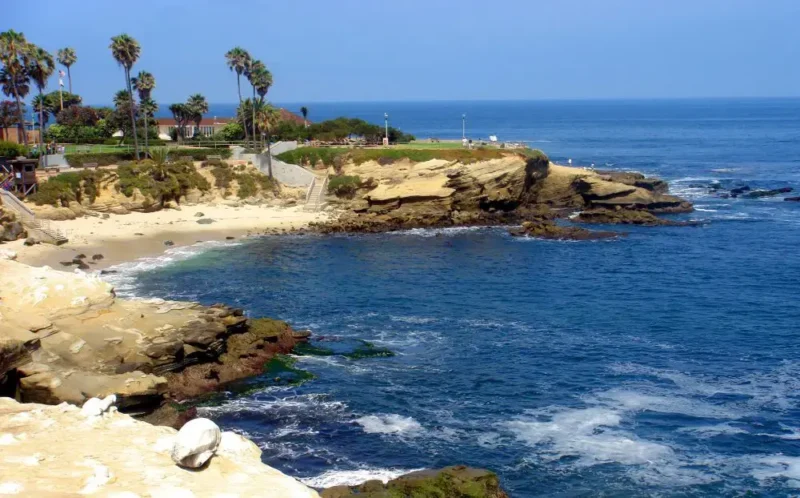 California has gorgeous beaches, but only a few come close to La Jolla Cove. A beach with an excellent reputation despite being relatively small compared to some of the other famous Californian beaches, this particular spot caters to beach-dwellers.
While also being a haven for seals. As part of the La Jolla Underwater Park Ecological Reserve, you can embark on various water-based adventures in the area by enjoying a fun water activity or even a boat ride as you aim to spot seals in their natural habitat.
La Jolla Cove is undoubtedly different from some other beaches on the list but in a good way.
Wai'anapanapa Black Sand Beach – Maui, Hawaii
Although nailing the pronunciation of this particular beach might be a challenge for some, it's incredibly easy to feel at peace there.
Regarding Maui's selection of beaches, Wai'anapanapa Black Sand Beach is easily one of the most attractive options.
You can undoubtedly relax there if that's what you need, but this beach is famed for its black volcanic look and the array of areas to explore, from caves to ancient burial grounds. Overall, Wai'anapanapa Black Sand Beach is a truly unique beach to frequent.
Other options include Driftwood Beach (Georgia), South Beach (Miami), and Assateague Beach (Virginia and Maryland).
Best Beaches the U.S. has to Offer