Travel In Style Without Compromising Comfort: 4 Tips to Consider
If comfort is your top priority, then why limit yourself to a comfortable stay? Why not think beyond that and wear something plush and stylish for your trip?
Well, we understand that you may think that comfort and style don't go hand in hand. But this is a common misconception that people may have. But don't worry!
With our below-mentioned tips, you can ensure both style and comfort. So let's get started!
4 Tips to Travel In Style Without Compromising Comfort
1. Prioritize Loungewear for Long Flights
Long flights can be tiresome, but your travel outfit doesn't have to be. One way to stay comfortable during those extended hours in the air is by choosing the right attire.
While choosing the perfect outfit may seem daunting, you can simply rely on loungewear sets for this purpose. These sets are not just incredibly cozy but also stylish and versatile.
They are available in a wide range of options, but kaftans are among the trendiest ones. With matching tops and bottoms designed from soft, breathable fabrics, you'll feel both comfortable and stylish wearing this outfit.
And when looking for popular color options, look for neutral colors or classic patterns that can easily be mixed and matched with other pieces.
You may like to check out Travel Tees: Elevate Your Adventure with Uncle Matthew Prints.
2. Resort Wear for Beautiful Destinations
When it comes to dressing for beautiful destinations, resort wear emerges as the ultimate choice, regardless of your travel spot.
Its universal appeal makes it a go-to option for travelers seeking both style and comfort. They are a versatile choice that instantly matches your vacation vibes while adding a touch of elegance.
You can consider a flowing maxi dress, a breezy shirt dress, or a co-ord set as your comfort wear.
Moreover, you can check out the latest trends in resort wear in 2023 for a more fashion-oriented look. So, whether it's a picturesque getaway or a tropical paradise, resort wear has you covered with a wide variety of options to choose from.
3. Comfortable Footwear for Maximizing Comfort
Exploring new places often means a lot of walking. And the last thing you'd want on this journey is to find yourself unable to walk due to sore feet or blisters.
This may lead to increased discomfort, but you can easily avoid it by choosing comfortable footwear. So to maximize comfort, it is advised to look for shoes with cushioned soles and arch support. This ensures your feet stay blissfully happy even after a full day of adventure.
For example, you can wear a versatile pair of sneakers or supportive sandals. These options aren't just cozy but also stylish. So, choose wisely.
You may also read more at Road Trip Essentials: Must-Have for Your Next Adventure.
4. Accessorize with Purpose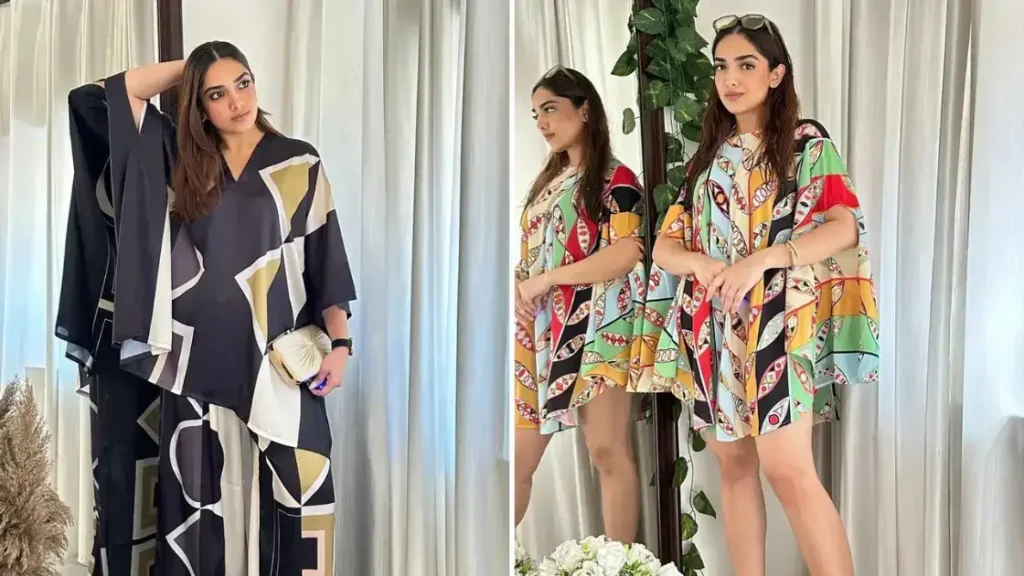 Accessories are the finishing touches that can elevate your travel style to new heights. Instead of packing an array of items you might not wear, consider purposeful accessories that can transform multiple outfits.
Select a few versatile pieces that resonate with your style, and enhance your travel wardrobe throughout your journey. For example, a statement necklace or a stylish scarf can breathe new life into a basic ensemble.
Key Takeaways
The age-old dilemma of choosing between style and comfort while traveling is now a thing of the past. Now, with the above-mentioned tips, you can effortlessly achieve both of them.
So go ahead, and begin your adventure confidently, feeling amazing every step of the way. Happy travels!