There are so many great restaurants in Georgetown KY! Whether you're looking for breakfast or brunch, sandwiches or salads, pizza or pasta, burgers or BBQ, we've got it all here!
With so many different types of cuisine to choose from, deciding where to eat in Georgetown can be overwhelming. Fortunately, you've come to the right place to find the best restaurants!
Here, you'll find reviews of all the most popular eateries in and around Georgetown, KY, so you can easily find somewhere new and exciting to dine at tonight!
Our list of top-rated local restaurants has it all, from Italian to Mexican food and even Indian cuisine! Today, check out this guide to the best restaurants in Georgetown, KY!
Looking for the best places to eat? Check out our list of the top Best restaurants in Georgetown KY!
#1. Cattleman's Roadhouse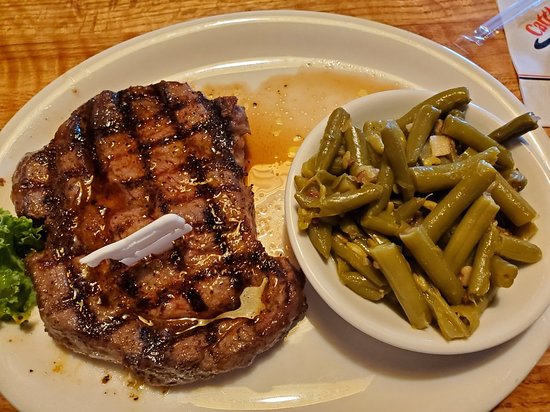 Cattleman's Roadhouse is a rustic eatery in downtown Georgetown. The restaurant takes its name from a cattle trail that once ran through town.
Upon entering Cattleman's, you'll feel like you've traveled back in time with rustic decor, checkered tablecloths, and walls lined with western memorabilia.
Local artisans built tables from antique beams from local barns and wagon wheels that serve as lamps throughout the restaurant. This is one of the best restaurants in Georgetown, KY, open now!
Top Reviews: "This was my first time at this Cattleman's location although I have eaten at other locations.  I stopped for a solo lunch after picking up an order at a nearby store and I was not disappointed.  Gavin provided excellent service and perfectly mixed my 60/40 sweet/unsweet tea.  The entrée arrived almost as soon as I sat down from getting my salad, but it remained hot while I finished the lettuce and broccoli salads.  The Express Lunch options are a good value and tasty too." ~ MaryLinda W.
Address: 240 Champion Way Georgetown, KY 40324
#2. Fava's Restaurant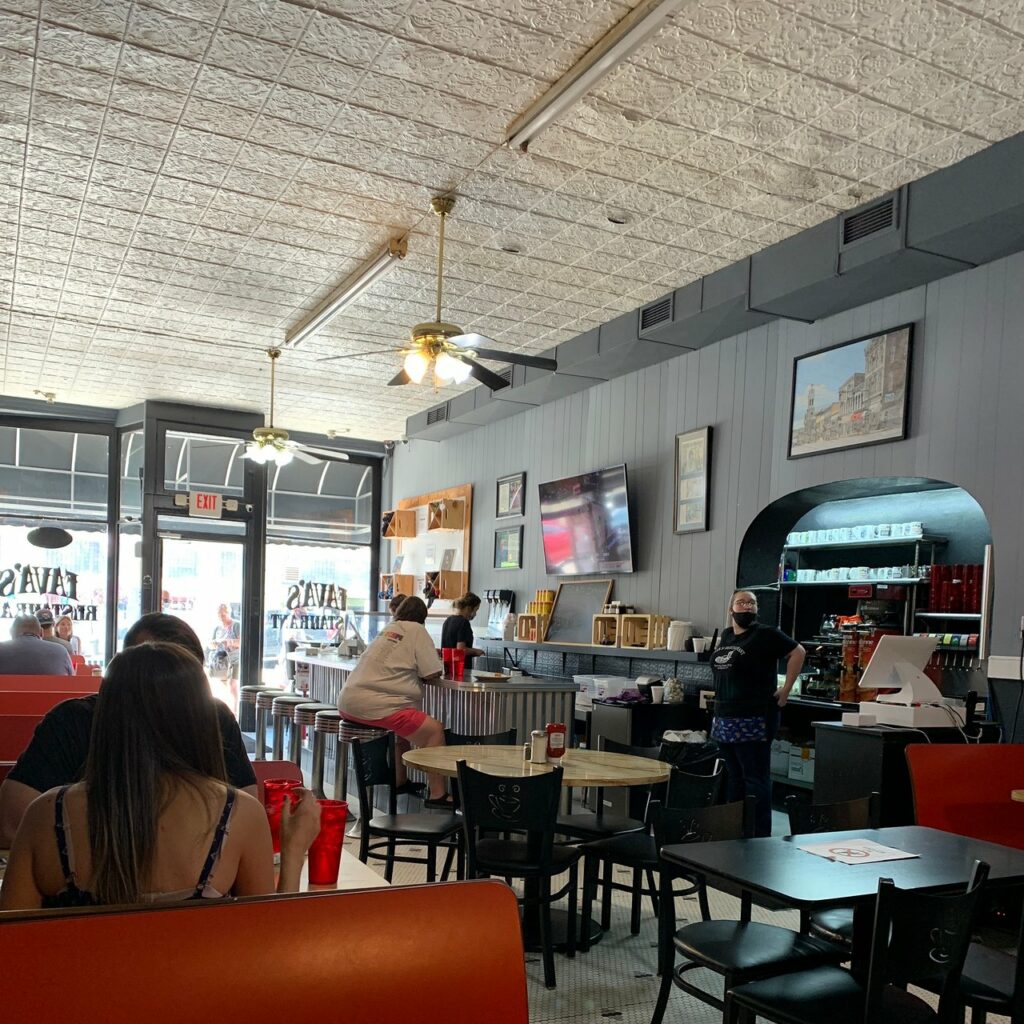 Fava restaurant is one of the fast-food restaurants in Georgetown, KY. It is a magical blend of rustic Italian and Cajun cuisine with a touch of New Orleans jazz thrown in for good measure, and Fava's is a favorite among Georgetown's elite.
If you're looking for a true taste of southern comfort without all that fried chicken business, try their signature dish:
Beef au jus over buttery mashed potatoes and gravy.
Don't forget your manners.
Save room for some beignets on your way out.
Top Reviews: "Love this restaurant. I got an open face roast beef! So good! I love the atmosphere. Very friendly." ~ Rusty B.
Address: 159 E Main St Georgetown, KY 40324
You might also want to check out Restaurants in Waltham, Restaurants in San Marcos and Restaurants In Guatemala City.
#3. Galvin's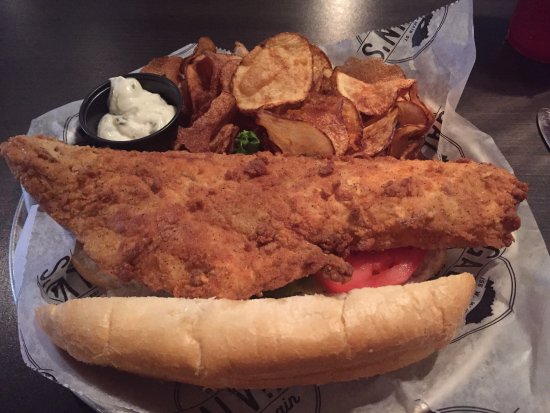 Galvin's is a great place for pre-game dining or post-game drinks. Their selection of burgers and sandwiches is impressive, but their real star is their beer selection.
With more than 250 types of beer from across the globe, you're bound to find something that pleases your taste buds. In addition to their expansive beer menu, they offer a huge variety of spirits and wines.
Top Reviews: "Came here tonight for great food, fun atmosphere and of course basketball and they didn't disappoint. Started off with local brews on tap and the pretzels and beer cheese and finished with the freshly made Stromboli's. Stromboli's we're huge and we took half of each home for another meal. Prices are reasonable and the staff superb. Definitely a great hometown place for good food and fun vibe." ~ Angela A.
Address: 155 W Main St Georgetown, KY 40324
#4. Local Feed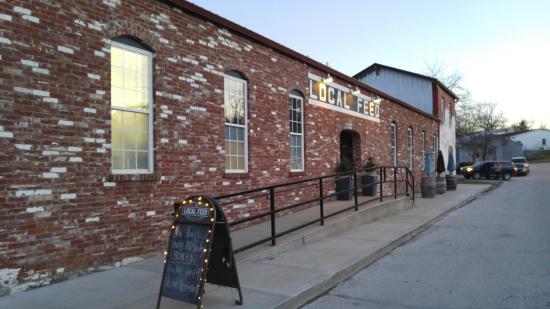 Whether you're new to town or just new to a neighborhood, dining out can be a nerve-wracking experience.
To make it easier on you (and your stomach), we've found our favorite eateries and takeout restaurants in Georgetown, KY, and in every local neighborhood.
So when cravings strike, you know where to go and who serves it best. Our list has got you covered with reviews of everything from fine dining restaurants to quick eats.
Top Reviews: "Let me start by saying that if could give Local Feed a 10 we would. This place is fantastic and very well worth the drive from Lexington or Louisville." ~ Allen W.
Address: 214 S Water St Georgetown, KY 40324
#5. Cracker Barrell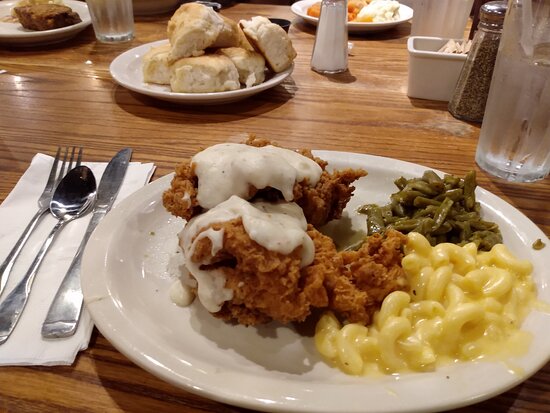 When you think of American restaurants in Georgetown KY, it's hard not to conjure up a picture of delicious barbecue. And luckily for diners in Cracker Barrell.
Their menu is packed with Southern classics like pulled pork and beef brisket and seafood dishes like grilled salmon and shrimp scampi.
Whether you want an all-American meal or something more adventurous (like their Thai chicken salad), there's no shortage of flavor at Cracker Barrell. Don't forget to order one of their famous desserts—you won't regret it!
Address: This was our first time dining at Craker Barrel. We went here because we didn't feel like driving far and this place was located in front of our hotel.. I wish I can give more stars. To be honest, I will give this place one star but I really can't do it to my server.
Top Reviews: "This was our first time dining at Craker Barrel. We went here because we didn't feel like driving far and this place was located in front of our hotel.. I wish I can give more stars. To be honest, I will give this place one star but I really can't do it to my server." ~ Windy H.
Address: 1454 Cherry Blossom Way Georgetown, KY 40324
#6. Thai Garden Restaurant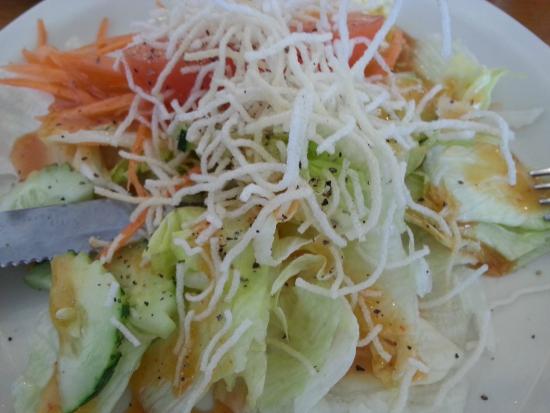 The Thai Garden Restaurant is your local spot for authentic Thai cuisine. If you're new to Thai food, check out our starter menus online to get a taste of what we have to offer.
We serve all-you-can-eat lunch and dinner buffets Monday through Saturday, and you can always choose from an array of menu items that include mouthwatering curries, stir-fries, and plenty of fresh vegetables, just like mama used to make.
Top Reviews: "The best Thai food! Pad thai is amazing, thai rolls are my absolute favorite! The food is consistently good." ~ Emily h.
Address: 221 N Broadway St Georgetown, KY 40324
#7. Broussard's Delta Kitchen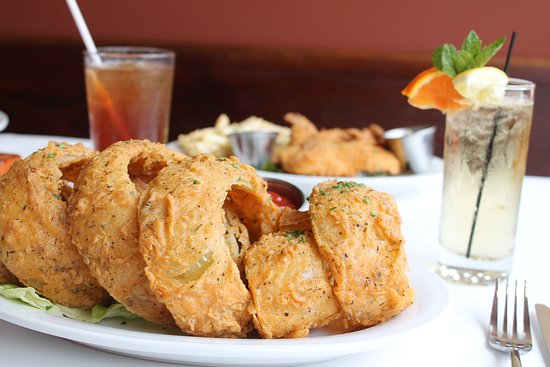 Everything from Cajun classics like gumbo and jambalaya to local delicacies like boudin balls. Broussard's Delta Kitchen is a must-try for anyone looking for a taste of New Orleans right here in Kentucky.
Order some red beans and rice or chicken and sausage gumbo if you're looking for that real home-cooked taste. No matter your preference, Broussard's has you covered.
Top Reviews: "Wonderful Sunday brunch!  Staff was exceptional!  We went for dinner and brunch!  On Main Street where quaint local shops are located also." ~ April T.
Address: 135 E Main St Georgetown, KY 40324
#8. Pepe's Mexican Restaurant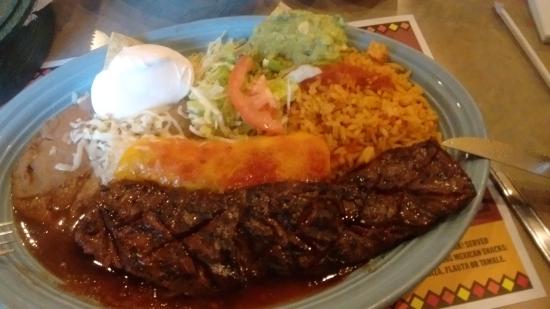 Pepe's Mexican Restaurant has been in operation since 2010 and has earned a reputation for serving up some of our area's best Mexican cuisine.
Open six days a week from 11 am until 10 pm, Pepe's is a family-friendly restaurant that offers dine-in and takeout service.
They have an expansive menu that includes all of your favorite Mexican entrees and many delicious vegetarian dishes. All their dishes are made fresh daily, and their ingredients are locally sourced whenever possible.
Top Reviews: "Some of the best Mexican food I've had. A d what a terrific family atmosphere! We were a large crowd of 8 with a range of pallets. Our waitress handled us like a champ, made recommendations, kept the drinks and chips flowing and all the food came out together." ~ Joanne R.
Address: 440 Connector Rd Georgetown, KY 40324
#9. La Antigua Mexican Restaurant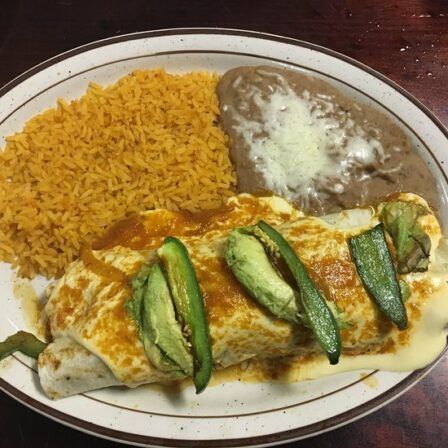 This local favorite serves up some of Southwestern Kentucky's best Mexican food. If you're ever looking for authentic Mexican cuisine, try La Antigua. You won't be disappointed.
With a menu that features everything from tacos and burritos to enchiladas and chimichangas, there's something on offer for everyone.
The restaurant also offers a range of traditional drinks, including margaritas and tequila sunrises, and beer and wine. While it might not have a fancy interior or flashy décor, its delicious food keeps customers coming back time after time.
Top Reviews: "Delicious food and good service! The burrito deluxe is my fave and I love the chips and salsa! They have always had seating for us. The kids love the fries." ~ Anne S.
Address: 1002 Lexington Rd Georgetown, KY 40324
#10. Mancino's Pizza & Grinders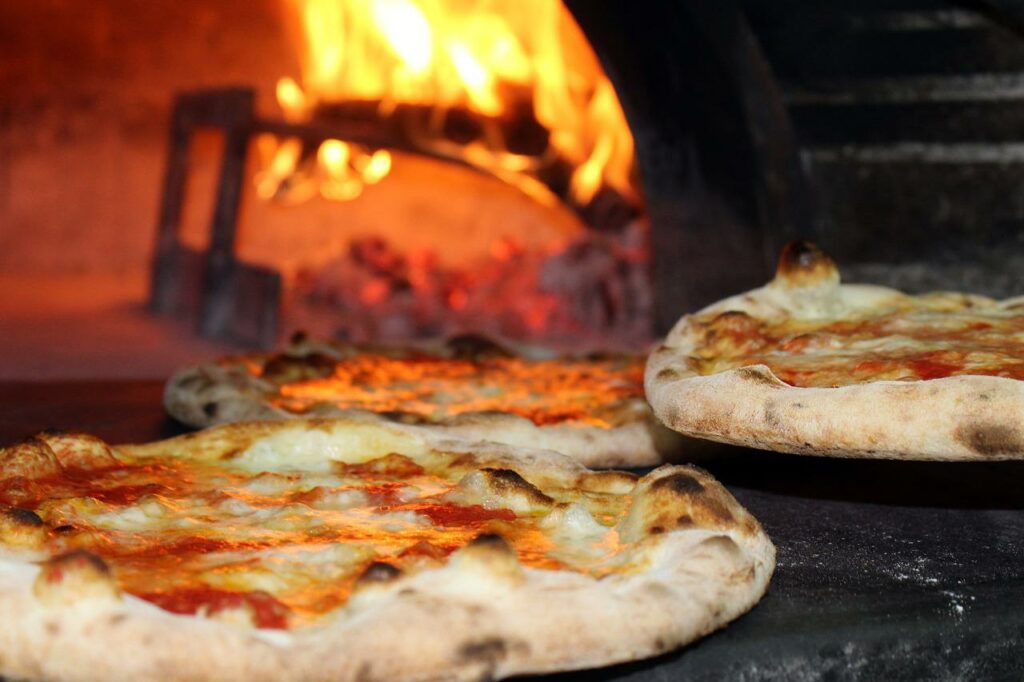 Mancino's Pizza and Grinders serves up a wide selection of pizzas and grinders. The menu is filled with creative combinations that delight even picky eaters. The pizzas can be ordered as individual slices or as whole pies.
While grinders come with a choice of bread (including Italian rolls) and toppings, save room for dessert, too the restaurant also serves soft-serve ice cream.
Top Reviews: "Steak grinder is the best sandwich I have ever eaten, I seen a few reviews where people said this sandwich was ok minus a few toppings,…. Wtf get it how it comes, there  is a reason it has those items on it. The blend of meat, cheese, onion , mushrooms, lettuce, tomato, on that bread was a message sent from the grinder gods." ~ Tom W.
Address: 1611 Paris Pike Georgetown, KY 40324
Enjoy your meal at Georgetown, Kentucky
Georgetown is a city full of history and rich with culture. You can enjoy an amazing evening out in one of its many unique restaurants, but if you aren't sure where to start, then look no further.
This list includes ten great options for every type of restaurant you could want; it doesn't matter what you're craving because they have exactly what you're looking for.
So make plans with your friends and loved ones and head out on an adventure that will be memorable for years to come! After all, good food always tastes better when eaten with good company (as long as they don't order dessert).
Disclaimer: Vasttourist always strives for content accuracy. Since the time of publishing, travel-related information regarding pricing, schedules, and hours may have changed. Please see individual websites embedded in this post for the most current trip-planning information.