15 Best Restaurants in Waltham MA (Massachusetts)
Going out to eat can be expensive, especially if you're going to the newest, trendiest restaurants in Waltham MA. But no matter where you dine, it's always good to try something new, especially if the food looks and sounds interesting or if you've heard great things about it from friends or coworkers.
Are you a culinary enthusiast who enjoys visiting new eateries? You're in luck if you live in Waltham, Massachusetts. Waltham has a wide variety of delicious eateries to select from.
Waltham offers a variety of dining options, whether you're in the mood for fine dining, quick bites, or ethnic food. There is something for everyone, from traditional American eateries to hip farm-to-table restaurants.
In this blog, we'll look at Waltham, Massachusetts' top restaurants and what makes them special. So, unwind, sit back, and get ready to explore some of the best restaurants in town!
The Best Restaurants In Waltham MA (Massachusetts)
#1. Tempo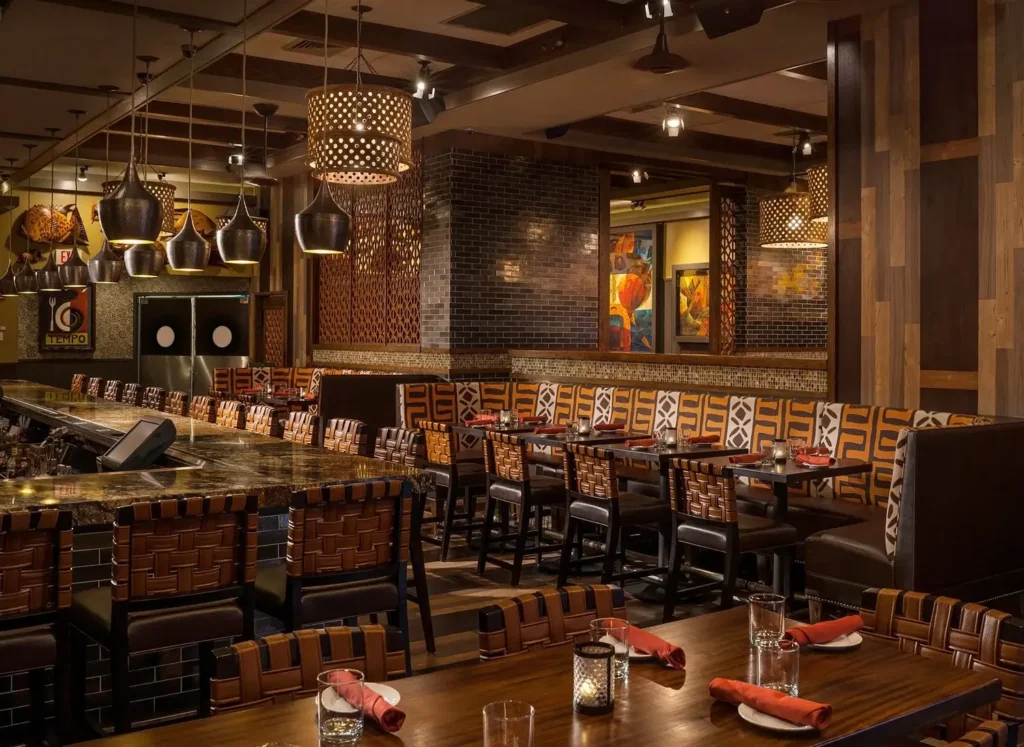 With good reason, Tempo is one of Waltham, Massachusetts's best restaurants. Since it has been serving customers for more than 20 years, this quaint and stylish restaurant has become a destination for people seeking a refined dining experience.
Tempo, an American restaurant with a modern menu and a focus on seasonal and fresh products, is situated in the center of Waltham. The chef has chosen the menu with care, and each item is prepared precisely and artistically. Every item at Tempo, from the appetizers to the sweets, is a masterpiece of cuisine.
The service at Tempo is kind, responsive, and knowledgeable, and the staff makes diners feel at home. They try to make the eating experience special by noting any dietary restrictions or preferences and giving suggestions in line with such considerations.
The restaurant features a bar area as well, which makes it a fantastic place for happy hour or pre-dinner drinks. The bar area provides craft cocktails, wine, and beer.
In conclusion, Tempo is a unique dining establishment in Waltham, Massachusetts, and its positive Google reviews are evidence of the excellent caliber of its fare, services, and atmosphere. Tempo is unquestionably worth a visit if you're seeking an elegant dining experience with a contemporary American menu.
Address: 474 Moody St, Waltham, MA 02453, United States
#2. Amuleto Mexican Table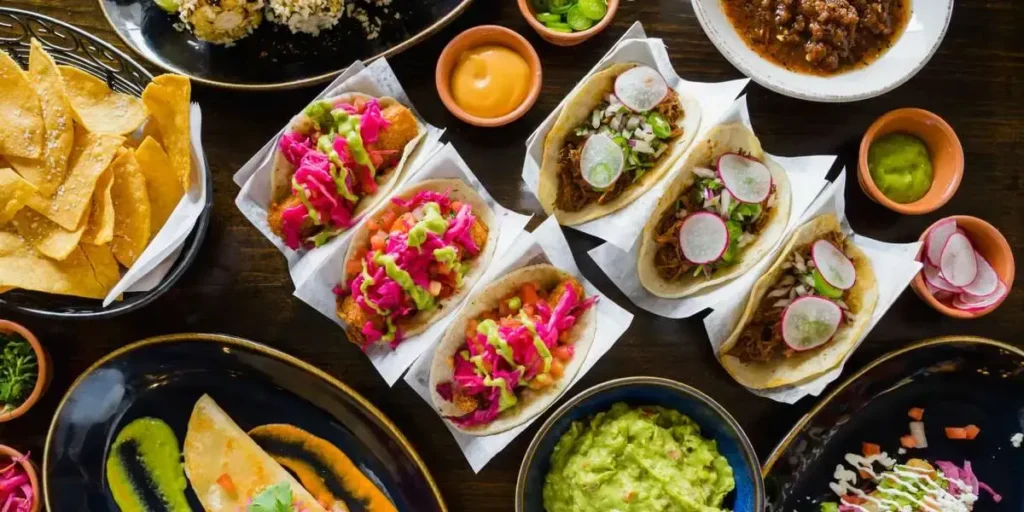 The Waltham, Massachusetts, restaurant Amuleto Mexican Table is a hidden gem. This quaint restaurant offers traditional Mexican food with a contemporary touch.
The menu is extensive and offers a variety of dishes produced using top-notch, fresh ingredients. Every meal, from tacos to tamales, is made with precision and care.
Amuleto Mexican Table is a terrific place for happy hour or a night out with friends because it also has a large selection of tequila and drinks.
Amuleto Mexican Table is a must-go-to restaurant for anyone in Waltham seeking a taste of Mexico because of its warm ambiance and delectable fare.
Address: 484 Moody St, Waltham, MA 02453, United States
#3. Vinotta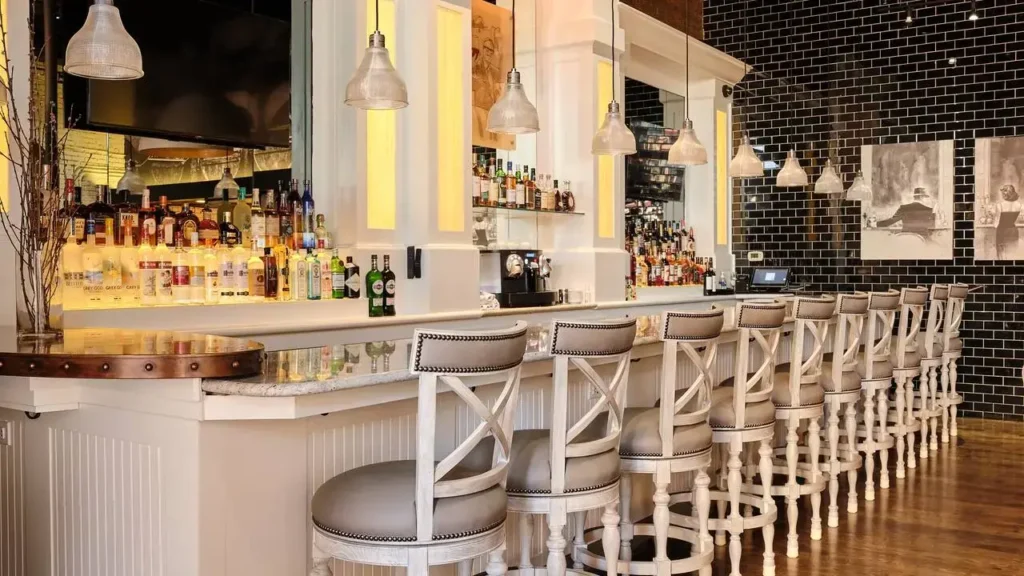 The popular Italian eatery Vinotta provides a variety of traditional Italian cuisine cooked with seasonal and nearby ingredients. With fresh noodles and mouthwatering sauces, the pasta dishes stand out in particular and draw customers in.
Vinotta is a well-liked place for date night or a night out with friends because it also boasts a wonderful assortment of wines and cocktails.
The restaurant is a top-rated eating destination in Waltham, thanks to its cozy and welcoming atmosphere, delectable food, and top-notch service.
Vinotta is the ideal place to satiate your cravings, whether you're in the mood for a big dish of pasta or a well-cooked steak.
Address: 361 Moody St, Waltham, MA 02453, United States
#4. Kura Revolving Sushi Bar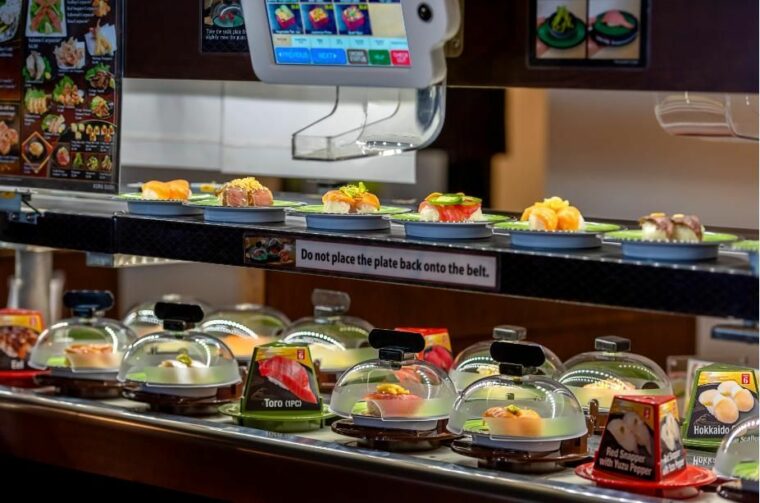 Kura Revolving Sushi Bar serves up amazing flavors of Japanese food. The restaurant itself is sleek and beautiful and located in a very central location.
Kura is known for making its ginger sauce, which adds a unique flavor to all of its sushi rolls! Also, they pride themselves on being one of only a few rotating sushi restaurants in Waltham that serve 100% gluten-free options and something worth checking out if you're allergic!
This place has great reviews and is perfect for date nights or friends. Their menu includes Taiyaki, Sweet shrimps, Albacore toro, Seared Salmon, and a lot more! Enjoy.
Address: 101 Bond Sq, Watertown, MA 02472, United States
#5. Grassfield's Food & Spirit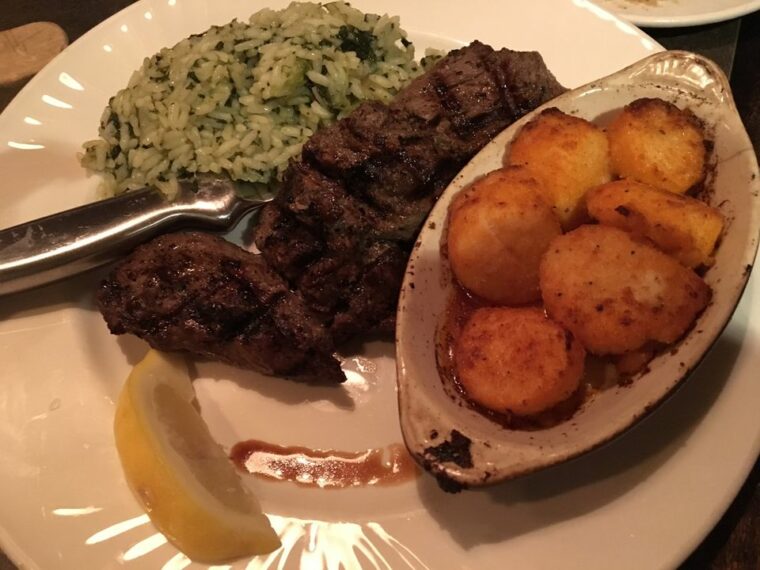 Grassfield's Food & Spirit is a new restaurant featuring classic pub food, premium spirits, and beer and wine.
The menu features hand-crafted burgers, sandwiches, salads, and rotating specials for both lunch and dinner that incorporate fresh ingredients. Grassfield's Food & Spirit also offers an impressive selection of dishes. Guests can also watch sports on one of their TVs.
Address:  878 Lexington St, Waltham, MA 02452, United States
Since you love the best restaurants in Waltham, you can also explore the best restaurants in San Marcos (Texas), Honduras (Tegucigalpa), and Addison, TX (Texas)
#6. IL Capriccio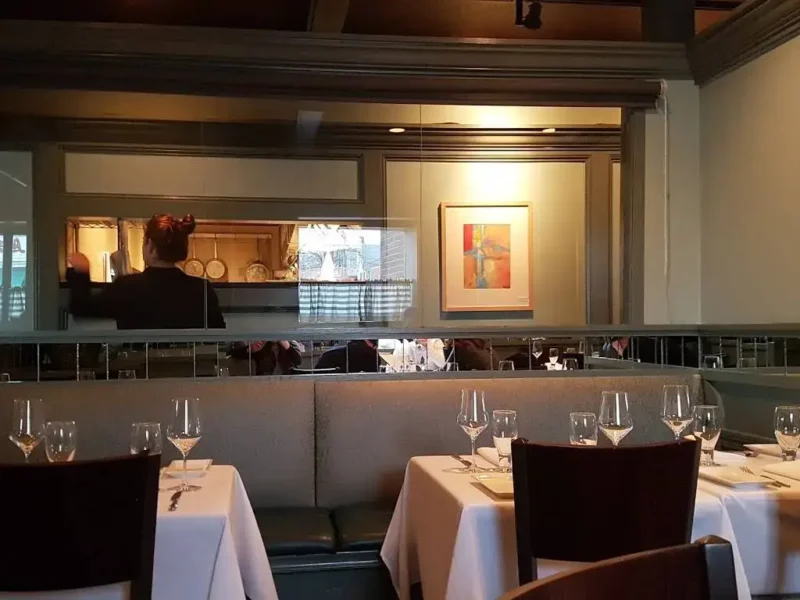 Il Capriccio is renowned for its superb fare and opulent setting. The menu offers traditional Italian meals with a contemporary twist that are expertly prepared using only the best ingredients.
The handcrafted noodles and delectable sauces in the pasta dishes are particularly remarkable and are sure to satiate the demands of any pasta fan. The vast wine selection at Il Capriccio also includes wines from all over the world and Italy.
The restaurant is well-liked for special events, romantic evenings, and business meetings because of its opulent atmosphere, superb food, and attentive service. Il Capriccio is unquestionably worth a trip if you're seeking a top-notch Italian dining experience in Waltham.
Address: 704 Main St, Waltham, MA 02451, United States
#7. Copper House Tavern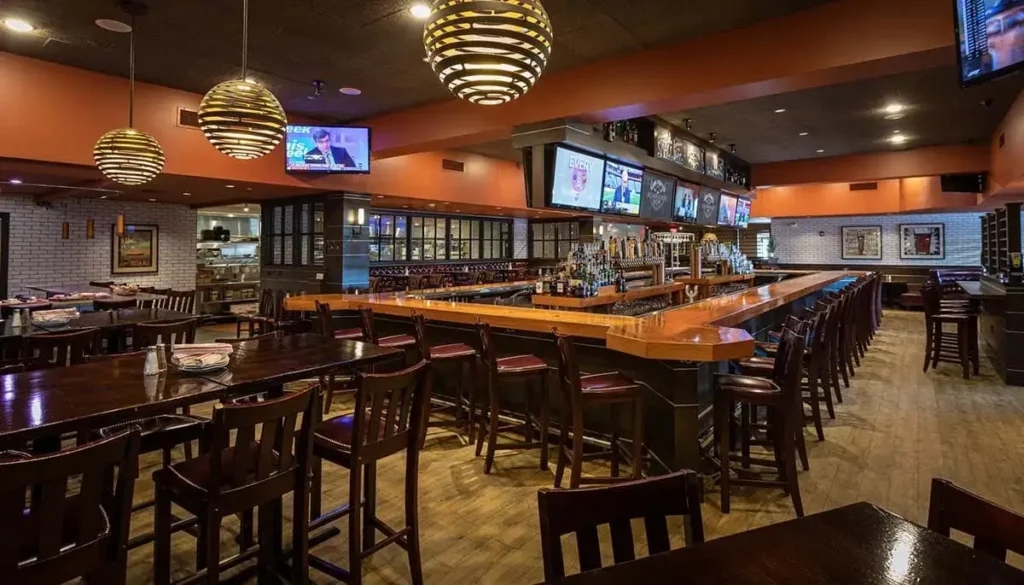 Copper House Tavern offers a unique twist on an old classic. Try out shrimp and grits, a creative version of a Southern classic that's perfect for lunch or dinner.
We also have great burgers and sandwiches if you want something quick. Their craft beer selection is one of our biggest draws: we have over 50 beers on tap, with more always being added!
Address: 380 Winter St, Waltham, MA 02451, United States
#8. Stazione di federal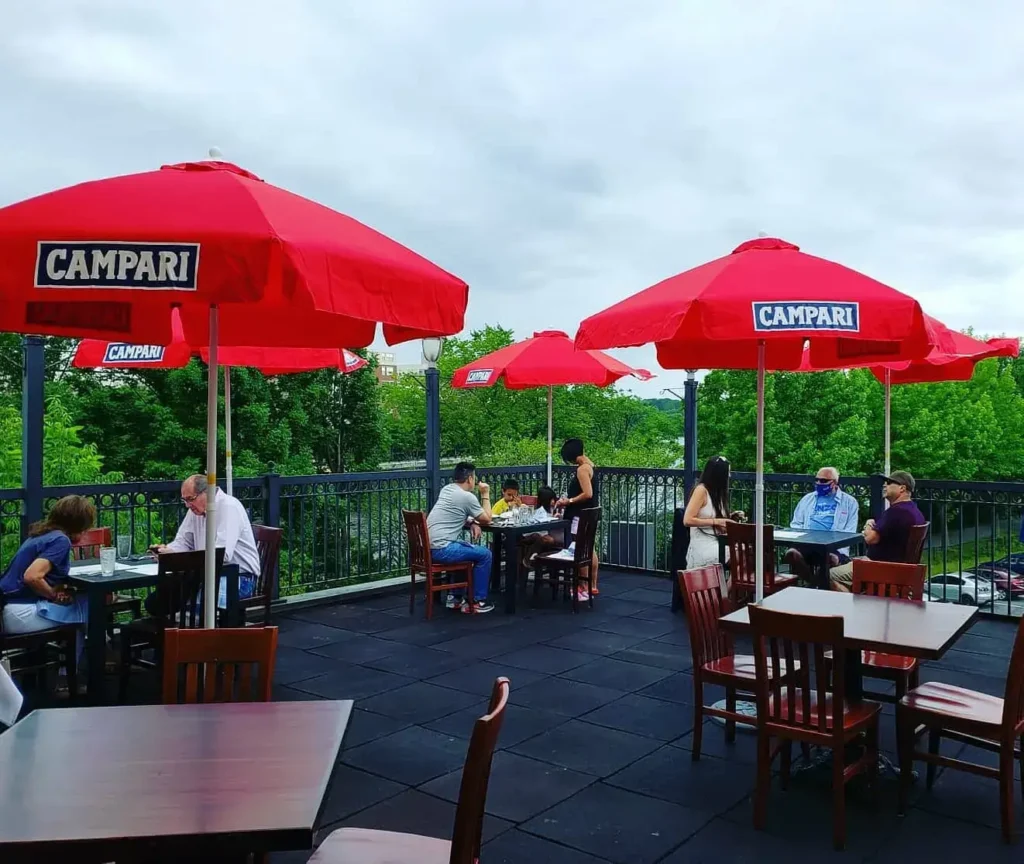 In Waltham, Massachusetts, there is a contemporary Italian eatery and bar called Stazione di Federal. This large restaurant has a cozy, welcoming atmosphere and Italian-inspired food. The food is expertly prepared, from the wood-fired pizza to the homemade pasta.
The wide wine and cocktail menu at Stazione di Federal also includes traditional Italian beverages with contemporary twists. Stazione di Federal is ideal for a relaxed supper for two or a night out with friends, thanks to its stylish yet cozy atmosphere.
Its convenient location is just a few steps from the commuter rail and also makes it a well-liked place to stop for drinks and snacks before or after a train. Stazione di Federal is a must-visit for anyone looking for delectable Italian food in a chic atmosphere.
Address: 123 Moody St, Waltham, MA 02453, United States
#9. Brelundi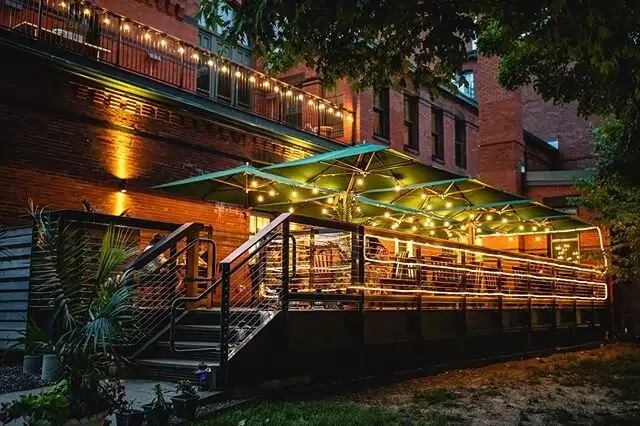 Brelundi is a family-run Italian restaurant. Paninis, salads, and pasta dishes are among the fresh Italian fare served at this quaint restaurant. The café also offers a significant selection of coffee drinks and desserts, including cannoli and tiramisu, two classic Italian sweets.
Brelundi is a well-liked destination for both locals and tourists because of its warm and welcoming ambiance, delectable food, and affordable costs. Brelundi is a practical alternative for anyone searching for a quick and delectable lunch on the go.
In addition to its dining options, it also provides catering and take-out services. Brelundi is the ideal restaurant if you're seeking genuine Italian food in a laid-back atmosphere.
Address: 185 Crescent St, Waltham, MA 02453, United States
#10. Cafe On The Common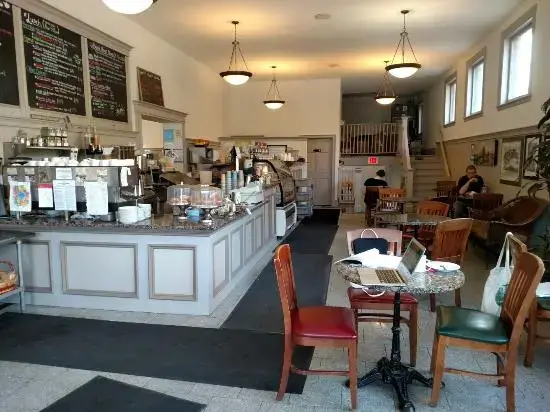 A delightful little eatery called Cafe On The Common may be found in Waltham, Massachusetts. This quaint restaurant serves a selection of sandwiches, salads, and soups for breakfast and lunch.
The cafe's handcrafted pastries, such as scones, muffins, and croissants, are well-known for their wonderful coffee. Cafe On The Common is a well-liked hangout for both locals and tourists due to its welcoming atmosphere and pleasant service.
On sunny days, the cafe's attractive outdoor seating area is the ideal place to enjoy a cup of coffee or a light lunch. Cafe On The Common is unquestionably worth a visit if you're searching for a warm and inviting place to grab a quick bite.
Address: 677 Main St, Waltham, MA 02451, United States
#11. The Friendly Toast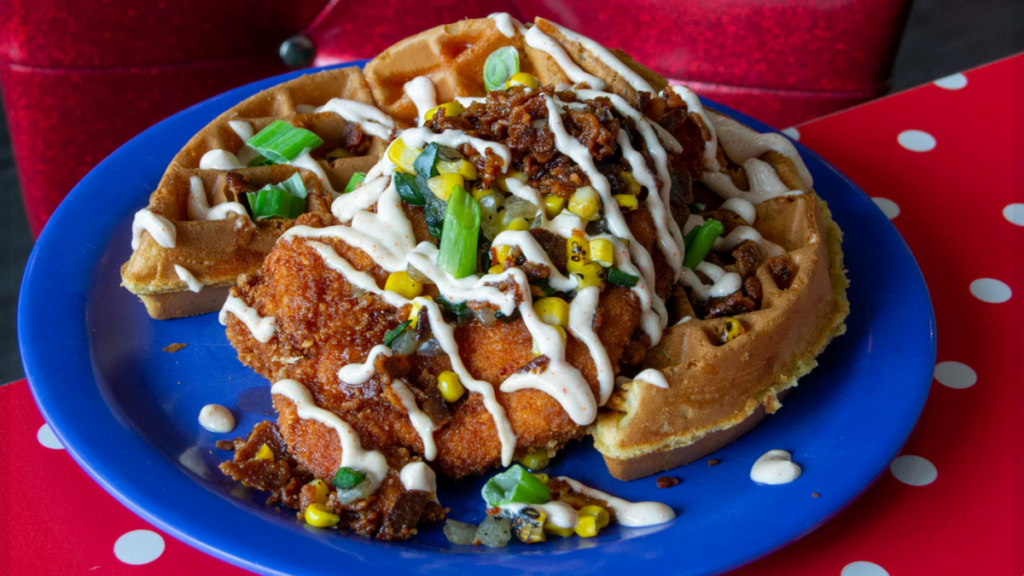 It's not easy making breakfast food interesting. The Friendly Toast manages it with a menu that makes delicious twists on classic brunch items.
Think all-day breakfast sandwiches like avocado, bacon, and crab or jalapeno grits topped with eggs and cheddar cheese.
If you're not a fan of savory breakfasts, there are plenty of sweet options: a giant Belgian waffle smothered in bananas foster sauce or lemon crepes drizzled with berry compote.
With a full bar serving classic cocktails and craft beers, The Friendly Toast is also great for an evening out with friends. Just leave room for dessert! It's got one of our favorite sundae menus around!
#12. Ponzu Izakaya Waltham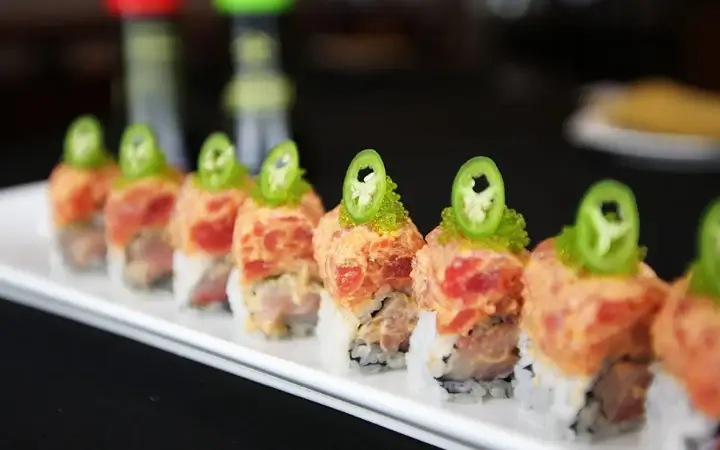 Modern Japanese cuisine is served at Ponzu Izakaya Waltham. As one of the best places to eat in Waltham, MA. Sushi, ramen, and small plates that are ideal for sharing are just a few of the delectable Japanese foods served at this chic and trendy restaurant.
With a focus on using only the freshest, highest-quality ingredients, the menu offers both traditional and contemporary Japanese flavors. A wide range of beverages is also available at Ponzu Izakaya Waltham, including sake, cocktails, and Japanese beers.
A favorite place for date nights or a night out with friends, the restaurant is known for its delectable food and attentive service, as well as its sophisticated and trendy ambiance. Visit Ponzu Izakaya Waltham if you're seeking for traditional Japanese food with a contemporary touch.
Address: 286 Moody St, Waltham, MA 02451, United States
#13. La Campania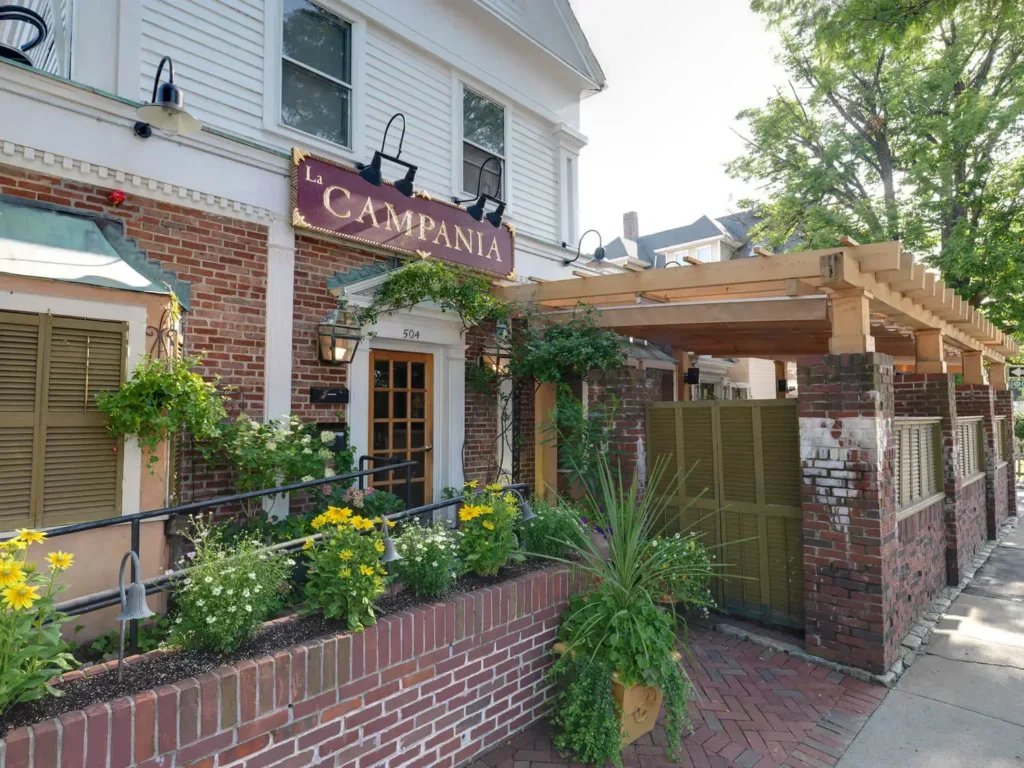 In Waltham, Massachusetts, there is a classy Italian restaurant called La Campania. This classy restaurant serves a wide selection of traditional Italian cuisines, such as homemade pasta, seafood, and meats.
The carefully created menu includes local and Italian foods that are both fresh and of the highest caliber. La Campania is a well-liked location for special events and romantic evenings because of its elegant ambiance and excellent service.
The restaurant also offers a sizable wine list with a variety of Italian wines that go excellently with the meal. La Campania is the ideal location if you're searching for an authentic Italian dining experience in a polished and elegant environment.
Address: 504 Main St, Waltham, MA 02452
#14. Gustazo Cuban Restaurant and Cafe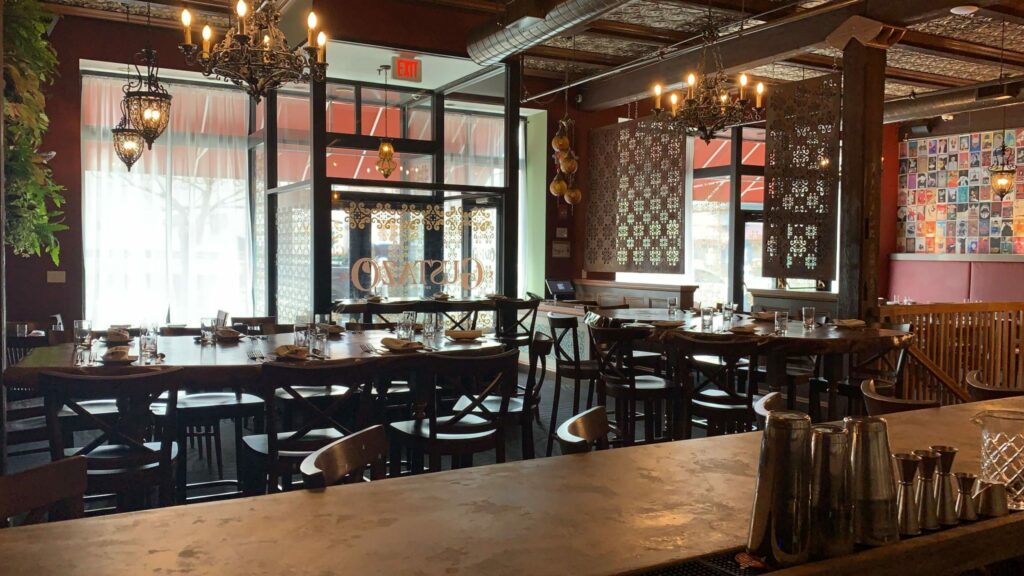 A taste of Cuba is available in the heart of Massachusetts at the bustling Gustazo Cuban Restaurant and Cafe in Waltham, Massachusetts.
This warm, inviting restaurant offers traditional Cuban fare, including ropa vieja, empanadas, and Cuban sandwiches. Gustazo is a welcoming alternative for guests of all dietary demands because its menu also includes vegetarian and vegan options.
A night out with friends or family dinner is made more enjoyable by the restaurant's vibrant décor, live music, and attentive service. Waltham's Gustazo Cuban Restaurant and Cafe is the place to go if you want a taste of the Caribbean.
Address: 240 Moody St, Waltham, MA 02453, United States
#15. Solea Restaurant and Tapas Bar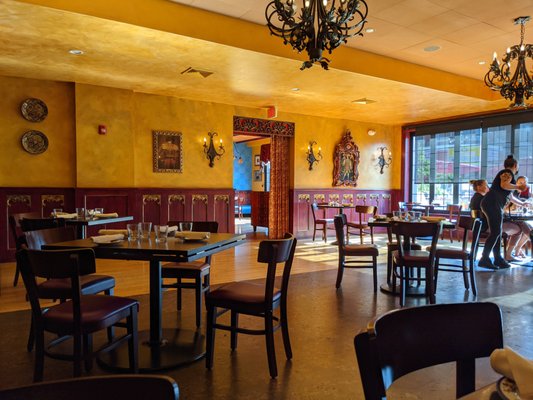 The place is beautiful and full of life. However, if you're looking for a quieter dining experience, I wouldn't suggest Solea as it tends to be quite loud on most nights.
However, that also lends itself well if you're looking for a place where you can have a fun time with friends. Their tapas are delicious and unique, and their Spanish cuisine has an outstanding flavor to it!
Their drinks are also very good! As far as ambiance goes, Solea is great if you want something lively but keep in mind they do charge extra (like most restaurants) if you want bread with your meal.
I highly recommend Solea because of its impeccable taste and incredible customer service!
Address: 388 Moody St, Waltham, MA 02453, United States
Enjoy Your Meal at Waltham MA Restaurants
In summary, Waltham, Massachusetts, offers a wide variety of dining options to suit all preferences and price ranges. The city has a diverse food culture that is worth investigating, with everything from quaint family-run cafes to chic, contemporary restaurants.
You're likely to discover a restaurant that will sate your appetite, whether you're wanting Italian, Mexican, Japanese, or traditional American food. Each of these restaurants, from Tempo Restaurant to Brelundi, has its own distinctive charm and specialties that set it apart.
Everyone can find something to enjoy in Waltham's food scene, whether they are residents or tourists. The following time you're seeking for a delicious supper, visit Waltham and sample some of the many culinary treats this city has to offer.
Disclaimer: Vasttourist always strives for content accuracy. Since the time of publishing, travel-related information regarding pricing, schedules, and hours may have changed. Please see individual websites embedded in this post for the most current trip-planning information.

Unless otherwise stated, Vasttourist does not claim ownership of any images used on our blog site. The respectful owners of all visual content have copyright protection. We try to include links to the sources. If any images are your property and you do not want them to appear on our blog, don't hesitate to contact us; we will take them down immediately. We support properly crediting the original writer, artist, or photographer.