Top 10 Best Restaurants In Honduras (Tegucigalpa)
These are the best restaurants in Honduras, Tegucigalpa, worldwide, and all over the city. These are some of the most popular and highly rated restaurants in Tegucigalpa that you can enjoy when you visit this beautiful and charming capital city of Honduras.
Getting great food when you travel can be one of the best parts of your trip, but it can also be tricky to find the right places in foreign countries.
Whatever your taste buds crave, you'll find your ideal restaurant match in this list of the best restaurants in Honduras, Tegucigalpa.
What are the Best Restaurants In Honduras?
#1. Factory Steak & Lobster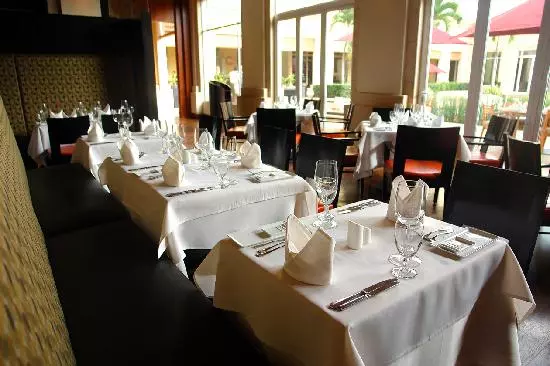 It's not in a high-traffic area, but it is one of our favorite restaurants. One of Tegucigalpa's best restaurants in Honduras, Factory Steak & Lobster features an intimate atmosphere, top-notch service, and delicious food.
The restaurant has a wide variety of steaks (lobster, filet mignon, sirloin, and more) and many non-steak options, including seafood pasta dishes and burgers.
Prices are great; an entree at Factory Steak & Lobster costs $10-$20. However, their portions are so big that most people easily split an entree between two people and have leftovers to take home for another meal.
Address: Avenida Roble, Frente al Mall Multiplaza at Hotel Real InterContinental Tegucigalpa Francisco Morazán, 11101, Honduras
#2. The Market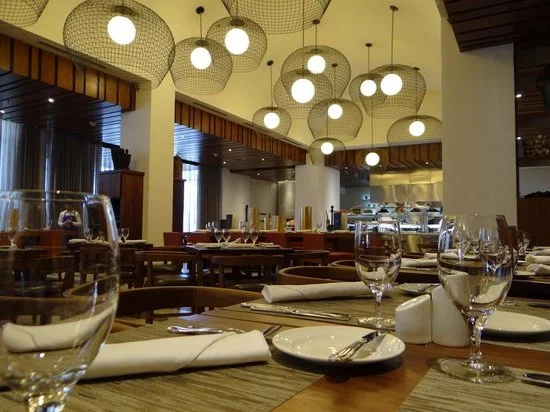 As one of the best places to eat in Honduras, The Market boasts an impressive menu of American- and Italian-inspired dishes.
Their pizzas are a house specialty and have been featured in local magazines. Start your meal with an appetizer like grilled calamari or spicy tuna tacos, and enjoy entrees like chicken meatballs or a grilled rack of lamb.
A full bar offers top-shelf liquor, wines by the glass, craft beers on tap, plus a wide selection of cocktails for after dinner.
Order dessert from their pastry chef for something light. Their gluten-free chocolate chip cookies are especially popular with patrons who avoid carbs but still want to end their meal on a sweet note.
Address: Avenida Roble, Frente al Mall Multiplaza at Hotel Real InterContinental Tegucigalpa Francisco Morazán, 11101, Honduras
#3. Cubanos Kitchen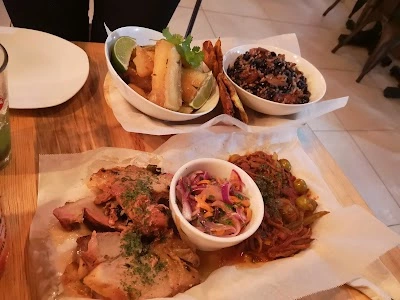 Foodies in Honduras are well aware of what Cubanos Kitchen is capable of. This restaurant serves up some of my favorite dishes, and their breakfast menu is delicious!
I recommend visiting them for lunch or dinner, but make sure you go early because they tend to get busy quickly.
They're very close to many businesses, so it's a great place to grab a bite with coworkers. The service is fast and friendly, and you'll always get served up fresh food that tastes delicious.
Make sure you try their milkshakes – they have some awesome flavors! If you're looking for top-notch service and quality food, then head on to Cubanos Kitchen today! It's one of my favorite places in town!
Address: 3RQ5+5M4, Tegucigalpa, Honduras
Since you love the best restaurants in Honduras, you might also want to check out the best restaurants in Charleston West Virginia, and Rosemont.
#4. NAU Sushi Lounge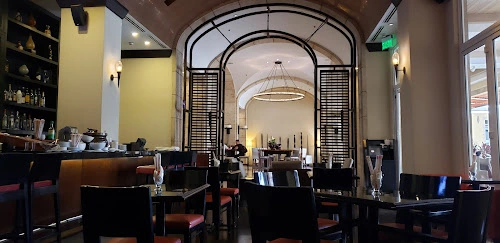 When it comes to the best restaurants open in Honduras, you can't beat NAU Sushi Lounge. Located just a few blocks from Parque Central, NAU is right in the heart of everything good about Tegucigalpa. And even though it might be small, it has a great vibe and a great menu.
While everything at NAU is good, one truly great item is their tuna tartare appetizer (yes, at a sushi place).
If you want somewhere cool and chic to hang out with your friends or significant other while traveling in Honduras, there's no better place than NAU.
Address: Avenida Roble, Frente al Mall Multiplaza at Hotel Real InterContinental Tegucigalpa Fracisco Morazán, 11101, Honduras
#5. Pollo Supremo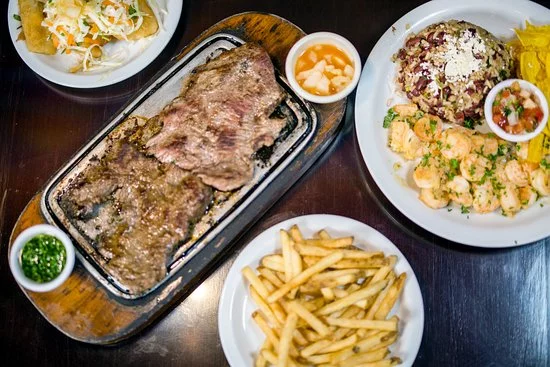 This is not just any chicken joint; Pollo Supremo is a cut above. The portions are generous and always served with a smile.
The restaurant also has outdoor seating for when you want to enjoy the fresh air. Everything here is cooked before you, so you get your food fresh and piping hot.
If it's chicken that floats your boat, it's worth dropping by Pollo Supremo when you're in town. You won't be disappointed.
Address: 3RQ5+2QG, Tegucigalpa, Honduras
#6. La Cumbre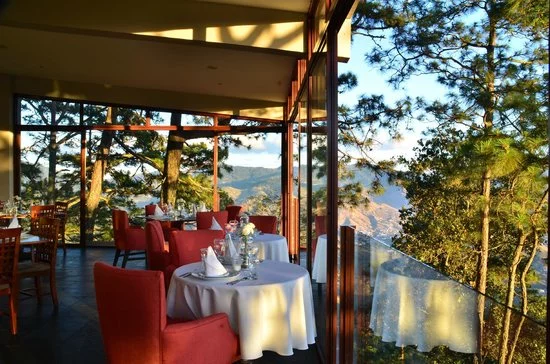 If you find yourself looking for a quality meal after midnight, La Cumbre will not disappoint. La Cumbre specializes in fine dining and has been named one of Latin America's best restaurants by Wine Spectator magazine.
While it can get pricey, a night out here is worth it! Among its classic Honduran dishes are carne asada (beef) and fried fish, while also on offer are fajitas and soups.
If your stomach can handle it, try out their signature dish: Galletas Tipicas, made with chicken broth that goes great with rice and beans! Finish off your dinner with a visit to their bakery for an incredible selection of pastries. You won't regret it!
Service at La Cumbre is exceptional; they have professional waiters who speak English, French, Italian, and Spanish fluently, so there's no need to worry about communication issues when ordering food or drinks.
Don't forget to ask them about wine pairings; if you're going there during dinner time, they'll be more than happy to assist you in choosing something delicious to accompany your meal!
Address: Restaurante La Cumbre, El Hatillo 11101, Honduras
You might also want to check out the best restaurants in Guatemala City and Grapevine
#7. Hacienda Real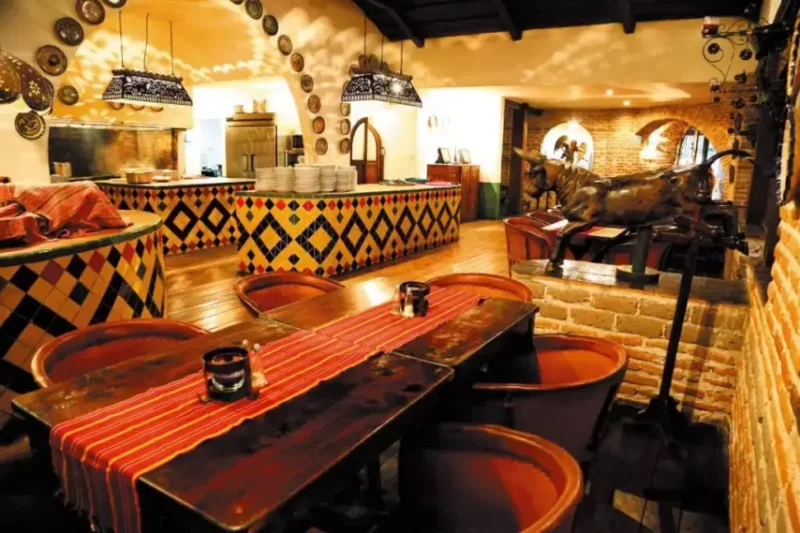 The best restaurant in Tegucigalpa, Honduras, is in San Pedro Sula. It's Hacienda Real, and it serves a great variety of dishes with a Honduran and European twist.
This place has been on Restaurant magazine's top 100 restaurants for quite some time now, and there's no surprise why.
Since there are around 2 million people in San Pedro Sula alone, Hacienda Real is one of those places you should have to visit when traveling to Honduras.
Address: Frente al Centro Cívico Gubernamental, Boulevard Juan Pablo II, Tegucigalpa 11101, Honduras
#8. Blu Bar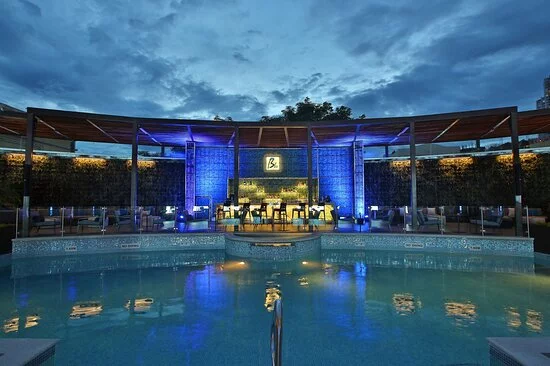 The newest restaurant on our list is also one of our favorites. The Blu Bar serves classic dishes with a modern twist.
We highly recommend ordering one of their creative cocktails and sticking around for dinner. Their menu usually changes often, but you can always count on the fresh seafood to be top-notch.
They have indoor and outdoor seating, so it's great year-round! A dinner reservation is always recommended, especially if you're interested in sampling more than just drinks.
Of course, if you only want to come for drinks, we won't hold it against you; the Blue Bar is fun and lively either way! If you are heading there for brunch or dinner on the weekend, make a reservation beforehand to avoid disappointment.
Address: Avenida Roble, Frente al Mall Multiplaza, at Hotel Real InterContinental Tegucigalpa Francisco Morazán, 11101, Honduras
#9. El Patio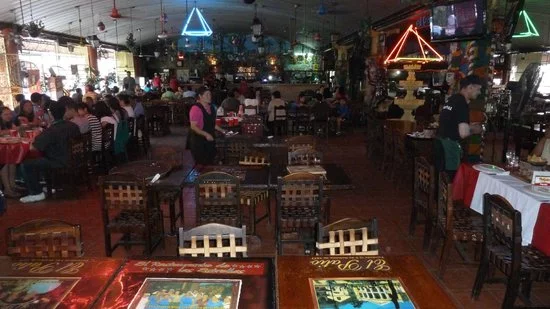 When it comes to Honduran cuisine, El Patio has its finger on many of its most popular dishes. For starters, try a Sopa de Caracol or snail soup.
It's one of my favorite items on the menu, though you may want to play it safe and pair it with an appetizer-sized serving if you are new to Honduran fare.
Either way, I recommend ending your meal with a selection from their divine dessert menu, try Tres Leches cake or flan.
Address: Blvd Morazan, contiguo a banco banpais, Tegucigalpa 11101, Honduras
#10. Marjaba Cafe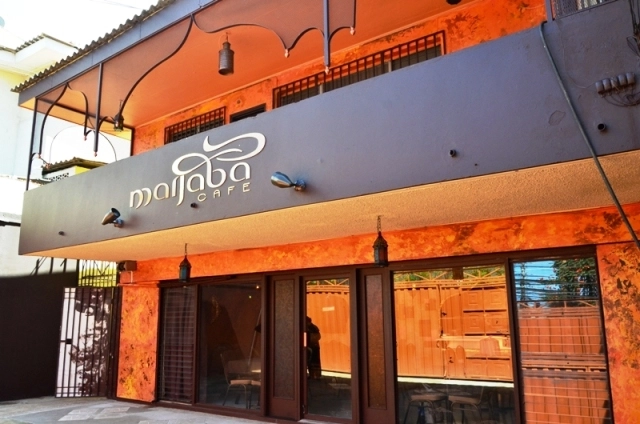 Marjaba is a great place to eat traditional Honduran dishes that are authentic and delicious. They also serve pasta, seafood, chicken, and soups.
Their vegetarian options are plentiful. Here you can try beans and tortillas prepared with two different spices: chocolate and garlic.
Stop by for a good meal or just for some great coffee. This restaurant is well known among locals as one of the best restaurants in Honduras Tegucigalpa.
Address: Avenida Republica Dominicana, Tegucigalpa, Honduras
Enjoy Your Meal at Honduras Restaurants
Honduras may be a little off of many people's radar when traveling, but its food and culture are most definitely not.
The city is full of hidden gems, delicious cuisine, and hard-working people who can make you feel like one of their own in no time.
It's such a unique country with so much to offer visitors that it deserves more attention. We hope these restaurants will help get you started.
Bon appetit!
Disclaimer: Vasttourist always strives for content accuracy. Since the time of publishing, travel-related information regarding pricing, schedules, and hours may have changed. Please see individual websites embedded in this post for the most current trip-planning information.

Unless otherwise stated, Vasttourist does not claim ownership of any images used on our blog site. The respectful owners of all visual content have copyright protection. We try to include links to the sources. If any images are your property and you do not want them to appear on our blog, don't hesitate to contact us; we will take them down immediately. We support properly crediting the original writer, artist, or photographer.