Discover 22 Best Restaurants in Charleston West Virginia
Are you looking for the best restaurants in Charleston West Virginia? Charleston is full of top-notch eateries, but if you're wondering where to find them, look no further!
Charleston is a vibrant city with a thriving food scene, offering an exquisite array of dining options to tantalize even the most discriminating palates. It is nestled in the breathtaking beauty of the Appalachian Mountains.
Join us on a captivating journey as we reveal the crown jewels and hidden gems of the best restaurants in Charleston, West Virginia, whether you're a seasoned foodie or an adventurous eater looking for a memorable culinary experience.
Prepare to experience extraordinary cuisine, warm hospitality, and a feast that will leave you hankering for more.
Are you prepared to set out on a culinary adventure that will awaken your senses and change the way you view dining? Let's start now!
We've put together this list of the 10 best restaurants in Charleston, West Virginia, according to locals and tourists alike. You won't go wrong with any of these great establishments!
What Are The Best Restaurants in Charleston West Virginia?
#1. Pies & Pints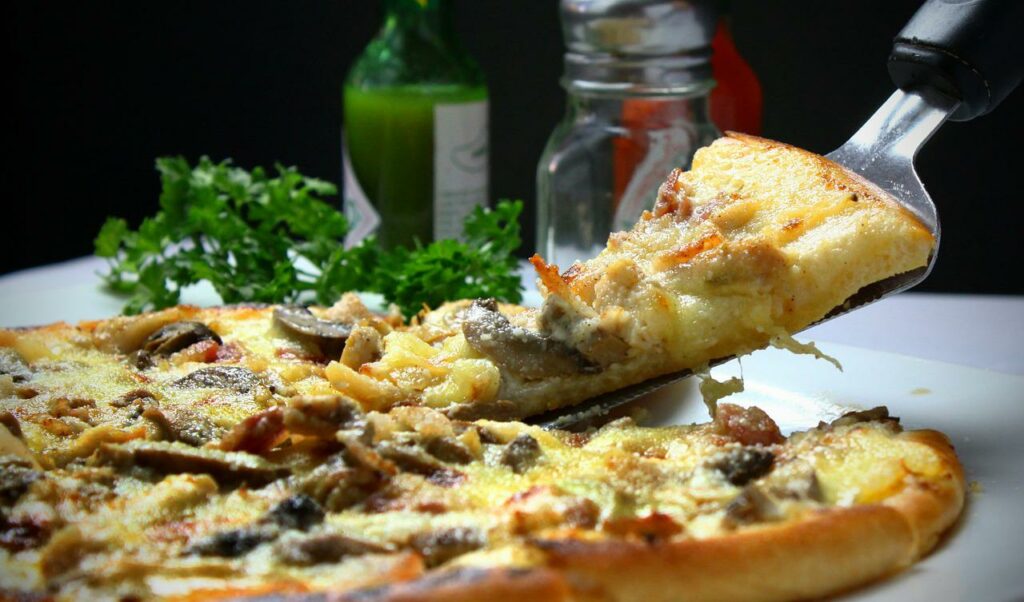 Every great city has a go-to pizza joint, and for Charleston, it's Pies & Pints. This restaurant has been serving up delectable pie slices since it opened its doors in 2010.
Pies are baked to perfection inside a brick oven that reaches temperatures as high as 1,200 degrees Fahrenheit.
This is much higher than your average home oven, making for an extra crispy crust. If you love wood-fired pizza (and who doesn't), then be sure to stop by Pies & Pints ASAP!
It's open from 11:30 AM – 9 PM Sunday through Thursday and 11:30 AM – 10 PM Friday and Saturday. The best part? All pizzas are $10 or less!
Address: 222 Capitol St, Charleston, WV 25301, United States
#2. Dem 2 Brothers and a Grill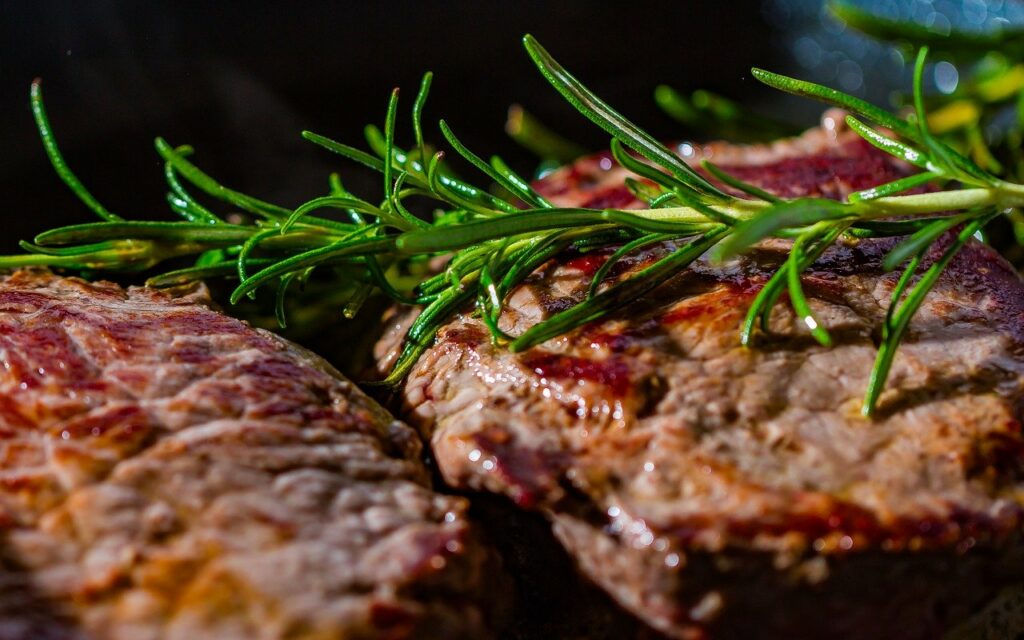 If you're looking for a great barbecue, look no further than Dem 2 Brothers and a Grill. This popular spot serves ribs, smoked chicken, and brisket and is said to have one of the best sides around: fried green tomatoes with Gouda cheese.
For something lighter, try their pimento cheese dip or veggie plate. While it's located on Main Street in downtown Charleston, it's worth making a trip out of town for one of their excellent pulled pork sandwiches.
They were named Best Pork Sandwich by readers of The Dominion Post in 2011. Or visit them at one of several other locations throughout northwest WV (most are only open Wednesday through Saturday). They also do catering for larger events. Bon appetit!
Address: 423 Virginia St W, Charleston, WV 25302, United States
#3. Hot Diggity Dogs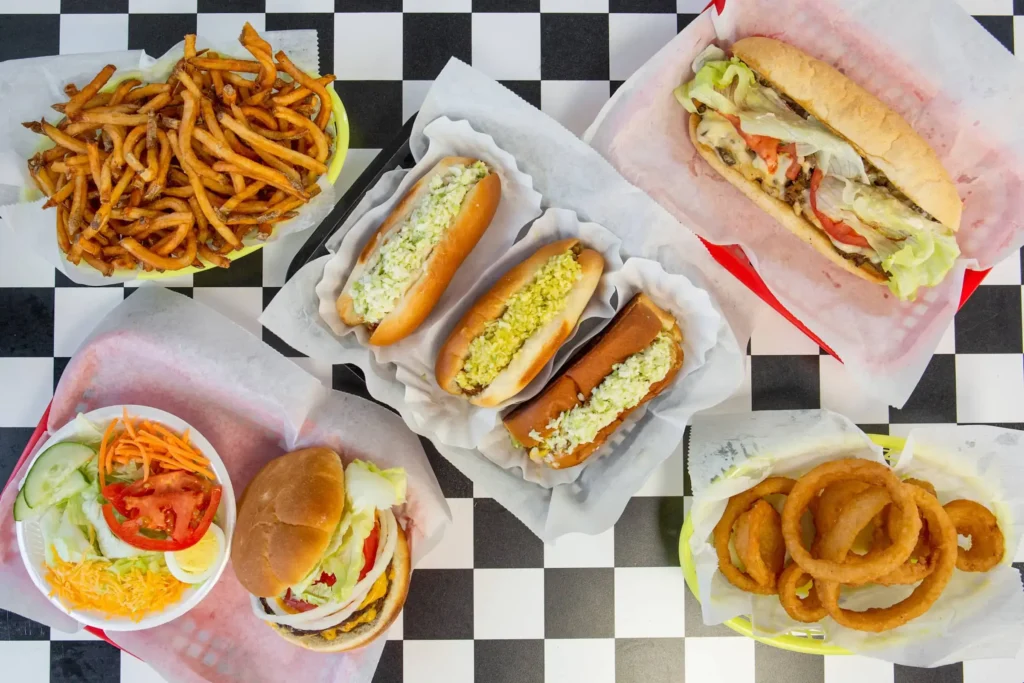 Hot Diggity Dogs is the place to go if you wish to satisfy your craving for traditional American comfort food. As one of the best places to eat in Charleston, West Virginia, the mouthwatering selection at this hidden gem will have you drooling. It is a hot dog lover's paradise.
Take a bite from their perfectly grilled hot dogs tucked inside warm, toasted buns. Hot Diggity Dogs elevates this humble street food to a new level with traditional favourites like the chilli cheese dog and inventive creations like the bacon-wrapped dog with caramelized onions.
Hot Diggity Dogs is a favourite among residents and visitors looking for a satisfying and delectable hot dog experience because of their dedication to using only the best ingredients and flavour combinations. Remember to serve it with a side of crispy fries and their homemade condiments.
When you enter Hot Diggity Dogs, your taste buds will go on a flavour-filled journey that will have you returning for more.
Address: 2313 7th Ave, Charleston, WV 25387, United States
#4. Kita Modern Japanese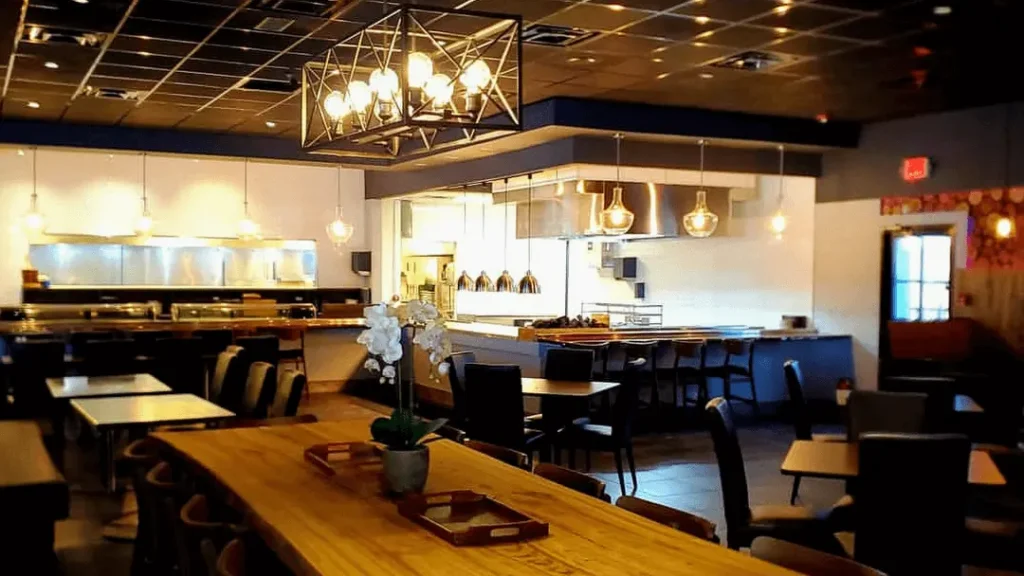 At Kita Modern Japanese, get ready to take a culinary tour of the vibrant flavours of Japan. Traditional Japanese cuisine is given a modern twist in this chic restaurant, creating an unforgettable dining experience.
This restaurant showcases the artistry and dexterity of Japanese culinary techniques with everything from crisp sushi rolls to sizzling teppanyaki dishes. Each plate is an artistic creation that has been painstakingly assembled and presented.
Enjoy the delicate textures of sashimi and the umami-rich umami flavours of miso soup, and let the flavours of perfectly seasoned tempura dance on your palate.
Immerse yourself in Japanese cuisine, and let Kita Modern Japanese redefine your standards for outstanding cuisine.
Address: 2815 Mountaineer Blvd, Charleston, WV 25309, United States
If you love the best restaurants in Charleston, WV, then you should also check out the best places to eat in Ellijay (Georgia), Waltham (Massachusetts), and Georgetown (Kentucky).
#5. First Watch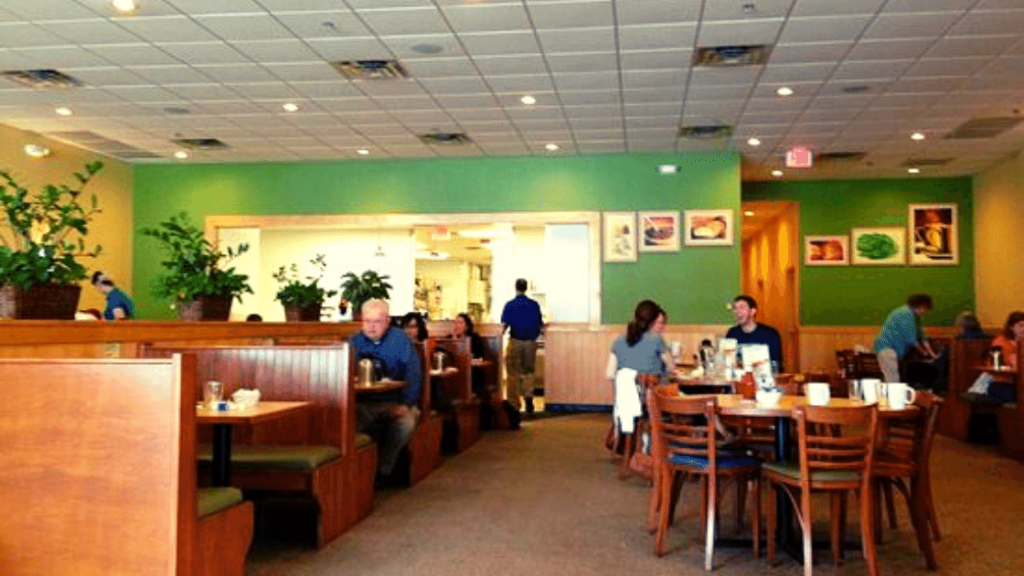 It's no secret that breakfast is one of my favourite meals of the day. That said, I'm also a creature of habit. The same old breakfast won't do every morning; variety is important to me.
I find solace at First Watch, where I can try out new and different dishes without travelling to places like New York or Miami, FL.
Their delicious take on crepes makes me want to come back again and again (and again). Fresh herbs, whole wheat ingredients, and a slight touch of fruit always make for a great start to my day!
With locations all over town, you're sure to add the First Watch to your list of restaurants in Charleston West Virginia. Check them out!
Address: 164 Summers St, Charleston, WV 25301, United States
#6. Black Sheep Burrito & Brews @ The Brewery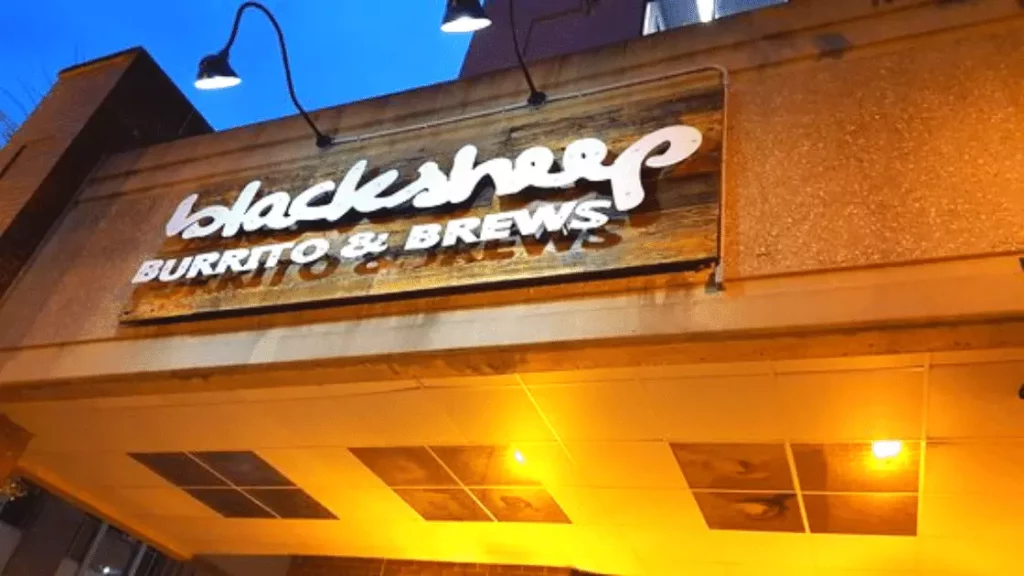 Black Sheep Burrito & Brews has both a brewery and a great menu. They're one of Charleston's best restaurants, so give them a try if you're looking for something good to eat and drink.
The beer is excellent, and plenty of food options on their menu will keep you coming back for more. If you enjoy Mexican food, then Black Sheep Burrito & Brews will impress you.
What makes them one of the best restaurants in Charleston… is how high quality their food is but still affordable for most people.
You can get a full meal at Black Sheep Burrito & Brews for just $10 or less. And don't forget about dessert! Their desserts are amazing and make for an incredible way to end your meal.
Give them a try if you haven't already!
Address: 702 Quarrier St, Charleston, WV 25301, United States
#7. Taste Of Asia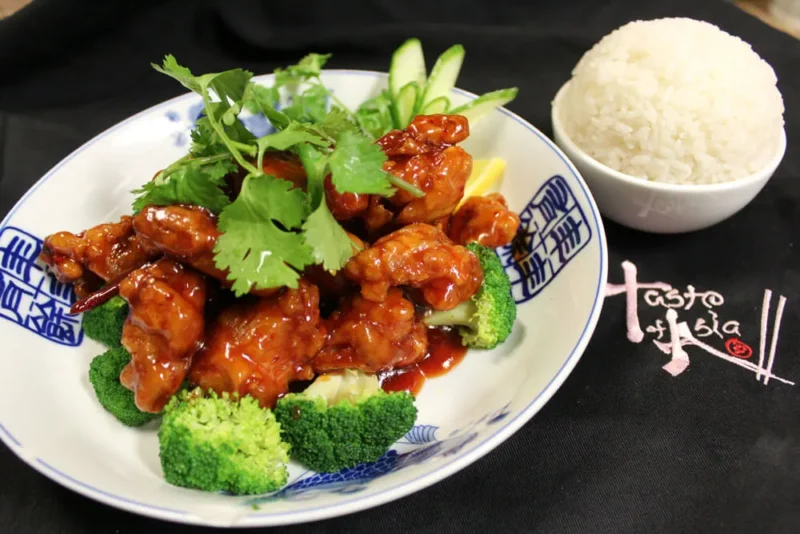 A culinary journey through the vibrant flavours of Asia awaits you at Taste of Asia. With its extensive and tantalizing menu, this undiscovered gem takes you to the far reaches of the continent.
Taste of Asia offers a wide variety that pleases every palate, ranging from savoury Thai spices to the delicate artistry of sushi rolls. Enjoy the robust flavours of General Tso's chicken or a steaming bowl of ramen for soothing warmth.
Taste of Asia in the heart of Charleston invites you to experience the essence of Asian cuisine with its warm environment and attentive staff. As one of Charleston's best restaurants, get ready to explore Asia's true flavours and tantalize your palate.
Address: 236 7th Ave, South Charleston, WV 25303, United States
#8. Laury's restaurant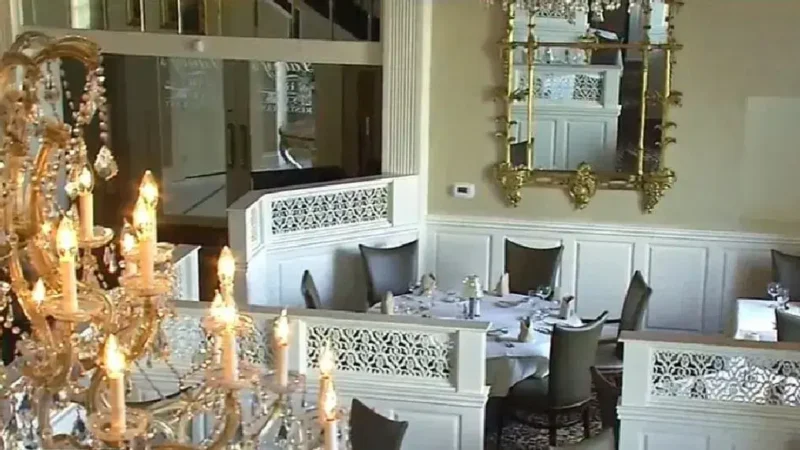 Laury's Restaurant, a hidden culinary gem in Charleston, West Virginia's centre, has enticed locals and tourists for decades. This family-run restaurant offers a traditional dining experience with its rich history and welcoming atmosphere.
The inviting aroma of freshly made food will welcome you inside. Laury's Restaurant takes pride in serving flavours that evoke nostalgia and comfort, from hearty Southern classics to delectable seafood dishes.
Enjoy a perfectly grilled steak or indulge in their famous fried chicken. A memorable dining experience is ensured by the care and attention that goes into making each dish.
Laury's Restaurant welcomes you to share special moments at the table with its warm hospitality and friendly service. Whether you're celebrating a special occasion or want a taste of home, Laury's Restaurant is the place to go.
Address: 350 MacCorkle Ave SE, Charleston, WV 25314, United States
Are you about to embark on an adventure for more culinary experiences, you can check out the best restaurants in Novi (Michigan), Williams (Arizona), and Bridlington.
#9. The Block Restaurant And Wine Cellar
The Block Restaurant And Wine Cellar is a gorgeous upscale restaurant that offers amazing food for a small price.
Complete with an expansive wine menu, it's no wonder why The Block has been considered one of the best restaurants in Charleston for years.
With various dishes to choose from, you will be hard-pressed to find another restaurant like it.
Offering endless varieties of meat and cheese boards, award-winning desserts, exquisite soups and salads, and more, there is something here for everyone.
Make sure to stop by The Block when you visit beautiful West Virginia!
Address: 201 Capitol St, Charleston, WV 25301, United States
#10. Ichiban Pan-Asian Cuisine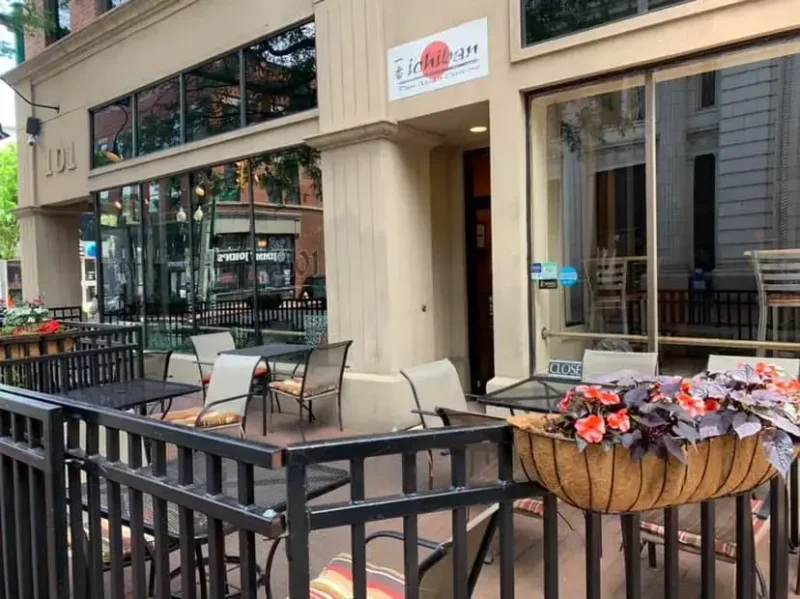 At Ichiban Pan-Asian Cuisine, get ready to travel through the many culinary areas of Asia. This lively restaurant offers fusion Japanese, Chinese, and Thai cuisine dishes that will take you on a flavorful journey.
Enjoy the expertly crafted sushi rolls that are brimming with freshness and imagination. Enjoy their Thai curries' strong flavours and aromatic herbs. Embrace a symphony of flavours as you tuck into their genuine Chinese stir-fries.
Ichiban Pan-Asian Cuisine creates the perfect setting for an unforgettable dining experience with its contemporary ambience and attentive staff.
Let Ichiban Pan-Asian Cuisine take you to a world of culinary delight as you immerse yourself in the enticing flavours of Asia. This is one of the top restaurants in Charleston, WV.
Address: 103 Capitol St, Charleston, WV 25301, United States
#11. Bridge Road Bistro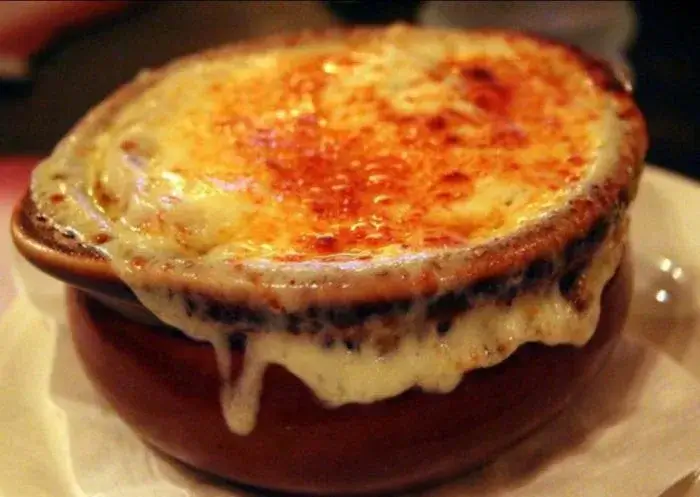 A culinary destination called Bistro combines excellent food with a welcoming atmosphere. Enter this classy eatery and get ready for a dining experience that is nothing less than extraordinary.
The dishes on the menu at Bridge Road Bistro are a tasteful fusion of traditional and cutting-edge, showcasing the best flavours and ingredients. Enjoy expertly prepared steaks, top-quality seafood, and colourful salads that highlight the best of the area.
With its attentive service and chic atmosphere, Bridge Road Bistro creates the perfect setting for special events, whether it's a celebratory gathering or a romantic dinner. Find yourself in a culinary haven where tastes are vibrant, and each bite celebrates exquisite flavour.
Address: 915 Bridge Rd, Charleston, WV 25314, United States
#12. Diehl's Restaurant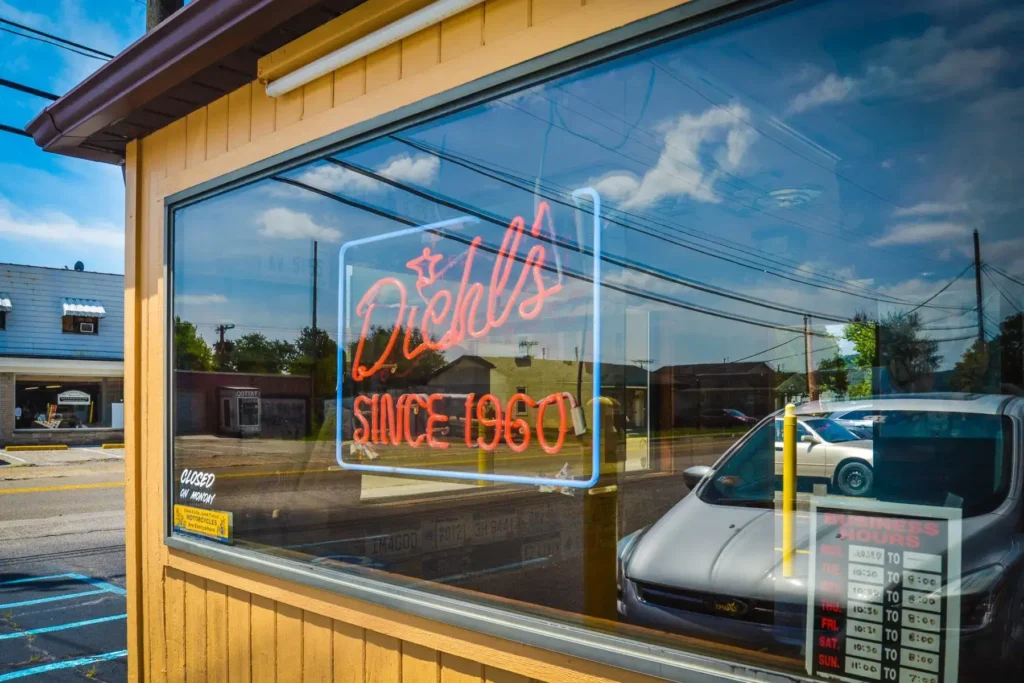 Diehl's Restaurant has been a cherished dining landmark in Charleston, West Virginia, for over 50 years. This famous restaurant has endured time by captivating generations with its timeless appeal and delectable fare.
Entrance into Diehl's Restaurant will transport you to a bygone era characterized by warm hospitality and comforting flavours. Their menu celebrates classic American comfort food, from homemade soups and hearty sandwiches to decadent desserts.
Diehl's Restaurant is the ideal location for a get-together with family and friends to share special moments. It has a warm atmosphere and a welcoming staff.
Discover the enduring allure of this neighbourhood gem and delight in the flavours that have made it a genuine culinary legend.
Address: 152 Main Ave, Nitro, WV 25143, United States
#13. Tidewater Grill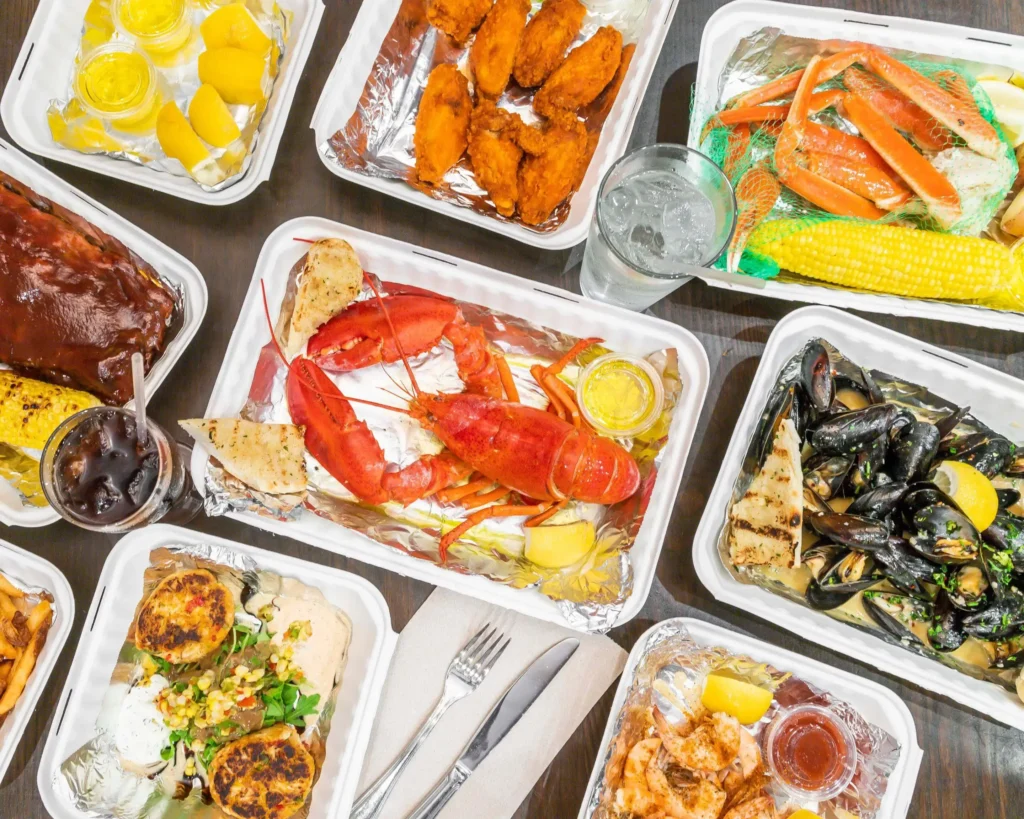 At Tidewater Grill, they take great pride in using only fresh, local ingredients. The seafood is always freshly caught and never frozen, making it some of the best food you can get on a boat!
You'll find everything from fried calamari to gator tail on their menu; plus, if you want to order something with a little kick, it's all available too.
And when it comes to dessert, you can't go wrong with any of their homemade pies! They have over 30 varieties for you to choose from.
If you love good food and good times, then be sure to stop by Tidewater Grill next time you're in town. It will be one experience that will leave your mouth watering for more!
Address: 1060 Charleston Town Center, Charleston, WV 25389, United States
#14. Lola's Pizza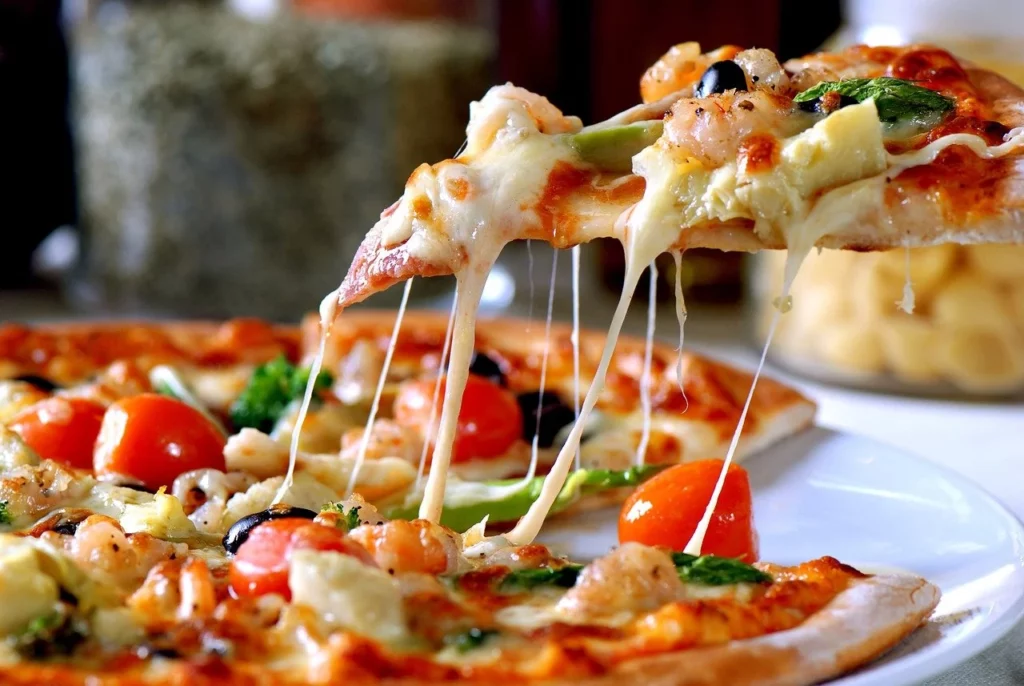 Lola's Pizzeria may not be as flashy as other restaurants on our list, but its simplicity makes it a winner.
The homey Italian spot serves up authentic pies that you won't soon forget. Try one of their gourmet pizzas or opt for a classic like a piece of cheese or a pepperoni slice.
You can choose to enjoy your meal inside or take it to go; since Lola's offers both pick-up and delivery service.
Simply put, there are a few better pizza spots in town! The ten best restaurants in Charleston, West Virginia!
Address: 1038 Bridge Rd, Charleston, WV 25314, United States
#15. Fazio's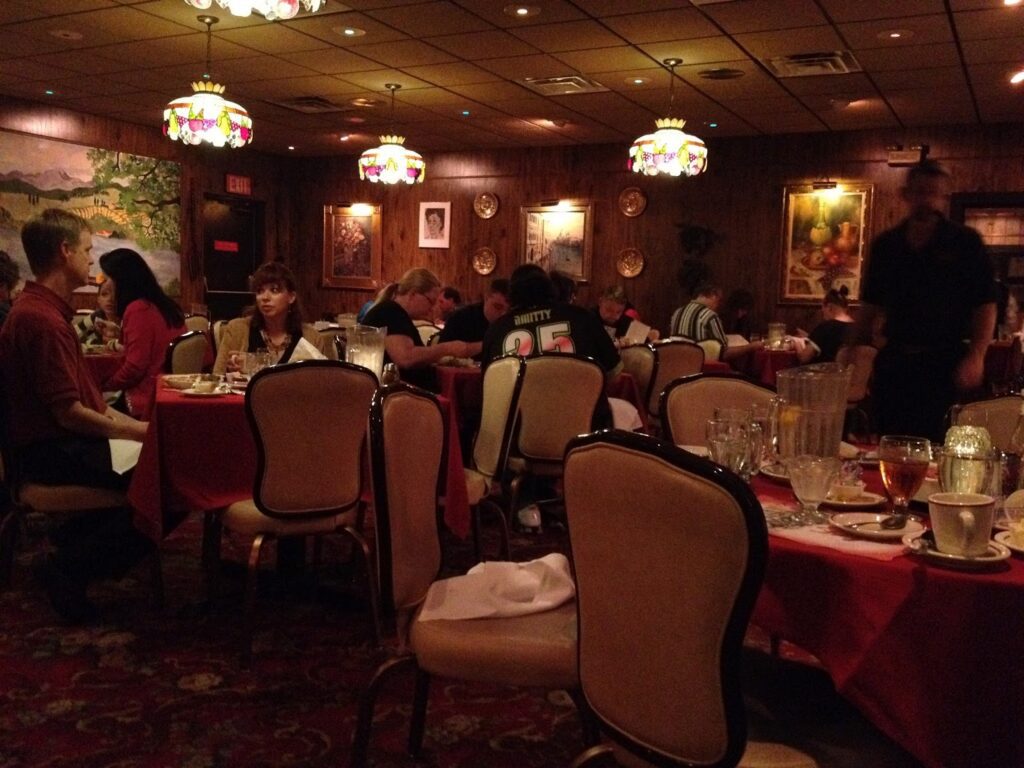 People from all over come to Fazio's for their wonderful Italian food. The Chicken Carbonara is what makes most people fall in love with Fazio's, but there are a lot of other great choices too.
Everyone at your table will likely find something they like. With weekly specials and live music every Friday night, you'll never be bored at Fazio's! It is located on Oak St., only about 20 minutes from downtown Charleston.
If you want to enjoy some delicious Italian food with good friends, visit Fazio's. You won't regret it! This restaurant serves amazing sushi that tastes even better than it looks.
Most sushi restaurants don't offer much more than rolls or sashimi, but Sakana does both and plenty of cooked Japanese dishes such as teriyaki chicken and beef.
A word of warning: if you're going to eat here, make sure you're hungry because everything is delicious!
Address: 1008 Bullitt St, Charleston, WV 25301, United States
Looking for more restaurants to dine? Check out the best places to eat in Temple (Texas), Chichester, and Georgetown (Kentucky).
#16. Chow Thai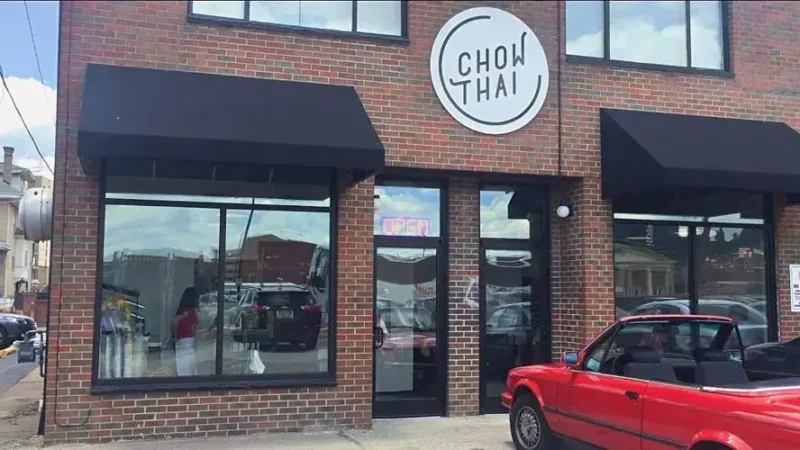 In Charleston, West Virginia, there is a culinary gem called Chow Thai that will transport your taste buds to the energetic streets of Thailand. With its authentic Thai cuisine, this charming restaurant brings Southeast Asian flavours to life.
Chow Thai's menu is a delightful fusion of intense flavours and fresh ingredients, from green curry's fragrant spices to pad Thai's, tangy sweetness. Enjoy their stir-fries and traditional noodle dishes to your heart's content.
Chow Thai invites you to a culinary adventure that will leave you wanting more with its welcoming atmosphere and warm service. Discover the true essence of this alluring cuisine by immersing yourself in the diverse tapestry of Thai cuisine.
Address: 426 1/2 B Shrewsbury St, Charleston, WV 25301, United States
#17. Coco's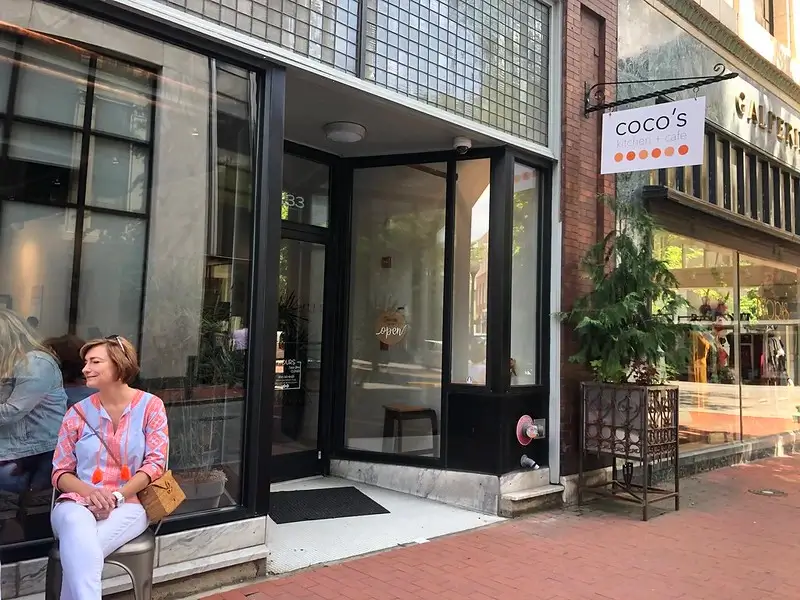 In Charleston, there is a delightful confectionery haven called Coco. An attractive display of sweet treats welcomes you when you enter this charming bakery.
Enjoy their delicious cakes, flaky pastries, and irresistible cookies. Coco's offers many delicious options, from traditional tastes like chocolate and vanilla to inventive creations that thrill the palate.
Coco's is the ideal place to sate your sweet tooth or to purchase a thoughtful gift for a loved one because of its welcoming environment and helpful staff. Coco's will make you smile with each bite as you enter a world of sugary bliss.
Address: 233 Hale St, Charleston, WV 25301, United States
#18. The Chop House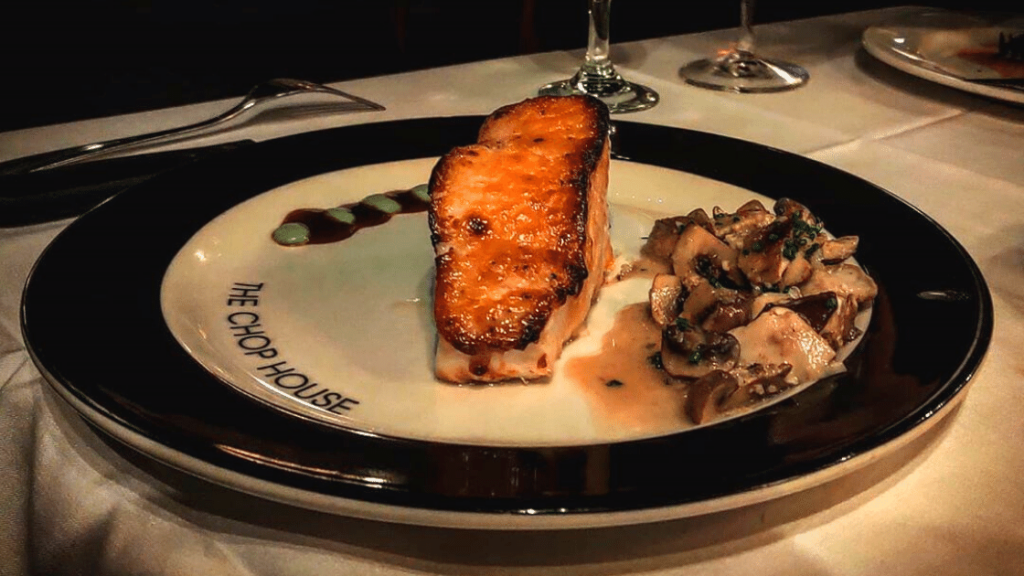 The Chop House is an absolute must-visit restaurant located downtown but with a casual atmosphere. This restaurant is an elegant steakhouse that makes sure to have your experience start from when you walk in until you leave.
The staff has always been kind and professional, and their steaks are of great quality. If you're looking for a date night restaurant or somewhere to entertain clients, we recommend stopping by here!
This steakhouse can't be beaten! Whether you go for lunch or dinner, there are more than enough options on their menu to ensure everyone will find something they love!
Address: 1003 Charleston Town Center, Charleston, WV 25389, United States
#19. Barkadas restaurants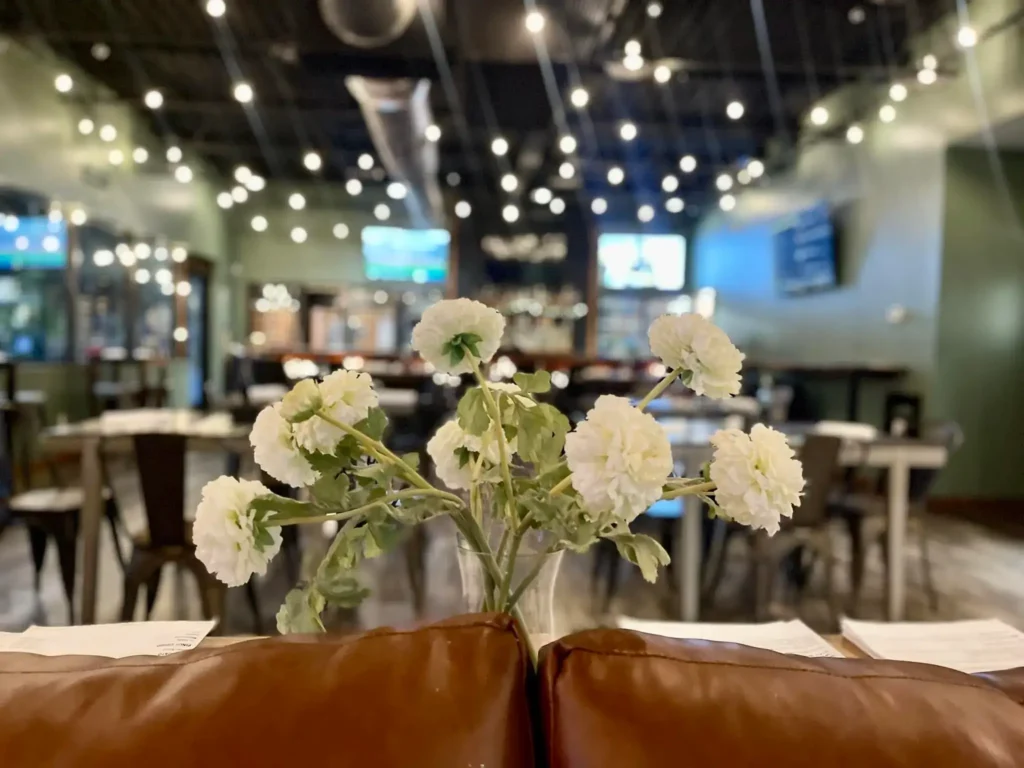 At Barkadas Restaurants, take a delightful trip to the Philippines without leaving Charleston. This culinary paradise brings the vibrant and varied flavours of Filipino cuisine right to the city's centre.
Enjoy the flavorful, bold dishes that characterize Filipino cuisines, such as hearty adobo and crispy pork belly. Try traditional desserts like halo-halo or bibingka to experience the delectable fusion of sweet and savoury flavours.
Barkadas Restaurants invites you to immerse yourself in the rich tapestry of Filipino culture through its delectable dishes and warm hospitality in an authentic setting.
Let Barkadas Restaurants take your taste buds to new culinary heights as you explore the distinct and tantalizing flavours of the Philippines in Charleston.
Address: 100 Cantley Dr, Charleston, WV 25314, United States
#20. Karubees Jamaican restaurants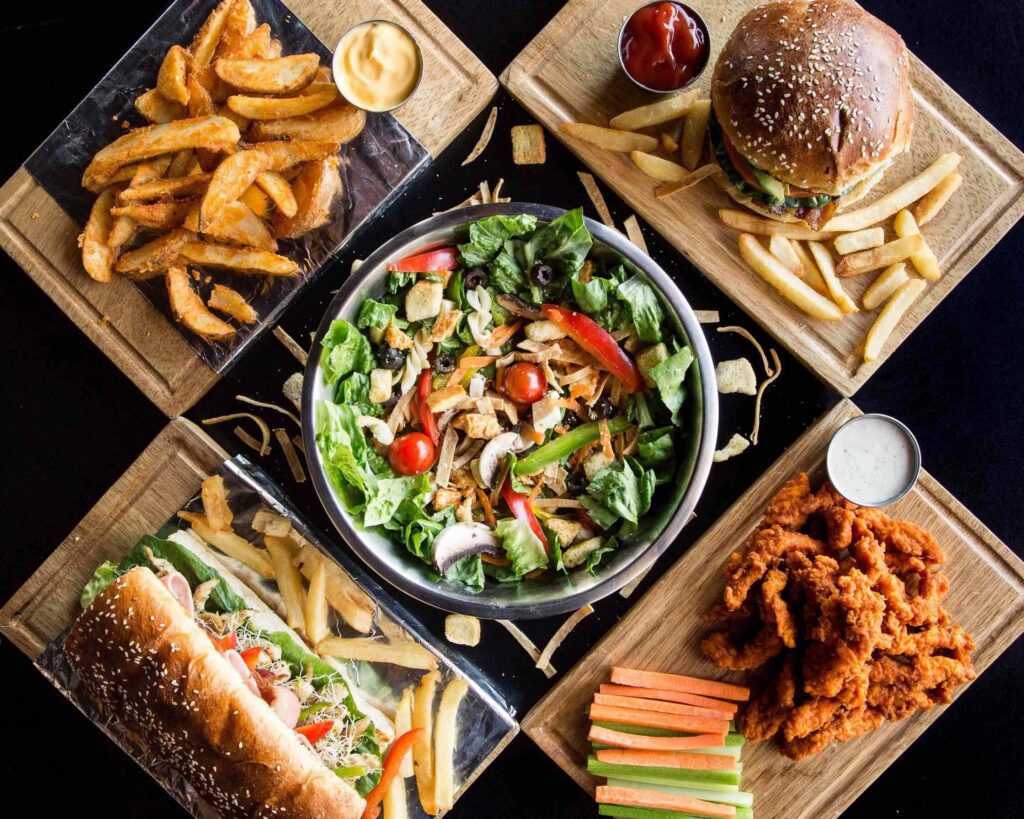 At Karubees Jamaican Restaurants, you can travel to the Caribbean's sandy shores without leaving Charleston, West Virginia. This culinary treasure creates an unforgettable dining experience by bringing the vibrant flavours of Jamaica to life.
Enjoy the traditional Jamaican cuisine that will take you to the idyllic island. Karubees Jamaican Restaurants perfectly encapsulates Jamaican cuisine, from flavorful curries and mouthwatering patties to succulent jerk chicken.
Karubees Jamaican Restaurants invites you to experience the flavours of the Caribbean with its lively atmosphere and warm hospitality.
Here in Charleston, you can immerse yourself in the flavour and spirit of Jamaica while dining at Karubees Jamaican Restaurants, which will excite your palate with each bite.
Address: 714 Lee St E, Charleston, WV 25301, United States
#21. Noah's Restaurant and Lounge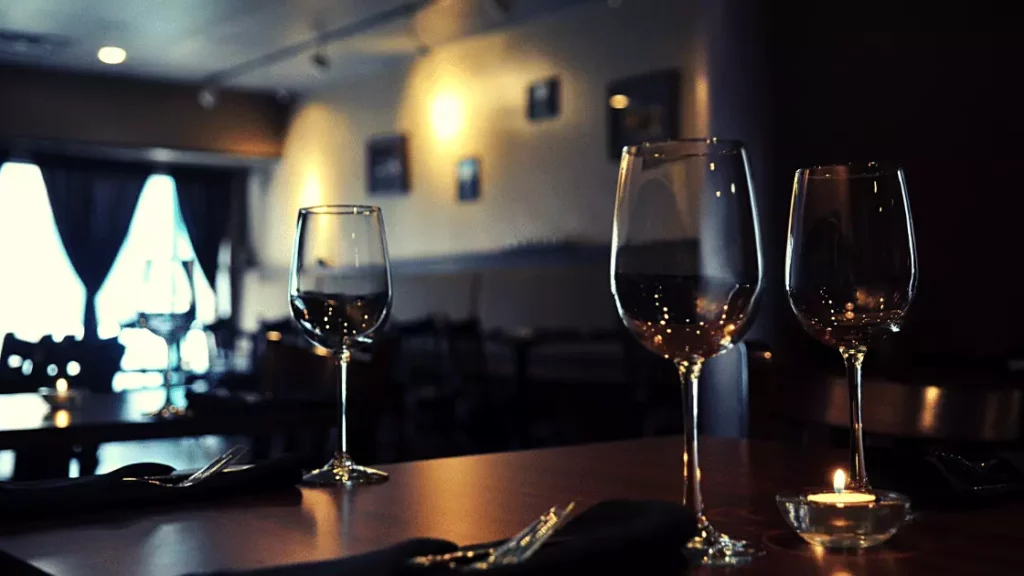 When you visit Noah's restaurant and lounge, you are guaranteed a wonderful dining experience. This quaint, family-owned restaurant offers its customers some of their favourite dishes, from soups to chicken dishes.
A few of their favourites include Spicy Shrimp Scampi and Parmesan Crusted Chicken Piccata, to name a few.
The next time you're near downtown Charleston, head over to Noah's for an unforgettable culinary experience. It's not hard to see why they've been voted one of the best restaurants in Charleston West Virginia!
There is so much more that makes Noah's restaurant and lounge such a great place to eat at. To learn more about them, check out their website or call them today! They can't wait to hear from you!
Address: 129 Summers St, Charleston, WV 25301, United States
#22. Smokehouse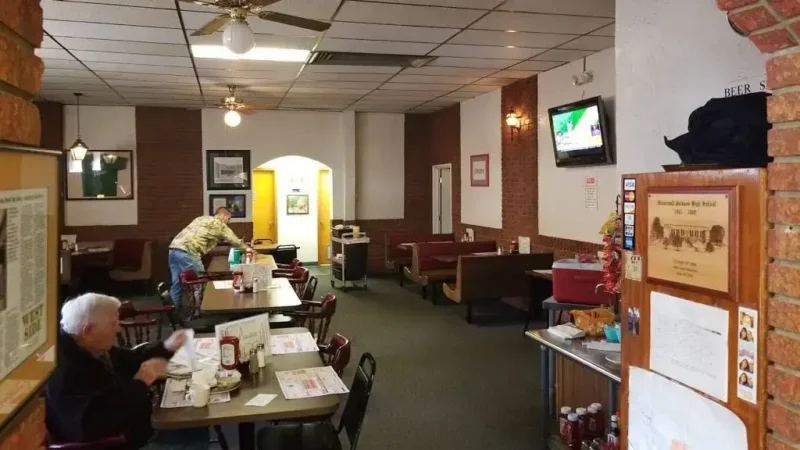 At Smoke House, a barbecue haven tucked away in Charleston, West Virginia, get ready to take your taste buds on a smoky and savoury journey. You'll be greeted by the mouthwatering aroma of slow-cooked meats as soon as you enter this rustic restaurant.
Enjoy succulent pulled pork, flavorful and tender ribs, and juicy brisket that have all been expertly smoked. Every mouthful is a celebration of the robust flavours that barbecue lovers adore.
Smoke House invites you to indulge your carnivorous cravings and enjoy authentic barbecue thanks to its relaxed atmosphere and welcoming staff. Prepare to tuck into a smoky treat that will hank you for more.
Address: 1549 W Washington St, Charleston, WV 25387, United States
Time to spare? Why not check out our best guides on Euriental Fashion Luxury Travel as well as the best advice from My Little Babog Family Lifestyle Travel Blog: The Best Blog for Parent Travellers?
Enjoy Your Meal At Charleston, West Virginia
With over one hundred restaurants to choose from, picking 22 was difficult. When it comes to dining out, there are numerous factors that go into making a good choice, and every individual has their preferences.
We hope we were able to help you find your perfect restaurant match! So if you are looking for a new place to try, consider any of these restaurants. You won't be disappointed!
Where are your favourite restaurants in west charleston? Let us know! We would love to hear from you. Happy eating!