Top 15 Amazing Restaurants in Chichester (Updated 2023)
Finding the best restaurants in Chichester can be challenging. Though there's no ideal restaurant, there is one made for you! and we will help you discover it.
Whether looking for a home-cooked breakfast, a delicious brunch, or a special dinner, you'd find a good restaurant in Chichester to satisfy your cravings. Though there's a long list of restaurants in Chichester, not all offer the same service, food, drinks, and even budget. As such, you need a dining guide, and we show that.
With flavours from Italy, Turkey, Greece, Mexico, France, Britain, and Japan, the restaurants in Chichester have a lot to offer. So, whether you are a meat-eater, vegetarian, Vegan, or into gluten-free options, there is a perfect restaurant on our list for you. Learn more below!
What are the Best Restaurants in Chichester?
#1. Bill's Chichester Restaurant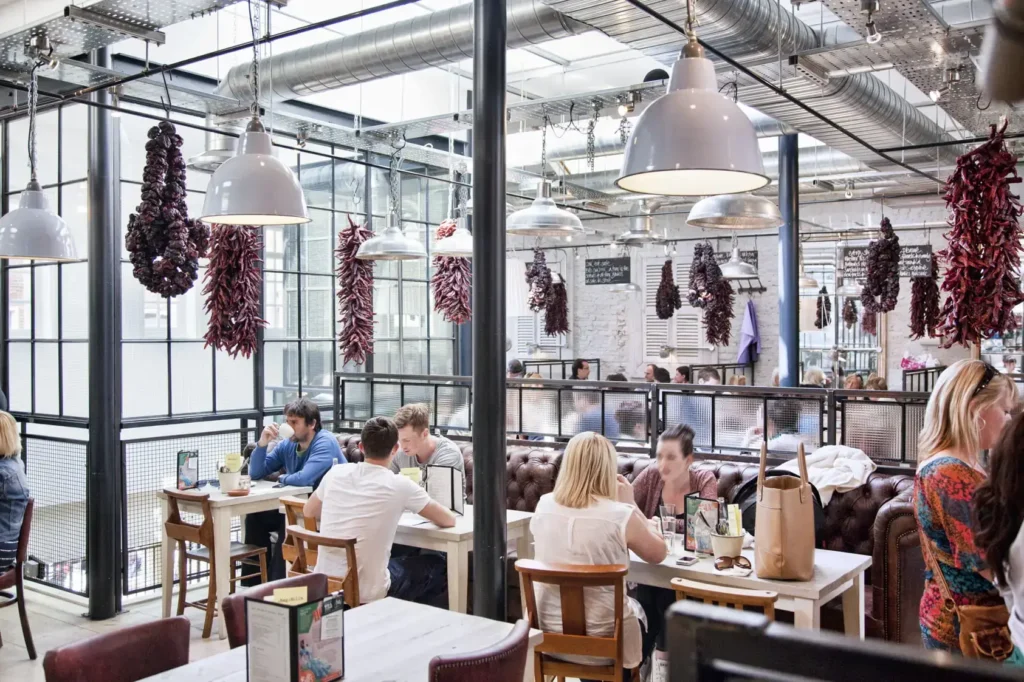 Bill's Chichester restaurant sits beautifully at the Centre of a historic cathedral. The restaurant features a bright, airy, classy dining space where they serve breakfast, lunch, dinner, and everything.
They offer a fine menu focused on contemporary European cuisines, serving small plates, healthy options, and quick bites. They are known to help only fresh foods prepared with quality ingredients. Their foods always come out delicious.
Everything is superb, from their breakfast treats on meat plates to their vegetarian dishes. Their drink list is quite creative and accommodating.
They serve cocktails, beers, coffee, spirits, and wines, in their varieties. Other offerings include organic dishes, late-night food, and a kid's menu.
They treat guests primarily, as they offer customer-based services. So take a seat at Bill's Chichester, rest your mind, and enjoy a hearty meal.
Address: 3, Buttermarket, North St, Chichester PO19 1LQ, United Kingdom
#2. Cote Chichester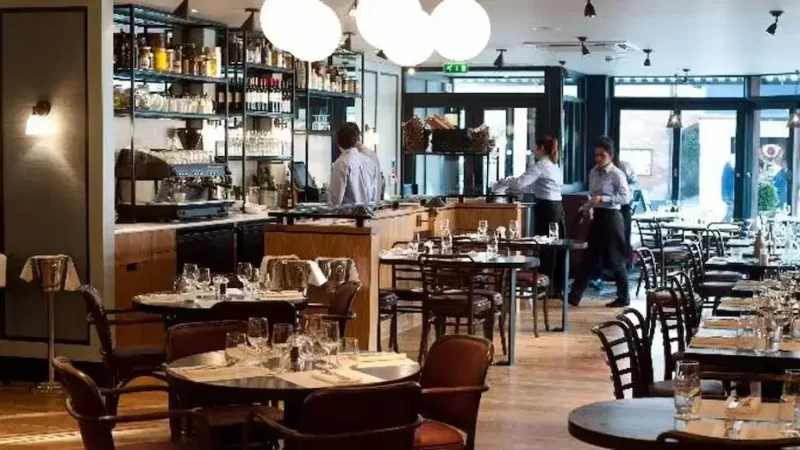 Next on our list of the best restaurants in Chichester is Cote Chichester. I'd recommend this restaurant for its delicious French plates.
The restaurant has a classically designed dine-in space where guests enjoy freshly cooked dishes. They offer a menu inspired by the Brasseries of Paris, as they serve authentic French dishes. They offer all dining options, from breakfast, brunch, lunch, and dessert to dinner.
Their food is prepared from the highest quality sourced ingredients, and they all come out flavorful and packed with flavour. You'd enjoy dishes such as French onion soup, classic crème Brulee, calamari, cassoulet, smoked salmon, and lots more.
You'd also enjoy free water refills, many healthy options, and quality service. Their drinks include drinkable desserts, coffee, tea, juice, beer, cocktail, spirits, and wine.
Address: 63 South St, Chichester PO19 1EE, United Kingdom
#3. ASK Italian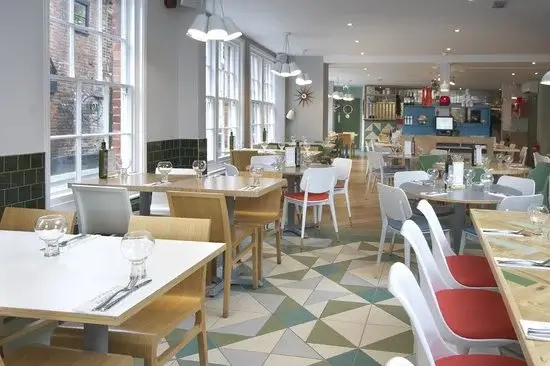 For your authentic Italian cuisines, do not hesitate to visit AS Italian. This restaurant is among the top Italian restaurants in Chichester. People love their simple but elegant decor, stone-baked pizzas, classic pasta dishes, and Italian main courses.
Subscribe to our travel newsletter to stay updated.
This modern restaurant also boasts excellent cocktails, beers, and the finest wine collection. They also offer unique dishes like vegetarian plates, kid's plates, vegan options, and healthy options. They are available for only lunch and dinner while providing dine-in, takeaway, and delivery services.
The place is romantic and has a cosy atmosphere, which makes it perfect for date nights and special dinners. Their staffs are so polite and accommodating. You can trust their recommendation if you are still deciding what to eat. You'd enjoy their service; it's pretty efficient and flexible.
I particularly like that they can happily manipulate their menu to suit customers' tastes and dietary needs. So why not satisfy your cravings at ASK Italian? You'd surely visit again and again.
Address: 38 East St, Chichester PO19 1HX, United Kingdom
#4. Brasserie Blanc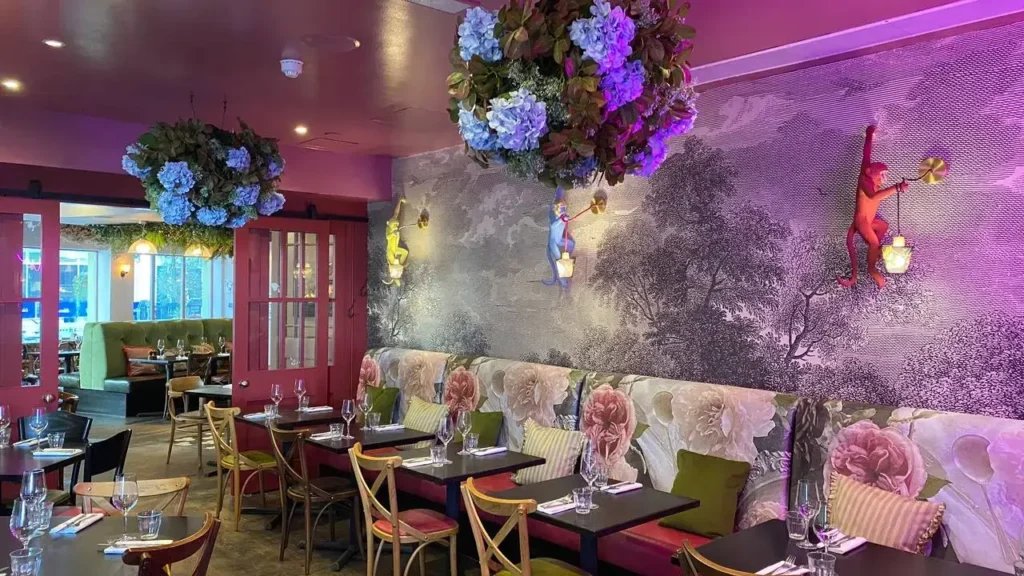 If you are craving French plates, you should visit Brasserie Blanc. This restaurant is on the top list of French restaurants in Chichester. They are quite famous for offering classic French food and great new dishes inspired by Raymond's Blanc travels. 
They have something for everyone for lunch and dinner. Brasserie Blanc got you covered if you are going for regular bites, classic plates, or want something more adventurous.
They offer a warm and lovely dining space where you can dine comfortably with a loved one, friends, or family. You'd enjoy their incredible steaks, burgers, fishcakes, and fabulous desserts. You'd find yourself mesmerized by the taste of their food.
They also have a bar serving cocktails and wine. While waiting for your dinner, you can have a cup of refreshing wine, craft beer, or cocktail. There is always room for everyone and all occasions. So, whether you come for a leisurely lunch or a special dinner night, you'll have a good time.
Address: Richmond House, The Square, Chichester PO19 7SJ, United Kingdom
#5. Giggling Squid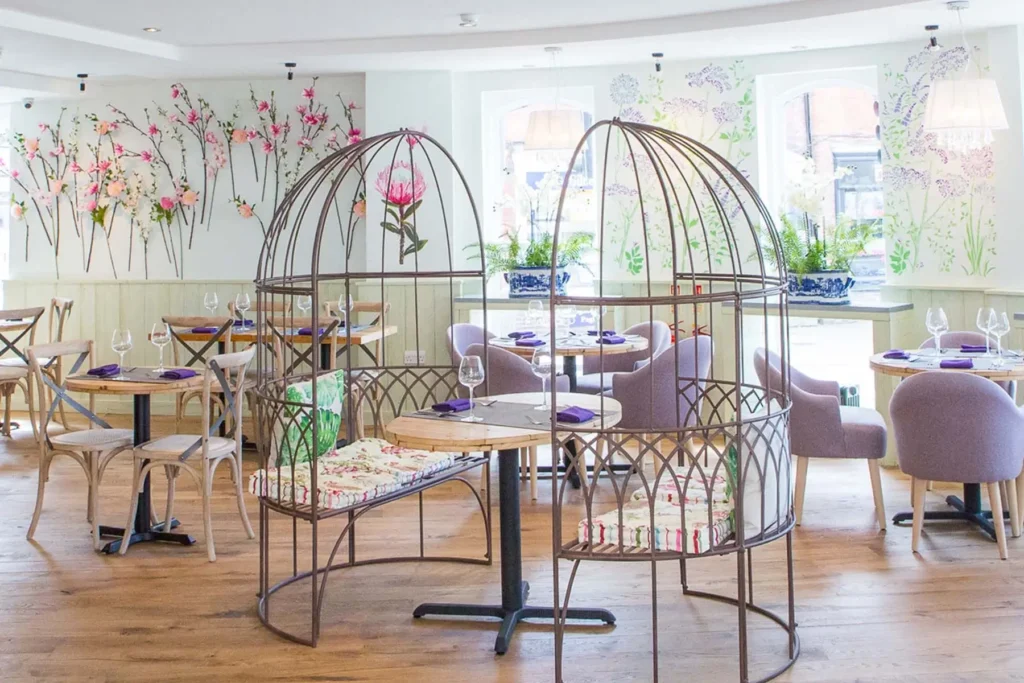 Giggling Squid is a lovely, classy Thai restaurant with expansive lunch and dinner options. They specialize in offering fresh food prepared with exotic ingredients and quality produce. You'd be first impressed by the beautiful interior décor and warm atmosphere.
Their menu is a complete package full of flavour and unique recipes. If you want to go for traditional Thai plates, you'd be offered a variety of Thai classics. If you wish for fusion meals, it's also available. You need to come with an empty stomach and go home satisfied.
You need to know their cocktails taste great, and their beer and wine collection are impressive. Their dishes are moderately priced. Customer service is friendly, and the staff are professional and have a great understanding of the menu.
If you plan a hangout with friends or want to go on a self-treat, visit Giggling Squid. With Giggling Squid, it's easy to find a dish that suits your pallet. You'd love it!
Address: Unicorn House, 8 E Gate Square, Chichester PO19 1JN, United Kingdom
You may also like to check out the best places to eat in Preston, Derby, Shrewsbury, and San Marcos (Texas).
#6. Reina Kitchen Meze and Bar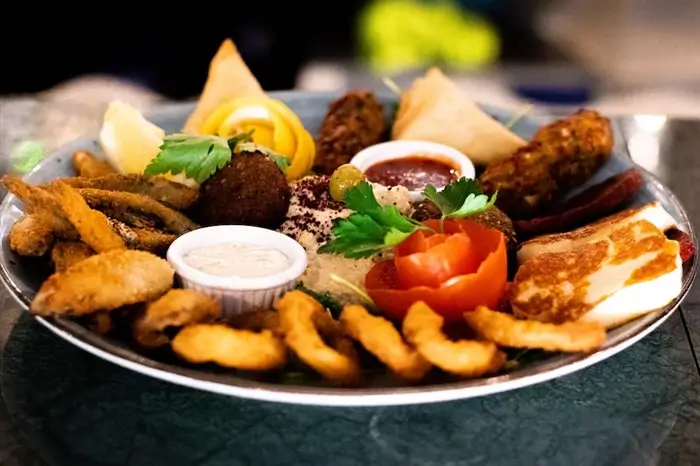 Reina Kitchen Meze is a classic, upscale restaurant ideal for exceptional and casual dining. Reina Kitchen is one of the best Turkish restaurants in Chichester. It is a popular casual spot amongst groups, especially families. Dining options include lunch and dessert, with dine-in and takeaway options.
They specialize in offering small plates, vegetarian plates, soups, salads, desserts, kebab selections, and many Turkish dinner entrees. The restaurant features a well-lit dining space with a sophisticated interior and friendly atmosphere.
They are famous for their delicious Adana Kebab and Shish lamb dishes. They are also great with Greek salad, Houmous, bulgur, calamari, grilled plates, chicken entrees, beef entrees, and many other dishes. Other offerings include cocktails, beer, coffee, wine, spirits, halal food, late-night food, and many healthy options.
Their food is quite affordable, and their service is reliable whether craving Turkish food or not, Reina Kitchen is a must-visit.
Address: 11/12 Market Rd, Chichester PO19 1JW, United Kingdom
#7. Wagamama Chichester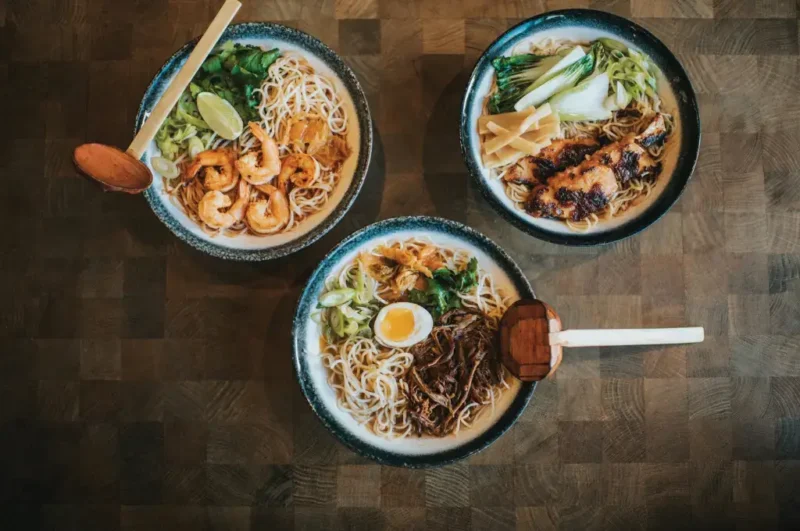 Wagamama Chichester is a Japanese-style chain restaurant with Asian influences. People like to eat at this restaurant because of its long communal tables and beautiful, old dining room. It has the best menu options.
Locals and visitors love them for their fantastic selection of Asian dishes. They offer a relaxing lunch and dinner, including dine-in, takeaway, and delivery options.
Their menu generally revolves around quick bites, organic plates, and many healthy options. They also offer a Braille menu, vegan dishes, vegetarian options, late-night food, and a kid's menu. 
They serve Ramen, seafood, rice, salads, Ramen, steak, and veggies. Some popular dishes include Edamame, pork belly ramen, duck donburi, prawns, raisukaree, and steak Teriyaki. Alcohol is available, including wine, cocktails, beer, and spirits.
The restaurant accommodates all kinds of eaters, offering a comprehensive menu. Wagamama is family-friendly and great for group dining; it is an LGBTQ+ and transgender-safe space.
Address: 26 South St, Chichester PO19 1EL, United Kingdom
#8. Santorini Chichester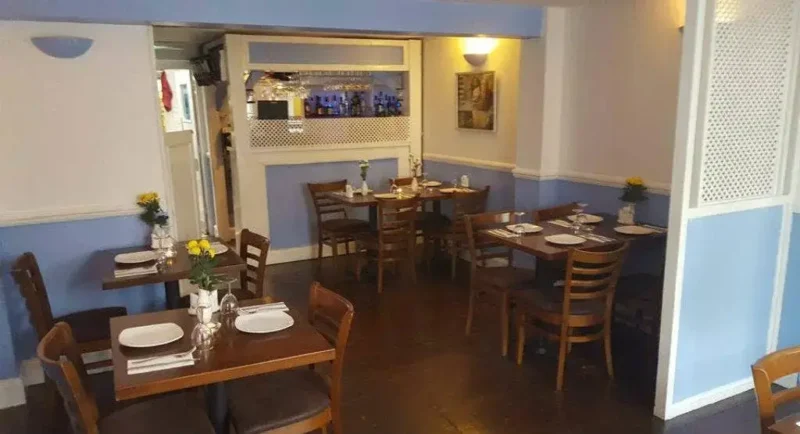 If you are looking forward to a unique dining experience, consider dining at Santorini Chichester. This is a Greek eatery offering an Aegean-style dining experience. The place offers a casual, traditional setting with a cheerful atmosphere. Only dine-in is available, as they cater for lunch and dinner.
They offer traditional and authentic Aegean flavours. As a family-run restaurant, their foods are cooked home-style and offer generous portions.
You'd find dishes like prawn, calamari fritti, lamb shank, meatballs, spicy sausage, and lots more on their menu; it's also an excellent place for vegetarians, as they serve a lot of delicious vegetarian options. Other accessible provision includes free water refills, coffee, a kid's menu, beer, wine, and spirits.
Address: 14 Southgate, Chichester PO19 1ES, United Kingdom
#9. Wildwood Restaurant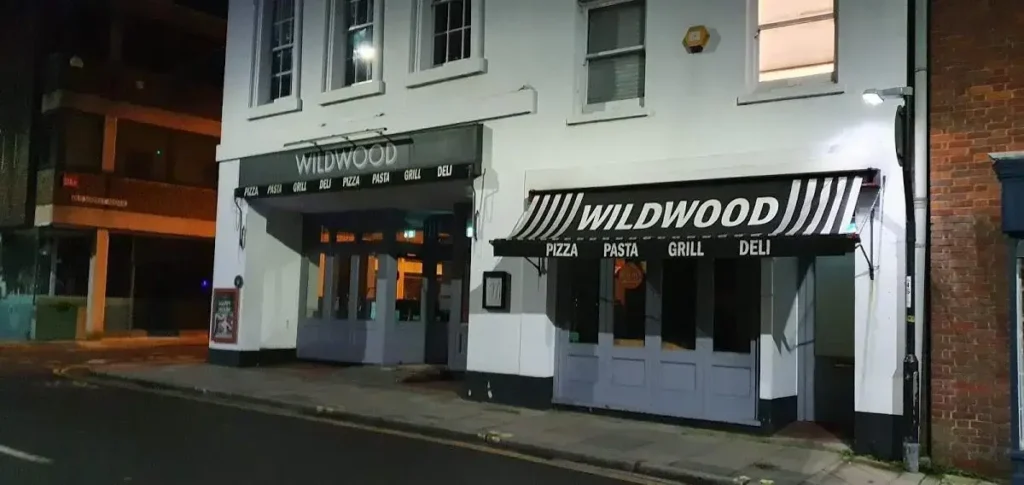 Wildwood is a stylish modern restaurant offering European and international favourites, including a kid's menu. The restaurant features a casual dining space that is great for all kinds of occasions. They are best at offering Vegetarian and healthy options.
They also serve yummy delicacies like calamari, sirloin steak, traditional folded pizza, prawns, chicken pasta, risotto, and lots more. Cocktails, beer, wine, and spirits are available at the bar, and non-alcoholic beverages such as coffee and tea are also available.
Wildwood offers such a thorough and excellent service. Their staffs are dependable, even for food recommendations. The atmosphere is pleasant, and the dining space accommodates group dining. You can always come by with family and friends to enjoy fantastic food.
Address: 30 Southgate, Chichester PO19 1DP, United Kingdom
#10. Viento De Levante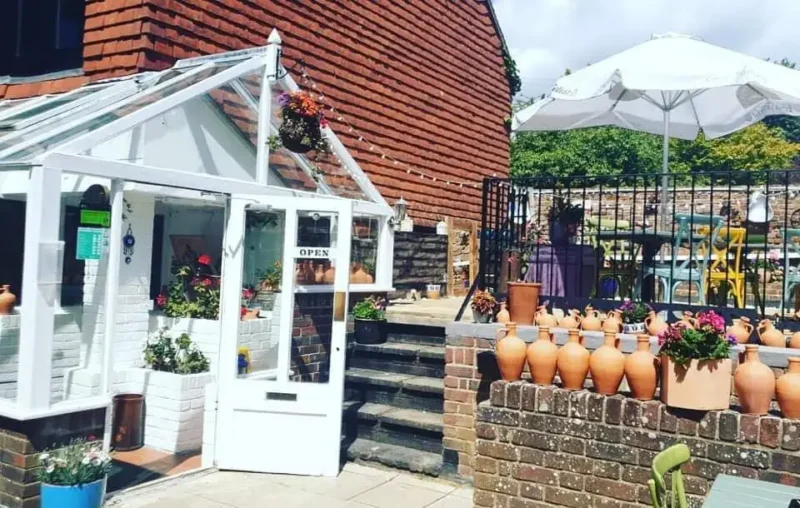 Viento De Levante is an upmarket restaurant in Chichester, offering elegant indoor and outdoor seating. They have an upscale menu with halal food, small plates, vegetarian options, healthy options, and drinks for their guests.
The place has a lovely and relaxed atmosphere, with pleasant people. They provide tasty lunch and brunch treats as well as delicious dinner entrées.
You'd be impressed by their food selection and how delicious they are. Look out for the Tapas here, and it is delicious.
Other dishes include patatas bravas, deep-fried sardines, grilled sardines, lamb kofta, and frittata. There's a bar on site, serving cocktails, beer, spirits, and wine.
Address: Victoria Court, 24 St Pancras, Chichester PO19 7LT, United Kingdom
You don't want to miss out the best restaurants in Addison (Texas), Fremont (California), Columbus (Mississippi), and Greenville (Texas).
#11. Zizzi Restaurant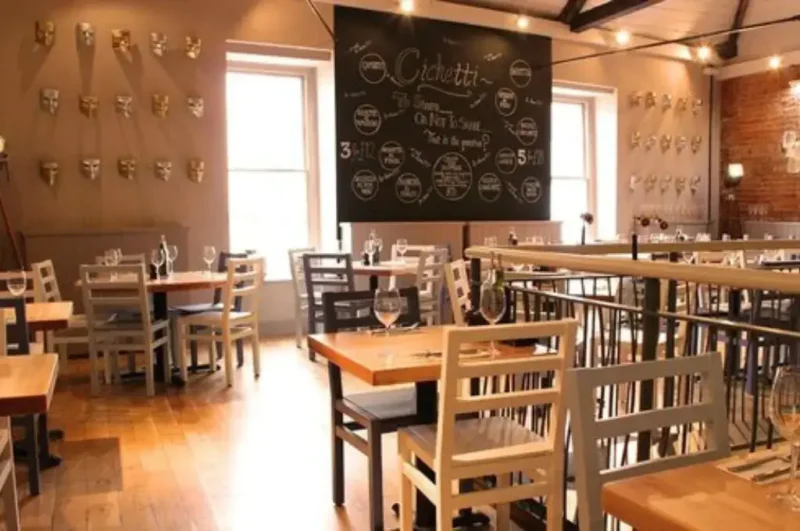 Zizzi restaurant is an upscale Italian restaurant with a perfect dining space. Their indoor décor is simple yet astonishing. The place emits a warm and cosy vibe. Everything about Zizzi is impressive, especially its food and service.
Their service is incredibly excellent, and their menu is creative. Their menu comprises tasty Italian dishes, from pizza, pasta, and risotto to salads and fabulous desserts.
They add a twist to their menu, like classic carbonara with a chorizo crumb or traditional garlic bread with mozzarella. They are good at creating innovative dishes and are great with ingredients.
You'd enjoy dishes like meatballs, pasta, carbonara, king prawn linguine, Picante pizza and lots more. There's a bar on-site so that you can enjoy a refreshing cocktail, craft beer, or an exotic wine.
Address: 43 South St, Chichester PO19 1DR, United Kingdom
#12. Phoenix Dining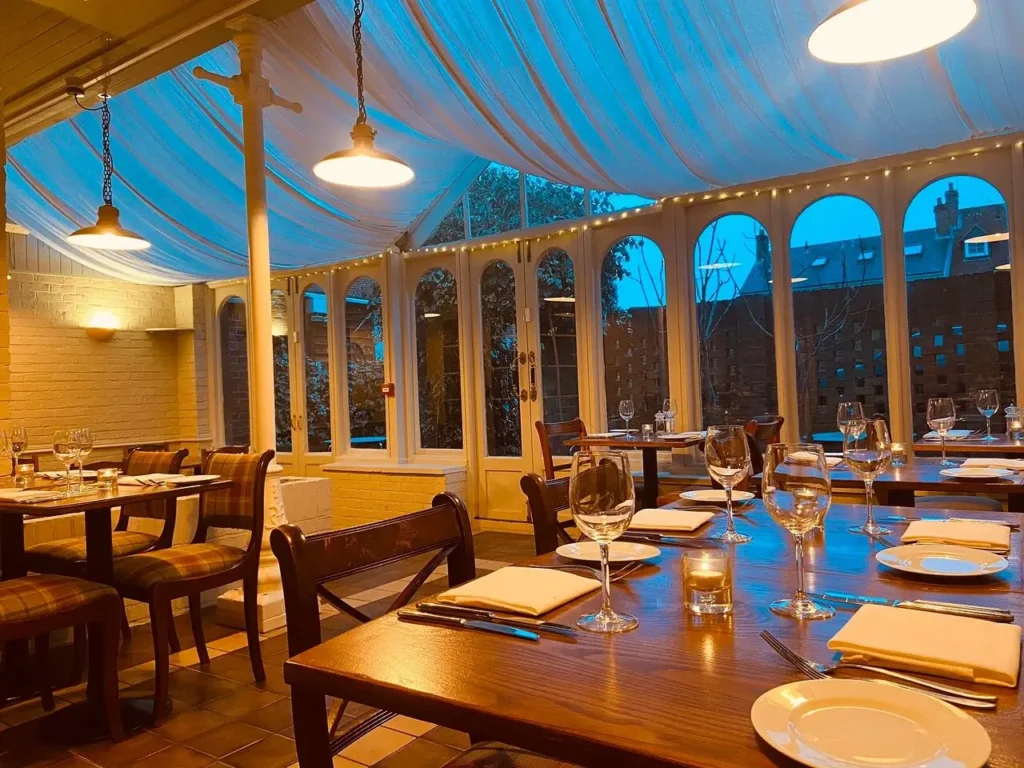 If you are looking for an excellent Chinese restaurant in Chichester, Phoenix Dinning is a great option. Phoenix Dining is a lovely restaurant with a view of nature that serves Chinese and Nepalese food.
This restaurant offers a unique version of ancient Eastern gastronomy, refined to suit Western flavours and tastes. They generally provide healthy plates and options such as vegetarian, vegan, and small plates. Their menu covers soups, desserts, and mains such as chicken curry, pork jelly belly, vegetable curry, and Tempura.
The menu is simple yet expansive. They provide free water refills and drinks such as cocktails, coffee, wine, and beer. Reservations are accepted, and provisions for group dining are available.
Service is fast, and the staffs are diligent. You experience exceptional dining at Phoenix dining, so do well to visit when you are craving some Chinese dish.
Address: 4 Guildhall St, Chichester PO19 1NJ, United Kingdom
#13. The Ivy Chichester Brasserie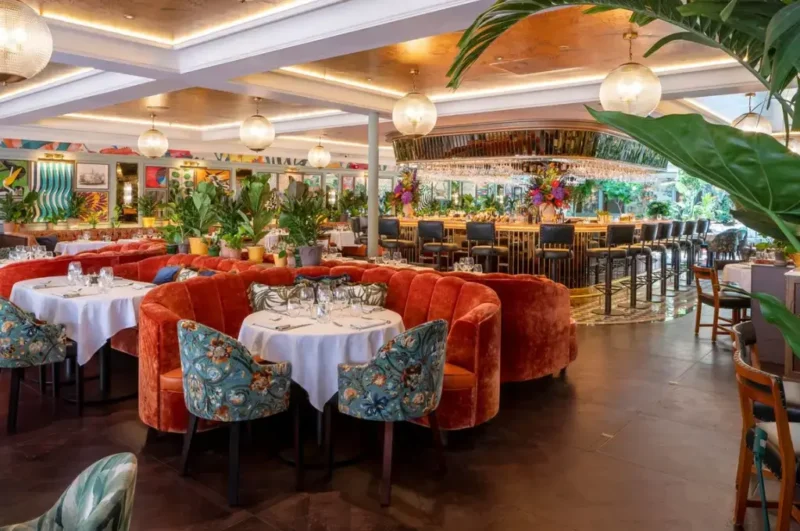 For a more polished British dining experience, you should visit The Ivy Brasserie. This restaurant offers relaxed all-day British dining, serving British and international classics.
The Ivy is open seven days a week, offering brunch, lunch, and dinner. The restaurant features elegant indoor seating with a central bar, dining counter, private dining room, and terrace overlooking the bustling market town.
Their menu includes pastries, toasts, juices, light options, healthy plates, breakfast treats, and many entrees. Other offerings are cocktails, spirits, wine, beer, and coffee.
Address: 89-91 East St, Chichester PO19 1HA, United Kingdom
#14. Crate and Apple Pub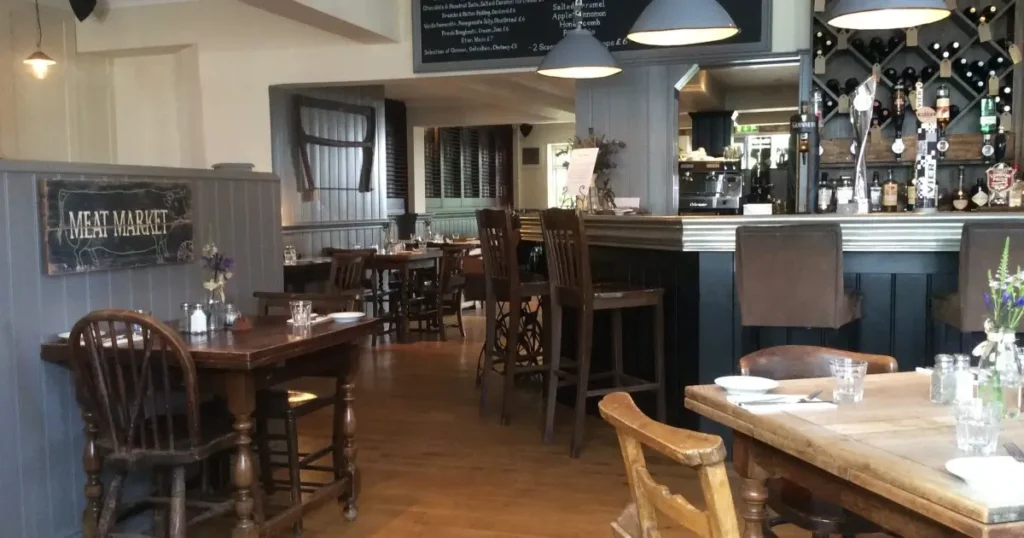 The Crate and Apple Pub is a casual, family-friendly restaurant with a menu focused on British food, quiz nights, and a cute garden. This restaurant is quite homely, and they serve home-cooked meals.
The place is elegant with a casual setting. Service is fast and reliable, and their dishes are locally sourced. They are known to serve seasonal fares, which allow visitors to experience different flavours.
Visitors can visit for lunch and dinner. They use the dine-in or outdoor seating or go for the takeaway option. Facilities for group dining are available, and the kid's menu. Beer, cocktails, spirits, and food at the bar are also available.
Address: 14 Westgate, Chichester PO19 3EU, United Kingdom
#15. Muchos Nachos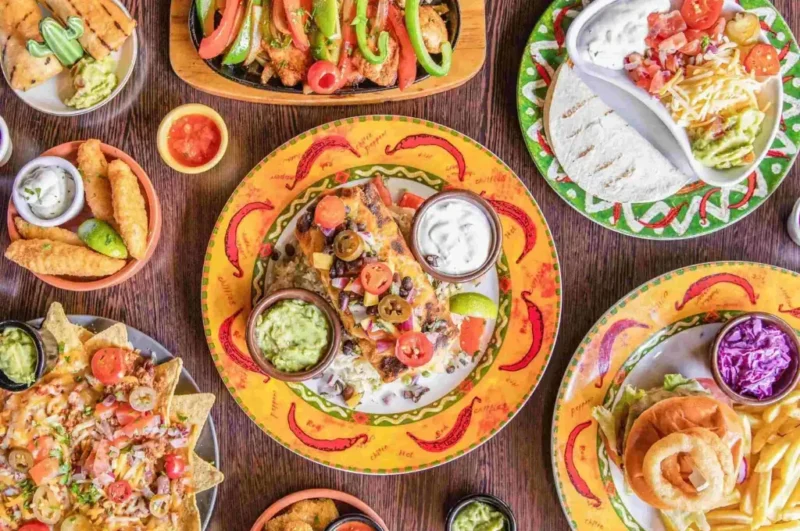 Muchos Nachos is a unique Mexican restaurant offering small plates, healthy options, and vegetarian plates in a cosy dining room. 
The restaurant has a Mexican-themed décor, which makes it a little Mexico away from home. The restaurant offers dine-in, outdoor seating, takeaway, and delivery services for lunch and dinner.
Their food selection covers typical Mexican food, prepared the traditional way. Some of their specialities include beef burritos, enchiladas, chicken salad, Texas spicy beef Nachos, and chicken Tinga. There are so many other delicious dishes you should try.
There is also a bar on site offering craft cocktails and exotic wine. If you are a fan of Mexican cuisine, you'd love Muchos Nachos.
Address: Crown Inn, 140 Whyke Rd, Chichester PO19 8HT, United Kingdom
Enjoy Your Meal at Chichester Restaurants
We've covered a good number of restaurants in Chichester. These enlisted restaurants are about the food, service, and environment.
We are sure you'd enjoy your day at Tenby. Just make sure to pick a suitable restaurant from our list. If you have questions about the best place to eat in Chichester, kindly comment.
Disclaimer: Vasttourist always strives for content accuracy. Since the time of publishing, travel-related information regarding pricing, schedules, and hours may have changed. Please see individual websites embedded in this post for the most current trip-planning information.

Unless otherwise stated, Vasttourist does not claim ownership of any images used on our blog site. The respectful owners of all visual content have copyright protection. We try to include links to the sources. If any images are your property and you do not want them to appear on our blog, don't hesitate to contact us; we will take them down immediately. We support properly crediting the original writer, artist, or photographer.