10 Best Restaurants in Abuja Nigeria
Are you looking for the best restaurants in Abuja? There's no doubt that Abuja is home to some of the best restaurants around. From pizza to pasta, steak to seafood, and everything in between, you can find just about any eatery here.
If you live in or around Abuja and are looking for a new place to get takeout from, read on for details on the best restaurants in this area. In most areas of Abuja, you can't throw a stone without hitting another amazing restaurant. But which are the best? That's where you come in!
This article will look at the Abuja area and its restaurant scene. If you live in Abuja or are just visiting for the day, keep reading to see what eateries other locals think are the best places to grab a meal. Whether you're craving local food, cheap fast food, or something else, we have you covered with this list of the top restaurants in Abuja.
The 10 Best Restaurants in Abuja, Nigeria
#1. Blucabana Restaurant & Cafe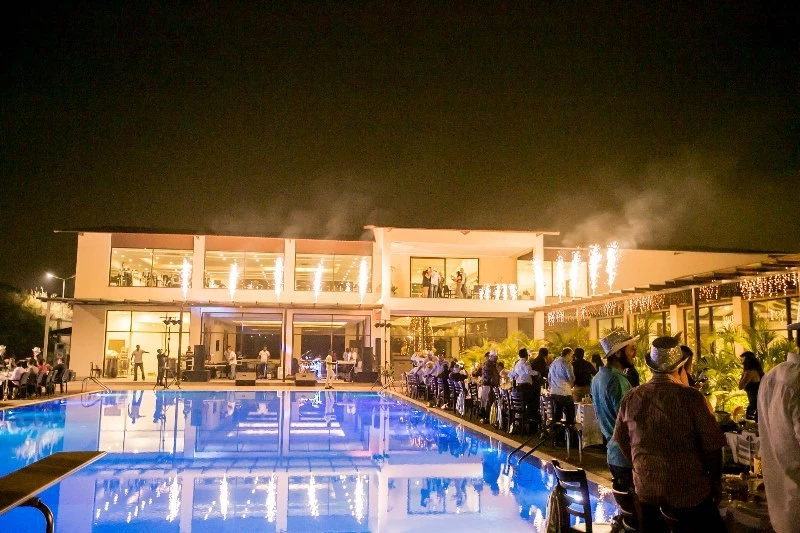 Blucabana is seen as one of the best restaurants in Abuja. It is situated within a high-end complex that includes a beauty parlor, a swimming pool, and a gym. BluCabana offers both indoor and outdoor seating along the edges of the pool's waters.
The food menu includes international appetizers and mains with a strong Lebanese influence; the menu spans different world cuisines to include pasta, salads, sandwiches, pizzas, and succulent dishes from the barbecue, which include fish suya, a Nigerian favorite, consisting of grilled skewered meat coated with spices.
They serve vegetarian dishes along with other types of dishes. They serve Mediterranean dishes, pizza, and grill. They are located in Mabushi District, across from Setraco Building, Abuja 900108, Nigeria. The restaurant is amazing, and their dishes are highly delicacy.
Address: 1322 Shehu Yar'adua Way, Mabushi 900108, Abuja
#2. Wakkis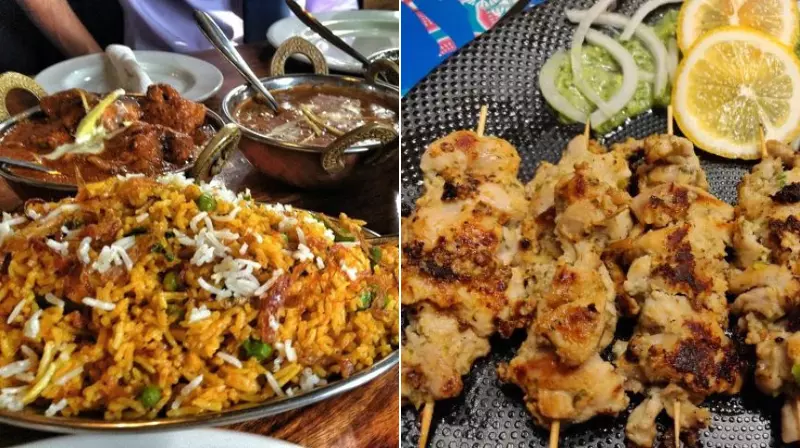 Wakkis is of the best Indian – Nigerian restaurants in Abuja. They serve halal, Asian foods, and Indian foods. It is the perfect spot for relaxation, and everyone is welcome here. They are located at Plot 171 Aminu Kano Crescent, Abuja, Nigeria.
When you dine at Wakkis, you can watch your food prepared by a busy team at work in the open kitchen. Housed in a hut-like niche made of bricks, wooden poles, and straw, the kitchen's core lies in its open charcoal pit, on which many dishes are prepared.
Here it focuses on bringing the flavors of Indian cuisine to the Nigerian capital. Spanning different cuisines from the Indian subcontinent, the menu is particularly strong on classics such as murgh malai tandoori chicken.
They serve the best Indian dishes in Abuja. They serve nan and curry too. Their dishes are affordable, and their staff members will always meet you with a cheerful smile. Their services are also prompt.
Address: 171 Aminu Kano Cres, Wuse 2 900288, Abuja
#3. Bukka at the Hilton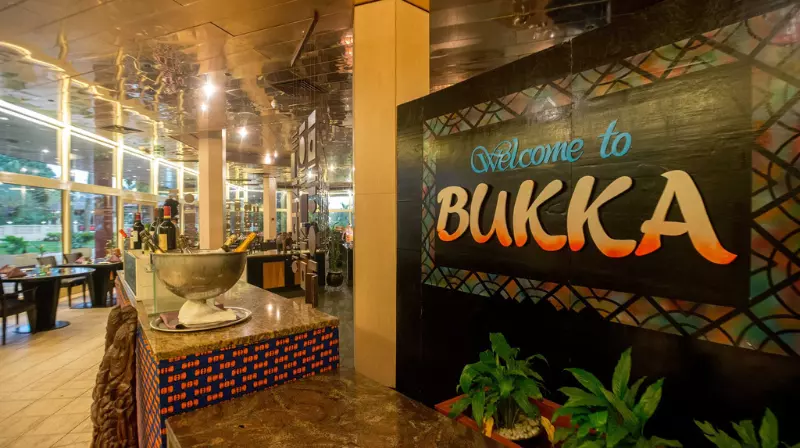 Housed within the Transcorp Hilton Hotel in central Abuja, Bukka's airy dining hall is full of natural light through the large windows, light flooring, and dark wooden furnishings, making it one of the best romantic restaurants in Abuja.
All of which give it a refinement in which to enjoy the flavors of the traditional cuisine of Nigeria. The menu offers local dishes based on the classic ingredients typical of Nigerian cooking, such as oha soup, based on the vegetable from which it takes its name, yam porridge, plantains, and goat meat.
At the same time, at the buffet, guests can also choose from a wide choice of continental favorites.
You might want to check out 17 Easy Ways To Plan A Successful Quick Trip
#4. Salamander Café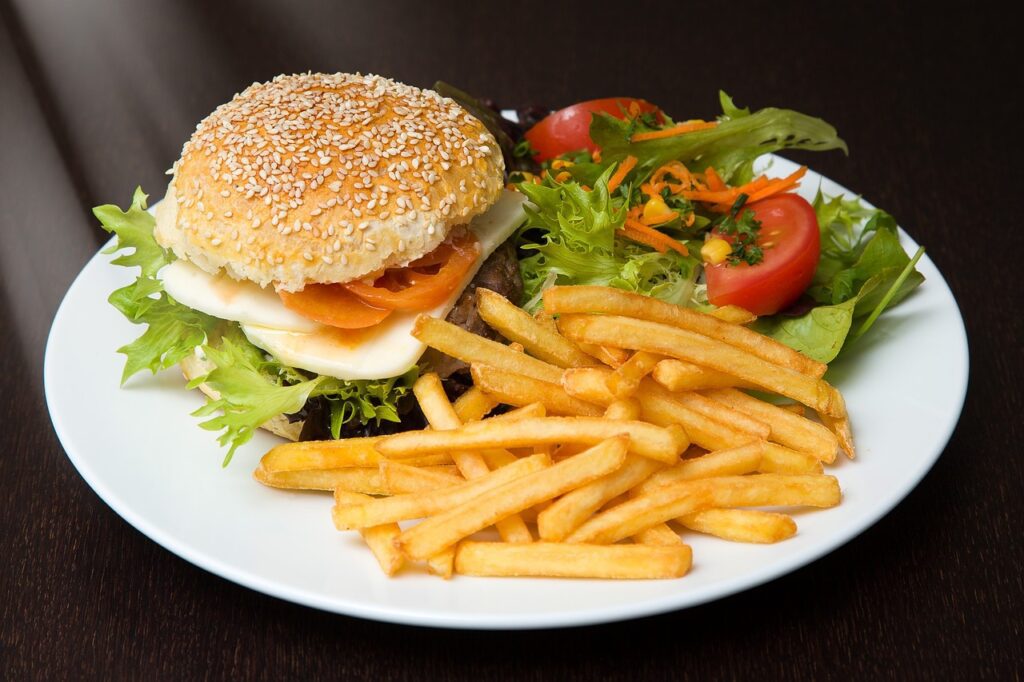 Salamander Café is a favorite spot for the expatriate community in Abuja, but its cool vibe attracts native crowds as well.
Located in the district of Wuse II, both the café's shady outside terrace and indoor space provide a homely feel, whether you find yourself at a table or nestled in one of the soft-cushioned sofas.
Featuring its own little bookshop, guests can browse through bookshelves and attend one of the regular poetry readings. The menu offers breakfast, lunch, and dinner options, including various international and local dishes.
Address: 5 Bujumbura St, Wuse 904101, Abuja
#5. Nkoyo Restaurant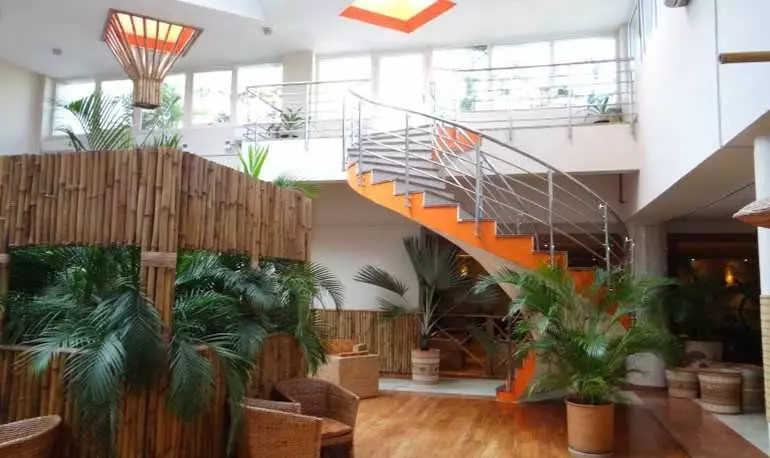 Nkoyo restaurant majors in African dishes. The environment is welcoming, and the staff members are always cheerful. They put a special touch on the meals they serve you, making them one of the best you can ever come by.
They are located at 1 Bathurst Sreet, K-City Plaza, Wuse 2, Abuja 0000, Nigeria. Their telephone number is +2347059530000.
They serve potato chips, cakes, grilled fish, dosa, jollof rice, and lots more. You will always want to come back for more. The meals are highly affordable, and they taste like home-cooked.
Address: Ceddi Plaza, 264 Tafawa Balewa Rd, Central Area 900211, Abuja
#6. Masala Wahala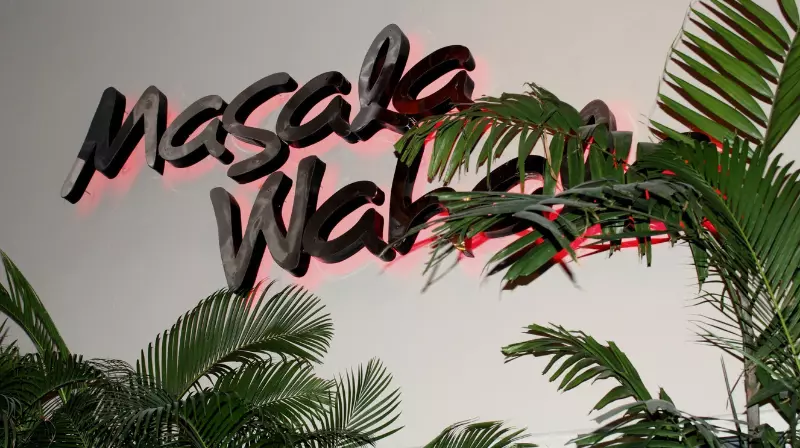 This is the perfect restaurant to visit for your Indian dishes. They equally serve various African dishes for anyone desiring such. Are you a vegetarian, and do you prefer vegetarian food? You will find this restaurant to be vegetarian-friendly.
They are located at Ceddi Plaza, Abuja 905102, Nigeria. They have various delicacies on their menu, like lamb, dosas, and masala. They have some of the best-tasting South Indian foods around.
Their Indian dishes are authentic. The foods are fresh and highly delicious. The environment is inviting, and it has really lovely décor. The location is also convenient. The food is tasty, and they do not delay service delivery.
Address: First Floor, Ceddi Plaza, 905102, Abuja
#7. Jevinik Restaurant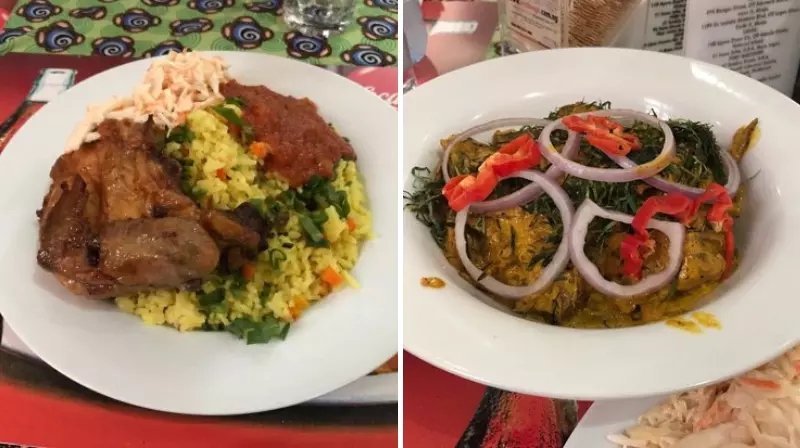 This is yet another top-class restaurant in Abuja. They serve African dishes and other great-tasting dishes, including European dishes. They are located at 494 Bangui Street, Off Adetokunbo Ademola Crescent, Wuse II, Abuja, Nigeria.
You will find great-tasting Nigerian foods here. They serve plantain, goat meat, breadfruit, and highly delicious soup.
They have various dishes, and you can choose any that suits your taste. A single trial is sure to convince you of their expertise. If you are looking for the perfect place to hang out with friends and family in Abuja, this is the perfect restaurant to visit.
Address: 494 Bangui St, Wuse 2 904101, Abuja
#8. Yahuza Suya Spot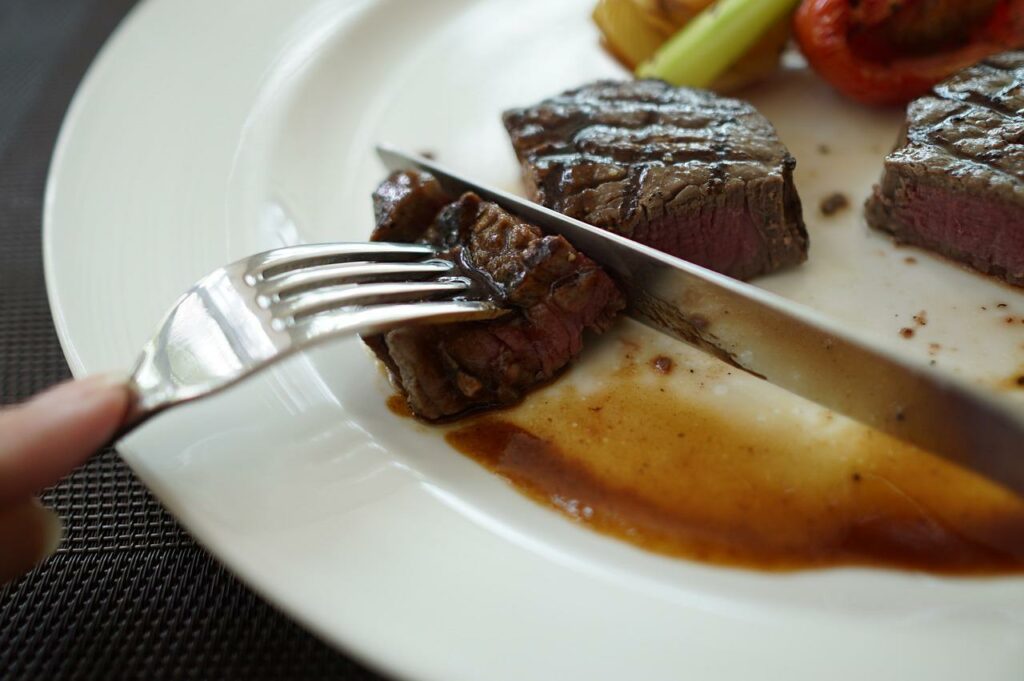 They serve some of the best halal dishes around. You are sure going to love their African dishes too. They are located at 48 Ademola Adetokunbo Crescent, Amfac, Wuse II, Abuja, Nigeria. They are also considered one of the best restaurants in Wuse 2, Abuja.
They serve great-tasting liver, gizzards, beef kidney, and other great dishes. You will love the taste of their suya. Their suya is spicy, soft, and tasty. Their barbecue is also among the best. Are you looking for a cool place to hang out at night, either alone or with friends? This is the best place to visit.
#9. Johnny Rockets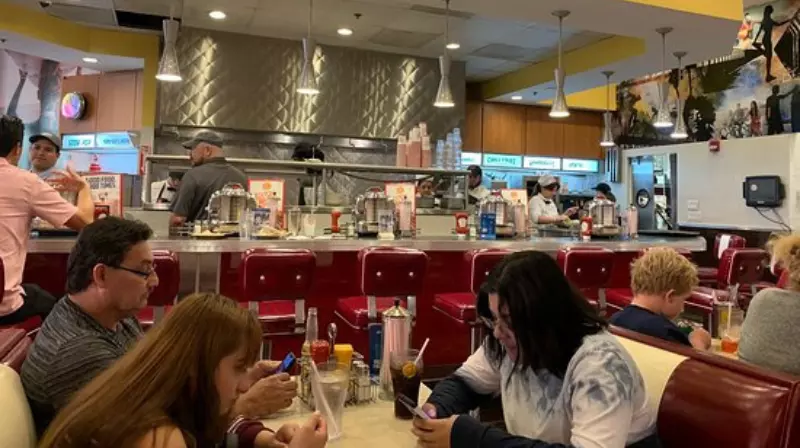 They serve some of the best American dishes in this restaurant. They have a well-stocked bar and serve some of the best fast foods. They are at 215 Konoko Crescent, off Adetokunbo Ademola Street, Wuse II, Abuja, Nigeria.
They serve hamburgers, burgers & shakes, and fries. They have sports bars too. You will find their burgers to be the best in Abuja.
You might want to check out Top 10 Local Airlines in Nigeria
#10. 355 Steakhouse and Lounge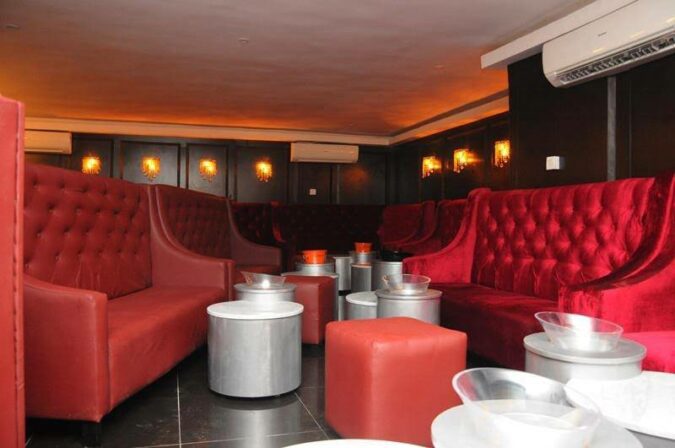 You will have access to some of the best European dishes at this restaurant. They also serve great American and Mexican dishes. They are located at 38 Osun Crescent, Off IBB Way, Abuja, 905102, Nigeria.
You will love the Mexican foods they serve here. The prawns and the mashed potatoes on their menu are also special.
They equally serve quesadillas and great-tasting steaks. The ambient environment makes it one of the best places to visit. The foods are simply lovely. The restaurant's standard is one of the many factors that set it apart from the crowd.
Enjoy your meal in Abuja
Suppose you decide to spend the rest of your holiday in Abuja. In that case, we encourage you to try out any of these restaurants and be sure to get served with the best mix of delicacies in the country, ranging from local juice to international sauce!
These special restaurants in Abuja also serve as the best place to enjoy dinner with your partner, friend, or family. They provide anything you need cutting across not only Nigerian dishes but also Indian to Italian, Mexican, and Asian.