The 10 Best Restaurants in Cherry Hill NJ – You Won't Want to Miss These!
Cherry Hill has more than 400 restaurants, so choosing just ten may seem impossible. Luckily, we've done the hard work for you with this list of the ten best restaurants in Cherry Hill, NJ!
Each restaurant on this list offers a unique dining experience and will ensure you never run out of things to do in Cherry Hill, NJ! So what are you waiting for? Get out there and enjoy some delicious food! The list includes.
Thankfully, we've researched and compiled a list of the 10 best restaurants in Cherry Hill, NJ, so all you have to do is pick one! And trust us – you won't want to miss out on these spots! You can also check out the best things to do in Cherry Hill here.
10 Best Restaurants in Cherry Hill NJ
#1. The Capital Grille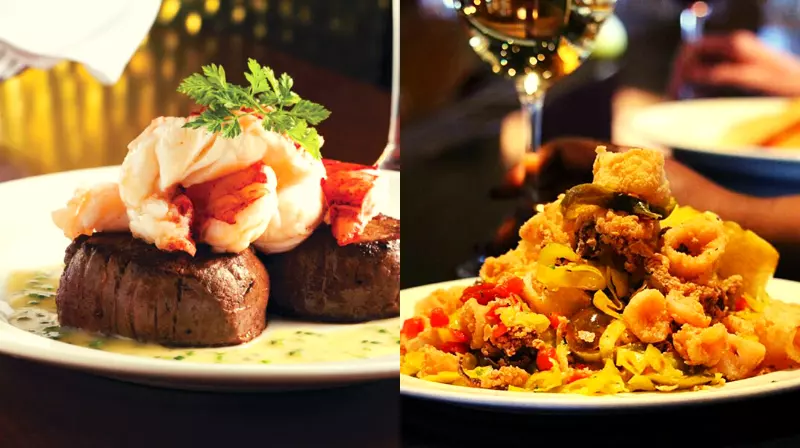 This upscale steakhouse is a big hit for special occasions or date nights and is also one of the best steak restaurants in Cherry Hill, NJ.
On Sundays, enjoy half-priced bottles of wine and free cake for dessert. Ask your server about their weekly specials and look at their lunch and dinner menus.
This is a go-to spot for parents on Sunday nights because it offers children's meals with chicken fingers and filet mignon entrees. For those looking for an affordable meal, The Capital Grille has happy hour Monday through Friday from 4:30 pm until 6:30 pm.
Address: 2000 NJ-38, Cherry Hill, NJ 08002, United States
#2. Hong Kong Fusion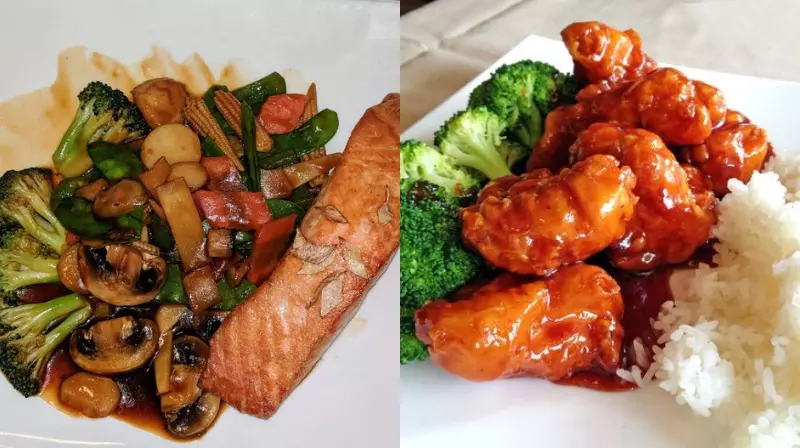 An all-time favorite of locals and visitors alike, Hong Kong Fusion is located right off Route 70. This restaurant has been open for years and is a great spot for Chinese cuisine.
They have dumplings you can order by half dozen or half-dozen platters with more than 25 different choices; it's almost impossible not to find one you love!
While they feature many classic American favorites such as fried rice, chicken wings, and more, it's well worth checking out their authentic Chinese cuisine.
The staff are extremely friendly and quick to ensure your meal is delivered exactly how you want it prepared; there's no better way to enjoy some local culture than here at Hong Kong Fusion.
Address: 1998 Marlton Pike East, Cherry Hill, NJ 08003, United States
#3. Caffe Aldo Lamberti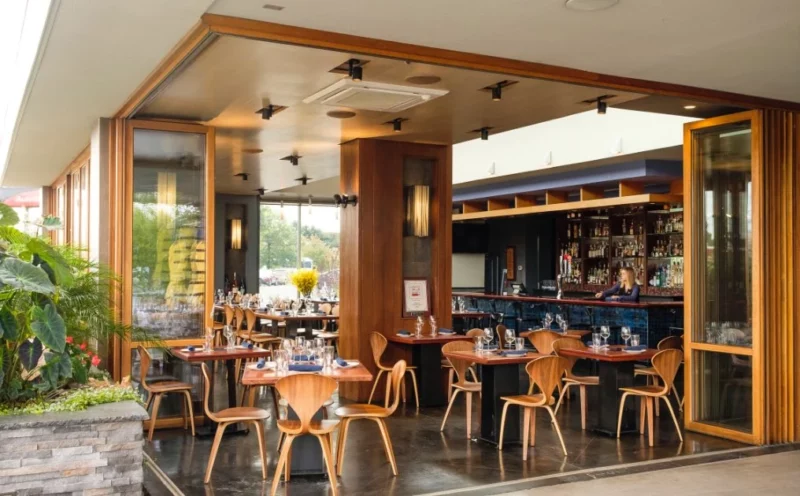 Caffe Aldo Lamberti (Cherry Hill, NJ) is a must-visit for true Italian food lovers. As one of several highly acclaimed and award-winning Italian restaurants here in Cherry Hill, NJ (such as Andiamo or Salvatore's), Caffe Aldo Lamberti combines both classically beautiful tastes with traditional dishes that are always fresh and flavorful.
The restaurant is family-owned and operated and has been recognized by prominent publications like Best Mid-Atlantic Restaurants and featured on programs such as It's Worth Watching.
This fine dining experience also makes an excellent destination for business meals. When you want to treat yourself to something special, include Caffe Aldo Lamberti in your plans.
Address: 2011 Marlton Pike W, Cherry Hill, NJ 08002, United States
You would also love the best restaurants in Bricktown OKC, Perrysburg Ohio and Newnan GA.
#4. The Farm and Fisherman Tavern & Market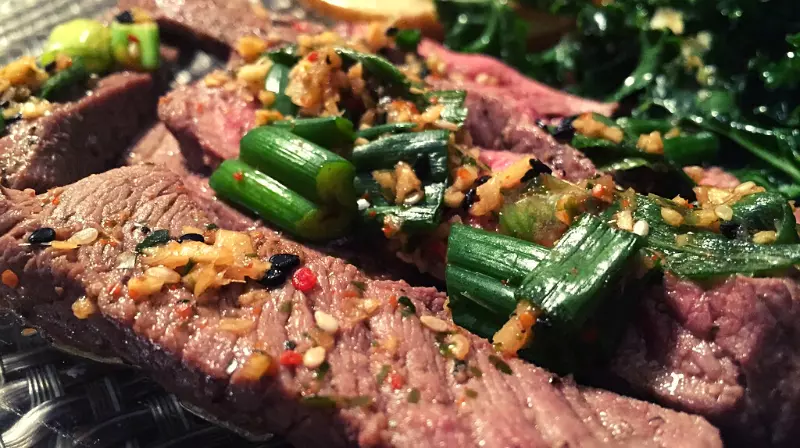 Though it's called a tavern and market, The Farm & Fisherman is much more than that. With dinner being served Tuesday through Saturday (and sometimes on Sunday), you'll find a seasonal fare full of big flavors and not just some average bar food.
No matter what night you decide to go out for dinner (brunch or lunch), you're sure to walk away satisfied. And if you come with a group, be sure to check out their private dining room; there are plenty of options from which to choose.
Address: 1442 Marlton Pike East, Cherry Hill, NJ 08034, United States
#5. Il Villaggio Restaurant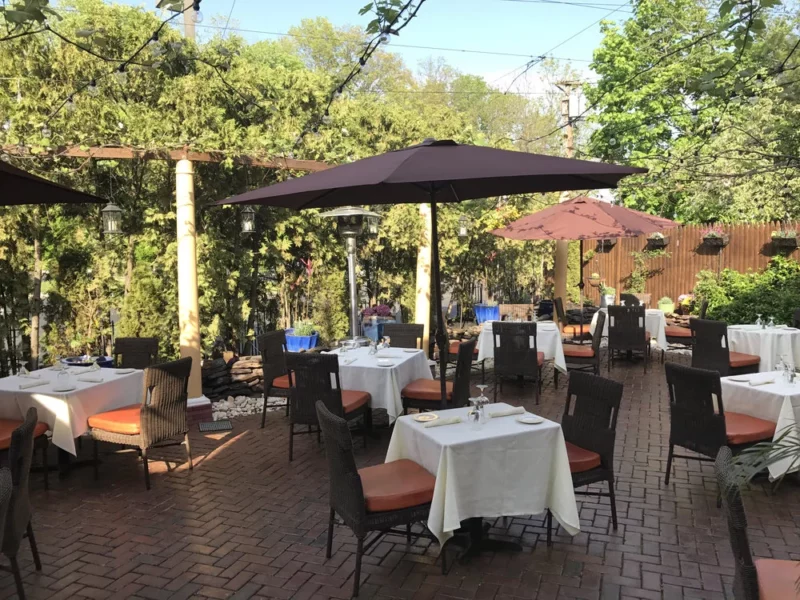 Il Villaggio is your place if you're looking for classic Italian restaurants in Cherry Hill, NJ, with a comfortable atmosphere and relaxing music.
Serving authentic Sicilian cuisine at affordable prices has helped Il Villaggio become one of Cherry Hill's most popular restaurants. Their lunch menu offers several delicious options sure to please everyone from meat lovers to vegetarians alike.
One of their signature dishes is their homemade lasagna, which comes with melted mozzarella cheese and a side salad. They also offer gluten-free options and vegetarian dishes that are sure to please any diet restrictions you may have.
To top it all off, they have an extensive wine list featuring more than 30 wines available by glass or bottle. If you're looking for a cozy environment with great service and delicious food, look no further than Il Villaggio Restaurant!
Address: 211 Haddonfield-Berlin Rd, Cherry Hill, NJ 08034, United States
#6. Maggiano's Little Italy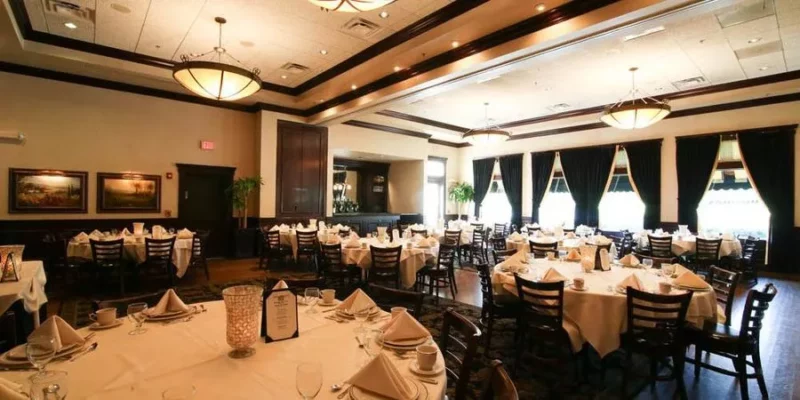 Classic Italian dishes like spaghetti and meatballs, lasagna, and cheese ravioli are what you'll find at Maggiano's Little Italy. Dishes like filet mignon carpaccio, scampi shrimp with garlic butter, and a New York strip steak with Marsala wine sauce are sure to delight.
Enjoy a traditional cannoli for dessert or opt for something a little more modern with vanilla gelato, and don't forget about their famous chocolate chip cannoli. It's no wonder that Maggiano's Little Italy has become one of South Jersey's best restaurants.
Address: 2000 NJ-38 #1180, Cherry Hill, NJ 08002, United States
Before you continue reading the best restaurants in Cherry Hill, why not check one of the best restaurants in Bettendorf IOWA, Crossville TN and Yuma AZ.
#7. Amy's Omelette House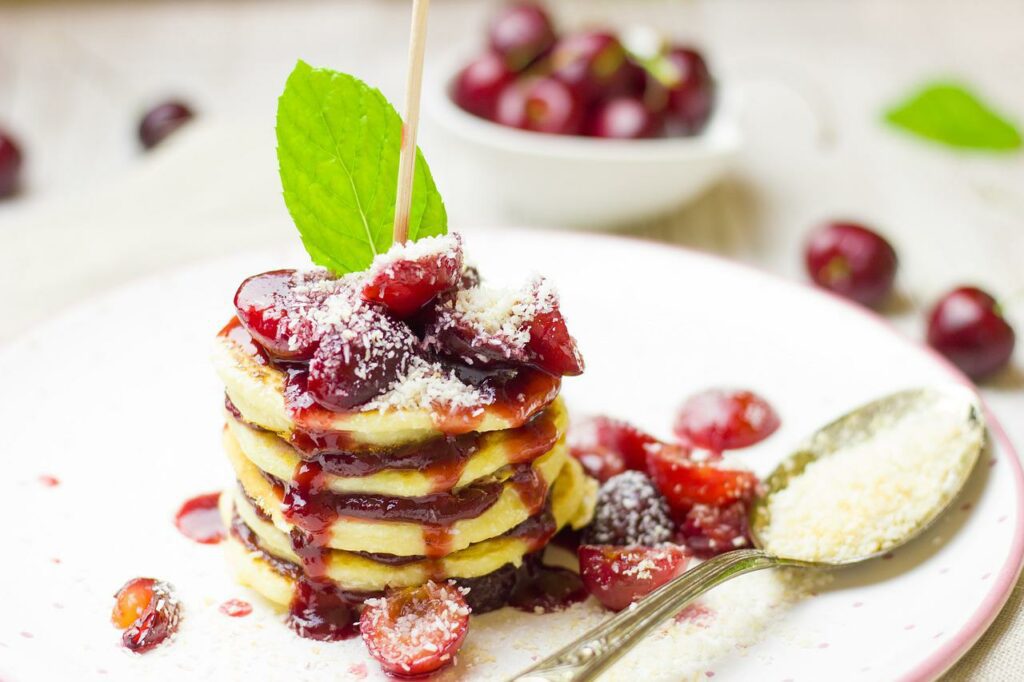 If you're looking for a great breakfast joint in Cherry Hill, NJ, with fabulous food and friendly staff, Amy's Omelette House is where you want to be.
It offers an excellent selection of omelets, breakfast platters, and a variety of mouth-watering sweets that will satisfy any sweet tooth. They also serve lunch and dinner meals from Tuesday through Saturday, starting at 11:30 am until 8 pm.
Address: 302 Cuthbert Blvd, Cherry Hill, NJ 08002, United States
#8. Ponzio's Diner-Bakery-Bar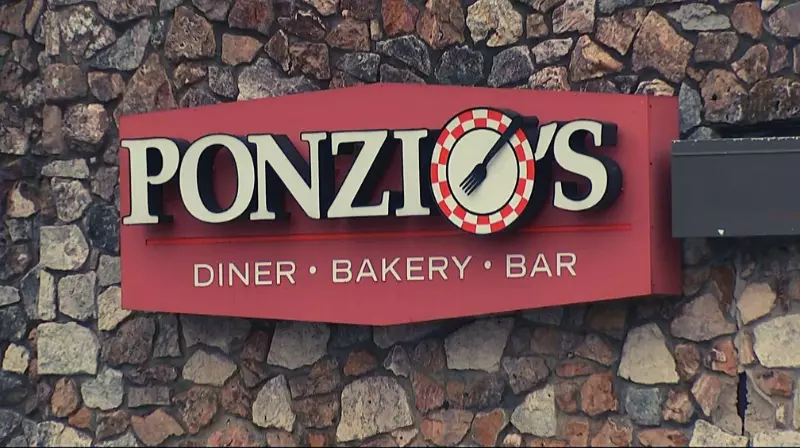 The prime spot for breakfast is Ponzio's Diner-Bakery-Bar. This diner attracts residents from all over with its homemade pastries and pancakes.
The blueberry muffins are especially good and pair perfectly with freshly brewed coffee. If you're not feeling a pastry or pancake breakfast, try one of their many eggs benedict options like The Original Benny with poached eggs on an English muffin topped with spinach, tomato, and Hollandaise sauce; it's a local favorite. They also have various lunch options, including sandwiches and fresh salads.
Address: 7 NJ-70, Cherry Hill, NJ 08034, United States
#9. Wegmans Market Cafe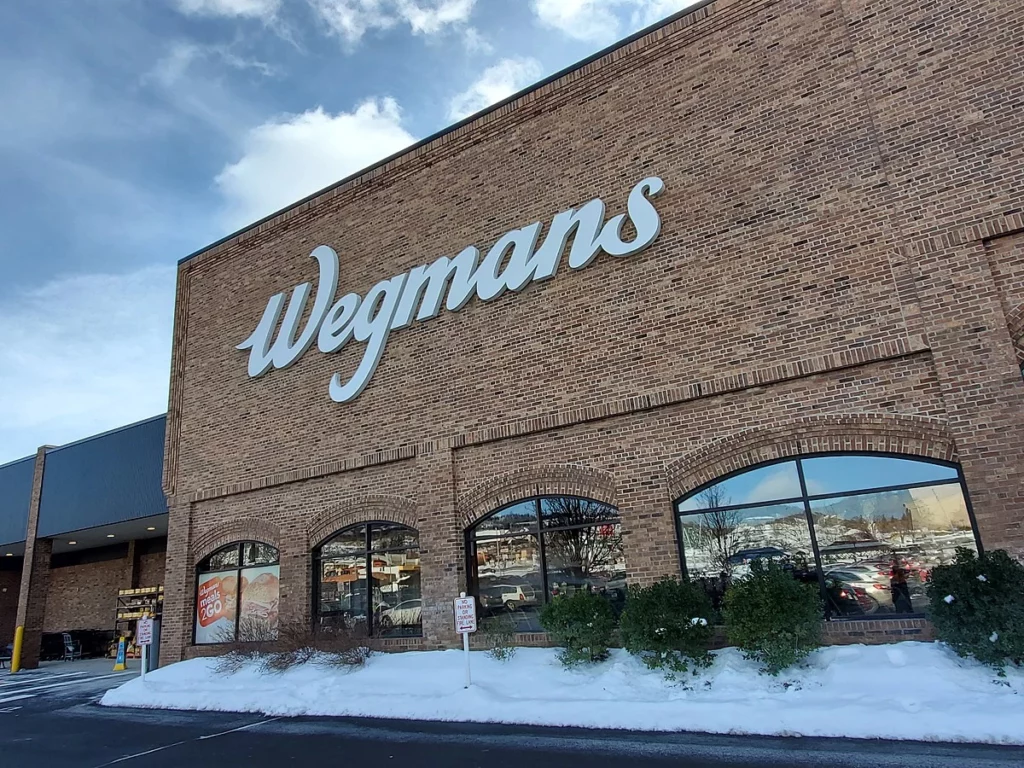 On a diet? Not with Wegmans Market Cafe right around the corner. The Market Cafe boasts one of THE most extensive and delicious salad bars in South Jersey.
They've also got a killer vegetable lasagna you don't want to miss. They have amazing food for whatever kind of diet you're on; if you feel like splurging, grab yourself an alfredo pizza and thank us later.
And don't forget about their gelato bar! It's your cheat daydream come true. They are nice restaurants in Cherry Hill, NJ, and you need to check them out!
Address: 2100 Rte 70 W, Cherry Hill, NJ 08002, United States
#10. Mikado Japanese Restaurant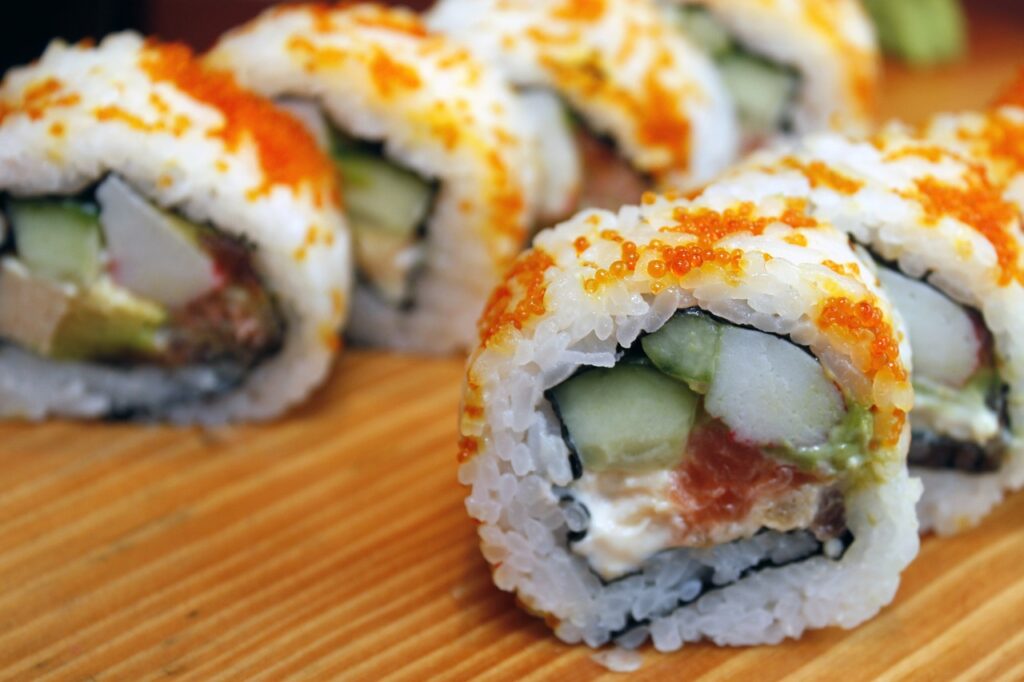 This locally owned restaurant has a menu filled with fantastic traditional Japanese dishes. Don't miss out on their lunch specials or teppanyaki dinners, where you can watch your meal being prepared right before your eyes.
The food presentation at Mikado is impressive, and so are their prices. If you are looking for a new place to make friends and family that offers great food at an affordable price, make sure you add Mikado Japanese Restaurant to your list of places to try. There is something here for everyone!
This place is perfect if you have not tried Japanese cuisine yet and want to be introduced to it. The staff are friendly and attentive but didn't hover over you like some restaurants. They treat all customers equally, whether they have been coming here since they opened or if it was their first time stepping into Mikado.
If you are looking for popular restaurants in Cherry Hill, NJ, make sure you add Mikado Japanese Restaurant to your list of places to visit. It will become one of your favorites too!
Address: 2320 Marlton Pike W, Cherry Hill, NJ 08002, United States
Enjoy your meal in Cherry Hills
There you have it, my top ten favorite restaurants. I hope you've enjoyed reading about them and that they've made you hungry enough to want to go out and try them out for yourself. Let me know your favorites and if I should include more on my list next time! Happy eating!
Hey, did you like these? Have any questions or feedback? Let me know with a comment below! Finally, don't forget to share with other foodies who love good food, too. 🙂
Disclaimer: Vasttourist always strives for content accuracy. Since the time of publishing, travel-related information regarding pricing, schedules, and hours may have changed. Please see individual websites embedded in this post for the most current trip-planning information.

Unless otherwise stated, Vasttourist does not claim ownership of any images used on our blog site. The respectful owners of all visual content have copyright protection. We try to include links to the sources. If any images are your property and you do not want them to appear on our blog, don't hesitate to contact us; we will take them down immediately. We support properly crediting the original writer, artist, or photographer.