Top 10 Best Restaurants In Newnan GA – Your Ultimate Dining Guide
Are you looking for the best restaurants in Newnan GA? When it comes to finding the best place to dine, the quality of the food and service are essential. Food places are always changing, so knowing which places to go in Georgia can be hard.
With new restaurants popping up all the time and the old favorites moving or shutting down entirely, having an updated list of restaurants to visit might make it difficult to determine the ones that meet your dining standards, so let us make a list for you, so you don't have to worry about dining at the wrong restaurant.
Below is a list of the 10 best restaurants in Newnan, Georgia. This list will help you choose the restaurant that best fits your taste. We trust that these restaurants are the best you can find in Newnan, Ga., as we considered the quality of food, the service offered, and the environment, and as such, we arrived at the following:
10 Best Restaurants In Newnan GA You'll Love
#1) Meet N Greet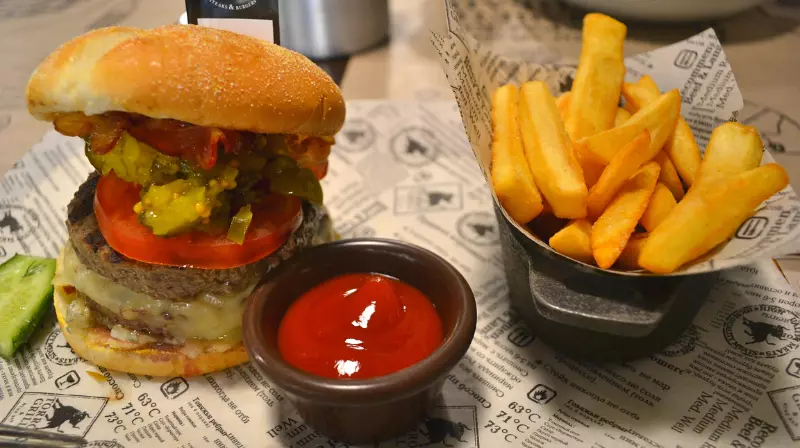 Meet N Greet is an elegant American restaurant known for serving yummy craft burgers, beer, and smoked meats. When it comes to American dishes, nothing beats the taste of their homemade burgers and sandwiches.
Try their French fries, pimento cheese, Voodoo chicken, Moscow Mule, bread pudding, or baked sweet potatoes. They are the real deal! They offer a full bar where they serve craft beers and top-notch cocktails. The interior decor is done in an elegant style, which makes the restaurant perfect for special occasions.
Happy hour specials are always worthwhile, and weekend nights are always booming with live music. Because they are the best at their job, you will enjoy quality service.
Address: 11 Jefferson St, Newnan, GA 30263, United States
#2) Juicy Crab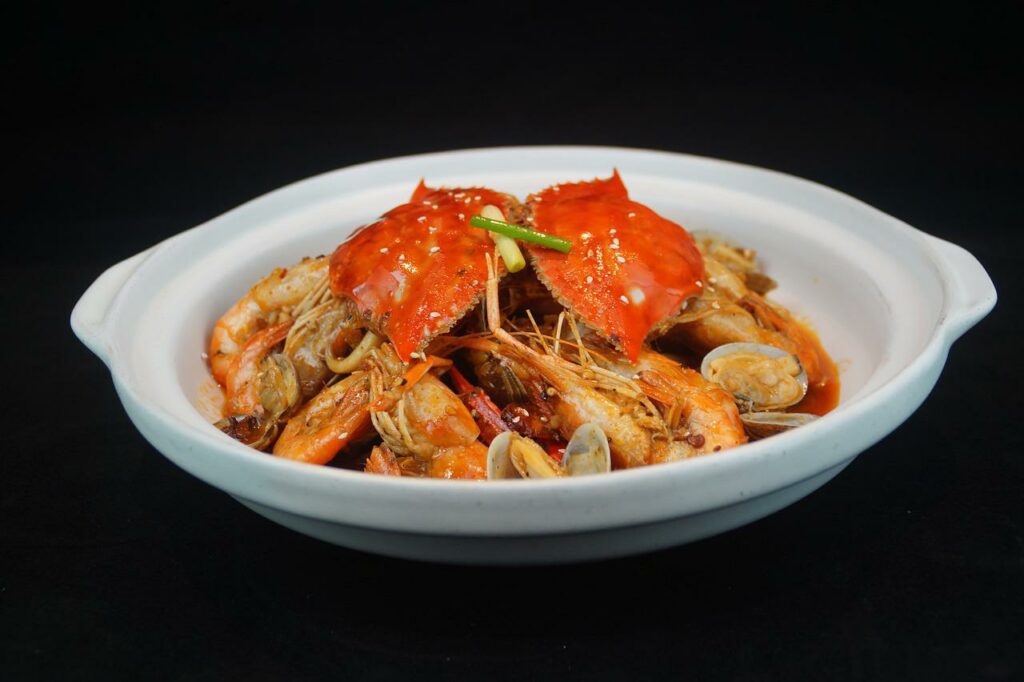 Juicy Crab is a seafood restaurant that offers a delicious menu of oysters, shrimp, clams, King crabs, and lobsters. This restaurant has a high rating, and they sure live up to the praise.
You will discover flavourful seafood dishes prepared in a unique style through their menu. I'm sure you agree that seafood is best enjoyed as tasty and juicy; you'd be glad to know that Juicy Crab's seafood meets this standard.
You can enjoy your meal with a craft beer or a delicious cocktail available in their bar. Whether coming in for lunch or dinner, you will have an amazing dining experience.
Address: 1120 Bullsboro Dr, Newnan, GA 30265, United States
#3) The Cellar Newnan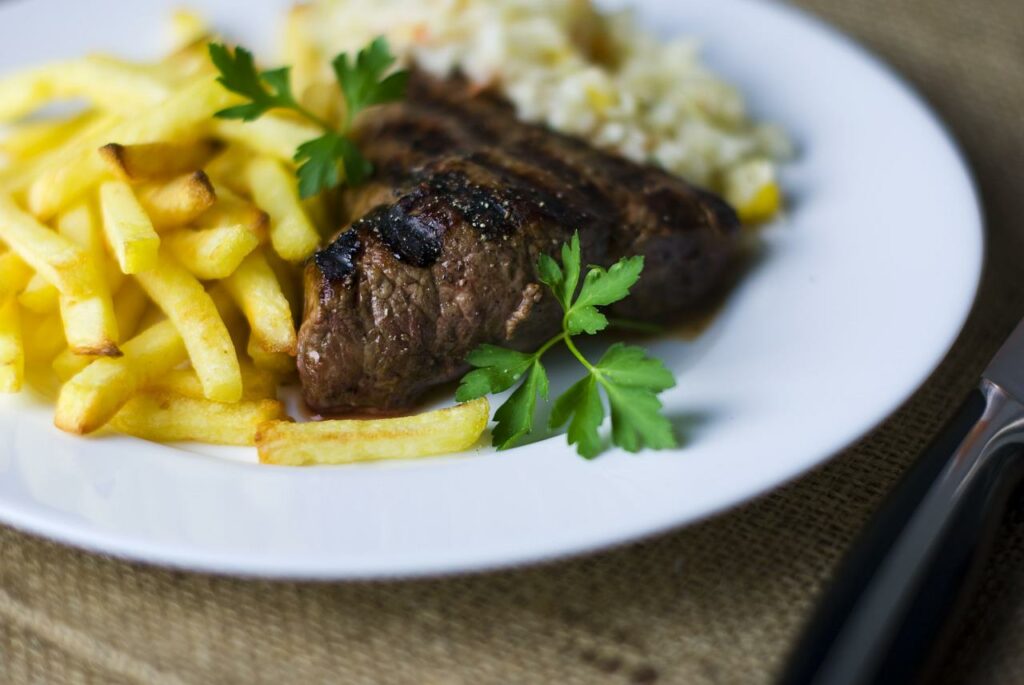 We've got the best spot if you are looking forward to enjoying a hearty meal in fine dining! You should visit The Cellar restaurant and enjoy the very best of Newnan's hand-cut steak, chicken, and fresh seafood.
You can complement your meal with a fine wine from their wine selections. The cellar boasts quality and satisfying service, particularly in food and table service, so you are likely to enjoy the visit.
The place has a serene atmosphere, perfect for special dining occasions such as date nights. Takeout options are available if you are unable to dine in.
Address: 20 Jefferson St, Newnan, GA 30263, United States
you would also love to check out the best restaurants in Gainesville, San Marcos and Crossville.
#4) Tokyo Japanese Steak House and Sushi
Speak of an authentic Japanese restaurant in Newnan, and I will be recommending Tokyo Japanese Restaurant. Why? They offer real Japanese cuisine prepared with native ingredients and cooked to perfection.
You can try out their sushi appetizer, sashimi, miso soup, or gaisha special with fried rice as a starter. They also serve other delicious dishes, so it's okay to try something new. When it comes to drinking, their drink menu is restricted to only beers and Wine, but their wine and beer selection is worthwhile.
You can easily get a good wine or beer paired with your dish. You can come along with friends or go dining alone. Tokyo Japanese restaurant will grant you a pleasant dinner or lunch.
Address: 101 Newnan Crossing Bypass, Newnan, GA 30265, United States
#5) Knife and Stone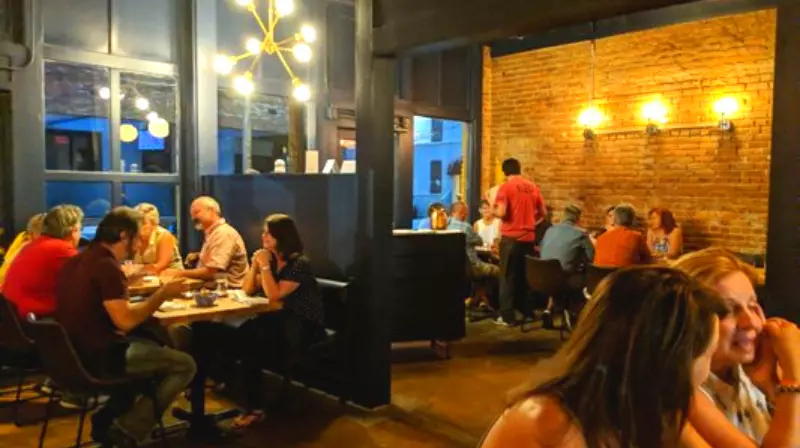 Knife and Stone fine dining in an elegant space designed in a mid-century interior with rustic brick walls. They offer American dishes organized into bistro-style menus, available for lunch and dinner.
Their menu highlights dishes such as fried chicken, Caesar salad, wild mushroom soup, sticky Aslan parked belly, Elk tar, Caprese, short rib poutine, fried avocado, Bourbon Bacon chop, Brussels sprouts, bread pudding, and salmon as the most popular dishes amongst the locals.
They also offer a cocktail menu that features a creative selection of delicious mixed alcoholic beverages, fruits, and flavored syrups.
Address: 30 Perry St, Newnan, GA 30263, United States
#6) O'Charley's Restaurant + Bar Classic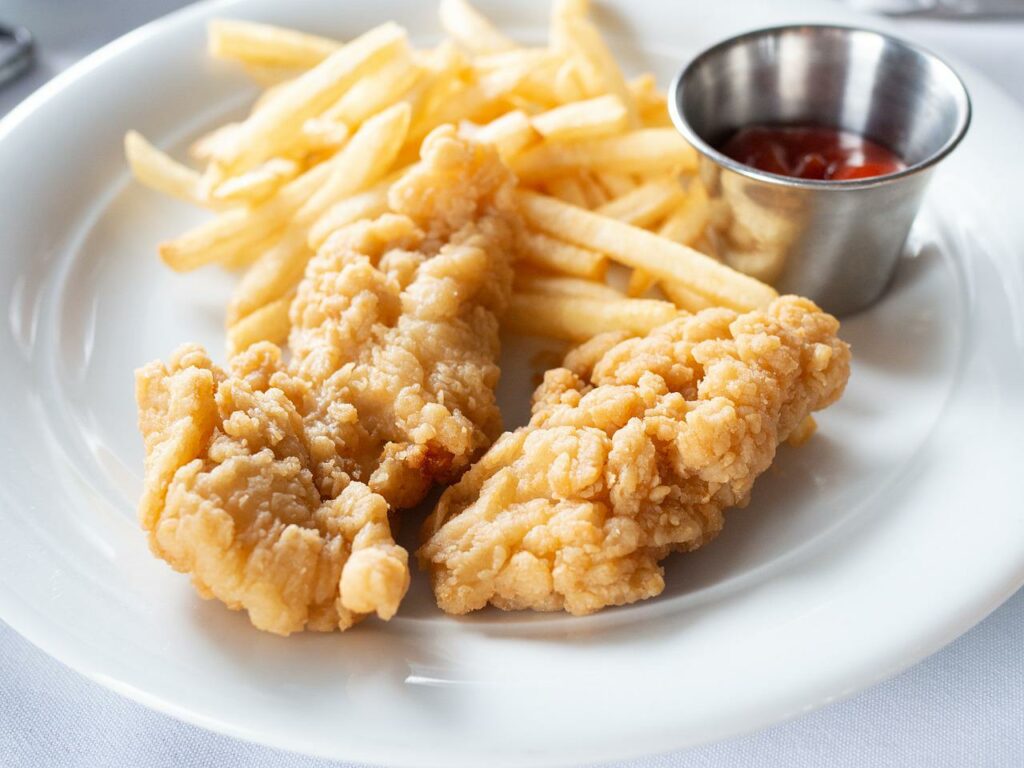 O'Charley's Restaurant features American cuisine featuring pasta, chicken & ribs, seafood, sandwiches, fresh burgers, a lar carte, and steak dishes.
They keep their service fast and organized. They serve simple dishes prepared in a unique style, rich in flavor and nutrients. There's no dull moment at O'Charley's, as the place is always lively.
They offer excellent waiter service and have a void rating for customer service satisfaction. You can order regular dishes or try something new. Enjoy refreshing drinks at O'Charley's: Strawberry Lemonade, sweet tea, coffee, hot tea, and other beverages.
Address: 545 Bullsboro Dr, Newnan, GA 30265, United States
#7) Brickhouse Grille & Tavern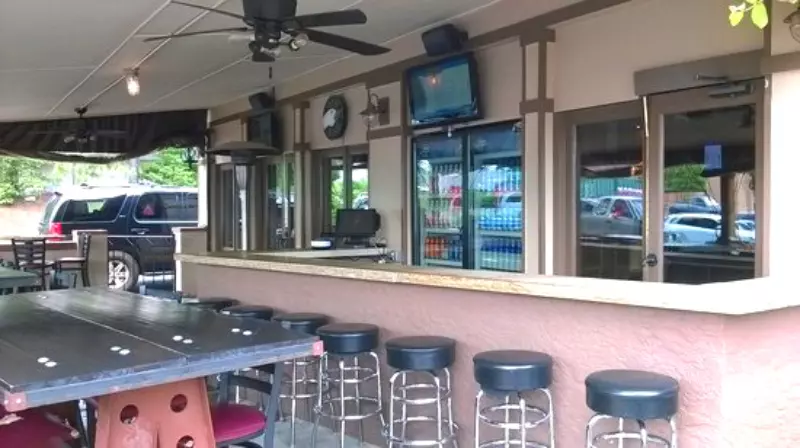 The Brick House Grille and Tavern is a great chilling spot to enjoy the best grilled dishes, especially steak, chicken wings, smoked tuna dip, and fried seafood.
The chef here is also skilled at preparing delicious burgers and sandwiches. Their menu also features pizza, salads, soups, side dishes, and desserts prepared in southern style. The place is well lit and has a trendy interior.
It's a good place for fun nights and group dining. Brickhouse features a full bar that offers a great selection of craft beers, wines, and cocktails.
Address: 80 Newnan Station Dr ste k, Newnan, GA 30265, United States
You would also want to check out top restaurants in Grand Junction, Ardmore Oklahoma, and Yuma AZ.
#8) The Oink Joint Barbecue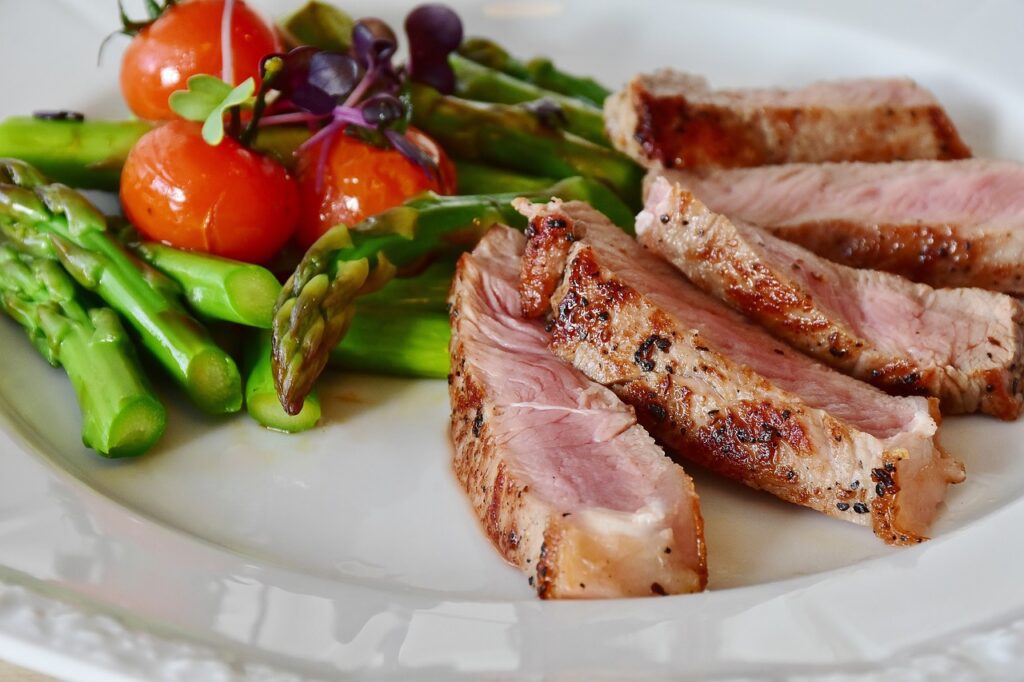 Newnan seems to have a lot of barbecue joints, but not all are as good as The Oink. They offer quality service in terms of great food, customer service, a great environment, and a relaxed atmosphere.
The Oink Joint barbecue features traditional-style BBQ, while they specialize in wood-smoked meats, homemade sides, BBQ Tacos and Nachos, and their specialty menu items. They feature an amazing selection of craft and domestic beers, both on draft bottles and cans.
Their bar also holds a fine collection of white and red wines. Finding the best wine for food wouldn't be a problem. You are offered a wide selection of delicious dishes and drinks, so relax and pick the dish that suits your taste.
Address: 9 E Washington St, Newnan, GA 30263, United States
#9) Olive Garden Italian restaurant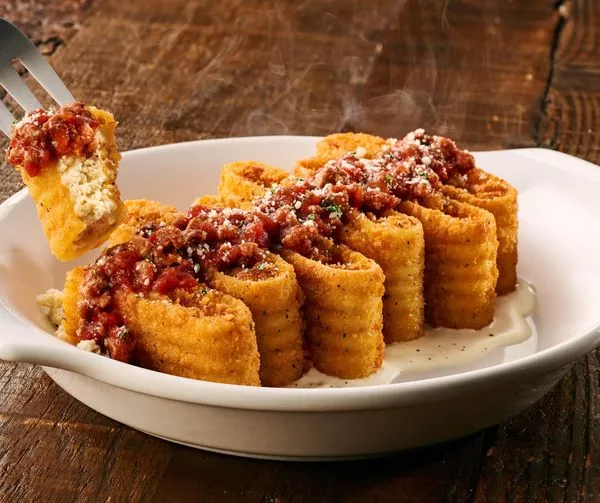 Satisfy your cravings for Italian cuisine at one of Newnan's favorite restaurants – Olive Garden. Olive Garden offers a cozy dining space to enjoy Italian classics such as pasta, lasagna, Alfredo, and pizza in a natural and serene environment.
They offer you a tour of Italy through their menu. Your preference is Olive Garden's priority, so they offer a ' Create your own pasta' option, where you can choose your pasta, sauce, and toppings.
You can also enjoy their never-ending soups and salads or go for their delicious desserts. Everything on their menu is tasty, and you have to make a pick and satisfy your cravings.
Address: 212 Newnan Crossing Bypass, Newnan, GA 30265, United States
#10) Golden Corral Buffet and Grill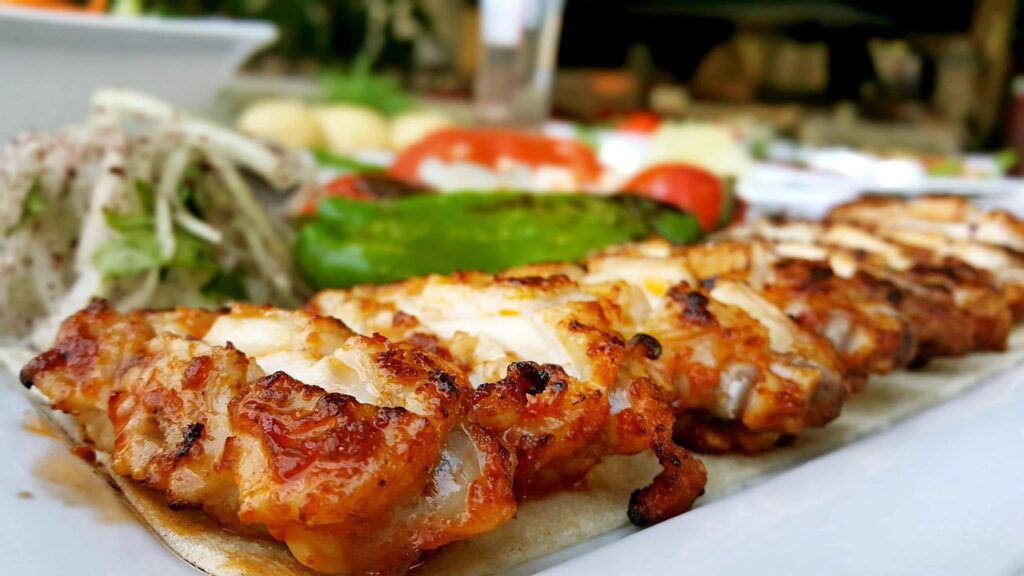 Golden Corral features the best dishes for your taste buds for breakfast and lunch. Everything on their menu is appealing, from their homestyle menu options to their signature Sirloin Stark's seasonal specials.
They take pride in satisfying your cravings. They offer a delicious buffet of all-you-can-eat soup and salads, signature yeast rolls, homemade desserts, and Entrees.
They offer varieties of dishes that accommodate all diets, such as low carbs, vegans, Paleo, and plant-based diet plans – more like a buffet for all!
Address: 605 Bullsboro Dr, Newnan, GA 30265, United States
Enjoy your meal at Newnan, Georgia
Nothing beats a satisfying dining experience, and everyone looks forward to enjoying the best dishes and experiencing the best service.
Not all restaurants in Newnan, GA, can provide satisfactory service, but the ten restaurants listed above will surely meet your standards. We trust you'd enjoy your dining experience in Newnan, Ga.
From low-key sandwich shops and casual fast food joints to upscale fine dining restaurants, there's something for everyone on our list of 10 best restaurants in Newnan, Georgia. Did we miss one of your favorites? Let us know what you think by leaving a comment below!
Disclaimer: Vasttourist always strives for content accuracy. Since the time of publishing, travel-related information regarding pricing, schedules, and hours may have changed. Please see individual websites embedded in this post for the most current trip-planning information.

Unless otherwise stated, Vasttourist does not claim ownership of any images used on our blog site. The respectful owners of all visual content have copyright protection. We try to include links to the sources. If any images are your property and you do not want them to appear on our blog, don't hesitate to contact us; we will take them down immediately. We support properly crediting the original writer, artist, or photographer.