The Best Restaurants In Grand Junction Co: 10 Must Try Spots For Amazing Eats!
There are plenty of amazing restaurants in Grand Junction, Colorado, and there's no doubt that you could spend years trying them all! But not every restaurant will be right for your tastes, needs, or budget. Whether you are a local or just visiting Grand Junction, there are many amazing restaurants in this city that you must try at least once!
Even if you have lived in Grand Junction, Co your whole life, there are tons of amazing restaurants that you've never been to! It's always important to support local businesses and restaurants, especially if you're going out with family or friends, so try one of these ten must-try restaurants in Grand Junction, Co at least once!
If you're looking for fresh and affordable food and aren't sure where to start, don't worry. We've compiled a list of the ten best restaurants in Grand Junction, Co. to make your food trip more exciting and fulfilling as you discover new flavours in Grand Junction, Co.
Let's get started!
What are The Best Restaurants In Grand Junction Colorado?
#1) 626 on Rood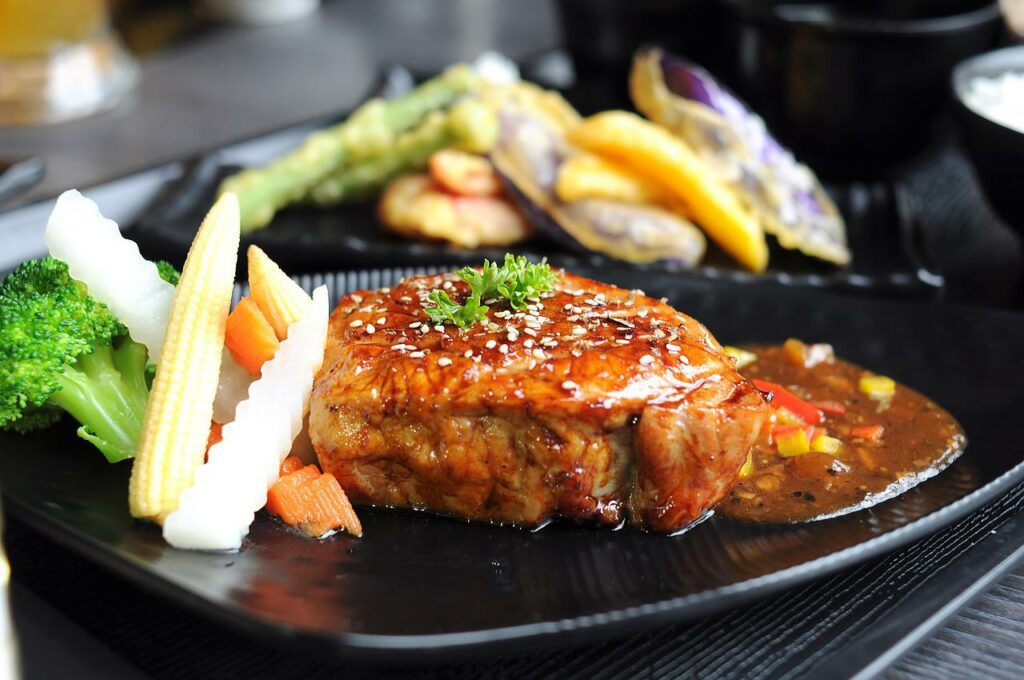 626 on Rood is a typical American restaurant that offers contemporary American dishes prepared with local ingredients and served in a fancy dining room. There are dishes in an elegant urban serving that are just as pleasant as the delicious dish.
They offer a seasonal menu designed to create a versatile dining experience. They offer both comfort food and organic dishes. Their main dishes include:
Squid Ink Pasta with smoked scallops.
Grilled pork chops with brown butter sauce.
Duck prosciutto.
A tarragon cream sauce.
Their popular dishes include Chocolate Marquis De Sade, Beef Tenderloin and Cripsy Calamari. They offer fancy and cosy dining and relaxing outdoor seating. The place is good for dinner and dessert.
They also offer bar service, serving alcohol, beer, and cocktails, as well as wine, and spirits. They accept debit cards, credit cards, cheques, and NFC mobile payments for payment. You'd enjoy a classic dining experience at 626 on the Road.
Address: 626 Rood Ave, Grand Junction, CO 81501, United States
#2) Bin 707 Foodbar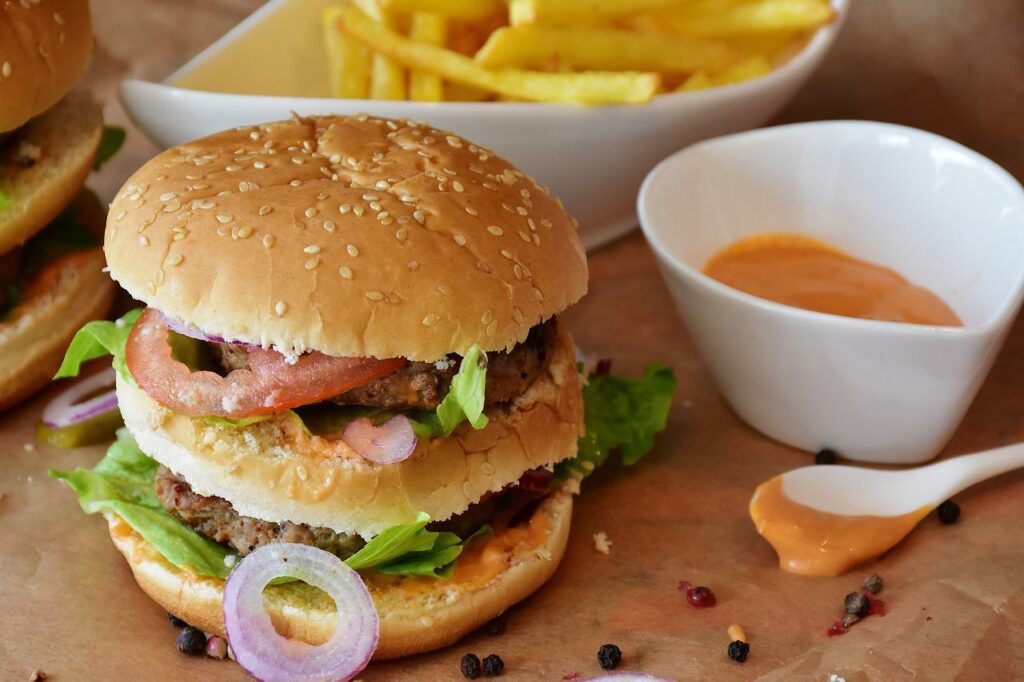 This restaurant is on the top list of the most visited American restaurants in Grand Junction Co and has a rating of 4.6. This restaurant offers farm-to-table treats, wine, beer and craft cocktails, served in a rustic-trendy dining space.
They serve dinner and lunch and are best known for local delicious Colorado dishes and fresh local meats, seafood and varieties of wine, beer and cocktails. The dining style is casual and stylish. They offer a seasonal menu which is a great combo of contemporary American dishes and some Mediterranean treats.
Their entrees are known to be of high quality with a delicious flavour. Bin 707 Foodbar accommodates all kinds of dining purposes, as it is good for groups, family-friendly, and good for dates and other special occasions. The place is particularly lively and has a fun atmosphere.
Other available services include waiter service, outdoor seating, happy hour specials, Vegan Options and street parking. With Bin 708, you will enjoy healthy and delicious food in classy surroundings.
Address: 225 N 5th St # 105, Grand Junction, CO 81501, United States
#3) Pablo Pizza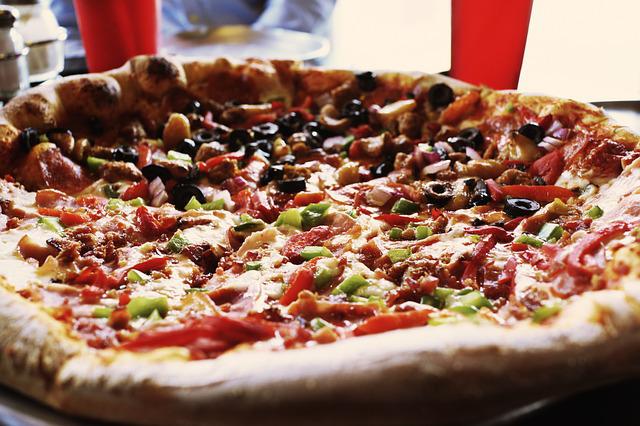 Pablo Pizza is a casual pizza joint that serves great pizza, homemade soups, fresh salads, and Panini sandwiches. The restaurant is located in a historical neighborhood, surrounded by hotels and other restaurants. Their dining hall is well decorated with artwork, and the atmosphere is cheerful.
They serve a variety of pizza and salads, and you can start your meal with a tasty appetizer. Here, the pizza has a unique flavour and taste, and you can choose the pizza you want to have by ordering the pizza by the slice. More on the menu is homemade pies, which are a must-try!
Vegetarian and Gluten-free options are also available. You can choose to dine in or use the outdoor seating. You can order takeout or go for a delivery service, just if you want to enjoy your meal at home.
They are generous and creative, so explore different toppings for your pizza. For drinks, they serve beer, alcohol and wine. Their customer service is excellent, and the environment is clean and healthy.
Address: 319 Main St, Grand Junction, CO 81501, United States
You might also want to check out the best restaurants in St. Charles Il, Ardmore Oklahoma, and Littleton CO.
#4) Spoons Bistro & Bakery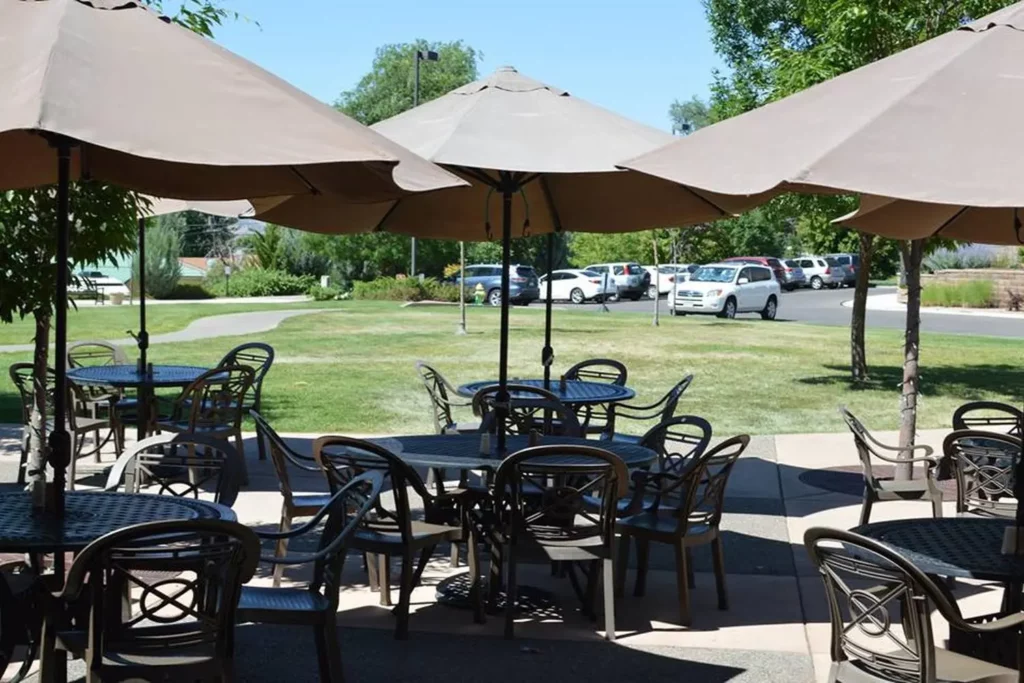 It would be best to try out the next restaurant in Grand Junction Co Spoons Bistro and Bakery. This restaurant is a contemporary American bistro that serves homemade breakfast, lunch and dinner. The dining interior is designed in a simple but classy style, and the outdoor seating carries a natural flowery style.
They offer counter service for all menus. Their menu consists of egg dishes, pastries, french toast, pancakes, waffles, frittatas, fruits, grains, yoghurt, beverages, cafe items, soups, grill dishes, pasta, salads, entrees, and desserts.
Their menu is wide and covers a variety of foods so that they could be something for everyone. The menu is arranged for breakfast, lunch, dinner, and brunch, so whatever dining time you arrive, Saviour has something delicious.
More to the list is their cafe items, especially their coffee and desserts. They are just as tasty as their colourful look. You might want to dine on their patio, as the atmosphere is relaxing and entertaining. There's provision for gluten-free options and many vegetarian options for special diets.
Address: 3090 N 12th St, Grand Junction, CO 81506, United States
#5) El Tapatio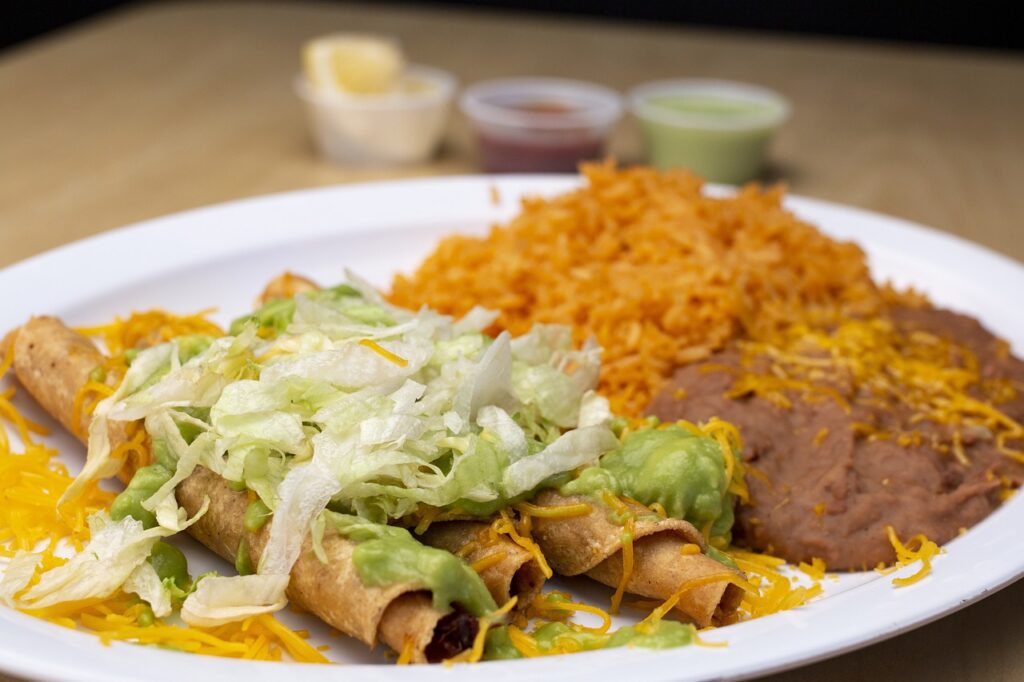 Looking for a good Mexican restaurant in Grand Junction, Co? El Tapatio is a good choice. They are popular for their mouth-watering dishes such as their Chili Relleno, Cabbage Salsa, Chips and Salsa, Tacos De Carne Asada, Mole Enchiladas, Churros, Aguachile, and Margarita.
Their Fajitas is just the best around town. In addition to their Mexican dish, they serve both Spanish and South American food. Their staffs are quite friendly, and they offer fast service.
The dishes on the side orders are worth exploring as they cover a wide range of food- Beef or Chicken Burrito, Cheese Enchilada, Spanish rice, fried Beef, beans, chips, etc. Their Vegetarian option is tasty and wide, you can even get a Vegetarian Fajitas. 
Enjoy real Mexican flavours with their Mexican combinations- Enchilada, Chile, Relleno, Burritos and lots more. They offer dine-in and outdoor seating. This restaurant is a trusted spot for authentic meals perfect for lunch and dinner, and we trust you'd come back after your first meal at El Tapatio.
Address: 1145 North Ave, Grand Junction, CO 81501, United States
#6) The Winery Restaurant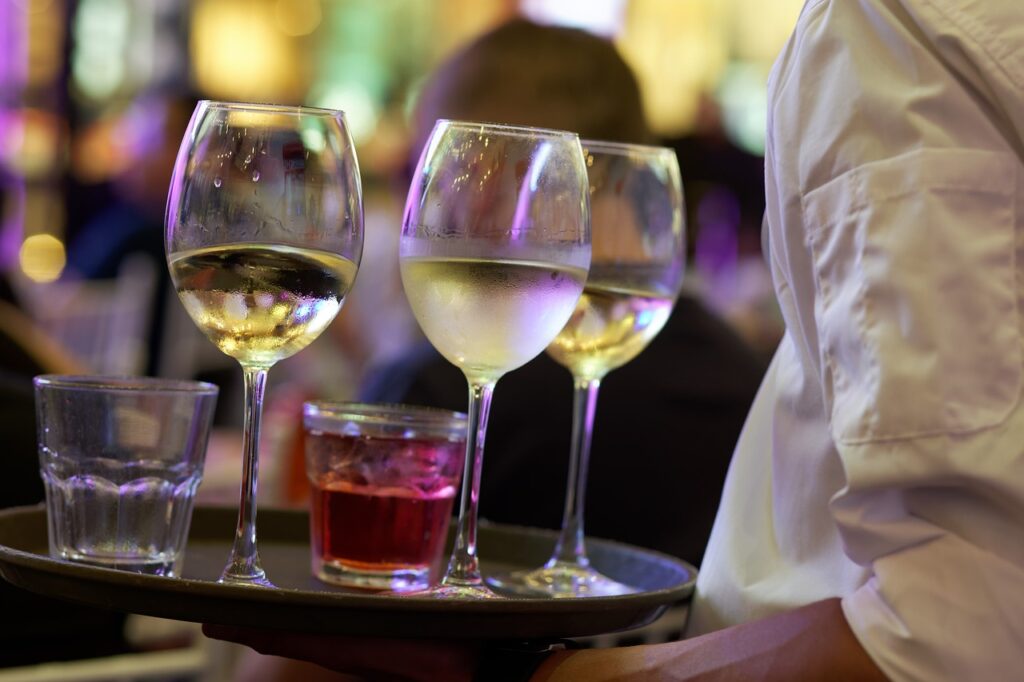 One of the best steakhouses in Grand Junction- The Winery Restaurant, is an elegant American fine-dining restaurant that offers the best dining experience around Grand Junction. The Best Overall Restaurant in Grand Junction, The Fine Winery is known for its delicious meals and romantic dining hall.
They serve a tasty menu of a variety of steak, pork, chicken, seafood and Vegetarian options, best for dinner. Their food has a unique flavour, and their desserts and appetizers are just delicious. They serve a fine selection of wines, including red wine, white wines and spirit.
What's more? Their service is fast and reliable, and their staff are known to be friendly and hospitable. You'd enjoy a first-class dining experience in a classy environment in the Winery restaurant.
Address: 642 Main St, Grand Junction, CO 81501, United States
if you are about to embark on an adventure to texas, you might want to check out the best restaurants in San Marcos, Addison, and Gainesville.
#7) The Rockslide Brewery and Restaurant
The Rockslide is one of Grand Junction's finest brew pubs, offering food and bar services. Their menu features American and Southwestern cuisines, steak, pizza, seafood, and Vegetarian options. They offer fresh, homemade food with a generally healthy menu.
Their menu is seasonal and cuts across varieties of food, both regular and unique recipes. Rockslide is not just a regular pub, as they offer full restaurant service that features small plates, salads, entrees, sandwiches, tacos, burgers, pizzas, desserts, and a full bar. 
There's an outdoor seating area or patio for relaxed dining. Enjoy a fun time and meet new people during their two happy hours. Their bar menu covers fine Colorado wines, craft beers, and other beverages.
The place is usually lively at night with live entertainment and karaoke nights. Some of the popular dishes you might want to try to include Fish and Chips, Bison Burger, Shrimp Tacos, Chicken Fried Chicken, and their seasonal beer collection.
#8) Alehouse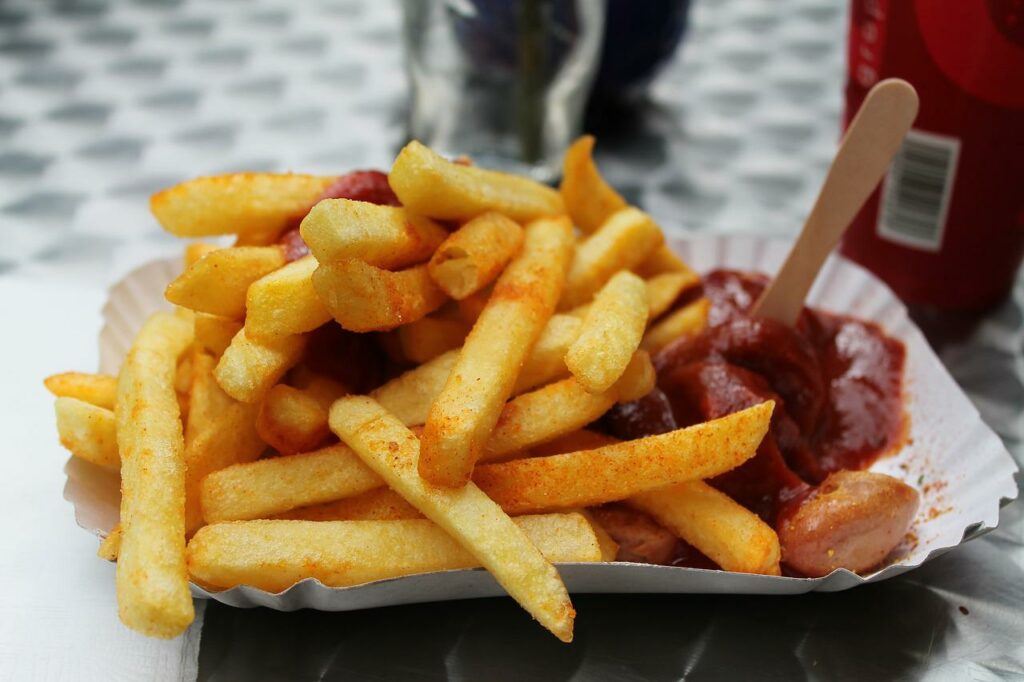 Ale House is the favorite local restaurant in Grand Junction, Co. They are on the top list of restaurants best known for making homemade meals and crafting beers and cocktails. They serve delicious meals for dinner and lunch with locally sourced ingredients and spices.
They are best at pairing regional craft beers with your preferred dish. Their cocktail mix and beer make a good combo with the live music. Dining at Ale House can be fun with happy hour drinks and happy hour food. In addition to their handcrafted beers, they serve wine, alcohol, and spirits.
The place is quite popular, particularly among tourists, locals, university students, and groups, and is LGBTQ+ friendly. The dining style is casual, and the atmosphere is cosy.
The dining interior is simple yet elegant, and the outdoor seating has a fine ambience. Everything on their menu, from burgers, sandwiches, soups, + salads to their entrees, salads, desserts, hand-tossed pizza, and beer selection, is worth exploring, so do not hesitate to try something new or regular.
Address: 2531 N 12th St, Grand Junction, CO 81501, United States
#9)Dream Café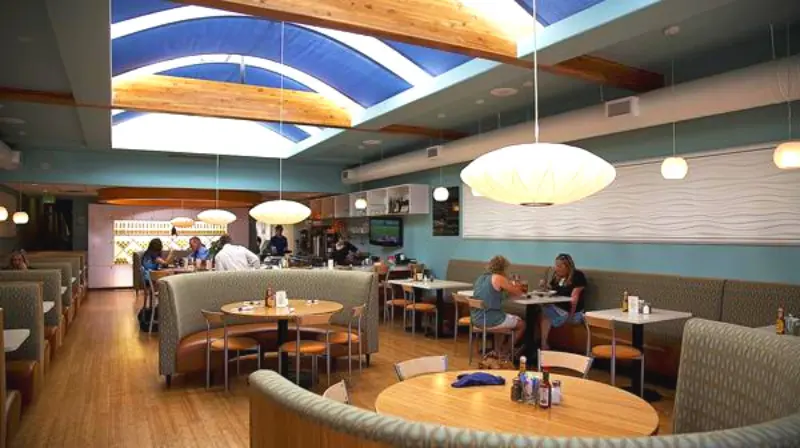 Dream Café is among Grand Junction's popular restaurants that serve the best All-day breakfast menu. Their menu features Salads, buttermilk cakes, Egg dishes, sandwiches, Benedicts, Desserts, and hot drink/cafe items. Their food is freshly made and healthy.
They serve great coffee that goes well with their delicious egg dishes and sandwich. They also offer a Brunch and Lunch menu similar to the breakfast menu.
If you want to go for vegetarian options, there are many tasty options for you. Additional dining provisions include a full bar that offers alcohol and other non-alcoholic beverages.
Address: 2531 N 12th St, Grand Junction, CO 81501, United States
#10) Enzo's Ristorante Italiano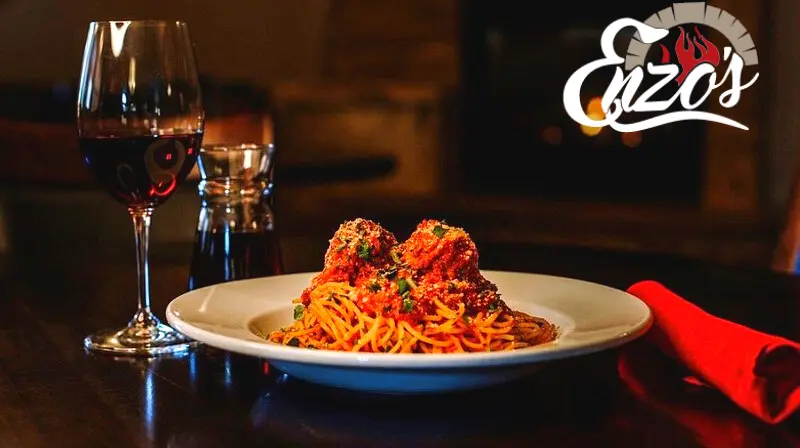 Best restaurant in Grand Junction co for Italian classics and delicious pizza! Enzo Ristorante is an Italian restaurant popular for its great blend of Italian flavours.
Ranked no.2 out of 18 pizza spots in Grand Junction, Enzo's Ristorante serves mouth-watering pizza well prepared with locally grown ingredients and spices that give an authentic Italian taste. They have a variety of pasta salad options. 
There's provision for you to design your pasta dish, so if you want to experiment with toppings, you are free to do so. They have lined up events for your entertainment every night, from live music to comedy nights and karaoke nights. Their service and food are generally excellent, and they've received a lot of positive feedback.
Address: 707 Horizon Dr, Grand Junction, CO 81506, United States
Enjoy Your Meal at Grand Junction
Experience the best of Grand Junction's Restaurants with our top 10 lists of best restaurants in Grand junction. This list covers a variety of restaurants, so there's a great spot for everyone. With this list satisfying your cravings won't be a problem!
Disclaimer: Vasttourist always strives for content accuracy. Since the time of publishing, travel-related information regarding pricing, schedules, and hours may have changed. Please see individual websites embedded in this post for the most current trip-planning information.

Unless otherwise stated, Vasttourist does not claim ownership of any images used on our blog site. The respectful owners of all visual content have copyright protection. We try to include links to the sources. If any images are your property and you do not want them to appear on our blog, don't hesitate to contact us; we will take them down immediately. We support properly crediting the original writer, artist, or photographer.