10 Best Restaurants in Yuma AZ to Enjoy a Wonderful Meal
Are you having trouble finding the best restaurants in Yuma AZ? Going out to eat can be exciting and rewarding, especially when you find a place that serves up tasty, locally sourced, and skillfully prepared food
While your first inclination might be to go online or ask your friends and family where they like to dine in Yuma, AZ, we know there are so many options that it can be hard to decide which one to try first.
This post will serve as your dining guide! We've put together a list of the best restaurants in Yuma, Arizona, where you can enjoy quality service and great food.
This list covers a variety of restaurants to ensure you find the restaurant that fits your preferences. Before you explore these restaurants, you can check out the best things to do in Yuma Arizona.
Let's get started!
What are the best restaurants in Yuma AZ?
#1) El Charro Cafe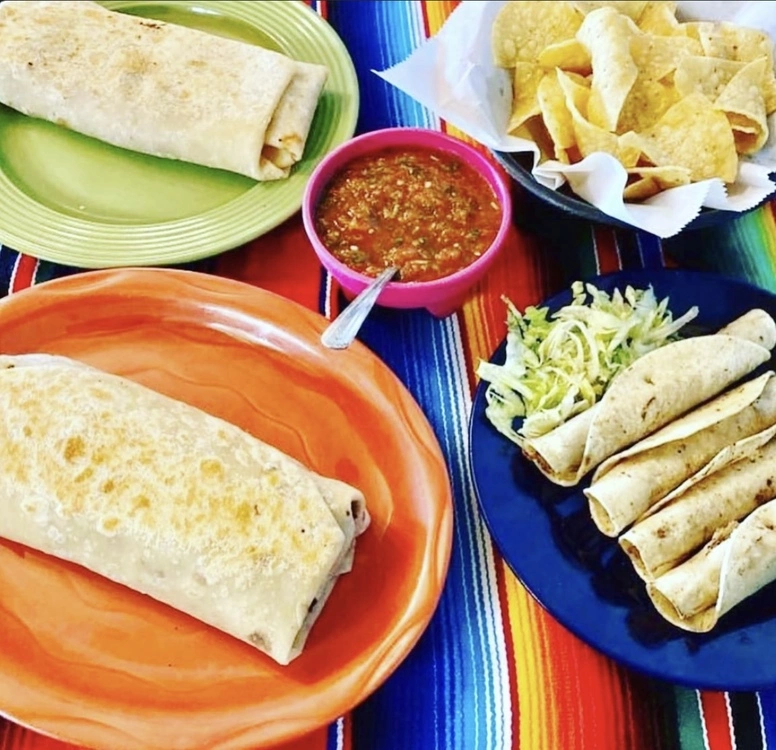 This is one of Yuma's Oldest family owned restaurants, El Charro Cafe offers one of the best Mexican food and are happy to serve Yuma Community for over 70 Years. Their popular dishes includes steak Mexicano dinner, Albondigas, Chile Relleno Dinner and their famous green chile saddle.
#2) River City Grill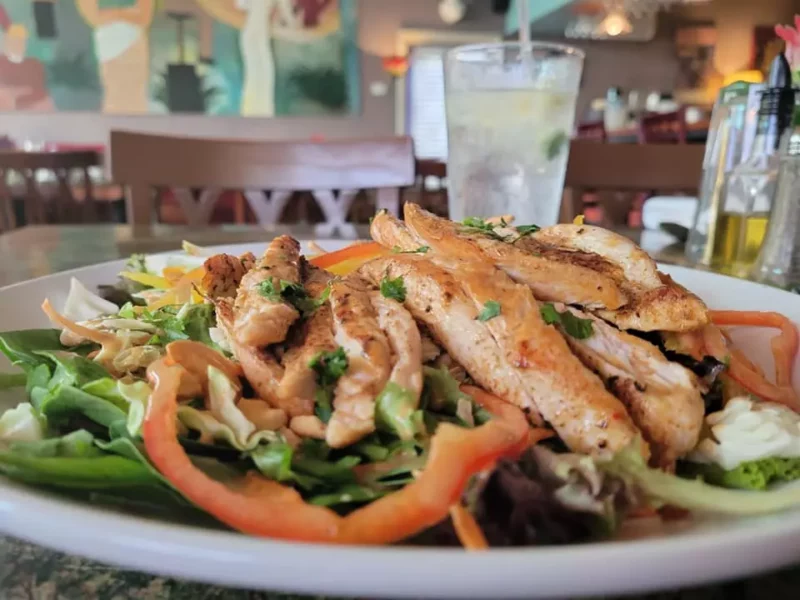 If you are looking for a good place to enjoy a delicious steak or seafood at a good price, River City Grill is a good choice! They offer a unique menu that covers both regional and intercontinental dishes. Their menu is rich in fresh fruits and vegetables, whole grains, exotic spices, and rich flavors.
Their menu covers soup, desserts, gluten-free options, salads including Mediterranean salads, chicken dishes, steak and seafood, vegetarian options, including soup and salad, vegan options and beverages, craft beer and imported brews, and basic brews. They also serve fine wine.
Their food is moderately priced and still satisfying. You can choose to dine on the patio or order takeout or delivery, or go for pickup options, as these are also available.
Some popular dishes are New York steak with mashed potatoes and grilled vegetables; Caesar salads, curried mussels with lobster ravioli, Mediterranean salad, and crab cakes. These popular dishes are a good option, but you can also try other dishes on the menu; you'd hardly find a dish you dislike.
Address: 600 W 3rd St, Yuma, AZ 85364, United States
#3) Olive Garden Italian restaurant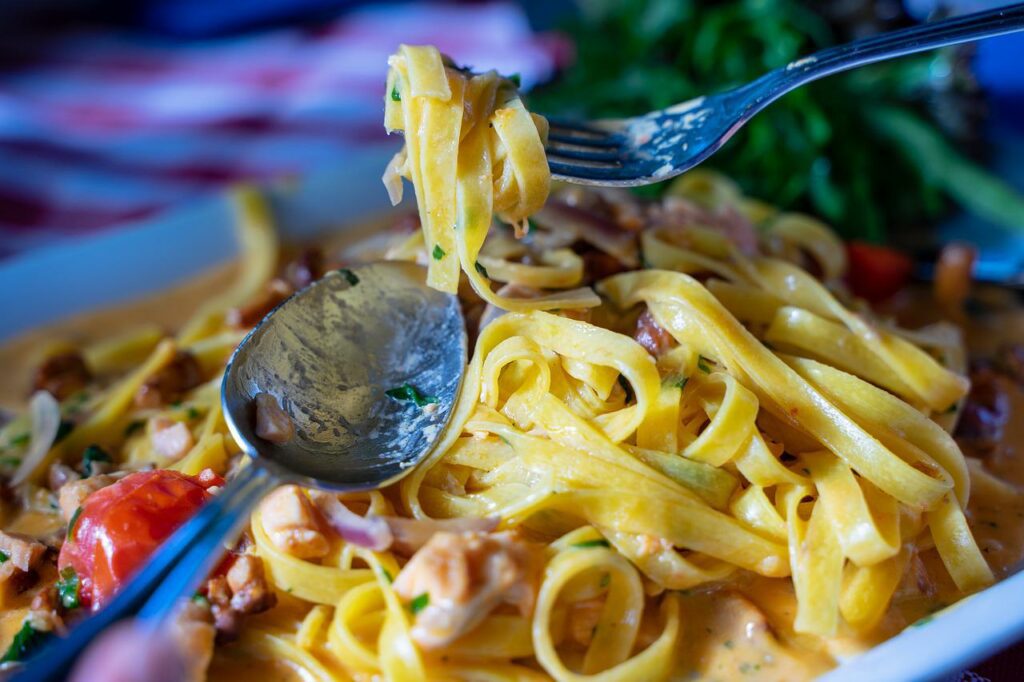 Enjoy your favorite Italian cuisine at Olive Garden! They serve a generous portion of Italian classics, consisting of homemade soup, fresh salad, seafood, pasta, ravioli, lasagna, and tasty sauces.
Their popular dishes include chicken parmigiana, chicken alfredo, chicken marsala, and Zuppa Toscana – you can start with this list for your first time or try other items on the menu. Other accessible services include curbside pick up, take-out service, catering services, vegan options, and credit card payments.
Address: 1720 E 16th St, Yuma, AZ 85365, United States
#4) J. T Prime Pop-up Kitchen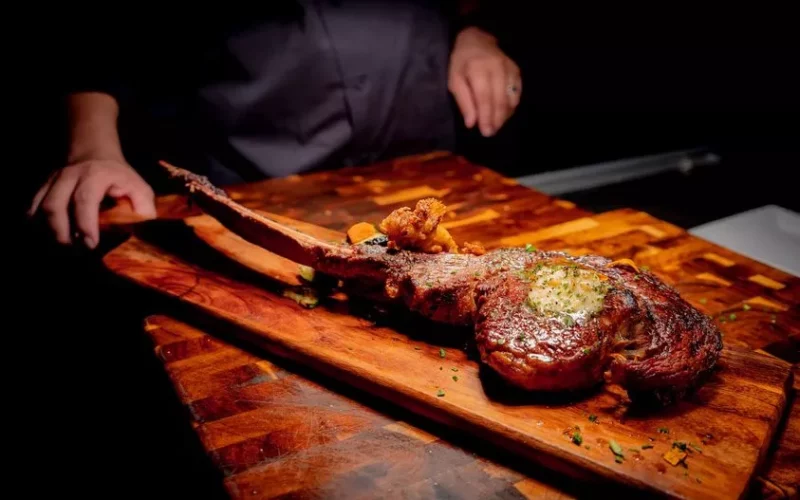 J. T Prime Pop-up Kitchen features seafood, pasta, soups, salad, and handcrafted cocktails. The interior decor is stylish and gives the restaurant a fancy look. They serve delicious entrees with unique flavors. Their cocktails have a high recommendation and are worth trying.
You can also order liquor or other beverages. Their seat out patio has a nice view and an enjoyable atmosphere. Whether you want to dine in or order takeout, J. T prime is a good place to dine after a long day.
Some dishes you might want to try include shrimp costa Azul, molten chocolate cake, short rib ravioli, virgin mai tail, smoked wagyu, meatballs, Wagyu steak Bean wrapped dates, and pasta sauce over Fettucine.
Address: 714 E 32nd St, Yuma, AZ 85365, United States
You might also want to check out the best restaurants in Grand Junction Co, Patchogue, and Ardmore Oklahoma.
#5) The Chile Pepper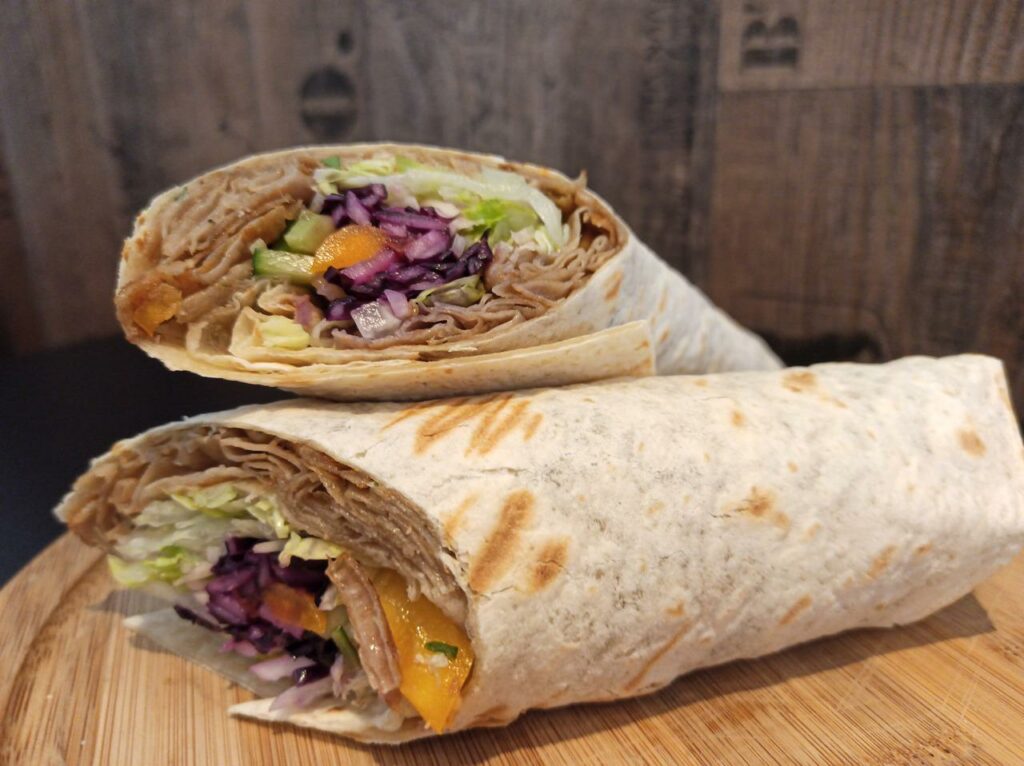 The Chile Pepper is one restaurant in Yuma, Arizona. Chile Pepper is a family-owned restaurant that has been operating since 1954.
Their specialty is homemade Mexican cuisine, prepared from scratch with high-quality ingredients. They serve tasty dishes for breakfast, lunch, and dinner in a casual dining setting. The Chile Pepper's menu offers traditional Mexican dishes and an additional menu of casual foods such as hamburgers and sandwiches.
There's provision for dining in, outdoor seating, and kerbside picks up, so you can still enjoy authentic Mexican cuisine wherever you want to do one.
Address: By the hospital, 1030 W 24th St, Yuma, AZ 85364, United States
#6) The Patio Restaurants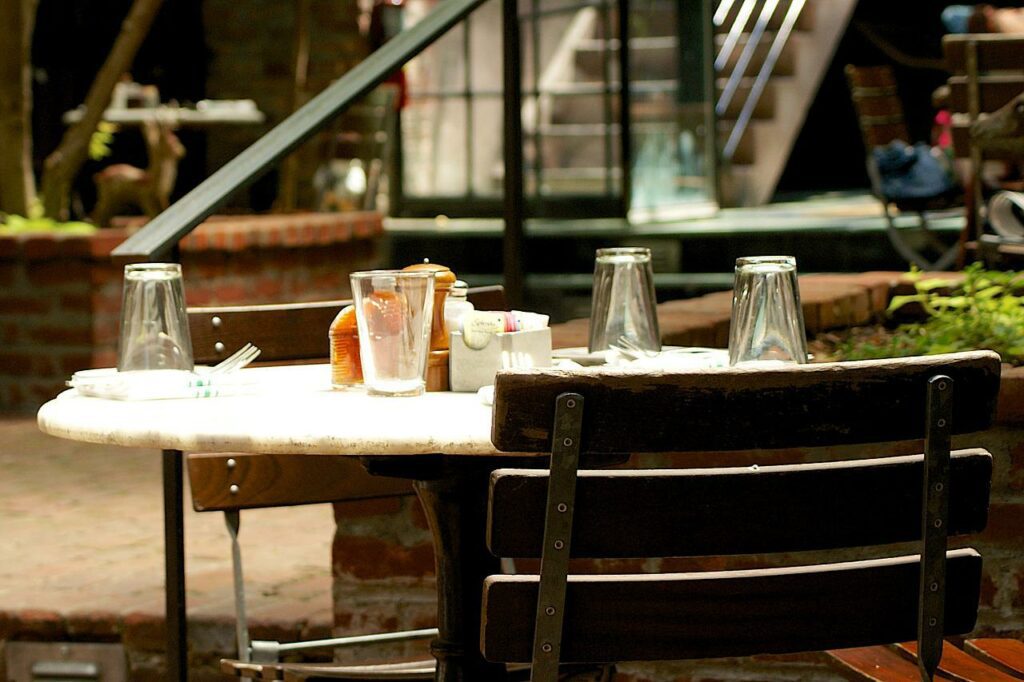 The Patio is an American restaurant best known for its comfort food, small plates, and organic food. Their food menu encircles breakfast, lunch, and dinner treats, including appetizers and desserts.
They offer a great combo of nice views and great food. In addition to American dishes, they also offer some continental dishes such as Mexican street corn fritters, Asian short rib tacos, and pasta.
If you prefer vegetarian dishes, you'd love this place as they offer many vegetarian options. They also have quick bites such as burgers and sandwiches, including a vegetarian option for sandwiches.
Address: 1245 W Desert Hills Dr, Yuma, AZ 85365, United States
#7) Black Bear Diner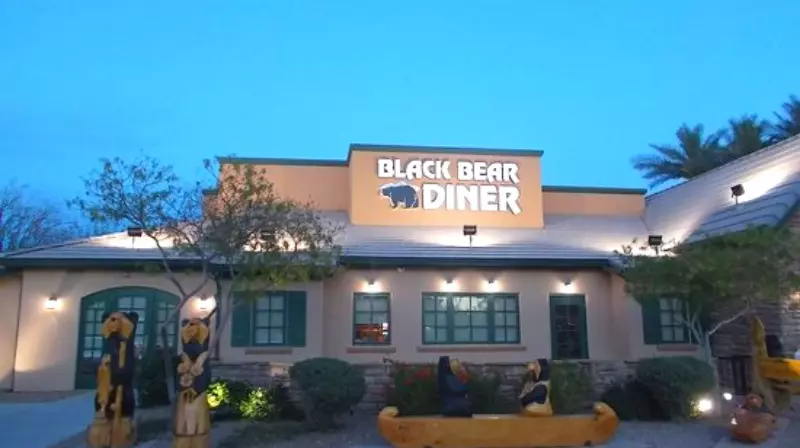 Black Bear Diner is another good restaurant in Yuma, AZ, to enjoy delicious American dishes. They serve omelets, scrambles, pancakes, waffles, French toast, burgers, sandwiches, salads, steaks, desserts, and other beverages.
They are known to serve generous portions at a moderate price. The dining room has a homely vibe and, at the same time, has a classy look. Their customer service is excellent, and their environment is clean and healthy.
Address: 1590 S Pacific Ave, Yuma, AZ 85365, United States
#8) Famous Dave's Bar – B – Que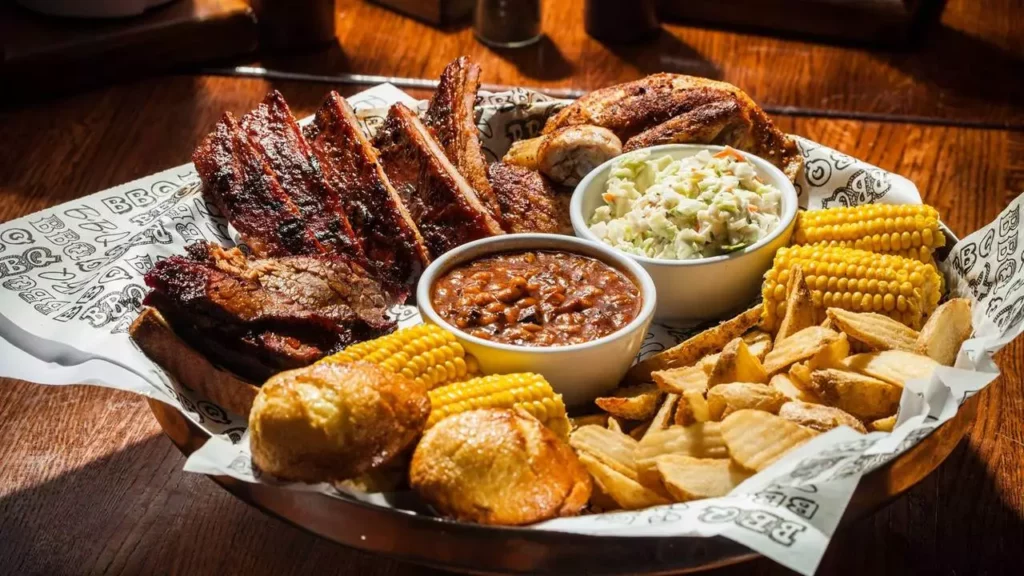 One of the locals' favorite bbq restaurants in Yuma, AZ, serves wood-smoked meats and delicious sides and comfort foods. Their causes are homemade and give off a unique taste. Their ribs are so delicious and cooked to perfection.
They offer a balanced wine selection that covers white and red wine selection. You'd enjoy contemporary and classic American grilled dishes in Famous Dave's bbq.
Some of the popular dishes you might want to try to include are an all-American BBQ feast, cornbread, brisket sandwich, potato salad, pulled pork sandwich, and chocolate fudge burrito. Their desserts are delicious, especially Dave's special treats.
Address: 1501 Yuma Palms Pkwy, Yuma, AZ 85365, United States
Since you want to visit the United States, you won't want to miss out on the best restaurants in Georgetown KY, Williams and Rosemont.
#9) Ninja Sushi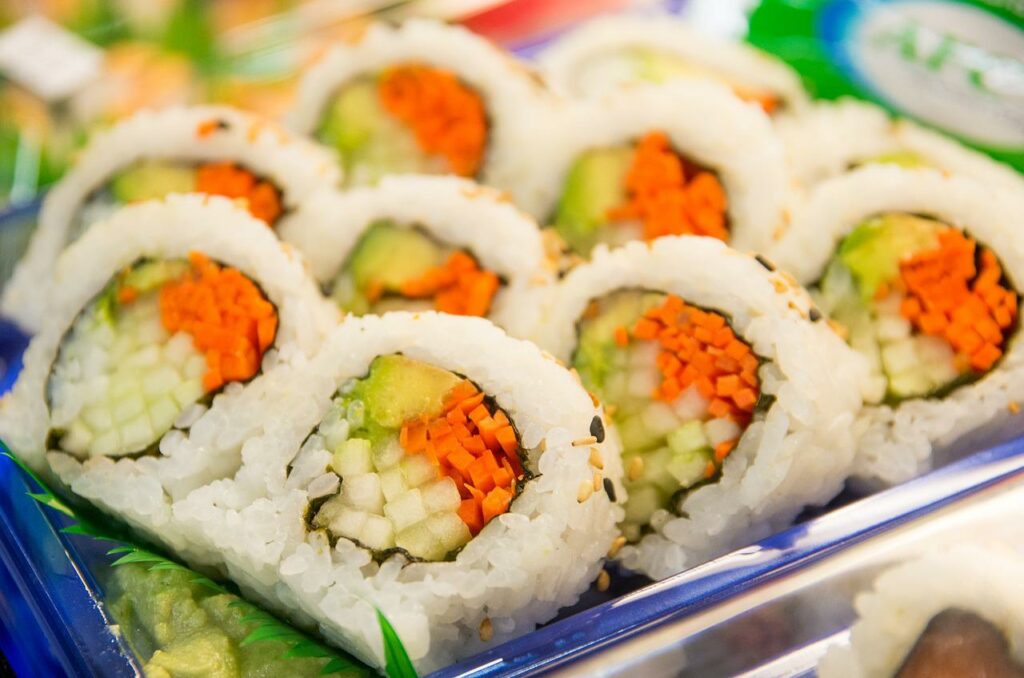 Ninja Sushi is for you if you are looking for a Japanese or Asian restaurant! Their specialty is sushi. They serve the best kind of sushi you can find in Yuma.
What's more? Their noodle dishes are delicious and flavourful. Experience authentic Mexican flavors while enjoying their soups and salads. If you are into seafood, you will enjoy their seafood menu. The chef here is quite good with seafood!
If you want something delicious and spicy, you can try the Devil's Rolls on the menu – it is the best combo of spicy and delicious. The flavors of the dishes vary, as each dish has its own unique flavor. Everything on the menu is cooked fresh, including the seafood and vegetables.
Address: 1400 E 16th St, Yuma, AZ 85365, United States
#10) Cracker Barrel Old Country Store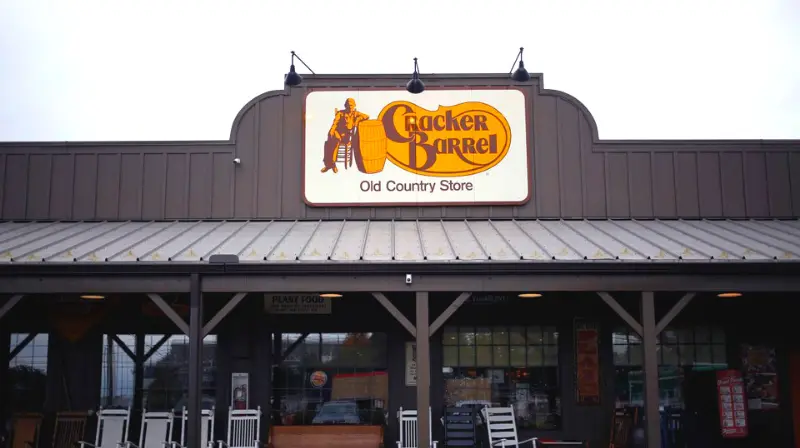 This chain restaurant serves a variety of American comfort foods and has a country store. They serve delicious southern food for breakfast, lunch, and dinner.
They offer sandwiches, assorted cereal breakfasts, sausages, muffins, and pancakes. The place is cozy, and the atmosphere is homely. They also have an on-site retail shop. They offer impressive waiter service, as their staff is always attentive and organized.
They also offer games and entertainment to enjoy your stay as you want to be served. What more? Their biscuits, tea, and hot chocolate are available.
Address: 1780 S Sunridge Dr, Yuma, AZ 85365, United States
#11). IHOP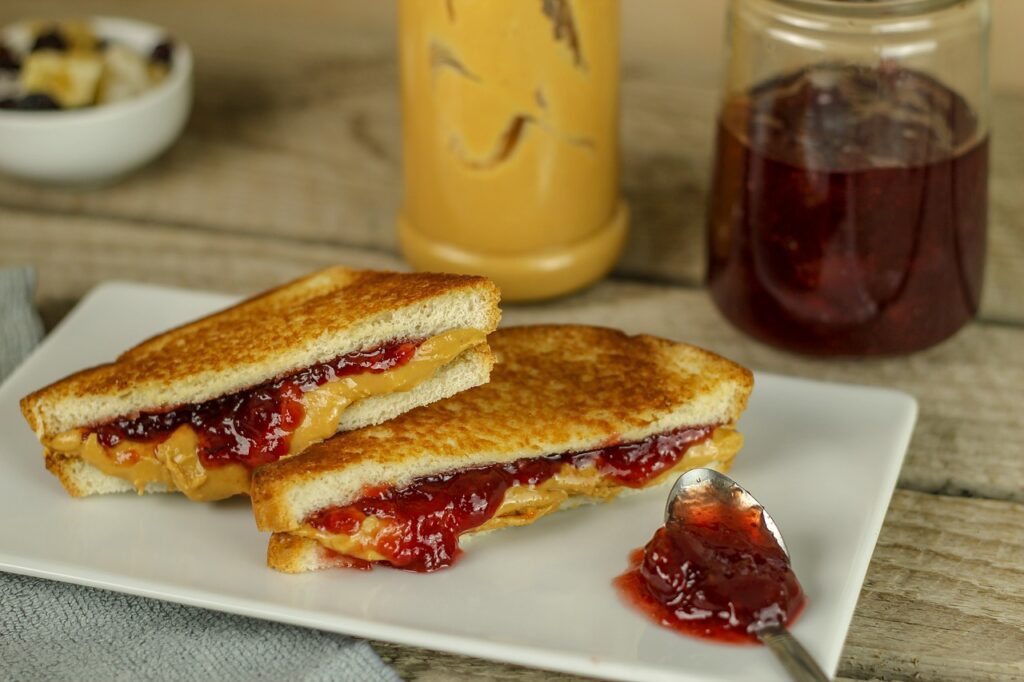 IHOP serves everything delicious, so whether you are coming in for breakfast, lunch, or dinner, their menu will satisfy your cravings. IHOP is a chain restaurant that serves a wide range of Mexican dishes. Discover a unique taste with their home-brewed coffee.
They offer dinner, which is also family-friendly and good for groups. They offer many vegetarian options and other available services, including house service, private parking lot, takeout service, and credit card payments.
Address: 575 E 16th St, Yuma, AZ 85365, United States
Discover the best restaurants in Yuma, Arizona, with our dining list! If your favorite restaurant isn't on our list, do well to drop a comment, and we will consider adding it to our list.
Disclaimer: Vasttourist always strives for content accuracy. Since the time of publishing, travel-related information regarding pricing, schedules, and hours may have changed. Please see individual websites embedded in this post for the most current trip-planning information.

Unless otherwise stated, Vasttourist does not claim ownership of any images used on our blog site. The respectful owners of all visual content have copyright protection. We try to include links to the sources. If any images are your property and you do not want them to appear on our blog, don't hesitate to contact us; we will take them down immediately. We support properly crediting the original writer, artist, or photographer.