10 Best Restaurants in Littleton CO To Enjoy a Fantastic Meal!
Are you looking forward to experiencing the best restaurants in Littleton CO, and do not know where to start? We've got you covered!
There is a long list of nice restaurants in Littleton, and choosing the right one can be difficult, especially if you are a visitor here.
This article will serve as your restaurant guide! We"ve lessened the long list of restaurants to the ten best restaurants in Littleton CO.
You will surely have a pleasant dining experience in Littleton with this list, even as a visitor. This list covers a variety of restaurants, so there's an option for everyone.
Let's get started!
The Best Restaurants in Littleton CO
#1. The Lost Cajun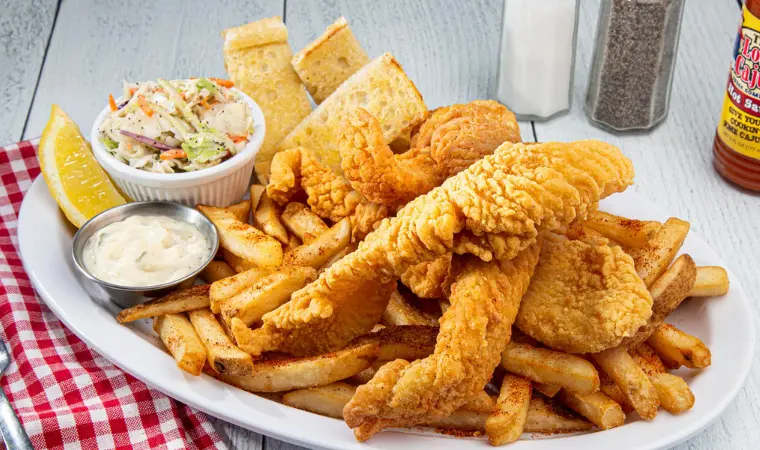 This is the best restaurant in Littleton, Colorado is Cajun & Creole cuisine. The homely surroundings alone will attract your attention, and the dining room with artistic decor and beautiful paintings hanging on the wall will make you love the place.
In addition to a pleasant visual experience, this restaurant will satisfy your cravings. Whether you are dining for lunch or dinner, there's a delicious menu. You can choose to go for seafood, their American cuisine, or go for traditional Cajun & Creole cuisines. They are all delicious!
Their menu is carefully designed to help you choose the type of dish you are craving. If you do not want to dine in, you can order takeout, and if you want a catering service, they also offer that.
For drinks, they serve only beer and wine. Other available features include credit card payments, table service, outdoor seating, and an available parking lot.
Address: 5350 S Santa Fe Dr Unit F, Littleton, CO 80120, United States
#2. Cafe Terracotta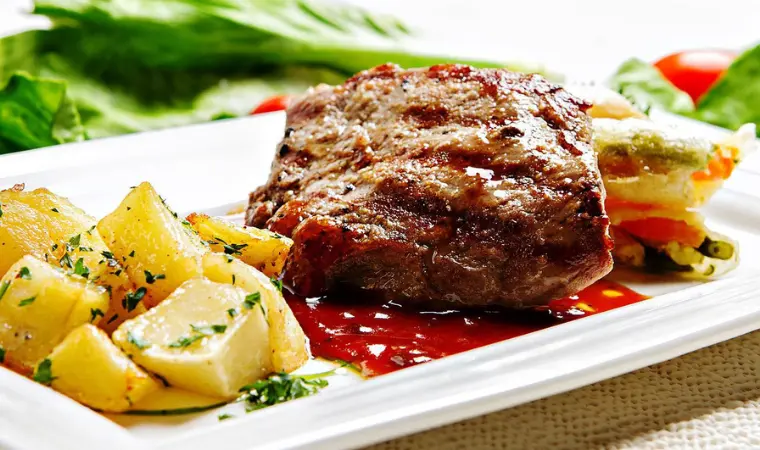 This restaurant is on the top list of classy restaurants in Littleton co. The dining room and seat-out are designed in a simple rustic style.
A spacious seating setting, red brick walls, wooden floors, hanging edgy lamps, and a fine garden make the place charming. The place is simply classy! And as such is perfect for dates and other special occasions.
Also, Cafe Terracotta serves amazing dishes for breakfast, brunch, lunch, and dinner. Their menu cover cafe items, sandwiches, salads, chicken dishes(plates), fish & chips, soups, beef dishes, burgers, steak, and others.
They have a comprehensive wine list from Bubbles to white wine and rosè and red wine. They serve quality meals at a moderate price, and their customer service is impressive.
Other accessible features in Cafè Terracotta include heated outdoor seating(for winter seasons), credit card payments, healthy options, a catering service, a street park, and private parking.
Address: 5649 S Curtice St, Littleton, CO 80120, United States
#3. Smoked Fins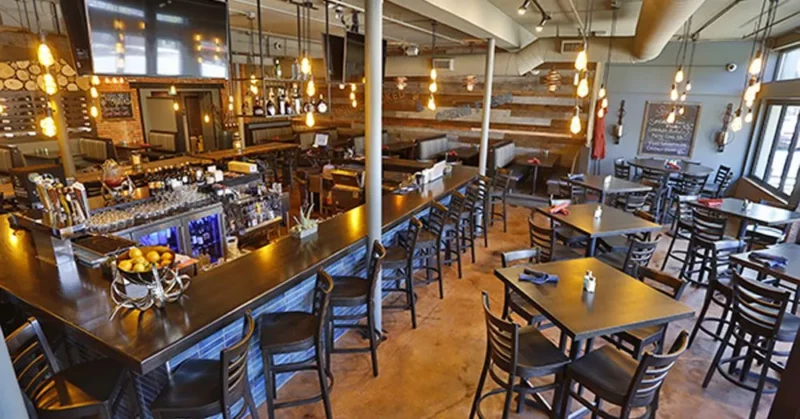 Next on the list of top restaurants in Littleton, CO, is Smoked Fins. This restaurant received one of the best-rated restaurants in Littleton because of its delicious seafood and grilled dishes.
Popular for its classy interiors, Smoked Fins specializes in seafood, grill sushi, and hand-crafted beer and cocktail. What's more?
They serve a good selection of dishes like their housemade lobster Tatar tots, Baja fish Tacos, Fish Mule, Lobster stuffed Avocado, Sushi, and Asian Grilled Salmo.
Their bar service is spectacular, from the bar arrangement to the design and their fantastic beer, wine, and cocktail selection.
Everything about this restaurant is classy, from its interior to its food and drinks! Smoked Fins offers special provisions like an allergy chart, gluten-free options, and vegetarian options.
Address: 2575 Main St, Littleton, CO 80120, United States
You would also want to check out this lovely restaurants in Mountain Home, Davenport Florida, and Honduras.
#4. Los Dos Potrillos
If you are looking for the best Mexican restaurant in Littleton, Colorado, search no more because Los Dos Potrillos is the best in Mexican cuisine.
Los Dos Potrillos is a family-owned Mexican restaurant known for serving delicious Mexican cuisine prepared with local Mexican ingredients.
Their dishes have an appetizing Mexican flavour, and this offers a taste of Mexico here in Littleton co. Here you will get to enjoy all classic Mexican dishes like Cali burritos, Chilaquiles, Chiles en nogada, Enchiladas, Guacamole and many others.
They serve freshly made cocktails and alcoholic beverages. Los Dos Potrillos is the local's favourite, so you might want to make a reservation before you visit.
Address: 35 Springer Dr, Littleton, CO 80129, United States
#5. Toast Fine Food and Coffee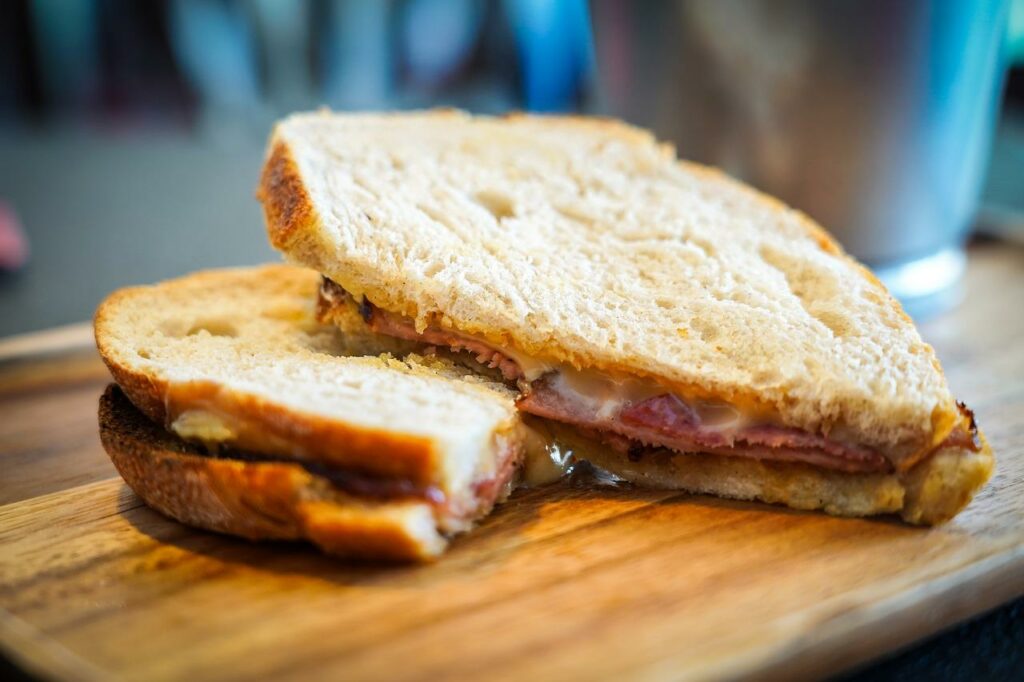 This is the best breakfast restaurant in Littleton, Colorado. They serve delicious breakfast, and their lunch menu is no exception.
Their coffee is really good. You can enjoy great food in a casual, classy setting at a good price! They have a variety of breakfast toast: Strawberry Yoghurt, Almond Butter Banana, Cottage cheese Blueberry, cucumber Hummus, and Avocado Egg.
They offer table service, and their staff is nice and cheerful. Other available details in Toast Fine Food and Coffee include take-out service, credit card payments, outdoor seating, parking lot, and Gift cards.
Address: 2630 W Belleview Ave Ste. 100, Littleton, CO 80123, United States
#6. Farm House Restaurant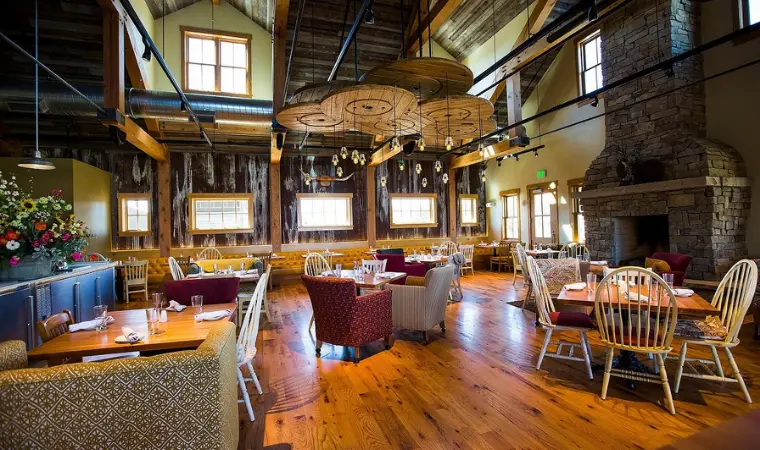 If you are looking for a restaurant where you can enjoy delicious food in a moderate place, Farm House is a good choice.
Their interior decor is designed in a barn-like style, giving a countryside vibe. The main dining hall is quite big and is decorated in the form of a country club- silk flowers, elegantly upholstered chairs, and a stone fireplace.
In addition to a warm and cozy dining room, they serve delicious meals, from sandwiches to pastries, burgers, salads, steaks, chicken, and desserts. If you prefer vegetarian dishes, there are many options for you.
Brewing the best beer around town, you'd be impressed by the taste of their beer. The outdoor seating is a good place to relax while enjoying a smokey bit of chopped pork and Citrusy Brussels sprout, steak, or a cold glass of beer. 
This restaurant is notable for serving big portions. You get to eat to your fill and take some home if you want a takeout service.
Having a large dining hall calls for a family time out or group drinking l. Many people visit The Farm House, especially on weekends. We advise you to make a reservation before visiting.
Address: 2990 Brewery Ln, Littleton, CO 80120, United States
#7. Melting Pot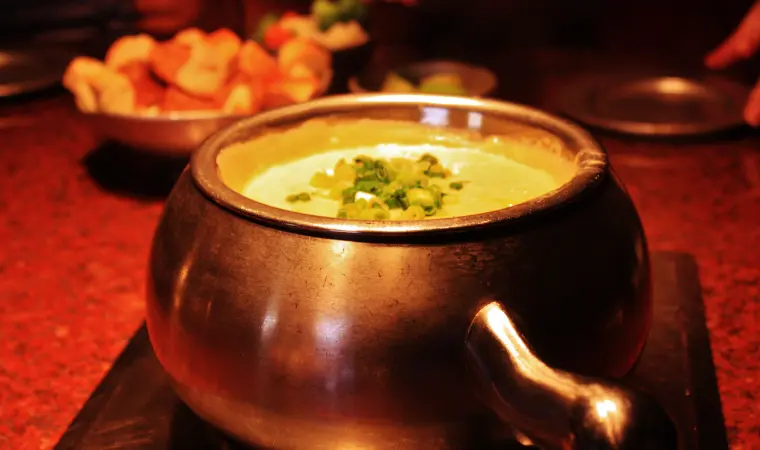 This restaurant is popular amongst tourists and visitors in Littleton co. Voted the most romantic restaurant in Littleton, co, Melting Pot lives up to its title.
The place has an elegant and romantic atmosphere with a mix of eclectic decor. Best for date nights, anniversary celebrations, family dinners, and a casual night out with friends.
They offer four quality course meals, covering fresh salads, seafood, steak, poultry, pasta, and desserts. Their chocolate fondues are a must-try! 
For special diets, there's provision for gluten-free options for all 4-course meals and an allergy menu that accommodates most food allergies. Whether you are dining on the patio or outside the restaurant, you can enjoy a pleasant meal.
Address: 2707 Main St, Littleton, CO 80120, United States
You might also want to check out Guatemala City, Patchogue, and Charleston West Virginia Restaurants.
#8. Damascus Grill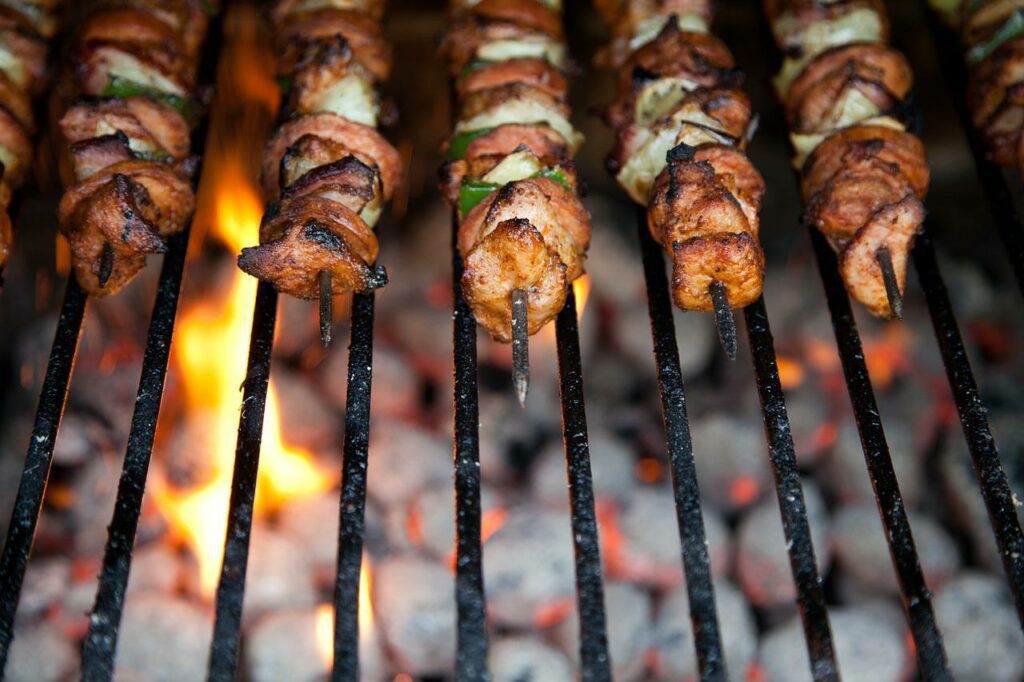 Known for Mediterranean dishes, Damascus Grill is Littleton's favorite spot for delicious hummus, chicken skewers, and grilled mushroom.
They serve lunch and dinner with a wide menu of appetizers, side dishes, soups, salads, meat entrees, poultry entrees, vegetarian entrees, combo entrees, seafood entrees, sandwiches, and desserts.
Damascus Grill is not your regular restaurant because its dining service is unique and thorough. Here, you will enjoy many Mediterranean dishes prepared with fresh local ingredients. Whether you are a vegetarian or meat lover, this restaurant will satisfy.
Address: 1399 W Littleton Blvd, Littleton, CO 80120, United States
#9. Romano's Pizzeria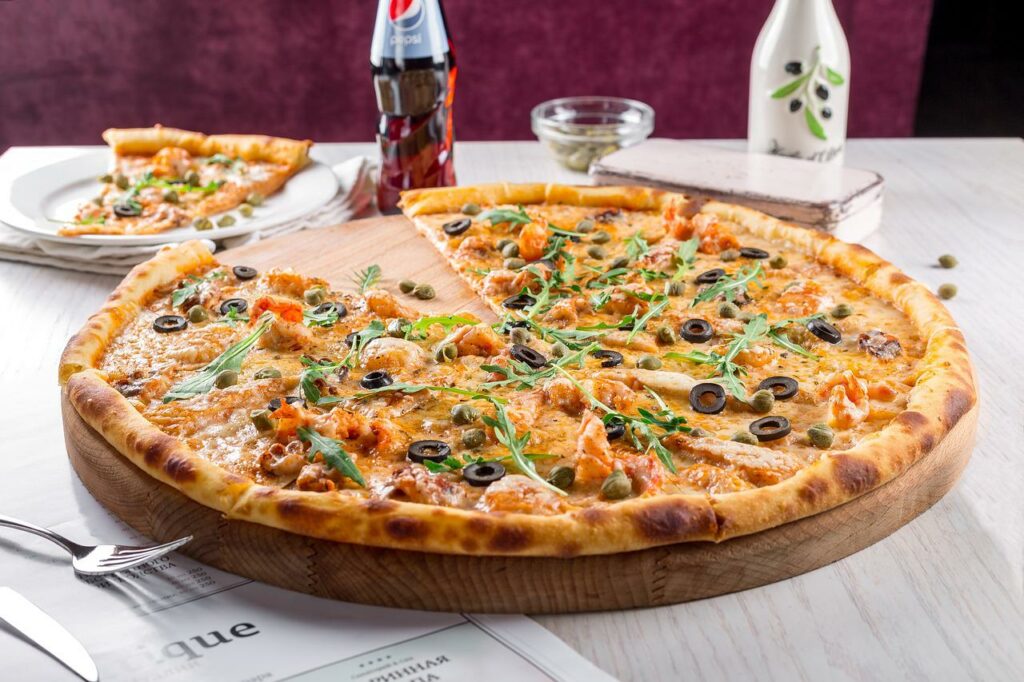 It will help if you visit Romano's Pizzeria for a premium Italian treat in Littleton. With almost fifty years of experience, the restaurant has been Littleton's local favourite destination for homemade Italian cuisine.
Their entire menu is worth exploring. The cooks are good at serving mouthwatering pan pizza, spaghetti, seafood, and sliced sausages.
Even if you are not much of an Italian eater, you will be impressed by the delicacies served in Romano's Pizzeria.
Address: 5666 S Windermere St, Littleton, CO 80120, United States
#10. Zaika Indian Cuisine
Zaika Indian Cuisine is one of the best restaurants in Littleton, CO that serves delicious Indian dishes with rich flavours.
With Zaika Indian Cuisine, you experience the Indian food culture away from India-in Littleton co. They serve traditional Indian cuisine with a modern flair. With a combination of colourful and tasty dishes, you will come back for more!
For special diets, gluten-free, vegetarian, and vegan options are available. They also run a full bar, as they serve cocktails, sparkling wine, white wines, red wines, draft beers, bottled beers, whiskies, scotches, vodkas, tequilas, gin, rums, and other non-alcoholic drinks.
Address: 151 W Mineral Ave #109, Littleton, CO 80120, United States
Enjoy your meal at Littleton, CO
With this list, you will find the best restaurants in Littleton co to satisfy your cravings and grant you a pleasant dining experience.
If we missed out on any restaurant you think should be on the list of top restaurants in Littleton, kindly inform us in the comment section, and we will consider adding them to our list.