10 Best Restaurants In Guatemala City For An Unforgettable Dining Experience
Restaurants in Guatemala City offer a variety of foods from all over the world, and with so many options, it can be hard to choose where to go.
These restaurants will help you narrow down your choices and ensure that you're getting the best culinary experience possible while you're in the country.
With so many restaurants to choose from in Guatemala, it can be hard to know where to go if you're looking for a specific type of food.
Whether you are looking for traditional Guatemalan cuisine or trying new things, these top 10 restaurants have something for everyone!
Best Restaurants In Guatemala City
#1. Las Carnes de Rodrigo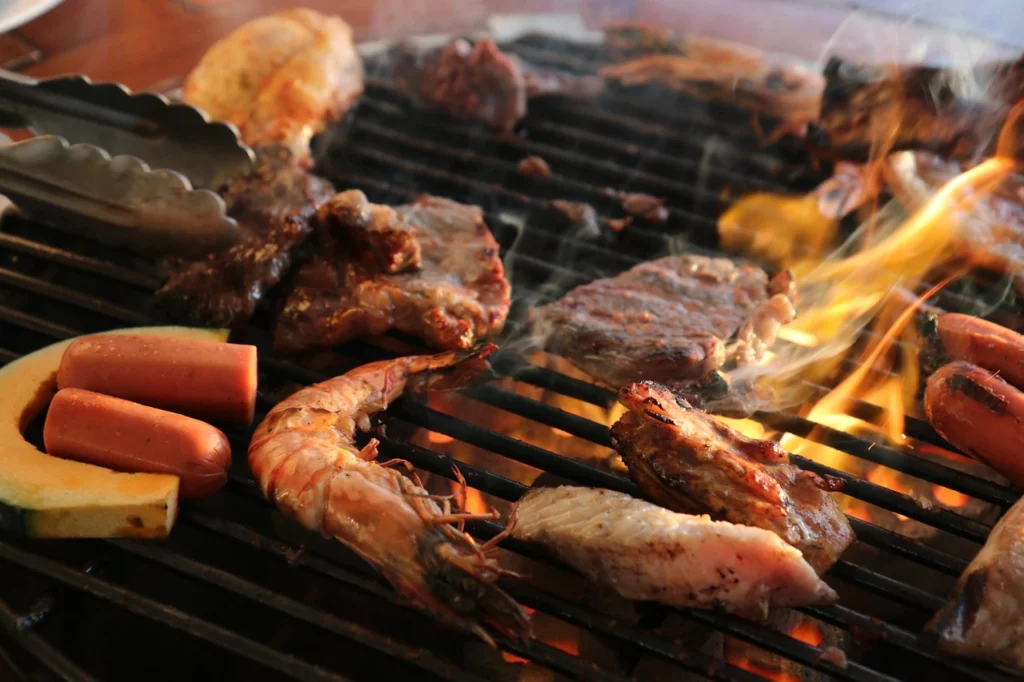 Rodrigo's Carnes is one of the famous restaurants in Guatemala that serves classic Guatemalan dishes with their famous meats on top.
One family has run this restaurant for more than 50 years, and they have been working to keep authentic Guatemalan cuisine alive. They have endless meat options that make it easy to build any meal you can imagine at a reasonable price.
Their most popular dish is called bistec encebollado, which translates to angry steak and consists of a piece of beef smothered in onions, tomatoes, and jalapenos.
You will find amazing reviews about Rodrigo's Carnes because they strive to make each guest feel welcome. It is also located next to several hotels, making it easy for tourists to stop by after a long day of exploring.
It is also very close to many other restaurants if you are looking for something different or want to try some local flavors.
The restaurant has a great ambiance and makes you feel like you are eating somewhere special without breaking your budget.
Most people who visit Guatemala go out of their way to eat here, so I recommend making reservations before going during peak season or on weekends.
Address: 7A Avenida 4-20, Cdad. de Guatemala, Guatemala
#2. Rincon Del Steak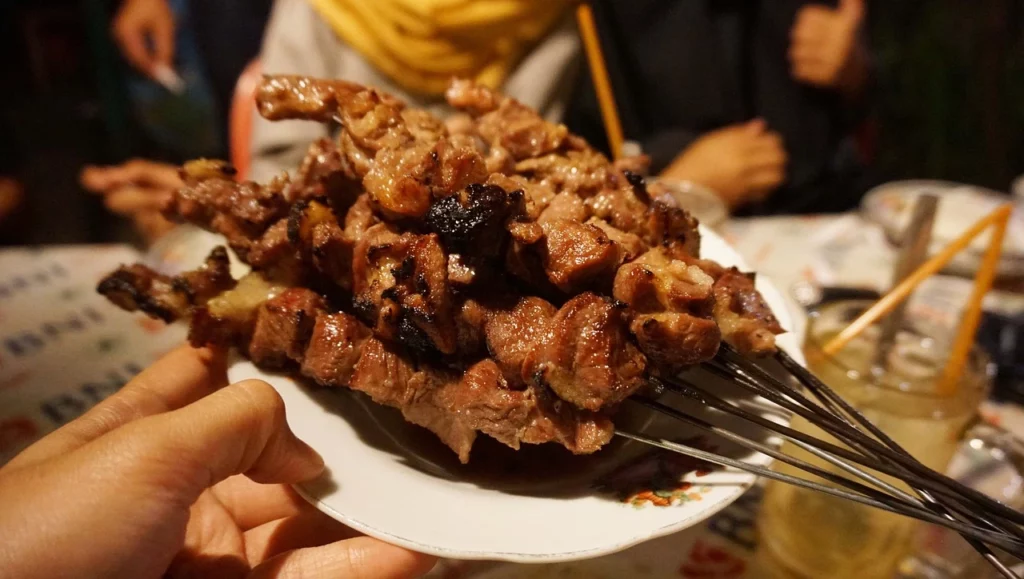 If you're looking for a meal that will satisfy your taste buds while keeping your budget in check, look no further than Rincon Del Steak.
This restaurant is one of the best places to eat in Guatemala City, it is a local favorite, and serves up everything from garlic shrimp to sweet plantains as part of its innovative Guatemalan fusion menu.
I would say Rincon Del Steak is one of the 5-star restaurants in Guatemala City because they really can satisfy your taste.
You can find everything you need to know about Rincon del Steak on their Facebook page; once you've had a chance to read up on what sets them apart from other restaurants in their area, give them a call for more information.
Reservations are accepted, so be sure to ask if you don't see anything available before deciding on somewhere else to eat!
Address: 5A Avenida 10-30 Ciudad de Guatemala, 01009, Guatemala
#3. Tikka Masala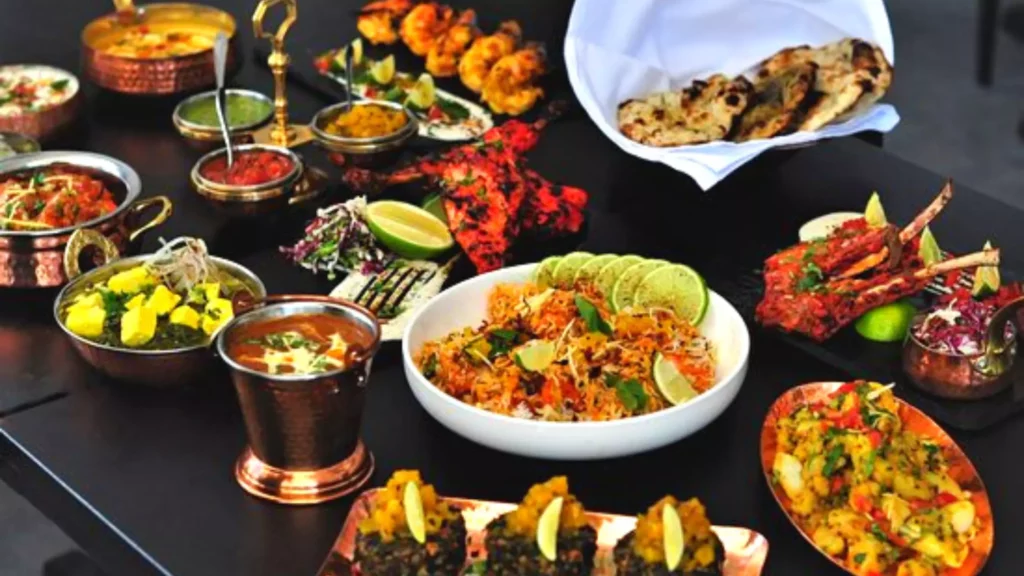 Tikka Masala is a traditional Indian dish widely served in Guatemala restaurants near me. If you're new to Guatemalan cuisine, Tikka Masala is a great dish to try since it's both authentic and widely available.
Depending on your taste preferences, you can choose a vegetarian or meat-based Tikka Masala. Both varieties are made with curry, cream, and spices to give them an amazing flavor.
The Tikka Masalas are prepared using fresh ingredients for extra flavor. These ingredients include herbs like cilantro and mint and various spices like coriander and ginger for added punch.
The best restaurants in Antigua, Guatemala, also use a variety of meats including chicken, lamb, beef, shrimp, and salmon.
Since Tikka Masala is so versatile, you can even get it as a sandwich! This delectable dish pairs well with naan bread or rice pilaf to round out the meal.
Address: JG67+2G3, Cdad. de Guatemala, Guatemala
You would also enjoy the Best Restaurants in Rosemont, Peterborough (United Kingdom), and Bakersfield (California).
#4. Cadejo Brewing Company Beerhouse & Grill
Considered one of Guatemala's top restaurants, Cadejo Brewing Company is a beautiful space to enjoy unique dishes inspired by Guatemalan culture.
They serve a wide range of drinks, including handcrafted beers and delicious cocktails. Their food is amazing; you should order appetizers like ceviche and jalapeño garlic shrimp and main courses like seafood risotto or mushroom pasta.
Every meal comes with fluffy quesadillas that you can dip in sauces like salsa verde or hummus. This is truly one of the best breakfast restaurants in Guatemala City to try! You can also come here for lunch or dinner, and they're open every day from 8 am until midnight.
This restaurant has received positive reviews on TripAdvisor: Amazing experience. Very nice people working there and they were always asking if we needed anything else while we were eating, made us feel at home. Best food I have ever had in my life.
Address: 13 Calle 4, Cdad. de Guatemala, Guatemala
#5. Hibiscus Restaurante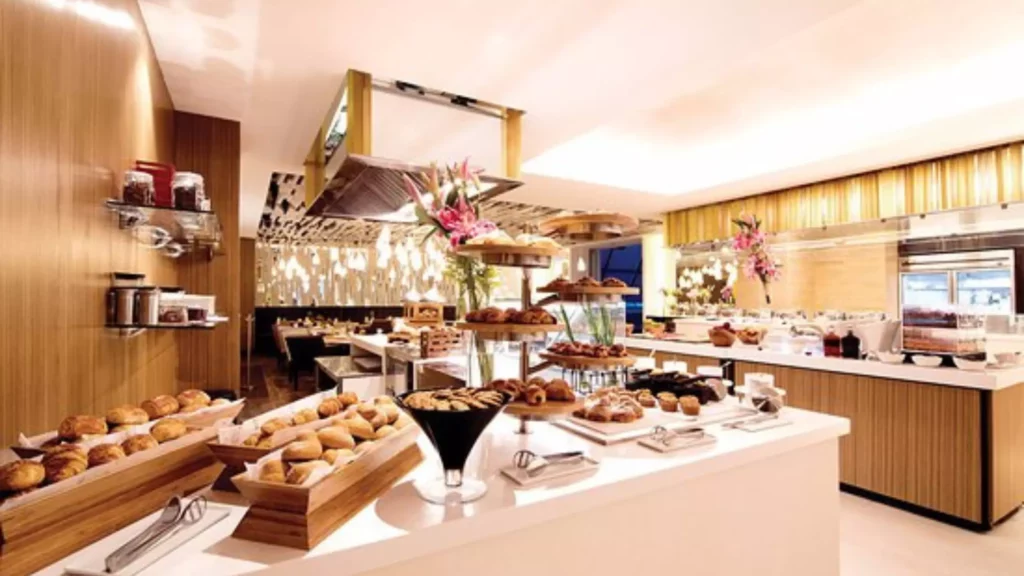 Located in Guatemala City, Hibiscus is one of the best restaurants in Guatemala. Hibiscus is located at 22-43 Hotel Grand Tikal Futura and provides gourmet cuisine worldwide.
A popular restaurant for tourists, travelers, locals, and students alike, a trip to hibiscus should be at the top of your list of things to do in Guatemala City.
When visiting hibiscus, you can expect a friendly welcome, impeccable service, and delicious food, all with a smile!
Try their famous tacos de Pescado (fish tacos) or their carnitas (pork). If you are looking for an unforgettable dining experience, look no further than a hibiscus; it is good!
Address: 22-43 Hotel Grand Tikal Futura, 2do nivel, Guatemala, Calzada Roosevelt 11, Cdad. de Guatemala, Guatemala
#6. Casa Cantonesa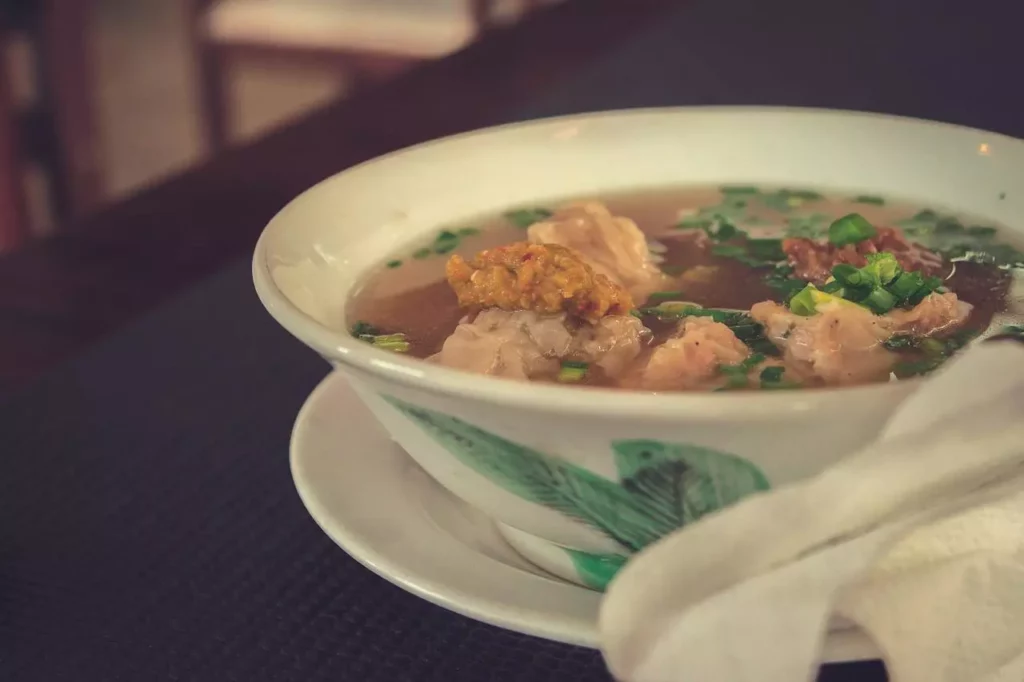 Casa Cantonesa serves traditional Guatemalan cuisine with a contemporary flair. Casa Cantonese is in La Antigua, one of the most beautiful colonial cities in Central America. It has great views and delicious food. 
There is no shortage of things to do in Guatemala, making Casa Cantonesas an ideal stop on your exploration.
If you like seafood or authentic Mexican food and have some extra time, try stopping by Las Cataratas del Ixcan to see breathtaking waterfalls as impressive as their name implies.
Address: frente al canal 3, 30 Avenida 4-84, Cdad. de Guatemala, Guatemala
#7. Restaurante El Cafetal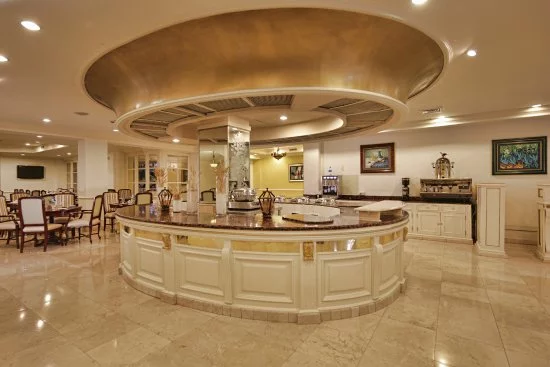 One of Guatemala's most famous restaurants, El Cafetal, has been recognized by Gourmet Magazine and USA Today.
The restaurant is known for its fine dining experience. If you want to feel like a VIP while traveling, come here. Located just outside of Antigua, in Panajachel, there is a reason why people travel to beautiful Lake Atitlan to eat at El Cafetal.
Chef Nicholas Arreguin's food will give you chills with its deliciousness! Whatever you order on his menu is sure to be amazing.
The ambiance of his establishment will make you think that you are in France or Italy, not Central America!
You can also try their homemade pasta, which is another one of their specialties. It's so good that they have a pasta-making class where you can learn how to make it yourself!
Make your reservation ahead of time because they fill up quickly.
You may also check out the best places to eat in Scranton (Pennsylvania), Beaver Creek (Colorado), and Bethesda (MD).
#8. Del Griego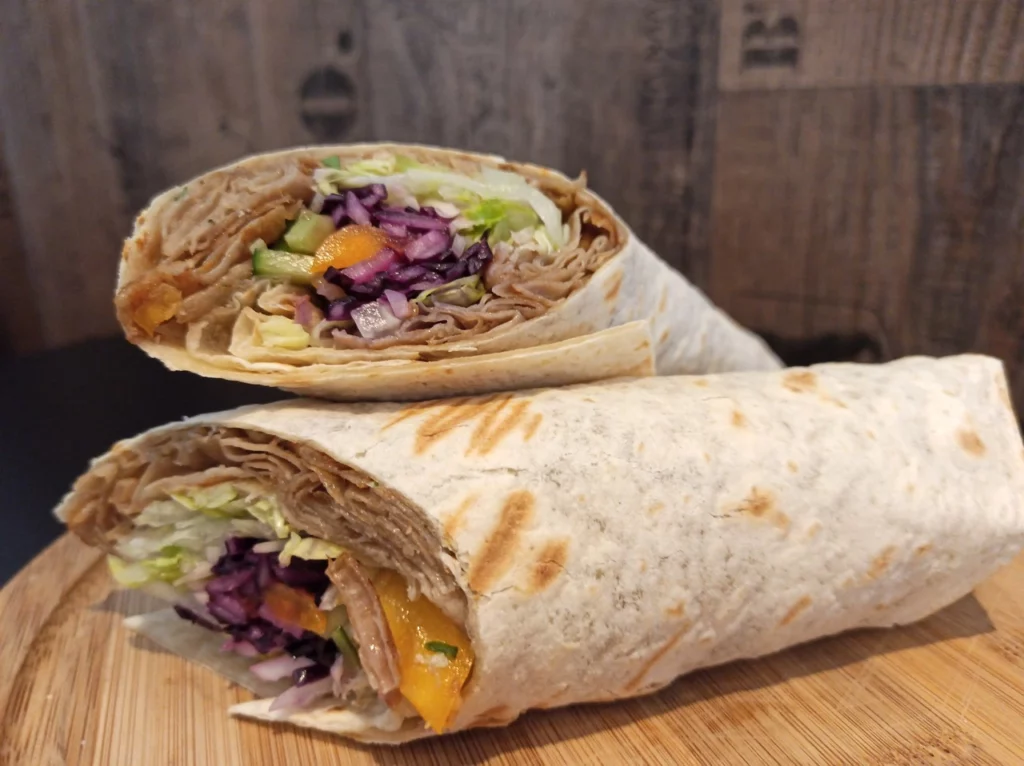 Del Griego is a restaurant that will transport you to another place, especially if you are interested in art. With many of its walls decorated with paintings and artwork, it feels like a completely different world when you walk in.
This restaurant offers three-course meals with different types of cuisine every night and focuses on local food.
Each plate is beautifully presented, allowing for a dining experience that could compare to some of your more famous restaurants in Guatemala City.
And one thing I love about Del Griego? It's open from 6 pm until 10 pm, so no matter what time you get home or have time to eat dinner, it's always possible to enjoy fine dining without even leaving your neighborhood.
#9. Gracia Cocina de Autor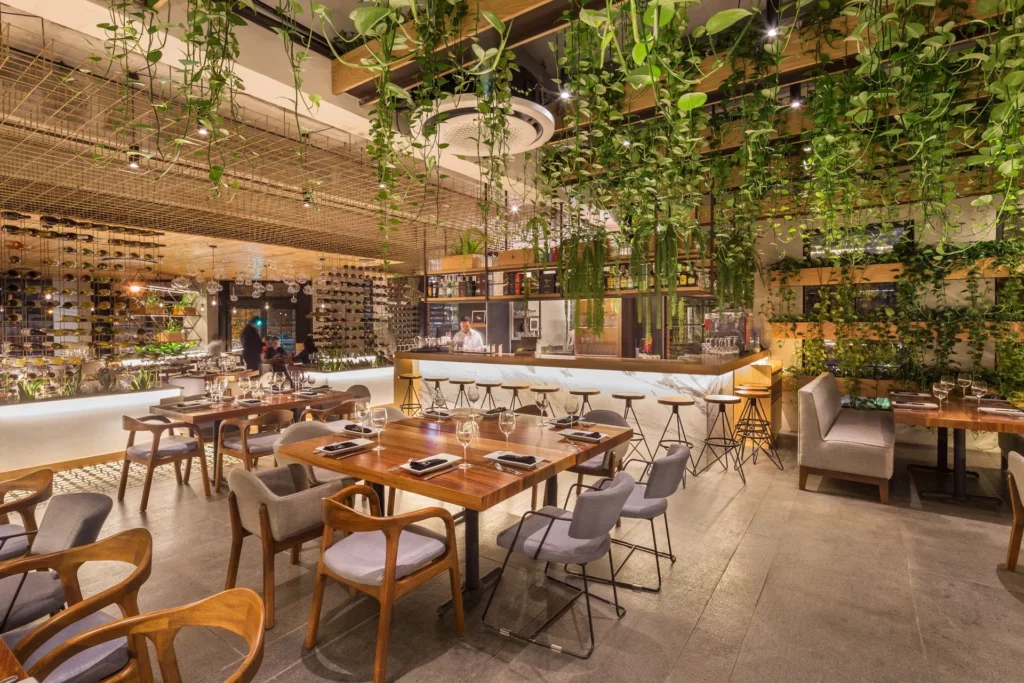 This restaurant serves delicious Latin American cuisine and is one of the best restaurants in Guatemala. It is located in a picturesque town on Lake Atitlan and has many international accolades.
Gracia Cocina de Autor uses fresh ingredients from surrounding farms to serve an authentic meal to its customers. Their service is both friendly and helpful, making it an enjoyable experience for tourists.
A visit to Gracia Cocina de Autor is a must for anyone visiting Lake Atitlan and anyone interested in sampling traditional Guatemalan cuisine for themselves.
You can dine on their beautiful patio if you want a view of Lake Atitlan or inside if you want more privacy or to keep warm during the winter months.
Address: Segundo Nivel, Plaza Diez, Avenida 13-05 6, Cdad. de Guatemala, Guatemala
#10. Hacienda Real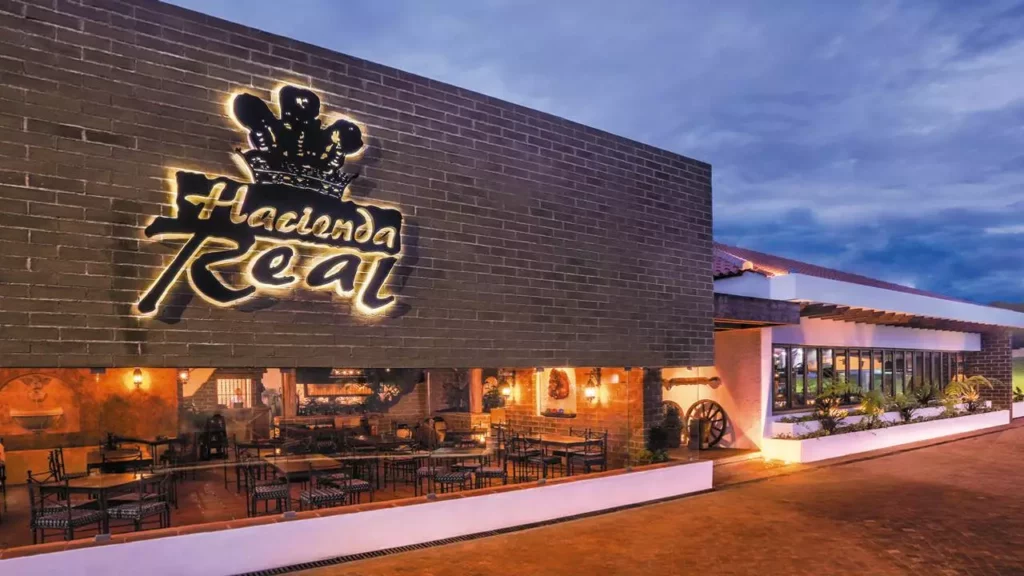 Hacienda Real is a beautiful restaurant and event center. It's one of our favorite places to go with out-of-town visitors, so we often bring them here for an authentic Guatemalan dining experience.
This place is family-friendly, but it's also romantic enough for a date night, and with its private dining rooms, it's perfect for small gatherings.
You can even host your next big party or event here! The ambiance here is just as good as their food; you won't be disappointed. Plus, they serve complimentary coffee during dinner service. What more could you ask for?
We recommend ordering their seafood dishes because they're always cooked perfectly, but if seafood isn't your thing, don't worry!
They have plenty of other options on their menu that will satisfy anyone who walks through their doors. Hacienda Real is one of our top picks for restaurants in Guatemala City, with amazing service and delicious meals.
Enjoy Your Meal at Guatemala City Restaurants
A-List of famous restaurants around the city: Las Carnes, Maya Grill, Rincon Del steak, Tikka Masala, and lots more. These are great restaurants that offer you a taste of everything good about Guatemalan cuisine.
These places are perfect for eating out with friends or family, and everyone who goes there comments on how delicious their food is.
The atmosphere in all of them is friendly and inviting to tourists. Whether you're looking for a great family restaurant or a fancy place to celebrate a special occasion, Guatemala has no shortage of options.
Our list should help narrow down your search. But be sure to let us know in the comments if you have any recommendations of your own. We'd love to hear from you!