Top 15 Best Restaurants In Beaver Creek Colorado
Are you looking for the best places to eat in Beaver Creek, Colorado? Discovering the best restaurants to sample local food is an absolute must! Thankfully for those traveling to Beaver Creek in Colorado, fantastic dining experiences are waiting to be explored.
Not only will you experience incredible dishes made with fresh local ingredients, but you will also be surrounded by beautiful mountain scenery!
From regional fares like Rocky Mountain trout and bison steaks to globally inspired cuisine like sushi or Indian thalis, Beaver Creek's restaurant scene caters to every taste imaginable.
In this blog post, we'll cover some of the top restaurants in Beaver Creek, Colorado, ranging from gourmet French cuisine to spicy Mexican food. So, grab your appetite and get ready for an unforgettable culinary experience!
What are the Best Restaurants In Beaver Creek Colorado?
#1. Splendido at the Chateau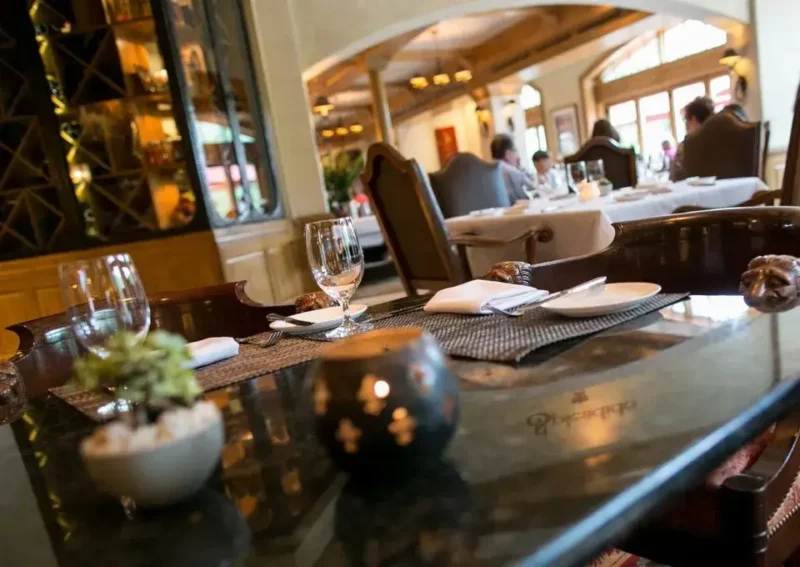 The upscale eatery Splendido at the Chateau in Beaver Creek serves fine dining food. The restaurant is dedicated to using the most incredible ingredients, year-round and seasonal. As a result, all herbs are grown in-house in the garden, and fresh produce comes from nearby farms.
The menu includes delectable delicacies produced with fresh fish, such as trout and monkfish, duck, beef, and lamb. The food is created with attention and love. A team of talented chefs thus aesthetically exhibits them as well.
The pinnacle of Beaver Creek dining is available at Splendido. Booking in advance is highly advised due to the restaurant's high demand.
Address: 17 Chateau Ln, Beaver Creek, CO 81620, United States
#2. Mirabelle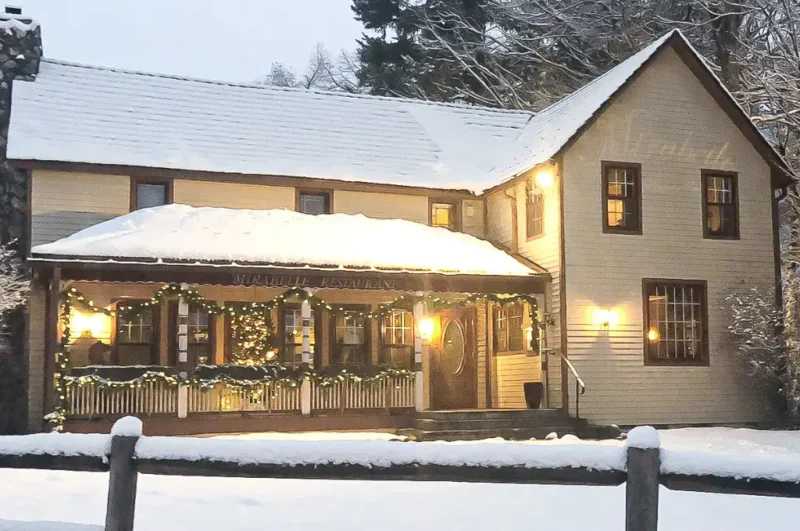 One of the top restaurants in Beaver Creek, Colorado, is the exclusive luxury eatery, Mirabelle. In 1992, renowned chef Daniel Joly bought the eatery. Since then, it has become stronger and stronger.
He is now the sole Belgian Master Chef in America. There are just a few items on the menu that may be created to order.
You may make your supper or choose from a set menu. Chef Daniel offers some of his favorites and inventive pairings on this menu.
Meanwhile, luxury meals like foie gras, elk, lobster, and yellowfin tuna may still be available on the menu. The recommendations for wine pairing with certain foods in the vast wine list were highly appreciated.
Address: 55 Village Rd, Avon, CO 81620, United States
#3. Grouse Mountain Grill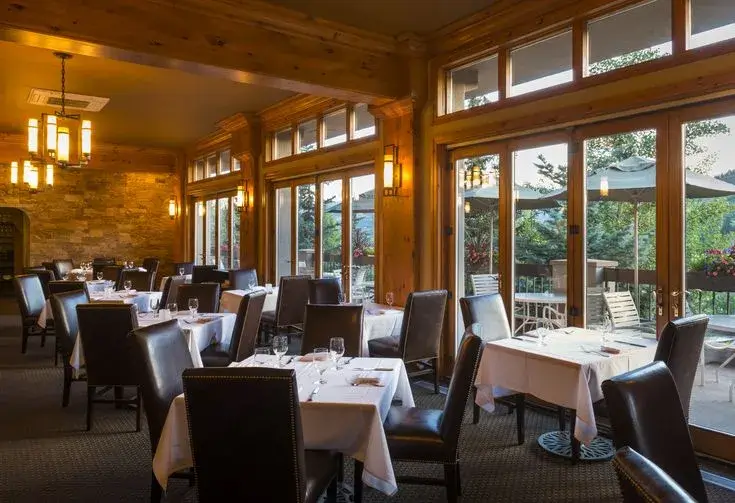 The Grouse Mountain Grill is an upscale restaurant in Beaver Creek that is both relaxing and affordable. This charming eatery is located in a woodland, making it the perfect place to enjoy authentic mountain cuisine.
You may enjoy outstanding cuisine and breathtaking mountain and village views here. On TripAdvisor, this Beaver Creek restaurant has the highest overall rating.
A specialty of The Grouse Mountain Grill is farm-to-table cuisine. Therefore, you will find some high-end delicacies and well-known favorites on the menu.
The pan-seared Alaskan halibut, warm apple bread pudding with salted caramel ice cream, and pork chops with a pretzel crust are all dishes you should try.
Address: 141 Scott Hill Rd, Avon, CO 81620, United States
#4. Golden Eagle Inn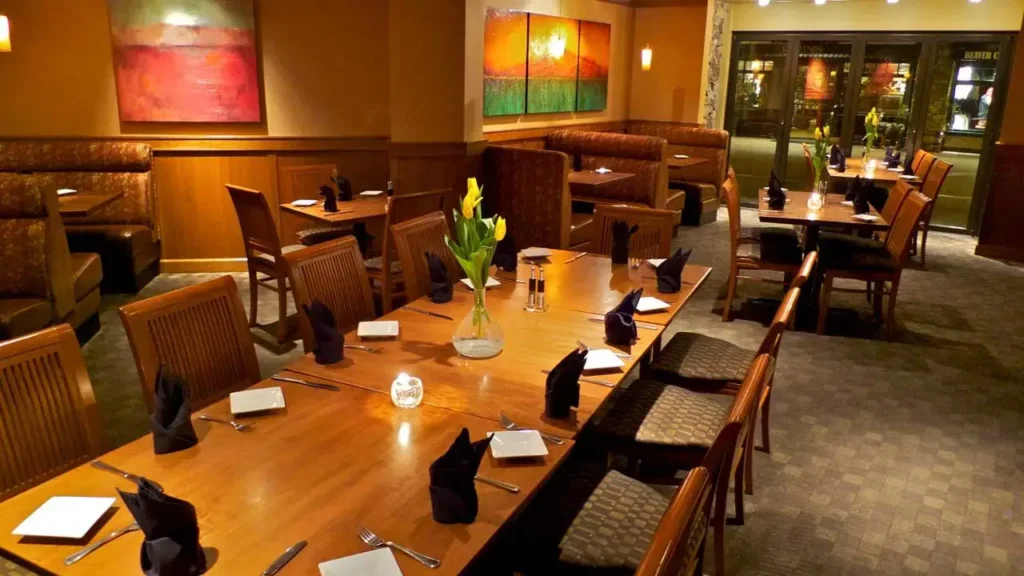 This is one of Beaver Creek's top eateries and is excellent if you want something different. Additionally, this is one of the only eateries in Beaver Creek with a broad selection of game meats. This is due to the idea behind the restaurant's founding, a game-centric approach to hearty mountain food.
If you like venison, I'd suggest the elk carpaccio and the bison flatiron steak fries. They offer both lunch and dinner options, and the menu is creative and new.
Even the children's menu is available! To go with your dinner, The Golden Eagle Inn also offers a substantial range of wine, beer, and drinks.
Address: 118 Beaver Creek Plaza, Beaver Creek, CO 81620, United States
Do you want to explore more beautiful restaurants around? Then you need to check out the best restaurants in Bethesda, Greenville (Texas), and Columbus (Mississippi).
#5. Hooked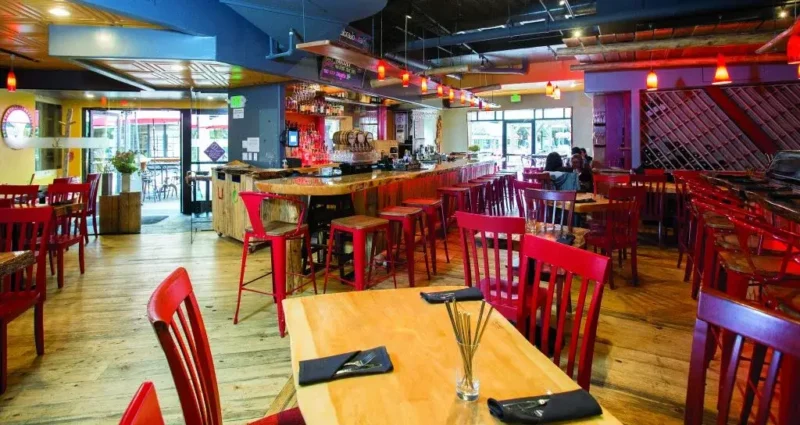 Hooked is a seafood restaurant, as you could have guessed from the name. The Tiki Bar features a Polynesian aesthetic and offers island-inspired cocktails and top-notch caviar. A wonderful way to spend a day is at the outside Tiki Bar, which is also present.
It doesn't follow that they only serve seafood because that's what their menu emphasizes. Po Boy sandwiches, sandwiches, and poke bowls are available for lunch.
Depending on your appetite and mood, the supper menu offers delicious large and small meals. I heartily endorse their sushi. However, the large platters are fantastic, so I recommend the king crab legs or the fish tacos.
Address: 122 Beaver Creek Dr, Avon, CO 81620, United States
#6. Beano's Cabin
In the winter, you'll need to take an open-air sleigh ride to Beano's Cabin. Beano's Cabin personifies Beaver Creek. The journey to this eatery, tucked away high in the mountains, is half the adventure.
You can also take a snowcat or ski there. In warmer months, patrons can travel to the restaurant on horseback, which takes an hour, or by wagon, which takes 20 minutes.
As soon as diners come, the waitstaff will provide them with hot cocoa, slippers, and blankets to keep them warm. Once it is through, you will be served a fixed menu of three to five courses.
A three-course meal will be served for early meals, while a five-course meal will be fit for late dinners. Expect to see regional cuisine.
Address: Beaver Creek Resort, Avon, CO 81620, United States
#7. Beaver Creek Chophouse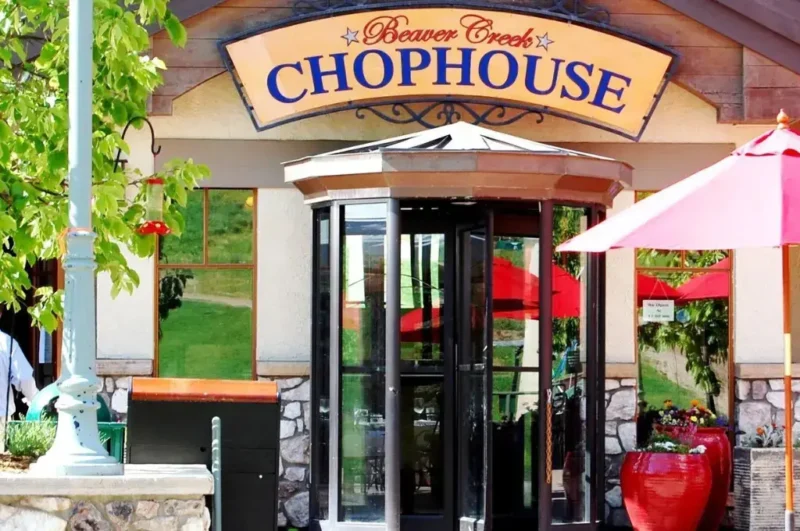 One of Beaver Creek's top eateries is this one. Due to its sloped location, the Beaver Creek Chophouse has fantastic views of both Beaver Creek and Vail.
Consequently, this is the perfect place to eat after skiing! Although the deck is ideal for supper and a view, live music is occasionally performed inside.
The restaurant has an extensive menu with a section for steak dishes and another for seafood. We recommend the New York strip with lobster mac and cheese or the Chilean sea bass. They also offer one of the best breakfasts in Beaver Creek, Colorado. Try to add this to your list today.
Address: 15 W Thomas Pl, Avon, CO 81620, United States
#8. Vin48 ( Top Rated Seafood Restaurants in Beaver Creek)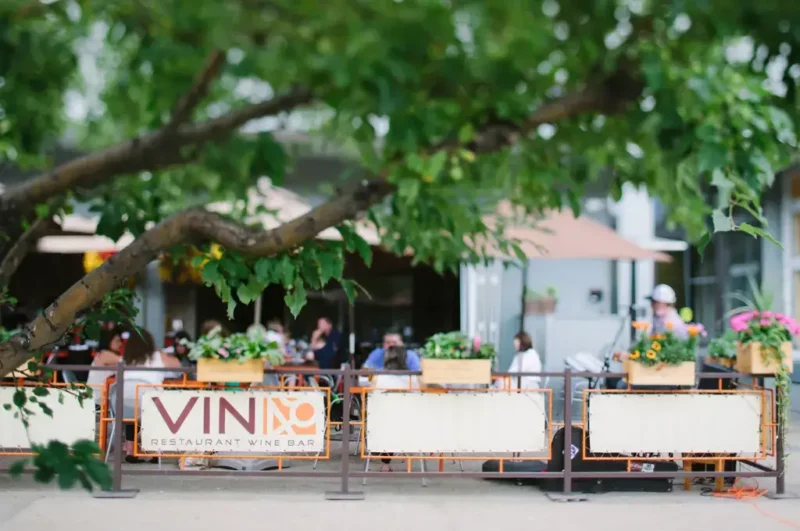 According to TripAdvisor, Vin48 is one of Beaver Creek's finest dining establishments. The restaurant offers a diverse selection of modern and rustic cuisine on small and large dishes.
Vin48's wine range, however, is its main selling point. Wine experts will therefore enjoy more than 40 different wines to complement their meals.
The menu is offered for both curbside pickup and in-house dining. All of the dishes have been selected by Chef Charles Hayes and are seasonal. The braised ranch goat or the grilled octopus is excellent first options.
For the entrée, don't forget to look at their pork du jour. The chef kills a whole heritage breed hog every night and creates a brand-new, mouthwatering pork dish.
Address: 48 E Beaver Creek Blvd, Avon, CO 81620, United States
#9. Blue Moose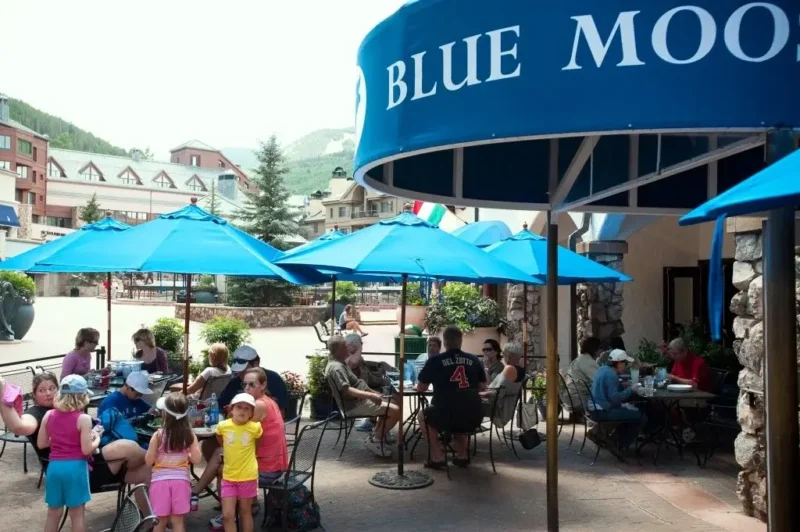 This is one of Beaver Creek's top pizzerias in Blue Moose, which is also fairly well-known. Look for the blue umbrellas in the Beaver Creek village to locate the location quickly.
They specialize in New York-style pizza, calzones, pasta, and sandwiches. It's even feasible to make pizza from scratch!
You'll discover several well-liked options and a few more original combinations on their menu. One of my favorite pizzas was the classic, which had chopped meatballs and sauce, and another was the cowboy pizza, which had chicken and smoked gouda.
Address: 76 Avondale Ln, Avon, CO 81620, United States
#10. Coyote Café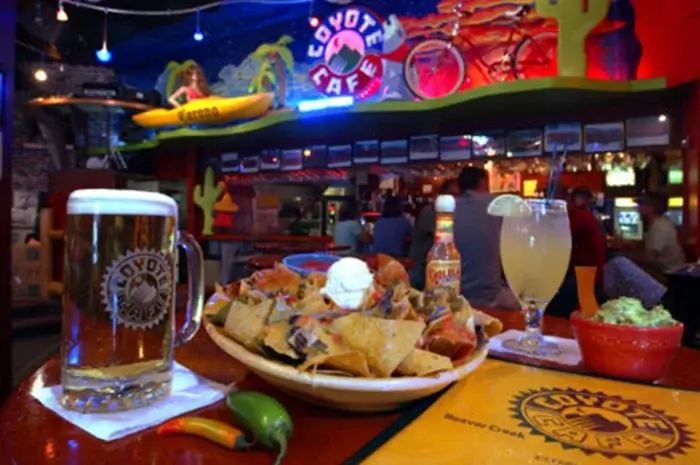 The Coyote Café is well known for being Beaver Creek's first bar. Although the doors were opened in 1983, they are still operating today. Mexican food and contemporary American food are also offered on the menu.
Due to its location, this restaurant is a favorite among people who enjoy mountainous activities. Coyote Café is the ideal place for an après-ski because it is situated at the base of the Centennial Lift.
You're sure to find something you like on the menu because it has a large selection of foods and is reasonably priced. So, expect quesadillas, chips & salsa, tacos, and other traditional Mexican foods. However, they also provide classic hamburgers, salads, and chili.
Address: 210 The Plaza, Beaver Creek, CO 81620, United States
You may also like to check out the best places to eat in Fremont (California), Terre Haute (Indiana), Morristown (Tennessee), and Clovis (New Mexico).
#11. Route 6 Café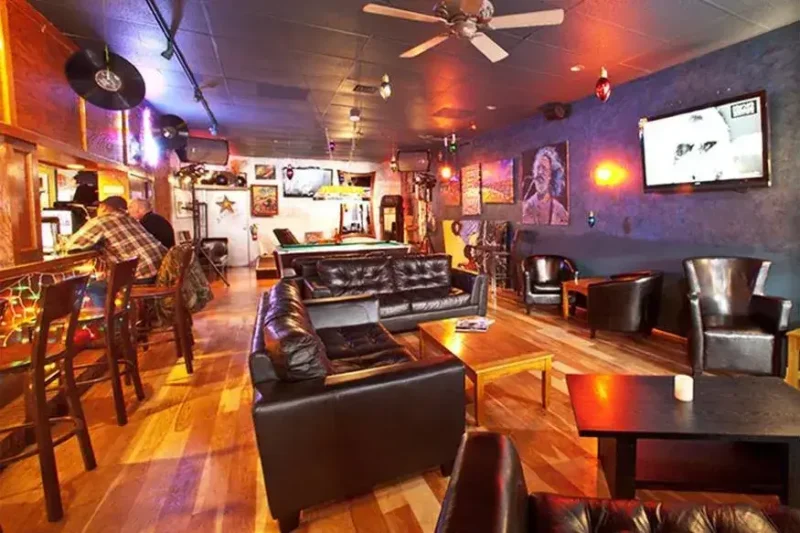 This casual restaurant is one of the best in Beaver Creek because the prices are reasonable, and the staff is friendly.
Although it delivers beautiful meals, it is inexpensive. Even though they provide dinner, this hotspot is most known for its filling breakfast and lunch menu.
Locals have been frequenting Route 6 Café for 16 years. A children's play area and a lounge with pool tables, darts, and pinball can be found at this family-friendly establishment.
Address: 40801 US-6, Avon, CO 81620, United States
#12. 8100 Mountainside Bar & Grill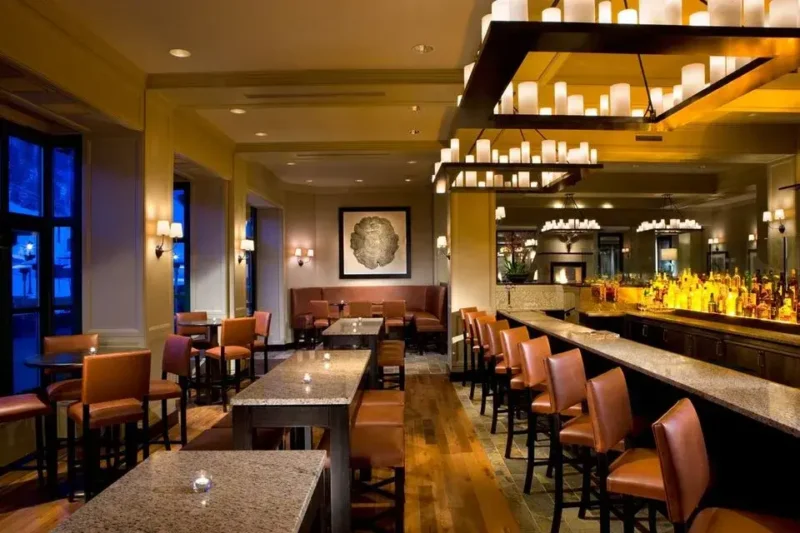 The Park Hyatt Beaver Creek Resort and Spa is home to the 8100 Mountainside Bar & Grill. It is a sophisticated and romantic location that offers delectable food at an affordable price.
The best aspect of this restaurant has to be the view. You can stay there and eat with a picture of the slope to make the most of the location.
Well-known dishes made with seasonal ingredients are offered on the menu. There will probably be steak, elk, and trout lunches.
We suggest taking a peek at their ever-changing drink menu. Craft beers, fine wine, and craft cocktails are all frequently served.
Address: 136 E Thomas Pl, Avon, CO 81620, United States
#13. Toscanini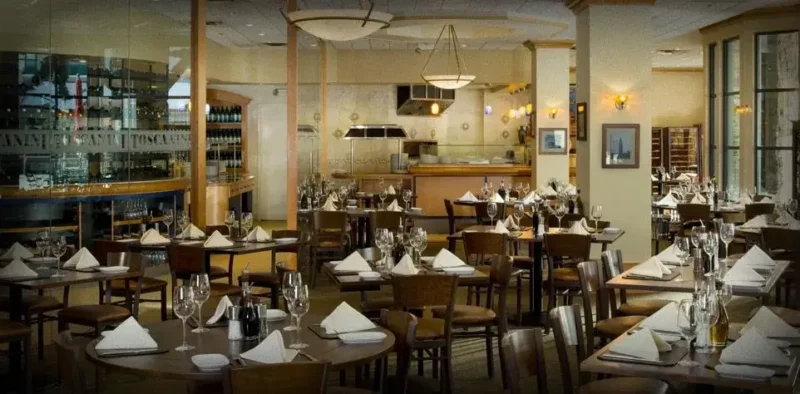 Toscanini is next to the skating rink in Beaver Creek Village. Their menu combines regionally sourced ingredients with modern interpretations of classic meals.
This upscale restaurant's extensive selection of Italian-only wines is equally impressive. The Wine Spectator Award for Excellence has been given to Toscanini for 22 years of running.
We suggest the harissa-rubbed flatiron steak, braised lamb shoulder, or fried octopus if you decide to eat there.
Address: 60 Avondale Ln, Avon, CO 81620, United States
#14. WYLD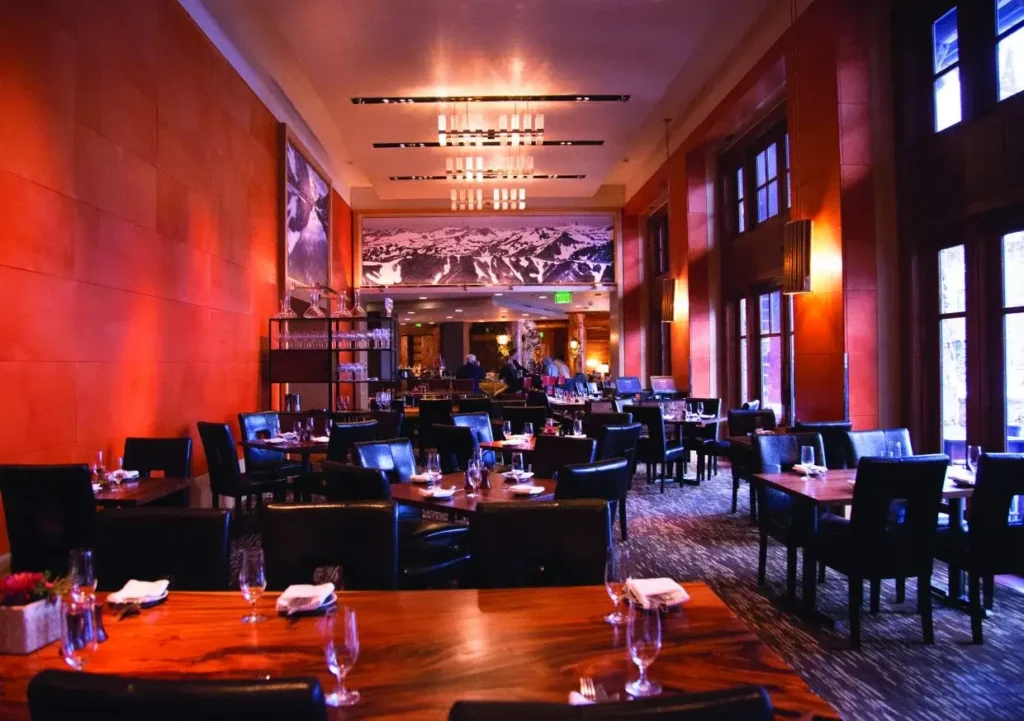 If you've ever wanted to, this is your chance to experience the Ritz-Carlton lifestyle. WYLD offers luxury, opulent dining at Beaver Creek's Ritz-Carlton.
WYLD delivers fine cuisine in a classy atmosphere with abstract presentations. The chef's Jasper and Manuel's main priorities are a hyper-seasonal menu and locally sourced products.
For important occasions, WYLD offers pre-fixed menus, but their simple menu is a visual treat and a culinary one. Expect intriguing pairings like salmon and yuzu, lobster and leek, and rosemary cheesecake.
Address: 0130 Daybreak Ridge Rd, Avon, CO 81620, United States
#15. Juniper Restaurant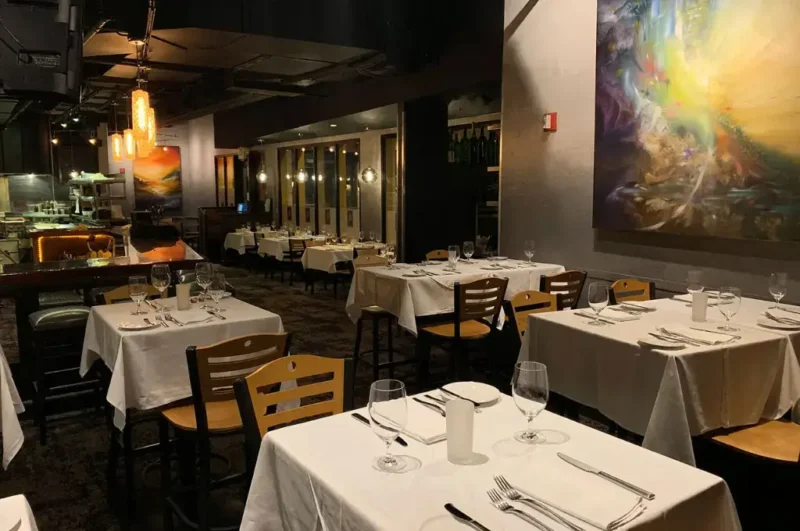 Cuisine from Juniper Restaurant combines modern and fresh ingredients. The eatery is located on the Eagle River bank, only a short distance from the Beaver Creek Resort.
The atmosphere of Juniper is that of a hilly inner-city café. From the food to the tablecloths, Juniper exhibits excellence in every area.
Seasonal fluctuations affect their menu. But you can count on seeing meals like Atlantic salmon, filet mignon, yellowfin tuna, and glazed pork chops. I also strongly urge you to sample their delectable appetizers and desserts.
Address: 97 Main St, Edwards, CO 81632, United States
Enjoy Your Meal At Beaver Creek Restaurants
Suppose you're living in the city or visiting Beaver Creek for the first time and looking for a good restaurant to dine in. This list above will help you choose the perfect restaurant that will suit your culinary preferences. These are the 15 Best restaurants in Beaver Creek.
Whether you're looking for a local dish, a foreign one, or even a special one, you will find it all in these restaurants.
Prepare to taste the most fabulous flavors in Beaver Creek with favorites like Blue Moose Pizza Beaver Creek, Vin48, Ticino, and many more.
Please comment below if you have other ideas or options to share with us. Stay blessed.
Disclaimer: Vasttourist always strives for content accuracy. Since the time of publishing, travel-related information regarding pricing, schedules, and hours may have changed. Please see individual websites embedded in this post for the most current trip-planning information.

Unless otherwise stated, Vasttourist does not claim ownership of any images used on our blog site. The respectful owners of all visual content have copyright protection. We try to include links to the sources. If any images are your property and you do not want them to appear on our blog, don't hesitate to contact us; we will take them down immediately. We support properly crediting the original writer, artist, or photographer.