20 Best & Fun Things to do in Beaver Creek Colorado
Are you searching for the best and most fun things to do in Beaver Creek Colorado? Then you are on the right page. Beaver Creek is the ideal place to begin your vacation if you hope to have a lovely time in Colorado with your loved ones or yourself.
Beaver Creek ranks among the top destinations for both summer and winter trips. The city is a great place to live and has a lot to offer tourists, such as its beautiful parks and green areas, natural attractions, lovely restaurants, and shopping opportunities.
Visitors wishing to enjoy a holiday will find excitement in the surrounding locations, which have a lot to offer people of all ages and interests.
We've compiled a list of the best, brightest, and most beautiful things to do in Beaver Creek, Colorado, to help you plan your next trip.
What are the Best Things to do in Beaver Creek Colorado?
#1. Nottingham Park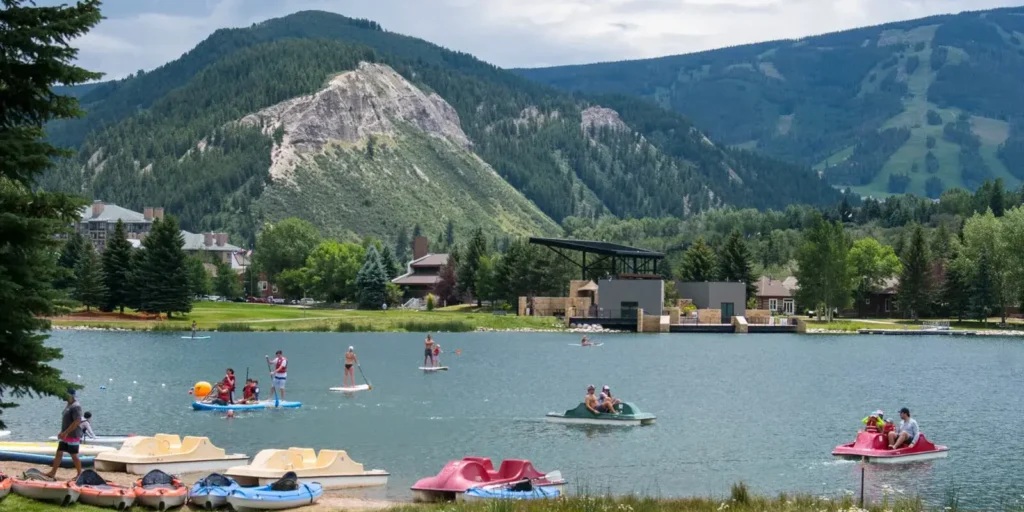 Enjoy a peaceful and enjoyable afternoon at Nottingham Park with friends and family. This 48-acre park is named after one of the pioneers of Beaver Creek, Harry A. Nottingham.
This park provides visitors with vast space and the ability to have a great time while engaging in various recreational activities.
There are numerous exciting activities available at Nottingham Park for everyone, whether you want to relax with a picnic, a small outdoor gym, a performance pavilion, and grill barbecue, or go active on the court with your buddies.
The park also has lots of activities for kids, including a playground and a field where you can play catch. The sparkling waters are a wonderful place to go swimming, paddleboarding, and fishing.
This superb location is along West Beaver Creek Boulevard in Avon, just ten minutes from the airport.
Address: 414 W Beaver Creek Blvd, Avon, CO 81620, United States
#2. Beaver Creek Resorts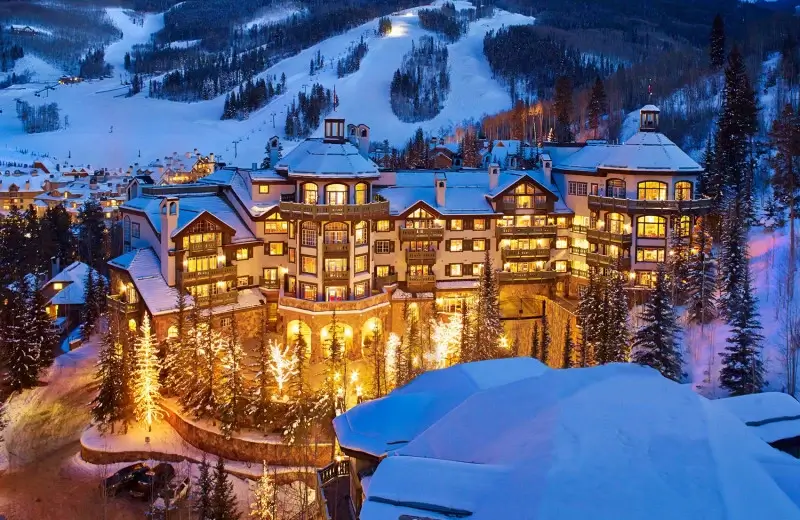 Beaver Creek Resorts is a place you shouldn't miss out on if you are looking for what to do in Beaver Creek, Colorado. Plan a fun trip with your family to this beautiful hillside retreat, and make sure you have everything you need.
The Beaver Creek Resorts provide a thrilling experience with breathtaking views of the surrounding mountains and natural beauty.
Beaver Creek Resorts have something for you whether you're planning a hot summer vacation or a freezing winter trip.
The ski slopes at Beaver Creek Resort are among its most recognizable attractions. The skiing in this area is unrivaled, offering a wide range of terrain and expertly groomed slopes perfect for both beginners and experts, and even those who are still determining who they are!
You can explore one of their many paths and take in some of the most breathtaking scenery you'll ever see.
After a long, exhausting day of enjoyment, you should eat some delicious meals if you're hungry or take a nap in their lodging.
Address: 210 Beaver Creek Plaza, Beaver Creek, CO 81620, United States
#3. Vilar Performing Arts Center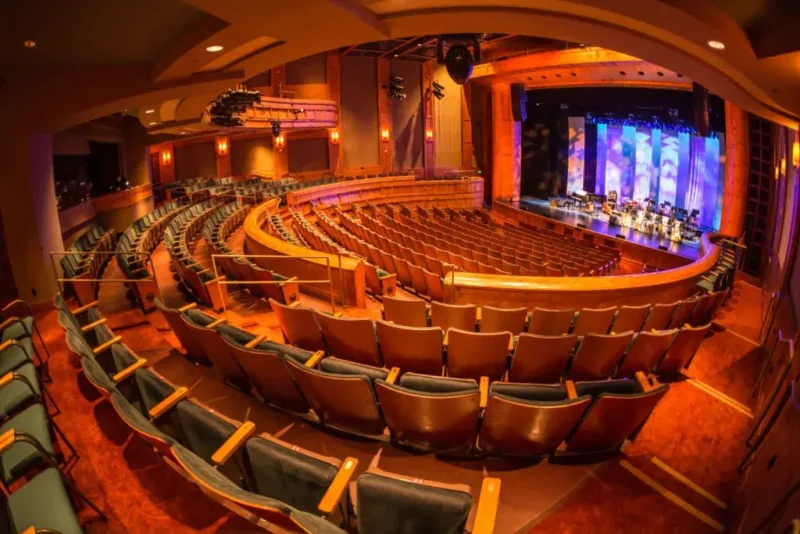 Vilar Performing Arts Center is one of the world's most gorgeous theaters. The Arts Center is a stunning illustration of what skill, community, and love can achieve.
This location in the center of Beaver Creek offers a variety of unique concerts and events, as well as an old-fashioned, intimate setting that somehow manages to feel significant and welcoming.
Be ready for a great day at the Vilar Performing Arts Center, filled with excitement, incredible talent, and exciting acts.
Each season, this 530-seat theater offers more than 50 spectacular performances, including world-class ballet and opera, jazz, comedy, and drama.
Every seat in this magnificent theater is the best, whether you're gazing out into the balcony, seated in the parterre, or the front row of the orchestra.
Address:  68 Avondale Ln, Beaver Creek, CO 81620, United States
#4. Beaver Lake Trail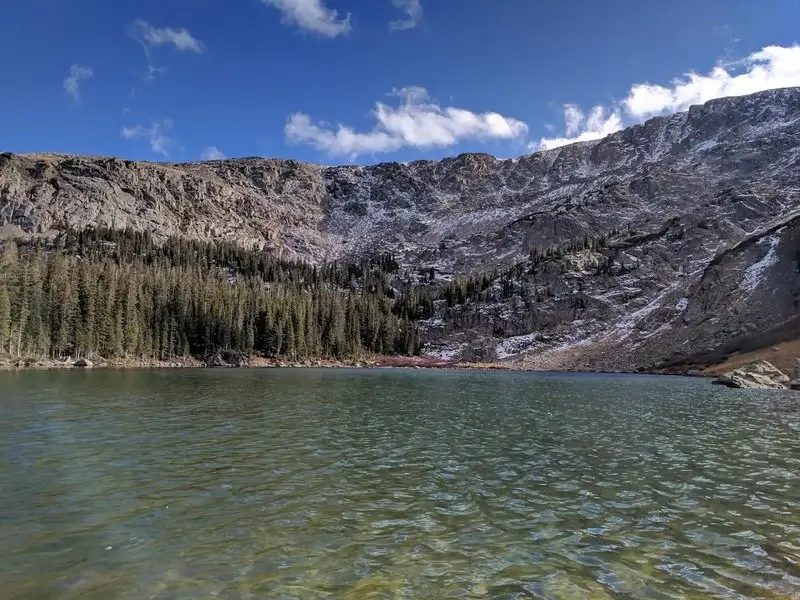 The Beaver Lake Trail is the ideal place to go if you want to experience the finest nature offers in terms of stunning scenery and incredible animals.
Bring your loved ones (and your furry friends) for an unforgettable experience hiking this breathtaking trail that is 10.14 kilometers long.
Explore the beautiful views of the stride, calm brook, and the entire natural surroundings.
Some people may find this trail challenging, so use caution and keep an eye out for steep sections. This trail is abundant with stunning greenery and wildlife. Make sure to view nature on this trail respectfully and safely.
After some hiking, you can check out the breathtaking Beaver Creek Lake; take a seat and dip your toes while admiring one of nature's finest havens.
Planning a road trip to Colorado for an adventurous vacation, check out the best things to do in Loveland (Colorado), you may also want to check out Fun Things To Do In Laurel (Maryland).
#5. Beaver Creek Miniature Golf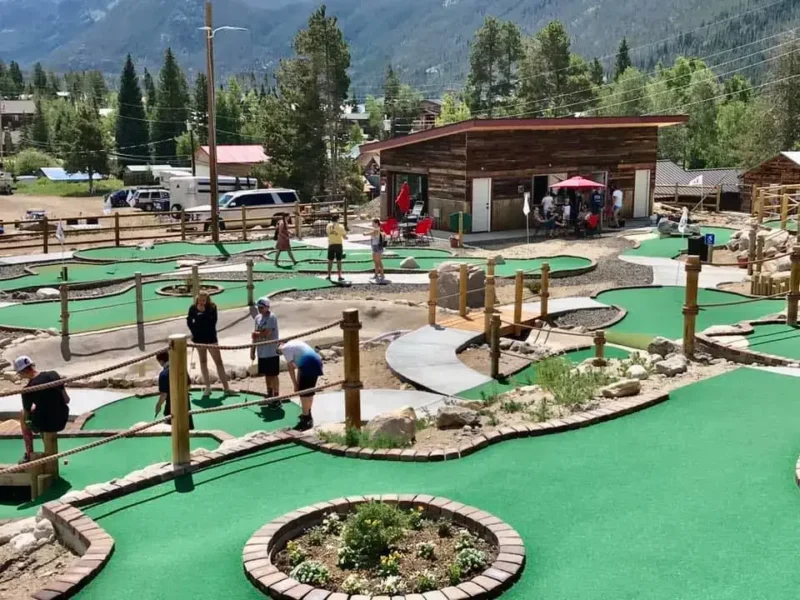 Beaver Creek Miniature Golf is one of the top attractions in Beaver Creek. This beautiful mini golf course makes use of the stunning mountains' natural tilt and some additional obstacles for a fun putting challenge.
The structure of this golf course makes players of all skill levels find exciting holes to play.
Participate in a friendly competition with your friends or relax and take the scenery. Fiddle players can enjoy a beautiful view of the surrounding greenery while playing.
Address: 50 Promenade, Avon, CO 81620, United States
#6. Beaver Creek Village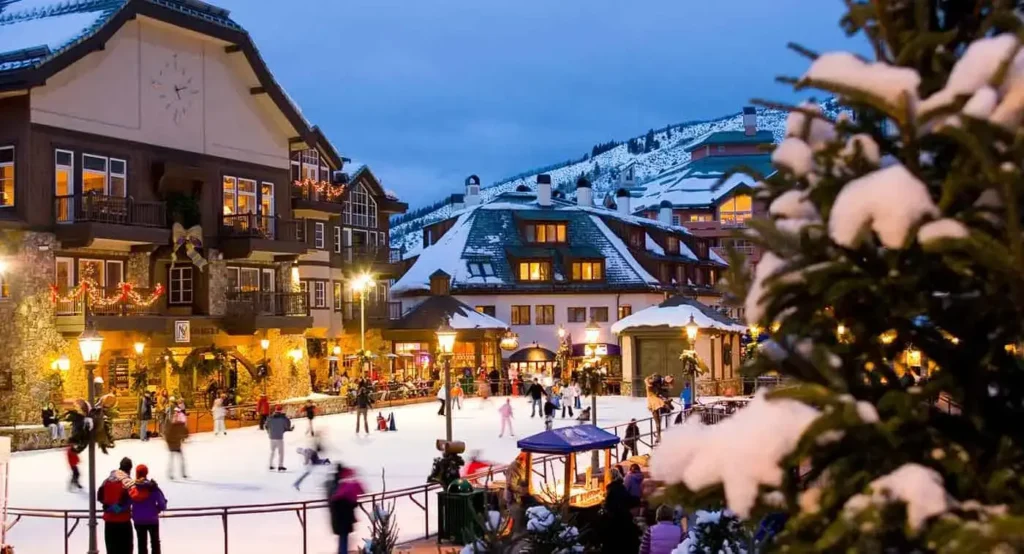 The Beaver Creek Village is one of the best places to visit in Beaver Creek, Colorado. It's the perfect place to go if you want to have a good time with your friends and family.
The Beaver Creek Village is a pleasant and beautiful place where visitors enjoy first-class restaurants, shopping, and nightlife in a cozy Alpine village setting. Beaver Creek Village offers a variety of games, activities, and parks.
Wedding parties and other events are occasionally held here. If you come during the winter, the village's central ice-skating rink is open, and you can rent ice skates there.
You should check out some local stores here to discover precious items to take home.
Beaver Creek Village has various dining options, whether you want to dress up and head out to a classy restaurant or eat in a casual diner.
Beaver Creek Village also has a variety of cozy places to stay for people who want to warm up and relax after a day of fun.
The Betty Ford Alpine Gardens, which are alluring, lovely, and calm, have a lot to offer to those who enjoy gardening or who want a peaceful retreat.
#7. Betty Ford Alpine Gardens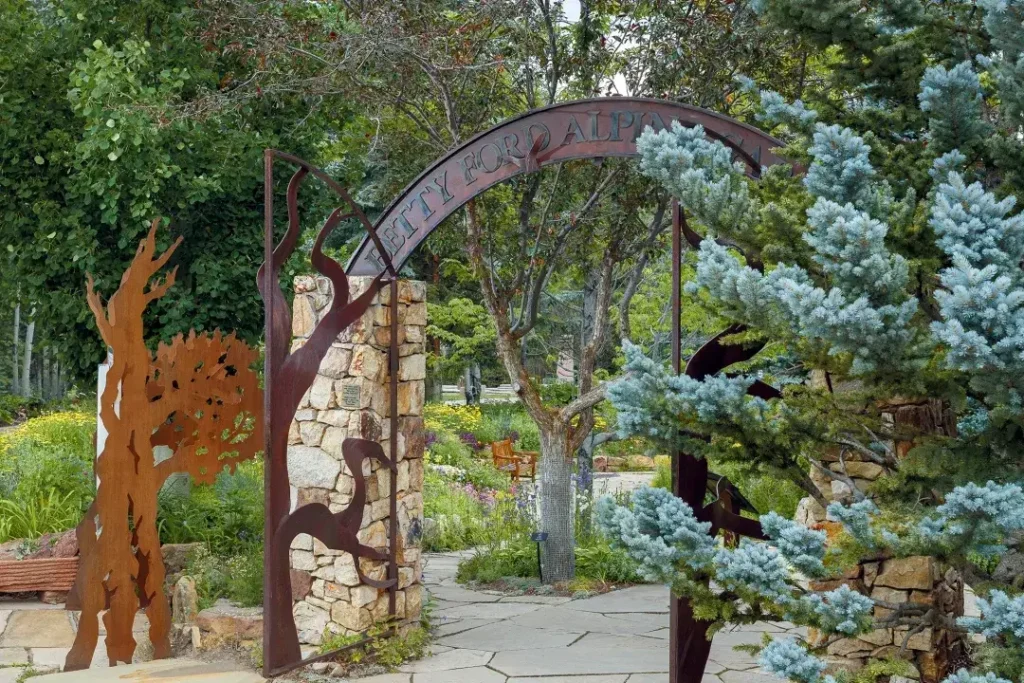 The Betty Ford Alpine Gardens have a lot to offer to those who enjoy gardening or who want a peaceful vacation.
The Gardens were built in 1985 to protect native species and their environment. This beautiful garden has a stunning mix of mountain flora and is situated at a height far above 8000 feet.
Betty Ford Alpine Gardens provide tours for visitors who would love to explore this beautiful scenery.
Address: 522 S Frontage Rd E, Vail, CO 81657, United States
#8. The Great Escape Game Dayton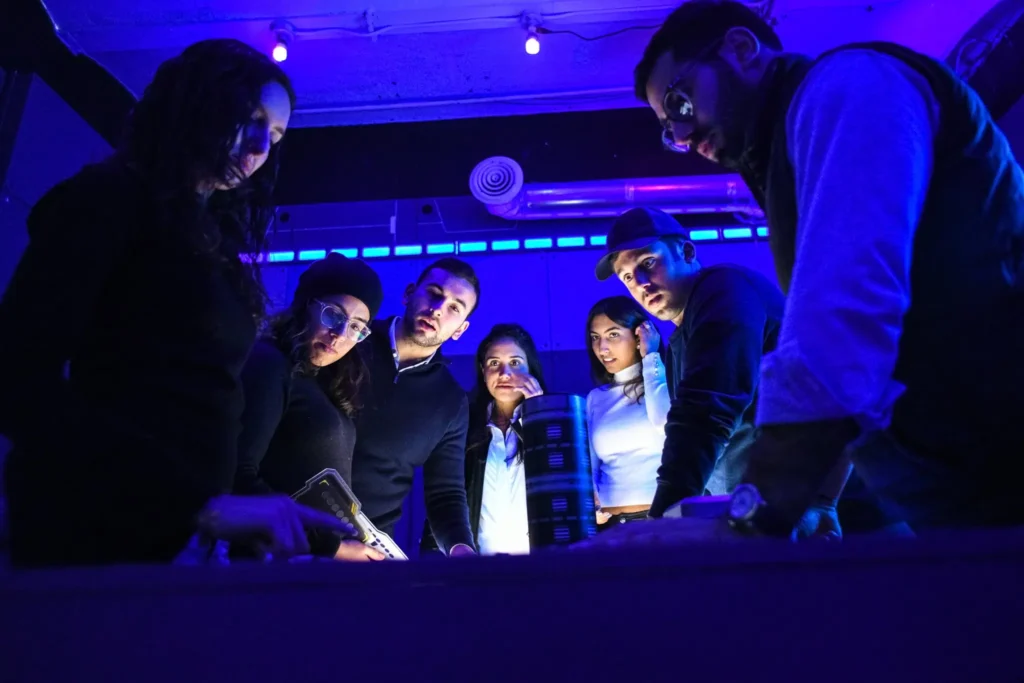 The Great Escape Game Dayton will ensure you have fun during your stay in Beaver. As one of the best things to do this weekend, The Great Escape Game Dayton comprises six escape rooms. You have less than an hour to figure out a series of puzzles in order to exit a specific room.
The Great Escape is an excellent game for team-building exercises that will improve how well teams collaborate to solve challenges. It also requires teamwork, braveness, and planning to unlock the escape rooms.
Several escape room themes are available at the Game Dayton, including the tomb, western saloon, outbreak, prison, area D, and bank vault. Bring your friends along to help you solve the mystery.
Address: 2332 Grange Hall Rd, greatescapegame.com, Beavercreek, OH 45431, United States
Are you thinking of traveling to Illinois for a wonderful vacation? Why not check out the best places to visit in Evanston (Illinois), Bloomington (Illinois), Effingham (Illinois), and Schaumburg (Illinois).
#9. Beaver Creek Chapel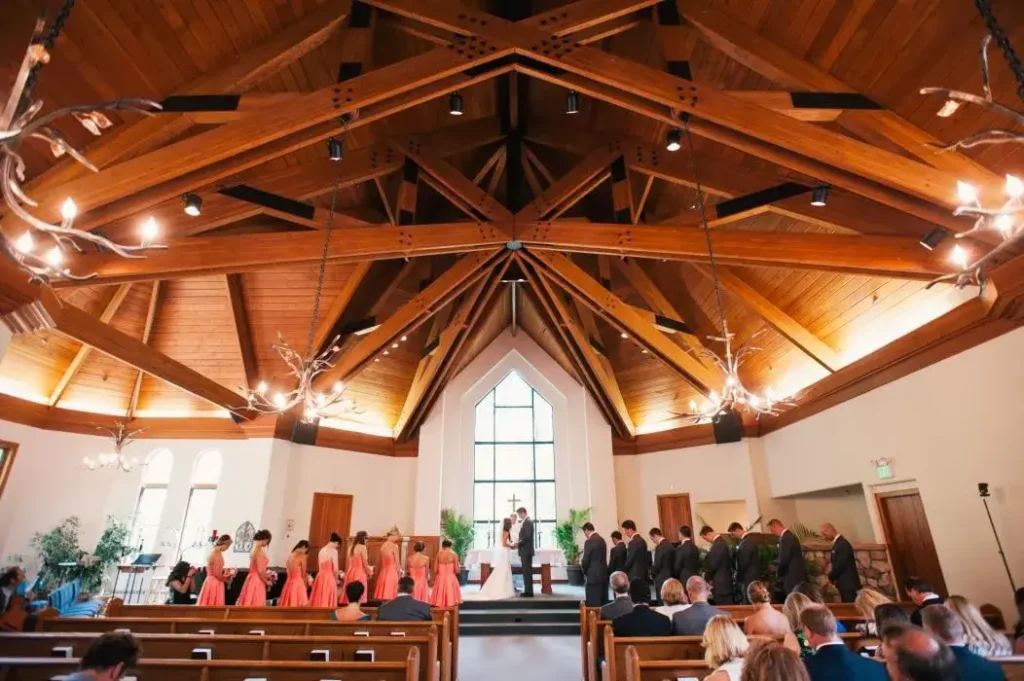 Beaver Creek Chapel is a beautiful multidenominational church in the Rocky Mountains at Beaver Creek Ski area.
Whether sharing a spiritual fellowship, seeking solitary contemplation, or enjoying an aesthetic uplift, this serene setting is an attractive option.
Beaver Creek chapel was built in 1987 on a site donated by Vail Associates, Inc. (now Vail Resorts) in a grove of Balsam trees.
The soaring wooden beams, the magnificent stonework outside and in, and the impressive wrought iron chandeliers and entryway ornamentation; all combine to create an environment perfectly settled into the grand natural surroundings.
It would help if you tried worshiping at one of the services here at 8 AM during your visit to Beaver Creek. This chapel is also a perfect Wedding setting to arrange a wedding ceremony.
Address: 33 Elk Track Rd, Avon, CO 81620, United States
#10. Beaver Creek Tennis Center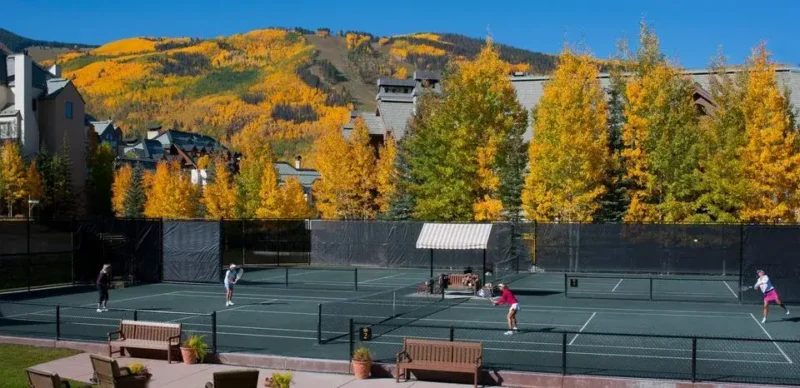 The Beaver Creek Tennis Center is a must-see stop for any serious tennis player. It is one of the best tennis centers open to the public in America.
The Beaver Creek Tennis Center is a professional tennis center having five clay and two hard courts, as well as a complete pro tennis shop with tennis sportswear, racquets, and other accessories.
Their professional tennis trainers can help everyone from tennis novices to expert players. There is also a training program for children and teens.
There are several ball machines for rent which you can use during your training.
Address: 320-348 Offerson Rd, Beaver Creek, CO 81620, United States
#11. Benchmark Lake Reservoir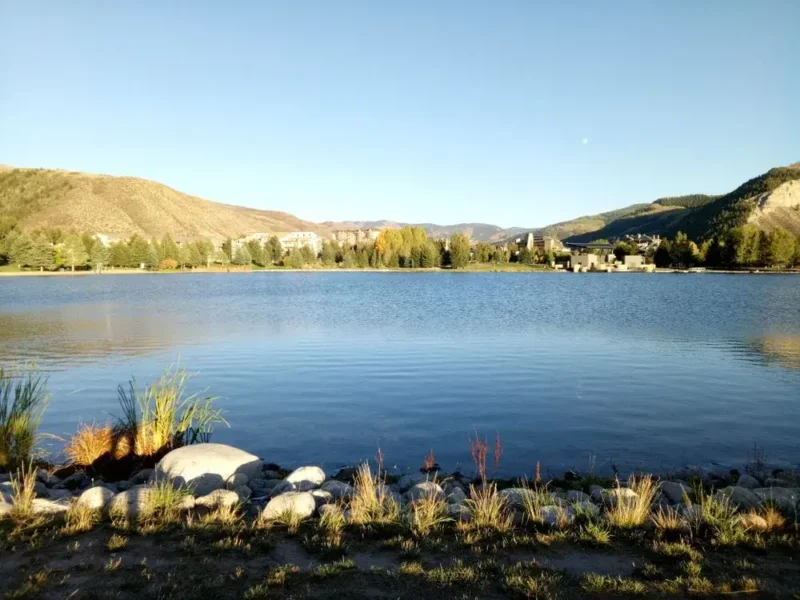 Visit Benchmark Lake Reservoir for the day's fresh catch to satisfy your fishing eagerness. The Lake is a beautiful, peaceful lake where fishermen of all skill levels can have a great time.
Every time a fish nibbles on your bait, the chilly waters of Colorado and the lake's rich marine species provide a thrilling experience. The fish most frequently captured here are the rainbow trout, yellow perch, and brown trout.
You can camp and go fishing while taking in the stunning natural surroundings and the lake's glistening surface.
Address: Avon, CO 81620, USA
#12. Beaver Creek Golf Club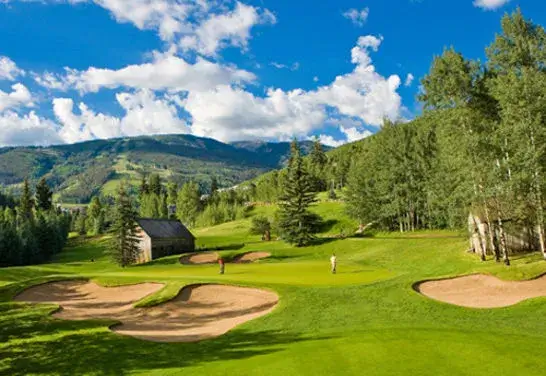 You'll surely enjoy the Beaver Creek Golf Club if you enjoy playing golf on a flawless course and expertly maintained grasses.
Beaver Creek Golf Club was established in 1982 and has been a golfer's dream course with a standard golf course, complete driving range, practice area, and putting green.
This picturesque 18-hole course is lined with tall pines and a sparkling brook while providing a suitable challenge for golfers of all ability levels.
So, gather your friends and engage in some friendly competition, or relax and do a peaceful golf practice yourself. Take a deep breath in and enjoy the lovely outlook of the mountains while rolling the golf on the golf hole.
They also provide their customers with comfortable shelter for those who want rest after a beautiful day of playing.
Address: 103 Offerson Rd, Beaver Creek, CO 81620, United States
#13. Art of the Valley Gallery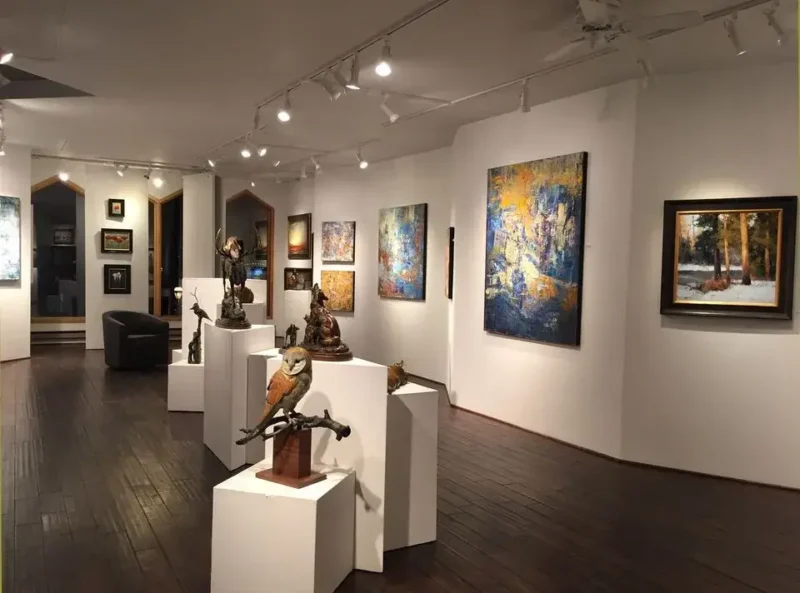 Art of the Valley Gallery displays original paintings sculptures and photography by a range of talented and established award-winning Colorado local artists.
This gallery represents 190 local artists in the Vail Valley and features various artistic styles, techniques, and mediums that display the beauty of the Colorado and western region.
The Art of the Valley Gallery strives to bring you quality artwork to fit your taste. The prices are reasonable, and you will genuinely enjoy this place, especially those interested in Arts.
Address: 240 Chapel Place Chapel Square, Avon, Beaver Creek, CO 81620
#14. Avon Recreation Center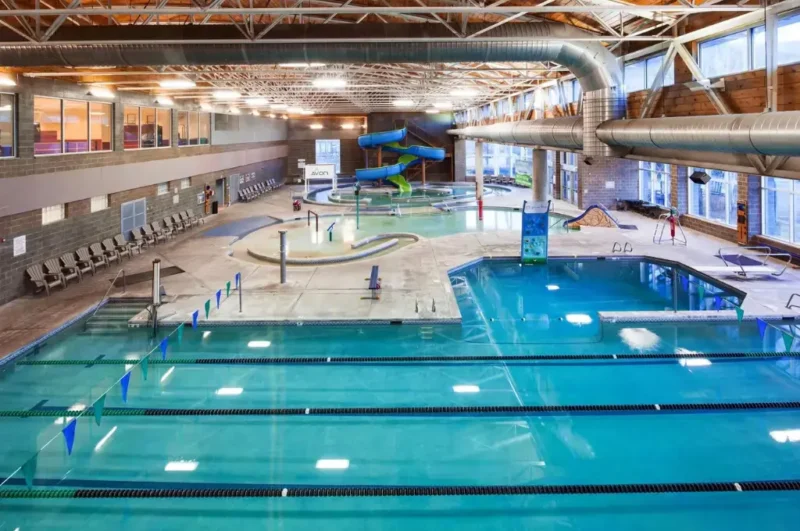 The Avon Rec Center is a cheap alternative to expensive gyms that offers a wide range of classes and activities. It's a place to work out that has everything you need, with more than 40 cardio and strength machines.
It has a 1600-square-foot resistance training room and two group fitness studios. It has several aquatics areas, which include: a leisure pool, lazy river, five lap lanes, diving well, 140-long water slide, hot tub, sauna, and steam rooms. The lifeguards will watch the collection.
You will be stunned at what you can do at this recreational center.
Address:  90 Lake St, Avon, CO 81620, United States
Looking for more thrills around Kansas? Why not try to explore the beautiful places in Garden City (Kansas), Lawrence (Kansas), Dodge City (Kansas), and Manhattan (Kansas).
#15. Walking Mountains Science Center
Walking Mountains Science Center provides residents and visitors opportunities to explore nature and gain a scientific understanding of the many wonders of this mountain environment.
The Walking Mountains Science Center was established in 1998 to inspire people of all ages, from children to adults, to care for the environment.
By participating in their educational hikes or visiting some of their academic conferences, many people will have the opportunity to learn about this site. You also know more about recycling and being environmentally friendly by reducing carbon emissions.
Discover the various plant species that may be found there, such as wildflowers, and forage for interesting-looking fungi and engage in multiple activities on the paths.
Learn about the arts and activities in your area and why the environment affects everyone. Add this to your list of things to do in Beaver Creek today.
Address: 318 Walking Mountains Ln, Avon, CO 81620, United States
#16. Downtown Beaver Creek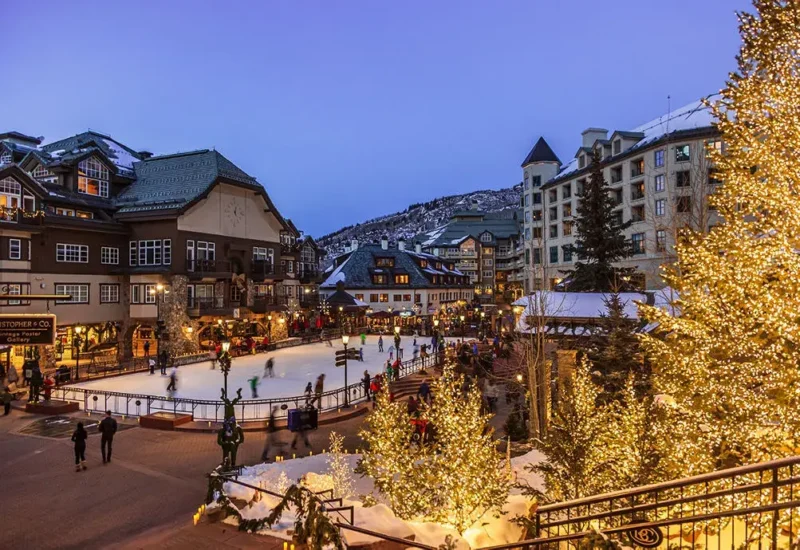 Take your loved ones on a stroll through the many attractions this town offers.
This intriguing town has what you're looking for. The neighborhood is filled with exciting things you and your friends can explore. Check out some of these Downtown Beaver Creek superstores and boutiques and get some lovely items.
Many restaurants in the region offer anything from formal dining to a more relaxed and private experience.
Relax and enjoy the lively atmosphere at Downtown Beaver Creek.
#17. Vail Epic Discovery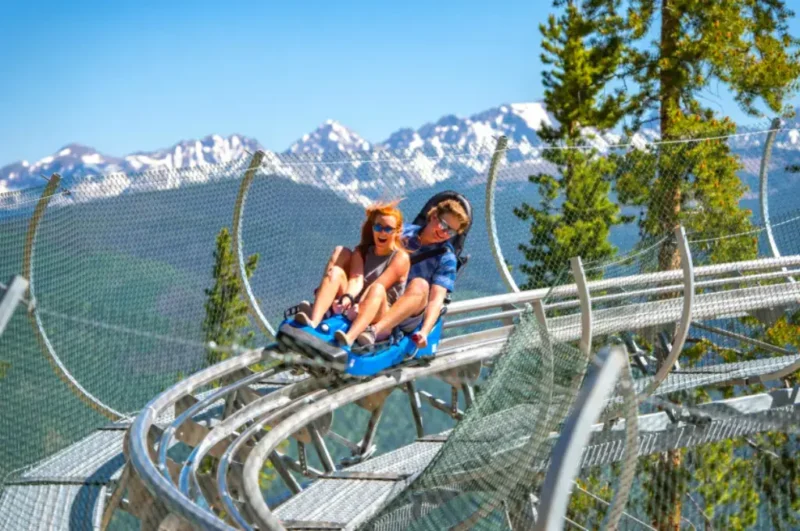 The Vail Epic Discovery offers fantastic scenery, lovely routes, and enjoyable activities for you and your family. You will have things to do in this location, whether you plan to visit in the summer or the winter. You can engage in various exhilarating activities or ride in their gondolas for a beautiful excursion.
You should check out one of their seven ziplines which will skyrocket you above the treetops so you can take in the breathtaking scenery. Feel the wind rushing against you as you ride at the Forest Flyer Coaster.
You may test your athleticism on the Gore Range Adventure Course and for some hard graft exercise by Climbing the Paramount Peak Wall.
Address: 520 E Lionshead Cir, Vail, CO 81657, United States
#18. Sage Outdoor Adventures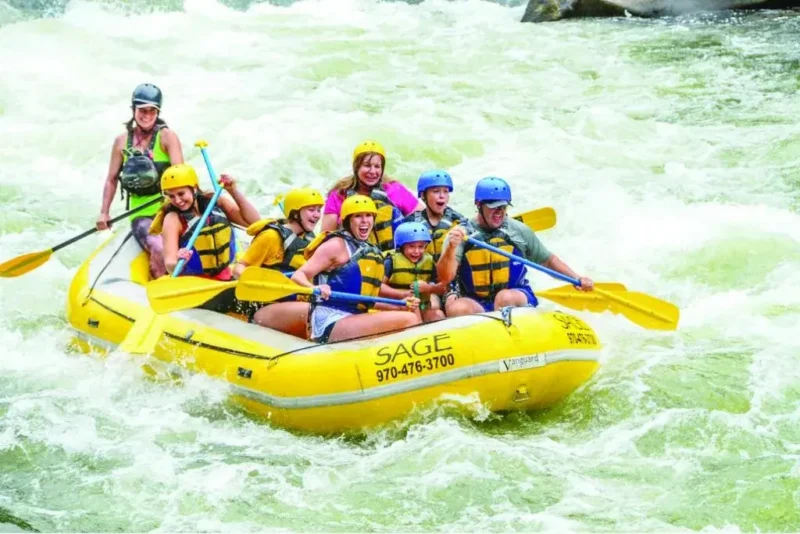 Do you want to have a great time with your family doing exciting things in the great outdoors? Sage Outdoor Adventures has plenty for you, so don't look any further.
You can choose from a wide variety of exciting activities at their 6000-acre ranch, surrounded by magnificent scenery.
It would help if you had an exciting ride on the snowmobile, which is the perfect activity for anyone looking for something to do in the chilly weather. Go rafting through the rapids if you don't mind getting wet for an exciting time.
Have time to go horse riding, for those who want to have a great time galloping over paths surrounded by beautiful natural scenery.
You can relax and have a peaceful fishing experience In Colorado's biodiverse river.
Address: 41466 US-6, Vail, CO 81657, United States
#19. Colorado Snowsport Museum and Hall of Fame
Learn basic information about skiing and the lengthy history of Colorado's skiing business.
This oddball sports museum which was opened in 1976, shines the spotlight on some of the greatest moments in ski and snowboard history, as well as on iconic Hall of Famers and impressive exhibits.
There are some fantastic things from the past on display, like old snowboards and snowblades and information about how the device has changed into what it is today. They also display vintage ski clothing and accessories to show how the sport has changed.
This museum also displays some vintage ski clothing and accessories to show how the sport has changed.
Several unique events are commemorated through such displays, such as the Olympic Winter Games held in Colorado in the 1920s.
Address: 231 S Frontage Rd E, Vail, CO 81657, United States
#20. Lakota River Guides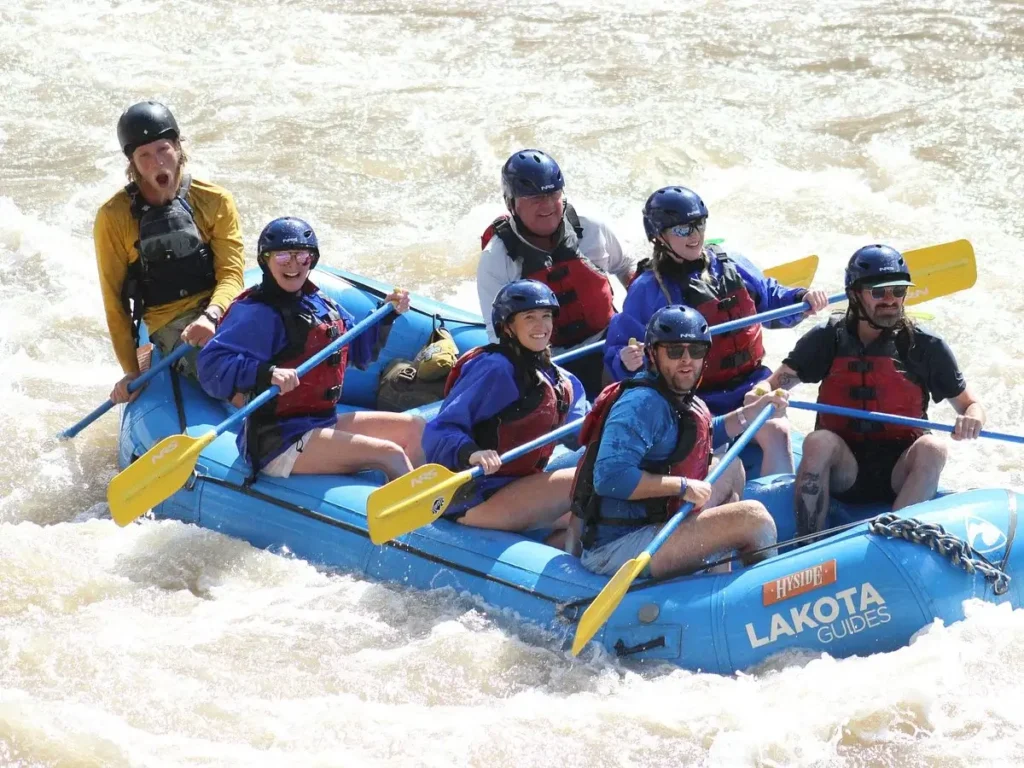 Lakota River Guides has offered river rafting and whitewater rafting adventures in Colorado since the late 1980s. Skiers, snowboarders, hikers, climbers, kayakers, mountain bikers, runners, students, and globetrotters make up the company's staff of adventure sports guides.
In addition to helping identify river features, rapids navigation, river rescue, and river/shoreline etiquette, the company also offers guide school courses. 
The Kind Cyclist, Apex Mountain School, Trail Wise Guides, and Pyranha Kayaks are partners of Lakota River Guides.
Address: 411 Metcalf Rd, Avon, CO 81620, United States
Time to spare? Why not check out the best things to do in Erie (Pennsylvania), Albrightsville (Pennsylvania), and Scranton (Pennsylvania).
What is Beaver Creek Colorado known for?
Beaver Creek, Colorado, is known for its world-class ski slopes, luxurious accommodations, and breathtaking mountain setting.
The resort boasts 150 ski runs across 1,832 acres of terrain, ranging from beginner to expert levels. With the highest terrain difficulty rating in Colorado, Beaver Creek offers challenging skiing for experienced skiers.
Is Beaver Creek luxurious?
Beaver Creek is a luxurious alpine resort located in Colorado, USA. It features numerous world-class skiing and snowboarding trails and plenty of other outdoor activities for visitors to enjoy.
The village is filled with upscale shops, restaurants, and charming accommodations that offer the ultimate comfort and luxury.
From its signature championship golf course to its numerous spas, Beaver Creek offers something for everyone looking for an exclusive getaway.
What is there to do in Beaver Creek, Colorado in winter?
Beaver Creek, Colorado, is a fantastic winter destination, offering a wide range of activities for people of all ages. From skiing and snowboarding to snowshoeing and ice skating, there are plenty of ways to enjoy the crisp Rocky Mountain air in the winter months.
For outdoor enthusiasts, Beaver Creek offers a variety of groomed ski runs and plenty of backcountry terrain for those looking for more adventure. With over 1,800 skiable acres, Beaver Creek has something for everyone from beginner to expert levels.
For those looking to get off the slopes, the area offers a variety of other winter activities, such as sledding and tubing down one of the many nearby hills.
Not into extreme sports? No problem! There are plenty of other things to do at Beaver Creek in winter. The area is home to several restaurants and bars that offer superb dining experiences with views overlooking the mountains or quaint restaurants tucked away in tree-lined streets.
For families looking for something special during their stay at Beaver Creek, Colorado, there are a variety of kid-friendly activities, such as pony rides on ice rinks or sleigh rides through scenic countryside trails.
Plan your trip to Beaver Creek, Colorado
Whether you're searching for an exciting time zooming down ski slopes or looking to enjoy the gorgeous and serene atmosphere, Beaver Creek will provide you with an experience you will remember.
Beaver Creek, Colorado, is remarkable for its natural setting, friendly people, and delicious food. There are plenty of things to do in the area, such as hiking, biking, and fishing.
Enjoy your time in Beaver Creek, Colorado, and use this list as a guide for your upcoming trip here, and be sure to check out the Beaver Creek Trail System for a wide variety of activities to enjoy.
Disclaimer: Vasttourist always strives for content accuracy. Since the time of publishing, travel-related information regarding pricing, schedules, and hours may have changed. Please see individual websites embedded in this post for the most current trip-planning information.

Unless otherwise stated, Vasttourist does not claim ownership of any images used on our blog site. The respectful owners of all visual content have copyright protection. We try to include links to the sources. If any images are your property and you do not want them to appear on our blog, don't hesitate to contact us; we will take them down immediately. We support properly crediting the original writer, artist, or photographer.