8 Fun Family-Friendly Things to Do in Ferrari World Abu Dhabi
Looking for the best things to do in Ferrari World Abu Dhabi? Many families with young kids love visiting theme parks full of thrilling, adrenaline-pumping rides and attractions like Ferrari World Abu Dhabi.
After all, even if younger children are not allowed to try certain rides and attractions, there's plenty more they can enjoy on their own or with the whole family.
This is why Ferrari World Abu Dhabi is one of the best family-friendly theme parks in the United Arab Emirates. It has several attractions you can try with your young children, or they can enjoy them alone with minimal supervision.
Because of this, it is the perfect spot for fun family activities in Abu Dhabi, even if there are some park features you can't enjoy with your little ones.
Fun Things to Do in Ferrari World Abu Dhabi
Below are the eight of the best things you can do with your family, younger kids included, in Ferrari World Abu Dhabi:
#1. Go on a family-friendly roller coaster ride on Formula Rossa Junior
Without a doubt, Formula Rossa is Ferrari World Abu Dhabi's most popular ride. The fastest roller coaster in the world attracts the most guests in the theme park.
Formula Rossa requires passengers to be at least 140cm tall, so your little ones can't ride this roller coaster.
Fortunately, Formula Rossa has a mini version that everyone in your family can enjoy: Formula Rossa Junior.
The small-scale version of Formula Rossa features 200 meters of track that weaves in and around some of Ferrari World Abu Dhabi attractions. Although smaller, it is a great ride with that unique "Ferrari feeling" and excites guests of all ages.
Moreover, Formula Rossa Junior boasts outstanding on-ride visuals that delight all passengers.
Address: Yas Island – Yas Leisure Dr – Yas Island – Abu Dhabi – United Arab Emirates
#2. Conquer a towering height at the Turbo Tower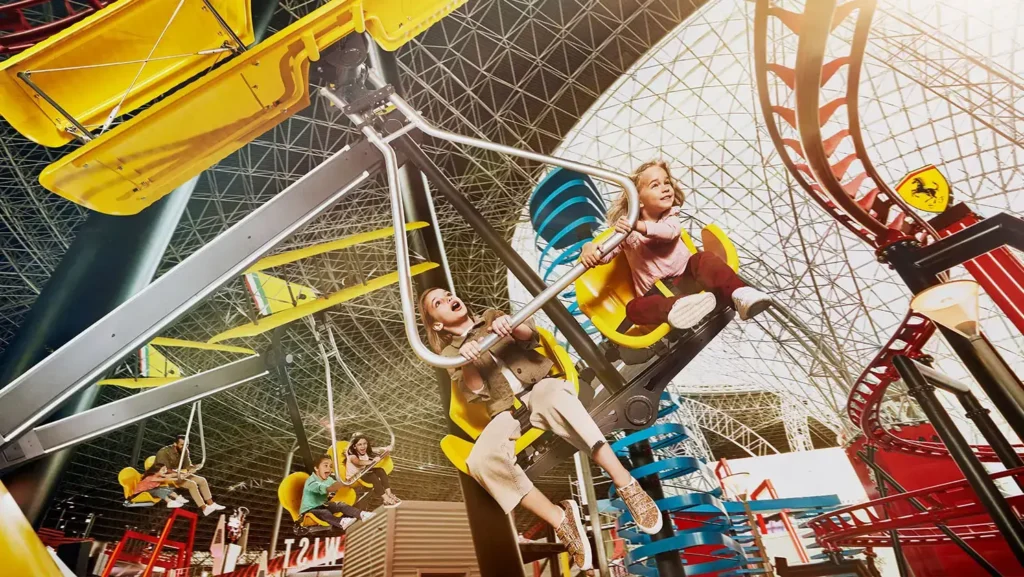 Although not strictly a replica of the Turbo Track, Turbo Tower, Ferrari World Abu Dhabi's drop tower, offers the right thrill to guests of all ages.
The Turbo Tower gives guests incredible aerial views of the theme park. The launch is fantastic as you take in the scenery surrounding the area.
Once you reach its peak height, 13.5 meters, you and your family will feel like you're on top of the world.
Make sure everyone is prepared for the descent as you experience the exhilarating rush of a zero-gravity fall and two thrilling, heart-racing, bouncing drops.
Address: FJM4+3JW – Yas Island – ياس غرب – Abu Dhabi – United Arab Emirates
#3. Go airborne on Flying Wings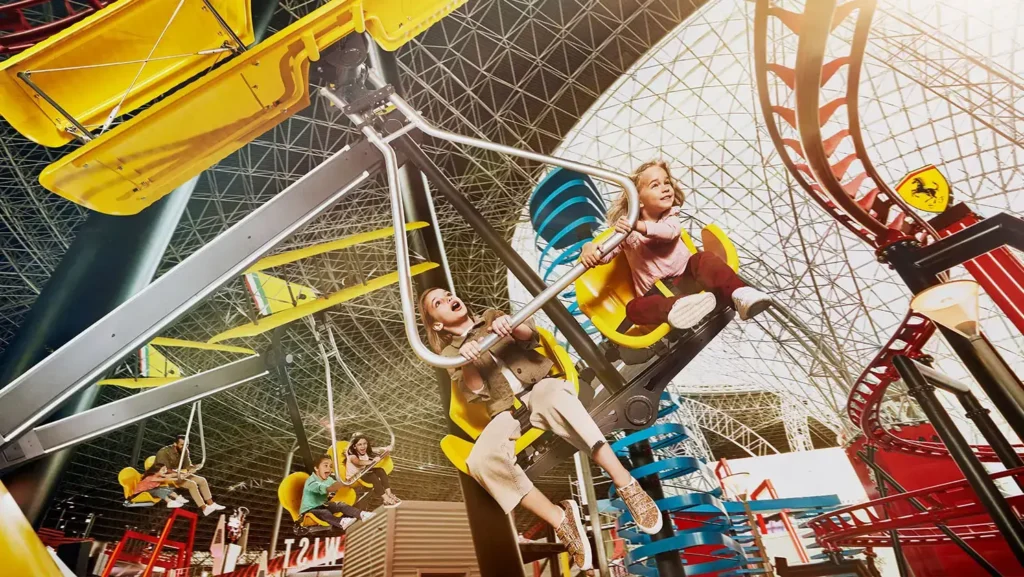 Although Flying Wings is a kid-friendly version of Flying Aces, don't expect this ride to be unexciting.
Flying Wings is a thrilling aerial adventure everyone in your family will enjoy. It is the perfect ride for all park guests who dream of flying.
At this attraction, you and your little ones can control your glider's movements and navigate your flight as you soar over the park.
While on the ride, you can get fantastic aerial views of the park.
Looking for more things to do in the United Arab Emirates? Why not check out the Fun Things to do in Dubai That Will Make Your Trip Unforgettable, and Best Attractions in Dubai You Can't-Miss.
#4. Take an F1-inspired car for a spin on Speedway Race.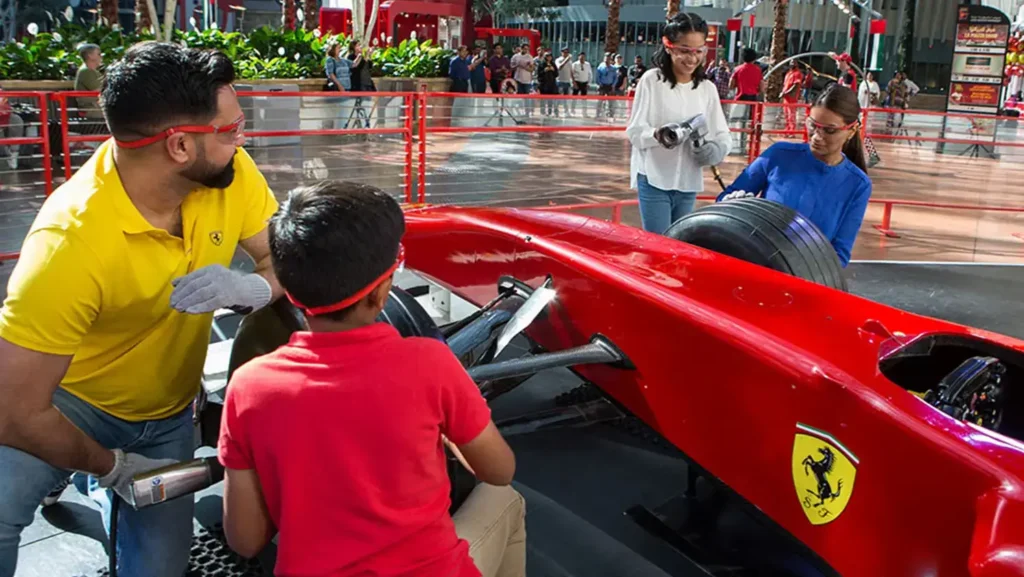 Give your little ones a chance to feel like an F1 driver and go around an F1-inspired racing circuit on Speedway Race. Speedway Race features Ferrari-inspired two-seater race cars that take guests on a mini race track.
Although it is a scaled-down version of the Junior Grand Prix, guests of all ages will have a blast going around the track.
As the ride progresses, you and your fellow passengers will see an array of colorful flashing lights.
The enjoyable speed and visual elements make riding Speedway Race a one-of-a-kind experience. Add this to your list of fun things to do in Ferrari World Abu Dhabi this weekend.
#5. Experience Driving With the Champion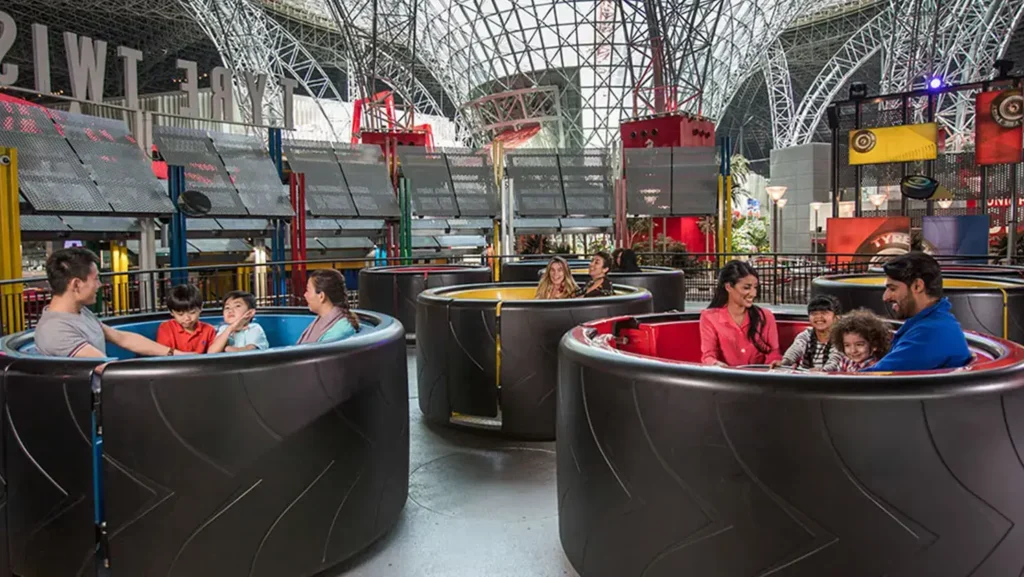 Driving With the Champion is another F1-inspired attraction you and your family must experience.
This attraction is a cinematic motion-based simulator that lets you take the position of a trainee engineer and ride alongside a virtual F1 pro.
You'll go through the world-famous and picturesque Maranello streets and Fiorano track at high speeds during the simulated ride.
Aside from being a fun ride, Driving With the Champion lets you and your family learn more about Ferrari's fascinating history and racing heritage.
#6. Bump and spin around on Tyre Twist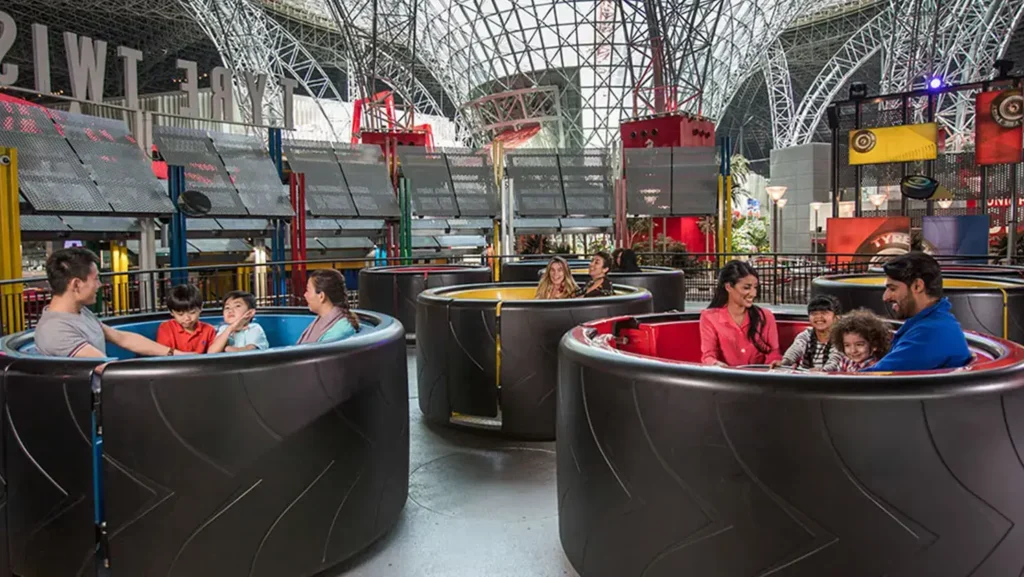 If you and your family want more F1-inspired experiences, head to Tyre Twist, Ferrari World Abu Dhabi's version of an amusement park staple, the teacup ride.
On Tyre Twist, you and your family ride a large F1-inspired tire and navigate it around the area.
You and your fellow passengers can control your tire speed as you slide, twist, and turn around. Be prepared to collide with the other moving tires on the floor.
Whether you accidentally bump into other tires, Tyre Twist won't fail to give you and your family a fantastic time.
#7. Join Benno's Great Race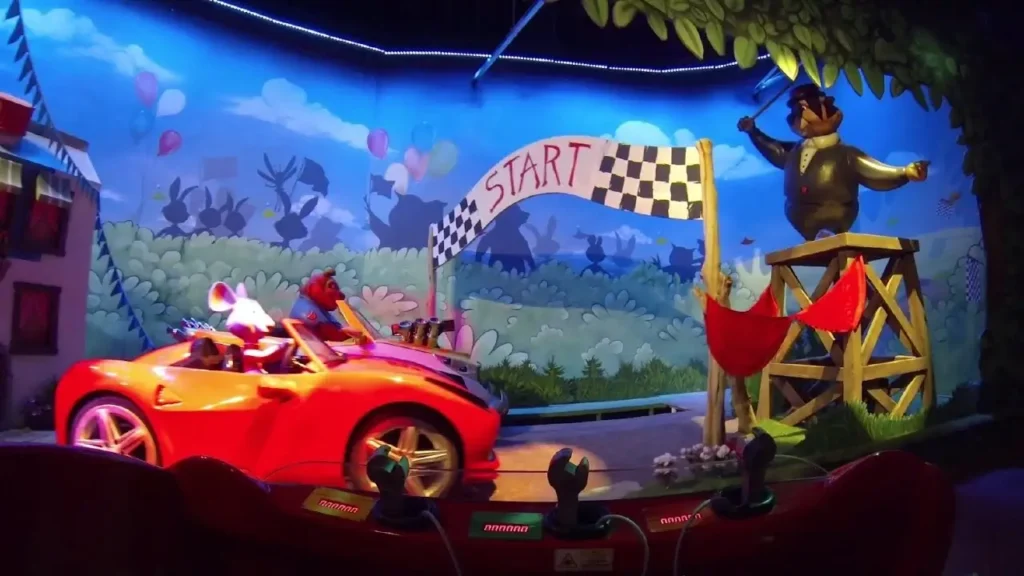 For an interactive experience, bring your family to Benno's Great Race.
In Benno's Great Race, people interact through an animated version of the Italian countryside. You will go through this journey aboard a zippy convertible.
This attraction is an excellent mix of real-world and screen effects. The screens have different ways of interacting with the interest.
Throughout the ride, you and your fellow passenger have to use specially designed wrenches to work on various interactive tasks, such as helping build a race car and clearing obstacles along the path.
The wrenches control the corresponding screen icons as they become hammers, scissors, and other tools.
Benno's Great Race is a fun, interactive ride that will surely delight guests of all ages.
#8. Explore Italy via Viaggio in Italia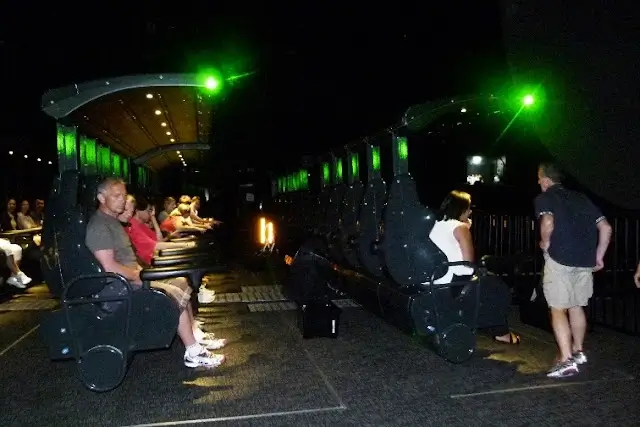 If you've always wanted to bring your family to Italy for a vacation, you can do the next best thing by experiencing Viaggio in Italia.
This flying theater powered by a multi-sensory simulator takes you on a journey over Italy. You and your family soar over the picturesque Italian landscape with lush mountains, valleys, and vineyards.
Viaggio in Italia is inspired by the famous Mille Miglia endurance race, which means you and your family can also glimpse Italy's most famous charming and beautiful cities and villages.
Viaggio in Italia is one of the best and most popular attractions in Ferrari World Abu Dhabi, so put it on top of your must-try experiences during your visit here.
Ferrari World Abu Dhabi is a popular destination for thrill-seekers. It's also the perfect place for you and your family, including your little ones, since there are plenty of rides and attractions suitable for guests of all ages.
Time to spare? You may check out:
Disclaimer: Vasttourist always strives for content accuracy. Since the time of publishing, travel-related information regarding pricing, schedules, and hours may have changed. Please see individual websites embedded in this post for the most current trip-planning information.

Unless otherwise stated, Vasttourist does not claim ownership of any images used on our blog site. The respectful owners of all visual content have copyright protection. We try to include links to the sources. If any images are your property and you do not want them to appear on our blog, don't hesitate to contact us; we will take them down immediately. We support properly crediting the original writer, artist, or photographer.