Explore Wonderful Worlds on the Best Things to do in Yas Island, Abu Dhabi
Are you Looking for the best things to do in Yas Island? Many consider traveling a positive method of escape from work, routine, responsibilities, and even people.
There's an entire psychological explanation for this. But simply put, it means going on a trip can help a person feel less burdened. Traveling allows them to let out their suppressed emotions and identities.
This explains why fantasy and sci-fi franchises are so famous nowadays. Other forms of entertainment revolving around alternate worlds have become quite popular, including amusement parks.
After all, there's no better way to escape reality than by entering a completely different one.
Looking for a whole new realm to visit? Head over to Abu Dhabi and explore four wonderful worlds on Yas Island.
4 Best Things to do in Yas Island, Abu Dhabi
#1. A Superhero Universe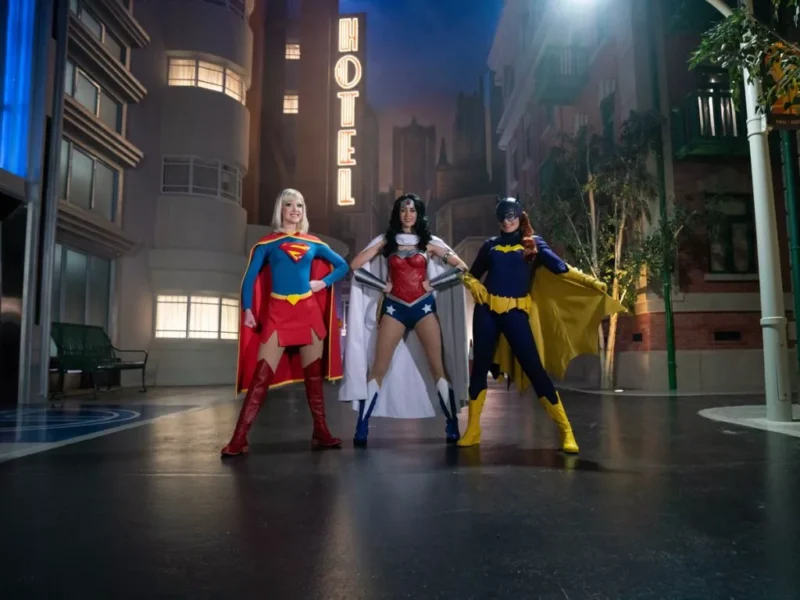 Because the real world is becoming increasingly grey, people dream of a universe where good triumphs over evil – a place with a light and dark side to everything.
This paved the way for superhero franchises to dominate the box office. Yas Island takes it further with Warner Bros. World Abu Dhabi – a theme park where you can meet your favorite superheroes.
In this amusement park, two "lands" highlight the DC Universe. This iconic franchise features a legendary group of mighty individuals who use their unique skills and powers to maintain peace.
In Gotham City and Metropolis, you can rub elbows with characters from the famous DC comics, including Batman, Superman, Wonder Woman, Aquaman, The Flash, Green Lantern, Cyborg, The Joker, Batgirl, Harley Quinn, and many more.
Catch them in some of the park's rides and attractions or visit during the following events in Abu Dhabi that feature your favorite heroic characters:
Women of Warner Bros. World Abu Dhabi
The Batman Season
DC Superhero Season
Planning a road trip to Dubai for a wonderful vacation? We have got you covered! Here are the best things to do in Dubai.
#2. A Cartoon Planet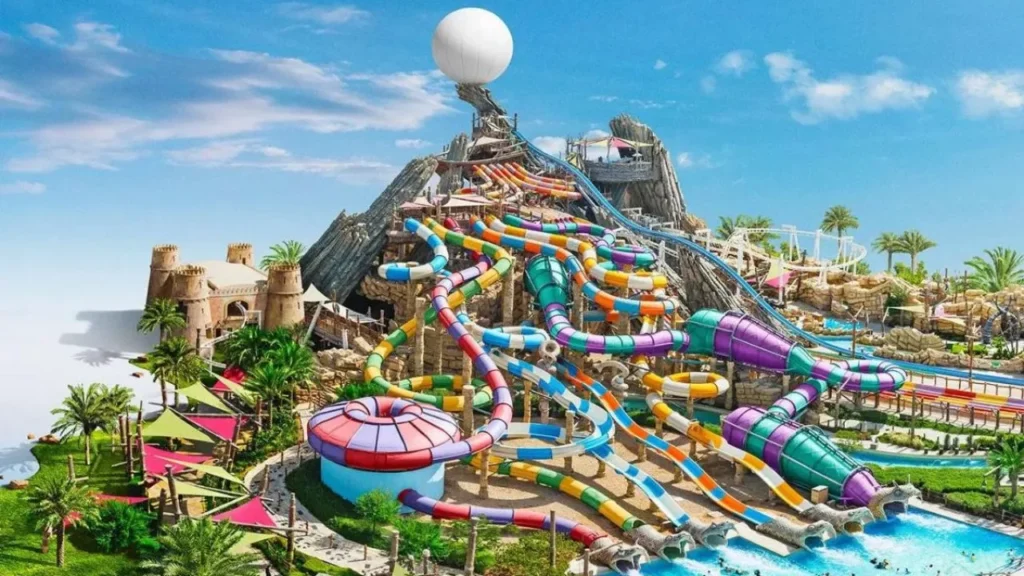 Do you need a touch of whimsy to complete your Abu Dhabi trip? There are many other things in store for you in Warner Bros. World, as the remaining areas showcase something that can bring out your inner child: cartoons.
In Cartoon Junction, Dynamite Gulch, and Bedrock, you'll find some of your favorite childhood characters that will trigger a sense of nostalgia in you.
Cartoon Junction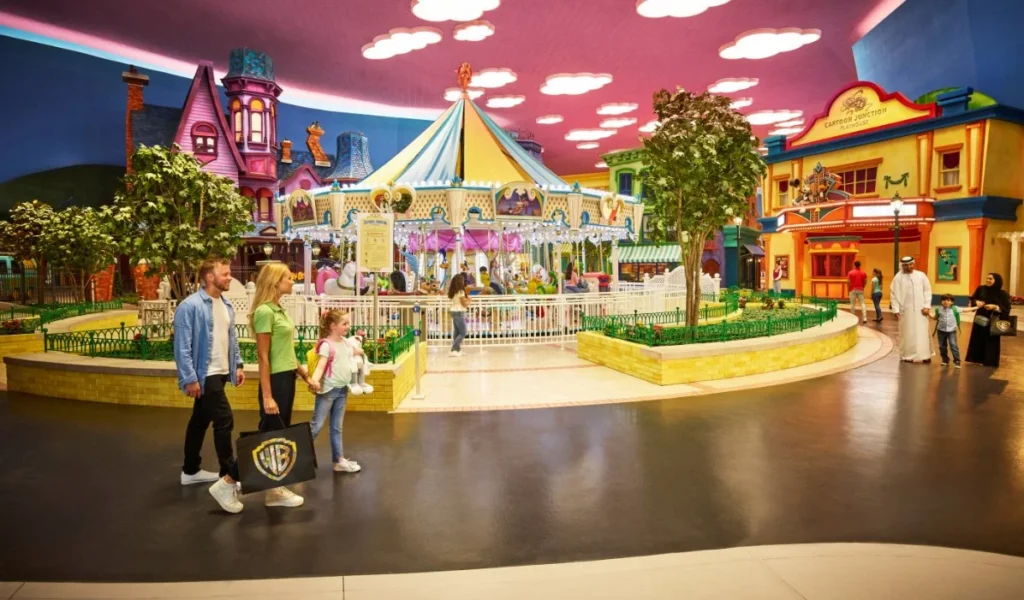 Cartoon Junction is the home to Bugs Bunny, Daffy Duck, Tweety, and the rest of the gang from Looney Tunes.
Designed to serve as a life-sized replica of the popular animated community, it also features the eccentric duo Tom and Jerry, Scooby-Doo, and the meddlesome Mystery Inc. crew.
Dynamite Gulch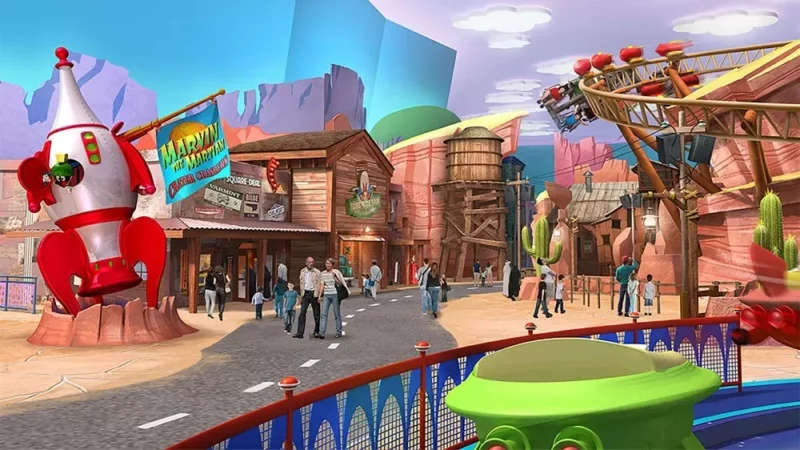 Dynamite Gulch is a wonderful place if you are looking for what to do in Yas Island. It combines a wild west theme with futuristic and out-of-this-world rides.
Here, you'll experience adventures you have only previously seen on television, like the eternal chase between the Road Runner and Wile E. Coyote.
There are also attractions revolving around The Jetsons and that wicked little alien, Marvin the Martian, who's always looking for ways to blow up Earth.
Bedrock
Bedrock depicts the Stone Age suburb where The Flintstones and The Rubbles live. It follows the prehistoric adventures of Fred, Wilma, and Pebbles, including one dino-sized trouble during the Stonetennial Day celebration.
Are you about to embark on an adventure to California for an amazing vacation? You can check out the best things to do in Southern California, West Covina California, Gilroy (California), and San Bernardino (California).
#3. An Ocean Realm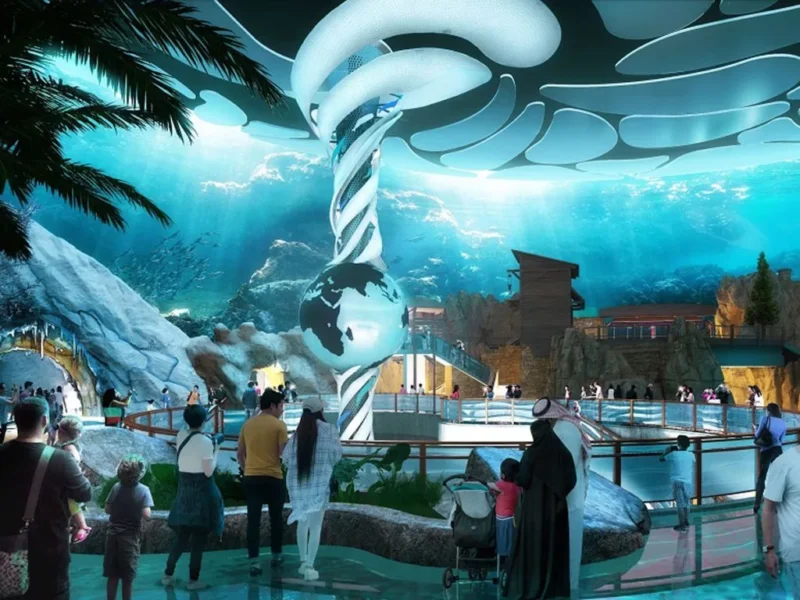 Living on land has perks, but many people still desire more out of their life there. Sometimes, they may even feel like creatures living under the sea have it better.
If you envy the fishes (or want to cool off and take a dip), add SeaWorld and Yas Waterworld Abu Dhabi to your Yas Island vacation itinerary.
SeaWorld
Sea World is one of the best places to visit in Yas Island, Abu Dhabi Set to open in late 2023, SeaWorld Abu Dhabi will house the world's largest aquarium, with roughly 183,000 square meters of floor area.
According to the establishment's official website, the marine-life aquarium will house over 68,000 sea creatures, including schools of fish, manta rays, sharks, and sea turtles. The idea behind this new destination is to provide guests with an awe-inspiring view underwater via a 20-meter-tall vertical window called "Endless Vista."
Currently 90 percent complete, the structure will be erected adjacent to the Yas SeaWorld Research and Rescue Center, which serves as a knowledge hub for marine life ecosystems indigenous to the Gulf.
Yas Waterworld
Hailed as water's greatest playground, Yas Waterworld Abu Dhabi offers one-of-a-kind thrills that will make your trip more memorable.
Home to some of the best water slides in the Middle East, the park houses 40 water-based adventures designed for all ages. This includes Liwa Loop, the first and only body speed slide in the region, and Jebel Drop, the park's steepest waterslide.
Looking for something designed for children? Yas Waterworld has precisely what you need. Check out the park's family-friendly attractions below:
Water Wars
Amwaj
Cinesplash
Cannon Point
Tot's Playground
Yeah
Yadi Yas
Al Raha River
Marah Fortress
#4. A Racing World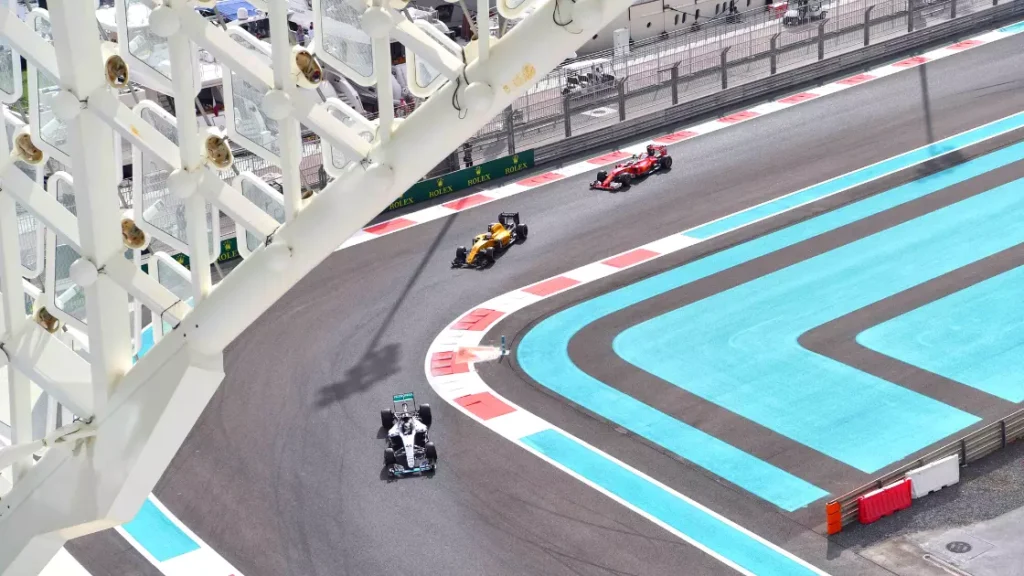 In this fast-paced world, most people would want to slow down when they go on vacation. But not everyone considers speed swiftness as something that could reduce the fulfillment they get from a vacation.
Some – especially those who love motorsports – think of speed as fuel for excitement. It could make a quick stop to Abu Dhabi more unforgettable, especially if it involves visiting Ferrari World.
The first and only Ferrari-branded theme park in the region, the destination is famous among a wide variety of parkgoers, including racing fans, car enthusiasts, colleagues, couples, friends, and families.
If you choose to visit here, you may want to buckle up, as almost all the park's attractions are geared towards an adrenaline-pumping experience.
Below are a few of the most famous attractions you should line up for in Ferrari World:
Formula Rossa: the fastest roller coaster on Earth.
Flying Aces: the highest roller coaster incline on the planet.
Fiorano GT Challenge: a parallel roller coaster that emulates a GT track race.
Scuderia Challenge: an immersive virtual race simulator that takes riders through the iconic Yas Marina Circuit.
Turbo Track: a back-to-back roller coaster that rockets through the iconic Ferrari red roof and reverses into an epic zero-gravity experience.
Time to spare? Why not check out some of Fayetteville (North Carolina) most incredible things to do.
Plan Your Trip to Yas Island
There's nothing wrong with wanting to experience something different from your current reality. Even experts consider it therapeutic. Escape into the wonderful worlds of Yas Island and return to your reality feeling refreshed and ready to take on new challenges.