5 Benefits of Hiring a Private Jet for Sports Team Travels
Globalization transcends all industries and borders, which is why it has also found its way into the world of sports.
Various tournaments and games are played across the globe, which means sports teams are constantly traveling from one place to another to join these matches.
Athletic teams also travel a lot for training and other sports-related events.
These frequent trips, particularly long ones, can take a toll on athletes, affecting their condition and performance.
If you own or manage a sports team, you can make long, frequent trips for your athletes more comfortable and less stressful by hiring group air charter services whenever they travel.   
In the aviation industry, sport jet charter entails hiring an aircraft to transport athletic clubs or athletes to different cities and countries to participate in various events.
With your sports team traveling in comfort and privacy, they can be in their best condition, ready to take on any match or event they need to participate in.
Check Out the Best Ways On How to Find Cheap Flights and Snag the Best Deals
Advantages of Private Jet Charters for Sports Team Travels
Whenever you charter a private jet for your sports team for their long travels, you and your athletes can experience these benefits:
#1. Complete control over your team's flight schedules
Commercial flights run on tight timetables. Most of the time, these schedules are not flexible enough to meet your team's travel needs.
Hiring a private charter allows you to select flight schedules that can suit your team's needs.
Private jet charters can give you and your team reliable flights regardless of the date and time of your departure and destination. With this travel solution, you can ensure everyone can get to where they need to be without delays.
With the freedom to choose schedules, you can be sure your team will never miss any international or interstate matches.
Additionally, you can be sure any scheduling changes won't delay your flight.
Because of this, your athletes' performance will never be affected by the stress of flight delays or changes.
#2. Increased privacy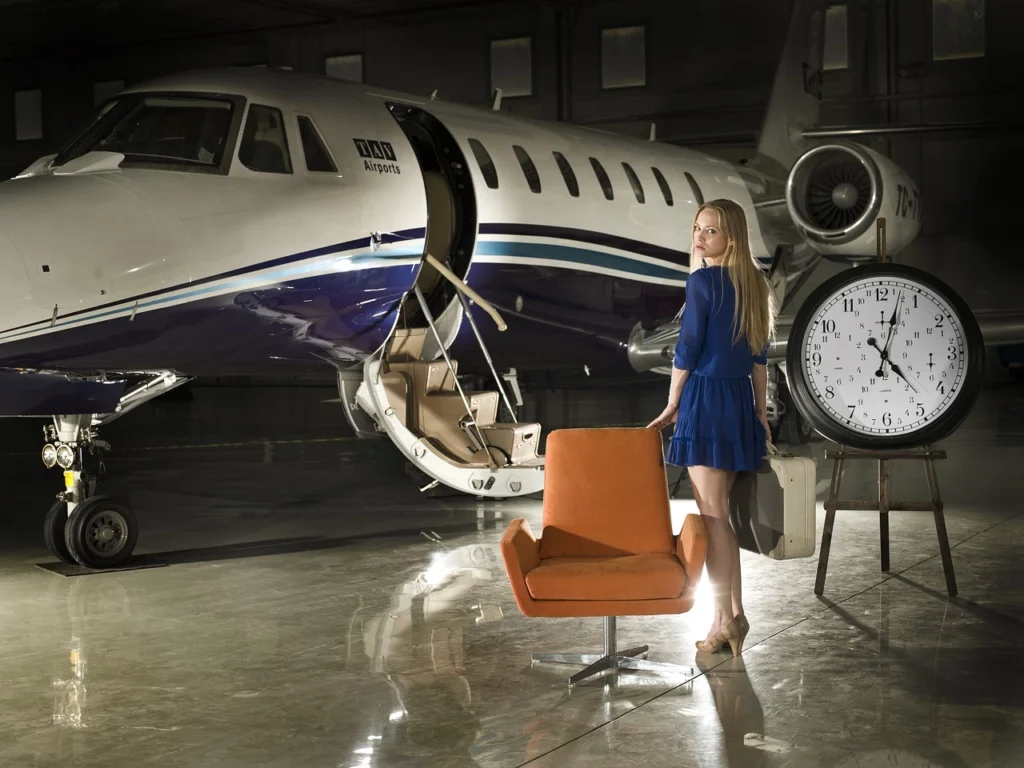 If you own or manage a well-known sports team, your players are likely hounded by their fans and the press wherever they go. These places include airports and commercial planes.
The attention they get, which can sometimes get extreme, can affect their mindset and cause them stress.
Your players will appreciate all the quiet time they can get to mentally prepare for their upcoming matches. You can let them do this by hiring a private jet for their flight.
A chartered flight gives your team privacy. They can fly for long hours without any outside noise and disturbance from their fans or the media.
This privacy begins when you and your group get to the airport; a sport jet charter allows everyone to skip the lines at the security, check-in, and baggage claim area and the attention they might get from those in these areas.
Moreover, you and your team will stay at a stand-alone terminal or FBO while you wait for your flight. This area is designated only for private jet passengers, enabling your group to stay clear of the fans and press.
#3. Comfier seats and more space for all passengers
Your 7-foot-tall basketball players or heavyset football players won't be able to sit comfortably in the average airline seat.
Sitting comfortably in first or business class would also be a problem for athletes with long legs and broad shoulders.
Athletes need all the time to relax and prepare themselves for a match. They can make the most of their flight hours to sleep, unwind or do whatever they need to get ready for the event when they have spacious, comfy seats.
Because of this, your team will feel less tired before the game and be more energized and ready to win the match.
The extra space in the private jet also allows you and your team to start discussions and make additional preparations for the match. Your coach and players can develop more game plans or discuss other strategies.
Read more:
#4. More space for the team gear and baggage
Private jets have more space for baggage, and the other items passengers want to bring.
You and your team can bring all the gear you need for the matches and training sessions.
Aside from accommodating various sports equipment, private jets have enough space for your group's other essentials, including clothes, shoes, and preferred food and beverages.
Your team can bring as many items as possible without paying for excess baggage charges.
Moreover, regardless of the sports equipment and baggage, you bring and their quantity, you can be sure all these will be handled with care by the service provider's well-trained ground staff.
#5. Catered meals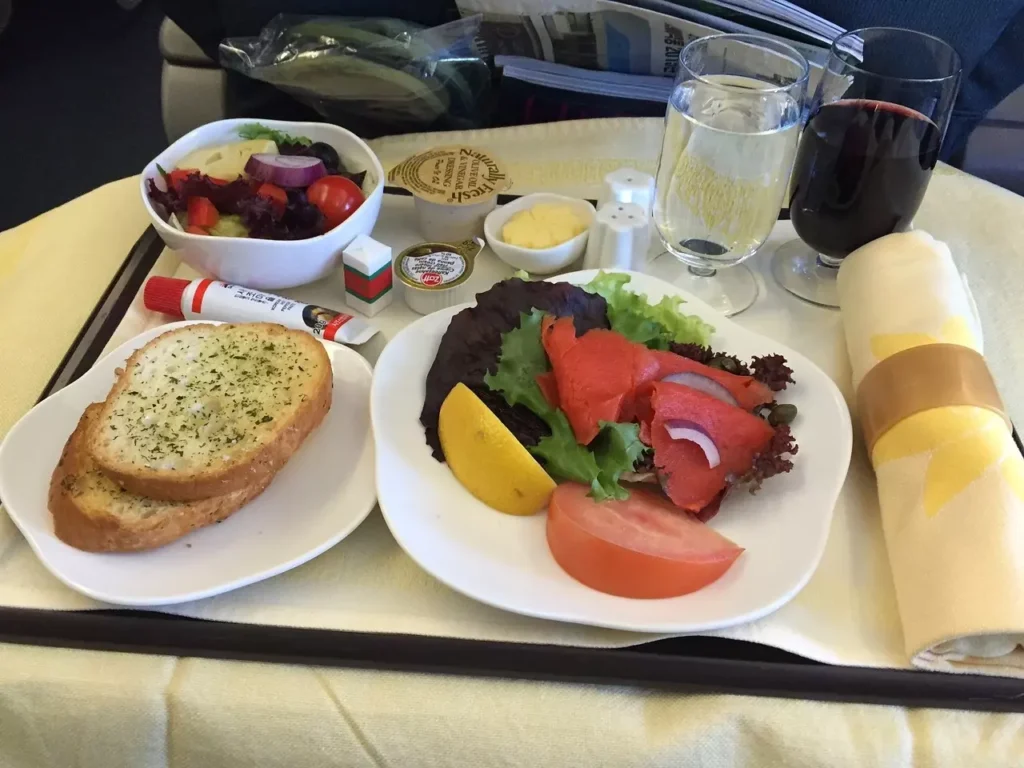 Athletes tend to be on special diets to stay fit and meet the demands of their training and sports.
Many of them may request only organic food during their flight. Others might be on a strict high-protein diet and, thus, need to eat special meals that meet this requirement.
You can ensure your team sticks to their diet during the flight by hiring a personal chef to prepare the meals they need when you fly on a private jet.
Another option is to work with the air charter provider's caterer to come up with a menu that meets the team's dietary requirements.
If you are about to embark on a Culinery adventure, you can check out the best restaurants in Colville Washington, Gainesville Florida, and Evanston (Illinois).
Additionally, you can help your athletes avoid or minimize overeating and indulging in unhealthy food and beverages, which can affect their health and fitness goals and, possibly, their performance.
Lower risks for potential infections and health problems even though COVID-19 cases are lower and travel restrictions have been lifted, it doesn't mean you should let your guard down.
You and your team should still be careful as you travel from one place to another to join sporting events.
Investing in sport jet charter services is one way of reducing your team's exposure to the coronavirus and other diseases you could get from staying too long in crowded areas.
With this option, you allow your athletes and other staff to travel together in a team "bubble," which means you can control who your team comes into contact with.
Additionally, a sport jet charter helps you and your team avoid crowded public areas, including airports, to minimize your risk of being exposed to the coronavirus.
These benefits ensure your athletes won't get sick easily and can stay healthy and fit to participate in all upcoming games.
To help your sports team perform their best wherever they compete, invest in a sports jet charter to ensure a comfortable, safe, and enjoyable flight.
Disclaimer: Vasttourist always strives for content accuracy. Since the time of publishing, travel-related information regarding pricing, schedules, and hours may have changed. Please see individual websites embedded in this post for the most current trip-planning information.

Unless otherwise stated, Vasttourist does not claim ownership of any images used on our blog site. The respectful owners of all visual content have copyright protection. We try to include links to the sources. If any images are your property and you do not want them to appear on our blog, don't hesitate to contact us; we will take them down immediately. We support properly crediting the original writer, artist, or photographer.