5 Must-See Parks and Reserves while on Tanzania Safaris
Are you looking for the best parks and reserves while on Tanzania Safaris? Safari adventure is synonymous with Tanzania. And it is no surprise. Why? Apart from amazing wildlife escapades, the place is known for its rich flora and fauna.
Besides, you won't experience a safari adventure like Tanzania's anywhere around the world, as your trip will be unexplored and unpredictable.
Tanzania is one iconic safari destination home to great migration and Africa's Big Five. With more than 38% of the land reserved for wildlife areas, it is home to many game reserves and national parks.
Before you embark on a safari journey in Tanzania, you need to know about the best parks to visit.
There are two main safari circuits in Tanzania. The Northern circuit is home to Serengeti National Park and Ngorongoro Crater, while the Southern regions offer many unexplored Parks and safari adventures.
To help you plan your safari trip, we've made a list of 5 must-see Parks and Reserves, so continue reading.
5 Must-See Parks and Reserves while on Tanzania Safaris
1. Serengeti National Park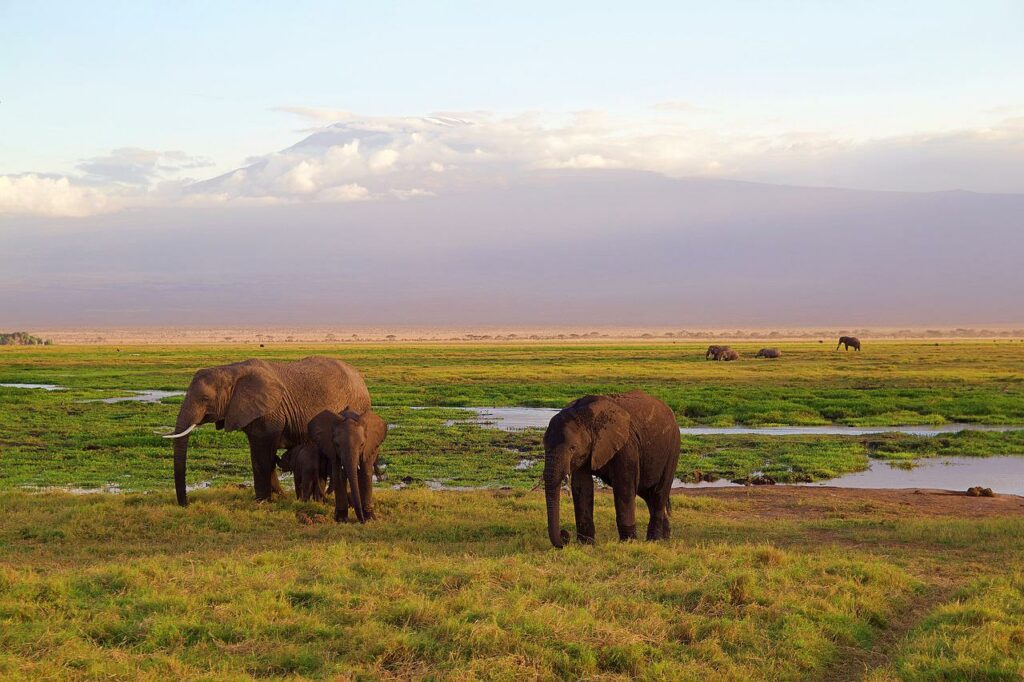 It is the most popular, and one of the largest National Parks in Tanzania, and it is spread across an area of 13,250 sq km. The Park is located in the Northern region of Tanzania – and is home to the most complex ecosystems on the planet.
Additionally, Serengeti also hosts the world's greatest phenomenon known as – The Great Migration. Every year, millions of zebras, wildebeests, and antelopes move in a thundering mass from Serengeti to Masai Mara in search of greener pastures. Also, you can catch the glimpse of the super five in the Park during peak season.
Animals to spot:
Leopards, lions, buffalos, elephants, rhinos, giraffes, cheetahs, and spotted hyenas
Also, it is home to more than 500 species of birds
Highlights of the Park:
Home to authentic game viewing opportunities
Hot air balloon safaris and different safari rides
Home to the great migration
Amazing accommodation options
Cheapest National Park in Tanzania
Stunning and diverse scenic views
Luxury lodges and camps
Best time to visit the Park:
From June to October, which is also the dry season, is the best time to visit Serengeti National Park. It's the time when the vegetation thins out, and the animals and birds gather around water holes – making it easier to spot them.
May to July is the best season for spotting the great migration.
If you want to visit at a quieter time, November to March is the ideal season.
2. Tarangire National Park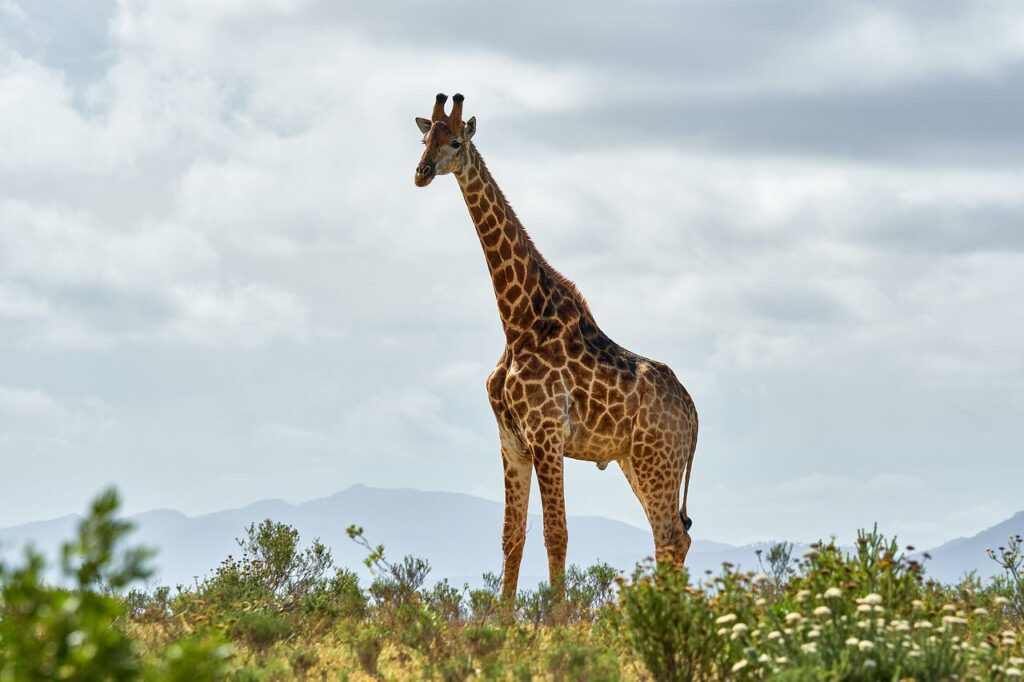 The park is not located on the main route, making it less crowded. However, it is known for its incredible concentration of wildlife and stunning scenic views that'll mesmerize a tourist.
It is located in the Manyara Region of Northern Tanzania and is spread across 2850 sq km. Most tourists skip visiting the Park or visit the Park for an afternoon game drive.
But, it's recommended to stay at the Park for at least two or three days to explore it in its full circle. Moreover, the Park is known for its magnificent baobab trees and splendid landscapes.
Animals to spot:
Elephants, giraffes, big cats, waterbuck, gazelle, buffalo, impala, and wildebeest
The Park is home to more than 550 species of birds including – the Northern pied babbler and yellow collared love bird.
Highlights of the Park:
Highly concentrated wildlife
Home to the biggest elephant population in the world
Night safaris and walking safari options
Spectacular scenic views – ideal for wildlife photography
Unique luxury camps and lodges
Best time to visit the Park:
The best time to visit the Tarangire National Park is in the dry season (from June to Oct). It is the time when the wildlife is most concentrated, and you can spot them easily.
Besides, the dry season coincides with the great migration in Tanzania. You can visit in the wet season (Nov to Dec) for unique bird-watching experiences.
3. Ngorongoro Crater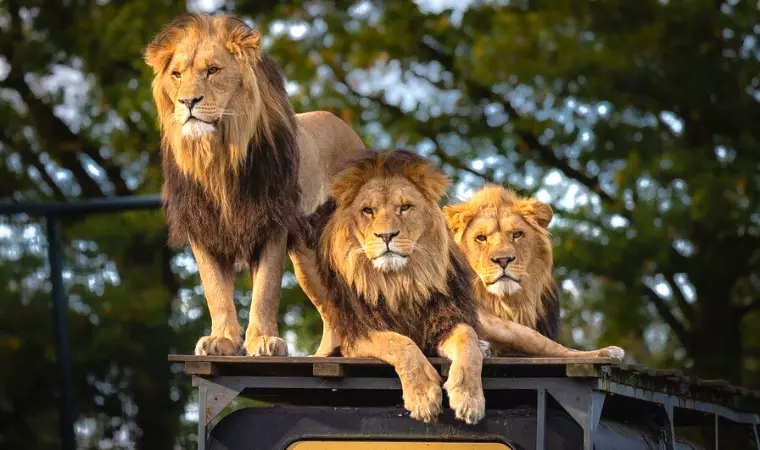 It is one of the seven natural wonders of Africa – and the most popular wildlife park in the world. Located in the crater highlands of North Tanzania, the place is spread across 8292 sq km.
Moreover, it's one of the few parks, where you will be able to spot the Big five on the same day, isn't that fascinating?
The conservation area of the place protects the last remaining population of black rhinos. Also, the Park is named after Ngorongoro Crater, an ancient volcanic crater – spanning 260 sq km, which is surrounded by a 600-meter crater wall.
Animals to spot:
Apart from the Big five – you can spot wildebeests and other big cats. Zebras, hippos, golden jackals, and gazelles
Highlights of the Park:
Incredible wildlife viewing and adventures all year round.
Spotting of black rhino, which is an endangered species,
It is on the list of UNESCO world heritage sites.
Unique safari destination – and rides with picturesque backdrops
Luxury accommodations and lodges in a special setup.
Explore the Masai culture by visiting the nearby villages.
Best time to visit the Park:
June to September is the best time to visit the Park.
If you want to visit the park when the crowd is less, you can choose Nov to April.
4. Lake Manyara National Park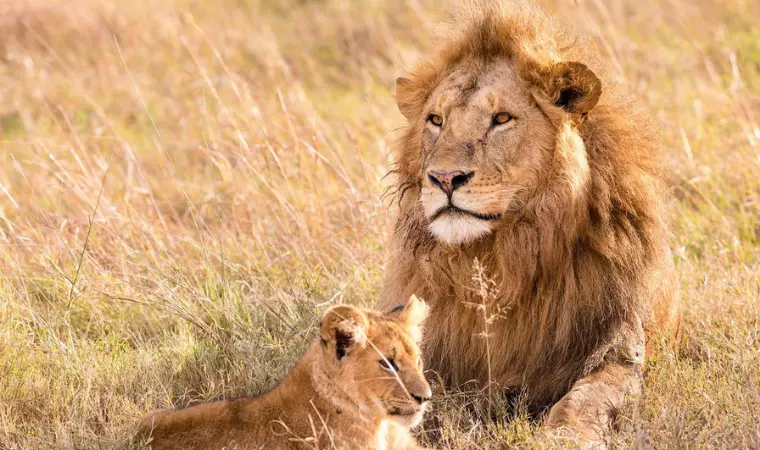 In addition to the Northern circuit, the Park is located between Ngorongoro Crater and Tarangire National Park. It is known for its spectacular ecosystem and diverse wildlife escapades – and is spread over an area of 325 sqm.  Most tourists think of Lake Manyara as a mini Serengeti.
The majority of the region is exotic – and is home to a wonderful Soda Lake that attracts hippos and flamingoes all year around. Moreover, it is home to one of the highest concentrations of large mammals.
The groundwater surroundings of the Park give you a break from African savannahs. In addition, you can view plenty of elephants and tree climbing lions at the Park.
Animals to spot:
Elephants, blue monkey, buffalo, leopards, zebra, waterbuck, impala, giraffes, wildebeests, and flamingoes
Apart from flamingoes, the Park is also home to more than 300 other migratory birds.
Highlights of the Park:
Spotting huge herds of elephants
Trekking, hiking, and night safaris are available at the Park
Amazing bird watching opportunities
Wonderful natural landscapes – ideal for photography
Concentrated in certain pockets
Accommodation options available
Best time to visit the Park:
For an abundant game viewing experience, you can visit from June to Oct, also the Dry season in Tanzania. Though, you can visit the park all year round to explore unexplored wildlife adventures.
Also, if you want to experience excellent bird viewing, Nov to April is the best time.
5. Selous Game Reserve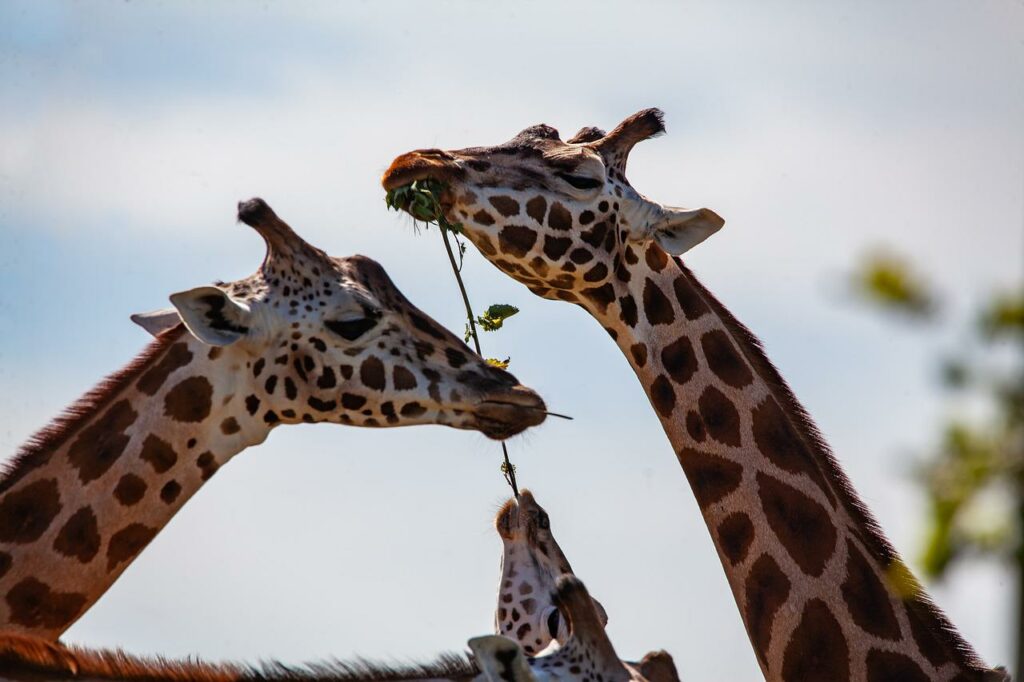 Selous Game Reserve is the most visited Game Reserve in Africa. Apart from being home to the Big five, it offers extraordinary wildlife adventures. Its spread over an area of 50,000 sq km, and is located in the Southern Tanzania region.
Moreover, the large and untouched regions of the land showcase nature at its best. The Game Reserve is one of the two destinations – used by elephants for their annual migration.
Besides, it is home to a large population of buffalos and lions you can spot during the peak game-viewing season. Lake Rufiji is the lifeline of the Game Reserve – also a major water source for animals.
Animals to spot:
Elephants, wild dogs, black colobus monkey, hippos, single-horned sable, waterbuck, bushbuck, and wildebeests
Highlights of the Park:
The best Park to spot wild dogs in the African region
The dry season offers some excellent wildlife viewing opportunities
Sightings of lions are common
UNESCO world heritage site
Boat safaris for an incredible game viewing experience
Excellent accommodation options are available
Best time to visit the Park:
The Dry season (July to Oct) is the best time to visit the Game Reserve. Though it is peak season, you won't encounter unusual crowds at the place.
Oct to May is the best season for bird watching.
Plan your adventure trip
The adventures and wildlife game viewing of Tanzania are unmatched. And thanks to easy accessibility and accommodation options, you can explore the place according to your taste. The Safari Parks and game reserves of Tanzania offer fantastic experiences you will cherish for life.
Besides, wildlife adventure and escapades change your outlook on life. You must plan a trip and visit all the top Game Reserves and National Parks to get that adrenaline rush.
Make some remarkable stories and memories – you can share in time, and plan your trip today.
Disclaimer: Vasttourist always strives for content accuracy. Since the time of publishing, travel-related information regarding pricing, schedules, and hours may have changed. Please see individual websites embedded in this post for the most current trip-planning information.

Unless otherwise stated, Vasttourist does not claim ownership of any images used on our blog site. The respectful owners of all visual content have copyright protection. We try to include links to the sources. If any images are your property and you do not want them to appear on our blog, don't hesitate to contact us; we will take them down immediately. We support properly crediting the original writer, artist, or photographer.