Top 15 Best Restaurants in Montclair NJ (New Jersey)
When looking for the best restaurants in Montclair NJ, there are several things to consider when choosing where to eat with your friends and family.
Not only should the food be delicious, but it should also be presented in an aesthetically pleasing way, as well as coming with great customer service from a friendly wait staff that keeps you coming back again and again.
Nearly every good restaurant in New York City is within 20 miles of another place where chefs show off their skills in almost every kind of food you can think of.
Not only do restaurants in Montclair win awards for being some of the best in the state, but they also stand out because of the unique way chefs approach their menus and dishes.
You may discover foods from all over the world, a wide variety of stores, and plenty of things to do here. Locate a Montclair restaurant that will meet your demands and excite your taste senses, whether you're seeking a new date night location or are dining casually. Just schedule some time to see them all now!
Here are our top picks for the best restaurants in Montclair, New Jersey.
Top 15 Best Restaurants in Montclair NJ (New Jersey)
#1. Raymond's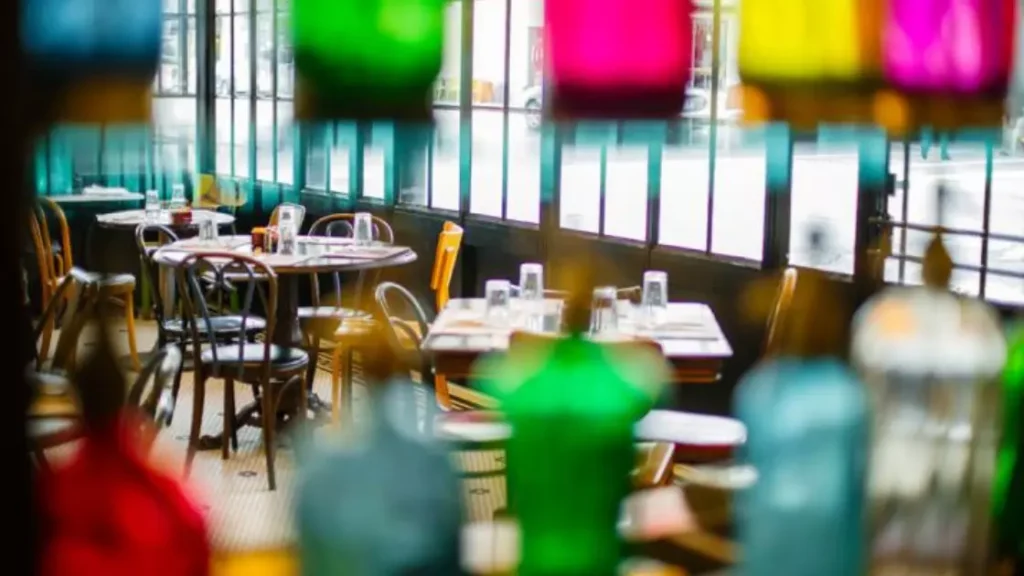 If you haven't had brunch in North Jersey, have you ever heard of Raymond's? I'm joking. However, Raymond's is likely the most well-known brunch establishment in this region.
They are a "trendsetter" for outdoor dining because they had outdoor seating before the pandemic, which I've always liked.
They are located on Church Street. They serve delicious lunch and brunch fare. The French toast and the hot chocolate made in the Belgian style are two of their must-try dishes. Since 1989, Raymond's has been a Montclair tradition with two locations in New Jersey.
Imagine a place with subway-tiled walls, large windows, cozy booths, a lively bar, and private tables where you can unwind while enjoying meals from breakfast to dinner, including their delicious BBQ short ribs (I mean, look at that!).
Address: 28 Church St, Montclair, NJ 07042, United States
#2. Leone's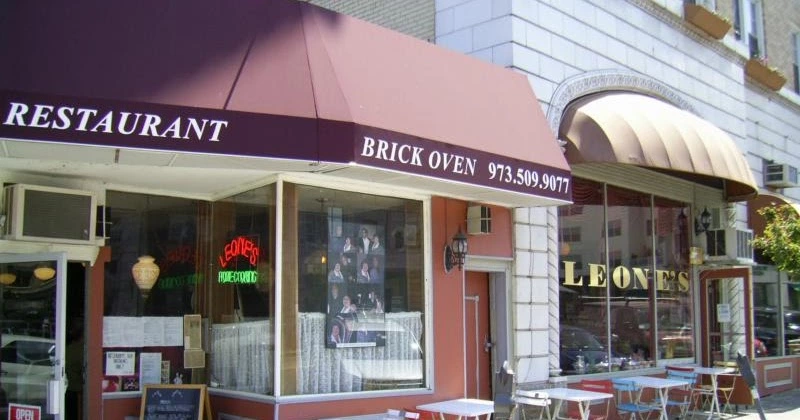 Just a street away from Raymond's on Park Street is Leone's, an authentic Italian restaurant known for its delectable penne vodka and mouthwatering chicken parmesan.
They also provide fantastic brick oven pizza! Leone's offers a wonderful ambiance, fantastic service, and that cozy Italian restaurant vibe. Although it is also BYOB, you may order wine directly at your table if you forget to bring your own.
Leone's collaborated with a nearby liquor store to provide the ideal wine that matches their delectable alternatives. Their Calamari Arrabiata is a must-try dish.
This meal gives the traditional appetizer a unique spin by adding hot peppers and drizzling them in balsamic vinegar. In Emeril's words, this provides the ideal impetus to "kick it up a notch!"
Address: 19 S Park St, Montclair, NJ 07042, United States
#3. Cuban Pete's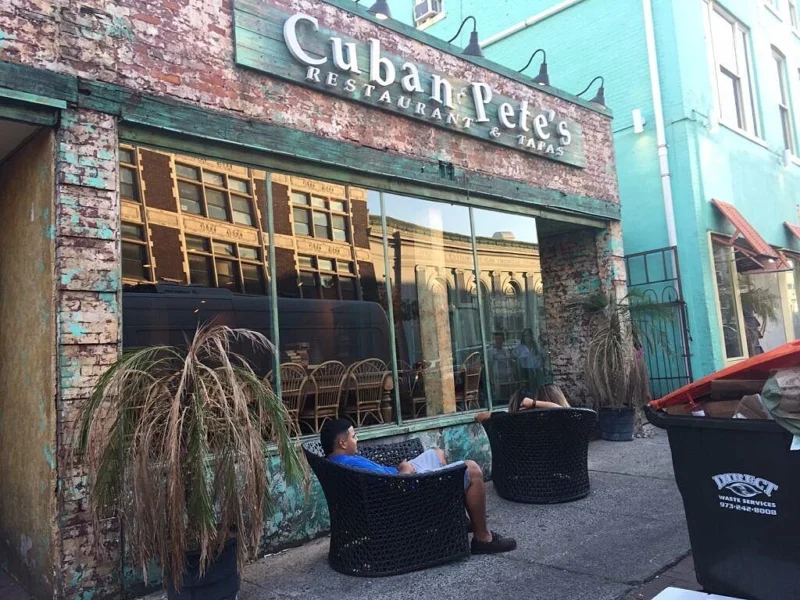 Cuban Pete's is one of the best places to eat in Montclair, New Jersey, and the ideal restaurant for celebrations. It's a well-known restaurant in Montclair, visited by all and sundry.
You enter the restaurant through the alley and are immediately transported to a tropical paradise with palm trees, waiters wearing fedoras, and plenty of sangria.
Cuban Pete's is well-known for its pleasant atmosphere and BYO option, which enables you to bring your wine and mix it into a delectable sangria. Cuban Pete's menu options, nevertheless, are something I think people overlook.
If you're looking for a more relaxed, family-style dinner, their tapas are to die for. The goat cheese fritters are a must-try, in my opinion! The meals are what distinguish Cuban Pete's as well. They provide traditional Cuban food.
The coconut rice is so amazing that you will keep returning for it. Cuban Pete's waiters will play the bongos and congas for your birthday. It draws attention to your table, making the atmosphere more joyful.
Skip customs and head straight into Cuban Pete's, where you can experience all the flavor and cuisine that Cuba offers just a few blocks from your house. You can purchase their wonderful sangria or bring your own booze.
Address: 428 Bloomfield Ave, Montclair, NJ 07042, United States
You may also check out the best restaurants in Grapevine, Rosemont, Hayward (California), and Salem Oregon!
#4. Laurel & Sage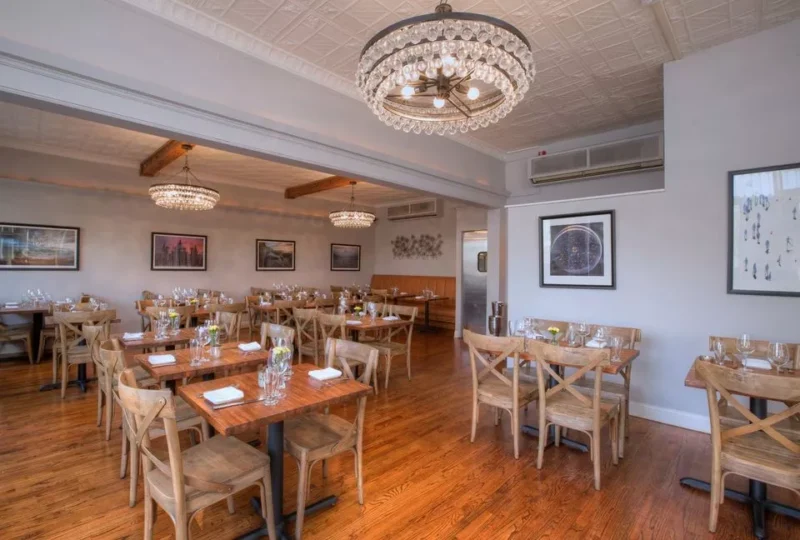 The restaurant is a small, local eatery in Montclair, New Jersey. Chef Shawn's culinary accomplishments culminate in a background in seafood, farm-to-table, Italian, Asian, Mediterranean, and American cuisine.
It is Laurel & Sage. Seasonal specialties like Pomegranate Molasses Braised Short Rib, Cast-Iron Seared Long Island Duck Breast, and Blackened Swordfish Maki Roll are featured at Laurel & Sage. Chef Shawn frequently alters the menu to suit the fads and the availability of regional products and ingredients.
The goal of Laurel & Sage is to serve great modern food with friendly service in a warm and inviting setting. It does this by showing amazing photos taken by friends and New York-based photographers all over the world.
Address: 33 Walnut St, Montclair, NJ 07042, United States
#5. Mesob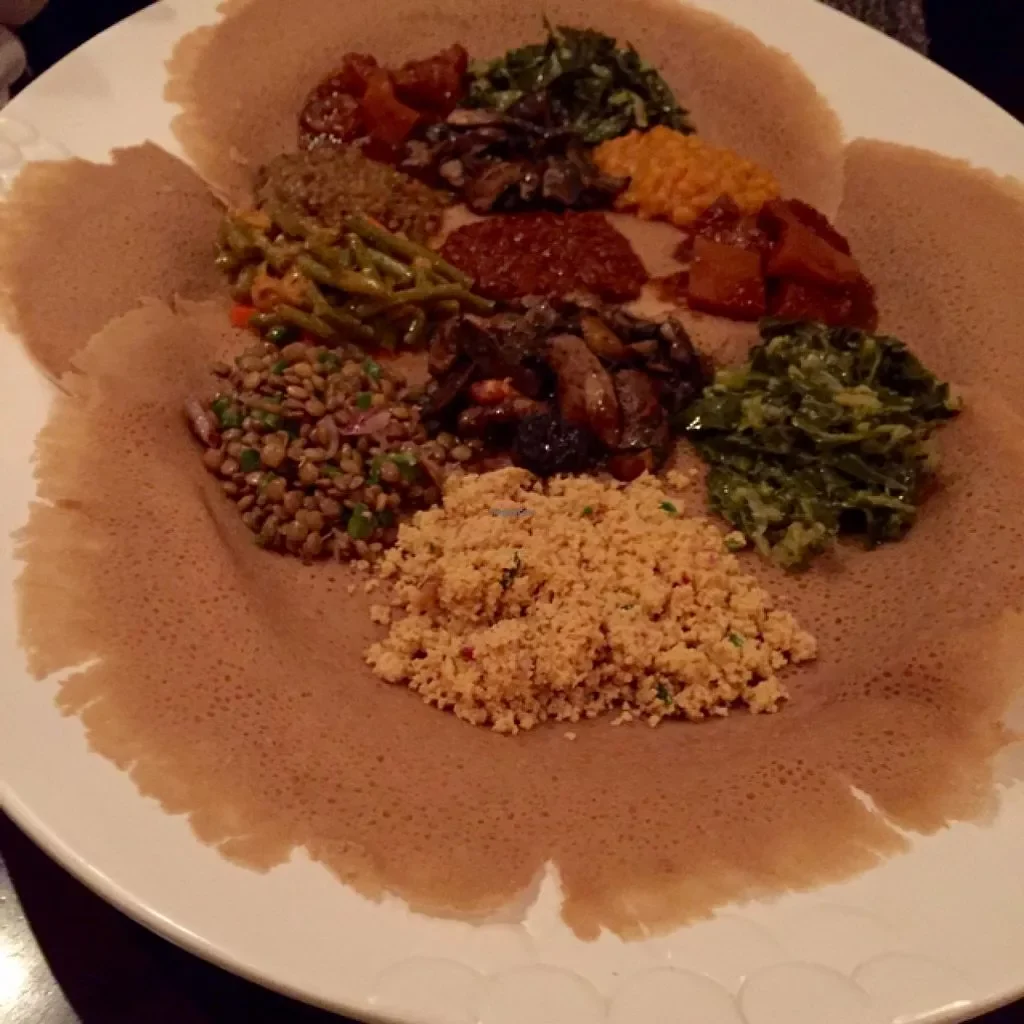 Mesob's is one of Montclair's top restaurants. Its warm service and inviting atmosphere make it the perfect place to unwind with family and friends. Kids adore mesob because it allows them to "dine with their hands" and enjoy injera, a delectable sourdough flatbread from Ethiopia that is topped with delectable ingredients.
Mesob lives up to its brand tagline of "Ancient Cuisine with Modern Appeal." Ethiopian cuisine will leave you wanting more after just one bite, whether you're an avid meat eater or a vegan. Call them four hours before your visit, tell them you're gluten-free, and they'll set you up.
On large trays with injera, a typical Ethiopian bread, are different toppings like tender chunks of lamb, chicken breast that has been marinated, prime beef tartare, shrimp, collard greens, green beans, and lentils.
Address: 515 Bloomfield Ave, Montclair, NJ 07042, United States
#6. Laboratorio kitchen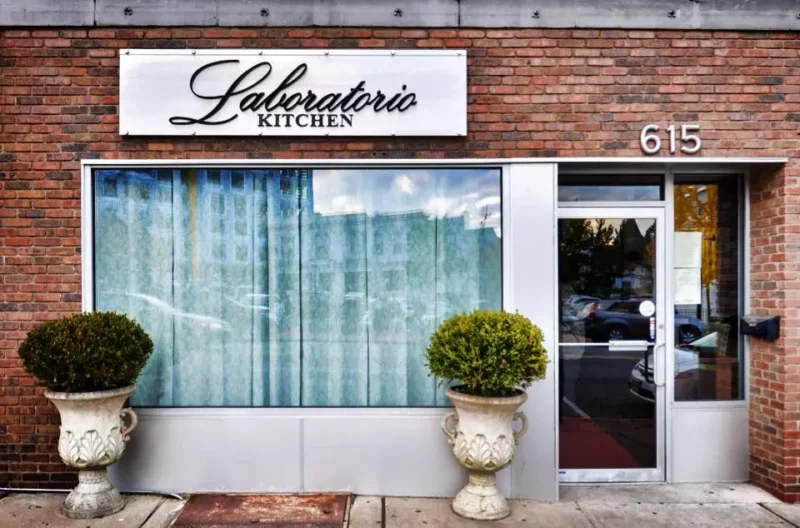 This is a top-scale restaurant in Montclair. Before the restaurant owner, chef James DeSisto took over this location in 2014, several eateries in this area on Montclair's main street were unsuccessful in attracting patrons.
It initially seemed strange that he would keep the name of the failing place that came before him. But it's apparent that he has claimed the identity as his own and gained a devoted following.
Why not, then? His New American food is great. It includes delicious French and Italian dishes that are made with skill. Prices are fair, meals are big, and the atmosphere is relaxing and comfortable.
Address: 615 Bloomfield Ave, Montclair, NJ 07042, United States
#7. Plum on Park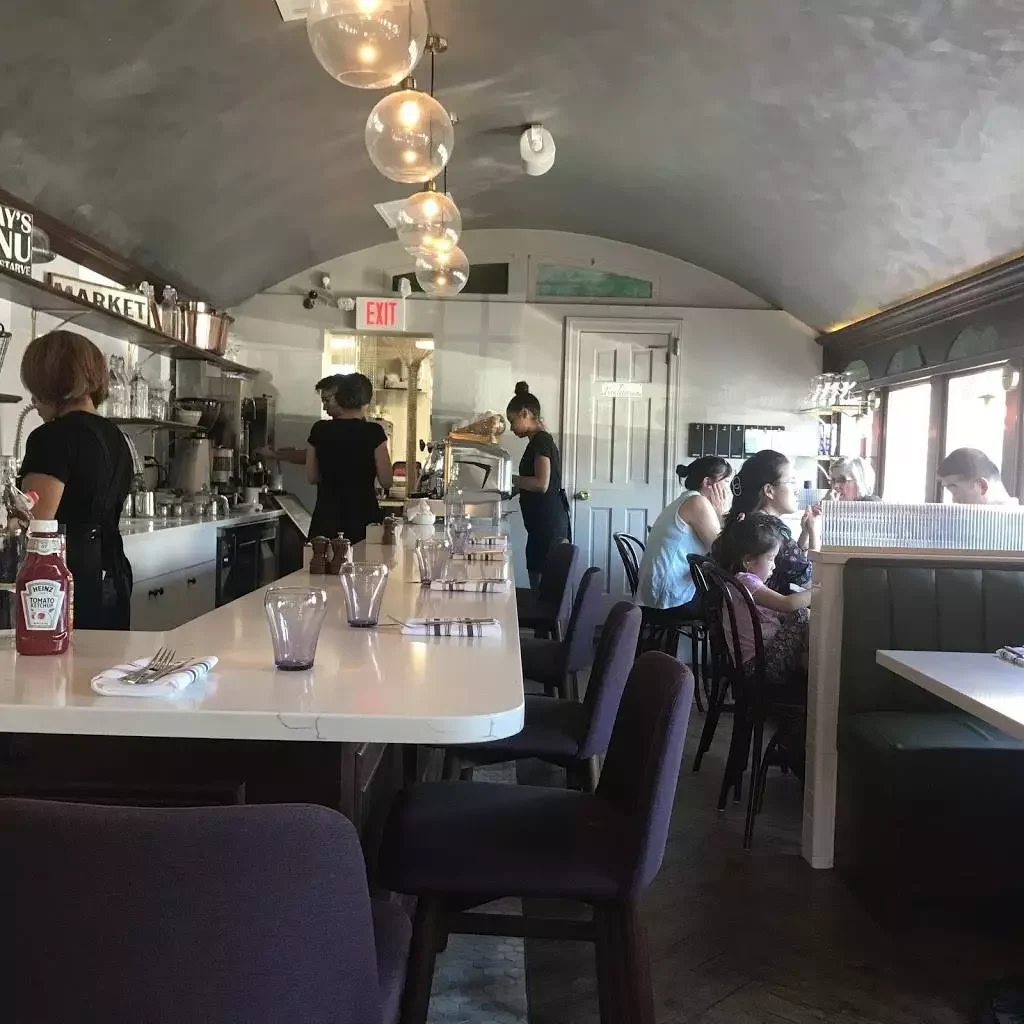 With specials like their Turkish Eggs (which are a must-order) and dishes like their Jelly Donut Fritter (with house-made plum jelly, of course), Plum on Park, a restaurant housed inside a railroad car diner, has resurrected the Montclair weekend brunch scene.
Additionally, it has a restaurant serving everything you could want for a delicious lunch or dinner, including tacos, a Mexican seafood martini, beets and burrata, and, well, you get the idea. It also has a top-notch gluten-free bakery.
Address: 14 Park St, Montclair, NJ 07042, United States
You don't want to miss out on the best restaurants in Pullman (Washington), Galveston (Texas), Charleston (West Virginia), and Garden City (Kansas).
#8. Diesel & Duke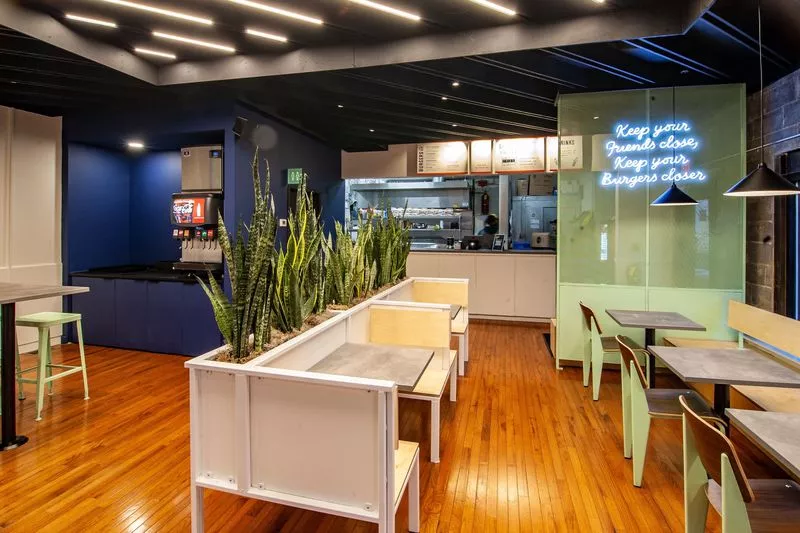 Looking for the greatest cheeseburger in the neighborhood? You don't have to look very far because Diesel & Duke is definitely what you're searching for.
Burgers from Diesel & Duke are unrivaled. They put a lot of effort into making excellent burgers. And for them, the sauce and toppings are everything.
In my opinion, the area's best cheeseburger is the Standard Burger. This burger is transformed into a hero by the garlic aioli. You'll be in culinary bliss if you order that together with their cajun fries!
Address: 39 Glenridge Ave, Montclair, NJ 07042, United States
#9. ALTO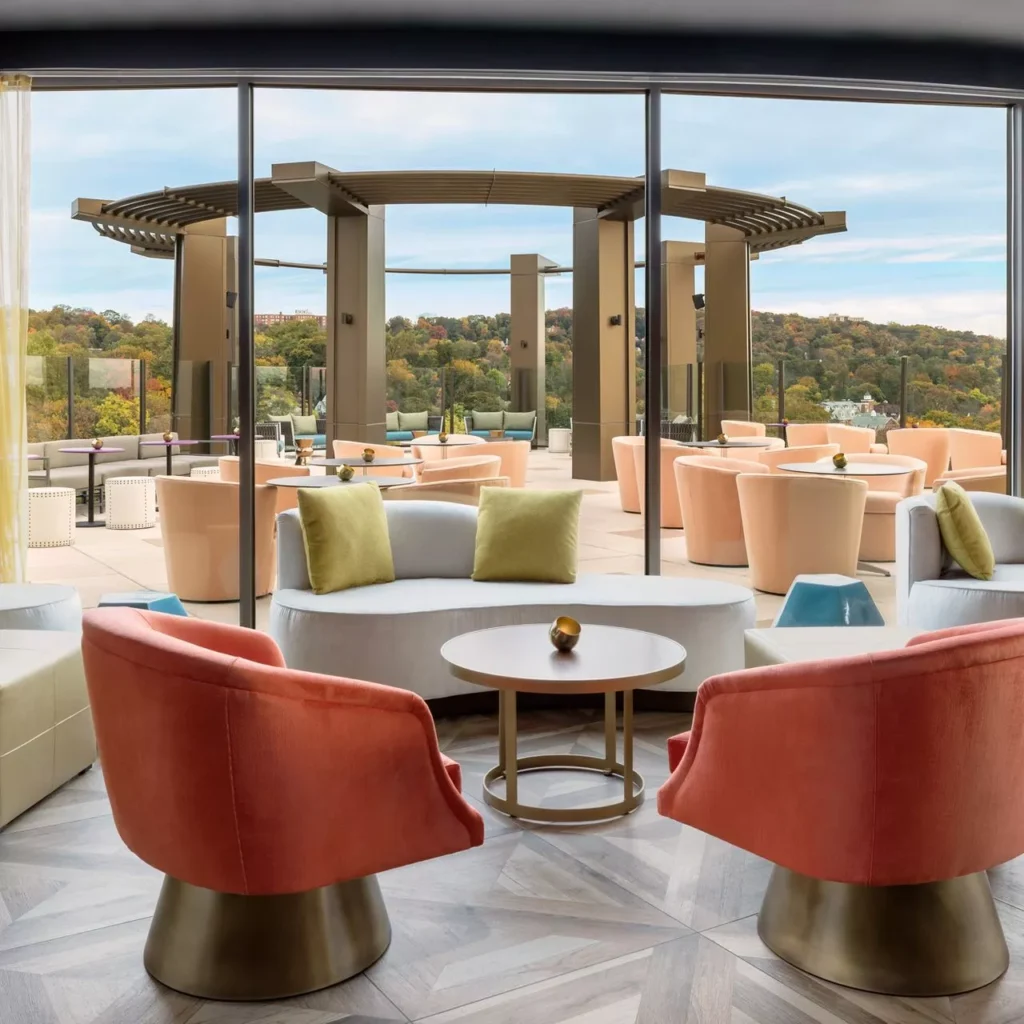 Rooftop bar, was that anything you said? It's true that Montclair now has a rooftop bar. From the top of the MC Hotel, Alto is treated to stunning vistas over the urban landscape of New York City.
They have a few delectable and energizing boujee house drinks. This is a great place to enjoy a drink with friends or your special someone. The views are the best in this location.
Address: 690 Bloomfield Ave, Montclair, NJ 07042, United States
#10. Noce77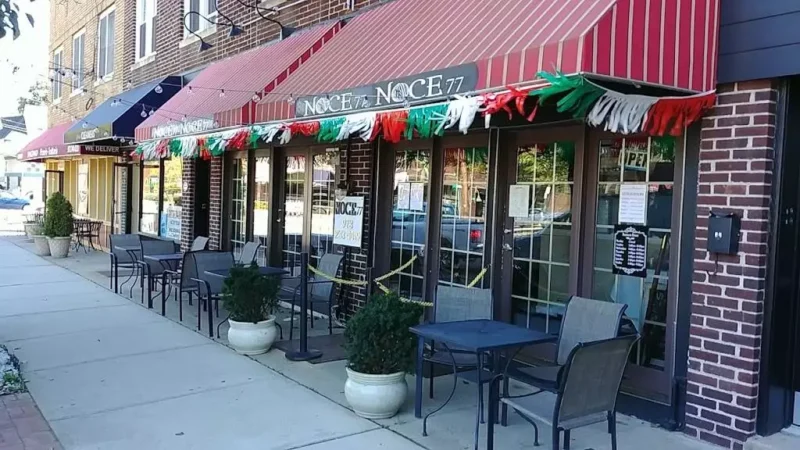 Noce77's romantic ambiance makes it a great date-night spot, whether you're celebrating your first date or your fiftieth wedding anniversary.
There are both new takes on modern American classics and traditional Italian dishes made with game meats and comforting pasta on the menu. Since it is a BYOB establishment, bring your own wine to complete the experience.
Address: 77 Walnut St, Montclair, NJ 07042, United States
#11. Uncle Momo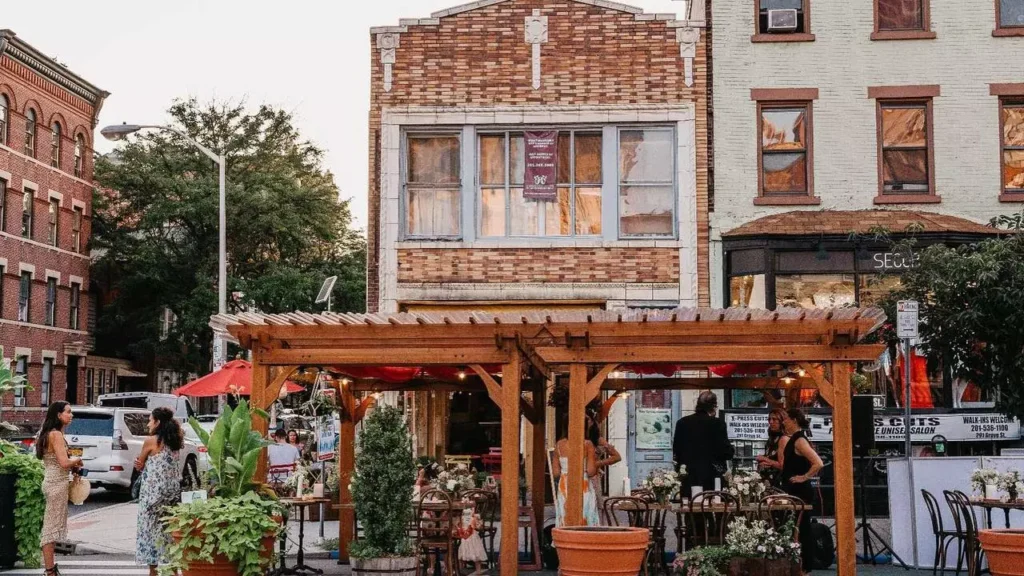 This Montclair eatery has a somewhat different vibe and is yet another brunch (and evening) hot spot that you must check out.
Lebanese French Bistro Uncle Momo mixes the two cultures for a flavor explosion. Consider refined French cuisine paired with flavorful tabouli, hummus, and homemade labne cheese.
Their drinks are also very good, and some of their specialties are the Karcade Hibiscus Flower and a spicy Loomi drink.
Address: 702 Bloomfield Ave, Montclair, NJ 07042, United States
Read More:
#12. Corso 98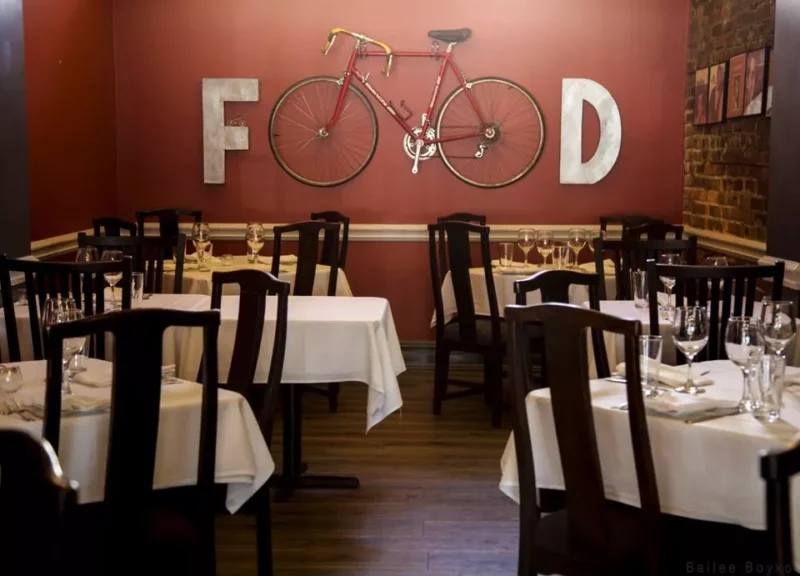 Corso 98 is a BYOB Montclair top restaurant specializing in Northern Italian cooking. They use butter instead of olive oil here.
It has been serving up authentic, home-cooked food since 1999. In addition to the cooks, Mama Suriano may cook fresh pasta every week in the rear.
They even have Cucina 98, a convenience supermarket with prepared foods and take-out Italian pastries.
#13. Turtle & the wolf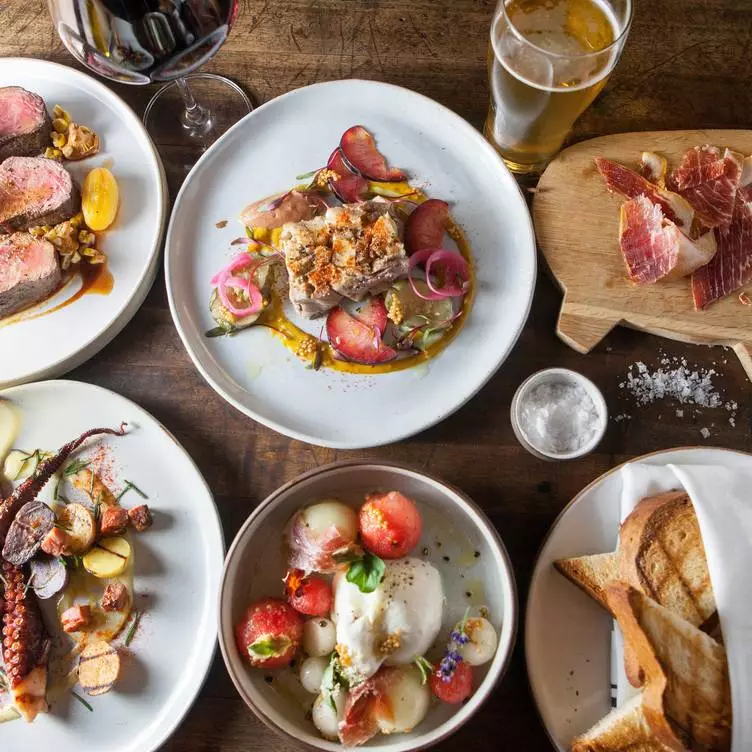 Turtle + the Wolf was established when chef and proprietor Lauren Hirschberg (who formerly served as the culinary director for Tom Colicchio's restaurants) and lifelong friend Matt Trevenen decided to build a restaurant in their hometown.
Although their seasonal specialties are excellent, their family-style lunches keep their customers returning. If you reserve a table, you can buy a whole roasted pig or a portion of Chef Lo's fried chicken. Both come with salad, three sides, buttermilk biscuits, sauces, and desserts.
Address: 622 Valley Rd, Upper Montclair, NJ 07043, United States
#14. Ani Ramen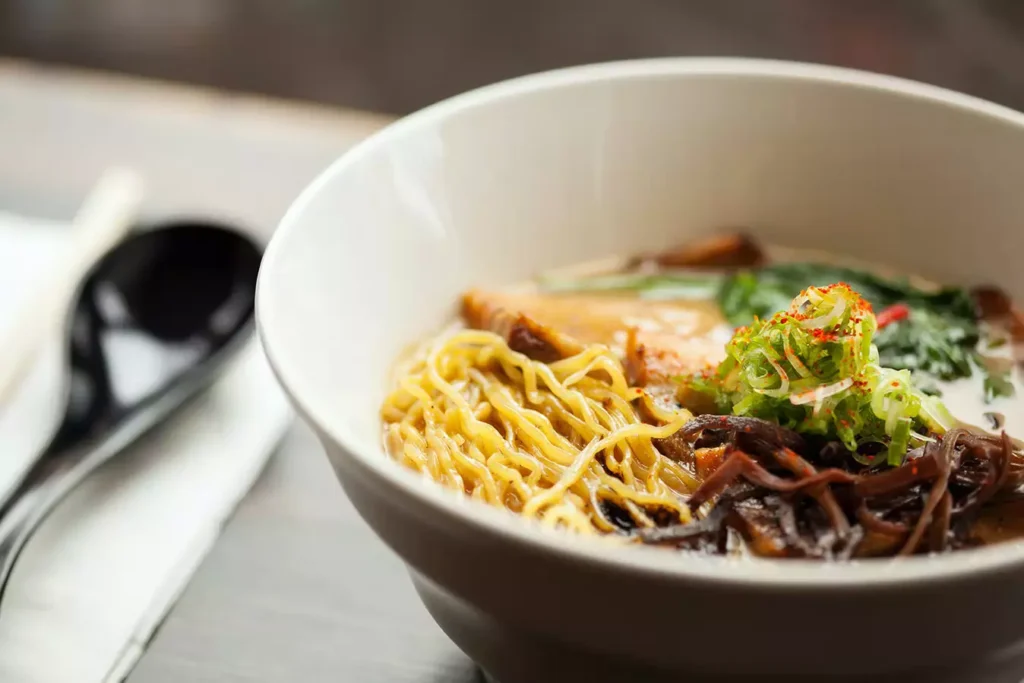 The best spot to try authentic ramen (as opposed to microwaveable ramen) is at Ani Ramen. They offer premium, hand-rolled noodles that are perfectly paired with broths. This is where you can get the best breakfast in Montclair, New Jersey.
Additionally, there is a site in Maplewood, which is close to the South Orange campus. I'd advise ordering the pork belly bao buns first and then trying the chef's unique Ani Ramen.
Address: 511 Bloomfield Ave, Montclair, NJ 07042, United States
#15. De Novo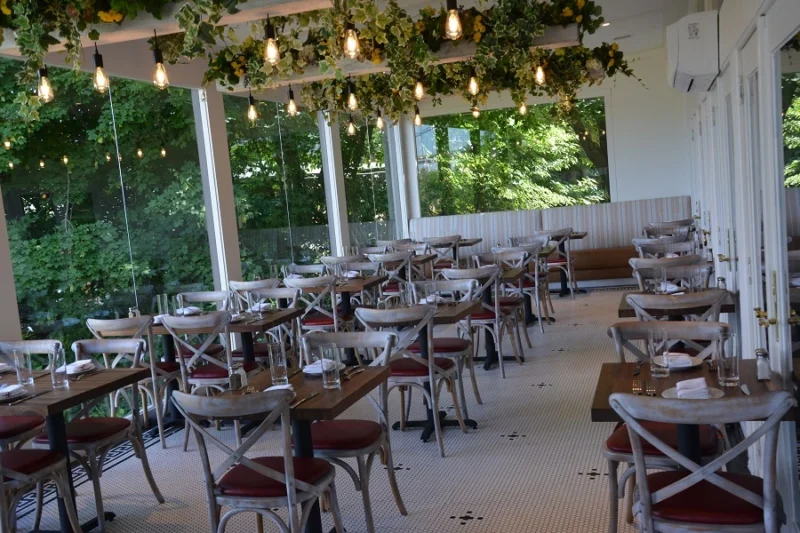 At De Novo, traditional European gastropub cooking combines modern modifications to delight any gathering for any occasion, including dating nights, family dinners, and catch-ups with friends.
A varied and fresh menu with excellent starters, salads, flatbreads, and ambitious pasta, fish, and beef entrees is set against a simple rustic backdrop.
Charcuterie, burgers, house-made pasta dishes, and late-night bar snacks are also available on the menu. They host some of the best parties in the city as well.
Address: 275 Bellevue Ave, Montclair, NJ 07043, United States
Enjoy Your Meal at Montclair NJ Restaurants
And that's it, folks! As you can see, Montclair has several fantastic restaurants to visit, and the trip there from campus is worthwhile.
Restaurants in Montclair meet or exceed NYC standards without charging big-city pricing. These locations, which provide everything from casual to exquisite eating, are superior to the classic Jersey diner and are great for weekend trips to NJ.
After your meal, explore the city's many music venues, the Montclair Film Festival in New Jersey, the Yogi Berra Museum, and other New Jersey attractions.