Top 15 Best Restaurants in Salem Oregon to visit Today!
Is it your first time in Salem, Oregon? If yes, you must be looking for the best restaurants in Salem Oregon that offer the tastiest dishes. Worry no more, as this article is exactly what you need.
This article captures where you can find the best dishes in Salem, Oregon. So even if you are new in town or a local looking for a new place to try out a unique dish, this article will act as your dining guide.
We made sure to pick the best varieties to accommodate your diet needs. Read on to learn more about our list of the top 15 restaurants in Salem, Oregon.
You can also read more on the best things to do in Salem Oregon Here!
Let's get started.
Top 15 Best Restaurants in Salem Oregon to visit Today!
#1. Gamberetti's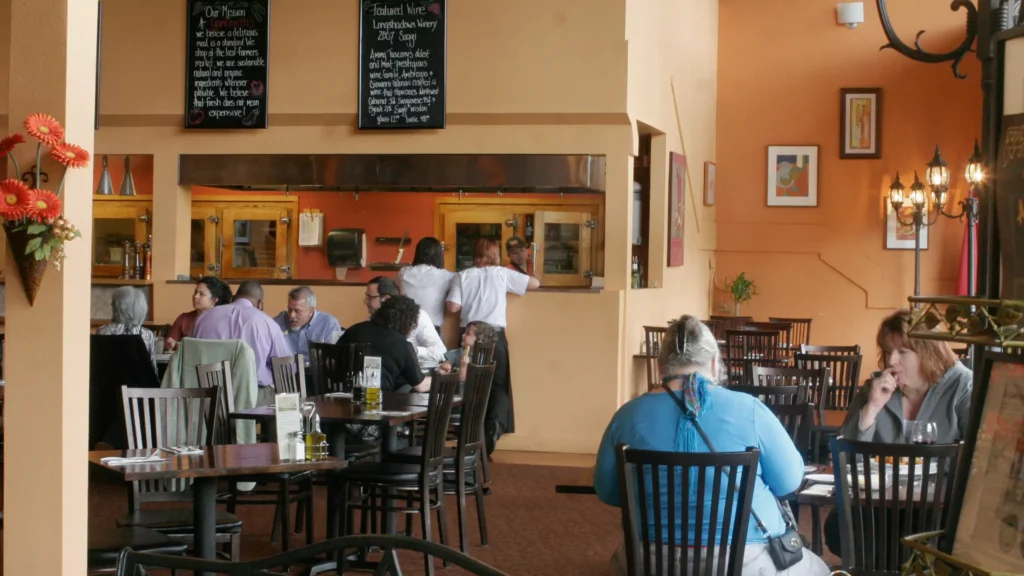 If you are looking for an amazing Italian restaurant in Salem, Oregon, then search no more, Gamberetti's will satisfy your cravings for Italian dishes. Gamberetti's is a casual Italian restaurant with a relaxed atmosphere and a clean dining area.
This restaurant serves classic gluten-free and vegan options and other Italian treats. They offer both casual outdoor and indoor seating with takeaway and delivery services. Their menu covers small plates, healthy options, vegetarian plates, and comfort food.
They also offer alcohol, beer, wines, spirits, and a great cocktail and fine coffee selection. You can come in for either dinner or lunch.
It's the ideal place for a romantic meeting, as it has an upscale look and a classy décor design. Other accessible features include catering, free Wi-Fi, an on-site bar, and wheelchair access.
Address: 325 High St SE, Salem, OR 97301, United States
#2. RAM Restaurant and Brewery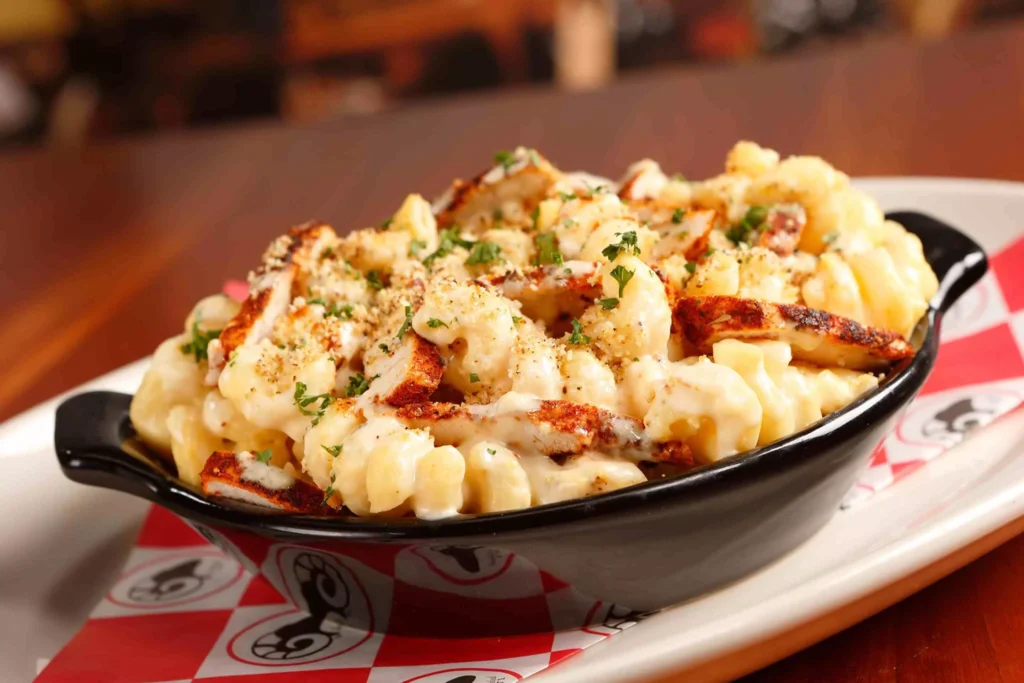 RAM restaurant is another good place you should visit. This brewpub offers various American grubs, including comfort foods and food at the bar. They offer a casual and exciting dining experience through a friendly environment, great food and an amazing drink collection.
The place features a very cool environment where you can access items such as beers, cocktails, wine and food. Their food menu covers burgers, sandwiches, entrée salads, and others. 
Nachos are the most popular, but you can also try the hillbilly burger, Caesar salad, bread pudding, and bbq burger.
RAM is the best spot to enjoy good beer and cocktails, as they offer a long tap list, including rotating seasonal and hometown Blonde. When it comes to service, they are quite fast and reliable. The best time to visit here is during the evenings, but you can also enjoy lunch here.
Address: 515 12th St SE, Salem, OR 97301, United States
#3. Sassy Onion State Street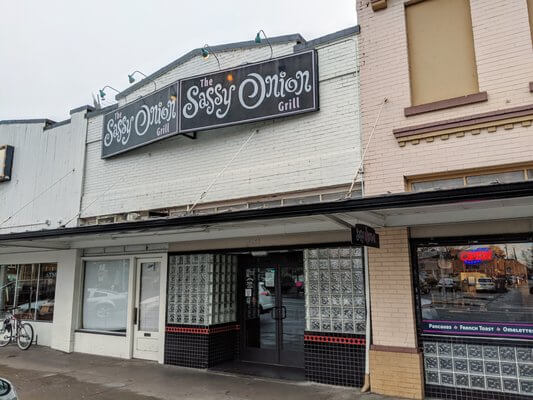 Next on our list of top restaurants in Salem, Oregon, is Sassy Onion State Street. This American restaurant features a breakfast and lunch menu while offering burgers and wraps.
Here at Sassy Onion State Street, you'd enjoy an authentic breakfast and lunch treat in a classy environment with well-lit décor. The place is quite trendy and has an upmarket vibe. The food here is great, the service excellent, and the people are friendly.
There's no room for dissatisfaction, as customer service is effective and efficient except for salads, burgers, sandwiches, desserts, burritos and homemade sides.
The breakfast menu includes omelettes, benedicts, fresh fruit bowls, thick-cut oatmeal, skillets, burritos, pancakes and French toast. Available drinks include coffee, tea, juice and milk. Service options include delivery, dine-in, takeaway, and curbside pickup.
Address: 1244 State St, Salem, OR 97301, United States
You can also check out, the best restaurants in Pullman (Washington), Galveston (Texas), Garden City (Kansas), and Charleston West Virginia.
#4. DaVinci Ristorante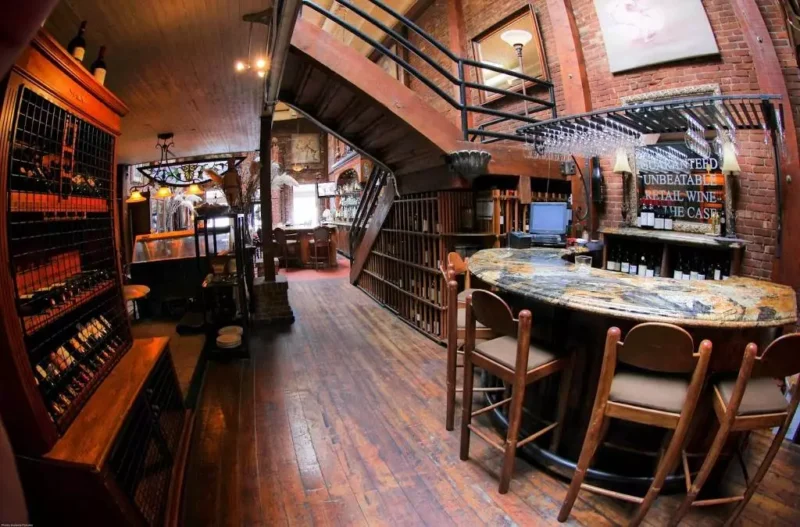 If you are looking for a classic Italian restaurant in Salem, Oregon, to enjoy your date or anniversary, here's a great pick. DaVinci Ristorante is an elegant restaurant with gorgeous dining seating and a romantic atmosphere, perfect for date night and other special events.
This restaurant offers European-inspired and Italian-influenced fine dining, a creative food menu, an extensive wine list and handcrafted cocktails. This amazing restaurant has earned a position on the critic's list and is worth your money and time.
DaVinci Ristorante is popular amongst groups and tourists, DaVinci Ristorante is an upmarket restaurant offering items such as wood-fired oven pizzas, salads, homemade desserts, and entrees such as lasagna, sugo, spaghetti, risotto, pork tenderloin, braised beef and buttermilk fried chicken.
They also serve pasta, seafood, Insalata, antipasti, amazing cocktails, and wine by the bottle. You'd also enjoy the entertainment here, as they provide customers with live music. The service here is of the highest quality, including the food, drinks, table service, and environment.
Address: 180 High St SE, Salem, OR 97301, United States
#5. Wild Pear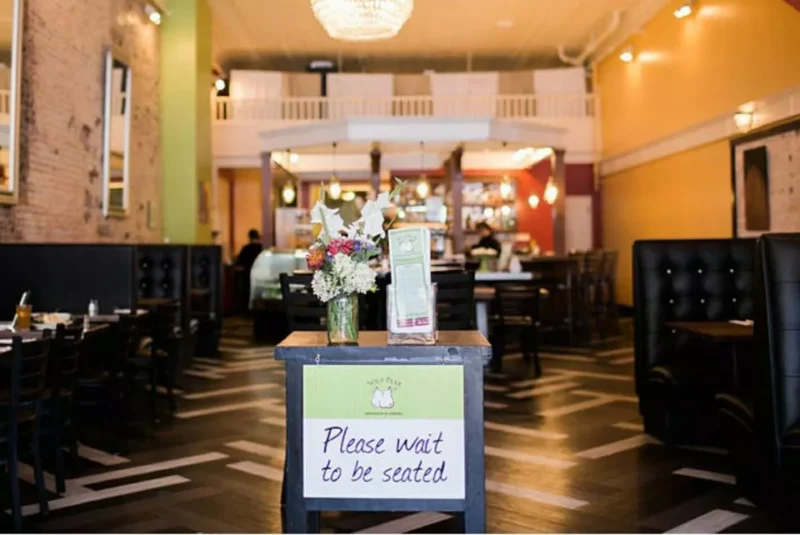 Wild Pear is an airy Lunch destination where you can enjoy amazing Vietnamese dishes plus American fares. This restaurant offers the best quality of food, service and environment. Their service is based on hospitality and customer satisfaction.
Dishes include soups, sandwiches, burgers, and house specialities such as tomato cheddar tart, Vietnamese beef noodle soup, shrimp, spaghetti squash, and Cecilia bowls. You'd also enjoy combinations such as quiche and a cup of soup or salad.
The popular dishes at Wild Pear include Peer salad, Turkey sandwiches, wild pear cheesecakes and pulled pork. Special diets such as vegetarian plates are also available. 
Other offerings include wine, spirits, coffee, beer, cocktails, a kid's menu, happy hour drinks, and food. Their service options include dine-in, delivery and takeaway.
Address: 372 State St, Salem, OR 97301, United States
#6. Rudy's Steakhouse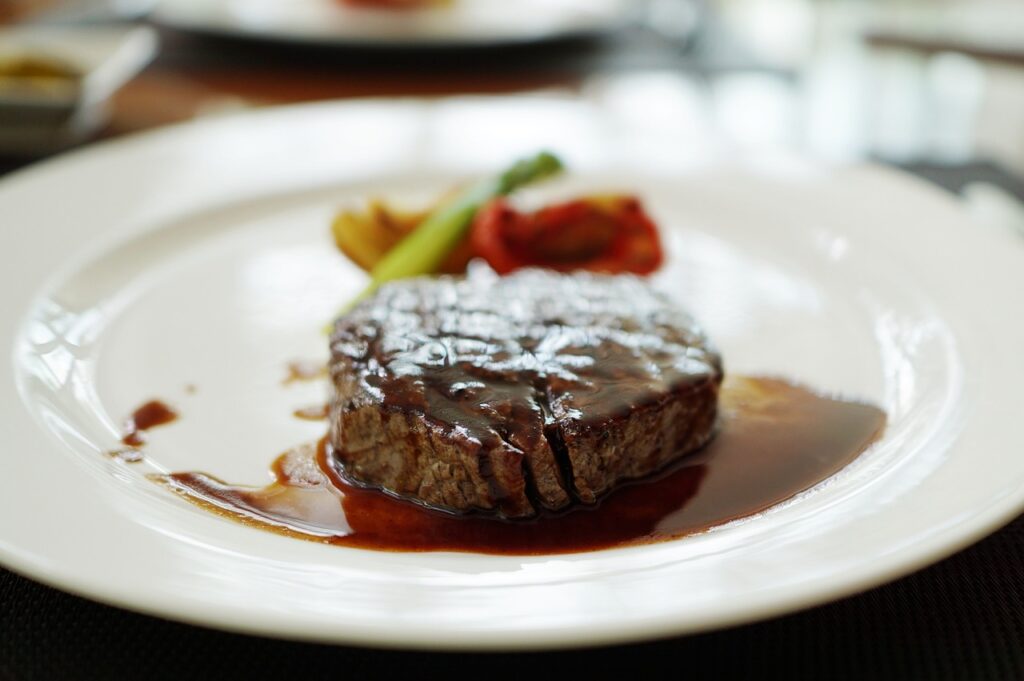 Rudy's Steakhouse is a casual steak spot where you can enjoy quality steak with amazing drinks. This restaurant is well known for its speciality steaks, personable wait staff, amazing ambience, crystal chandeliers, brick walls, and a fireplace. 
Their steak is one of Salaam's finest, and their food is prepared with the fleshiest ingredients, which are locally sourced. Heir dishes are well prepared, and their service is impressive. All Gourmet sauces, salad dressings and desserts are made home-style.
If you are a lover of bars, then you be delighted to find the classiest bar here in Rudy's Steakhouse. This classy bar features thousands of bottles covering rare wine, whisky, craft cocktails, and freshly squeezed fruit in martinis.
Their dining options include only lunch and dinner, and they offer dine-in, outdoor seating, drive-through, delivery, takeaway and Curbside pickup. They accept reservations and credit card payments.
Address: 350 Chemeketa St NE, Salem, OR 97301, United States
#7. Bari Restaurant and Bar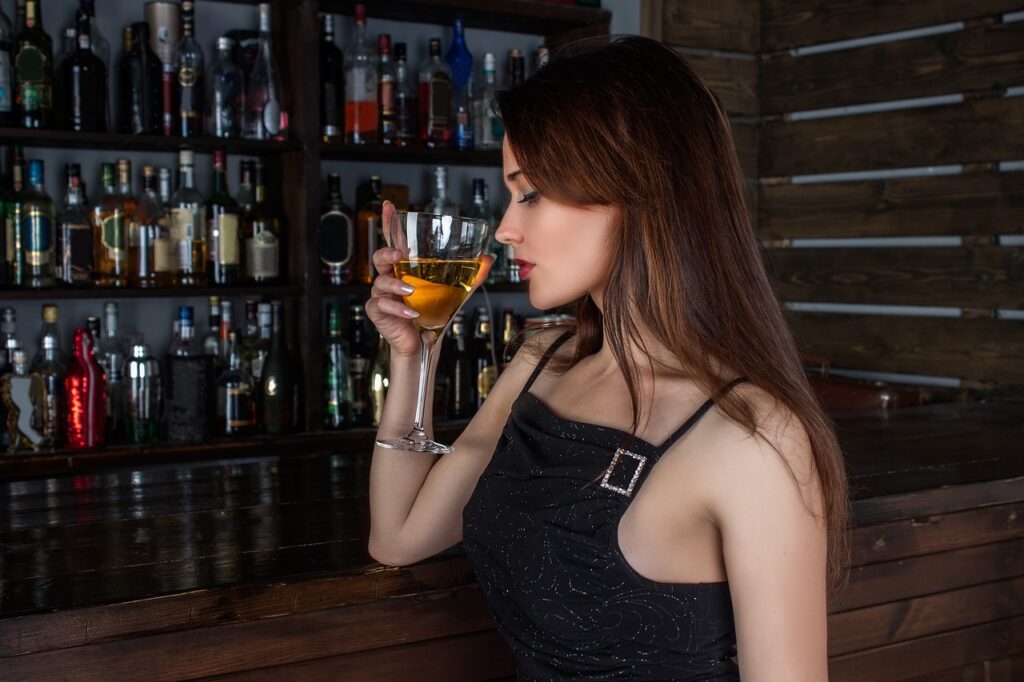 The bar is a continental restaurant featuring a long wood-panelled bar and a menu that features global entrees, craft cocktails and a long list of wines. The restaurant is a family-owned continental restaurant that offers quality service regarding food, drinks and environment.
They have diligent staff and a pleasant environment. Their menu accommodates different types of diets, including vegetarian options. Their food offering range from organic dishes to small plates, comfort foods, late-night food, and vegetarian plates.
You can come by for dinners as well as late-night chops. A bar serves wines, spirits, beer and cocktails on-site.
The place is family-friendly, great for group dining and LGBTQ+ friendly. Debit and credit cards are accepted, as well as reservations. Note that dinner reservation is highly recommended.
Address: 136 High St SE, Salem, OR 97301, United States
#8. Busick Court Restaurant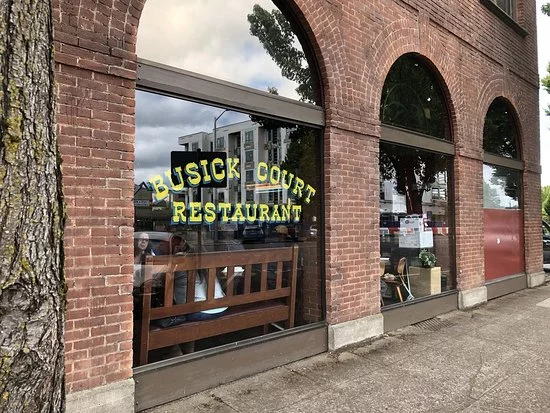 If you are experiencing those tiring mornings when you do not have the strength to eat or want to enjoy a homemade breakfast treat, then run along to Busick Court restaurant. The restaurant is best at serving homemade breakfast treats, including French toast and omelettes. 
This cosy restaurant is located in a historic place and features a casual dining experience. Their service also covers lunch treats such as steak, salads, sandwiches and burgers.
Busick court restaurant's favourite items include minced ham & egg, chicken fried steak & eggs, parmesan chicken strips, stir-fried A La Busick and Three alarm stir fry. They also offer lattes, coffee, soda, iced tea and juice.
Address: 250 Court St NE, Salem, OR 97301, United States
You can also check out, the best restaurants in Lawrence (Kansas), Mandalay Bay, Sherman (Texas), and Abilene (Texas).
#9. Ritter's House-made Foods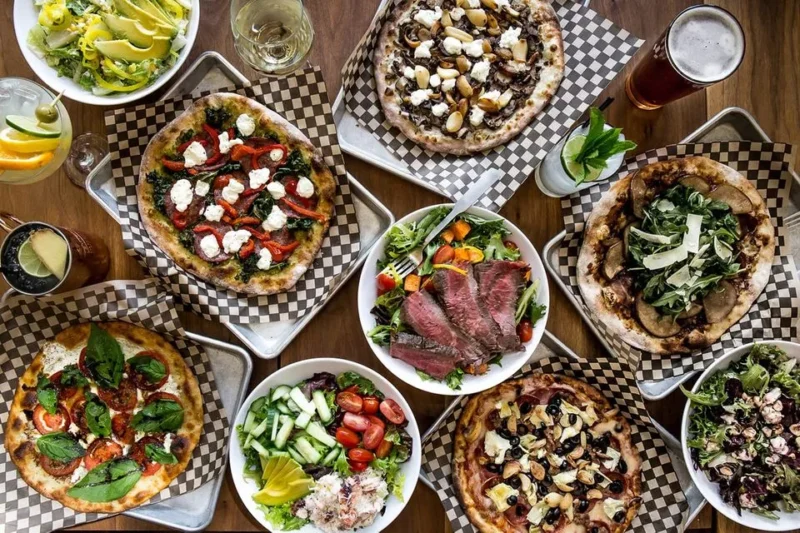 Ritter's House Made Foods is a casual restaurant serving locally sourced cuisines, from breakfast to lunch. The restaurant features a sleek dining space with a cosy and friendly atmosphere.
They serve brick oven pizza, salads, small plates, sandwiches, burgers, breakfast treats bacon, egg plates, Italian sausage scramble breakfast, traditional breakfast, ham and cheddar omelette breakfast and breakfast sides such as country ham breakfast, toast breakfast and roasted red potatoes breakfast.
Their drink menu includes coffee, tea, softs, wine, beer and cocktails. Other accessible offering includes counter service, catering, vegetarian plates, late-night food and a kid's menu.
Address: 102 Liberty St NE Suite 100, Salem, OR 97301, United States
#10. Amadeus restaurant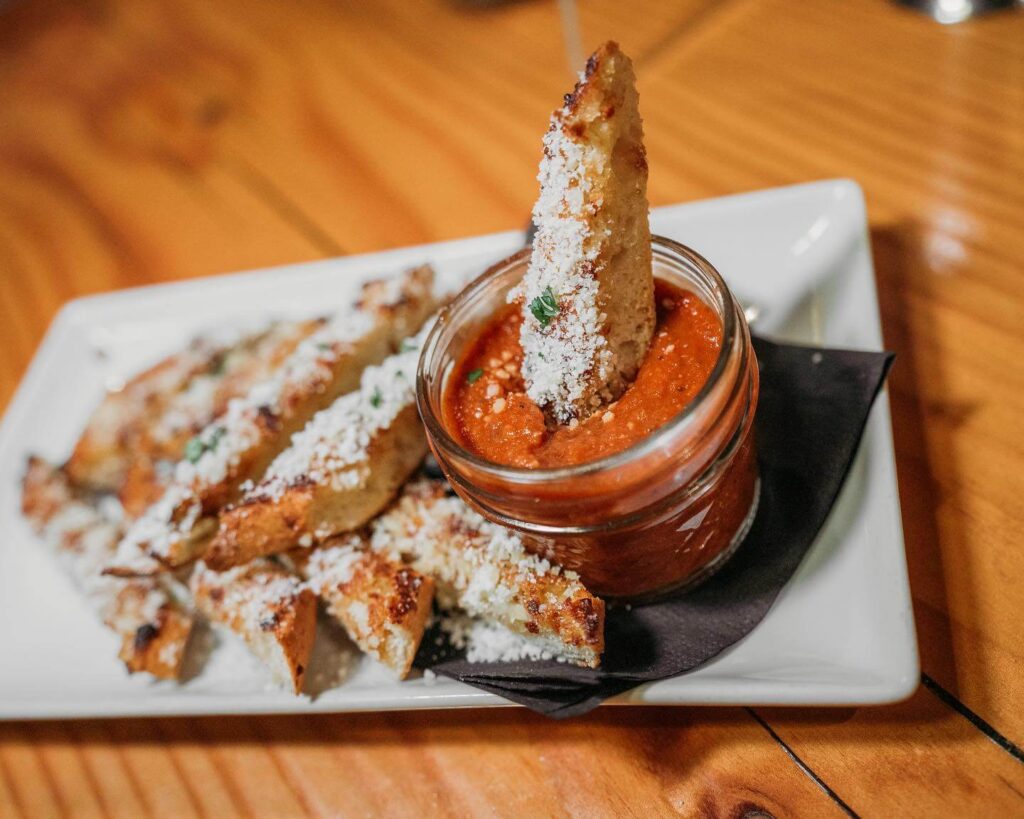 Suppose you are looking for a good restaurant in Salem, Oregon, that serves original new American dishes. In that case, you are in luck because Amadeus restaurant offers the finest of new American dishes.
They offer bruschetta, chicken schnitzel, Brussels sprouts, brisket quesadilla, stroganoff, shrimp & bacon risotto, and much more. They also serve appetizers and homemade desserts.
You'd also enjoy their pizza, as well as their speciality dishes. They offer outdoor seating, takeaway, and dine-in with no contact delivery.
You are welcome to stop by for lunch or dinner with friends and family. Other provisions include late-night food, spirits, wine, coffee, beer, cocktails, and vegetarian plates.
Address: 135 Liberty St NE, Salem, OR 97301, United States
#11. Basil and Board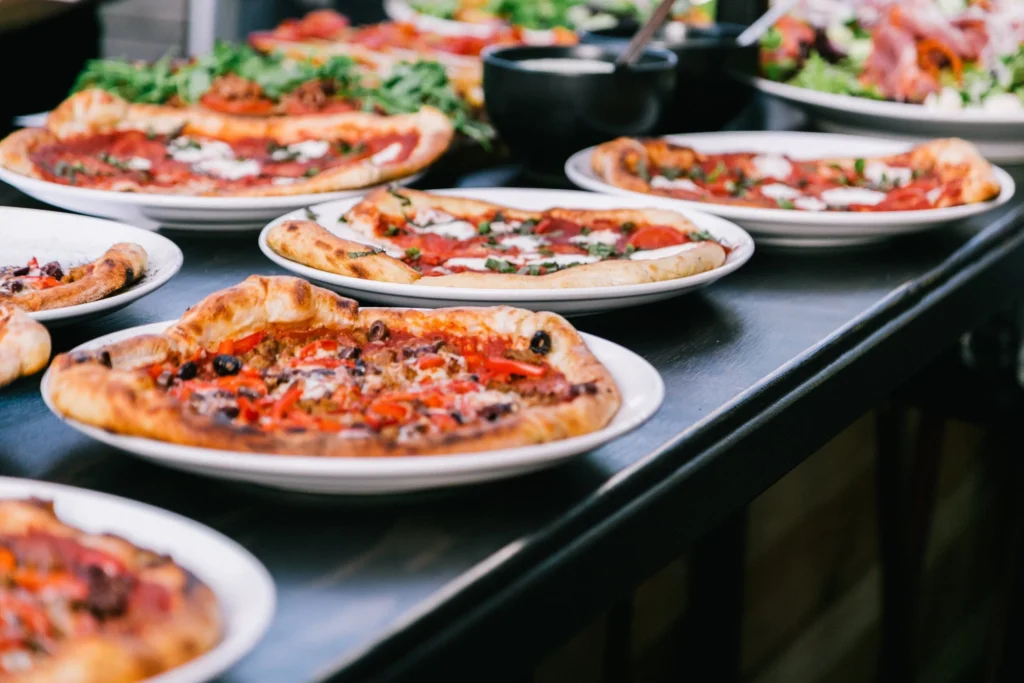 Basil and board is another great Italian restaurant in Salem, Oregon; you shouldn't miss it. This restaurant is a locally owned Italian pizzeria and wine café in downtown Salem.
They offer a classic menu covering brick-fired pizza, fresh salads, Italian desserts, small bites, handcrafted cocktails, local wines, and beers. The restaurant features beautiful indoor dining seating and outdoor rooftop seating.
They also offer takeaway, with no contact delivery. There is also a bar on site, free Wi-Fi, vegetarian options and a kid's menu. The place is simple and casual, particularly great for group dining.
Address: 500 Liberty St SE Ste. 150, Salem, OR 97301, United States
You may also want to check out the best restaurants in Canton (Texas), Erie (Pennsylvania), Dodge City (Kansas), and Fayetteville (North Carolina).
#12. Marco Polo Global Restaurant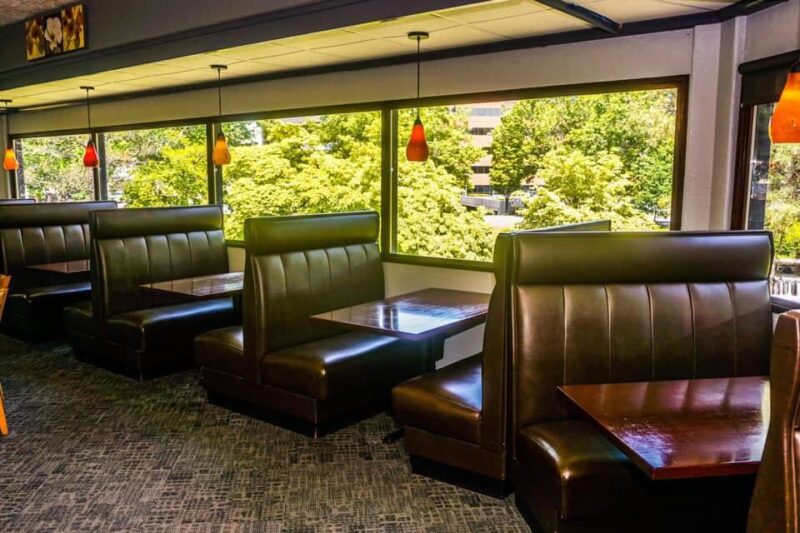 Marco Polo Global restaurant is an eclectic Chinese restaurant offering Chinese, Italian and American cuisines. They are best at offering a fresh variety of healthy and organic plates, including vegetarian and gluten-free options.
They cater to customers' dietary needs while providing a satisfying service. Their menu includes items under soups, appetizers, Chinese entrees, Chinese seafood and European entrees.
Some local favourites include green garlic beans, Marco polo noodles, chicken parmesan and fish & chips. You'd enjoy their noodles dish, especially if you love spicy noodles.
They also serve beer, wine and cocktails. The place is popular for lunch and dinner, especially dinner. It has a romantic ambience, so it's great for special events.
Address: 300 Liberty St SE, Salem, OR 97301, United States
#13. Annette's Westgate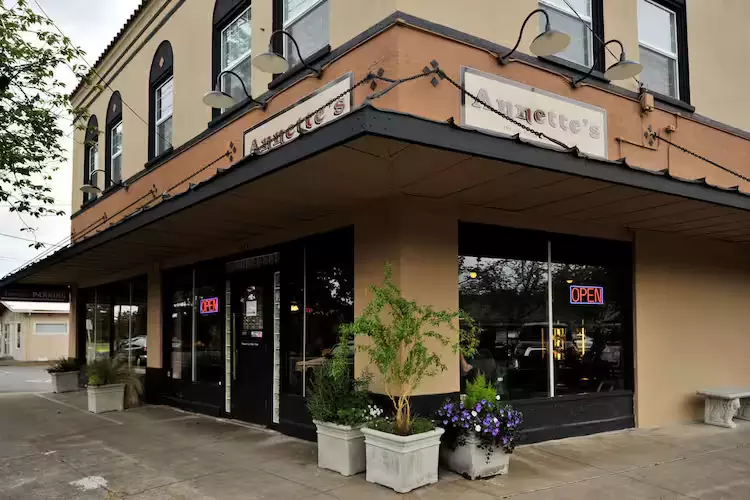 Annette's Westgate is an amazing American restaurant you do not want to miss. They serve classic American foods, including breakfast treats, salad bars, comfort foods, healthy options, small plates and organic dishes.
You'd find items such as steak, chicken plates, French toast, pie, classic club sandwiches, taco salad and lots more. For drinks, you'd enjoy their coffee, tea, cocktails and wine.
Other services include server service, reservation plans, vegetarian plates, vegan options, and credit card payment.
Address: 1311 Edgewater St NW, Salem, OR 97304, United States
#14. Thai Orchid Restaurant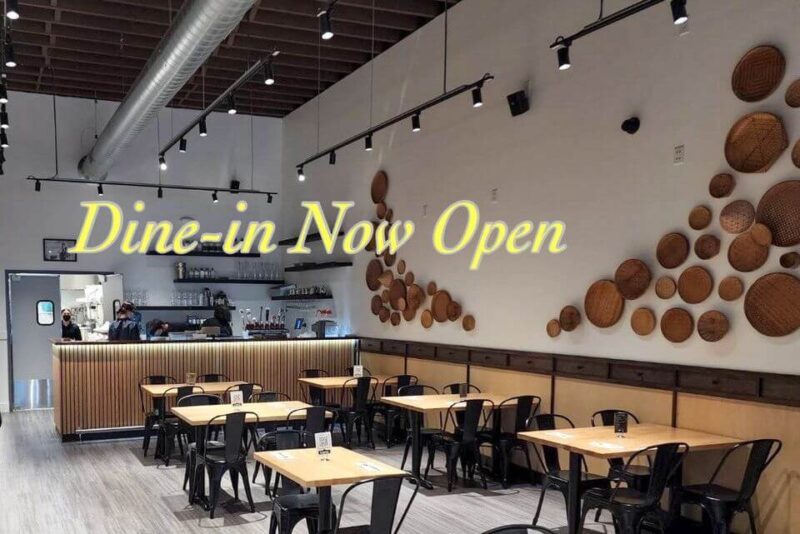 Check out Thai Orchid restaurant if you want a unique place to dine. They serve delicious Thai cuisine, including stir-fries and noodle dishes. 
The restaurant has a wood-panelled dining room with a calm atmosphere. They offer to dine in, deliver, and take away. You can come by during lunch and dinner, either alone or with friends. It's especially fun with friends.
You'd enjoy dishes such as drunken noodles, pineapple fried rice, pad thai noodles, tom Kha, pad woon sen glass noodles, and so many others. Other offerings include cocktails, vegetarian options, wine, spirits and beer.
Address: 234 Liberty St NE, Salem, OR 97301, United States
#15. Best little Roadhouse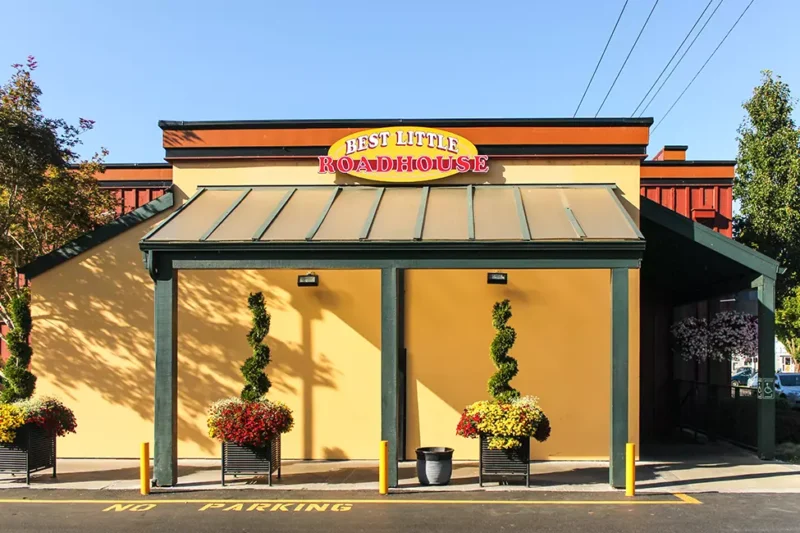 There are lots of Salem, Oregon restaurants that serve quality and delicious steaks, and Best little roadhouse is among the best steakhouse in Salem, Oregon. They offer the finest steaks and locally sourced cuisines, including American fares.
They also serve burgers and sandwiches, as well as small plates. They offer dine-in, outdoor seating, takeaway, and curbside pickup with no contact delivery. It's not only a great location to eat but also for drinks and sports.
You could come by for lunch or dinner or grab a drink with a friend while watching your favourite game. Other offerings include a bar on site where they serve cocktails, beer, wine and spirits.
Adress: 1145 Commercial St SE, Salem, OR 97302, United States
Enjoy Your Meal at Salem Oregon Restaurants
In this article, we've covered 15 top restaurants in Salem, Oregon. These restaurants accommodate all types of eaters, events and diets.
These restaurants also cover Italian, American, Chinese, Mexican and Thai restaurants so you can try out different cuisines. Our list also captures great spots for breakfast, steak, seafood, wine, beer etc.
The top 15 restaurants in this list offer quality service, especially regarding food, drinks and environment. Choose from our list, and you won't regret it.