25 Best & Fun Things to Do in Salem Oregon
Looking for the best things to do in Salem Oregon? Salem, the city of Oregon, is a great place to visit, especially if you're interested in history, scary entertainment, and cultural sites.
The city is admired for its natural beauty, filled with many gardens, flower fields, vineyards, and lush meadows. Several historical places to explore that feature early American buildings that have been well preserved. Also, some of the nation's most prestigious and historic museums may be found here.
One of the many entertaining things in Salem is visiting public gardens, kid-friendly museums, and riverfront carousels. And there are even more places to visit, including enchanted theme parks, illustrious universities, and the Willamette Heritage Center. 
In this article, we've compiled a list of the top things to do in Salem, Oregon, to help you plan your next trip.
25 Best & Fun Things to Do in Salem Oregon
#1. Salem's Riverfront Carousel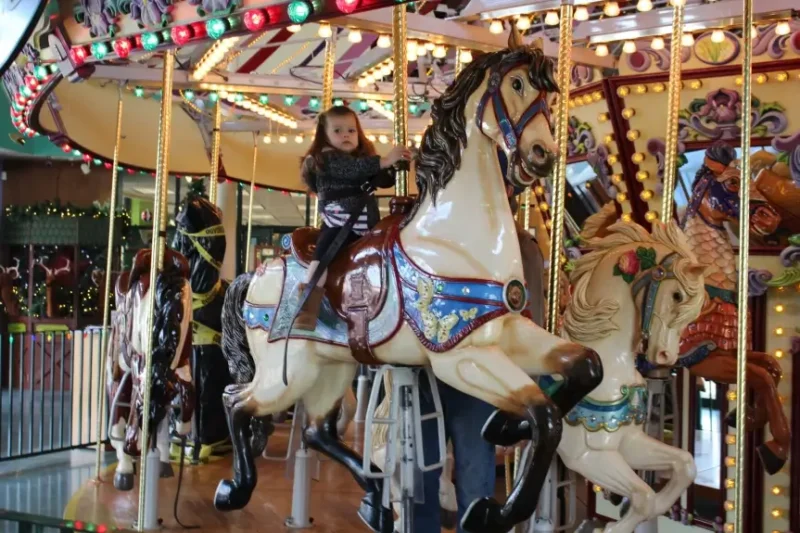 Salem's Riverfront Carousel was built by Hazel Patton and was inspired by his visit to Missoula, Montana. This carousel honours Salem's farming tradition. This is a great spot to visit with your family and look out over Riverfront Park and the waterway.
Check out how the intricately carved scenes have portrayed the history of this area on the carousel and the lovely decorations on the horses and wagons.
This is a thrilling experience as the organ music starts, and the carousel begins its enchanted journey. So when you are asked what to do in Salem, Oregon, you can tell them to visit the Salem Riverfront carousel.
Website: Salem's Riverfront Carousel
Address: 101 Front St NE, Salem, OR 97301, United States
#2. Oregon State Capitol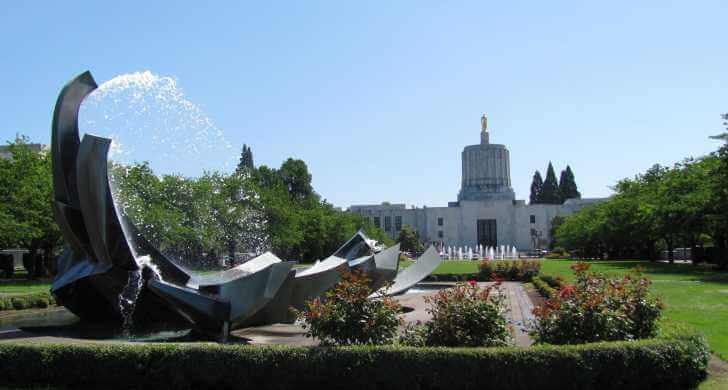 The beautiful Oregon State Capitol is the city's most important and impressive building. It is situated a short distance from the centre of Wilson Park.
It features exquisite Art Deco architecture and lovely grounds and gardens. The majority of its interior and exterior are covered in bright white marble.
Surprisingly, this is the third state capital to be built in the same place. The fire burned down the first two. It was built in 1938, yet it stands out from other state capitols because of its bare-bones classical architecture and striking dome, which is topped with a sparkling gold sculpture of the Oregon Pioneer.
Several beautiful murals inside this building depict significant events in Oregon's history lining the walls. Also, beautiful artwork can be found on the floor outside the capitol. Sit by one of the many fountains and take in the beauty of the state flower and trees that give this area character.
Address: 900 Court St NE, Salem, OR 97301, United States
You can check out the best restaurants in Salem Oregon.
#3. Schreiner's Iris Gardens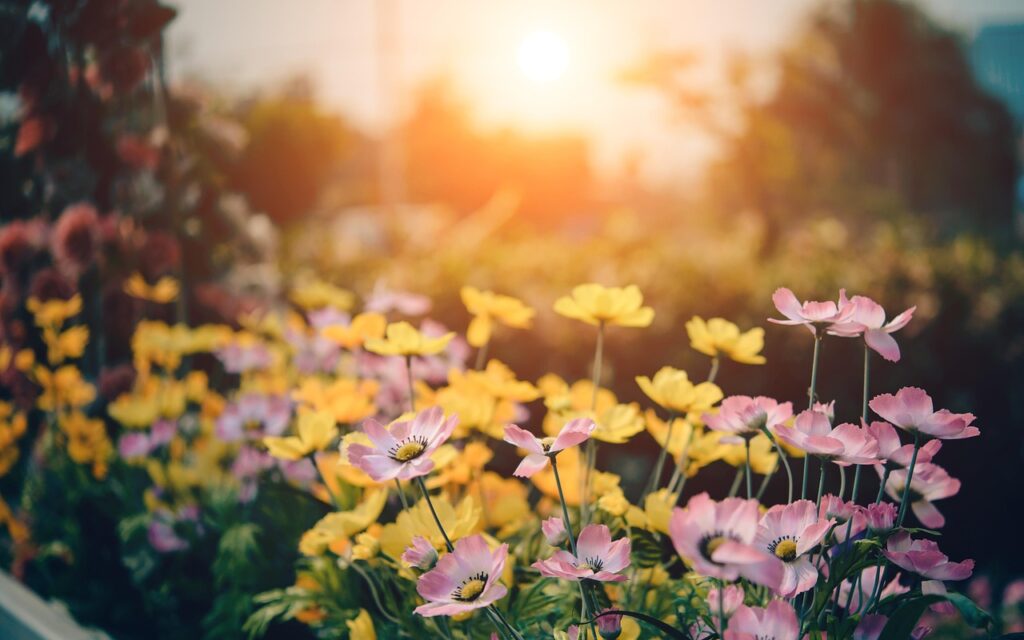 Schreiner's Iris Garden is one of the best places to visit in Salem, Oregon. It is well-known worldwide for its floral displays and is located about seven miles north of the city centre.
Schreiner's Iris Gardens is a must-see attraction in Salem, Oregon. It is located about fifteen minutes north of the city centre, on the route back into town from Mt. Angel. It's a lovely place to visit, with breathtaking views around every corner and an amazing variety of colourful flowers.
This family-run business has grown from the ground up into a well-known seller of live plants and seeds, thanks to generational love for irises. The stunning display garden was completely constructed in the 1990s, but its roots go back almost seventy years to when devoted gardener F.X.
The gardens are now delightful to stroll through, with tall, bearded Iris and daylilies growing alongside Japanese, Siberian, and Louisiana Iris.
Website: Schreiner's Iris Gardens
Address: 3625 Quinaby Rd NE, Salem, OR 97303, United States
#4. Gilbert House Children's Museum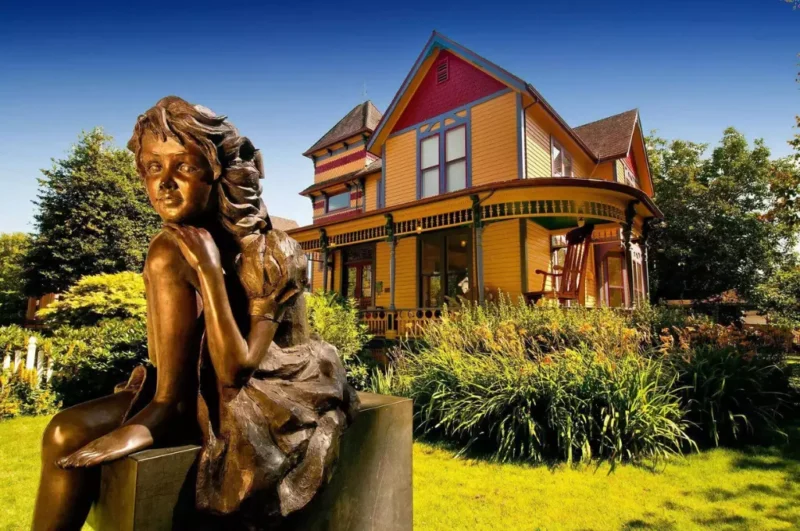 The Gilbert House Children's Museum offers a complete immersion into the world of creativity. This acclaimed children's museum offers a wide range of engaging and informative exhibits and playscapes for children ages two to ten. Adult companions also enjoy their visit because of the atmosphere of fun.
The Children's Museum has a variety of spaces, such as a discovery campground, a build-your-own Fortopia, and a grand outdoor discovery area with a huge, climbable Erector Set tower. This museum also has most of the hidden gems in Salem, Oregon.
Summer Block Parties, Science Night for Adults, and numerous classes and workshops are just a few of the special activities held at the museum.
Visitors can participate in the various camps offered throughout the year, check out the exhibits, and do other outreach initiatives in the humanities, sciences, and arts. This museum keeps up three historic homes.
This museum, particularly the Gilbert, Rockenfield, and Parrish houses, will appeal to you.
Website: Gilbert House Children's Museum
Address: 116 Marion St NE, Salem, OR 97301, United States
Are you about to embark on an adventure to texas for a wonderful vacation? You can check out the best things to do in Galveston (Texas), Lake Jackson (Texas), Waxahachie (Texas), and Kerrville (Texas).
#5. Minto-Brown Island Park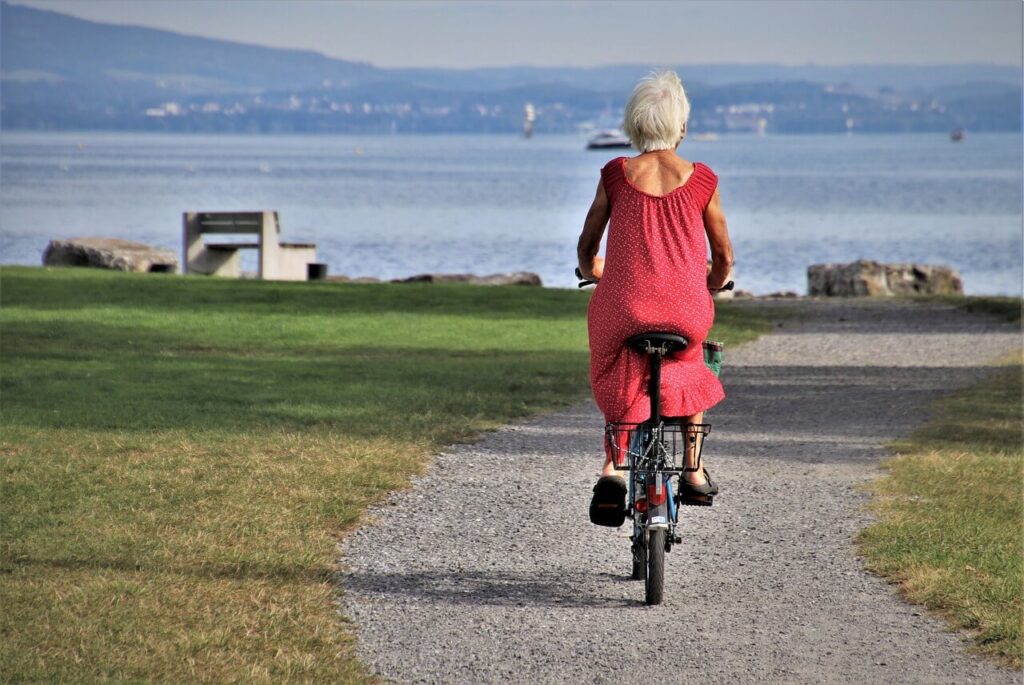 Visit the popular and gorgeous Minto-Brown Island Park if you want to spend time outdoors in Salem. The main recreational area is just five minutes' drive southwest of the city's centre, with its lush woods and wetlands.
Visitors can enjoy the park's wonderful green grounds as it lies next to the flowing Willamette River. Paths surround its flower-filled fields and woodlands. Along with walking, running, and cycling, you may rent some paddle boats and go fishing.
In addition, there are numerous observation decks where you can view waterfowl and other species in the natural surroundings. In addition to its beautiful scenery, Minto-Brown Island Park has several playgrounds and picnic spots.
Address: 2200 Minto Island Rd SW SE, Salem, OR 97302, United States
#6. Enchanted Forest Theme Park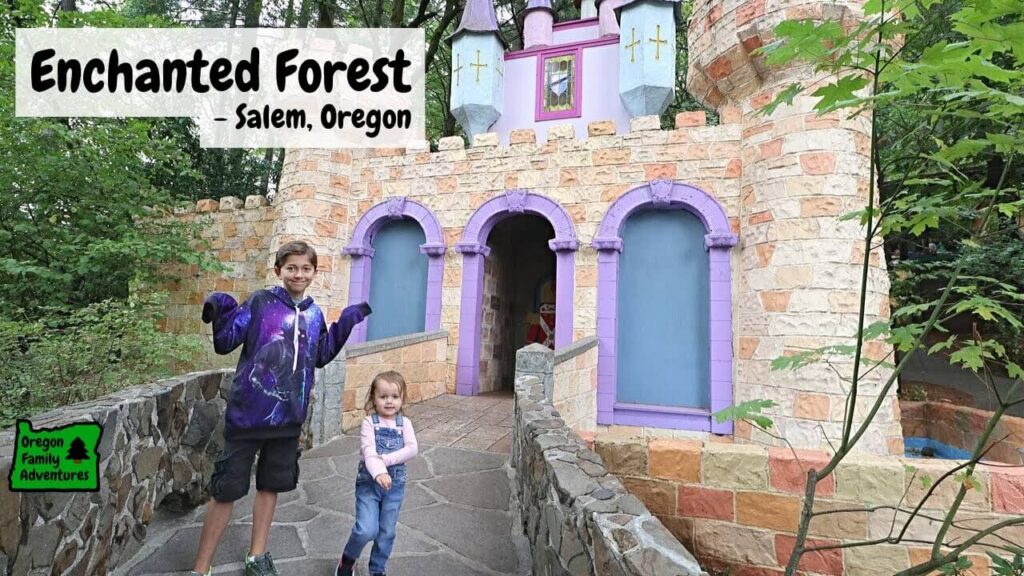 This amusement park has over 20 acres of rides and provides food and shopping along with family-friendly entertainment.
It is a family-friendly theme park with exciting rides and explorable attractions, all set in a woodland setting. This park provides fun for the whole family, along with dining and shopping.
Alice in Wonderland and Humpty Dumpty will come to life for children as they journey along Storybook Lane.
Visitors will find the comedy theatre's performances entertaining, while rides like the Ice Mountain Bobsledge Roller Coaster, Haunted House, Kiddie Ferris Wheel, and Tiny Tune Train keep them enthralled.
The Big Timber Log Ride is a great way for tourists who are 40 inches or taller to stay cool during the summer. A Tiny Tune Train, Kiddy Bumper Boats, and an Ice Mountain Bobsled Rollercoaster are some of the other things to do.
Address: 8462 Enchanted Way SE, Turner, OR 97392, United States
#7. Elsinore Theatre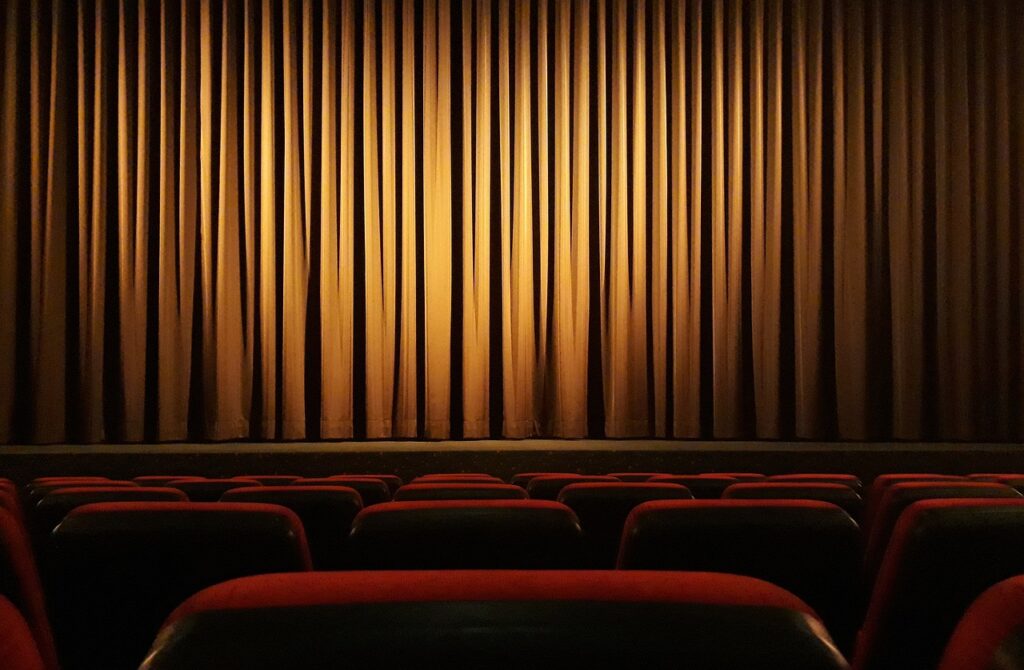 In 1926, The Elsinore Theatre made its debut as a venue for vaudeville performances and silent movies. The theatre has come full circle today and is showcasing its former splendour following an upgrade in technology and equipment for greater performance opportunities.
This theatre is named after Shakespeare's timeless tragedy "Hamlet," which was built using a style influenced by the old Elsinore Castle in Denmark.
Between its founding and current status as a performance art centre, Elsinore saw the introduction of talking movies. They started dropping ticket sales during the Great Misery and almost escaped demolition in the 1980s.
Having been restored to its former splendour, the Elsinore now draws thousands of visitors annually with a year-round schedule of live performances, theatrical shows, and classic movie screenings.
The Elsinore Theatre enhances a downtown experience within two blocks of the State Capitol and a short distance from numerous restaurants and cafés.
A date at the Elsinore that includes dinner and a show is enjoyable and romantic, and there are many nightlife options in the neighbourhood.
The downtown area is full of patio-lined sidewalks and local cuisine that suits all tastes, whether fine dining or casual fare.
Address: 170 High St SE, Salem, OR 97301, United States
Planning a road trip around California? We have got you covered! Here are some of the best things to do in Fremont (California), Santa Monica (California), Southern California and West Covina (California).
#8. Deepwood Museum & Gardens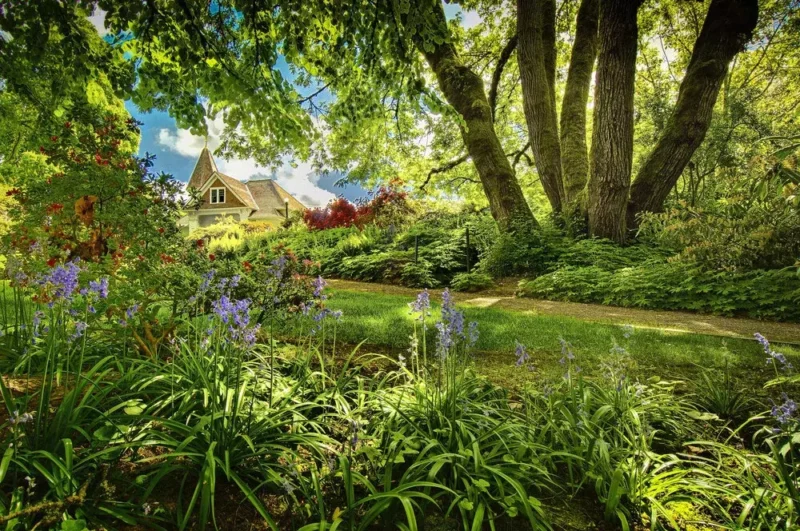 Deepwood Museum & Gardens is a beautiful Queen Anne Victorian house built in 1894. Sunset magazine said that the beautiful Queen Anne Victorian house was one of the West's four "greatest historic mansions."
The house is situated on around 4 acres of finely maintained gardens and nature trails that provide stunning views of Salem's downtown.
The Deepwood Museum & Gardens has greatly benefited Salem's gardens and historic Deepwood Estate for over 120 years. It is frequently utilized for celebrations and weddings.
You can take pleasure in the tour, which is very educational and it's fascinating to see how people lived in the past. The grounds are pretty attractive and cool on a hot summer's day.
From Wednesday to Saturday, the museum gives tours with detailed explanations of the history and the things you see along the way.
Five acres of formal gardens surround the estate and offer a very vibrant setting for a stroll. The Deepwood Estate hosts special holidays, such as Easter egg hunts, jazz festivals, and seasonally-themed open houses.
This Museum is worth a visit if you're in Salem.
Address: 1116 Mission St SE, Salem, OR 97302, United States
#9. Willamette University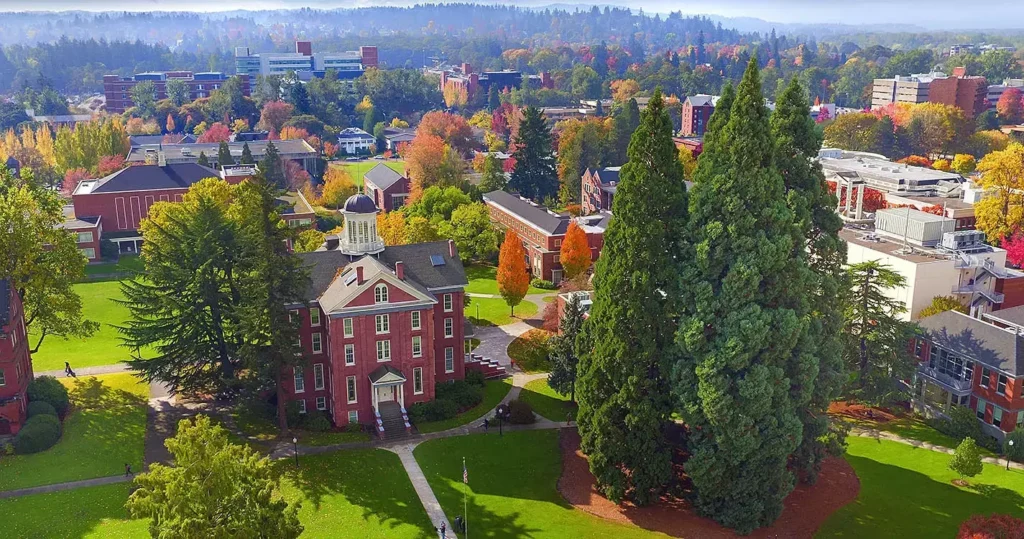 Willamette University is the first college formed in the Western United States and is located just across from the Oregon State Capitol. Willamette University was launched in 1998 with assistance from Hallie Ford and The Ford Family Foundation.
Willamette University's progressive curriculum emphasises helping the community and living in a good way for the environment. This is a long-standing tradition.
The university enhances the neighbourhood's collegiate appeal and student population, and both students and locals benefit from the university's campus.
Aside from being a University, it also offers some activities like Sports games featuring the Willamette Bearcats are always entertaining to attend. In contrast, local attractions like the Hallie Ford Museum of Art offer cultural interest.
In the museum's collection are things like Native American baskets from the early 1900s, about 250 European and Asian works from Mark Sponenburgh's collection, and works by Oregon artists from the area.
Address: 900 State St, Salem, OR 97301, United States
#10. Willamette Valley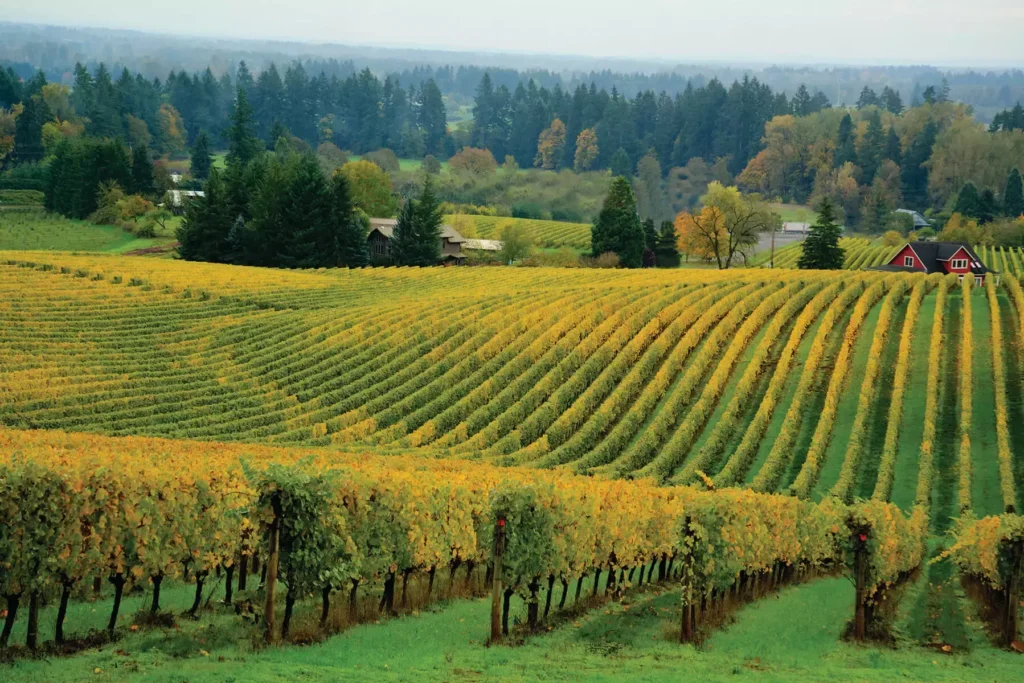 Explore the historical and enchanted treasures of the Salem region wineries while taking in the breathtaking views of this city. A visit to Salem would only be complete with trying some of the world-renowned wines produced in the Willamette Valley.
The Willamette Valley is home to more than 500 wineries. This place is worth exploring the vineyards or taking a memorable tasting tour.
You can sample some of the wines in inviting tasting rooms during tours of its wineries, learn how the wines are made, and purchase a few bottles to take home.
A wine tour is necessary for Salem because there are so many delectable wines to sample and exquisite landscapes to behold everywhere you go. Add this to your list of unique things to do in Salem, Oregon, this weekend.
Address: 101 High St NE, Salem, OR 97301, United States
#11. Silver Falls
No visit to Salem would be complete without seeing its magnificent waterfalls in Silver Falls, popularly known as the "crown jewel" of Oregon's state park system.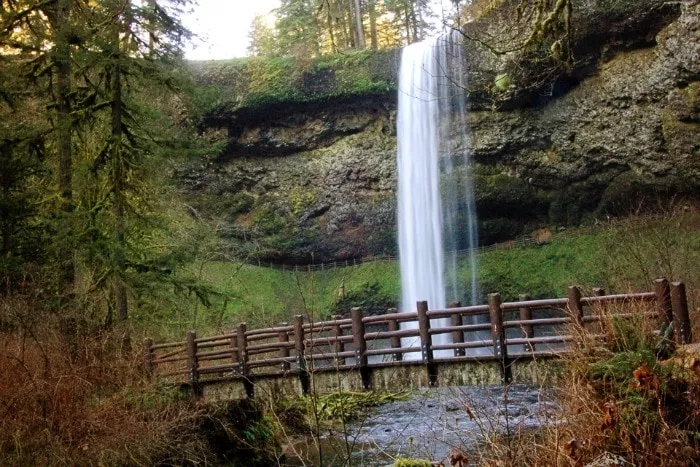 The resort offers its guests incredible outdoor activities alongside its stunning nature and scenery. It's only a 30-minute drive to the east from downtown.
With its abundance of glittering falls and natural views, Silver Falls State Park, the biggest and loveliest of Oregon's state parks, now draws roughly a million visitors annually.
Visitors can view other waterfalls, including North Falls and Winter Falls, and the impressive South Falls, which rises 54 meters high, along the Trail of Ten Falls Loop.
Even though it's clear that these beautiful falls are the park's main draw, the park's large forests and hills also make for great hiking, horseback riding, and camping.
#12. Bush's Pasture Park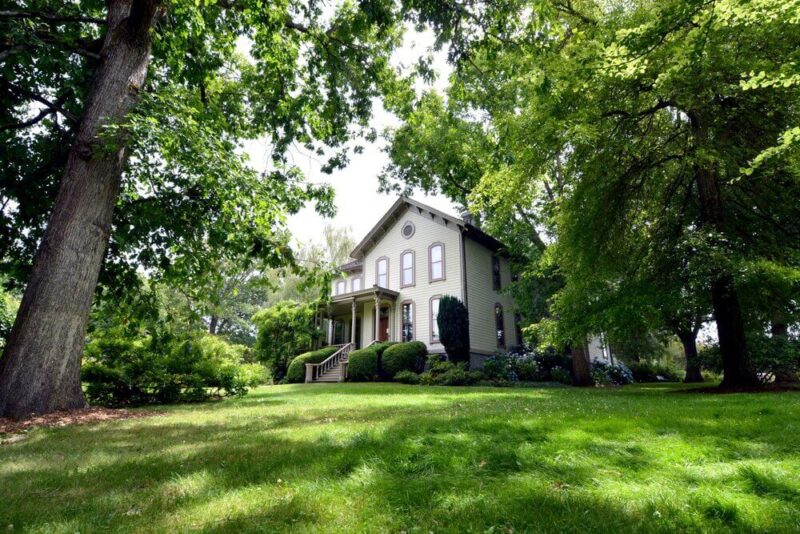 There's no need to go out of Salem to experience the stunning beauty of nature. Go to Bush's Pasture Park, a 90-acre open-air botanical garden and public park in downtown Salem. It's the perfect spot to enjoy open spaces, sports events, gardens, and old structures.
You can engage in many activities in the park that will keep you busy. A picnic area and running, walking, and biking trails are accessible.
The garden has over 2,000 flowers and apple and cherry orchards for people who like flowers. The numerous playgrounds are excellent places for families with small children.
Bush's Pasture Park covers nearly 100 acres of forest land. It is popular for spontaneous outdoor afternoons and scheduled sporting events. The green space in the city has tennis courts that are lit up with four lights and a softball court with bleachers available for rent for sporting events.
The park has a network of paved and unpaved hiking trails that connect to exciting locations such as the Crooked House Playground and the Rhododendron and Rose Gardens.
Address: 890 Mission St SE, Salem, OR 97302, United States
#13. Pentacle Theatre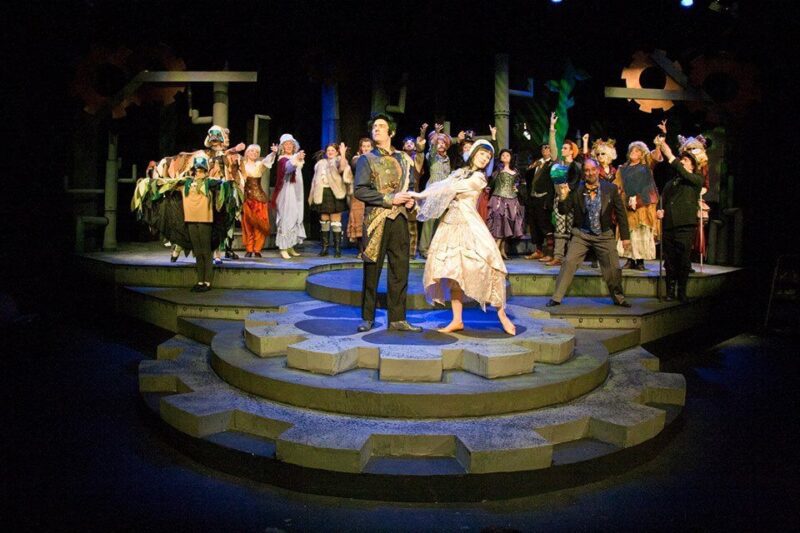 For more than 60 years, the Pentacle Theatre has been putting on the best live theater. It is tucked away in a stand of Douglas fir and oak trees.
This community theatre company comprises volunteers and performs plays in various theatrical genres. Over 560 plays and musicals have been performed in our warm, pleasant, and rustic playhouse. It is available all year long and features one play at a time.
The theatre offers classes in acting and scholarship for those interested in studying at a higher level and in the arts field. The three-year plan of the theatre focuses on connections to the community infrastructure, production, and value. The theatre hopes to be an integral part of the cultural life in Salem.
Looking for more thrills around Georgia? Why not check out the best things to do in Statesboro (Georgia), Valdosta (Georgia), and Fun things to do in Dahlonega (Georgia).
#14. Willamette Heritage Center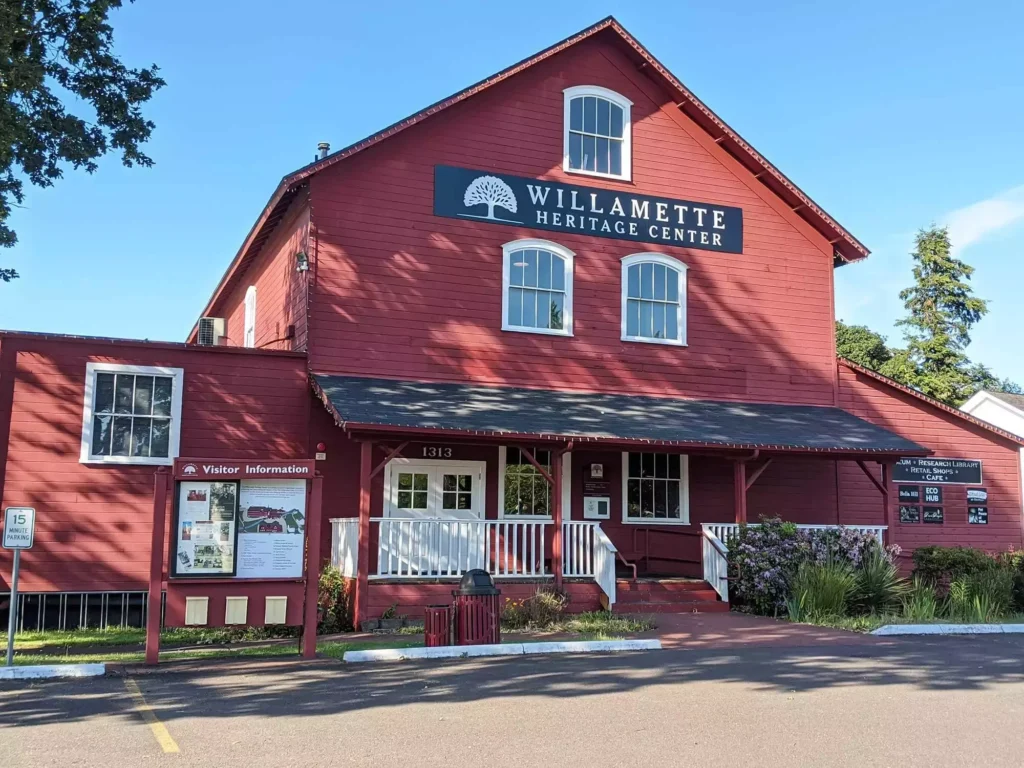 The Willamette Heritage Center connects the past and presents together with educational exhibits and one-of-a-kind displays to provide a glimpse into Salem's history and current cultural atmosphere. Enjoy this gorgeous historical display centre's lovely gardens, historic structures, and museums.
The Willamette Heritage Center holds about 14 historical sites that present information about earlier generations who lived in the mid-Willamette Valley, including Oregon Trail travellers and early education founders.
The research library displays priceless images, records, and papers. It conducts year-round educational events and programs along with lights, music, and activities.
The Thomas Kay Woolen Mill is an important historical building in the Heritage Center. It has a lot of real 19th- and 20th-century tools inside. The Heritage Center is home to several neighbourhood shops, restaurants, and specialist stores.
The National Park Service has named this fantastic museum an American Treasure.
Address: 1313 Mill St SE, Salem, OR 97301, United States
#15. Reed Opera House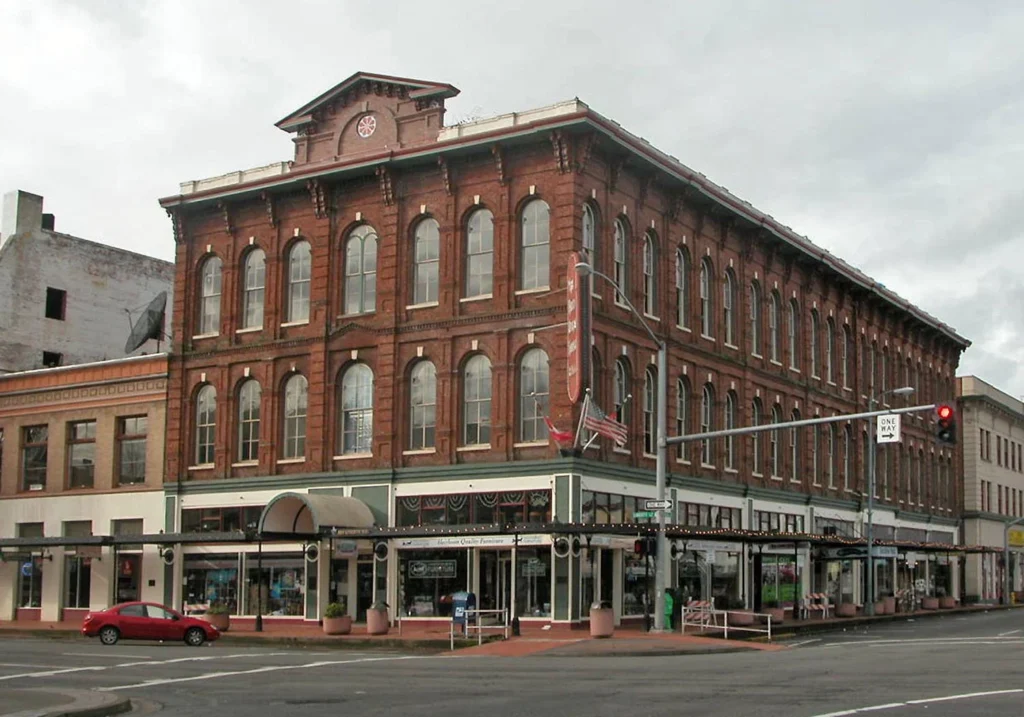 The Reed Opera House, which Cyrus Adams Reed built in 1869, has long been a significant component of Salem's cultural life. After recent renovations, the opera house now has business offices and several locally-owned shops, restaurants, bars, and bakeries.
Visitors can spend an entire day exploring various eclectic options found nowhere else, including everything from a soap boutique and beauty salon to a tattoo parlour and soup shack.
Weddings, proms, conferences, and other social events can be held at the opulent Trinity Ballroom, which also houses The Verona Studio, a powerful black-box theatre performance space.
Address: 189 Liberty St NE, Salem, OR 97301, United States
#16. Willamette Queen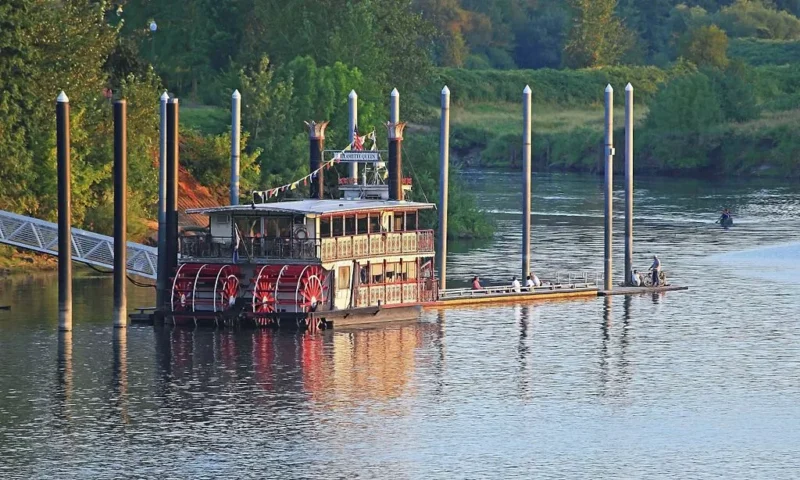 Before the Willamette Queen came along, sternwheelers were the main way to get around on the Willamette River.
The Willamette Queen was a miniature replica of the former Mississippi and Yukon Territory Riverboats, with paddles moving the boat forward. Sunday brunch on board will make your day special!
The crew is friendly, and the captain is focused on giving everyone a truly memorable dining experience. Before brunch, get up and dance to the Dixieland jazz playing on board. Weddings and other special events can also reserve for the boat.
A two-hour cruise, cuisine (salad, two entrees, vegetables, pasta, and dessert), and non-alcoholic beverages are all included in Sunday brunch. Remember your camera because the animals along the riverbank and the scenery are fascinating.
#17. Cristom Vineyards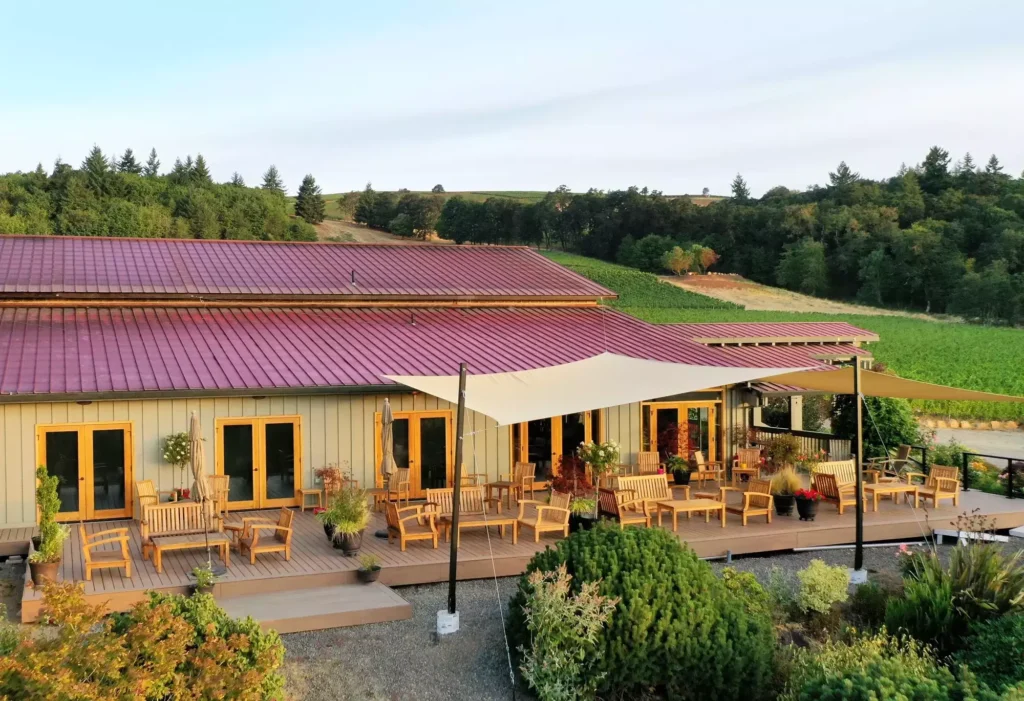 Cristom Vineyards has developed a special winemaking method that is forward-thinking and traditional via the cooperation of engineering, biochemistry, and farming.
As required by LIVE Certified Sustainable, they use yeasts that are already on the grapes and ferment with the whole clusters. Four distinct pinot vineyards, each named after a family matriarch, use high-density low, yield planting to produce the most concentrated tastes.
They specialize in making Pinot Noirs, Chardonnay, Syrah, Pinot Gris, and three Cuvee Blends. The tasting room has four different Cellar Club memberships and basic or private tastings with a guide. For people coming from Portland, the Wheatland Ferry is a beautiful way to get to the vineyard.
Address: 6905 Spring Valley Rd NW, Salem, OR 97304, United States
#18. Honeywood Winery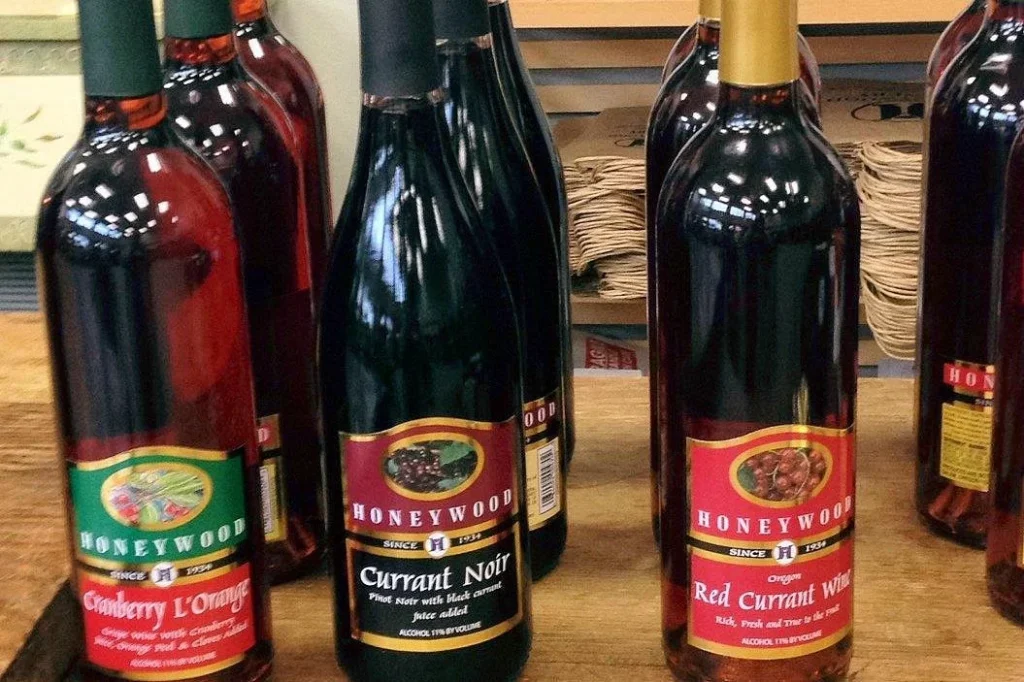 Honeywood Winery is one of the oldest operating wineries in Oregon. It was established in 1934 by Ron Honeyman and John Wood.
Honeywood Winery creates a large range of fruit and speciality wines and a full line of premium vinifera wines because of its proximity to renowned vineyards and orchards.
Customers can buy one of the bottles in the Dog Gone Wine line that raises funds for rescue and shelters for animals or join the wine club monthly for special discounts and recipes.
Honeywood Winery offers free wine tastings every day of the week and has a gourmet gift shop with foods from Oregon and wine accessories.
Address: 1350 Hines St SE, Salem, OR 97302, United States
#19. Willamette Mission State Park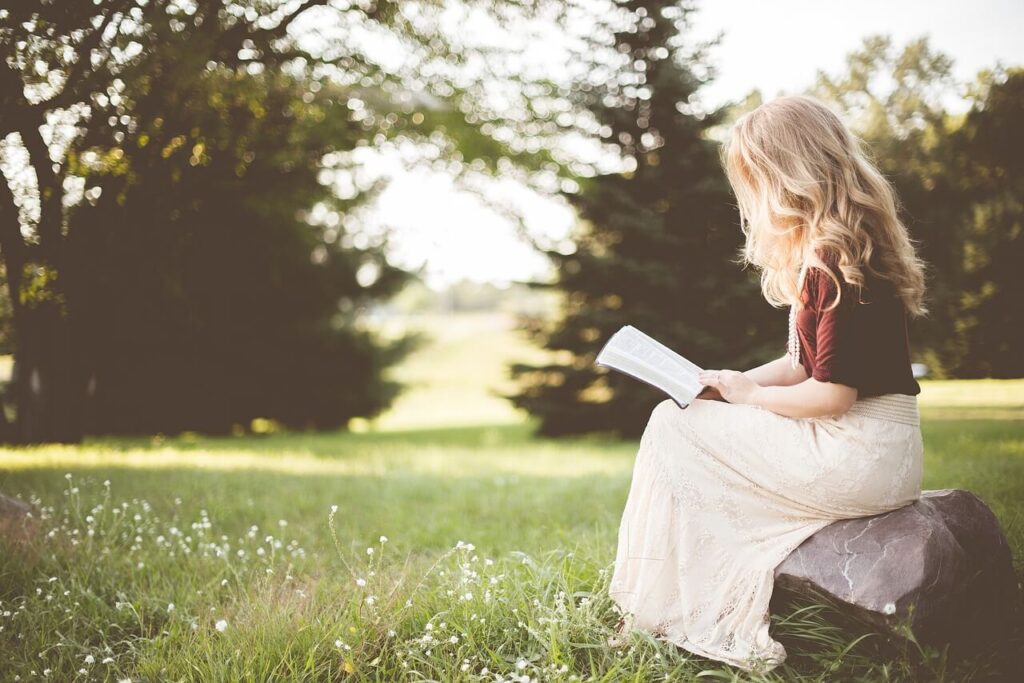 Willamette Mission State Park is the first mission for Native Americans in the West part of Salem, Oregon. The park is the home to the largest black cottonwood tree in the country, which is thought to be around 250 years old.
Willamette Mission State Park allows visitors to go hiking, boating, fishing, and horseback riding thanks to Mission Lake, 16 miles of multi-use paths, and the Willamette River.
A park is a wonderful place for a picnic because it has electricity, restrooms, barbecues, tables, and water taps. Soccer, softball, volleyball, and horseshoes are other sports that accept reservations.
Address: Willamette Mission State Park, Gervais, OR 97026, United States
#20. Salem Saturday Market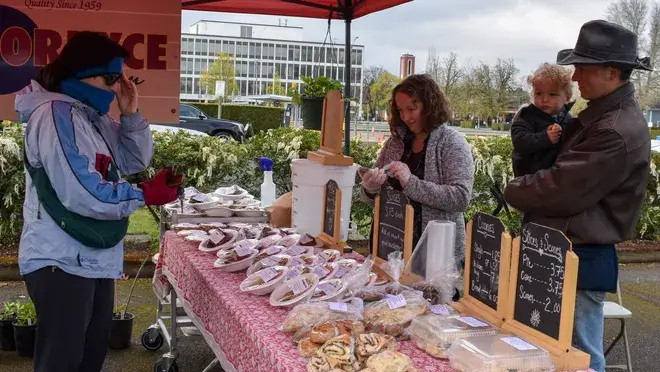 Everyone in the Willamette Valley congregates at the Salem Saturday Market, a booming venue. Since 1998, the market has offered local farmers, makers of prepared meals, and artisans the chance to sell their wares to customers directly.
Vendors are only permitted to offer personally developed, grown, prepared, or otherwise created goods.
To guarantee the greatest quality produce, plants, and crafts, every product is examined by a jury of peers before being sold at the market. Live entertainment, demonstrations, and special events are featured at the markets open from April through September, with one Christmas market in December.
Travelling around Illinois? Take a look at some of the best things to do in Evanston (Illinois), Bloomington (Illinois), Effingham (Illinois), and Schaumburg (Illinois).
#21. Phiz Spa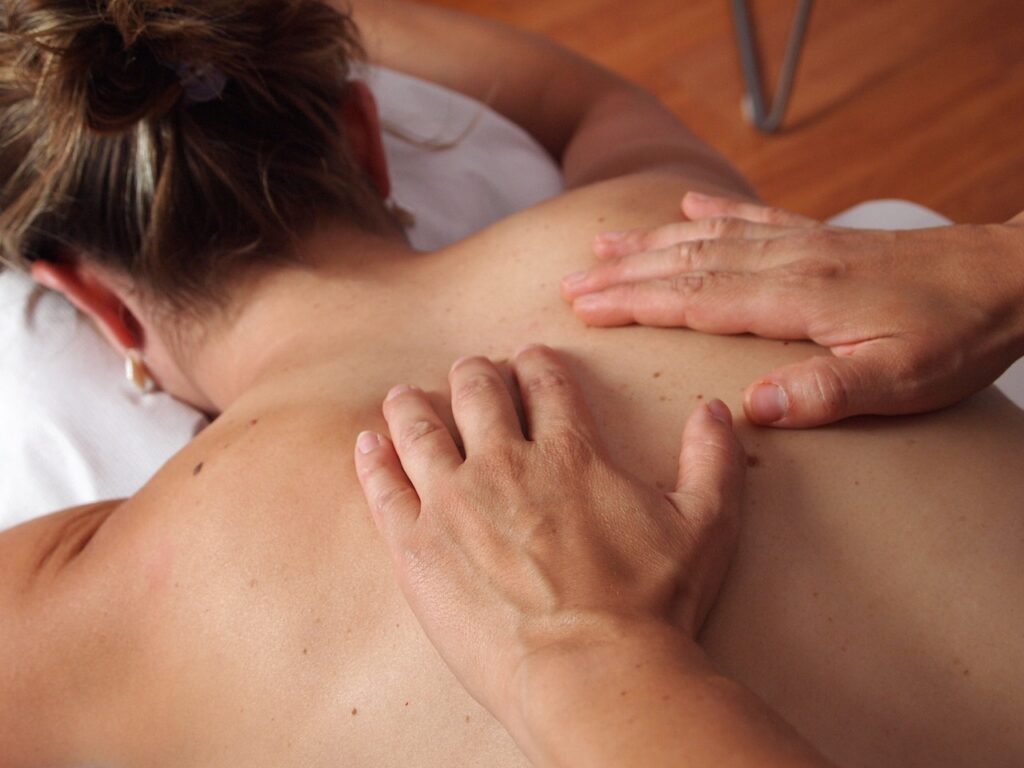 When you need a new experience and some relaxation time away from the hustle and bustle of everyday life, Phiz Spa is the place for you.
With an array of services that cater to all different needs, including nails, skincare and waxing, you'll leave feeling like a whole new person. They also offer hot stone massages and full-body scrubs for those looking for a little more pampering with their spa experience.
The location is near downtown Salem, which makes it easy to get to for all your shopping needs. If you want to explore some historical sites, visit Phiz Spa today! You deserve it.
Address: 2663 12th St SE, Salem, OR 97302, United States
#22. Snap Fitness Salem West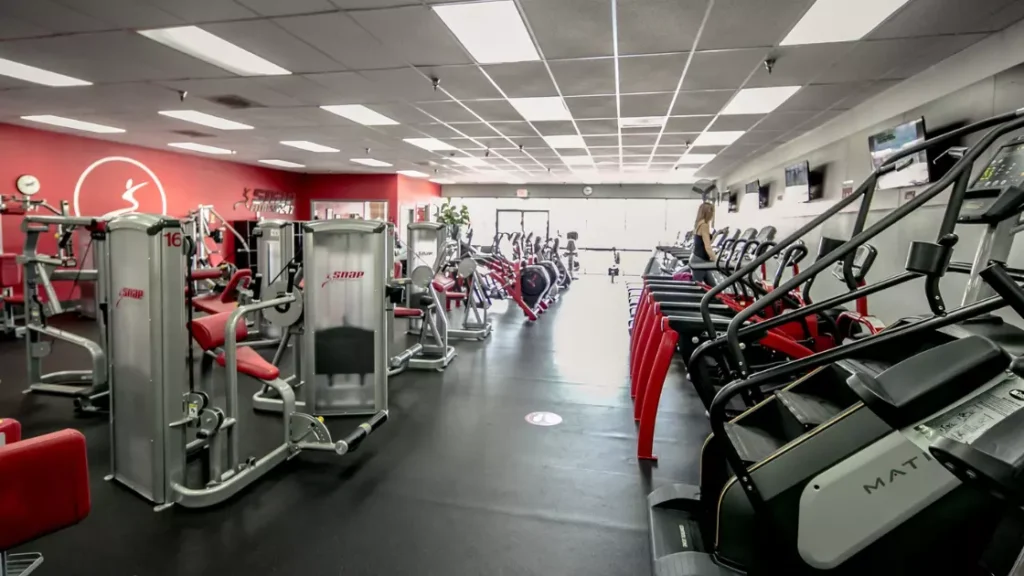 Snap Fitness is a state-of-the-art facility with everything you need to take your fitness goals to the next level. They offer a variety of cardio machines, strength training equipment and supplements that will help you achieve the body you've always wanted.
Snap Fitness was founded on three principles: quality products, superior service and affordable prices. So what are you waiting for? Give us a call today or stop by and see us in person!
Address: 1124 Wallace Rd NW Suite 140, Salem, OR 97304, United States
#23. La Lumiere Massage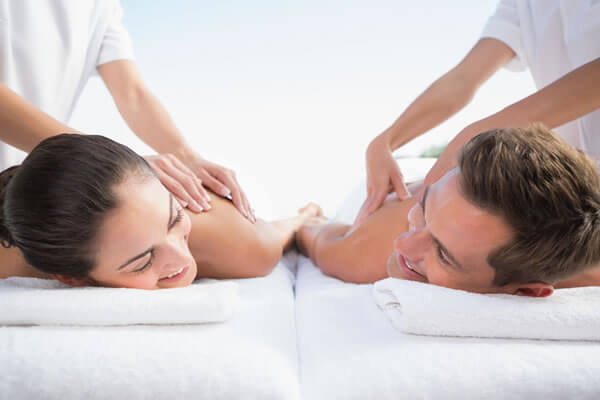 The La Lumiere Massage Therapy is one of the best spas in Salem. They provide high-quality services at affordable prices and are committed to nurturing the mind, body, and spirit.
The La Lumiere Massage Therapy offers a variety of options such as deep tissue massages, Swedish massages, hot stone massages, prenatal massages and much more. You can also enjoy their sauna for an additional cost.
If you're looking for a massage therapist to help you de-stress or someone passionate about what they do, this is your place!
They have all types of techniques, from deep tissue to Swedish, which makes them perfect for people with different needs. The La Lumiere Massage Therapy will improve your day, so visit them today!
Address: 156 Front St NE Suite 100, Salem, OR 97301, United States
#24. Oregon Garden Resort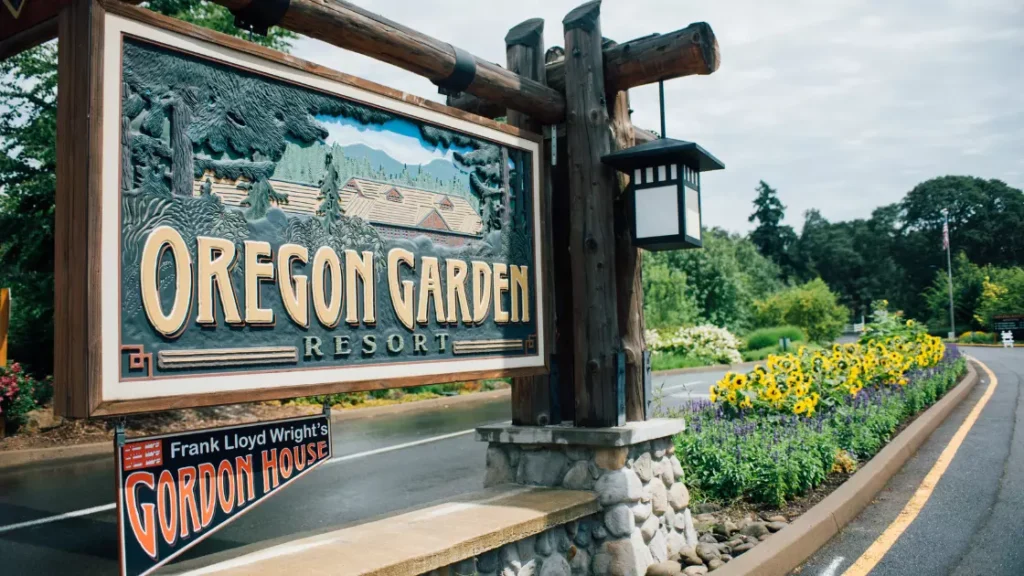 The Oregon Garden Resort is a beautiful bed-and-breakfast-style hotel that is perfect for couples or families who want a relaxing getaway. The resort's grounds are impeccable, with manicured lawns and beautifully landscaped gardens.
The rooms are fully equipped with kitchenettes to prepare meals during your stay. There are also many on-site activities, including tennis, basketball courts, soccer fields, fishing ponds, and much more!
You can spend hours exploring this wonderful garden oasis just outside of town. Whether you come as an individual traveller, couple, family or group, it's sure to feel like a home away from home.
Address: 895 W Main St, Silverton, OR 97381, United States
#25. The Grand Hotel in Salem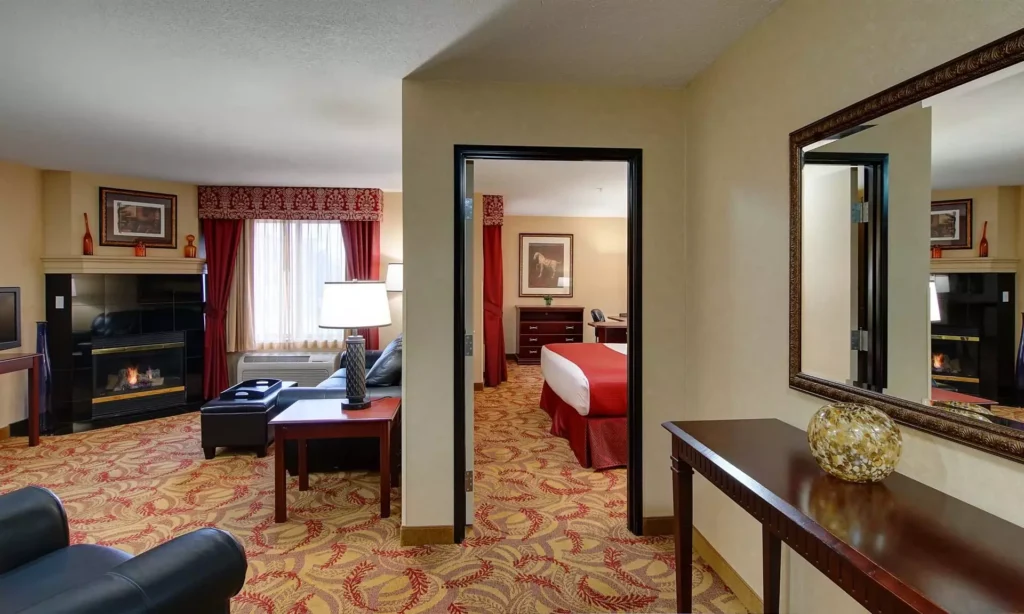 The Grand Hotel is a boutique hotel with luxurious amenities. You can enjoy all the comforts of home while still feeling on vacation. The suites are beautifully decorated and offer more than enough space for anything you need.
There is also a restaurant on site which offers great food and an extensive wine list. If you're looking for something fun and entertaining to do, be sure to check out their website for their upcoming events. They have everything from wine tastings.
This one-of-a-kind venue is perfect for weddings or special events, with twenty-one luxurious rooms and suites and three meeting rooms that can accommodate up to 100 people.
As a bonus, guests at the Grand Hotel enjoy complimentary parking and wi-fi service to share their memorable experiences with loved ones back home. We hope you'll enjoy your stay at The Grand Hotel in Salem!
Address: 201 Liberty St SE, Salem, OR 97301, United States
Time to spare? Why not check out the best things to do in Pullman Washington, Garden City (Kansas), Folly Beach (South Carolina), and Fun Things To Do In Hickory (North Carolina).
Is Salem Oregon worth visiting?
You are sure to have a great time when you visit Salem. It is the perfect mix of people and culture. You can explore the history at one of the many museums or take a ghost tour.
Suppose you're looking for something more unique and hands-on, head to one of their local wineries or breweries. You could also go to the coast for spectacular views and an adventure on the beach.
What is Salem Oregon most known for?
Salem is known for the witch trials back in the 1600s. You can see some of the old houses where the accused were held and what life was like back then. They also have a lot of great museums with all sorts of exhibits, from art to science and everything in between.
There are plenty of things to do for kids there too! Halloween is the first thing most people think about when they hear about Salem. It's a great place for trick-or-treating or costume contests on October 31st.
What is the weather condition in Salem Oregon?
The weather is moderate year-round, with occasional rain and snowfall. However, the winters are a bit colder than in other parts of the country. It's important to be prepared for all weather conditions if you're camping or hiking during this time.
If you plan on spending most of your time indoors during the winter, it can get fairly dark, so it's a good idea to bring an extra blanket or two when visiting during these months.
Plan Your Vacation To Salem Oregon 
There is no better way to experience Salem than by exploring what makes it so special. Spend a day at the Riverfront Park and stroll downtown, or spend an evening listening to live music at one of our many festivals.
If you're looking for more adventure, sign up for a kayaking tour or hop on one of our ziplines. Whatever you choose- there's no shortage of things to do in Salem!
Whatever free time you have during your visit, check out these 25 fun things to do in Salem, OR!
Disclaimer: Vasttourist always strives for content accuracy. Since the time of publishing, travel-related information regarding pricing, schedules, and hours may have changed. Please see individual websites embedded in this post for the most current trip-planning information.

Unless otherwise stated, Vasttourist does not claim ownership of any images used on our blog site. The respectful owners of all visual content have copyright protection. We try to include links to the sources. If any images are your property and you do not want them to appear on our blog, don't hesitate to contact us; we will take them down immediately. We support properly crediting the original writer, artist, or photographer.