20 Best & Fun Things To Do In Santa Monica California
Being in California, with its numerous places to visit, makes it difficult to choose a place for your next trip. Santa Monica is an interesting city in California to consider for your next trip. Are you interested in knowing the best and most fun things to do in Santa Monica CA? Then continue with us to discover all.
Santa Monica is a coastal city located in Western Los Angeles County by Santa Monica Bay, well known for its amazing beachfront, favorable climate, and resort town.
Santa Monica has a lot of things to do and places to visit, ranging from Pacific Park to Palisades Park, etc. Santa Monica has something for everyone if you are visiting for vacation or a holiday.
Not sure of your next move? We have a compiled list of the 20 Best and most fun things to do in Santa Monica. Here, let's continue.
What are the Best Things To Do In Santa Monica California
#1. Santa Monica Pier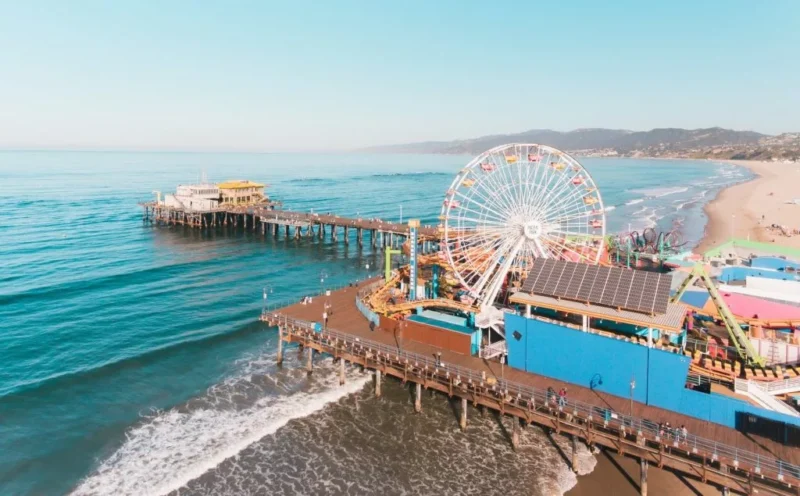 One of the first places to explore is the Santa Monica pier. It offers the full spice of Santa Monica city, a large double-jointed pier just by the foot of Colorado Avenue Santa Monica.
Santa Monica pier offers a wide variety of fun, including amusement parks, carousels, arcades, trapeze schools, summer outdoor series, restaurants, and the best fishing spot in Santa Monica. Here, you can explore the best of fun in one drive.
The amusement park has one of the largest roller coasters, ferries wheels, and lots of fun activities to feel gorgeous with. The carousel and arcade are very fantastic places with endless memory. Fishing remains at its best, with many good spots for fishing. As fun as it is, you can get to learn fishing too at this place.
Santa Monica pier has one of the most admirable backgrounds for taking photos, a great place with artistic inspiration and a call to nature. If you are exploring as a family, this pier has something for everyone. Make it a pleasure.
Address: 200 Santa Monica pier, Santa Monica, CA 90401, United States. 
#2. Santa Monica State Beach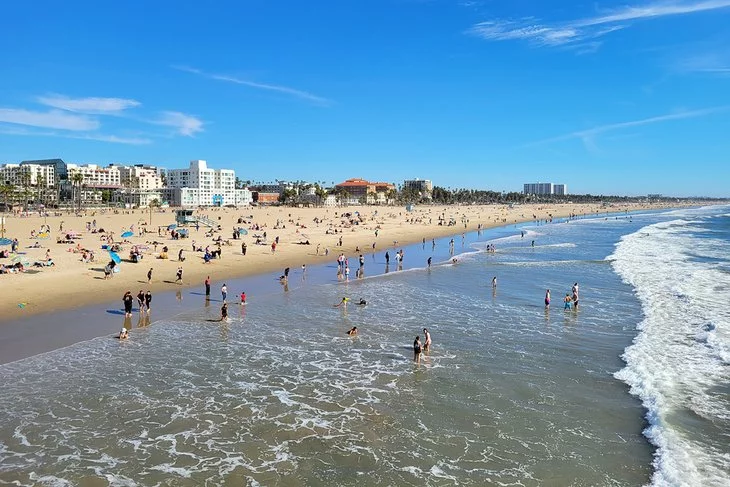 Santa Monica is widely known for its beautiful beaches, being a city on the beachfront. If you are looking for the most fun places to visit in Santa Monica, this state beach should be on the top list for your next vacation.
It is an extremely neat and large beach with numerous activities around. Santa Monica pier is just adjacent to the beach, which makes it a very fun place.
Santa Monica state beach has crystal clear water and is mostly overcrowded. It has nice restaurants, restrooms, parking spaces, picnic areas, rentals, shops, a volleyball Court, etc.
It is a very nice place to enjoy dates with your loved ones, with the romantic moves of waves, sunrise, and sunset and the scenery that makes it superb. Activities to enjoy as a family or single is readily available, just a visit will tell the story.
Some activities include swimming, volleyball, chess, water sports, biking, picnicking, lovely pathways for easy work, jogging, etc. This is a definition of an iconic location with all the standard beach things.
Address: Ocean Ave at Colorado Ave, Santa Monica, CA 90401, United States. 
#3. Pacific park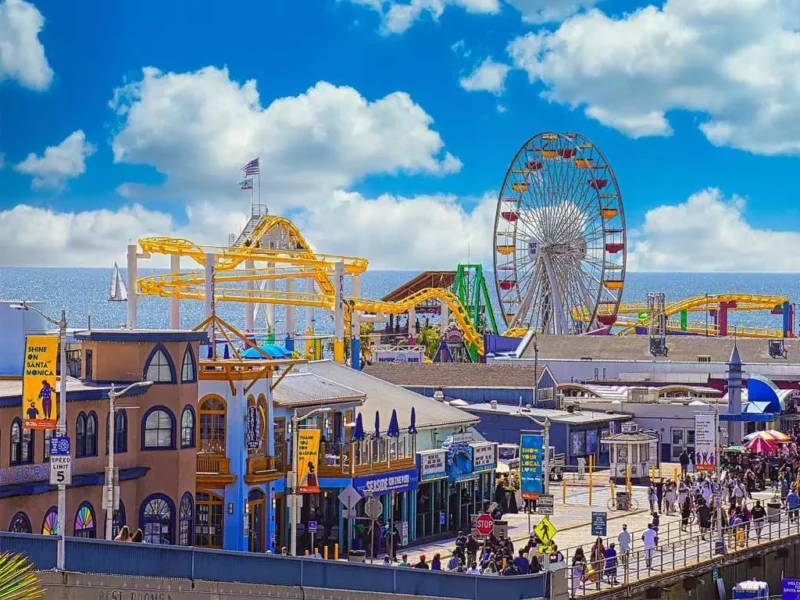 If you are in for great fun, then Pacific Park should be listed on your list of places to visit. It is a great park on the Santa Monica pier with exciting games, coasters, and eateries to give you a full vacation vibe.
Pacific Park features an iconic Ferris wheel, 12 amazing rides, amusement Park foods like tacos, burgers, etc., classic games for all ages and statuses, etc.
It is a family-friendly destination with a great atmosphere to merry. Nights at Pacific park are so amazing, glittering with the carnival lights and neon signs, nice spot to take pictures. Sunrise and sunset are a great sight from this park, so magical most periods.
Although the park is a bit pricey, worth every money spent, a great spot for a picnic, with amazing food vendors in sight, and Pacific Park hosts events year-round, you can be lucky to take a path of one or to check up their calendar while planning.
Some great rides are the pacific wheel, a west coaster, shark frenzy, sea dragon, inkie's scrambler, Pacific plunge, Sig alert EV, seaside swing, frog hopper, seaplanes, inkie's wave jumper, and inkie's airlift. I urge you to experience at least two rides or purchase the band to try all rides. It's so amazing and will make a great memory.
Address: 380 Santa Monica pier, Santa Monica, CA 90401, United States. 
#4. Palisades Park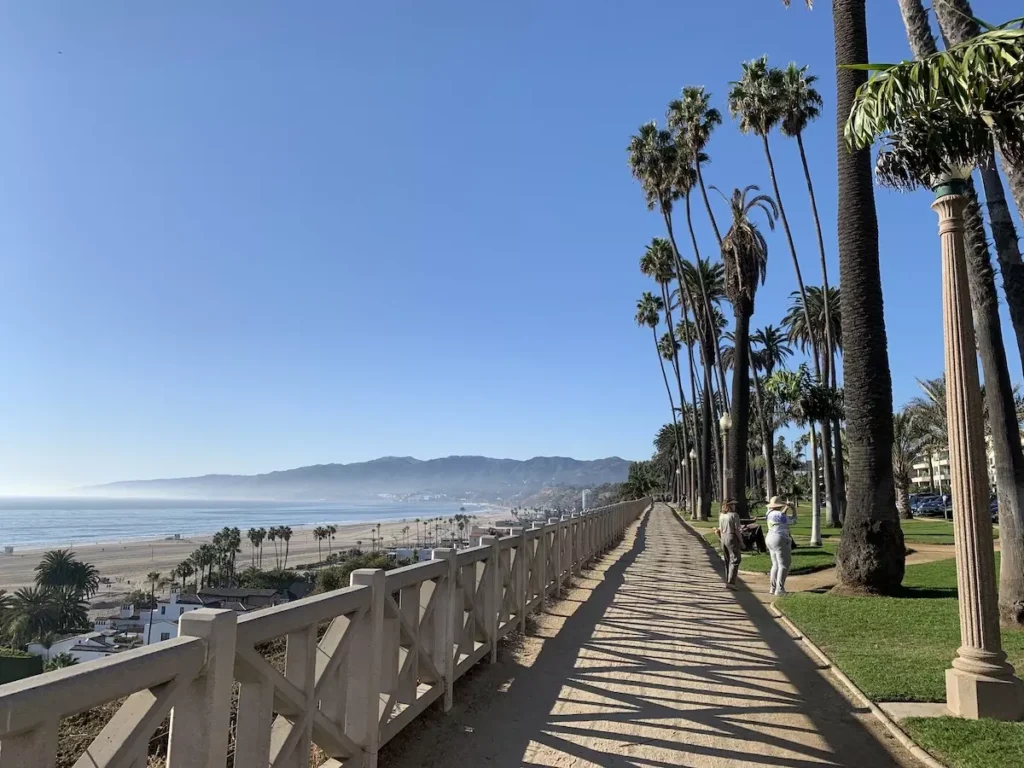 Palisades Park is another interesting best places to visit in Santa Monica, CA, with quite interesting things to do. It is high above the ocean level, on the sedimentary coastal quaternary terrace, a good sight for the Pacific Ocean and the coastal mountains.
This park can be mistaken as a palm tree park fur to the abundance of palm trees on all the pathways. It is quite a nature-filled park featuring public arts and historic artifacts. The oldest built structure in this park stands elegantly as the Idaho gate crafted in 1912.
Other iconic structures in Palisades park include a statue of Santa Monica, the wood sculpture gestation III, the sculpture beacon overlook, the Totem pole, the redwood pergola, etc. It has numerous trees in sight, not just palm trees but also gum, yate, pine, and fig trees.
These trees provide great shade for picnics, solemn moments, places of writing inspiration, romantic vibes, artistic inspiration, and a whole experience based on the individual.
Palisades park also features picnic areas, picnic tables and benches, artwork and monuments, the camera obscura Art lab, a rose garden, and more. Millions of visitors grace the park year-round.
Address: Ocean Ave, Santa Monica, CA 90401, United States. 
Planning a road trip to California for a wonderful vacation? Why not check out the best things to do in Southern (California), West Covina (California), Gilroy (California), and San Bernardino (California).
#5. Santa Monica place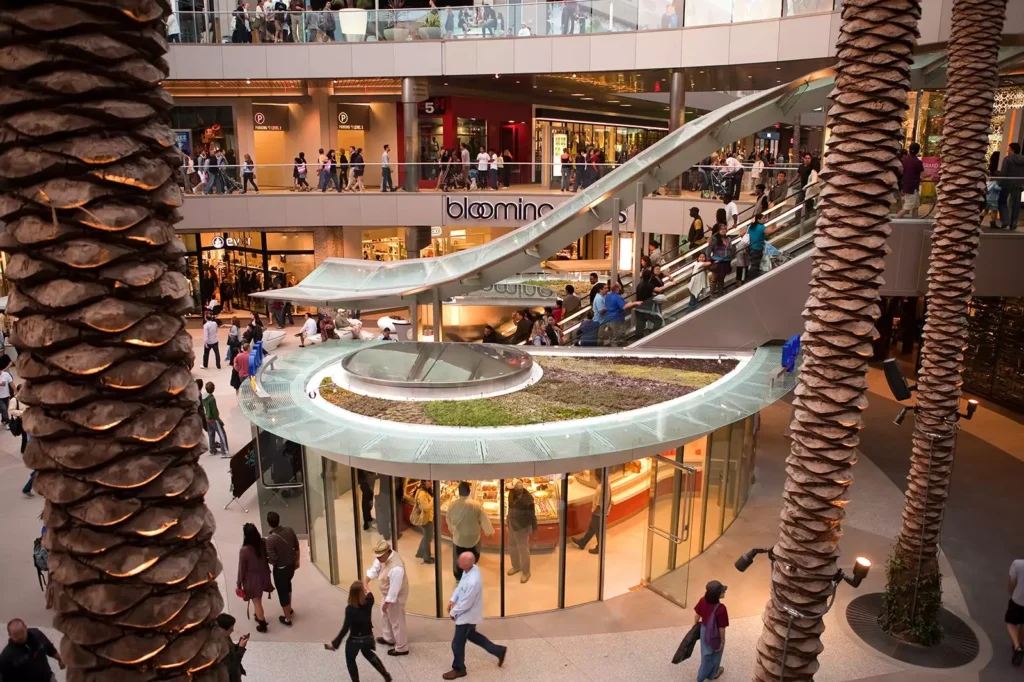 Santa Monica Place is a luxurious shopping mall in Santa Monica, California. It is just a few steps away from the popular Santa Monica pier, Pacific Park, and the beach.
Suppose you are a lover of luxury! No one isn't, and this is the best destination for you. You can't imagine a vacation without a take-home luxury of either dress, pieces of jewelry, shoes, bag, wrist watches, etc.
Most often, these material things tend to keep memories alive all time. Santa Monica place is the best place to keep those memories from Santa Monica.
The shopping mall is a contemporary open-air mall that opened in 1980. It features luxury-brand shops like Nordstrom, Louis Vuitton, Tesla, Nike, Rolex, Uniqlo, etc., outstanding Food courts, and a movie theatre.
Santa Monica place has a very big parking space with numerous entrances that are easy to navigate. It has every store you could dream of, one of the best in California. The food courts are amazing, with many delicious meals and they are always clean. The restroom is another interesting place, always neat.
Don't make your vacation boring when Santa Monica is full of spice!
Address: 395 Santa Monica Pl, Santa Monica, CA 90401, United States. 
#6. Annenberg Community Beach House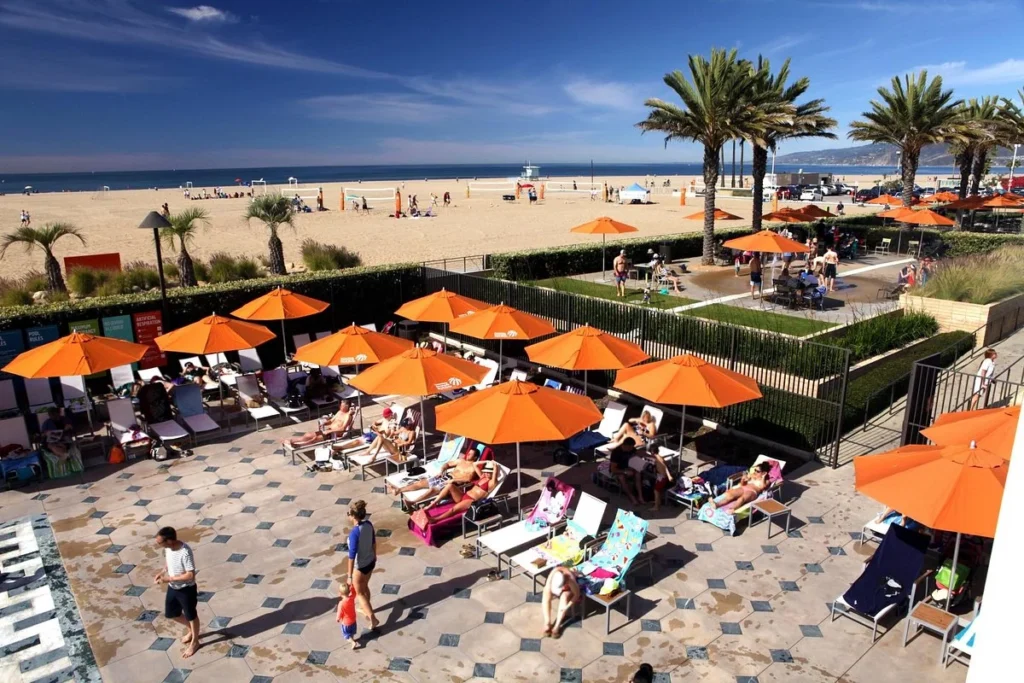 Annenberg Community Beach House is a recreation center in Santa Monica, California, with a historic home, swimming pool, fitness classes, gym, cafe, and beach equipment rentals.
It is another fun place to witness in your next vacation travel, very open to all, and one of the best things to do in Santa Monica this weekend. It is located just right to the beach with a high reputation.
Marion Davies privately owned Annenberg Community Beach House before the state government took over to date. It offers one of the best beach amenities, including courtyards, a splash pad, a view deck, docent tours, a gallery, an event House, Gardens, beach courts and fields, a public restroom, and a gorgeous swimming pool.
It hosts community and cultural events, free WiFi, and more. The activities are fun but require an admission fee into the pool. Did I forget to mention that Annenberg Community Beach House is full of family vibes, singles, and romantic vibes for lovers, don't miss out!
Address: 415E Pacific Coast Highway, Santa Monica, CA 90402, United States. 
#7. Heal the bay aquarium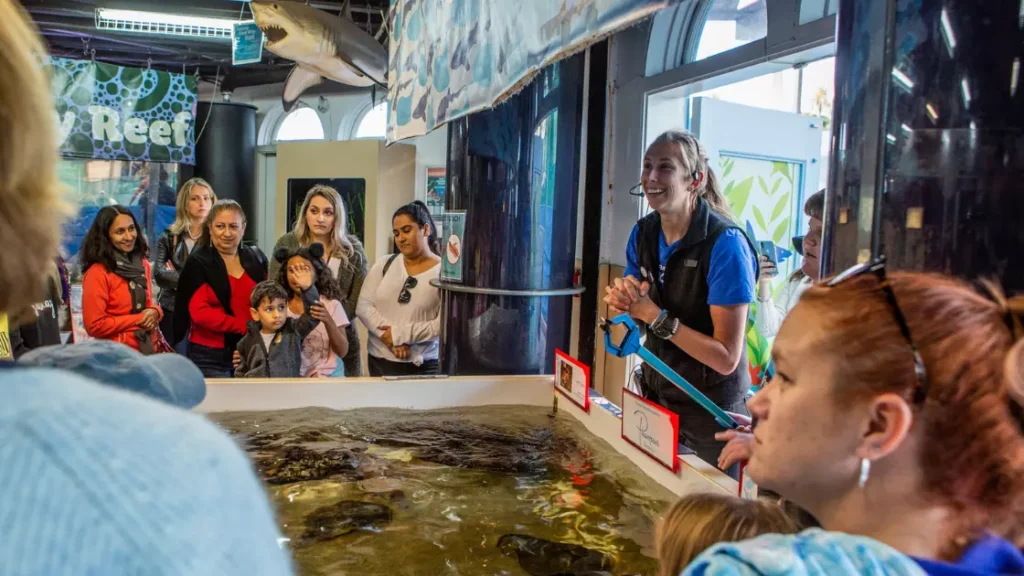 Heal the bay aquarium is a nonprofit education-oriented marine center that houses over 100 local species. The aquarium inspires understanding and conservation of southern California watersheds, marine life, and coastal waters at the beach level.
This aquarium was established for the benefit of the general public and is dedicated to the healthy living and cleanliness of the coastal waters and watersheds of greater Los Angeles. It is quite an amazing place, very good for kids.
Although the aquarium is small, the experience is top notched. Did I mention the baby sharks, starfish, and shellfish? They are amazing and will make a blast for your children.
Heal the bay aquarium is worth your time and that of your kids. The staff is enough and extremely amazing; with their education and entertainment, you will visit repeatedly.
Address: 1600 ocean front walk, Santa Monica, CA 90401, United States. 
#8. Museum of Flying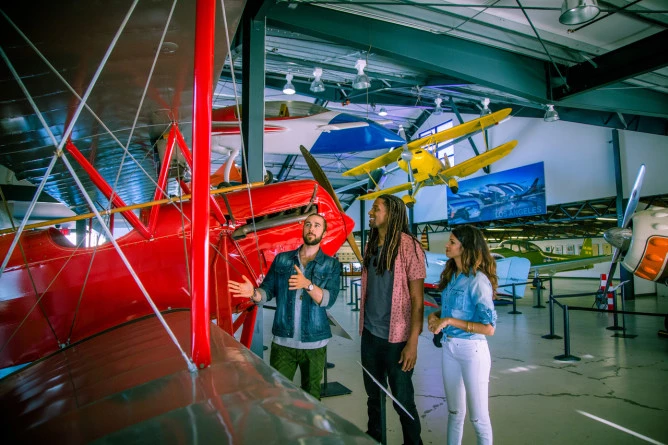 The Museum of flying is another historical destination to unveil in Santa Monica without thinking twice. It is a museum built to celebrate aviation history between southern California and the world.
This museum displays aviation aircraft and artifacts in a benefiting position, giving access to feel like a pilot. You don't necessarily need to be a place enthusiastic before taking this opportunity on your next trip to Santa Monica.
It is a perfect place for family dates, outings, etc., with interesting staff that knows all about plane flying. Flying will be easy, self-guaranteed, and lively. It is quite educational, especially for the kids. There are many exhibitions to engage with and numerous artifacts in posture.
Address: 3100 Airport Ave, Santa Monica, CA 90405, United States. 
#9. Bergamot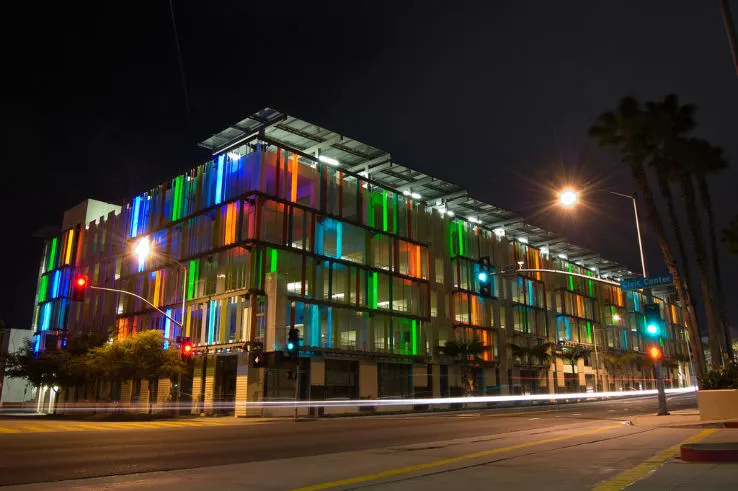 Bergamot is a diverse space of numerous art galleries in Santa Monica featuring many exhibitions. It is a hidden gem at the top list of best things to do in Santa Monica, CA.
Bergamot is undoubtedly a fun place with varieties of artwork in both display and selling options. The piece of art here will serve as a nice gift item for your loved ones, a nice piece for your home decor, and some life to your environment. The arts are inspiring, historical, and fantabulous. Get ready to spend some dollars.
This station features a nice restaurant and theatre, and it is quite fun exploring them after touring the art galleries for the full fun experience.
Bergamot also features event space for rent, free parking space, and is very affordable to explore. It can serve for your next ceremony, wedding, birthday party, get-together, anniversary party, etc. Bring your family for a fun-filled weekend at Bergamot, Santa Monica, California.
Address: 2525 Michigan Ave, Santa Monica, CA 90404, United States. 
You can also check out Palmdale (California), Indio (California), Ojai (California), San Rafael (California), and Lake Arrowhead California.
#10. Cayton children's museum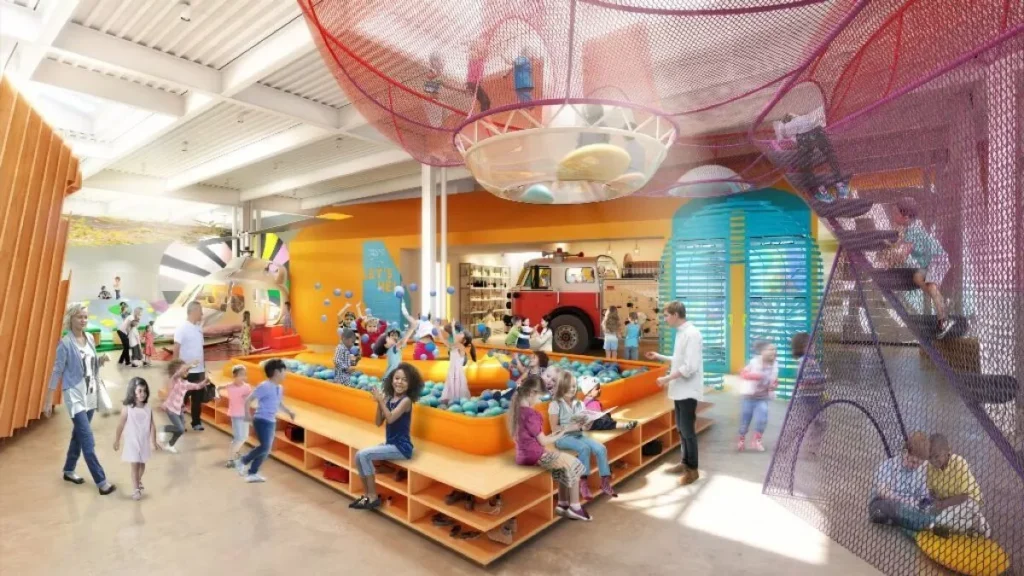 Cayton children's museum is an indoor discovery museum built and designed for children aged 0 to 8. The museum is a place to give your kids an unforgettable vacation treat.
Cayton children's museum offers a lot to kids; it's not just the activities played. It is of great value for a shy kid to make friends, always screaming amazingly. It has numerous activities for toddlers better than any other children section you can think of.
Although the museum is just about 21,000 feet, the fun experience is immeasurable. The museum store has an amazing selection of children's toys, books, games, and many more.
Address: 395 Santa Monica PI suite 374 level 3, Santa Monica, CA 90401, United States. 
#11. Route 66 End of the trail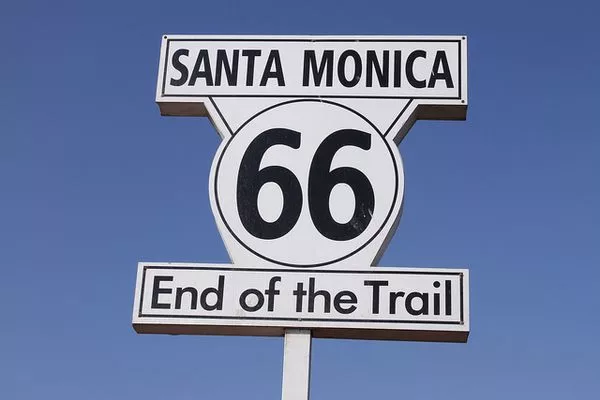 Route 66, the End of the trail, is a great place if you are looking for what to do in Santa Monica. Its another tourist attraction symbolizing the iconic US highway at the western end.
This historical monument is surrounded by great sights and eateries close to the Santa Monica pier and Pacific Park. Route 66 End of the trail is another point of interest to residents and visitors in Santa Monica.
This is so amazing to explore. However, it is not an official highway but leads to more fascinating gems. It is one of the country's most famous roads, with rumors about the original erection of signs. It is amazing to ride through!
Address: 330 Santa Monica pier, Santa Monica, CA 90401, United States. 
#12. California heritage museum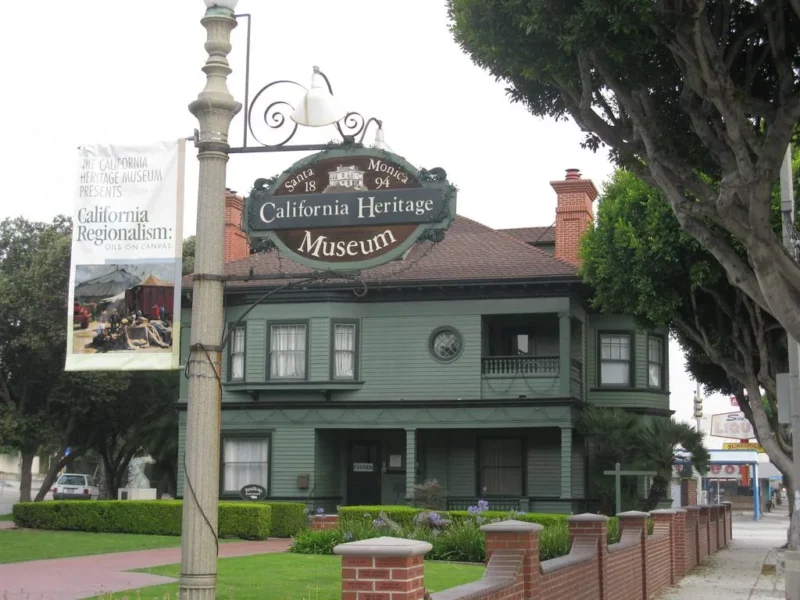 Santa Monica has a lot of historic gems to uncover, and the California heritage museum is one of them. It is a unique museum that displays both local and state artifacts.
It is a multicultural museum that offers concerts, exhibitions, lectures, and workshops in a well-fashioned 19-century building. The artifacts and exhibition portray the far-back history and culture of Los Angeles and Santa Monica, California.
California heritage museum is a fun place to be, with the surroundings serving a lot. It has all you need for your picnic, family outing, historic discovery, and other fun activities for your vacation. Santa Monica is not a place to leave without making the most of a wonderful experience.
Start your tour in one of the most wonderful locations.
Address: 2612 main st, Santa Monica, CA 90405, United States. 
#13. Craig Krull Gallery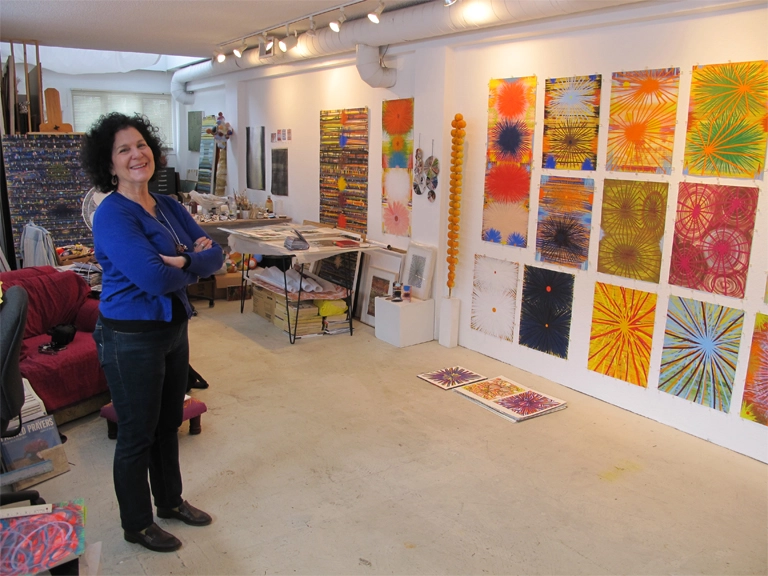 Craig Krull gallery is a significant art gallery at the Bergamot Station arts center. Arts signify people's actions, living, and culture, which is well demonstrated in this gallery through its collections.
Craig Krull gallery mainly focuses on popular artists' California paintings, sculptures, drawings, and photography. It presents one of the year's best exhibitions, and you won't miss out on anything.
Suppose you're looking for where to get the amazing art of popular LA artists like Peter Alexander, Don Bachardy, Astrid Preston, legendary Chicano artists Carlos Almaraz, Gilbert Lujan, Gronk, and Dora de barchdy. In that case, etc., this gallery is the place for you!
Address: 2525 Michigan Ave, #B3, Santa Monica, CA 90404, United States.
#14. Dorothy Green Park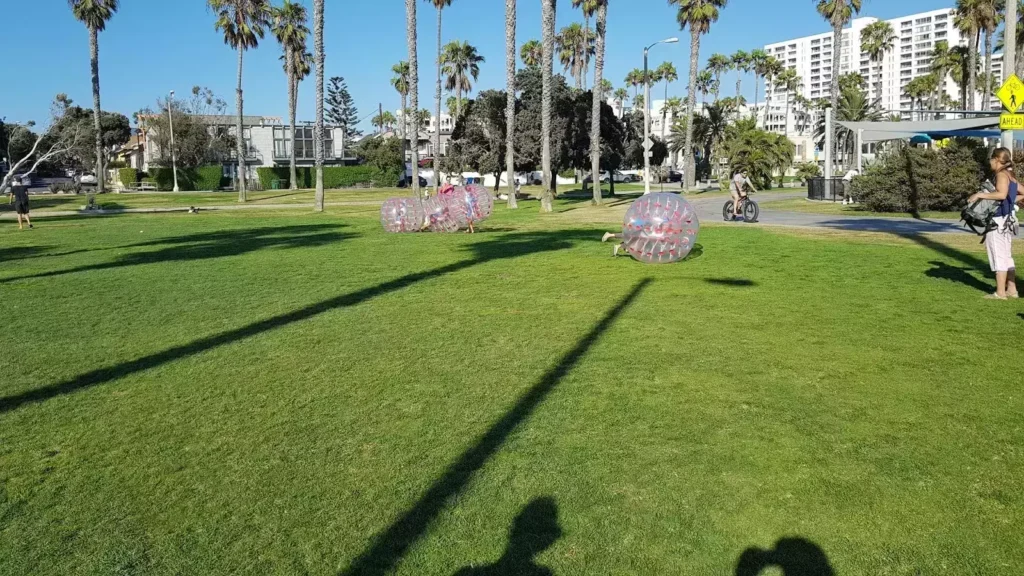 Dorothy Green Park is another exciting place to visit on every trip to Santa Monica, California. The park is adjacent to the beach, making it a perfect spot for hangouts, especially with lovers, kids, or family.
Dorothy green Park features so many exciting things that make it stand out among other parks in Santa Monica, including a beach, playground, picnic areas, amazing sculptures, nice amenities, a rental area, and a restroom. The scenery is very welcoming and relaxed, and it is an ideal location for live dates.
Summer season in Dorothy green park is always fun going to the beach and engaging in beach activities like swimming, boating, walking, etc. This park is quite interesting for kids of all ages, a wonderful green oasis.
The playground has a lot of games and gaming equipment for all ages, such as slides, swings, rock climbing walls, and nice walking and biking trails. The park has a nice space for skaters. It's very lovely skating or getting free entertainment from professional skaters.
The park also has a lot of food vendors in sight, with limited parking lots accessible by wheelchair. Dorothy green park is still on the top list of the best parks in Santa Monica, CA, have fun!
Address: 2600 Barnard way, Santa Monica, CA 90405, United States.
You may also like to check out the best things to do in Garden City (Kansas), Lawrence (Kansas), Folly Beach (South Carolina), and Alexandria (Louisiana).
#15. Farmers Market – Wednesday/Saturday Downtown Santa Monica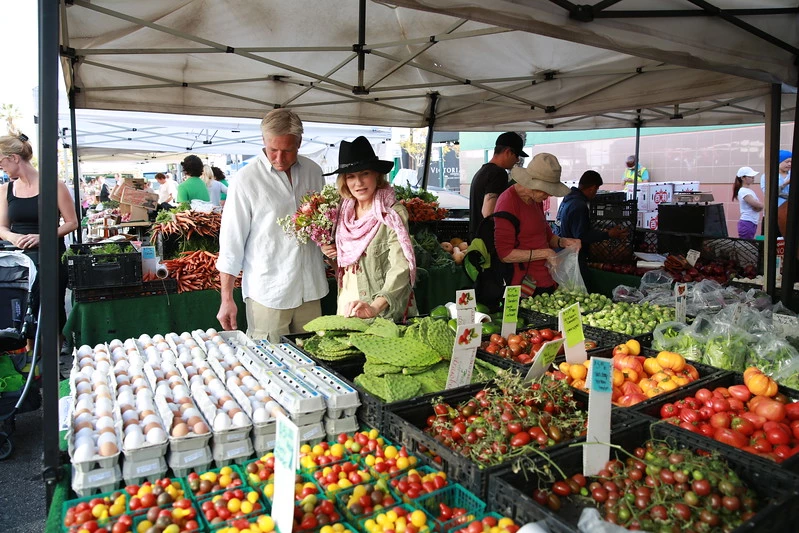 If you are looking for the best farmers market in California, you have one within your reach, the most known and widely recognized. Wednesday market was established in 1981, while the Saturday farmers market was established 10 years later in 1991. It is widely recognized in the whole of Santa Monica, Los Angeles, and its surroundings.
Farmers Market: Wednesday/Saturday, downtown Santa Monica sells all the farm products of California origin. Fruits, vegetables, loaves of bread, oils, herbs, plants, etc., are best shopped here. The same goes for natural ingredients. In this market, chefs in Santa Monica and wide always shop on Wednesdays and Saturdays.
The farmers market features over 60 California farms and over 40 farm stands. The largest percentage of certified organic growers are found here, a place not to miss out for any reason while in Santa Monica, CA.
Visit to shop for your groceries and fresh products like clementine, apricot, organic blackberries, donut peach, apple, minneola oranges, figs, dried dates, tomatoes, etc. The fruits are fresh and delicious, and the sellers are friendly and easygoing. You will never have a hard time navigating, and it opens from 8 am – 1 pm.
Adding the farmers market: Wednesday/Saturday downtown Santa Monica to the list of amazing things to do in Santa Monica, CA, will make a fun-filled vacation.
Address: 155 – 199 Arizona Ave, Santa Monica, CA 90401, United States. 
#16. Ocean View park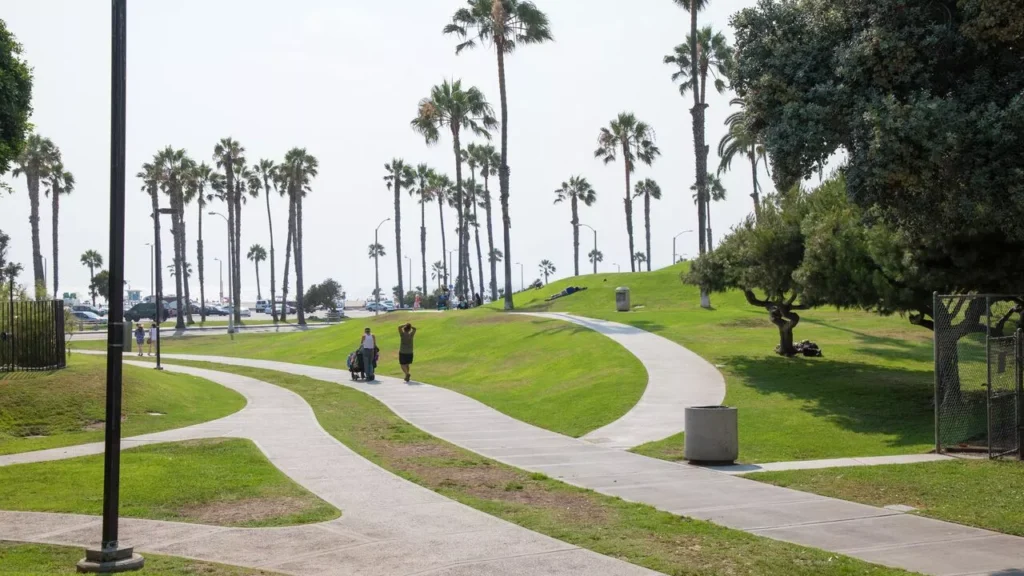 As the name implies, Ocean view park lies on the beachfront on Barnard way, Santa Monica, California. It is an interesting places to visit in Santa Monica, California, where sporting activities are at their best.
The park features 6 tennis courts, 2 pickleball courts, a basketball court, a large grassy lawn, and Bill. It is a wonderful place to work, relax and enjoy a great ocean view.
The ocean view park looks so amazing with the settings, quite a picturesque and realistic scenery. If you are looking for somewhere cool and relaxing for your picnic, the ocean view park is at its best, all you need is to plan for the trip, and you won't regret it.
Schoolchildren also find this park interesting due to the numerous talent displays and welcoming vibes. It is surrounded by trees that serve cooling shades for a fulfilled tour.
Address: 2701 Barnard way, Santa Monica, CA 90405, United States. 
#17. Tongva Park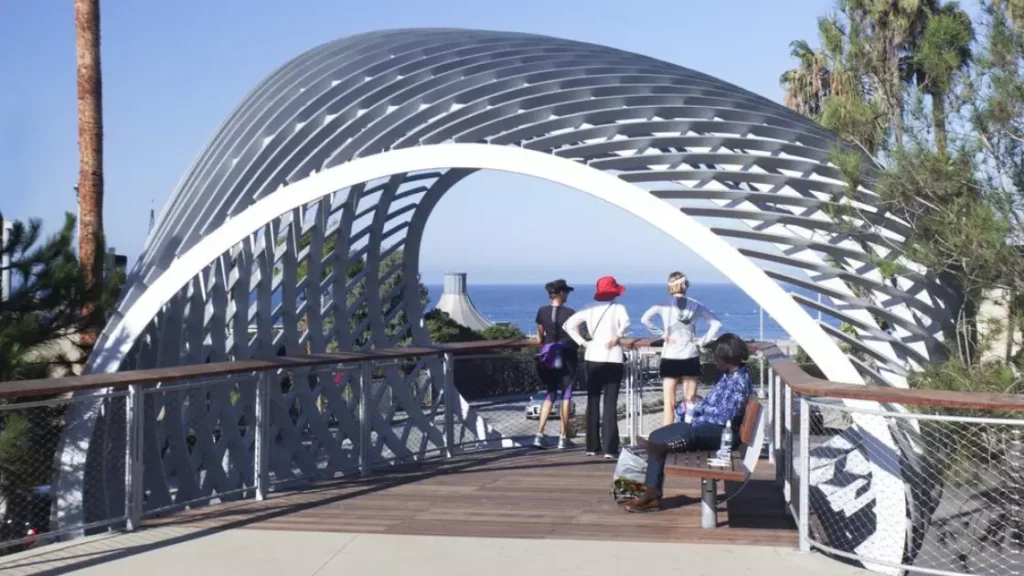 Tongva Park is a combination of an interesting and unique park that stands out as a public park promoting modern architectural features, good for both kids and adults. It was named after the Tongva people, who settled in the area for a long period between ocean Avenue and main street.
Tongva Park is a nice place for family and friends outings known for its tranquility and shades. It features several shades, Amphitheatre, a playground, fountains, gardens, a picnic area, restrooms, benches, etc.
The playground is well equipped with interesting slides, splash pads, rock climbing, swings, etc., for kids of all ages. The splash pads are pretty but great!
Tongva Park gives a nice ocean view, which is very picturesque for your gallery. If you want a great picnic area, this park features all you need to explore.
Did I forget to mention how beautiful and fancy the park looks, interior and exterior, with modern architectural features? The park is always neat, with accessibility to the disabled and wheelchairs.
For an interesting weekend vacation, add tongva Park to your list of places to visit!
Address: 1615 Ocean Ave, Santa Monica, CA 90401, United States. 
#18. Danziger Gallery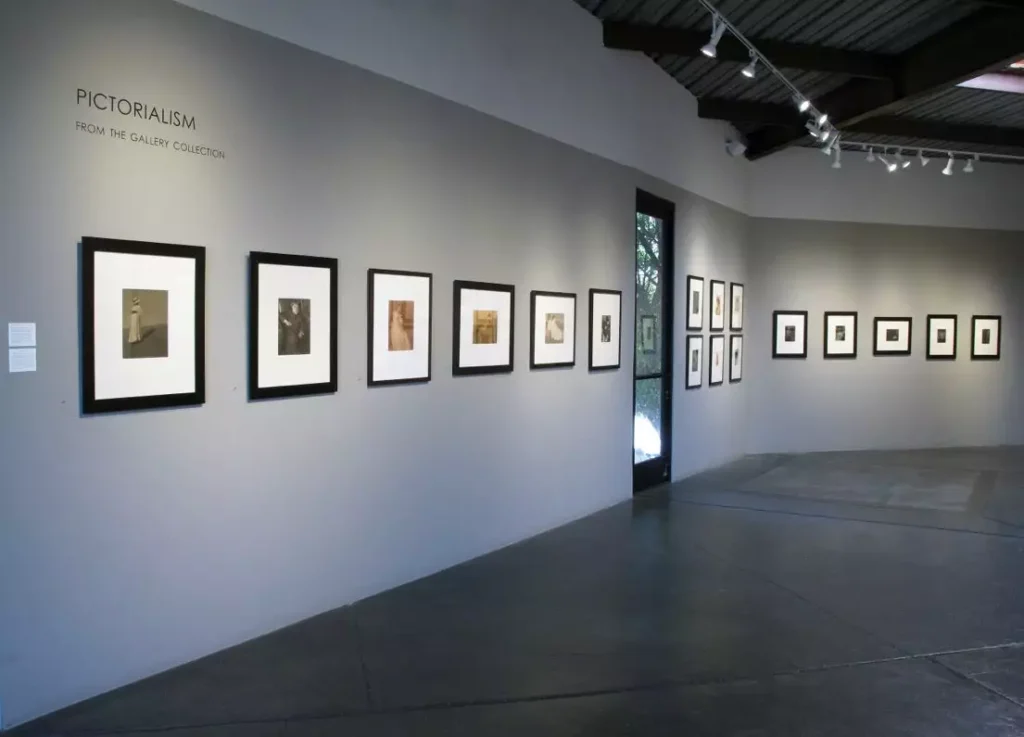 Danziger Gallery is a leading art gallery in Santa Monica, California, established in 1989. After the birth of this gallery, it has grown prominent for its originality, uniqueness, and diversity throughout the United States.
It features prominent 20th-century photographic works from famous photographers Susan Derges, Carter Bresson, Robert Frank, Tod Papa George, Susan Meiselas, Karen knorr, and other prominent United States photographers.
Danziger Gallery performs several exhibitions annually, which is a wonderful experience. The arts can serve as a nice piece for gift items and home decor. Santa Monica, California, should be explored alongside the Danziger gallery to expire an extreme spice of fun.
Address: Bergamot Station, 2525 Michigan Ave, Suite B1, Santa Monica, CA 90404, United States. 
#19. Original Muscle beach Santa Monica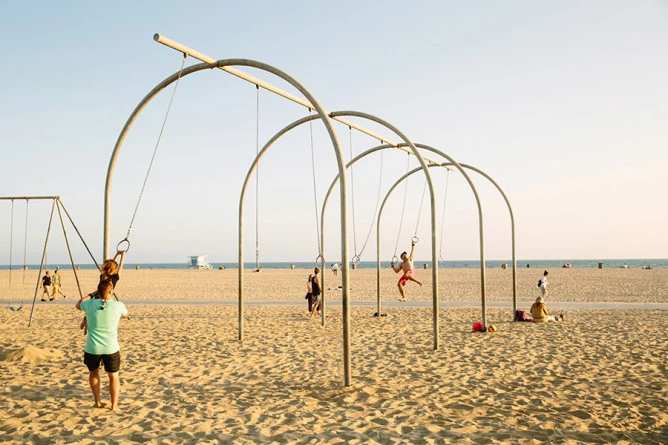 Original muscle beach is a great historical landmark in Santa Monica, established in the 1930s with great history. Since its birth, it has been featured in several movies, and notable bodybuilders in the United States have also trained on this beach. Original muscle beach is fully equipped, restored, and refurbished.
It features adult and children training sections, serving gymnasts, acrobats, and the general public with extensive gymnastic training. It features chinning bars at various heights, rings, parallel bars, ropes over sands, a gymnastic training area, swings, etc.
An original muscle beach is a notable place for fun and body growth, and it has much to do. I don't think of anyone's phobia to exercise, even the least of it. Well, this beach will get you more exposed to the general gymnasium.
It is a very interesting destination to check out each time in Santa Monica, CA, for a fun-filled vacation. Build your body, stay fit, and have fun!
Address: Oceanfront Walk, Santa Monica, CA 90401, United States. 
#20. Douglas Park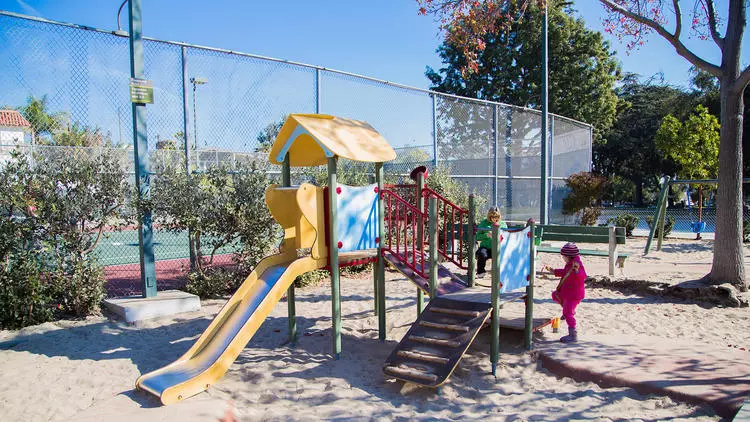 Douglas park is a popular urban park formerly known for an aircraft factory and movie studio lot. After the factory was relocated due to space limitations for the airplane size, the site was closed for a while before it was reconsidered into a park.
The park was first named Padre Park but was later renamed in honor of Donald Douglas, the founder of the Douglas Aircraft factory.
Today, Douglas Park host numerous interesting facilities, including the largest Los Angeles county municipal pond, tennis courts, picnic tables, a playground, a clubhouse, a lawn bowling green, three reflecting pools, etc.
Douglas park is a great destination for singles, married, lovers, families, and any status you deem fit, and it is for all ages, classes, and statuses. Kids are free to feed the ducks and turtles, climb trees, play around, etc.
Douglas should be on the top list if you are looking for the best things to do in Santa Monica, CA.
Address: 2439 Wilshire Blvd, Santa Santa Monica, CA 90403, United States. 
Time to spare? Why not check out Fun Things to Do in Killington (Vermont).
Plan Your Trip To Santa Monica
Santa Monica is the ideal location you have been searching for in California, United States, for a memorable vacation. It has activities for all ages, classes, and statuses to enjoy.
Are you traveling for your honeymoon? Vacation? Or if you are looking for the best gateway from work, this outlasted 20 things to do in Santa Monica will serve as a great guide.
Have fun, enjoy yourself and always remember to drop a comment section if this article is helpful.
Disclaimer: Vasttourist always strives for content accuracy. Since the time of publishing, travel-related information regarding pricing, schedules, and hours may have changed. Please see individual websites embedded in this post for the most current trip-planning information.

Unless otherwise stated, Vasttourist does not claim ownership of any images used on our blog site. The respectful owners of all visual content have copyright protection. We try to include links to the sources. If any images are your property and you do not want them to appear on our blog, don't hesitate to contact us; we will take them down immediately. We support properly crediting the original writer, artist, or photographer.