25 Best & Fun Things to do in Punta Cana
Look no further if you're looking for things to do in Punta Cana. With its beautiful white sand beaches and crystal blue seas, Punta Cana provides a range of memorable activities that no other Caribbean destination can equal.
Punta Cana is located on the Dominican Republic's eastern coast. This Caribbean town features beautiful beaches, amazing resorts, and tourist spots that draw people from all over the globe all year. The Bávaro and Uvero Alto resorts in Punta Cana are notable for their beautiful beaches.
In addition, the nearby airport facilitates access. So, before you travel to Punta Cana, here are some things you should know about what to do in Punta Cana.
25 Best & Fun Things to do in Punta Cana
#1. A catamaran trip is a great way to see the sights.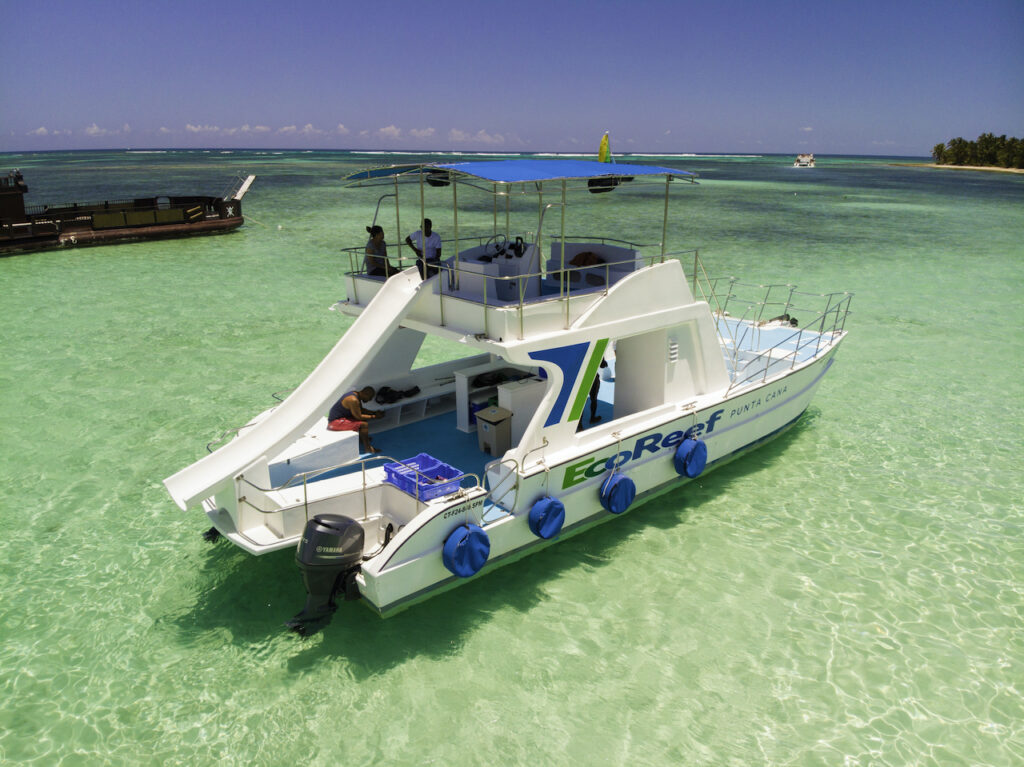 One of the first things you should do in Punta Cana is to take a catamaran cruise to one of the beautiful islands surrounding this tropical paradise, such as Saona Island or Catalina Island.
The catamaran cruises around the coast of Punta Cana, providing spectacular views of local hotels, beautiful beaches, and swaying palm trees. Our first destination is to go snorkeling. Put on your gear and dive right in!
Enjoy snorkeling, scuba diving, or parasailing along the route. Remember to photograph the stingrays and sharks in the ocean!
#2. Bávaro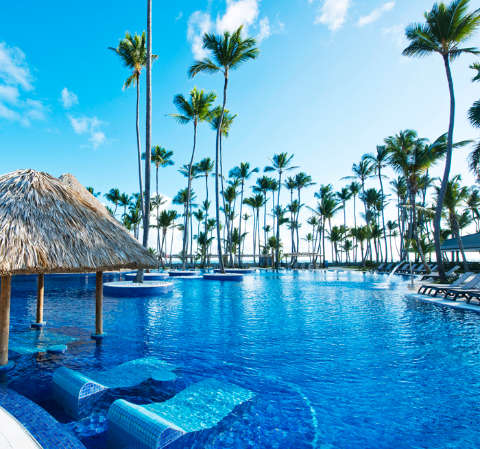 Bávaro is a neighborhood of Punta Cana, Dominican Republic, in the province of La Altagracia. While Punta Cana was founded as a tourist destination, Bavaro was created as a home for resort employees and their families.
As hotels sprung up along the east coast, north of Punta Cana, Bavaro grew popular as a tourist destination. In Bavaro, there are various hotels, the oldest and most historical of which is the Barcelo.
There's also a retail centre and a White Sands golf course, gift stores, pubs, restaurants, the Mangu and Areito discothèques, and the Mangu and Areito discothèques.
#3. Punta Cana Seaquarium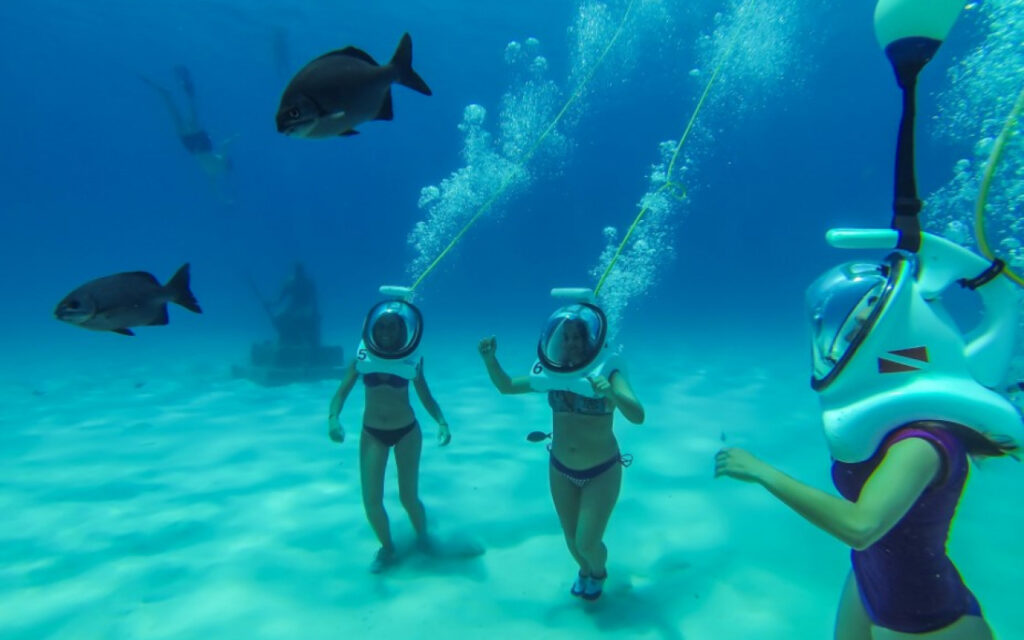 Punta Cana's Seaquarium is a fantastic underwater excursion. The adventure begins with an open-top bus that picks up guests from their hotels and transports them to the dock, where a sleek catamaran awaits.
Passengers may enjoy an onboard party with live entertainment, music, fresh fruits, snacks, and beverages while on the catamaran.
They'll be able to wade underwater, snorkel with fish, sharks, and manta rays, and even receive a kiss from a sea lion once they get to the dock.
The celebration continues in the warm waters of a Caribbean Sea natural sea pool. Be sure to add this to your list of things to do in Punta Cana.
Address: Av. Barceló, Punta Cana 23000, Dominican Republic
#4. Macao Beach is a sight to see.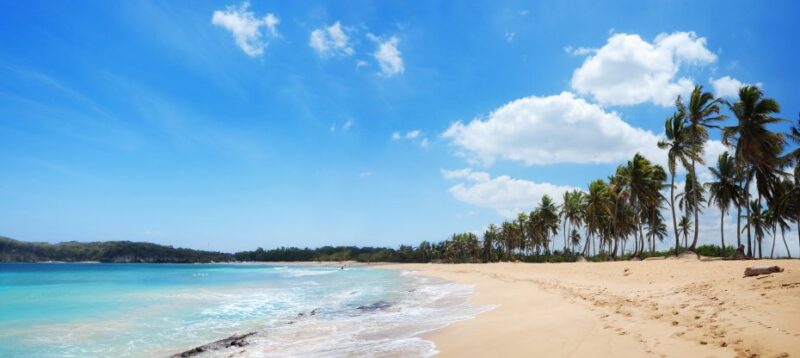 Let's go surfing! Macao Beach is one of the best places to visit in Punta Cana because it's ideal for grabbing a board and hitting the surf.
So Whether you've never surfed before or want to learn, there are many things simply waiting for you.
Macao Beach is situated at the end of Carretera Higuey, only a short drive from Punta Cana's main attractions. The route takes you straight to the beach, where you may park your automobile.
This lovely beach, nestled in a very rural location, is ideal for those seeking a relaxed day in the sun. The vista is stunning, the sand is smooth, and there are coconut palm trees to give shade from the heat in the deep blue sky. Be sure to add this to your list of free things to do in Punta Cana.
There are no public facilities on site. However, various nearby attractions include the Hard Rock Casino Punta Cana and the Hard Rock GolfClub at Cana Bay.
Address: QFF8+5GV, Punta Cana 23000, Dominican Republic
#5. Ojos Indigenas Ecological Reserve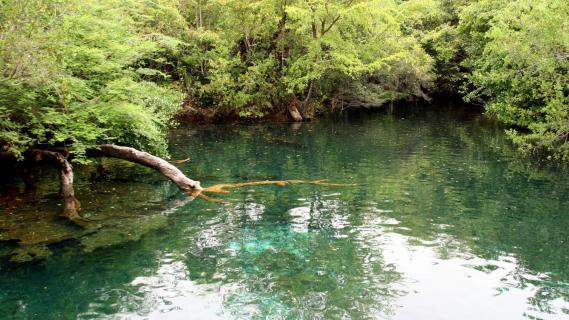 The Punta Cana Ecological Foundation owns and operates the Indigenous Eyes Ecological Park and Reserve (Reserva Ecologica Ojos Indigenas), a 1,500-acre property.
It is made up of twelve freshwater lakes in a lowland subtropical forest. The whole facility is devoted to conservation, scientific study, and enjoyment.
Because of their peculiar shape and construction, historians learned that the Tano Indians, who lived on the island, referred to the lakes as "eyes" (ojos in Spanish).
All visitors may learn about the island's cultural and ecological heritage via various exhibitions. They may go to an iguana habitat, a sugarcane display, or a petting zoo featuring a variety of Dominican Republic-specific animals.
Address: GJ7C+F8Q, Punta Cana 23000, Dominican Republic
#6. Manati Park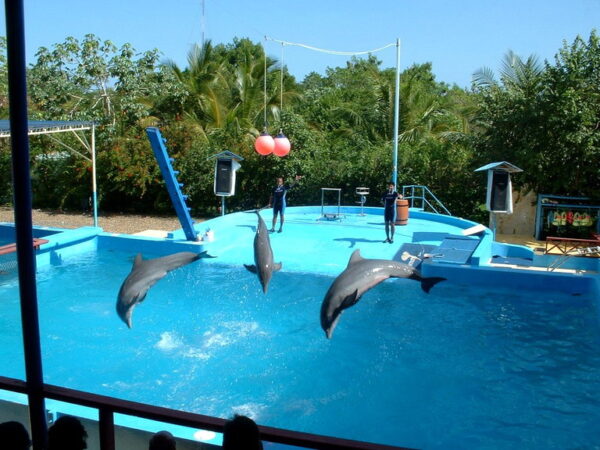 Manati Park, which opened in 1996, was the Dominican Republic's first theme park. It's a site where guests can see five incredible performances and learn about more than 150 animal species, including sea lions, manta rays, horses, and parrots.
Manati Park strives to protect nature and all of the park's animals via various teaching and research programmes. Swimming with dolphins at Dolphin Island Park is another interesting thing to do.
Some tourists may even be able to sneak a kiss from a dolphin. Manati Park has food and beverage options and two lovely natural wells where guests may rest and unwind.
Be sure to add this to your list of things to do in Punta Cana for couples and children.
Address: Avenida Estados Unidos S/n, 23001, Dominican Republic
#7. Marinarium Marine Park & Aquarium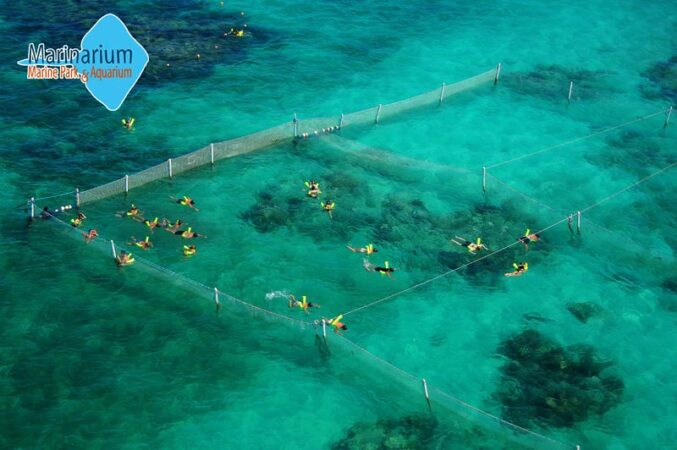 Marinarium Marine Park & Aquarium is situated between Bávaro and Punta Cana in Cabeza de Toro. This park offers thrilling tours and excursions for individuals of all ages who wish to appreciate the beauty of aquatic life while exploring the shoreline and coral reef.
Marinarium promotes environmental protection and the preservation of nature for future generations via eco-tourism and educational initiatives. All snorkeling equipment, as well as food and refreshments, is provided.
The cost of the tour includes transfers in both ways. These cruises are a great way to commemorate an anniversary or birthday or have a fun party on the water.
Address: Carretera Cabeza de Toro, Punta Cana 23000, Dominican Republic
#8. Altos de Chavón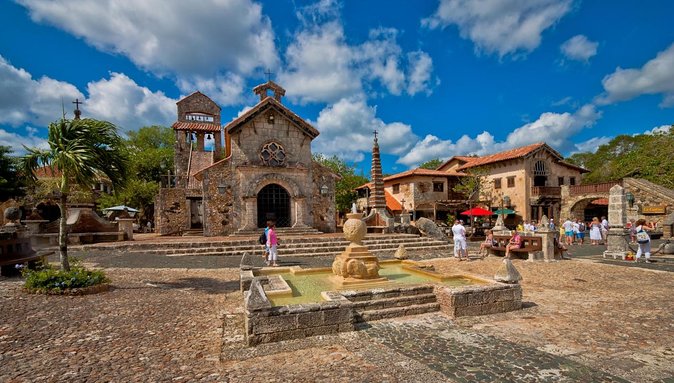 Altos de Chavón is a reproduction of a 16th-century Mediterranean town in La Romana, Dominican Republic, perched on a rocky outcrop above the Chavón River.
Jose Antonio Caro, a Dominican architect, and Roberto Coppa, an Italian designer, and cameraman, collaborated on the project.
Local artists created every feature in this wonderful town. Altos de Chavón is one of the city's most popular attractions, including an archaeological museum, a cultural center, and an amphitheater among its offerings.
It also houses the prestigious Altos de Chavón School of Design, linked with New York's renowned Parsons School of Design. Don't forget to add this tourist attraction to your list of fun things to do in Punta Cana.
Address: Casa de Campo Resort and Villas, La Romana 22000, Dominican Republic
#9. Bavaro Adventure Park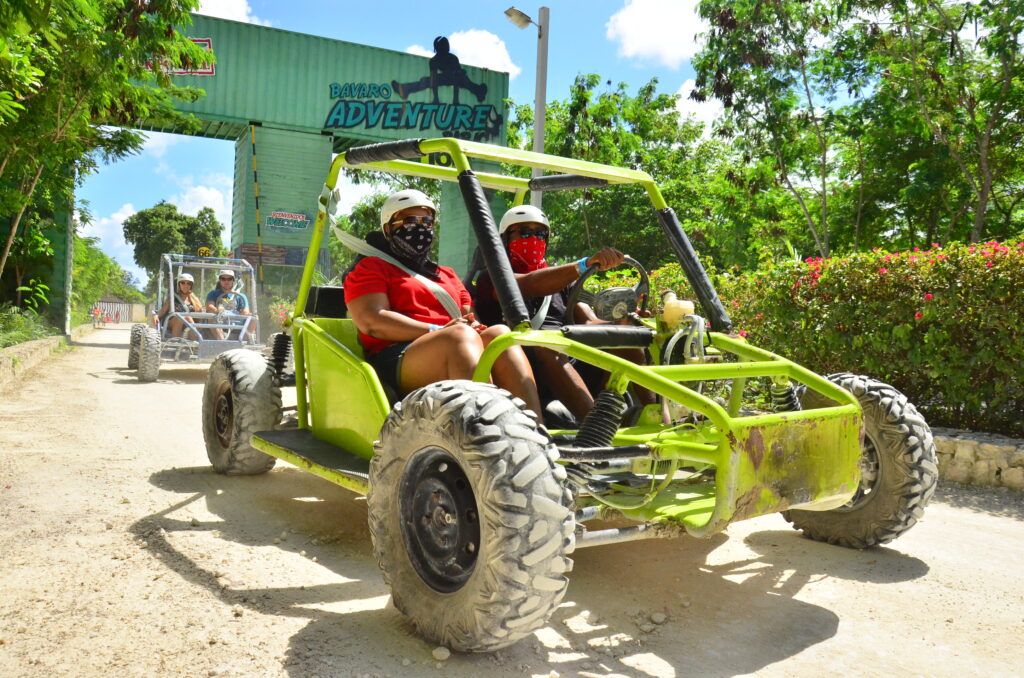 Bávaro Adventure Park was founded in 2011 by a group of Dominican hotel industry friends and partners who saw few challenging and exciting activities available to guests. This is one of the best places to visit in Punta Cana.
They wanted to make something unique, interesting, and environmentally responsible. Each of their attractions has well-trained and qualified employees that cater to individual customers and their needs. The majority of hotel packages include transportation to and from the hotel.
In the trampoline area, visitors may jump up to 32 feet (10 meters), climb aboard a pirate ship, or ride a mountain bike into a lonely section of Bavaro. Activities that may be added to the bundle can be selected when you arrive.
Address: Blvd. Turístico del Este, Punta Cana 23000, Dominican Republic
#10. Big Marlin Charters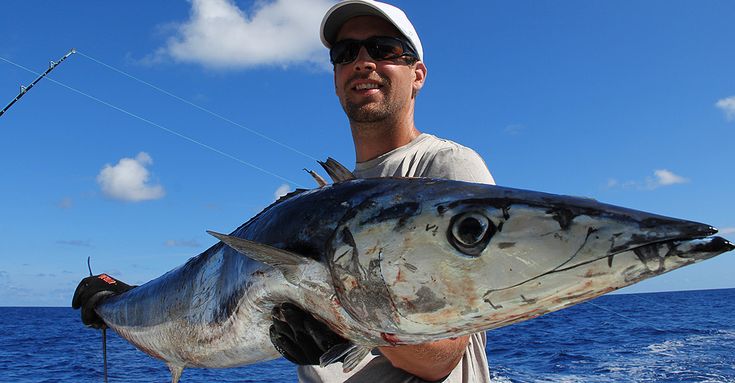 Big Marlin Charters is a fishing and boat charter business that caters to expert and novice anglers. It is situated in a busy tourist neighbourhood of Punta Cana.
All tourists to Punta Cana may enjoy thrilling deep-sea fishing expeditions with Big Marlin Charts. The kind and competent staff speaks English and Spanish and provides excellent customer service.
An experienced local captain guides each fishing excursion, and all clients are accompanied by an attentive first mate who is always available to provide advice.
Yachts are also available for a variety of occasions and festivities. For transport, the firm has its vehicle. Don't forget to add this to your list of cheap things to do in Punta Cana.
Address: Calle 1, Punta Cana 23000, Dominican Republic
#11. Cana Bay Beach Club & Golf Resort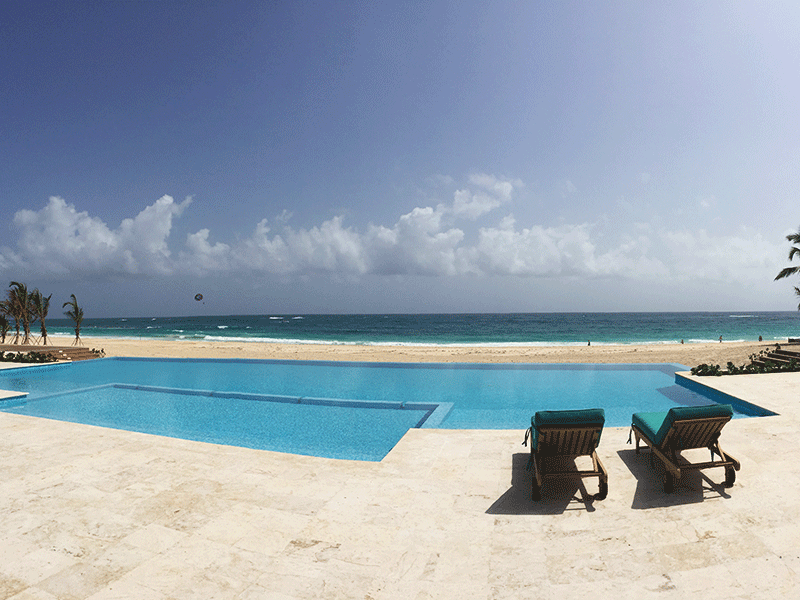 The Cana Bay Beach Club & Golf Resort is much more than a hotel. This magnificent resort is situated on the Arena Gorda beach near Punta Cana.
It has a Hard Rock Golf Club with an 18-hole golf course, a Cana Bay Beach Club with a beach bar and restaurant serving delicious cuisine and refreshing beverages, and a Cana Bay Racquet Club with two tennis courts and two paddle courts.
The Wellness Center & Spa is currently under construction and is expected to open in 2018. There will be a juice bar with natural smoothies, a few treatment rooms, and a private swimming area at this Instagram-worthy locale.
Address: PGFC+726, Punta Cana 23000, Dominican Republic
#12. Catalina Island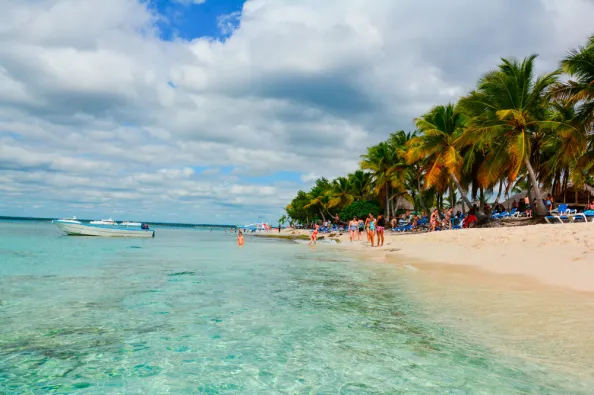 Catalina Island is a lovely island with white sand beaches off the Dominican Republic's southern coast. It has three main beaches (West, North, and East), covering more than two-thirds of the coastline.
With a surface area of about 5 square miles, the island is rather tiny. Visitors to Catalina Island will encounter some distinctive rocky shores on the island's southern tip. There are no structures since it is a protected natural park.
Raccoons and wild hares abound on the island, and they're all used to tourists snapping pictures of them, but tourists should remain a safe distance from any wild animal they come across. Be sure to add this to your list of things to do in Punta Cana at night.
#13. Punta Cana Catamaran Tours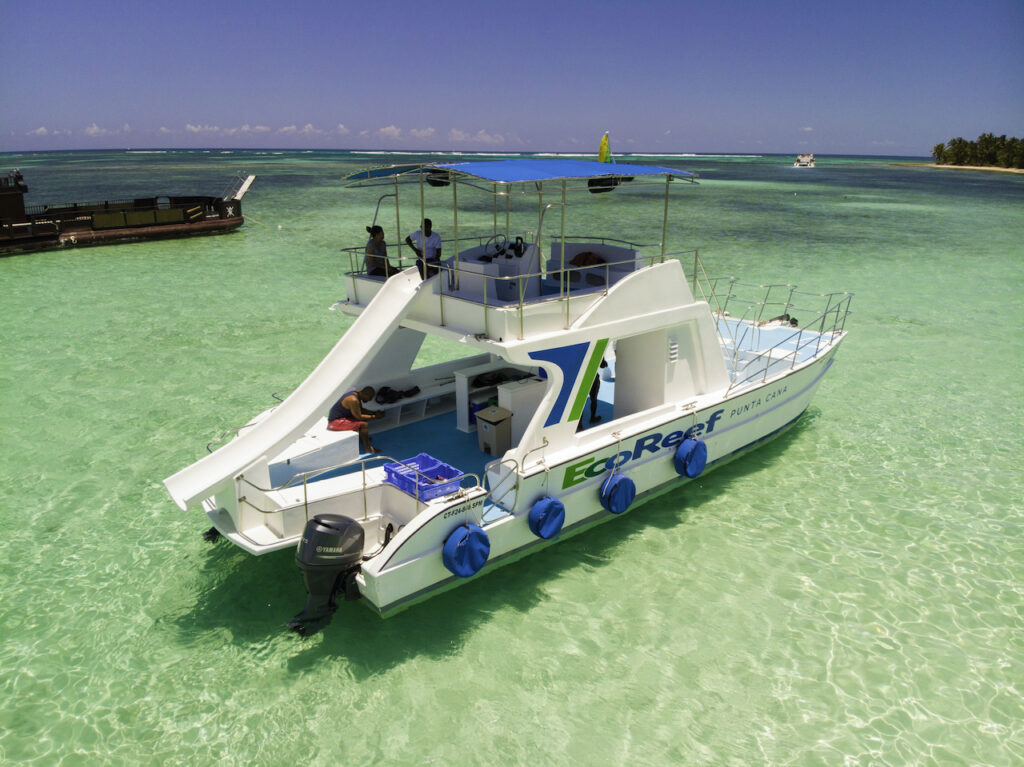 Punta Cana Catamaran Tours provides so much more than just a ride. Their specialization is generating lifelong experiences with spectacular snorkeling excursions.
Weddings, birthdays, business parties, and other special occasions are ideal for these trips. Teresa, Santa Maria, Forever Teresa, and Maite are among the fleet's several catamarans. Each boat provides plenty of room for maximum enjoyment.
There are also semi-private trips available, with no more than 25 persons on board at any one time. The catamaran crew will make sure that everyone has the right mask and fin size for snorkelling, and there is a specific platform for easy entry to the catamaran from the ocean.
#14. Dolphin Finder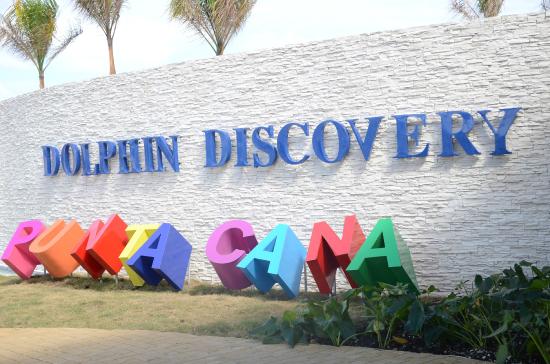 Guests may swim with dolphins and engage with them in their natural environment at Dolphin Explorer. It provides an amazing, one-of-a-kind experience while educating guests about the importance of terrestrial and marine conservation in Punta Cana and the Dominican Republic.
There are also some tropical birds, sharks, sea lions, stingrays, and other animal species at this location and an exhilarating catamaran trip.
Visitors will travel through crystal-clear seas along the shore of the Natural Reserve of Cabeza de Toro in Punta Cana aboard the Dolphin Cruiser.
#15. Dolphin Island Park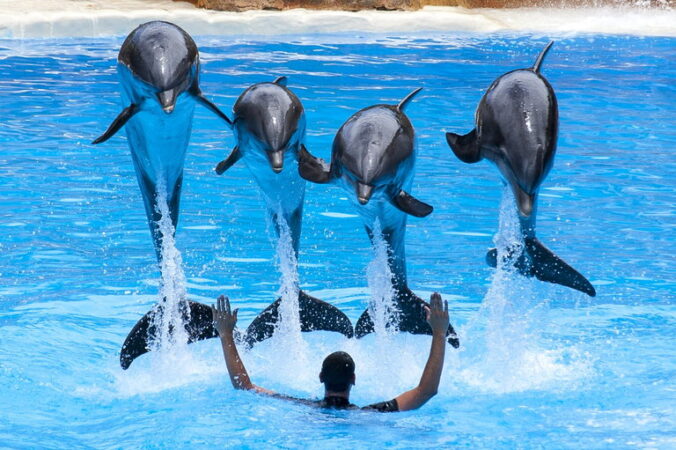 The Manati Park includes Dolphin Island Park, which opened in 2004. It's the first park in the Dominican Republic that allows visitors to interact with dolphins in the water and swim with them.
The Dolphin Action Program, Dolphin Royal Swim, and Dolphin Family Experience are all accessible, each with perks and opportunities.
Customers who book a swim with dolphins will also get a complimentary Radikal Jet Boat ride and the option to snorkel with sharks and manta rays.
For safety reasons, there are various height limits, and pregnant women are not permitted to participate in this sport. For more fun, feel free to add this to your places to visit in Punta Cana.
#16. Hard Rock Casino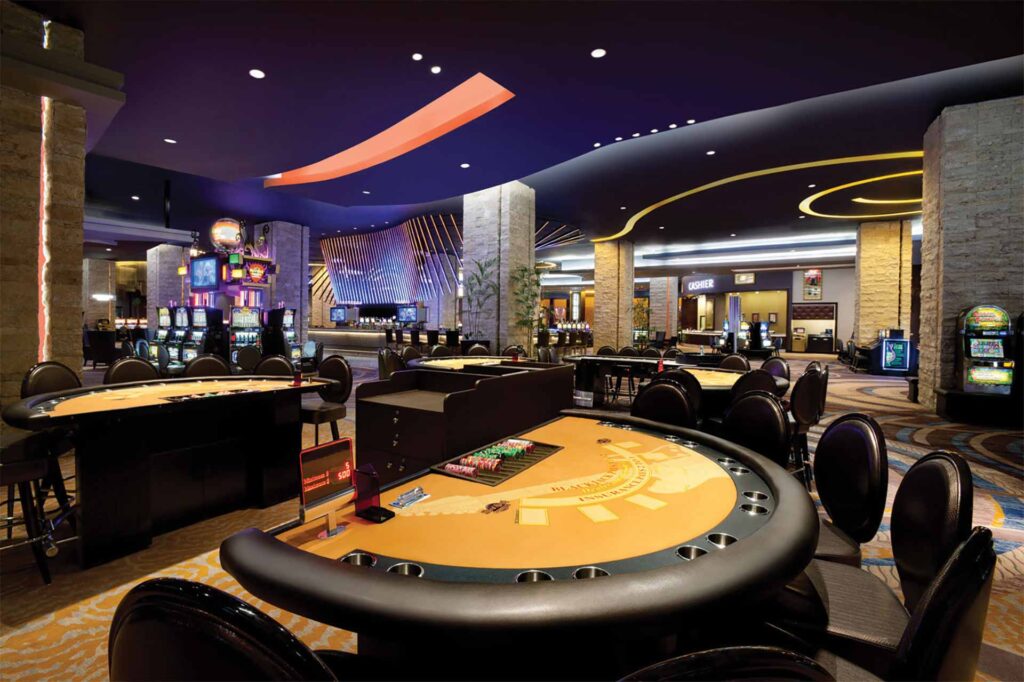 The Hard Rock Hotel & Casino is Bavaro's premier all-inclusive resort. It boasts nine speciality restaurants, 23 bars, and many attractions, including 13 large swimming pools, tennis and golf courts, and much more.
Private balconies, free Wi-Fi, 24-hour room service, and LCD TVs with satellite channels are available in the deluxe rooms.
Children are also welcome, and there are various facilities tailored to their needs and nanny service for parents who want some alone time.
Teens will enjoy mini-golf, the arcade, and the Xtreme Center, while smaller children will enjoy the Little Big Club.
Address: Km 28, #74, Bv. Turístico del Este, Punta Cana 23000, Dominican Republic
#17. Punta Cana HorsePlay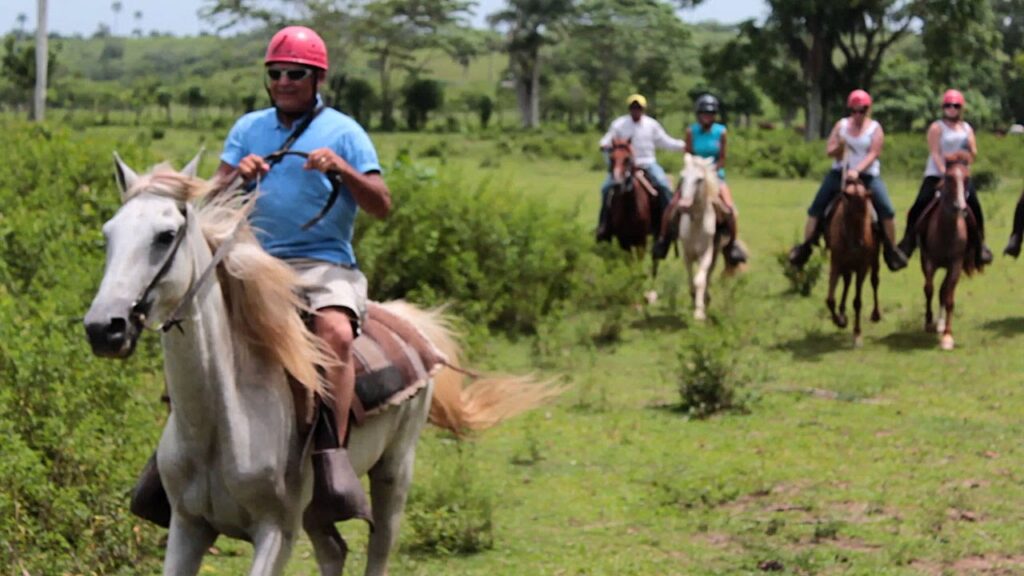 HorsePlay Punta Cana is a tourist organization that provides a variety of environmentally conscious trips. For those who desire a more personalized experience, customized trips are also available.
A HorsePlay trip is a fantastic way to learn more about Dominican culture and lifestyle. Horseback riding, ziplining, and tastes of traditional Dominican cuisine, as well as chocolate and coffee, will be enjoyed by all guests.
Still, for some, the highlight of the trip will be a visit to Rancho Real, home of some of the world's best tobacco.
There is no need for prior horseback riding expertise, and guides will assist everyone with these loving horses. Pregnant women are not allowed on these trips for safety reasons, and a minimum age of 5 years is suggested.
Address: Carretera Higüey – Miches, Punta Cana 23000, Dominican Republic
#18. Azul Hoyo
The Blue Hole (Hoyo Azul lagoon) is a natural pool in Punta Cana with crystal-clear water nestled at a 75-meter cliff. Two eco-friendly cruises may take you there and allow you to take in the scenery while resting in the cool water.
Both excursions are appropriate for families with children; however, pregnant women are not allowed to participate. Experts guide the tours, and transportation to and from any Punta Cana hotel is included in the cost.
The Hoyo Azul Cave Explorer or the Hoyo Azul Zip Line trip are two options for visitors.
#19. 4WD Jeep Safari Tours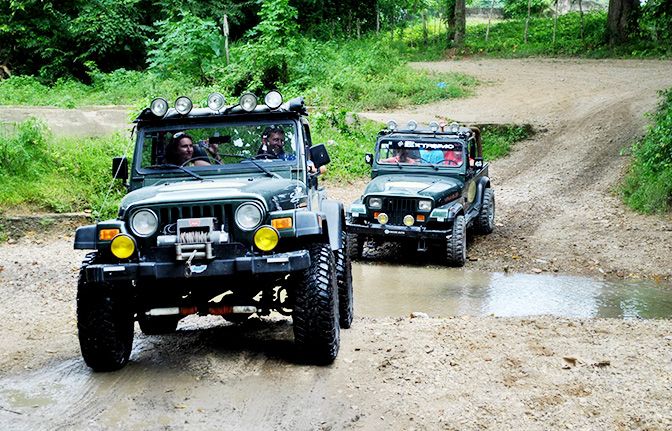 There's a lot more to Punta Cana than simply resorts and beaches. Jeep Safari 4WD Tours are a fantastic way to see the city's magnificent surroundings and experience the true Dominican culture.
Visitors may tour a Dominican village home, have a traditional Dominican dinner, and unwind on Macao Beach. Four diverse settings are coupled with various activities to offer the ideal outdoor trip for the whole family.
Everyone will be able to create their own cigars, sample natural cacao, take a sip of Mamajuana, jump through the air on a zipline, and ride a horse.
Address:  MH9M+8JG, Punta Cana 22000, Dominican Republic
#20. Boat for a Party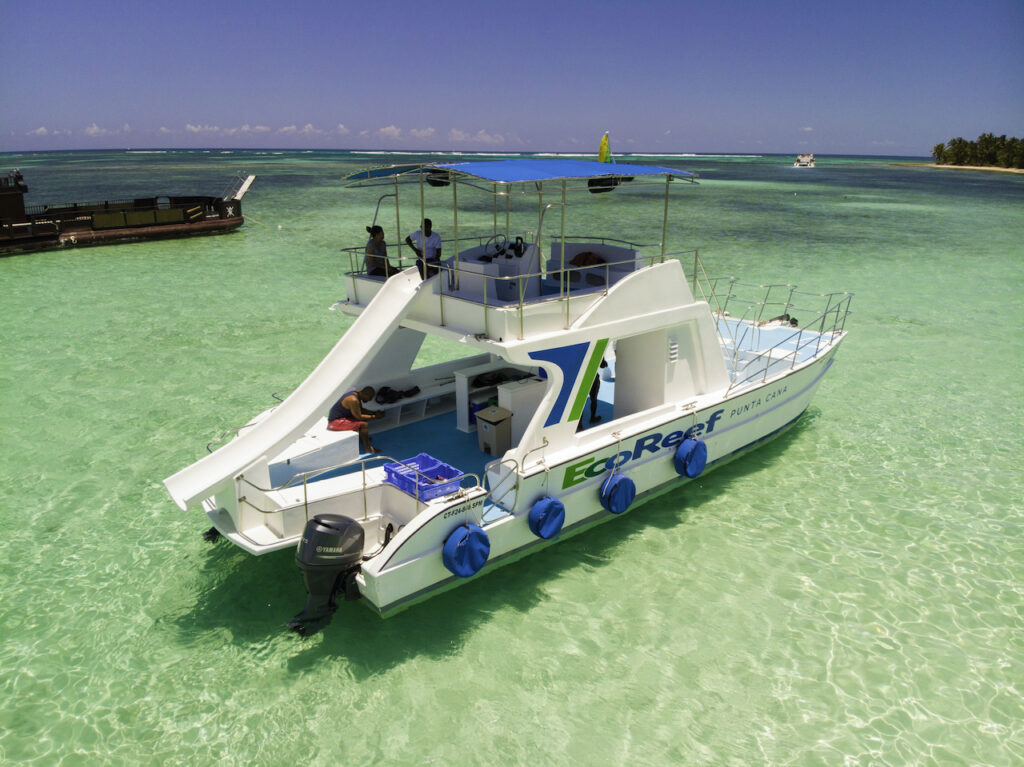 With a cheerful and attentive crew, the Punta Cana Party Boat is the ideal location for a party. This double-decker catamaran boat will carry all of its passengers around the beautiful coast of Punta Cana, where they will see stunning coral reefs.
This party boat has more to offer than just great music and an all-inclusive open bar with food. Guests may also pick from various snorkeling and parasailing excursion packages, which are ideal for all levels of experience, from beginners to experts.
A fishing charter boat is also offered for a small party of anglers of up to ten individuals — seven anglers and three observers. Be sure to add this to your list of unique things to do in Punta Cana.
Since you love the Punta Cana things to do, you might also love the things to do in Greenville, Lubbock, and Hickory.
#21. Punta Blanca Golf Club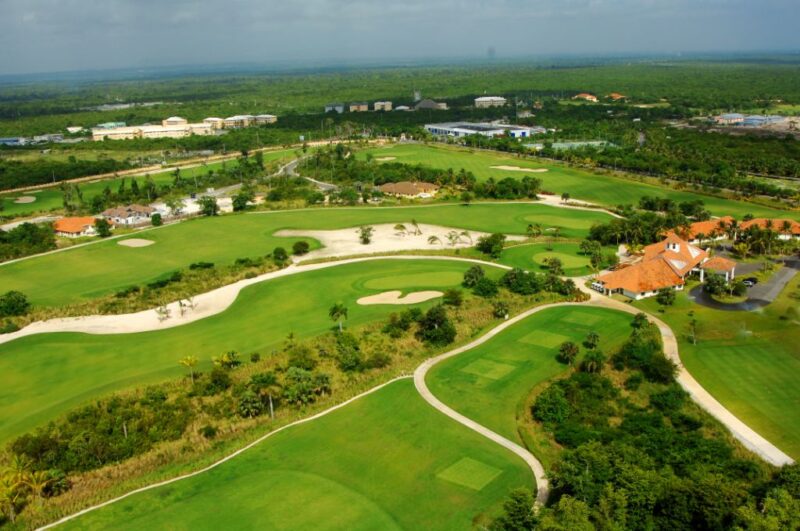 The Punta Blanca Golf & Beach Club is situated in the Dominican Republic's tourism sector, surrounded by beautiful greenery.
It has an 18-hole golf course created by renowned golfer and golf course designer Nick Price and a pro shop with a diverse range of merchandise and accessories.
There is also a clubhouse where visitors may participate in a variety of activities and restaurants with diverse cuisines. The Ambar Life Apartments, Golf Residences, and villas are all available to guests.
A service bureau is on hand to look after the visitors and meet their needs, whether it's a bespoke shuttle service or having their clothing cleaned and pressed.
Address: PG9M+7JF, Punta Cana 23000, Dominican Republic
#22. The Beach at Punta Cana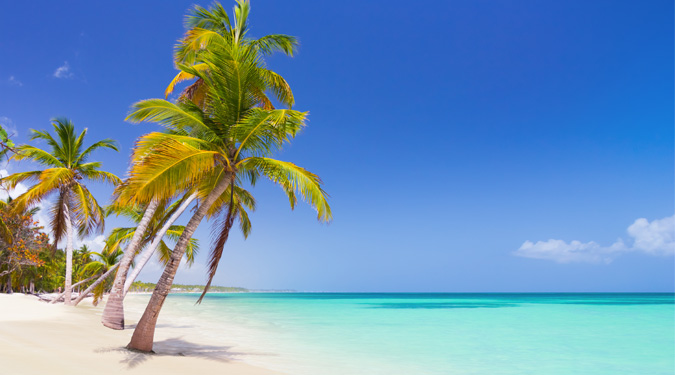 The beach of Punta Cana is situated on the eastern coast of Hispaniola, near Punta Cana. It may become rather busy practically every day, with guests from various resorts and tourists from other parts of the island flocking to see why this is one of the most well-known beaches in the Dominican Republic.
It seems to be an endless stretch of gorgeous white beach and sparkling blue sea. There are no facilities on-site, and the only objects on the beach, apart from people, are palm trees, beach chairs, and an abundance of gorgeous white sand. Be sure to add this to your list of things to do in Punta Cana.
Address: Blvd. Turístico del Este, Higüey 23301, Dominican Republic
#23. Runners Adventures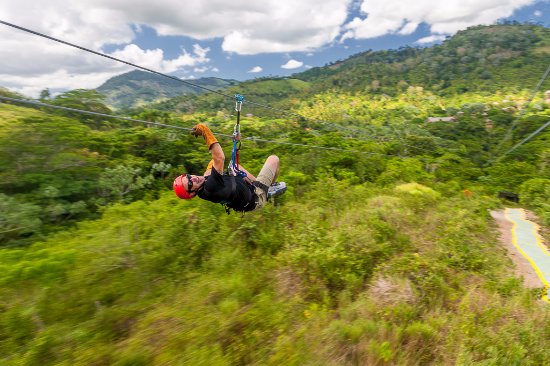 Runners Adventures provides a variety of high-quality guided trips in eight distinct Dominican Republic locations.
Two of the most popular excursions are Monkeyland, where visitors may get up close and personal with some friendly squirrel monkeys, and the Caribbean VIP Safari, where guests can experience a barge trip down the famed Chavon River.
In addition to city tours of Santo Domingo, Puerto Plata, and San Pedro de Macoris, Runners Adventures also offers a trip to the 165-foot-high El Limón Waterfall and the Caribbean's longest zipline.
These trips provide guests with a unique chance to see a typical Dominican home and learn more about Dominican culture. Be sure to add this to your list of things to do in Punta Cana.
Address: 6956389, -68.67280555555556, 18, Mao, Dominican Republic
#24. Punta Cana Scuba-Aquatic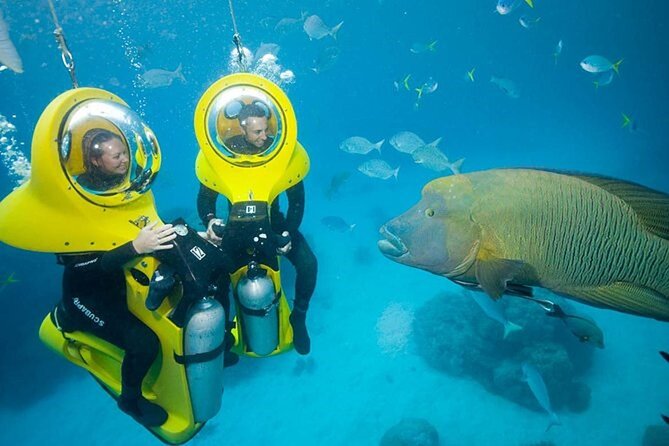 Subaquatic Punta Cana is a PADI five-star dive center situated only minutes from a variety of resorts along the Cabeza de Toro coast, halfway between Punta Cana and Bávaro.
It's ideal for anybody interested in taking a driving course, going on a boat trip, or enjoying the thrills of watersports like deep-sea fishing or parasailing.
Subaquatic offers an international staff of instructors and guides that are highly motivated and well-equipped.
They speak English, German, French, Spanish, Russian, and Dutch, among other languages. From Discover Scuba Diving, a one-day excursion, through professional certifications like Divemaster and Open Water Scuba Instructor, all PADI standardized courses are accessible.
Address: Bahia Principe Luxury Esmeralda, Punta Cana 23301, Dominican Republic
#25. AguaGames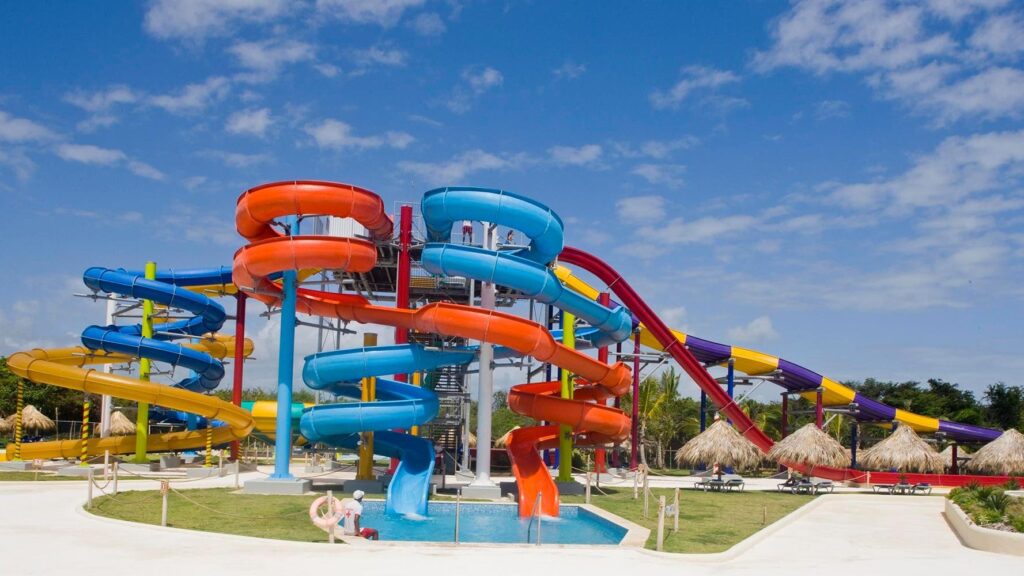 Sirenis Aquagames Punta Cana is a thrilling water park where the entire family may enjoy wet and wild thrills. It is the Dominican Republic's first and only waterpark of its sort.
A pirate-themed playground with slides, climbing nets, splash buckets, and other activities will keep any youngster entertained for hours.
The kids' club has a variety of activities for the youngsters, and newborns may remain in the baby pool, which has shallow waters and vivid, colorful fish sculptures.
There's also a bar and grill serving cool beverages and a variety of delectable dishes, such as pizza, hamburgers, and fresh green salads and paella. Be sure to add this to your list of things to do in Punta Cana.
Address:  El Navegante, Punta Cana 23000, Dominican Republic
Plan Your Trip to Punta Cana
If you are searching for the best things to do in Punta Cana, this article has everything you need to know. It's an excellent place for visitors and locals, and the weather is always perfect.
Punta Cana is the perfect destination for people who love adventures. With an array of attractions and activities, it's no wonder that it has become the fastest-growing city in the Dominican Republic.
So, start preparing to tour Punta Cana on your next vacation. You'll love it and enjoy the places to visit in the Dominican Republic.
Disclaimer: Vasttourist always strives for content accuracy. Since the time of publishing, travel-related information regarding pricing, schedules, and hours may have changed. Please see individual websites embedded in this post for the most current trip-planning information.

Unless otherwise stated, Vasttourist does not claim ownership of any images used on our blog site. The respectful owners of all visual content have copyright protection. We try to include links to the sources. If any images are your property and you do not want them to appear on our blog, don't hesitate to contact us; we will take them down immediately. We support properly crediting the original writer, artist, or photographer.