28 Best & Fun Things To Do In Lubbock TX (Texas)
Lubbock, Texas, is home to many attractions. If you're looking for a friendly activity or an exciting night out with friends, there are plenty of things to do in Lubbock, Tx.
If you're looking for someplace to eat, Lubbock has you covered with some of the best food trucks around.
There's also no shortage of activities like bowling or miniature golf if shopping's your thing, head to the International Trade Center on 19th street for deals on clothes and home goods from local vendors.
With so many things to do in Lubbock, choosing which ones to do first can be challenging. That's why we've compiled this list of 28 things that you should try at least once while visiting.
28 Best Things To Do In Lubbock TX
#1. The Natural Ranching Heritage Center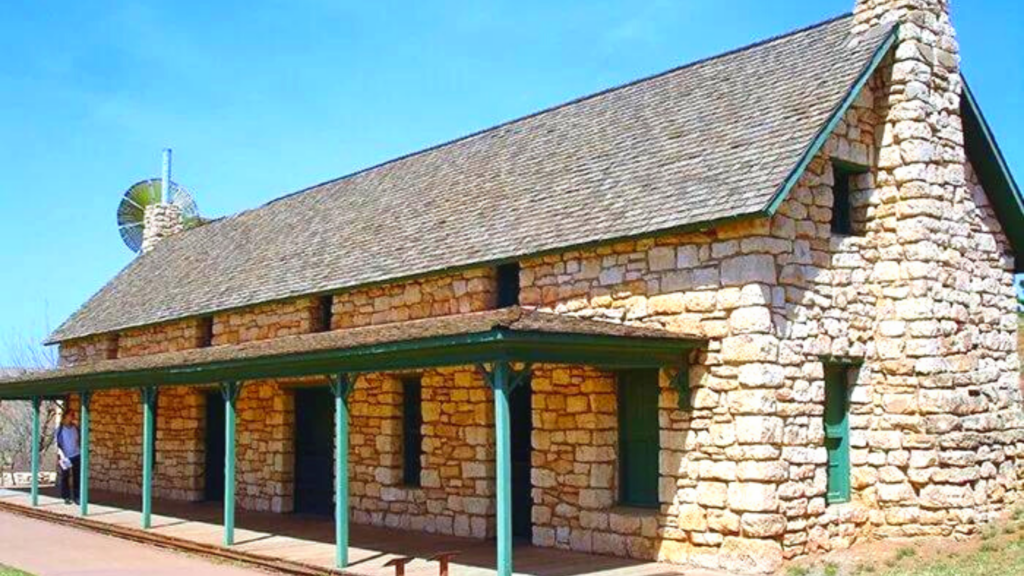 The National Ranching Heritage Center showcases the history of ranching in America. The center is also home to the National Ranching and Western Heritage Museum.
The collection at the NRHC includes more than 10,000 items. Visitors can learn about ranching through interactive exhibits and tours of the grounds.
The Museum's exhibits focus on life on the range with coverage of cattle drives, cowboys, chuckwagons, sheepherders, cattle auctions, and cowboy culture.
Visitors can take a tour of the grounds that feature historic buildings like the old Sinclair gas station (which has been restored), a one-room schoolhouse, an 1890s-style farmhouse, and more.
Explore ranching history from its humble beginnings to its modern-day cattle country roots at the National Ranching Heritage Center!
#2. American wind power center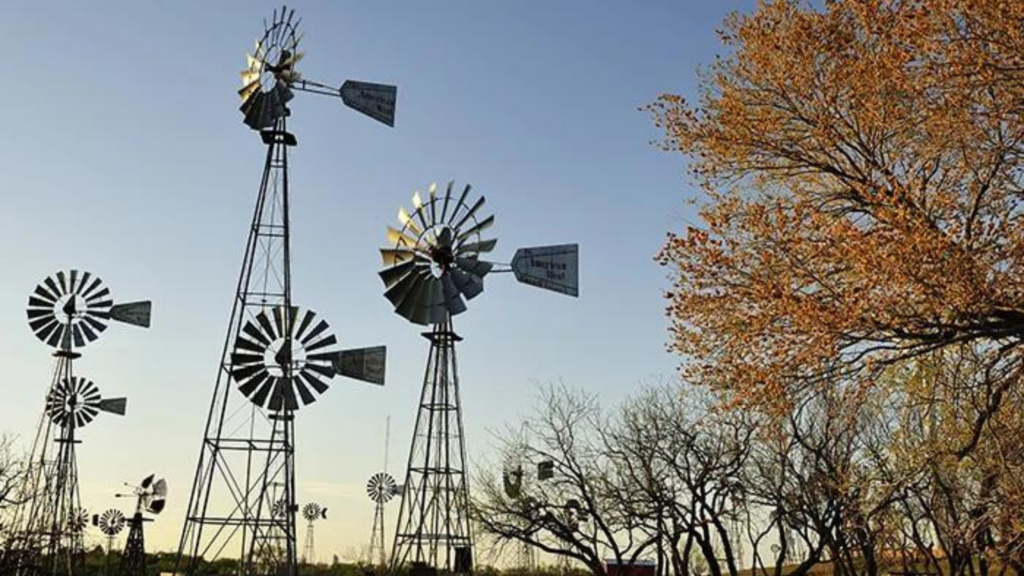 The city of Lubbock is home to the largest wind farm in America? It generates enough power for an estimated 380,000 homes.
The American Wind Power Center is a state-of-the-art learning and exhibition center dedicated to the education and understanding of wind energy and its environmental and economic benefits.
It has won high praise from both educators and visitors alike, as well as numerous awards for excellence, including TripAdvisor's Certificate of Excellence for 2017.
The American Wind Power Center offers many unique attractions that combine to provide an interactive, educational experience for all ages. These include:
Interactive exhibits about the science of wind power;
Presentations by world-renown experts on wind power;
A technology showroom;
A rotating theater with dramatic videos
The American Wind Power Center is the only wind power museum in the United States. It showcases more than 20 of the most significant turbines in the world made by Siemens, Vestas, GE, and Gamesa. The center also features a multimedia experience theater with a simulated wind turbine for kids to explore.
#3. Visit the Buddy holly center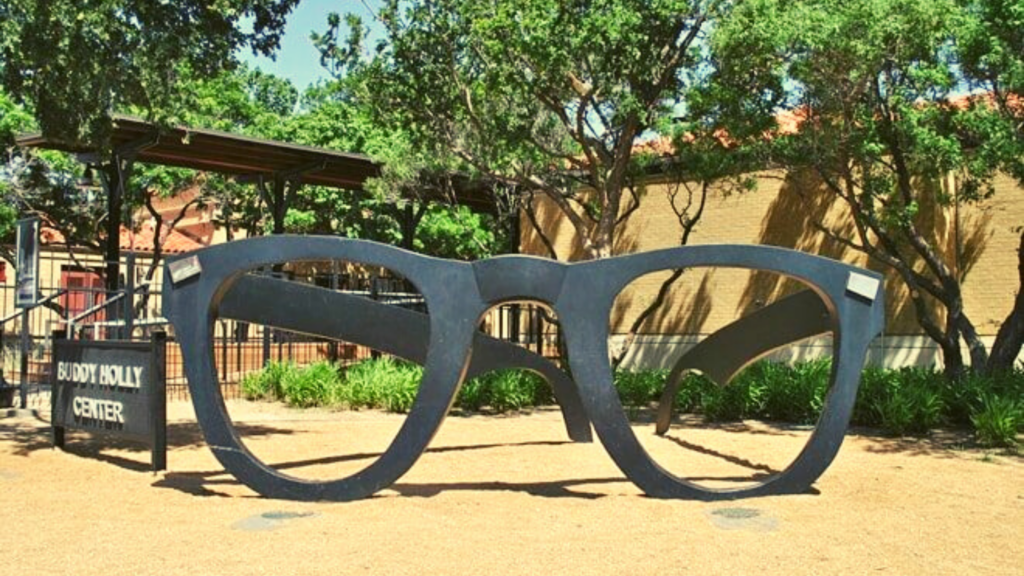 Buddy Holly Center of Lubbock, Texas, is a museum that serves to educate the public on the life and legacy of Buddy Holly.
With interactive displays, artifacts, music, and multimedia experiences, this Museum will show how Buddy Holly transcended musical boundaries and helped define the future of rock n' roll.
The center was designed to be a place where people could learn about Buddy Holly engagingly. It is a non-profit organization dedicated to preserving and promoting the musical contributions of Buddy Holly through concerts, educational programs, research, collections, exhibits, special projects, and prayer.
With that said, I figured it would be a good idea to share this as part of the best things to do in Lubbock, Tx.
#4. Get Quality Healthcare at Fibermax Center for Discovery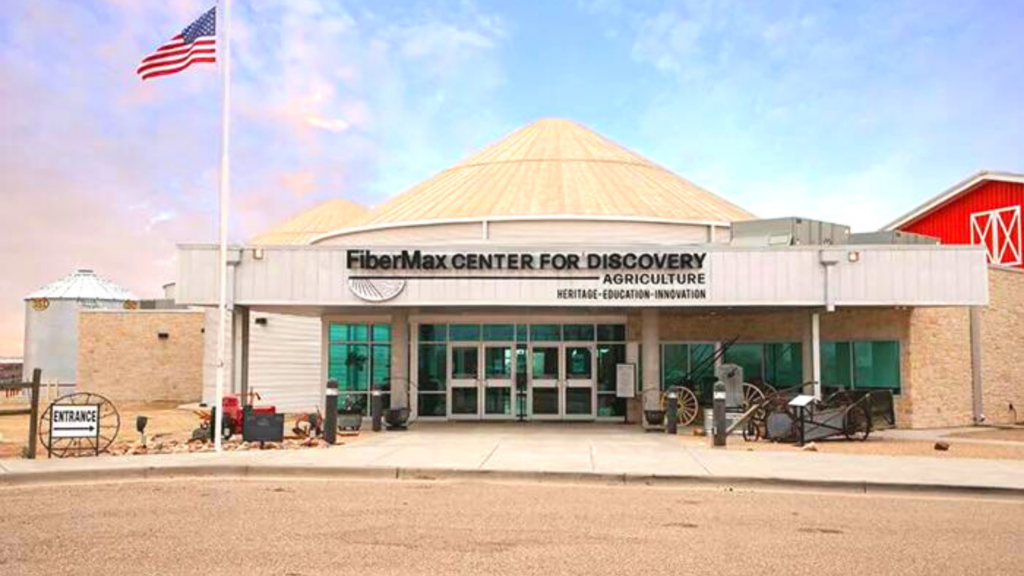 There are reasons why you should consider the Fibermax Center for Discovery.
It is the only center of its kind in the southwest United States for Discovery. It offers one-on-one consultations with a board-certified nutritionist, licensed physician, and registered dietician for personalized weight management and medical weight loss programs.
The center is a relatively new facility that offers state-of-the-art care for veterans, adults, children, and families in the Lubbock area.
Not only does it offer complete diagnostic services, but it also provides rehabilitative and therapeutic services to its patients.
If you're looking for a place to get quality healthcare, this is the right place for you.
You May Also Like:
15 Best & Fun Things To Do In Corpus Christi TX (Texas)
15 Best & Fun Things To Do In Kerrville TX
15 Best & Fun Things To Do In San Angelo TX (Texas)
#5. Explore the Museum of Texas Tech University
The Museum of Texas Tech University has housed the most extensive collection of American Southwest objects globally.
It is located on the university's campus in Lubbock, Texas. The Museum has significant exhibits on the cultures of the people who have lived in this region over time, focusing on Native Americans and Mexicans.
Some collections emphasize ranch life, cowboy culture, and mining.
The Museum displays many different artworks by both local and international artists, including paintings by Roberto Nevárez, sculptures by Teresita Fernández, and pottery by Rakuichi Hishinuma.
The Museum also has a library open to anyone wishing to explore its materials, and you can find a world-class experience right here in Lubbock.
#6. Visit the Silent wings Museum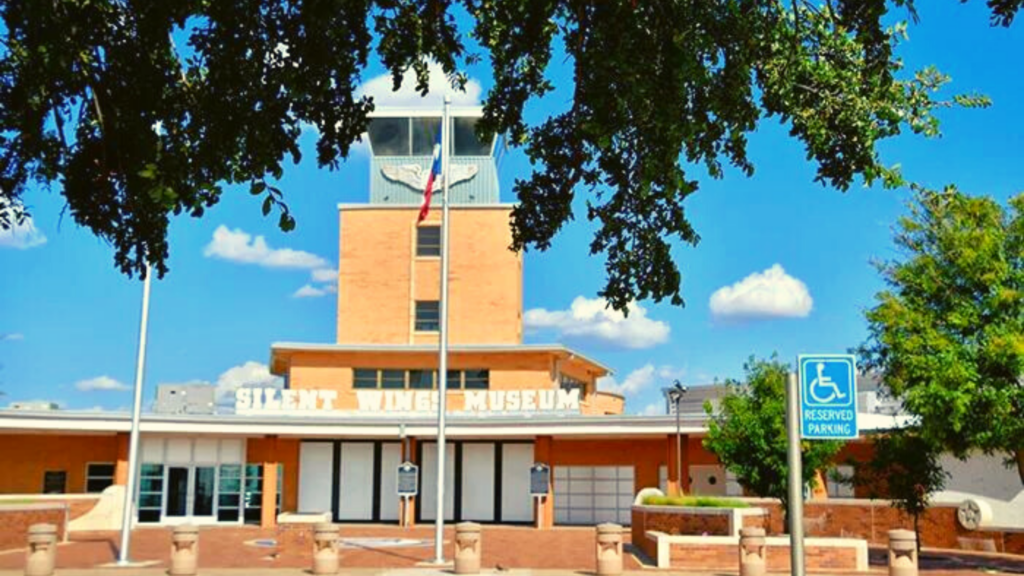 The Silent Wings Museum in Lubbock, Texas, is a unique museum created to commemorate the sacrifices of the U.S. Army Air Corps and their families who served during World War II.
The Museum is a tribute to all military personnel who serve and have served in peace and war. The Museum's mission is to promote patriotism and loyalty in our youth through education, preserving history, and honoring veterans through exhibits, programs, and events.
The Mission of the Silent Wings Museum is to: Teach America's heritage through the lens of Historic Aviation, Honor America's Fallen Airmen, Educate children and adults about the WWII experience, provide a healing environment for visitors interested in our historic aircraft, and preserve our historic aircraft.
#7. Visit Praine Dog Town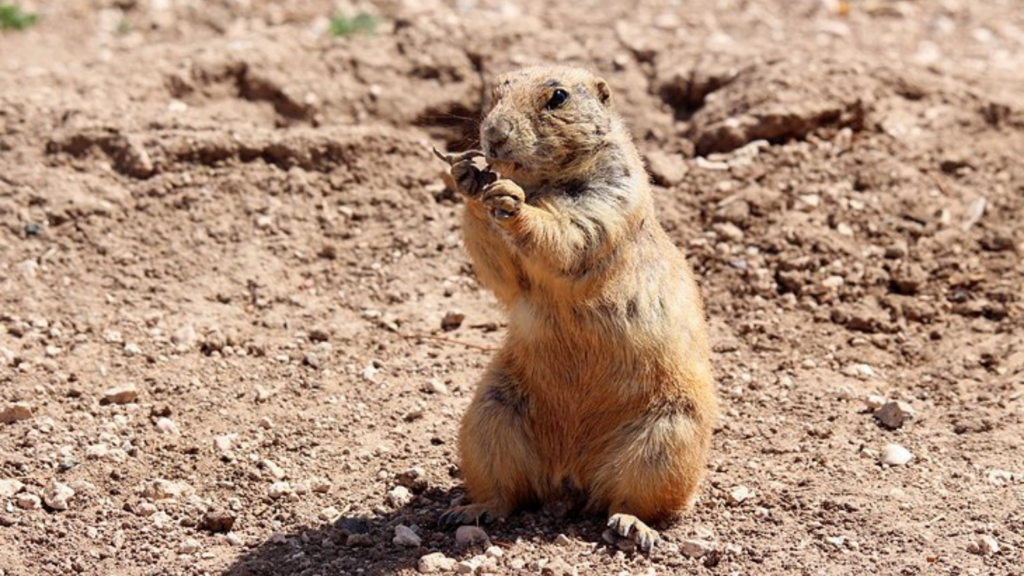 Prairie Dog Town is Lubbock, Texas's only dog park. There are two large fenced-in areas for people to bring their dogs to enjoy themselves with other four-legged friends.
The park has synthetic grass, benches, and plenty of shaded areas. It's also just a stone's throw away from the downtown Lubbock area. This should be among the best things to do in Lubbock, Tx.
Their mission is to reduce the number of homeless and abandoned dogs and cats by providing spaying and neutering services, educating the public on animal welfare issues, and promoting responsible pet ownership. Their vision is to create a community where every dog and cat has a loving home.
As humans, we know that it can be hard to get our kids out of the house. Dogs, on the other hand, don't seem to have this problem, so if you're looking for ways to get your pup some exercise while you enjoy some time with your family– Praine Dog Town is the place for you!
#8. Explore Lubbock Lake National Historic Landmark
The site includes Lubbock Lake, once the largest freshwater lake in North America during the Pleistocene. It was most likely formed around 16,000 years ago when meltwaters from the last great ice age dammed up the Canadian River.
The most recent human occupation at Lubbock Lake was by people of the Clovis culture (also known as Paleo-Indians). People of this culture lived across much of North and South America between 9,000 and 12,500 years ago.
This culture is well known for its extensive game hunting skills with tools like lanceolate points. If you're interested in learning more about west texas culture, be sure to visit this fascinating place!
#9. Learn at Science Spectrum Museum and Omni theater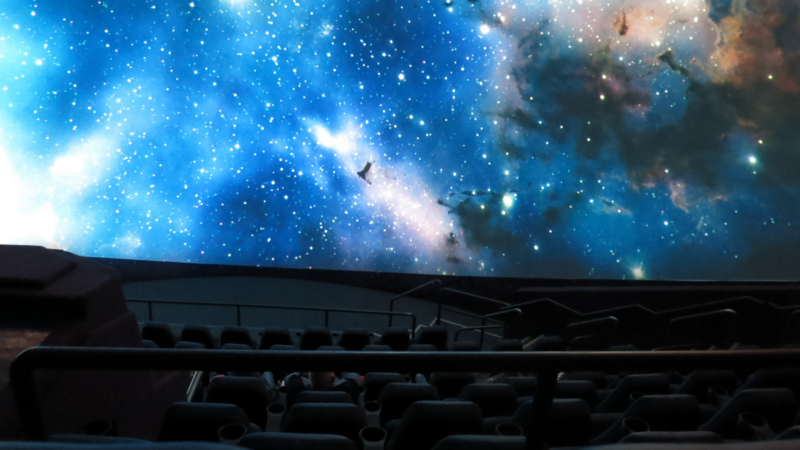 The Science Spectrum Museum is a hands-on, interactive science museum located in Lubbock, Texas.
The theater also offers content for children, so families are sure to have a great time! These are just some of the attractions you'll find at the Science Spectrum Museum and Omni Theater.
Read More: Things To Do In Hickory, NC
#10. Wine Tasting at Caprock Winery
Have a good time at Caprock winery; that's why we go wine tasting. It combines our love for wines, socializing, and getting a little buzzed. For a truly memorable experience in Lubbock, there is a perfect place to go.
Caprock Winery is a family-owned winery located in Lubbock, Texas. You can enjoy a variety of wines and other drinks in the tasting room or on the patio.
They also offer tours of their vineyard and cellar for those interested in learning more about wine production.
You'll enjoy live music every Saturday night with the best country artists around town. You can also find some of their wines at select locations in Lubbock.
They also have an ongoing partnership with the local radio station, 98-5 The Fox, where they offer tastings and wine bottle giveaways every weekday morning at 7:30 am on The Fox. This should be among the things to do in Lubbock, Tx.
#11. Enjoy at Mackenzie Park
Mackenzie Park is the perfect family-friendly destination for everyone. With various attractions and activities, Mackenzie Park is the ideal place to spend your day.
This park has something for everyone to enjoy! It has The Adventure Playground at Mackenzie Park, which offers an exciting interactive play structure with slides, tunnels, towers, and more!
Water Slides Who doesn't love water slides? For an extra fee, you can cool off on our two water slides during the summer months.
Ball Sports Enjoy basketball courts and sand volleyball courts all year long. We also offer disc golf courses for those who want to try their hand at this new sport.
Mackenzie Park hosts many events throughout the year, including the annual Dickens on Main Street celebration during the Christmas season. So be sure you visit the park and enjoy all the benefits.
#12. Spend Time at Joyland Amusement Park
The best place in Lubbock, Texas, if you're looking for an amusement park is Joyland Amusement Park. This park has kiddie rides, thrill rides, and much more.
There are also food stands that sell everything from cheeseburgers to cotton candy.
It may not be as big as Six Flags over Texas or as well-known as Disneyland, but it still stands out among its peers because of its unique features and old-fashioned. What's not to love about this amusement park in Lubbock?
#13. Explore Cavill Museum Of African American History
The Museum is dedicated to preserving and showcasing African American history through exhibits, programs, and collections. It does not only showcases the challenges faced by African Americans but also how they have overcome them.
Cavill museum has a wide range of collections, archives, and exhibits to explore. Start your exploration by learning about the history of slavery in Lubbock, Texas.
This exhibit takes you through an interactive timeline that reveals how enslaved people lived, worked, and resisted before emancipation. Then you can check out other shows on topics such as blues music, the civil rights movement, and civil war history.
#14. Your Children Can Explore Legacy Play Village
Can you picture a place where children of all ages can come together in friendly, interactive environments to play and learn? A place where the adventures of childhood are celebrated with modern amenities and hands-on activities. It's the Legacy Play Village in Lubbock, Texas.
This is a remarkable new gathering space for children, parents, grandparents, caregivers, teachers, and more! That's because this is more than just a playground or daycare center.
Legacy Play Village is designed to be your child's very own fantasy world that they get to explore every day! There's something for everyone at this new family entertainment destination, from innovative classrooms to imaginative play zones for kids of all ages.
Legacy Play Village will be a fantastic experience for your whole family with this level of hands-on learning and engagement!
#15 Chill at Lubbock Memorial Arboretum
There are many things to do in Lubbock. One of those things is visiting the Lubbock Memorial Arboretum at 19th Street and University Ave.
The Lubbock Memorial Arboretum is a beautiful place where you can enjoy a scenic walk on a winding trail lined with trees, plants, and flowering shrubs.
There are also more than three acres of diverse gardens that have been designed to provide relaxation, entertainment, and education for visitors of all ages.
You can even take a hike through their native plant's forest or explore the botanical garden. If you're interested in learning more about their trails, parks, or hours of operation, be sure to visit their website today!
#16. Explore Louise Hopkins Underwood Center for the Art
Welcome to the Louise Hopkins Underwood Center for the Art! They offer exhibitions and workshops that highlight local and regional artists and provide programs that promote arts education and appreciation.
This isn't only an art gallery and a public art space where they host many different types of events such as musicals, theater, film screenings, lectures, and more.
The facility offers plenty of indoor and outdoor space and unique event space for weddings or other celebrations. The good thing about this place is that it's open to the public every day from 10 am to 5 pm with free admission!
Explore this beautiful and creative space and maybe pick up a new hobby on your way out!
#17. Visit Lubbock Municipal Garden and Art Center
The mission of the Garden and Art Center is to provide a world-class facility for cultural, academic, and recreational activities in Lubbock, Texas.
The Garden and Art Center is home to many different gardens, including the Japanese garden, West Texas Frontiers garden, and the Lubbock Municipal Rose Garden.
In addition to their beautiful gardens, they also have several art exhibits that are open to the public throughout the year. It's a great place to get outside of your usual routine and explore something new!
#18. Honor at Lubbock Area Veterans War Memorial
The Lubbock Veterans War Memorial, located on the Lubbock Municipal Coliseum in Lubbock, Texas, honors those who have served in the armed forces.
The memorial is made of three major elements: a black granite wall inscribed with 897 names of veterans from World War I through Vietnam; a bronze statue entitled "The Wounded Soldier," depicting an American soldier on crutches, set against a backdrop of two large oak trees; and a flagpole with an American flag.
It's the first memorial of its kind dedicated to honoring all veterans from West Texas. The monument was designed by the architectural firm of Gates and Ellis, which is based out of Dallas.
This memorial is not only for Lubbock. It's also for any resident seeking to remember those who have served our country.
#19. Learn at Charles Adams Gallery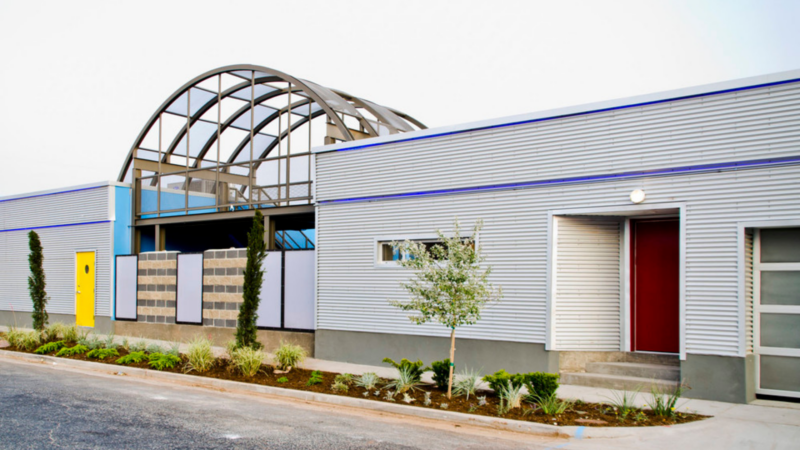 The gallery specializes in Southwest Art, Antiques, and Fine Art. They carry works of artists like Russell Lee, Alfred Palmer, Arthur Rothstein, and Ansel Adams. From paintings to sculptures to pottery, they have something for everyone!
You can also find books about art history and artists along with an extensive collection of antique furniture. Charles Adams Gallery is one of the few places that hold various events throughout the year.
You can find them at Lubbock's Taste of Downtown event on July 19th from 11 am-8 pm. There are also other family-friendly events planned throughout the year! Visit Charles, and add it to the list of things to do in Lubbock, Tx.
#20. Learn Dance at Ballet Lubbock
Ballet Lubbock provides a one-of-a-kind experience for all dance levels and ages, emphasizing classical ballet training. Classes are available for children as young as three years old and adults of all ages.
Their mission is to provide the finest instruction in Classical Ballet technique, focusing on training the body and its' alignment.
They also offer opportunities to perform at various events like Christmas and end-of-year recitals and workshops and classes on technique and audition preparation.
It also offers a variety of classes that can be taken throughout the week. The studio is open Monday through Saturday from 9:00 am to 5:00 pm.
#21. Cool Off at Holly Hop Ice Cream Shoppe
A nice way to cool off in the hot Texas sun is an ice cream cone from Holly Hop Ice Cream Shoppe. It's the perfect place to go for an old-fashioned ice cream cone after playing at Rainbow Park.
The employees are always friendly and take their time to get the order right, no matter how many people are waiting in line. You can get the best sundaes around.
For something different, try their hot fudge sundae with bananas and marshmallow topping! It's like eating dessert for breakfast!
Their goal is to be your best source for quality handcrafted artisan ice cream, frozen yogurt, sorbet, and other cold treats!
#22. Antique Mall Of Lubbock
Antique Mall of Lubbock is a stunning center for antique shopping. Located in the heart of Lubbock, Texas, on Avenue J, the Antique Mall offers a wide selection of antiques and collectibles from all over the world.
The variety of items on display will make it hard not to find something you'll love. From designer clothing to furniture to jewelry, this place will have something for everyone's tastes.
#23. Enjoy at CapRock Winery
CapRock Winery is a family-owned and operated winery in Lubbock, Texas. They produce award-winning wines made from the finest grapes, including Cabernet Sauvignon, Chardonnay, and many others.
They also offer tours of their vineyards for those who want to learn more about the process of making wine. 
The Cactus Theater is a theater that has been around since the 1920s. It was initially opened to show silent films and later talkies. Back then, it had a dirt floor and wooden benches.
The theater went through many changes over the years. It was renovated in the 1970s and became a venue for music concerts in the 1980s. In 1993, the Cactus Theater closed down for a while but opened up again in 1995 when a community group bought it from Lubbock. Today, the theater is going strong with its old-school charm still intact.
You can see local musicians perform, enjoy classic movies on film, or visit one of their monthly art exhibits to get your creative juices flowing!
#25. Learn Farming at the Bayer Museum Of Agriculture
The Bayer Museum of Agriculture is a living museum that educates visitors about farming, ranching, and animal husbandry.
The Museum brings the rural lifestyle to an urban setting. The exhibits are interactive, hands-on, and informative for schoolchildren through senior citizens. More reason it should be among the list things to do in Lubbock, Tx. 
Visitors learn about the importance of agriculture to the global community and how it impacts their everyday lives. For example, they understand why food prices fluctuate on a day-to-day basis or how to make compost.
It also includes information about how animals are raised in the U.S., what life is like for farmers today, and how technology has impacted agricultural practices.
#26. Visit Lubbock Cultural Distinct
The culture in Lubbock is different from many other cities. There are historical landmarks, museums, and venues that are perfect for art lovers.
Not to mention the booming culinary arts scene with restaurants that will make your mouth water. The people of Lubbock are also very artistic and creative.
If you want to experience a new way of living that is different from the norm, visit Lubbock today!
#27. Wine Tasting at Llano Estacado Winery
The Llano Estacado Winery is one of the most beautiful wineries in Lubbock, Texas. The winery is located on the beautiful hillsides of Lubbock, just off Hwy 87.
This winery offers tastings and food pairings that are sure to please. The Llano Estacado Winery has a wide selection of wines, including their award-winning Cabernet Sauvignon, Malbec, and Zinfandel wines.
These wines are all made with grapes grown locally in Lubbock's West Texas AVA by local farmers. The Llano Estacado Winery also offers wine tours for those interested in learning more about this growing industry.
#28. Visit Robert Bruno's Steel House
The Robert Bruno's Steel House is an architectural landmark that has been on display in Lubbock. It is a site-specific installation designed to highlight the city of Lubbock's steel industry, which should be among the things to do in Lubbock, Tx.
Robert Bruno himself built the house, and it is made of 300 tons of steel. Robert Bruno's Steel House is one of the most critical pieces of architecture in the city, which makes it a must-see for anyone visiting Lubbock, Texas.
Plan Your Trip To Lubbock, Texas
Lubbock is a great place to explore and enjoy the outdoors. From the beautiful wildflowers in bloom during the spring to the fall colors lit up by the sunset, there are plenty of things to do in Lubbock, Tx, to experience its natural beauty.
You can plan a vacation or a business trip to Lubbock, Tx, by exploring the attractions and activities.
This guide will help you plan your Lubbock trip.
Disclaimer: Vasttourist always strives for content accuracy. Since the time of publishing, travel-related information regarding pricing, schedules, and hours may have changed. Please see individual websites embedded in this post for the most current trip-planning information.

Unless otherwise stated, Vasttourist does not claim ownership of any images used on our blog site. The respectful owners of all visual content have copyright protection. We try to include links to the sources. If any images are your property and you do not want them to appear on our blog, don't hesitate to contact us; we will take them down immediately. We support properly crediting the original writer, artist, or photographer.