20 Best & Fun Things to do in Pullman Washington
Are you searching for the best and most fun things to do in Pullman Washington? Then you are on the right page. Pullman is a popular tourist destination with lots of exciting things to do and places to visit. It is situated in southeast Washington, inside the Palouse region of the Pacific Northwest.
Pullman is the largest city in Whitman County, Washington. This city is in a rich agricultural region distinguished by its gently undulating hills and fields of wheat and beans. It is the location of the public land-grant university Washington State University.
Additionally, it is where Schweitzer Engineering Laboratories' global headquarters are located. The Washington State Cougars' home field is Martin Stadium, an athletic facility on the campus of Washington State University.
Pullman is home to various intriguing attractions spanning various fields, including education, history, art, nature, sports, and more.
We've compiled a list of the best, the brightest, and the most beautiful things to do in Pullman, WA, to help you plan your next trip.
20 Best Things to do in Pullman Washington
#1. Washington State University (WSU)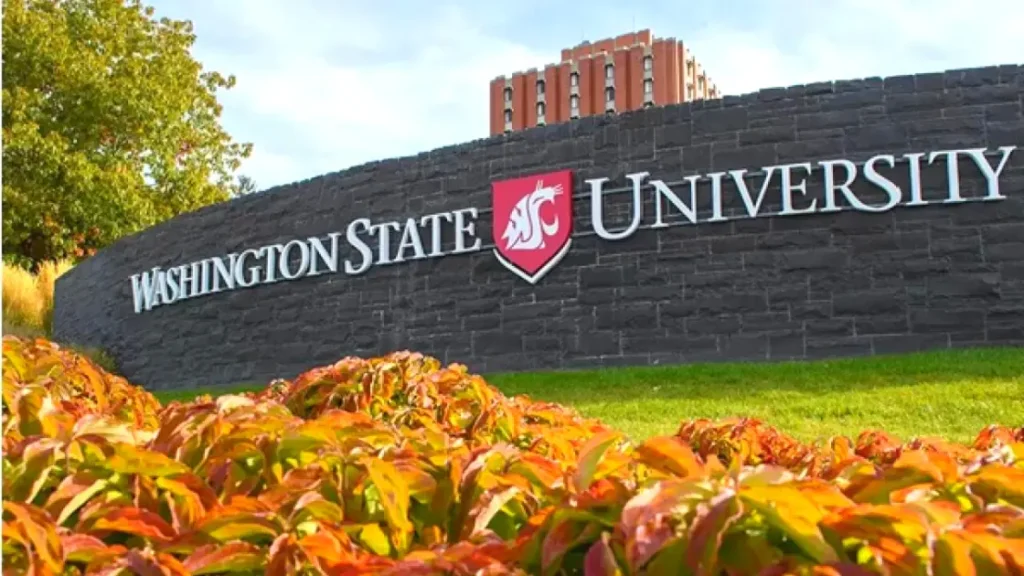 Washington State University is one of Pullman's biggest attractions. This public research university was founded in 1890 and is one of the earliest land-grant institutions in the American West. It is the second-largest higher education facility in Washington State.
Washington State University (WSU) is well-known for its wide-open areas, breathtaking views, mature conifer trees, and lovely historic structures made of red brick and basalt originally unearthed on the property.
Washington State University (WSU) has a variety of campuses spread out around Washington State. This university also has a global campus on the internet that offers an online degree program.
Address: Pullman, WA, United States
#2. Sunnyside Park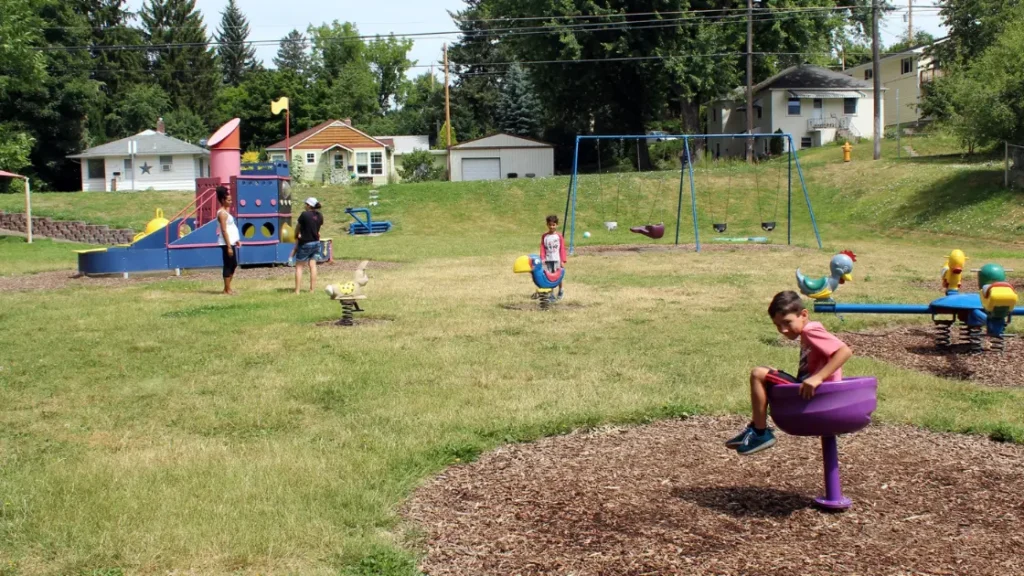 Sunnyside Park is one of the best places to visit in Pullman, Washington. It is the largest park and was built in 1974. It is a popular neighborhood green park for outdoor activities and has a total area of 25 acres.
This park is filled with many activities, such as tennis courts, a playground for children, a large lodge, a picnic area, fish ponds, trail walks, a football field, and a disc golf course. There is also a food store where you can get snacks and drinks.
Sunnyside Park hosts a variety of social occasions, including the wildly famous Fourth of July celebration, in addition to holding the community garden.
Address: 147 SW Cedar St, Pullman, WA 99163, United States
#3. Lawson Gardens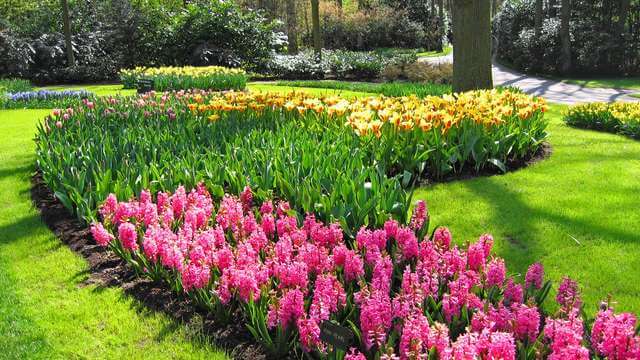 Lawson Gardens is a beautiful place to go if you are looking for what to do in Pullman, Washington. This official garden site was built on 13 acres of donated land by a local farmer named Gerald Lawson in honor of his first wife, Alice.
This beautiful garden has several amenities, such as a large reflecting pool, a gazebo, and various seasonal plantings of vibrant annuals that line the walks and terraced lawns.
In 1990, the Pullman Rotary Club provided funding to build a circular garden with 600 different rose bushes, which include the Japanese garden, lilac garden, and native plant gardens.
Many social occasions and celebrations in Pullman take place in the garden.
#4. Kamiak Butte County Park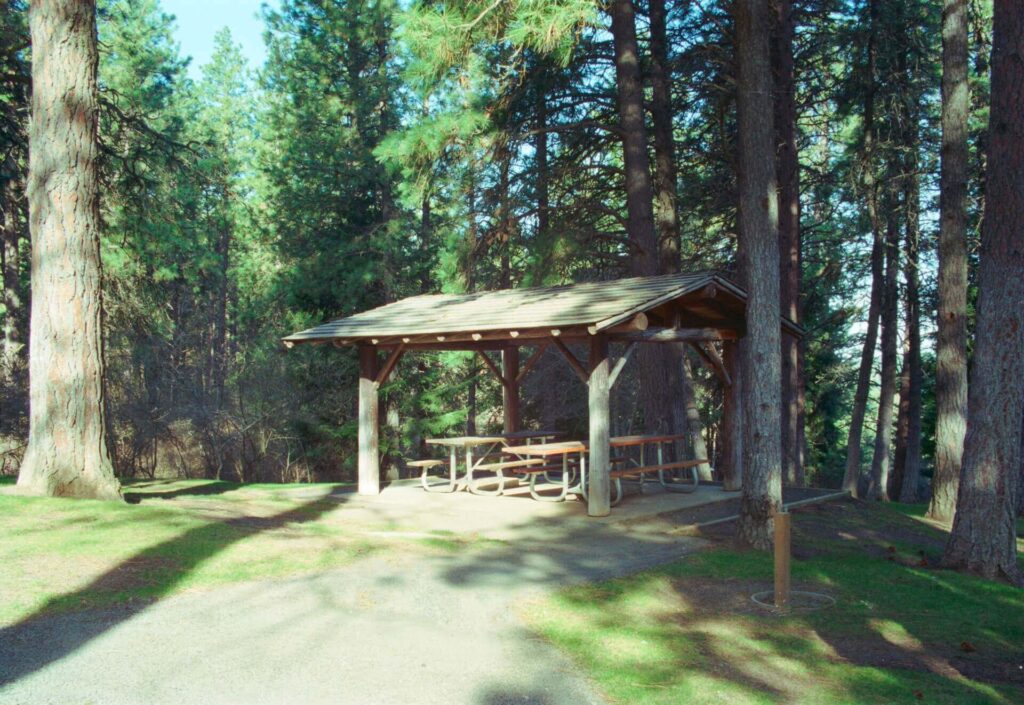 You will surely have a wonderful time with your family at the Visit Kamiak Butte County Park.
Kamiak Butte County Park is a National Natural Landmark in Eastern Washington and is situated in Whitman County, midway between the towns of Pullman and Palouse.
This park is a top spot to have fun for both visitors and residents. It has a variety of attractions like picnic tables, grills, campfire pits, three small shelters, a large group shelter, an amphitheater, and a playground for children. You can also check out the hiking route of about five kilometers at this park.
You also get a panoramic view of the entire Palouse region from the park's highest tower, about 3,641 feet above sea level. More than 150 bird, animal, and plant species can be found in the park. This is also one of the free things to do in Pullman, WA, today.
Address: Palouse, WA 99161, United States
Planning a road trip around Washington? We have got you covered! Here are some of the best things to do in Colville (Washington), Bellingham (Washington), and Fun Things To Do In Washington DC Right Now!
#5. Palouse Discovery Science Center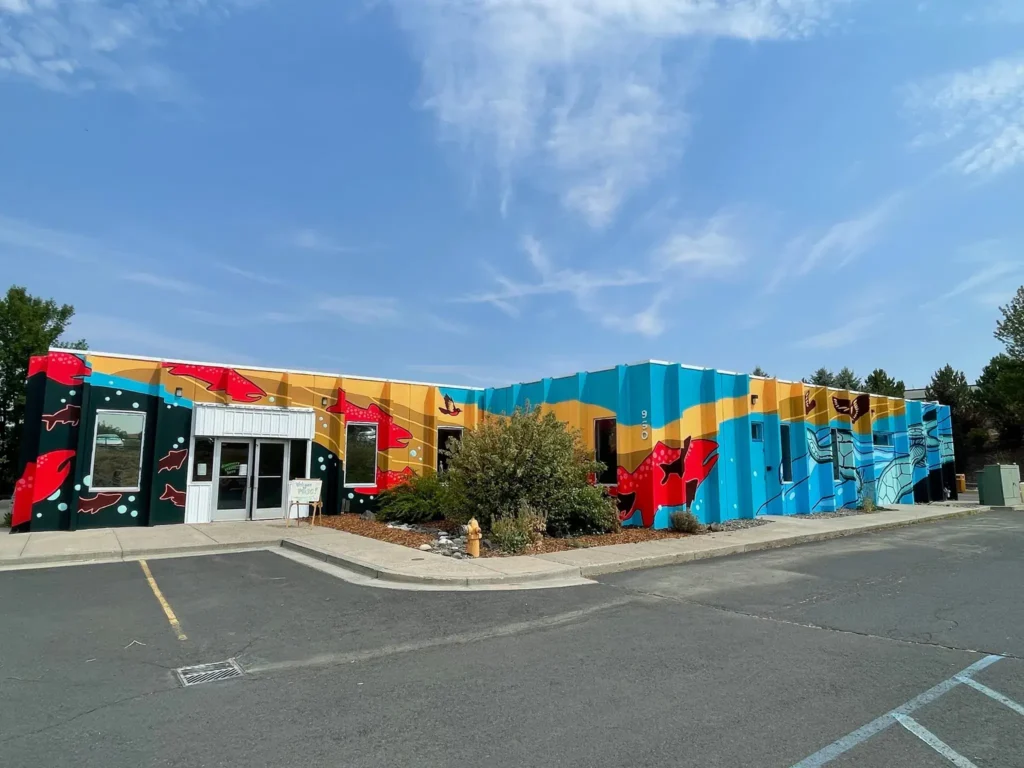 Palouse Discovery Science Center was founded in Pullman, Washington, in 2003 to offer children and adults of all ages interactive science experiences, educational events, and exhibitions.
Palouse Discovery Science Center offers a variety of science outreach events at several neighborhood locations. The scientific center is housed in an 11,000-square-foot building that Schweitzer Engineering Laboratories, Inc. donated in 2002.
Palouse Discovery Science's mission is to broaden public awareness of science and technology through interactive, hands-on educational activities, displays, and programs.
Kids can engage with this exhibit by dressing up as physicians or nurses and enjoying dress-up games. The adults can learn more about money and its value in the MoneyVille center.
You can visit the art studio to use the tools and supplies to express your creativity. Please make your artwork and display it on the center's public art wall!
Address: 950 NE Nelson Ct, Pullman, WA 99163, United States
#6. Zoe Coffee and Kitchen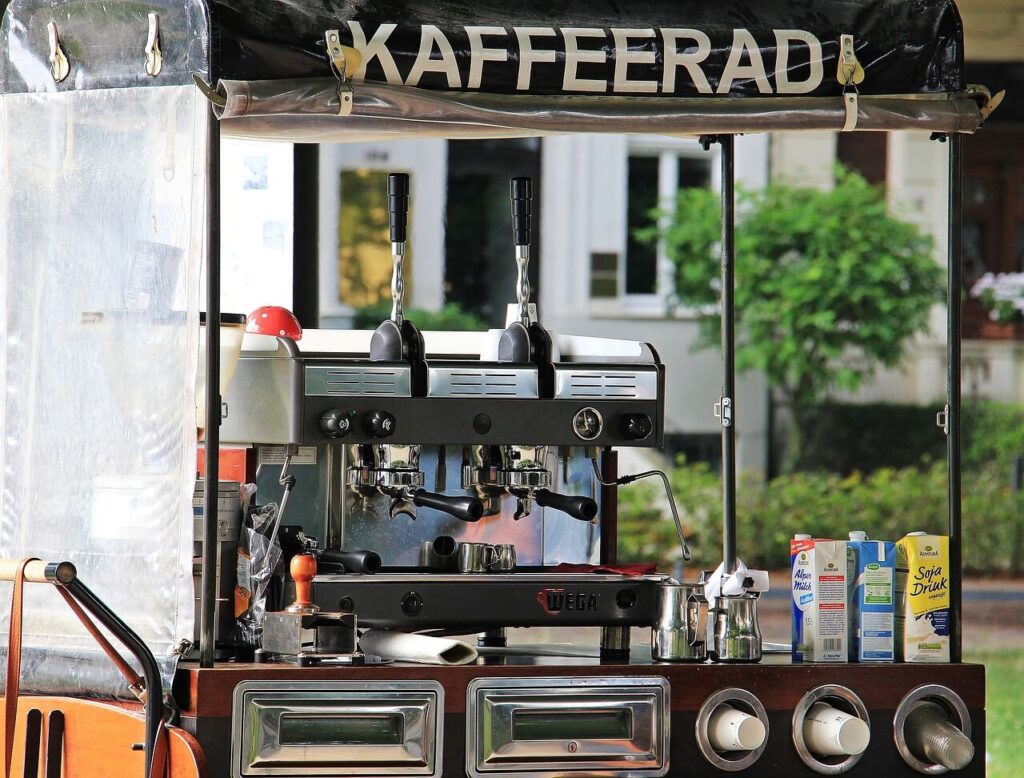 Make sure you don't miss out on a great eating experience at Zoe Coffee and Kitchen on your visit to Pullman, Washington.
The popular Pullman cafeteria Zoe Coffee and Kitchen is known for its excellent coffee and delicious food. Zoe Coffee and Kitchen is a beautiful modern establishment with a wonderful porch in front.
The Zoe Coffee and Kitchen offers a full dinner menu, breakfast, lunch, and a cocktail bar. In addition to serving breakfast and lunch, Zoe Coffee and Kitchen offers a full-service supper menu and a cocktail bar.
You get several delectable meals during breakfast, such as omelets, hashbrowns, flavorful bacon, crepes, and eggs.
Address: 1005 E Main St, Pullman, WA 99163, United States
#7. Martin Stadium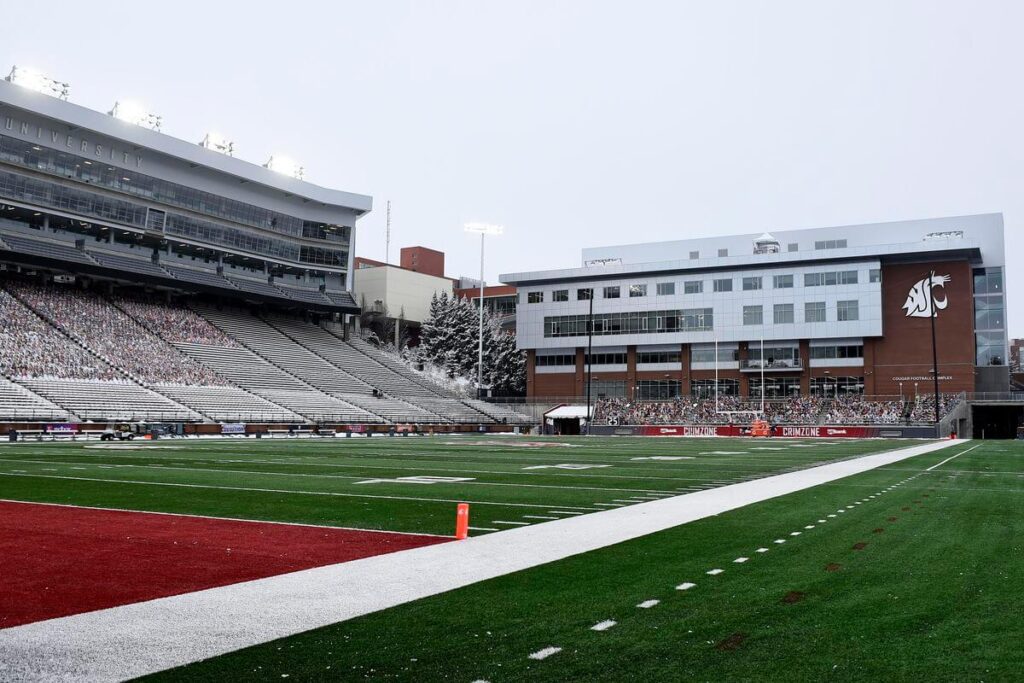 You should check out Martin Stadium if you enjoy playing or watching sports. This is one of the best day trips from Pullman, Washington.
Martin Stadium is a magnificent sporting destination in Pullman and the home of the Washington State Cougars on the Washington State University campus.
The stadium was renovated in 1972 after it was destroyed by a fire disaster in 1970. The refurnished stadium has wonderful features, including the south grandstand, lights, synthetic turf, and press box.
The field of Martin Stadium was covered in FieldTurf as a result of the renovation. The seating capacity was increased to 26,500 by the new concrete grandstand completed in 1974.
Sports Illustrated listed Martin Stadium as one of the most challenging environments for visiting college football teams.
Address: 1775 NE Stadium Way, Pullman, WA 99164, United States
#8. Museum of Anthropology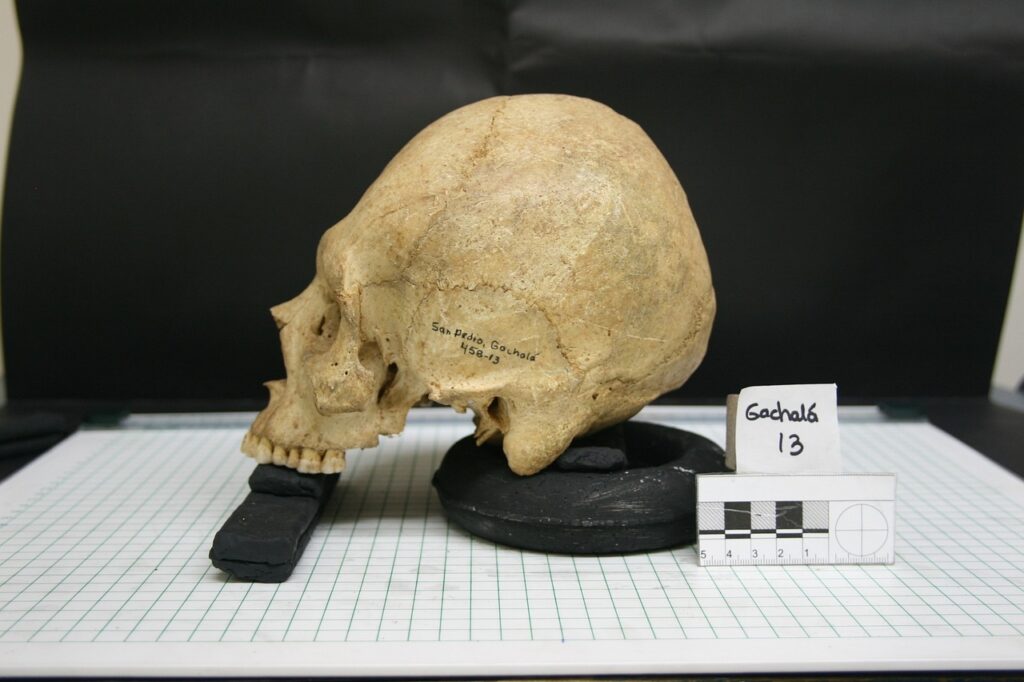 The Museum of Anthropology at Washington State University in Pullman, Washington, restores and maintains the school's archaeological and ethnographic collections.
The Museum holds a facility for archaeological collections assembled by Washington State's federal, state, and county authorities. The museum also has a collection of artifacts illustrating the Native American tribes' cultures when they came into contact with Europeans and resided in the Inland Northwest.
The museum is closed to the public, and only trained researchers who are studying the lives of American Indian people are permitted to examine its holdings. The museum closely associates with American Indian organizations.
Address: Washington State Univ, Pullman, WA 99164, United States
Travelling around California? Take a look at some of the best things to do in Fremont (California), Santa Monica (California), Southern California, and West Covina (California).
#9. Charles R. Conner Museum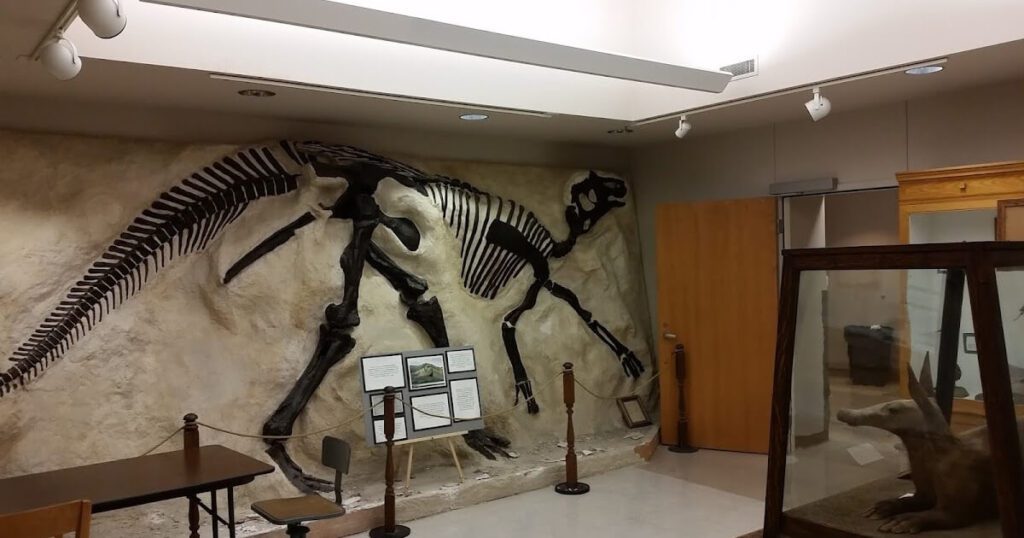 The Charles R. Conner Museum at Washington State University is home to a collection of birds and mammals.
The Charles R. Conner Museum started with the donations of exhibits from the 1894 Chicago World's Fair, which were given to the State of Washington when the fair was over.
The new Washington Agricultural College subsequently received the displays of donations. The exhibitions featured items from agriculture, biology, geology, and anthropology.
The core displays of this centered on vertebrate animals. Over 700 mounts of birds and mammals can be found in the museum's current public exhibition. Also, over 65,000 specimens are included in the scientific collection, which is only used for study and is not on display.
#10. Wawawai County Park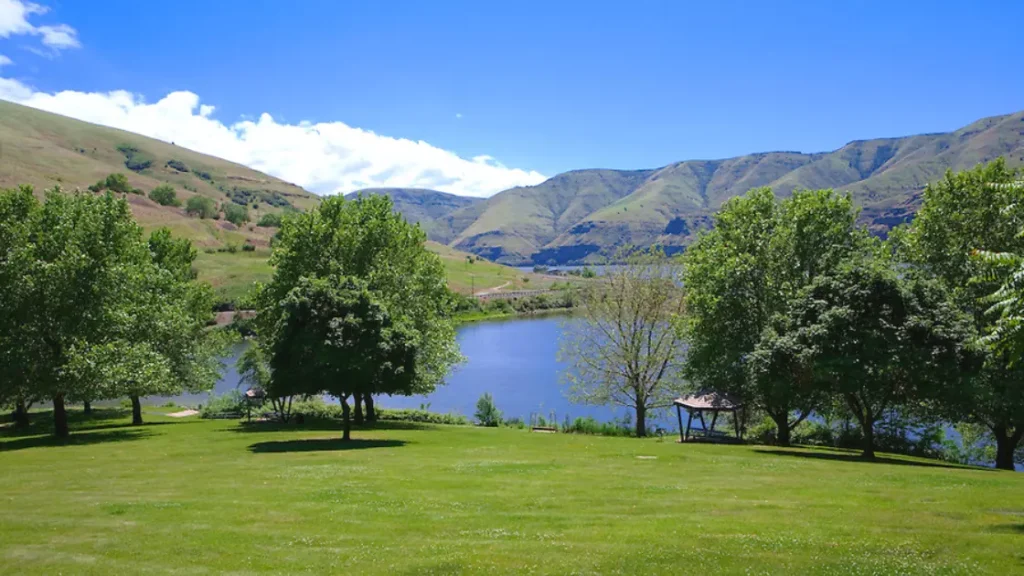 The 49-acre Wawawai County Park is one of the best outdoor activities in Pullman, WA, situated close to the hamlet of Colton, Washington, in the Snake River Canyon, about three miles from Lower Granite Dam.
Wawawai County Park is popular for camping, family picnics, and weekend fun. Visitors can enter the park river using a nearby boat ramp for fishing, sports, and other water activities. There is a fascinating earth-sheltered ranger home and several smaller shelters.
This park also has several picnic tables and grills, restrooms, a platform for bird watching, and a half-mile interpretive hiking trail. The largest group shelter can accommodate 100 people and has ten picnic tables with several refreshments.
Address: 13501 Wawawai Rd, Colton, WA 99113, United States
#11. Paradise Creek Brewery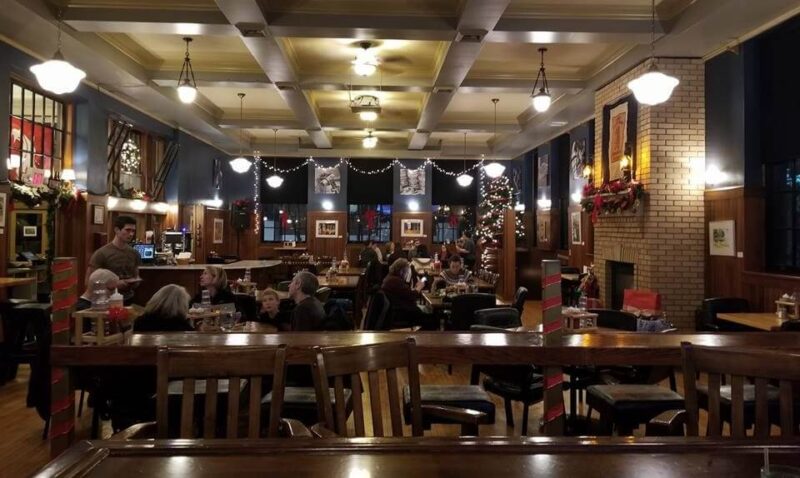 Paradise Creek Brewery is a worthwhile place you shouldn't miss out on your day trips to Pullman, Washington.
Paradise Creek Brewery's manufacturing plant was moved from Pullman's Old Post Office building to a bigger building on Riverview Drive. The brewery underwent several upgrades using a 15-barrel brewhouse, which increased both the brewing and fermentation capacities fourfold.
The majority was served directly from the taps, while some of the brewery's beer was shipped to other locations in Northern Idaho and Eastern Washington.
You check out the brewery restaurant for some delicious foods like smoky BBQ-style dishes, half-pound Angus burgers, and many others.
Address: 245 SE Paradise St, Pullman, WA 99163, United States
#12. Palouse Ridge Golf Club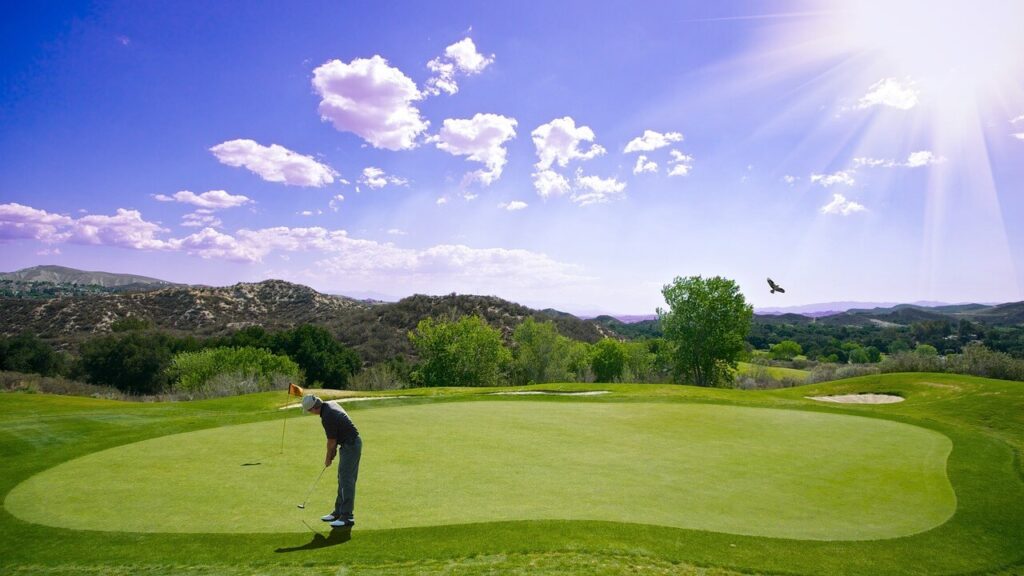 Visit Palouse Ridge Golf Club for a great game of golf if you're a big-time golfer or golf fan. Palouse Ridge Golf Club is located within the gently sloping hills of the Washington State University campus. John Harbottle III, a renowned architect, designed the golf course with a striking and dramatic layout.
The Washington State University golf team calls Palouse Ridge Golf Club home. It was formally opened in 2008 to replace the university's original 1925 golf course.
There are three par three holes, three par four holes, and three par five holes on the golf course. The course's opening nine holes take more time to complete than its back nine.
Address: 1260 Palouse Ridge Dr, Pullman, WA 99164, United States
#13. Webster Physical Science Building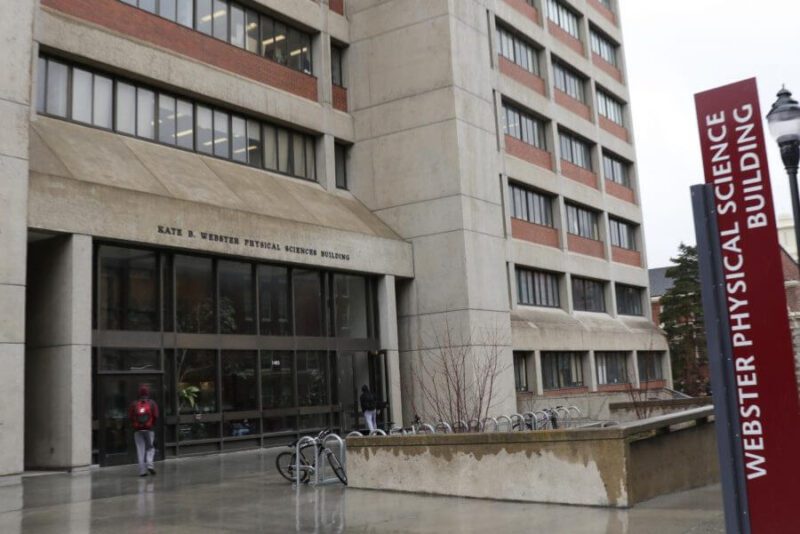 Washington State University's Webster Physical Science Building is the tallest structure in Pullman. The Physical Science Building was constructed in 1974 with one below-ground floor and 14 stories approximately 170 feet tall.
Webster Physical Science Building was constructed to expand the area available for instruction and research. The Physical Science Building was built due to Washington State University's desire to relocate the geology and physics courses to a larger structure that could house biological sciences and chemistry.
The Washington State University students could effectively study sciences like astronomy, chemistry, and physics because of this advancement.
This structure has a rich history, including that of Tom Dickenson, a professor of physics and astronomy, who had observed the Mt. St. Helens eruption's ash and dust fall from the rooftop.
Address: 100 Dairy Road, Department of Physics and Astronomy, Room 1245 Webster Hall, Pullman, WA 99164, United States
Looking for more thrills around Georgia? You can check out the best things to do in Statesboro (Georgia), Valdosta (Georgia), and Dahlonega (Georgia)
#14. Pullman RV Park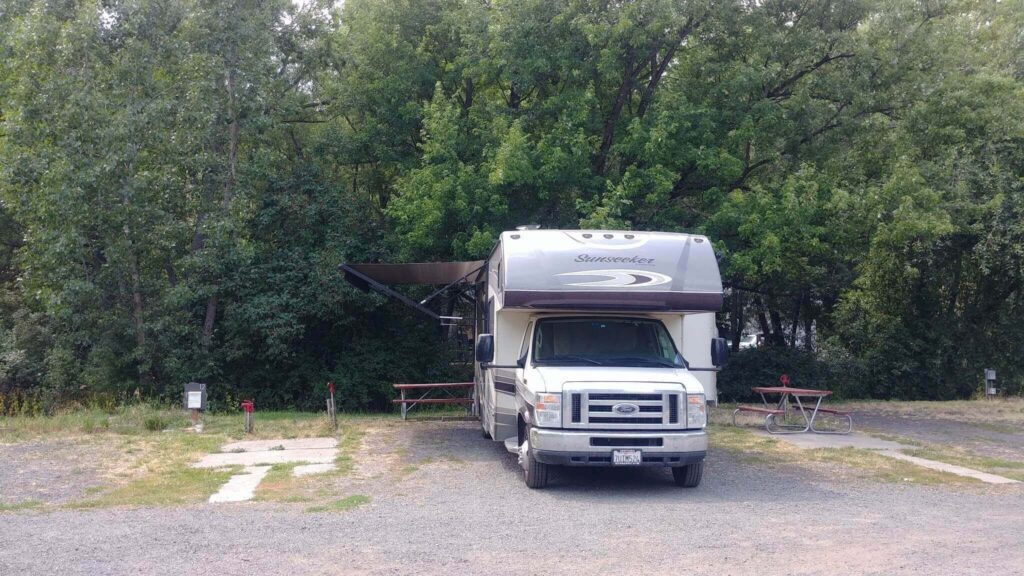 The Pullman RV Park on Southeast South Street offers a cool lodge for campers and guests arriving in RVs. It is located at Koppel Farm, halfway between the Pullman Community Garden and the City Playfield.
The Pullman RV Park's woodland area by the river is home to 19 RV sites and tent camping areas. The tent camping areas do not accept reservations. They are only accessible according to the order in which people arrive.
The RV sites also have the necessary amenities such as power, water, eateries, restrooms, Wi-Fi, a picnic table, and others. The campsites allow guests to stay for a maximum of 10 nights. Be sure to add this to your list of things to do in Pullman, WA, at night.
Address: 785 SE South St, Pullman, WA 99163, United States
#15. Pizza Perfection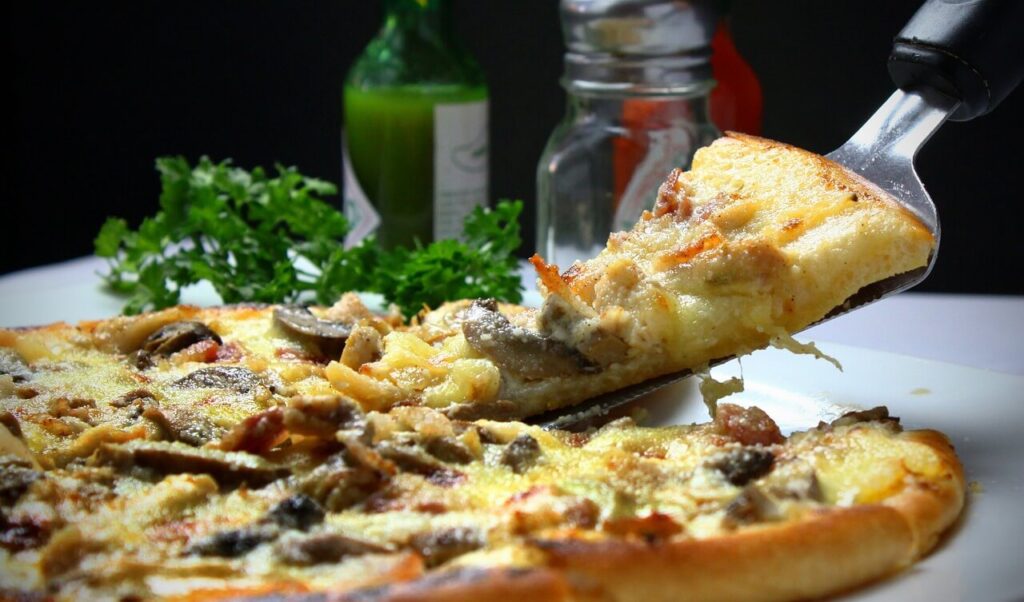 Pizza Perfection is a local chain of pizzerias located in Pullman, Washington, and Moscow, Idaho. It was first established in Moscow, Idaho, in 1985.
Pizza Perfection gives its devoted consumers the exceptional choice of "Buy One, Get One Free" and offers a 16-inch pizza size for maximum delight.
The pizza at this establishment is made from scratch with premium ingredients. Pizzas from Pizza Perfection include a delicate, tasty dough with a homemade sauce made from fresh Italian tomatoes.
Cheeses like provolone, mozzarella, and cheddar are added to the pizzas. Add this to your list of things to do in Moscow, Idaho.
Due to the Pullman location's very tiny size, many customers choose to take their pizzas home. In the store, you can also get spaghetti and wings.
Address: 231 E Main St, Pullman, WA 99163, United States
#16. Marion Ownbey Herbarium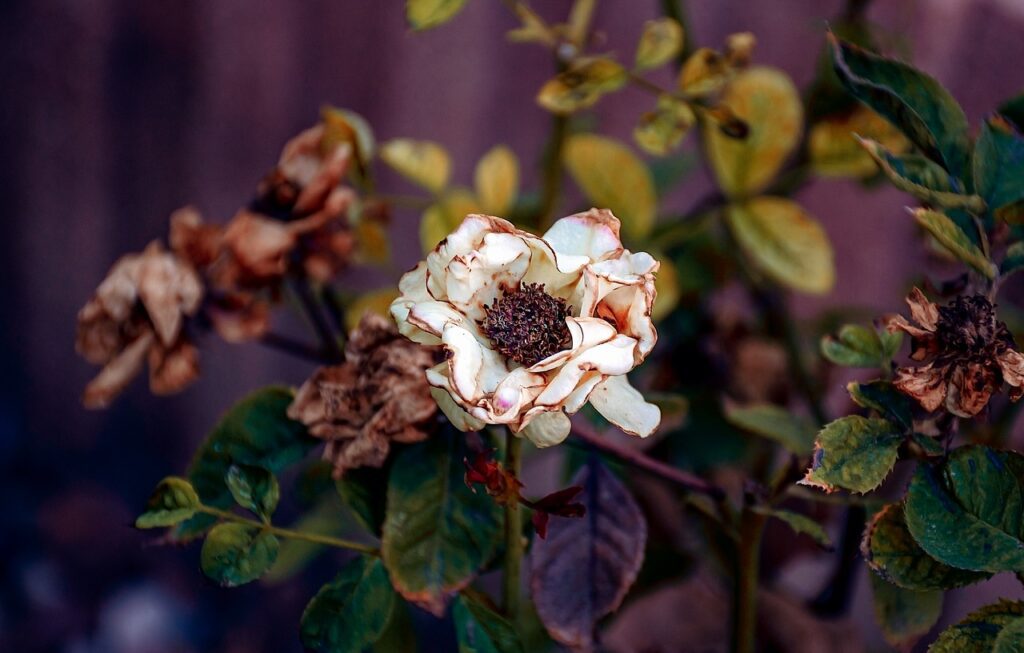 Marion Ownbey Herbarium is one of the most intriguing attractions in Pullman, Washington.
The Herbarium contains a variety of international plant species, with over 400,000 specimens of vascular and nonvascular plants and lichens housed here.
Most of the collection originates from California, the Great Basin, the Pacific Northwest, and the Northern Rocky Mountains.
The herbarium staff helps researchers by making specimens available, obtaining specimen loans, and curating fresh collections created for their work. The Herbarium's staff also provides botanical knowledge and assists visitors in identifying plants.
The Marion Ownby Herbarium also gives tours and educational services to university classes and other organizations.
Are you about to embark on an adventure for a wonderful vacation? You can checkout the best things to do in Galveston (Texas), Garden City (Kansas), Folly Beach (South Carolina), and Hickory (North Carolina).
#17. Merry Cellars Winery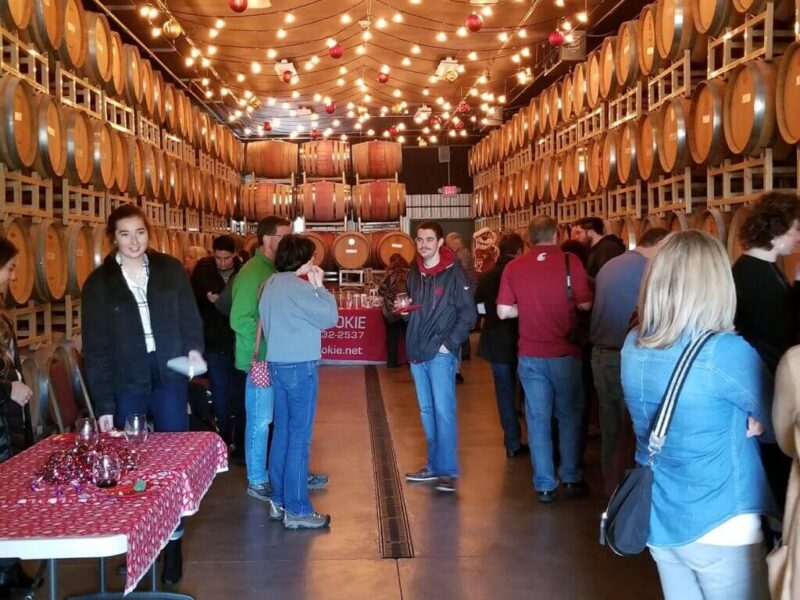 Merry Cellars Winery is located in Northeast Henley Court at the Port of Whitman County Business Park.
Patrick Merry launched this winery in 2004 after engaged in winemaking for many years discovering and having grown beyond a hobby.
Patrick takes satisfaction in the delicate handling applied during each step of the Merry Cellars winemaking process.
To produce wines that will age well, the winery hand-picks, lightly crush, presses, and barely filters its grapes. Merry Cellars Winery offers its history-making red wine, the 2016 Dolce Vita, Merry Cellars Winery, with many other drinks.
Address: 1300 NE Henley Ct, Pullman, WA 99163, United States
#18. Conservation Park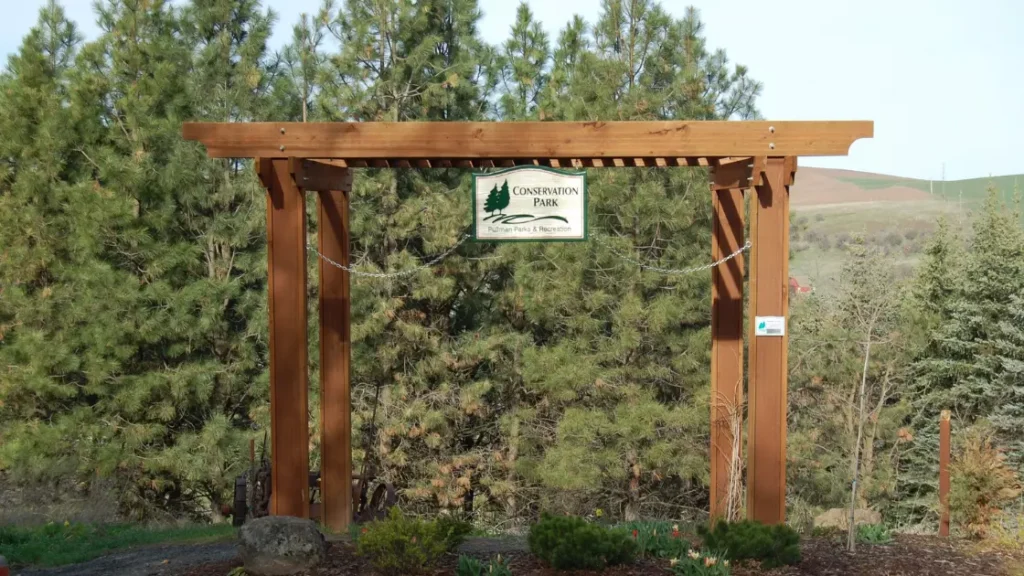 This city's "old nursery" land, which no longer served its original purpose, was converted into Conservation Park.
The park consists of wide-open areas with rugged terrain. The half-mile-long trail leads to the water treatment facility in the heart of Pullman.
The Boy Scouts, who had also improved the western end of the Darrow Street entrance site, upgraded the paths. Staff members constructed a pergola for the area.
Other park attractions include a bench location with a view of the Palouse River made by Cub Scouts.
#19. Atom Heart Music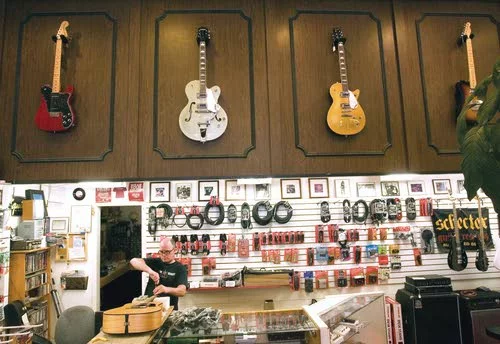 Atom Heart Music shouldn't be left out on your visit to this city.
Atom Heart Music is a brick-and-mortar retail music business in the center of Pullman, founded in 2004. Atom Heart Music repairs and sells premium amplifiers, effects, and instruments.
The store provides the same level of service to all its clients whether you make a purchase in person, over the phone, on Reverb, or online. Customers can also get assistance from Atom Heart Music in developing their distinctive sound.
Address: 255 NE Olsen St, Pullman, WA 99163, United States
#20. Serenity Ridge Farm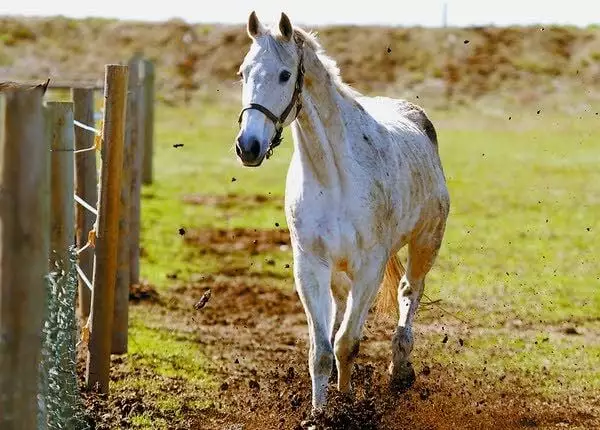 Serenity Ridge Farm offers secure and well-maintained facilities that are expertly managed and maintained. Horse riders at the farm have their pick of skilled jumping and dressage instructors.
It contains a full-jump course in a big outdoor arena, a grass derby field with a trail course, and another with galloping tracks and banks in addition to an indoor arena.
Serenity Ridge Farm also offers to ride long distances across the undeveloped territory for riders' exploration and fitness.
Address: 191 Eagle Lane, Pullman, WA 99163, United States
Time to spare? Why not check out some of Evanston's (Illinois) most incredible things to do?
Plan Your Trip To Pullman Washington
Pullman is a lively tourist destination, whether traveling alone, with family, or with friends.
The city offers visitors a variety of interesting attractions and fun activities to enjoy.
Start making travel arrangements for this lovely city. Save this page as a quick reference while planning your schedule for Pullman, Washington.
Disclaimer: Vasttourist always strives for content accuracy. Since the time of publishing, travel-related information regarding pricing, schedules, and hours may have changed. Please see individual websites embedded in this post for the most current trip-planning information.

Unless otherwise stated, Vasttourist does not claim ownership of any images used on our blog site. The respectful owners of all visual content have copyright protection. We try to include links to the sources. If any images are your property and you do not want them to appear on our blog, don't hesitate to contact us; we will take them down immediately. We support properly crediting the original writer, artist, or photographer.