24 Best & Fun Things to Do in Evanston IL (Illinois) United states
There are so many things to do in Evanston, Il, to the point that choosing the best seems difficult. Whether traveling for vacations, honeymoons, weddings, business trips, education, etc., Evanston has something for everyone.
Are you looking for the best things to do in Evanston, IL? Do not bother yourself because we are here to give you nothing but the best. It is a town in cook county, Illinois, United States, situated along Lake Michigan by the north shore.
It gained external influence from Chicago and internal influence from Northwestern. It has gained popularity from film directors who acted in most of their films in the city.
Are you ready? Let's explore these 20 best and most fun things to do in Evanston, IL (Illinois), United States together!
20 Best Things to Do in Evanston IL (Illinois)
#1. Northwestern University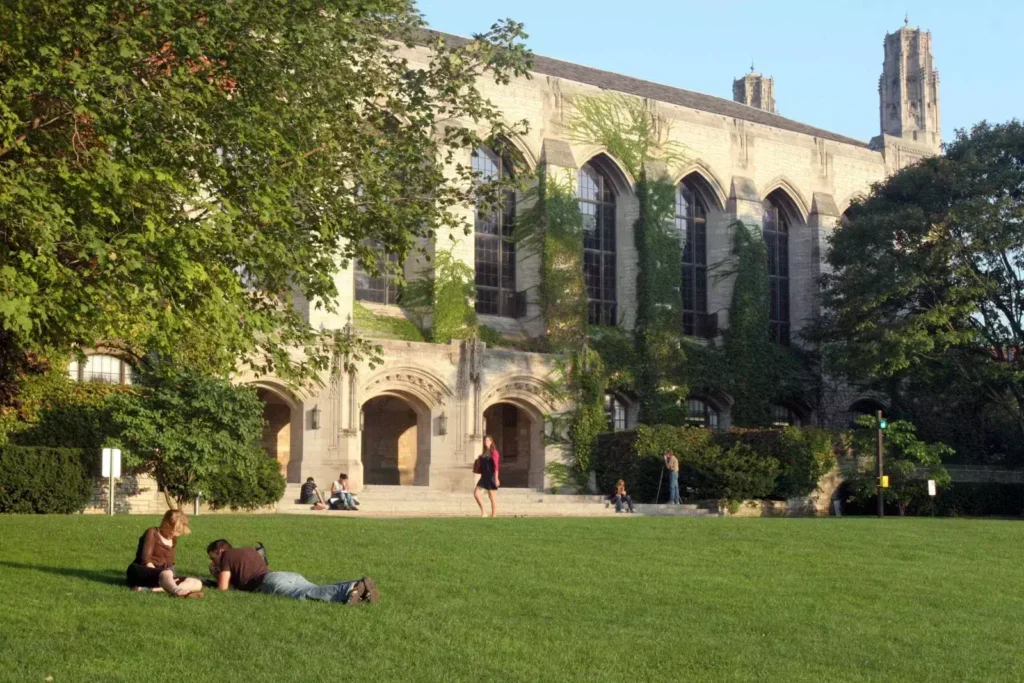 Northwestern University is the most fun place to visit in Evanston, IL. It is a privately owned university and one of the leading research universities in the United States.
Northwestern University is a beautiful campus with a lot to do on and nearby.
If you are a student on vacation, I recommend this to be on your top list of beautiful places in Evanston, Il. The northwestern university has many facilities and activities for the best fun, including sports, art shows, etc.
It surely has everything for everyone. Start planning your next vacation.
Address: 633 Clark St, Evanston, IL 60208, United States.
#2. Shakespeare Garden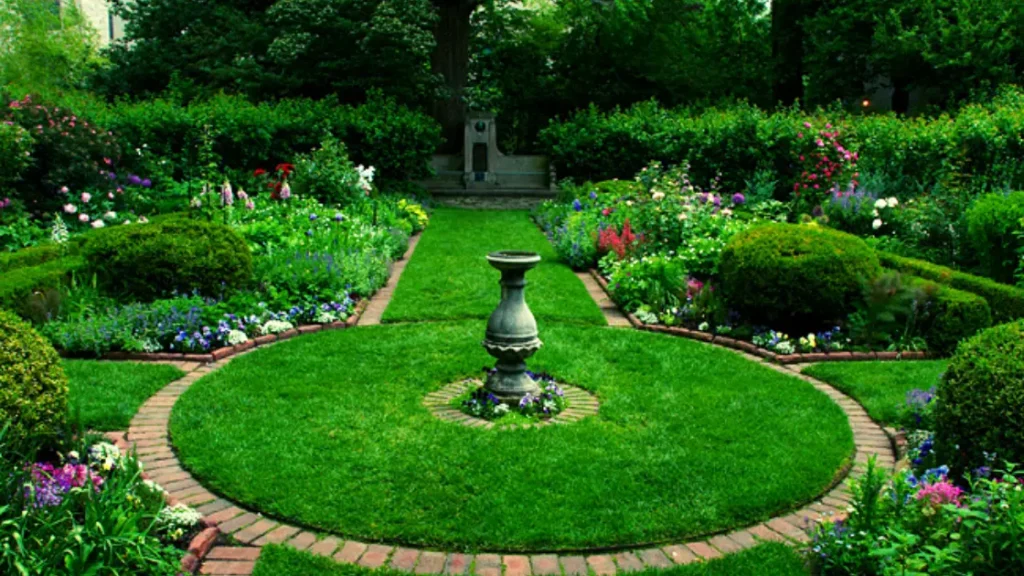 If you are looking for a cool gateaway for your quiet and loving moments, you should consider Shakespeare garden.
Shakespeare garden is situated within Northwestern University, Evanston, established in 1929. It was the first Shakespeare garden built in the united states in remembrance of the American playwright Williams Shakespeare.
Shakespeare garden is a beautiful, abstract design featuring numerous plants and colorful flowers. This garden is a nice location for picnics, dates, strolling, and a serene place to read.
If you are visiting Evanston for the first time, endeavor to add this to your list of things to do in Evanston il for the weekend.
Address: Northwestern University, Evanston, IL 60208, United States.
#3. Block Museum of Arts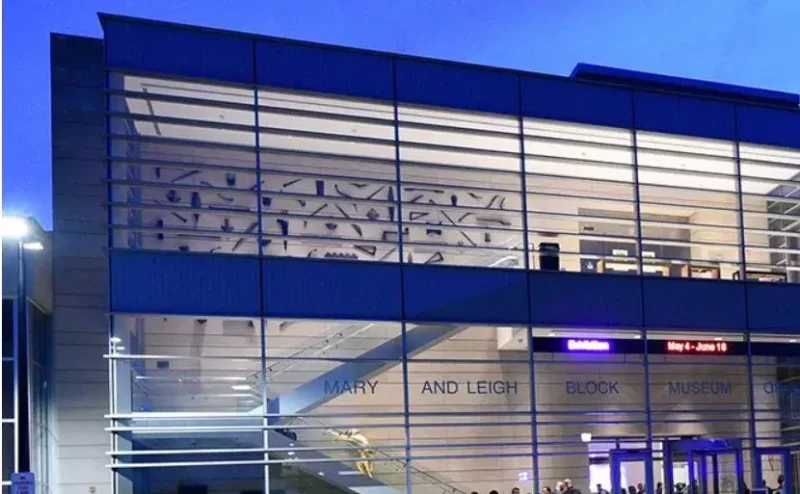 Another interesting destination is the Block Museum of Art. It's one of the free things to do today in Evanston, Illinois, for an unforgettable vacation.
Block museum of art is a public art museum situated within the Northwestern university but opened to the general public. It is where Evanston, Illinois, arts are collected and modeled to the public. It houses outstanding Chicago graphics art from around the 1930s to the 1940s.
It offers programs and exhibitions implying northwestern areas' curriculum, teachings, and research. As an artist, scholar, and curator, the block museum of art is a renowned place to visit for a great experience.
Block museum of art is a great historic gem to uncover, promoting the art industry. Don't misuse your opportunity!
Address: 40 Arts Cir Dr, Evanston, IL 60208, United States.
You can check out the best restaurants in Evanston, Illinois here.
#4. Halim Time & Glass Museum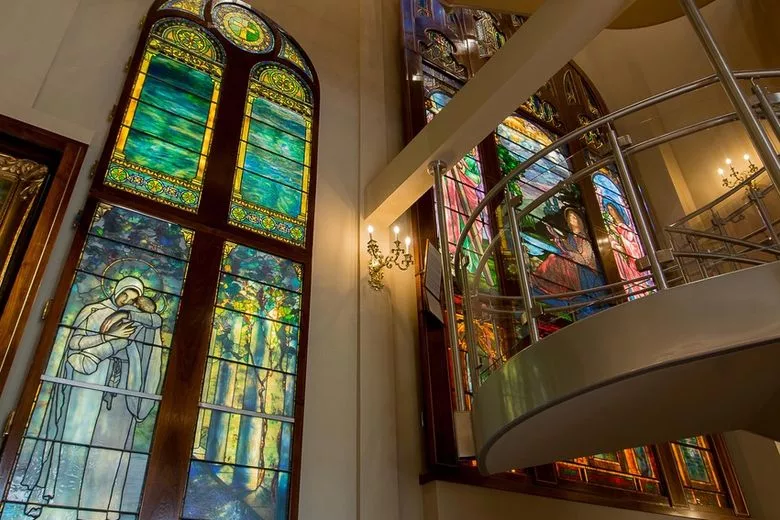 Halim Time & Glass Museum is a unique and outstanding destination in Evanston, IL. It is a place that displays the collection of the world's largest and most comprehensive selection of wristwatches, clocks, and restored stained glass windows.
Halim Time & Glass Museum houses the historical and rare times and a glass of the United States, quite an amazing place to visit out from home. It offers many exhibitions and lives shows, which are comprehensive and educative.
It is a good place to take kids on vacation, family gateways, and other interesting celebrations for a fun-filled one. I became a fan after discovering the hidden gem of Halim time & glass museum.
It is very accommodating, welcoming both children and adults. It is wheelchair accessible, with other features, such as enough parking space, good toilet facilities, etc.
Hurry to make the most interesting vacation!
Address: 1560 oak Ave, Evanston, IL 60201, United States.
#5. Grosse Point Lighthouse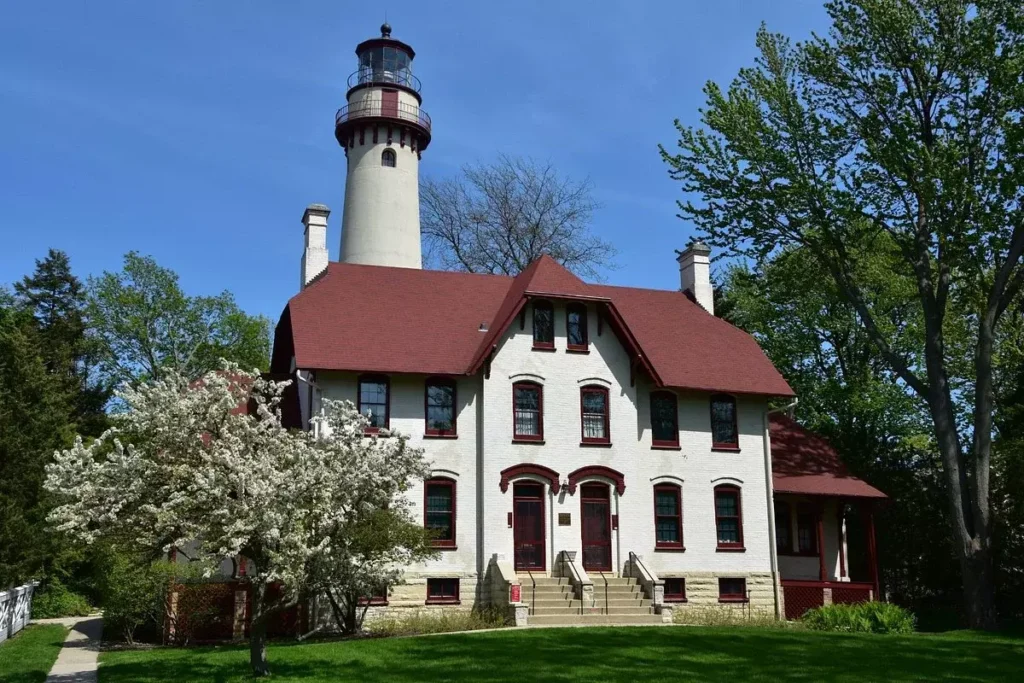 Groose Point lighthouse is another interesting place to visit. It is an amazing place for a gateway. Grosse Point lighthouse can help serve on many occasions. It entertains families on vacation, business partners on hangouts, birthday parties, couples on honeymoon, lovers on dates, etc.
A groose point lighthouse is a beautiful place with a surrounding beach. The lighthouse stood as a historical landmark with about 141 steps to get to its light tower. Trekking up to this tower is very interesting, especially when you are touring in a group.
There are fun seasonal tours to engage at every point you visit the lighthouse. There is the presence of free parking spaces. Very interesting! Don't miss out!
Address: 2601 Sheridan Rd, Evanston, IL 60201, United States.
Planning a road trip around Illinois? We've got you covered! Here are some of the best things to do in bloomington illinois, Effingham Illinois, and Fun Things to do in Schaumburg (Illinois).
#6. American Toby Jug Museum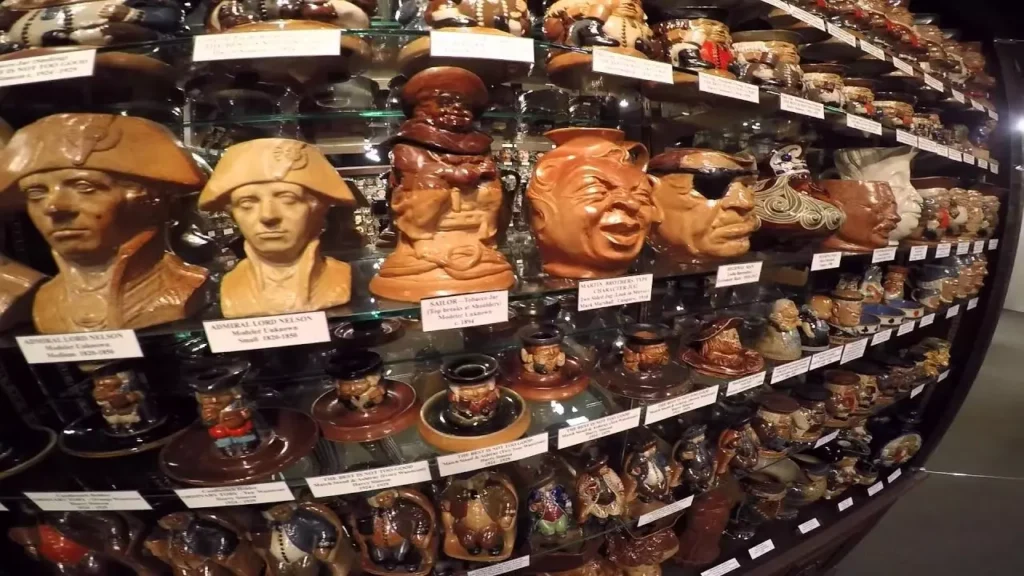 Another fun thing to do in Evanston, IL, the united state, is to visit the American Toby jug museum. This is another magical place with so many collections of jugs. It houses over 8000 Toby character jugs of various shapes, sizes, and colors.
It is a place you will love to visit over and over again. Good enough, the admission is free. In the American toby jug museum, you will get to listen to the story behind the beautiful collections and establishment of the museum. It is so inspiring.
This is another interesting place very good for kids, accessible to wheelchairs, and has a parking space. Funny enough, they are not usually open during the weekend, utilize this knowledge and visit the museum, it will never disappoint.
Address: 910 Chicago Ave, Evanston, IL 60202, United States.
#7. Dawes park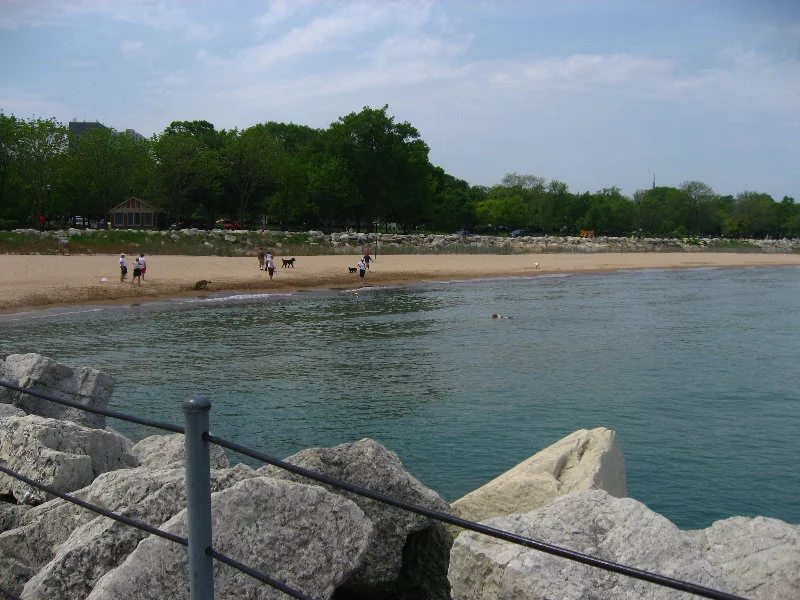 Dawes park is another exciting place to be if you are asked what to do in Evanston, Illinois, it's a very nice scene, and there are good views around. It is a stunning park for picnics, family getaways, birthday celebrations, and other celebrations.
It features a huge garden, pond, lake, beautiful walking trails, good cell service, a small beach, lots of seating, and shades. Bikers, joggers, boaters, sun worshippers, loungers, and lovers will find this place interesting.
Dawes park is a peaceful, beautiful, and relaxing place, although bustling with people. If you are a tourist, I recommend this place to enjoy a day filled with blissful fun.
Don't forget to drop your reviews later!
Address: 1700 Sheridan Rd, Evanston, IL 60201, United States.
#8. Cultivate Urban Rainforest & Gallery
Cultivate urban rainforest & gallery is an independent plant nursery shop and art gallery. It pictures nature and safe living.
Cultivate urban rainforest & gallery is one of the best in plant life in Evanston. I know you will love that earthy green smell and feeling around your house. Make this gallery a must-visit for that experience.
This place is a gem, bring along any plant care-related questions and get ready to be cleared at the end of the day. Children and adults feel comfortable exploring this gallery.
Cultivate urban rainforest & gallery offers over 300 plant species and plant pots. They also educate you on the choice of plant for your different homes, pet loving, etc.
The knowledge and experience from this gallery are one of a kind! Don't miss out!
Address: 704 Main St, Evanston, IL 60202, United States.
#9. Evanston History center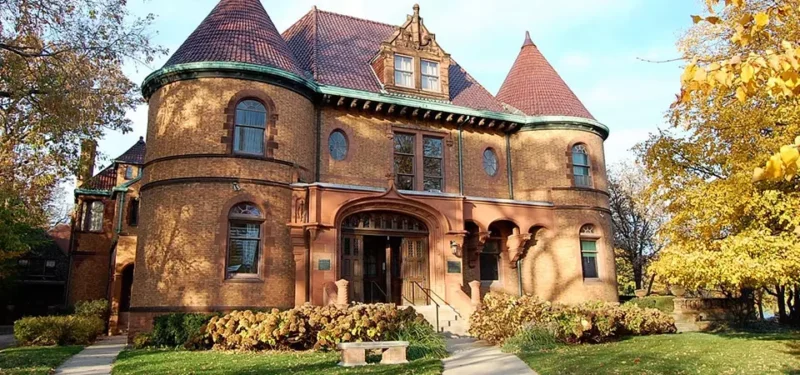 Evanston History Centre is one of the historical landmarks that tells Evanston's history, portraying its lifestyle, architecture, and other unique values, if you are looking for what to do in Evanston Illinois.
It was established by the 30th American president Charles Gates Dawes, who built the property and spent over 40years of his life.
Evanston History Centre is a place of interest and great value with a lot of fun to experience. The property is open to both locals and tourists alike.
It preserves a greater part of Evanston's local history, with beautiful exhibitions accessible at affordable prices. The staffs are very down-to-earth, very knowledgeable, and friendly. Go and explore!
Address: 225 Greenwood St, Evanston, IL 60201, United States.
Are you about to embark on an adventure to texas for a wonderful vacation? You can check out Fun Things to Do in Lake Jackson (Texas), Best Things to do in Waxahachie (Texas), Fun Things To Do In Kerrville (Texas), and Fun Things To Do In San Angelo (Texas).
#10. Merrick Rose Garden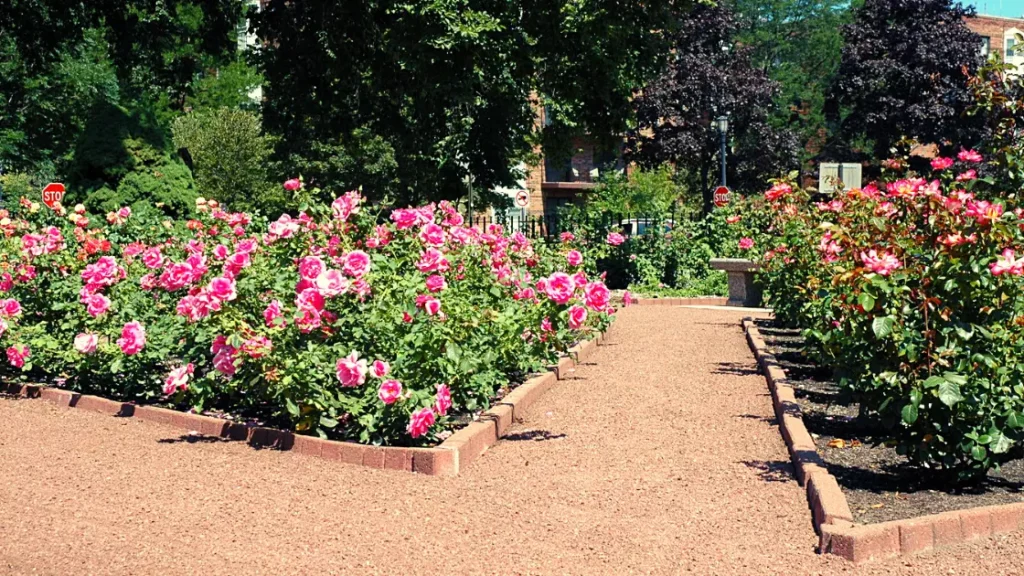 Merrick Rose garden is beautiful, with different rose colors beautifying every corner of the garden.
It is a park and a garden featuring hundreds of stunning rose bushes and a historic fountain standing gorgeously in the middle of the park.
Merrick Rose garden is an ideal place for events. All year round, it records several hosted events such as weddings, anniversaries, and parties for individual and corporate events.
Make that occasion colorful with Merrick Rose garden.
Address: 1426 Oak Ave, Evanston, IL 60201, United States. 
#11. Clark Street Beach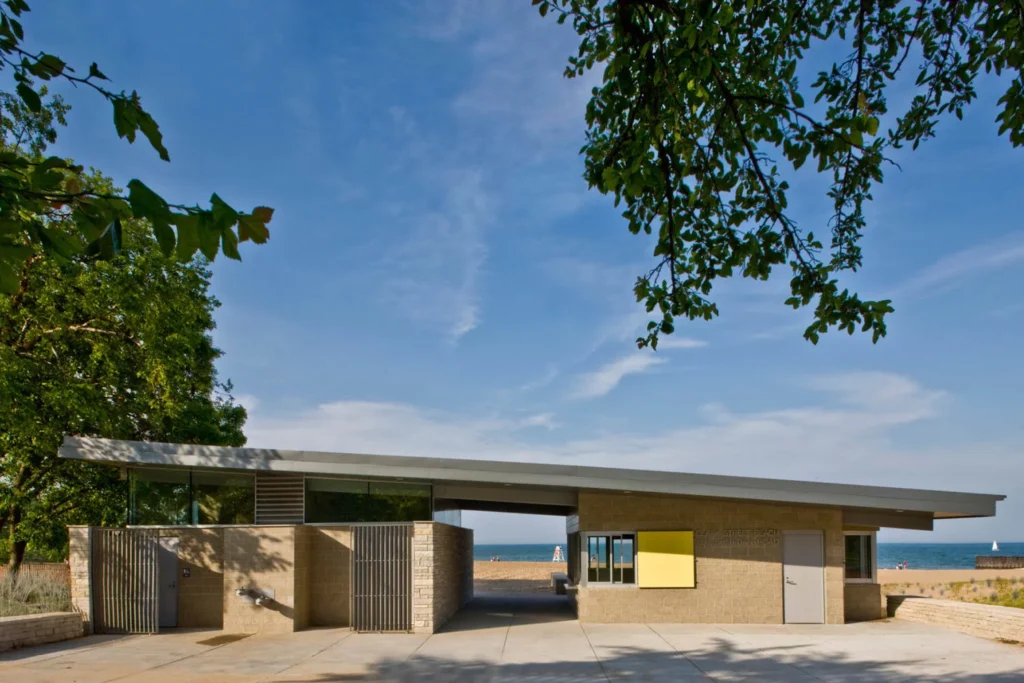 Clark Street beach is another interesting place to spend time with your family and friends. It is a beautiful place with high-quality water.
The beach features numerous fun activities, including biking, volleyball, swimming, etc. There are shades nearby to explore nature's beauty and some of its sandy beachfront.
Visiting Clark Street beach promotes the lively nature of Evanston, the beautiful serene surroundings, and the heavy waves of the beach. It's very fun, so don't think twice! Get your backpack ready. Let's explore!
Address: 1811 Sheridan Rd, Evanston, IL 60201, United States. 
#12. SPACE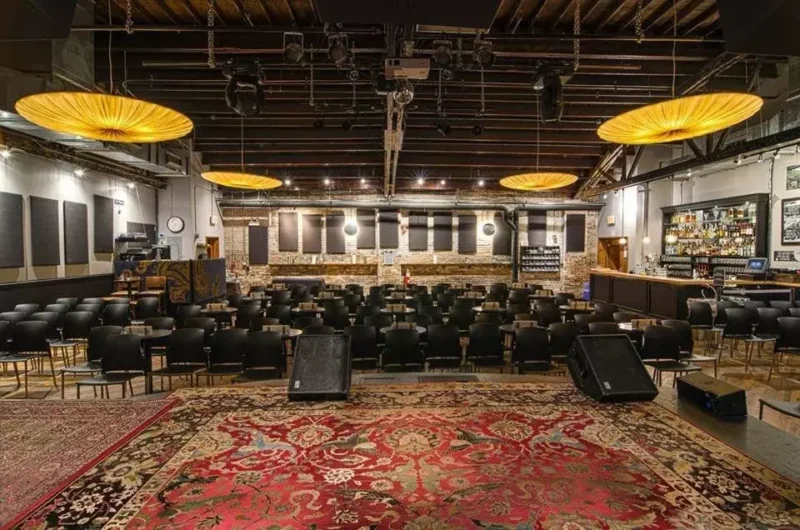 The Evanston Space is a small concert hall and one of the most amazing hidden gems to uncover in Evanston, Illinois. It is close to the CTA purple line mass transit elevated train station in Dumpster.
SPACE is an acronym for Society for Preserving Art and culture in Evanston.
It is a lovely place for music performances, live stage concerts, and visual arts. Evanston space covers about 250 visitors per seating and also a standing space.
The WXRT Listener poll recognized it in 2013 as the 4th position in the best venue. Space sells drinks for all ages, come and have fun with your best artist on the stage!
Address: 1245 Chicago Ave, Evanston, IL 60202, United States. 
#13. Mitchell Museum of the American Indian
Mitchell Museum of the American Indian is a historical museum that focuses greatly on the history, arts, and culture of the North American native people.
It is a place to find ancient American artifacts and Indian art from the pale-Indian period until today.
There are permanent exhibitions to engage with, most depicting the native culture of the people of woodland, Plains, southwest, northwest coast Arctic. Mitchell Museum of the American Indian also features galleries that exhibit thematic shows.
Address: 3001 Central St, Evanston, IL 60201, United States. 
Travelling around California? Take a look at some of the best things to do in Southern California, West Covina California, Gilroy (California), and San Bernardino (California).
#14. Sketchbook Brewing Co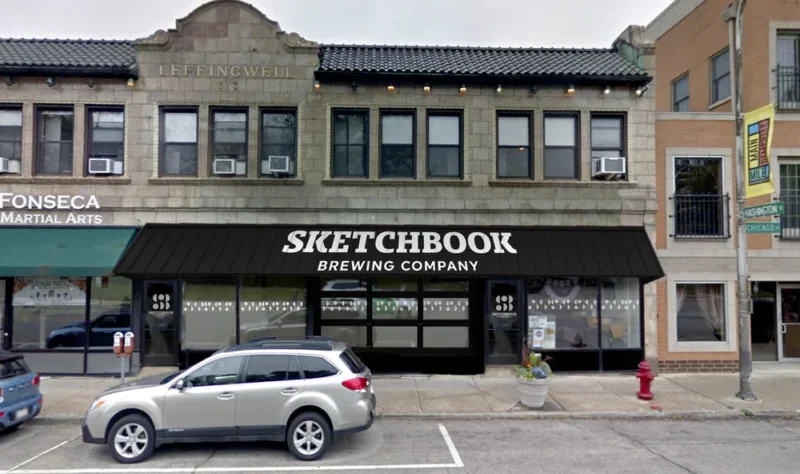 Another interesting place in Evanston, IL is the Sketchbook Brewing Co. It is a craft brewing company that brews various historical and innovative styles.
It is a great place to stop for a fantastic wine tasting after a busy day in its tap room. Its collection of drinks tastes heavenly, and you can't afford to miss out.
Note that sketchbook brewing companies don't offer delivery service, so do not expect such.
I highly recommend this place to host your business partners, as many deals are made with a glass of wine. You won't regret your options!
Address: 821 Chicago Ave, Evanston, IL 60202, United States. 
#15. The Spice House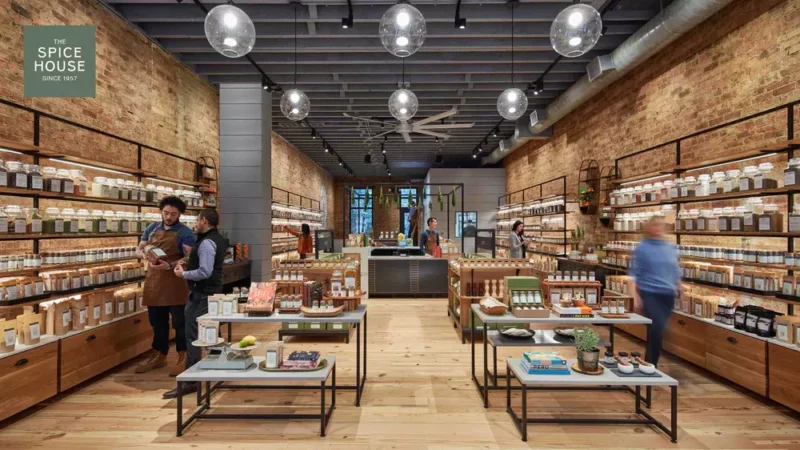 The Spice House, as the name implies, is a spice store you won't ever regret visiting. If you are a chef or enjoy cooking, you owe yourself a trip to the Spice House.
It got a wide variety of spices ranging from premium spices, herbs, specialty seasonings, rubs, salts, and extracts. My first visit was accompanied by a warm welcome and lovely customer care service.
As a resident in Evanston or a vacation tourist, check out my favorite destinations. It is worth the trip. They offer both in-store shopping, in-store pickup, and delivery service.
Address: 1941 Central St, Evanston, IL 60201, United States 
#16. Marie Parie Boutique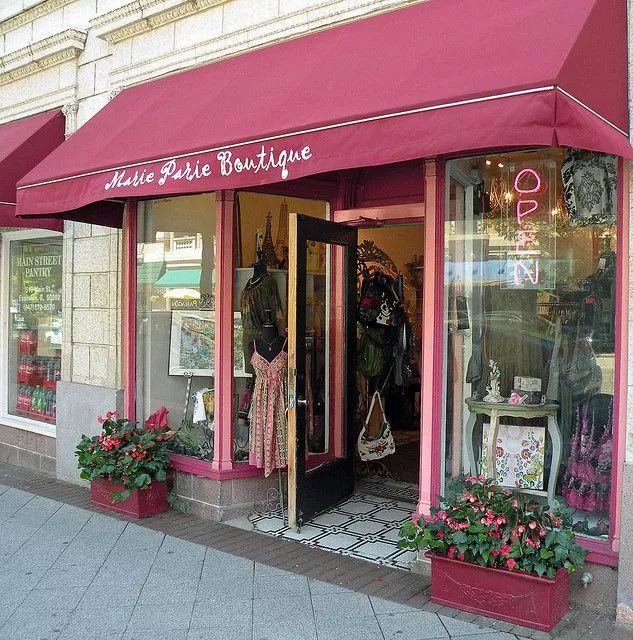 Marie Parie boutique is one of the most highly rated boutiques, both in quality and sales price. It is a perfect place to get that deserve gift items for your loved ones, especially the females.
It has so many unique selections (Paris-themed) in its collection that I always enjoy visiting the boutique. Ranging from the clothes and accessories, they are well priced and unique.
If you are visiting Evanston for the first time, try stopping around this boutique for a nice shopping, it's worth the time and resources.
Address: 508 Main St, Evanston, IL 60202, United States. 
#17. Downtown Evanston Farmers' Market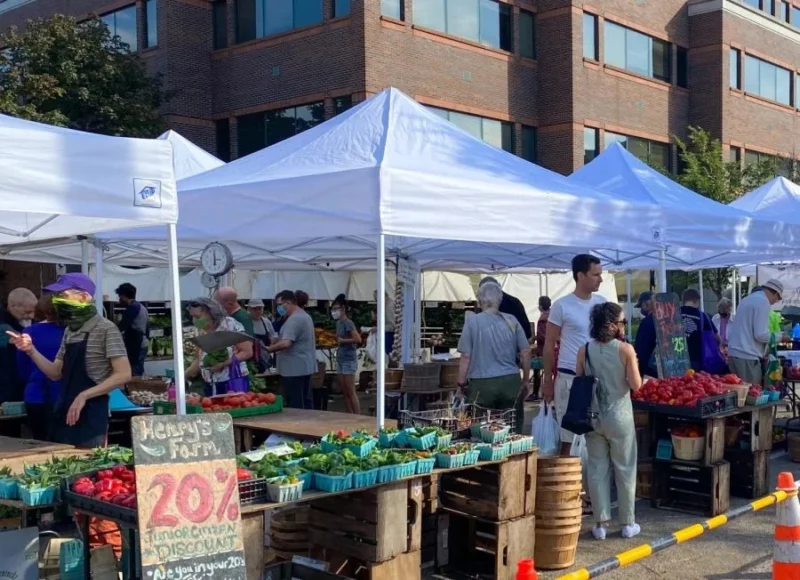 Downtown Evanston farmers market is a recognized farmers market to shop your fresh foods. It is not a crowded place, as such suits great for family shopping.
Fresh foods can never be compared to canned ones, making them a top priority and a must to visit destination. The market offers fresh products ranging from fruits, vegetables, natural flowers, coffee, herbs, and more with nice and friendly vendors.
Please note that the market is open on Saturdays from 7 am to 1 pm. Make it your Saturday morning destination. Add this to your list of free things to do in Evanston, Illinois, this weekend.
Address: 1800 mapel Ave, Evanston, IL 60201, United States. 
#18. Lock Chicago Escape Room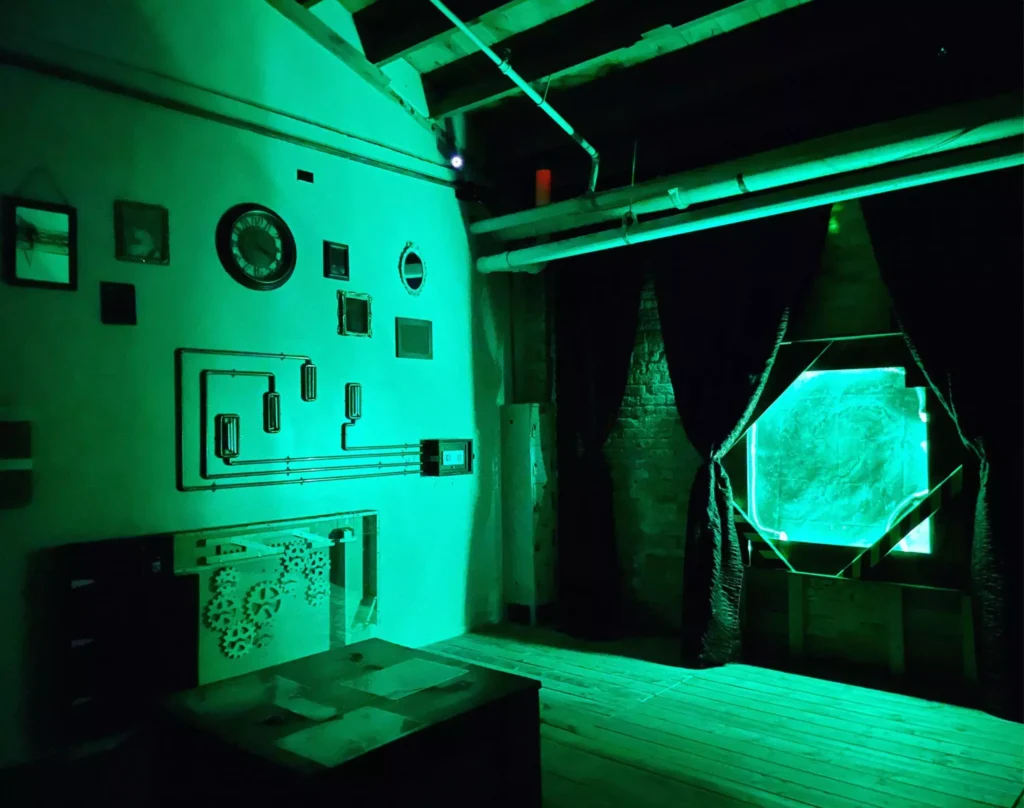 Lock Chicago Escape Rooms is an entertainment hub featuring 3 themed escape rooms. If you are confused by the context of "escape room," it is a space designed with a theme and puzzles normally solved through group and teamwork.
Lock Chicago escape room is an innovative and fun place for excursions, family, and friends. Adventure serving the greater Chicago area.
Your intelligence gets tasted, and it increases your thinking speed and smartness. The puzzles are quite challenging to solve but very fun to play.
Go with your desired group, and make the most fun adventure in Evanston, Illinois.
Address: 2510 Green Bay Rd, Evanston, IL 60201, United States. 
#19. The Actors Gymnasium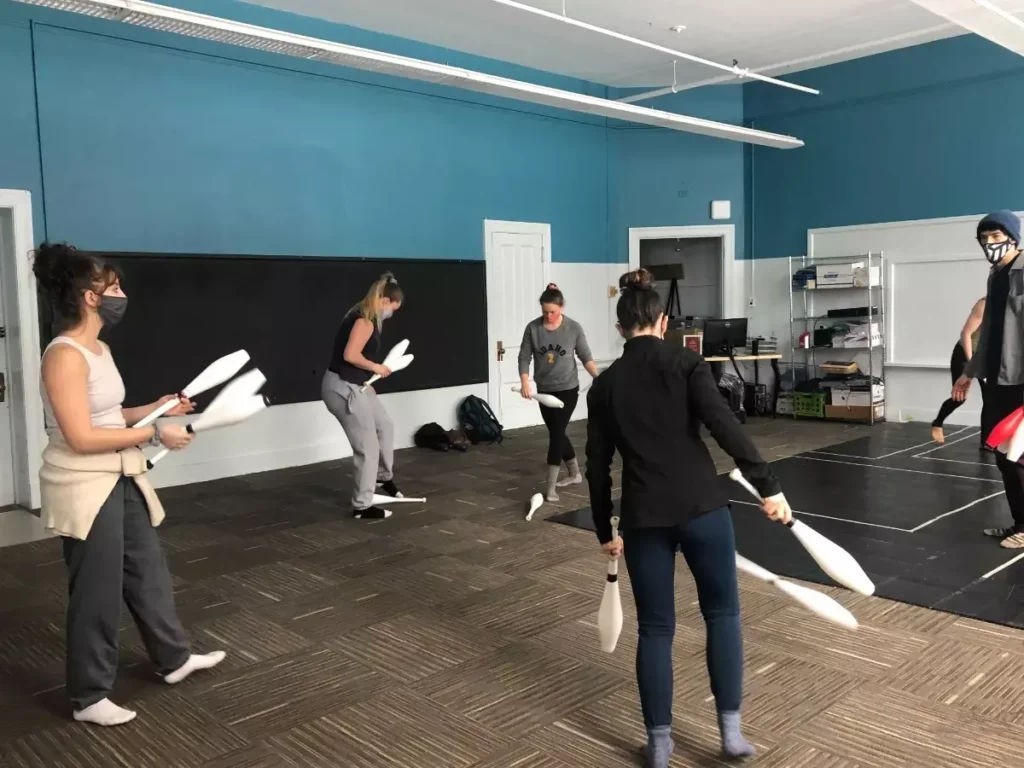 Another interesting thing to do in Evanston, IL, for a great vacation is to visit the actors' gymnasium. It is a unique circus and one of the nation's performing arts training centers.
The actor's gymnasium has become home to many of all ages. It has a very engaging and entertaining professional staff and provides educational programs for its students.
They offer award-winning entertainment for special and corporate events, camps, classes, children's circus performances, and professional training. Let your kids learn how to fly physically, emotionally, and otherwise.
Address: 927 Noyes St Suite 110, Evanston, IL 60201, United States.
You may also like to check out the best things to do in Jefferson City (Missouri), Fairhope (Alabama), Jammu (Jammu and Kashmir), and Noida (Uttar Pradesh), India.
#20. Nichols concert hall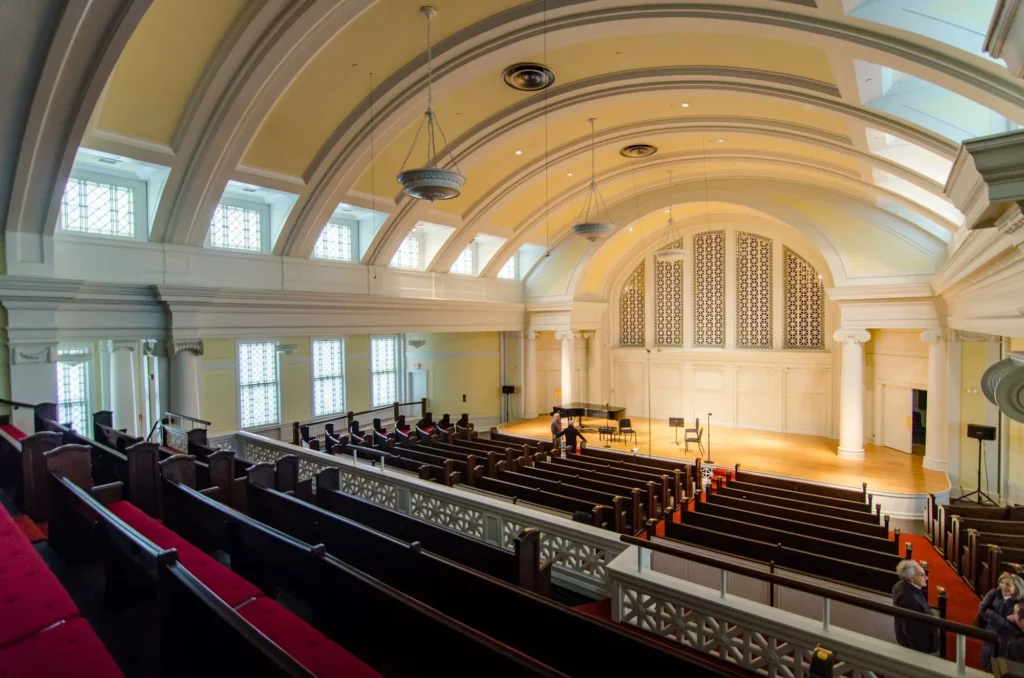 Nichols concert hall is a classical concert hall venue featuring classical music performances with bench seating.
The venue once served as a church before it was converted into an entertainment hub. This is a result of the perfect acoustics and settings.
Nichols concert hall is a highly recommended venue for concerts. The performers are wonderful. The toilet and bathroom are always clean, located in the basement. It's great and fun.
Address: 1490 Chicago Ave, Evanston, IL 60201, United States.
#21. Antalee Wellness Spa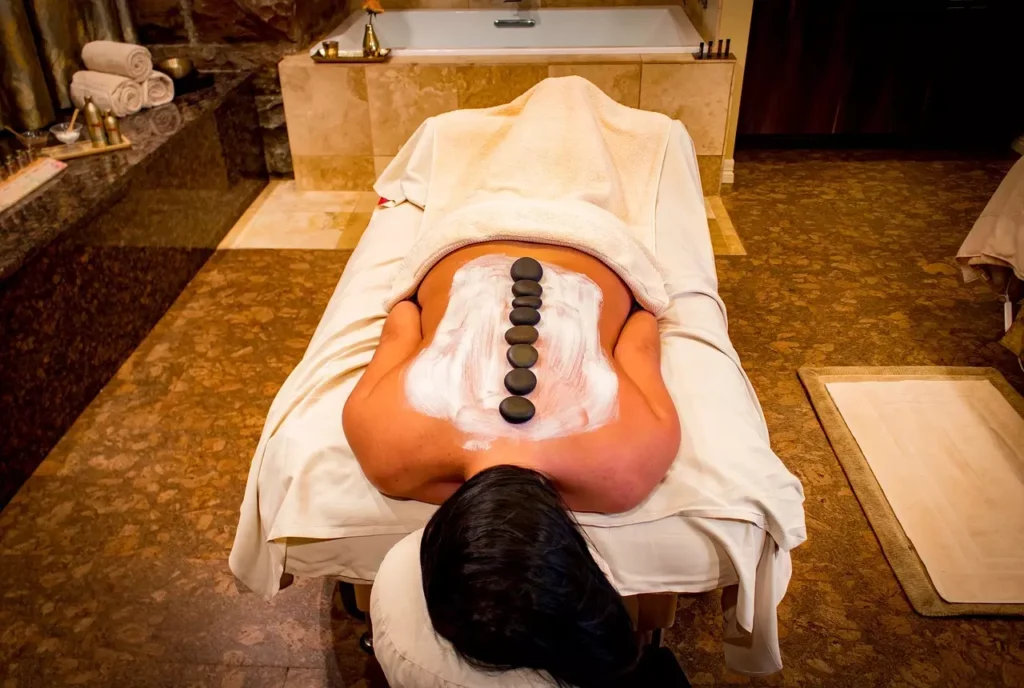 Evanston is a city that offers a variety of options for entertainment. Annalee Wellness Spa, for example, is a place where you can enjoy a relaxing massage and also shop for locally made products. This ia also one of the best spa in Evanston, Illinois.
For those who want to try something new, the spa has workshops and classes on wellness skills like yoga, tai chi, and qi gong. It's an all-inclusive experience for those seeking relaxation from body and mind.
Here at Antalee Wellness in Glenview, they offer soothing treatments, focusing on organic products, in an environment of peace and relaxation.
Their Holistic Doctor offers expert support to encourage the natural healing process and balance in many different aspects of life. Utilizing the highest quality supplements, you will achieve mental and physical wellness.
Review: "I have been going here for many years. Sophia is the esthetician whom I have every time for facials. She consistently gives me personalized service and my skin looks amazing when I leave. I like the fact that she knows just what my skin needs, and I truly feel that she cares about me as a person too." ~ Anne Marie H.
Address: 1352 Patriot Blvd, Glenview, IL 60026, United States
#22. Lighthouse Yoga Evanston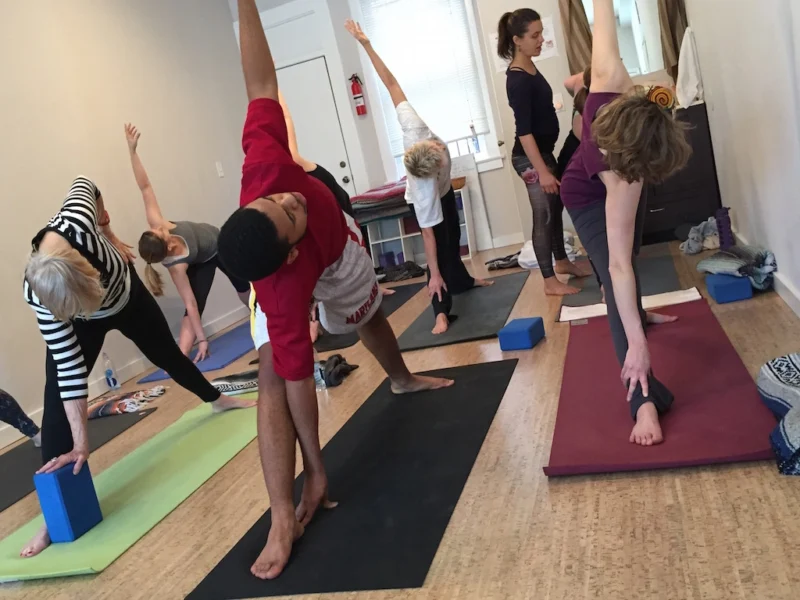 Lighthouse Yoga is a non-profit organization that offers affordable yoga classes. It strives to create a welcoming environment for all, regardless of race, gender, sexual orientation, age, or ability. Classes are held at their studio on Davis Street near Main Street and have been taught by incredibly talented instructors.
They offer many different types of classes, including Yin Yoga (a slow-paced practice with long holds), Vinyasa Flow (a more active class with synchronous movement and sequencing), and Yoga Nidra (a deep relaxation).
Lighthouse Yoga offers a variety of classes for beginners and seasoned yogis alike. Whether you're interested in practicing ashtanga or want a gentle class for the entire family, Lighthouse Yoga has it all! They also offer kid's yoga and prenatal yoga.
These classes are wonderful because the teachers cater to each individual's needs. For example, those who may not be strong enough can work up gradually, so they don't get too exhausted during class. In contrast, those who already have an established practice can push themselves harder without fear of injury.
The studio has beautiful décor and a spacious changing room where people can store their belongings safely after class. Add this to the best Yoga in Evanston, Illinois today.
Address: 1234 Sherman Ave #106, Evanston, IL 60202, United States
#23. Harmony Salt Cave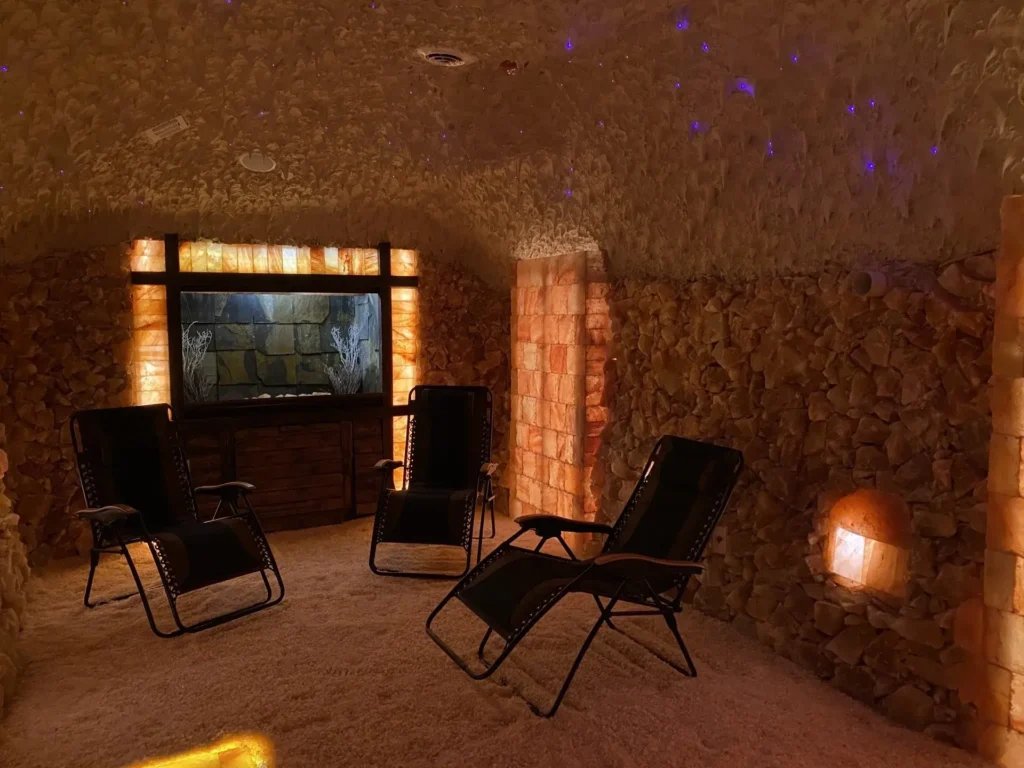 One of Evanston's most unique and enjoyable activities is the Harmony Salt Cave Spa. It's a great way to relax and escape from the outside world for an hour or two. The salt cave features a variety of salt-infused therapies such as salt scrub, salt glow, and salt baths designed to soothe the skin and promote relaxation.
During each session, you will be surrounded by over 3,000 pounds of Himalayan pink crystal salt heated up to 120 degrees Fahrenheit.
In addition, there are also infrared heaters that will warm up your muscles on contact. There are also scents infused throughout the cave, such as lavender and eucalyptus, which leaves your mind feeling clear and relaxed.
Salt Caves, Massage, Salted, Infrared Sauna, Hand & Foot Salt Detox. Himalayan Salt Caves is your destination for stress relief, self-care, and relaxation.
One of their rooms, the large Salt Cave (seats up to 7 people), has a water fountain, a zero-gravity chair, and 10,000 pounds of Himalayan salt, which you can combine with an enhanced intimate experience seat three in our Cozy Cave with heated massage chairs.
Along with the traditional beauty services we provide, They also offer a Hand and Foot Salt Detox, Infrared Sauna, Salt Cave Massage, and massages on our salt beds to simulate the benefits of a dry, dusty climate like in the Himalayas.
Review: "We had a wonderful time at harmony salt cave. We started with couples massages before spending some time getting salt treatments. The massages were okay, but good for the price." ~ Brittany V.
Address: 765 S Buffalo Grove Rd, Buffalo Grove, IL 60089, United States
#24. Grateful Yoga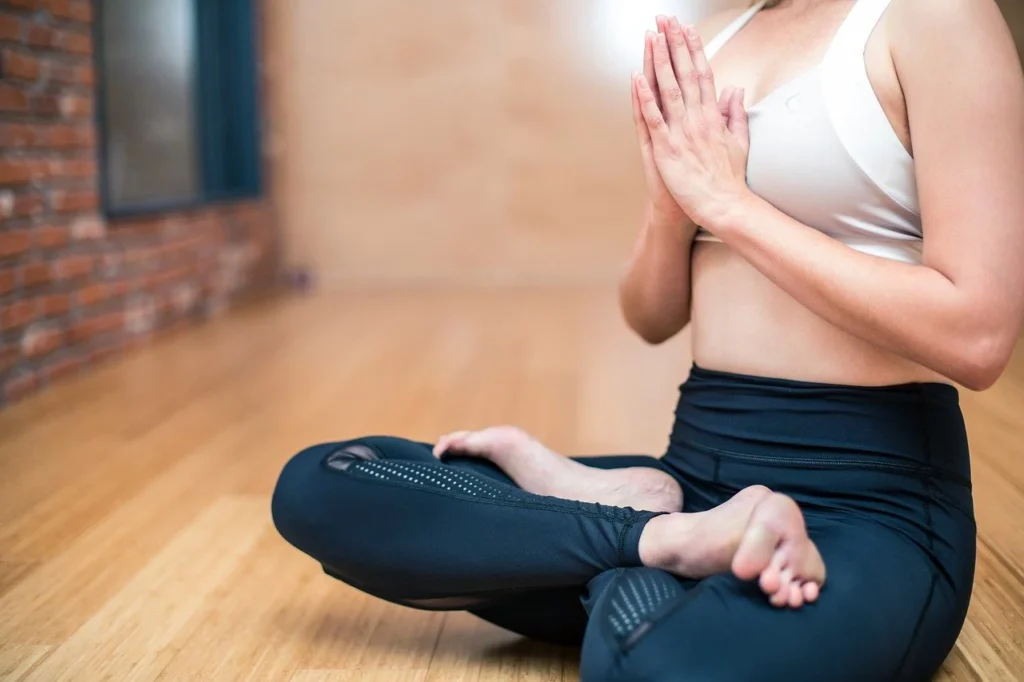 Evanston is a college town, so all sorts of fun activities are happening. I went to Grateful Yoga and had the opportunity to meet some new people and learn some helpful tips. The instructor was enthusiastic and helped us focus on our breathing throughout the class.
It was a great experience! Only 12 people attended the class, making it feel more intimate. The class started with 5 minutes of relaxation and stretching. Next came 20 minutes of yoga poses (standing poses) before concluding with 20 minutes of sitting meditation (treatment).
One thing that was different from most other classes is that we did not chant or use words during meditation–we sat quietly in silence for 20 minutes.
This made me connect with myself even more than usual because my mind wandered less. When I arrived home after the class, my body felt relaxed and energized simultaneously!
Evanston's Grateful Yoga provides a space for people of all ages and abilities to unite through the power of yoga. Whether you're looking for a morning stretch or an evening workout, Grateful Yoga offers classes at various times throughout the week and is open on weekends, too!
Address: 1108 Davis St, Evanston, IL 60201, United States
What is Evanston IL famous for?
Evanston is home to Northwestern University, one of the world's most prestigious private research universities. The school was founded by John Evans, who left his fortune and property to create a university in the northern part of Cook County. Evanston is also known for its high concentration of health care professionals and first-class schools.
Evanston is a city in Cook County, Illinois. It is about 14 miles north of Chicago's downtown area and the Loop. It is a city that has historically been home to a wide range of ideologies, with residents including both well-known and unknown artists and thinkers. The town offers a variety of exciting things to do this weekend, so be sure to get out there!
Is Evanston IL a good place to live?
Evanston is a suburb of Chicago filled with beautiful architecture, a vibrant downtown, and some of the best restaurants and bars in the city. It's also home to Northwestern University, meaning there are many students around.
It's a great place for young people (or not-so-young people) who want to be surrounded by new ideas and opportunities. The only downside: It's expensive here! But if you can afford it, we highly recommend living in Evanston. It is also one of the best places to live in Illinois.
What is the weather condition in Evanston Illinois?
Evanston has a humid continental climate with four distinct seasons. The summers are warm and hot, with average highs of 78°F (26°C) and lows of 58°F (14°C). The winters are cold, with average highs of 26°F (-3°C) and lows of 11°F (-12°C).
Snow is common throughout the winter season, but the total snowfall varies yearly, and there may be no snow one year or up to six feet within a week.
During the summer months, particularly in July and August, evening thunderstorms are common. The city gets approximately 37 inches of rain annually on average.
In the late spring through early autumn, heat waves can often reach 90 degrees for prolonged periods; during these spells, high humidity makes daytime temperatures feel much hotter.
Plan Your Trip To Evanston, Illinois
Evanston, Illinois, is a place with activities virtually for everyone, ranging from beautiful parks, beaches, historical landmarks, brewing companies, and so on, it should be a destination for your next vacation.
As a local or a tourist in Evanston, these carefully organize things to do in Evanston, IL will make your tour fun-filled.