20 Best & Fun Things to Do in Bangor Maine
Bangor, Maine, may not be the first city that comes to mind when you think of vacation destinations or places to go on vacation. But there are plenty of fun things to do in Bangor that make it an appealing destination for people looking to have some fun while they're away from home.
Bangor, Maine, isn't one of the biggest cities in the US, but it has plenty to offer to keep visitors and residents entertained.
From beautiful natural scenery to interesting historic sites and friendly residents, Bangor has plenty of fun things to do that can keep you busy from dawn until dusk and even later if you're having too much fun!
Between all the outdoor activities available and the activities that the city offers, you're sure to have an awesome time if you spend time there. Here are 20 fun things to do in Bangor, ME!
What are the Best Things to Do in Bangor Maine
#1. Bike Ride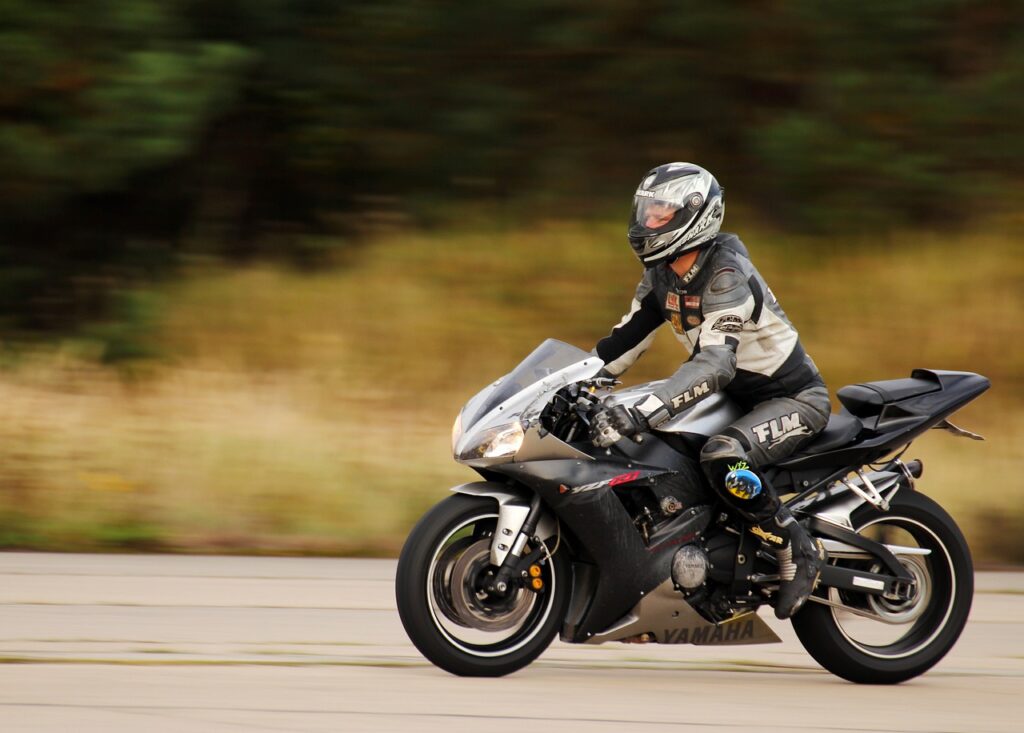 Set out on a deep adventure around Bangor on your two-wheeled mechanical companion.
The Bangor City Forest, the Kenduskeag Stream Trail, and the expansive grounds of the University of Maine are all excellent places to bike.
Do not worry if you have not brought your bike with you. Choose a bicycle for hire from Ski Rack Sports.
You can take in the crisp, cool breezes and vast stretches of immaculate greenery along these trail paths, the ideal way to start your Bangor vacation.
The first-holiday workout sets the tone for the remainder of the trip, and we guarantee it will significantly improve your health.
#2. Orchestra Theatre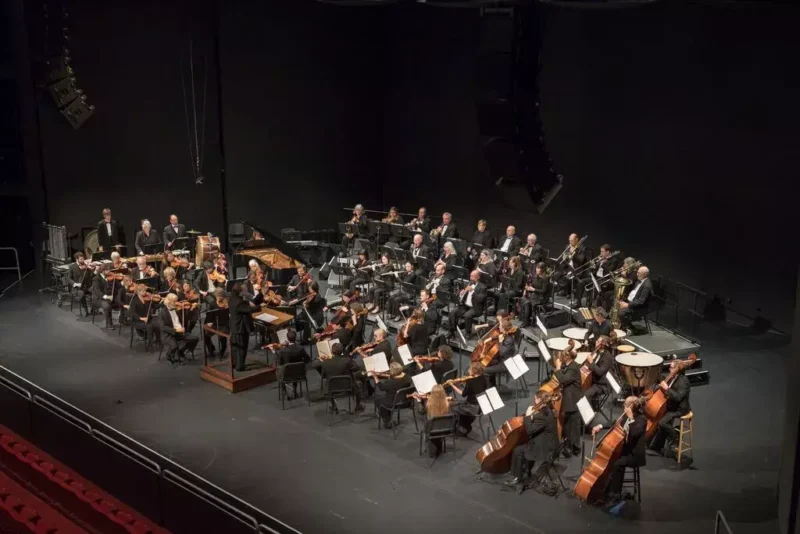 The Orchestra Theatre is a great place to be if you want to do something in Bangor, Maine. Put your acting hat on and take in one of the outstanding professional shows at the elegant Bangor Opera House by the outstanding Penobscot Theatre Company.
Or lose yourself in the deep crescendos of a heartfelt symphony at the Bangor Symphony Orchestra on the university campus.
Here, you will hear some classical music from the past. One of the nation's oldest community orchestras is this one. This orchestra is renowned and has been performing ever since 1896.
It is renowned for the musical skill of its seasoned musicians, some of whom have been performing in this orchestra for many years.
Address: 189 Exchange St, Bangor, ME 04401, United States
#3. Fort Knox
If you love reading Wikipedia pages about the Renaissance (or other historical events) at five in the morning, you should take a 35-minute drive outside of Bangor to the old Fort Knox.
You can discover delicious historical facts about the nearby area by touring the fort and looking at its many fascinating exhibits.
This large building is composed entirely of granite, which has withstood the test over the many years it has existed.
Address: 740 Ft Knox Rd, Prospect, ME 04981, United States
#4. Drive-In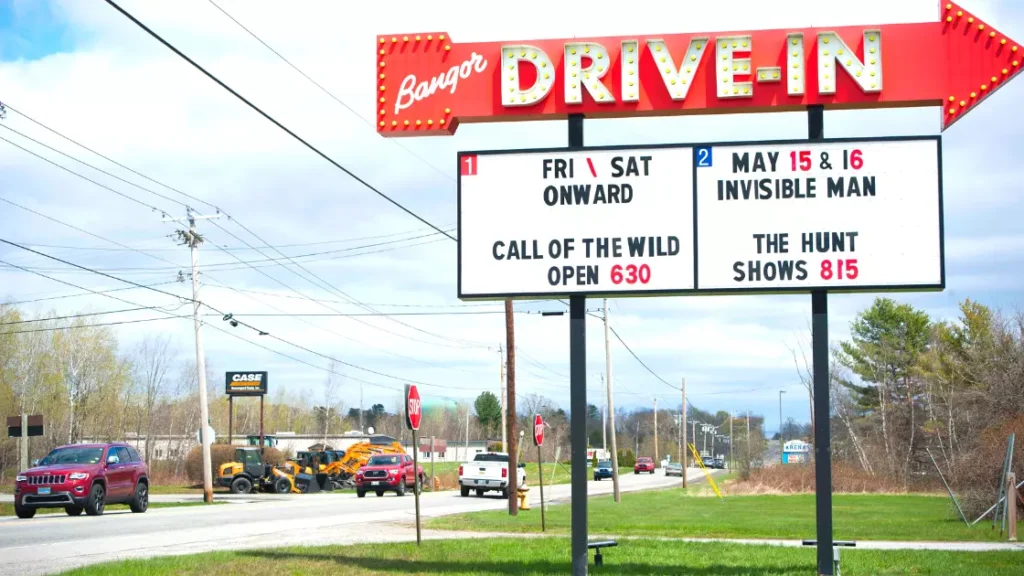 The drive-in is wonderful if you want to watch some fantastic movies because it's summer. This weekend, you need to add this to your list of things to do in Bangor, Maine.
At the fantastic Bangor Drive-In, you may get the ideal combination of different genres of movies. Here, you can watch some of the most recent releases in the pleasant outdoor area.
The Drive-In is unique in showing some of the vintage cult classics from Hollywood's golden age. Recline and enjoy some joyful, nostalgic recollections.
You can also read on the best restaurants in Bangor Maine Here.
#5. Orono Bog Walk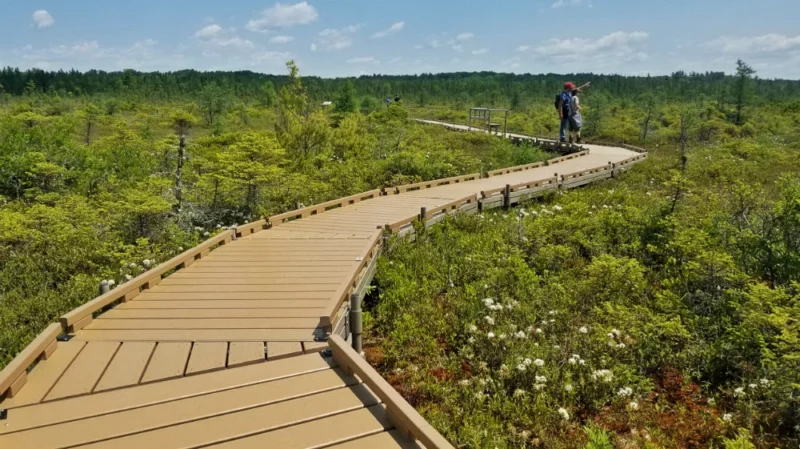 The Orono Bog Walk is the ideal excursion for those who enjoy hiking to get their hearts and blood pounding. The Orono Bog Walk does not. Both adults and young children find joy in it in equal measure.
You can stay longer by visiting this wonderful woodland. You can spend as much time hiking among its beautiful, verdant vegetation.
Around this walk, various local and exotic birds can fly overhead. This can be a lovely, therapeutic experience for bird enthusiasts.
Cross-country skiing here is another option for getting an adrenaline rush. Wander around this forest's surroundings as you turn and turn.
Planning a road trip to the United States for a wonderful vacation? I would recommend you visit these best places for a memorable vacation. You can check out the best things to do in Gainesville Florida, Athens Ohio, Evanston (Illinois), and Jefferson City (Missouri).
#6. Thomas Hill Standpipe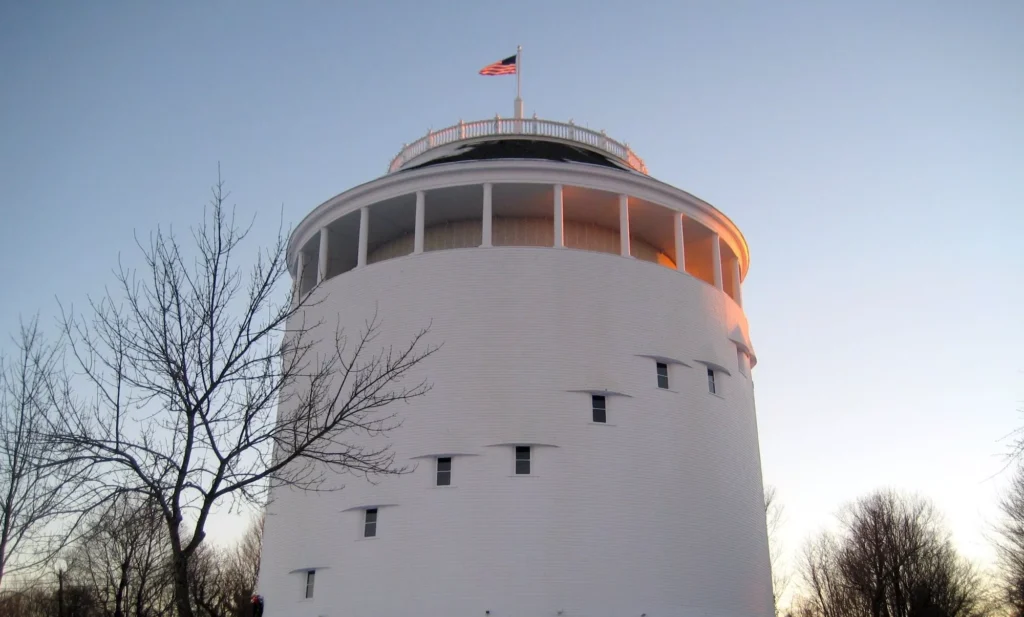 To get a bird's eye view of Bangor, you must go to Thomas Hill and stare down at the gigantic city expanse from the strategically placed Thomas Hill standpoint.
The top views are breathtaking, making them ideal for using your DSLRs. It is a significant historical site in Bangor and the pinnacle of civil engineering skills.
This historical location is recognized as an American Civil Engineering Landmark and is listed on the National Register of Historic Places.
The unique structure of this restricted monument is only open for thorough visits four times a year. But trust us when we say it was worth the wait.
If you are a tourist visiting Bangor, we strongly advise that you find out when the Thomas Hill Standpoint will be open to the public for tours and make travel arrangements accordingly.
It is a once-in-a-lifetime experience to see this ancient engineering structure. This is also one of the best places to visit in Bangor, Maine.
Address: 41 Thomas Hill Rd, Bangor, ME 04401, United States
#7. Stephen King Tour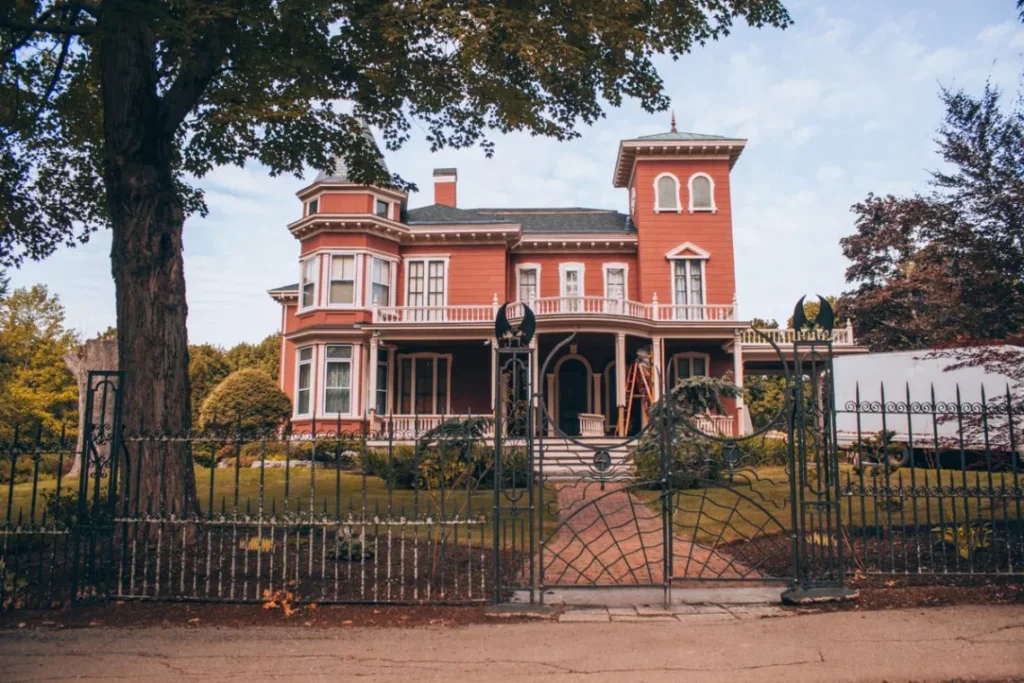 Any trip to Bangor wouldn't be complete without the iconic Stephen King component, right?
The most well-known resident of Bangor was inspired to write his remarkable stories by several of the city's landmarks and structures.
Some of these locations have already secured their places in literary history due to King's writing's inherent charm.
He brought these locations to life by creating beautiful small stories that have gained a cult following among his millions of fans.
If you were to take a "Stephen King" tour of Bangor, you would be amazed to see these places and structures made of real stone and concrete. You can stand and gaze at the infamous haunted water tower as all of Stephen King's unforgettable replays are in your mind at that moment.
#8. Leaf Peeping Day Trip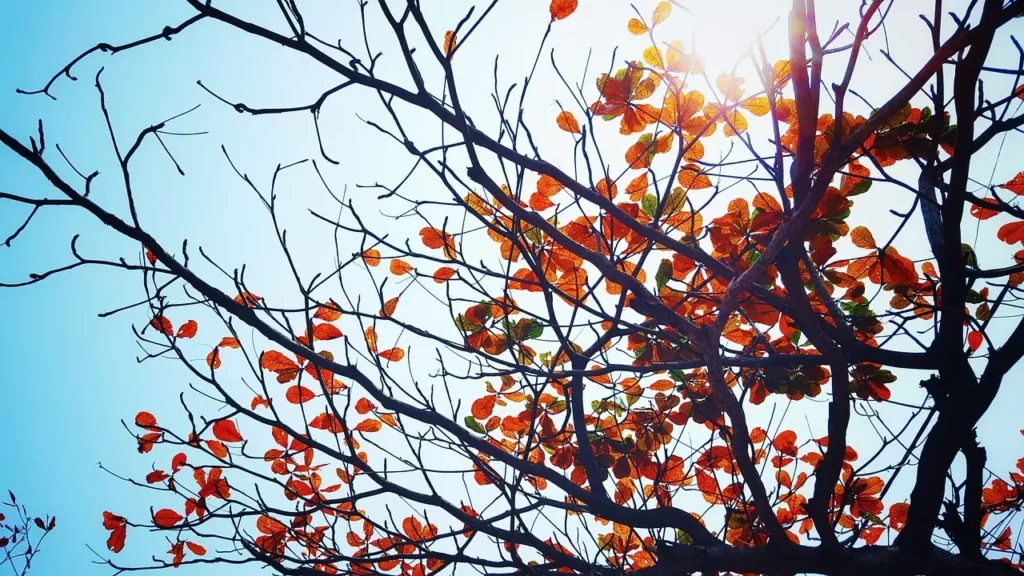 It's time to leave town and take in some amazing scenery. For a relaxing and undemanding experience, travel to Greenville and Moosehead Lake.
Alternatively, you can ride down the coast and explore Acadia National Park's diverse wildlife life.
There are many lovely animal species here, some of which are unusual and exotic. You'll have a ton of pleasure taking in the variety of life here.
The adjacent Baxter State Park to the north will treat you to even more animal beauty.
Enjoy watching and pondering the innate intelligence of the animals around you as they go about their daily lives with inventiveness and intuition that people sorely lack.
#9. Bangor Farmers Market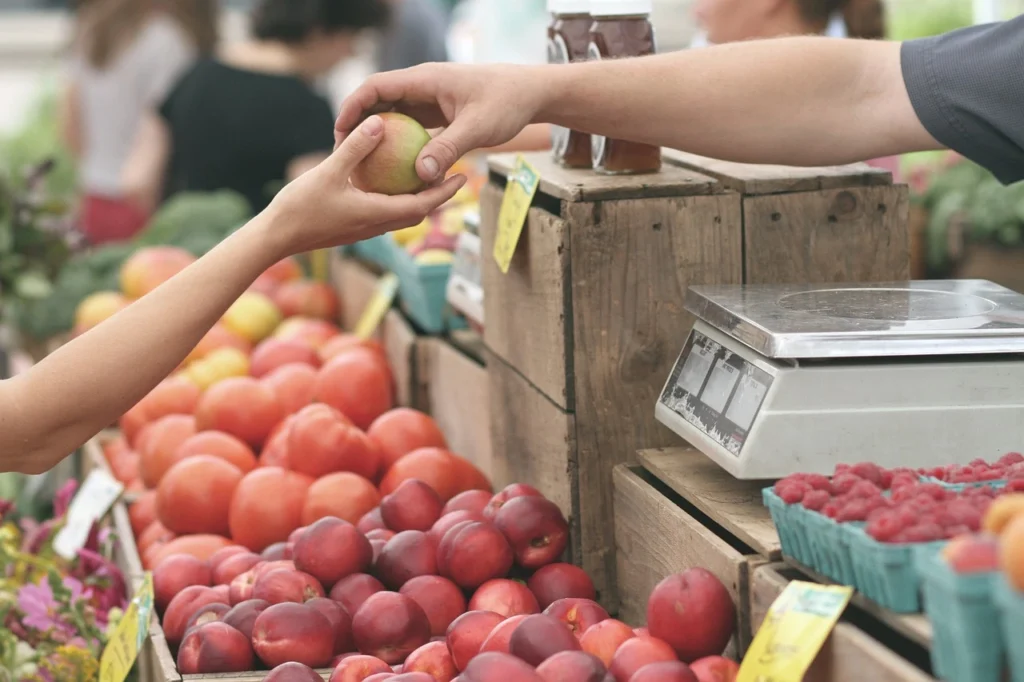 The Bangor Farmer's Market is the ideal location for you to get flavorful, local, fresh ingredients for your culinary endeavors.
The market's diverse and delicious local produce introduces fresh flavors and fragrances to pique your appetite.
The Pine Tree Inn, which has a tiny kitchen connected to each room, is where you may assemble your loot and travel.
Bring your culinary imagination to the table and prepare the most decadent regional dishes to tickle your taste buds.
Consider skipping one of Bangor's many fantastic eateries and spending the day cooking for yourself instead.
Address: 140 Harlow St, Bangor, ME 04401, United States
#10. Cole Land Museum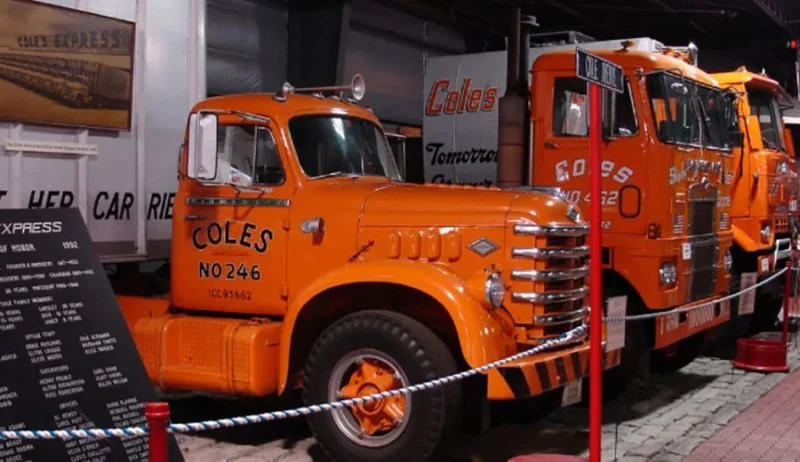 The Cole Land Transportation Museum is among Bangor's top attractions. This renowned museum features amazing relics from Maine's transportation history.
Various vehicles and devices, such as strong dairy carts and historic trains from the bygone ages, are displayed here.
The museum also showcases a wide range of objects that illustrate major times in the region's military history as a memorial to the war veterans who have served in the past.
Address: 405 Perry Rd, Bangor, ME 04401, United States
#11. Bangor Public Library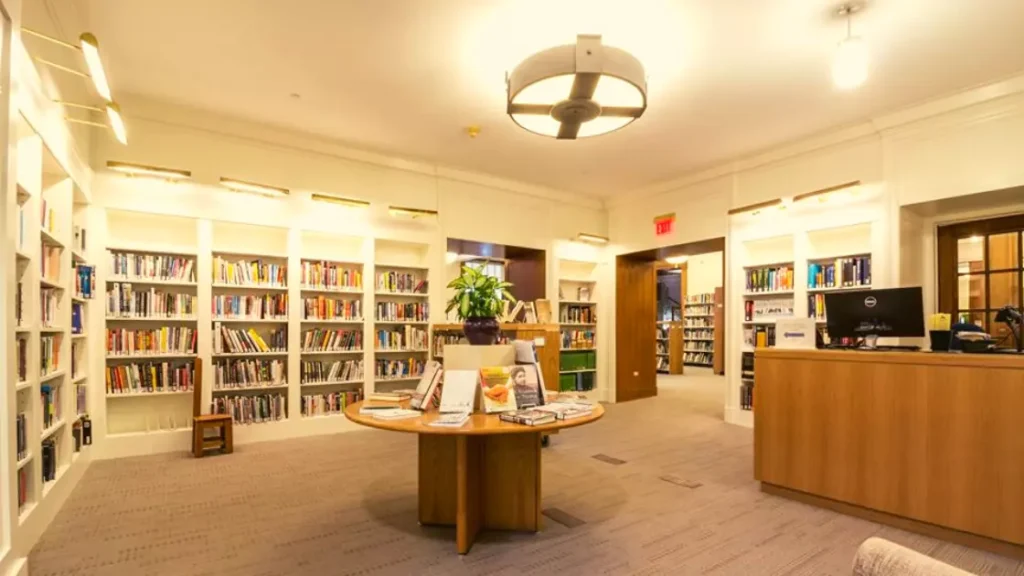 The wonderful books in the collection at the Bangor Public Library are a bookworm's paradise.
The structure itself is magnificent in terms of its architectural beauty. You can take your time looking at it carefully and admiring the artistry. Don't forget to put this on your list of free things to do in Bangor, Maine, today.
Additionally, many welcoming people in this area would be delighted to share some of the city's renowned stories and anecdotes with you.
The locals, the architecture, and the books all indicate the culture's history and roots, so you can also look closely at it.
Address: 145 Harlow St, Bangor, ME 04401, United States
#12. Duck of Justice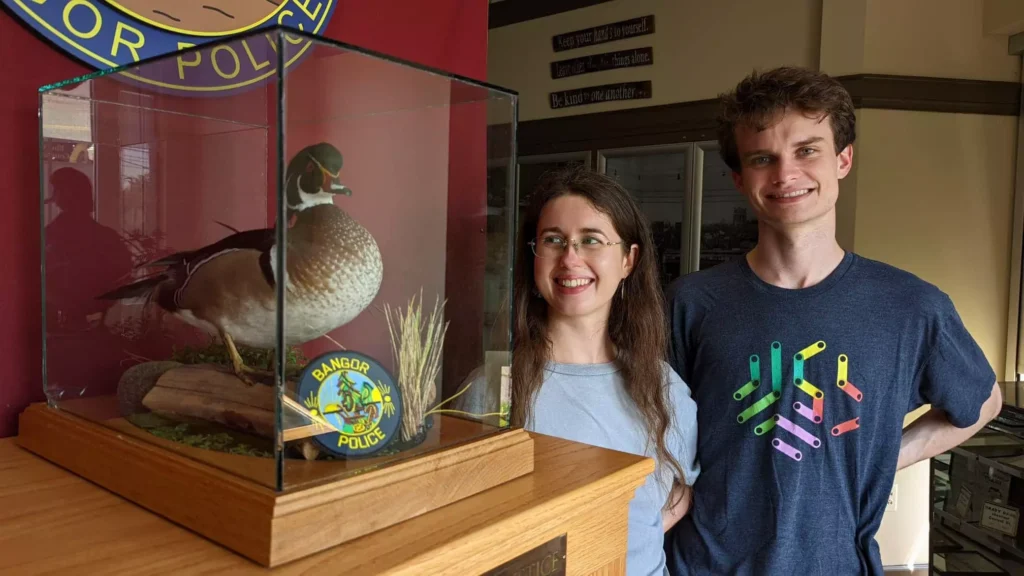 The Duck of Justice is well-known for serving as the police department's default emblem on its official Facebook page.
The mascot has been the focus of numerous amusing and intriguing social media postings and tweets for several years.
Here, you can personally interact with the fabled Duck of Justice.
Take fantastic and cheeky pictures while hanging out with the duck to add to your photo collection. You can have any form of friendly interaction with the duck here and document it in your photo album, except acquiring his autograph.
Address: 240 Main St, Bangor, ME 04401, United States
Are you about to embark on an adventure to Carolina? You can check out the best things to do in Florence (South Carolina), Spartanburg (South Carolina), High Point (North Carolina), and Concord (North Carolina).
#13. Hermon Mountain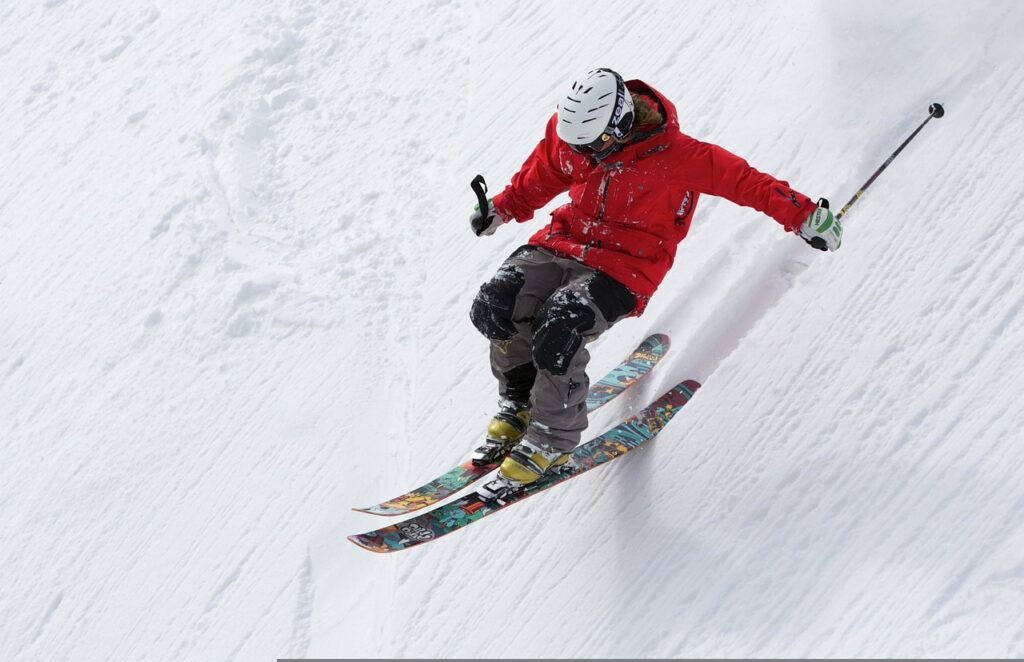 When visiting Bangor in one of Maine's chilly winter months, you could feel stocky locked from spending so much time inside.
By going for an exciting ski on the snow-covered Hermon Mountain, you can pack up your belongings, put on that extra pair of gloves and heavy jackets, and plunge into the wintery outdoors.
Skiing over the huge slopes of this mountain, covered in thick, deep snow during the chilly winters here, may be a leisurely experience that lasts for hours.
The wonderful dopamine release provides you with much-needed exercise and a revitalizing boost. So be sure to be here soonest.
Address: 441 Newburgh Rd, Hermon, ME 04401, United States
#14. Historical Tour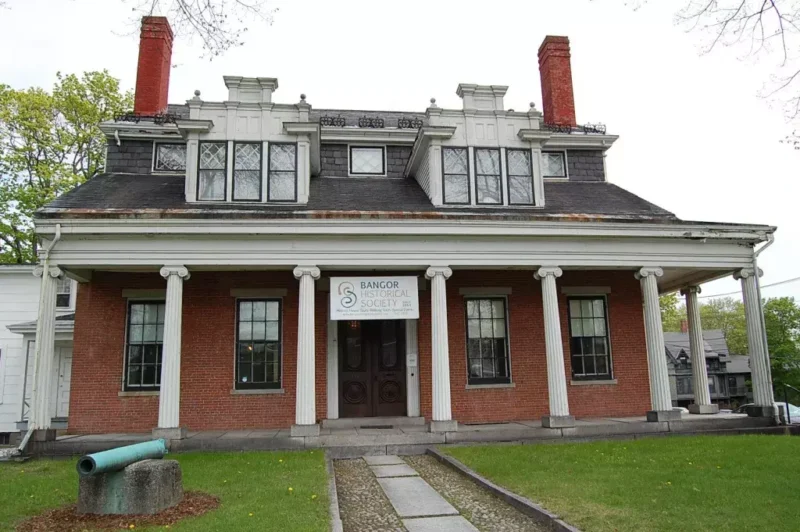 Bangor is a really old city with a lot of history. It would be best if you considered taking a thorough historical tour of Bangor and taking in the fascinating stories and events from its fascinating past.
As you go around the city, you may still see some artifacts from Bangor's past as a significant lumbar port.
For those who adore antique railroads, this area's underground train, which was among the first to be built, offers a wonderful glimpse into the exquisite railroads of the past.
Additionally, Bangor's downtown saw a notoriously terrible fire. There are still a few signs around here that recount that tragic story.
A guided history tour of the city is available through the Bangor Historical Society.
There is also the Thomas Hill Museum, which was earlier on our list for those who enjoy history.
#15. Treworgy Family Orchards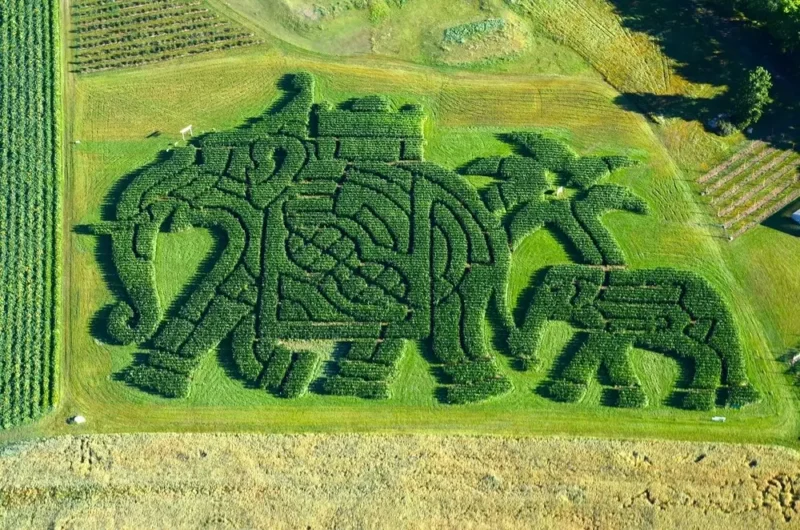 One of the best things to do in Bangor visits Treworgey Family Orchards. It's a family-owned orchard with everything you need for a day of fun and relaxation, including an apple cider donut stand.
Visit Treworgy Family Orchards for a fun-filled family day. This farm is a terrific place for families, offering activities like ice cream and a petting zoo in the summer, apple picking, and a corn maze in the fall.
It's great for kids and entertaining for teens and adults alike. The Pine Tree Inn at the Bangor Airport is only 20 minutes away, making this a perfect location for a few hours.
They have lots of activities, including apple picking and hayrides. There are also corn mazes and haunted houses if you want to get your scare! If you're feeling adventurous, there's even a Zombie Shoot Out where you can use paintball guns against actors dressed up as zombies (kids love this one).
Address: 3876 Union St, Levant, ME 04456, United States
You may also like to check out the best things to do in Waxahachie (Texas), Castroville (Texas), Rockport (Texas), and Killeen (Texas).
#16. Mount Hope Cemetery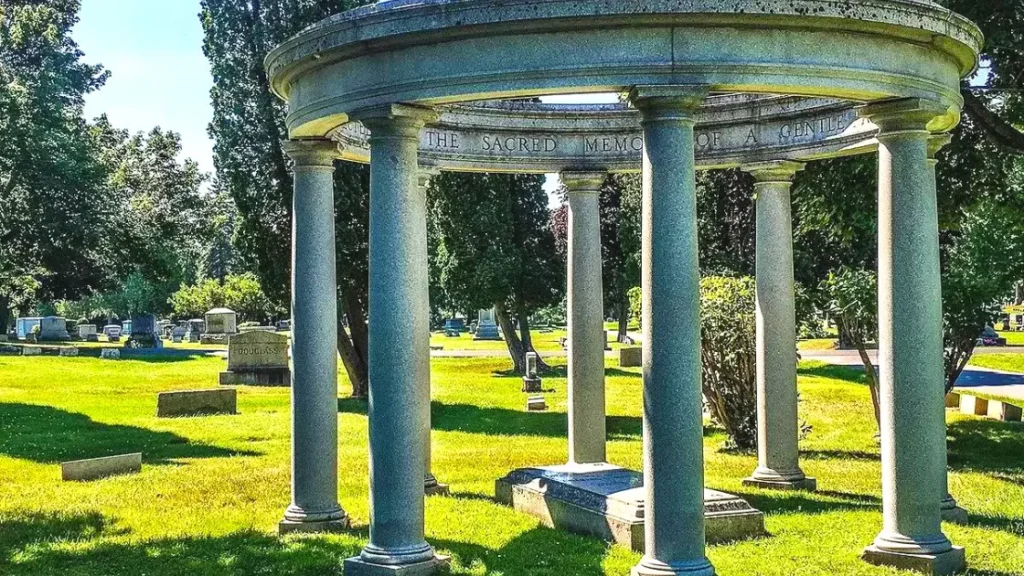 Including a cemetery on a list of things to do in Bangor, Maine, may seem strange. But the Mount Hope cemetery is a little different, and you may go outside and have a stroll across its grounds.
The Mount Hope Cemetary is one of the most beautiful cemeteries in Bangor. It has a distinct Victorian style and is considered an architectural masterpiece. The Mount Hope Cemetery has been designed with landscape elements like ponds, fountains, and walkways to create a tranquil setting.
There are over 40,000 people buried there as well as some stately memorials. These include statues of Civil War soldiers and monuments dedicated to service members from Maine who lost their lives during World War II.
It is also one of the oldest garden cemeteries in the nation. Within its boundaries, you can find a variety of natural plants. If you are a botany enthusiast, there are many lesser-known plants to discover and exercise your botanical mind.
Address: 1048 State St, Bangor, ME 04401, United States
#17. Bangor Lumber Company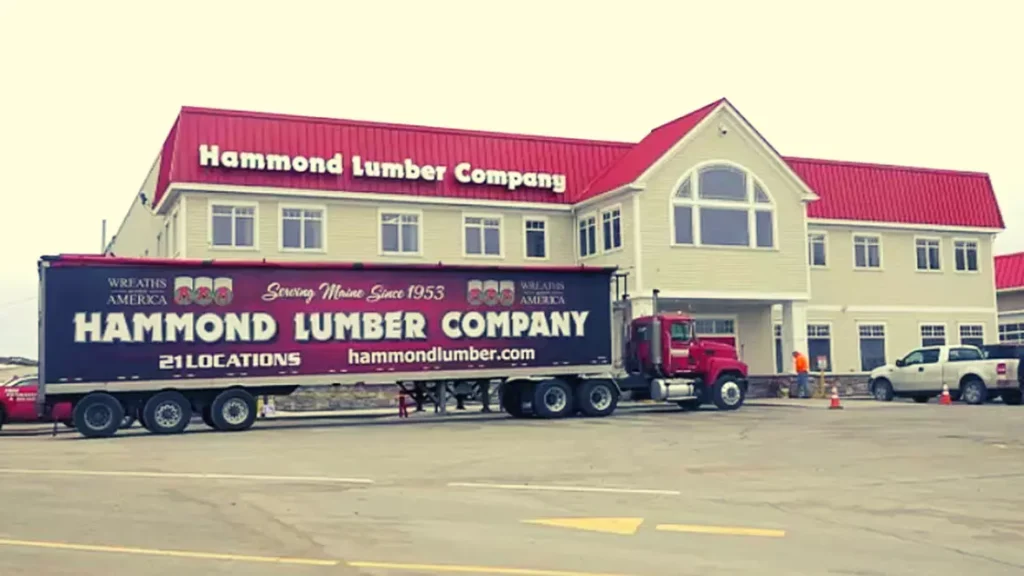 The city of Bangor was initially very heavily focused on the lumber industry. All the loggers who have worked and are still working here are honored by this enormous, 31-foot statue.
After years of enduring adverse weather conditions, the statue is still in excellent condition. You may be wondering who Paul Bunyan is. He is the main character of numerous folklore tales where he possesses various superhuman abilities.
#18. Maine Discovery Museum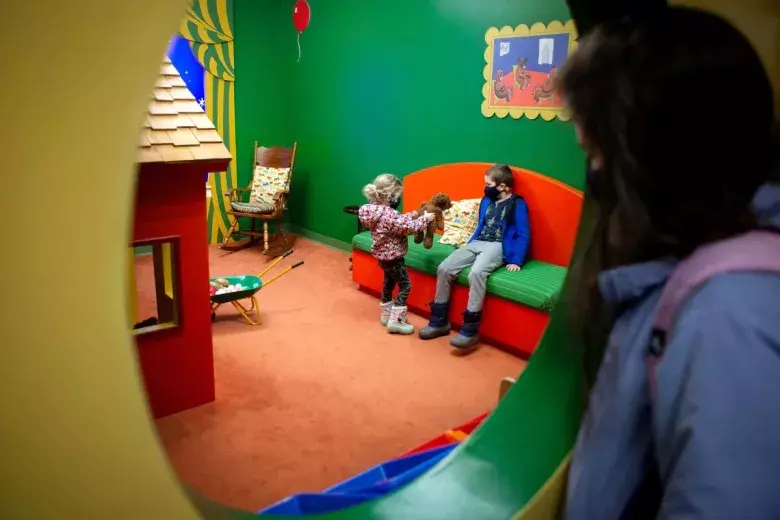 The Maine Discovery Museum is a fun and educational place for kids and adults alike. There are many hands-on exhibits for children of all ages, from toddlers to young adults. You can explore natural history, weather science, and much more. Plus, it's just a short walk from downtown Bangor!
The kids will have a terrific time here and be entertained for about an hour. Numerous exhibits are dispersed over its three floors, including where children can handle various objects.
The staff is quite amiable and adores children. Additionally, there is a multi-story tree fort that children may climb and a continuously flowing river where they can splash around in boats.
You can bring your kids back several times if they enjoy it because the admission price is so reasonable.
Address: 74 Main St, Bangor, ME 04401, United States
#19. Bangor Boutique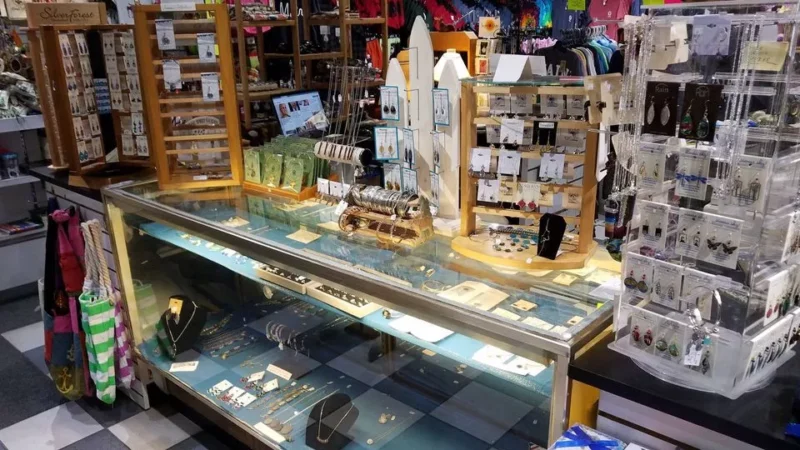 From this adorable tiny boutique, you can purchase amazing gifts for a loved one back home or a souvenir to remind you of Bangor.
They have a big assortment of rocks and crystals, jewelry, bugs, books, and other interesting objects for all tastes and ages. In addition, they offer some unusual air plants and other lovely pieces of artwork.
They also showcase a local artist's work each month. Some visitors compare this store to a natural history museum with anthropological overtones.
#20. Waterfront Pavilion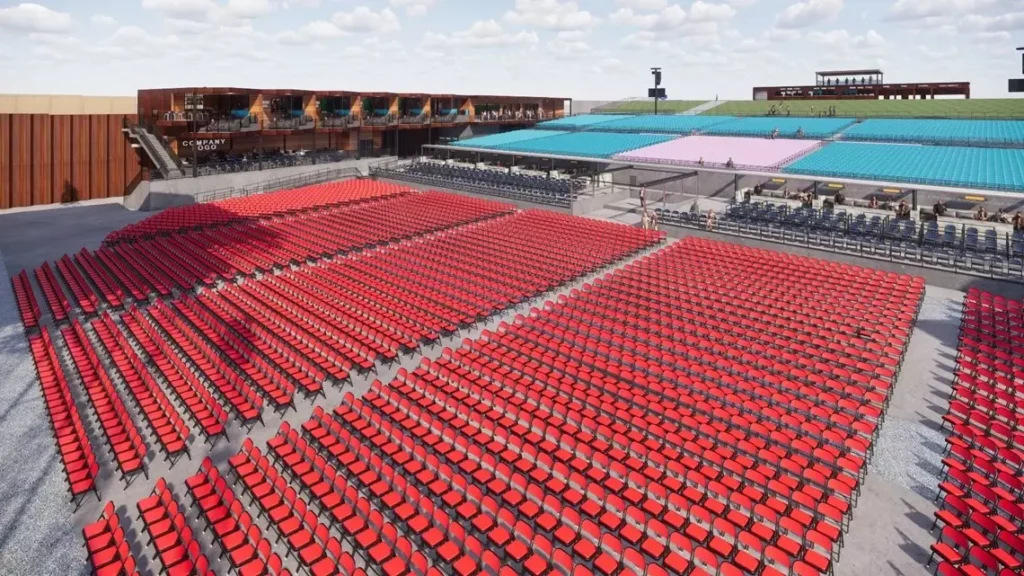 The Waterfront Pavilion will most likely host a major concert if it happens to be taking place when you are in Bangor. This location is safe, tidy, easily accessible, and well-organized.
Seating is excellent, but it depends on the performance you go to; at the majority of them, you'll need to get up and dance instead of sitting down.
Big names like Ed Sheeran, Imagine Dragons, and Kid Rock have all performed here. So don't miss the fun here.
Is it worth visiting Bangor Maine?
Yes, Bangor Maine is worth visiting. Bangor is a fun place for families. They have many wonderful places to explore together. One of the best things you can do is take a walk along the riverfront and enjoy the beautiful scenery. With so many things to see and do, there is something for everyone!
What is Bangor Maine Known for?
Bangor is a city in the U.S. state of Maine with over 34,000 residents. It is known for its multitude of lakes and ponds and being home to Eastern Maine Medical Center and the University of Southern Maine.
The city has been ranked highly for its quality of living by Money Magazine and was given an A+ for overall livability by AreaVibes.
Bangor is also known for its outdoor recreation opportunities, including hiking through the Alton Jones Trails at Baxter State Park or on Mount Megunticook and kayaking down the Penobscot River.
What is the best month to go to Maine?
The best time to visit Maine is from May through October. That's when the weather is warm, and you can enjoy all the sights and sounds of summer.
If you're looking for a more serene experience, come during April or November. You'll still have plenty of opportunities to explore nature, but you might also get a glimpse of gorgeous snow-covered scenery that only comes out during these cooler months.
Plan Your Trip to Bangor Maine
With this extensive list of incredible things to do in Bangor, we hope you'll be spoiled for choice when planning your subsequent vacation to this fascinating and historic city.
Bangor is a wonderful place with so many activities to choose from. You'll never get bored in this beautiful town with so much to do. Whether you want to be active or take it easy, there's something for everyone. So pack your bags and head on up to Bangor-the adventure awaits!
It is going to be amazing visiting this city. Kindly make plans to visit Bangor.