20 Best & Fun Things To Do in Mansfield Ohio
Are you looking for the best and most fun things to do in Mansfield, Ohio? Then you are on the right page. In Richland County, Mansfield is sometimes referred to as the "Fun Center of Ohio" for several reasons.
This lovely city is situated on the western Allegheny plateau, almost halfway between Columbus and Cleveland. Mansfield is the largest city in both the Mid-Ohio and north-central regions. Due to its wide highways and dense flora on both sides, the entire city can be described as gorgeous.
Everyone can find something to enjoy in Mansfield, whether you're here for a weekend vacation, an excursion, or other reasons. There are so many things to do in Mansfield that you can extend your trip by one or two days!
Choosing which sights or attractions to visit in Mansfield might take a lot of work. We've compiled a list of the best, brightest, and most lovely things to do in Mansfield to help you plan your next trip.
It's time to get out there and start ticking all these amazing things to do in Mansfield off your places to visit in Mansfield bucket list.
What are the Best Things To Do In Mansfield Ohio
Here are the top free things to do in Little Rock:
#1. Kingwood Center Gardens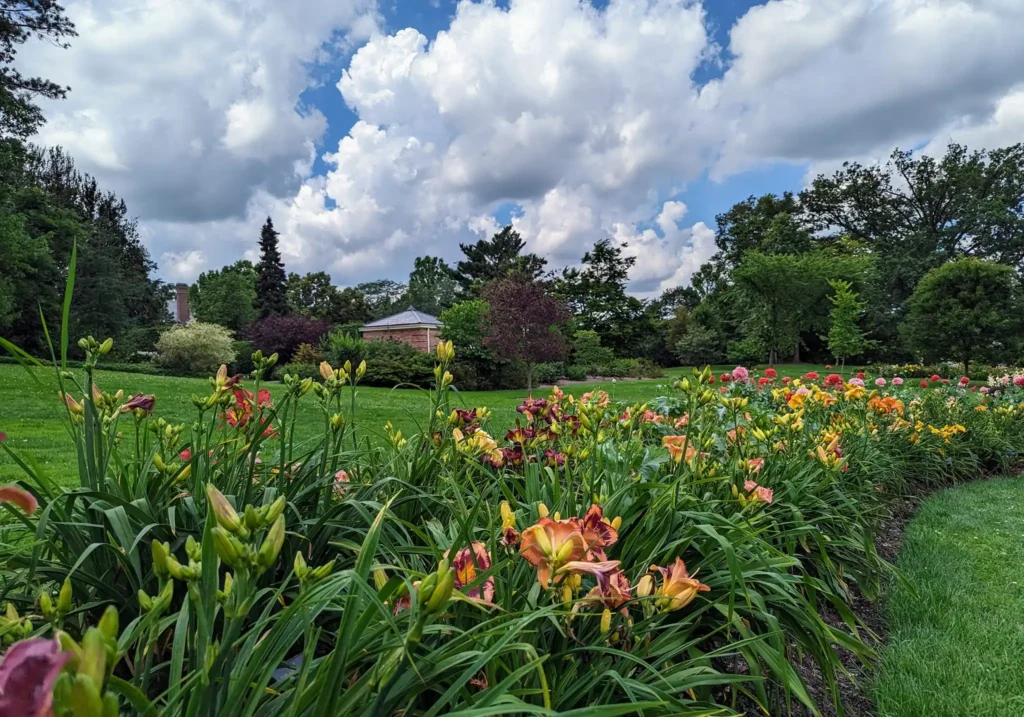 Do you enjoy gardening or aesthetics? Are you a photographer or an orchardist? Then it would help if you didn't miss this beautiful attraction on your trip to Mansfield. This is a must-visit location for everyone, regardless of preference or identity.
Kingwood Center Gardens is a botanical garden on Trimble Road, home to every lush green wonder imaginable. This land belonged to Charles Kelly King, who owned it and transformed it into a garden in 1953.
This garden, which spans a 47-acre area, has everything from succulent houses to herb gardens, historic gardens, perennial gardens, and rose gardens, as well as tropical houses, terraces with tulip beds, parterres, daylily and iris collections, and woodland.
In 1976, Kingwood Center Gardens became part of the National Register of Historic Places. So you should add this to the list of the best places to visit in Mansfield, Ohio.
Address: 50 Trimble Rd, Mansfield, OH 44903
#2. Orweiler Road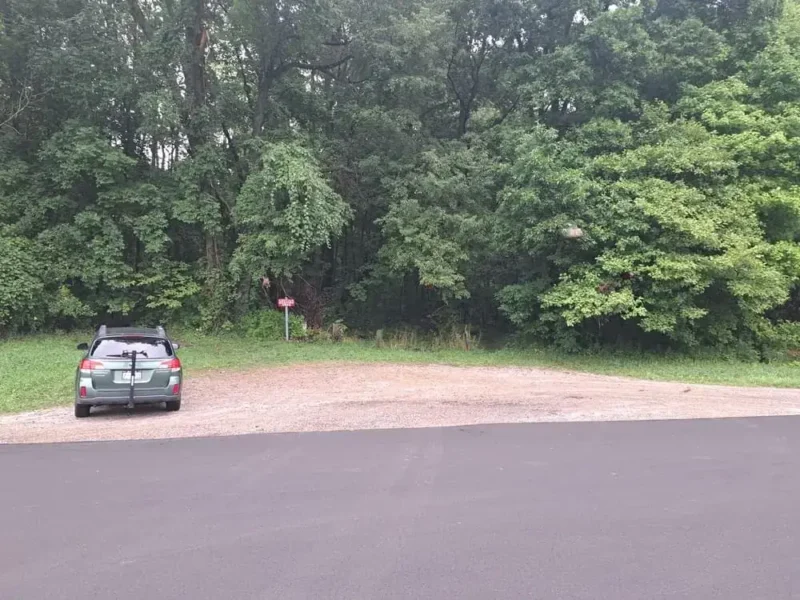 Orweiler Road is one of the most popular tourist destinations in Mansfield. This nature preserve is well-liked by tourists of all ages and is open most days of the week.
The sanctuary guarantees a perfect family environment for visitors who can go bird watching, attend talks about various local birds, such as owls, walk along the hiking trails, browse the bird exhibits, and even feed the birds at the aviary.
Picnic tables are placed throughout the property to ensure families can enjoy their visit fully.
It won't be a surprise if a gorgeous bird lands on your arm as you try to feed it. This nature preserve is renowned for caring for injured birds.
#3. BibleWalk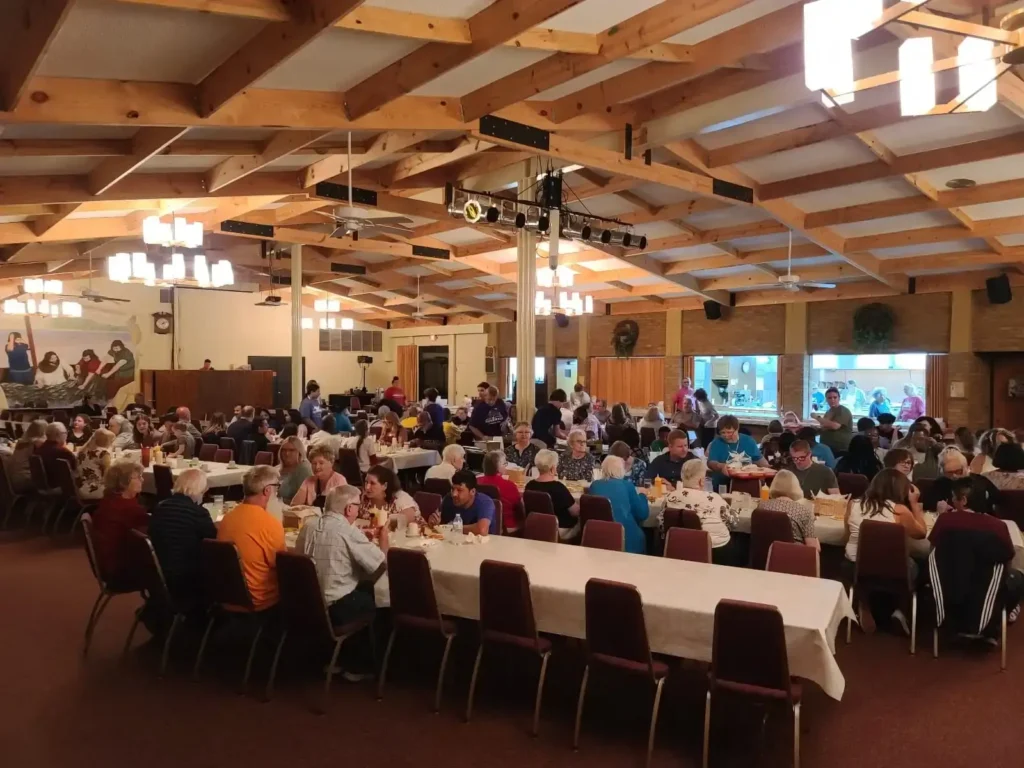 BibleWalk is one of the popular attractions in the lovely city of Mansfield. BibleWalk is a wax museum in Mansfield that was formerly known as the Living Bible Museum. It is associated with Diamond Hill Cathedral and is denominational.
Wax figures represent Christian events, especially those from the Bible, at BibleWalk, a highly spiritual, cultural, and artistic location.
This museum, founded in 1987, helps Mansfield and Ohio's economy. More than 40,000 people travel from Columbus, Cleveland, and other areas of Ohio each year to see it because of its significance.
The museum has five tours, including over 300 life-size figures and 78 scenes. Rare Bible editions and other religious artifacts are also displayed at the museum.
Tourists from South Africa, Asia, and the UK visit this lovely attraction.
Address: 500 Tingley Ave, Mansfield, OH 44905
#4. B & O Trail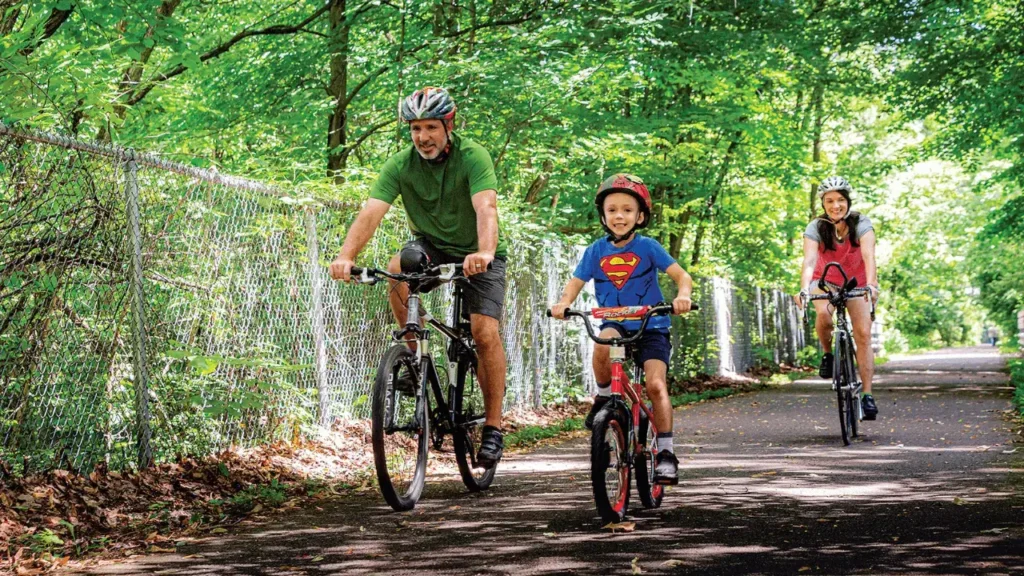 The B & O Trail is one amazing attraction you shouldn't miss on your list of things to do in Mansfield, Ohio, this weekend.
The 18.4-mile B & O Trail was built over the former Baltimore and Ohio Railway's rail bed. Mansfield, Lexington, Belleville, and Butler are all connected by the B & O Bike Trail built in 1995.
The B & O Trail travels through some of North Central Ohio's most beautiful regions. The trail is accessible year-round during the day for activities such as taking a wonderful stroll with your loved ones, jogging, biking, inline skating, and viewing wildlife.
Cross-country skiing is something you'll enjoy doing in the winter. You will enjoy jogging, biking, and exploring new trails with your friends and family.
You can take your loved one for a stroll around this lovely area or take in the local fauna. If you need a quiet place to unwind, you will find some shaded or treed locations to sit and take in the scenery.
If you are looking for the best things to do in Ohio, then you can check out the best places to visit in Athens (Ohio), Findlay (Ohio), and Port Clinton (Ohio).
#5. Blueberry Patch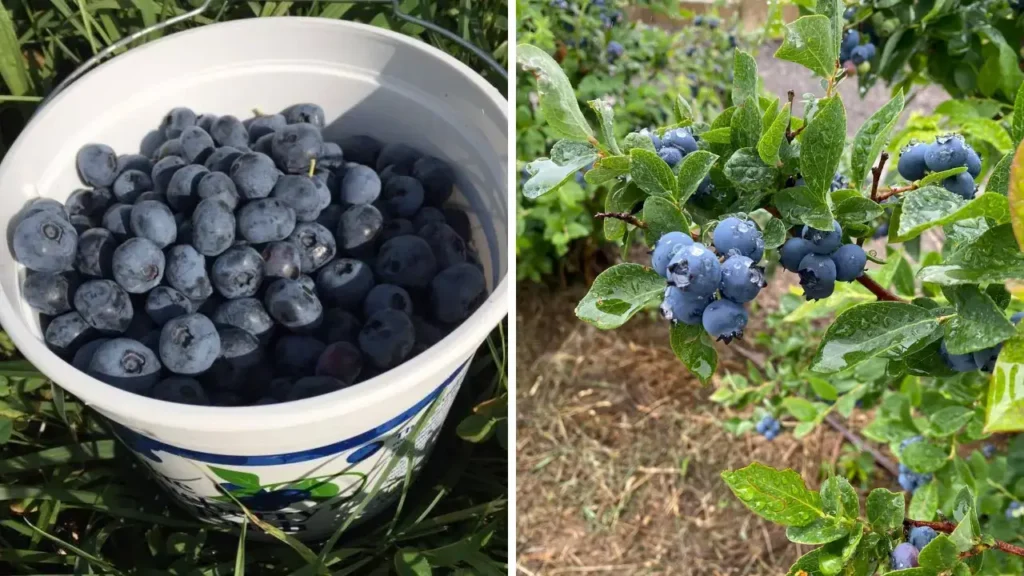 The Blueberry Patch is undoubtedly the "sweetest" place to go in Mansfield. It is a winery and blueberry vineyard with restaurants and a gift shop on West Hanley Road.
The products and foods available here will likely surprise you. There is a cafe and restaurant that serves a variety of delectable foods, including muffins and desserts.
Who doesn't enjoy a delicious, fresh blueberry bouquet? You don't want to miss out on these. You will find various presents, food items, and even blueberry-printed cloth in the gift shop. The foods served here are gluten-free.
The Blueberry Patch comprises a stunning vineyard filled with purple blueberries in full bloom and a winery that produces the finest wines.
Live music is played nearby to uplift your mood. If you are looking for what to do in Mansfield, then you should visit the blueberry patch.
Address: 1285 W Hanley Rd, Mansfield, OH 44906
#6. Gorman Nature Center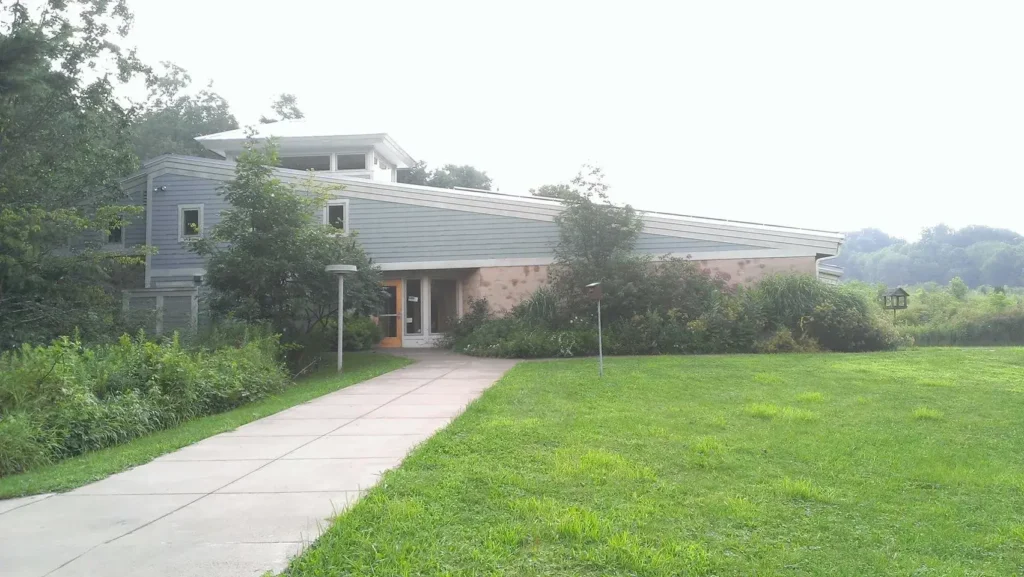 Gorman Nature Center is one of the hidden gems you should check out during your Mansfield visit. At Gorman Nature Center, experiencing the outdoors in its purest form is guaranteed.
This nature and animal preserve is located on Lexington Avenue and is a well-liked attraction by both residents and visitors.
There are several bodies of water where you can engage in various activities. Ponds and lakes are found at Gorman Nature Center, with a few brief but classically lovely bridges over them.
Long tracts of vegetation and old plants and trees make the area a useful educational resource.
Address: 2295 Lexington Ave, Mansfield, OH 44906
#7. Mansfield Art Center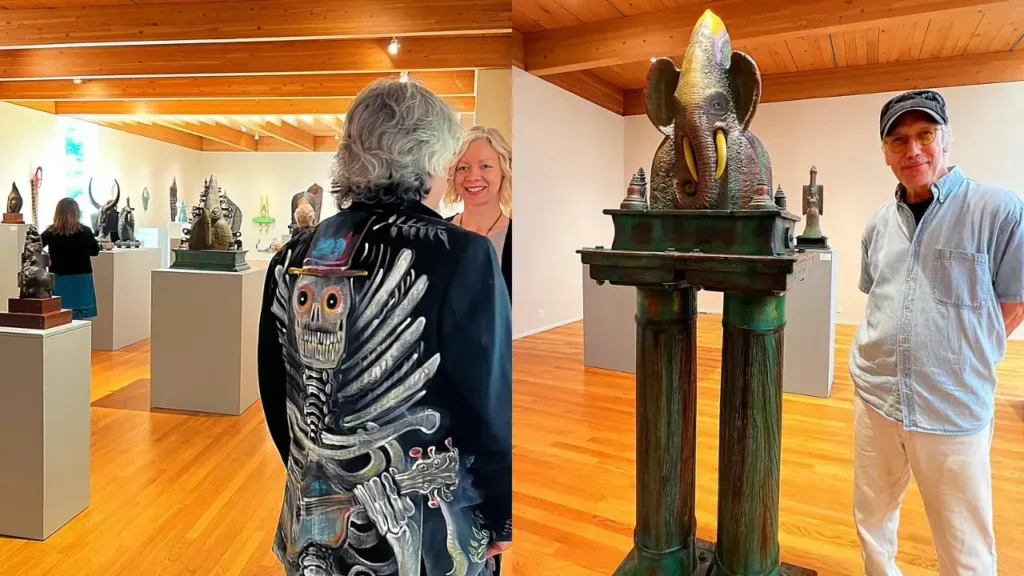 The Mansfield Art Center is a multi-story structure encompassing the full block of Marion Avenue. Whether you are an artist or an art admirer, this museum's exquisitely lovely and extensive collection of artworks is bound to move your senses.
The center offers a wide variety of sales throughout the year, with most of them being conducted by visitors, and features art items that can be purchased. This center frequently hosts several fetes, fairs, and performances.
The architecture is streamlined, contemporary, and tastefully decorated to produce the ideal environment for an art gallery. Also, there are gift shops where you can pick up handmade items as souvenirs.
Address: 700 Marion Ave, Mansfield, OH 44906
#8. Mansfield Fire Museum and Educational Center
The Mansfield Fire Museum and Educational Center is of the utmost historical importance. It would help if you didn't mind missing out on this attraction on 4th Street West, Mansfield.
Mansfield's firefighters frequently guide museum visits while imparting helpful knowledge. All the red, shiny, intricate engines from history are displayed throughout the museum as artifacts. There are several more pieces of equipment, including fire engines.
The facility has stunning equipment, artifacts, and history that will astound you. Add this to your list of Fun things to do in Mansfield, Ohio, today.
Address: 1265 W 4th St, Mansfield, OH 44903
Looking for more thrills around Kentucky, then you should check out the best things to do in Florence (Kentucky), Ashland (Kentucky), Somerset (Kentucky), and Newport (Kentucky).
#9. Mansfield Reformatory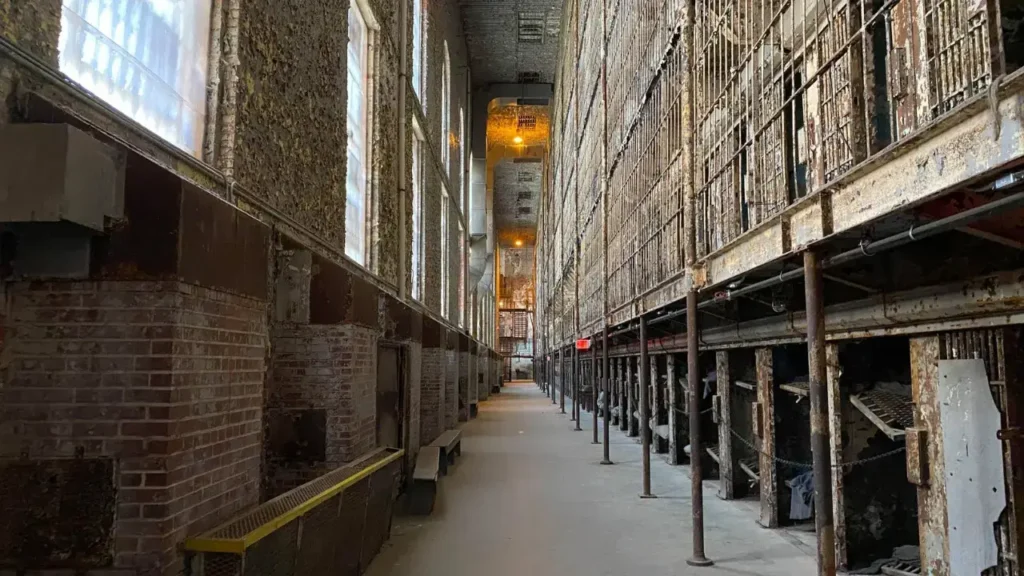 Apart from being known for having rich historical relevance, the Mansfield Reformatory has served as a movie set quite a few times. Discover the depths of the structure, tap into your inner adventurer, and blend in.
This location served as the backdrop for the renowned Hollywood movie The Shawshank Redemption, and ever since, tourists worldwide have taken a keen interest in it. It informs tourists of how the prison was used during the movie's filming.
You can take a regular guided tour or an unguided, self-guided tour. Haunted tours are more horrifying and exciting because of the spooky atmosphere.
The Mansfield Reformatory is a must-see because of its exhilarating atmosphere, historical relevance, and densely packed architecture.
Address: 100 Reformatory Rd, Mansfield, OH 44905
#10. Buckeye Children's Museum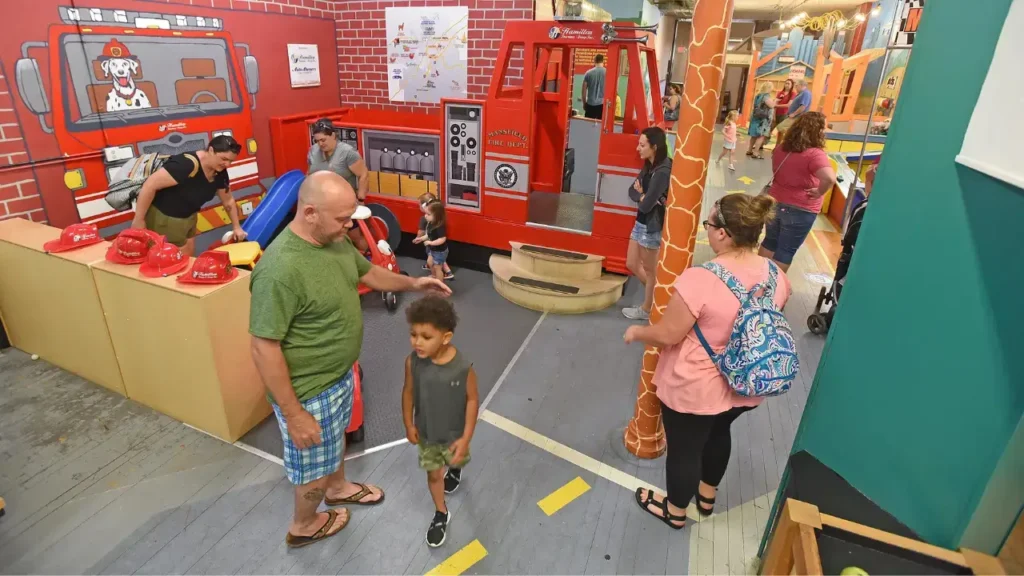 Regardless of whether you have kids, visit the Little Buckeye Children's Museum to immerse yourself in this adorable miniature universe. The museum on West Fourth Street has two floors and many exhibits.
Children can display their creativity in miniature railway systems, cities, rooms, and even items you can buy.
There is a stage for children to perform on, a police station, a farm, a water table, a place to dig for dinosaurs, beauty salons, grocery stores, work sites, and more.
This museum is an excellent place for families with little children and is very tourist-friendly. Almost every engine or vintage fire truck has a unique tale the tour leader will share. The guides also provide demonstrations.
Address: 175 W 3rd St, Mansfield, OH 44903
#11. Renaissance Theatre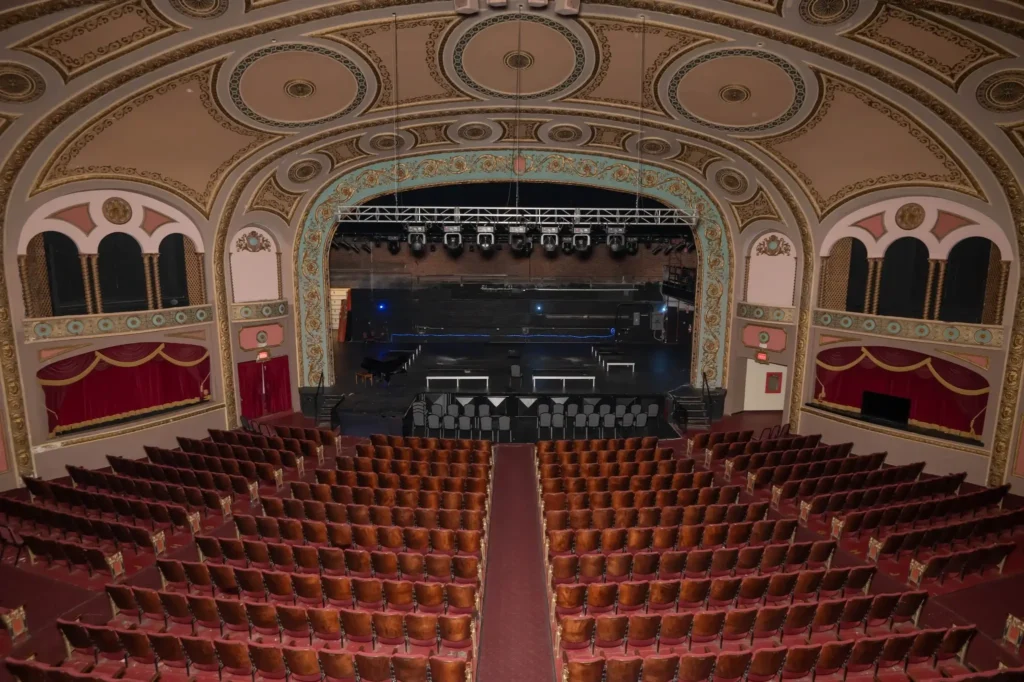 This is among the most stunning historical locations in Mansfield, Ohio, so get ready to get your mind blown away!
The Renaissance Theatre, formerly called The Ohio Theatre, is on Park Avenue. Renaissance Theatre is by far the biggest theater in Ohio's north-central region, With over 1,402 seats.
This theater, which opened in 1928, is still in excellent condition and still draws visitors worldwide. The majority of state-level pageant shows are also staged here.
This lovely attraction distinguishes itself by its combination of history and entertainment.
Address: 138 Park Ave W, Mansfield, OH 44903
#12. Richland Carrousel Park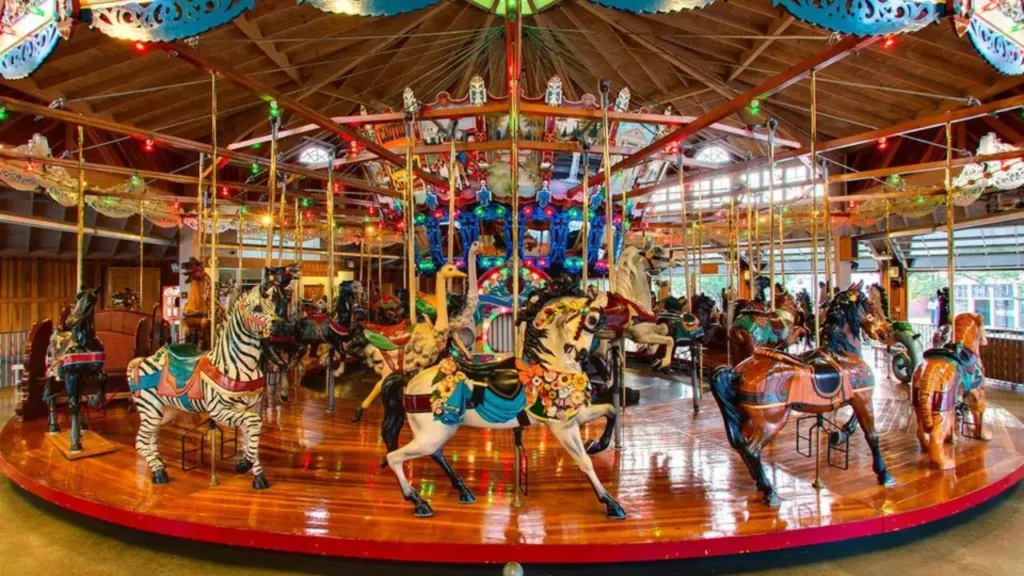 If you don't visit Richland Carrousel Park to have fun and feel good with your friends and family, your trip to Mansfield won't be complete. Richland Carrousel Park is the center for recreational activities and gaming in Mansfield.
Who wouldn't like to enjoy a beautifully lit amusement park with lovely merry-go-rounds and golden lights? All the rides are tastefully designed, professionally maintained, and constantly have pleasant music playing.
The park has restaurants and gift shops, and the architecture is hospitable and joyful. Richland Carrousel Park is a fun-filled destination for a happy time with your family.
Address: 75 N Main St, Mansfield, OH 44903
#13. Mansfield Antique Mall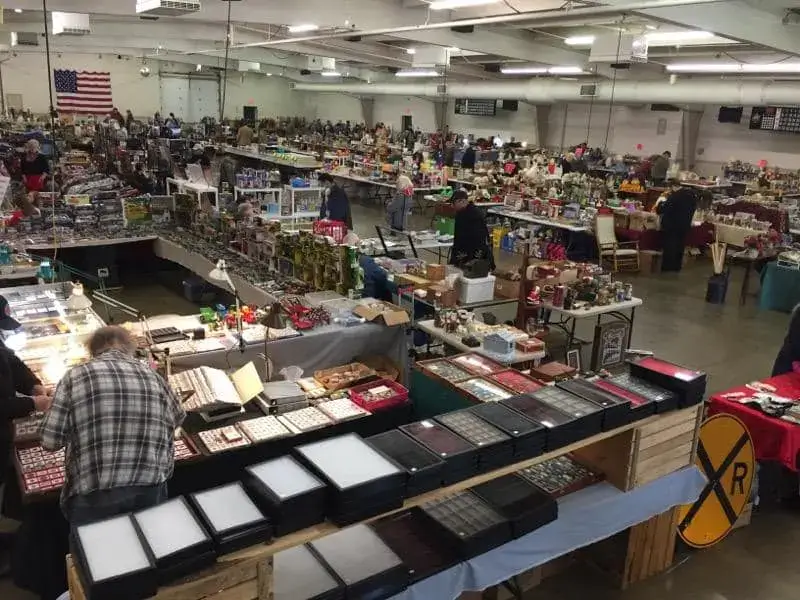 The Mansfield Antique Mall has many beautiful artworks on the main street. This location is the shopping paradise of an art enthusiast.
The antique stores will knock you out with their thorough selection of mind-blowing artwork. The shop owners know their products and will help you throughout your visit.
Everything is made of regal and classic materials, including body care products, cups, vases made of various materials, crockery, decor, plant shelves, and homeware.
Are you about to embark on an adventure to Tennessee for a wonderful vacation? Then you should check out the best places to visit in Jackson (Tennessee), Morristown (Tennessee), Nashville (Tennessee), and Crossville (Tennessee).
#14. Snow Field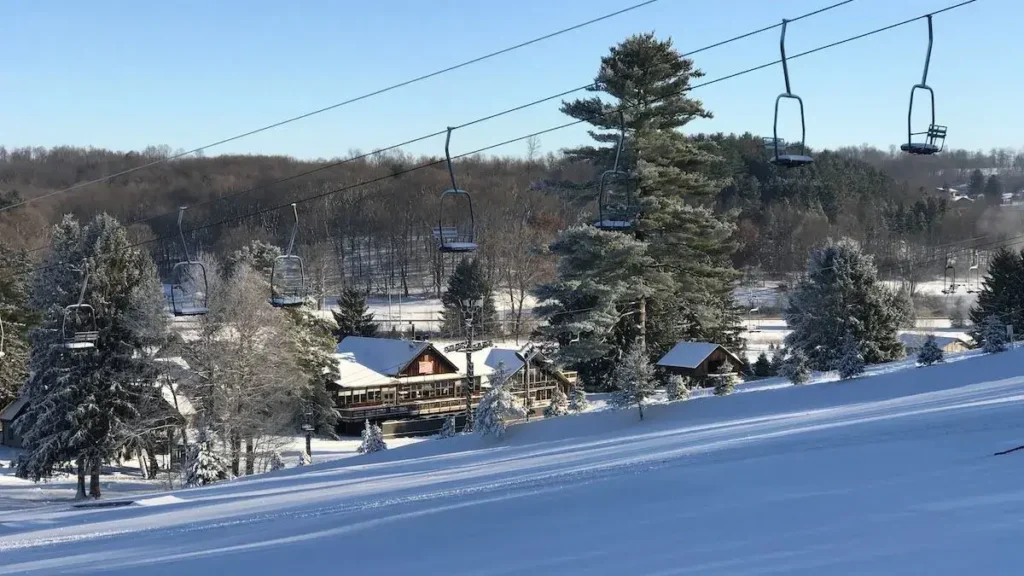 Mansfield is not only known for its rich nature but also for its recent snowfall. You don't want to miss out on skiing or snowboarding if you're visiting Mansfield during the winter. The scenery, which includes extensive valleys completely covered in new snow, will astound you.
You will get a wide aerial view of this snowy landscape thanks to the ropeway, which is incredibly beautiful. The area has a calm, mystical atmosphere in the evenings because of the colored lights that decorate it.
#15. Phoenix Brewing Company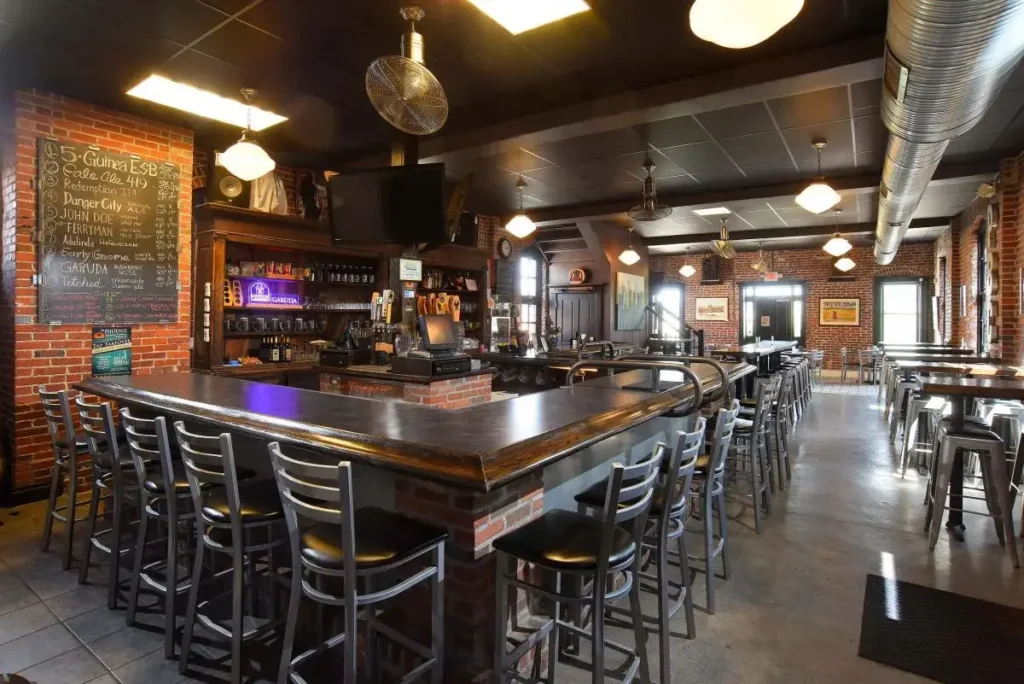 After all the exploration and shopping, you may want to relax with an ice-cold beer. The Phoenix Brewing Company is the place to go in Mansfield.
The brewery is housed in a former funeral home that has been refurbished. Nowadays, visitors frequently take a tour of the building to see the basement, where all of the brewing is now done.
Red brick walls and golden lights provide a lovely atmosphere, and the design is regal with a building that looks historic.
The selection of beer and other beverages is limitless, and the atmosphere is gorgeous. The constant presence of music stations enhances the mood.
Address: 131 N Diamond St, Mansfield, OH 44902
#16. South Park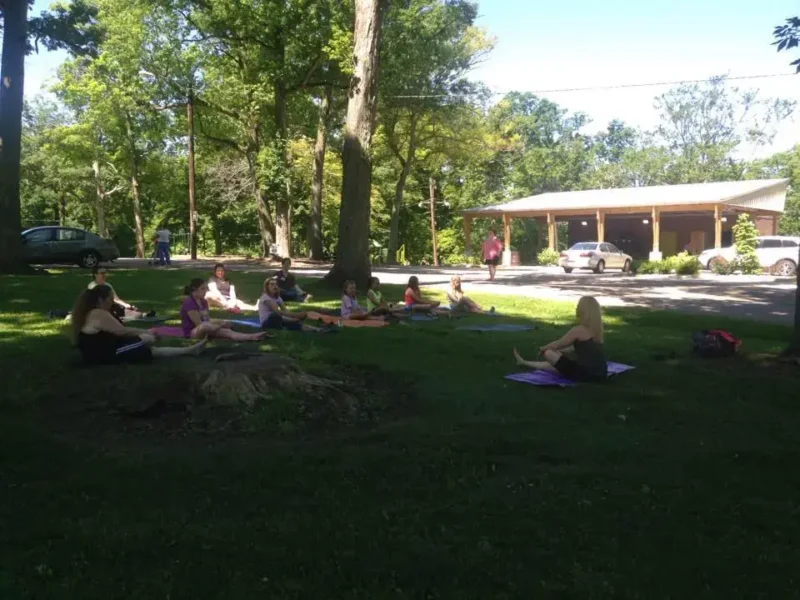 South Park, located on Brinkerhoff Avenue, is a unique attraction in Mansfield known for its significance in the area. This park is a pleasant mixture of historical landmarks and play areas in a natural setting.
South Park hosts various events throughout the year, including family-friendly summer events like Fun in the Park and fall historical reenactment activities.
South Park has a playground for kids, picnic areas for families, and cottages and treehouses surrounded by lush vegetation for nature lovers.
Address: 100 Brinkerhoff Ave, Mansfield, OH 44903
#17. Oak Park Tavern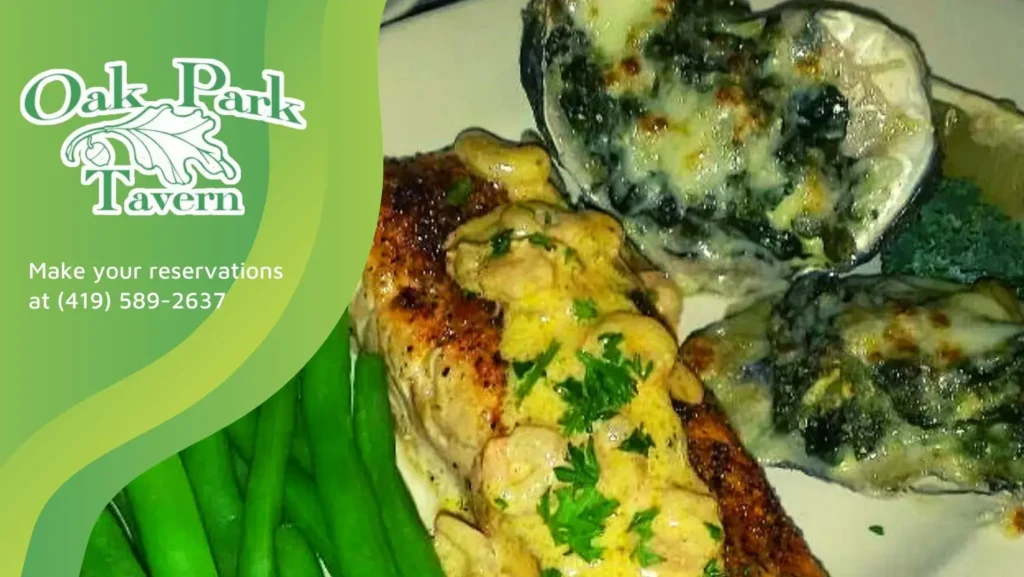 The Oak Park Tavern, which is close to the Charles Mills Reservoir, has been providing wonderful food Since 1940, and they have no intention of quitting any time soon.
You can choose from a wide variety of other items because their menu is pretty extensive. You can reserve a table in advance, but this restaurant is always willing to serve walk-in customers if you cannot.
The Lake Erie Perch is one of the restaurant's most well-known dishes, and no matter when you order it, it will always be served fresh.
Address: 2919 OH-430, Mansfield, OH 44903
#18. Skyway East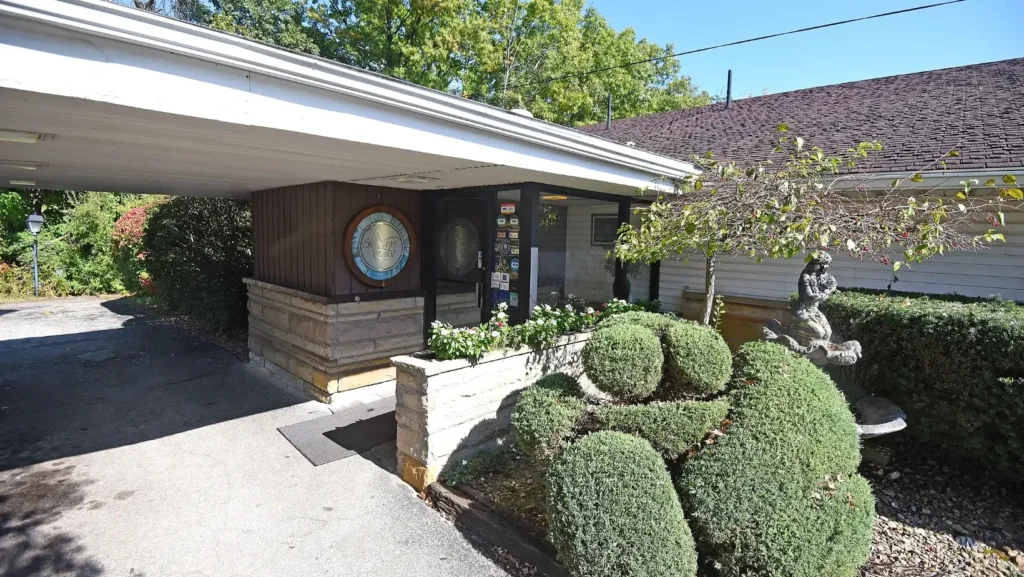 The Skyway East on Emma Lane is another exquisite eatery you should check out on your visit to this city. Make a reservation and sample some of the incredible dishes on the menu.
Start with appetizers like mozzarella sticks, onion soup, or shrimp cocktails. After that, you can move on to the entrees, with a wide range of delectable options.
There are meals for those who prefer fish, chicken, or beef; if that's what you prefer, you can even order a vegan meal. Add some of their delectable cheesecake as dessert to complete your meal.
Address: 2461 Emma Ln, Mansfield, OH 44903
#19. Athena Greek Restaurant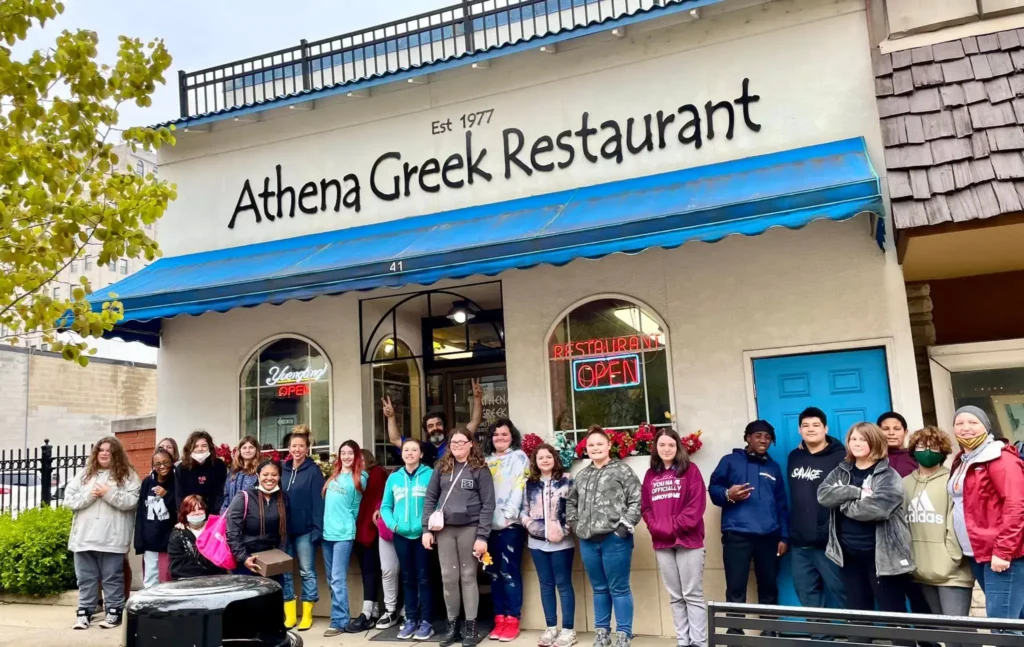 George Axiopoulos purchased the 1977-founded Athena Greek Restaurant, which is located in the heart of Mansfield, in 2019. If you want to taste Greek food or want to sample some of it, this location is ideal for doing so.
You should check out their gyros; whether you choose lamb or chicken, they taste fantastic and make you swoon with just one bite. Order some of their specialty dishes to get a taste of what a full Greek meal tastes like.
Address: 41 N Main St, Mansfield, OH 44902
#20. Tower of Pizza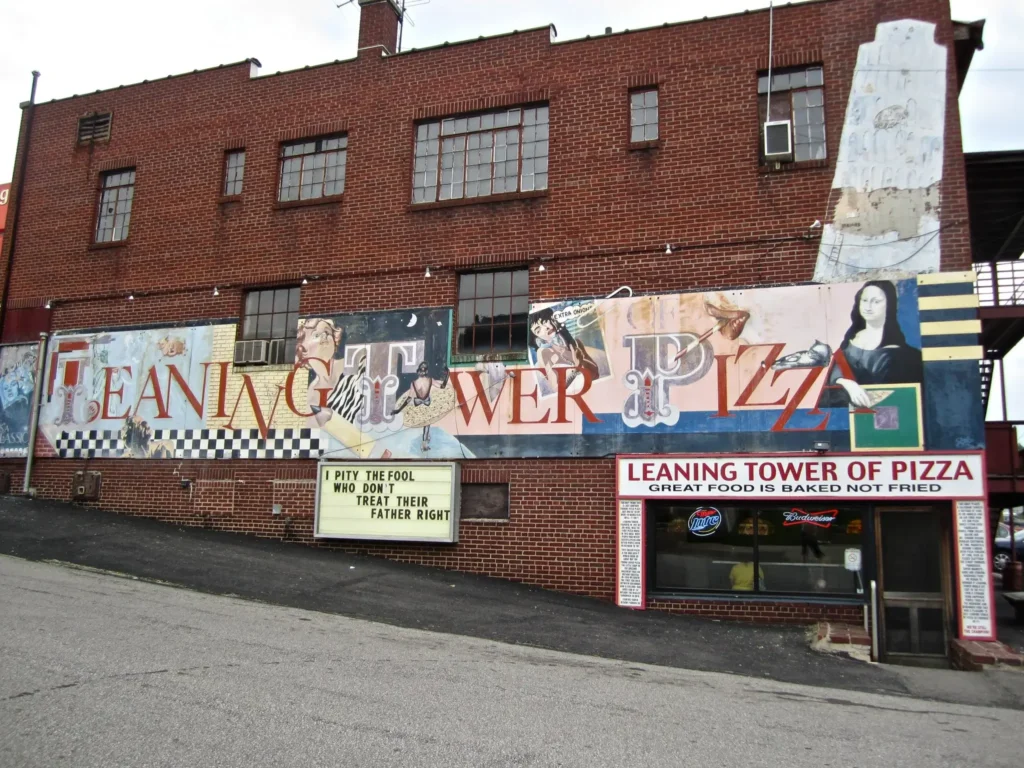 You'll feel as though you've suddenly arrived in Italy if you go to the Leaning Tower of Pizza at 180 Lexington Avenue, based on the restaurant's name and the caliber of its food.
They make some of the best pizzas in Mansfield, and you must take advantage of the opportunity to try them while you're nearby. Their pizzas are made with fresh ingredients and love and passion.
The pizza place also has a bakery that uses the finest ingredients to make their dough.
Check out their flavors and choose the ones that sound the most appealing to you.
Address: 180 Lexington Ave, Mansfield, OH 44903
Time to spare? Why not check out the best things to do in Mt Pleasant (Michigan), San Bernardino (California), and Ithaca (New York).
What is Mansfield Ohio Known For?
The Ohio town of Mansfield is known for having numerous carousels, earning it the moniker "The Carousel Capital of Ohio." The Richland Carrousel Park, the first hand-carved wooden carousel built and operating in the US since the 1930s, is one of the city's ten carousels.
Mansfield is also well-known for its part in "The Shawshank Redemption," which was shot in the city's central business district. The movie is now regarded as a classic and has promoted Mansfield as a travel destination.
Mansfield is known for its many family-friendly attractions, including the Kingwood Center Gardens, the Renaissance Theatre, and the Funway USA amusement park, in addition to its carousels and film history. The Mid-Ohio Sports Car Course and Mansfield Motorsports Park, which host auto, truck, and motorcycle races, are also in the city.
Finally, Mansfield is home to numerous haunted houses and ghost tours and is a hotspot for paranormal activity.
Which City is Closer to Mansfield Ohio
Toledo, Cleveland, and Akron are the closest big cities to Mansfield, Ohio. About 50 miles to the east, 70 miles to the north, and 90 miles to the northwest are Akron, Cleveland, and Toledo, respectively.
The distance between Mansfield and Akron can be traveled in about one hour by car. Cleveland can be reached from Mansfield in about an hour and a half of driving time. It takes about two hours to drive from Mansfield to Toledo.
It depends on your preferences for a city because all three offer a wide range of attractions and recreational opportunities. The rubber industry in Akron and its sports franchises, including the Cleveland Browns and Akron Zips, are well-known.
Cleveland is well-known for its museums and sports franchises like the Cleveland Indians and Cavaliers. Additionally, Toledo is well-known for its Cedar Point amusement park and zoo.
The city that best suits your needs and interests is the one closest to Mansfield, Ohio.
Is Mansfield Cheap To Live In?
Yes, Mansfield is regarded as a cheap city to live in. Mansfield's cost of living is about 15% less than the national average.
Mansfield's median home price is around $120,000, considerably less than the national median of $375,000 for homes. Mansfield is cheaper than many other cities regarding groceries, transportation, and utilities.
In general, Mansfield is a good choice for those who want to reduce their housing and other costs. Before deciding to relocate, it's crucial to know the city's high crime rate and shortage of employment options.
Plan Your Vacation To Mansfield, Ohio
As we come to a close on our tour of Mansfield, Ohio's captivating attractions, it is abundantly clear that there is still much to discover about this place.
Mansfield offers something for everyone, from the peace in its lush parks and gardens to the rich history of museums and landmarks. Mansfield's charms will always be there, whether you love history, the outdoors, or are just looking for a getaway.
Every visit to Mansfield becomes a treasured memory because of the city's variety of cultural attractions, outdoor activities, and mouthwatering dining options. Use this list as a guide when traveling to this fantastic city to experience the best attractions!
Disclaimer: Vasttourist always strives for content accuracy. Since the time of publishing, travel-related information regarding pricing, schedules, and hours may have changed. Please see individual websites embedded in this post for the most current trip-planning information.

Unless otherwise stated, Vasttourist does not claim ownership of any images used on our blog site. The respectful owners of all visual content have copyright protection. We try to include links to the sources. If any images are your property and you do not want them to appear on our blog, don't hesitate to contact us; we will take them down immediately. We support properly crediting the original writer, artist, or photographer.