22 Best & Fun Things To Do In Port Clinton Ohio
Are you searching for things to do in Port Clinton, Ohio? Although Ohio might sometimes be challenging because you will need clarification about where to go first, This post covers must-do activities in Port Clinton.
Port Clinton, Ohio, is one of the most popular tourist destinations in the US. With a long and beautiful coastline, Port Clinton has many tourist attractions. From golf courses to beach-side restaurants, many things make this city a fantastic place to visit.
Amidst Lake Erie's peacefulness, Port Clinton, Ohio, unfolds as a beguiling city. Its reputation extends to its beaches, fishing, and boating, which are popular attractions. Many museums, eateries, and retailers are located within the city.
Whether you are visiting for the weekend or the summer, here are 15 things to do in Port Clinton, Ohio, to make your time memorable.
22 Fun Things To Do In Port Clinton Ohio
#1. Liberty Aviation Museum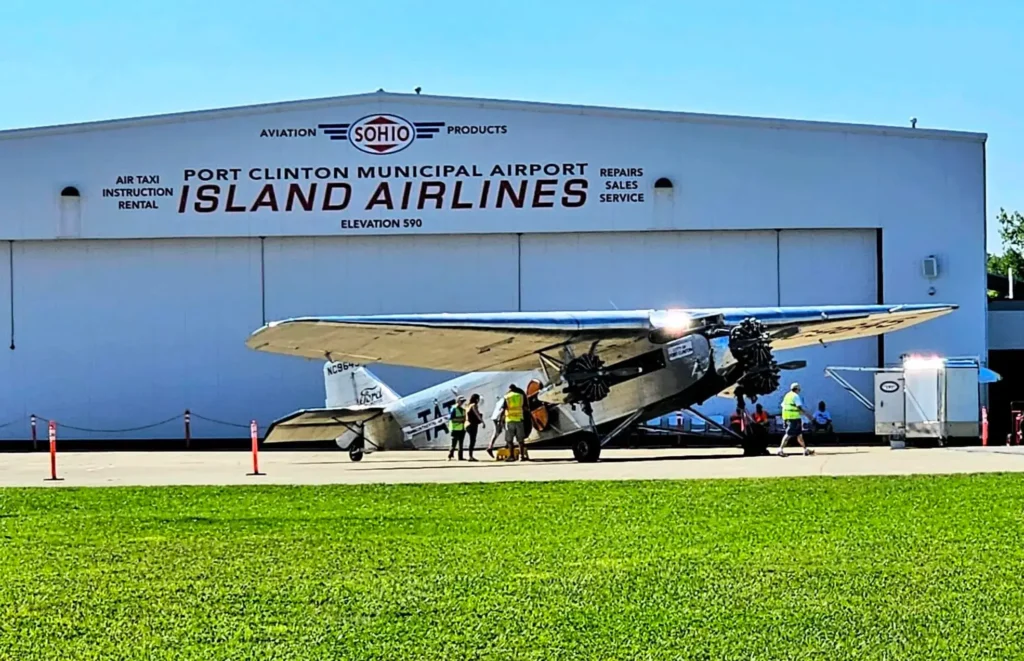 The museum is a great place to go if you are looking for a historical adventure. The Liberty Aviation Museum is a large campus with many vintage planes and other artifacts.
This Museum is located on E. State Road and offers a variety of specialties and a military museum. It is located at Erie Ottawa International Airport because of its aviation component. This collection is full of memorabilia and items.
There are Ford tri-motors. Each is war equipment, like the World War 2 bomber Georgie's gal. This was made in 1945. There is a whole World War II section.
At the Aviation Museum, many ground vehicles are on display, including the 1941 Dodge Ambulance, replica Tiger tanks, Hollywood memorabilia, and World War II equipment.
Address: 3515 E State Rd, Port Clinton, OH 43452
#2. Take a Miller Boat Line Ferry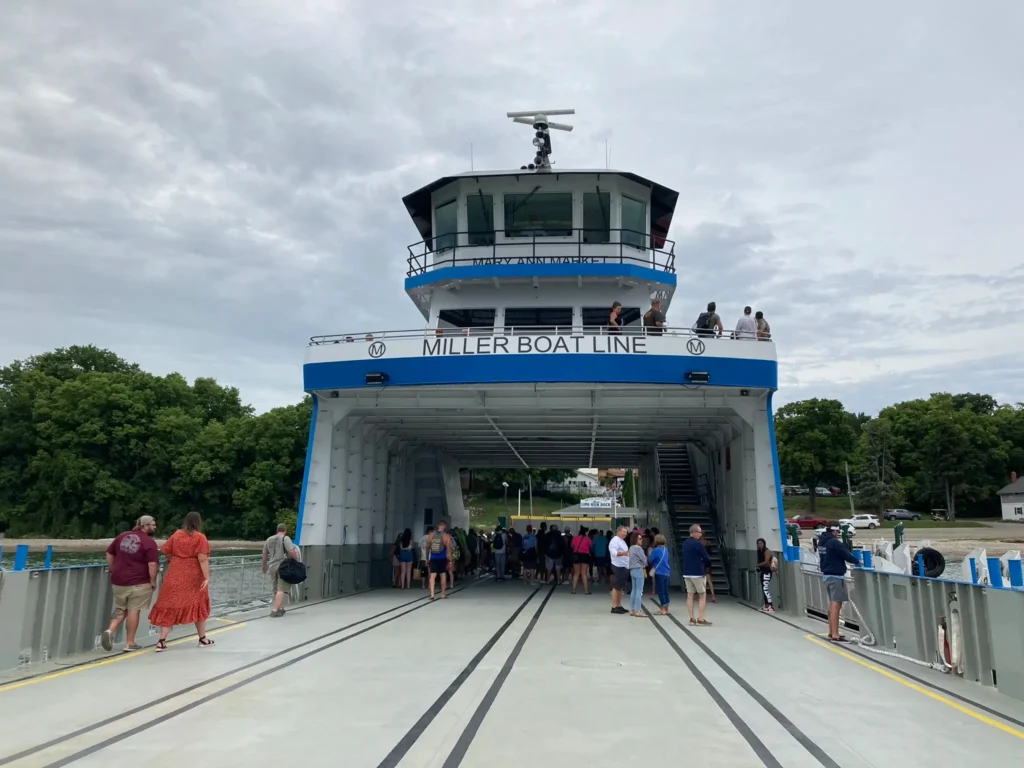 Water Street is the location. This offers a ride on the water in the form of ferries. You can visit many places. For example, the Put-in-Bay takes approximately 20 minutes.
You can also ride to the Middle Bass in Ohio, which takes about 45 minutes. They are the cheapest and provide a detailed overview of coupons, landmarks, and the best restaurants.
These trips are frequent, so you'll find them running at all hours of the day. The beauty of passing through these waters is fantastic.
Address: 5174 Water St, Port Clinton, OH 43452
#3. Chill at Lakeview Park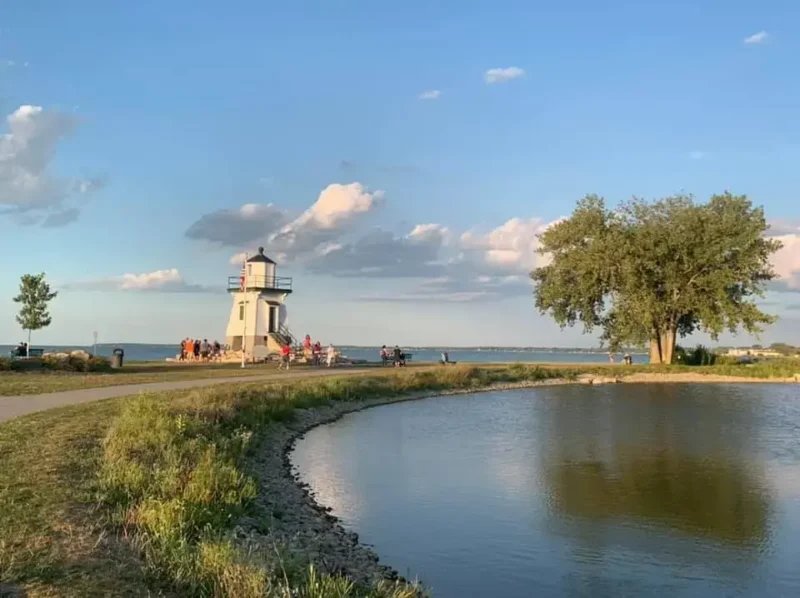 Lakeview Park is one of Port Clinton, Ohio's best places to visit. It offers a sanctuary from the hustle and bustle of the city. This beautiful park is on Perry Street and offers stunning views of Lake Erie.
Picnic tables are available for families and visitors. For events and celebrations, there are pavilions. You will find a snack bar and small watchtowers suitable for children.
You can reach the blue waters of Lake Erie by walking down the rocky shore. This park is a treasure trove of beauty, thanks to its lush greenery and benches.
Address: 1100 E Perry St, Port Clinton, OH 43452
#4. Country Inn & Suites by Radisson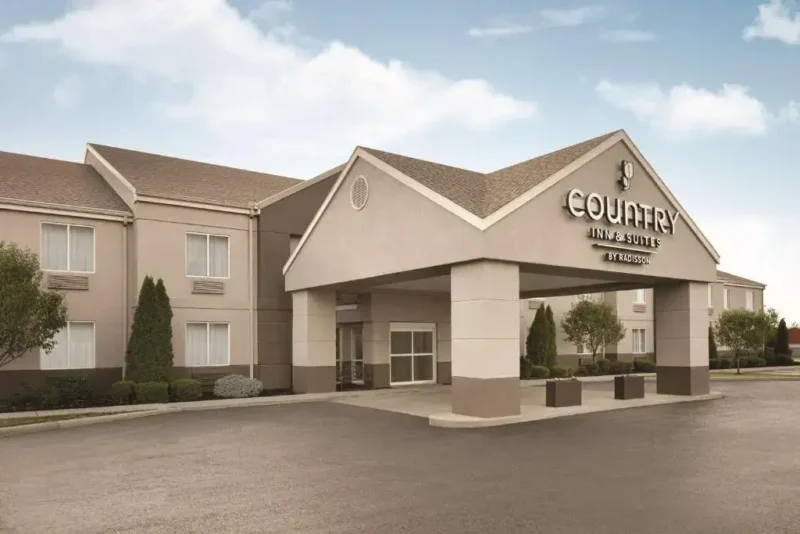 If you're looking for a great place to stay in Port Clinton, Ohio, Country Inn & Suites by Radisson Port Clinton is the perfect choice.
Just minutes away from Lake Erie, this hotel offers a variety of amenities, such as free Wi-Fi, a fitness center, an indoor pool, a hot tub, a business center, a restaurant, and a bar.
The guest rooms and suites are spacious and comfortable, making them an excellent option for business or leisure travelers.
Address: 3760 E State Rd, Port Clinton, OH 43452
Are you about to explore Ohio for a wonderful vacation? Well you may like to check out the best things to do in Mansfield (Ohio), Athens (Ohio), and Findlay (Ohio).
#5. The Fisherman's Wharf has all the fish you need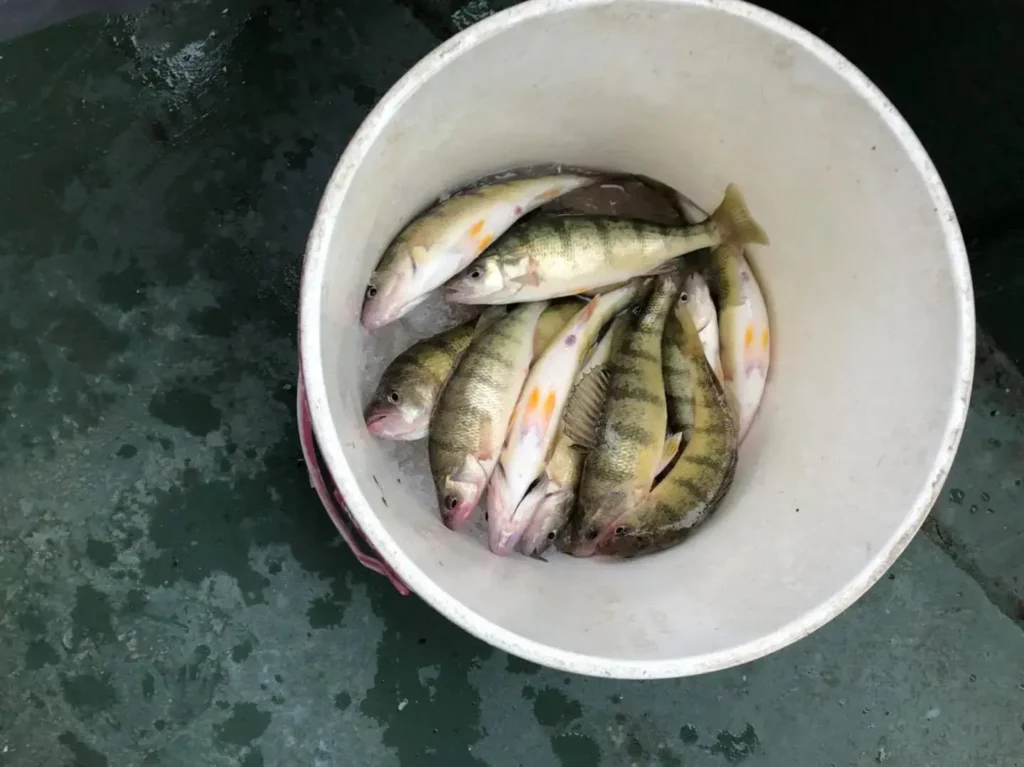 This area is perfect for all your fish-eating and fishing needs. Fisherman's Wharf is a pier and boardwalk area that offers a variety of activities. The Fisherman's Wharf is located in Downtown Port Clinton. It is home to a staff that is funny and quick-witted.
Tourists can enjoy the entire area's boats, ferries, launches, and cruises. Seeing the water reflect pink from the portlights at night is impressive.
Here, you can grab any fish that you like. So, if you are looking for what to do in Port Clinton, Ohio, be sure to explore the Fisherman's Wharf.
Address: 83 N Madison St, Port Clinton, OH 43452
#6. Learn More About the Catawba Island Historical Society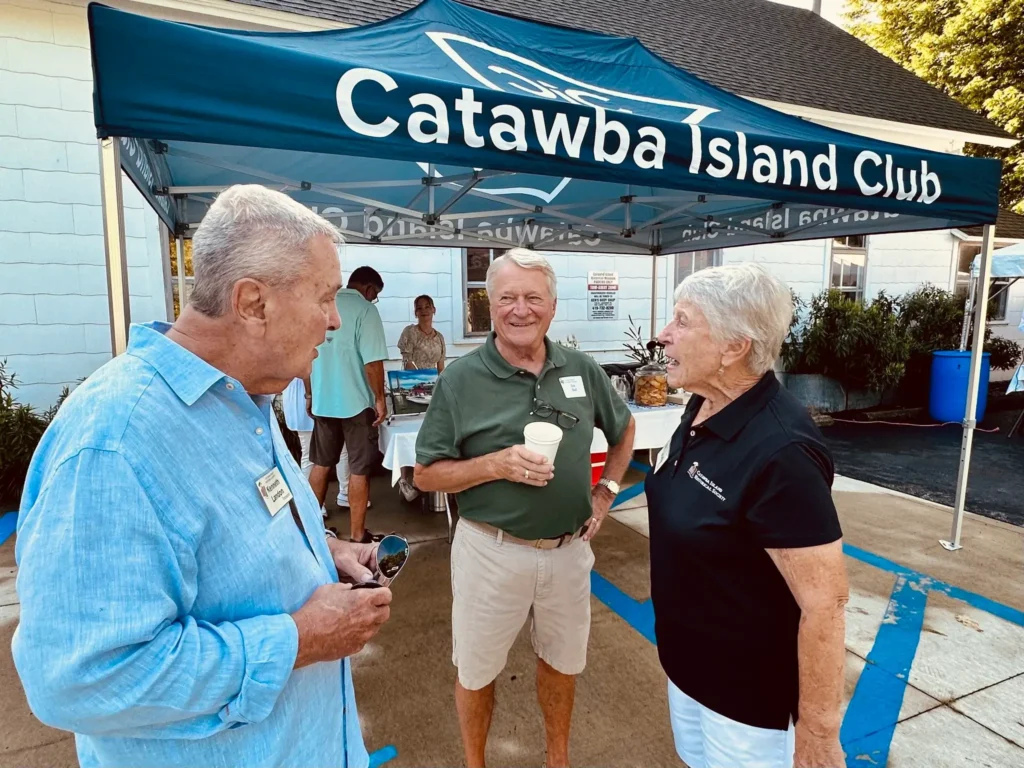 Porter Street is the location of this historical landmark. They choose different local topics to display at the Museum, such as ice harvesting.
All the memorabilia, including weapons and equipment, are related to this history. A beautiful Union Chapel is also available.
All are welcome to enter the building, which boasts charming paintings and white-colored buildings. Except for events, the ambiance is quiet and peaceful. This is the perfect place to spend your morning or evening.
Address: 5258 E Porter St, Port Clinton, OH 43452
#7. The Portage River Paddling Company invites you to paddle with them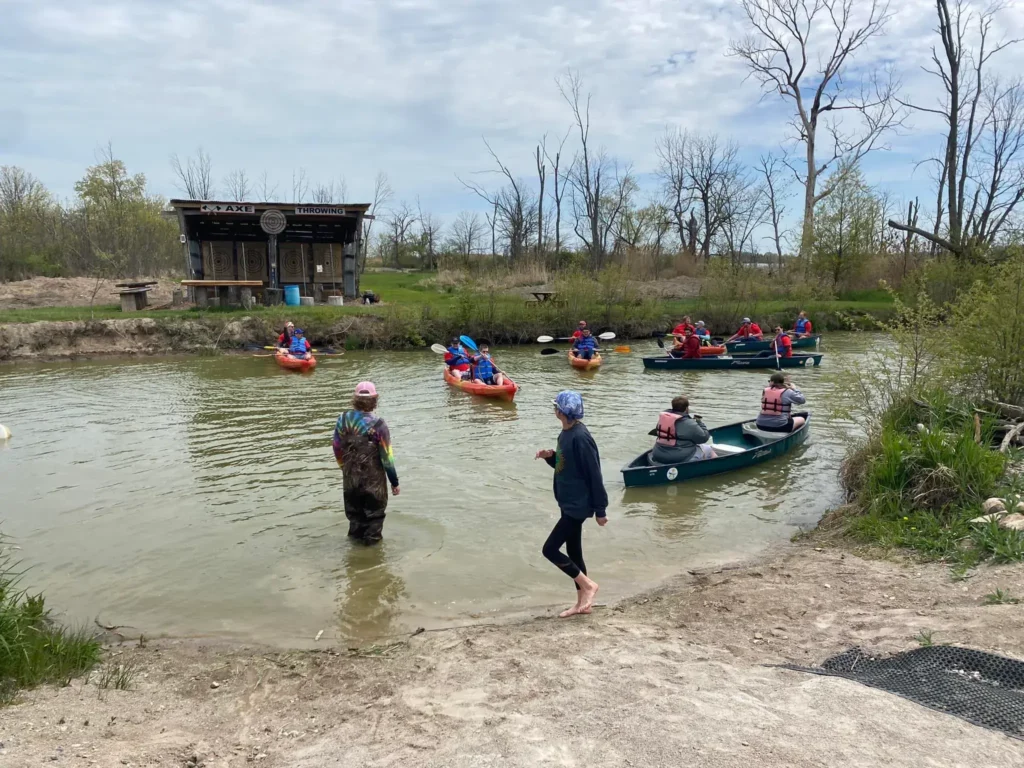 It would be a mistake to miss out on outdoor activities in Ohio. A day of river paddling with Portage River Paddling Company will save you and give you a wonderful time on the waters of Port Clinton. It is a famous water for adventure destinations in the world.
These people are located near the beautiful Portage River and offer many trips through the river every day.
You can also kayak, paddleboard, stand paddling, and river paddling. It is worth taking in the views of wildlife and vegetation as you float.
Address: 3134 W Harbor Rd, Port Clinton, OH 43452
#8. The Cheese Haven: Get some shopping done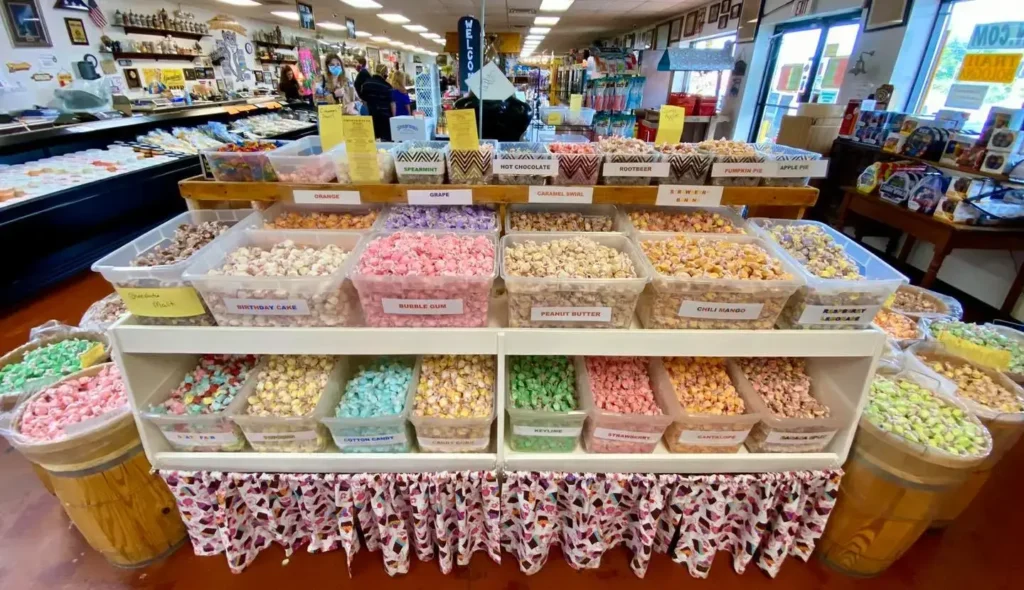 This is one of the top things to do in Port Clinton that tourists have yet to hear about. A cheese factory in Port Clinton makes and packages all kinds of cheese. Most of them are affordable.
Pack yourself some cheese snacks and buy some delicious treats from the factory. The company also produces sheep's milk cheese if you need something unique.
The trip would not be complete if you didn't bring souvenirs or items from your vacation spot. Good food is the best souvenir! Port Clinton's Cheese Haven is your one-stop shop for all your food cravings.
The shopping center boasts a record 12 varieties of cheese, which is mouthwatering! You can also find a variety of fresh meats and other products while you're here.
This place is also a favorite of foodies, with various candies and baked goods. Add this to Your list of things to do in Port Clinton, Ohio, this weekend!
Address: 2920 E Harbor Rd, Port Clinton, OH 43452
#9. The Island Adventures Family Fun Center offers Game Time
The Island Adventures Family Fun Center will show you and your family how entertainment should feel with its vast gaming features and collections. For both adults and teens, there is a track and racing area.
For all golf enthusiasts, there is even a mini-golf course! A rock garden is available with waterfalls and a small pool. Here, tubing is very popular.
Indoor gaming zones offer a variety of activities, including darts and pools and a wide range of video games. A food court is available.
Address: 280 SE Catawba Rd, Port Clinton, OH 43452
#10. The Port Clinton Lighthouse offers a stunning view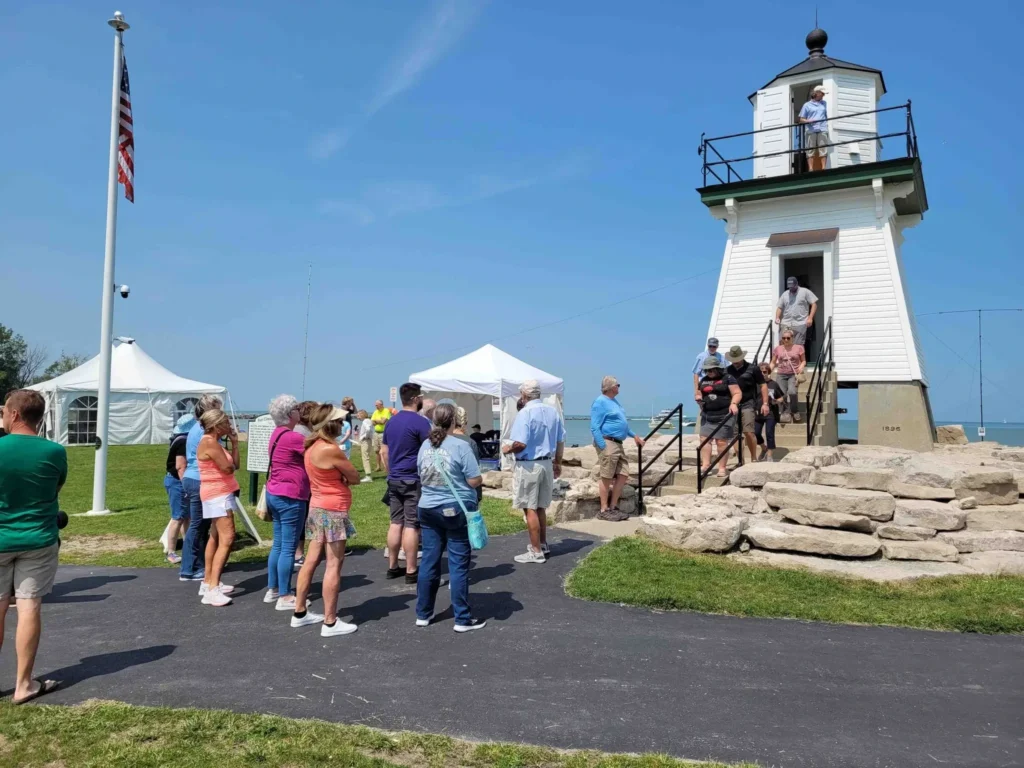 This landmark is of immense significance to Port Clinton natives and visitors from faraway places. A lighthouse is a crucial landmark in Port Clinton, a major port city.
The lighthouse is an important historical monument that speaks to the Port Clinton heritage with its tall, white walls. This lighthouse is the oldest in Lake Erie and was constructed in 1833.
The lighthouse has a small garden and a trailing path that runs around it. Visitors are permitted to view the lighthouse from inside and have fun.
Address: W State Rte 163, Port Clinton, OH 43452
Rockwall (Texas) and Round Rock (Texas) are great places to go if you are looking for more adventure to explore in Texas.
#11. Explore the Surreal Catawba Island State Park
Today, the island park is one of the best things to do in Port Clinton, Ohio, on Mooresdock Road. It serves as an entertainment area for tourists and is multi-purpose. The park is well-maintained and has thick vegetation all around. Amber-shaded trees give it the feeling of autumn.
You can also enjoy the water port, which offers boating, ferry activities, and ferries. There's also a bridge and wooden sitting area with cottages, and it's available for you to relax and take in the views.
You will enjoy activities like kayaking and fishing. Picnic tables can be arranged for families. There are also shorelines you can walk along with a lake view.
Address: 4049 E Moores Dock Rd, Port Clinton, OH 43452
#12. The Twin Oast Brewing: The Perfect Sip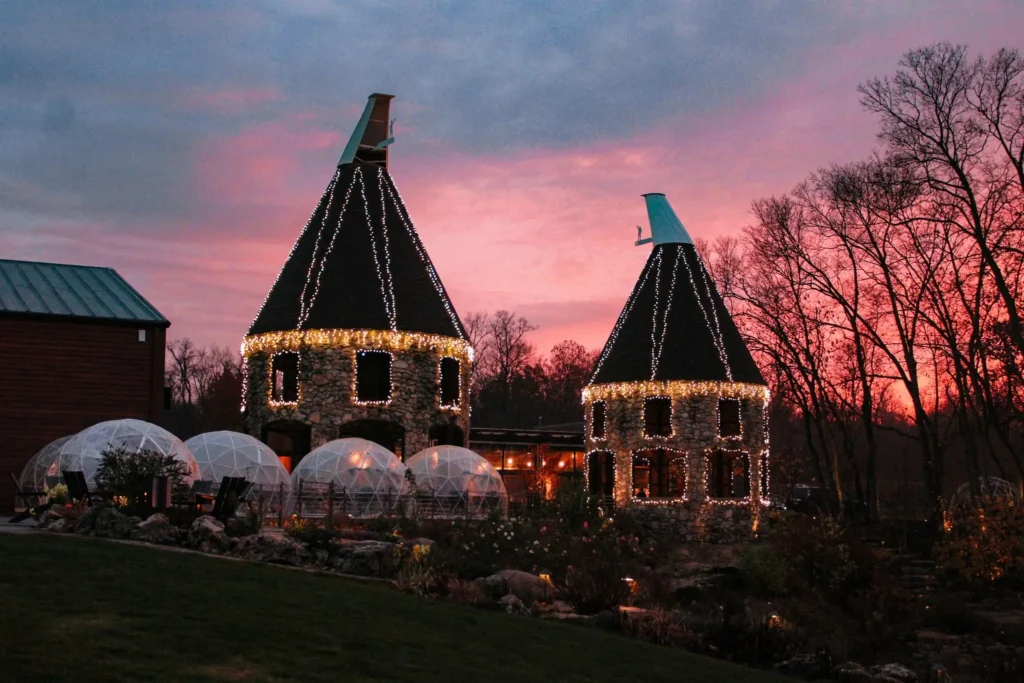 A perfect sip at the ideal place, which may also make for an unforgettable touring experience, is essential for traveling and touring.
Twin Oast Brewing, located on Catawba Road, is a scenic brewery and restaurant. So, bring your kids! This brewery's architecture is quite interesting. It has an open-air restaurant as well as indoor facilities.
Many beer options include the Old Ohio, Helles Yeah, and Oast, Toast, Dangerous, Dangerous, Toast, Dangerous, and Oast. Grab a Bavarian Pretzel and enjoy the drink.
Address: 3630 NE Catawba Rd, Port Clinton, OH 43452
#13. Visit The Ottawa County Visitor's Bureau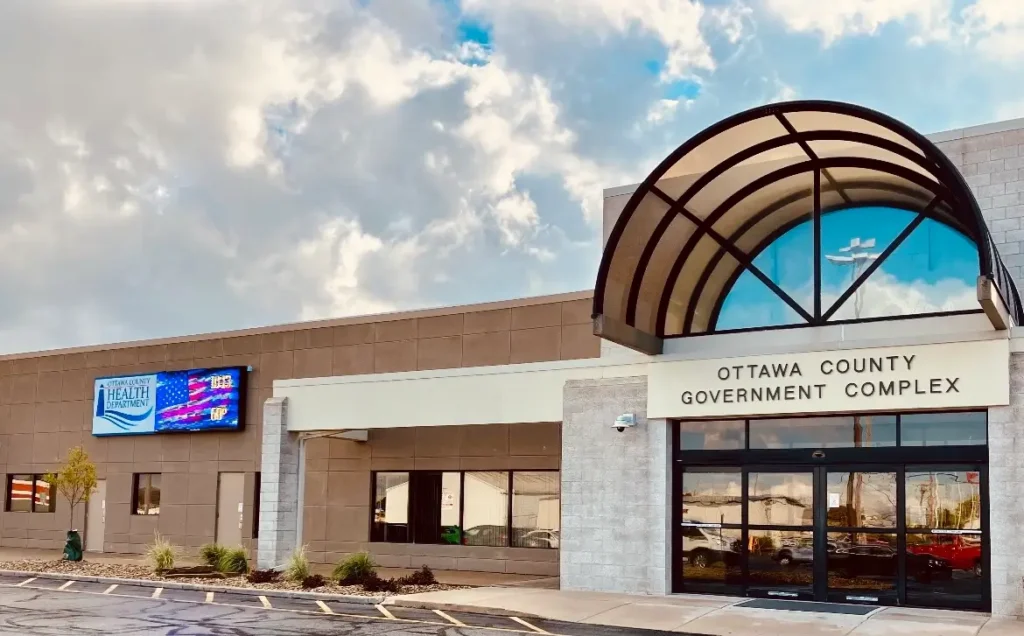 This building is a beautiful design and can be found at Catawba Road. It has all the latest features, including free Wi-Fi, brochures that will guide you, toilets, and interactive displays of objects.
Travelers love the recommendations provided by the friendly staff about things to do in Port Clinton and Ottawa County. You can engage with the center through audio and video presentations.
You can choose the type of trip you want to take, and they will give you information. There are many options, including scenic beauty areas such as lakes and ports and historically significant places such as museums and monuments.
#14. The Monsoon Lagoon Water Park: A Day of Fulfillment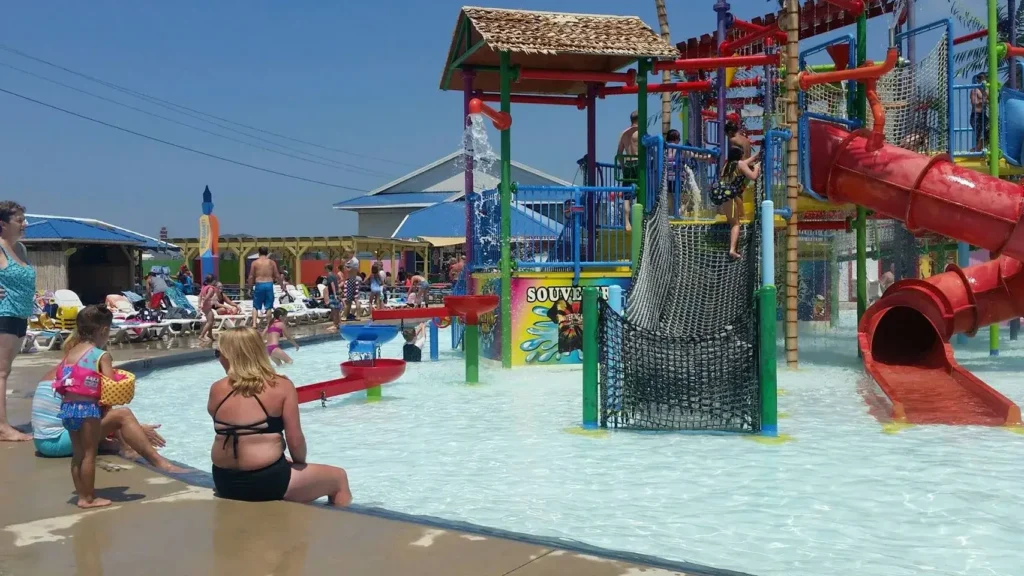 If you are searching for a cool refuge during the sizzling summer months, The Monsoon Lagoon Water Park in Port Clinton, Ohio, fulfills expectations admirably! With many activities suited for all ages, the destination will surely delight visitors of every generation.
With the relaxing Lazy River and the exhilarating Typhoon Rush, you're guaranteed to have an excellent time. Visit the park's website for additional information and ticket reservations immediately!
The water park also has a zoo, so the fun is doubled. There are many rides for both toddlers and adults. You can slide down the pool's edge using a large water slide with larger-than-life pipes.
A cozy, warm zoo is available with giraffes and zebras to pet and watch. You won't get bored at the food court or bar, and all the games and fun go on without stopping. Many other activities are available, including bumper, safari, bumper, miniature golf, and arcades.
Address: 1530 S Danbury Rd, Port Clinton, OH 43452
#15. A trip to the famous African Wildlife Safari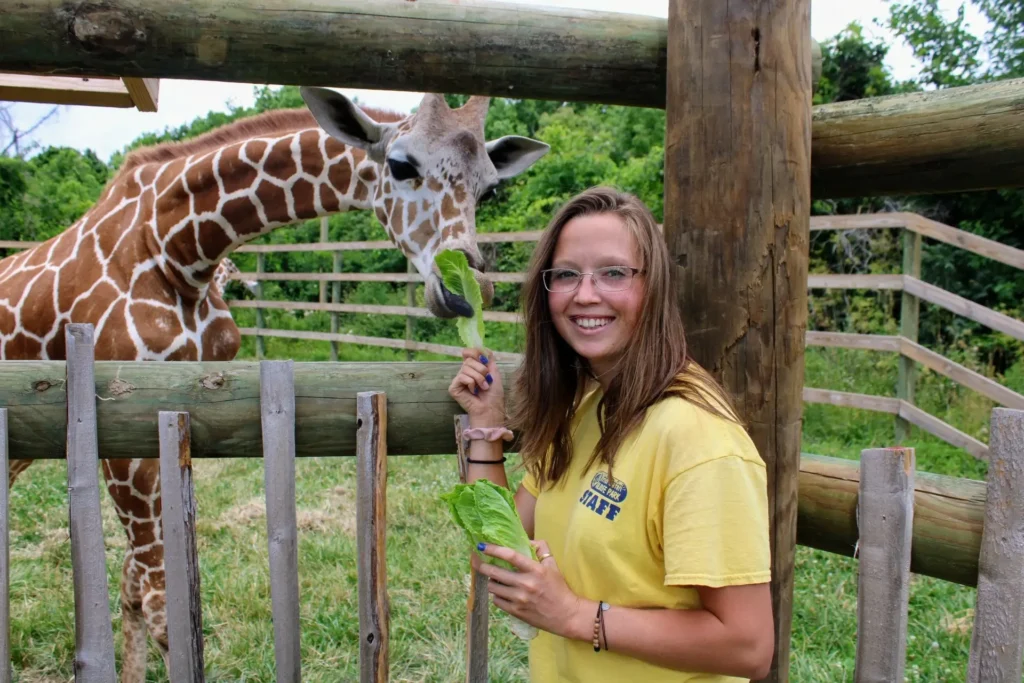 This unique experience is available at Lightner Road. The interaction with wildlife at this park is unlike any other zoo. It's much more than that.
Recently, the park celebrated its 52nd Wild Season. You should bring snacks, not just for you but for the camels you will be feeding. That's right! There are many options for you to provide for your camel with your own hands.
Be prepared to let adorable alpacas get at you or for a large camel to chew through your car windows. Along with hundreds of other species, such as yaks, zebras, and boas, the giraffe is another well-known animal.
Address: 267 S Lightner Rd, Port Clinton, OH 43452
#16. Take The Amazing Jet Express Tour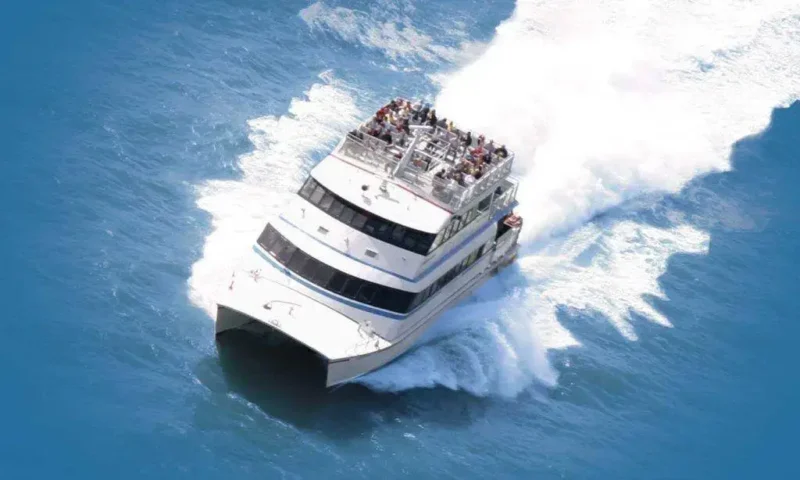 The Jet Express, Port Clinton's ultimate treasure, is the hub of all things tourist. It offers a wide range of activities. This is an essential mode of transportation in Ottawa County.
It is also the most popular tourist spot. The harbor is an essential fishing port and can be used to export or import goods. The cruise is a proper luxury transport with its white exterior and shining golden lights.
These also offer a variety of trips to other places, such as Ohio or the Put-in-Bay. The Erie Lake trip is breathtaking with its ultramarine waters, pink-setting sky, and stunning scenery.
The lounges for passengers are very classy and spacious. They are clean and well-kept. There are also late-night adventures on the island that include many thrilling activities.
Address: 3 Monroe St, Port Clinton, OH 43452
Looking for more thrills around New York? Why not check out the best places to visit in Ithaca (New York), Watertown (New York), and Alexandria Bay (New York).
#17. Harbor Freeway Lanes
Known as a hot spot for bowling and family fun, Harbor Freeway Lanes is a bowling alley where you can bowl with family and friends or enjoy delicious food.
Harbor Freeway is open for business from Sunday to Thursday from 8 a.m. to midnight, and Friday, Saturday, and holidays from 8 a.m. to 1 a.m. You can also book their private bowling lanes for a birthday party or any special occasion.
If you've never been bowling, don't fret; they offer a 1-hour beginner's course where you can learn the basics of bowling, along with the rules, how to use the bowling shoes, and how to pin down your score. They also have a particular bowling lane for kids, so bring the whole family and have fun.
Address: 311 Buckeye Blvd, Port Clinton, OH 43452
#18. Ottawa County Historical Museum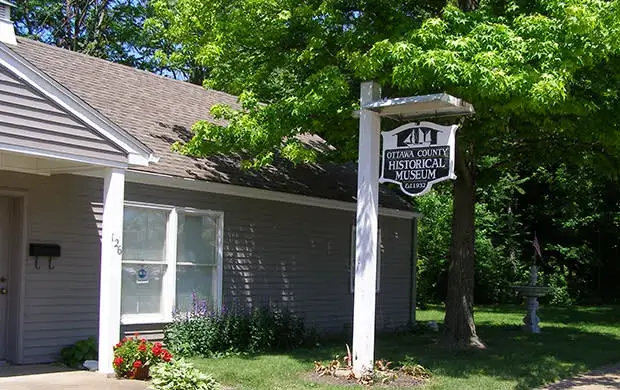 The Ottawa County Historical Museum houses some interesting artifacts, stories, and historic items from the area.
The museum offers many things, from archaeological and geological items to fossils and geological specimens.
This museum also has some items from the region's maritime history. The museum also features a beautiful planetarium.
Address: 126 W 3rd St, Port Clinton, OH 43452
#19. Bait House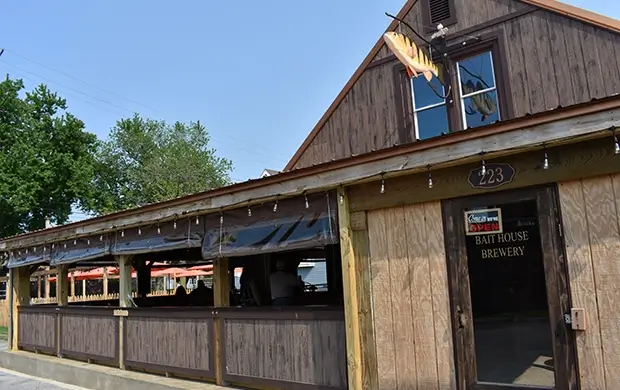 Positioned lakeside in Port Clinton, Ohio, The Bait House offers solace for avid anglers amidst Lake Erie's picturesque scenery. This renowned stop enables a productive day on the water by providing everything an avid angler could need.
While functioning as much more than a store, The Bait House is an informal hub where veteran fishermen trade tales and newcomers receive mentorship.
Any fishing enthusiast who enjoys the beauty of the water and the allure of the neighborhood cannot afford to miss out on the Bait House.
Address: 121 E Perry St, Port Clinton, OH 43452
#20. Kayak the Bay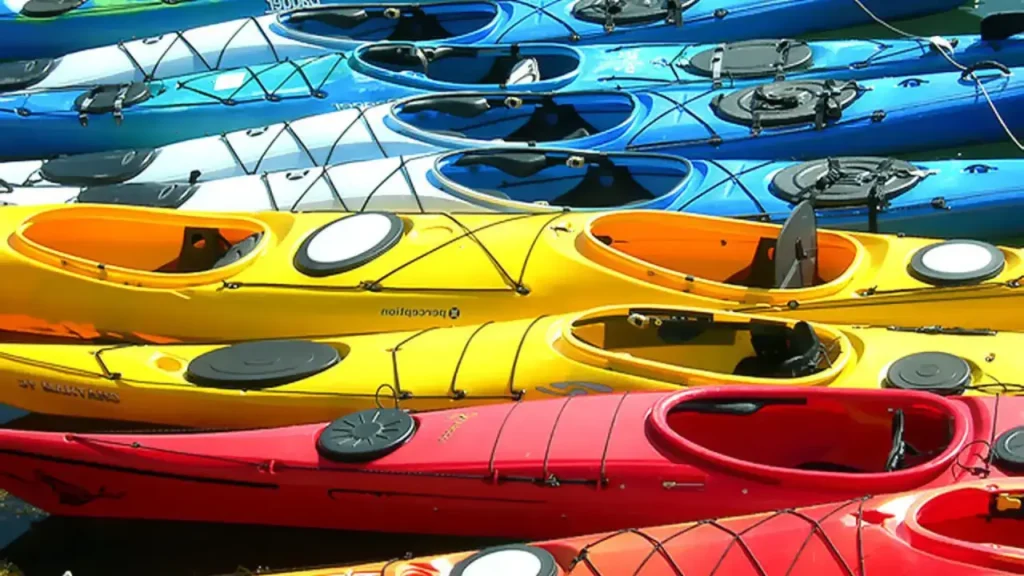 Experience the best of two worlds: the bays' calm, serene, and scenic nature and the thrilling experience of paddling on the open water.
This is a great way to explore the city and the surrounding areas from a different perspective. You can choose from various kayaking tours at the bay, such as sunset, full moon, and loonie tours.
This is an excellent way for photography lovers and adventure seekers to explore the city. And it's also a perfect activity for friends and families.
Address: 3134 W Harbor Rd, Port Clinton, OH 43452
#21. The Listening Room Port Clinton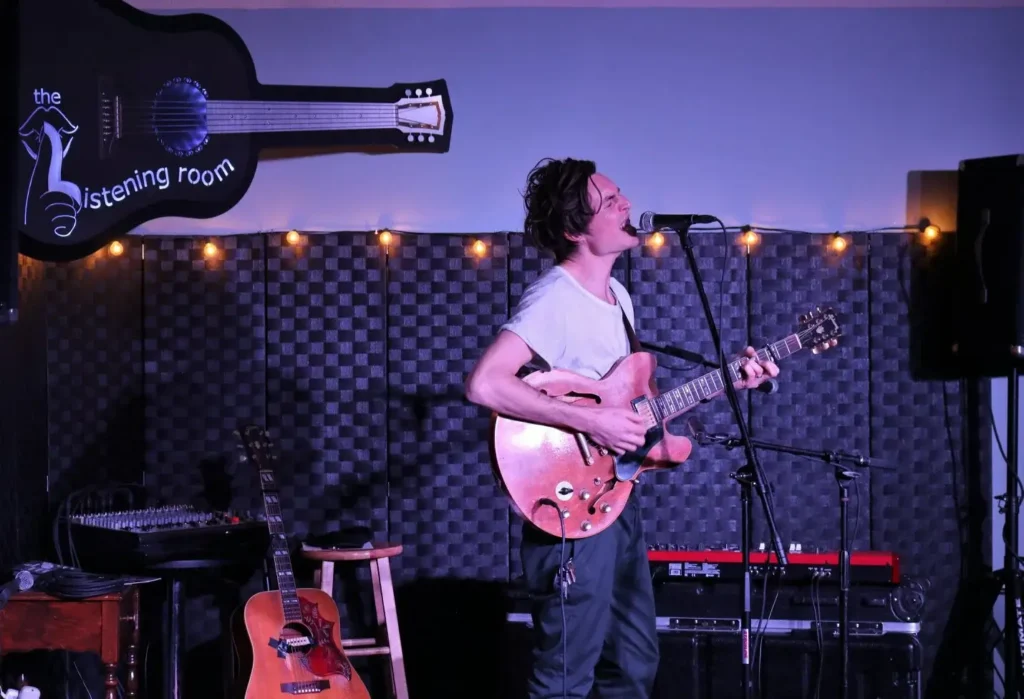 Are you looking for a unique and intimate music venue? Look no further than The Listening Room Port Clinton in Ohio!
This charming historic building offers a small stage and limited capacity, creating a close and personal experience for guests. The Listening Room Port Clinton hosts various live music events, from singer-songwriters to jazz bands.
Whether you are a local or a visitor, you will surely be welcomed by the friendly staff and have a great evening. Take advantage of this special place to enjoy live music!
Address: 220 E Perry St, Port Clinton, OH 43452
#22. Joy and Company Salon & Spa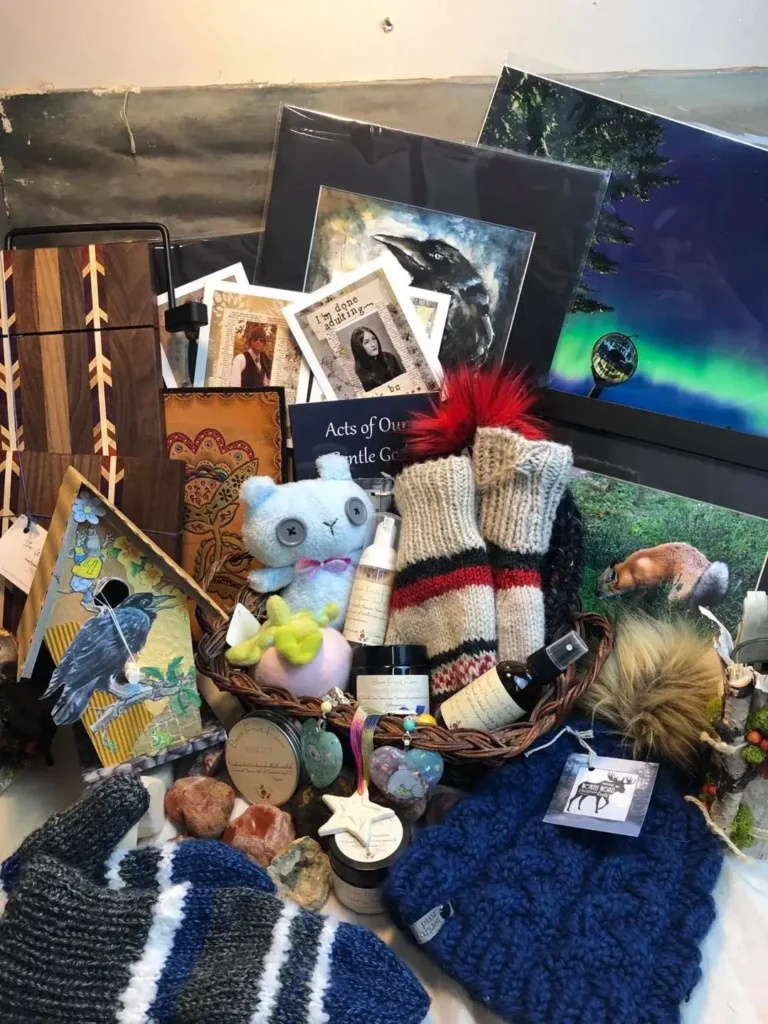 Joy and Company Salon & Spa in Port Clinton, Ohio, is the perfect place for all your beauty and wellness needs. Whether you're looking for a new hairstyle, a massage to relax, or a full-body makeover, they have you covered.
Their team of experienced and knowledgeable professionals uses only the best products. It offers various services, such as haircuts, hair coloring, extensions, manicures, pedicures, massages, facials, and body treatments.
Plus, they are open seven days a week, so you can easily book an appointment by calling (419) 341-2155 or visiting their website.
Address: 1848 E Perry St Suite 170, Port Clinton, OH 43452
Time to spare? You may like to check out the best things to do in Mt Pleasant (Michigan), San Bernardino (California), and Florence (Kentucky).
Plan Your Trip To Port Clinton, Ohio
Port Clinton, Ohio, is a fantastic place to visit because of its many attractions that explore parks, museums, and trails. Concluding our Port Clinton adventure, this enchanting city offers a little something for everyone.
Encompassing Lake Erie's shoreline, where anglers can indulge in fishing and water sports, Port Clinton boasts diverse experiences. Adventurous types will find plenty of excitement within the city limits.
To make your visit to Port Clinton genuinely memorable, take the time to explore its premier attractions, enjoy native cuisine, and bask in the cozy atmosphere. You can plan a vacation or a business trip to Port Clinton, exploring the attractions and activities.
This guide will help you plan your Ohio trip.
Disclaimer: Vasttourist always strives for content accuracy. Since the time of publishing, travel-related information regarding pricing, schedules, and hours may have changed. Please see individual websites embedded in this post for the most current trip-planning information.

Unless otherwise stated, Vasttourist does not claim ownership of any images used on our blog site. The respectful owners of all visual content have copyright protection. We try to include links to the sources. If any images are your property and you do not want them to appear on our blog, don't hesitate to contact us; we will take them down immediately. We support properly crediting the original writer, artist, or photographer.