21 Best & Fun Things To Do In Florence KY (Kentucky)
Are you searching for the best and most fun things to do in Florence KY? Then you are on the right page. Florence is a top-class city and is recognized as Kentucky's second-largest city. Florence is home to numerous historically significant sites that have been well-maintained and are bustling with activity.
Everyone can find something to enjoy in Florence, whether you're seeking an exciting day trip, a weekend vacation, or a family-friendly excursion. There are so many things to do in Florence that you can extend your trip by one or two days!
If you need help figuring out where to begin, we've compiled a list of the top things to do in Florence to help you plan your next trip. It's time to get out there and start ticking all these amazing places to visit in Florence.
Here are the top things to do in Florence, Kentucky:
#1. Florence Y'alls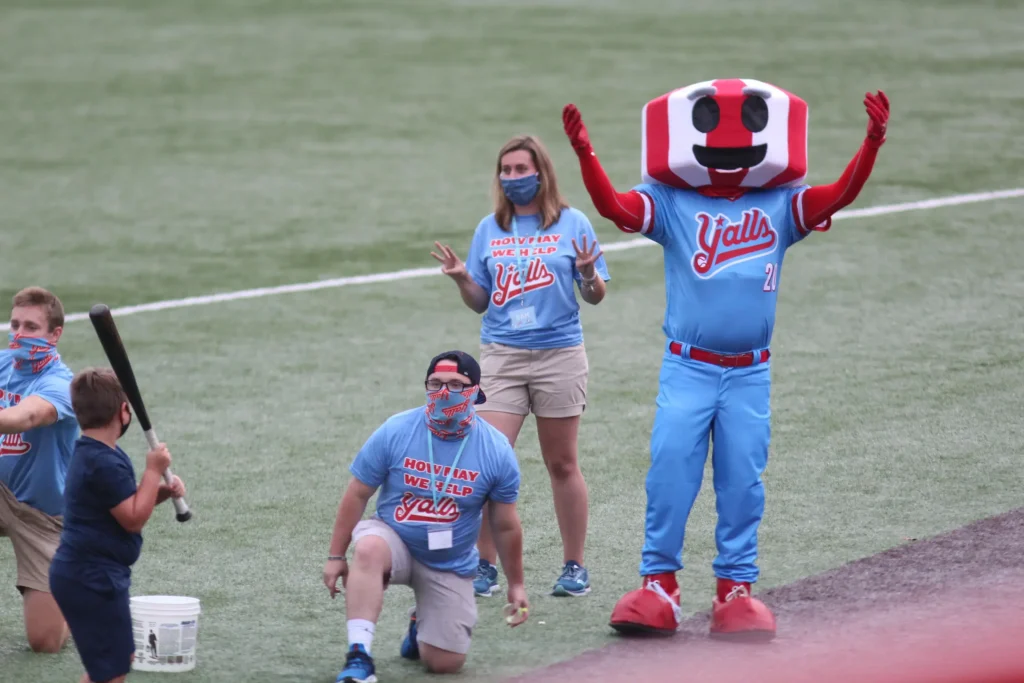 Florence Y'alls Is one of the major attractions places to visit in Florence. Florence Y'all is the Florence official baseball team.
Florence Y'alls is an independent baseball team that competes in the Frontier League's West Division. Florence Y'alls has been the home of this professional baseball team, and they are used to playing their games at a stunning field having over 4,500 seats.
Florence Y'alls is a great family destination during the season, with themed nights, Friday night fireworks, and many fun activities to keep everyone entertained.
#2. Florence Family Aquatic Center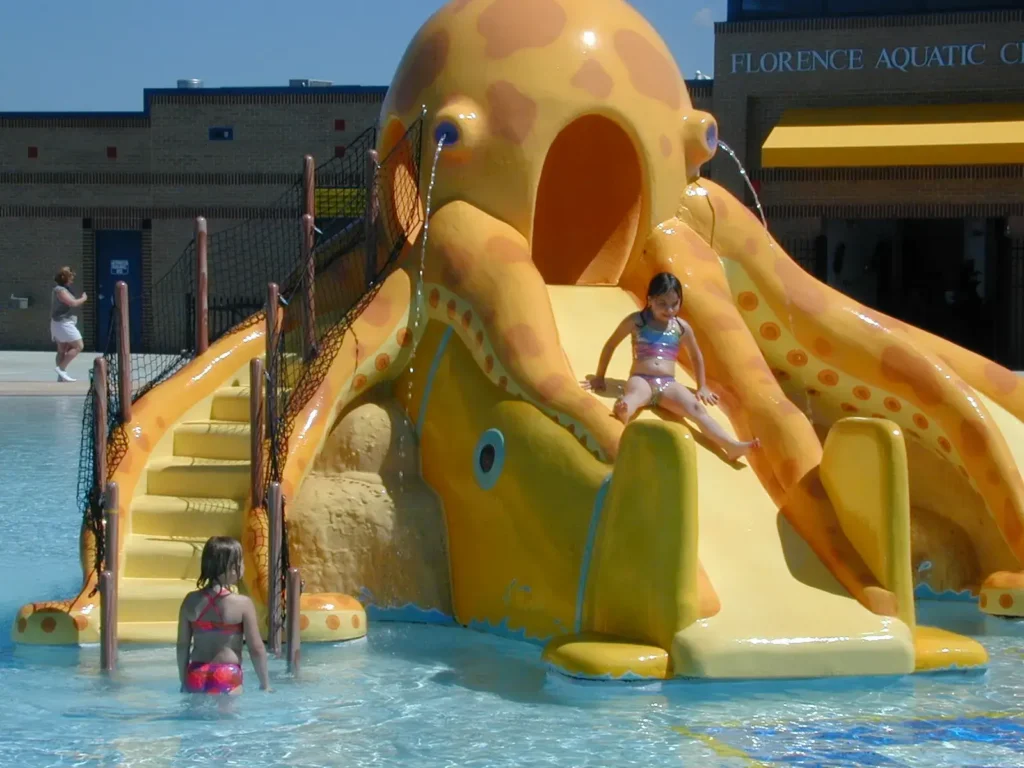 If you don't visit the Florence family aquatic center to have fun and feel good with your friends and family, your trip to Florence won't be complete.
Visit this top-notch facility where you can enjoy water slides like the spiral and speed slide in addition to a lazy river, competitive pool, zero-depth zones, and two spray fields.
The Florence family aquatic center is open to both residents and non-residents. The facility charges a daily access fee, so always hold more than the desired fee. Swimming lessons, aquacise, and scuba diving instruction all cost extra.
Address: 8200 Ewing Blvd, Florence, KY 41042, United States
#3. Boone County Distilling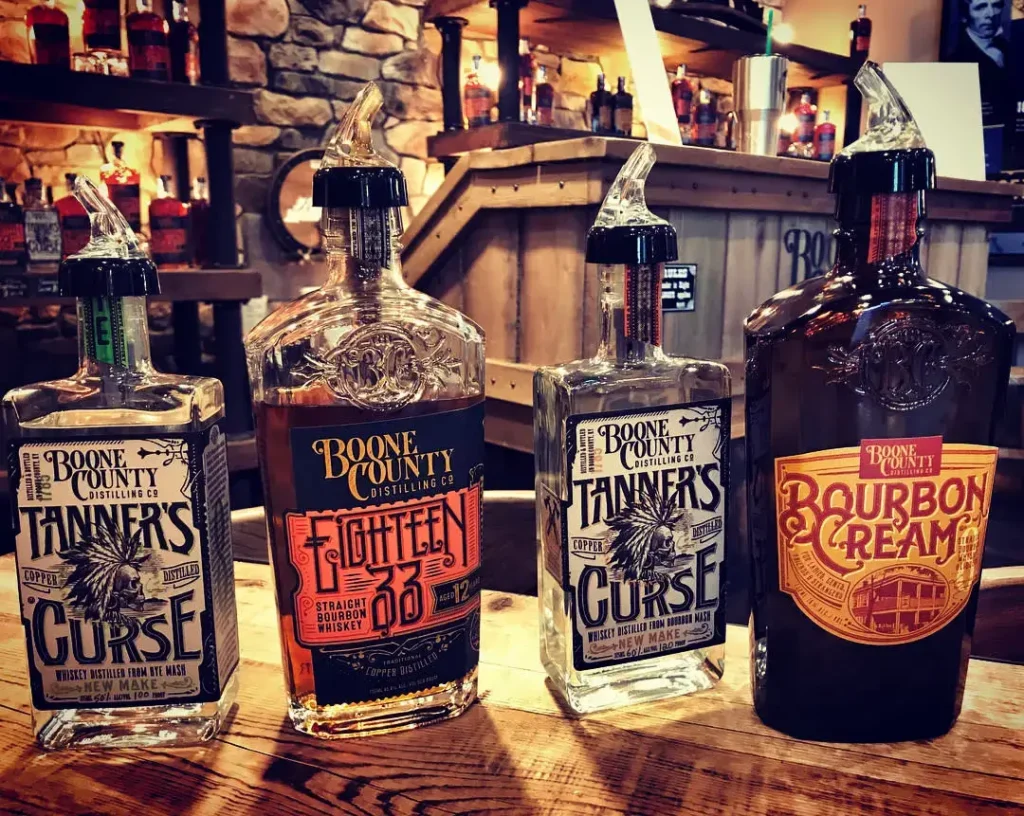 What's good in a vacation if you don't get yourself some beautiful beers? This can be done at the Boone County Distilling, established in Petersburg in 1833.
Boone County Distilling is one of the biggest distilleries in Kentucky. They have produced several amazing drinks that have won awards, including Single Barrel Bourbon, Small Batch Rye, and Single Barrel Rye Batch Bourbon.
You can tour the distiller to learn more about creating their drinks. Add this to your list of things to do in Florence, KY, this weekend!
Address: 10601 Toebben Dr, Florence, KY 41042, United States
#4. Turfway Park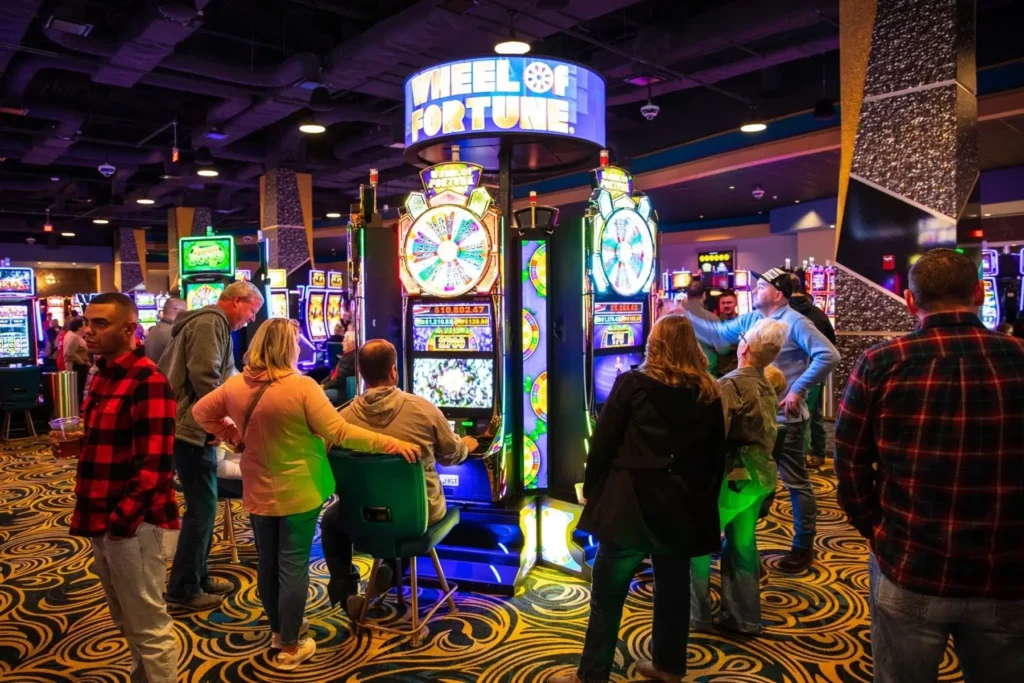 Turfway Park is a horse racing track and is one of the finest places you should check out on your visit to Florence. Turfway Park is located in Florence, Ohio, about 10 miles south of Cincinnati.
When it was opened, Turfway Park in Florence was first known as Latonia Race Course. It has held thoroughbred racing ever since the first Latonia Race Track, constructed in Covington in 1883 and destroyed in 1939.
There are several beautiful statues of horses in Turfway Park. Many of the horses were used in the Latonia Derby and the Kentucky Derby for many years, which helped the Latonia Derby maintain its prestige.
Turfway Park was the new name given to the Florence racetrack after Jerry Carroll and his business partners acquired it in 1986. The Turfway Park racetrack usually hosts live Thoroughbred horse racing during the winter and holiday seasons and offers year-round broadcasts across the continent.
Be sure to visit this park today and have fun. If you are looking for what to do in Florence, KY, then add Turfway Park to your list.
Are you about Plannning a road trip to Kentucky for a wonderful vacation? You may like to check out the best things to do in Ashland (Kentucky), Elizabethtown (Kentucky), Newport (Kentucky), and Somerset (Kentucky).
#5. Florence Mall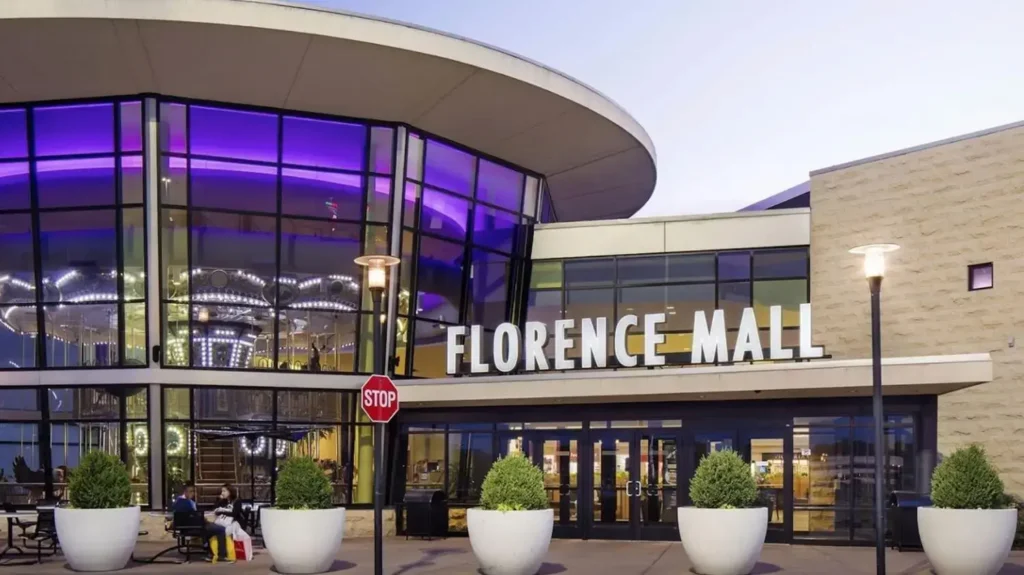 Florence Mall is one fascinating place you should check out on your visit to Florence. Florence Mall is one of Kentucky's most well-known shopping malls. Florence Mall is a part of Brookfield Properties Retail Group's portfolio.
Discover the unique assortment of stores at Florence Mall, which offers both locals and visitors to Northern Kentucky a pleasantly unique shopping experience.
Visit your preferred shops or the on-site theater before visiting the nearby sights, such as the Rave movie theater, a children's area, train rides, and a beautiful carousel.
Address: 2028 Outlet Square, Florence, KY 41042, United States
#6. Florence Nature Park Event Center
The Florence Nature Park Event Center, which gives you a stunning perspective of the surrounding tall trees and flora, is one location you shouldn't miss out on during your visit to Florence.
This park offers a gorgeous natural setting as a backdrop for social events like weddings, celebrations, and corporate meetings.
The Event Center is a flexible venue for different events having the capacity to hold up to 100 people for dinner and 135 people for theater-style events.
Planning your event can be a "walk in the park" with the help of the on-site event organizer, various culinary options, and a host of additional included facilities.
Address: 7200 Nature Park Dr, Florence, KY 41042, United States
#7. Sherlock's Escape Rooms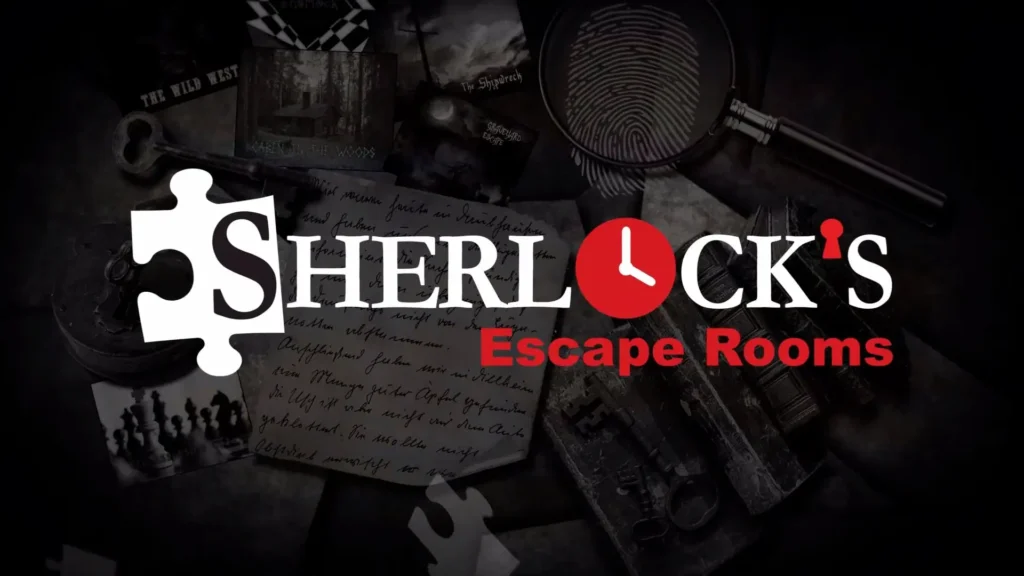 If you're looking for a thrilling, exciting activity for you and your friends to do while in Florence, go over to Sherlock's Escape Rooms. Sherlock's Escape Rooms is a team game that is a growingly popular choice for a fun time with friends.
For those who are unfamiliar with escape rooms, Sherlock's Escape Rooms comprise several themed rooms. You have to choose from or give any of the six Sherlock-themed escape rooms in Florence a try: Attic, Cabin in the Woods, Shipwreck, Graveyard Escape, Wild West, and Jungle Jr.
You have 30 minutes to solve a series of hints, puzzles, and codes at the Florence location. Sherlock's Escape Rooms is the perfect location for a birthday celebration, a night out, or a team-building activity.
You'll be persuaded to return repeatedly after the encounter at this place! Add this to your list of fun things to do in Florence, Kentucky, today!
Address: 7916 Connector Dr, Florence, KY 41042, United States
#8. Stringtown Park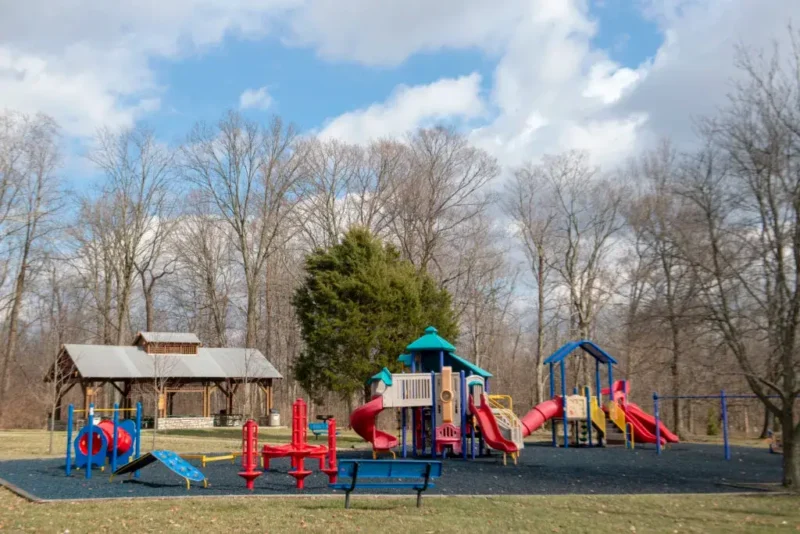 Visit Stringtown Park to have fun on your trip to Florence. Stringtown Park is over 8 acres large and is situated along Kentucky Route 18 (Burlington Pike) on the city's eastern edge.
There are a lot of fun activities to do in this beautiful park. The park includes four fitness stations, two pieces of outdoor exercise equipment, and an asphalt-paved path.
These were made possible by funds from the Land and Water Conservation Fund and the Division of Waste Management Crumb Rubber Grant. The park's 1-mile (2,500-step) stroll is leisurely, with an elevation climb of only 36.1 feet.
The park also has a pavilion with six picnic tables, grills, drinking fountains, and portable restrooms. So be sure to visit this park to have a fun-filled day.
Address: 7340 Burlington Pike, Florence, KY 41042, United States
#9. Asana Chameleon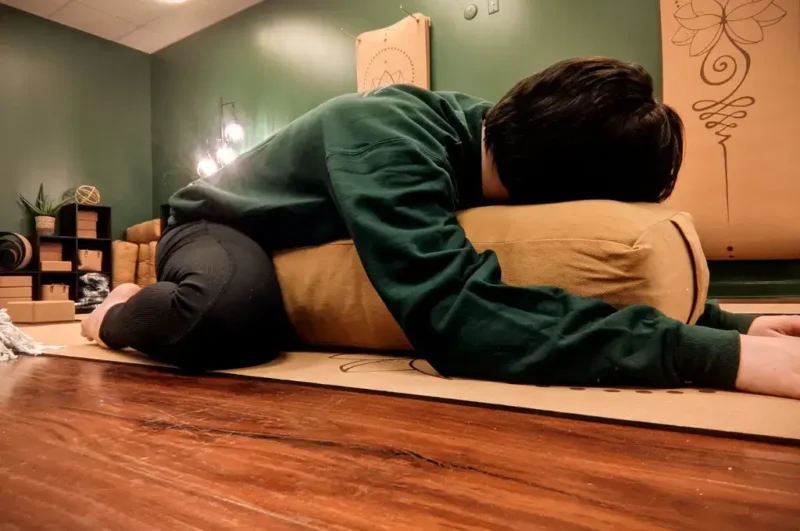 Asana Chameleon is one of the hidden gem attractions you should check out on your visit the Florence. Asana Chameleon is a top-notch yoga studio in Florence. Yoga may assist everyone by enhancing the mind, body, and spirit.
Asana Chameleon is fervently committed to making yoga available to everyone. Asana Chameleon teaches yoga to people of all ages and skill levels, including those with disabilities.
This lovely place gives you the best at every class, which Allison, a yoga instructor with MVP certification from Austin, Texas, usually leads.
Give yourself the time and space to learn what your body is trying to tell you. The Mindful Movement and Mindful Munchkins seminars are among the accessible programs. Anyone with physical limitations would benefit from participating in its guided Mindful Movement workshops.
After a long day of exploring the city, settle in for the evening to relax and rejuvenate your body.
Address: 6900 Houston Rd STE 24, Florence, KY 41042, United States
Planning a road trip around New York? Why not check out the best things to do in Alexandria Bay (New York), Ithaca (New York), and Watertown (New York).
#10. World of Golf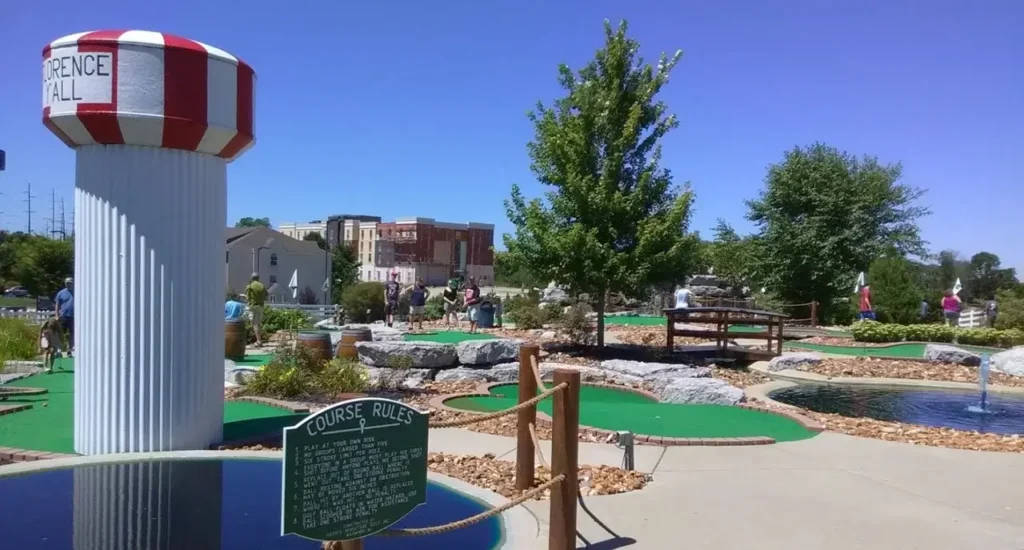 World of Golf is a terrific place to play a midday round of golf in this city. World of Golf is a large field with many golf courses, such as miniature golf courses, foot golf courses, and simulators.
The standard for all of their courses is excellent facilities and well-designed courses. Golfers can play the 2,997-yard, par-58 course.
The golf courses are suitable for both experts and beginners. Families have a lot of fun playing on the miniature golf course. The course can also be used to host parties and other private events.
Address: 7400 Woodspoint Dr, Florence, KY 41042, United States
#11. Boone County Fairgrounds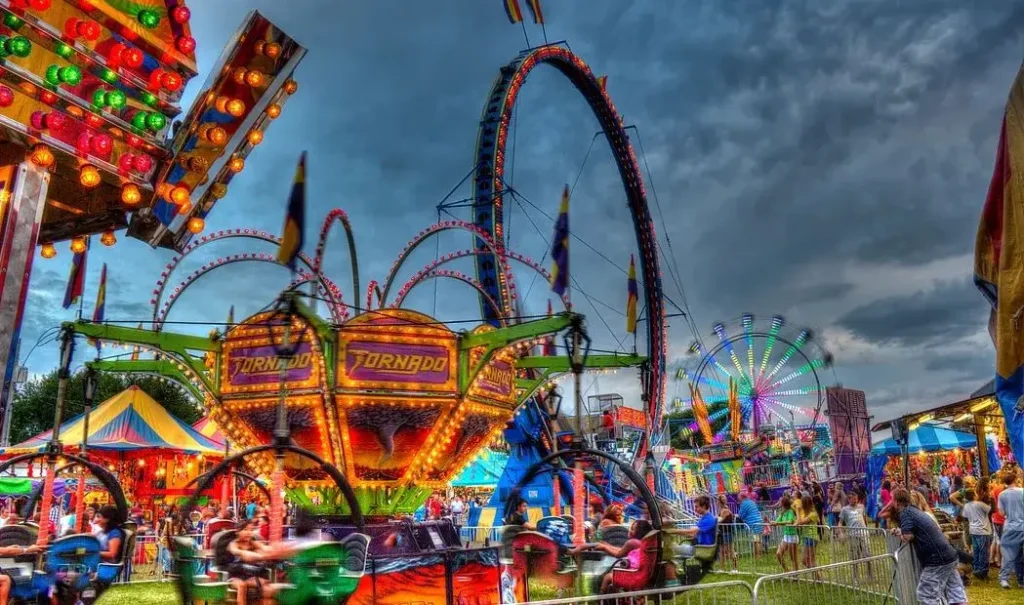 The Boone County Fairgrounds, which date back to the 1930s, are close to Burlington and the county fair. The Boone County Fairgrounds commemoration takes place over six days in early August and is the major annual event.
There isn't a better opportunity to experience Northern Kentucky's rural lifestyle, and this event is well known for its horse shows in the Lower and Main Show Rings. There are numerous 4-H exhibits and skills competitions, ranging from livestock to fruits and vegetables.
There will also be pageants, carnival rides, games, other family activities, and mouthwatering fair food. The fairgrounds transform into a winter wonderland in the winter with a charming Christmas light display that is accessible by car and has music playing over the radio.
Address: 5819 Idlewild Rd, Burlington, KY 41005, United States
#12. Dave & Buster's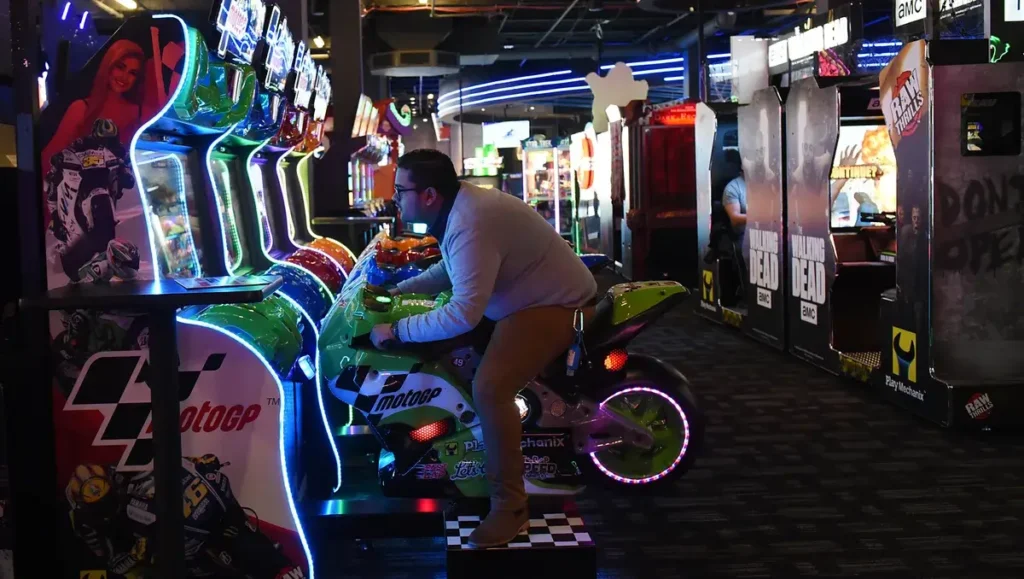 Entering Dave & Buster's in Florence is like stepping into a carnival. The atmosphere is filled with electronic music, lights, and the recognizable beeps of arcade games as people laugh.
Sports TVs and projectors are available in the bar and dining areas, where you can watch everything from baseball and football to mixed martial arts (MMA) and everything in between.
This place also offers event spaces, packages, and the best crew to help turn the ordinary into a memorable occasion.
Address: 781 Heights Blvd, Florence, KY 41042, United States
#13. Full Throttle Adrenaline Park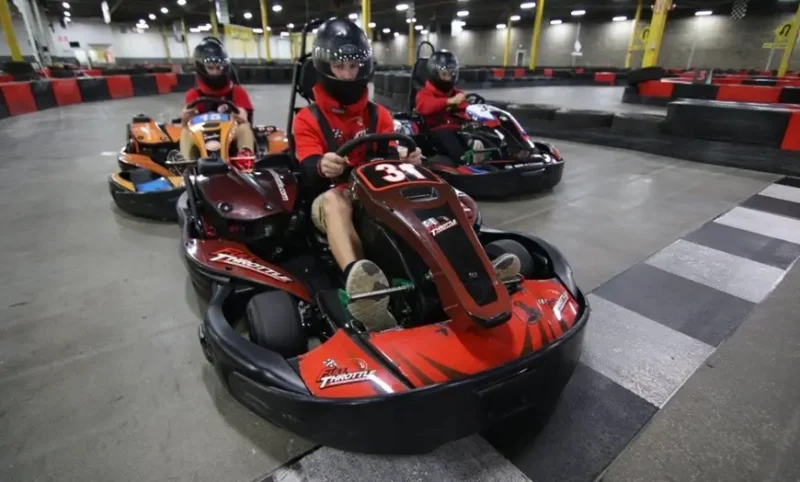 Full Throttle Adrenaline Park is another amazing attraction you shouldn't miss out on your trip to Florence. Full Throttle Adrenaline Park is a fast-paced indoor go-kart track. Even the most seasoned racers will enjoy the 40 mph top speeds of modern karts.
Drivers must be 16 or older to operate the adult karts, 8 to 15 years old to operate the kid's karts, and four years old or younger to operate the micro karts.
You drive onto the professionally created racing track containing 13 thrilling and challenging curves. The eight-minute race sessions are enough time for rapid laps and tire warming.
Full Throttle offers more action-packed entertainment, such as fully realistic virtual reality gaming that involves running while pursuing zombies, facing off against enemies, and engaging in cooperative play with friends.
 You don't even need to be an expert to participate. They usually offer various beers in their bar if you need something to quench your thirst.
Full Throttle Adrenaline Park also hosts team-building exercises for businesses and birthday parties. Add this to your list of amazing things to do in Florence, Kentucky, this weekend.
Address: 24 Spiral Dr, Florence, KY 41042, United States
#14. Florence Y'all Water Tower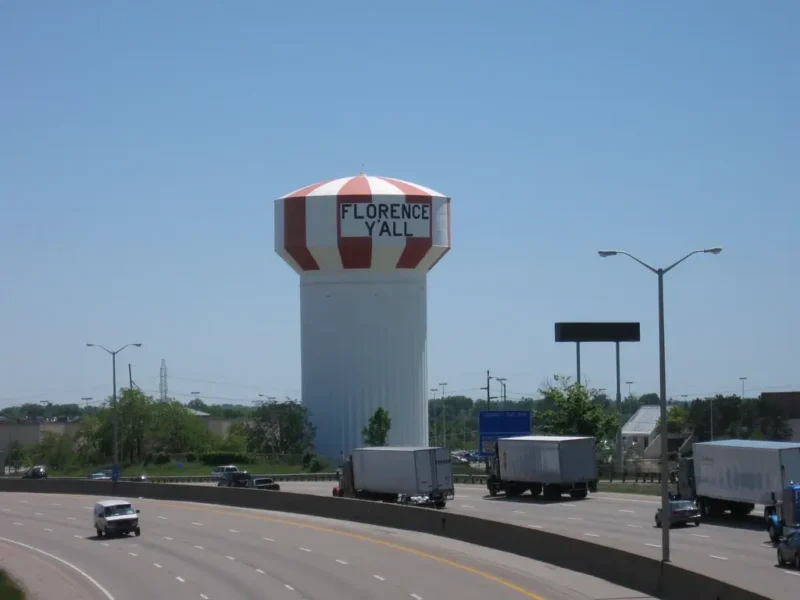 Florence Y'all Water Tower is the most recognizable structure in the city, located close to the freeway.
This iconic building has a clever backstory in this city. The words "Florence Mall" were painted on the water tower when it was built in 1974 To promote the mall that was being built next door.
Taking pictures at the tower during a visit to the city indicates that you have been to Florence.
Address: 500 Mall Circle Rd, Florence, KY 41042, United States
Looking for more thrills around South Carolina? Check out the best things to do in Anderson (South Carolina), Folly Beach (South Carolina), Florence (South Carolina), and Spartanburg (South Carolina).
#15. DEFY Florence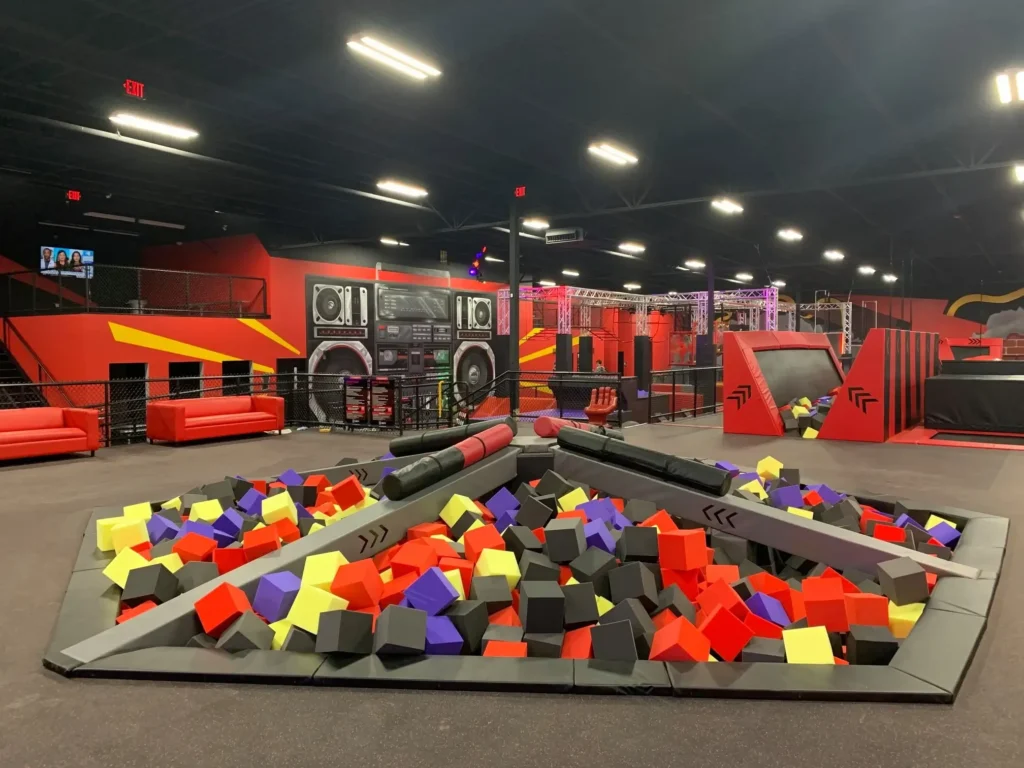 Visiting a trampoline park is always enjoyable, whether you are an adult or a child. DEFY Florence is the place for trampoline fans and those looking to get in shape.
This all-inclusive trampoline park offers up to 8,000 square foot indoor play areas. It has a lot of facilities to keep you entertained, such as a basketball hoop, a sizable open free-jump area, and an airbag/foam pit.
DEFY is more than just a trampoline park; it's an active entertainment venue where there's always something interesting to see.
Join the DEFY Flight Club and have your upcoming special occasion here!
Address: 4999 Houston Rd, Florence, KY 41042, United States
#16. Boone/Florence Skate Park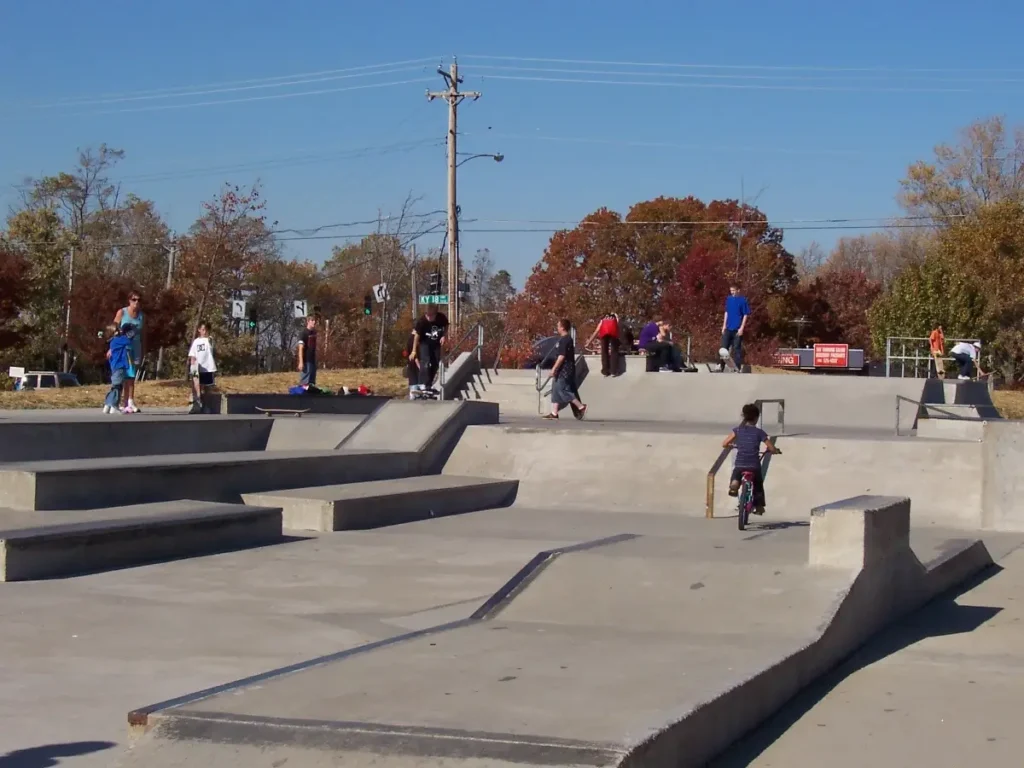 Both locals and visitors can benefit from Florence's top-notch skating facility.
This 22,000-square-foot skate park has sections for beginners, intermediates, and advanced skaters, as well as a variety of obstacles. It is designed for in-line skates, rollerblades, and skateboards.
This park has a viewing area, a parking lot, and a pavilion. It's a great location to make friends with people from many walks of life and meet new people owing to a common interest.
The people who come here are almost always kind and have been understanding and considerate of kids just learning how to ride a bike. Don't forget to bring your safety gear.
Guess what? Admission is free of charge.
Address: 8100 Ewing Blvd, Florence, KY 41042, United States
#17. The 859 Taproom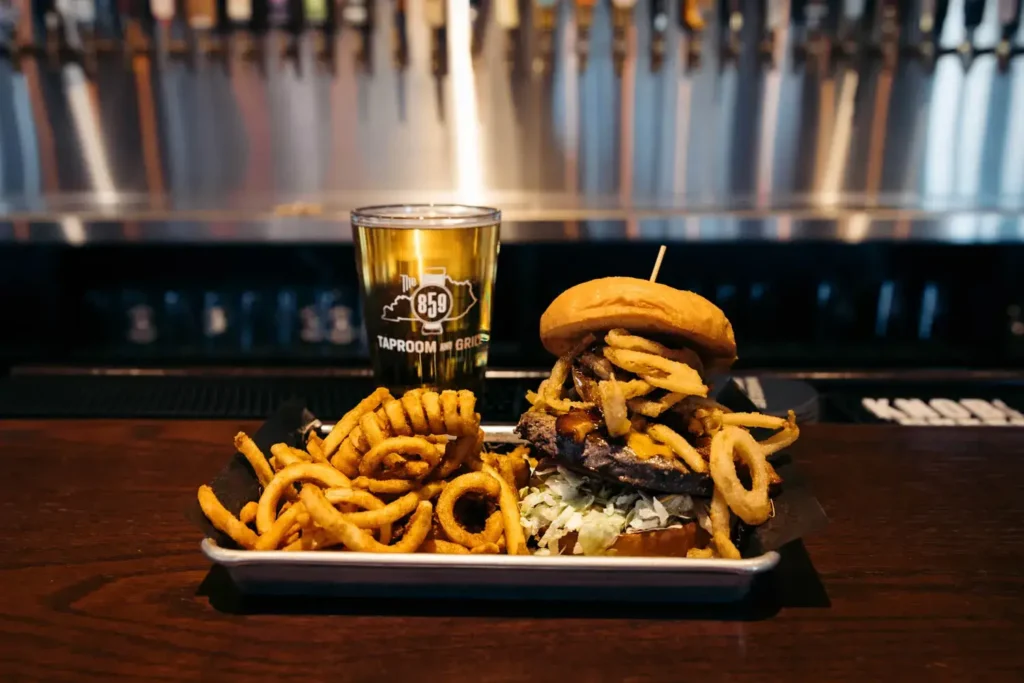 The 859 Taproom and Grill is known for its love of bourbon, beer, and sports. You'll enjoy yourself at this pub and restaurant in Florence with your friends.
The 859 Taproom and Grill offers 60 craft beers on tap, many of which are produced locally by small and regional breweries.
The 859 Taproom hosts happy hour, pint nights, and daily promotions. Along with the drinks it provides, it cooks various delicious meals to keep you fed.
Stop by this bar to experience the most spectacular moments and receive first-rate service.
Address: 8720 Bankers St, Florence, KY 41042, United States
#18. Boone Links Golf Course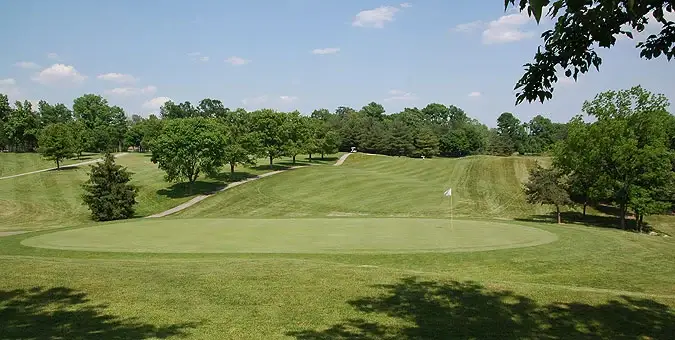 Another renowned public golf course in Florence is far from the Florence Y'All Water Tower of the Burlington Pike.
Boone Links, established in 1979, gets a four-star rating from Golf Digest. There are three nine-hole courses totaling 27 holes: Brookview, Lakeview (an 18-hole course), and Ridgeview.
Boone Links Golf Course is a reasonably priced spot to play a round. We can call it a Mini golf in Florence, KY.
Address: 19 Clubhouse Dr, Florence, KY 41042, United States
#19. Cinemark Theatres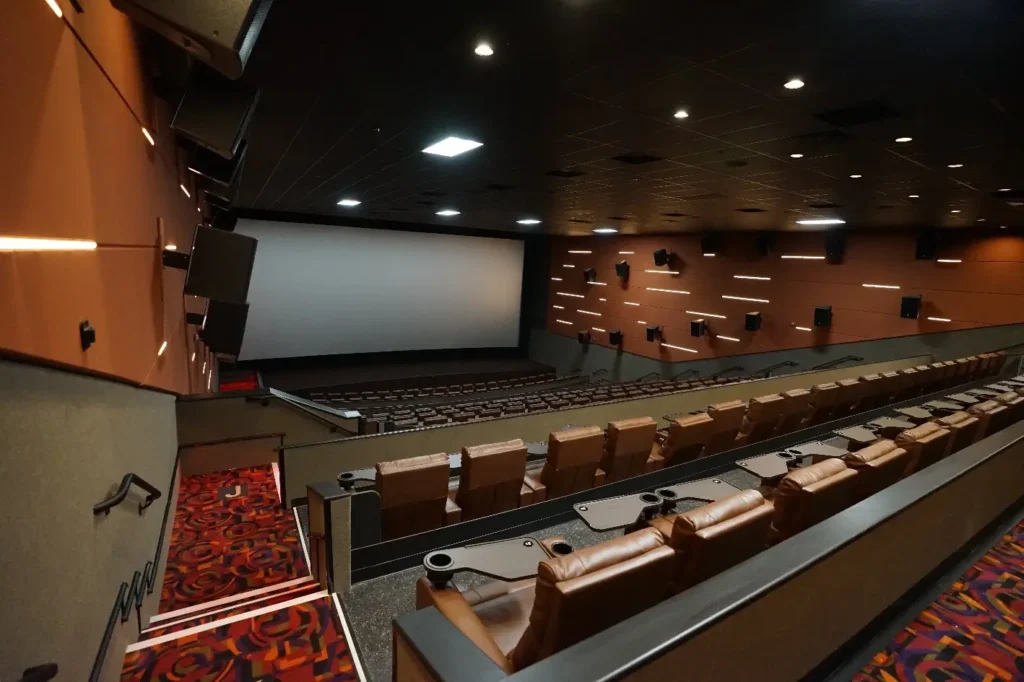 Cinemark Theatres is a great theatre to visit when you visit this city. It has over 100 comfortable seats and gives you a first-class view of the stage from any of them.
You will find a small bar where you can get various wine/soft drinks before viewing any movie.
This theater chain has gained popularity among movie buffs for its cutting-edge amenities and immersive viewing experience. Cinemark Theatres has a broad selection of movies to suit every taste, whether you prefer blockbusters, indie gems, or timeless classics.
Every element, from the cozy seating to the state-of-the-art audiovisual equipment, is intended to improve your movie-watching experience.
At Cinemark Theaters, treat yourself to a riveting cinematic experience and let the magic of the big screen carry you to new worlds of storytelling.
Address: 7860 Mall Rd, Florence, KY 41042, United States
#20. Florence 14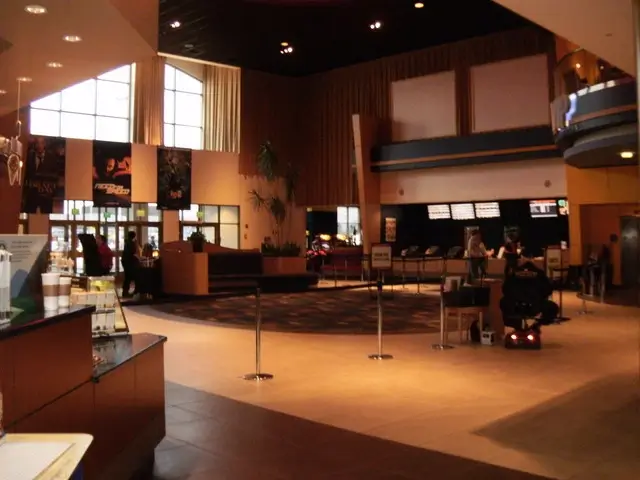 Florence 14 is another beautiful theatre in this city that features a huge, wall-to-wall screen that can display 35 trillion colors and dynamic bespoke surround sound.
Recliners in all theaters make relaxing while watching your favorite shows a joy. They have a group of theaters for adults if you need to escape the younger crowds.
There is a bar and several choices of food. Florence 14 is an excellent place to watch movies and is reasonably priced. Be sure to add this to your list of places to visit today in Florence, Kentucky.
Address: 7860 Mall Rd, Florence, KY 41042, United States
#21. Creation Museum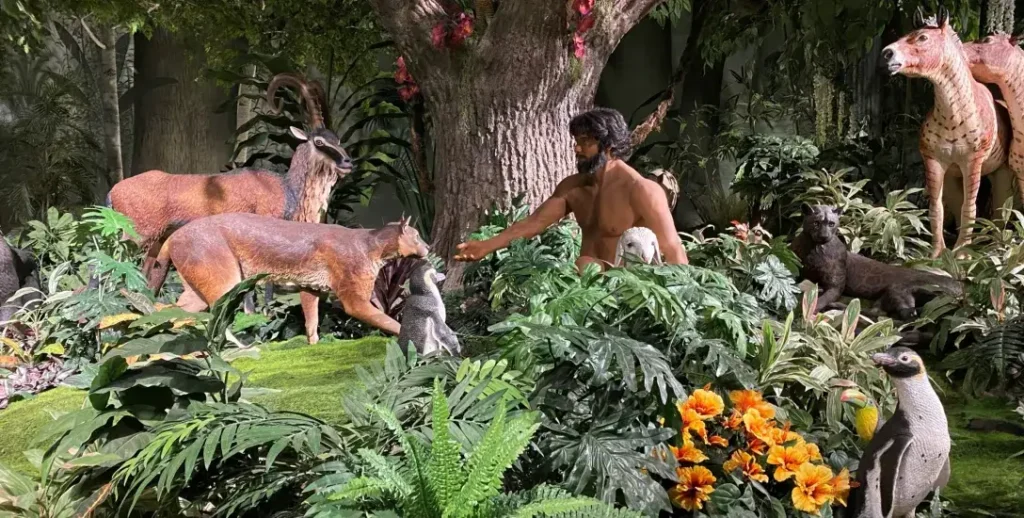 The Creation Museum, located in Petersburg, Kentucky, is a charming testament to the study of biblical history and the wonders of creation.
Visitors can take a trip through time at this special museum, which features exhibits that combine science, religion, and creativity. The Creation Museum brings the Bible's pages to life with breathtaking animatronic displays and lifelike replicas of ancient creatures.
Visitors of all ages can explore the mysteries of our planet's origins through immersive exhibits, planetarium shows, and educational programs.
As you embark on a thought-provoking adventure at the Creation Museum, get ready to be motivated and informed.
Address: 2800 Bullittsburg Church Rd, Petersburg, KY 41080, United States
Time to spare? You may also like to read more on the best things to do in Leesburg (Virginia), Gainesville (Georgia), and Falmouth (Massachusetts).
How to Plan for a Trip to Florence, Kentucky?
Florence, Kentucky, a charming destination offering a blend of history, culture, and natural beauty, is in the center of the stunning Bluegrass State.
Everyone can find something to enjoy in Florence, whether history buffs, adventure seekers in the great outdoors, or foodies.
This comprehensive guide will walk you through the steps to organize a fantastic trip to Florence, Kentucky.
Choosing the Best Time to Visit Florence, Kentucky
The first step in any trip planning process is to decide when is the best to travel to your destination. Every one of the four seasons has its appeal in Florence.
While summer (June to August) offers warmer weather and outdoor festivals, spring (March to May) brings milder temperatures and in-bloom flowers.
Winter (December to February) brings a festive atmosphere, and fall (September to November) features stunning foliage. Plan your strategy based on your preferences.
Where to stay?
A variety of choices for accommodation are available in Florence to suit different needs and preferences. Here are a few well-liked options:
Hotels: Florence has several reputable hotel chains that provide cozy amenities, suitable locations, and affordable rates.
 Bed and Breakfasts: If you'd like a more personal experience, consider booking a room at one of the area's charming bed and breakfast inns.
 Vacation rentals: Booking a vacation rental through a website like Airbnb can be an excellent option for larger groups or people looking for a more comfortable setting.
No matter where you choose to stay, look for lodgings with easy access to transportation and proximity to the attractions you intend to visit.
What to Pack for a Trip to Florence, Kentucky?
We advise you to carry the following items with you:
Comfortable Walking Shoes: Make sure to have good walking shoes because you'll be doing a lot of walking throughout the city. I've cherished the Brooks brand shoes I've worn for years. I've linked them here for guys and women. See it here.
Power bank: When exploring, we always have a power bank with us that is completely charged. In this manner, we can plug in our phone and recharge it on the road if the battery is becoming low. For navigation and photography, we rely extensively on our phones. Thus, this device is essential for us.
Bottle water: When exploring, we prefer to take an insulated, reusable water bottle.
Travel journal: Making a list of the locations and activities you wish to accomplish while traveling is possible with a travel journal. This saves time and ensures that you make the most of your journey. You might look up interesting and hidden locations to visit!
Backpack: Whether planning a trip to North America or just going on a day hike, backpacks are necessary. Backpacks allow you to carry your items in one easy-to-manage location. They also allow you to keep your valuables close and safe.
Plan your activities
Planning your activities is essential for an unforgettable trip to Florence, Kentucky. Look into the Florence Antique Mall to find vintage finds and undiscovered treasures.
At Florence Nature Park, you can fully immerse yourself in the outdoors thanks to its tranquil trails and lovely surroundings.
Explore the Creation Museum's wonders for a fascinating look at biblical history. Enjoy the varied culinary scene, which includes both international and regional specialties. Organize your time wisely to get the most out of your visit to Florence, Kentucky.
Dining Options
The culinary scene in Florence is diverse and offers something for every palate and price range. Here are a few suggestions:
Local favorite: Take the chance to sample the area's delicious barbecue or renowned fried chicken.
 International Cuisine: Florence has many international restaurants serving Italian, Mexican, Chinese, and other cuisines.
 Farm-to-Table: If you value local and fresh ingredients, look into the farm-to-table restaurants in the area. Here, you can enjoy delectable dishes made with the freshest ingredients.
To find undiscovered restaurants that suit your preferences, read online reviews and seek local recommendations.
Frequently Asked Questions
What is Florence Kentucky known for?
The town of Florence in Kentucky is well known for its distinctive fusion of heritage, culture, and scenic beauty.
The Florence Antique Mall, one of the biggest in the area, is located in this charming city and is a great place to find vintage treasures. Nature lovers can explore the serene Florence Nature Park, which features tranquil lakes and picturesque trails.
Florence also has the fascinating Creation Museum, which takes visitors on a fascinating journey through biblical history.
Florence, Kentucky, is a destination that delights visitors with its rich heritage and life-changing experiences thanks to its friendly hospitality and diverse culinary scene.
Is Florence KY a big city?
Regarding population and size, Florence, Kentucky, is not considered a big city. With a population of over 32,000, it enjoys a small-town feel that draws tourists looking for a laid-back and welcoming ambiance.
Despite its smaller size, Florence is a vibrant and alluring destination thanks to its services, attractions, and active commercial scene.
Florence, Kentucky, offers a delightful experience without the overpowering hustle and bustle of a larger city, whether you're exploring its antique malls, taking in the natural beauty of its parks, or savoring the regional cuisine. It's also among the nations in Kentucky with the fastest growth.
Is Florence KY an excellent place to live?
Florence, Kentucky, has much to offer those looking for the ideal place to call home. Florence provides a high quality of life with its warm community, reasonable cost of living, and convenient location.
Residents can easily access various facilities, such as excellent schools, parks, and shopping centers. Due to Cincinnati's proximity, the city has more opportunities for employment and entertainment.
Florence, Kentucky, proves to be a wonderful place to establish roots and make enduring memories, whether you are drawn to its small-town charm or its proximity to urban conveniences.
Is Florence KY safe?
Florence, Kentucky, places a high priority on the security of both its citizens and visitors. The city prides itself on having a low crime rate and a proactive police force that keeps the community safe.
Its well-kept public spaces, well-lit streets, and responsive emergency services demonstrate Florence's dedication to safety.
Florence, Kentucky, offers a friendly and secure environment for everyone, whether you're exploring the city's attractions, shopping areas, or enjoying its parks.
Plan Your Vacation To Florence Kentucky
Florence provides various family-friendly events and activities as one of Kentucky's metropolises with the greatest population growth.
The city boasts various parks, green areas, and a bustling downtown center full of shops, eateries, and other family-friendly attractions.
Discover Florence, Kentucky's charming city, by checking out our list of the top things to do there!
Things To Do In Florence KY (Kentucky)
Disclaimer: Vasttourist always strives for content accuracy. Since the time of publishing, travel-related information regarding pricing, schedules, and hours may have changed. Please see individual websites embedded in this post for the most current trip-planning information.

Unless otherwise stated, Vasttourist does not claim ownership of any images used on our blog site. The respectful owners of all visual content have copyright protection. We try to include links to the sources. If any images are your property and you do not want them to appear on our blog, don't hesitate to contact us; we will take them down immediately. We support properly crediting the original writer, artist, or photographer.