21 Best & Fun Things To Do In Falmouth Massachusetts
Are you searching for the best and most fun things to do in Falmouth MA? Then you are on the right page.
This charming town of Falmouth is located on Cape Cod in Massachusetts. It is Cape Cod's second-largest metropolis after Barnstable. Falmouth is well-known for having several stunning beaches. It is a water town that has been blessed with stunning natural geography.
Everyone can find something to enjoy in Falmouth, whether seeking an exciting day trip, a weekend vacation, or a family-friendly excursion. There are so many things to do in Falmouth that you can extend your trip by one or two days!
Choosing which sights or attractions to visit in Falmouth might take much work. Well, we've compiled a list of the best and the most beautiful things to do in Falmouth to help you plan your next trip.
#1. Visit The Nobska Lighthouse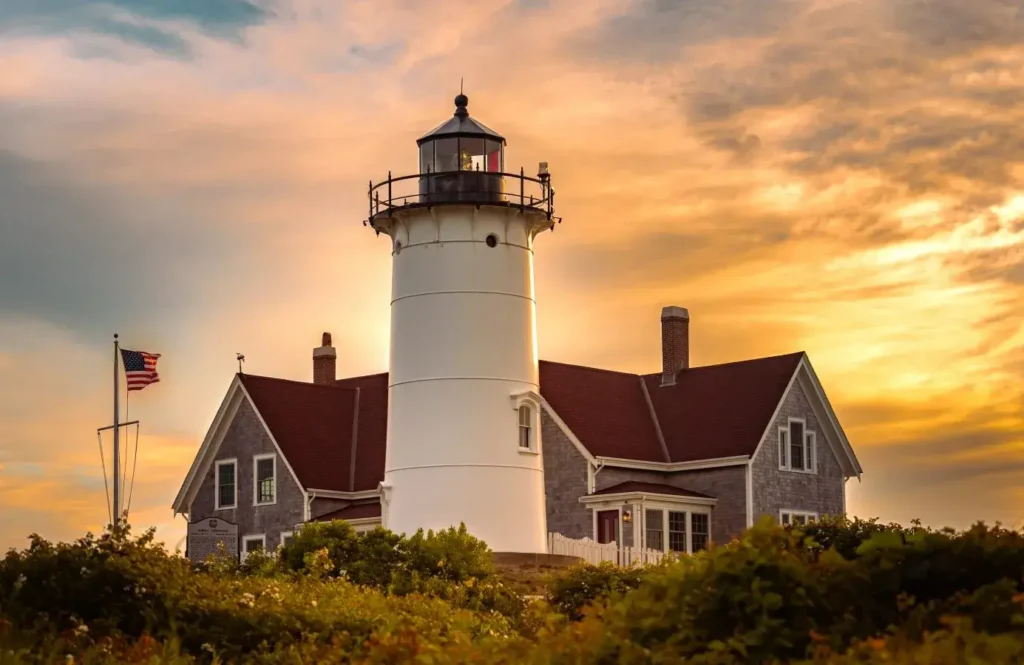 Nobska Lighthouse is one of the most attractive sites to visit in Falmouth, with a magnificent view is this iconic structure. Nobska Lighthouse is situated in the divisions between Buzzards Bay, Nantucket Sound, and Vineyard Sound.
This 42-foot-tall tower was built in 1826, restored in 1876, and still stands today. The Nobska Lighthouse was listed on the National Register of Historic Places in 1987 because of its significance to history and culture.
There are four buildings inside the large lighthouse area, and they are entirely made of iron. Each architectural structure is unique and gives a breathtaking view outside the building.
The spiral staircase at the lighthouse is one of the structure's intriguing and intricate elements, making you think of the staircase mentioned in the renowned Dan Brown novel Inferno. This is also one of the best places to vi in Falmouth, Massachusetts.
Address: 233 Nobska Rd, Falmouth, MA 02543, United States
#2. Explore The Sea Bikeway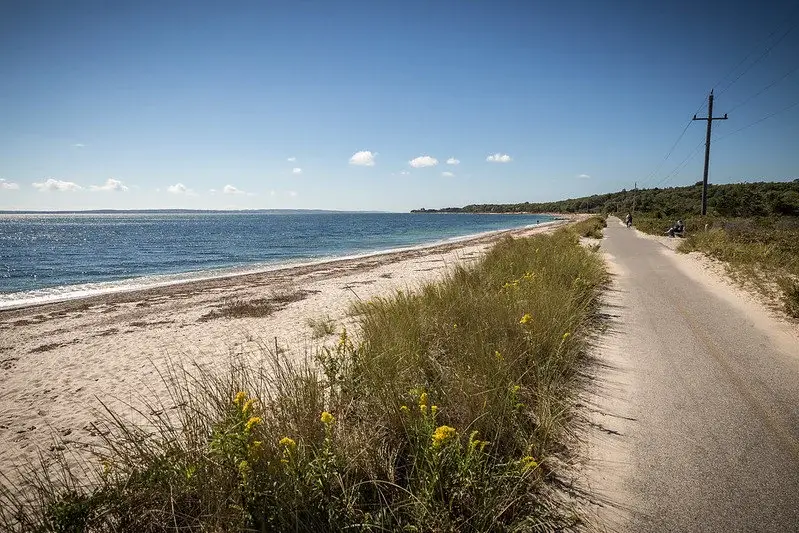 If you don't visit Sea Bikeway to have fun and feel good with your friends and family, your trip to Falmouth won't be complete.
This enormous 10.7-mile bike path is an excellent place for lovers of bicycling and trekking. This bikeway starts at the Steamship Authority and travels up to its Woods Hole port before turning into a trail that was once a rail line.
Horseback riding and rollerblading are two more outdoor activities that can be enjoyed here. The trail itself is simple, accessible to both experienced hikers and beginners, and it is open all year round. You don'Because it is paved, you have to worry about hiking through mud or gravel roads because you need to remember to come with your skateboard on your visit to this place.
#3. Have Fun At Falmouth Beach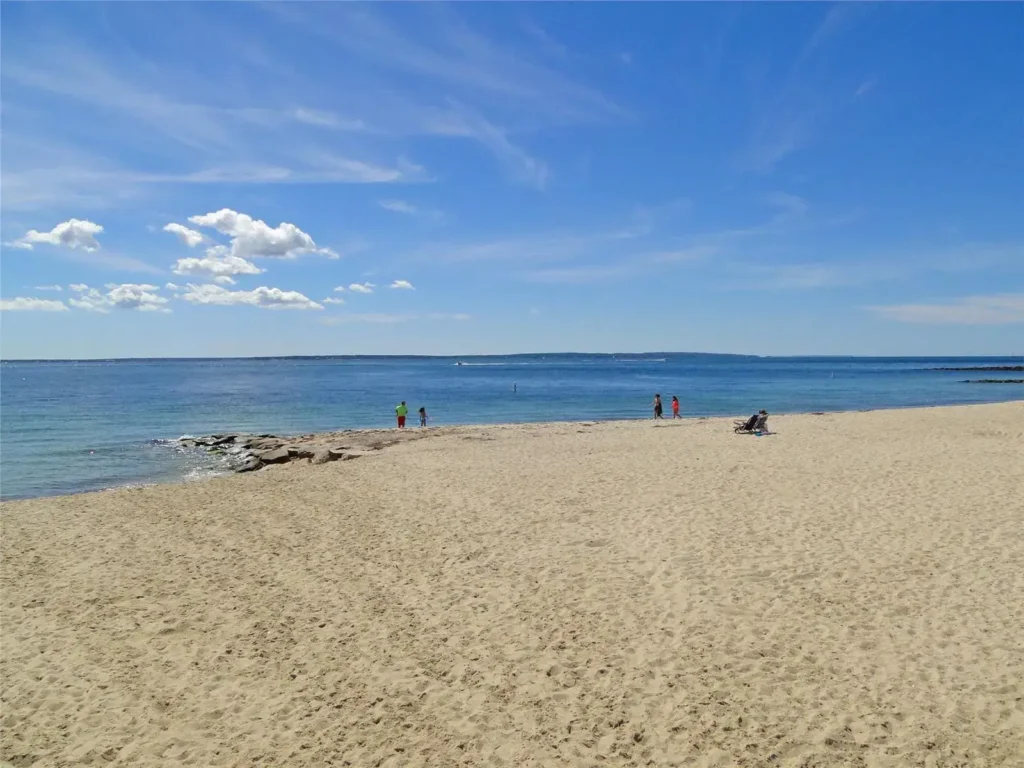 Falmouth Beach is one of the hidden gem attractions you should check out on your visit to Falmouth. It is one of the stunning beaches in this city.
Falmouth Beach is the ideation for fishing and each recreational activity. There are endless varieties of cod, and other fish swimming swim the beach. The majoMosts claim that this beach's cleanliness and crystal-clear water are its most intriguing features.
You can also have a soothing swim in the waves because the water is not very deep.
#4. The Knob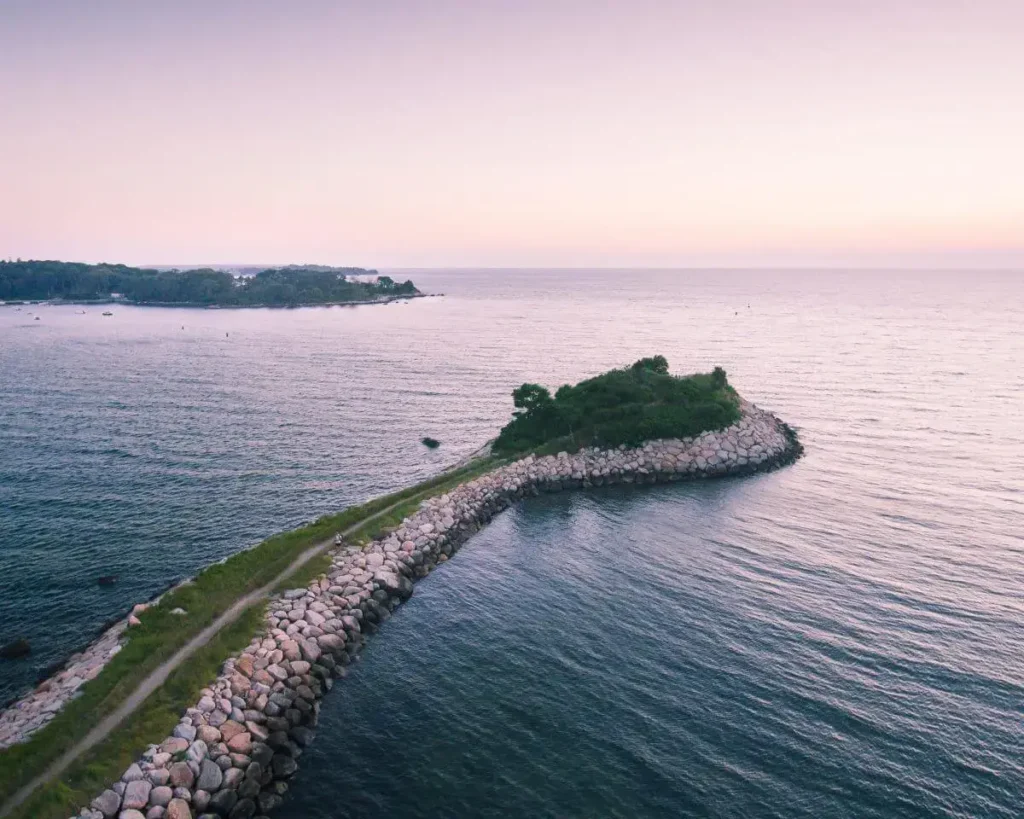 The Knob in Woods Hole has long been regarded as one of the best spots in Falmouth. The Knob is also called Cornelia Carey Sanctuary.
The Knob's beautiful scenery makes it tranquil. There are so many wonderful things to do in this place; You can stroll through the walkway, have some lovely bird's views, and visit the marsh region, coastal bank, and breathtaking Quissett Harbor and Buzzards Bay.
This place is surrounded by rocks where people like relaxing in peace with their family or loved ones.
Address: Falmouth, MA 02543, United States
If you are planning a road trip around Massachusetts, then you should also consider checking out the best things to do in Nantucket (Massachusetts), Plymouth (Massachusetts), and Great Barrington (Massachusetts).
#5. The Falmouth Country Club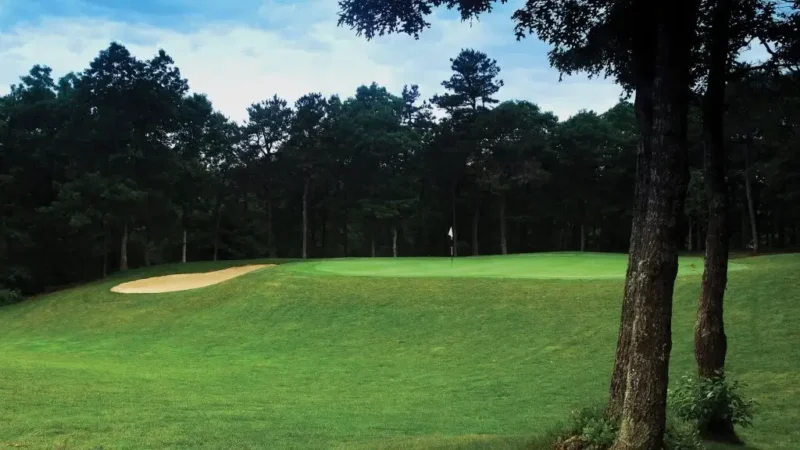 Falmouth Country Club should be on your list for one of the best things to do in Falmouth, MA, this weekend. Make golf reservations at the Falmouth Country Club to make the most of your weekend in Falmouth.
This public golf course is open and is close to the cranberry bogs, the Atlantic shore, and everything else that makes Cape Cod unique.
There are two golf courses available for your enjoyment in this facility. The Osprey Course and the nine-hole Talon Course are the best options if you only have time for a quick nine-hole round.
The golf club management takes exceptional care of the course and the nearby wildlife because Audubon International has designated it as a Cooperative Sanctuary. Visits to wineries are among the best ways to spend a romantic evening with your better half.
Address: 630 Carriage Shop Rd, East Falmouth, MA 02536, United States
#6. Spohr Gardens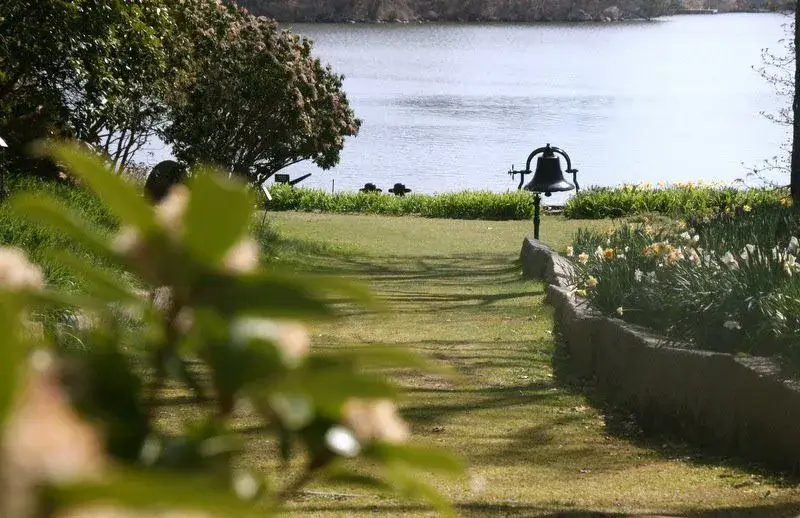 The Spohr Gardens is another stunning destination on your visit to this city. The Spohr Gardens is a 6-acre forest area called located near Oyster Pond. The Spohr Gardens is ideal if you're looking for the best spot in Falmouth, Massachusetts, to take a nature stroll.
Explore the gardens to wander along the lovely walks and among many gorgeous flowers, including azaleas, daylilies, daffodils, rhododendrons, and many more.
Sit by the pond, unwind, enjoying the beautiful scenery and fresh air. One of Cape Cod's best-kept secrets is the Spohr Gardens, founded by Margaret and Charles D. Spohr in 1950.
The Spohr Gardens is a fantastic location to organize special occasions like birthday parties, picnics, reunions, and other gatherings.
Address: 45 Fells Rd, Falmouth, MA 02540, United States
#7. Cape Cod Winery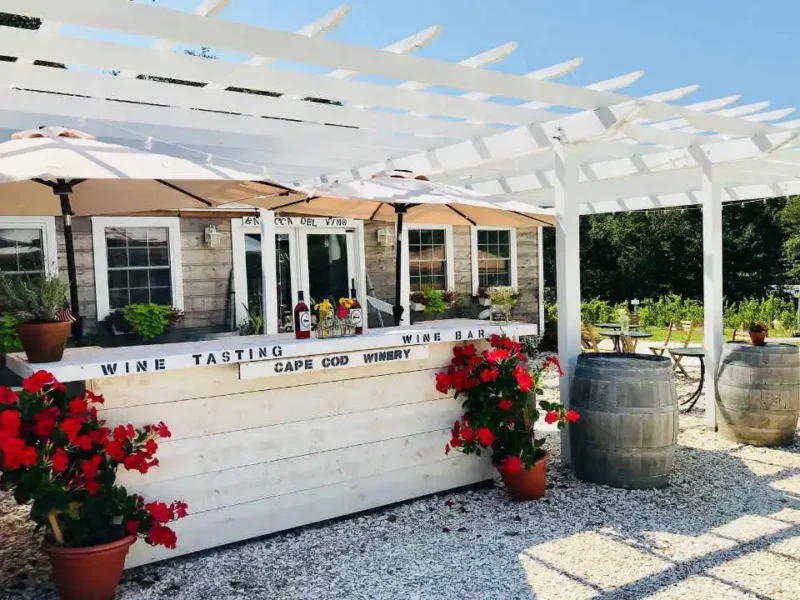 A family-run winery in Falmouth, Massachusetts, Cape Cod Winery has made top-notch wines for over 25 years. Before tasting a variety of red, white, and fruit wines made with ingredients sourced locally, guests can take a guided tour of the vineyard and winery.
Cranberry Blush, their house wine, is a light-bodied, refreshing beverage made from regional cranberries. The winery additionally hosts events all through the year, such as food and live music pairings, making it a must-visit location for people interested in discovering the distinctive tastes and culture of Cape Cod.
Visit the renowned Cape Cod Winery, frequented by locals and tourists, to sample various delicious wines. This winery has a vast selection of wines brewed and produced on-site.
You can order from a side menu with cheese, salami, and crackers with your preferred wine. It's a terrific place to eat outside because of the charming patio seating.
Address: 4 Oxbow Rd, East Falmouth, MA 02536, United States
#8. Martha's Vineyard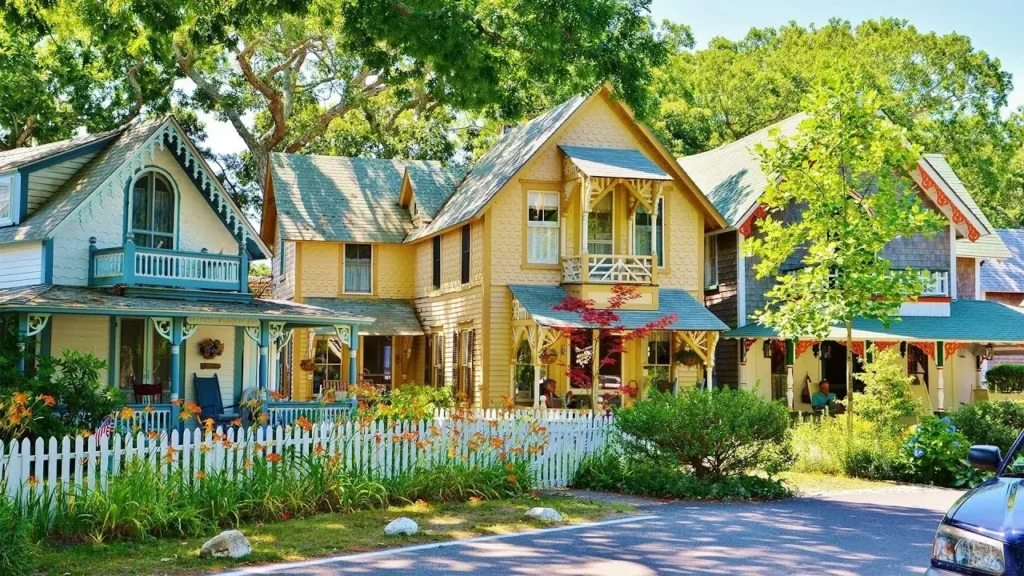 Martha's Vineyard is one of the popular attractions in the lovely city of Falmouth. A day excursion to Martha's Vineyard will give you a memorable experience.
Martha's Vineyard is the largest ferry provider on Cape Cod. You can also bring your vehicle on the ferry by requesting a special permit from the local authorities.
You can visit various locations on Martha's Vineyard, including Edgartown, Oak Bluff, and the Gay Head Cliffs near Aquinnah. You can choose a bus or bicycle tour if you wish to participate in all of these activities.
Spending at least one night here will allow you to take advantage of everything Martha's Vineyard offers.
#9. Waquoit Bay National Estuarine Research Reserve
Waquoit Bay National Estuarine Research Reserve houses a lot of maritime habitats, open oceans, marshlands, barrier beaches, and others.
This well-known reserve is located in the shared territory of Falmouth and Mashpee. The National Oceanic and Atmospheric Administration and the Department of Conservation and Recreation also manage it.
Waquoit Bay National Estuarine Research Reserve has a rich history and is a crucial reserve for the government. It allows various activities, including regulated hunting, a peculiar pastime.
A range of marine species can be seen in the reserve's salt ponds and freshwater ponds, which cover a variety of distinct geographic locations. Some relics on display at the museum include shell middens and hammer flakes, some dating back as far as a thousand years.
Address: 131 Waquoit Hwy, East Falmouth, MA 02536, United States
#10. Old Silver Beach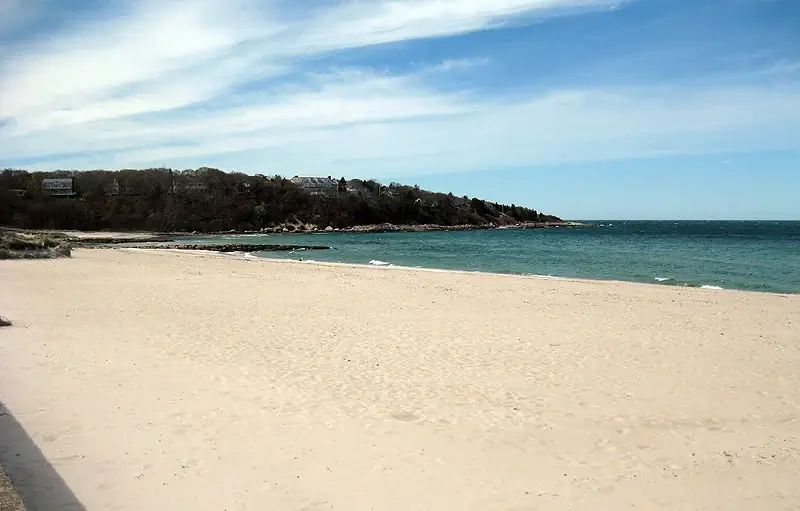 Old Silver Beach is one fascinating place you should visit on your trip to this city. Old Silver Beach is one of the top beaches on Cape Cod and the busiest in Falmouth.
Viewing the sunrise at this beach has always been a magical experience; it is breathtaking, and you will surely not forget that.
Old Silver Beach is a perfect place to spend some wonderful time with your family or go on a date with your lover; you should book a night at this beach and stay up late to see a beautiful dawn. There are excellent, upscale amenities and neat restrooms available.
There is also a delectable snack serving section with some traditional and real fast cuisine like fries and hamburgers. Considering that the people eat primarily seafood, you should taste some of the fried seafood meals on the beach. All of these are prepared with locally caught, fresh seafood.
You don't need to worry about your safety because qualified lifeguards are on duty to watch against potential dangers. Add this to your list of free things to do in Falmouth, Massachusetts, today.
Address: Falmouth, MA 02556, USA
#11. Woods Hole Science Aquarium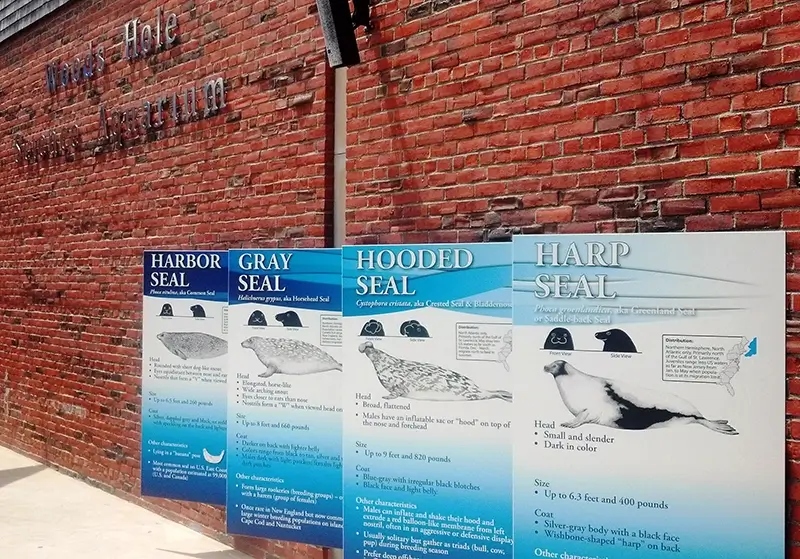 Sea life has long attracted people, and many animals live in the clear seas and continue to astound people. The Marine Biological Laboratory and the National Marine Fisheries Services manage the government-owned Woods Hole Science Aquarium.
This aquarium has as many as 140 different varieties of marine life organisms that can be found living in this fantastic place, despite being average-sized.
Invertebrates, as well as fish, are on display in the aquarium's interior tanks. Some of its specie are Invertebrates and fish displayed in the aquarium's interior tanks. You can visit and observe the seals in the outdoor area built just for them.
The Woods Hole Science Aquarium rescues and rehabs sea turtles that have washed ashore. However, they are not accessible to the general public. Therefore, visitors cannot view them.
Even though you won't see some animals, you can still observe many stunning species, including the ocean pout, sea robin, and harbor seal.
Address: 166 Water St, Woods Hole, MA 02543, United States
Are you about to embark on an adventure to Michigan for a wonderful vacation? You may like to check out the best places to visit in Novi (Michigan), Cadillac (Michigan), G*ylord (Michigan), and Bay City (Michigan).
#12. Coonamessett Farm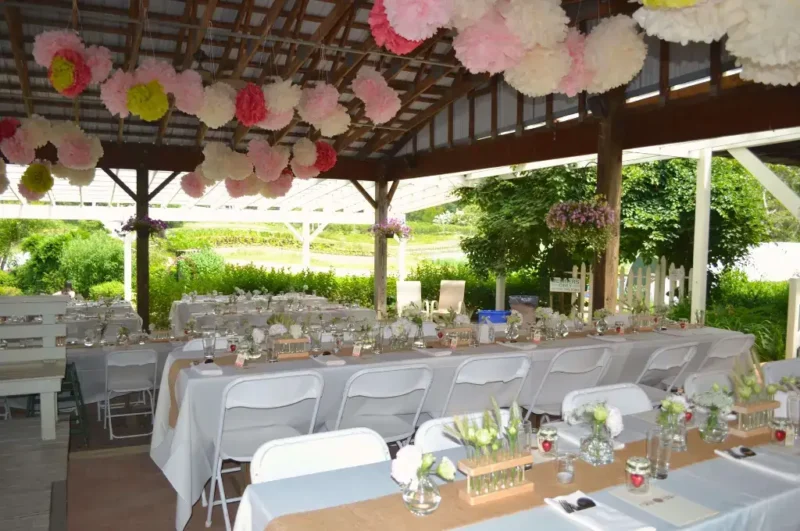 Coonamessett Farm is a 20-acre farm established by Ronald Smolowitz in 1989. The farm has recently experienced renovation and has grown to be an integral aspect of life in Falmouth.
The farm is an essential component of the neighborhood and offers visitors and locals a chance to learn about farm life. Everyone can visit this location to take in the beauty of the farm, pick their fruits and vegetables, and see farm animals.
The farm has special facilities, such as a bakery, a cafe, and an alpaca clothing store. Visit the farm stalls and gift shop, or eat a wonderful lunch while picking your vegetables and enjoying a canopy of shade!
Take advantage of everything this place has to offer! So if you are asked what to do in Falmouth, Massachusetts, visit the Coonamessett Farm!
Address: 277 Hatchville Rd, East Falmouth, MA 02536, United States
#13. Chapoquoit Beach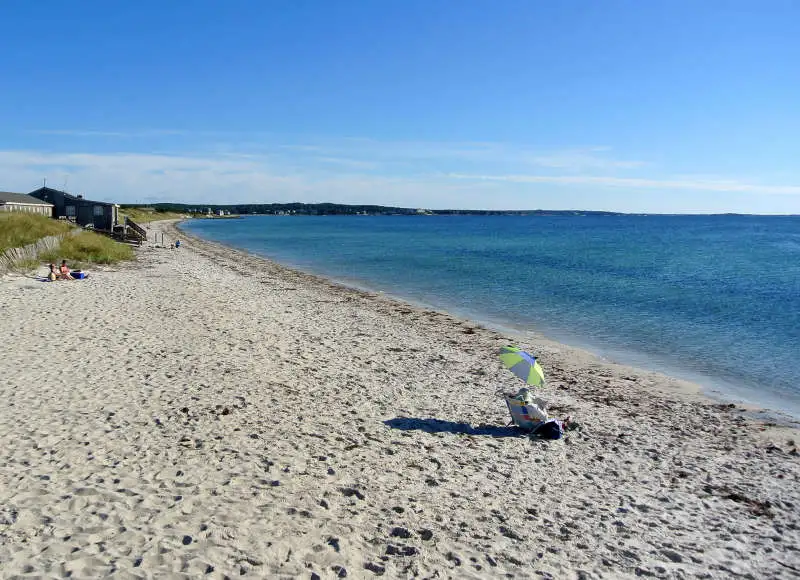 Visiting Chapoquoit Beach is among the most important things to do in Falmouth. Chapoquoit Beach is among the many names on the lengthy list of well-known beaches in Falmouth.
The White sand and crystal-clear waves make for the ideal backdrop for an attractive photograph or an Instagram post. Make sure you get to watch a sunset when you arrive because they are breathtaking to look at.
The absence of seaweed clogging the water enhances the beauty of the crystal-clear water. The beach is surrounded by sand, which is another unique geological characteristic. There are a variety of quartz rocks as well near the coastlines.
Visitors seeking a little thrill can also try kayaking in this area. You're welcome to swim in the clear blue waters as well.
#14. Highfield Hall and Gardens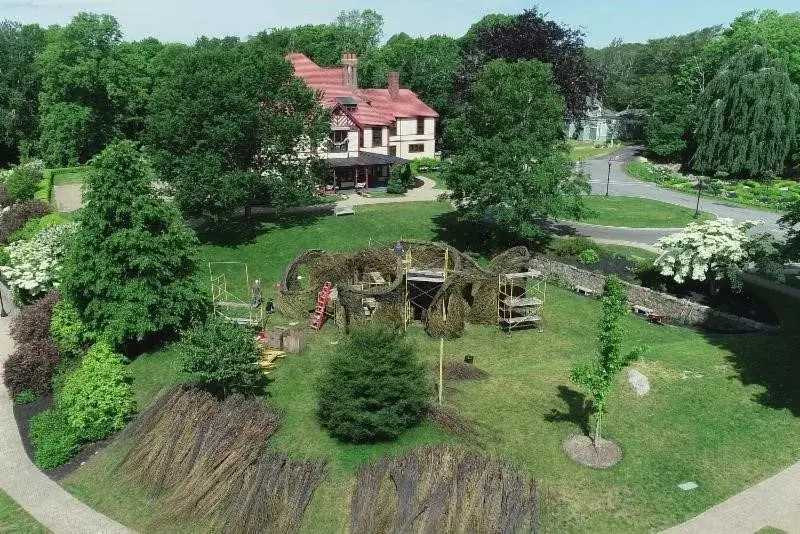 Highfield Hall and Gardens is a must-visit attraction when you visit this city. Highfield Hall and Gardens serves as a bustling cultural hub. The Beebe family estate was founded in 1878. Both residents and visitors can participate in a wide range of programs.
Take a professional guide on a walking tour of the house and gardens. It would help to explore the surroundings to consider the always-changing art exhibits.
These lectures cover anything from cuisine demonstrations to scientific talks to yoga and meditation classes.
Address: 56 Highfield Dr, Falmouth, MA 02540, United States
#15. Ben & Bill's Chocolate Emporium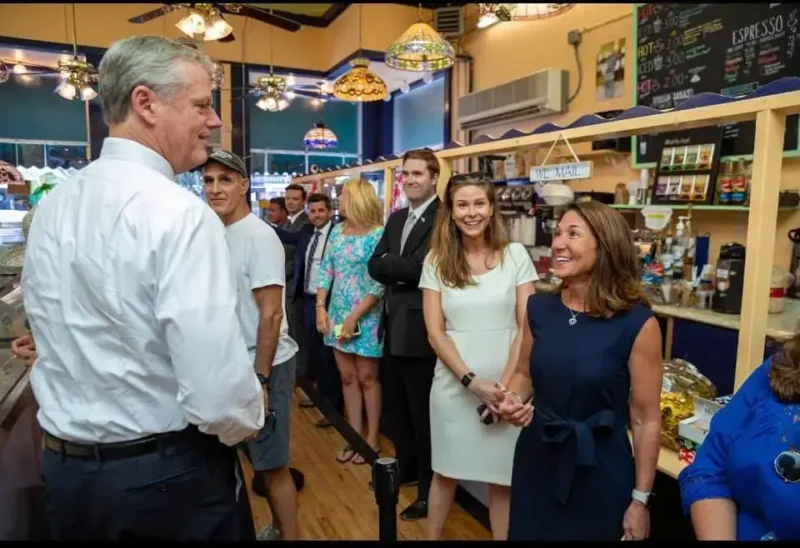 What's good is a vacation if you don't get yourself delicious delicacies? Ben & Bill's Chocolate Emporium is the perfect spot for this. You can select from a wide selection of ice cream flavors and chocolates at the exquisite Ben & Bill's Chocolate Emporium.
One of Ben & Bill's Chocolate Emporium specialties is their lobster ice cream, a tribute to the lobsters and marine life of Cape Cod.
The ice cream is crafted with actual lobster. Check out this unique ice cream flavor if it is offered when you are there. You can also choose from several chocolate varieties, so enjoy some delicious sweet treats.
Address: 209 Main St, Falmouth, MA 02540, United States
#16. Liam Maguire's Irish Pub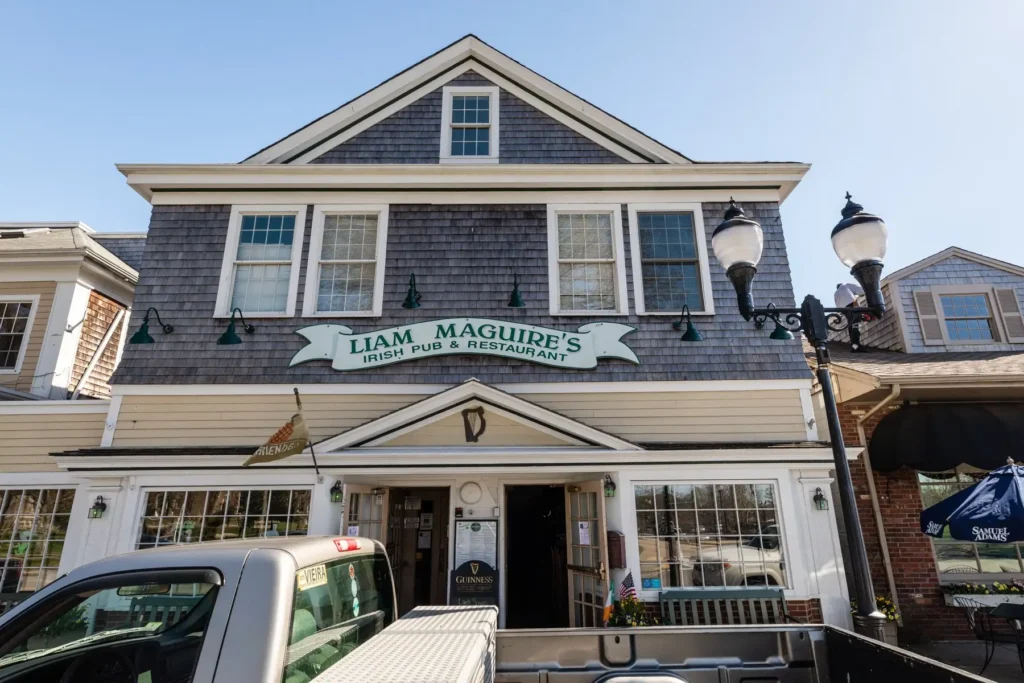 A charming and authentic Irish pub, Liam Maguire's Irish Pub gives visitors a taste of Ireland right in the middle of Cape Cod. Due to its welcoming atmosphere, amiable staff, and mouthwatering food and beverages, the pub has become a favorite gathering spot for locals and tourists.
Visitors can savor various traditional Irish dishes at Liam Maguire's, including bangers and mash, shepherd's pie, fish and chips, and a choice of regional seafood and American classics. The pub also offers a large selection of Irish beers, whiskeys, and specialty cocktails on its extensive drink menu.
Liam Maguire's is renowned for its energetic entertainment and food and beverage options. Every day of the week, the pub hosts live music performances, including both local and regional acts and traditional Irish music.
Overall, Liam Maguire's Irish Pub should be noticed by everyone seeking an authentic Irish experience on Cape Cod. It's no surprise that this pub has grown to be a cherished institution in the Falmouth neighborhood, given its friendly and welcoming atmosphere, delectable food and beverages, and exciting entertainment.
The bar is in a prime area in Falmouth, right on the main street. They have a fantastic and continuous beer flow all night. Get some drinks and unwind to live music as you calm your tense nerves.
Address: 273 Main St, Falmouth, MA 02540, United States
If you are looking for more thrill around Kentucky, you may like to read more on the best things to do in Ashland (Kentucky), Elizabethtown (Kentucky), Newport (Kentucky), and Somerset (Kentucky).
#17. College Light Opera Company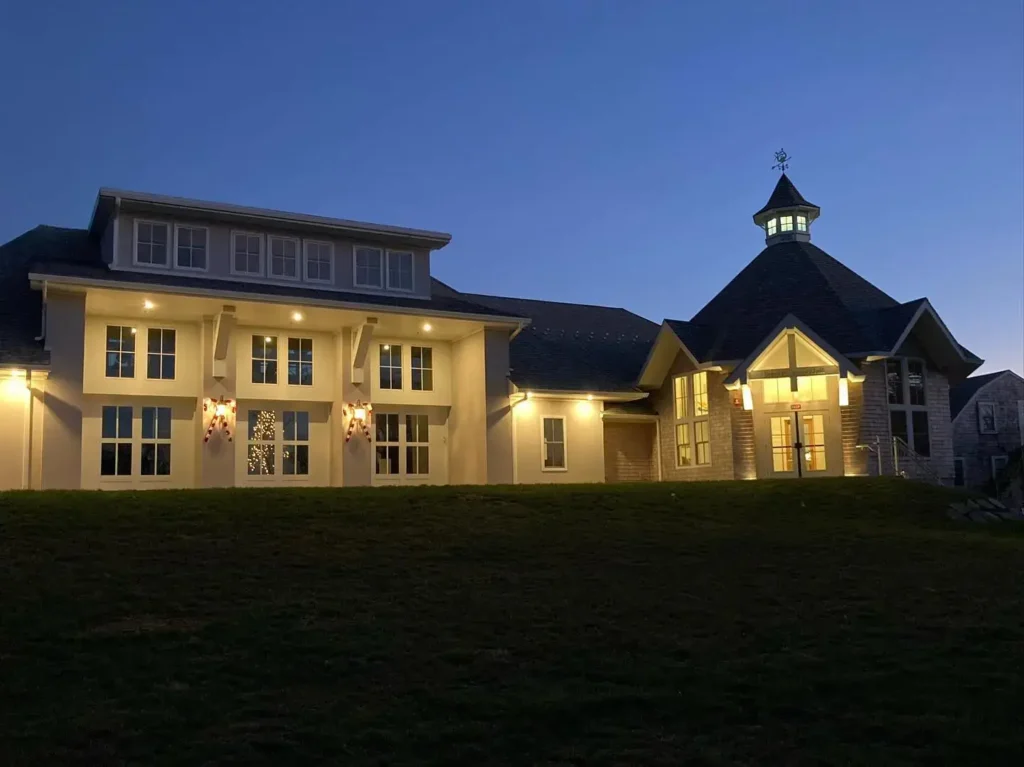 College Light Opera Company is one of the best places to visit in Falmouth, Massachusetts. The College Light Opera Company has provided hundreds of college-age students nationwide with a unique educational opportunity to study with accomplished experts and hone their art in a welcoming setting for more than 50 years.
The College Light Opera Company hosts 75 of the most talented theater performers nationwide each summer for 11 weeks of continuous production in Falmouth. The students join their orchestra, vocal company, design and production team, business, and music staff.
The College Light Opera Company equips its members with the skills necessary to succeed as artists. You can enjoy seeing expert, engaging, and outstanding performances in the theater.
#18. The Quahog Republic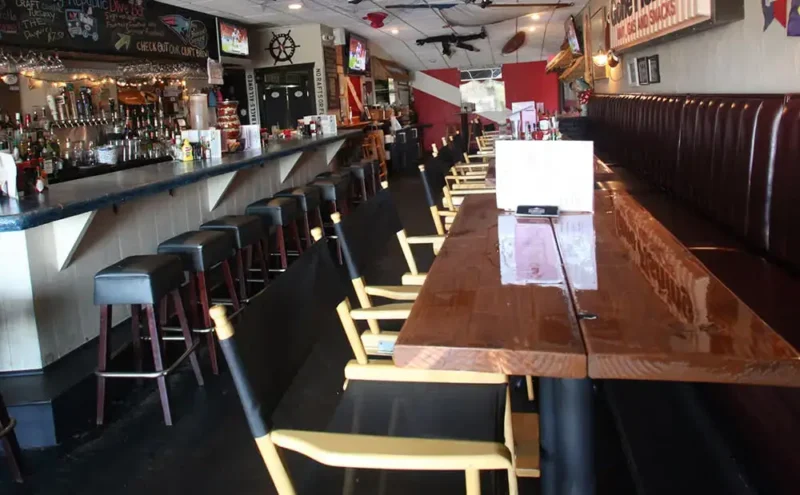 A laid-back and energetic bar and grill in Falmouth called The Quahog Republic gives guests a taste of the way of life on Cape Cod. This restaurant has quickly gained popularity among locals and visitors due to its emphasis on using fresh, locally sourced ingredients and commitment to sustainability.
Visitors can eat a variety of seafood dishes, as well as burgers, sandwiches, and salads, at The Quahog Republic. The restaurant also offers a sizable drink menu, emphasizing fresh-ingredient cocktails and craft beers.
The quahog chowder, a hearty and flavorful soup made with local quahogs and vegetables, is one of the restaurant's signature dishes. It's no surprise that this dish is one of the most well-liked options at the restaurant because it perfectly captures the tastes and customs of Cape Cod.
The Quahog Republic offers delicious food and drinks along with a variety of events all year long, such as live music, trivia nights, and charity fundraisers.
For anyone looking to experience the best Cape Cod, The Quahog Republic is a must-visit location thanks to its warm atmosphere, dedication to sustainability, and emphasis on regional flavors.
Address: 97 Spring Bars Rd, Falmouth, MA 02540, United States
#19. Woods Hole Historical Museum
Woods Hole Historical Museum is a one-of-a-kind museum that specializes in Marine and water life exhibitions. It emphasizes this region's native history particularly.
Many adorable displayed items give a general picture of Woods Hole's history and rich legacy. The tour guides at this museum are also excellent, provide sources of knowledge, and are amicable.
There are several uncommon boats in this museum. The museum also has a recreation of a hobby workshop where visitors can try out some entertaining things.
Address: 579 Woods Hole Rd, Falmouth, MA 02543, United States
#20. Woods Hole Drawbridge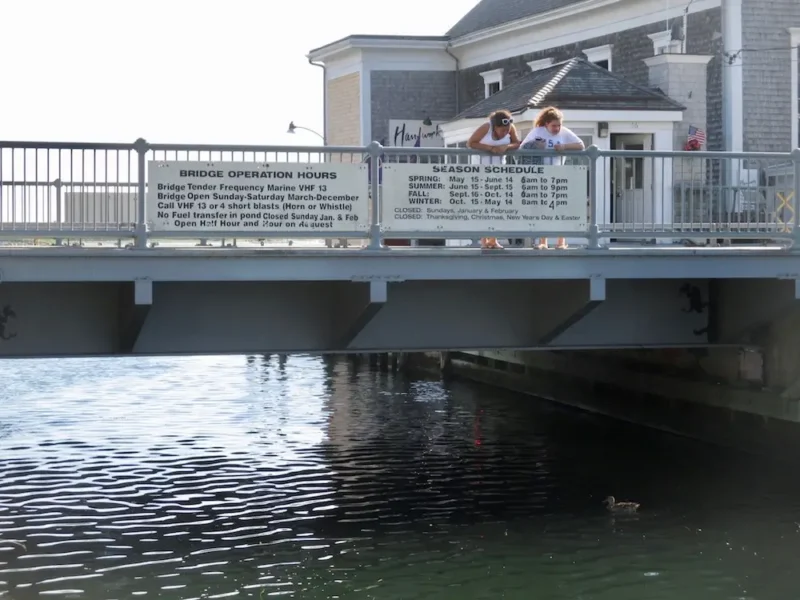 Woods Hole Drawbridge is one of the most popular tourist attractions in Falmouth. The Drawbridge is raised every half-hour to allow the host to enter and exit the harbor from Eel Pond.
The Drawbridge opens at Woods Hole to let boats access Eel Pond, a fantastic and uncommon occurrence you don't get to see every day.
#21. Falmouth Public Library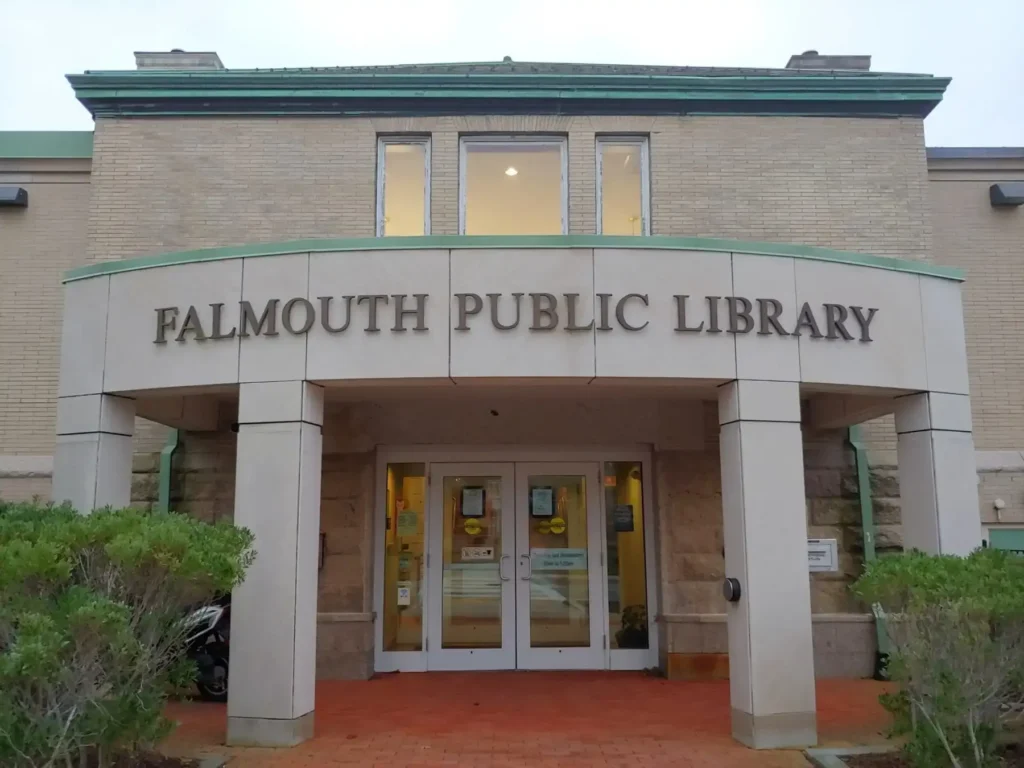 The Falmouth Public Library is located on Main Street in the center of Falmouth. The Falmouth Public Library provides many fun activities rather than being a book room, such as special free events for people of all ages, public computers, and free WiFi.
Visit the Falmouth Public Library with your friends or family to explore everything you need to get from a library. You'll undoubtedly learn fascinating historical details and use the computer to conduct computer-based research on various topics. The Falmouth Public Library has a welcoming and accommodating staff.
Address: 300 Main St, Falmouth, MA 02540, United States
How to Plan for a Trip to Falmouth Massachusetts?
Falmouth, Massachusetts, a charming town on Cape Cod, is well-known for its stunning beaches, fascinating and lively local culture. Remember a few things if you're planning a trip to Falmouth to ensure your stay is as enjoyable as possible.
Choose the Right Time to Visit
Peak season in Falmouth is during the summer when there is a wide range of outdoor activities, events, and warm weather.
However, if you want a more calm and budget-friendly trip, consider going during the off-season when costs are lower, and crowds are smaller.
Where to stay?
A variety of lodging options are available for visitors to Falmouth; this includes The Holiday Inn Cape Cod-Falmouth, an IHG Hotel, Falmouth Inn, and Falmouth Tides stand out as some of the top hotels in the area among these alternatives.
Travelers frequently choose the Holiday Inn Cape Cod-Falmouth because of its cozy accommodations, welcoming staff, and an ideal location close to attractions. This hotel also offers amenities like a pool, fitness center, and on-site restaurant for families or anyone looking for a relaxing getaway.
Another excellent choice that provides inexpensive lodging in the center of town is the Falmouth Inn. This hotel is a perfect option for travelers on a tight budget because it offers cozy rooms, an indoor pool, and a continental breakfast.
Lastly, the Falmouth Tides provides boutique-style lodging a short distance from the beach. This charming inn is an excellent option for couples or anyone looking for a romantic getaway because it offers roomy rooms, warm fireplaces, and a variety of amenities like free Wi-Fi and complimentary breakfast.
Regardless of the lodging you select, reserve early, especially during the peak season, to ensure availability and get the best deals. In Falmouth, Massachusetts, you'll find the ideal accommodation thanks to the wide range of fantastic options available.
What to Pack for a Trip to Falmouth, Massachusetts?
We advise you to carry the following items with you:
Plan your activities
There are numerous activities available in Falmouth. Top attractions include the Shining Sea Bikeway, the Woods Hole Science Aquarium, and the Falmouth Museums on the Green. The local beaches, some of the most stunning in New England, should also be visited.
Dining Options
Remember to indulge in regional cuisine, too. Many eateries and cafes can be found in Falmouth, where they serve inventive cuisine, fresh seafood, and locally sourced ingredients. Try some regional specialties, such as lobster rolls and quahog chowder.
By keeping these tips in mind, you can plan a memorable trip to Falmouth, Massachusetts, that allows you to fully immerse yourself in the beauty and culture of this charming Cape Cod town.
Frequently Asked Questions
Is Falmouth MA worth visiting?
Yes, Falmouth, Massachusetts, is worth visiting. This charming seaside town is on Cape Cod, a popular vacation destination known for its beautiful beaches, quaint villages, and rich maritime history.
The city is also well-known for its thriving dining scene, which features a wide range of eateries serving international cuisine, fresh seafood, and ingredients from nearby farms. La Cucina Sul Mare, The Glass Onion, and Aejo Mexican Bistro are well-known restaurants in Falmouth.
Along with these sights, Falmouth makes a great starting point for touring the rest of Cape Cod. The Cape Cod Rail Trail offers hiking and biking opportunities, and visitors can take a ferry to Martha's Vineyard, explore nearby towns like Hyannis and Chatham, or all three.
Falmouth generally provides the ideal fusion of scenic natural beauty, intriguing cultural attractions, and seaside charm. Everyone can find something to enjoy in Falmouth, whether looking for a romantic getaway, an active outdoor adventure, or a relaxing beach vacation.
Is Falmouth MA a nice place to live?
Falmouth, Massachusetts, is a beautiful place to live, indeed. This quaint seaside community on Cape Cod offers its inhabitants a high standard of living, a stunning natural setting, and a strong sense of community.
Falmouth provides a range of housing choices, including contemporary waterfront homes and historic homes in the village center. The town is also home to some top-notch educational institutions, such as Falmouth High School, which U.S. News & World Report named one of the best high schools in the state.
Falmouth has a thriving cultural scene in addition to its natural beauty, with a range of museums, galleries, and cultural events all year.
Falmouth residents have access to first-rate medical facilities, leisure activities, and social events, contributing to their high quality of life.
Falmouth is a fantastic place to live overall, providing residents with a stunning natural setting, a strong sense of community, and a high standard of living.
Is Falmouth MA safe?
Yes, it's true that Falmouth, Massachusetts, is generally regarded as a safe place to visit and live. The town's residents look out for one another and actively participate in community safety initiatives, contributing to the town's low crime rate and a strong sense of community.
To be safe, you should lock your doors and windows, be aware of your surroundings, and avoid walking alone at night in dark places. This is true of any community.
Overall, Falmouth is a friendly and safe community that provides tourists and locals with a stunning natural setting and a high standard of living.
Plan Your Vacation To Falmouth Massachusetts
With those travel tips in mind, you should start planning your trip to Falmouth as soon as possible.
You'll find yourself occupied for hours and hours every day, no matter what activities you choose from this list, because Falmouth is filled with opportunities and experiences. You might even consider extending your trip by one or two days!
Whatever you decide, your trip to Falmouth will be an experience you'll never forget!
What Are The Best Things To Do In Falmouth Massachusetts?
Disclaimer: Vasttourist always strives for content accuracy. Since the time of publishing, travel-related information regarding pricing, schedules, and hours may have changed. Please see individual websites embedded in this post for the most current trip-planning information.

Unless otherwise stated, Vasttourist does not claim ownership of any images used on our blog site. The respectful owners of all visual content have copyright protection. We try to include links to the sources. If any images are your property and you do not want them to appear on our blog, don't hesitate to contact us; we will take them down immediately. We support properly crediting the original writer, artist, or photographer.