30 Best & Fun Things To Do In Watertown NY (New York)
Are you facing challenges with the things to do in Watertown, NY? Or ready to embark on an unforgettable journey to Watertown, NY? This hidden gem in upstate New York is brimming with captivating attractions and activities that will leave you in awe. 
From exploring its rich history to immersing yourself in breathtaking natural landscapes, Watertown offers every adventurer a treasure trove of experiences. 
Watertown offers many entertainment options, recreation centers, and historic sites. You can also visit parks and rivers for an unforgettable experience.
Get ready to discover the best things to do in Watertown, NY, as we take you on a virtual tour of this charming city. So, buckle up, and let's dive into the exciting details that await you!
What are The Best Things To Do In Watertown NY (New York)?
#1. Tour Burrville Cider Mill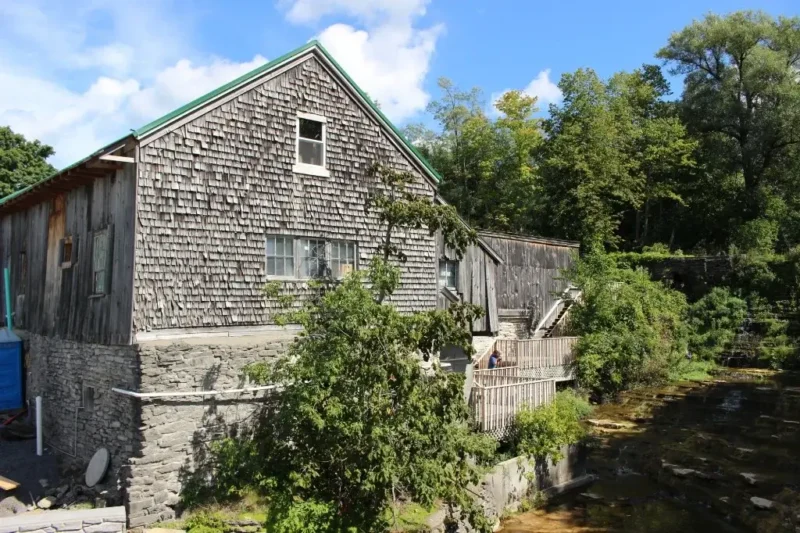 Burrville Cider Mill, established in 1801, has served as a gristmill and later as a sawmill. It is one of Jefferson County's oldest establishments, and its rich history makes it a cherished landmark. Generations of families have embraced Burrville Cider Mill as a beloved tradition.
The mill takes great pride in offering an exquisite selection of handcrafted products from local artisans. Every Tuesday and Sunday, from 10:00 AM to noon, the mill expertly presses its cider – an actual labor of love.
The Mill is filled with the beautiful smell of homemade and freshly fried cider donuts. The staff is friendly and welcoming.
Burrville Cider Mill also offers cheese curds and other northern New York delights. The beautiful view is available for family and friends to enjoy. Burrville Cider Mill is a great place to sample their delicious and sweet delicacies.
For a more immersive experience, consider embarking on a self-guided tour to learn more about this particular operation. A visit to this cherished location would undoubtedly be a delightful idea.
Address: 18176 County Rd 156, Watertown, NY 13601, United States
#2. Visit The New York State Zoo at Thompson Park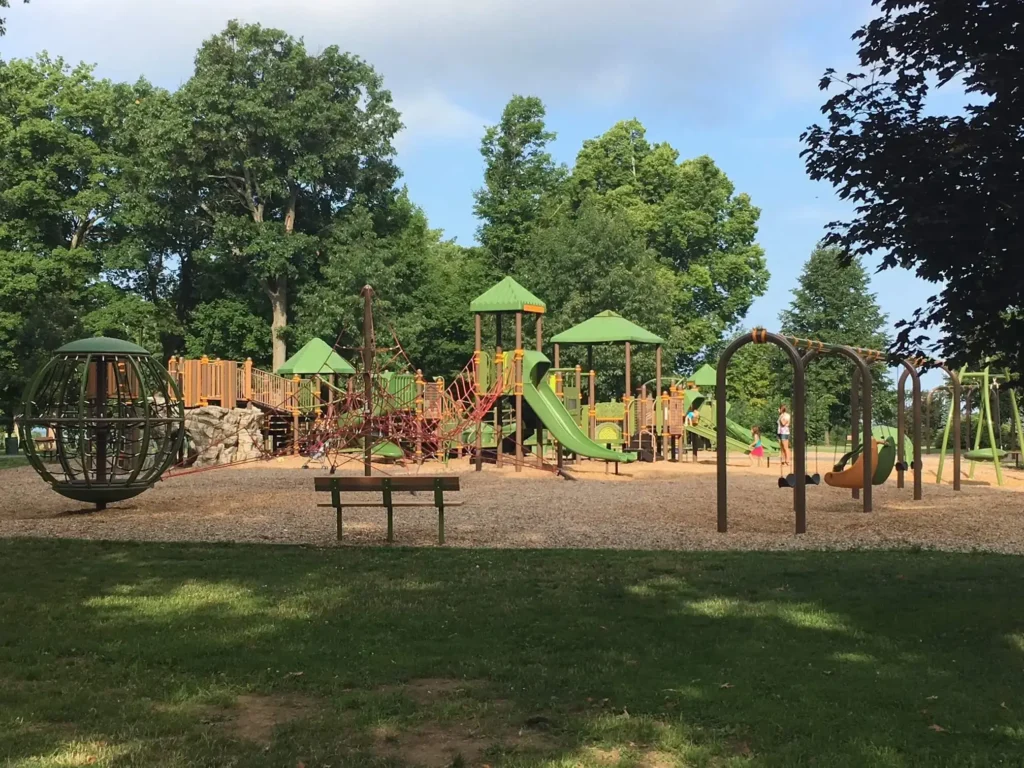 The New York State Zoo covers thirty-two acres in Watertown's Thompson Park. It is the only zoo worldwide dedicated to wild animals and places with animals once native to New York.
Visitors can view rare wolverines, get close to black bears, and climb on an Adirondack fire wheel.
The grounds include the New York State Zoo's ecosystems built around native New York State wildlife. There is also a Butterfly House and an Olmsted Pond surrounded by wildflowers. Add this to your list of fun things to do in Watertown, New York!
Address: Watertown, NY 13601, USA
#3. Go on a shopping spree on Arsenal Street
Arsenal Street is the place to go for anyone who loves fashion and desires to shop. The street is home to various popular clothing shops, such as American Eagle Outfitters, H&M, and Urban Outfitters. Still, it has many other shops, such as the Apple Store, AT&T, Swarovski, and many others.
You will find stores for all people and budgets on the street. Shop for the latest fashions, technology, and accessories at one of the many stores on this street.
If you have a young one passionate about playing or creating music, consider visiting Drum Cafe or Kidical Mass at American Musical Supply.
Additionally, if you know someone with a deep love for photography, B&H Photo and Video is the perfect destination for all their photography needs. They offer a wide range of equipment, including cameras, lenses, tripods, and more.
Lastly, for those who wish to support local businesses, visiting Arsenal Street will provide plenty of options for a delightful shopping experience.
If you stay more than one day in the area, check out the available lodging options with cozycozy.
#4. Sample fresh fruits and veggies at the farmer's market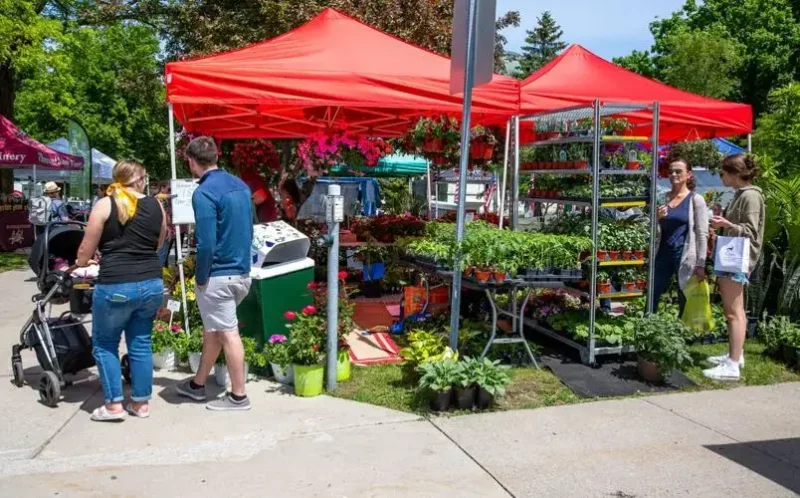 Watertown hosts a farmer's market every summer. Located on the north side of the Arsenal Building at the corner of Arsenal and South Street, the market takes place every Friday on the second floor.
It is in an ample, open space with many rooms and places to sit and eat. It is a great place to spend an evening sampling fresh fruit, vegetables, and baked goods. There are also vendors selling other items, such as soap, honey, and flowers.
For those who want to try something different, there are also people selling pierogi, haluski, and kielbasa. You will surely have an evening of fun, delicious food, and exciting people to talk to at this farmer's market.
Are you about to embark on an adventure to Illinois for a wonderful adventure? You can check out the best things to do in Evanston (Illinois), bloomington (Illinois), Effingham (Illinois), and Schaumburg (Illinois).
#5. You can enjoy adventurous activities on the Black River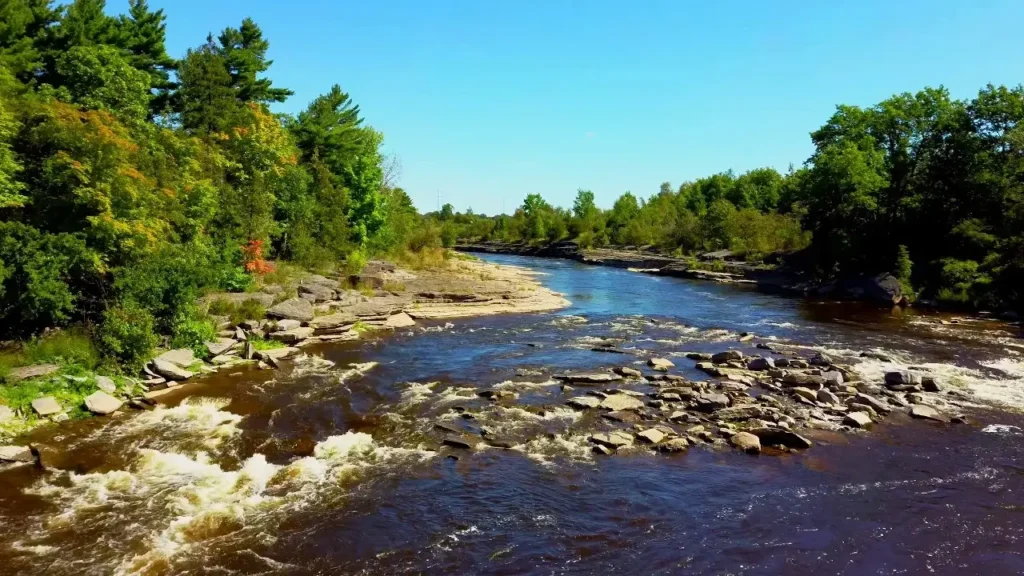 Whitewater rafting down the Black River is one of the most exciting and joyful experiences in Watertown. The Black River has excellent tributaries to the large Lake Ontario, a great place for adventure and watersports.
Kayaking and whitewater rafting are very popular along many sections of the river. These are great activities to try, especially if you visit in the summer.
You can also enjoy fishing here. Fishing is a great activity because the river offers a safe environment for many species, such as trout, salmon, and bass.
It's a fantastic spot for photography and makes for an exciting backdrop.
Location: 25534 Ridge Road, Watertown, NY 13601
#6. Explore Poors Island Trails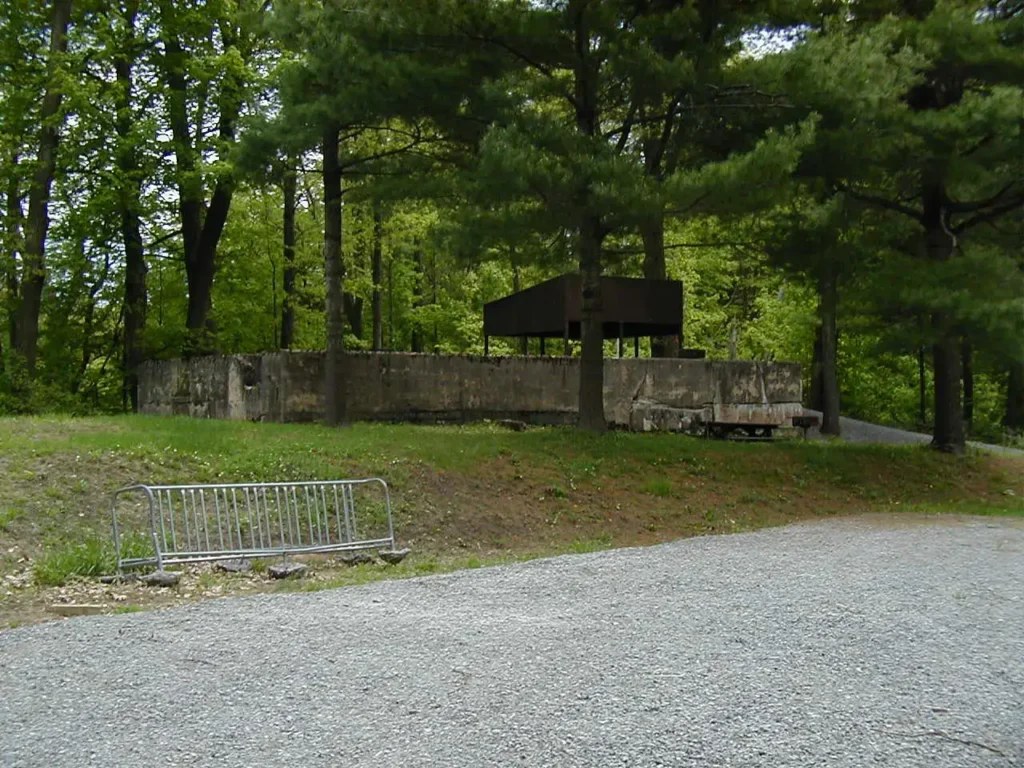 Do you want to go on a romantic stroll with your loved ones, friends, or family? Poors Island Trails is the perfect place to do this.
Poors Island Trails offers beautiful landmarks and a historic, scenic area for walking. Enjoy a stroll through the woods and be greeted by beautiful trees with a relaxing view.
As the place is exciting and fun, there are many sticks and other items that kids can play with. Poors Island Trail is included in the Jefferson County, New York Islands Category.
Poors Island Trail can be found on the "Black River," USGS topo map quad. The map contains the location, topography, nearby roads, and trails.
Address: St Regis St, Watertown, NY 13612
#7. Go chocolate tasting at Chocolate Cottage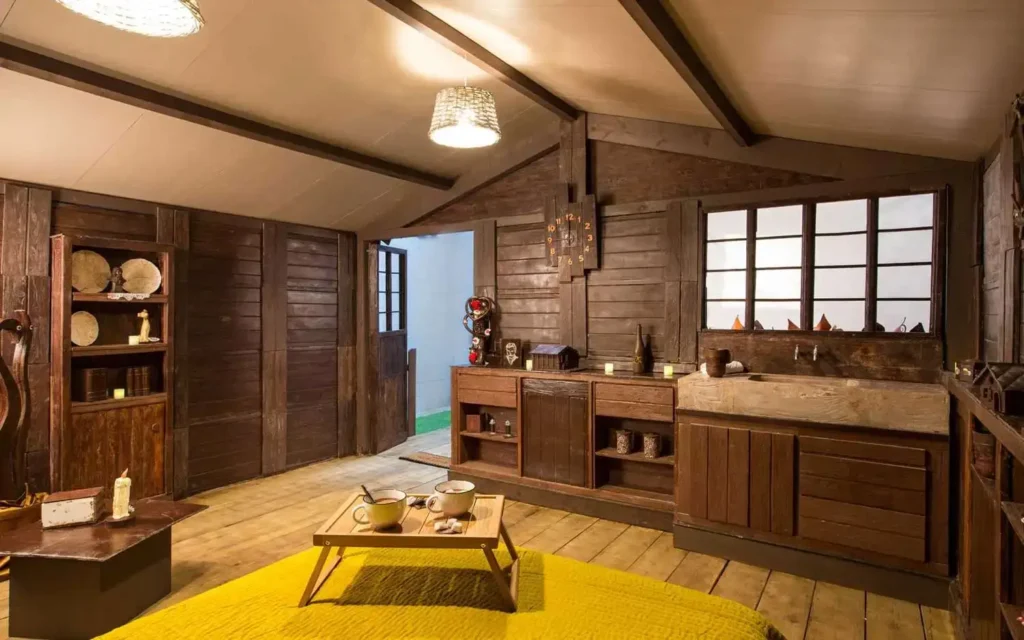 Chocolate lovers will want to stop at Chocolate Cottage, where you can sample freshly made chocolate from various styles and flavors. The shop offers a wide selection of chocolate items, such as fudge, truffles, specialty bars, and gifts like t-shirts, coffee mugs, and other things.
You can also purchase ingredients to make your chocolate creations at home. Chocolate Cottage is open every day except Sunday. Be sure to check the website for holiday hours. Before you go, plan out what types of chocolate you want to try.
If you are with a group, make sure everyone knows which ones they want to sample so that everyone can try a few different types. Chocolate Cottage has a wide variety of chocolate items, so you will want to try various flavors and styles of chocolate.
Address: 301 BRAINARD ST WATERTOWN, NY 13601
#8. Spend Time At Dry Hill Ski Area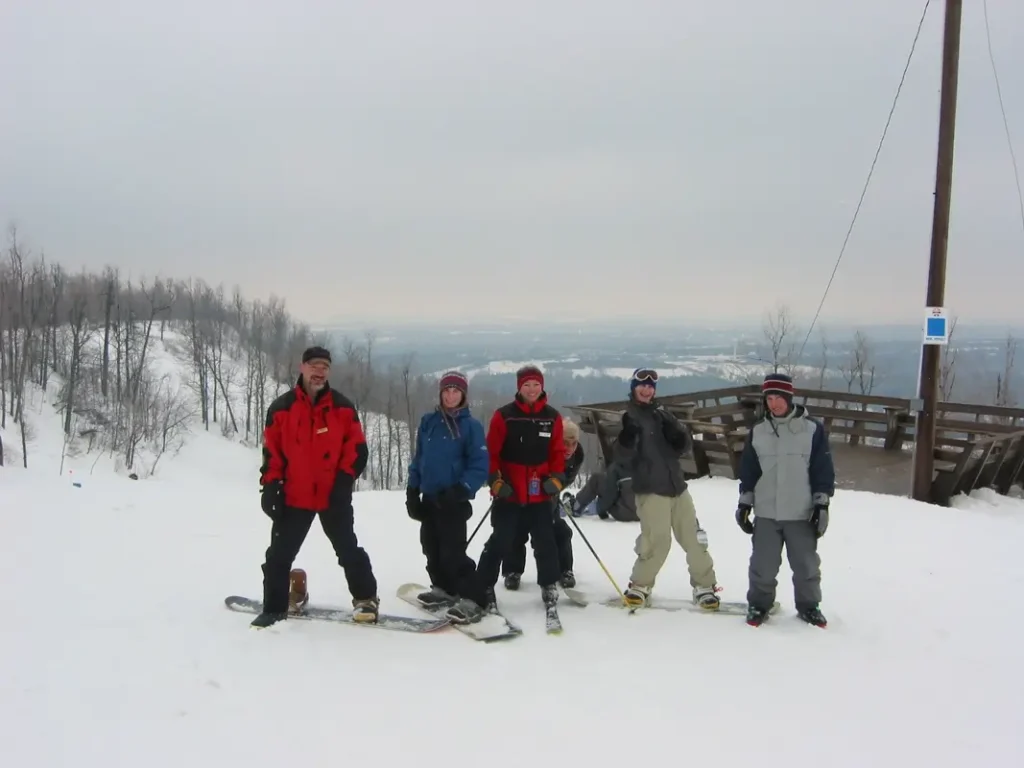 Spending time at Dry Hill Ski Area is one of the most enjoyable things in Watertown, NY.
Dry Hill Ski Area is great for families as it focuses on family fun. This is a mini Ski Area in Watertown, New York. It offers snowmaking on half of its 11 ski trails and night skiing on the remaining trails.
The winter recreation program offers various exciting and enjoyable activities, including Advanced Runs and Beginner Runs, Intermediate Runs, and SnowBoarding.
Dry Hill Ski offers equipment rentals, food service, and a bar. Bring your family, friends, and kids to Dry Hill Ski. They will be delighted with the activities offered by Dry Hill Ski, and they won't want to go anywhere else.
They open Wednesday through Thursday, from 5:00 to 10:00 PM, Friday, from noon to 10 PM, and Saturday, from 10:00 AM to 10:00 PM.
Address: 18160 Alpine Ridge Rd, Watertown, NY 13601
#9. Take a stroll along the Veteran's Memorial River Walk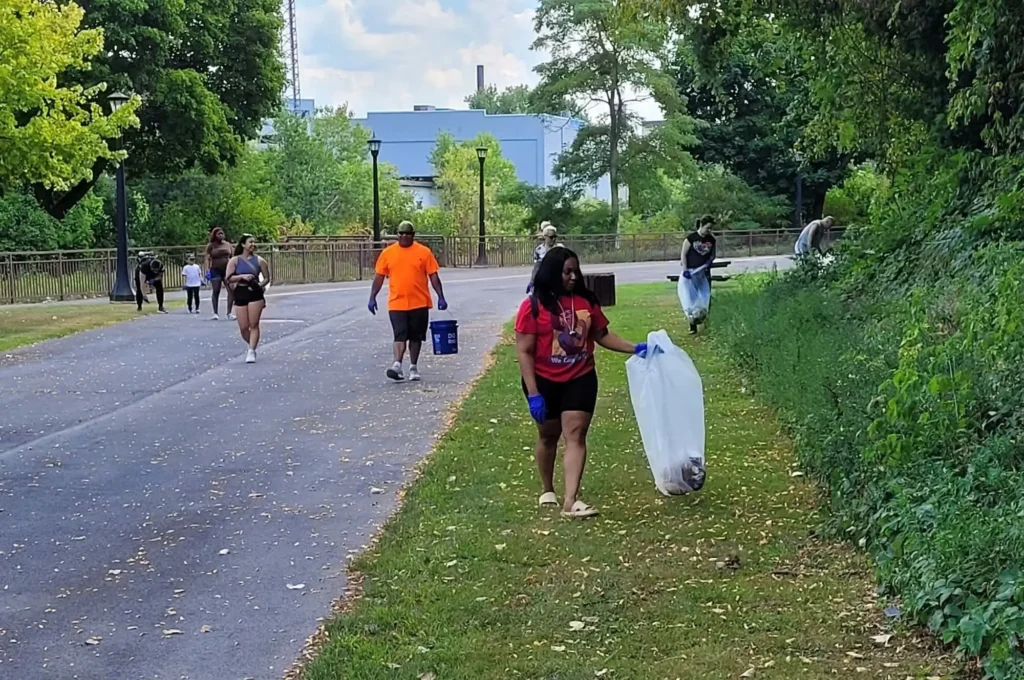 The Veteran's memorial river walk is one of the best places to visit in Watertown, New York. The Veteran's Memorial River Walk is an excellent place for a walk or a peaceful stroll. The walkway runs 1.3 miles along the Mohawk River from the Arsenal Bridge to the Central Bridge.
Along the way, there are 14 different scenic areas to enjoy, such as the Native American Walk, the Commerce Walk, the History Walk, and the Innovation Walk. You can walk or cycle along the path, but you cannot use the path in a vehicle.
This walkway is excellent for spending a lovely day with family or friends. You can enjoy the scenery and take plenty of pictures.
There is plenty of room for walkers and cyclists, so you do not have to worry about bumping into anyone. There are also areas where you can rest and sit down if you get tired before you reach the end of the walkway.
Address: 295 Newell St, Watertown, NY 13601
Are you planning on exploring Texas, this vacation? You may also like to check out the best places to visit in Rockwall (Texas), Round Rock (Texas), Beaumont (Texas), and Galveston (Texas).
#10. Explore science at the Sci-Tech Center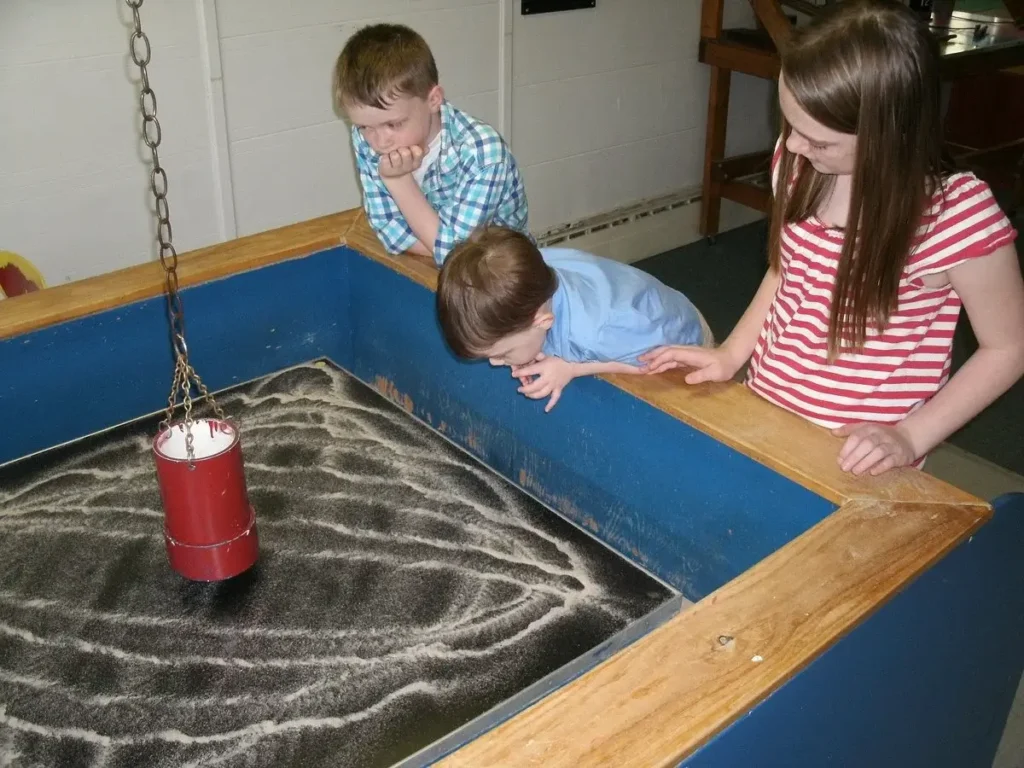 Kids and their parents will have a blast at the Sci-Tech Center, a hands-on science center. You will find the latest and most up-to-date scientific equipment there, such as the world's most enormous Foucault pendulum, an automated H2O lab, and more.
The Center is open every day except Monday and Tuesday. It is located at 617 South Street, the site of the world's first hydroelectric power plant. The Center is open daily from 10 am to 5 pm. There are various admission prices, depending on the day of the week and what you want to see and do.
The Sci-Tech Center is an excellent place for kids interested in science. They will have a chance to see, touch, and do real science experiments.
You can take a tour and learn about the Center's history and see various scientific equipment in action, such as the Foucault pendulum and H2O lab.
Address: 154 Stone St, Watertown, NY 13601
#11. Jefferson County Historical Society
In 1886, the Jefferson County Historical Society was founded. The Historical Society preserves and interprets Jefferson County's history through its museum, exhibits, and archives. This is also one of the best places to visit in Watertown, NY, New York.
The Paddock Mansion, built in the 1870s, was home to the Historical Society. It houses local history displays documenting the area's development and innovation and inventions and innovations that have played a significant role in the region's life and times.
The Jefferson County Historical Society also keeps an extensive collection of documents, artifacts, and photographs related to the County's culture or history.
The staff are friendly and knowledgeable and can help you with anything in the region.
They have a lot to offer. It is rich in history and provides information about the region. It is a fascinating and thrilling place to visit, as there are many things to discover and learn.
This is a great place to visit for history lovers. Remember to add this to your list of things to do in Watertown, NY, today.
Address: 228 Washington St, Watertown, NY 13601-3379
#12. Take a look at the Public Square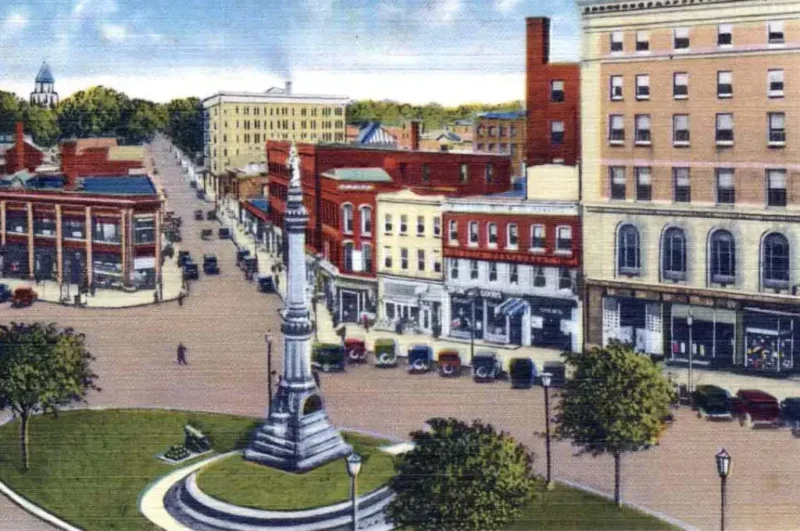 Watertown's Public Square, New York, is an open space in the middle of the town. It has been designated the Public Square Historic District on the National Register of Historic Places.
This square marks the beginning of the town. It extends outward from the site-many buildings and establishments surrounding the Public Square, dating back over 100 years.
A small, historic park with a few landmark statues is also available, and It's stunning during the holidays.
Address: 1200 Franklin St, Watertown, NY 13601
#13. Watertown Library Association
The Watertown Library Association started in 1865, making it one of the oldest public libraries in the country. The library was founded by a group of educators and historians who were trying to develop a free public library in the area.
The library began by collecting books and renting them out to the public, as they are doing now. Today, the library offers various materials, such as books, audiobooks, DVDs, CDs, and magazines.
It also hosts events like author readings, discussions, and classes. A museum on the library's first floor features artifacts from the town's past. The Watertown Library Association is open every day except Sunday and Monday.
Address: 229 Washington St, Watertown, NY 13601, USA
#14. Alex Duffy Fairgrounds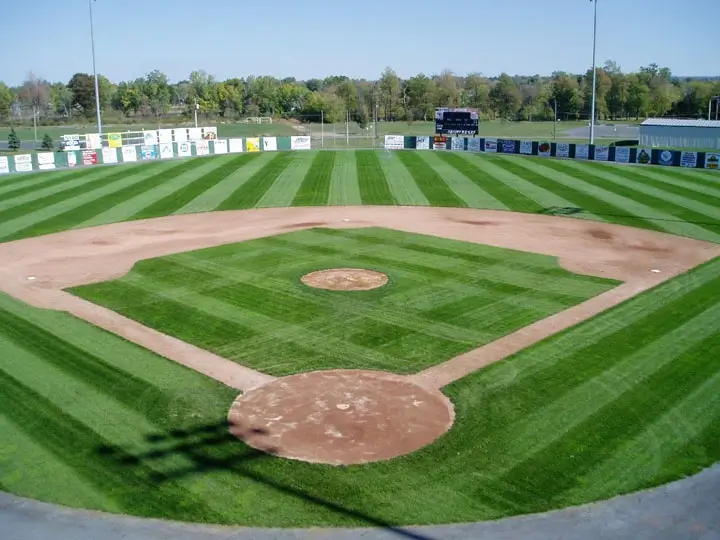 The Alex Duffy Fairgrounds is in Watertown, near State Route 3 and St. Joseph's Drive. The fairgrounds host the annual Watertown Fair in September.
The fair has been running since 1851 and is the oldest agricultural fair in New York. It is held for ten days, from Labor Day to the weekend. There are many different events and activities at the fair, such as car shows, demolition derbies, livestock shows, ferret races, and magic shows.
You will find something that interests you at this fair. The fairgrounds also host events throughout the rest of the year. They usually have something going on almost every weekend.
You can go to the fairgrounds and events during the week, but they are busiest on weekends. The fairgrounds are a great place to have fun and get out of the house with family and friends.
Address: 970 Coffeen St, Watertown, NY 13601, United States
#15. Catch a concert at Watertown Arena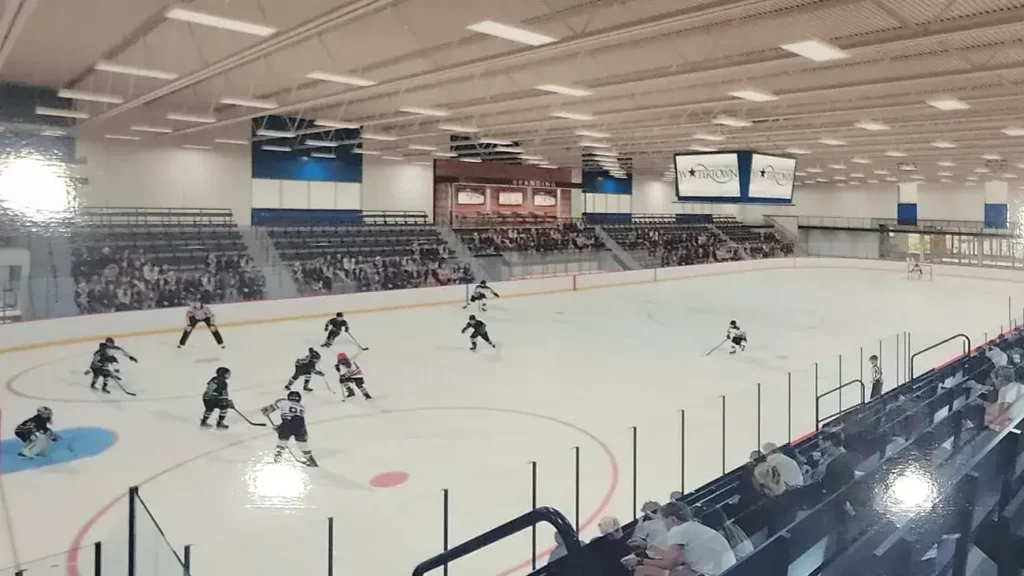 If you love music and want to catch a concert, head to Watertown Arena, where many live performances and concerts exist. The arena seats 7,500 people and hosts concerts from Broadway shows, comedians, and ice shows.
It has hosted many famous musicians, such as Bruno Mars, Miley Cyrus, and the Backstreet Boys. The arena is at Williams Street, near the town center.
You can purchase tickets online or at the arena box office. If you go on a weekend, you can expect a lot of people there, so you should get there early to get a good seat.
Address: 600 William T Field Dr, Watertown, NY 13601, USA
#16. Roswell P. Flower Memorial Library
This library is a great place to start the day since it is open daily from 10 am to 8 pm. The library has various resources, from books and magazines to newspapers and public computer and WiFi access.
Many programs for children and adults include book clubs, writing classes, and historical society events.
The first floor has a small gallery and gift shop as well. The library is 229 Washington St, Watertown, NY 13601, USA.
#17. Visit The Soldiers and Sailors Civil War Monument
The Soldiers and Sailors Civil War Monument can be found in Watertown's Public Square. It was constructed in 1891 in honor of the North Country residents who participated in the Civil War.
This historical Monument is fifty feet high and was made of granite. An "allegorical figure representing Victory" is on top of the column.
Bronze plaques commemorate the Monument's west and east elevations and bronze soldiers and sailors on the south and northern sides. In 2012, the Soldiers and Sailors Civil War Monument received repairs, stabilization and was cleaned.
Address: Public Square Historic District, Watertown, NY 13601
#18. Honor the Mountain Monument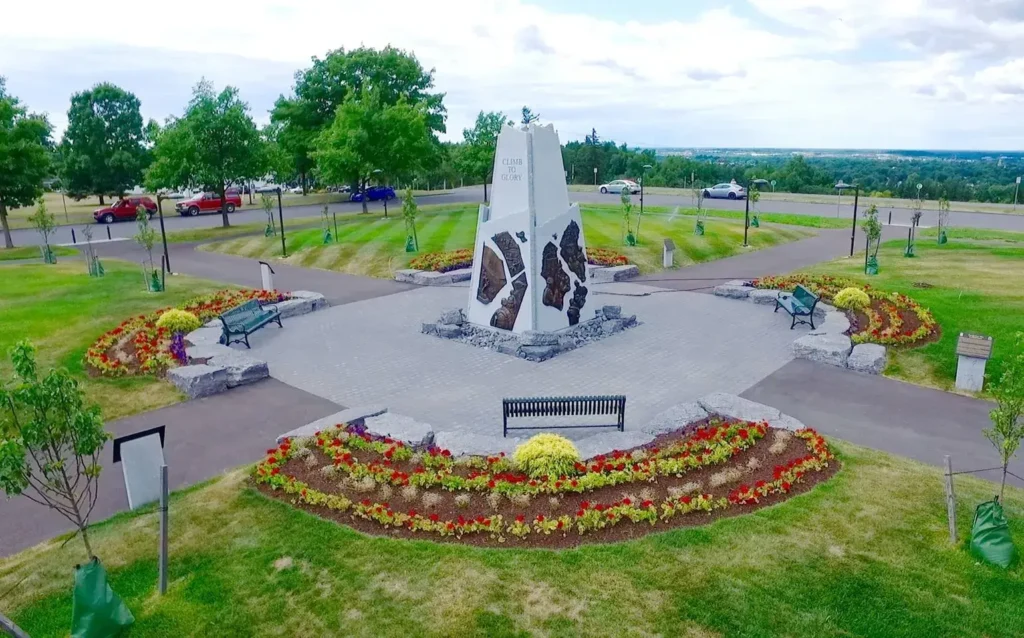 Honor the Mountain Monument, located in Tower Square, is the centerpiece of the historic Thompson Park.
It is an essential addition to the community. It serves as a reminder of the North Country's significant relationship with Fort Drum's military neighbors.
After its deactivation in 1985, the 10th Mountain Division became the most deployed unit in the United States Army.
Honor the Mountain Monument is a permanent legacy for future generations and a tribute to the Division's past.
To learn more about the Fort Drum Civilians and Division Soldiers, visit the Monument.
Address: 34 Thompson Park Thompson Park, Watertown, NY 13601-3575
#19. Enjoy a Meal At The Crystal Restaurant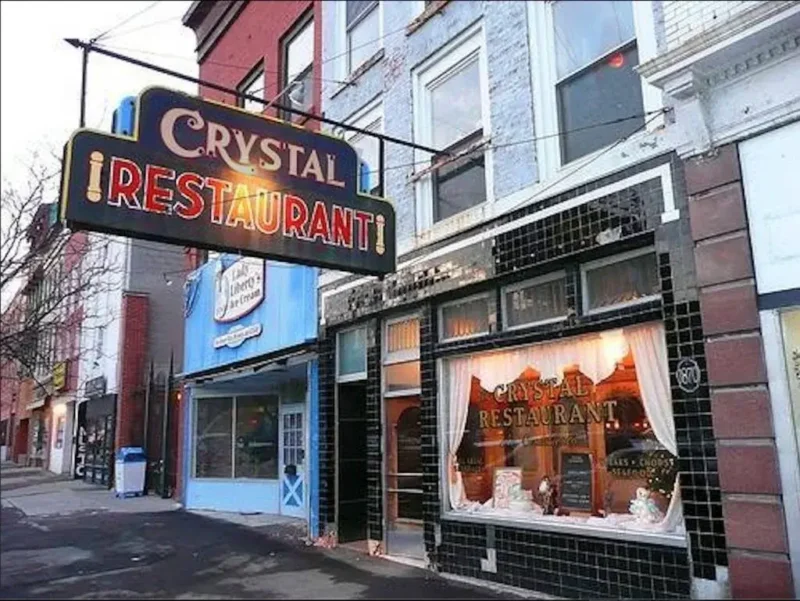 The Crystal Restaurant at Watertown is the oldest and was opened in 1925. Locally owned and operated, the restaurant replaced the saloons that occupied the town's Public Square at the beginning of the 19th century.
The original owners were Jerry and Dennis Valanos. In 1943, the Dephtereos Family purchased the restaurant. They continue to believe in good food at fair prices for everyone.
The Crystal Restaurant remains an active part of Watertown's old Watertown and is open Tuesday through Saturday from 7:00 am to 9:00 pm and Sundays from 7:01 am until 2:00 pm.
Address: 87 Public Square, Watertown, NY 13601
#20. Tour The Adirondack River Outfitters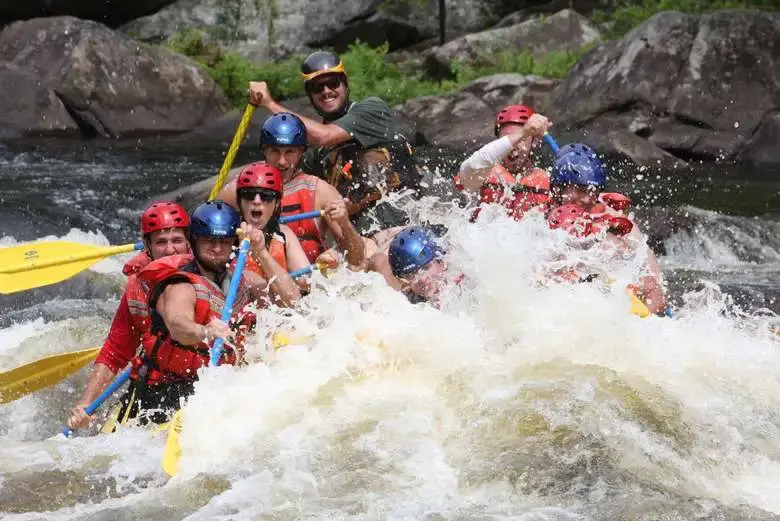 Adirondack river outfitters are one of the most fun activities in Watertown. Adirondack River Outfitters offers water adventures and fun trips in the beautiful area. You can enjoy whitewater rafting adventures that range from family fun to more challenging experiences.
Adirondack River Outfitters was established in 1984 and has provided whitewater adventures for its customers ever since.
Trips on the Black River in Watertown or the Hudson River in the Adirondacks will be highlighted.
Adirondack River Outfitters' experienced staff is an excellent example of what the profession is all about. They are safe and fun. They are friendly, knowledgeable, and entertaining.
It is known for its delicious food and snacks. This is a great place to take your family or friends on a fun-filled trip. You will have a blast on the Black River whitewater trip with professional guides. This is one of the free things to do in Watertown, New York.
Address: 4511 NY 28, North River, NY 12856, united states
#21. Fun On The Run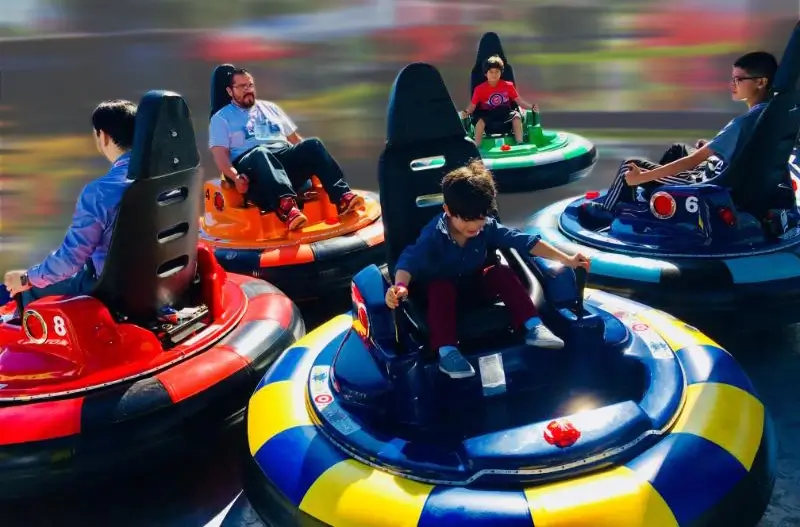 Fun On The Run is a family-run entertainment venue in Watertown, New York. They provide various recreational opportunities for children of all ages, such as bowling, arcade games, laser tag, and a ropes course.
Additionally, they have a party room that can be rented for special occasions and a snack bar. The kids will have a blast playing games and having fun at Fun On The Run.
The staff is welcoming and accommodating, and they have something for everyone. Fun On The Run is an excellent choice if you're looking for a place where the kids can run around or if you're looking for a family-friendly activity.
Fun on the Run is located at 21182 Salmon Run Mall Loop West, Watertown, NY 13601
#22. Regal Cinema Salmon Run Stadium 12
This is a great place to catch a movie, attend a special event, or have a fun family night out. There are daily showtimes for various movies, and special events include the Kids Summer Film Festival and a monthly Special Screening on the first Saturday of each month.
The popcorn at this theater is very special and worth a try. A variety of snacks are also available, such as freshly popped kettle corn and ice cream.
The theater is a popular spot for both locals and tourists. It is a great place to see a new release movie or catch up on a classic.
Address: 21182 Salmon Run Mall Loop W, Watertown, NY 13601, USA
Looking for more thrill around North Carolina? You will like to check out the best things to do in Hickory (North Carolina), Fayetteville (North Carolina), and High Point (North Carolina).
#23. Hudson River Rafting Co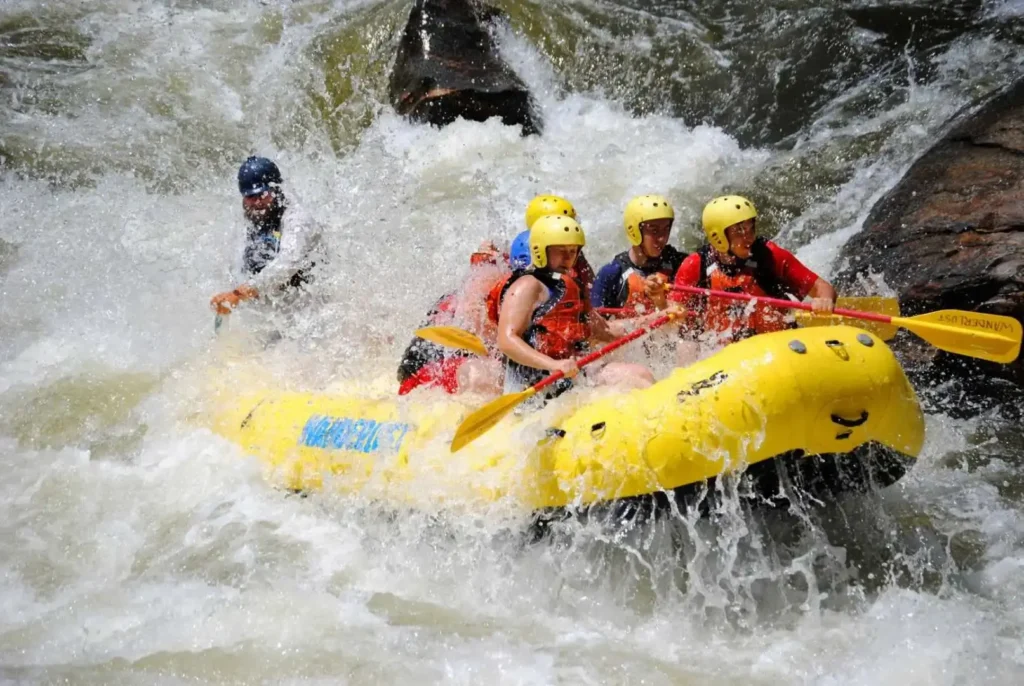 This is a great place to go if you wish to experience the thrill of white-water rafting or kayaking on the Hudson River.
Visitors can choose from several trips, such as a 2-hour trip down the Hudson, a full-day trip that includes lunch and a stop at an island to look for wildlife, or a 2-day trip that goes through the amazing Champlain Canal.
Special rafting trips are also available, such as the Halloween Boo Bash, the Annual Salmon Run Half-Day Rafting Trip, and the Annual Holiday Lights Half-Day Rafting Trip.
Address: 140 Newell St, Watertown, NY 13601, USA
#24. Go Shopping At Agape Shoppe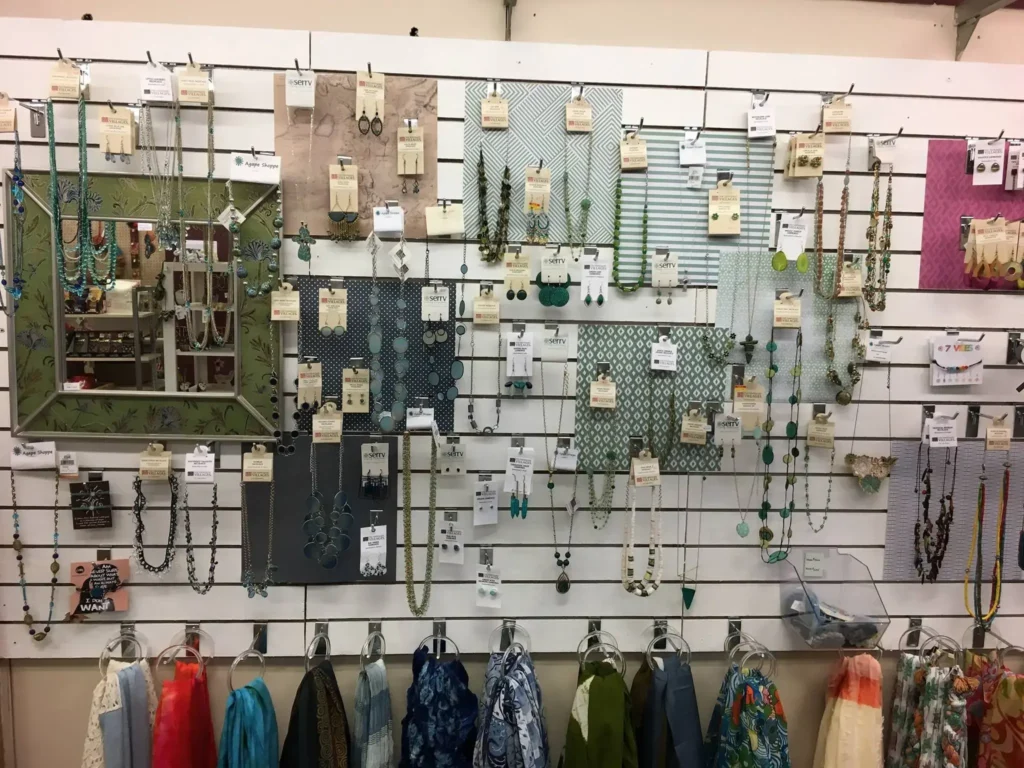 Agape Shoppe, a non-profit shop, features unique, locally made, and fairly traded gifts from various countries worldwide.
You will love the Agape Shoppe, with beautiful items and a thrift shop on the second floor. The Agape Shoppe is a great place to shop.
The Shoppe has beautiful jewelry, unique gifts, fair-trade coffee, chocolates, and other goodies.
Agape Shoppe is a great place to find unique and beautiful gifts for friends and family. There are many options to choose from.
Address: 136 Court St, Watertown, NY 13601, United States
#25. Eat Cheese At The Cheese Store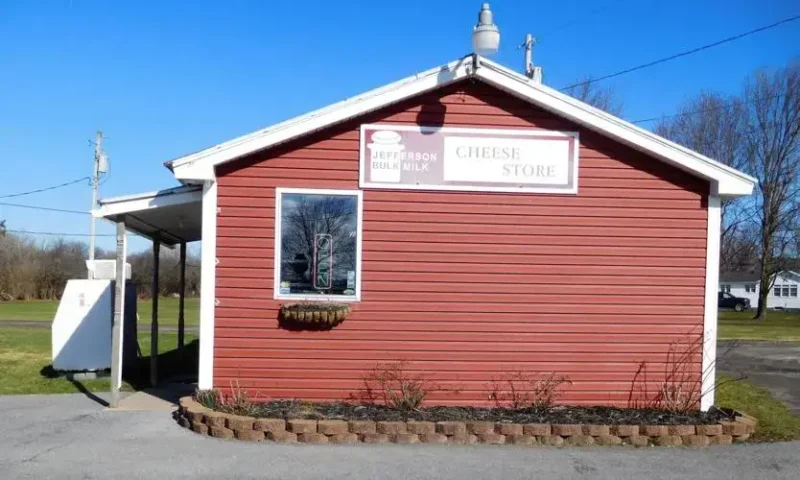 Jefferson Bulk Milk Cooperative runs the Cheese Store, owned and operated by a farmer. The Store offers the best and most affordable cheese curds.
It offers a wide selection of New York cheeses, and you can browse the shop to find the perfect product.
The Cheese Store offers a variety of regional and imported cheeses, sandwiches, and salads, as well as subs and delis that offer home-cooked soups and other delicious foods.
You can also find special foods such as jams and spreads, local bakery products, maple syrup, Croghan Bologna, and pickles. It also has its signature product, the freshest cheese curd.
The Cheese Store is open Monday to Friday, 8:00 AM to 6 PM, and Saturdays from 9 AM to 4 PM.
Address: 19401 NY-3, Watertown, NY 13601, United States
#26. Rent a bicycle on 1000 Islands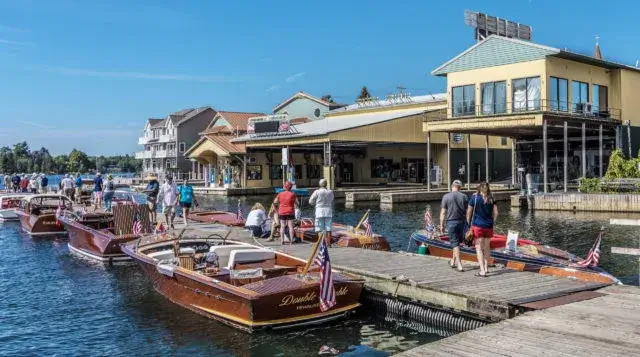 Do you worry about taking your bike on vacation? You can explore the 1000 islands. There are many bicycles available for rent on 1000 Island, Watertown.
You can explore the stunning beauty of the 1000 Islands or the St. Lawrence River Region by bike. They make vacations more enjoyable.
You can rent a bicycle every week on 1000 Islands. Once you have paid, there is no need to worry about losing it.
1000 Island offers various roads, bicycle paths, and off-road routes that will give you an unforgettable outdoor experience.
It is inexpensive and straightforward to rent a bike. Each cycle also comes with a helmet. 1000 Island can also deliver bikes to your home for a fee, depending on where you live.
Address: 110 Commerce Park Dr, Watertown, NY 13601, United States
#27. Eat Burger at Maggie's

Maggie's on the River is in a three-story brick building to house the Watertown Thermometer Company.
It retains all the warehouse charm of the original brick walls but has been beautifully restored to make it a wonderful setting for memorable dining experiences.
Maggie's overlooks Black River, a popular spot for kayaking to test skills, with the "Hole Brothers" located right outside the restaurant's deck.
This restaurant is well-known for its burgers. Moreover, it also offers a variety of appetizers and soups as well as gourmet salads and steaks.
Address: 500 Newell St, Watertown, NY 13601, United States
#28. Antique Boat Museum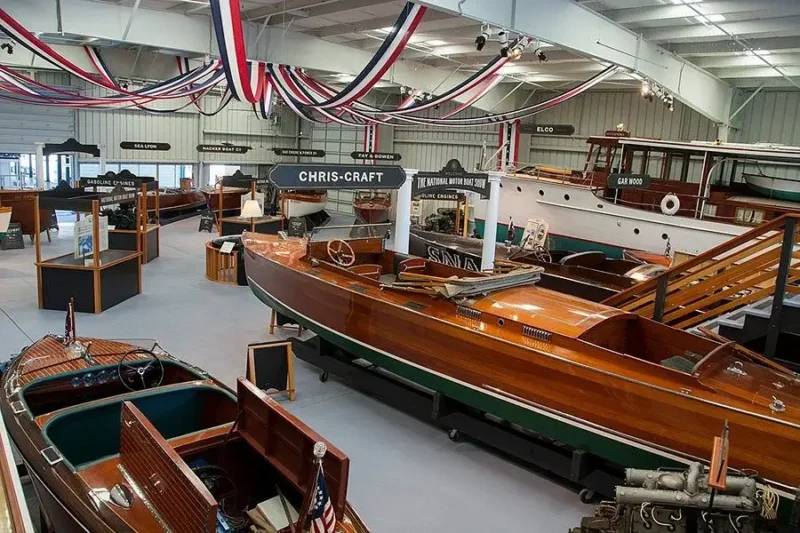 The Antique Boat Museum, located in the charming town of Watertown, New York, is a mesmerizing tribute to the area's rich maritime history.
The museum provides visitors a singular journey through time thanks to its impressive collection of painstakingly restored vintage boats. Take in the elegance of vintage vessels and the tales of wooden craftsmanship.
Each exhibit, ranging from vintage speedboats to opulent yachts, displays a bygone era's engineering prowess and artistic talent. Discover the fascinating history of boating in upstate New York by visiting the Antique Boat Museum.
Address: 750 Mary St, Clayton, NY 13624, USA
#29. Clayton Distillery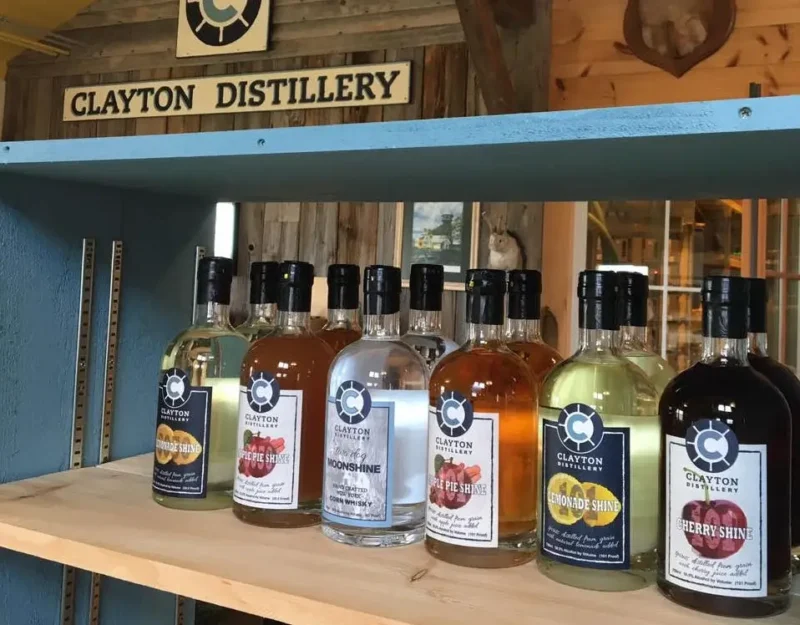 This is a great place to visit if you enjoy sampling spirits and learning how they are made. Visitors can take a guided tour through the distillery, see how whiskey is made, and taste some spirits produced here.
Clayton Distillery also hosts several special events, like whiskey tastings and classes on how to make cocktails. Add this to your list of fun things to do this weekend in Watertown, New York.
Address: 40164 NY-12, Clayton, NY 13624, USA
#30. Thousand Islands Museum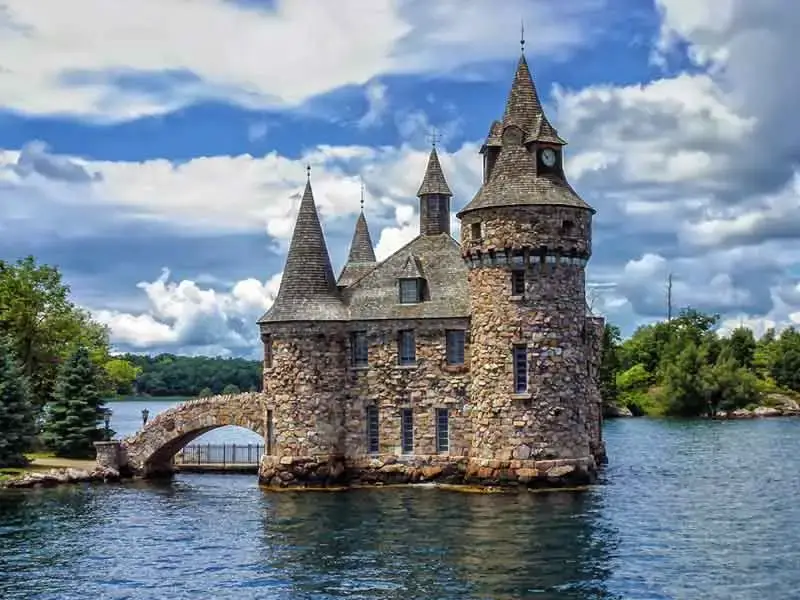 As one of the hidden gems in Watertown New York, this is an excellent place to visit if you are interested in the history of the region and the area's cultural and social influences.
There are a lot of displays, like ones about how the French-Canadians affected the area and the history of the Erie Canal.
Many exhibits change, like one about how climate change affects the area. So if you are looking for what to do in Watertown, New York, then add the Thousand Island Museum.
What to Pack for a Trip to Watertown, New York?
We advise you to carry the following items with you:
Comfortable Walking Shoes: Make sure to have good walking shoes because you'll be doing a lot of walking throughout the city. I've cherished the Brooks brand shoes I've worn for years. I've linked them here for guys and women. See it here.
Power bank: When exploring, we always have a power bank with us that is completely charged. In this manner, we can plug in our phone and recharge it on the road if the battery is becoming low. For navigation and photography, we rely extensively on our phones. Thus, this device is essential for us.
Bottle water: When exploring, we prefer to take an insulated, reusable water bottle.
Travel journal: Making a list of the locations and activities you wish to accomplish while traveling is possible with a travel journal. This saves time and ensures that you make the most of your journey. You might look up interesting and hidden locations to visit!
Backpack: Whether planning a trip to New York or just going on a day hike, backpacks are necessary. Backpacks allow you to carry your items in one easy-to-manage location. They also allow you to keep your valuables close and safe.
Frequently Asked Questions (FAQs)
Is Watertown NY worth visiting?
It would help to put Watertown, located in upstate New York, on your list of places to visit. It provides guests a wonderful experience thanks to its fascinating history, breathtaking natural scenery, and welcoming attitude.
Investigate locations like the Jefferson County Historical Society to learn more about the city's historical significance. Hike at Thompson Park or take in the breathtaking vistas of Lake Ontario as you immerse yourself in nature.
Whether you're a history buff, a nature lover, or just looking for a quiet escape, Watertown, New York, is unquestionably worth visiting.
What is Watertown New York known for?
This charming city is well known for its beautiful surroundings and lengthy history. In Watertown, there are famous sites like the Jefferson County Historical Society, where tourists can learn about the area's fascinating past.
Outdoor enthusiasts can engage in activities like hiking, boating, and fishing due to its location in the Thousand Islands region. The vibrant arts scene in Watertown, which includes galleries and live music venues, adds to its appeal as a cultural destination.
Watertown, New York, is a place that makes an impression thanks to its historical significance and natural beauty.
What is it like to live in Watertown, NY?
This city offers a remarkable fusion of big-city conveniences and small-town charm. Residents appreciate the close-knit neighborhood where neighbors often become friends.
Parks, trails, and access to the breathtaking Thousand Islands region are just a few recreational opportunities in Watertown. The city also has a low cost of living, excellent schools, and affordable housing options.
Living in Watertown, New York, offers a rewarding and enjoyable lifestyle thanks to its fascinating history, thriving arts scene, and welcoming community.
Plan Your Next Trip To Watertown, New York
In summary, Watertown, New York, is a hidden gem with many activities and attractions that appeal to various interests.
Everyone can find something to enjoy in Watertown, whether they are history buffs, outdoor adventurers, or art lovers.
Watertown offers a wide variety of experiences, from taking in the beauty of the Thousand Islands region to exploring the historic sites at Thompson Park, from engaging with the local arts scene to indulging in delectable cuisine.
Pack your bags, travel to Watertown, and make lifelong memories in this enchanting city that will leave you yearning for more.
Disclaimer: Vasttourist always strives for content accuracy. Since the time of publishing, travel-related information regarding pricing, schedules, and hours may have changed. Please see individual websites embedded in this post for the most current trip-planning information.

Unless otherwise stated, Vasttourist does not claim ownership of any images used on our blog site. The respectful owners of all visual content have copyright protection. We try to include links to the sources. If any images are your property and you do not want them to appear on our blog, don't hesitate to contact us; we will take them down immediately. We support properly crediting the original writer, artist, or photographer.