20 Best & Fun Things to Do in Ashland KY (Kentucky)
Looking for the best things to do in Ashland KY? Ashland is the biggest city in Boyd County, Kentucky. It is popularly called the "Tri-State Area." This charming city is close to the Ohio River and has all the necessary conveniences.
Ashland experienced rapid development in the late 19th century due to the pig iron trade and its role as a riverport for moving goods into and out of the area.
Ashland is an excellent place to get away from it all, especially if you are a fan of art and culture. It is a lively Southern community with the typical assortment of stores, beautiful parks, strollable streets, and eateries you would anticipate in a city of its size.
You may find lots of exciting things to do, from museums to festivals and fascinating cultural events. The Tri-State Area also provides activities and hangouts for every kind of visitor throughout the year. There's no limit to the amazing things to experience at Ashland.
In this article, we have listed 20 fun things to do in Ashland. This list is curated, as always, but isn't ranked. We couldn't choose favorites. You can also check out the best restaurants in Ashland Kentucky.
20 Best & Fun Things to Do in Ashland KY (Kentucky)
#1. Central Park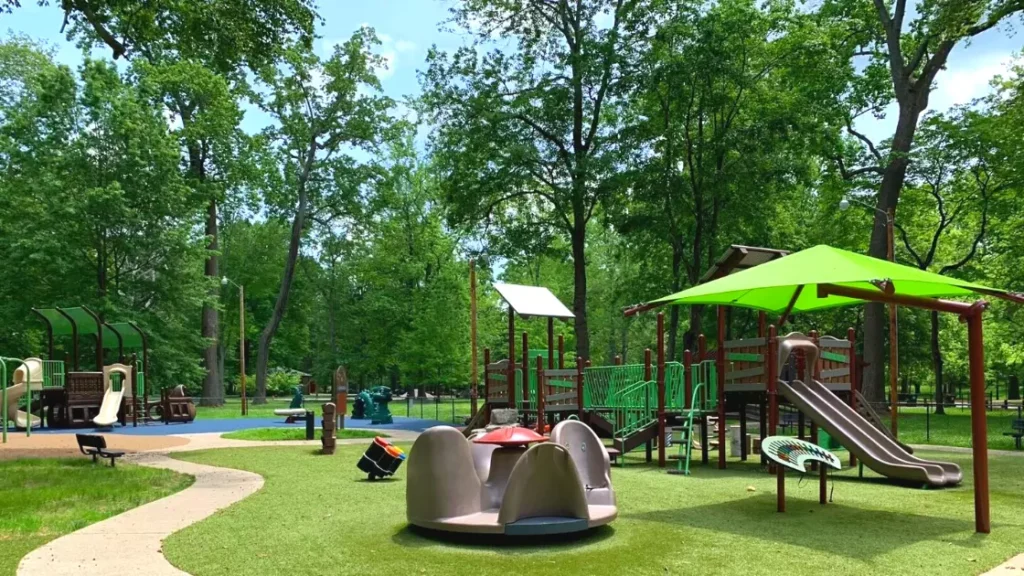 The outdoors are the best places to visit in Ashland, Kentucky. Ashland Central Park is an amazing place to enjoy the outdoors and sports activities.
Ashland's Central Park is a great asset for the city, with soaring hardwood trees, an ornamental pond in the shape of the State of Kentucky, and some historical curiosities.
It's recognized as the "Crown Jewel" of Ashland because of its gorgeous surroundings, brimming with outdoor activities that tourists and locals can enjoy. The wide green area stretching along the riverfront is famous for soccer games, golf, and running, among other things.
This Ashland Central park has something for everyone, from its dog park to its baseball fields and workout centers to a relaxing environment suitable for picnics.
It is always free to enter Central Park and is open daily from sunrise until sunset. So when you are asked what to do in Ashland, KY, you should tell them to visit the central park.
Address: Ashland, KY 41101, United States
#2. Highlands Museum & Discovery Center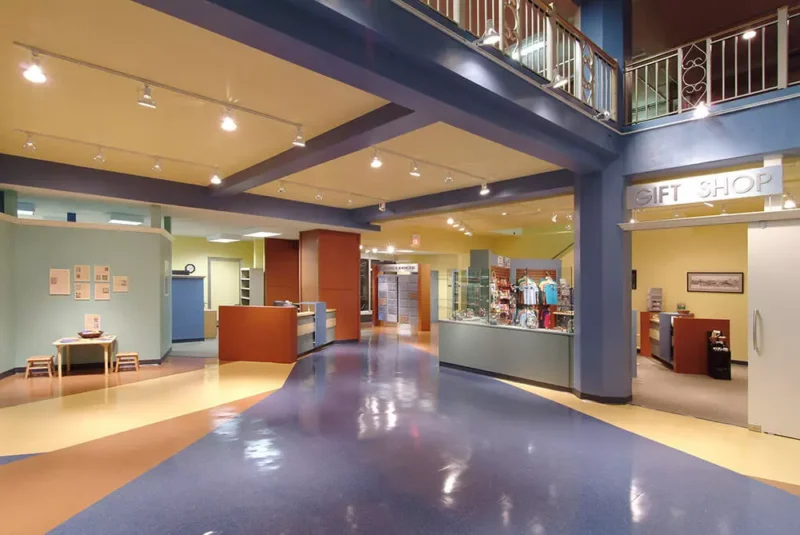 One of the nicest things to do in Ashland, KY, this weekend for a couple of hours is to visit this museum. It is a cultural and science center featuring displays showcasing the region's beginnings and interactive games for kids.
The Highlands Museum has many ongoing exhibits and a few changing ones. While you're here, take in the River Expedition exhibit and the Ashland war displays. While here, make sure not to miss the renowned "A Tree House of My Own" exhibit.
The museum was established in 1894 as an educational institution to preserve and promote the local culture. It has significant regional history and antiquities collections and some kid-friendly interactive exhibits.
Everyone can participate in a fun and instructive activity, from children to adults. Tours, classes, and activities are provided by the Highlands Museum & Discovery Center.
Address: 1620 Winchester Ave, Ashland, KY 41101, United States
#3. Port of Ashland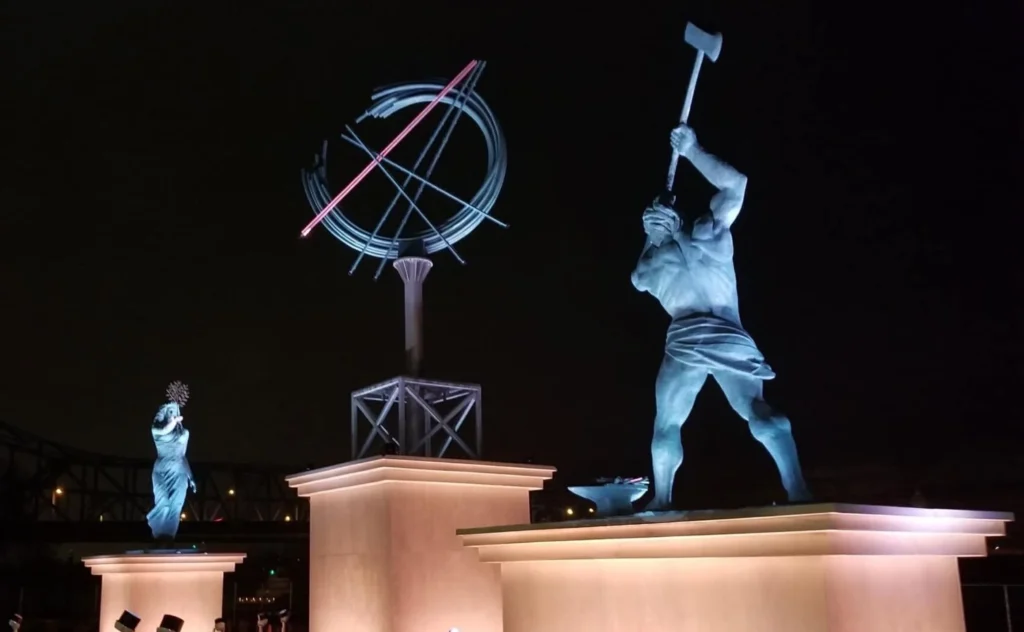 When you think of Ashland, Kentucky, you probably don't imagine yourself on a boat cruising the Ohio River.
The Port of Ashland is a relaxing location that welcomes guests to chill out from its soaring pavilion to the scenic overlooks. There are many things to do in this park, a landmark in Ashland, including boat trips and Ohio River cruises.
The park is filled with benches and tables where you can relax and enjoy the tranquil atmosphere while reading a book or thinking about life. You can also cast your fishing rods or nets in the river because the Port of Ashland is a well-known fishing spot.
In the Port of Ashland, you can find three sculptures by renowned artist Gines Serran Pagan that enhance the park's beauty.
Address: 50 15th St, Ashland, KY 41101, United States
#4. Camayo Arcade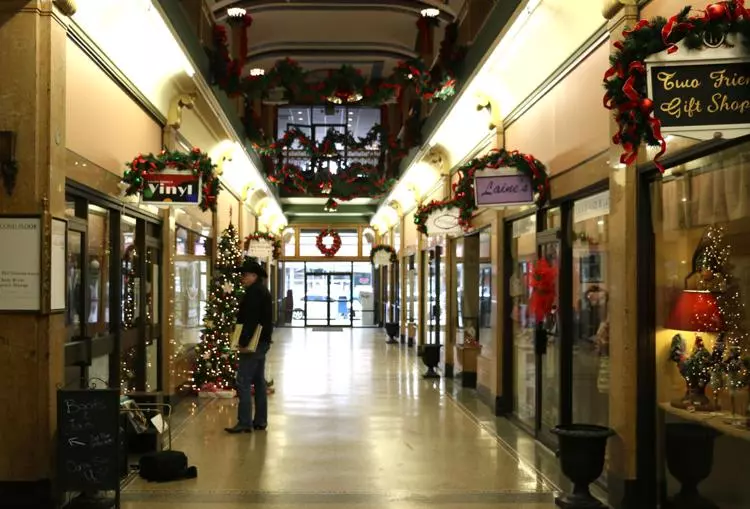 If you're visiting Camayo Arcade in Ashland, Kentucky, be ready for a blast from the past. It's not an arcade for video games.
No trip to Ashland would be complete without seeing the Arcade because of its fascinating history and stunning architecture.
The Camayo Arcade was Kentucky's first indoor shopping center, which is still operational today. The Camayo Arcade was included on the National Register of Historic Places in 1994 as one of Ashland's historical sites.
Take a day trip to Ashland and check out the Camayo Arcade if you want to see something that brings to mind awesome old times.
Address: 1530 Winchester Ave, Ashland, KY 41101, United States
#5. Malibu Jack's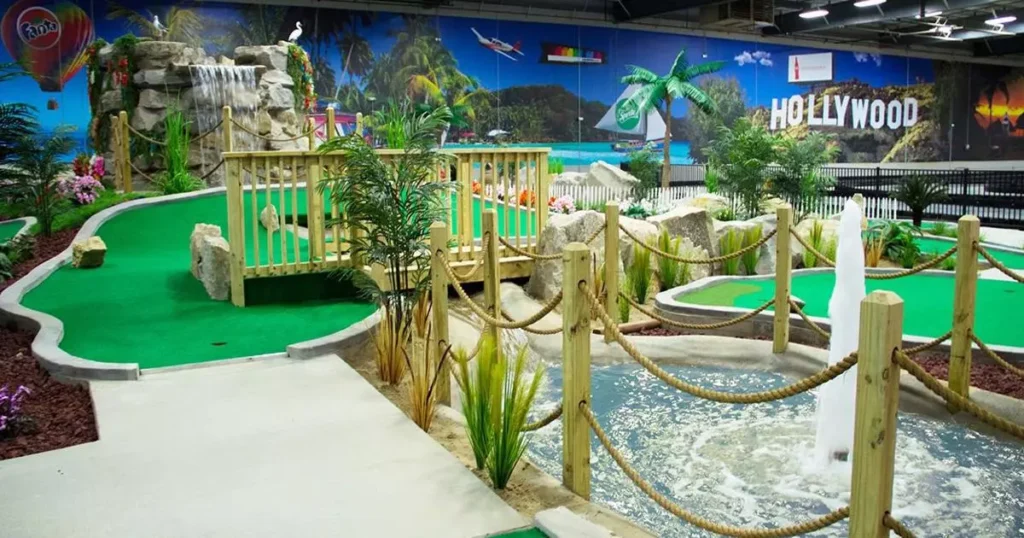 Malibu Jack's Ashland is a large indoor theme park with more than 20 rides, attractions, and games for people of all ages. It's also one of the hidden gems in Ashland, KY.
Because of its entertaining and inexpensive offerings, Malibu Jack's is quickly becoming a well-liked destination for a day out with friends and family.
This theme park is filled with incredible Rides, games, and food. Malibu Jack's offers everything you could want from an indoor theme park.
You can continue having fun right where you are, whether sunny or rainy, snowing or extremely hot outside. It's the ideal setting for quality time with loved ones, special occasions like birthdays and anniversaries, and enjoyable days out. This is also one of the best places to visit in Ashland, KY.
Address: 10699 US-60 Suite-102, Ashland, KY 41102, United States
#6. Paramount Arts Center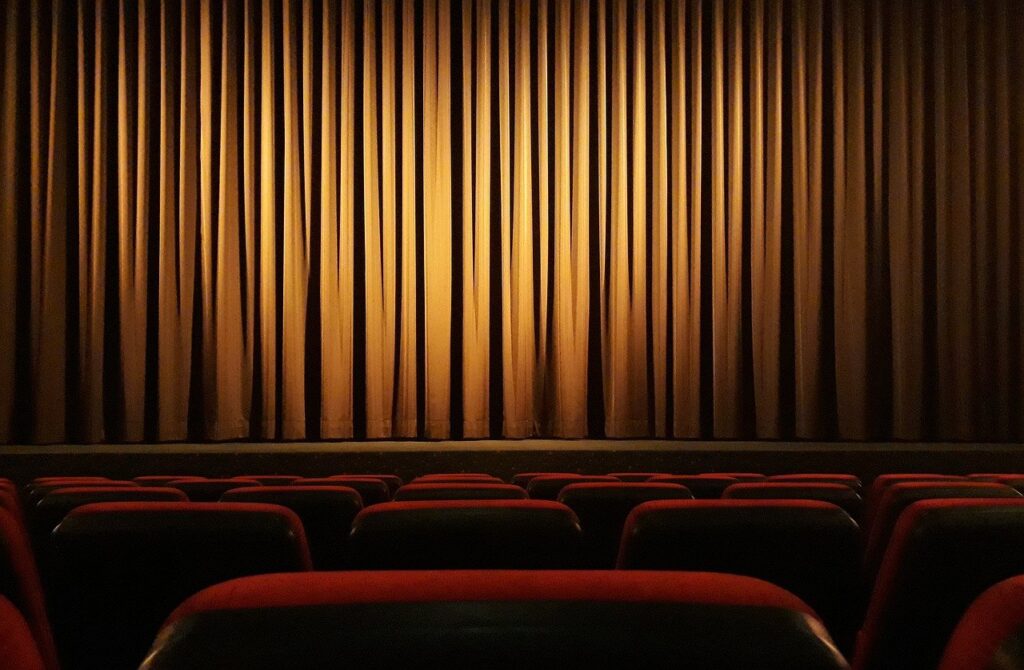 The Paramount Arts Center is an old movie theater from 1931 with many historical performances. You can catch up with foreign and local artists playing at the Paramount Arts Center.
The theater presents anything from plays to musicals. The Paramount Arts Center theater and concert venue is listed on the National Register of Historic Places. It still makes use of the original 1931 fixtures.
The Paramount Arts Center's rustic atmosphere, complete with a stone facade and opulent inside, is probably the best thing everyone loves about this place.
The stage has curtains that seem to have come from a musical performance, making it one of the fun things to do in Ashland, KY, today.
Ashland's city has gained much traction with the Paramount Arts Center as it continues to provide wonderful entertainment for the neighborhood.
Address: 1300 Winchester Ave, Ashland, KY 41101, United States
Looking for more thrill around Alabama? Here are some of the best things to do in Fairhope Alabama, and Fort Payne Alabama.
#7. Camp Landing area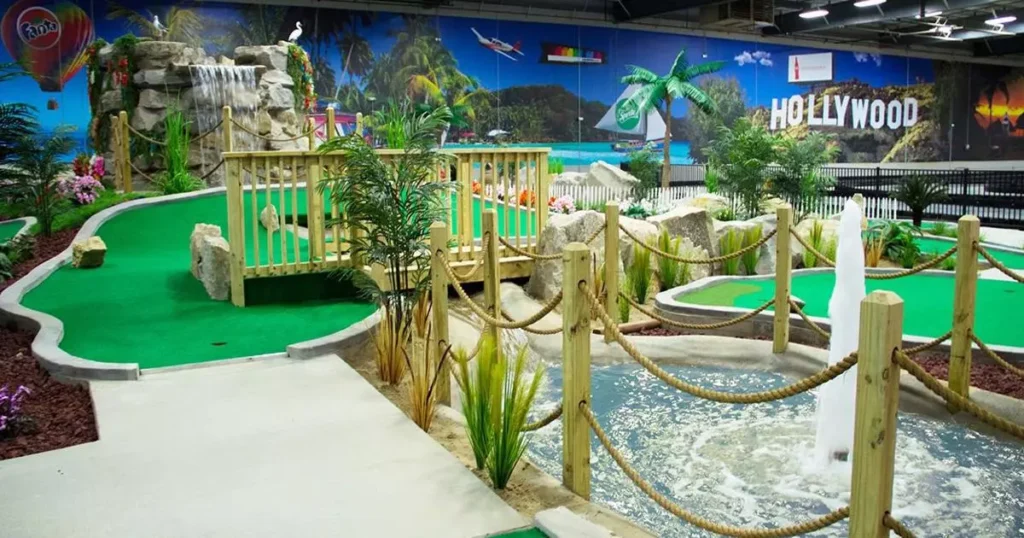 If you've been to the Camp Landing area, you might be curious about what's happening there.
The Camp Landing area is a terrific place in Ashland Where you can shop for some of your favorite food, items, and others.
This area sat vacant for a while, not until 2021, when new owners decided to add something new without having to relocate it far away. The Camp Landing area is an amazing place to explore in Ashland. So if you are asked what to do in Ashland, KY? You should pick one of Ashland's things to do listed in this post.
Address: 10699 US-60, Ashland, KY 41102, United States
#8. Tri-State Escape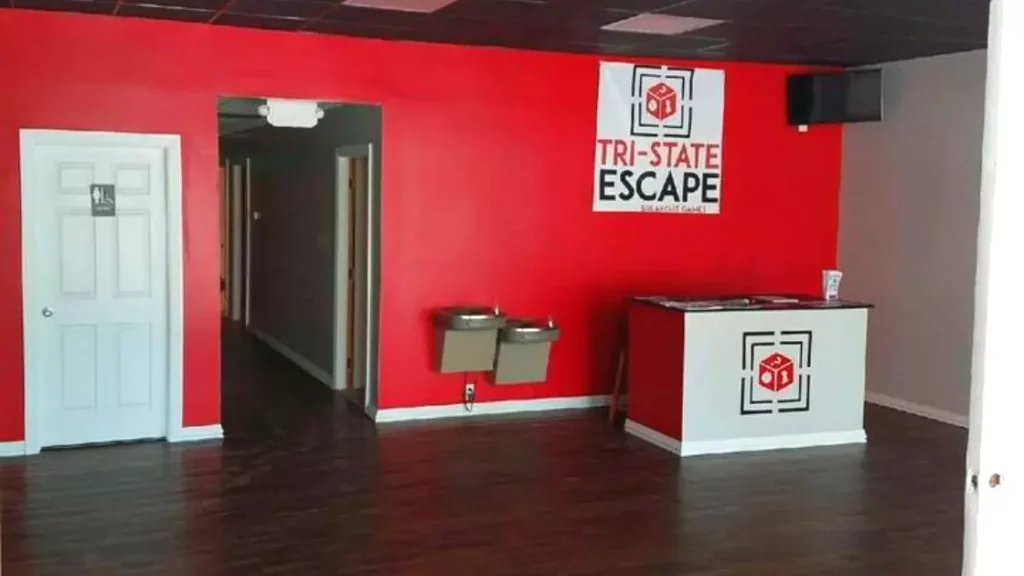 Ashland residents love Tri-State Escape, a brand-new escape room studio. It's similar to playing a video game that isn't a video game to play in an escape room.
You and your friends are locked in a room, where you must team together a complicated narrative using clues and problem-solving techniques.
You will have fun playing the escape room game with your friends, family, and colleagues. They are fantastic for companies searching for team-building activities. Please enjoy mysteries and puzzles.
Six difficult rooms are available at Tri-State Escape for players of all abilities.
Your team can choose a space packed with enjoyable puzzles, or you can challenge yourself to the trickiest areas that contain locks and codes that you might be unable to work out.
These rooms will force you to cooperate with your team, whether playing with family, friends, or someone special. Don't forget to add this to your fun things to do in Ashland, Kentucky.
Address: 1327 Winchester Ave, Ashland, KY 41101, United States
#9. Ashland Tennis Center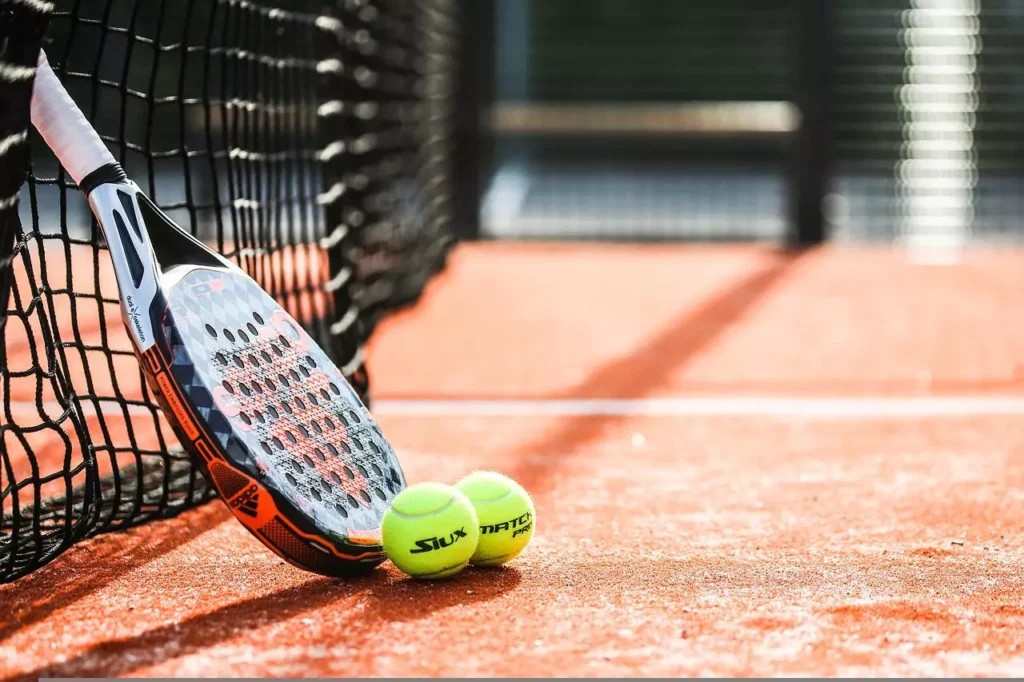 What could be more enjoyable than spending the day at the Ashland Tennis Center?
The Ashland tennis center has all the facilities and equipment you could have at a professional tennis center. Kindly visit the well-stocked pro store or enroll in camps that cover the basics. Or you could arrange for private classes with individualized tuition from the pros.
Nevertheless, you can quickly and effortlessly pick up as a beginner during any game of the camp sessions. Both competitive and recreational tennis players can find something to do here thanks to the incredibly varied program available to tennis fans of all ages.
There are four indoor courts and eleven outdoor courts available at the center. Take advantage of matchplay, family fun nights, and professional lessons. There are several leagues and competitions held at the center throughout the year.
Address: 1300 Oakview Rd, Ashland, KY 41101, United States
#10. Garden Roller Rink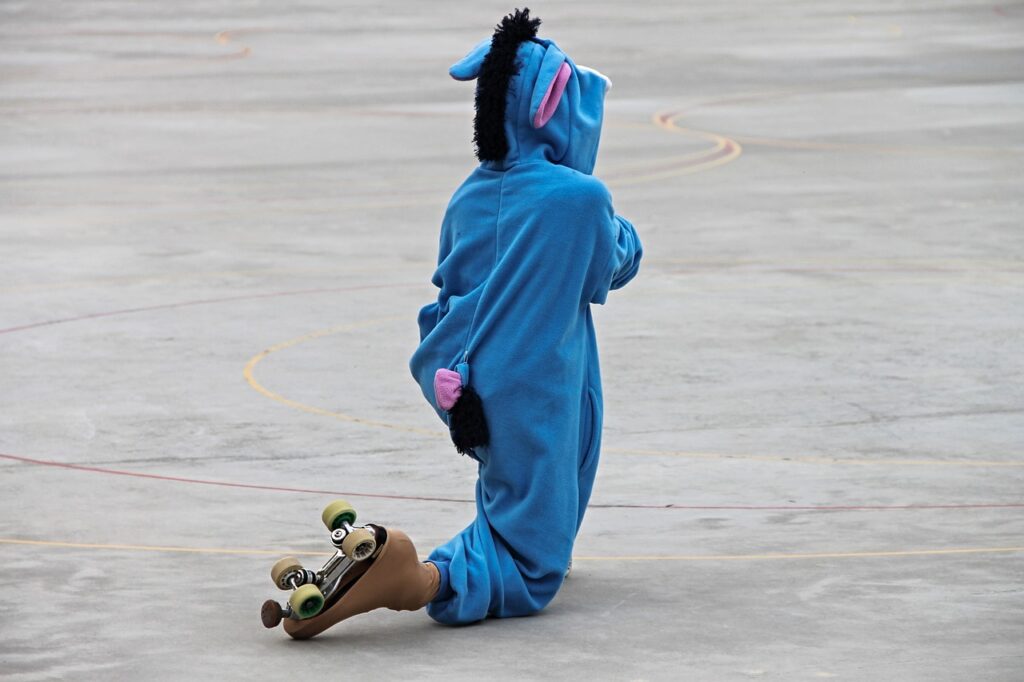 The Garden Roller Rink is more than simply a roller-skating rink. The family-run Garden Roller Rink opened in 1986 and is a popular Ashland vacation spot.
The Garden Roller Rink is a popular gathering place for friends and families. The skating rink has a lot of disco lighting and mirror walls, which makes the place very beautiful.
You can rent a variety of private spaces for parties and gatherings. There is no better way to spend a Friday night than skating around on this vibrant rink. Be sure to add this to your list of things to do in Ashland, KY, today.
Address: 5656 US-60, Ashland, KY 41102, United States
Are you about to embark on an adventure to texas for a wonderful vacation, you can check out the best things to do in Waxahachie Texas, Kerrville Texas, San Angelo Texas and Killeen Texas.
#11. Black Horse Farm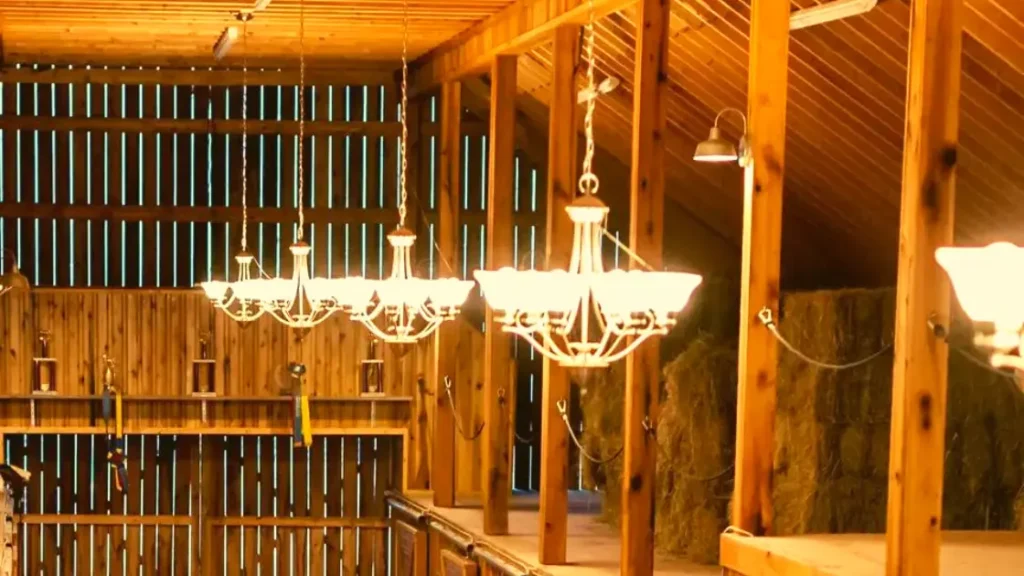 Black Horse Farm is one place you would not want to miss out on when you visit Ashland. It's just a 22 minutes journey from Ashland to Rush, Kentucky. You will enjoy a side trip through this historical region of winding roads and sweeping hills.
Black Horse Farm is a horse farm and an event center for parties. Use one of the farm's many barns for indoor ceremonies or sizable celebrations if you want to get married there. They can make even the most fantastical wedding dreams come to reality.
The farm is one of the largest outdoor recreation areas so equestrian-minded guests will adore it. The ideal setting for a peaceful vacation is the Black Horse Farm.
Address: 18517 State Route 854, Rush, KY 41168, United States
#12. Dragonfly Outdoor Adventures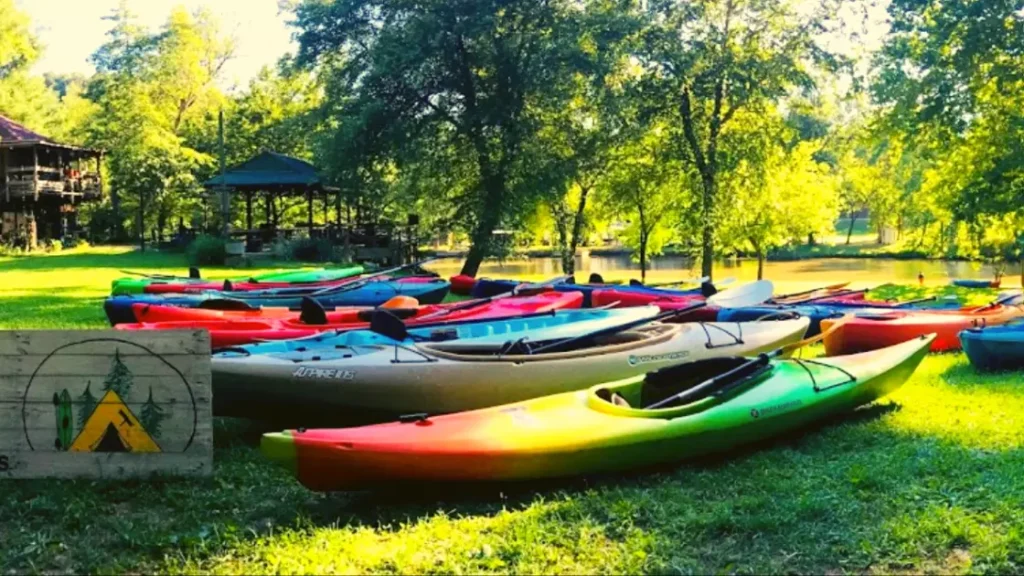 Your trip to Ashland can be incredibly enjoyable with the help of Dragonfly Outdoor Adventures. The Dragonfly Outdoor offers tourists a chance to take in the Appalachian region's splendor while protecting the environment.
Numerous activities are available, including canoeing and kayaking, hiking, and cave exploring. Take advantage of guided excursions at numerous nearby spots that will win your heart.
One example is the picturesque lake Grayson Lake, which you can explore. Spend the night in the middle of nature by renting one of their many cabins.
Address: 254 Treasure Cove Rd, Greenup, KY 41144, United States
#13. Aladdin's Art Gallery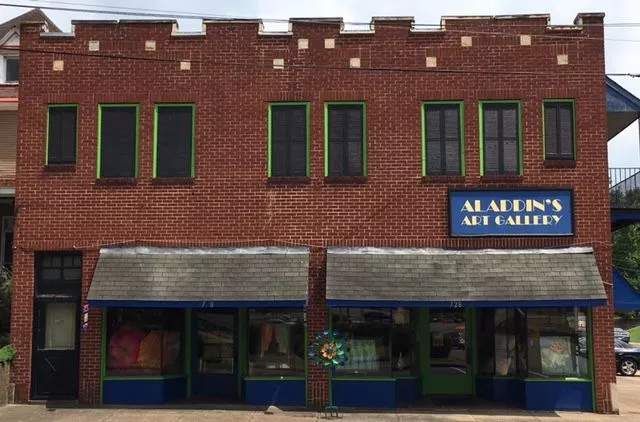 Aladdin's Art Gallery is a gift boutique and gallery that specializes in art framing. It is locally referred to as the "art for the artsy-fartsy ."You will experience local culture when visiting the Aladdin's Art Gallery because it is located in the historic downtown district.
The family-run company has been creating unique gifts and art since 1965. Anyone who likes art and artists and enjoys shopping for premium presents will find this store a treasure trove.
The Aladdin's Art Gallery sells more than simply ornamental signage. They also frame artwork over here. They can create a unique frame for any painting or photograph that will go with any design. They will expertly frame your artwork at a fair price, regardless of size or style.
Address: 728 13th St, Ashland, KY 41101, United States
#14. Ashland Town Center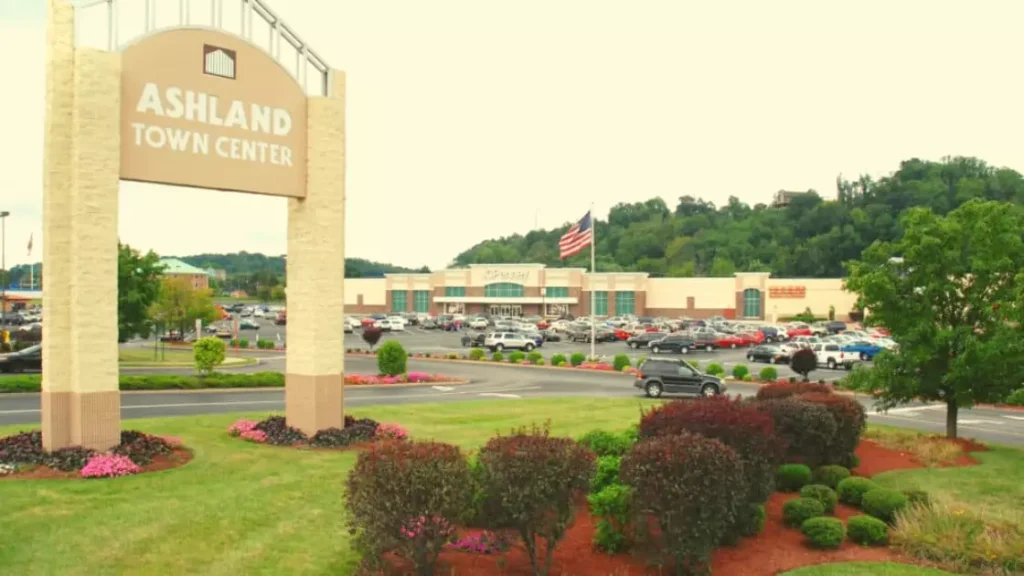 There are many romantic things in the Ashland, KY Town Center. The Ashland Town Center has more than 70 stores and a food court, drawing people from all over Northern Kentucky to shop there.
You can find everything here, from upscale clothes stores to small local boutiques specializing in handmade goods. Visit American Eagle Outfitters, T.J. Maxx, or Victoria's Secret to buy gift items. There are many places to eat if you want to enjoy a wonderful lunch with family or friends.
Ashland Town Center has much to keep you entertained!
Address: 500 Winchester Ave Ste 136, Ashland, KY 41101, United States
#15. Camden Park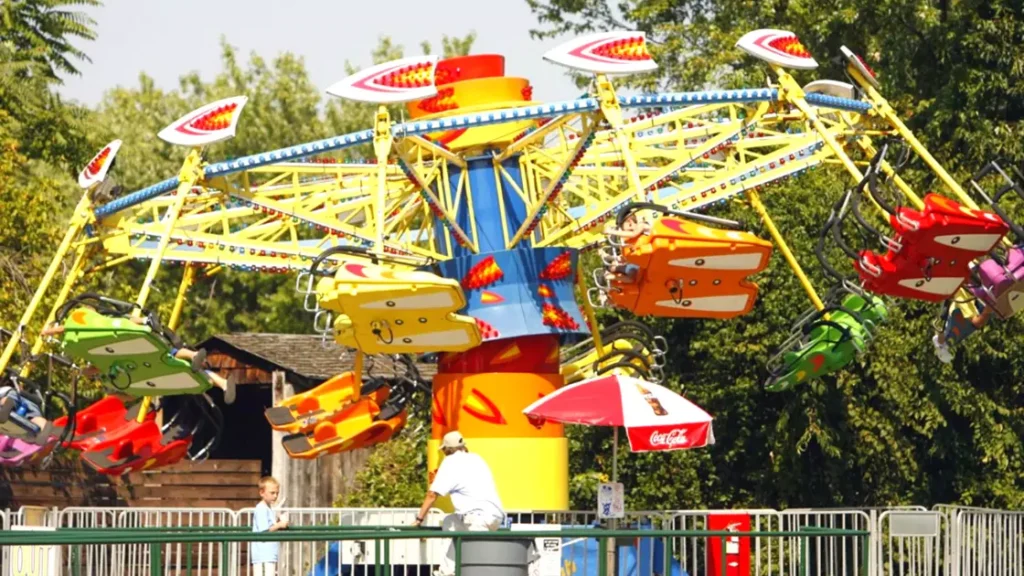 It would help if you visited this amusement park with your friends, family, or colleagues at any time. Each group member will find something to love because the roller coasters, rides, and activities suit all ages and adrenaline levels.
The old-fashioned rides in the park are still as entertaining as they were back in 1993. You can also put your skills to the test on the brand-new Log Flume, which whisks thrill-seekers down a meandering river with enough boulders to keep them on their toes, or a vintage carousel ride.
The park is an excellent location to spend the day with your family or friends.
#16. Lake Vesuvius Recreation Area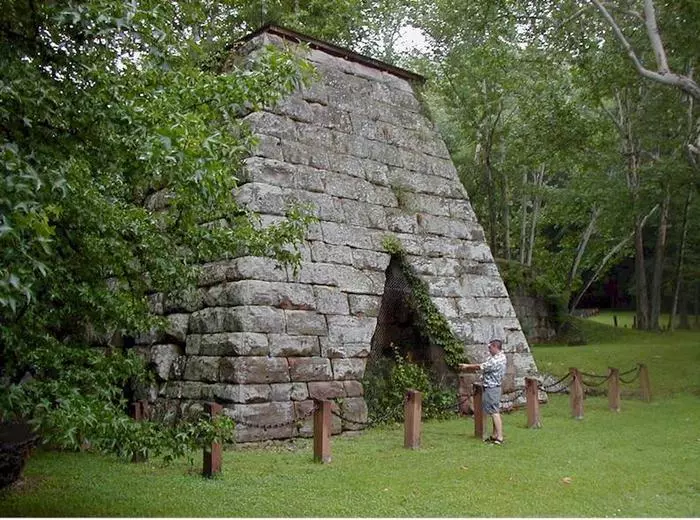 The Lake Vesuvius Recreation Area can be the ideal location for you if you want to go somewhere outdoors. It contains fascinating geological sites in the eastern United States.
Beautiful hiking trails and scenery can be found around Lake Vesuvius; some paths even around the lake. You can rent a boat for an even better chance to catch fish without reeling them in yourself, or you can bring your fishing gear if you want to go fishing on the lake.
There are also several picnic places where you can relax and unwind. You can go boating, fishing, and hiking at the 143-acre lake.
Ensure you visit this place when you go if you haven't been there yet.
#17. Lake Vesuvius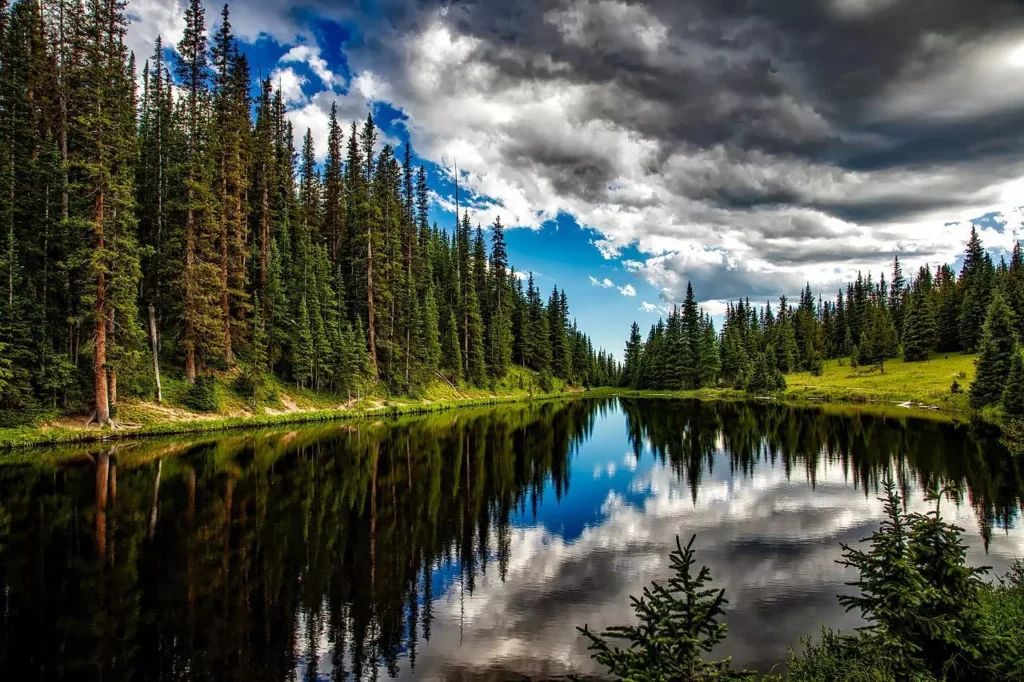 One of the best day trips to Ashland, Kentucky, is to visit Lake Vesuvius, where you will take in the natural beauty of the Wayne National Forest.
Lake Vesuvius Recreational Area is one of the nicest and most stunning spots to visit close to Ashland. The 143-acre lake is available for boating, canoeing, and fishing.
While you're here, you can also take advantage of the many available bathing spots and hiking trails. The Lake Vesuvius Horse Trail System should be enjoyed if you visit from April through December. For those who enjoy archery, there is a route near Lake Vesuvius.
Travelling around California? Take a look at some of the best things to do in Southern California, West Covina California, Gilroy California and San Bernardino California.
#18. Kountry Kayaks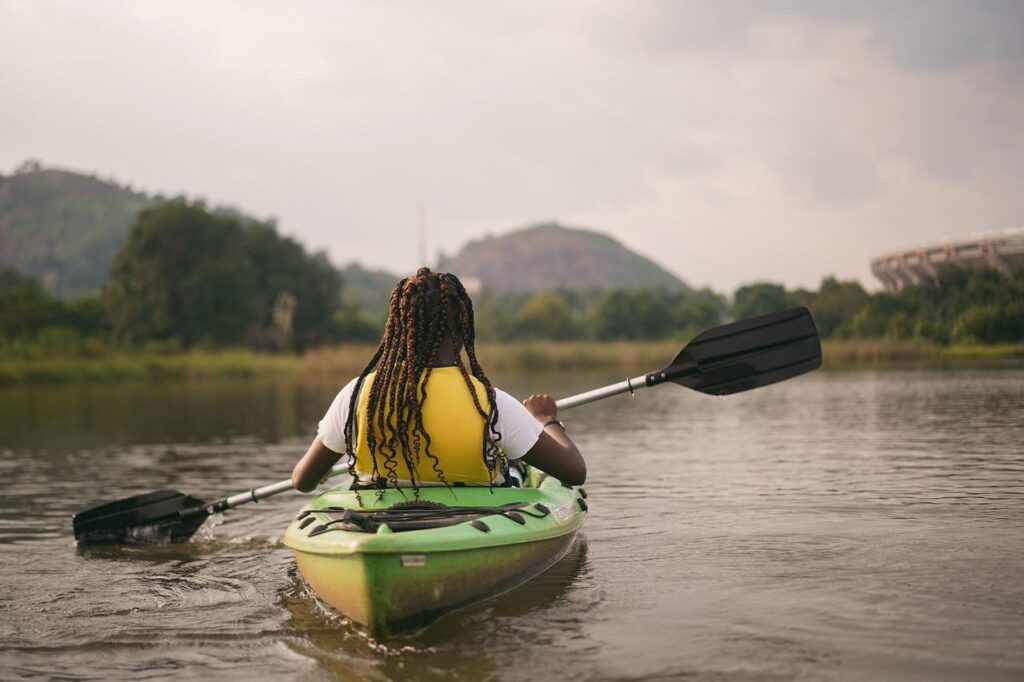 A visit to Kountry Kayaks, which is only 25 minutes from Ashland and is a fantastic addition to your trip if you enjoy canoeing and kayaking, can be made.
The one that best suits you can be chosen from among their many kayak rental possibilities. For groups and excursions, they also provide lodging. Utilize a kayak or paddleboat from Kountry Kayaks to combine your visit to Lake Vesuvius.
Kindly locate 472 County Road 20 Pedro on Vesuvius Lake. You may find Country Kayaks.
#19. Red Gate Farm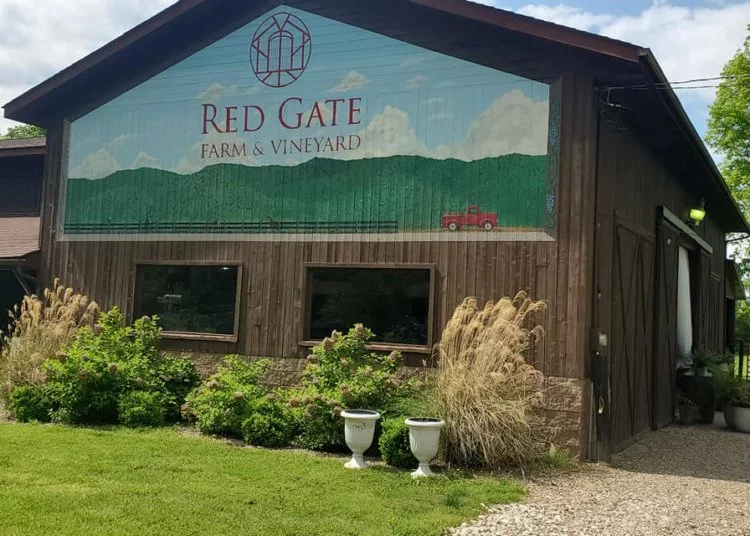 The Red Gate Farm and Vineyard, situated in adjacent Quincy, is a fantastic outdoor excursion from Ashland. From Ashland, it takes around 30 minutes. Swimming, paddling, cycling, fishing, and other activities are all available to tourists at the Red Gate Farm and Vineyard in one location.
Both nature lovers and outdoor enthusiasts will enjoy this area's stunning surroundings. This is a wonderful place to stay and allows you to escape into nature.
Address: 17267 E, KY-8, Quincy, KY 41166, United States
#20. Rush Off-Road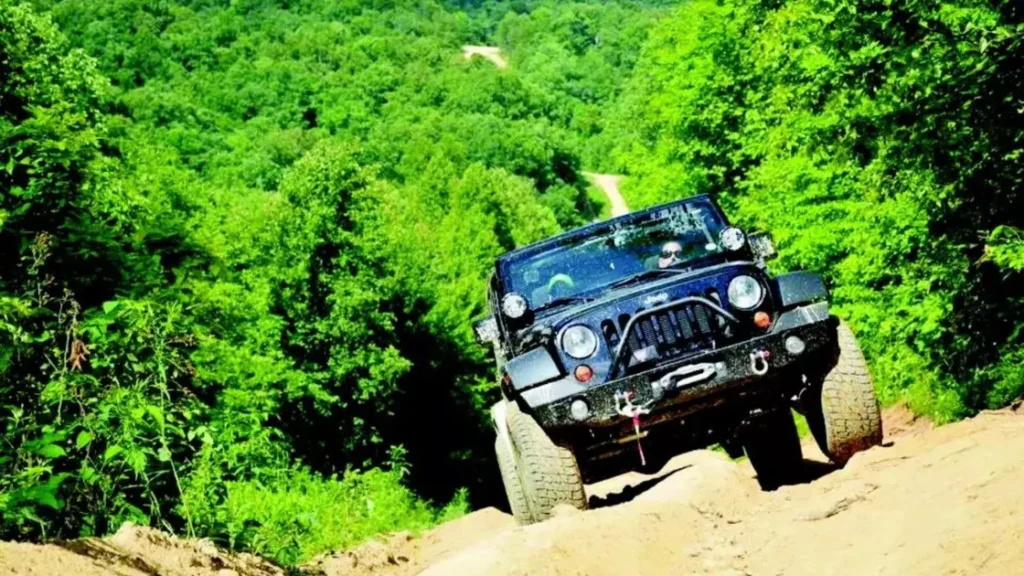 The Rush Off-Road is probably the best place for those who enjoy adventure and thrills. Within 30 minutes of Ashland, Kentucky, you may find this fantastic off-road course near the community of Rush. On various off-road vehicles, you may explore the more than 100 miles of trails nearby.
Rush Off-Road has some events and other activities going on all the time, so be sure to stay up with them and schedule your visit accordingly.
Address: 100 Four Mile Rd, Rush, KY 41168, United States
What to Pack for a Trip to Ashland Kentucky?
We advise you to carry the following items with you:
Comfortable Walking Shoes: Make sure to have good walking shoes because you'll be doing a lot of walking throughout the city. I've cherished the Brooks brand shoes I've worn for years. For guys, I've linked them here, and for women, see it here.
Power bank: When exploring, we always have a power bank with us that is completely charged. In this manner, we can plug in our phone and recharge it on the road if the battery is becoming low. For navigation and photography, we rely extensively on our phones. Thus, this device is essential for us.
Bottle water: We prefer to take an insulated, reusable water bottle when exploring.
Travel journal: Making a list of the locations and activities you wish to accomplish while traveling is possible with a travel journal. This saves time and ensures that you make the most of your journey. You might look up interesting and hidden locations to visit!
Backpack: Whether planning a trip to North America or just going on a day hike, backpacks are necessary. Backpacks allow you to carry your items in one easy-to-manage location. They also allow you to keep your valuables close and safe.
What is Ashland Ky known for?
Ashland is a small town in the state of Kentucky. It is known as one of the unique cultures in the entire country.
This is partially due to the town being home to several historically significant sites, including a former slave trading post and a 19th-century Gothic Revival castle known as Linden Grove.
What is the weather condition in Ashland KY?
The climate of Ashland is humid subtropical, with hot, humid summers and short winters. The average temperature in the city is about 54 degrees Fahrenheit (12 degrees Celsius).
The average rainfall in Ashland is about 44 inches per year. June through September are the months with the most rainfall.
However, visiting this place during summer is not advisable as it remains extremely hot.
Is Ashland Kentucky safe?
Ashland, KY, is a small city with a big heart. The community is active and kind, but you will find good and bad people like in any place.
Regarding safety, there is no universal answer that fits every individual as it's subjective based on personal experience and perception.
How big is Central Park Ashland KY?
Central Park Ashland is a beautiful nature park that serves as the signature attraction of this city. It is the largest one in the entire state of Kentucky.
This natural area covers over 175 acres and features lush green trees, meandering trails, streams, ponds, and more. It is a popular tourist destination with locals and visitors alike for its impressive views and stunning scenery.
Why is Ashland Ky named Ashland?
In April 1855, the community officially changed its name from Slash Cottage to Ashland in honor of Henry Clay's house in Kentucky, which was called for the ash trees that grew there.
Plan your trip to Ashland Kentucky
Many visitors to Kentucky search for a spot to chill out, enjoy the horse farms and rolling hills, and perhaps even learn a little about the state's history. If this describes you, Ashland should be on your travel plans.
Ashland has a fantastic food scene that is affordable, with some of the best selections you'll find anywhere in the state. This is also home to historic communities and charming shops and restaurants along Main Street.
Plan your visit to Ashland right away!
Disclaimer: Vasttourist always strives for content accuracy. Since the time of publishing, travel-related information regarding pricing, schedules, and hours may have changed. Please see individual websites embedded in this post for the most current trip-planning information.

Unless otherwise stated, Vasttourist does not claim ownership of any images used on our blog site. The respectful owners of all visual content have copyright protection. We try to include links to the sources. If any images are your property and you do not want them to appear on our blog, don't hesitate to contact us; we will take them down immediately. We support properly crediting the original writer, artist, or photographer.