20 Best & Fun Things To Do In Mt Pleasant Michigan
Are you looking for the best Things To Do In Mt. Pleasant, Michigan? Then you are on the right page! Mount Pleasant is a lovely city in Michigan that lives on its most cherished asset.
Everyone can find something to enjoy in Mount Pleasant, whether seeking an exciting day trip, a weekend vacation, or a family-friendly excursion.
It ranges from their beautiful parks, vibrant downtown commercial district, biking trails, and much more. There are so many things to do in Mount Pleasant that you can extend your trip by one or two days!
Mt. Pleasant is home to various enjoyable activities, but it can take time to know where to begin. Well, we've compiled a list of the best, brightest, and most fun things to do in Mount Pleasant to help you plan your next trip.
#1. Kelly/Shorts Stadium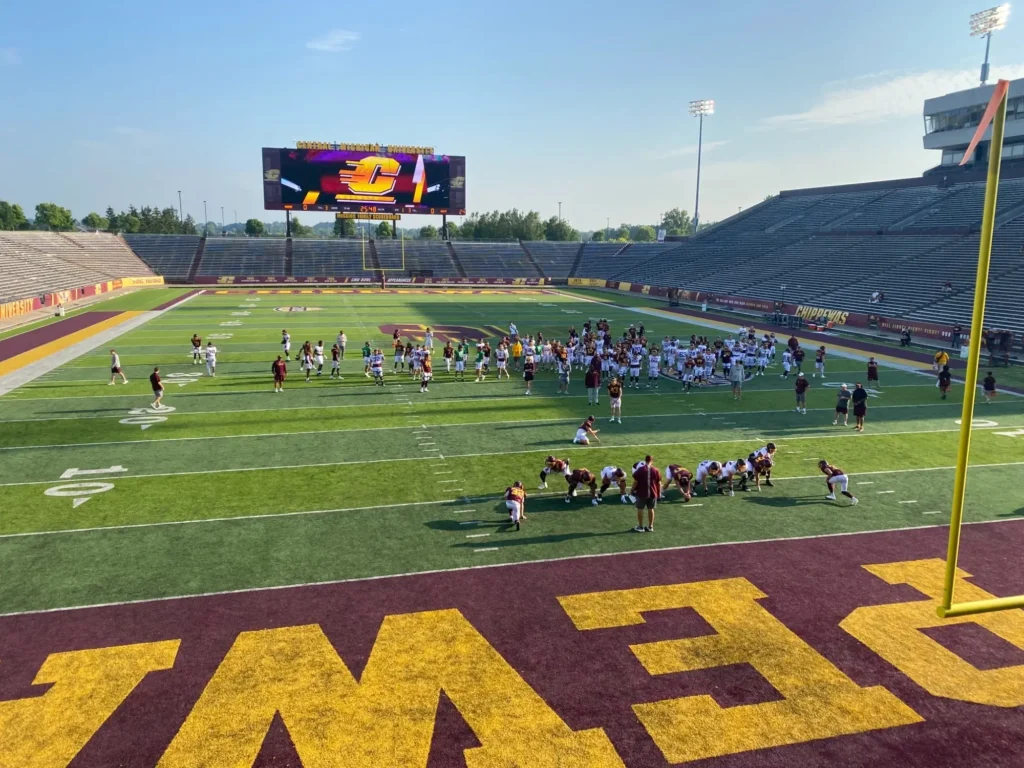 Kelly/Shorts Stadium is one of the significant places to visit in Mt Pleasant. The Central Michigan University Chippewas play football games in the magnificent Kelly/Shorts Stadium.
It is widely regarded as one of the top venues in the Mid-American Conference and is by far the biggest sporting stadium on campus.
This multi-directional stadium's high seating capacity (30,255) enables it to be used as a music hall or conference center in addition to hosting any game-day event.
It has undergone multiple renovations since it was built in 1972. Still, it continues to be an iconic landmark for Central Michigan University students, faculty, and anyone wishing to visit!
This facility also serves as a location for important live performances by well-known artists and graduation ceremonies. You'll find Kelly/Shorts Stadium in charming Mount Pleasant, Michigan.
Address: 2400 East Campus Dr, Mt Pleasant, MI 48858
#2. Island Park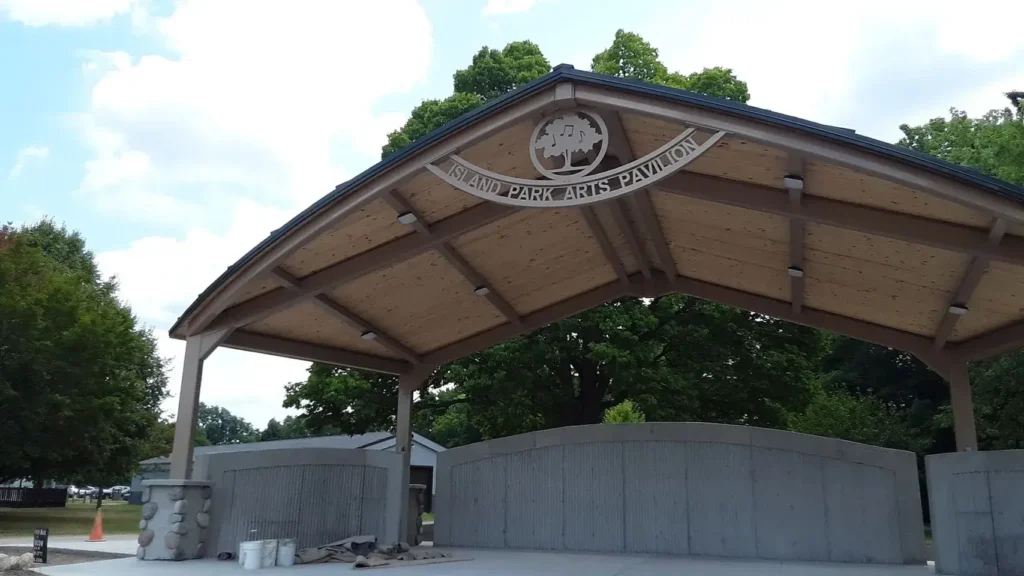 The Island Park can accommodate a range of sporting events and is comfortable for those looking to participate in them. Island Park is a 50-acre playground and park located behind City Hall and on Main Street at the northern end.
Everyone can decide which sport they'd like to try first because two tennis courts, three softball fields, and two basketball courts are ready for use.
Island Park also gives you access to numerous skateboard ramps. There is also a chance to get in touch with the environment because a nature reserve is incorporated and is directly next door.
The picturesque Chippewa River at Island Park is the park's main attraction. You can fish from a contemporary dock or engage in outdoor activities like horseshoes and shuffleboard.
You can relax and take in the scenery while having a picnic, viewing a breathtaking sunset over the open water, or taking a leisurely canoe ride down the river.
Island Park's Spray Park is a fantastic water playground for children 12 years of age and below.
Address: 331 N Main St, Mt Pleasant, MI 48858
#3. Ziibiwing Center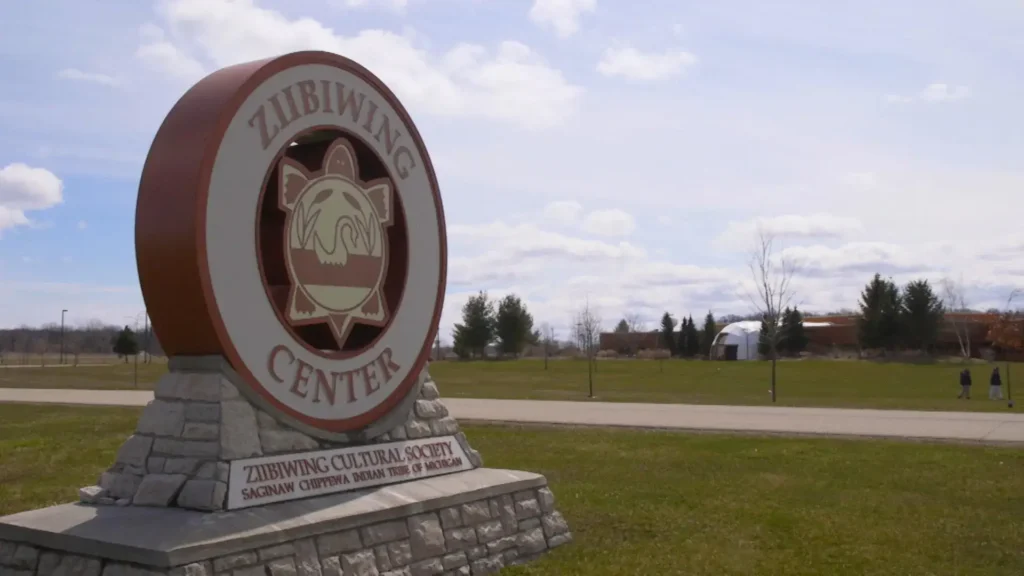 Visiting Ziibiwing Center is among today's most incredible things to do in Mt Pleasant, MI. The Ziibiwing Center is a beautiful Indian museum on E. Broadway Road, west of the Saginaw Chippewa Police Department and south of Soaring Eagle Casino & Resort.
The museum's main hall features excellent acoustics and superior dioramas compared to those seen in the New York Museum of Natural History. The Saginaw-Chippewa Tribal History can be learned in great detail at this location.
The Ziibiwing Center is one of the most significant Smithsonian Museum-affiliated institutions and a trustworthy source of inspiration for people interested in history and anthropology.
The Ziibiwing Center's mission includes educating visitors about local Native American heritage and fostering sustainability for future generations.
They offer a store on the property where you can buy traditional handmade items manufactured by members of nearby tribal nations in Michigan.
Address: 6650 E Broadway Rd, Mt Pleasant, MI 48858
#4. CMU Museum of Cultural and Natural History
Anyone who enjoys dabbling in history, whether through travel to far-off lands or learning about unusual topics in a museum, will find museums to be a great resource.
The stunning Central Michigan University campus in Mount Pleasant, Michigan, is home to the CMU Museum of Cultural and Natural History. It is on the ground floor of Rowe Hall, near the intersection of Bellows Street and East Campus Drive.
The CMU Museum of Cultural and Natural History, founded in 1970, is the storehouse for various fresh and archival cultural, scholarly, and historical collections at Central Michigan University.
They constantly collaborate with other academic disciplines on campus and outside groups to ensure that faculty and students have plenty of opportunities to learn outside the four walls of the classroom, which is essential for a more well-rounded approach to studying.
It would help if you didn't miss out on visiting the CMU Museum of Cultural and Natural History on your trip to this city.
Address: 103 Rowe Hall, Mt Pleasant, MI 48859
If you are planning on exploring Michigan for a wonderful vacation, then you should check out the best things to do in Novi (Michigan), Cadillac (Michigan), Bay City (Michigan), and G*ylord (Michigan).
#5. Chipp-A-Waters Park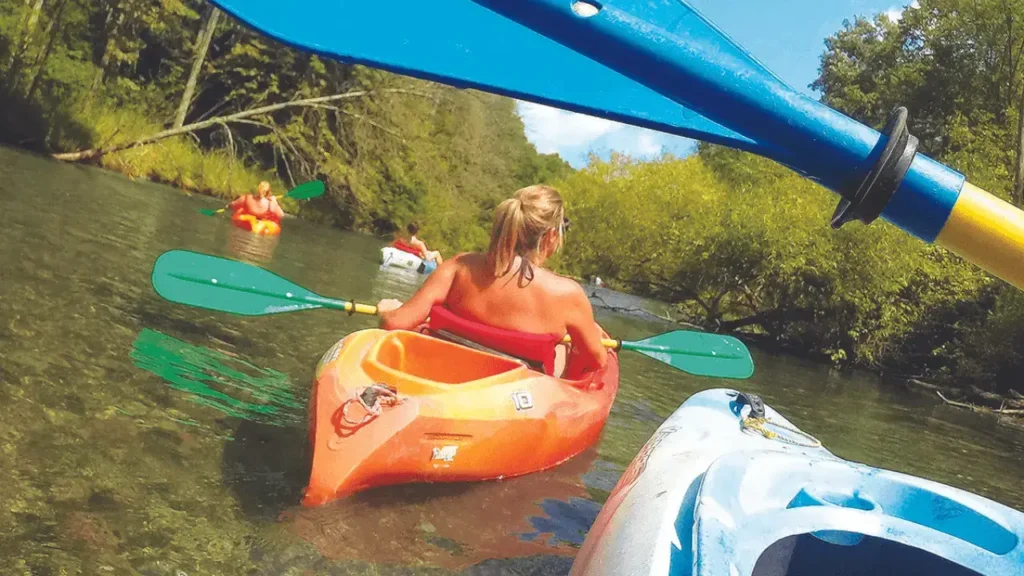 Visit Chipp-A-Waters Park if you want to have an entertaining time on your trip to Mt. Pleasant. Chipp-A-Waters Park is an oasis amid the jungle. This is the ideal location for solitude, relaxation, and sunbathing.
Chipp-A-Waters Park, situated in a State Conservation Area, is an excellent place for people who enjoy the outdoors and wildlife to hike the trails and learn more about Michigan's diverse ecosystem.
Playgrounds, open-air picnic areas, and signs along the walking trails provide information about the wildlife and natural world. Chipp-A-Waters Park is home to over 30 acres of green fields and woodland.
It's a tranquil location with hiking paths, perfect for a beautiful afternoon stroll. It's a great hideaway with open access to the river and is typical of the natural forested areas in downtown Mount Pleasant.
The park completes the nearly two-mile GKB Riverwalk Trail in downtown Mount Pleasant, which links five of the city's most well-liked green spaces. The trail begins in Pickens Field's northern section. If you are looking for what to do in Mt Pleasant, Michigan, you should visit Chipp-A-Waters Park.
Address: 1403 W High St, Mt Pleasant, MI 48858
#6. Mill Pond Park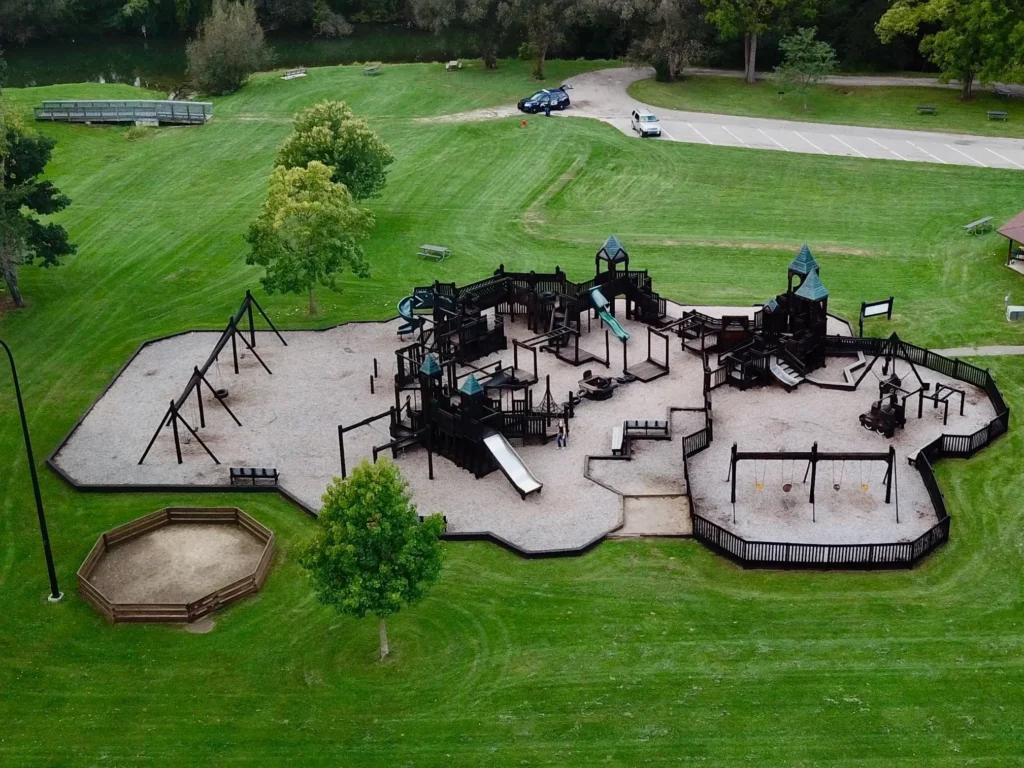 You can always relax and rejuvenate by taking a stroll along one of Mill Pond Park's popular nature trails, which are popular with both locals and visitors.
The 90-acre park has many family-friendly recreational opportunities, like fishing from riverside piers or hiking through nature trails to get a close-up look at the ecosystem, home to trees, flowering shrubs, and even ducks.
Take a stroll through Mill Pond Park in Mt. Pleasant, Michigan, and relax while taking in the varied lengths of pleasant nature trails, breathtaking views of the Chippewa River, and unusual wildlife that isn't typical of central Michigan.
There are also many grills and picnic areas to relax with the family and eat grilled snacks. Mill Pond Park is an excellent destination for couples retreats and family vacations. Add this to your list of fun things to do in Mt Pleasant, MI, this weekend.
Address: 607 S Adams St, Mt Pleasant, MI 48858
#7. Martin Arena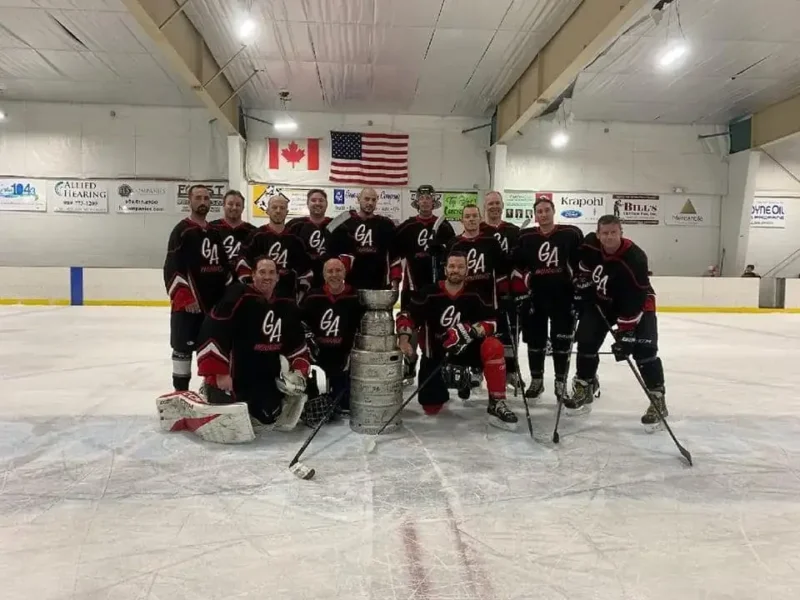 Martin Arena at the Isabella Community Sportsplex in Mount Pleasant is among Michigan's most thrilling arenas, not least because you'll like skating here! You'll indeed have some fantastic experiences here for a site where youth hockey meets figure skating, even if you don't know how to skate or love skating.
Martin Arena is home to the CMU Club Men's and Women's hockey teams, Mt. Pleasant Taekwondo, Patriot Travel Hockey, Mt. Pleasant Figure Skating Club, and Mt. Pleasant Oiler Hockey. It is frequently praised as one of the country's most beautiful stadiums.
Many recreational activities are held at this location, such as figure skating, skating lessons, club hockey teams from high school and college, youth hockey, events, competitions, public skating, and more.
Also, there are five locker rooms, a pro shop, a full-size ice rink, a bleacher and mezzanine seating, snacks, and small meeting rooms.
As a result, visit Martin Arena if you enjoy ice skating, could use some downtime, want to learn something new and exciting, or even if the need for speed has captured your attention like it has so many others during this Winter Olympics season.
Address: 5165 E Remus Rd, Mt Pleasant, MI 48858
#8. Mt. Pleasant Discovery Museum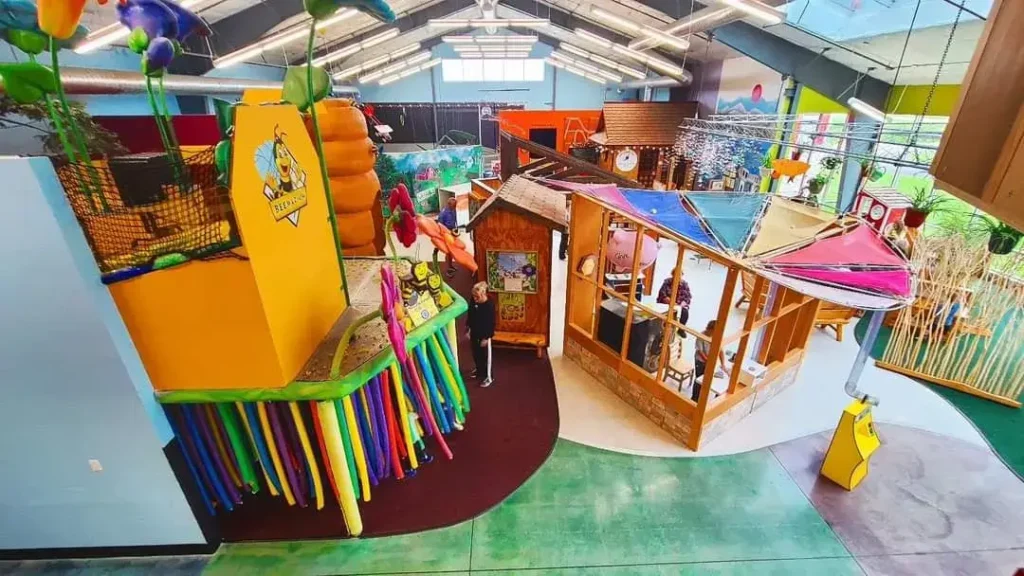 You should bring your young children to the exciting Mt. Pleasant Discovery Museum while you're in town with them for the upcoming holiday break. They'll enjoy exploring the interactive exhibits at the museum.
The Mount Pleasant Discovery Museum is a charming children's museum with educational and entertaining exhibits specifically created to improve children's lives through interactive activities. It is situated at 5093 E. Remus Road in Mount Pleasant, Michigan.
They offer interactive educational programs for students of all ages to explore nearby historical sites because they think every child can learn something new, regardless of age or literacy ability.
The museum is home to the Beemazium, an engaging exhibit that lets visitors get their hands dirty and highlights honey bees' significance to human civilization and the natural world. Visitors can even put on a set of authentic beekeeper clothing to perfect the immersive experience.
The Honey Money Bank display encourages visitors to discover arithmetic delight while learning practical banking techniques like making deposits and withdrawals.
The Friendship Field at the Mount Pleasant Discovery Museum is an open-air play area that allows kids to reconnect with nature and play cooperatively.
One World, Pleasant Park, Water Works, Inc., Baby Carrots, the Exploratorium, Farmers Market and Eat Right Smoothies, Racing Airways, and the Luminary Lab are among the additional exhibits at this location.
Address: 5093 E Remus Rd, Mt Pleasant, MI 48858
You may like to check out the best places to visit in Rockwall (Texas), Round Rock (Texas), and Beaumont (Texas).
#9. Morey Courts Recreation Center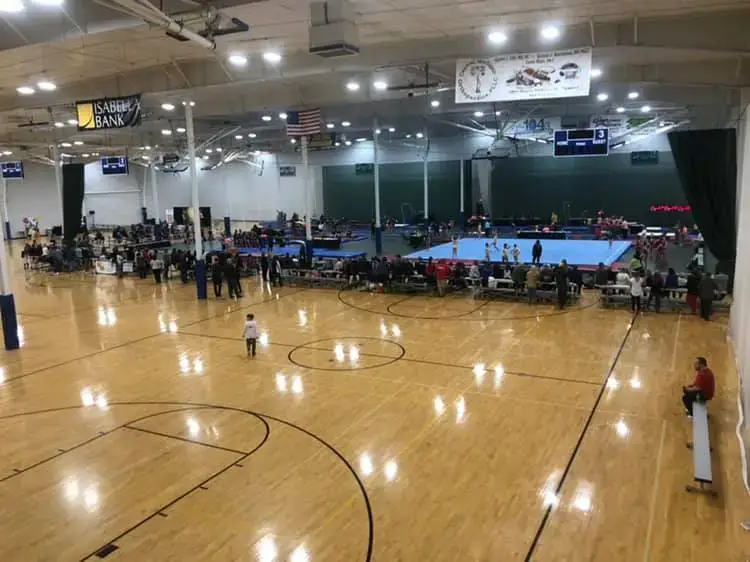 Looking for a fantastic sports facility in Mount Pleasant, Michigan, where you can socialize with the locals, take a lesson, or participate in an activity? The Morey Courts Recreation Center is the best place to go!
The Morey Courts Recreation Center is a privately run recreation facility available to Isabella County residents and some from nearby counties. The facility enables Isabella County residents and out-of-state guests to spend leisure time there.
Morey Courts promotes athletic development through sports proficiency and provides space for top players. People of all ages can engage in various sports at Morey Courts.
Morey Courts offers members a way to stay active and healthy and let them take advantage of the wisdom from participating in group activities. This haven of recreational activities is filled with a lot of top-class equipment.
There is no beautiful way to have a fun time better than the experience obtained through playing soccer, basketball, or tennis.
Thanks to the fantastic amenities available here, everyone may indulge in their favorite activities while also getting healthy.
Address: 5175 E Remus Rd, Mt Pleasant, MI 48858
#10. The Jump Station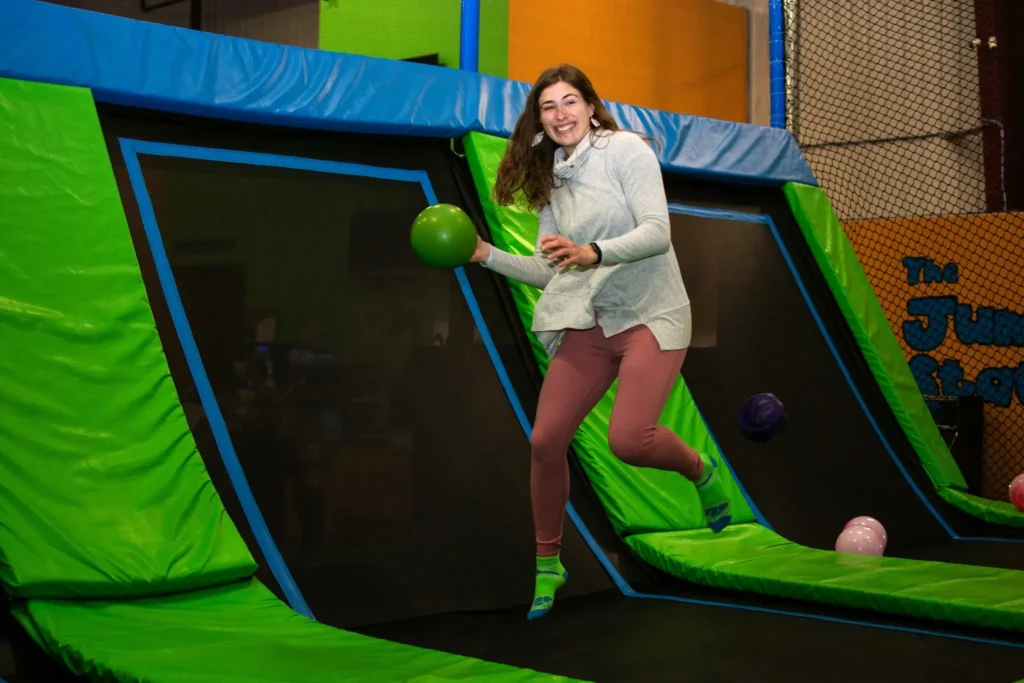 The Jump Station is one of the most fun places to visit on your trip to this city. The Jump Station is a trampoline and inflatable park that is locally owned and operated.
Imagine a place where you can jump into a large open area without feeling the ground underneath you.
It's more fun when other people push you around on big trampolines!
The Jump Station provides visitors with a fun, clean, and secure indoor play area so everyone can let their inner adventurer loose.
Jump Station is all about having fun while using various areas for various activities, including dodgeball, a jumping castle, and a space with foam pits and pits of trampoline basketball hoops.
Address: 2422 E Broomfield Rd, Mt Pleasant, MI 48858
#11. Central Escapes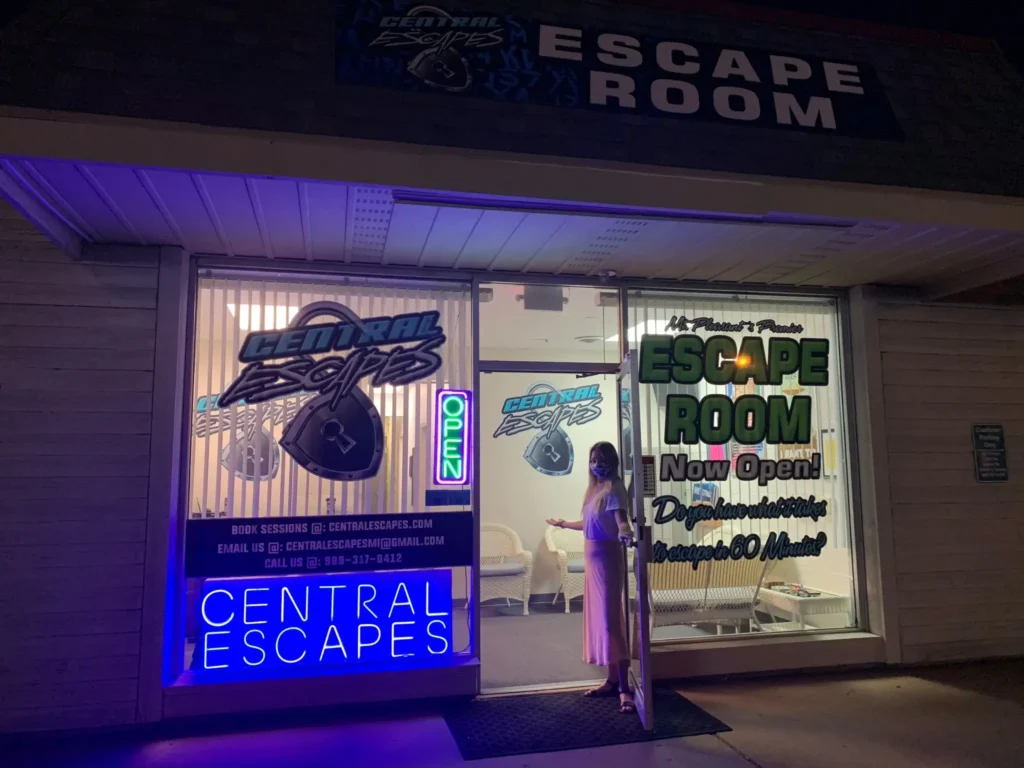 Suppose you're looking for an exciting activity for you and your friends to do while in Mt Pleasant, go over to Central Escapes. Central Escapes is a team game that is becoming popular for a fun time with friends.
Kevin and Charlene Northon launched Central Escapes in 2018, a charming amusement facility at 806 S Mission Street in Mount Pleasant, Michigan. This escape room takes pleasure in offering visitors and locals an enjoyable time with loved ones.
You'll become engrossed in the game's situation due to the exciting circumstances in their difficult-thinking games. You should reserve your space in advance because this experience sells out quickly!
All team members must be alert because there are instances when there aren't any hints or clues that can provide you with the solutions. If your team wants to exit the room in the allotted time, it will take all of its wit and knowledge.
Address: 806 S Mission St, Mt Pleasant, MI 48858
#12. Soaring Eagle Hotel and Waterpark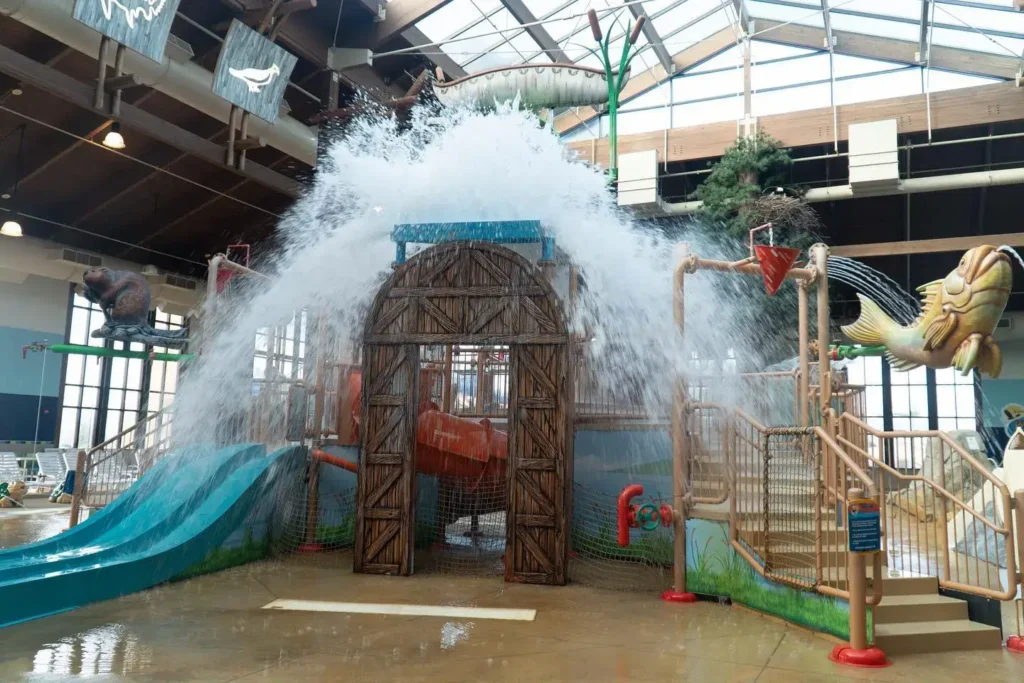 Visiting the Soaring Eagle Hotel and Waterpark is among the most remarkable things to do in Mt Pleasant. Soaring Eagle Hotel and Waterpark is a 3-star modern hotel and water park In Mount Pleasant, Michigan, at 5665 E. Pickard Road.
This top vacation spot in Mid-Michigan is tucked away off Route 20 and is 1.8 miles from the Mt. Pleasant Discovery Museum and 1.4 miles from the Mt. Pleasant Municipal Airport.
All the recently renovated guest rooms have flat-screen televisions, full-sized refrigerators, and original artwork created by Native American artists.
If you are okay with basic kitchens, each room has a coffeemaker and Wi-Fi for your convenience. If you get hungry, a quick restaurant is on-site, so you don't have to worry about leaving.
The hotel goes above and beyond what most hotels offer: a fitness center, an indoor pool with slides, and swimming pools.
Address: 5665 E Pickard St, Mt Pleasant, MI 48858
Looking for more thrills around Carolina? Then you should check out the best things to do in Anderson (South Carolina), Folly Beach (South Carolina), and Hickory (North Carolina).
#13. Theunissen Stadium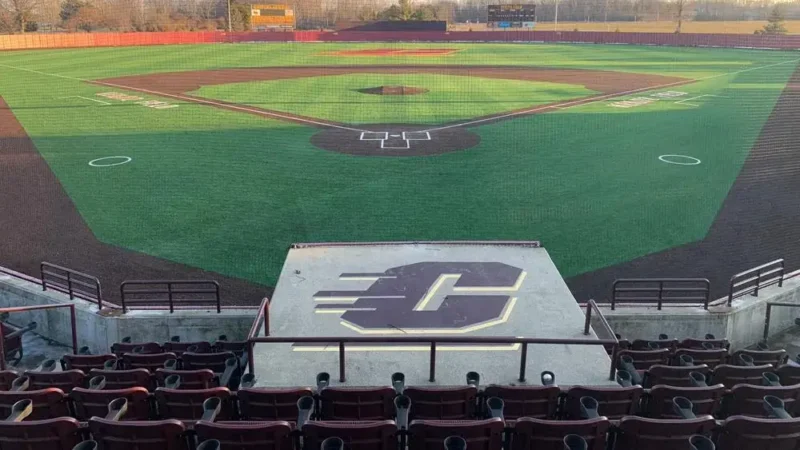 Theunissen Stadium is one of Mount Pleasant, Michigan,'s best hidden gem attractions. The stadium Is home to the Central Michigan Chippewas baseball team of the NCAA Division I Mid-American Conference.
It is named after Bill Theunissen, a former Central Michigan baseball coach who led the Chippewas to a 151-114-1 record (1953–1962).
The stadium grasses are excellent and well maintained. The venue has a large seating capacity, holding up to 2,046 spectators. It has a clean restroom close to the stadium dugouts.
Address: 208 W Broomfield St, Mt Pleasant, MI 48858
#14. Soaring Eagle Casino and Spa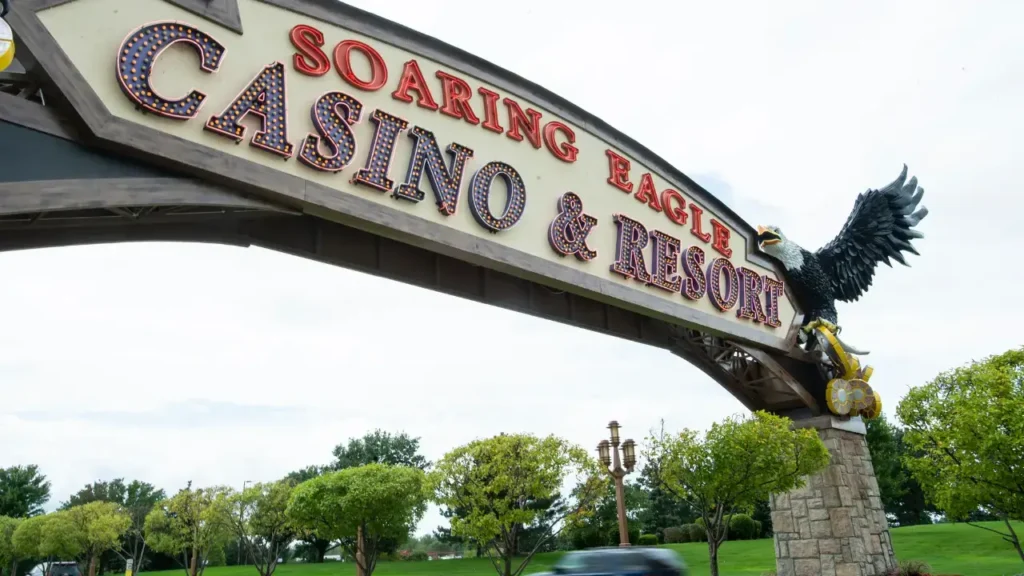 The Soaring Eagle Casino and Spa is another fantastic sight you shouldn't miss when visiting Mt Pleasant. The Soaring Eagle Casino and Spa is a 4-diamond gaming reserve, friendly playground, and relaxation center.
It has a reputation for excellence, and everything about it, from the live entertainment to the fine food, is excellent.
Spend your days putting in long hours enjoying star-studded concerts and lounging in the sun without stress, with high-stakes bingo at your fingertips and a full-service spa on-site staffed with the best massage therapists in town.
This casino takes great pride in its culinary achievements and collaborates with award-winning chefs who produce excellent meals at numerous restaurants.
At Isabella's Restaurant, which serves a variety of Michigan wines and Sniikaung, some of your favorite dishes will feature wine made on-site.
Visiting one of the lounges or bars would be more appealing to you. If so, consider visiting Legends Diner to have something to eat before going to Water Lily Lounge to watch sporting events from Michigan's favorite teams.
It would be an understatement to suggest that this bustling entertainment complex has much to offer everyone!
Address: 6800 Soaring Eagle Blvd, Mt Pleasant, MI 48858
#15. Barn Door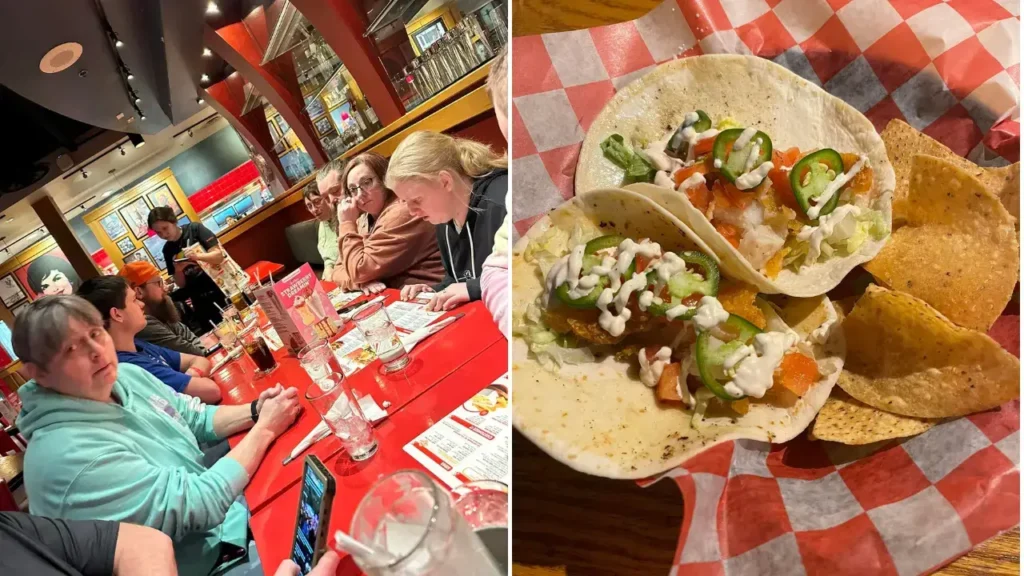 What good is a vacation Without a delicious meal? Barn Door is the perfect place to do so on your visit to Mount Pleasant, Michigan.
Barn Door is an exquisite restaurant in this city. This family restaurant specializes in selling snacks and drinks and is popularly known for its burgers, sandwiches, and pizzas. You can also get some lovely drinks, both alcoholic and non-alcoholic.
Their homemade foods are delicious and very affordable. The staff at this restaurant is welcoming and very supportive.
Address: 3029 S Coldwater Rd, Mt Pleasant, MI 48858
#16. Deerfield Nature Park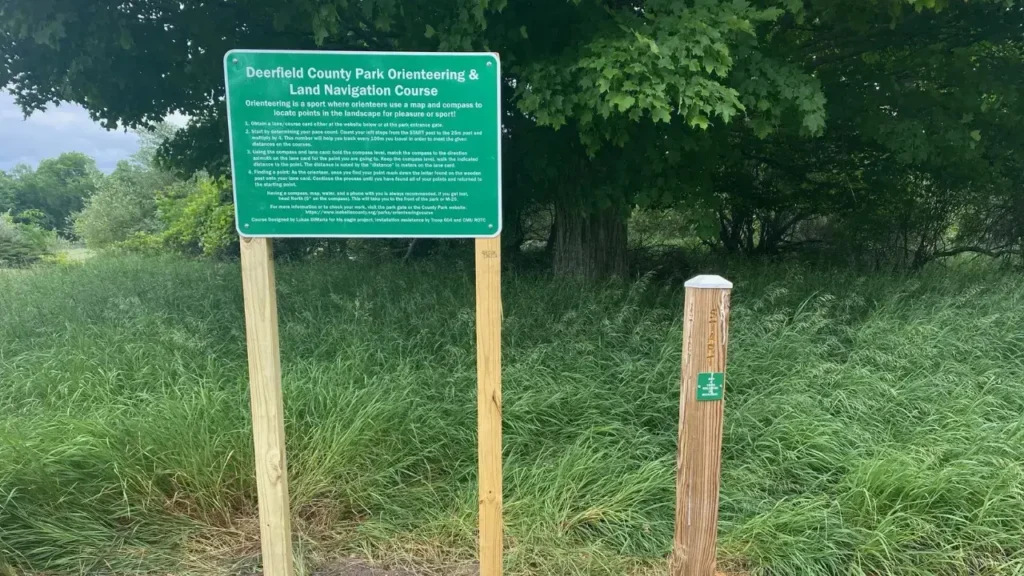 Imagine a trail that meanders through 591 acres of wilderness and provides breathtaking views of the surrounding wildlife and vegetation. Then, you should check out Deerfield Nature Park in Isabella County.
Deerfield Nature Park is a stunning riverfront nature preserve with two disc golf courses, a fishing area, camping areas, and 8 miles of lovely trails. It is situated at 2425 West Remus Road in Mount Pleasant, Michigan.
You can enjoy the views from an open field far from any signs of civilization, or you can hike and bike on trails that will take you through stunning terrain.
If you're considering going on a nature walk along one of Deerfield Beach's pathways, you should check out the Chippewa River, where you can see four lovely bridges, including two swinging bridges.
After that, check out a couple of 18-hole disc golf courses with cutting-edge layouts (one with nine holes and one with another 9).
Remember to gather your camping necessities to establish a camp and take advantage of a basic sleeping arrangement for an exciting overnight adventure!
Address: 2425 W Remus Rd, Mt Pleasant, MI 48858
#17. PohlCat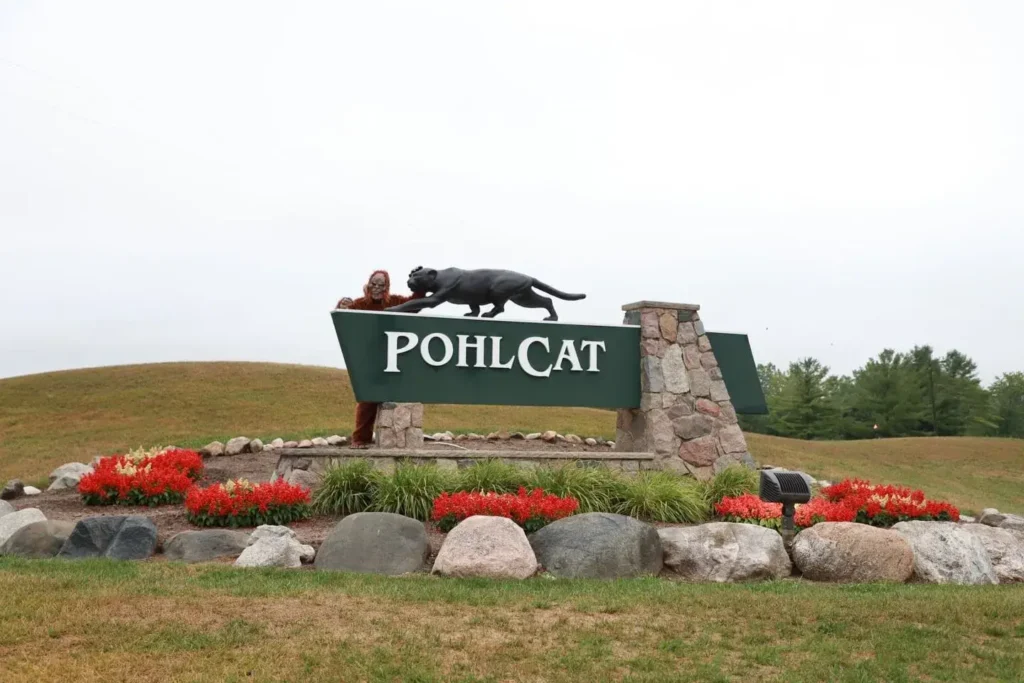 PohlCat, located in the heart of Mount Pleasant, Michigan, is a championship-style golf course played over and around the beautiful 100-foot-wide Chippewa River. A former PGA Tour player and native of Mount Pleasant, Dan Pohl created the PohlCat golf course.
Pohlcat Golf Course opened in 1992. Golf Digest Magazine rated it as one of America's best golf courses. This course is very golfer-friendly, depending on which tee you play.
The staff at this golf course is amiable and supportive, always wanting you to have the best experience possible when visiting the course.
You will surely have a wonderful time playing golf here, and would love to revisit this golf course.
Address: 6595 E Airport Rd, Mt Pleasant, MI 48858
#18. Bucks Run Golf Club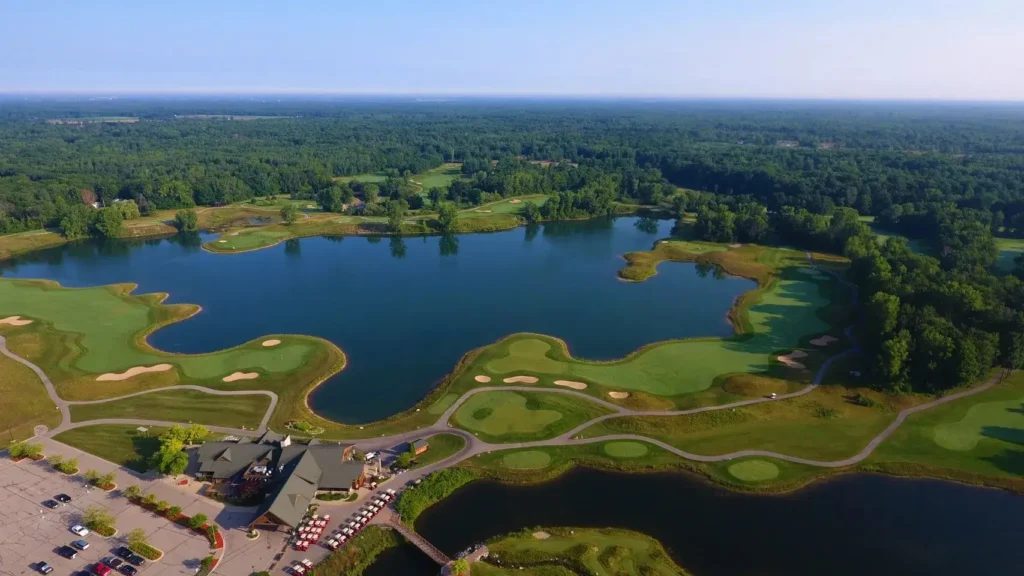 This award-winning golf course is one of Michigan's best golf destinations. The layout combines plenty of woods, lakes, a beautiful flowing river, a casual fine dining restaurant, and a large banquet facility.
This lovely golf course is about 6370 yards from the white tees, has a 137-degree slope, and has over 18 golf holes.
Bucks Run Golf Club has several carts with GPS to drive you to your playing area.
Address: 1559 S. Chippewa Rd, Mt Pleasant, MI 48858
#19. Buckley's Mountainside Canoes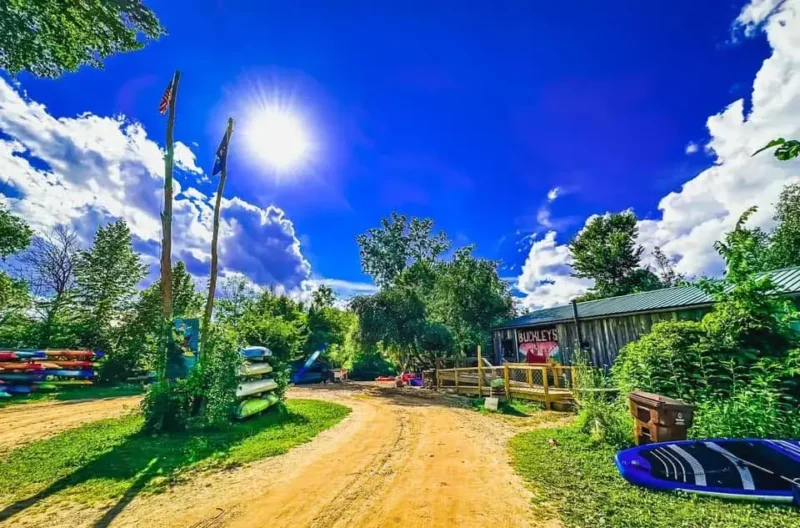 If you want an excellent outdoor activity, check out Buckley's Mountainside Canoes. Buckley's Mountainside Canoes is 8 miles west of Mount Pleasant, close to Central Michigan University.
The river ride is Wide, with many bends and hills with no fallen trees. There are gentle rapids and occasional big rocks, which add variety without difficulty. They offer both canoe and kayak rentals and a variety of trip lengths.
Guided tours are available if you are a novice kayaker. So, if you are looking for the best places to visit in Mt Pleasant, Michigan, check out Buckley's Mountainside Canoes.
Address: 4700 W Remus Rd, Mt Pleasant, MI 48858
#20. Celebration Cinema Mount Pleasant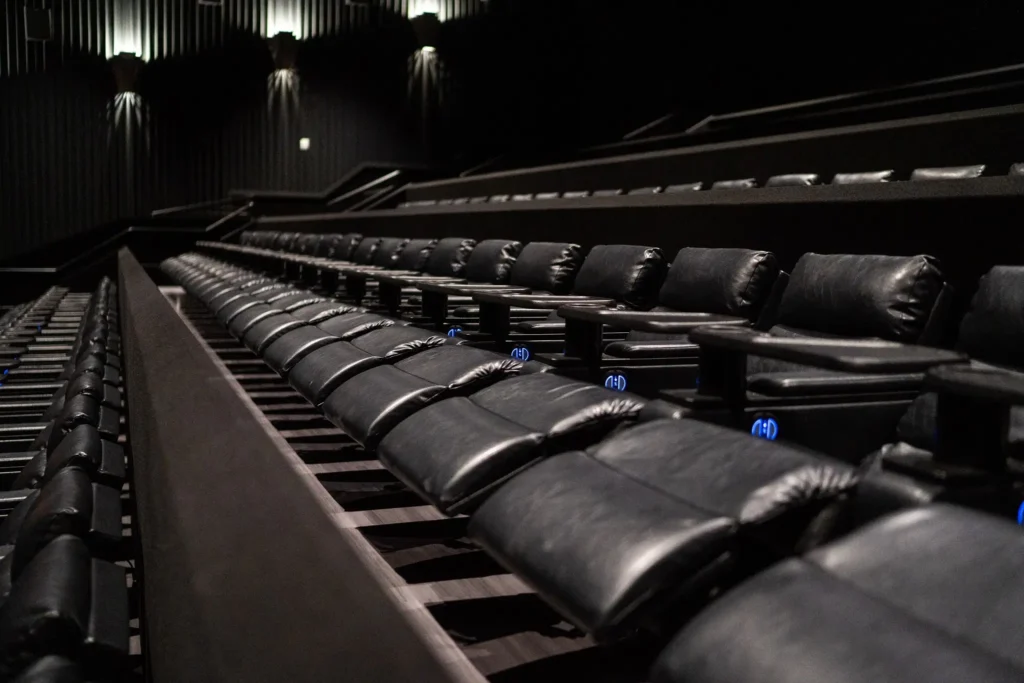 It would help if you visited Celebration Cinema Mount Pleasant to watch a movie with modern digital projection and top-notch surround sound.
There are many ways to make the most of your movie experience if you're considering attending a Celebration Cinema Mount Pleasant show.
This theater offers a wide selection of snacks, beverages, and other treats you can enjoy while watching a movie. Don't worry if you don't want to miss any of the excitement; their refreshments are still accessible for on-site consumption and takeout.
Getting tickets in advance if you intend to see a movie at Celebration Cinema Mount Pleasant is advised because doing so will save time and money in the long run.
Visit their website to find discounts and information about upcoming events.
Address: 4935 E Pickard St, Mt Pleasant, MI 48858
Time to spare? Why not check out the best places to visit in San Bernardino (California), Ithaca (New York), and Watertown (New York).
What is Mt Pleasant Michigan is Known For?
A college town in Michigan called Mount Pleasant is well-known for housing Central Michigan University (CMU), the Soaring Eagle Casino and Resort, and its scenic surroundings. With over 20,000 students, CMU is one of Michigan's most prominent universities.
As a result, many bars, restaurants, and stores in the city cater to students, giving it a lively college atmosphere. A sizable casino and resort complex called the Soaring Eagle Casino and Resort is close to the city.
It is a well-liked location for dining, entertainment, and gambling. Forests, lakes, and rivers can be found around Mount Pleasant, adding to its natural beauty. Due to the abundance of hiking, biking, fishing, and boating opportunities, it's a great place to enjoy the outdoors.
Is Mt Pleasant Michigan a good place to live?
Yes, Mt. Pleasant, Michigan, is well known for its friendly atmosphere and abundance of opportunities, making it a great place to call home.
Residents can lead a balanced and contented lifestyle thanks to a strong sense of community, numerous cultural events, and recreational opportunities. Central Michigan University is one of the city's educational institutions and supports a thriving intellectual environment.
The area's natural beauty and readily available amenities create the perfect environment for families, students, and professionals alike. Therefore, Mt. Pleasant is an excellent choice if you're looking for a charming and lively community to call home.
Plan Your Vacation To Mount Pleasant, Michigan
The abundance of active recreational opportunities and entertaining excursions in Mount Pleasant is the main attraction for tourists. This tourist-friendly area also offers a variety of other activities.
There are so many things to do and see here that it's difficult to resist the urge to stay for a while before embarking on the following adventure.
Use this comprehensive guide to explore Mount Pleasant on your upcoming adventure vacation.
Fun Things To Do In Mt Pleasant Michigan
Disclaimer: Vasttourist always strives for content accuracy. Since the time of publishing, travel-related information regarding pricing, schedules, and hours may have changed. Please see individual websites embedded in this post for the most current trip-planning information.

Unless otherwise stated, Vasttourist does not claim ownership of any images used on our blog site. The respectful owners of all visual content have copyright protection. We try to include links to the sources. If any images are your property and you do not want them to appear on our blog, don't hesitate to contact us; we will take them down immediately. We support properly crediting the original writer, artist, or photographer.