25 Fun & Best Things To Do In Noida (Uttar Pradesh), India
Are you facing challenges with the best things to do in Noida, Uttar Pradesh, India? Well, Noida is a fantastic city which attracts many visitors year-round. So many are currently on vacation, and Noida is quite the right choice. We are here to lessen your burden of the challenges of finding things to do in Noida.
Noida is a city that has virtually everything you need for basic survival, ranging from entertainment, markets, bars, clubs, parks, etc. It offers a pollution-free environment. On the other hand, Noida is a beautiful place, and you can't stand the chance of being gisted about it when you've got this opportunity.
Moreover, Noida entirely means New Okhla Industrial Development Authority. It is situated in Uttar Pradesh, India. Slide through for the best experience of the top things to do in Noida.
Disclosure: This article may contain affiliate links. I may receive compensation from eligible purchases made on Amazon.com as an Amazon Associate. Without charging you any further fees, these sales assist in maintaining this blog. Details are available on our policy page.
25 Best Things To Do In Noida, Uttar Pradesh
#1. World Of Wonders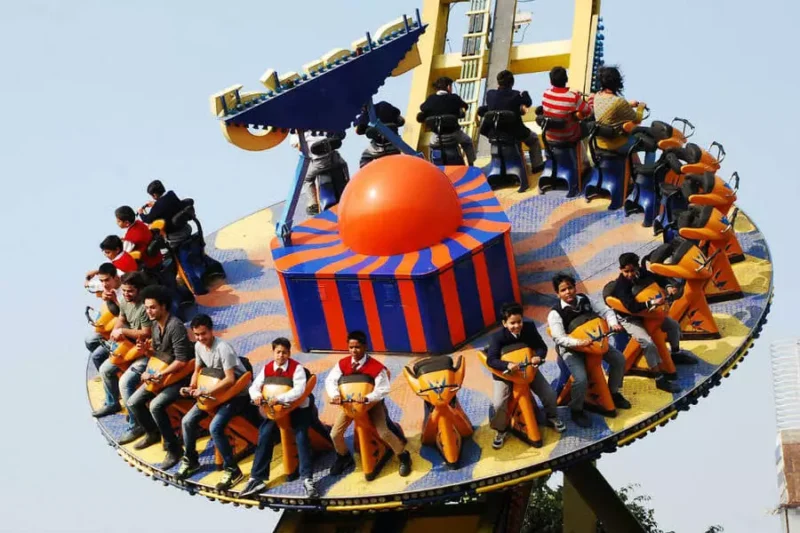 The World of Wonders is one of the most stunning amusement parks in Noida and is regarded as the most significant amusement and water park in north India. It is a place of great fun for all, especially for kids.
"Wow," as widely known, has many things to offer as one can never get bored of exploring. It is one of the top things to do for a memorable vacation to Noida, Uttar Pradesh, and the best place for a family outing and sightseeing.
In the world of wonders, there is the presence of several rides, water parks, restaurants, etc. All these put together made WOW heaven to be on earth. Visiting the world of wonders assures the best experience in Noida.
Address: The Great India Place Mall, Sector-38 A, Entry from Gate No. 11, Noida, Uttar Pradesh 201301, India
#2. Snow World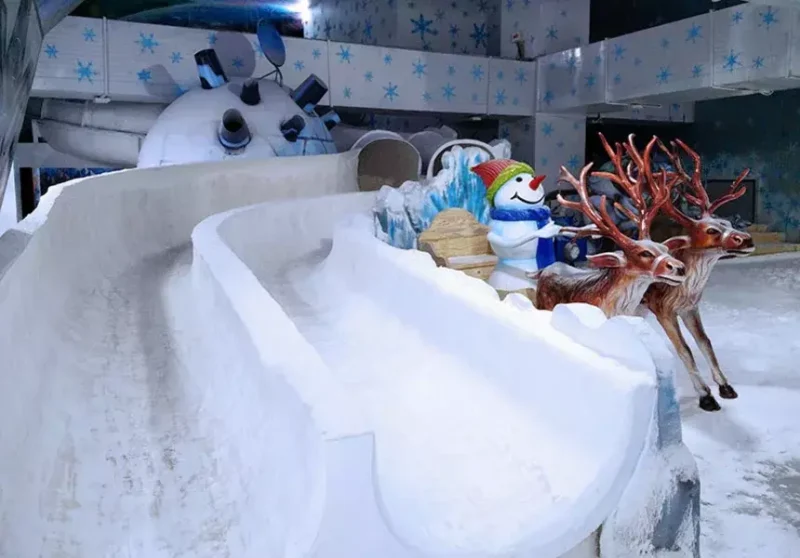 Here is one of the best places to spend quality time with family, friends, colleagues, loved ones, etc. It is an excellent Park in Noida, Uttar Pradesh. Snow world is an entire indoor snowfall area artificially made and falls throughout the year.
This is the best place to visit in Noida this summer to cool off from heatstroke, sunburn, and other harsh skin conditions. In the snow world of Noida, happiness is entirely free and has gotten palatable. The most exciting part is that it entertains everyone, regardless of age.
Snow World offers ice skating, sledding, skiing, and other related snow activities to have great fun throughout the year. Visiting Snow World should be the first thing on the list of the top things to do in Noida, Uttar Pradesh.
Address: L05, Dlf Mall Of India, Sector 18, Noida, Uttar Pradesh 201301, India
#3. DLF Mall Of India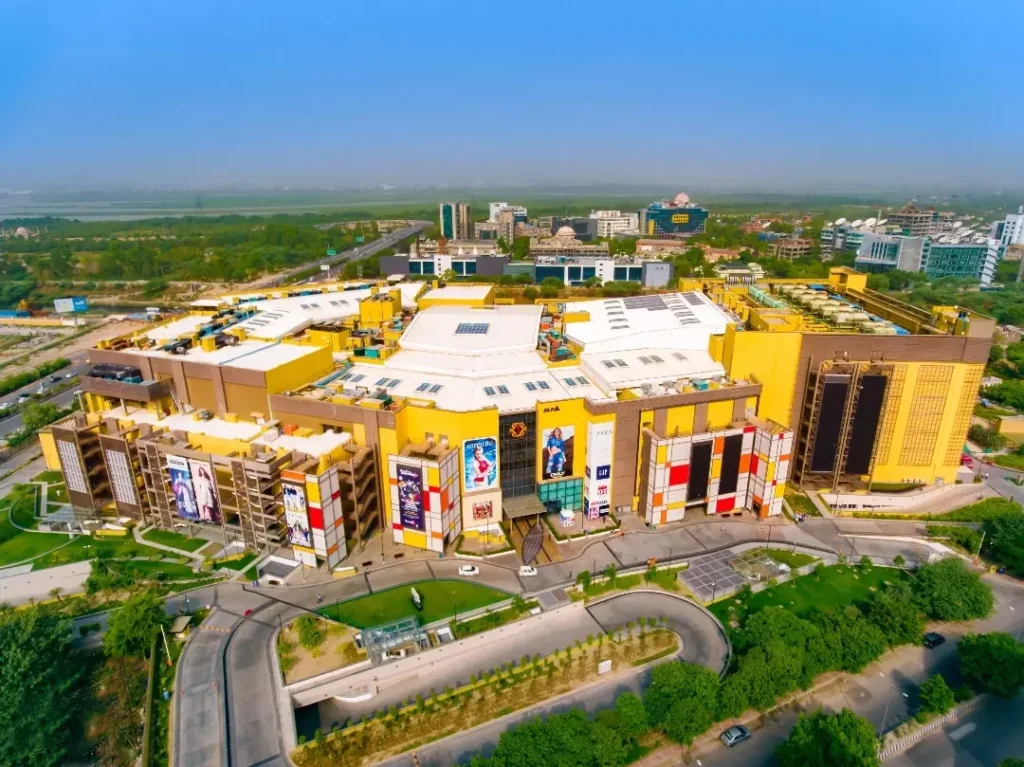 Here is one of the largest/most significant shopping malls in Noida, if not the country, with a total retail floor area of 2 million sq ft.
It is a seven-story shopping mall with over 330 stores, 330 brands, 80 kiosks, five customized shopping zones, 75 food and beverage options, a large movie theatre with seven screens, and a play area. It is one of the best shopping malls where you can shop for all your needs under one roof.
DLF mall of India offers unique and quality brands, high-quality restaurants, ample parking space, etc. Indeed, visiting the DLF Mall of India is a must for every trip to Noida. I had a great time in my previous shopping, dining, and entertainment in India's DLF Mall. Take your time, and you won't regret any bit of it.
Address: Plot No – M, 03, Sector 18, Noida, Uttar Pradesh 201301, India
You can check out the best restaurants in Noida, India.
#4. ISKCON Noida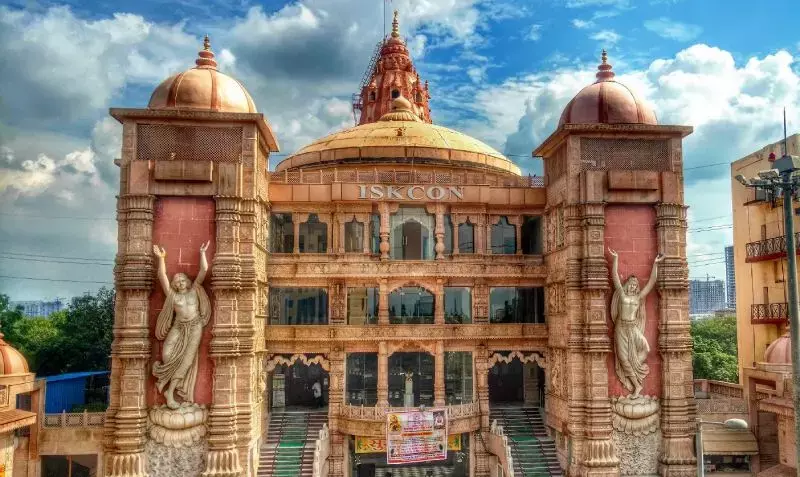 This is one of the best sights and landmarks in Noida. ISKCON is a temple dedicated to Lord Krishna. It is a quiet place to cool off and ease your worries as you join the dancing tune of Hare Krishna Hare Rama.
In ISKCON Temple, you don't need to worry about anything. There are hotels nearby and Govinda's restaurant, all at affordable rates. ISKCON Temple is a lovely scene, accessible to all depending on your belief. Be sure to add this to your list of things to do in Noida, India, today.
Address: A-5, Maharaja Agrasen Marg, Opposite NTPC office, Block A, Sector 33, Noida, Uttar Pradesh 201301, India
#5. Artlife Gallery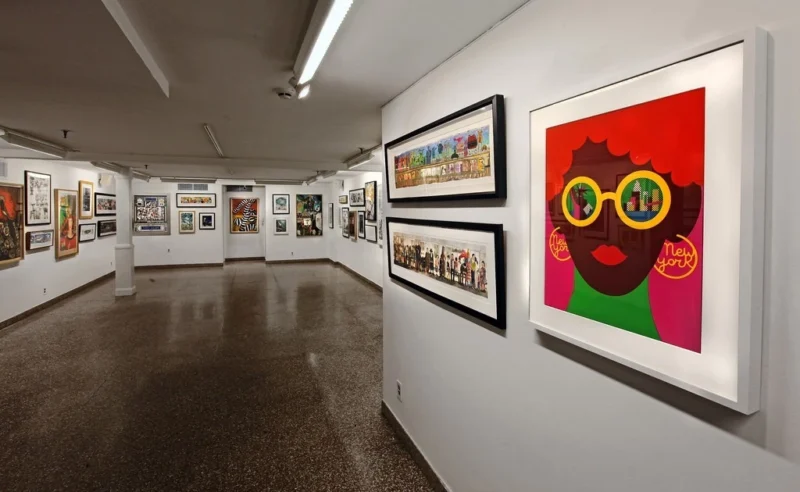 Artlife gallery is one of the most stunning art galleries (or you can call it an art museum) in Noida, Uttar Pradesh. This gallery is owned by Mrs. Pratibha Aggarwal and Mrs. Priti Bajaj. It was established to bring talented artists to life, especially those who don't have a place to showcase their works.
It is one of the best sights for art lovers and a must-see for every trip to Noida. Artlife gallery offers a unique and creative art collection, regarded as one of the best in Noida.
It provides high-quality mosaic, mixed metaphor, constellation, infinite, soul mood, dialogues, and many other paintings that can be purchased at very affordable rates.
Artlife gallery is always at your service to deliver the best and should be one of the first things on your mind for things to do in Noida. I assure you, the best is yet to come.
It is located at C block, sector 44, Noida, Uttar Pradesh 201301, India.
#6. Botanical Garden Noida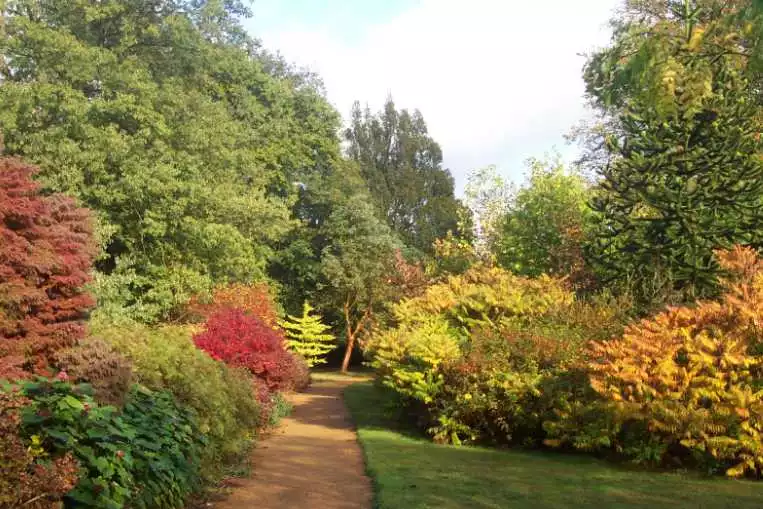 This is one of the most splendid gardens in Noida. It is a small but lovely garden and one of the best places to enjoy the peaceful and serene environment before the beautiful sights of nature.
Botanical garden Noida has mostly the whole plants in the country. It has put so much effort into preserving nature and environmental beauty through housing numerous flowers, plants, vegetations, green roses, medical plants, etc.
Indeed, this is a paradise and the best destination for nature lovers. The government of India has put up this garden to conserve the endangered Indian plant and showcase its diversity.
Nevertheless, Botanical garden Noida is among the best place for couple outings, family picnics, exercise, and photography shoots.
It is located at viijyant Thapar Marg, Sector 38A, sector 38, Noida, Uttar Pradesh 201303, India.
Planning a road trip around California? We have got you covered! Here are some of the best things to do in Fremont (California), Bakersfield (California), Fresno (California), and Redding (California).
#7. Quantum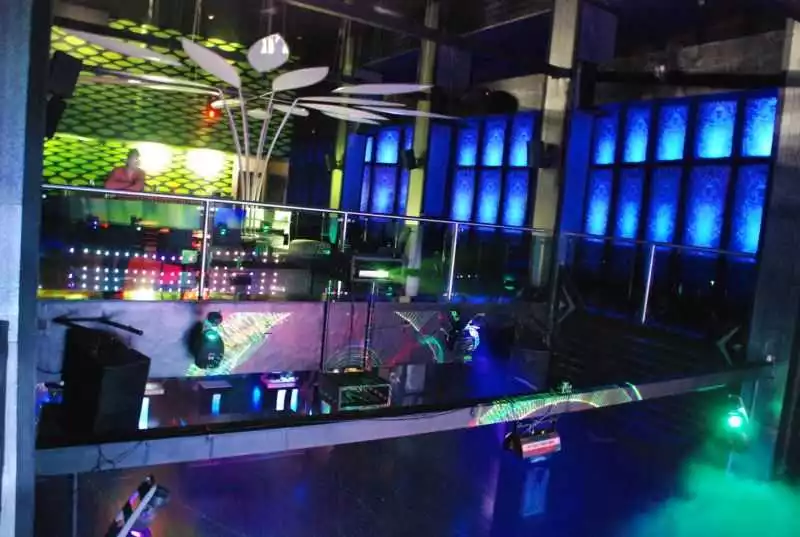 Are you a club lover? Quantum is one of the best places to enjoy the nightlife. It comprehensively covers a total area of 18000 sq ft, with built-in three floors.
Quantum offers AV equipment, a full bar, smoking areas, catering services, power backup, enough parking spaces, and DJ hits. It has a large dining room accommodating over 2000 guests, offering the best wines and beers.
Wow, Quantum is happiness brought to life. In Quantum, clubbing is thoroughly enjoyed as well as the presence of a lounge. Apart from clubbing, it entertains events such as bachelor's, Christmas, New year, birthday, Valentine's, get-together parties, etc. For full details, visit Quantum today, and you won't regret it.
It is located in sector 18, Noida, Uttar Pradesh 201301, India.
#8. The Great Indian Place Mall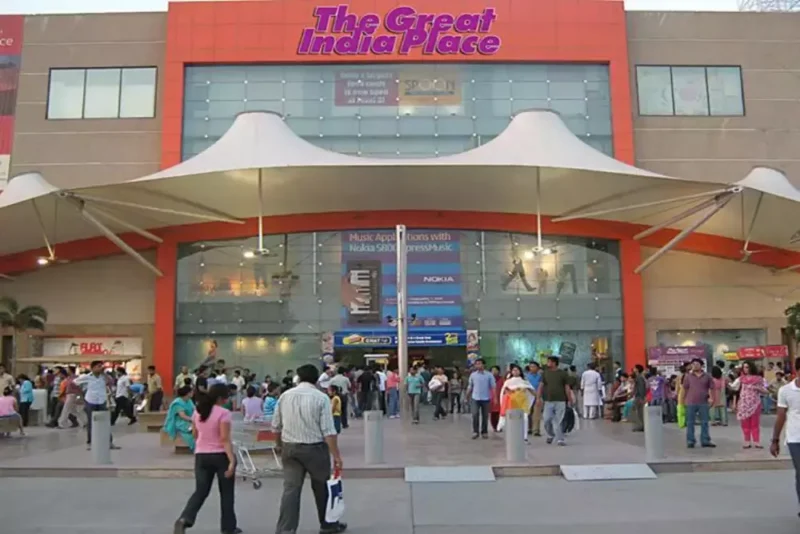 The great Indian place mall is one of the biggest and most significant malls in Noida, Uttar Pradesh. It is popularly known as GIP mall, directional shopping offering both national and international shopping.
It is one of the great things to be included in the list of things to do in Noida. GIP mall offers a lot of entertainment, dining, and shopping. It has a movie theatre where you can relax and watch a movie after a strenuous walk. Also, there are numerous restaurants in GIP mall where you can choose the best dining.
The great Indian place mall is quite a great mall that gets all you need for shopping.
Address: The Great India Place Mall, Sector 38, Noida, Uttar Pradesh 201301, India
#9. Tarun Tours & Travels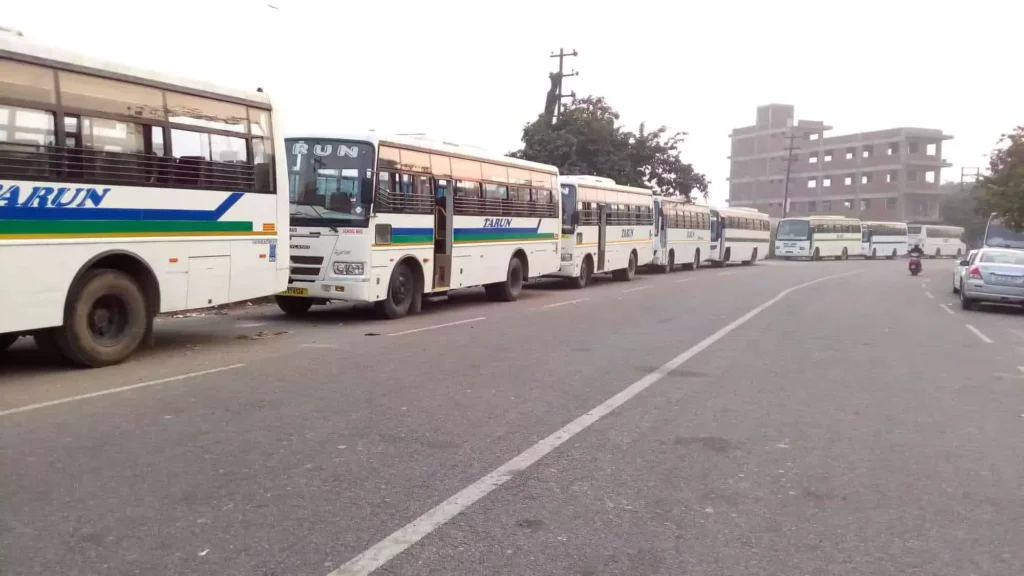 Tarun Tour and Travel is one of the best travel agencies in Noida. It is one of the leading bus transportation options for bus charter. Since 1993, Tarun Tours and Travel has rendered the best service to its customers.
Its charter service is open for schools, companies, institutes, etc. under contract. Moreover, Tarun tours and travel also offer appropriate booking and charter of buses and cars for Tours in India at a reasonable cost.
It is best to partner with for the best service of an alliance in Noida. Tarun tour and travel is at your service to make your vacation stress free.
Their bosses include deluxe and semi-deluxe buses (25 seating to 50 seating), Volvo medium luxury buses, Ac & non-AC buses, AC tempo travelers, etc.
This agency reached its status today with a mission to facilitate transportation in the fastest, most flexible, reliable, safest, and most sustainable way. With these, Tarun tours and travel have grown the best in Noida.
Address: O-94, Block O, Sector 12, Noida, Uttar Pradesh 201301, India
#10. The Prodigal Farm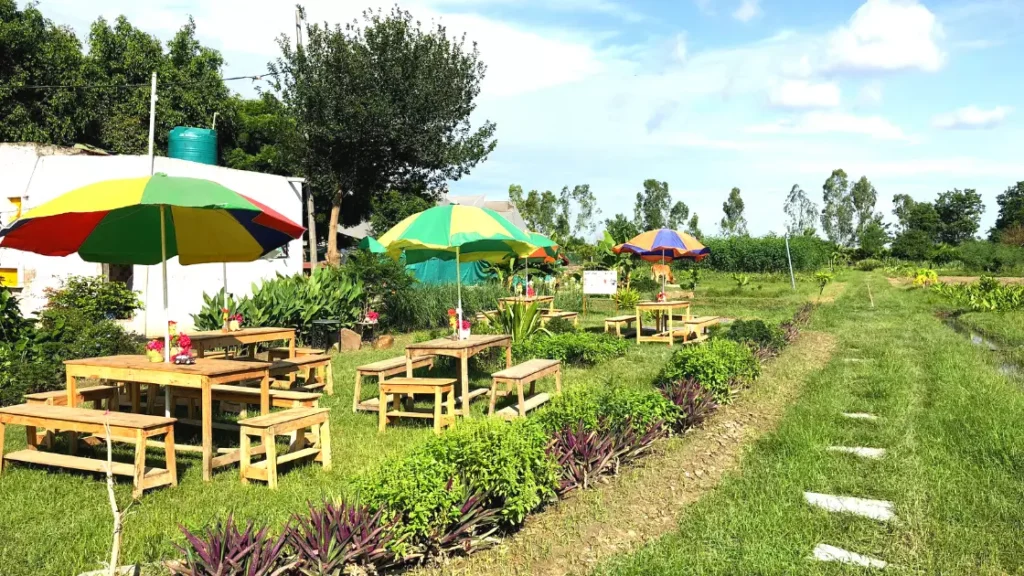 This is another fascinating thing to do in Noida, "the prodigal Farm." The prodigal Farm is a place to enjoy a free life and feel the freshness of nature. It is situated in the Urban sites of Noida.
This Farm offers the best fun and can substitute shopping for your kids. It is best visited with family and friends as well. One of the most exciting parts of prodigal Farm is the open-air brunches (plucked and plated) hosted every few weekends. It is one of the best sites for picnics offering the most adorable and delicious meals.
Some privileges you would like to engage in this Farm include weeding, cultivating, feeding the animals, etc. Tagging along with your kids will give them great insight into their daily food.
Address: Bandh Rd, Near Jaypee Hospital, Sector 131, Noida, Uttar Pradesh 201304, India
You may also want to checkout the best things to do in Jammu (Jammu And Kashmir), Dubai, and the Best Things to do in Qatar for Vacation.
#11. KidZania Delhi NCR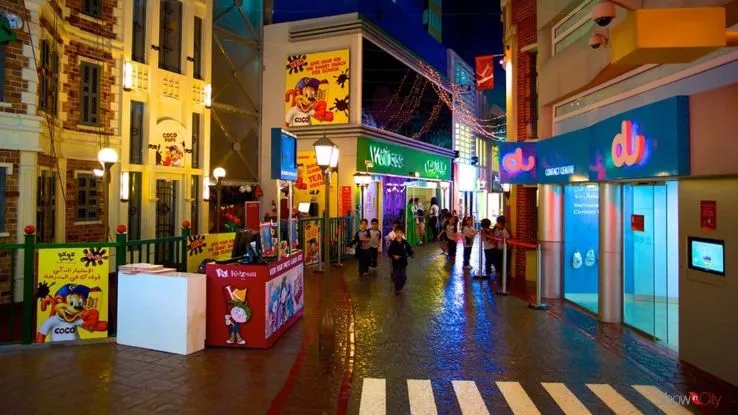 KidZania is a children's educational theme park for kids 4-14. All kids get to explore and experience their city by playing through activities like being a fireman, librarians, and more.
A day pass includes unlimited play plus vouchers for food and drink! KidZania Delhi NCR also has spaces designated for teens, adults, senior citizens, and disabled visitors of any age who want to enjoy the many hands-on exhibits but may not be able to participate in other areas of the park fully.
Located in the heart of India at Udyog Vihar 1A1, near Kalkaji Mandir Metro Station, with plenty of parking available. The entry fee ranges from 800 rupees per person, so it's best to buy your tickets online before you go so you can skip the lines on arrival.
Address: Gate Street Number 11, Maharaja Agrasen Marg, near The Great India Place Mall, Sector 38, Noida, Uttar Pradesh 201301, India
#12. Logix City Centre Mall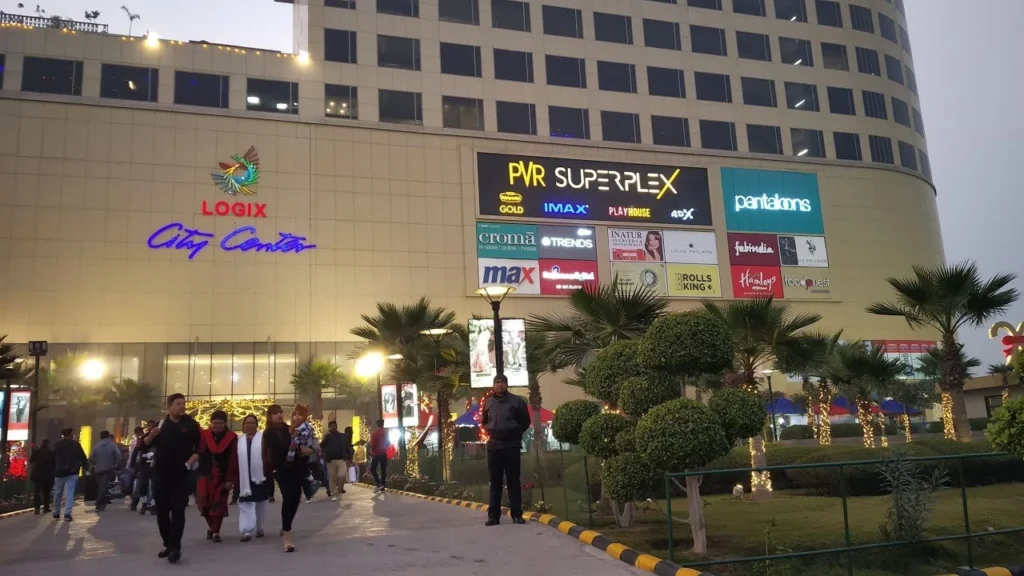 Logix City Centre is a luxury shopping mall located in the Northern India city of NOIDA. It houses luxury stores like Louis Vuitton and Hermes and a number of higher-end boutiques. The mall also features an ice rink, a bowling alley, and several restaurants.
Built on over 60 acres of land and spread over four floors, Logix City Centre has since become one of the most iconic malls in Asia. It boasts more than 700 retailers and about 20 restaurants, making it the perfect place for people who want to shop till they drop!
The mall's other attractions include:
The world's longest escalator.
A 3D cinema.
A multi-cuisine food court.
An air-conditioned gaming area.
Logix City Centre is open from 11 am to 10 pm every week. Add this to your list of free things to do in Noida this weekend.
Address: H9F3+MG5, Wave City Center, Sector 21A, Noida, Uttar Pradesh 201301, India
#13. Mantra Massage Spa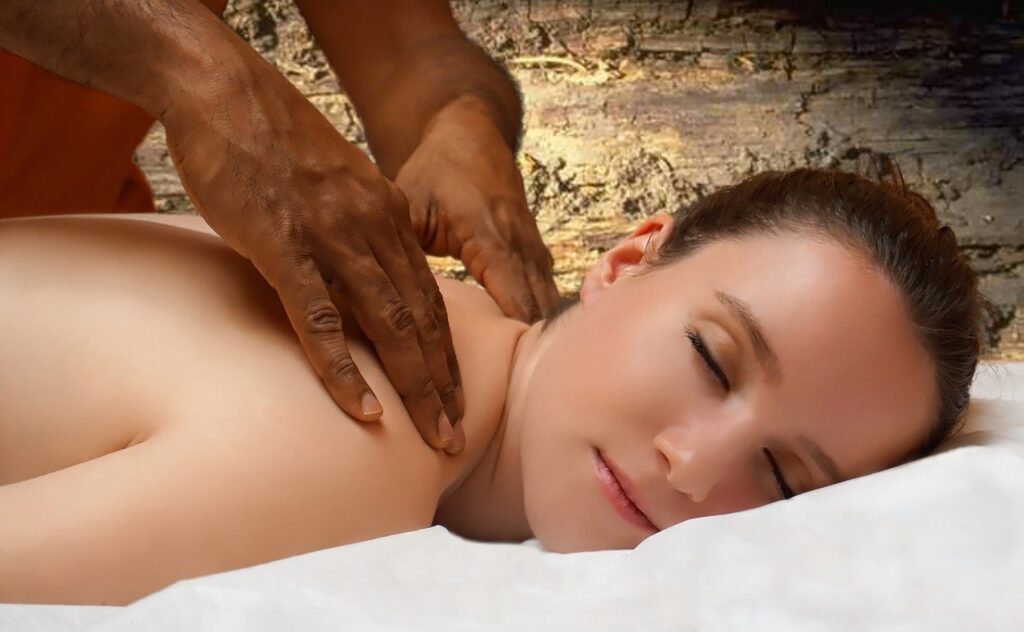 Mantra Spa is one of the most special places in town, where you can get a massage from an expert. All these treatments are known to help people relax and feel better after a hectic day.
A spa might sound a little pretentious, but it's more than that. Whether you want a more serene atmosphere or someone else to do your dirty work for you, this list will make it easy to find the perfect spot for your next mani-pedi.
For those who need a little rejuvenation while out with friends, these spas offer top-notch massages and services at a fraction of the cost. You deserve to treat yourself once in a while.
Address: Wave Mall Parking, Shop No 011, Ground, Sector 18, Noida, Uttar Pradesh 201301, India
#14. Okhla Bird Sanctuary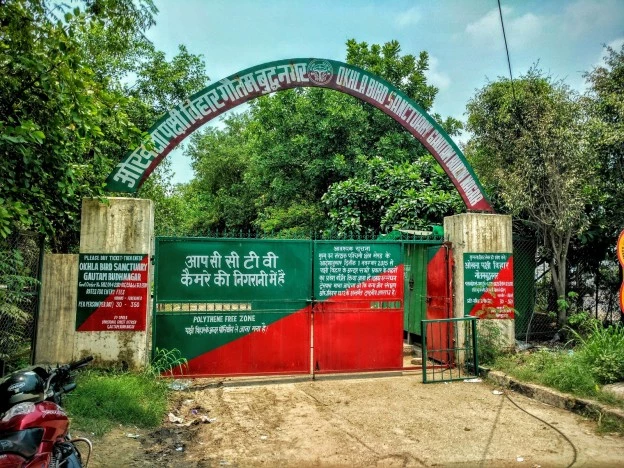 Truly, this is one of the best places to visit in Noida with friends. With a lot of greenery and beauty around us, visiting Okhla Bird Sanctuary is like returning to nature. This green retreat at Dahisar village in Delhi-NCR has over 6,000 colorful feathered friends waiting for you!
The ecosystem here is so beautiful that it would be a sin to miss out on it. These birds are found across India: Blue Jay, Indian Pitta, Oriental Scops Owl, Eurasian Pygmy Woodpecker, and Greater Racket-Tailed Drongo.
You can take a walk, bike around the sanctuary, or get up close with some endangered species. You can also see blackbuck deer in their natural habitat, which is just as amazing!
Address: Noida Plaza, N Block, Pocket K, Sector 95, Noida, Uttar Pradesh 201301, India
#15. Atta Market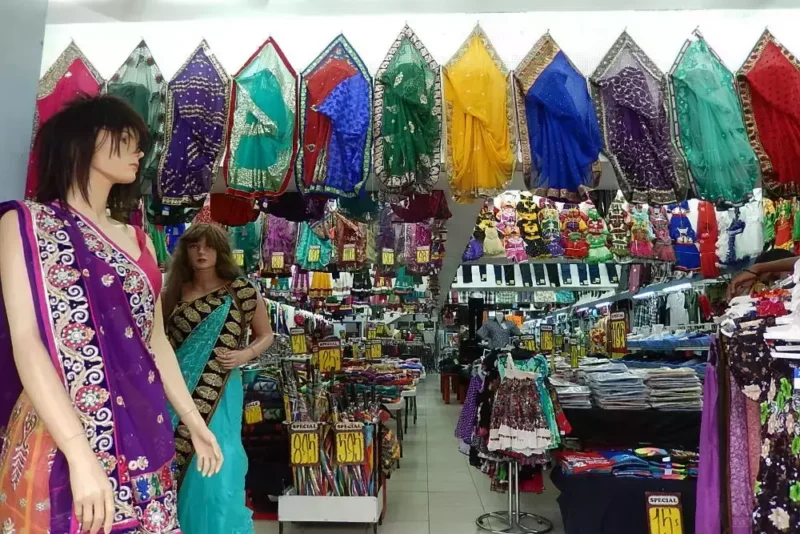 The experience of going to an Atta Market is worth a try. It mixes going to the grocery store and experiencing the true Indian culture. There is no shortage of fruits and vegetables, meats, fish, and other food items native to this region.
It's always exciting when you see your first snake, lizard, or any creature in the market. In many ways, it feels like entering the outside world when you come from the states!
Other shops carry traditional textiles and clothing if you're looking for something more out-of-the-box than clothes from Zara or H&M. Overall, it's worth a stop at least once if you're in town!
Address: Sector 27, Noida, Uttar Pradesh 201301, India
#16. Gardens Galleria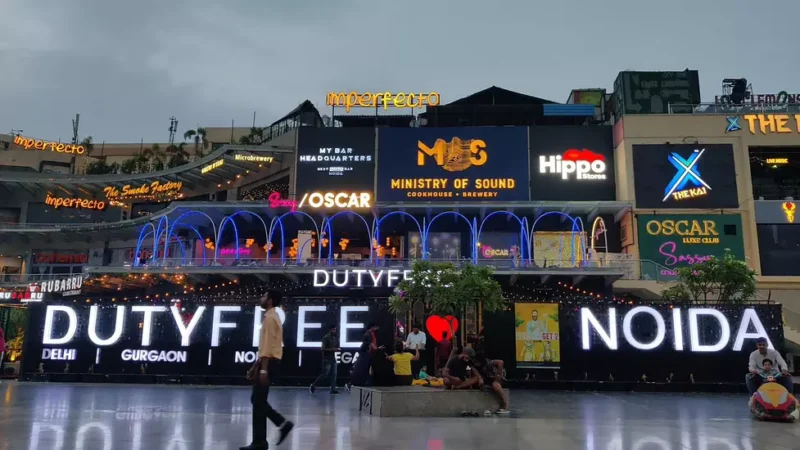 If you're looking for the best places to visit in Noida with your family, look no further than Gardens Galleria. The stunning venue offers a unique space for weddings and corporate events. With so many different places to host your event, you are guaranteed an enjoyable time with friends and family.
Some of the more popular locations at this venue include the House of Roses (Rose Garden), The Cabana Room, the Sky Lounge Deck, the Royal Pavilion, and my favorite location, Mirror Lake. A gorgeous spot surrounded by a stone wall that reflects beautifully against the trees on either side.
It's a picturesque view that will take your breath away! I recommend visiting during sunset when the colors are at their most brilliant.
Address: Plot No, A2, Maharaja Agrasen Marg, Sector 38, Noida, Uttar Pradesh 201301, India
Are you about to embark on an adventure to Georgia for a wonderful vacation, you can check out the best things to do in Dahlonega (Georgia), Valdosta (Georgia), and Statesboro (Georgia).
#17. Oh!Max Indoor Wonderland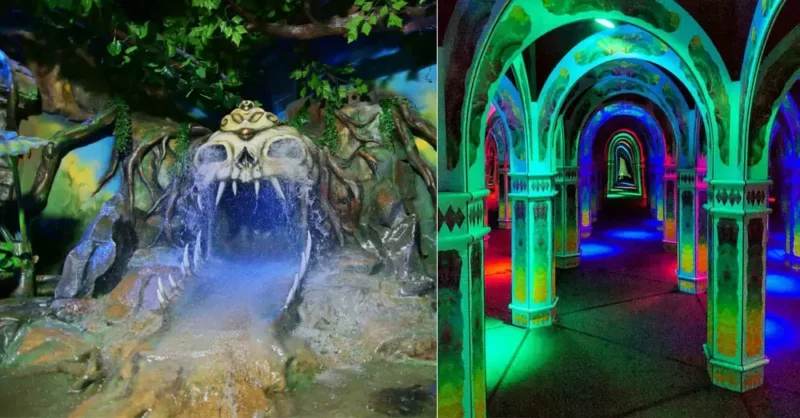 The premier entertainment center for entertainment with a theme based on Hollywood, Oh!Max Indoor Wonderland will entertain you in style. It boasts the latest rides and interactive games.
The professional staff at this property are always happy to help you have a great time here in India. There is something for everyone at the indoor Wonderland!
Try The Secret Chambers of Taj if you enjoy studying while having adventures! This is one of the crazy things to do in Noida. Find Mumtaz Mahal and Sultan-E-Hind Shahjahan's banned resting places. Visit them in person at their hidden resting spot. The Taj Mahal's hidden rooms will be open to you for the first time as you explore!
This attraction also gives visitors a peek at Shahjahan's genuine affection for Mumtaz. Bring your significant other and discover the greatest love story in history. A holographic exhibition that showcases the mausoleum's architecture is also available. See dance and theater acts that bring to life a replica of the Taj Mahal.
Allow your kid to enjoy the chocolate-making process! Learn how to make Oh! Chocolate is far superior to all the sweets you have ever eaten. Every step of the process, from milking the cows to choosing the cacao beans, is meticulously exhibited for an enjoyable educational experience.
Meet Prince and Princess Puducherry and see Mr. Woody and the three Oompa Loompas, the theme's main draw! Watch them demonstrate how to make chocolate in a charming musical play! Do you have what it takes to make it out of this mirror maze?
Here at Oh!Max, be ready to get lost and discover yourself in a fantastic mirror maze. This attraction might leave you perplexed yet entertained since it is intriguing and exhilarating. You will reach the exit in time if you trust your reflection and maintain your composure.
Play The Mirror Maze with your friends! The winner of the game is the first one to escape. Get ready for a match loaded with excitement within the mirror maze!
All these exciting activities come under one roof at OH!MAX Indoors Wonderland- so take your pick today!
Address: Omaxe Connaught Place Mall, Block H, Beta II, Greater Noida, Uttar Pradesh 201308, India
#18. Omaxe Connaught place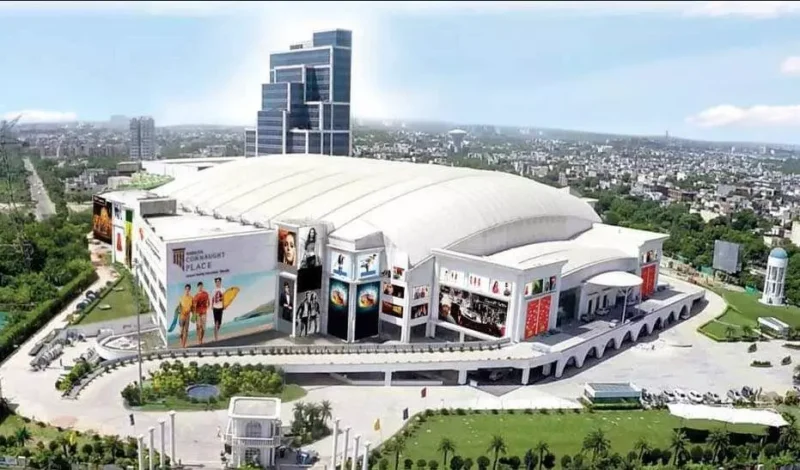 Omaxe provides the most sought-after business, commercial, and entertainment center in North India by emulating the enchantment of Delhi's famed Connaught Place.
One of the largest retail centers with entertainment areas, it offers cutting-edge office space, a top-notch mall, a 5-screen cinema, a 5-star hotel, food courts, a family entertainment area, and more.
Omaxe is one of India's top and most reputable real estate enterprises, with 124.3 million square feet of supplied space in real estate and construction contracting.
To engage in the building and contracting industry, a visionary first-generation entrepreneur and civil engineer, Mr. Rohtas Goel, developed the brand "Omaxe" in 1987. The firm then expanded, entering the real estate market in 2001, and in 2007 it was listed on both the BSE and NSE stock exchanges.
Address: Block H, Beta II, Greater Noida, Uttar Pradesh 201308, India
#19. Shree Jagannath Temple Noida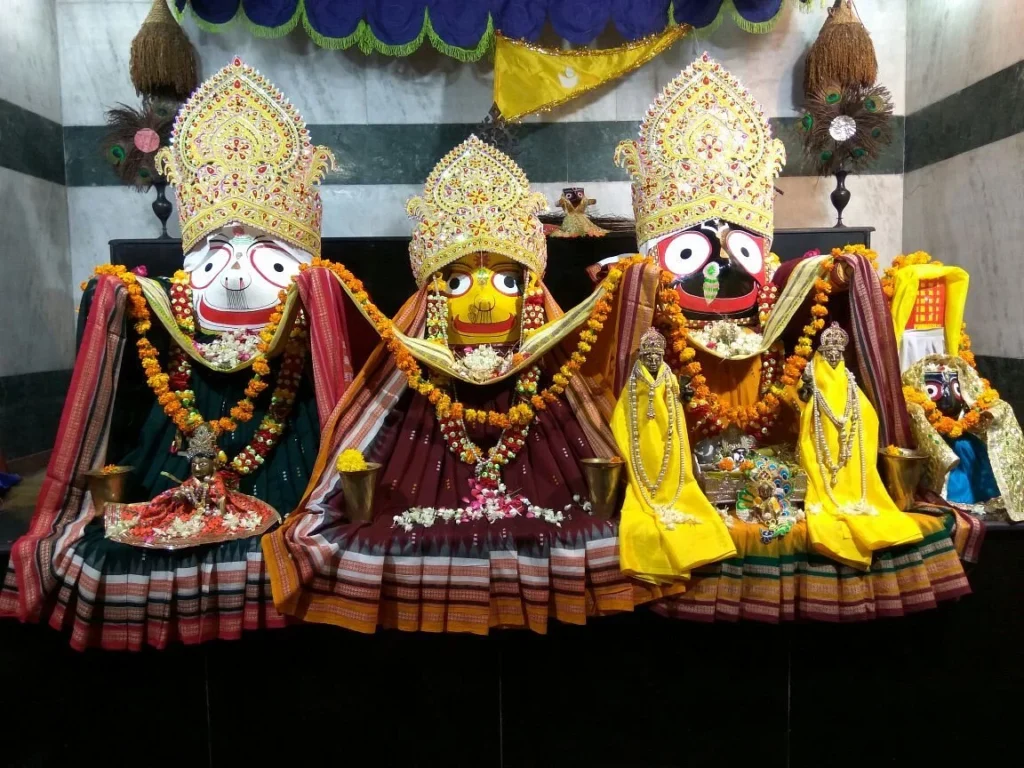 In the center of India's Noida-National Capital Region stands Shree Jagannath Mandir, Sector 121.
The Mandir is run by the Noida-based Sri Jagannath Samiti, which is dedicated to promoting spirituality, educating the public about Shri Lord Jagannath's tradition and culture, and preserving the rich cultural heritage of Odisha in and around the surrounding areas of Noida, Greater Noida, Ghaziabad, and Delhi NCR.
By the previous and with the Almighty's approval, we could, as a first step, undertake the Bhoomi Poojan for the building of a Grand Temple in Noida on January 4, 2010. The temples for Maa Durga and Lord Hanuman were finished in a year and are now regularly worshipped according to the correct procedures.
The temple has several festivities on its grounds that are based on Odiya culture and history.
A cultural center devoted to Odissi dance, music, and all forms of spiritual literature will be located within the temple complex.
While accomplishing all of this, they are equally committed to helping the underprivileged, needy, and destitute individuals in the temple area. They continue to carry out several charitable endeavors while keeping in mind the needs of such underprivileged individuals.
Address: B-10, Jagannath Mandir Marg, Udaigiri-2, Sector 34, Noida, Uttar Pradesh 201301, India
#20. Rashtriya Dalit Prerna Sthal and Green Garden
The Rashtriya Dalit Prerna Sthal is a culturally rich place of interest in India. This monument commemorates the struggle and inspiration of people who strive for equality and justice.
Dedicated to November, this place has various stone sculptures depicting different aspects of the journey for social freedom, as well as reliefs and panels that capture memorable moments from Indian history related to the subject of Dalit emancipation.
The Green Garden beside it also holds equal importance, being an epitome of spirituality, peace, and tranquility, giving you a sense of independence with the natural beauty surrounding you. Explore these places before moving on to other attractions on your list.
Address: H896+6MQ, Ecity Bioscope Rd, Gautam Buddha Park, Sector 95, Noida, Uttar Pradesh 201301, India
Time to spare? Why not check out some of Minocqua Wisconsin most incredible things to do.
#21. Wisteria Little Free Library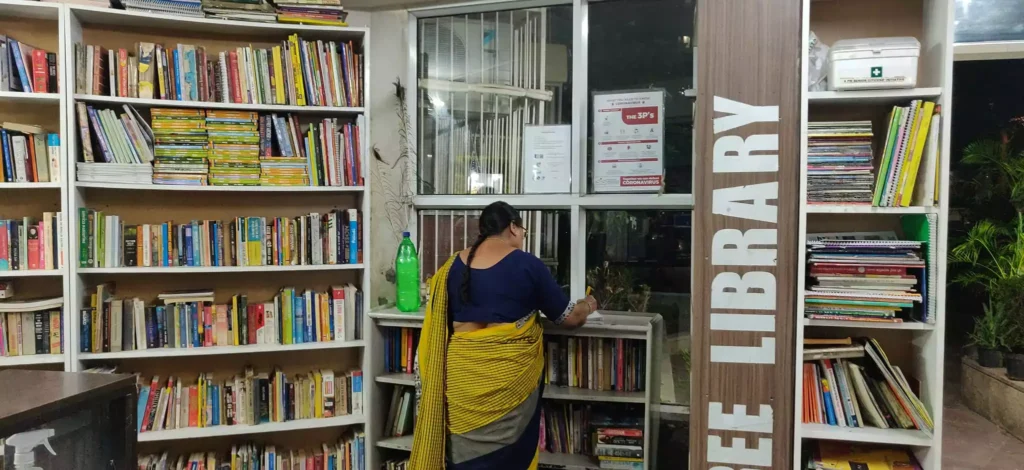 Since these libraries were initially built for children's enjoyment, the idea is that anyone can enjoy the benefits of reading. These little libraries provide a sense of community for all ages to come together, especially in areas where physical bookstores are sparse.
I like how these libraries bring people together with an idea and a good book! It gives me hope to see such unity from what seems like nothing more than simple construction materials.
The grassroots movement of building Little Free Libraries isn't something that requires resources or time on any large scale. All you need is a place to keep your books (whether on a shelf in your garage or the back corner of your living room), creativity when selecting which books will fill it, and the willingness to share.
Address: Prateek Wisteria, Sector 77, Noida, Uttar Pradesh 201304, India
#22. Rewild Life Biodiversity Farms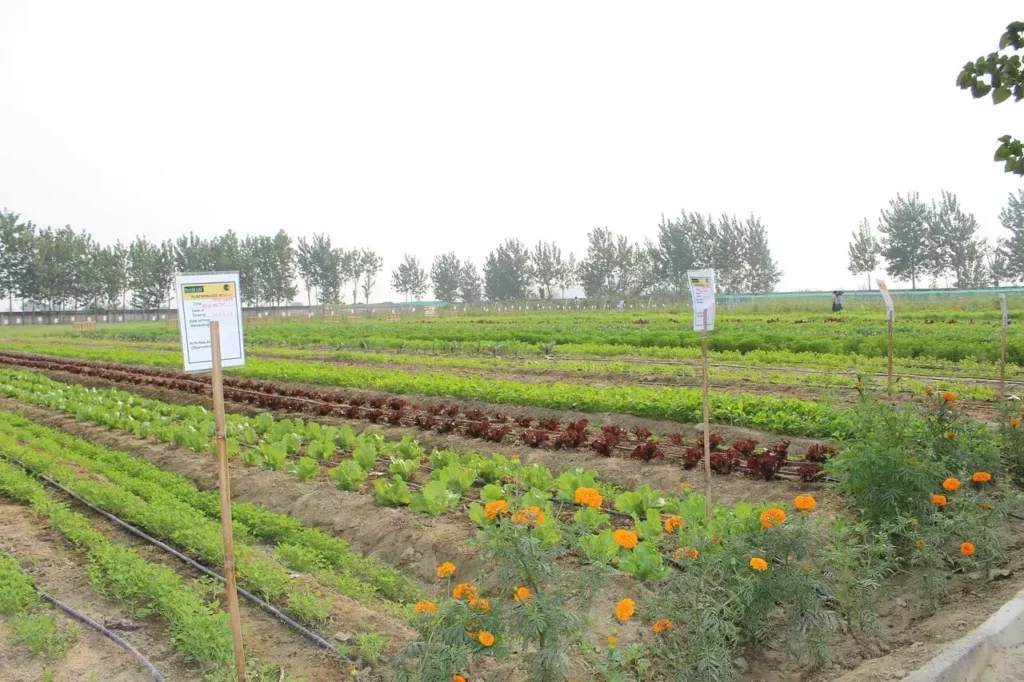 To experience the true beauty of India and life in the village, visit WILD LIFE Biodiversity Farms. The biodiversity farm is a part of a family farm where you can get close to wildlife in its natural habitat. The animals that roam freely are as varied as their geography.
Visitors may glimpse an Indian bison, gray langur, black-necked stork, or Indian peacock, to name a few. See many varieties of flora and fauna from across India in one place by visiting the largest walk-through aviary in Asia! Book your next visit to Wild Life Biodulture Farms.
Address: 201305, Kulesara, Noida, Uttar Pradesh 201305, India
#23. Indian Art Ideas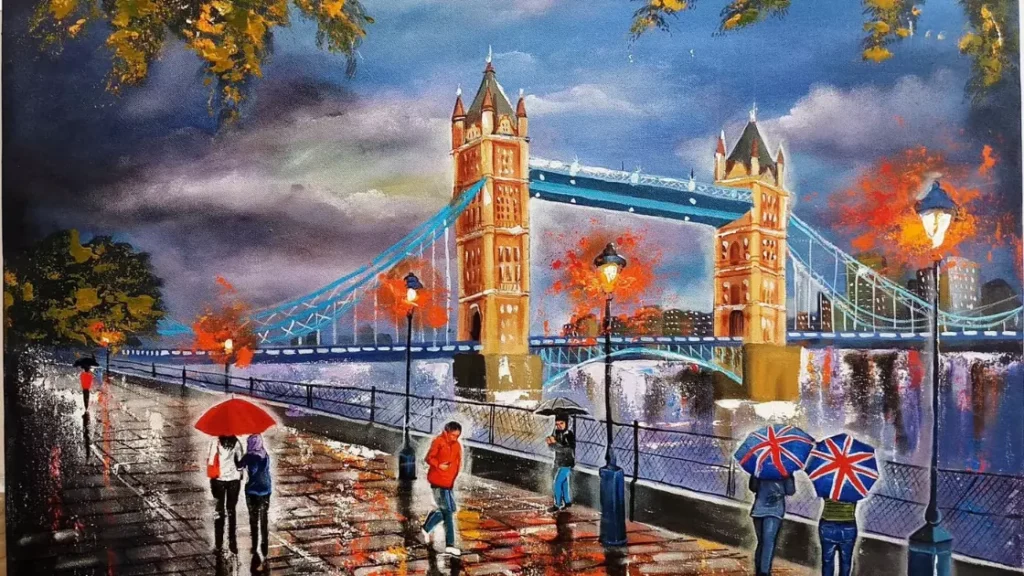 Indian Art Ideas is a great place to be if you are looking for what to do in Noida. In Noida, India is becoming increasingly popular, and people are embracing their culture. One interesting art idea is Indian painting, as there are many old-school methods, such as charcoal, dry brush, and oil on canvas.
The classic paintings have a traditional technique in them, but there has been more of an evolution in their style. There is something about the patterns that look so dramatic with a modern touch; this could be one of those examples of how art slowly but surely evolved from ancient times to today.
Indian dance is another thing you can experience when you visit here as they are not just elegant but entertaining. These performances will teach you about its history and tradition through its music, costumes, and footwork passed centuries ago.
You might not know this, but dance originated from the movement of hands, feet, head, or body without any instrument that tells stories or represents a particular group's beliefs or values.
It was used for ceremonial purposes during weddings and religious festivals because it was believed that dances would make gods happy. The dance performances you see now may not be much different than what happened centuries ago if you think about it!
Address: 606, Plot E-4, Sector 50, Near Ramagya school, Noida, Uttar Pradesh 201301, India
#24. Golden Massage spa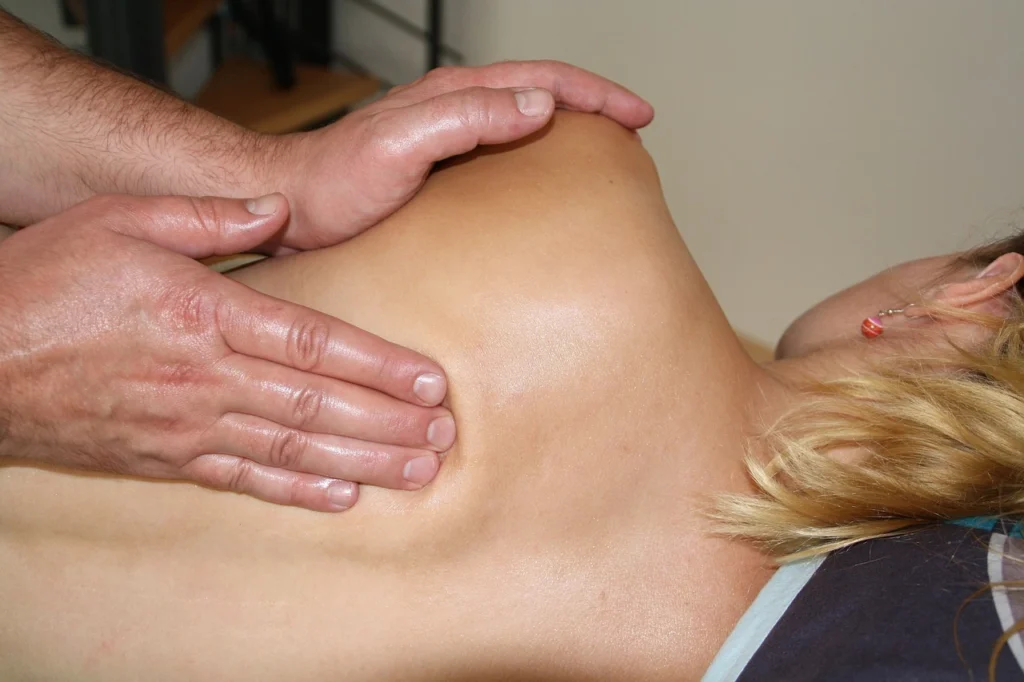 One of the best things to do in Noida, India, is to go to a spa in Golden Massage Spa. Offering therapeutic services to cater to all needs and preferences, Golden Massage has all it takes to provide you with an amazing pampering experience. Come here for all your body and mind's needs.
At this spa, treatments are done using natural ingredients that are organic and fresh. Here you will be able to find therapies that suit your specific needs.
For example, suppose you have an injury or muscle pain. In that case, they offer deep tissue massage therapy, which can release tension or tightness within the muscles and joints and increase blood flow to stimulate healing processes faster.
If you want something more relaxing like facial treatment, various beauty packages are available, like facial detox or total relaxation packages, including head massage or foot reflexology. You can also find special discounts on these packages during their promotions, so be sure to book early!
Address: J-27 near wave Mall Road Number 3, Noida, Uttar Pradesh 201301, India
#25. Spiritual Yoga Ashram |Yoga classes |Yoga teacher near me |Yoga Course | best yoga teacher in Noida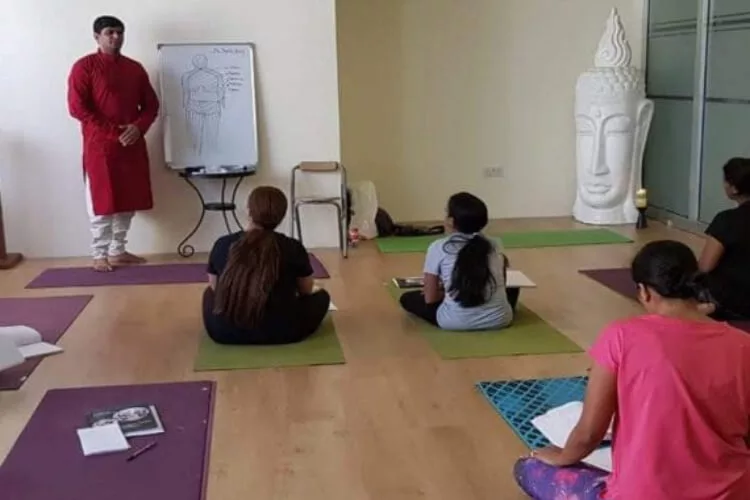 Ashtanga offers an exhaustive range of traditional as well as modernized yoga courses. Whether you want to learn Yoga just for pleasure or attend a course for better fitness and body shape, they provide the best deal.
They are proud of our top-notch instructors with strong knowledge and experience in their respective fields. They motivate students to go beyond what they think is possible and empower them with new knowledge and skills that may take their life on a different trajectory.
The courses offered by Om Ashtanga:
Yoga Instructor Course
Meditation Certification Course
Nidra Certification Course
Yoga Teacher Training Program
Basic Hatha Yoga Courses
Sivananda Yoga Courses etc.
Address: A – 264, Block A, Sector 122, Noida, Uttar Pradesh 201307, India
What to Pack for a Trip to Noida?
We advise you to carry the following items with you:
Comfortable Walking Shoes: Make sure to have good walking shoes because you'll be doing a lot of walking throughout the city. I've cherished the Brooks brand shoes I've worn for years. For guys, I've linked them here, and for women, see it here.
Power bank: When exploring, we always have a power bank with us that is completely charged. In this manner, we can plug in our phone and recharge it on the road if the battery is becoming low. For navigation and photography, we rely extensively on our phones. Thus, this device is essential for us.
Bottle water: We prefer to take an insulated, reusable water bottle when exploring.
Travel journal: Making a list of the locations and activities you wish to accomplish while traveling is possible with a travel journal. This saves time and ensures that you make the most of your journey. You might look up interesting and hidden locations to visit!
Backpack: Whether planning a trip to North America or just going on a day hike, backpacks are necessary. Backpacks allow you to carry your items in one easy-to-manage location. They also allow you to keep your valuables close and safe.
What is Noida famous for?
Noida, one of India's most wonderful towns, is renowned for its IT parks, retail centers, universities, and entertainment venues. Noida's aggressive reputation is not unjustified, as evidenced by the culinary chains of Brahmaputra Market and the ambiance of Grand Venice Mall.
Noida is a city in the National Capital Region of India, located in the north Indian state of Uttar Pradesh. It is part of the wider Delhi NCR and has become an extension of Delhi, making it a major world-class metro area in terms of high-end business and lifestyle.
Is Noida expensive?
Noida is not the cheapest place to visit, but there are some ways to save money. You can find a hotel in a nearby suburb or use public transportation or car rental services to reduce your cost of transportation.
You can also plan and buy souvenirs before you arrive. Finally, The most costly city in Uttar Pradesh is Noida. The cost of living, food, and other costs is higher here than in other cities.
What is Noida Known For?
Noida is known for its concrete jungles, Express highways, skytops buildings, flyways, numerous industries, etc. All these define Noida. However, many tourist attractions, like amusement parks, art galleries, Museums, shopping malls, etc., make up for entertainment.
You may also like Things To Do In: Hickory, (NORTH CAROLINA), BRATTLEBORO, (VERMONT), and FLORENCE, (SOUTH CAROLINA).
Plan Your Trip to Noida, India
Noida is an incredible city in Uttar Pradesh, India, meaning New Okhla Industrial Development Authorities. It is a city with great tourist attractions and should be included in the vacation destination list.
Noida is known for its concrete jungles, Express highways, skytops buildings, flyways, numerous industries, etc. All these define Noida. However, many tourist attractions, like amusement parks, art galleries, Museums, shopping malls, etc., make up for entertainment.
With the above-listed top 10 things to do in Noida, an exciting, memorable trip and vacation are assured.