22 Best & Fun Things To Do In Jammu (Jammu and Kashmir)
Are you looking for things to do in Jammu? Well, you are on the right track. Jammu is one of Jammu and Kashmir's great cities that holds fantastic stories of its temples, palaces, etc. It is the second most populous and most visited city in the Union territory, situated at the river Tawi's bank.
Jammu is a big city surrounded by lush green forests and magnificent mountains, making it a unique destination in Jammu and Kashmir Union territory. The beautiful city of Jammu, nestled among the Himalayas, provides its visitors with various things to do and attractions to explore.
There are many things to do in Jammu, but in this post am going to brief you on the top memorable things to do in Jammu. Slide through to experience the best of the trip even when not physically in Jammu, which can't be found anywhere else.
Disclosure: This article may contain affiliate links. I may receive compensation from eligible purchases made on Amazon.com as an Amazon Associate. Without charging you any further fees, these sales assist in maintaining this blog. Details are available on our policy page.
Top 22 Best Things To Do In Jammu
#1. Raghunath Mandir
This is one of the largest temples in north India, built from 1853 to 1860 by Maharaja Gulab Singh and his son Maharaja Ranbir Singh. It is a large temple with seven shrines, each of the shrines bearing its shikhara.
Raghunath temple is a unique temple, the only temple bearing all 34 crore devtas in Hinduism. It is a great temple and should be the first on the list of things to do in Jammu.
It has several shrines but is solely dedicated to the Central shrine of Lord Ram/Raghunath. Other shrines enclosed in this temple include the shrine of Lord Vishnu, lord suya, etc.
This temple also offers a library and gallery where rare Sanskrit books and manuscripts are kept. It has opposite markets, making it much more comfortable to access dry fruits, foods, and snacks. Visit Raghunath mandir with families and friends today and seek God's blessings.
It is located at Raghunath mandir chowk, Jammu City, Jammu and Kashmir 180001, India.
#2. Amar Mahal Museum And Library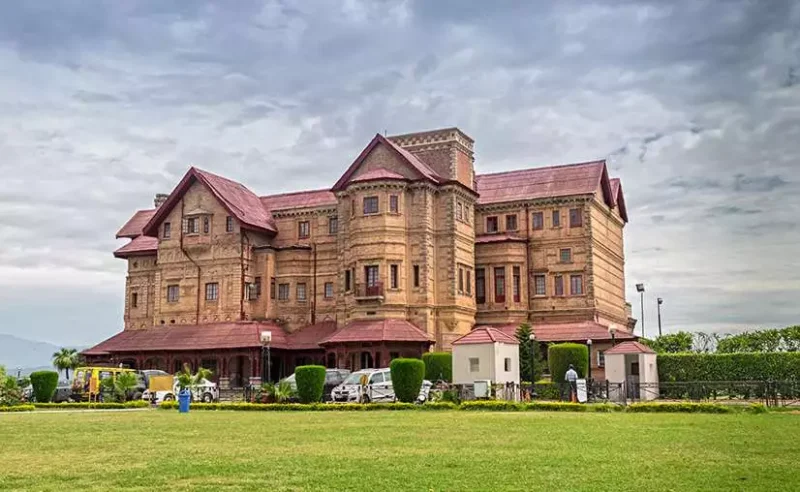 This is a stunning location for every trip and one of the best places to visit in Jammu. The Amar Mahal Museum and library are situated within the Amar Mahal Temple.
It is a place where Indian artist displays their talent and also where Indian arts are kept. It possesses a rich collection of sculptures, books, printing, and inscriptions. This Museum beholds the fantastic and most beautiful statue, "the golden sofa" of 20kg.
Amar Mahal museum and the library are places to witness Jammu's beauty, and sculptures of former Jammu leaders are kept. Among the fascinating things about this Museum is its architects of the building, in french architectural style. Wow, what a remarkable 19th-century building to behold.
It is located at palace Road, Karan Nagar, river Tawi, Jammu, Jammu and Kashmir 180001, India.  
#3. Mabarak Mandi Heritage Complex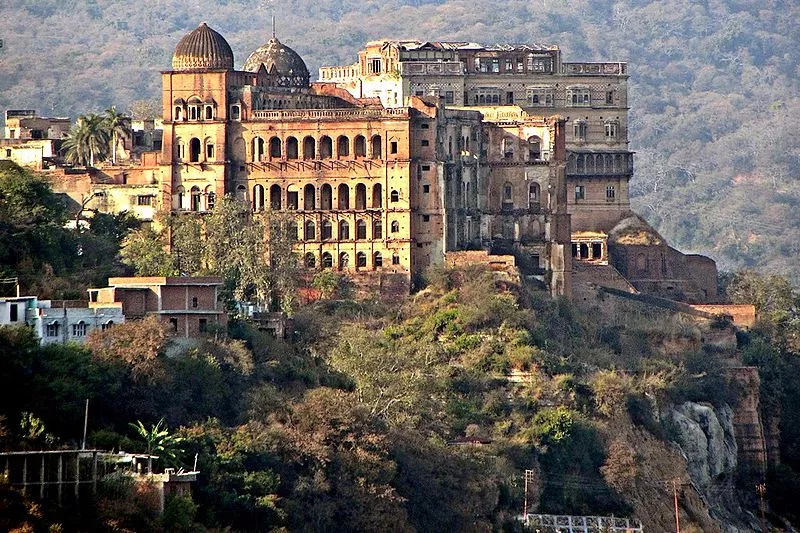 Mubarak Mandi heritage complex is one of the recognized historic palace complexes in Jammu, built-in 1824. It was a royal residence of the Dogra dynasty rulers, and the Maharaja of Jammu and Kashmir was the last occupant.
It is a beautiful and large site for tourist attractions, especially for historical artifacts and ruins lovers; This heritage complex palace consists of halls, courtyards, a pink palace, Sheesh Mahal, etc. Its architecture is remarkably well blended with Mughal, Rajasthani, and European styles.
It is a perfect destination for sightseeing, family outings, and lots more. For every trip to Jammu, the Mubarak Mandi heritage complex should be one of the top things to do for one fantastic trip. Mubarak Man heritage complex also houses a museum, library, and charming photography spots.
It is located in panjtirthi, Jammu, Jammu, and Kashmir 180001, India.
#4. Bagh-E-Bahu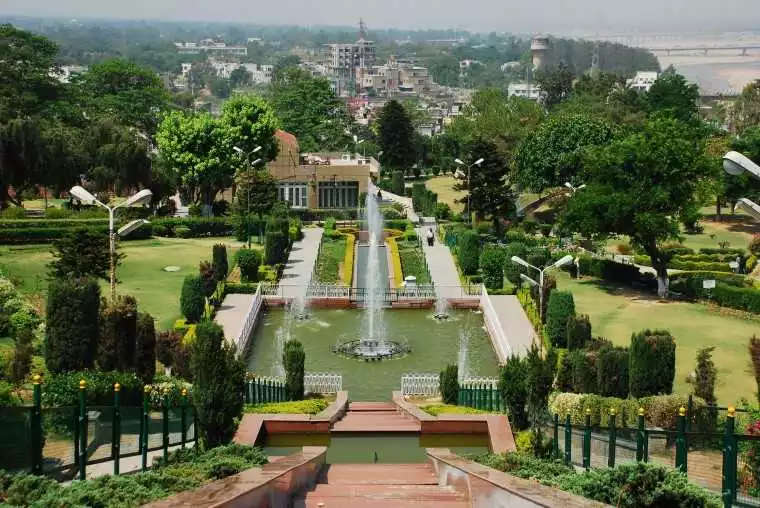 Bagh-e-bahu is one of the most memorable and famous gardens in Jammu. It is a beautiful sight for romantic vibes, peace, and serenity.
A garden is where nature is marvelously displayed before its grand fountains, amazing lakes, sprawling lawns, glittering stone sculptures, etc. This is the best if you are unsatisfied with all the gardens you have been visiting.
Several natural endowments made up this magnificent, stunning, and breathtaking bagh-e-bahu. It features a wide range of flowers, trees, and multiple fountains, all well arranged and decorated to suit nature. You can't miss out on the site if you are a nature lover.
Bagh-e-babu also beholds the most extensive underground aquarium in India, with over 350 marine and freshwater fish species. There is also a magnificent waterfall, which blended so well with the garden making it one of the top things to do in Jammu on every trip.
You don't need more stories to behold the awe of this remarkable place but an eye to see its wonders. Visit today and have fun with family, friends, colleagues, and loved ones.
 It is located at Gorka Nagar, Jammu, Jammu, and Kashmir 180006, India.
Planning a road trip around India? you can check out the best things to do in Noida (Uttar Pradesh), India, Malibu, and EXPERT GUIDE TO INDIA | MOST BEAUTIFUL ATTRACTIONS IN THE COUNTRY.
#5. Manda Zoo Park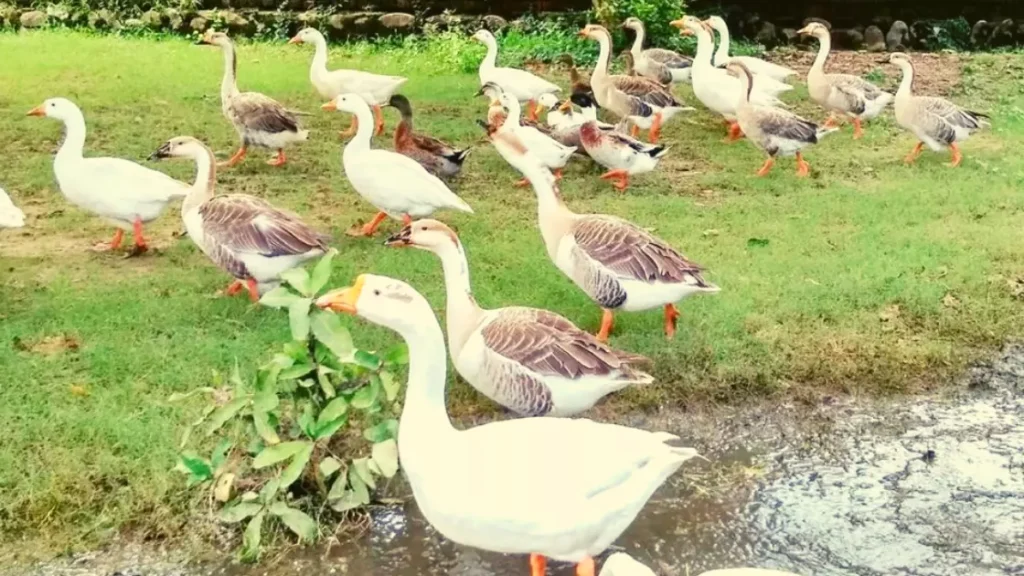 Manda Zoo Park is a small but fantastic zoo in Jammu. It is a natural creation and a must-see for trips to Jammu. It is one of the things not to be neglected, and it houses both mammals and reptiles.
This is an excellent site for family picnics, outings, and sightseeing. It encloses animals ranging from deer, cheetah bear, etc. In this zoo, you will also see some beautiful birds like peacock pansy.
Wow, what the best place to bring kids for a beautiful moment. One of the most exciting parts of Manda zoo park is its neat and clean surroundings. It is well-maintained and one of the first minds for unique things to do in Jammu. Hurry. Enjoy your vacation.
It is located at palace Road, Janipur, near Harinivas, Jammu, Jammu and Kashmir 180007, India.
#6. Dogra Art Museum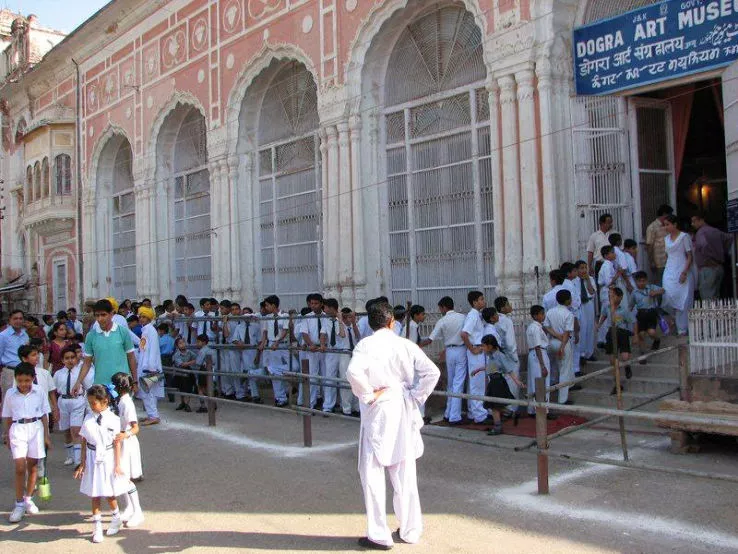 Dogra art museum is an excellent museum in Jammu situated within the Mubarak Mandi heritage complex. It is one of the top things to include in your list of things to do for a fantastic vacation.
It is a museum with over 700 miniature paintings from Basohali, sculpture collections, portraits, textiles, and precious stone collections. Dogra art museum possesses the Golden bow and arrow of emperor Shah Jahan, the most valuable of all its groups.
This is just the tip of the iceberg, for Dogra art museum has a lot of exciting history.
Dogra art museum also houses exciting artifacts, manuscripts, Firdausi's shahnama manuscript known as "The book of kings," and other historical items on display. It is quite a fun place to explore, with several nice spots for photography. You can take as many shots as you can, Lol.
It is located in panjtirthi, Jammu, Jammu and Kashmir 180001, India.
#7. Mansar Lake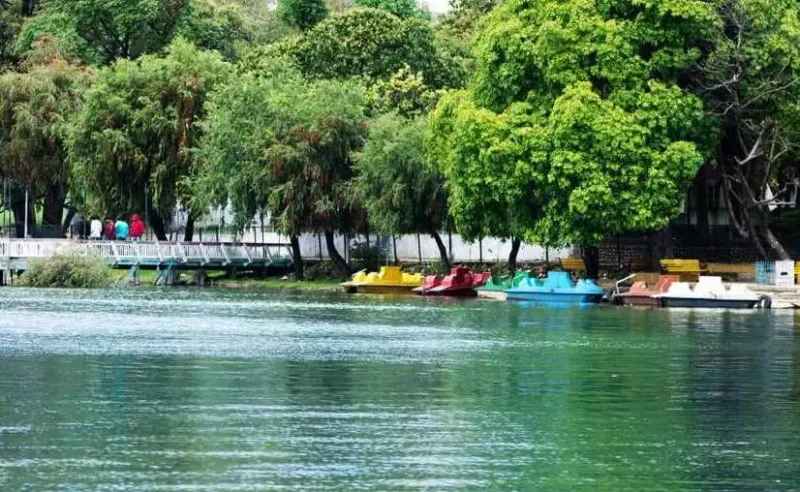 This is Jammu's fantastic spot in-between dense forest beautified with colourful and beautiful flowers and trees.
Mansar lake is one of the best destinations for picnics, outings, a place to chill out and spend quality time, and a trendy excursion destination in Jammu. Apart from its endowment, mansar lake is a popular pilgrimage site, attracting thousands of worshippers annually.
It is the home of two temples: Umapati Mahadev and Narasimha and Durga temple. And production facilities concerning celebration ceremonies and other religious activities. Mansar lake is a sanctity place, and Hinduism celebrates its Mundi ceremony and other religious activities.
The lake is also endowed with flora and fauna, making it a perfect nature site housing several species of algae, fishes, waterfowl, etc. It is not a place to go fishing as it's dedicated to the gods, but you will have an excellent experience, like feeding the fish hand to mouth.
Wow, what a wonderful lake and one of the best places to go boating in Jammu. In order words, visiting Mansar lake is one of the most exciting things to do in Jammu for a fantastic trip.
It is located at buttal, Jammu, Jammu and Kashmir 182127, India.
Are you about to embark on an adventure to California for a wonderful vacation? You can check out the best things to do in Southern California, West Covina California, Gilroy (California) and San Bernardino (California).
#8. Wave Mall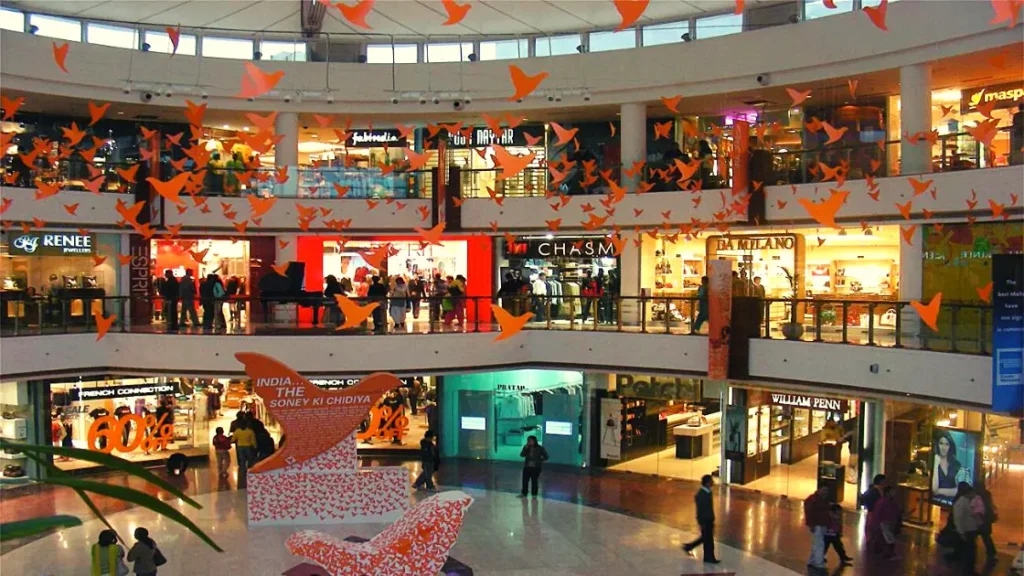 I can't imagine a trip without shopping; wave mall is among the first few malls in Jammu. It is a great place and must be on the list of things to do in Jammu.
Wave mall is quite a fascinating place where shopping, dining, and entertainment are fully displayed under one roof. It serves adorable and delicious food and is the best in the town movie theatre. Beside the cinemas lies the kid's play arena suitable for all kids.
It is a lovely place to bring your kids, friends, and loved ones to get entertained and experience the best of fun. Wave mall has many reputed brands available that you can shop at an affordable cost. Visit today, and enjoy your vacation.
It is located at GS mall PVT. Ltd, opp Bathinda Road, Malik market, Guru Tegh Bahadur Nagar, Chandni Rama, Jammu, Jammu and Kashmir 181152, India.
#9. Peer Baba Dargah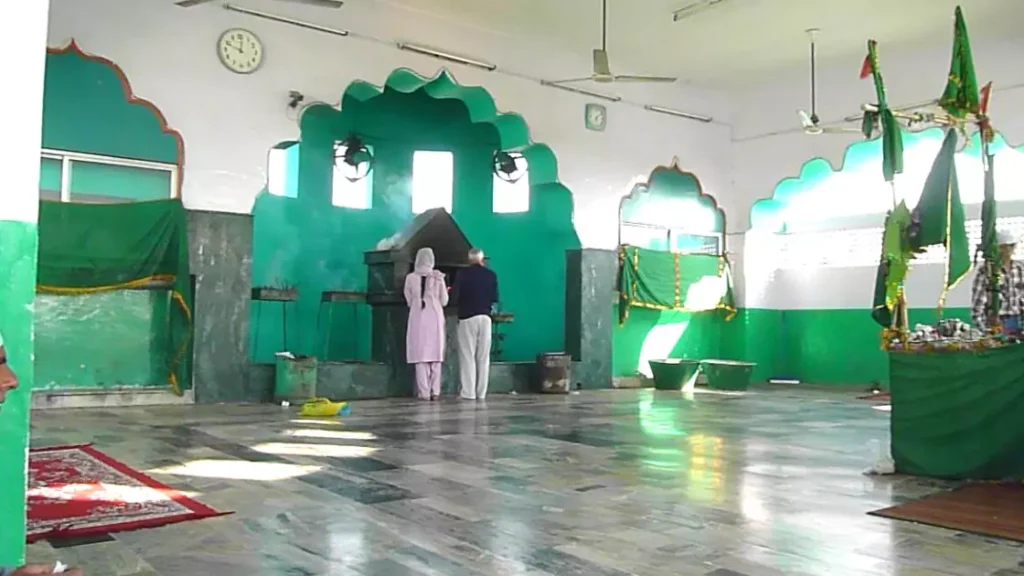 Peer baba dargah is one of the holy and respected shrines in Jammu, located close to the Tawi river. It is one of the famous shrines in Jammu dedicated to Sufi saint Peer Budhan Ali Shan.
It is one of the lovely destinations or mosques to pray and have a silent moment and a beautiful thing to include in your list of things to do in Jammu to fulfill all your desires. This can be done by praying and offering flowers/chaddar to this holy shrine.
It is a Muslim mosque, but Hindus believe in the Sufi saint as people across Jammu and the world visit peer baba dargah for a great blessing. Peer baba dargah is mostly visited and crowded every Thursday evening, come and receive your testimony.
It is located in Nawabad, Jammu, Jammu, and Kashmir 180016 India.
#10. Raghunath Bazar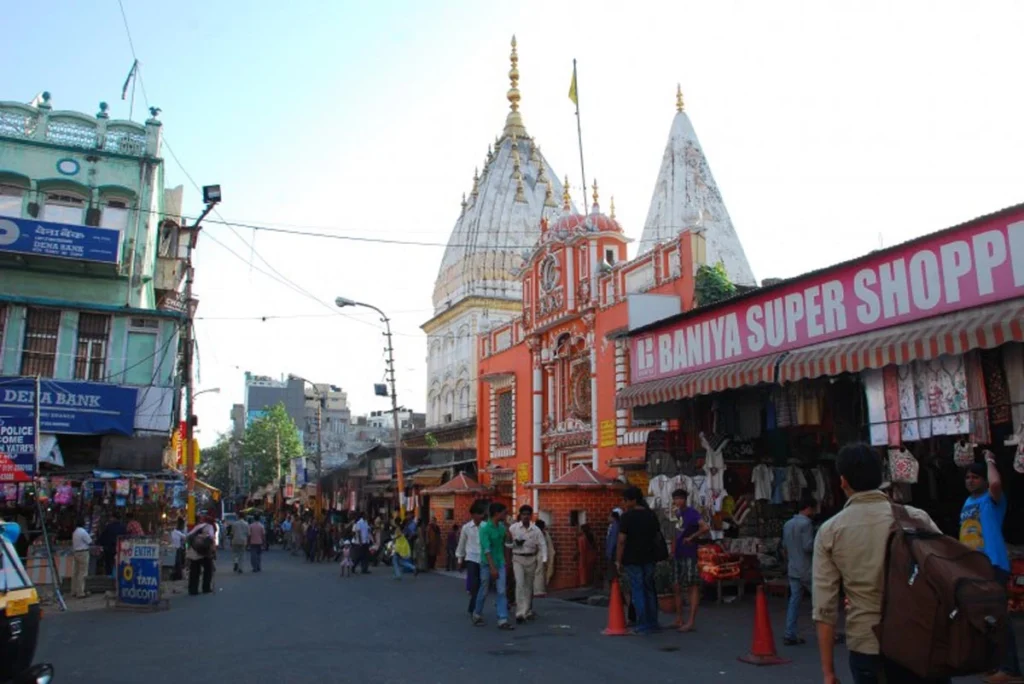 This is one of the excellent destinations for shopping and the oldest Bazar in Jammu. Raghunath Bazaar offers lovely shops with all the essential items you need for shopping.
It offers many dried fruits like walnuts, local dresses, jewelry, clothing, etc. Some local crafts and artifacts are also sold here, and it is one of the best for local shopping and shouldn't be neglected for every trip to Jammu.
It is situated opposite the Raghunath temple, making the devotees quickly access foodstuff and others. Visiting the Bazar is one of the exciting things to do in Jammu.
It is located at Raghunath Mandir Chowk, Jammu City, Jammu and Kashmir 180001, India.
#11. Leh–Manali Highway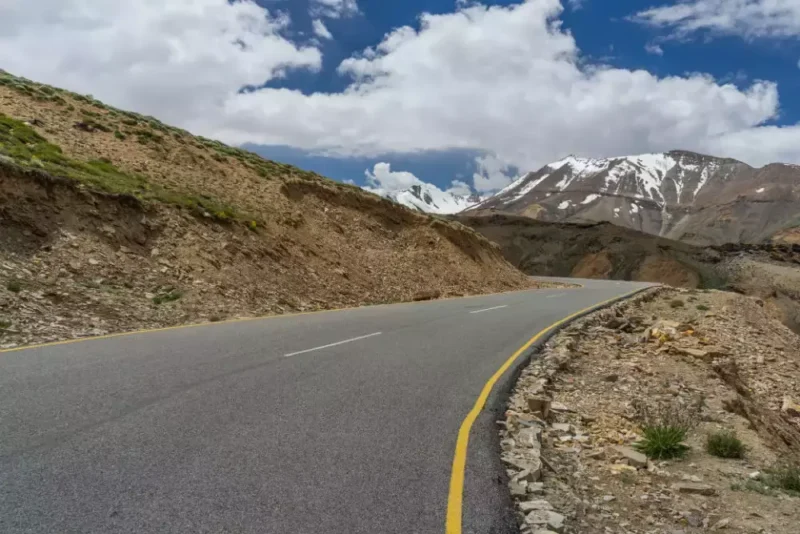 In India, there is a high mountain route called the Leh-Manali Highway. It is 479 kilometers (298 mi) long and within the Himalayan mountain range. The route travels over some of the highest mountain passes in the world, with a typical elevation of 2 to 3 miles above sea level.
This route is extremely dangerous because of the weather, high altitude, harsh cold, and the lack of civilization for kilometers. Carry extra fuel and experience heaven-like bliss.
Leh in Ladakh in the state of Jammu & Kashmir and Manali in Himachal Pradesh are connected by this road. It travels across the world's highest passes, some of which average more than 17,000 feet.
#12. Peer Kho Cave Temple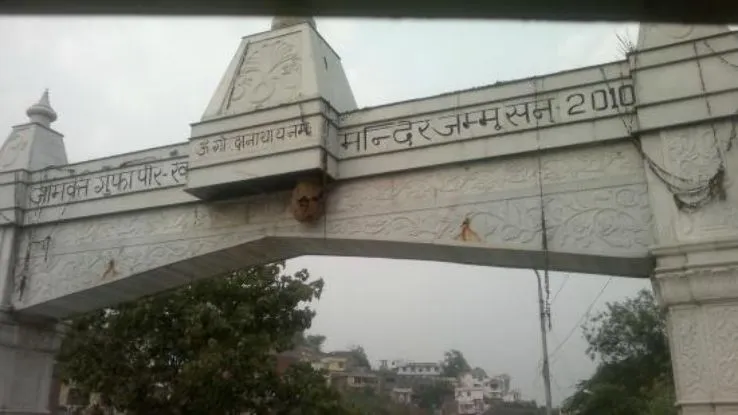 The Peer Kho Temple, also known as the Shrine of Peer Kho, is one of the well-known temples in Jammu. It is one of the city's oldest temples, and every year, around the times of Puranmashi, Amavasya, and Ekadashi, when the moon is in each of its three main transit phases, there is a great influx of pilgrims.
Additionally, the temple receives many visitors on some of Jammu's most important holidays, including Shivratri, Raksha Bandhan, Shravan Puranmashi, and Poornima. This temple is primarily dedicated to Shiva, and the Shiva lingam is housed in a small to medium-sized cave, a very serene location.
The Peer Kho cave is located on the Tawi River's bank, and it is widely believed that Jamvant, a legendary figure revered as the bear god, meditated there. This temple is located next to the Panchbakhtar Temple and the Ranbireshwar Temple, both located along the Tawi River and are devoted to Lord Shiva.
#13. Balidaan Stambh – War Memorial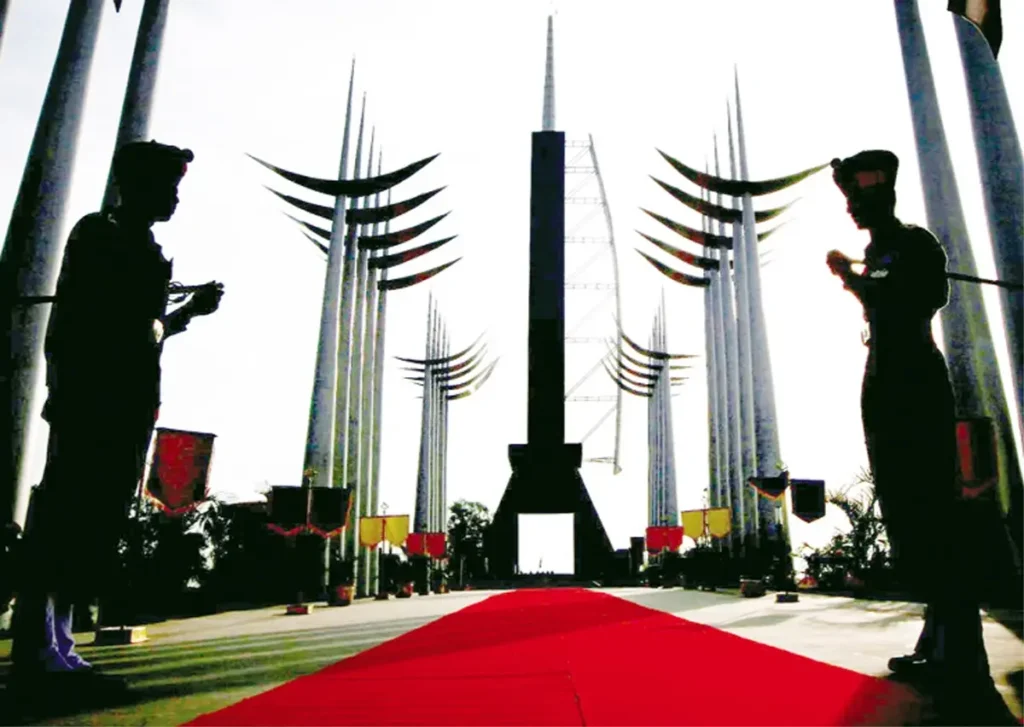 In the Indian state of Jammu & Kashmir, Jammu is home to the monument Balidan Stambh. It was built as a monument to the courageous actions of the military and police officers who gave their lives defending the integrity of the borders and during the still-raging Jammu and Kashmir Insurgency.
The Indian Army constructed the nation's first structure of its kind in 2009 for 130 million.
It is 60 meters high and shaped like a soldier's gun, and 52 pillars throughout the nation bear the names of 4877 martyrs who lost their lives defending the motherland in five wars with Pakistan and China. Five hundred forty-three servicemen who lost their lives in the Kargil War are honored on a few of the pillars.
If you want to explore Balidaan Stambh, then be sure to add this to your list of things to do in Jammu today.
Planning a road trip to Texas for a memorable vacation? Check out the best things to do in Lake Jackson (Texas), Waxahachie (Texas), San Angelo (Texas), and Victoria (Texas).
#15. Surinsar Lake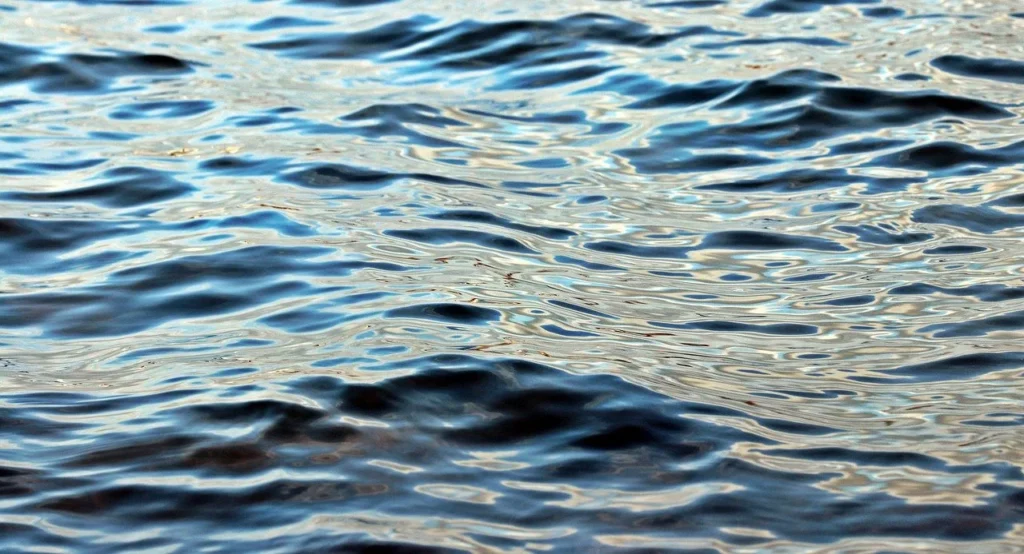 Surinsar Lake is the most well-known attraction in the area, and it's located close to Hotel Neelkanth. It's a deep lake surrounded by woodland, and you'll have great views of its surroundings from up on top of this dam.
You can enjoy a stroll alongside the lake; if you're lucky, you might spot an ibex or two. As a popular spot for many tourists, this beautiful lake is an essential stop on their journey through the region.
The largest natural freshwater lake in India provides a perfect site to enjoy its beauty and the scenery surrounding it.
#16. The Impression Beauty Salon & Spa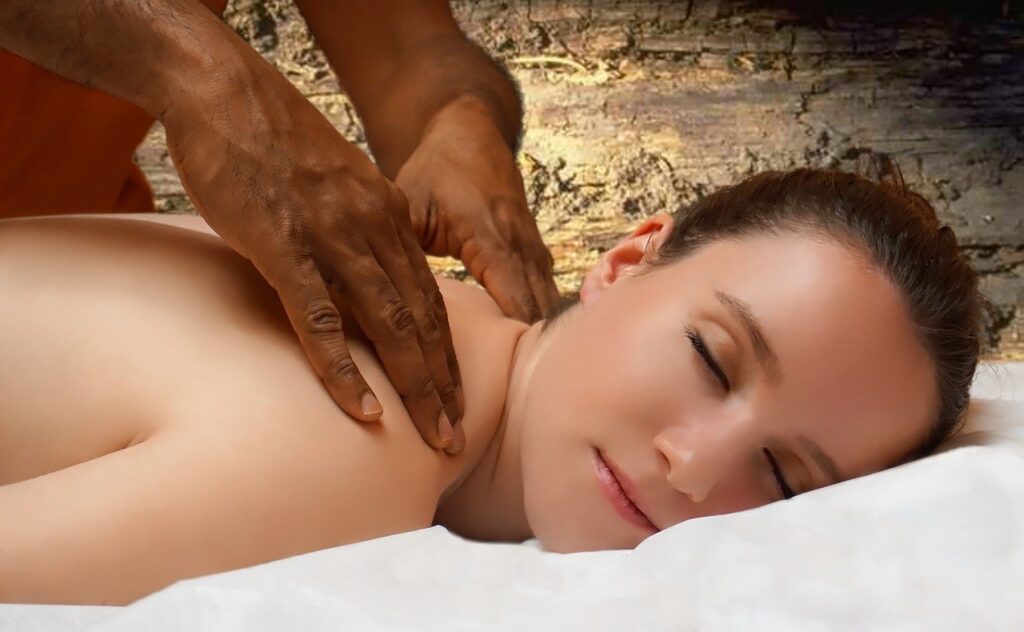 Focused on providing an affordable and cozy environment, The Impression Beauty Salon and Spa has worked hard to provide you with a truly amazing experience every time you come in.
No detail is left behind, as they offer everything from a full menu of hair services (including cuts, color treatments, and styling) to manicures, pedicures, facials, and makeup. From the moment you walk through the doors, you'll be greeted with a warmth that makes your stay enjoyable.
Our entire staff wants to ensure you have an extraordinary experience, so feel free to tell us exactly what we can do for you; our team is happy to exceed your expectations. We look forward to seeing you soon!
Address: 161A, opposite Arya Samaj temple, Sector 3, Trikuta Nagar, Jammu, Jammu and Kashmir 180012
#17. Bawe Wali Mata Temple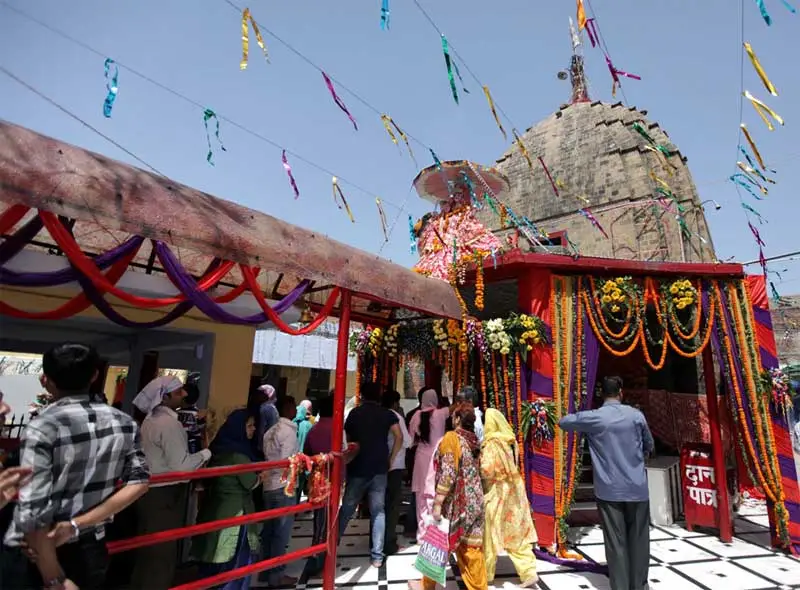 The Mahakali temple, also known as the Bawe Wali Mata Temple, was constructed on an elevated platform and had an idol of the Goddess Mahakali, made of black stone. Within the grounds of Bahu Fort, which has a view of the powerful Tawi River, is where Kali Mata Mandir was constructed.
The adjacent woodland has been transformed into the lovely "Bagh-e-Bahu" park. Inspired by the Mughal gardens, the park offers a stunning perspective over Jammu city. Another new tourist attraction is an aquarium that was just built. Around 3000 years ago, Raja Bahulochan constructed the fort.
Only the Mata Vaishnodevi temple is said to be superior to the temple. Many devotees go to Jammu each year to experience the city's spiritual vibe.
This temple, which is made of white marble and has a raised platform approximately 3.9 feet high, houses a black stone statue of the goddess Maha Kali. Only a few devotees can enter at a time because this temple is small inside.
Address: PVGJ+J25, Gorkha Nagar, Jammu, Jammu and Kashmir 180006
#18. Ranbireshwar Temple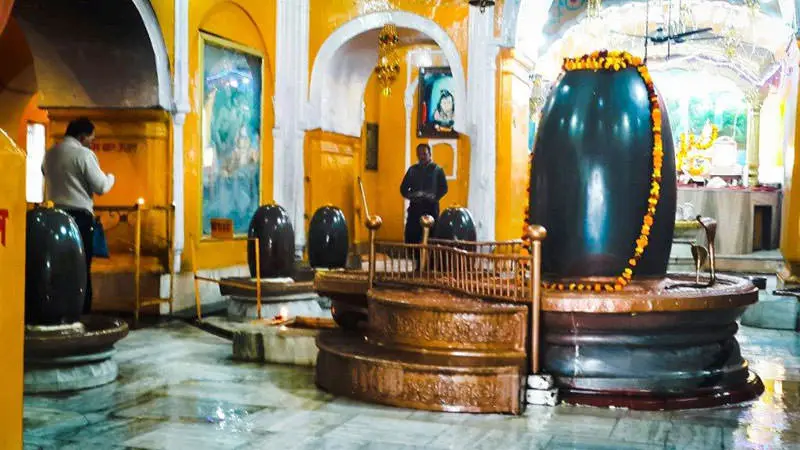 Start your morning with a visit to the Ranbireshwar Temple. The temple is dedicated to Lord Shiva and his consort, Goddess Parvati. It was built in the 13th century and is a huge architectural marvel that should not be missed.
Head there by first visiting the nearby Golden Temples dedicated to Lord Krishna and commemorating him as an incarnation of Vishnu. Your next stop will be Hanuman Garhi Palace. This palace has become one of the city's most iconic structures over time.
As you return to your hotel or resort for much-needed rest, do not forget to explore other notable attractions like Vijay Stambha, Shankaracharya Hillock, Jaikaal Memorial, and Akhnoor Fort; all of them being situated within proximity to each other.
Address: PVM7+WPM, shalamar Road near ciivil secretariat, Jammu
You may also like things to do in Hickory (NORTH CAROLINA), BRATTLEBORO VT (VERMONT), and FLORENCE, SC (SOUTH CAROLINA)
#19. Akhnoor Fort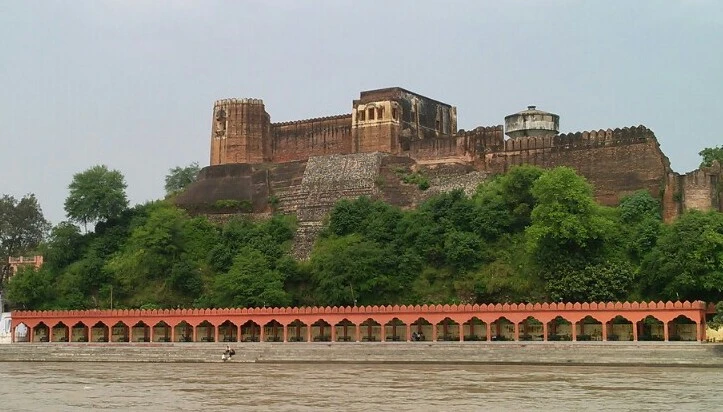 The Akhnoor Fort is a great place to be if you are looking for what to do in Jammu. A visit to this fort may be in order; it provides visitors with an interesting glimpse into different historical periods, and it's easily one of the best places to see in Akhnoor.
On the Chenab River's right bank lies a fort called Akhnoor Fort. Raja Tegh Singh began building the fort in 1762 CE, and his successor Raja Alam Singh finished it. At the fort's Jia Pota ghat on the Chenab riverbed, Maharaja Ranjeet Singh crowned Maharaja Gulab Singh on June 17, 1822.
The fort features thick defensive walls, bastions spaced at regular intervals, and battlements on top. At each corner are two-story watchtowers with battlements and merlons at their tops.
The fort is divided into two halves by a wall, and the wall's southern side contains a gate leading to the palace. The two-story palace has ornamented arches on the courtyard's walls, some of which feature mural paintings.
Both the northern and riverside sides provide access to Akhnoor Fort. The fort used to be largely in ruins, but preservation work is currently being done.
Address: Jammu and Kashmir 181201
#20. Manda National Park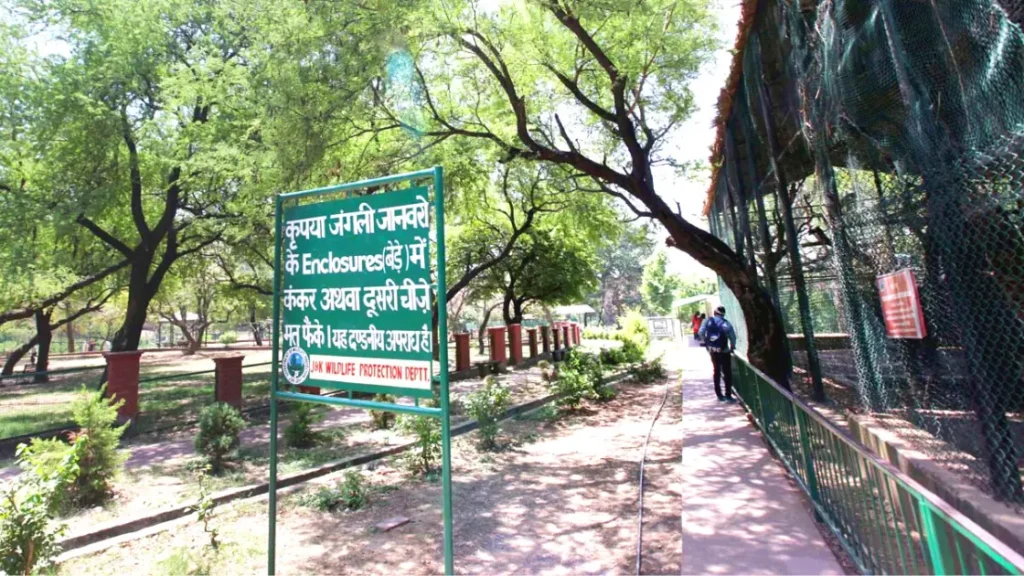 Mandi National Park is one of the best natural sanctuaries in India. If you're looking for a unique vacation experience with outdoor adventures, this park offers something different to every traveler.
You can go on a safari or walk among the exotic flora and fauna, which includes everything from butterflies to snow leopards.
Even if your idea of exploring nature doesn't include all that much hiking, you can also just come here and camp by spending hours relaxing around the scenic waterfalls and clear lakes. There are no worries about running out of things to do because there's always something new to discover.
Address: Palace Road, Janipur, near Harinivas, Jammu, Jammu and Kashmir 180007
#21. Central University of Jammu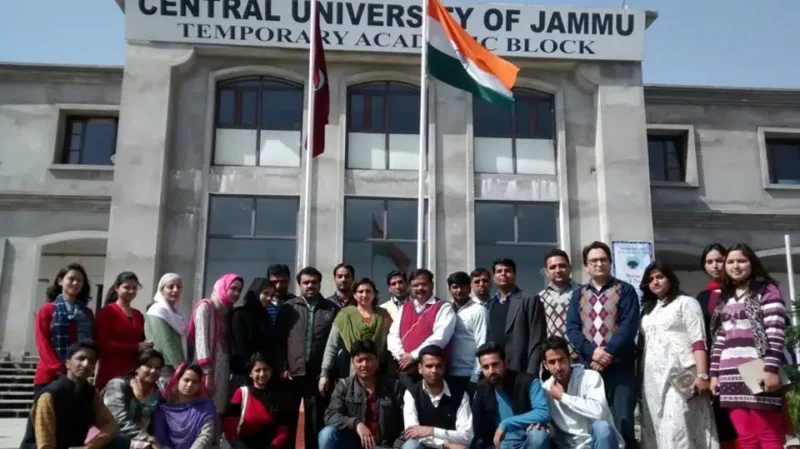 The Central University of Jammu has been rated among the top colleges in India. It is recognized internationally by various agencies, including the Association of Indian Universities, and is ranked as a 'high category' university.
The modern campus provides everything a student needs to excel in their academic pursuits, from world-class faculty and infrastructure, research facilities, books, and journals to well-equipped laboratories and sports facilities. Add this to your list of romantic things to do in Jammu, India, this weekend.
#22. Ganga Spa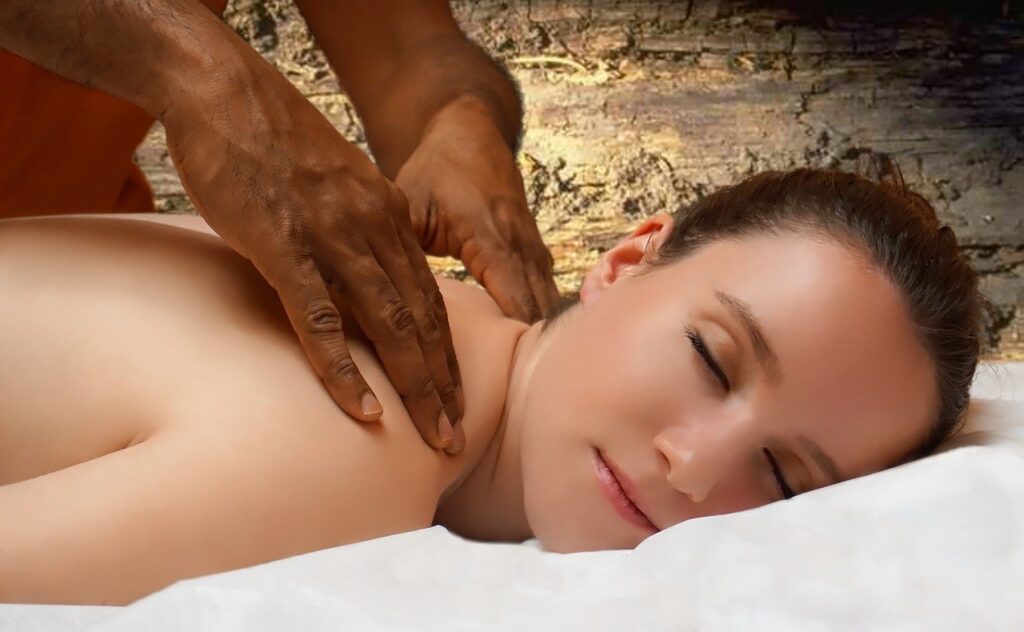 Renowned for its unique range of treatments like Ayurvedic massage, Balinese massage, Traditional Thai massage, and many more, the Ganga Spa is situated on the banks of a pristine water body.
The best part about this spa is that it also doubles up as a boutique that offers some excellent traditional Indian apparel if you want to indulge in amazing massages, head over to the Ganga Spa.
Address: 2nd floor, Highway, opp. Haryana marble, Channi Himat, Jammu, Jammu and Kashmir 180015
What to Pack for a Trip to Jammu?
We advise you to carry the following items with you:
Comfortable Walking Shoes: Make sure to have good walking shoes because you'll be doing a lot of walking throughout the city. I've cherished the Brooks brand shoes I've worn for years. For guys, I've linked them here, and for women, see it here.
Power bank: When exploring, we always have a power bank with us that is completely charged. In this manner, we can plug in our phone and recharge it on the road if the battery is becoming low. For navigation and photography, we rely extensively on our phones. Thus, this device is essential for us.
Bottle water: We prefer to take an insulated, reusable water bottle when exploring.
Travel journal: Making a list of the locations and activities you wish to accomplish while traveling is possible with a travel journal. This saves time and ensures that you make the most of your journey. You might look up interesting and hidden locations to visit!
Backpack: Whether planning a trip to North America or just going on a day hike, backpacks are necessary. Backpacks allow you to carry your items in one easy-to-manage location. They also allow you to keep your valuables close and safe.
What is Jammu Known For?
Jammu and Kashmir are known for their breathtaking natural beauty and extensive cultural legacy. It has beautiful lakes, gorgeous gardens, historic temples, and monasteries. Ladakh, Patnitop, the Mughal Gardens, Gulmarg, and Pahalgam are some of Jammu and Kashmir's most well-known tourist destinations.
Is Jammu worth visiting?
Yes, Jammu is worth visiting. It is the state's cultural capital, and its beauty can't be missed. The best things to do in Jammu are steeped in its culture with places like the temple, Ram Sethu and Dal Lake.
You'll find some of the best food here too, so it's great for locals who want to experience something new or tourists looking for a gastronomic adventure.
What is the famous food of Jammu?
The food culture in the city of Jammu is influenced by different cultures, adding a distinctive flavor to the region's cuisine. You will find food from different regions such as North Indian, Kashmiri, Chinese, Pulao, Rajma, Aloo Dum, etc. One of the famous dishes you must try when visiting this place is pakora.
Plan Your Trip to Jammu
For the best choice of destination in India, Jammu should be included. Jammu is a great city with a lot of nature to offer and lots of recreation to enjoy.
It is known for its religious shrines, majestic temples, cultural heritage, and glittering Shikhar. A memorable vacation or trip is attained with the above-listed top 22 things to do in Jammu.
Happy Travel!!!