23 Best Things To Do In Brattleboro VT (VERMONT)
There are so many free things to do in Brattleboro VT, that are fun and exciting, from mountain biking trails, horseback riding, hiking, boating, snowshoeing, and skiing nearby. There's always something to do in Brattleboro.
Whether you're visiting for the first time or are an old hand at the Brattleboro game, there are always plenty of fun things to do in Brattleboro, Vermont.
Here are 23 fun things to do in Brattleboro that you can use to plan your trip! No matter what time of year you visit, there's sure to be something on this list that strikes your fancy!
Fun Things To Do In Brattleboro VT
#1. Brattleboro Museum and Art Center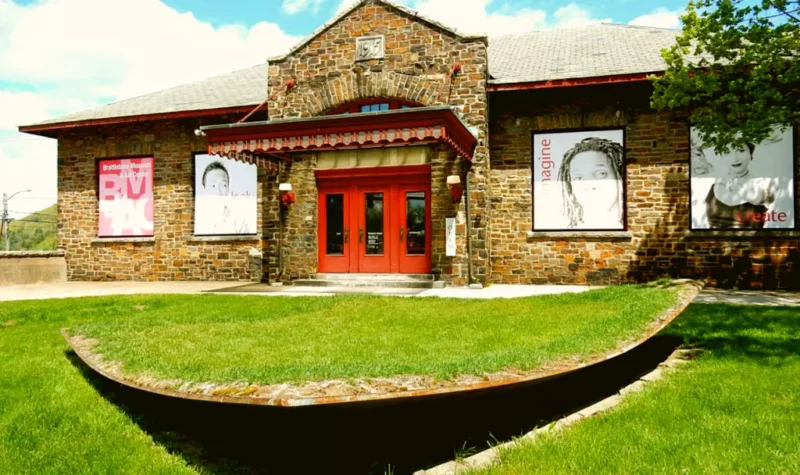 Brattleboro Museum and Art Center is an educational museum founded in 1972.
This museum was built with the sole aim of attracting people of all ages. Brattleboro Museum and art center is a pretty exciting place that everyone should add to their catalog of the things to do in Brattleboro VT.
This is because it inspires, educates, and enlightens all ages on the arts and other things the museum offers and day trips from Brattleboro, VT.
There are sculptured images that add beauty to the environment. Such images are an excellent sight to relax the commission of many art exhibits from regional and international artists.
Brattleboro Museum and art center also has a gift shop open to all visitors. One can get cards, games, books, prints, educational, and gift items in this gift shop. It also offers a parking space and is wheelchair accessible.
Above all, the Brattleboro museum art center possesses everything a museum should have, ranging from welcoming, accessible, thought-provoking, and inspiring.
It is located at 10 Vernon St. Brattleboro, VT 05301, United States.
#2. Madame Sherri Forest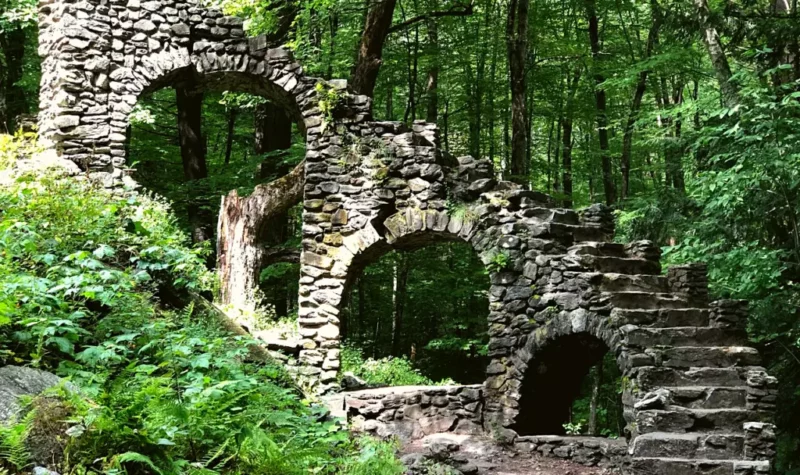 Madame Sherri Forest was named after a lady called Madame Antoinette Sherri. The stories about how the name came about are ancient, and I can't go into the details of that.
Madame Sherri Forest is regarded as one of the top places to visit in Brattleboro due to its castle ruin. The castle is located in the middle of the forest.
This forest encompasses seven great hiking trails, walking trails, Forest trails, etc.
Visiting Madame Sherri Forest is a remarkable adventure and should be on your list of things to do in Brattleboro, VT, in winter.
#3. Retreat Farm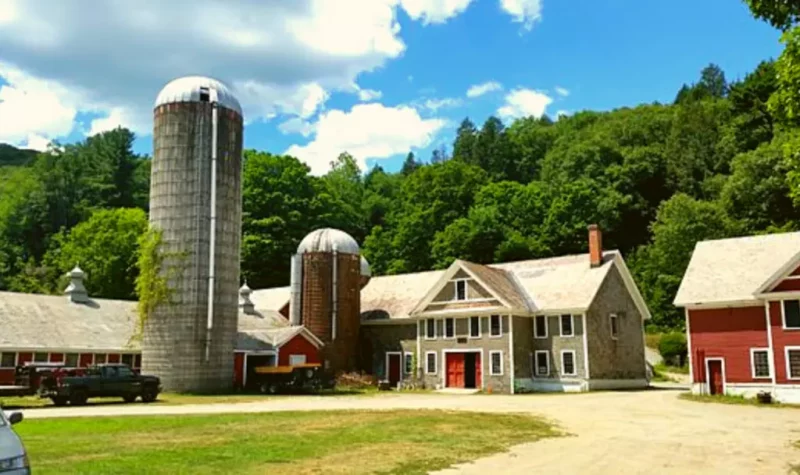 I consider Retreat Farm one of the best farms, and there is a need for you to explore the farm. The farm possesses a historic barn, a grassy square, 10 miles of trails, open water, and other sites for you to enjoy. It is a non-profit organization.
Visit retreat farm today and experience a new labyrinth garden, arts, walking paths, interpretative signs about the nature of the property, etc.
There are a lot of sights to enjoy on the retreat farm; wow, it is such an amazing place in the downtown Brattleboro VT.
Don't tell me that you've not included retreat farm in your things-to-do list yet, because if yes, you will miss a lot.
The farm also offers a Forest playground, a storybook walk, and gorgeous gardens to lighten your visit. Retreat Farm is wheelchair accessible, and it allows pets too.
It is located at 45 farmhouse square Brattleboro, VT 05301, United States.
#4. Vermont Centre for Photography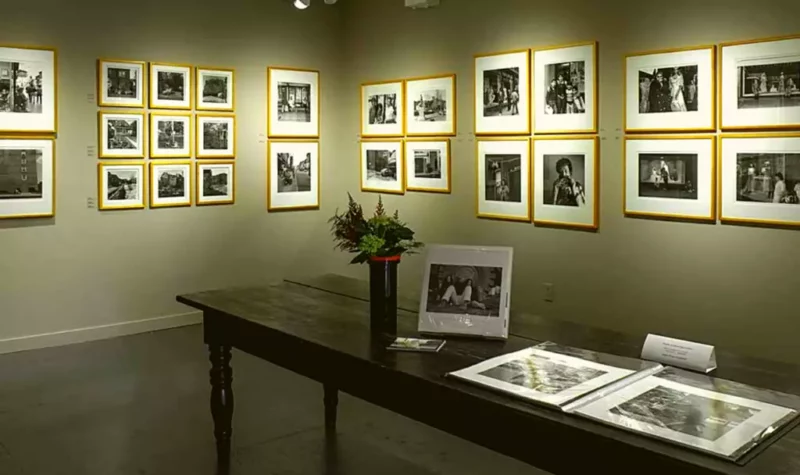 Vermont center for photography is one of the famous gallery destinations in Brattleboro, VT. It is a non-profit organization built to promote the photographic arts in the state and beyond.
The Vermont center is quite an interesting place to visit, featuring a monthly exhibition, a darkroom facility, artist talks and communication, and workshops that enlighten the center.
Be sure to add this center to your list of dog-friendly things to do in Brattleboro, vt.
It is located at 49 flat St. Brattleboro, VT 05301, United States.
Are you thinking of visiting Brattleboro this weekend? You can also check out the best things to do in Hickory, San Bernardino and San Angelo.
#5. Twice Upon A Time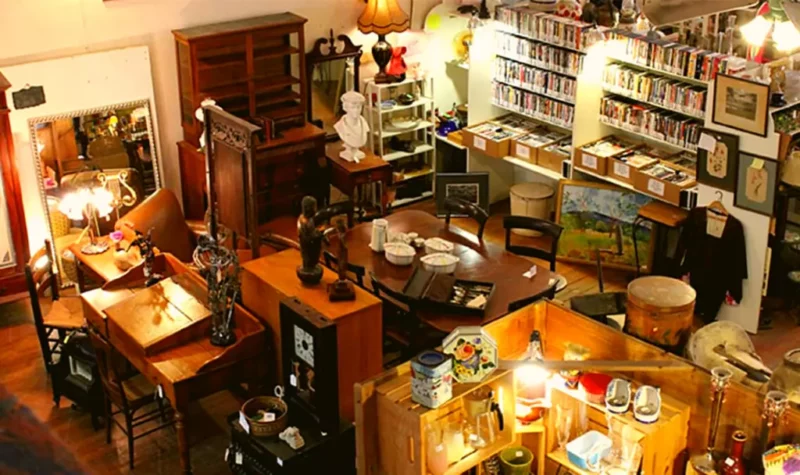 Everyone on vacation will need at least a place to shop for one or two items. This place is where twice upon a Time features.
Twice upon a time is a shopping center in Brattleboro, VT. It has three floors, 10,000 square feet of sales space, over 100 dealers, and 3,000 consignors.
Twice Upon a Time is a great place to shop for items ranging from antiques, collectibles, furniture, vintage and designer clothing, and home decor. It offers consignment and vendor booth rentals.
Shopping Twice a time is quite fascinating and fun, which one need not miss out on.
It is located at 63 Main St. Brattleboro, VT 05301, United States.
#6. Saxton River Distillery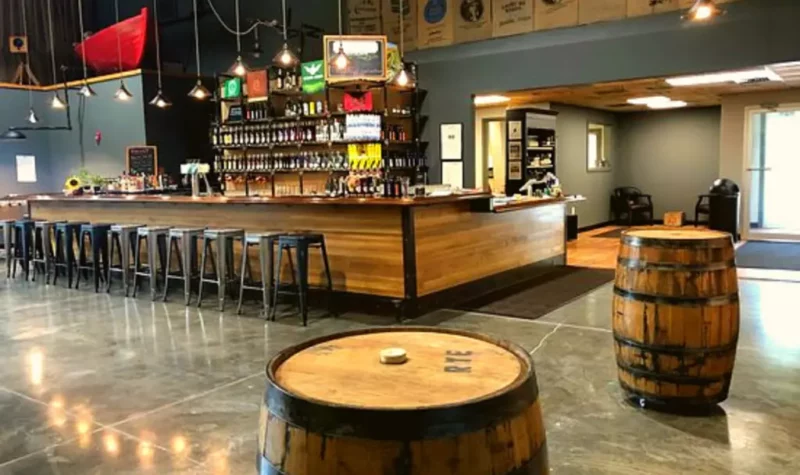 Saxton's river distillery is a wonderful spirit-producing company that uses the finest agricultural products in its production.
It produces three sampling maple products: sampling maple liqueur, sampling maple bourbon, and sampling maple rye with perc, coffee, liqueur, and snowdrop gin.
Saxton's river distillery is a great place that all spirit lovers must not miss.
Not to worry about how it tastes, for it is made from purely natural products, and they offer to test for all their drinks. Above all, saxtons distillery is endowed with a very welcoming staff. Why not visit today and enjoy the finest spirits.
It is located at 155 Chickering Dr, Brattleboro, VT 05301, United States.
#7. Creamy Covered Bridge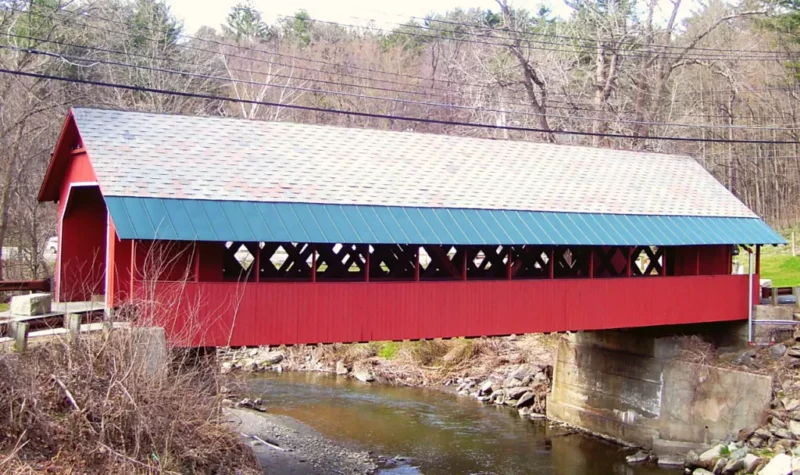 A creamy-covered bridge is a historic landmark in West Brattleboro, Vermont. It is about 24 meters (80 feet) long and 5.8 m (19 feet) wide. The bridge is roofed, top with metal handles to hold upon walking through the bridge.
It is a very interesting place and sight for every tourist to visit and it is a very good destination for a picnic.
it is located at 500 Western Ave, Brattleboro, VT 05301, United States
#8. Bonneville Environmental Education Centre
Bonnyvale environmental education center is commonly known as BEEC. They provide quality outdoor education and have done so for over 25 years.
They also provide education on the importance of conserving the natural environment. From my review, everyone would love to be educated about their trip, especially their environment. Bonnyvale environmental education center has provided this knowledge for us.
We can sit and watch. Visiting BEEC should be among the first things included in your things to do in Brattleboro, VT, today.
BEEC is located at 1223 Bonnyvale Rd, Brattleboro, VT 05301, United States.
#9. Sunset Lake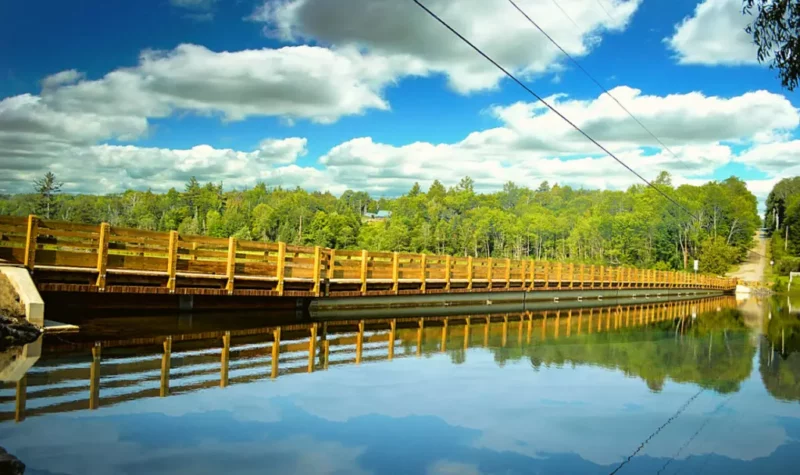 Sunset lake is a hard water seepage lake with a depth of 55 feet. It is regarded as the deepest lake in Windham county.
Sunset lake is a high-quality lake to chill out in during the summer. It is a good place for fishing, and it features Park which offers so many Fortunes, such as; picnic tables, grills, toilets, playgrounds, and boats. Taking of alcohol is not permitted in the Park.
Sunset Lake has a nice view from which you can relax and have fun. Don't forget to add this to your free things to do in Brattleboro, VT, this weekend!
It is located on sunset lake Rd, Brattleboro, VT 05301, United States.
#10. Living Memorial Park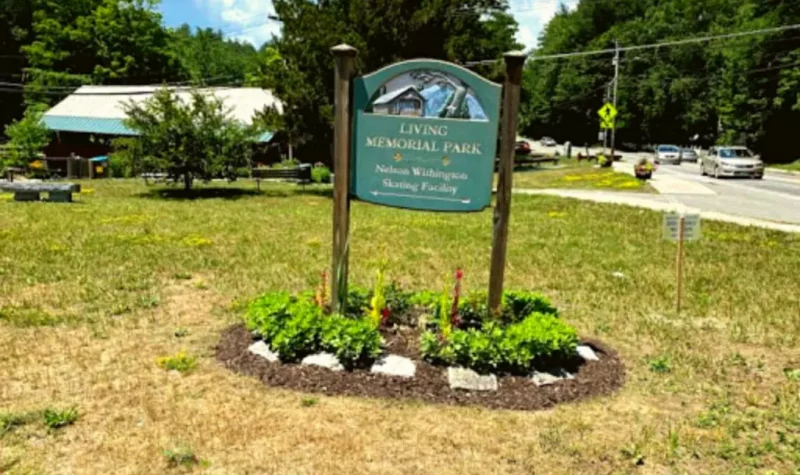 Living Memorial Park is a very interesting place to visit. It is a great and lovely Park which entertains tourists for all the four seasons of the year.
They offer a nice swimming pool, ski slope, a pavilion at the top of the hill, a full market, restrooms, etc.
Living Memorial Park is a good place where you can bring beer and enjoy with your loved ones; in other words, they accept beer and alcohol.
Living Memorial Park is located at Memorial Park Dr, Brattleboro, VT 05301, United States.
#11. Enjoy Yourself at the Brattleboro Area Farmers' Market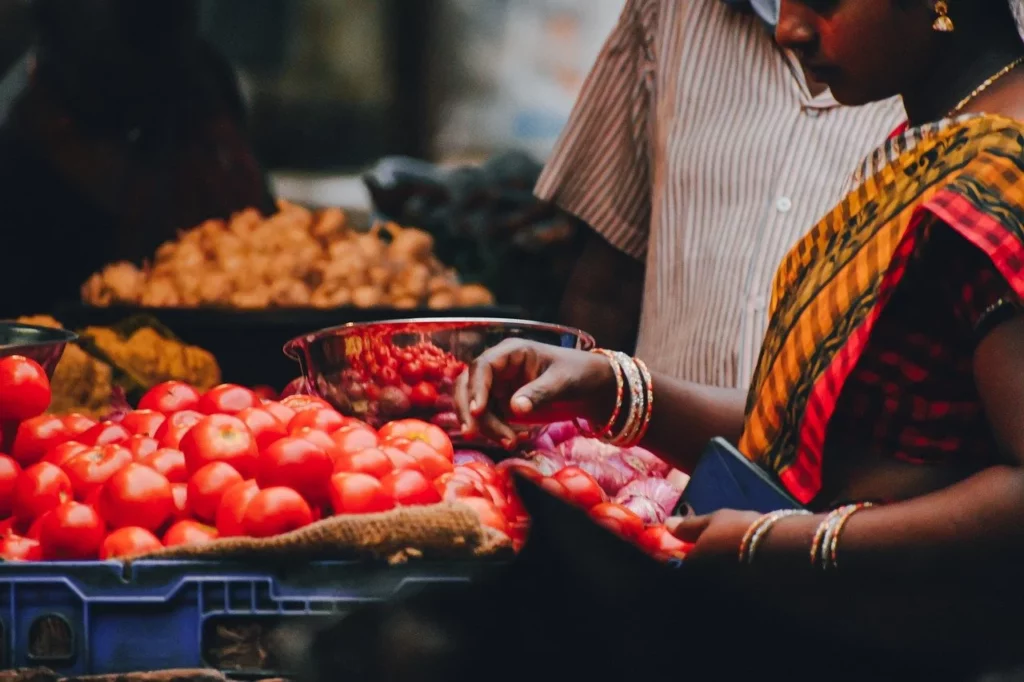 The Brattleboro Area Farmers' Market is a top-rated farmer's market with over 50 traders providing various goods and services, including agricultural products, live music, arts and crafts, and ethnic delicacies from across the world.
The market, which is the most important farmers' market in Southern Vermont, gives residents and tourists a crash education in Vermont cuisine.
Free-range cattle and lamb, cheeses, honey, freshly baked pastries, fruit and vegetables, and maple syrup are among the goods available.
The Brattleboro Area Farmers' Market is open every Wednesday from 9 a.m. to 2 p.m. at Whetstone Pathway off Main Street. The Saturday market is held simultaneously in the west of town at the Creamery Bridge.
Address: Farmers Markets, Route 9 West, Brattleboro, Vermont
#12. Cheshire County Historical Society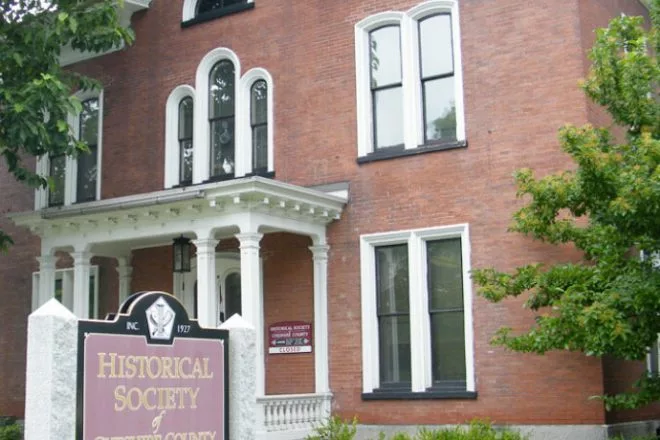 The Historical Society of Cheshire County was founded as a non-profit organization in 1927. It is dedicated to preserving and promoting the area's heritage.
A 13,000-square-foot museum houses the Historical Society of Cheshire County's historical records and exhibits.
It aims to gather, preserve, and transmit Cheshire County's history.
To fulfill its objective, the Historical Society of Cheshire County distributes and interprets historical resources with those interested in the county's past and present.
The Historical Society of Cheshire County is a resource center that houses artifacts, archives, manuscripts, research collections, and public information. It also provides funding for educational exhibits and publications.
#13. Top of the Hill Grill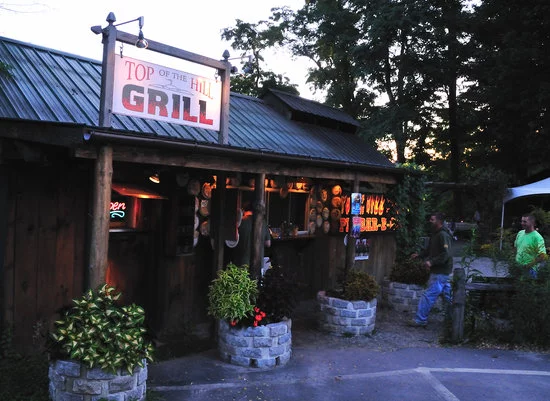 Top of the Hill Grill is Brattleboro, vt restaurant. It is family-friendly and features authentic barbecue dishes such as grilled beef, smoked turkey, freshly ground, pure beef burgers, brisket, ribs, and hickory-smoked pig.
Top of the Hill Grill also offers delicious prime-cut meats, salads, and sides, including roasted potatoes, cornbread, baked beans, root vegetables, and coleslaw.
Vegetarians are provided for as well, with a variety of non-meat meals and pasta options.
Mac & cheese, hot dogs, chicken fingers, burgers, and sloppy joes are available on the premium exclusive children's menu.
The lovely wooden deck with picnic tables gives excellent outside eating in the summer, while the interior heated deckhouse provides comfort in the winter.
#14. Hermit Thrush Brewery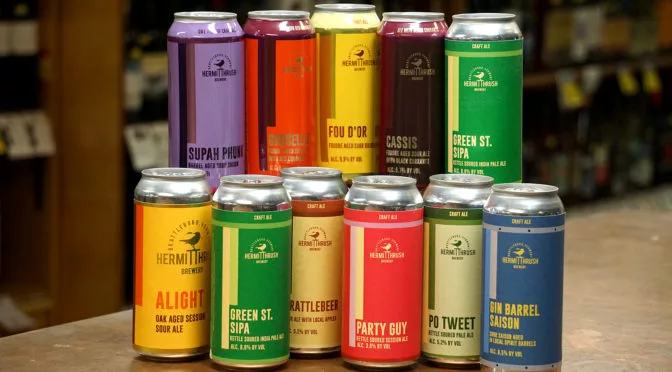 Hermit Thrush Brewery was launched in 2014 by Christophe Gangné and Avery Schwenk. It's a small brewery that makes fruit and Belgian-inspired beers.
It provides unique excursions and beer samples. Local artists' work is also on show at Hermit Thrush Brewery.
Hermit Thrush Brewery has swiftly established a reputation for producing outstanding sour and wild brew styles utilizing renewable energy and environmentally friendly methods.
The gorgeous brewery oozes old-world charm with exposed masonry, exquisite archways, and a charming tasting room constructed of reclaimed wood. The Party Guy, Brattlebeer, Brooks Brown, Dizzy Vicar, and Silly Friar are among the beers available in the tasting room.
#15. Dine at Dosa Kitchen for a delectable meal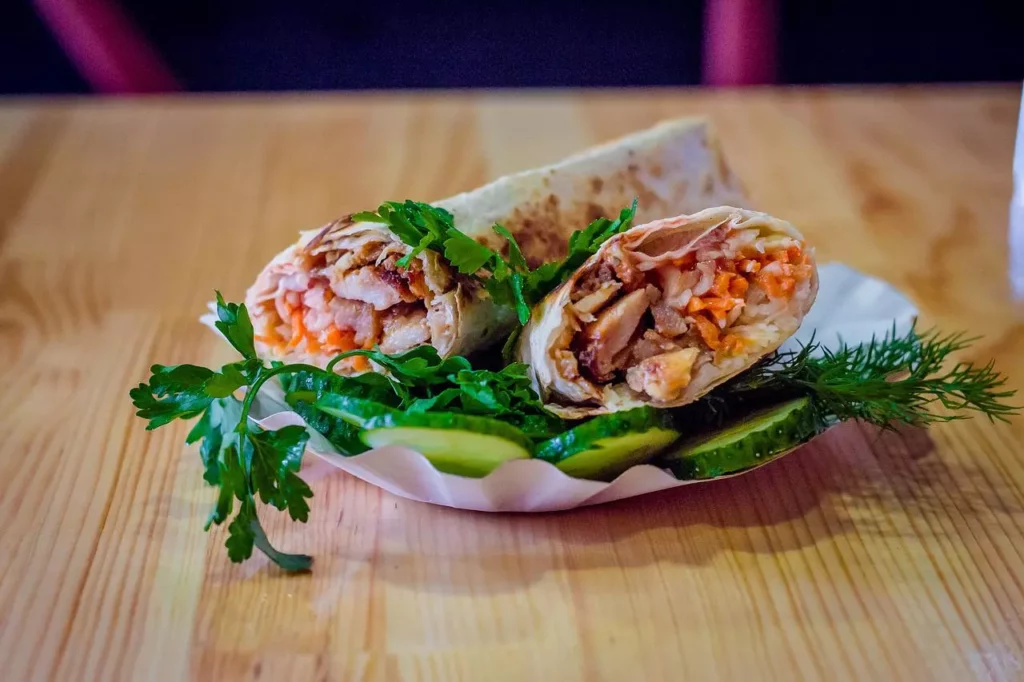 Dosa Kitchen is situated in the middle of Brattleboro, in the Grafton Cheese Village. It offers a diverse and delectable South Indian fare.
Leda Scheintaub, a cookbook author, owns the food truck.
The dosa, a crispy, sour fermented rice, and lentil crepe are one of the cuisines cooked and served in the truck's small kitchen.
Dosa Kitchen also offers made from scratch dosas such as the traditional masala dosa, the non-traditional kimchi bacon dosa pancake, and the signature dosa dog.
A slice of large pork and beef is accompanied by a wrapped hot dog stacked with tangy homemade mustard, Grafton cheddar cheese, and masala sauerkraut – and caters to all dietary needs, from vegetarian to vegetarian gluten- and dairy-free. Dosa Kitchen may also cater to private gatherings and parties.
#16. T.J. Buckley's Uptown Dining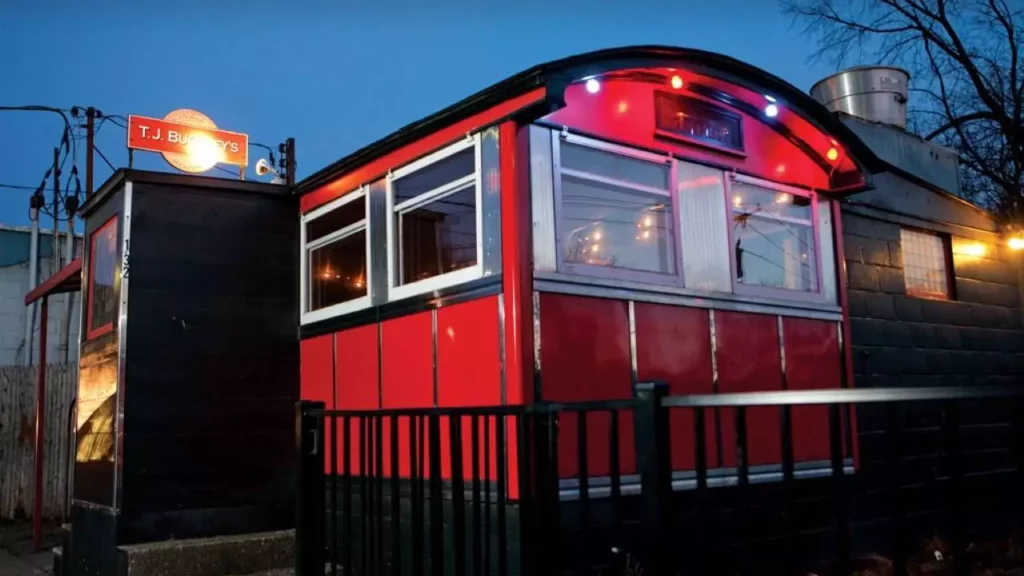 T.J. Buckley's Uptown Dining is housed in a 1925 Worcester Dining Car renovated. Chef-Owner Michael Fuller is in charge.
T.J. Buckley's is open for supper from Thursday through Sunday, except for Wednesdays. It also is a family-friendly restaurant that serves seasonal organic food sourced from local farmers and suppliers.
Its menu features a variety of New American cuisine with a European twist derived from Chef Fuller's classical French background, including chicken, vegetables, meat, gluten-free meals, and fish.
T.J. Buckley's Uptown Dining serves delectable and freshly cooked salads.
Winter vegetables, rabbit loin wrapped in Serrano ham and Maine heirloom beans, poached Bosc pear, Crispy Pork Belly with Diver Scallops served with gritty polenta cake, black trumpet mushrooms, and steamed winter greens, among other dishes.
#17. Day Glow Skin & Body Care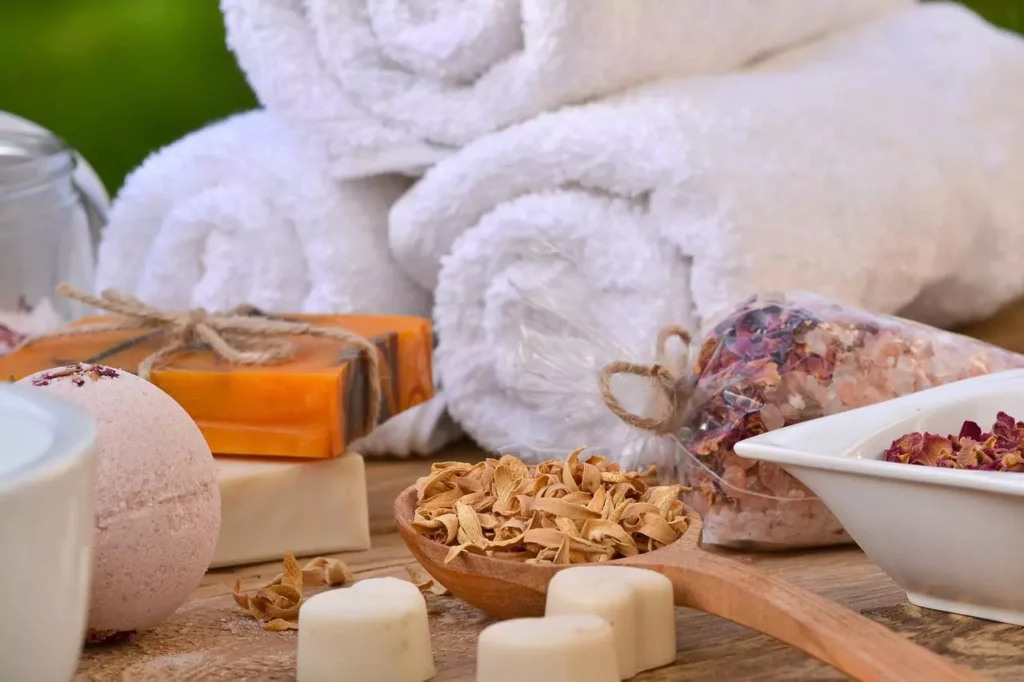 Head to DayGlow Skin & Body Care for a much-needed massage and other professional spa services. On top of being trained by Day Glow's owner, licensed esthetician Karen Thomson-Puri, each therapist there has also been trained and certified by notable beauty school Willoughby Institute.
The treatments at DayGlow include Swedish massages; deep tissue massages; aromatherapy; therapeutic clay facials; waxing, microdermabrasion, and lash extensions (for upper lashes only); acupressure cupping techniques; reflexology.
Add some pampering to your weekend and book an appointment with one of Day Glow's talented aestheticians today! Be sure to add this to your list of things to do in Brattleboro Vt this weekend!
#18. Tasha Tudor Museum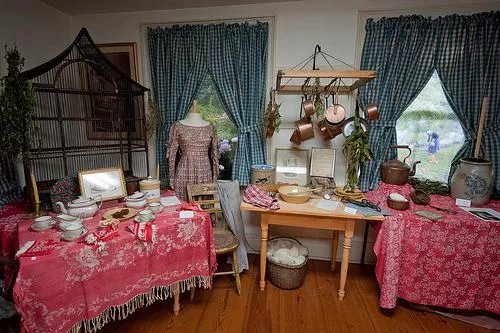 Yes, you've heard of her. Not only is Tasha Tudor an American icon, her artwork and books have charmed children for generations, but she's also a local girl who lived and died in Brattleboro.
The museum is located right on Route 5 but not far from downtown. It's easy to spend an afternoon browsing paintings by more than 20 local artists, exploring Tasha Tudor's creations, and laughing at her many sketches of people she met throughout her life.
#19. Fort Dummer State Park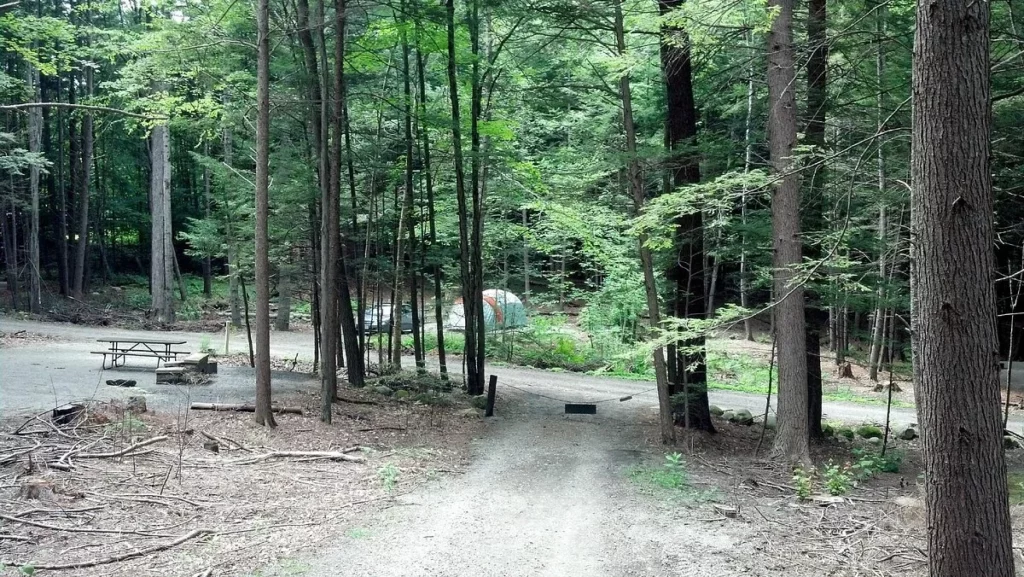 Fort Dummer State Park is a must-see if you're into history and nature. The park itself includes more than 2,000 acres of land and is home to more than 200 species of birds and woodland animals like bears and deer.
During the winter months, when Vermont's Green Mountains are blanketed with snow and ice, cross-country skiing trails are also available.
With so much variety packed into such a small space, it should come as no surprise that Fort Dummer State Park has been named a National Natural Landmark.
#20. Estey Organ Museum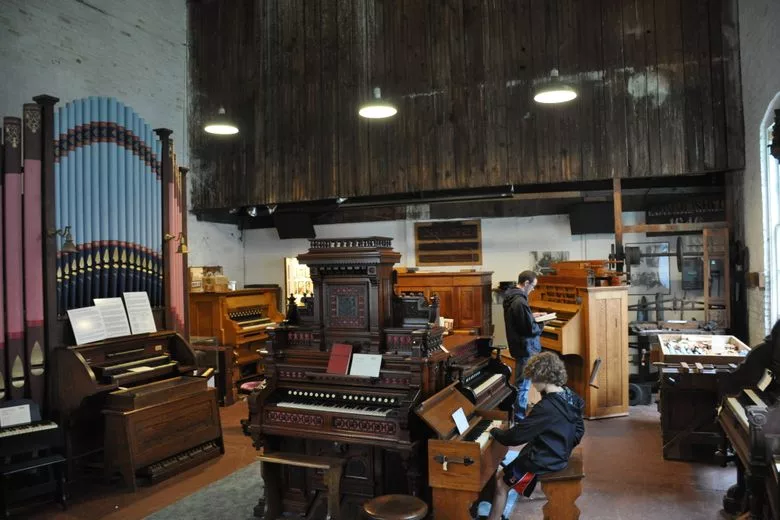 If you are a music lover, you should add Estey Organ Museum to your list of things to do in Brattleboro this weekend.
It is an excellent place to visit and enjoy amazing moments with family and friends. The museum has some great musical instruments which will amaze you for sure. It is an excellent place for all age groups as it has something for everyone.
The museum also features some interactive exhibits to make your trip memorable and worth remembering forever.
So if you want to have fun, don't forget to include Estey Organ Museum on your list of things to do in Brattleboro VT, this weekend!
#21. Grafton Village Cheese Company Brattleboro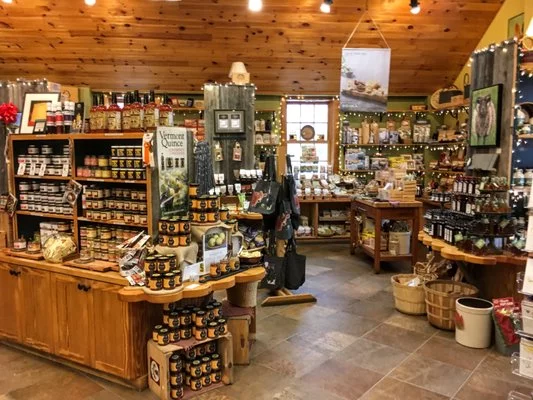 If you're into artisanal cheeses and want to know more about how they're made, visit Grafton Village Cheese Company.
The owners of Grafton Village offer free tours through their cheese-making facilities every day at 10:30 a.m., 11:30 a.m., 1 p.m., 2 p.m., 3 p.m., and 4 p.m.; call ahead if you have any questions or for more information about other time slots.
While there, check out their store; it's full of an amazing selection of cheeses from all over New England and beyond, including many that you can sample!
They also sell lots of interesting foodie items like honey and jam, so bring your credit card (and maybe even your appetite).
#22. Delectable Mountain Cloth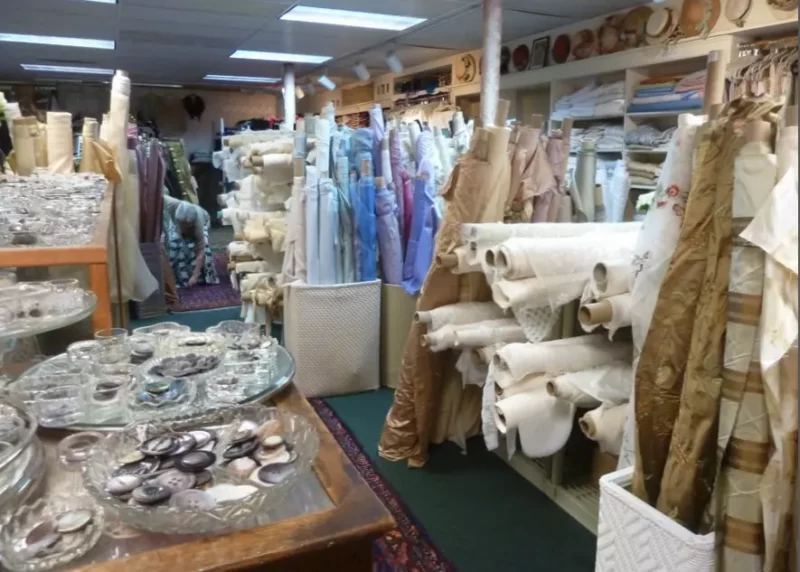 If you're searching for fun things to do around town, look no further than Delectable Mountain Cloth. This local fabric shop sells various fabrics and notions, including beautiful quilting cotton from Moda and European imports like Andover Fabrics.
The staff is incredibly friendly, and they also provide custom decorating services. Visitors can also browse through historical magazines on display at Delectable Mountain Cloth.
Although it may not be free, prices range from $9-$10 visiting Delectable Mountain Cloth is sure to prove worthwhile. Even if you're not looking for fabric or supplies, simply dropping by is worth your time; when else will you get a chance to stop by an old-fashioned fabric store?
Plus, there are often sewing classes available at reasonable prices. Whether you want to learn how to sew your pillows or create holiday decorations, these classes have something for everyone.
Also, those who take these classes earn points toward gift certificates that can be used for future purchases! So don't delay. Stop by Delectable Mountain Cloth today! You won't regret it!
#23. Latchis Theater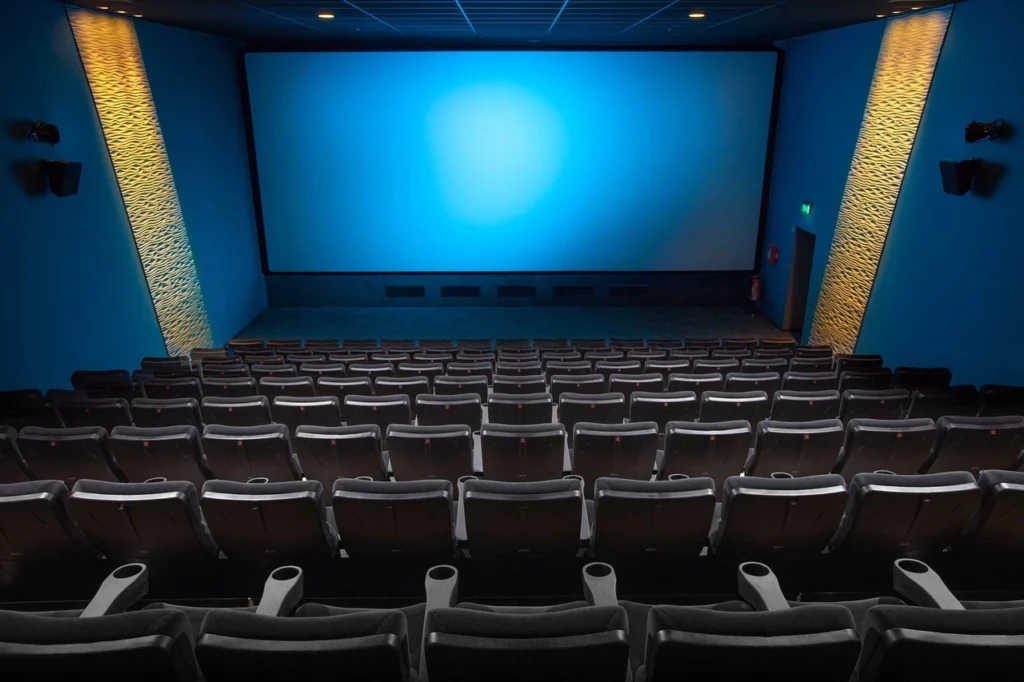 For live music and more, visit Latchis Theater. Enjoy a concert for as little as $10. It also has special events that are open to all ages.
If you're craving some culture on your trip through New England, spend a day at Latchis Theater! Check out their website or call them if you have any questions.
They also have an outdoor skating rink nearby with skate rentals available on site! And don't forget about their café where you can grab a bite to eat before or after your show. You won't regret it!
Plan Your Trip To Brattleboro, Vermont
Brattleboro is a very small, beautiful town with friendly people who are somewhat diverse. It has the best views, and you will love to explore.
Brattleboro is known for its great restaurants and wonderful flavors in the main street area. They have a nice brewery, shopping, movies, bowling, a hospital, and more.
I am convinced of a memorable vacation with the above-listed things to do in Brattleboro, Vermont.