23 Best & Fun Things to do in Minocqua Wisconsin
Looking for the best things to do in Minocqua, Wisconsin? Minocqua is a city that offers visitors a lot to do and see. Whether you are interested in exploring the local culture or looking to relax, Minocqua is the best place to go.
The Minocqua Winter Park features a cross-country skiing venue, a sledding hill, the world's oldest amateur water skiing team, the Min-Aqua Bats, and many more. It offers great experiences to people who seek to have the best vacation. In Minocqua, there are activities and events one can get into for both introverted and extroverted people.
While summer brings in the most tourists, there are plenty of Minocqua things to do and popular attractions during the fall, winter, and spring that you will be spoilt for choice.
I have compiled a list of the fun things to do in Minocqua to help you make the most of your visit.
To cater to everyone's tastes, I've listed various events, activities, and attractions, so keep reading to discover something that piques your interest. There are so many things to do in Minocqua that you could stay here a whole year and still not even scratch the surface!
Now let's look at some of these wonderful Minocqua activities and attractions.
23 Best Things to do in Minocqua Wisconsin
#1. Go Ziplining!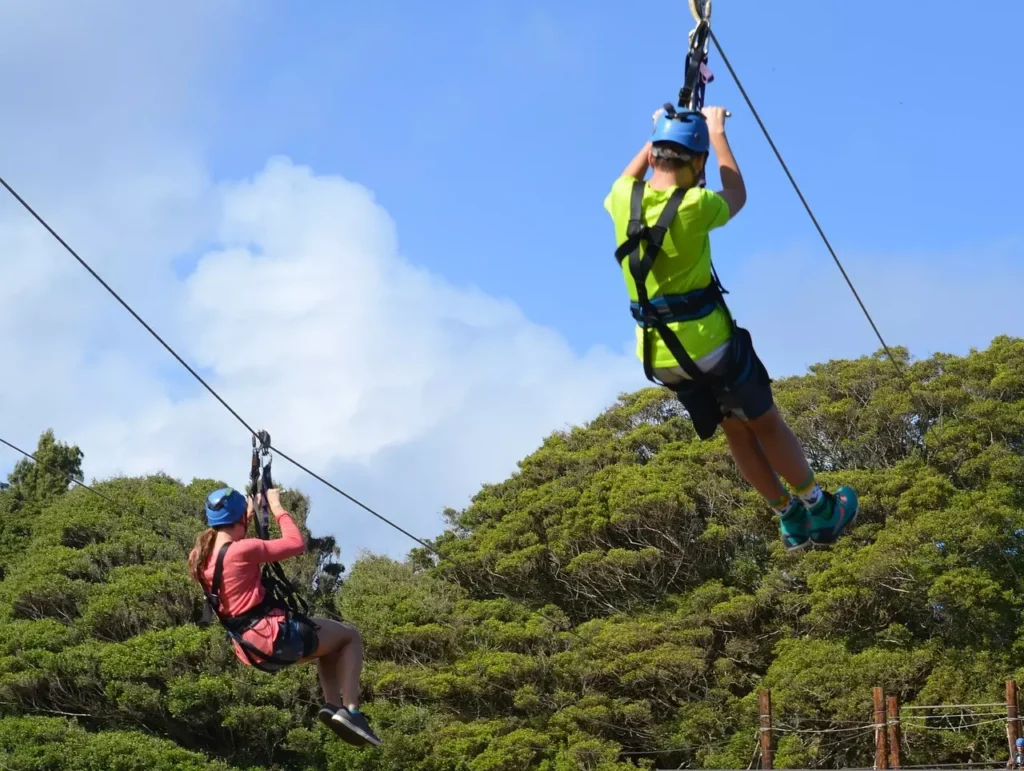 Ziplining is a daring, fun game that only someone with the heart of stone can get into. It's a process of crossing through with ropes up high, and those who are afraid of heights always try it out to fight their fear of heights.
One of the top things to do in Minocqua is the Northwoods Zipline, which has the biggest zipline canopy in Wisconsin. You'll experience the rush of excitement across nine ziplines and five adventure bridges above the forest canopy for two and a half hours. One of the beautiful lakes in Minocqua is crossed by the 1,000-foot zipline.
Even though this is a year-round pastime, nothing compares to the beauty of flying above the changing autumn foliage.
Children of all ages may ride zip lines at Northwoods Zipline. This wilderness adventure exercise is appropriate for children three and up. A tree-top obstacle course featuring zip lines, amusing bridges, swings, and climbs is also available.
They provide a variety of activities, including zip lining, aerial trekking, mountain biking, paddle boarding, hiking, and wilderness group dynamics.
Their tours include professional, trained guides to show you the ropes and teach you about the Northwoods forest and surroundings.
#2. Visit Snowmy Kromer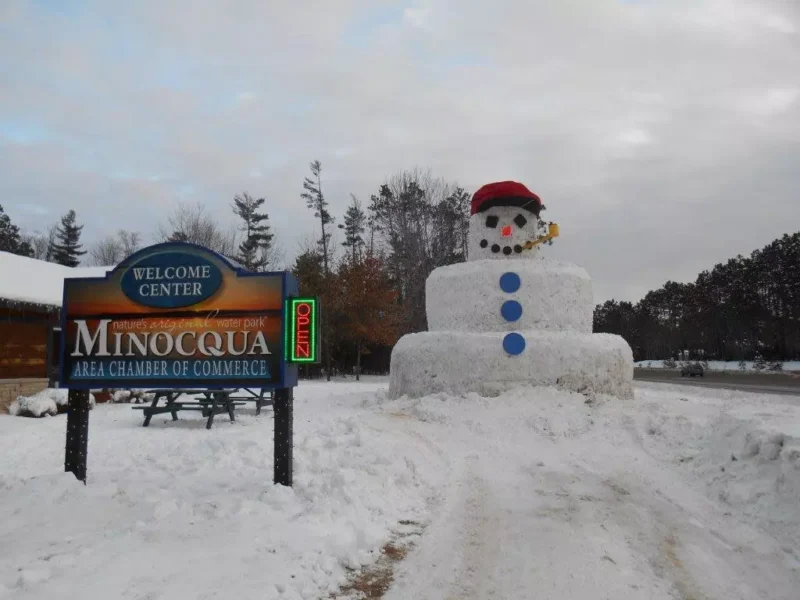 After a fresh snowfall, you are bound to see children in their yards building a traditional snowman, but Minocqua claims a snowman that puts Frosty to shame.
Snowmy Kromer was named for the Stormy Kromer cap that adorns his head. While Stormy Kromer's are a popular hat that you will find many people wearing out and about on chilly Minocqua winter days, Snowmy's hat is only one of two hats ever made.
His special size 96 Stormy Kromer cap was custom designed by Stormy Kromer Mercantile CEO Bob Jacquart.
One of Minocqua's greatest attractions and a must-see for winter activities is Snomy Kromer. Locals built the enormous snowman known as Snowmy Kromer in the 1960s. Snowmy Kromer has a base that is 24 feet wide and a tower that is 30 feet high.
Fun pictures may be taken with the enormous snowman to remember your winter vacation in the Northwoods.
Only two sizes of 96 Kromer hats are worn by Snowy Kromer globally. Until you see this towering Minocqua mascot, winter hasn't arrived. He is a fantastic huge companion for the nearby Woodruff, Wisconsin, location of the World's Largest Penny!
#3. Bike along Bearskin State Trail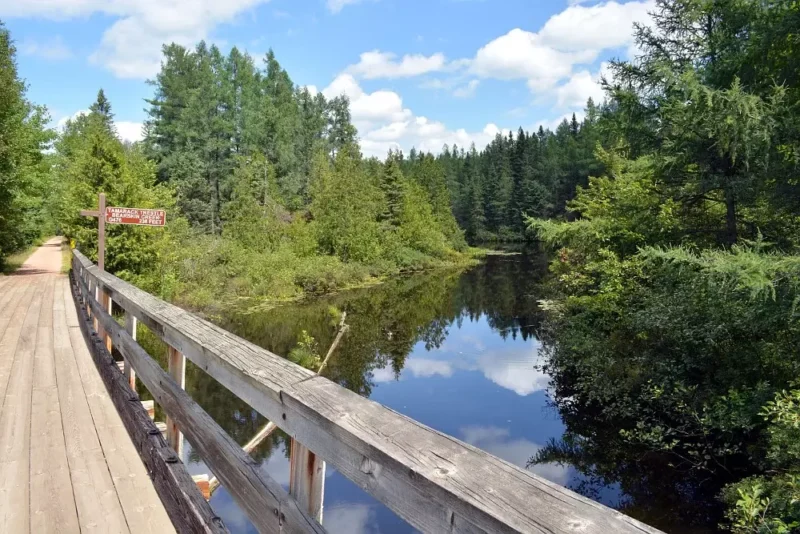 From the name BEARSKIN, one might think it's a trail filled with wild animals or a dangerous zone. No, it's a clear path on which you can go biking while clearing your head or go on a walk with your family and get to see nature and birds camping.
The Bearskin State Trail is hands down one of the best things to do in Minocqua for anyone searching for peaceful wildlife areas.
Bearskin State Trail is 18.4-miles of scenic landscapes along a former railway that used to transport logs in the 1800s. The trail is mostly flat, making it suitable for families of all ages.
This is an easy trail to bike, walk, or run on that passes by lakes, creeks, and forests brimming with spruce, oak, birch, maple, elm, and pine trees.
You are likely to see some wildlife on your ride. I often spot birds and white-tailed deer amidst the trees. The trail stops at several landmarks where you can learn about the history of the former railroad corridor.
#4. Lake Tomahawk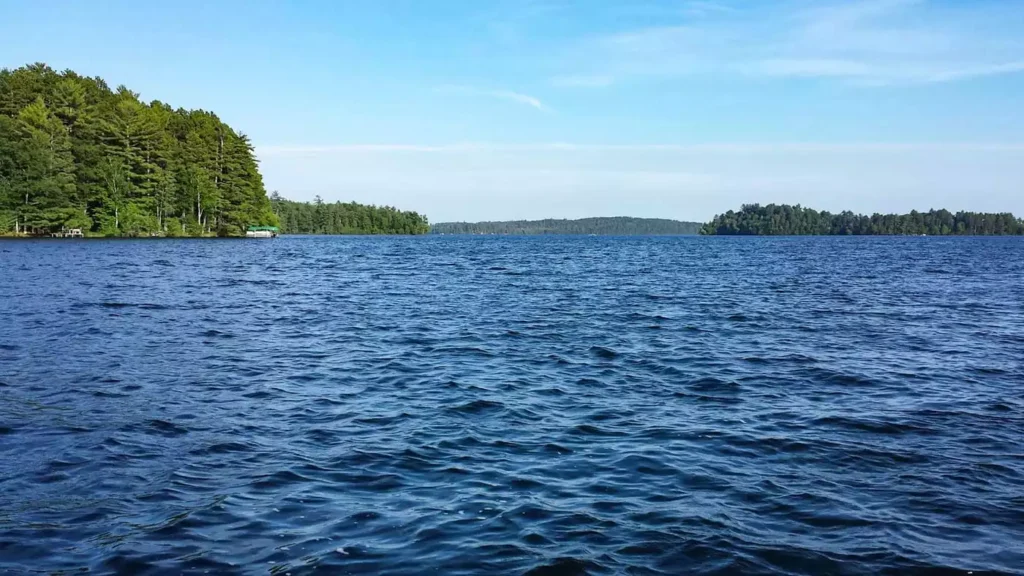 Lake Tomahawk is a beautiful site in Minocqua where one can go out to enjoy the coolness of the water and the beautiful fish. It's one of the fun activities in which a family can get entangled together.
Fish, including panfish, musky, smallmouth bass, walleye, and pike, may be found at Lake Tomahawk. The lake contains a variety of fish species that anglers may capture.
Boaters can cruise miles of open water, while water skiers can take advantage of the wide water. In addition to offering excellent fishing year-round, Tomahawk Lake is a stunning location for fishing during the fishing season.
The Lake Tomahawk region is the ideal location for hunting, including hunting big bucks and other games. Lake Tomahawk has many entertaining summertime activities, like snowshoe baseball games, the Fourth of July parade, which has spectacular fireworks, and many others.
#5. Min Aqua Bat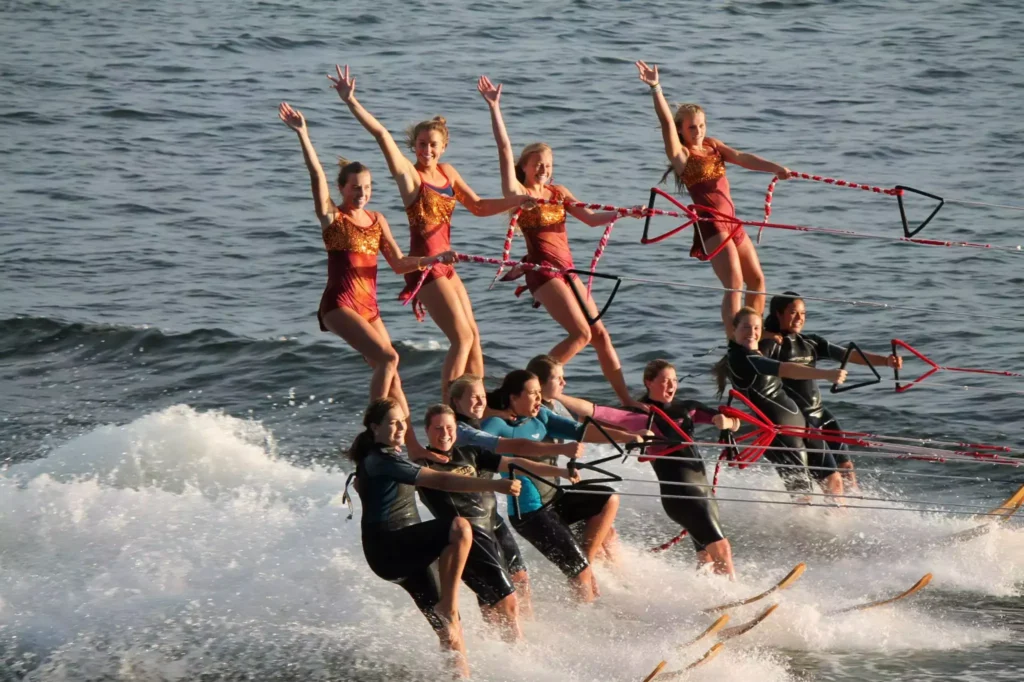 The Min Aqua Bat is the oldest water ski club and a wonderful place in the US if you are looking for what to do in Minocqua, Wisconsin. It is the only continuously active amateur club in the U.S. One can go with their family to experience the show and be entertained by its amazing performance.
The show kicks off from the middle of June till the end of August on Lake Minocqua every Sunday, Wednesday, and Friday as they have every year. The show comprises skydiving, water skating, and lots more.
In 1950, the Min-Aqua Bats Waterski Club was founded by neighborhood youth who went water skiing every Sunday. The club has taken part in several performances and shows.
The Min Aqua Bat Waterski club participated in regional, state, and national tournaments and took first place in salom, jumping, waterskiing, stunts, and barefoot contests.
The Min-Aqua Bats Waterski Club's performance is entertaining, thrilling, and fun. For a memorable experience, include a visit here on your list of things to do in Minocqua, Wisconsin.
Address: 422 W Park Ave, Minocqua, WI 54548, United States
Are you about to embark on an adventure to Illinois? Why not explore some of the top activities in bloomington illinois, Effingham Illinois, and Best Things to do in Schaumburg Illinois.
#6. Minocqua Party Cruises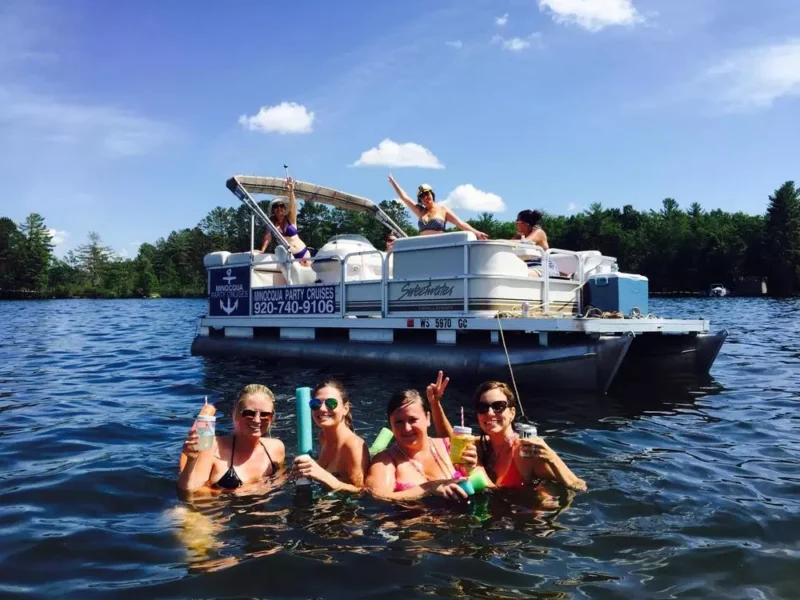 A lover of outdoor fun time with friends and loved ones? Minocqua Pontoon Adventure/Party is here for you.
The Minocqua party is another fun place and thing to do on a sunny day. Here, a pontoon boat is offered to you and your family to have fun and the adventure of a lifetime.
Minocqua Party Cruises is dedicated to offering a fun and memorable experience to anyone wishing to enjoy the fantastic lakes of northern Wisconsin; they make sure that their passengers want the pontoon rides.
Each crew of Minocqua Party Cruises travels the waters of the Lake Minocqua Chain, and the chain includes Lake Minocqua, Lake Kawaguesaga, Lake Tomahawk, and Mid Lake. Every lake explored has something exciting and fun to offer that is worth the time and money.
It is a perfect place to bask in the sun, kick back a few, make new friends, and meet and chat with the friendly locals in the area.
Address: 323 E Park Ave, Minocqua, WI 54548, United States
#7. Timber Ridge Golf Club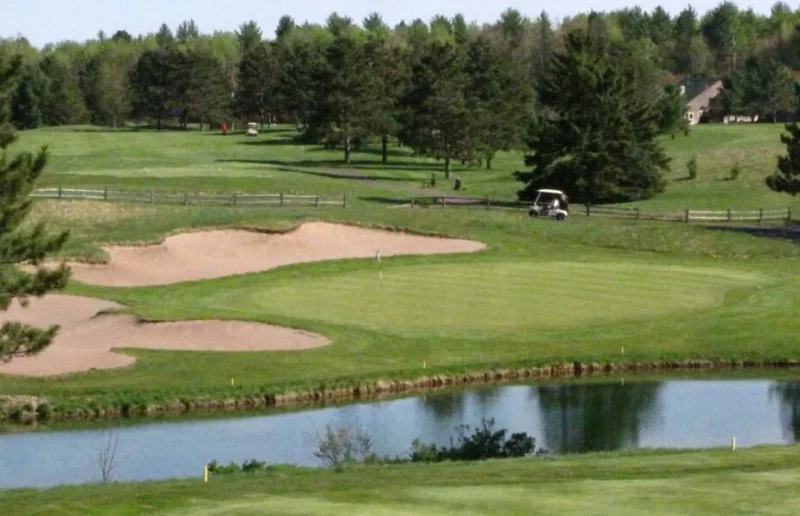 This is the most well-known golf club and one of the best places to visit in Minocqua, Wisconsin, known for its top-notch experience and championships. Timber Ridge Golf Club has five separate tee boxes per hole, which will thrill both casual and skilled golfers alike.
It has a wonderful scenic view of the golf holes while challenging your game on a perfectly contoured fairway.
It bears amongst the beauty of the north woods and holds the best community class. It also consists of a fully stocked pro shop, a bar and restaurant, a driving range, and other things that will entice your stay and enhance your love for golf.
If you are wondering where you will spend more time with your golfing or improve it while on vacation, Minocqua is the best place.
Address: 10030 Timber Ridge Rd, Minocqua, WI 54548, United States
#8. Explore Wildwood Wildlife Park and Nature Center
Exploring the Wildwood Wildlife Nature Centre is a life-changing experience for adults and kids.
A visit to this part does not just expose you to seeing animals and viewing the beauty of nature but also allows you to touch or pet any animal of your choice without getting hurt or scared, like feeding the bear with bear juice, hand feeding critter crackers to the Carmel, goat, and others.
Discover the mysteries and beauty of nature at the Wildwood Wildlife Park and Nature Center as you walk through the park and encounter animals from all over the world.
The park is filled with more than 2000 animals and 200 species. Visit the giraffe, the tallest animal, as it gets you closer to the world.
You can also enjoy petting the animals in a cool and quiet place and learn about the unique wildlife at the outdoor amphitheater. At the park, animals like tigers, lions, Bongo, etc. are present and well taken care of. A visit to the park will leave you wanting to come back for more adventures.
Address: 10094 WI-70, Minocqua, WI 54548, United States
Looking for more thrills around Georgia? Here are some of the best things to do in Statesboro Georgia, Valdosta Georgia, and Dahlonega Georgia.
#9. The Minocqua Winter Park and Nordic Center
Minocqua Winter Park and Nordic Center are among the best things to do in Minocqua, WI. It is dedicated to providing a quality and enjoyable sports experience for outdoor enthusiasts, both children, and adults, through the maintenance and protection of the trail system.
Skiers, snow tubers, ice skaters, snowshoers, and other recreationists are invited to visit the Minocqua Winter Park and have a great time. Over 86km of immaculately maintained pathways for skating and walking may be found throughout the park.
The Minocqua Winter Park and Nordic Center's extensive wetlands, picture-perfect overlooks, and many panoramas are enjoyable. The Chip Wolff Memorial Ice Pond is a fantastic place for your kids to play.
#10. Spa Resort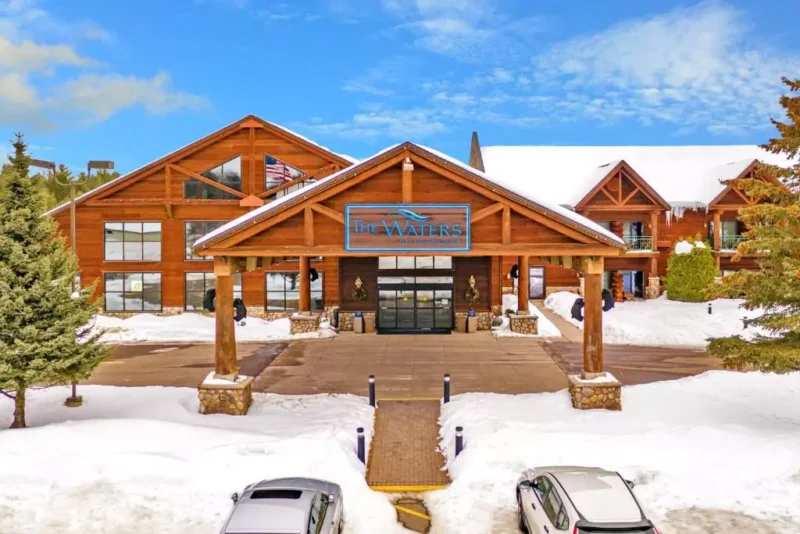 The Pointe Hotel & Suites is the place for you if you want to unwind while taking a break from all the interesting things to do in Minocqua. It includes everything you ought to unwind after a demanding day.
One of the top spa resorts in Wisconsin, the large leisure center has a swimming pool, whirlpool, sauna, and fitness center.
#11. Go Snowmobiling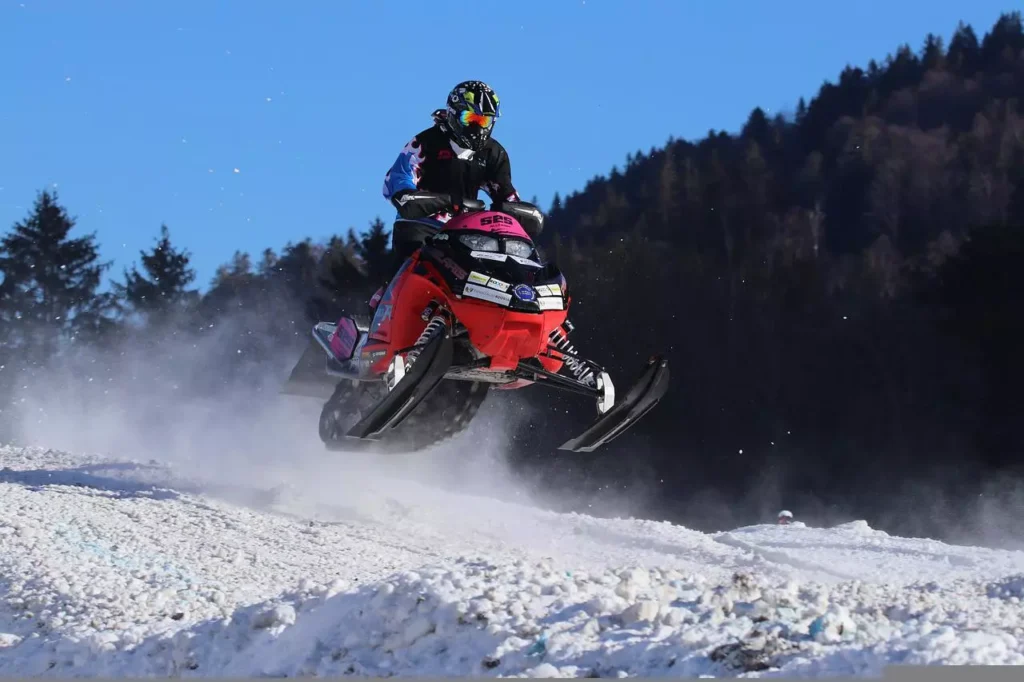 If you're looking for fun and excitement, this is one of the best winter getaways in Wisconsin. Snowmobiling is an activity for both adults and kids.
The two-way trail runs for 18 miles and takes you through some of the most beautiful forests in Oneida County.
Most of the time, it is used for cycling and hiking, but when the snow comes, the result is the snowmobile!
#12. Visit the Water Park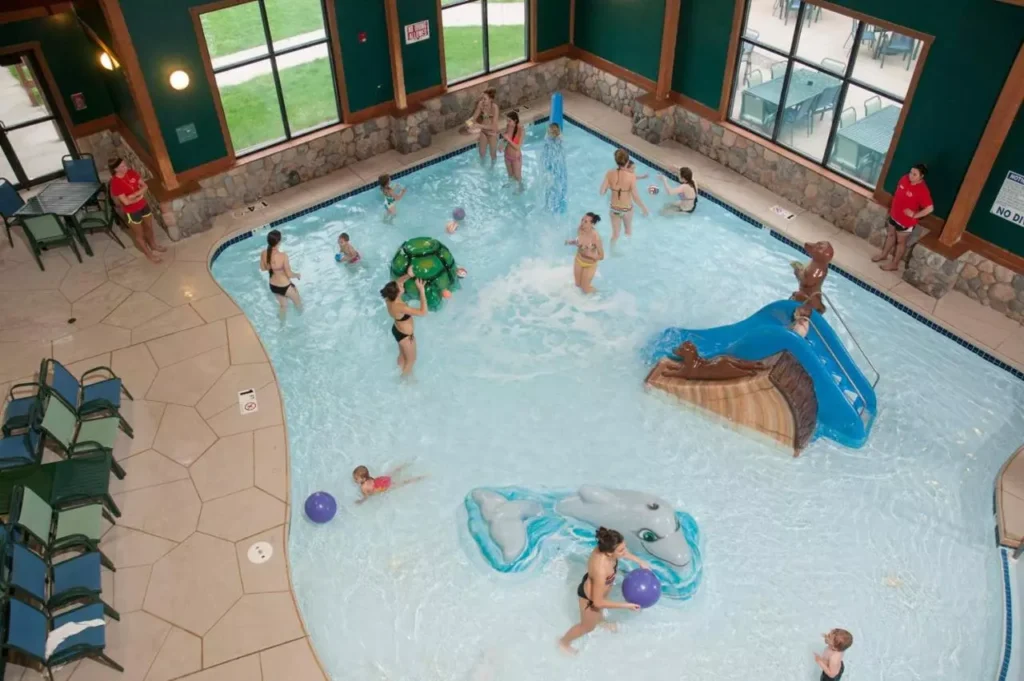 Check out The Waters of Minocqua if you have kids or are just a huge kid.
One of Minocqua, Wisconsin's best indoor water parks, may be found here. Plenty keeps the youngsters engaged because the water park is the largest in the Northwoods. The resort has over 100 rooms and an amusement arcade for the kids, while there is a fitness center, coffee shop, and bar/restaurant for the grown-ups.
Northwood water park has a lot of activities in which kids and grown-ups can get involved.
#13. A Visit to the Escape Room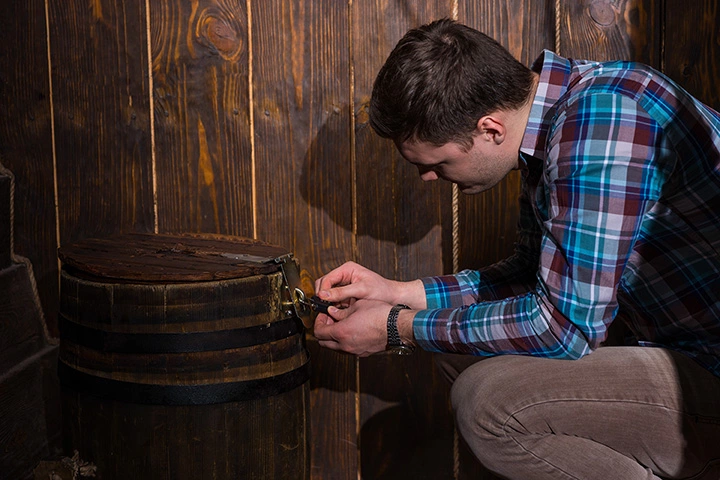 Lovers of challenge are not left out in this beautiful city. If you're seeking a challenge, The Key to Escape is a great escape room in Minocqua for all ages.
You'll find the creative puzzles tricky enough to keep you entertained. See if you can escape within your allocated hour!
It's located in the town center, and they can take walk-ins and bookings. Group bookings are also available.
#14. Mcgregor's Blink Bonnie Supper Club
This is one of Minocqua's famous restaurants. It has a small building, but don't be deceived by that; it is one of the best restaurants and supper clubs you'll ever eat in. The place features a sizzling steak platter, baked trout, surf, and Turk.
These are just a few of their sumptuous menus. I would advise anyone that wants to visit McGregor to come for an early dinner between 4 and 5 unless you want to end up waiting for 45 minutes for a free table because the place is always very occupied on weekends.
The interior décor in McGregor is warm and cozy, and there are many interesting things to look at. If you are lucky enough to sit by the backyard window, you will see tons of deer roaming.
I would recommend this restaurant to anyone looking for an upscale restaurant to dine in. You can also check out the best restaurants in Minocqua, Wisconsin.
Address: 8997 WI-70, St Germain, WI 54558, United States
Travelling around North Carolina? Take a look at some of the best things to do in Greenville, Hickory, Concord, Rocky Mount, and High Point.
#15. Northern Waters Distillery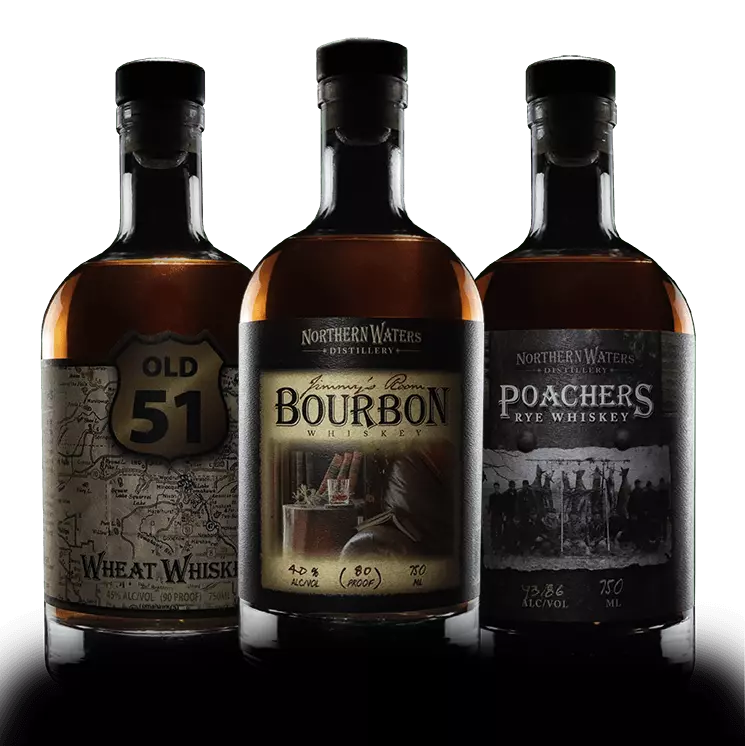 The Northern Waters Distillery is steps away from downtown and is home to the largest production still in the Midwest. The distillery opened due to owner Jerry's hobby of making spirits. Originally, it was only a single room with a small hand-built copper pot that produced 14 gallons per day.
With over 150 acres on which they produce vodka, gin, white whiskey, bourbon, moonshine, and their award-winning Bar Harbor Lemonade-flavored vodka, Northern Waters has many different varieties of spirits for you to try!
They even offer 10% off tours if you take your liquor home with you from their tasting room. You'll also find plenty of wildlife to explore at the surrounding nature trails, including elk, deer, eagles, and more.
Address: 8136 US-51, Minocqua, WI 54548, United States
#16. Northwoods Wildlife Center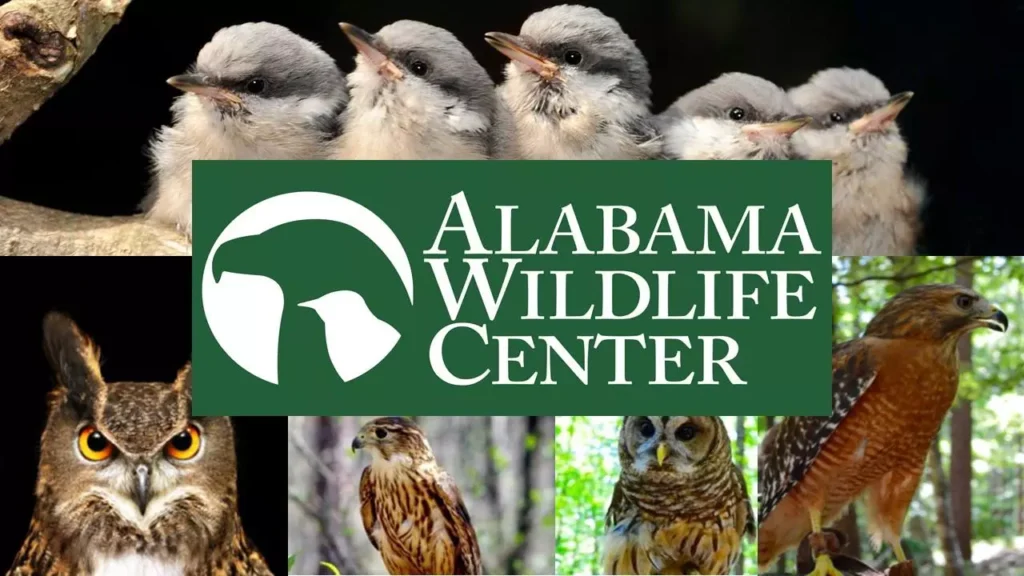 The Northwoods Wildlife Center is a large facility located on the north shore of Lake Minocqua. Its main goals are rehabilitation, education, and reintroduction of wildlife into the wild.
The center provides viewing windows where visitors can get a close-up view of some animals, like their resident Bald Eagle. Other features include an outdoor zoo where you can get next to different types of wildlife and many kid-friendly activities.
If you want something new and exciting to see this summer, head to the Northwoods Wildlife Center!
Address: 8683 S Blumenstein Rd, Minocqua, WI 54548, United States
#17. Stiegler Artworks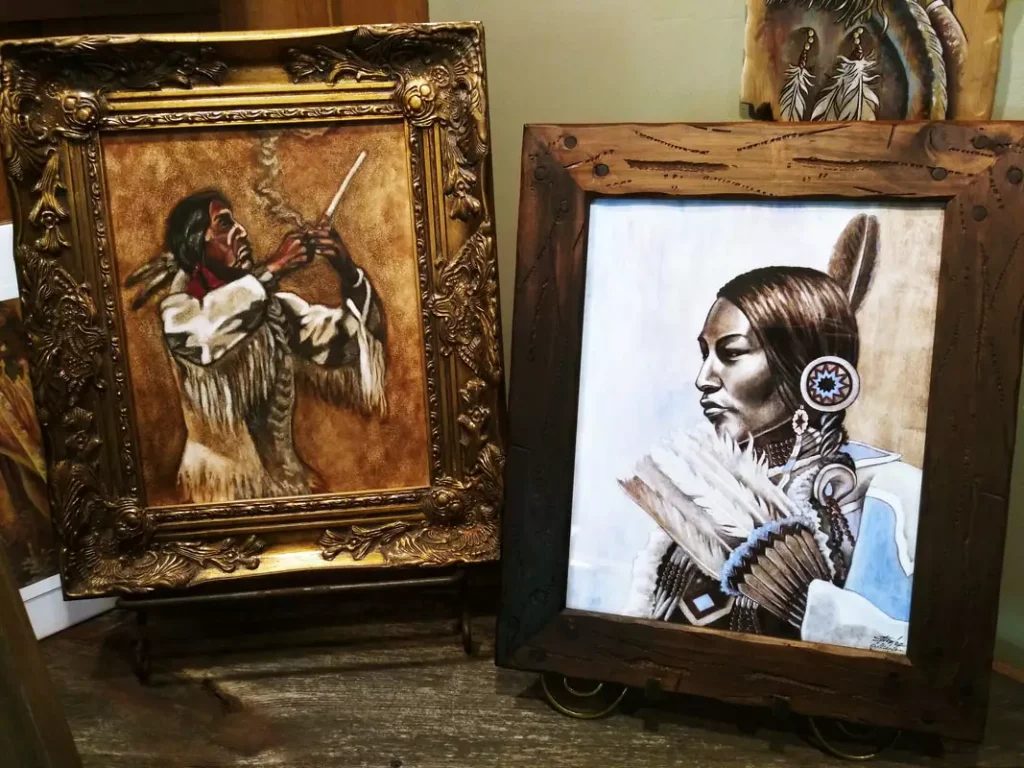 One of their specialties is family portraits, which gives us such a special, heartwarming feeling to be given one as a gift. They specialize in custom pet portraits and always make a one-of-a-kind gift for every occasion. Give them a photo, and let them know the desired size, medium, and special features, and they will be happy to send it to you anywhere in the US.
Find the perfect souvenir at Stiegler Artworks Gallery and Gifts. Here, you'll find a beautiful portrayal of all that Up North has to offer – something that can remind you of all that is still waiting to be discovered.
There are dozens of options for these hand-painted, wood-burned decorations made entirely in our gallery. Many customers get one for each year of life. Be sure to add this to your list of things to do in Minocqua, Wisconsin, this weekend.
Address: 7502 US-51, Minocqua, WI 54548, United States
You don't want to miss out the best things to do in Florence South Carolina, Albrightsville Pennsylvania, Windsor Ontario Canada, and Clermont Florida.
#18. Surf SCONSIN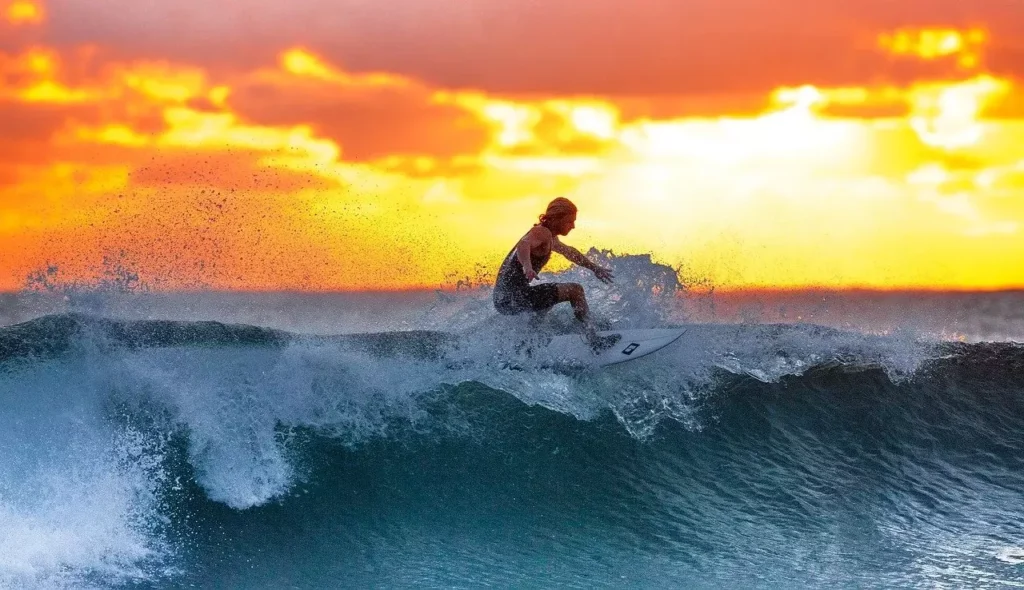 There are many opportunities for families and friends alike to have a great time on the water. One of the best ways is surfing! The challenge may be in your willingness, but if you're up for it, you will find nothing else like it.
Minocqua is the perfect vacation spot for people who want to get away. There are not too many distractions, so you can recharge, which makes it a great place for writers and artists.
Surf SCONSIN offers a comprehensive list of fun things to do in Minocqua, everything from finding beauty at Bergot's Falls to checking out The Beauteous Beanies bazaar and some off-road biking. So grab your bike and spend the day enjoying everything nature has to offer.
First, get the correct gear:
Surfboard
Wet suit
Paddleboard or surf-ski if needed
A life jacket for children under 13 years old
You may also want gloves for better grip and protection against UV rays on your hands and reef-safe sunscreen lotion with SPF over 30.
Address: 305 W Park Ave, Minocqua, WI 54548, United States
#19. Wild Side Flyboarding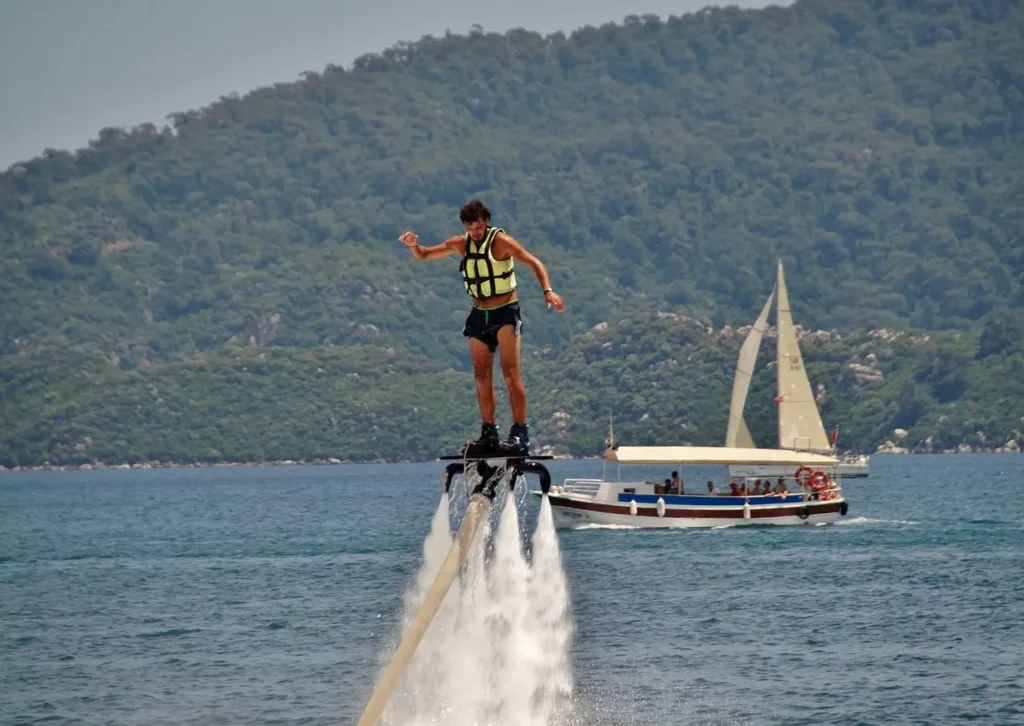 What's flyboarding, you ask? It's like a wakeboard but with the use of a jet ski! Multiple riders will fly up and down the river, maintaining control with their knees and ankles. Flyboarding is done on calm, low-current rivers, making it perfect for beginner or family outings.
Guided tours start at $50 per hour for up to 4 people. To make reservations, contact The Wild Side Sports. They also offer water tubing, kayaking, and much more!
Flyboarding is one of the most fun activities available at Wild Side Adventures. It involves a board and a high-powered jet ski on a shallow body of water. It combines surfing, boogie boarding, wakeboarding, and other action sports into one adventure.
Kids as young as 4 can join the fun, and there is never any falling involved! Flyboarding has been featured in an episode of The Kardashians and many others because it provides plenty of adrenaline-fueled excitement that draws participants back for more time.
For example, two boards are being used simultaneously when taking a guided tour of Wild Side Adventures. One board takes off from the shore while the other comes out of the boat at full speed before crashing on top of it–over and over again!
Address: 8290 Hwy 51 S, Minocqua, WI 54548, United States
#20. Settlers Mill Adventure Golf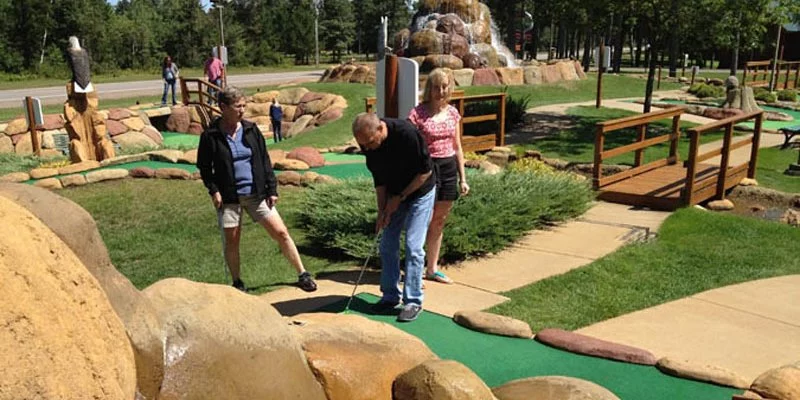 Step into a classic adventure game where you can experience the fun and challenge of a round of golf. The Settlers Mill Adventure Golf Course is perfect for those looking for family-friendly attractions near the northern slopes of Lakeland.
The two nine-hole courses each have their style and story, so you can choose whichever suits your preferences! Get to know Minocqua by spending an evening exploring this 18-hole championship layout. Maybe try and match your lowest score on the par 3s with some leisurely steps on the walking course.
Play through its rolling landscape with various elevation changes, ponds, creeks, sand traps, and water hazards that demand accuracy off the tee if you hope to navigate this challenging track successfully.
If you're not up for eighteen holes, get outfitted with all the essentials at one of our Pro Shops before grabbing a complimentary club rental and hitting the practice range.
Address: 7940 US-51, Minocqua, WI 54548, United States
#21. Minocqua Sport Rental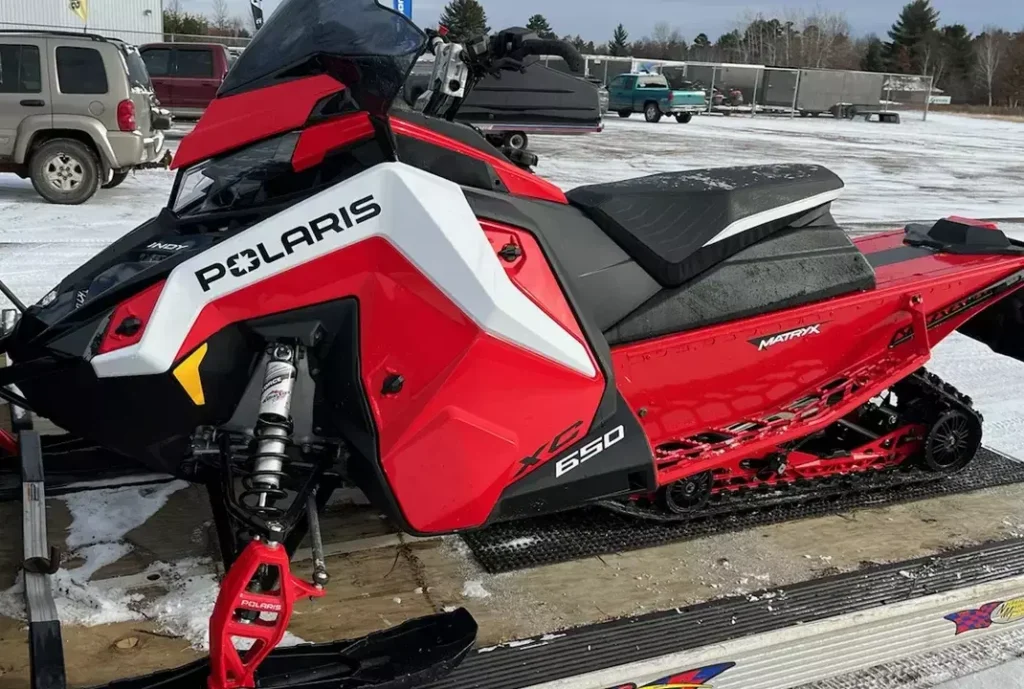 You've come to the right place if you need something new and exciting to try while on vacation. Their facility boasts a variety of amenities, including a Sports Complex, where people can enjoy 18 Holes of Miniature Golf or a Round of Go-Karts; an Ice Arena, where ice skating and public hockey is available; and a Promenade Skatepark for kids with 40,000 square feet of smooth surfaces for various skateboarding activities.
Get your adrenaline pumping with other offerings, such as the Zip Line Park, the go-kart track, the arcade room, and many more!
They even have seasonal equipment rentals and offer private events that are sure to be memorable. Whatever makes you happy, They have it here at Minocqua Sports Rental!
Address: 9570 WI-70, Minocqua, WI 54548, United States
#22. Sloans Spa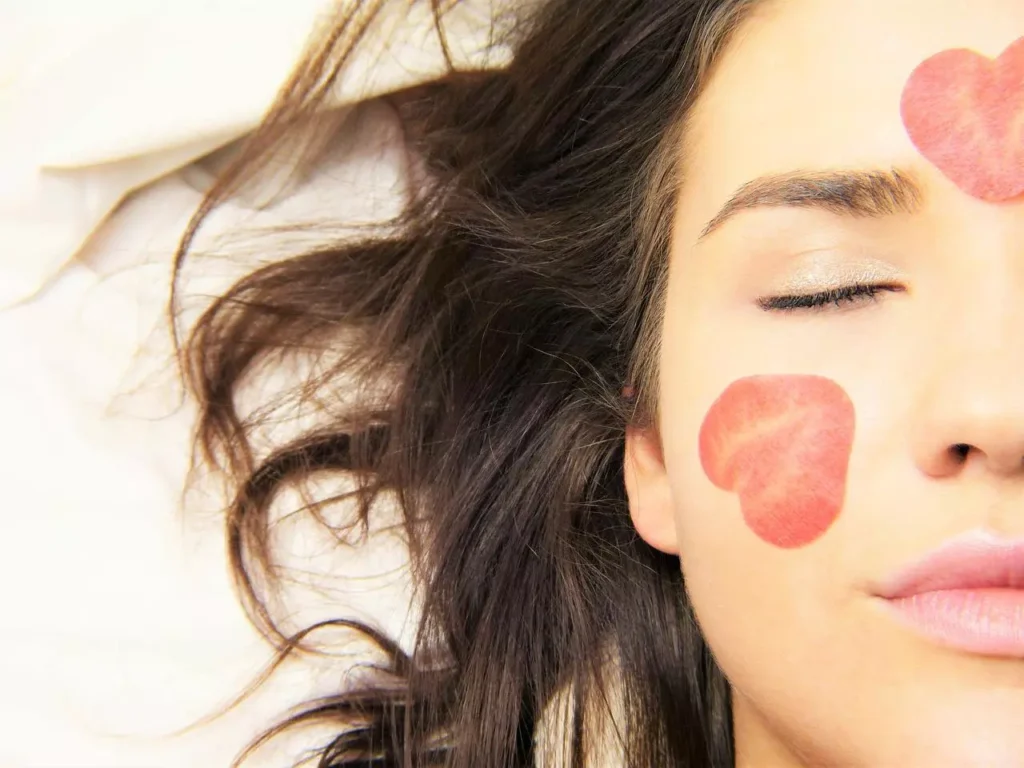 Sloans is a full-service spa that offers high-quality services, from facials and hair treatments to pedicures and manicures, massage therapy, and more.
The staff of Sloans Spa is all highly trained professionals with many years of experience providing the best customer service possible.
You can even enjoy your favorite TV show or magazine while pampered with one of their signature massages! With so many options available, you're sure to find the perfect treatment for your needs.
Address: 8530 US Highway 51 N, Minocqua, WI 54548, United States
#23. Roots Health Studio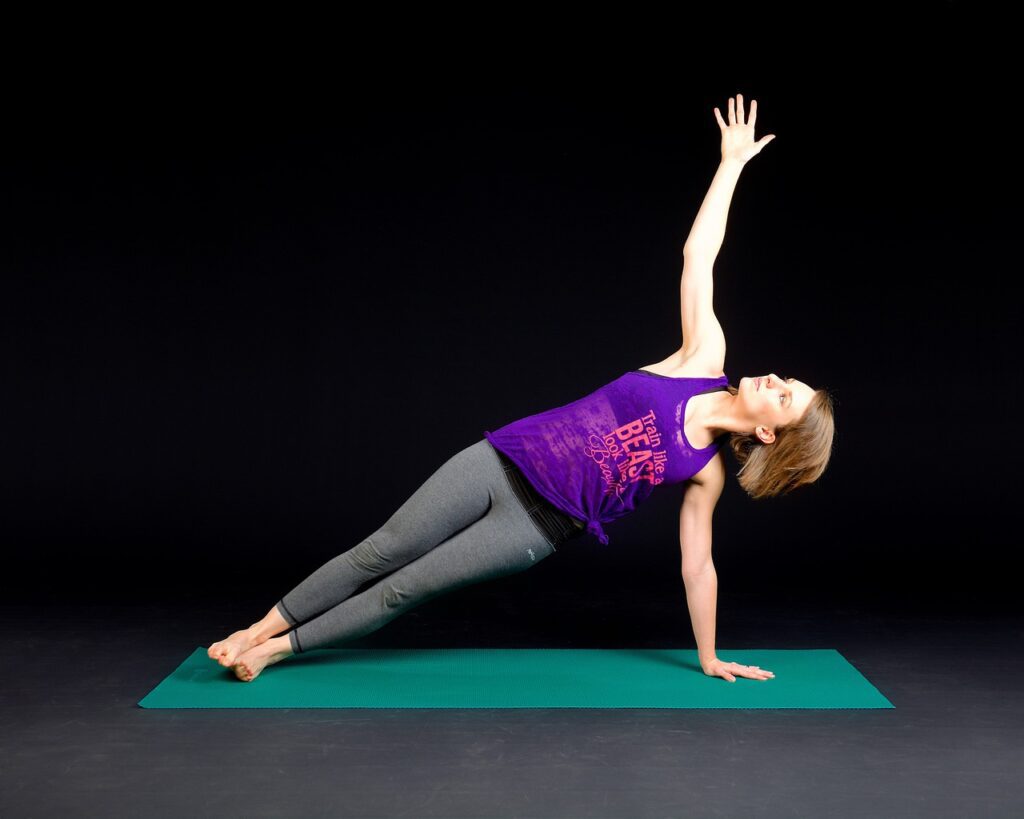 Take a break from all the outdoor activities and have a therapeutic massage. Whether working out at the gym or hiking through the woods, it's always nice to take time for yourself. Vast tourist recommends Roots Health Studio if you're looking for a good spot near you!
They have amazing massage therapists with different styles, including Swedish, hot stone, and shiatsu. You'll feel rejuvenated afterward and can keep on living your life!
Address: 8795 Frank Dr, Minocqua, WI 54548, United States
What is Minocqua Wisconsin famous for?
Most people are not familiar with this small town, but the unassuming little village of Minocqua has an extraordinary amount of things to offer for a quiet, rustic getaway.
The largest natural lake in the state is stocked with fish, boating is permitted year-round, and there are plenty of outdoor activities like camping and hiking that you can partake in. At only five hours from Chicago, it's worth spending a few days here during your vacation.
Is Minocqua Wisconsin a good place to live?
Minocqua Wisconsin is a beautiful place to live for those who like being outdoors. There are also some nice golf courses, biking trails, and amazing hiking trails nearby.
This small town has a big city feel with excellent restaurants, grocery stores, and other amenities. Plus, the drive from Chicago is only about three hours, making it an ideal place for a weekend getaway!
Plan Your Trip to Minocqua Wisconsin
If you're looking for a vacation destination, scenic spot, or a place to recharge, look no further than Wisconsin.
Home to some of the best outdoor activities this side of Yellowstone, not to mention incredible shopping and food. Whether you prefer fishing or hiking, don't forget your camera!
These are just a few fun things to do in Minocqua, WI. Get out there and explore all that this beautiful area has to offer!