Top 15 Best Restaurants in Minocqua Wisconsin
Are you visiting Minocqua for the first time or spending your holiday there and want to have one of the best holidays ever? Or do you probably already live in the city and want to know the best restaurant for a satisfactory dining experience? Look no further! In this detailed post, I will uncover 15 of the best restaurants in Minocqua, WI.
Minocqua is also known as the "island city" because it's encircled by water. This feature provides an amazing atmosphere for the dining experience at practically every restaurant in town. Combined with grand vistas of wildlife and the characteristic northern pine trees.
Check the restaurants listed below before making travel arrangements to eat in Northwood. Also, enjoy regional cuisine while staying far away to avoid the commotion of Minocqua's downtown nightlife.
You can also check out the best things to do in Minocqua, Wisconsin.
The 15 Best Restaurants in Minocqua wi
#1. Pub & Prime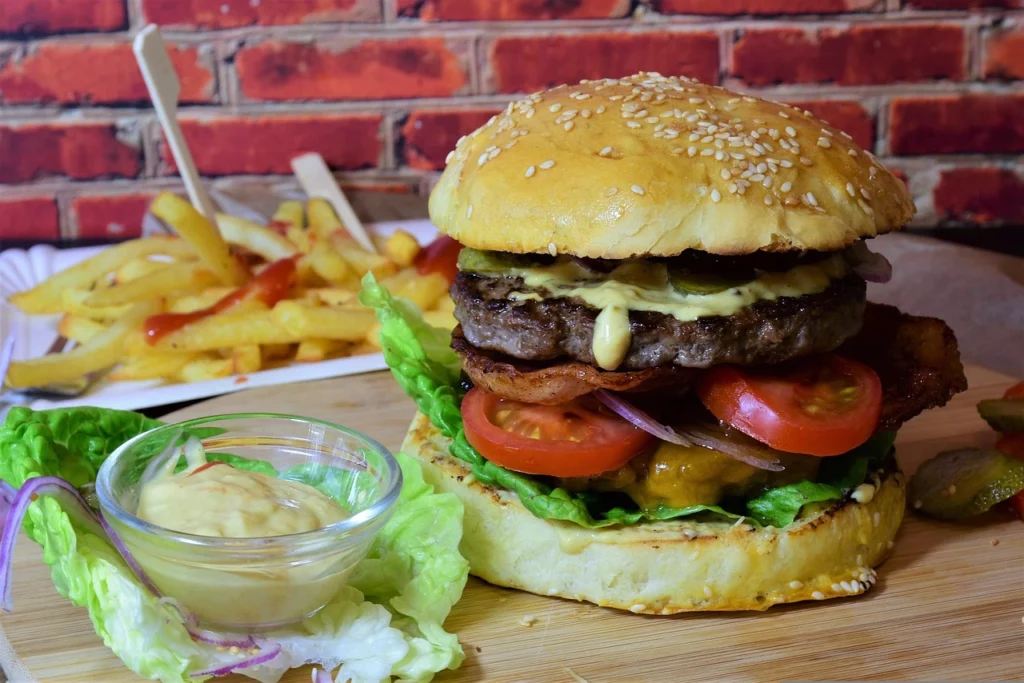 Pub & Prime is one of the best restaurants in Minocqua, Wisconsin. This restaurant is just 20 minutes east of Minocqua. It has an outdoor terrace where you can enjoy your upscale meal and equally take in the amazing ambiance of the environment. The restaurant has modern dining with all the modern facilities to its credit.
You can start by ordering a prime rib, one of the most delicious pieces of meat you would ever eat. You can add a bowl of classic Italian sausage soup to the list before moving to the custom salad bar. Your prime rib can also be topped with baked potatoes and fries. With this, I can assure you of a meal you won't forget in a hurry.
Pub & Prime is an exquisite upscale restaurant in Minocqua where you're sure of satisfying your stomach with a good meal. Be sure to spend around $20 – 50 for the main course meal.
#2. Mcgregor's Blink Bonnie Supper Club
This is another exquisite restaurant in Minocqua, WI. This restaurant has a small building, but don't be deceived by that; it is one of the best restaurants and supper clubs you'll ever eat in.
The place features a sizzling steak platter, baked trout, surf, and Turk. These are just a few of their sumptuous menus. I would advise anyone that wants to visit McGregor to come for an early dinner between 4 and 5 unless you want to end up waiting for 45 minutes for a free table because the place is always very occupied on weekends.
The interior décor in McGregor is warm and cozy, and there are many interesting things to look at. If you are lucky enough to sit by the backyard window, you will see tons of deer roaming.
I would recommend this restaurant to anyone looking for an upscale restaurant to dine in.
Address: 8997 WI-70, St Germain, WI 54558, United States
#3. Northfork & Filet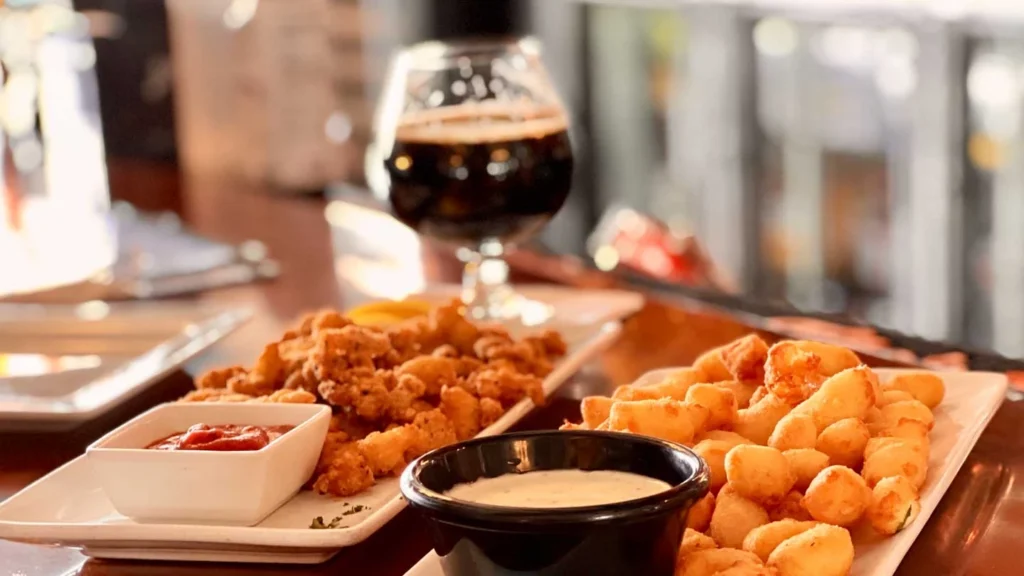 If you are looking for a classy, upscale restaurant where you'll enjoy a satisfactory dining experience, then Northfork Fin & Fillet is for you. This contemporary restaurant has everything you could ask for in a Minocqua restaurant.
Their customer service is top-notch, with an amazing atmosphere. Anyone who comes to this restaurant wouldn't want to leave in a hurry, even after dining. They have a large menu with loads of mouth-watering and delicious options.
Their appetizer menu consists of fried calamari and crispy snacks like cheese curds and haystack onions. Seafood lovers can check out their maple-grazed salmon, almond-crusted haddock, or ahi tuna. At the same time, meat fans can savor their shepherd's pie, BBQ ribs, and seasoned pork steak.
You can also visit on weekends for their gourmet specialties like Friday fish fry and Saturday prime rib. But keep in mind that it's a little pricey in that area.
I would greatly recommend this place to anyone looking for a new restaurant that would be worth their trip and money in Minocqua.
Address: 11084 WI-70, Woodruff, WI 54568, United States
#4. Mavericks Restaurante Mexicano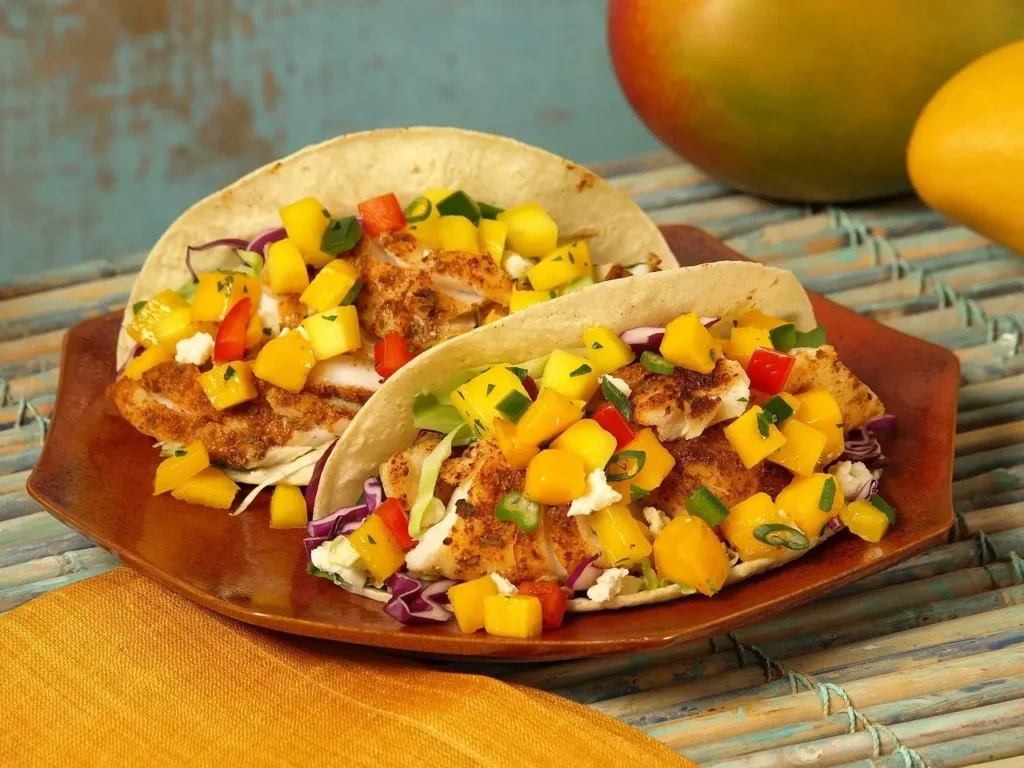 Visit Mavericks Restaurante Mexicano for lunch with southern-inspired flavors, especially if you're tired or need a change from Wisconsin's steaks and fish fries.
Your favorite Mexican foods, such as tacos, enchiladas, burritos, and chimichangas, are served here in sophisticated variations. For diners who aren't meters, you may choose a filling of pig, chicken, steak, barbacoa, or even tequila-marinated vegetables.
They also provide some rather distinctive side dishes and the main course. An example is their Mexican coleslaw, cowboy beans, or salad made with street corn from Mexico.
Whether you choose to take them blended as a Margherita or not, their range of tequila is equally excellent. This restaurant is a recent one but one that has earned a spot among Minocqua's top eateries. Try their cheese curds with jalapeno avocado crema if you can.
Address: 1021 1st Ave, Woodruff, WI 54568, United States
#5. White Stag Sugar Camp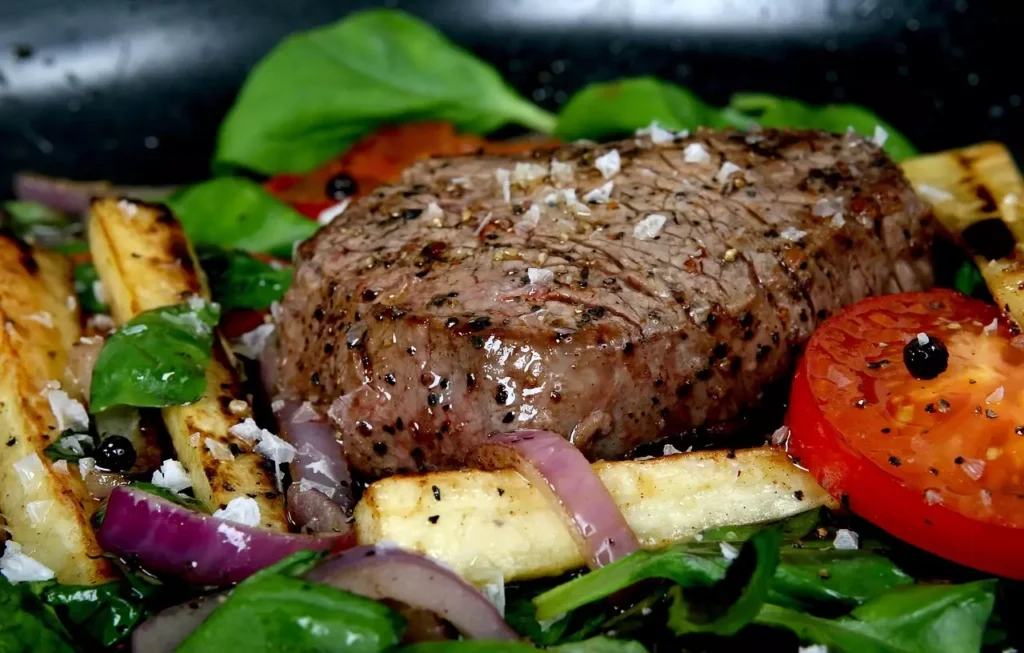 White Stag Sugar Camp is another high-scale restaurant in Minocqua, Wisconsin, that will treat you to a straightforward cuisine with special care. High-quality meats that have been perfectly grilled over charcoal are served at this steakhouse.
You can also order the strip steak, porterhouse, filet mignon, and rib-eye exactly how you like it, and it comes with a baked russet potato and a wedge salad of greens. After dining in this restaurant, you would not want to go elsewhere to eat. It's a given.
Also, try some of their other menu items, like the catfish, the garlic roasted chicken, or the Icelandic haddock filet, especially if you're not in the mood for steak. Another special feature of this place is the open fire pit in the dining area, where the chef cooks everything, which adds to the ambiance of this delicious restaurant.
Address: 7141 State Rd 17, Rhinelander, WI 54501, United States
If you are in Winconsin, you might also wantt o check out the Top 10 Best Restaurants In Brookfield Wisconsin that offer the best dining experience.
#6. 19TH HOLE SPORTS BAR & GRILL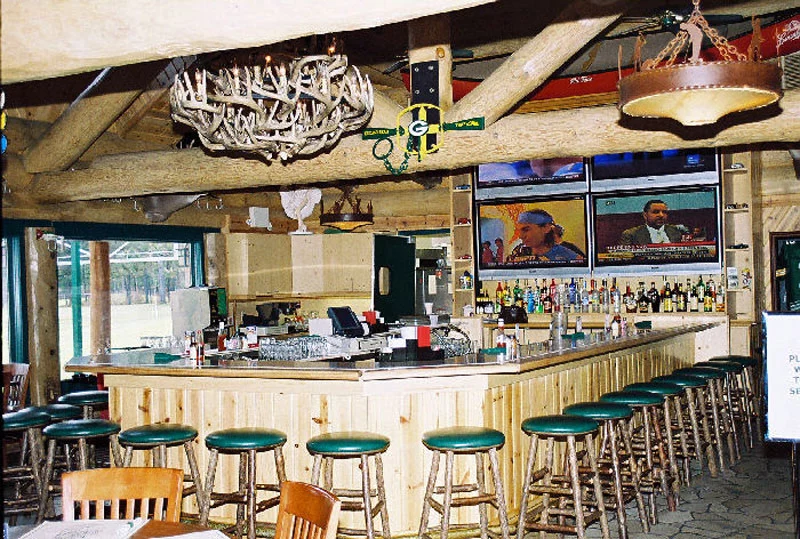 The lovely restaurant is a great place to start or end your night out, even though it is only open on the weekends. When you're not downing beverages or munching on food, this lively establishment has much to keep you hooked and entertained, in addition to their extensive pizza, hamburgers, and fried munchies.
Billiards games in which you can challenge your friends to a game on a classic arcade machine are available, and On their par-three golf course, you may also take a stroll outside and practice your swing!
Families are more than welcome to visit and enjoy themselves as well. A mini-golf course and ice cream parlor with more than 30 flavors of your favorite desserts are both on the property.
Additionally, this is a great stop if you're snowmobiling in Minocqua.
Address: 9067 WI-70, St Germain, WI 54558, United States
#7. Four Season Supper Club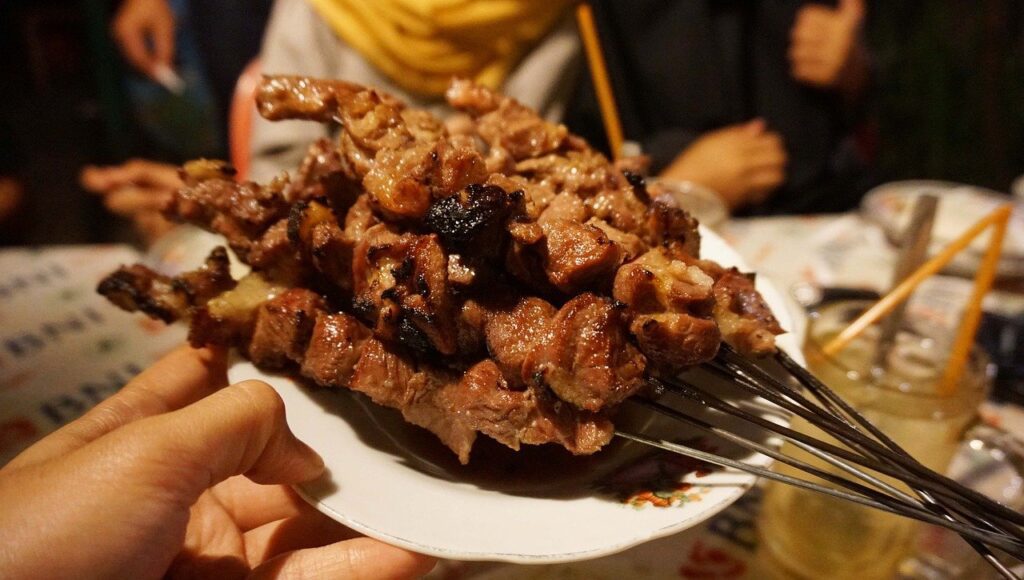 This is also one of the fast food restaurants in Minocqua, WI. It's a family-run restaurant in one of the best locations in the state. Situated on the shores of a big arbor vitae lake which offers breathtaking water views from every table. You would also be astounded by the beautiful environment and the cuisine they offer.
Four Season Supper Club menu consists of a variety of classic American dishes like roasted chicken, fried lake perch, and baby back ribs. They also have to list the famous potato pancakes as a side dish. Make sure to try it out anytime you visit.
Fridays are the best days to visit four Season Supper Club for their fish fries or Saturday for their luscious prime rib. This doesn't mean you won't still enjoy your meal on other days of the week with their spectacular views.
Check the sunset time to enjoy your meal when there's still light outside.
Address: 10338 Big Arbor Vitae Dr, Woodruff, WI 54568, United States
#8. Black Bear Bar & Grill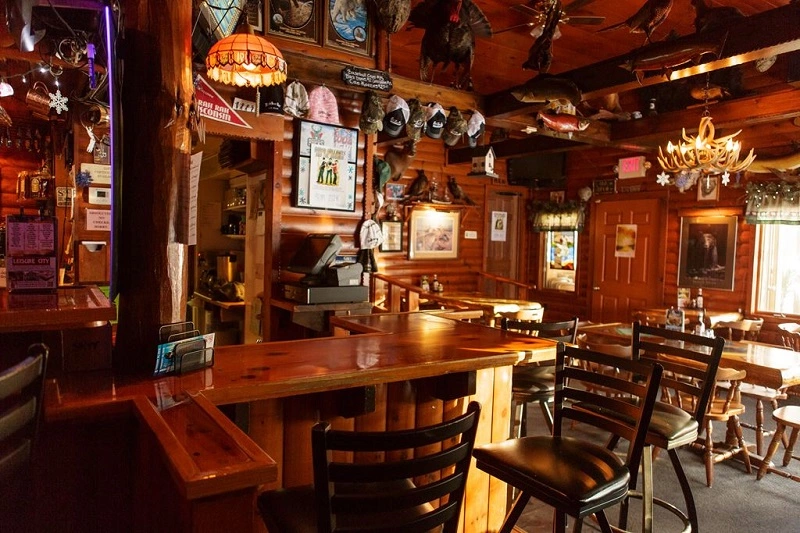 The Black Bear Bar & Grill is the place to go if you're looking for delectable home cooking in a welcoming environment. These people are skilled at satisfying all of your stomach's cravings. This restaurant is one of the best places to eat in Minocqua, WI.
Pick one of their soaring sandwiches, like the Italian Beef Dip with au jus or the Black Bear Reuben. A more traditional Wisconsin cuisine, such as fried cod or perch dinners, smothered BBQ ribs, or grilled shrimp skewers, is also an option. But their large, extra-crispy pizza, which they serve, is highly recommended.
Address: 11045 WI-70, Minocqua, WI 54548, United States
You may love to check out the best restaurants in FLORENCE (South Carolina), Albrightsville PA, Windsor (Ontario Canada), and Clermont Florida.
#9. Paul Bunyan's Cook Shanty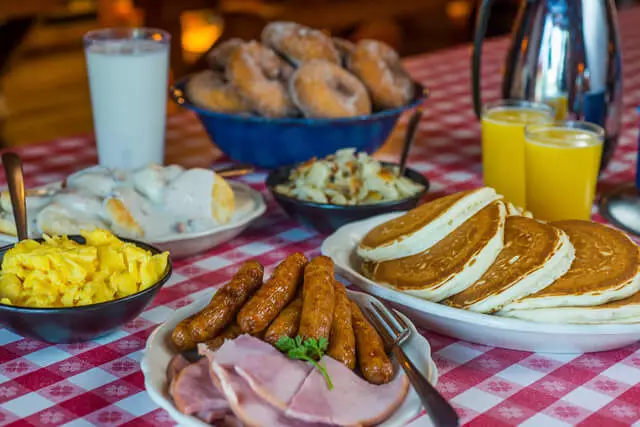 Paul Bunyan's Cook Shanty offers a hearty breakfast to help you get out of bed and into the best possible mood for the day's activities.
They are renowned for serving an endless supply of the Lumberjack breakfast, which includes fresh buttermilk pancakes, sausage links, ham, scrambled eggs, fried potatoes, biscuits and gravy, and so much more.
Try their handcrafted buttermilk doughnuts, which are freshly prepared on-site each morning, if you aren't satisfied with the rather or still want to have a taste of their special delicacies.
These tasty tiny bites are so well-known that you can even order some and have them transported anywhere in the nation. It's one of Minocqua's top breakfast spots, and families will love it.
Address: 8653 US Highway 51 N, Minocqua, WI 54548, United States
#10. The Boathouse Minocqua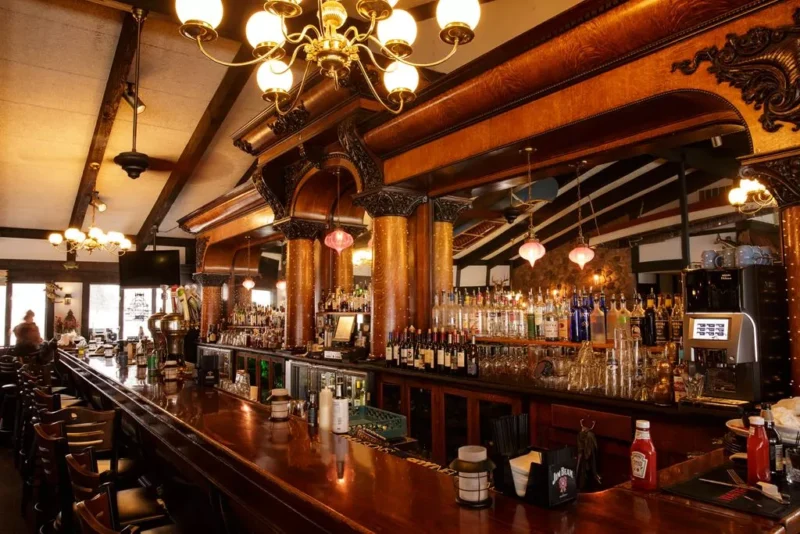 This Lake Minocqua restaurant with a water view is great for lunch, dinner, or cocktails after work. Their appetizer menu includes some delectable options, including cheese curds, bacon-wrapped dates, chicken wings, and calamari. You might also think about having their famous Hungarian mushroom soup, a locals' top choice.
Choose the deep-fried chicken, fried perch, or blackened walleye for your main course. There are also many other lighter options on the menu, such as Greek salad and Campfire Caesar.
Address: 305 W Park Ave, Minocqua, WI 54548, United States
#11. Marty's Place North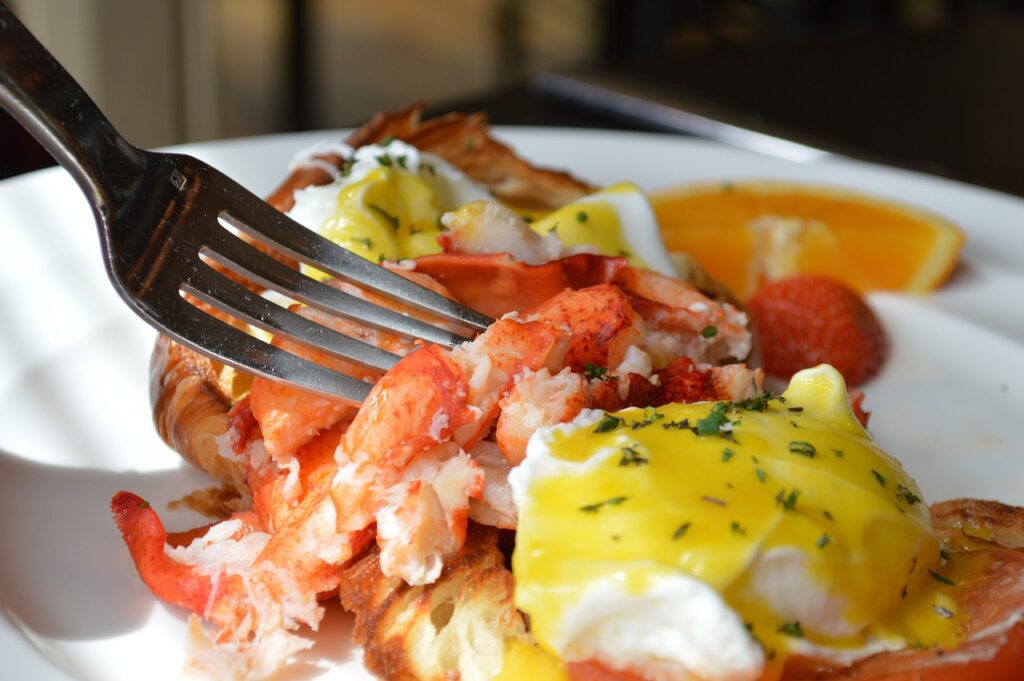 Are you looking for a cozy supper club experience? Marty's place is just for you. Head to Marty's Place North, just a short drive from Minocqua. From the minute you walk through the door, you'll be impressed by the top-notch service team and the beautiful ambiance of the dining room.
For vegans, fussy eaters, and meat lovers alike, there is always something special for you on the menu. Begin your supper with garlic butter escargot, Thai chicken skewers, or oysters on the half-shell. They also offer filet mignon, New York strip, rib-eye for steak, lobster tail, broiled scallops, and lemon salmon on their seafood menu.
Address: 2721 US-51, Woodruff, WI 54568, United States
#12. Jacobi's of Hazelhurst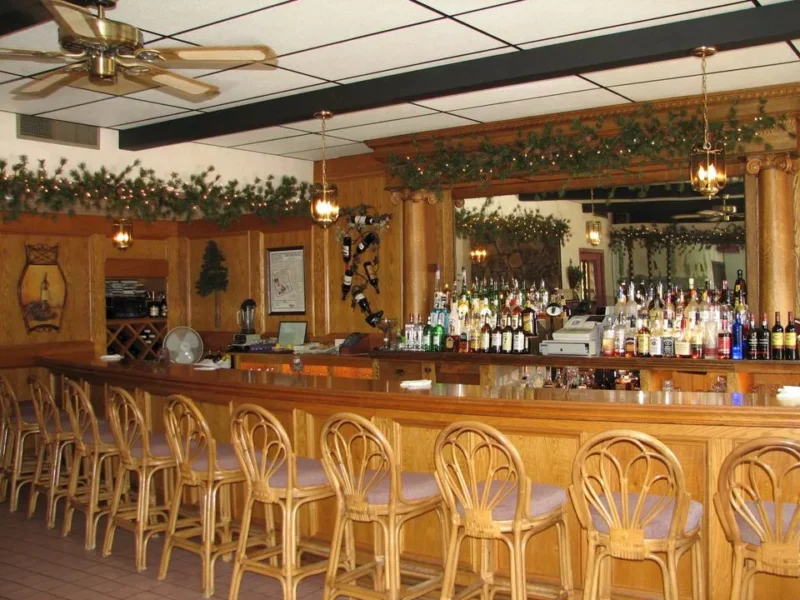 Jacobi's of Hazelhurst is one of the most sought-after restaurants in Minocqua wi. It's best for families, dinner dates, and even business meetings. One of Wisconsin's most well-liked restaurants is Jacobi's of Hazelhurst.
It has long been a favorite restaurant in Minocqua among visitors and locals due to its warm dining area, first-rate customer service, and mouthwatering home-style cooked meals. American classics like garlic bread, tangy coconut shrimp, spinach, and artichoke dips are on the menu.
Though their veal picatta, steak au poivre, and black Angus rib-eye are their most well-known dishes, they also offer a variety of fresh seafood dishes and pasta (you can't go wrong with the honey ginger grilled fish or the chicken and scallops with artichokes and tarragon cream). The medium-rare, garlic-stuffed tenderloin is my go-to dish.
Address: 9820 Cedar Falls Rd, Hazelhurst, WI 54531, United States
You don't want to miss out the best restaurants in Lake Jackson (Texas), Aberfeldy Perthshire, Little Rock Arkansas, and Top 15 Best Restaurants in Chesterfield (Missouri).
#13. Hoggie Doggies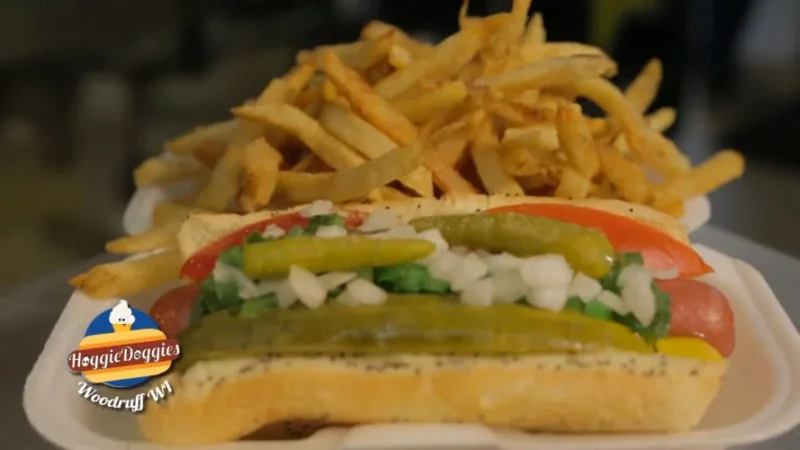 This is a quick and easy take-out spot popular spot for lunch or an early dinner. Even though their menu is filled with fast-food favorites, their dishes mostly consist of high-quality ingredients, like their signature hand-peeled and hand-cut French fries.
Aside from the hot dogs, which are unavoidably the first item on the menu (try the Chicago-style all-beef dog with relish, pickles, and chopped onions, or the Italian Beef with a side of au jus dipping sauce), there are a lot of other options to satisfy your appetite.
Also, try one of their handcrafted ice creams or frozen yogurts if you want something cold and sweet. Among the many everyday flavors they provide are pistachio, orange creamsicle, and French vanilla cappuccino.
Address: 8803 WI-47, Woodruff, WI 54568, United States
#14. Northern Aire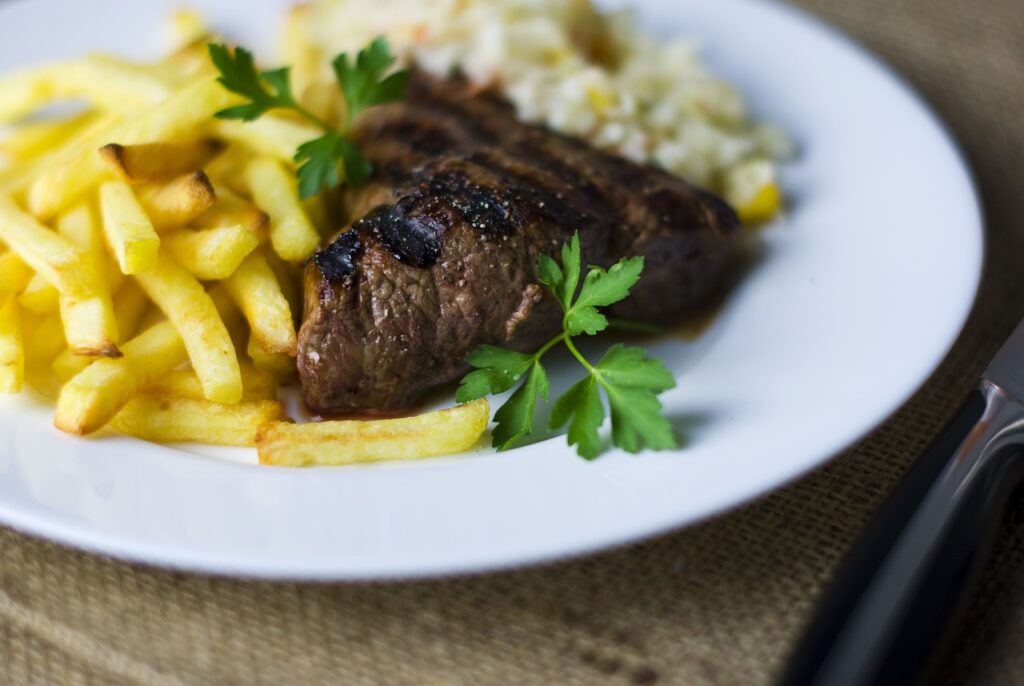 The cheese curds in this restaurant are the best around! Northern Aire is a great place to stop if you're searching for substantial Wisconsin cuisine, even though it's 30 minutes outside Minocqua.
Near Pike Lake in Park Falls, this quaint little log cabin is frequently crowded with local families, road trippers, and devoted patrons who have been coming here for years.
The quantities at Northern Aire are enormous, and they don't skimp on the food (and are fairly priced). Start with the enormous basket of cheese curds, which your entire table could comfortably split.
They also have mouthwatering, larger-than-life burgers and a New York Strip Sandwich that is so massive that it requires two buns. For those who wish to sate their cheesy, carbohydrate-filled desires, they also organize a pizza buffet on the last Thursday of every month.
#15. Northern Waters Distillery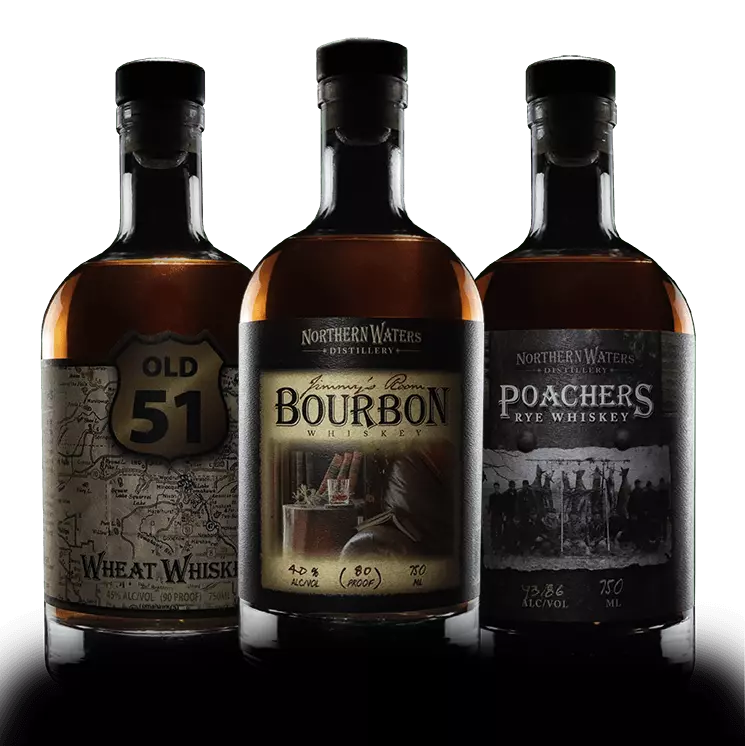 The Northern Waters Distillery is steps away from downtown and is home to the largest production still in the Midwest. The distillery opened due to owner Jerry's hobby of making spirits. Originally, it was only a single room with a small hand-built copper pot that produced 14 gallons per day.
With over 150 acres on which they produce vodka, gin, white whiskey, bourbon, moonshine, and their award-winning Bar Harbor Lemonade-flavored vodka, Northern Waters has many different varieties of spirits for you to try!
They even offer 10% off tours if you take your liquor home with you from their tasting room. You'll also find plenty of wildlife to explore at the surrounding nature trails, including elk, deer, eagles, and more.
Address: 8136 US-51, Minocqua, WI 54548, United States
Enjoy your meal in Minocqua Wisconsin
I believe that with this detailed post above, you would have decided which restaurant to dine in on your next visit to Minocqua, Wisconsin. I assure you of an amazing dining experience and be rest assured that you won't regret visiting any of the restaurants mentioned above.
 You can also refer your friends and families to anyone who suits them the most. Enjoy, and stay blessed.