Top 15 Best Restaurants in Clermont Florida that offers the Best Dining Service
Are you looking for an amazing restaurant where you can enjoy a hearty meal after a long day? Or are you looking for the best spot for date night, a casual hangout, or a business meeting? We've got you covered. This article will look at the top 15 restaurants in Clermont, Florida.
Our list covers the finest Clermont has to offer, and we made sure to pick out varieties that will suit different events and diet needs. Though these restaurants offer different cuisines and environments, the high-quality service and food are constant.
Clermont restaurants offer versatile menus, from vegan and keto to paleo chef-made meals, so you can fuel yourself with the right foods tailored to your needs.
So you've made the right choice by trusting our dining guide. Now, let's look at the list of the top 15 best restaurants in Clermont, FL. You can also check out the best things to do in Clermont, Florida.
15 Best Restaurants in Clermont Florida
#1. Guru Indian House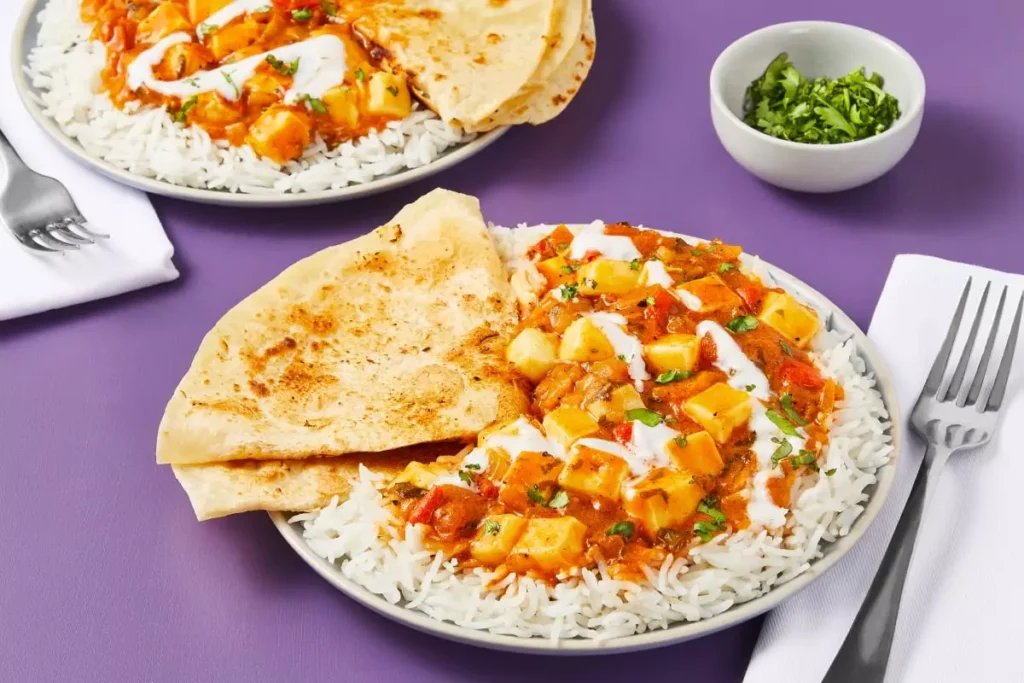 If you are looking for a great Indian restaurant in Clermont, FL, then Guru Indian Restaurant is the best choice. At Clermont, FL, they offer the best Indian fares, including tandoori and biryani specialties. They offer casual indoor and outdoor seating with a friendly atmosphere.
Their dishes are not authentic, prepared with local ingredients in the traditional Indian style. They offer you dishes with different and unique choices of species and a variety of flavors.
You'd see dishes such as chicken Tikka Masala, Garlic Naan, Naan bread, lamb biryani, Vegetable Samosa, Pappadam, Gulab Jamun, chicken Vindaloo and lots more. They also serve soups and lots of vegetarian options.
Their table service is well organized, and the place is family-friendly. It is great for group and solo dining. The servers here are very polite and helpful, and the general customer service is impressive. Try Guru Indian House, and you will not regret it.
Address: 2400 S Hwy 27 Suite 101, Clermont, FL 34711, United States
#2. Clermont Fish House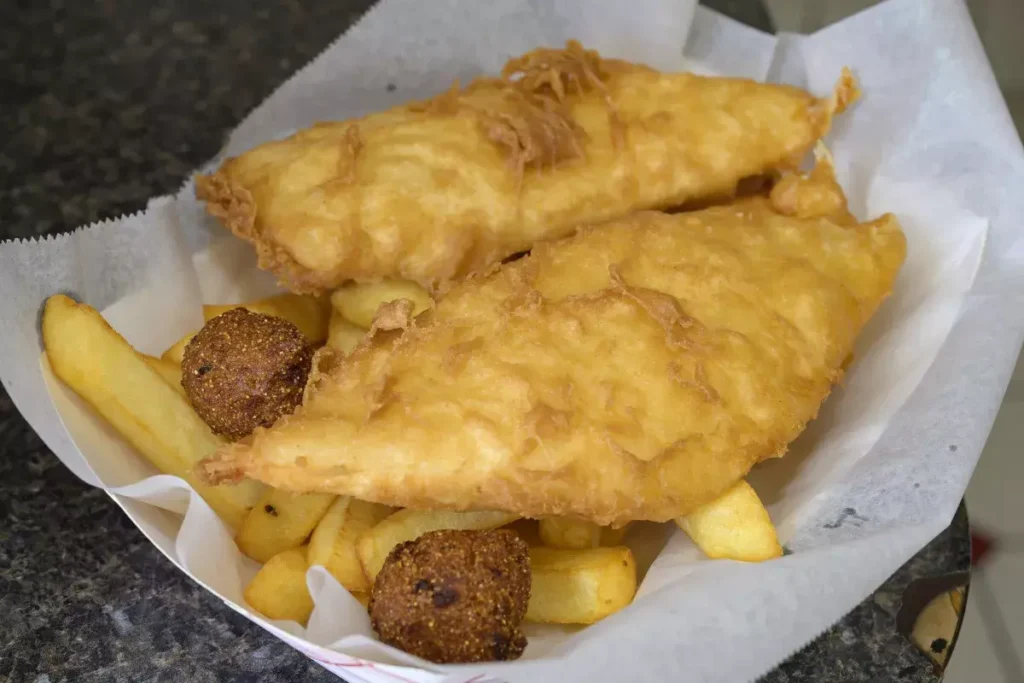 Craving some amazing fish dishes? Then try out Clermont Fish house's British-style fish and chips. Clermont Fish House is a fish and chips restaurant with a family-friendly dining setting with rustic décor.
The restaurant offers amazing fish and chips, crab cakes, sweet corn nuggets, fried pickles, and lots more. You can also go for their chicken dish and savory pies. Sandwiches, salads, or soup. 
They serve beverages such as freshly brewed iced tea and other soft drinks. Everything on their menu is homemade. They always come out delicious and are served fresh. The service here is excellent, and the prices are moderate.
The décor is cool, and the atmosphere is warm. It's also a great spot to watch your favorite. You can chill here and enjoy snacks or drinks while enjoying your favorite game.
You can access services such as Takeaway, alcohol, beer, wine, coffee, a bar on site, and others. It's a great place to dine, so do well to come by.
Address: 110 W Hwy 50, Clermont, FL 34711, United States
#3. The Southern on 8th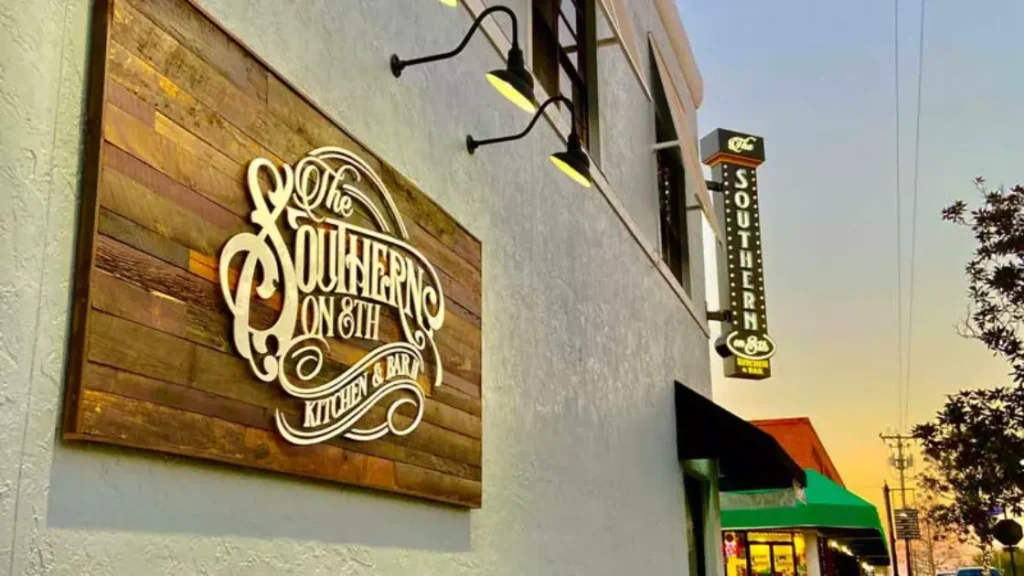 Another cool restaurant in Clermont, FL you should consider visiting is The Southern 8th. This restaurant has a stylish and trendy dining space, serving amazing southern dishes prepared with the freshest ingredients.
They are focused on attaining customer satisfaction and offer the best of salads, sweets, seafood, sandwiches, soups, grilled meals, and other southern specials. Their dining options only cover lunch, dinner, and dessert. Offerings such as alcohol, cocktails, coffee, wine, beer, and spirits are also available.
Provision for kid's menu, vegetarian and gluten-free options are also available. They offer indoor and patio seating. They offer guests good entertainment, especially on weekend nights, as they provide live music and other special events.
They also host corporate parties, anniversaries, birthdays, and other special celebrations. Dinner reservation is highly advised, so it's best you make one before heading to the restaurant.
Address: 801 W Montrose St, Clermont, FL 34711, United States
#4. Cheeser's Palace Café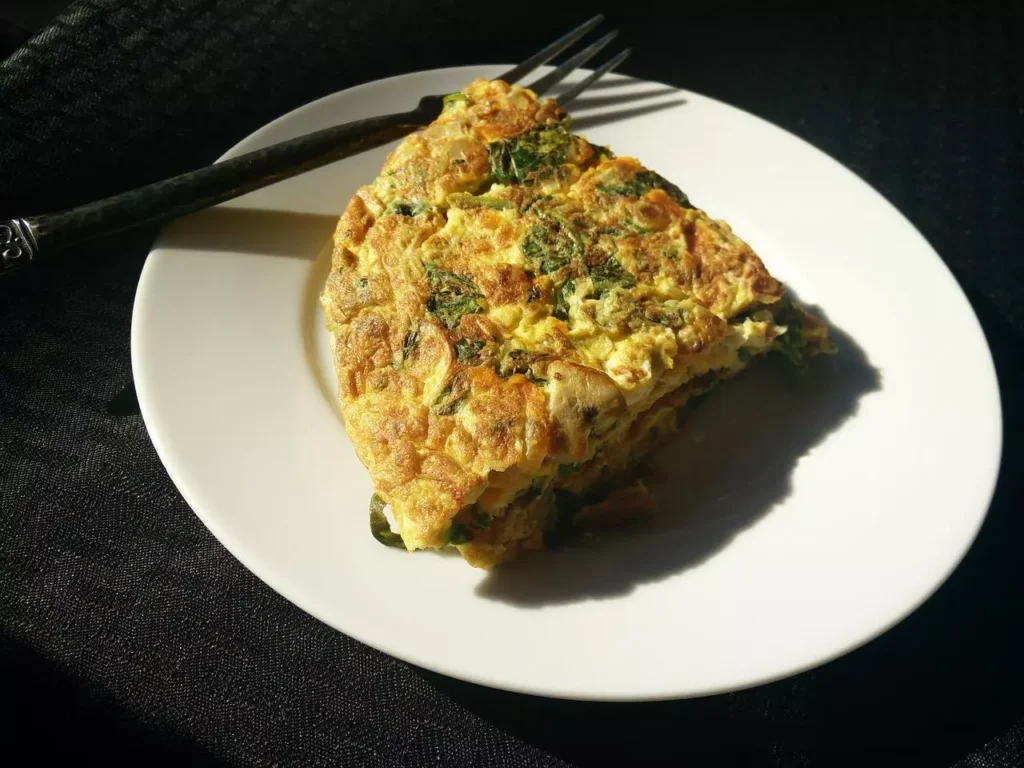 Cheeser's Palace Café is one of Clermont's restaurants for home-cooked American breakfast and lunch treats. This restaurant has been offering quality service to locals and visitors to Clermont since 2006. They specialize in offering European-inspired breakfast and lunch items, including cheese plates and chocolate treats.
Their breakfast menu covers egg benedict, omelets, Belgium waffles, grilled veggies, meat and cheddar, breakfast sandwich, French rolls, and Italian plates. 
At the same time, their lunch menu includes hot sandwiches, cold sandwiches, burgers, rolls, soups, cheese plates, and appetizers. For drinks, they serve coffee, tea, wine, and beer.
In addition to lunch and breakfast dining options, you can also come by for brunch. The dining room is quite relaxed, as the atmosphere is friendly. Healthy options and a kid's menu are also available. They offer to dine in, outdoor seating, delivery, and takeaway.
Address: 707 W Montrose St, Clermont, FL 34711, United States
#5. Root and Branch Bistro plus Bar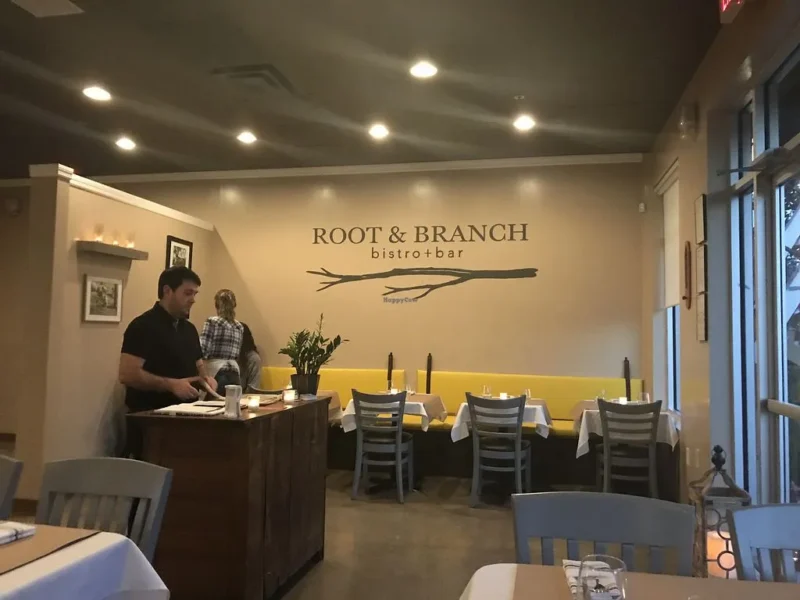 Root and Branch Bistro Plus Bar has an impressive rating of 4.6, and I decided to try them out. They were so good that I had to recommend them. This restaurant is a farm-to-table restaurant that offers quality and fine dining options.
The restaurant is casual yet offers an elevated dining experience. They focus on delivering locally sourced food and satisfying customers' diet needs. The seating settings have a trendy style, and you can enjoy delicious small plates and entries that will give you the classic dining experience you seek.
Their menu includes seafood plates, salads, southern plates, sandwiches, grilled items, and brunch entrees such as shrimps & grits, steak rancheros, house benedict, and crab cake benedict. If you are vegetarian or Vegan, you do not have to worry, as Vegan and vegetarian plates are available.
Accessible services in Root and Branch Bistro Plus Bar include curbside pickup, takeout, delivery, happy hour specials, private parking lot, waiter service, Wi-Fi, and others.
Address: 1200 Oakley Seaver Dr #102, Clermont, FL 34711, United States
You can also check out the best restaurants to visit in Lake Jackson Texas, Aberfeldy Perthshire, Little Rock Arkansas, and Chesterfield Missouri.
#6. The Crooked Spoon Gastro pub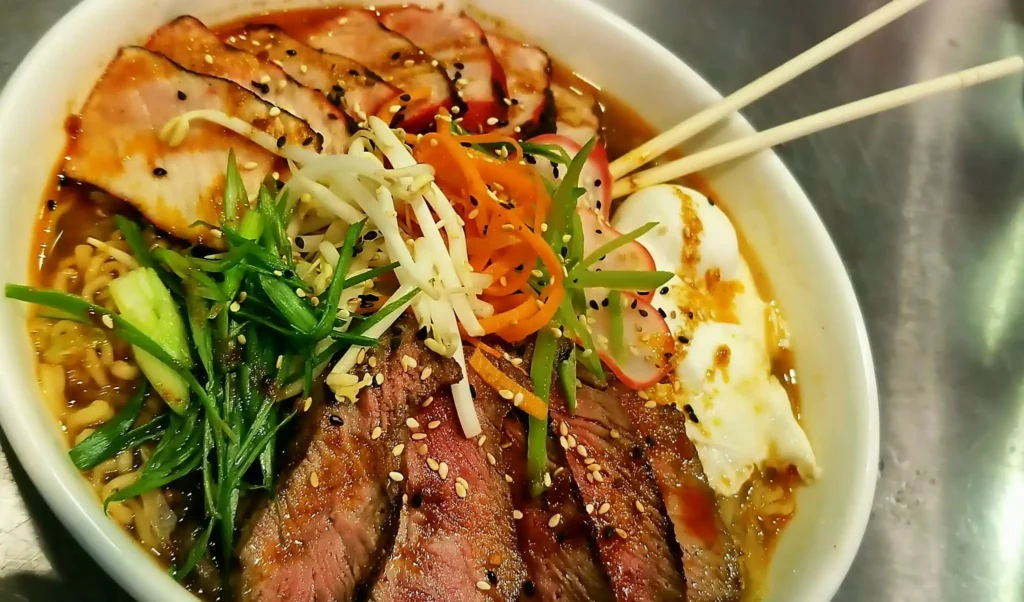 If you are looking for the best places to eat in Clermont, Florida, where you can grab a nice drink and eat amazing food, then you should visit the Crooked Spoon Gastropub. I recommend this pub for drinks because they are good with craft beer and cocktails.
Their beer selection is impressive, their cocktails are prepared with local ingredients, and they always come out great! The drink menu isn't complete without wine!
Their drink menu covers items such as Pale Ales, Ipas, Ambers, Ciders/ sours, bottle and can beers, Chardonnay, Pinot Grigio, Riesling, and lots more.
The Crooked Spoon Gastro Pub isn't just a great place for a drink; they also serve small plates, quick bites, late-night food, healthy options, and comfort food.
They are available for brunch, lunch, and dinner. A good place to drink is always great for watching sports, and The Crooked Spoon Gastro is no different. It's a great location for group and solo dining.
#7. Akina Sushi and Asian Food Bistro
Have you been looking for the best sushi restaurant in Clermont, FL? Then why not try one of the best sushi restaurants, Akina Sushi and Asian Food Bistro.
This restaurant is on top of its game regarding sushi and Chinese fares. They specialize in providing guests with authentic Japanese and Chinese treats. They offer to dine in, and the dining space is casual with a cozy atmosphere.
They only provide lunch and dinner treats, accessible through takeaway and delivery. Some of their popular dishes include pad Thai, sushi rice, general TSO chicken, incredible hulk, and roll.
They are also popular for serving amazing sake. You might want to try other dishes, including summer rolls, Mongolian beef, miso soup, honey garlic chicken, Singapore noodles, and silken shrimp.
Address: 4300 S Hwy 27 #101, Clermont, FL 34711, United States
#8. San Jose's Original Mexican Restaurant
San Jose's Original Mexican Restaurant is a good local chain restaurant that serves classic Mexican dishes, sangria, and margaritas in an informal dining setting.
The restaurant offers a trendy spot where you can enjoy comfort foods, healthy options, quick bites, small plates, and Vegetarian plates. They are available for only lunch and dinner and offer catering services.
The items on their menu include steak & pork, fajitas, seafood, chicken plates, soups, salads, Tacos, burritos, and enchiladas.
And the popular dishes are California burritos, chimichanga dinners, chips and salsa, nachos supreme, and enchiladas. Other offerings include cocktails, coffee, beer, and spirits.
Address: 4315 S Hwy 27 Ste. Al, Clermont, FL 34711, United States
You dont want to miss out the best restaurants in Colville Washington, Artesia NM, Ashland KY, and Alexandria Bay NY.
#9. Oakwood Smokehouse and Grill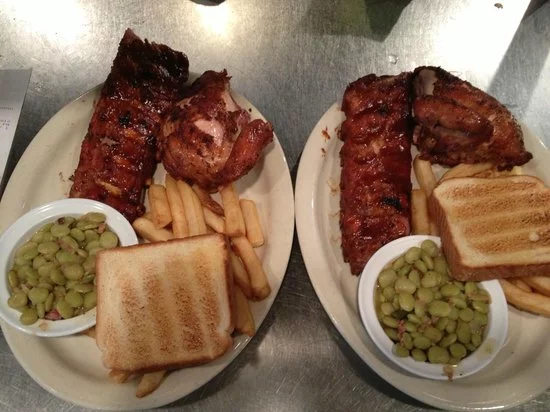 Oakwood Smokehouse and Grill is a nice American restaurant where you can enjoy delicious and juicy barbecue plates and other American fares. It's a locally owned and operated restaurant serving ribs, steak burgers, sandwiches, fresh salad, seafood, and southern dishes in a casual wood décor dining space.
Oakwood Smokehouse and grill is one of the best steak houses in Clermont, Florida, and it takes pride in serving quality meals to customers and has been offering value to locals and visitors for over 20 years. 
They offer both outdoor and indoor seating. But if you can't afford to dine in, you are welcome to go for takeout or a curbside pickup. Other provisions such as vegetarian options, a kid's menu, beer, coffee, and wine are readily available.
Address: 230 Citrus Tower Blvd, Clermont, FL 34711, United States
#10. The Friar Tuck-English Restaurant
If you are looking for a typical English restaurant in Clermont, Florida, then you are in luck! The Friar Tuck restaurant is what you are looking for, as they serve homemade English classics and an impressive selection of take-home market goods.
They serve mouthwatering British wraps, baked fish, boneless wings, pastries, steak, sausage rolls, cottage pie, and lots more.
If you are coming by for breakfast, you are in a delicious package of homemade treats such as egg meals, English bacon on fluffy Jackson toast, beans on toast, French toast, American bacon, breakfast burrito, and The Full Friar, which is a full English breakfast.
You should also try their desserts, tea, and coffee, they have a fine selection, and you'd enjoy it. The Friar Tuck is on our top list for their homemade dishes and excellent service.
Their service is fast, and their staffs are reliable. The atmosphere is cozy and great for a home-cooked meal. You are welcome to come by for breakfast, lunch, and dinner. Groups are also welcome, so come by with family or friends and enjoy good food.
Address: 601 Cagan Park Ave syite 401, Clermont, FL 34714, United States
#11. Lilly's on the Lake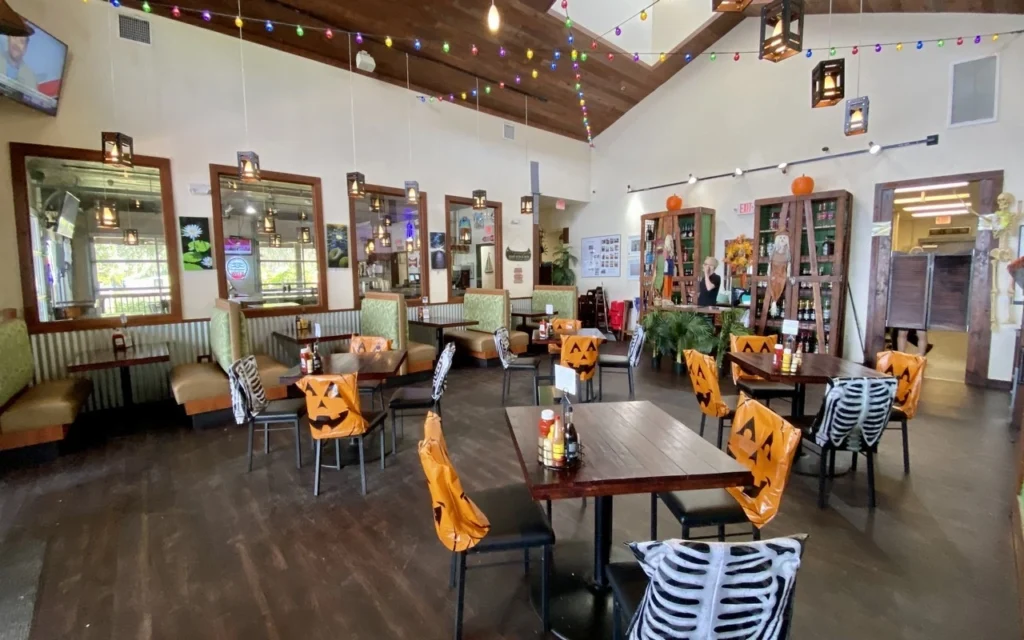 Lilly's on The Lake is a great choice when you desire a unique dining experience with a scenic environment. This restaurant features a Caribbean-themed bar and grill serving casual meals, including quick bites, small plates, comfort food, and healthy options.
Lily's on the Lake provides guests with wide indoor and outdoor seating where you can relax and enjoy dishes such as fish sandwiches, chicken sandwiches, chicken wings, cheese Quesadilla, seafood platter, chips and salsa, and lots more.
They also serve burgers, vegetable plates, steak, and fresh nachos. Beer, beer cocktails, and cocktails are available. They are available for lunch and dinner and also offer late-night food. It's a common spot among groups and tourists and a good place for kids.
Address: 846 W Osceola St, Clermont, FL 34711, United States
Check out: Best restaurants in Starkville Mississippi, Restaurants in Hurricane Utah and 10 Best Restaurants In Olive Branch Mississippi.
#12. Texas Roadhouse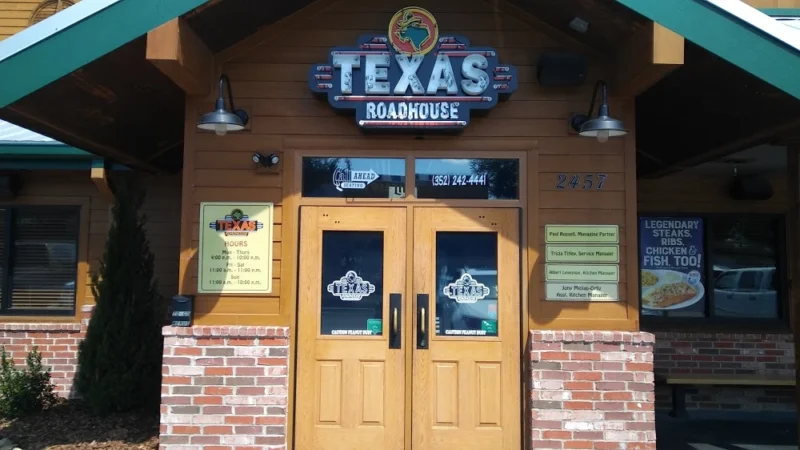 Texas Roadhouse is a Texas-themed restaurant that serves American fares with a southwestern twist in a cozy, well-lit dining space.
They provide visitors with delicious dishes that cover grilled bbq chicken, grilled pork chops, country vegetable plates, country fried sirloin, grilled shrimp, grilled salmon, and pulled pork dinner, to mention a few.
Some favorite dishes include fried pickles, house salad, 34oz porterhouse steak dinner, steak, and ribs. You can start with your favorite item or go for something new. The service here is great, and the prices are moderate.
They do not only offer to dine in. You can also go for takeout or delivery. The place is quite lively and is common amongst groups. Other services available in Texas Roadhouse include waiter service, a full bar, private parking lots, and catering.
Address: 2457 S Hwy 27, Clermont, FL 34711, United States
#13. El Cerro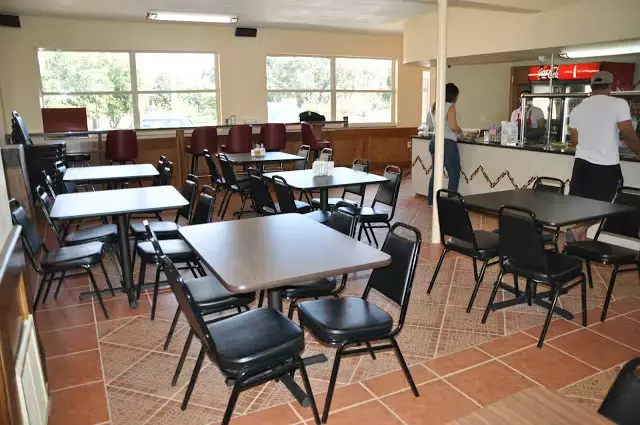 If you want to try something new, I recommend you visit El Cerro restaurant. They offer delicious Latin American cuisine. They serve comfort foods like empanadas and pork sandwiches, plus breakfast treats.
As a family-owned restaurant, they specialize in providing customers with fresh home-cooked meals in a buffet style. They also offer a palatable A la carte menu that covers varieties. 
It would help if you tried out their popular Cuban sandwich, mofongo mashed plantain, and their Arroz con Habichuelas Y Pernils, they are popular dishes, and they are delicious.
Other amazing items offered at El Cerro include coffee, tea, beer, dessert, and wine. The place is common among groups, families, and tourists and is LGBTQ+friendly.
Address: 811 W Hwy 50, Clermont, FL 34711, United States
#14. 145F Seafood Boil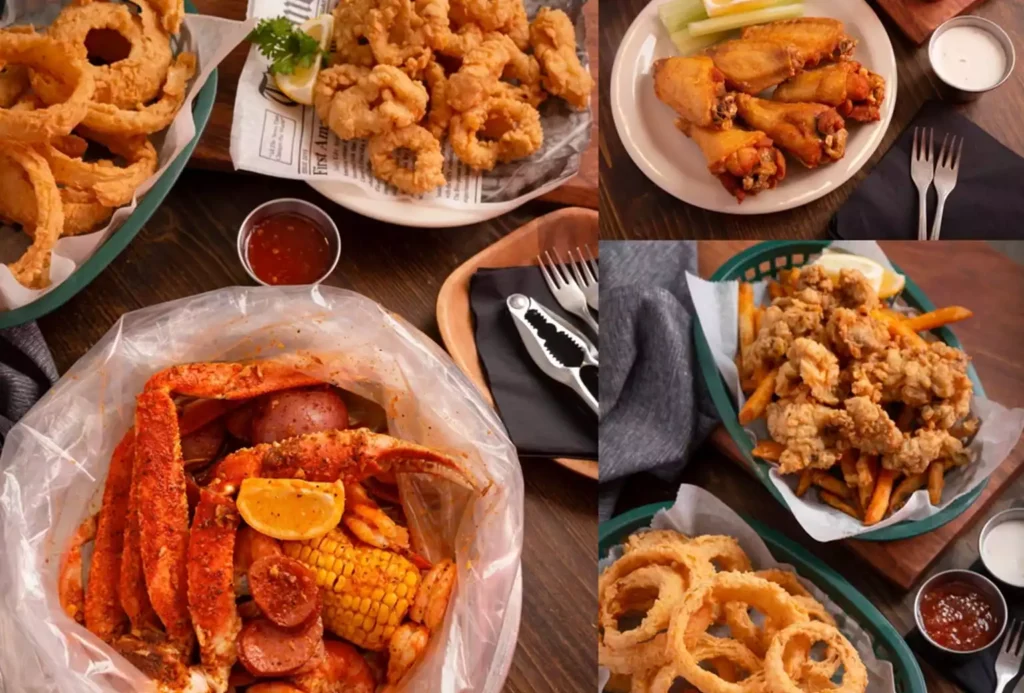 145F Seafood Boil is a great seafood spot with a casual dining space and a friendly atmosphere. They offer seafood such as shrimp, oysters, clams, mussels, catfish, hushpuppies, crawfish, crabs, and seafood combos.
They also serve delicious chicken wings, chicken tenders, and homemade sides such as French fries, steamed rice, Cajun fries, etc. The service here is very much centered on customer satisfaction, and their service is excellent.
The environment is nice, and the staffs are responsive. This restaurant is quite popular amongst groups, tourists, and families. You can come by with friends or family for some juicy seafood and delicious chicken wings.
Address: 2440 FL-50, Clermont, FL 34711, United States
#15. Carrabba's Italian Grill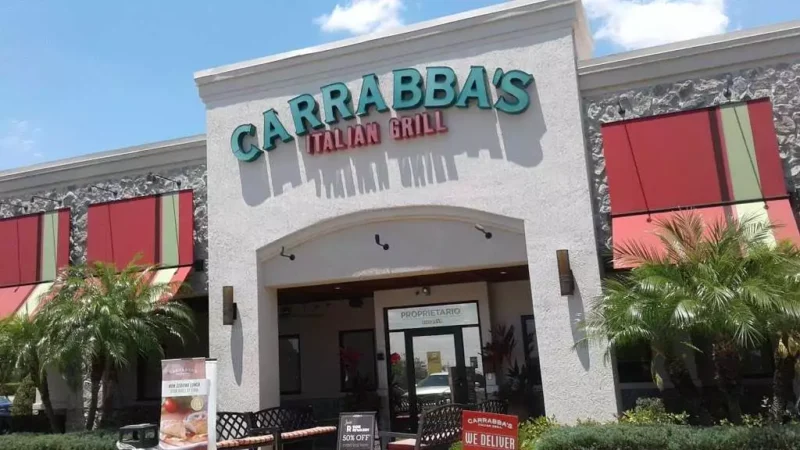 Carrabba's Italian Grill is a chain eatery and bar that offers a wide menu covering Italian classics in informal dining seating. They serve authentic meals, including steaks, chops, seafood, pasta, and pizza.
Special delicacies such as chicken parmesan, veal Marsala, Tuscan grilled chicken, chicken Bryan and chicken or veal piccata are also available. There's provision for vegetarian options, a kid's menu, a Braille menu, happy-hour food, and happy-hour drinks.
Offers like coffee, tea, spirits, wine, beer, and cocktails are also available for drinks. Carrabba's Italian Grill has a romantic atmosphere, so it's ideal for dates and special events. It's also great for a casual outing or hangout with family or friends.
Address: 2240 E Hwy 50, Clermont, FL 34711, United States
Enjoy your meal in Clermont Florida
Restaurants in Clermont, FL, are known to offer the best authentic dishes and a variety of locally sourced dishes and continental cuisines.
We've made your search easy by compiling a comprehensive list of 15 top restaurants in Clermont, FL. It will be easy to find the restaurant that best fits your taste. But if non suit your taste, we'd appreciate a comment.
This restaurant also offers the best breakfast in Clermont, so do well to pay a visit to any of the listed above.
Disclaimer: Vasttourist always strives for content accuracy. Since the time of publishing, travel-related information regarding pricing, schedules, and hours may have changed. Please see individual websites embedded in this post for the most current trip-planning information.

Unless otherwise stated, Vasttourist does not claim ownership of any images used on our blog site. The respectful owners of all visual content have copyright protection. We try to include links to the sources. If any images are your property and you do not want them to appear on our blog, don't hesitate to contact us; we will take them down immediately. We support properly crediting the original writer, artist, or photographer.