20 Best & Fun Things to Do in Clermont Florida
Are you searching for the best things to do in Clermont Florida? Clermont, Florida, is one of the most popular tourist destinations in the United States. It's a small city in Lake County, located about 22 miles west of Orlando. 
There are a lot of amazing things to do in Clermont. Since its economy is mostly based on residences, tourism, and retail trade, it has a great mood about it and will completely give you touristy vibes whenever you come.
Guests who come to the area will find a wide assortment of food options in Clermont to suit their preferences and budgets.
Clermont has many lovely parks and gardens, making it a wonderful place to visit. Dale Barnstable, Kate DiCamillo, Shane Greene, and even Peter Hooten are among the well-known residents of Clermont.
In this article, we have listed 20 things to do in Clermont. This list is curated, as always, but isn't ranked. We couldn't choose favorites.
20 Best & Fun Things to Do in Clermont Florida
#1. Lakeridge Winery and Vineyards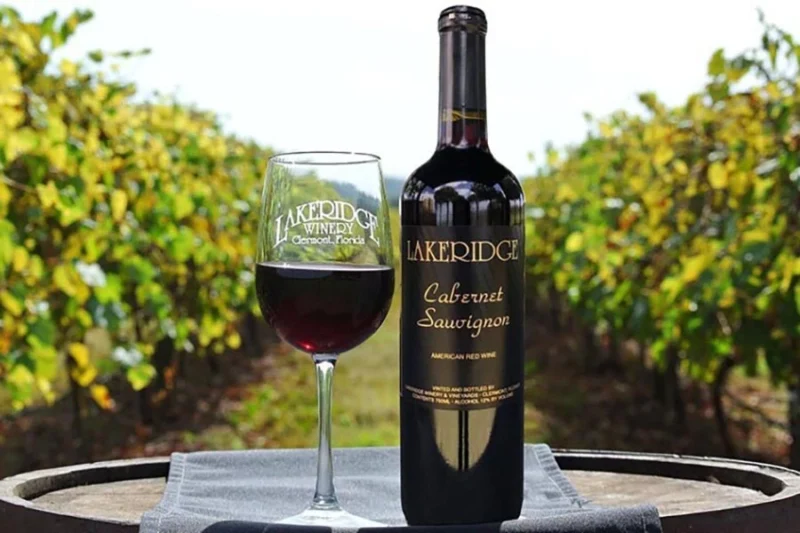 The Lakeridge Winery and Vineyards is one of the best places to visit in Clermont, Florida. It is one of Florida's biggest and most well-known wineries. Every day from 10 a.m. to 4 p.m., the winery offers guests free 45-minute tours and wine tastings.
Like at many other wine-tasting events, visitors can taste a selection of wines to get a sense of the wines made at their vineyard.
Weekends at the Winery usually feature several occasions with live music, a food court, and a wine bar. It is a Lakeridge tradition that takes place every Saturday and Sunday. From midday until four o'clock, visitors can bring a picnic blanket or folding chairs, sprawl out on the grass, and take in the music at no charge.
Although it's not essential, food and drink can also be bought in this place. Lakeridge Winery does not permit outside food or drink to be brought in, although you can bring unopened bottles of water.
You can also check out the best restaurants in Clermont, Florida.
Address: 19239 US-27, Clermont, FL 34715, United States
#2. The President's Hall of Fame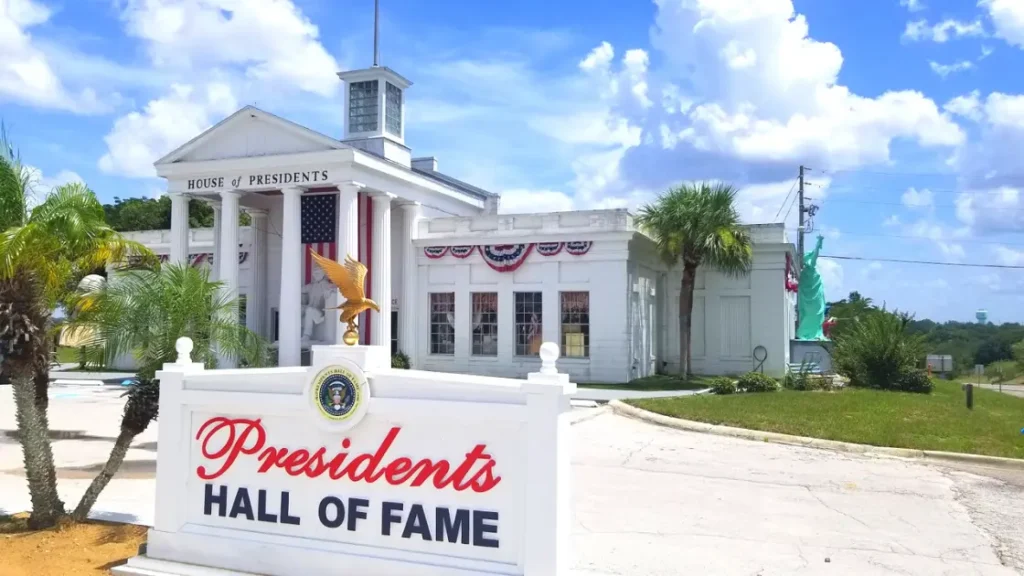 The President's Hall of Fame, located near the Florida Citrus Tower, is one of the most informative places to visit in Clermont, Florida.
This building pays homage to the 45 presidents of the United States. The museum also houses a miniature model of the White House. The museum is not very big but well-designed and pays tribute to nearly all of America's presidents.
The White House replica is also well-made, with a detailed and intricate structure to observe. It is an incredible place to hang out with your kids and teach them a little about history.
Address: 123 Hwy 27N, Clermont, FL 34711, United States
#3. Florida Citrus Tower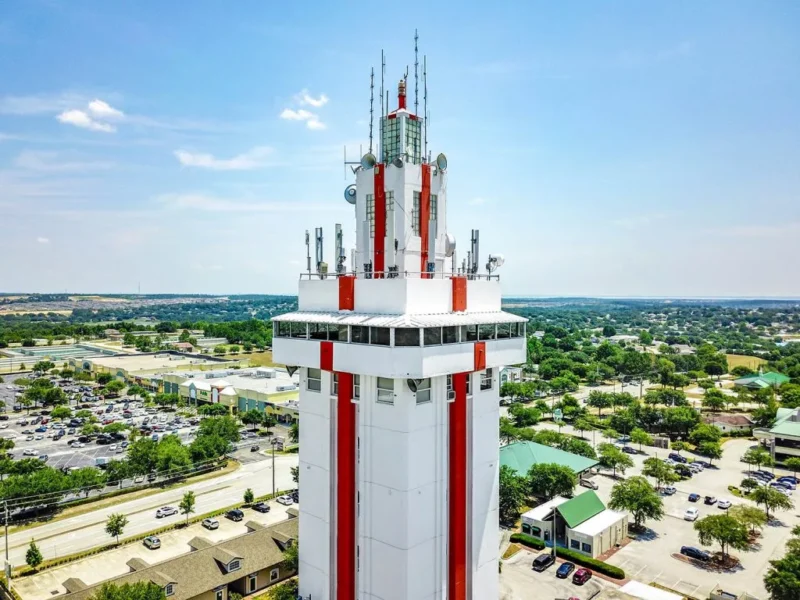 The Florida Citrus Tower is a 226 feet tall building that is undoubtedly one of Clermont's highest buildings and most recognizable places of interest.
This massive structure started in 1955 and was finished in 1956. The tower's coloration is also very beautiful, having orange and white stripes.
The basic function of this building is to showcase the citrus industry of Florida. Around the neighborhood, beautiful citrus groves have been established and are kept in good condition.
In addition, there is a lobby, a space for holding events, a gift store, and even a museum devoted to the tower's past. This highly rated and frequently visited attraction provides a variety of tourist activities.
Address: 141 S Hwy 27, Clermont, FL 34711, United States
#4. Clermont Performing Arts Center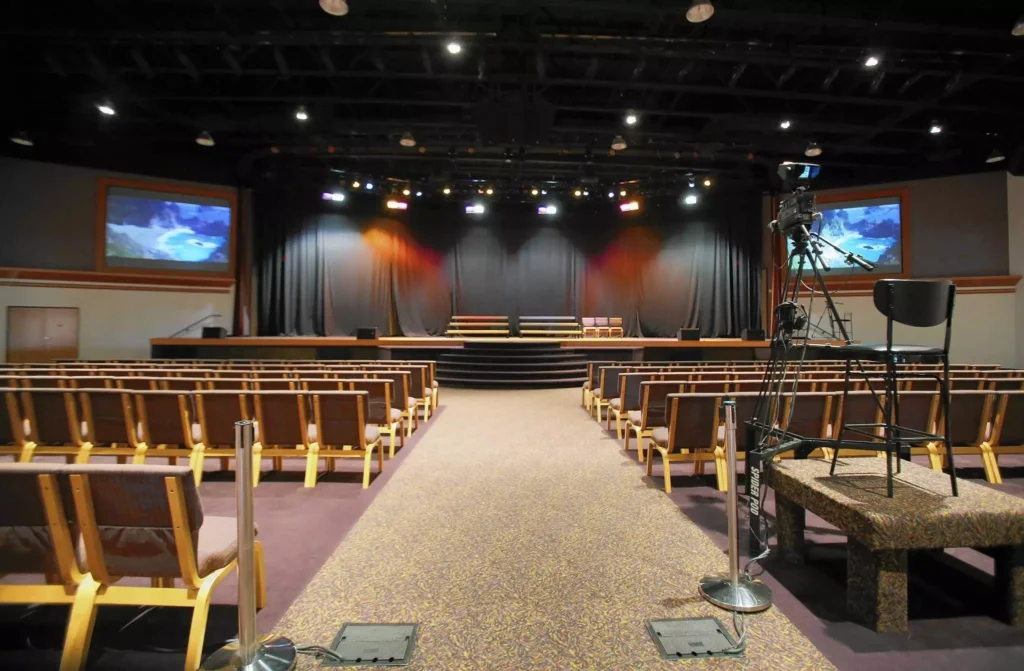 The Clermont Performing Arts Center is a must-visit location if you're a huge art fan, with up to 20 events and performances scheduled for the entire year.
This place is popular with locals and tourists and sits on South Highway 27 in the downtown area.
If you want to see some really interesting performances, it's a great place to go. These consist of performances of pop culture, musicals, and dance concerts, among others.
With more than 1,000 seats available, you may be confident that you will acquire seats for your chosen show.
You should reserve your tickets if you know you'll be going. Be sure to add this to your list of romantic things to do in Clermont, FL, this weekend.
Address: 3700 US-27, Clermont, FL 34711, United States
#5. Legends Golf and Country Clubs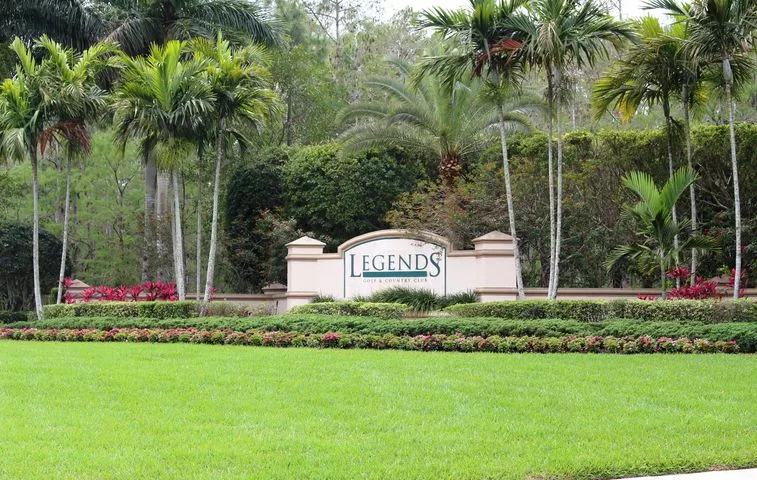 Golfers can enjoy a once-in-a-lifetime experience at Legends Golf and Country Club. If you enjoy golf, Legends Golf and Country Clubs are unquestionably among the enjoyable things to do in Clermont, Florida.
The beautifully designed courses at Legends Golf and Country Club are in a really lovely setting. It is an 18-hole course with beautiful palm trees and verdant, well-kept turf that spans over 7,000 yards.
This location should be on your itinerary if you want to play some casual golf and hang out with your buddies. The course can be difficult, but most amateur or professional golfers enjoy playing here.
Additionally, the golf course is located in extremely varied geographic regions with various heights.
#6. Downtown Clermont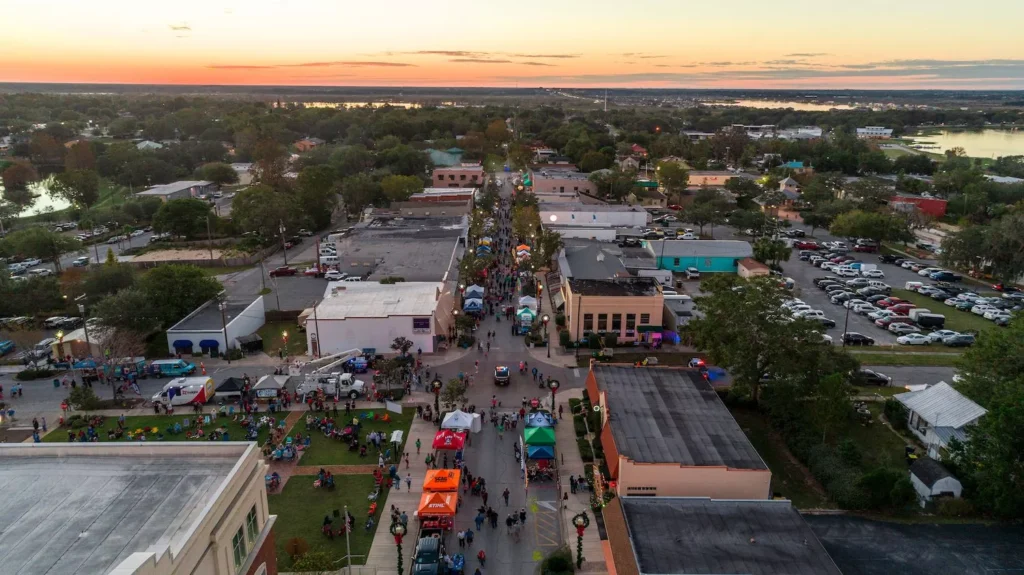 Downtown Clermont is a wonderful place to go if you want to experience the true spirit and feel of the city. It has a wide variety of restaurants, adorable little shops, and historic buildings.
Explore one of the many historical structures to discover more about Clermont's culture on the streets of downtown Clermont.
Afterward, you can head to one of the many restaurants selling delicious, freshly brewed coffee and enticing baked pastries. You'll love the meal here if you're in the mood for burgers and shellfish.
You can get some historical and adorable gifts to take home and give to your loved ones in the numerous beautiful little stores lining the streets downtown.
This place is the ideal choice if you want to stroll in the chilly air and hang out.
Are you about taking a journey across California? Why not explore some of the top activities in Southern California, West Covina California, Gilroy California and San Bernardino California.
#7. Waterfront Park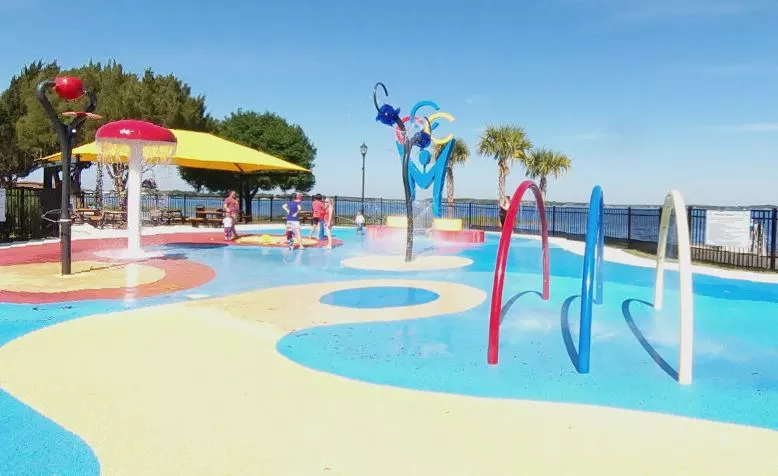 On Lake Minneola in Clermont, Florida, there is a park open to the public called The Waterfront Park. The presence of well-kept cycling and walking trails, a basketball court, covered picnic tables, and a tiny swimming beach makes this park a favorite among locals and tourists.
The 30-mile fitness route in Waterfront Park is linked to a longer one that will eventually be a part of the Florida Coast-to-Coast Trail, which is currently being built.
Hundreds of people visit the park every year for events like the Pig on the Pond and the Champion's Dragon Boat Festival. Along with the festivals, there are year-round races, triathlons, and other water-related activities staged here. There are periodically free movie evenings at the park.
Address: 330 3rd St, Clermont, FL 34711, United States
#8. The Palatlakaha River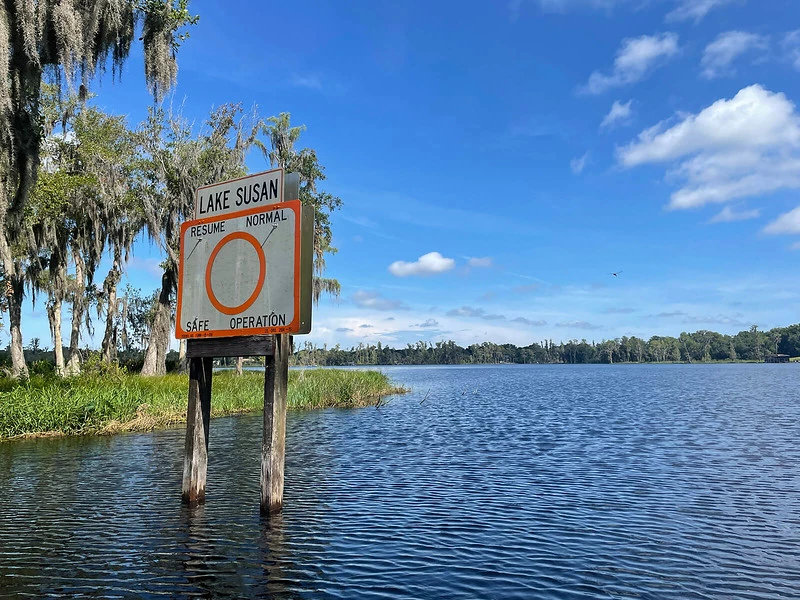 The Palatlakaha River flows through this lovely city's territory in its entirety, making it the ideal location for paddling a boat or a canoe. Get those kayaks out and paddle along the river's calm waters.
In addition to these water-based thrill activities, you can go on a stroll or a hike along the nature trails, sunbathe on the lovely, serene beaches, and do many other interesting activities.
The Palatlakaha River is a perfect place for relaxation. You can bring some snacks and refreshing drinks and have a lovely picnic by the river. Add this to your list of free things to do in Clermont, Florida, today.
Address: 12325 Hull Rd, Clermont, FL 34711, United States
#9. Lake Louisa State Park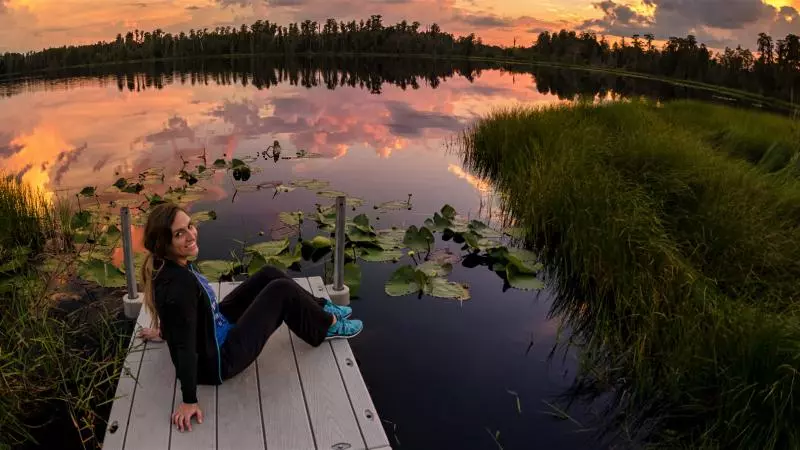 Lake Louisa State Park is a large state park covering over 4,000 acres. Lake Louisa State Park is a paradise for those interested in birdwatching or studying flora and fauna.
Its territory is covered in vast water bodies and dense forests, supporting many concurrent habitats and ecosystems.
You get to see a variety of plants, such as wetlands and cypress palm trees, and you can also spend the day observing birds flying overhead and recognizing several lovely species.
Fishing is also permitted, and many indigenous species like foxes, snakes, turtles, and other creatures can all be seen in this area.
Another fun activity you may engage in here is hiking. You can also find a hidden gem in Clermont, FL, here.
Address: 7305 US-27, Clermont, FL 34714, United States
#10. Champions Splash Park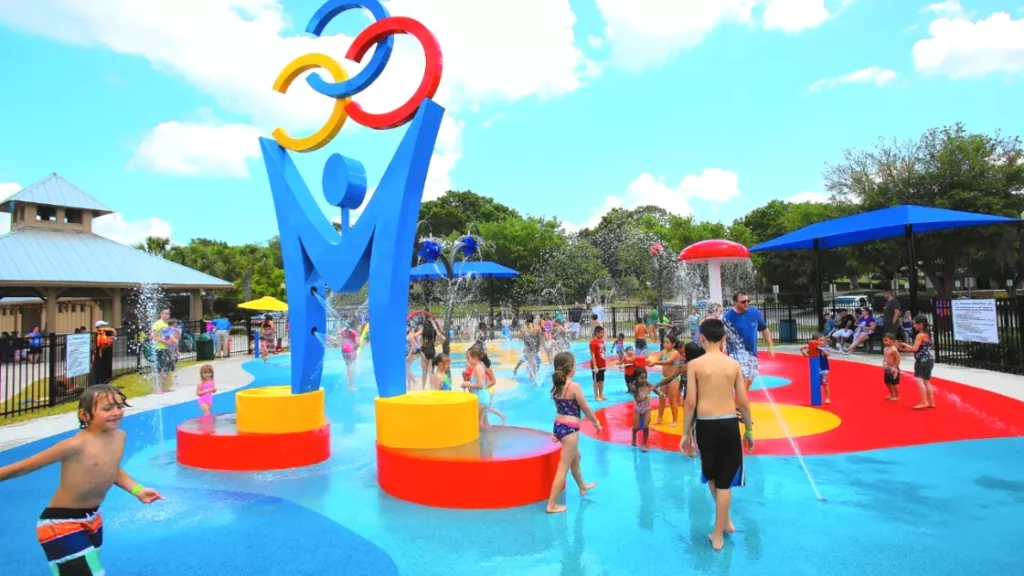 Champions Splash Park is a tropical haven for those in Clermont during the roasting summer.
The Champions Splash Park is all about relaxing and having fun and features fantastic swimming pools and water coasters.
You need not worry even if your toddlers enjoy the visit because there are areas specifically designated for visitors of various ages. The kids will undoubtedly enjoy this location.
The entry fees are also pretty reasonable.
Parents can watch their children while unwinding in the covered seating area, which is well-designed and has a good view of the park.
Address: 330 3rd St, Clermont, FL 34711, United States
#11. Clermont Historic Village Museum
The Clermont Historical Society looks after the city of Clermont's ownership of the historic village museums in Clermont. There are several structures in this area that serve as mini museums. Some of Clermont's history, from the late 1800s to the end of World War II, is preserved in these structures.
The Townsend House, Kern House, Railroad Depot, Memorial Library, World War II Museum, and Hooks Schoolhouse are the original, historic structures.
Sponsorships and donations entirely fund the Clermont Historic Village Museums. The village is run by volunteers who also give tours and respond to inquiries from tourists. The Clermont Historical Society gathers artifacts and keeps them in good condition.
This renowned village museum has welcomed visitors from 33 states and 19 nations.
Address: 490 West Ave, Clermont, FL 34711, United States
Planning a road trip around Texas? We've got you covered! Here are some of the best things to do in Lake Jackson Texas, Waxahachie Texas, Woodlands Texas, and Fun things to do in sugar land Texas.
#12. Southern Hill Farm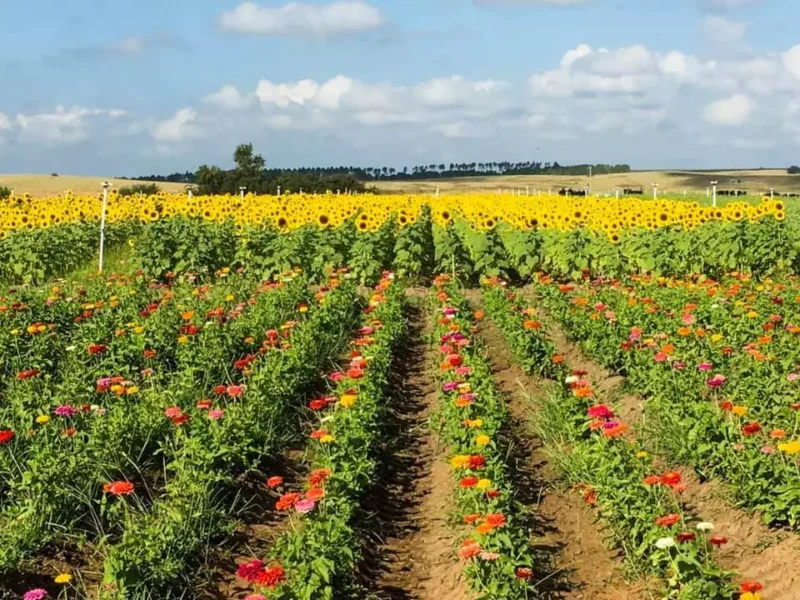 Southern Hill Farm in Florida's Lake County's Clermont neighborhood is a great place to spend a day relaxing. This gorgeous and lively setting appears to be designed for families. You and your family will have a great time here.
Blueberries and sunflowers can be picked in plenty at Southern Hill Farms. While you're there, you can pick up some of their freshly picked, perfectly priced strawberries.
Also, various cultural weekend events are often planned along with food trucks and live entertainment to ensure guests have a nice time.
There is lots of food available, so you don't need to worry about being here. Several food and drinks are available from Southern Hill Farms, including meals from nearby food trucks.
Address: 16651 Schofield Rd, Clermont, FL 34714, United States
#13. Withers-Maguire House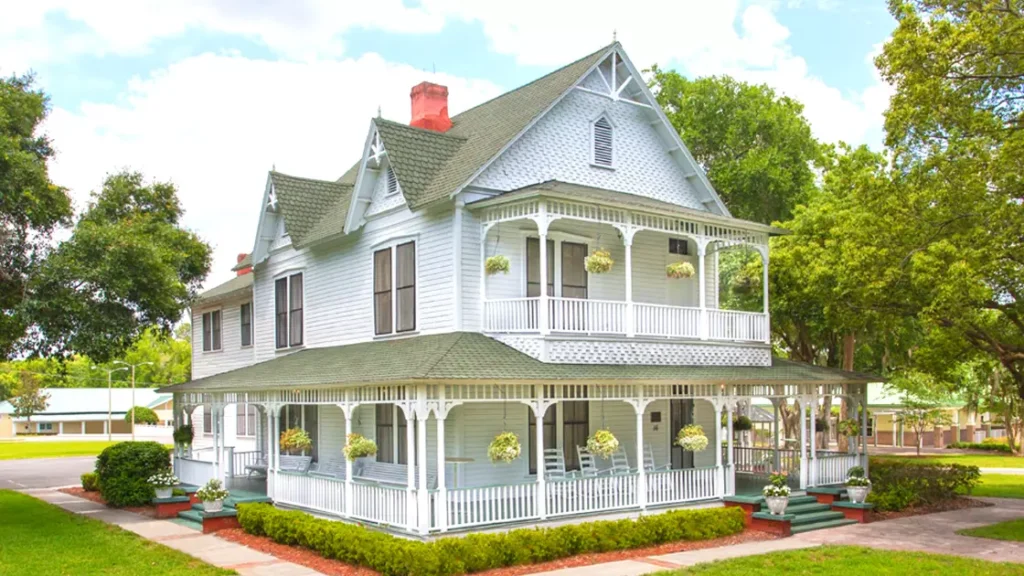 Clermont's most well-known historical residence is the Withers-Maguire House, which is situated on East Oakland Avenue.
This magnificent home is preserved properly and is a great historical place to visit. Several beautiful works of classical art, magnificent antique furniture, and other household items are inside the home.
This house was built in the 1880s, has withstood the test of time, and offers a fascinating glimpse into life more than a century ago.
The architecture is also lovely to look at, making a lovely backdrop for some lovely photos. Add this to your list of free things to do in Clermont, Florida.
Address: 16 E Oakland Ave, Ocoee, FL 34761, United States
#14. Crooked River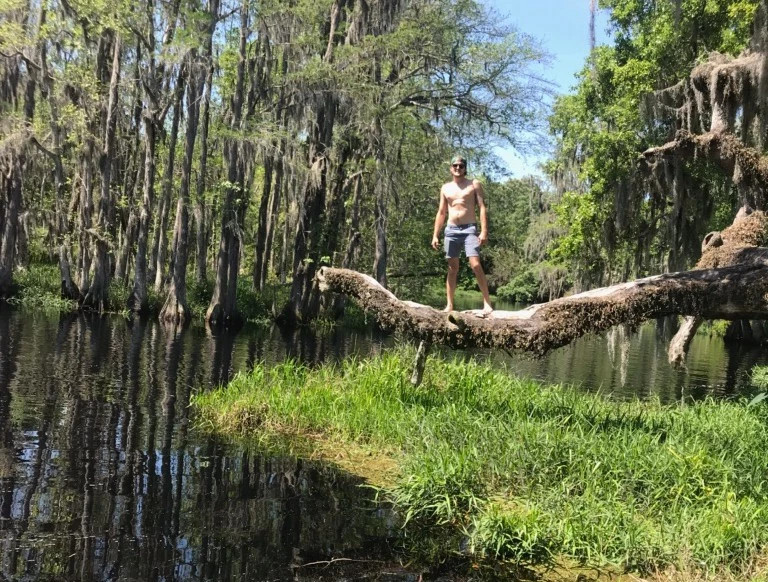 Crooked River is a lovely place to be if you are looking for what to do in Clermont, Florida. It is one of the most stunning preserves in the world and is located in Clermont, where a wide variety of ecosystems are kept in their natural state.
It's also a fantastic place for hiking and other water activities, which will exceed your expectations. You can take a few different routes, and it's simple and quick.
Visitors to Crooked River Preserve do not have to pay admission if they are first-time visitors to Florida.
Crooked River is absolutely a lovely location to be in. The park has first-rate amenities, and the launch sites for kayaks and canoes are conveniently situated.
This place is a lovely place to visit. There is always fun to be had, so bring the whole family. You will get a remarkable experience, way more than what you anticipated.
Address: 11121 Lake Louisa Rd, Clermont, FL 34711, United States
#15. Clermont's Crooked Spoon Gastropub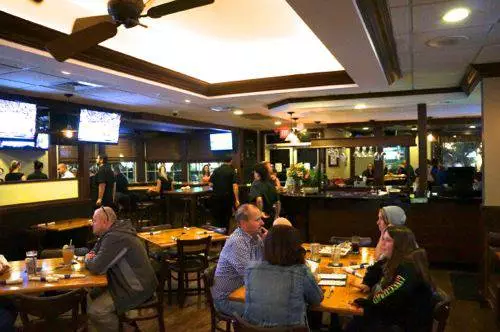 Clermont's Crooked Spoon Gastropub is a great place to have a meal. For comparatively low pricing, you will get the best meals, such as burgers and fries.
On their menu, they also have dishes that are current and classic in tradition.
This ultra-hip restaurant has chic interiors and delectable food, so you can choose to eat there for lunch, dinner, or a hearty brunch with friends.
Give their delectable seafood meals a try when you go.
Address: 200 Citrus Tower Blvd, Clermont, FL 34711, United States
#16. The 10-Mile Clay Loop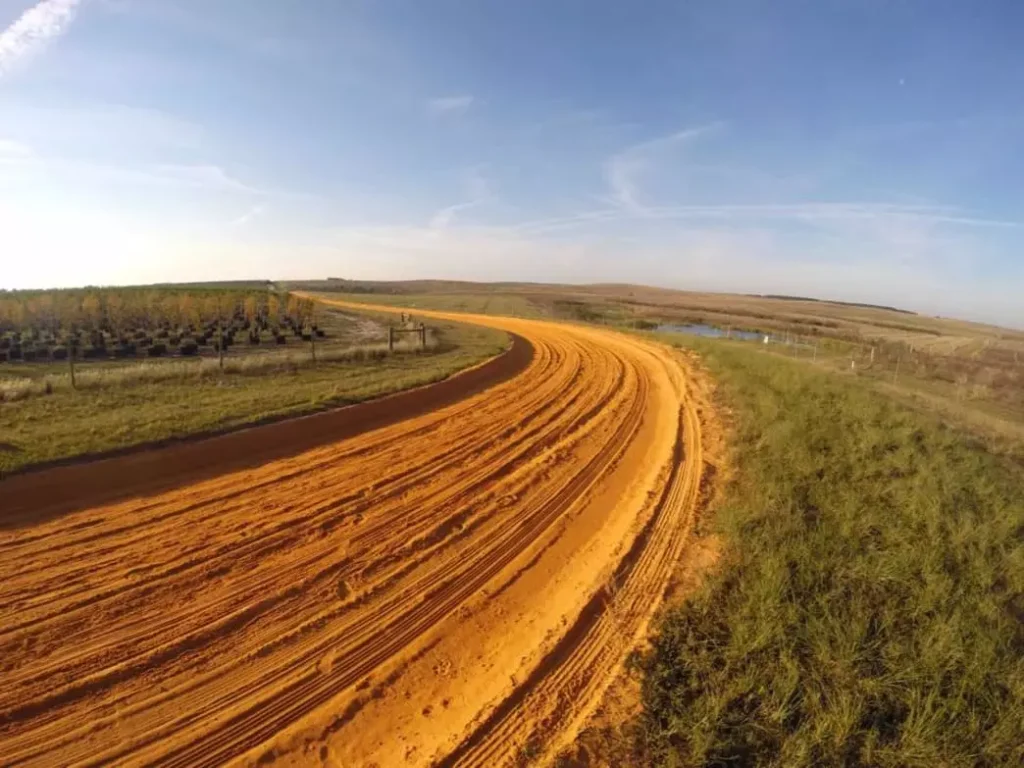 The 10-Mile Clay Loop is a famous, well-regarded, and well-traveled road in Clermont, Florida. It is built of soft clay, is unpaved, and has no pebbles, making it the perfect spot for running. There isn't much traffic on this 10-mile loop of a road, and there is a lot of pedestrian traffic.
This road offers a great training ground for runners of all abilities with its peaceful, lovely surroundings and hard hills. This course hosts a lot of running competitions all year long. On the Facebook page for this course, these events are frequently promoted.
The community keeps the route in good condition, but apart from race days, there are no facilities for runners. Many seasoned athletes enjoy the 10-mile clay course during athletic competitions such as world championships and the Olympics.
Address: 8928-9290 N Bradshaw Rd, Clermont, FL 34714, United States
Traveling around Georgia? Take a look at some of the best things to do in Statesboro Georgia, Valdosta Georgia, and Fun things to do in Dahlonega Georgia.
#17. Trampoline Park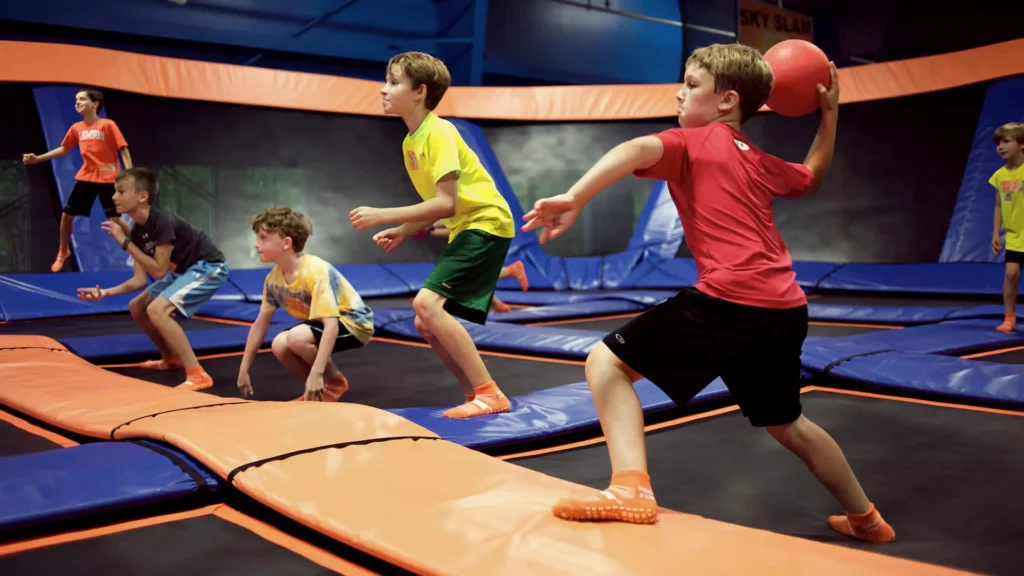 Visiting a trampoline park is always enjoyable whether you are an adult or a child. You will burn some calories as you continue to bounce around on these beds and have fun. The trampoline is of a strong quality. All ages can use trampolines safely.
In addition to this, you can engage in additional trampoline activities like dodgeball, freestyle bouncing, and other exercises. Also, on-site to help you are outstanding educators.
Address: 2510 S Hwy 27, Clermont, FL 34711, United States
#18. Museum of Osteology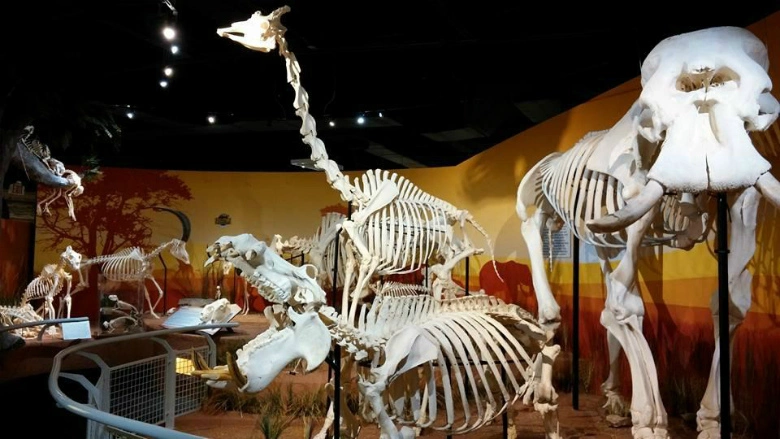 If you're taking children along, this is one site you should visit with them. It's a tremendously thrilling destination for kids and adults because it has up to 500 authentic skeletons of extinct dinosaurs from the prehistoric age.
There are skeletons of these incredible dinosaurs, including those who walked the land, soared through the air, and even lived in the ocean.
Since opening in 2015, it has become one of Orlando's most popular museums and is undoubtedly a top tourist destination. These skeletons are made available to worldwide researchers and educators.
You will learn a lot of things here.
Address: 8441 International Dr Suite #250, Orlando, FL 32819, United States
#19. ATV roads and tracks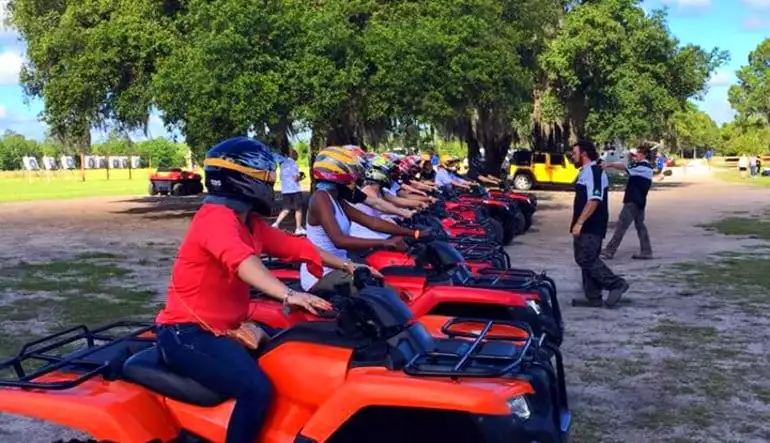 By visiting this park, you can engage in various outdoor and off-road sports in a breathtakingly beautiful location. Several ATV roads and tracks spread over 240 acres of Florida countryside.
This is the location if you want to create some family memories while having fun and taking a break from standing in line. One of the best presents your child might get a trip here for their next birthday.
While you're there, take advantage of the chance to go 4x4ing and shooting.
Additionally, there is a wonderful guide who will ensure that your stay is engaging and enjoyable. The competent and amiable instructors significantly improve an already great vacation.
#20. Orlando Cat Café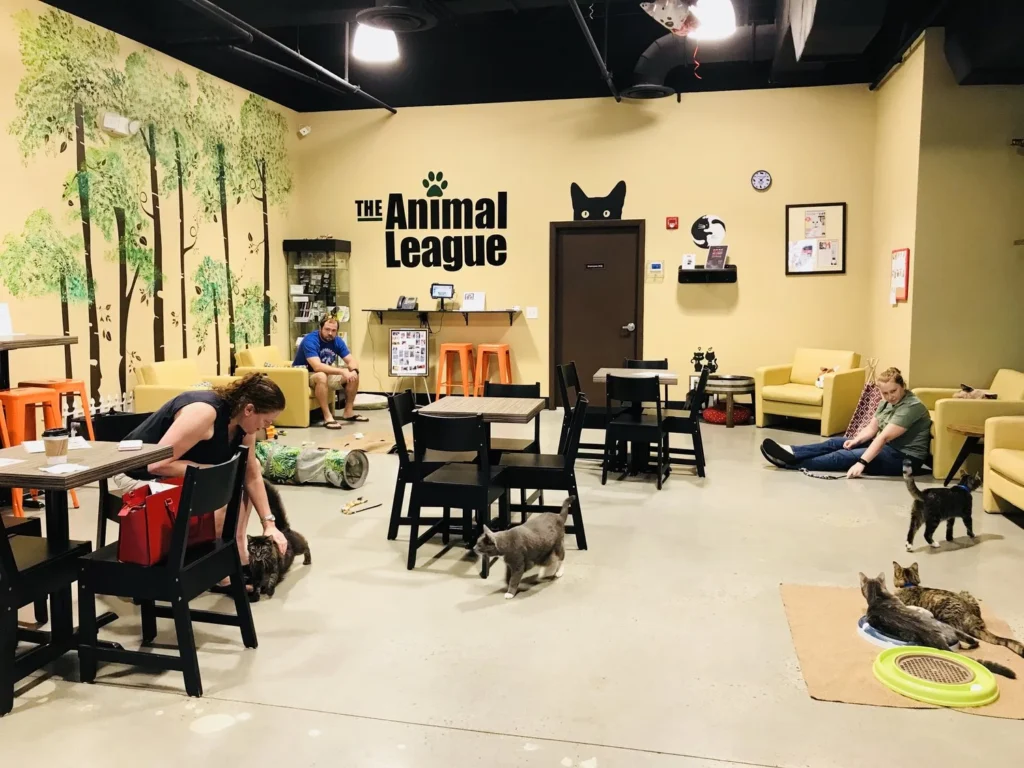 You should visit this cat cafe if you adore cats and these mischievous fur balls. You can hang out with them and feed them, and safety precautions are in place to ensure your safety. Enjoy a cup of coffee while you play with these stress relievers scattered throughout the campus.
There is also a small adoption center on the premises. If you fall in love with cats and want to bring one home with you, you should visit this place.
There is no better location than Clermont, Florida, to get away from it all.
Address: 532 Cagan Park Ave Suite 201-203, Clermont, FL 34714, United States
What is Clermont Florida known for?
Clermont, Florida, is well-known for its gorgeous hills and clear lakes. It possesses the features and advantages that make it a desirable place for families, start-up companies, educational efforts, office expansion, and chances for health and fitness.
Does Clermont have beaches?
Yes, Clermont has beaches because its beaches are in the city's center, directly next to the series of lakes where Clermont is located. They are also excellent beaches.
Is Clermont FL expensive?
Living in Clermont, Florida, is surprisingly inexpensive. The fact that Clermont provides inhabitants with an affordable way of life is one feature that sets it apart from other towns.
Plan Your Trip to Clermont Florida
Make plans to visit Clermont, Florida, and take advantage of everything the city has to offer since you are a visitor, and you will return having learned more about the globe than when you first came!
Clermont is the best destination for people who love adventure. With an array of attractions and activities, it's no wonder it has become the fastest-growing city in Florida.
So, start preparing to tour Clermont on your next vacation. You will love it and enjoy the places to visit in Florida!
Disclaimer: Vasttourist always strives for content accuracy. Since the time of publishing, travel-related information regarding pricing, schedules, and hours may have changed. Please see individual websites embedded in this post for the most current trip-planning information.

Unless otherwise stated, Vasttourist does not claim ownership of any images used on our blog site. The respectful owners of all visual content have copyright protection. We try to include links to the sources. If any images are your property and you do not want them to appear on our blog, don't hesitate to contact us; we will take them down immediately. We support properly crediting the original writer, artist, or photographer.