10 Best Restaurants In Olive Branch MS (Mississippi)
Are you having trouble finding the best restaurants in Olive Branch MS where you can enjoy a hearty meal? It is only natural to worry about experiencing lousy food and service, as a bad dining experience can be annoying, especially when you eat bad food or encounter bad service.
To enjoy that satisfying meal you have in mind, you need a dining guide, and we are here for you! Olive Branch is not a big town, but that doesn't stop it from having some fantastic restaurants.
There are many options to choose from, but you don't have to worry. Your trusted dining guide got your back. We will be giving you the ten best restaurants in Olive Branch Mississippi. You have to pick one, and you won't regret your choice. This list covers various restaurants, so you can easily find a restaurant that fits your preference.
Feel free to Subscribe to our YouTube channel and also follow us on Facebook below for more travel guides!
10 Best Restaurants in Olive Branch MS
#1. Wray's Fins and Feathers Restaurant
Family restaurants are always the best for enjoying home-cooked meals, and Wray's Fins and Feather is a good choice. They offer a great selection of home-cooked meals and buffet meals. The place features a friendly atmosphere, great staff, excellent service, and delicious dishes at fair prices.
Wraps Fins and Feathers is an excellent place to enjoy fish and chicken, and they know how to prepare and sauce them to perfection. Their menu is a handful of American fares, such as seafood and meats. I recommend you try out their catfish, and I'm sure you'd enjoy it!
They offer buffet, seating, table service, and takeout. They serve crab legs, chicken and shrimp, fried pickles, catfish, fried okra and pork chop, white beans, and lots more.
Address: 7059 Depot St, Olive Branch, MS 38654, United States
#2. The Neighbourhood Grill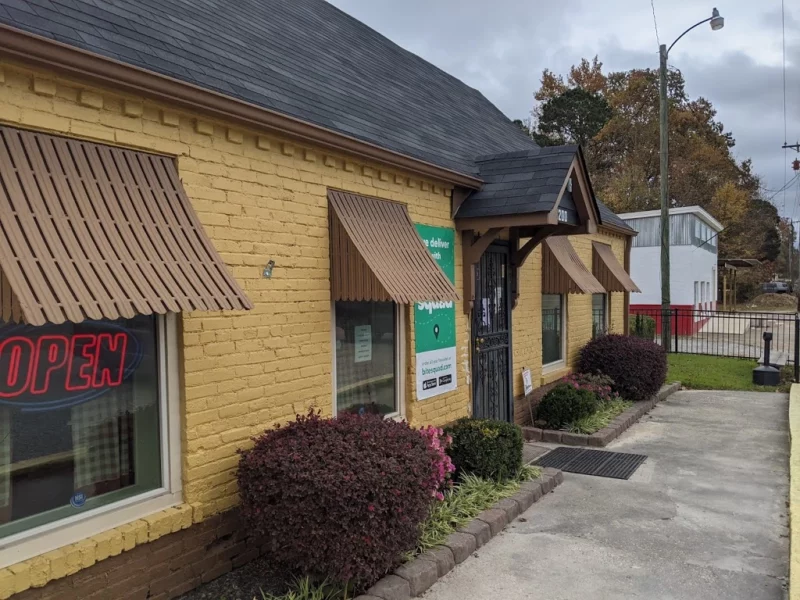 Next on our list of best restaurants in Olive Branch MS is The Neighbourhood Grill. The Neighbourhood Grill is an old-school American eatery serving a delicious home-cooked breakfast and lunch meal.
They feature a delicious breakfast collection of omelets, including veggie and meat, pancakes, french toast, sausages, Bacon plates, fried steak, burgers, sandwiches, and salad. You can order coffee, tea, hot chocolate, soda, milk, and juice for drinks.
They also offer a breakfast A la carte menu that includes cereal, oatmeal, and Grits breakfast. They serve delicious desserts too. You can choose to dine in, order takeaway, or go for a delivery, whichever way you'd enjoy their breakfast or lunch plates.
Address: 8200 MS-178, Olive Branch, MS 38654, United States
#3. Corky's Ribs and BBQ
If you are looking for a good barbecue restaurant in Olive Branch to enjoy BBQ dishes, then you've found the right spot. Corky's BBQ is a great local chain restaurant that serves hickory-smoked ribs and comfort foods. They serve BBQ sandwiches, ribs combos, pulled pork, chicken tenders, and burgers.
Their sides and desserts are cooked homestyle. You'd enjoy your visit, as their service is stable and organized. Corky's BBQ also features a full bar, so if you want to grab a drink, Corky BBQ offers a great selection of beers on a tap variety of wines, spirits, and cocktails.
Special diet needs such as vegetarian options are accessible, so if you want to go veggies, you have many delicious options.
Other available services include outdoor seating, catering, and waiter services, all for your convenience. Whether you are dining alone, with family, or having a fun night with friends, Corky BBQ accommodates all kinds of the crowd.
Address:  6434 Goodman Rd, Olive Branch, MS 38654, United States
You might also want to check out the best restaurants in Loveland Colorado, Bettendorf IOWA, and Orem Utah.
#4. Side Street Burgers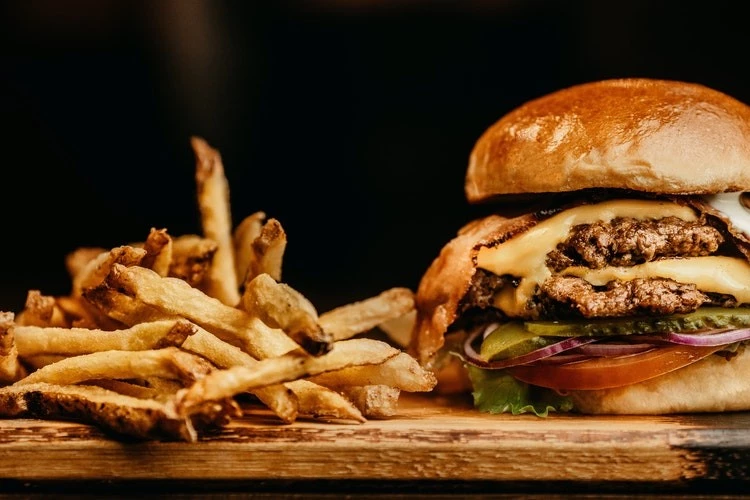 Side Street Burgers is a great place to enjoy juicy burgers and other American dishes, including sandwiches and salads. Side street Burger is a family-owned and operated restaurant, and family restaurants are good places to enjoy homemade dishes.
In Side Street Burgers, they offer simple but creative recipes, and you'd be easily impressed by their culinary service. Their dining options cover small plates, quick bites, and kid's menus. You can come along with friends and family or go solo dining.
When it comes to table service, they are organized, and their waiter service is fast and reliable. The place has a cozy and casual atmosphere that creates the right mood to enjoy a home-cooked meal.
Side Street Burgers is particularly popular among tourists, university students, and groups and is LGBTQ+ friendly. The place is divey but offers quality food, excellent service, and moderate prices.
Address: 9199 MS-178, Olive Branch, MS 38654, United States
#5. Urban Japanese Fusion-Olive Branch
Are you looking for an excellent Japanese restaurant in Olive Branch to enjoy delicious sushi and other Japanese dishes? Look no more cause Urban Japanese Fusion got you covered. This eatery features a stylish decor with a sophisticated dining room, where they offer authentic Japanese dishes and other Asian fares.
They offer a dinner and lunch menu that covers sushi appetizers, seafood, soups, salads, Nigri and Sashimi, regular rolls including vegetable rolls and sweet potatoes rolls, steak sushi and sashimi entree, Hibachi grills, and entrees, Noodle dishes, fried rice, seafood, Thai entrees, and desserts.
They offer an extensive menu that primarily features Japanese specials and other Asian cuisines, including Thai dishes. You should try out their cocktails when it comes to drinks, and it's the main deal! They also offer an impressive wine collection, as well as other beverages. 
Urban Japanese fusion is an excellent choice if you want to go to a fancy or classy restaurant, especially one that serves Japanese food. You'd enjoy the food here even if it's your first time trying Japanese dishes. Their service also covers unique options such as Vegan and Vegetarian options.
Address: 5218 Goodman Rd, Olive Branch, MS 38654, United States
#6. El Gallito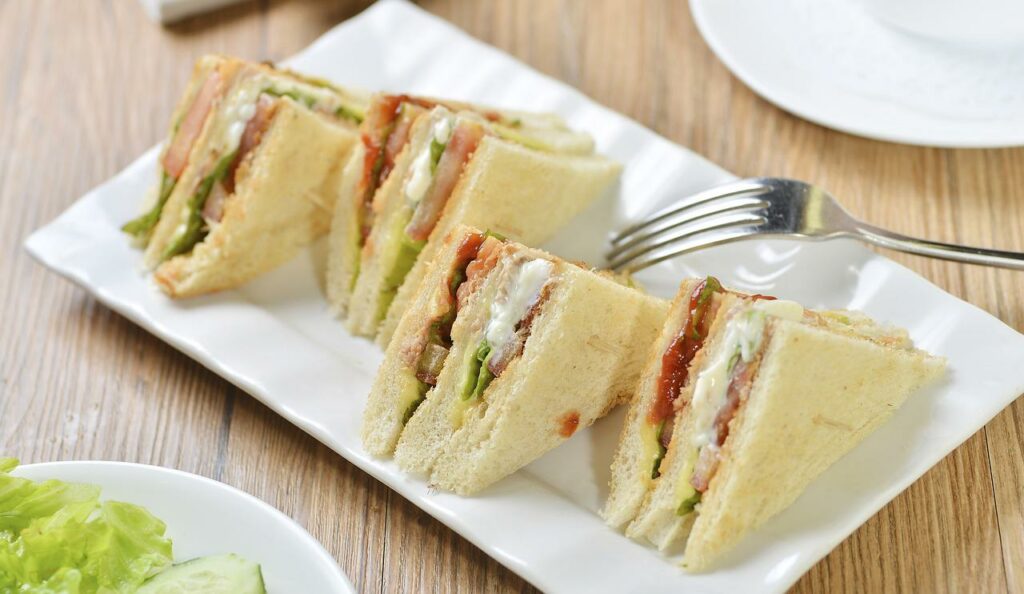 El Gallito is one of the restaurants in Olive Branch where you can enjoy real Mexican dishes with excellent service. It's a family-owned and operated restaurant that takes pride in serving authentic Mexican dishes for breakfast, lunch, and dinner.
They offer casual dining seating with a comfy environment which enhances a relaxed atmosphere. Popular amongst groups and tourists, El Gallito offers comfort food, small plates, quick bites, and desserts.
Their menu mainly features a great selection and combo of Mexican specialties, including Costillas de Res, Alambres, Chimichanga, Flantas De Pollo, and lits.
If you want to go for something non-Mexican, you can go for their Hamburger/burger, and they are delicious too. For drinks, you can order soft drinks, including soda, milk, Mexican soda, and Jarritos, to mention a few.
Address: 6058 MS-305 Suite N, Olive Branch, MS 38654, United States
#7. J3 Cajun Seafood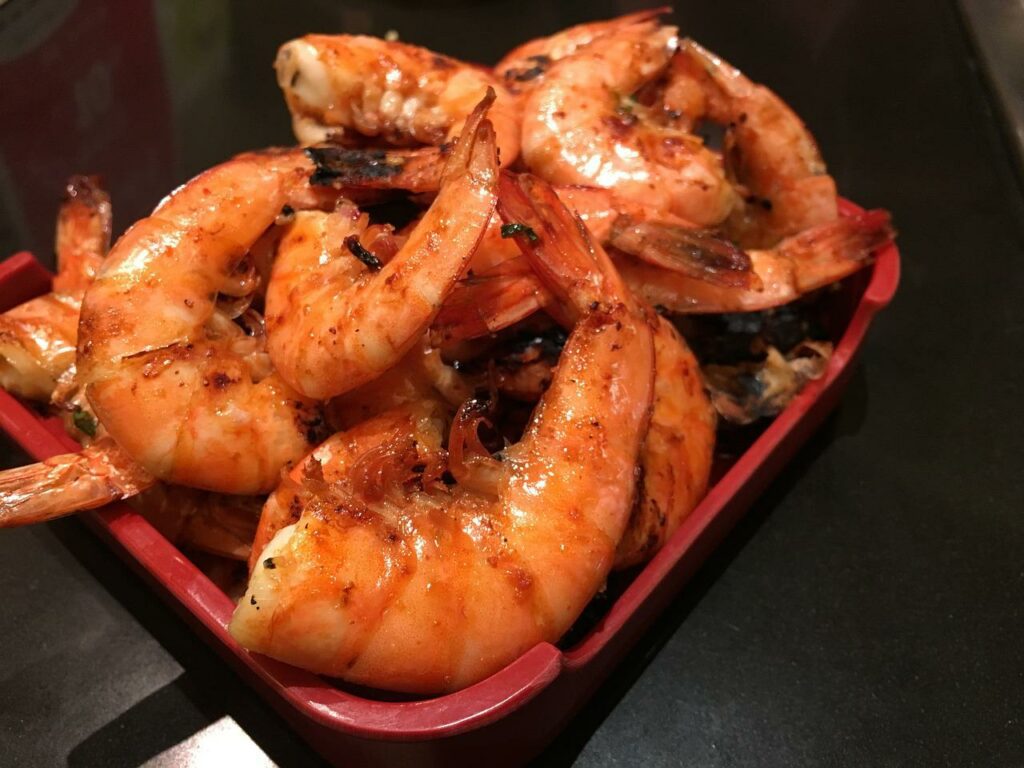 J3 Canun seafood is a great spot to enjoy delicious juicy seafood such as crabs, lobsters, shrimp, catfish, tilapia, and others. They also serve poultry dishes such as chicken wings, chicken salad, and steak. Their seafood combos are delicious.
You'd find their surf and turf (seafood and red meat) a great mix. Experience unique flavors through their creative recipes. You can choose to start with the regular dishes, or you can try out something new.
But if you are unsure what to try out first, you can go for their steak and crab legs, their seafood basket, fried raw oysters, catfish basket, or chicken wing basket.
The service at J3 Cajun seafood is commendable, as they endeavor to meet customers' tastes and standards. The environment is healthy and lively, so you'd be easily relaxed while enjoying your meal.
Address: 6399 Goodman Rd Suite 101, Olive Branch, MS 38654, United States
You might also want to check out the best restaurants in Greenville, Cherry Hill NJ and Mandalay Bay.
#8. MAD LAB Nutrition
When you want to eat real healthy food, think of MAD Lab Nutrition. Their specialty is serving healthy food. You might think that healthy means not delicious, but not with MAD Lab. They do delicious healthy options in casual dining seating.
This place is famous for solo dining, popular among groups and university students, and particularly good for kids. As an adult, you will also enjoy their food.
They offer healthy alternatives, including Shakes, energy drinks, and protein treats/snacks. Generally, their service ensures your satisfaction, so you'd enjoy their service. They also offer takeout and delivery and accept credit card payments.
Address: 6399 Goodman Rd #110, Olive Branch, MS 38654, United States
#9. Chicken Salad Chick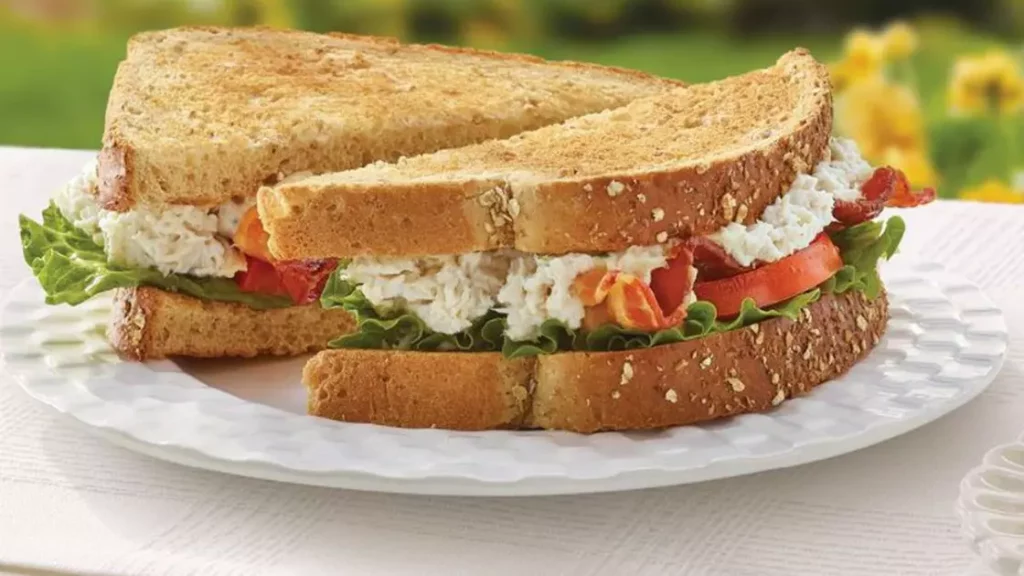 Chicken salad chick is a chain outline that serves Southern fares, including chicken salads, sandwiches, soups, and sides. They serve dishes prepared with fresh ingredients and locally sourced poultries. Their dishes are made from scratch in southern style.
Both table and waiter service is customer-friendly, and their food is affordable. The environment here is healthy and, as such, creates a comfy atmosphere to enjoy homecooked meals.
Their menu covers sides, soups, salads, chicken salads, pimento cheese, desserts, and beverages. They offer dine-in, outdoor seating, takeaway, and delivery.
Address: 5135 Goodman Rd Suite 100, Olive Branch, MS 38654, United States
#10. Sweetpea's Table Restaurant
Another good restaurant in Olive Branch to enjoy southern cuisine is Sweatpea's Table restaurant. This restaurant offers Southern cuisines, including seafood and weekly live music.
Famous for their delicious c-fried steak and fried catfish, sweet peas offer a great selection of food ranging from appetizers to soups and salads, burgers, sandwiches, steak, seafood and fish, and homemade specialties. Their menu is organized so that you can easily find the category of food you want.
They offer healthy options, comfort food, small plates, quick bites, and vegetarian and vegan options. Their waiter service is efficient and fast, and their overall customer service impression is commendable, so we are sure that you'd love your time at Sweetpea's Table restaurant.
Address: 4646 MS-305, Olive Branch, MS 38654, United States
Feel free to Subscribe to our YouTube channel and also follow us on Facebook below for more travel guides!
Conclusion
Experiencing fantastic food can be fulfilling and satisfying, especially if the restaurant meets your standards. While visiting Olive Branch, we want you to experience only the best food and drinks, and with our list of the best restaurants in Olive Branch, we are confident that you'd experience only the best.
Disclaimer: Vasttourist always strives for content accuracy. Since the time of publishing, travel-related information regarding pricing, schedules, and hours may have changed. Please see individual websites embedded in this post for the most current trip-planning information.

Unless otherwise stated, Vasttourist does not claim ownership of any images used on our blog site. The respectful owners of all visual content have copyright protection. We try to include links to the sources. If any images are your property and you do not want them to appear on our blog, don't hesitate to contact us; we will take them down immediately. We support properly crediting the original writer, artist, or photographer.