Your Trusted Guide to the 10 Best Restaurants In Mandalay Bay
10 Must-Visit Restaurants in Mandalay Bay – An amazing dining experience is not just about good food but a blend of great food, excellent service, and an intriguing environment.
You must be looking forward to a great dining experience in Mandalay Bay, thus your search for the best Mandalay Bay restaurants.
You've just discovered the perfect list! Nothing beats a refreshing dining experience, and our list provides the perfect dining destinations you can find in Mandalay Bay. So join us as we discover the top restaurants in Mandalay Bay that offer top-notch service.
The 10 Best Restaurants in Mandalay Bay
#1. Lupo by Wolfgang Puck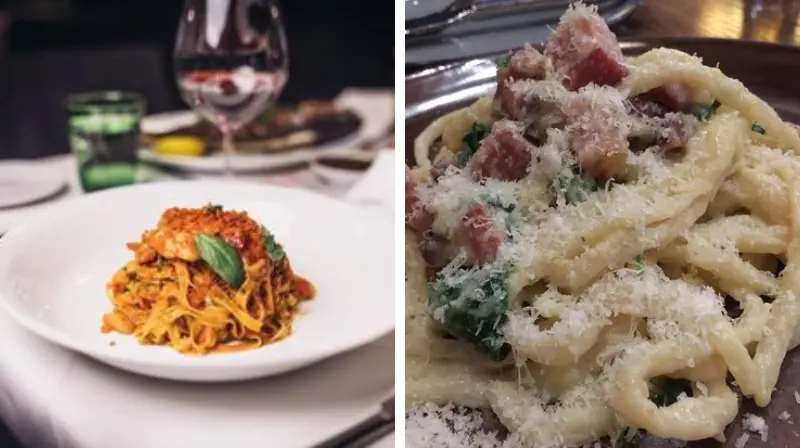 Lupo by Wolfgang Puck is a must-visit! This upscale Italian restaurant offers the best Italian dishes in a fancy and artistically structured dining room. This place is really an exciting place to visit, as they offer authentic meal and they are quite creative with their recipes.
You are sure to discover new and refreshing tastes. Lupo also features a fancy centre bar surrounded by a glass-enclosed wine room. You'd be impressed watching the Culinary creations come to life.
Nothing beats the taste of the chicken parmesan, Mediterranean Sea Bass, prime New York strip stem and their signature desserts; that's why they are the local's favourite. Their desserts are highly recommended and you just have to have their cocktails!
They offer a large cocktail menu, i'd especially recommend you start with their specialty cocktails, you'd love it. You can also enjoy your dish with fine wine; they have sparkling wine, white wine, red wine, and rose wine, you just have to pick one. If you don't want to go for wine, bottled beer is readily available.
Address: 3950 Las Vegas Blvd S, Las Vegas, NV 89119
#2. Citizens Kitchen and Bar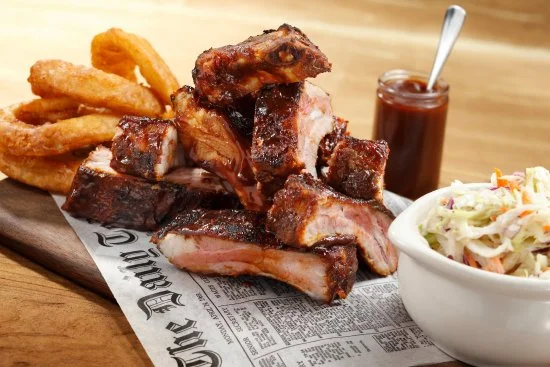 If you are looking for a relaxed spot where you can enjoy American fares including cocktails, coffee and juices, Citizen Kitchen is a good pick! Their menu features appetizers, entrees, sandwiches, burgers, breakfast dishes, desserts, snacks, soups, salads, coffee, smoothies, tea, beer and other beverages.
Their menu is a handful, they offer almost any category of food, so whether you are coming in for dinner, lunch or breakfast, you'd find a fitting meal. You'd also enjoy their cocktails as their cocktail menu is quite impressive. You can also go for craft beer and national brews or wines; either white, rosé or red wines.
Milkshakes are also on the menu! We are certain that you'd enjoy the service at Citizens Kitchen, so when you think of American comfort food, think Citizens Kitchen.
Address: 3950 S Las Vegas Blvd, Las Vegas, NV 89119
#3. KUMI Japanese Restaurant + Bar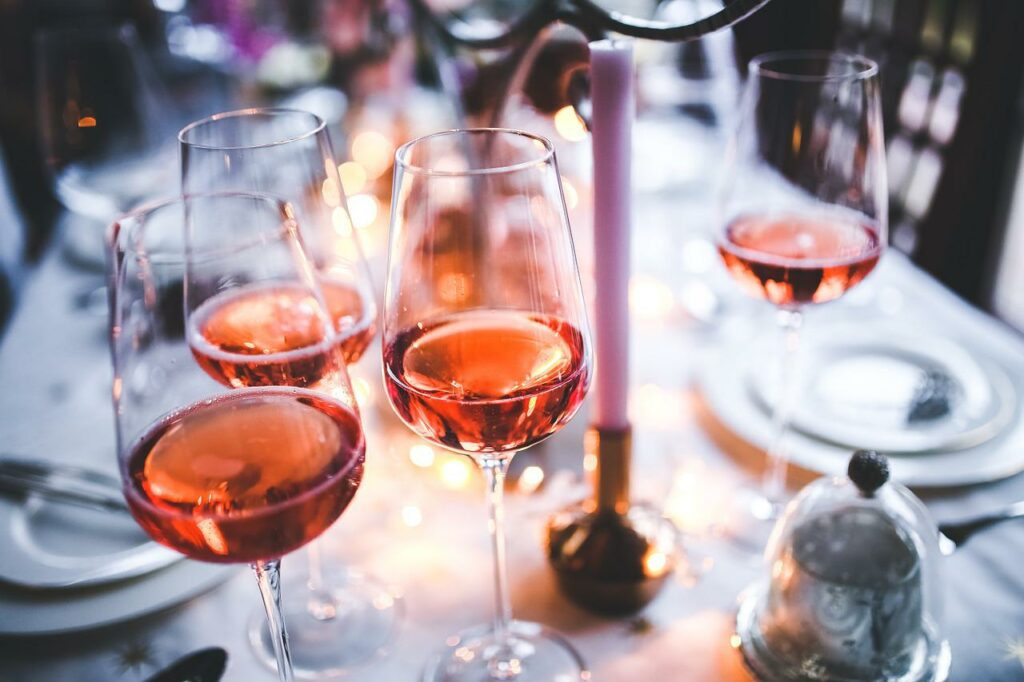 For your Japanese cuisine, we highly recommend KUMI restaurant + Bar. This deluxe restaurant features a flashy dining room, with an attractive blond wood and cherry-blossom decor.
In addition to an appealing dining room, KUMI offers a variety of Japanese flavours that covers soups, salads, Entrees, sides, sushi menu, cocktails and Japanese beers. They also serve other domestic and imported beer.
They serve classic Japanese dishes, that are delicious even for first-timers. KUMI's culinary concept is a blend of modern Japanese and Korean American cuisines.
Address: 3950 S Las Vegas Blvd, Las Vegas, NV 89119
There are many places to visit in Texas that are perfect for dining, here are some of the best restaurants in San Marcos, Texas, Addison Texas and Top restaurants in Greenville, Texas.
#4. Stripsteak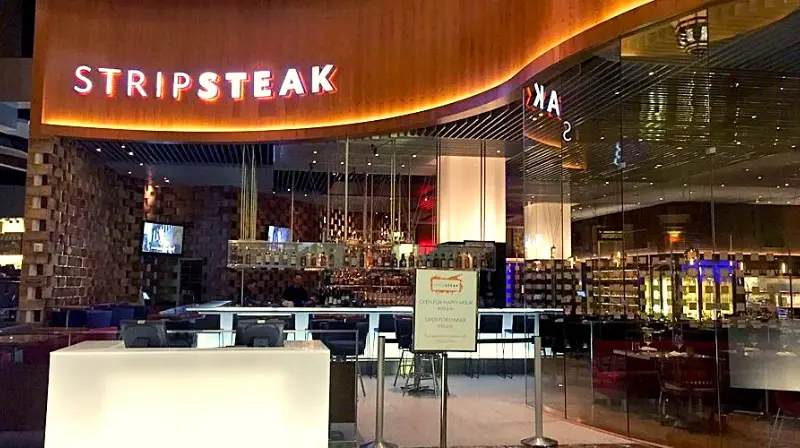 You just have to visit Stripsteak. This steak house is on our top list of must-visit restaurants in Mandalay Bay. This exclusive restaurant features an evocative dining hall, artistically built and designed to impress.
They offer a carefully curated menu designed to offer you the best of seafood, premium meats, steaks, and other classic American dishes.
Steakstrip boasts high-quality ingredients, that are locally sourced and rich in nutrients. This place can easily be your favorite place because of its great food and sophisticated atmosphere.
Address: 3950 S Las Vegas Blvd, Las Vegas, NV 89119
#5. Fleur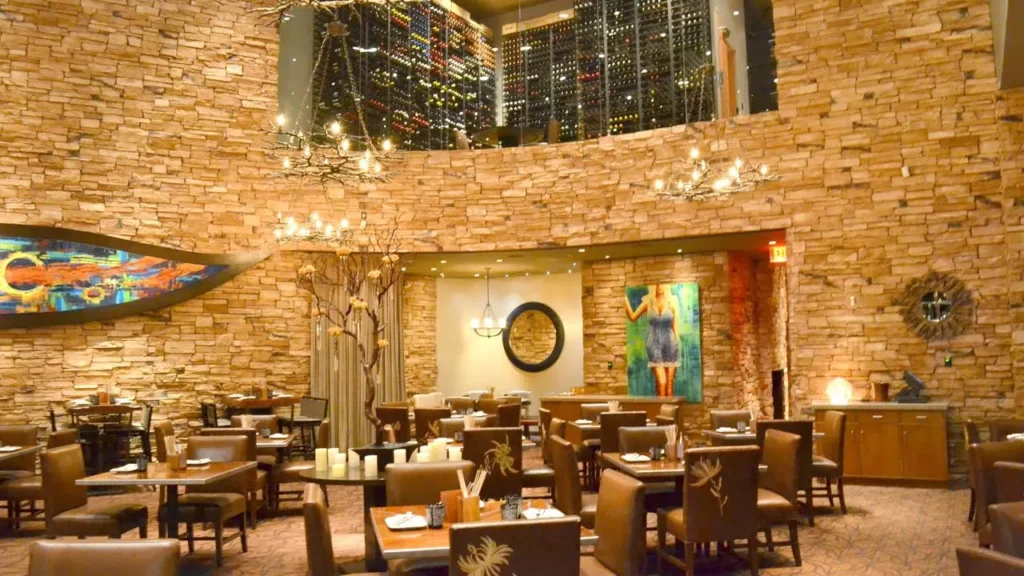 Speaking of a classic French bistro, I will recommend Fleur. Fleur features high-class casual bistro dining, with a redefined look and a dashing setting. They focus on serving authentic regional and seasonal cuisines, offering a variety of flavors and culinary satisfaction.
You'd be offered a wide menu, you need not worry, everything in their menu is worth exploring- you'd be impressed to know that their chefs are quite famous. Their food is a little pricey, but the food is definitely worth it.
Before you visit, I highly recommend you book a table. More accessible services include a full bar, velvet and garage parking, credit card payment, vegan options, outdoor seating, vegetarian options, and more.
Address: 3950 S Las Vegas Blvd, Las Vegas, NV 89119, United States
#6. Aureole Las Vegas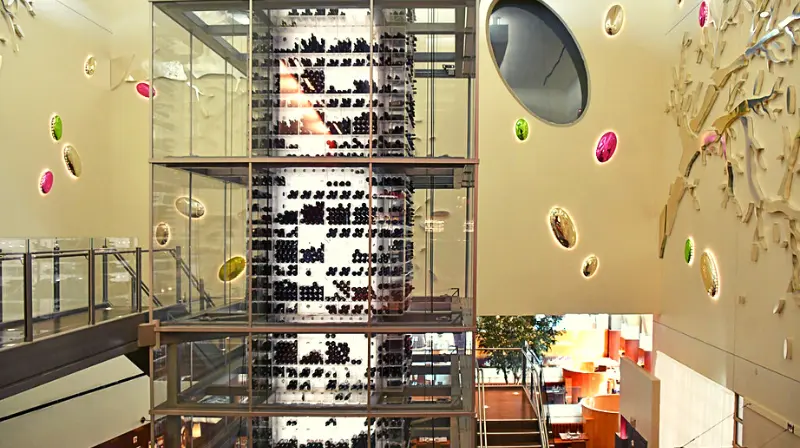 This restaurant should definitely be on your must-visit list. Aureole Las Vegas is an exclusive American restaurant that features a high-scale, fancy dining room. You need to see the 4-story wine tower at Aureole Las Vegas, it's such an intriguing sight.
They offer a delicious menu of appetizers, entrees, sides, steaks, sauce and lots more. Voted one of the most romantic restaurants in Mandalay Bay, this place is definitely the best for special dining events.
This place is a dream city for wine lovers, Aureole features an inexhaustible list of wines cutting across several countries and wine types. Discover an all-inclusive unique delicacies, perfectly paired with your preferred wine.
Their food is great, service excellent, and the environment amazing. What more can you ask for? Other accessible services include: waiter service, outdoor seating, vegan and vegetarian options, a full bar, and more.
Address: 3950 S Las Vegas Blvd, Las Vegas, NV 89119, United States
#7. BBQ Mexicana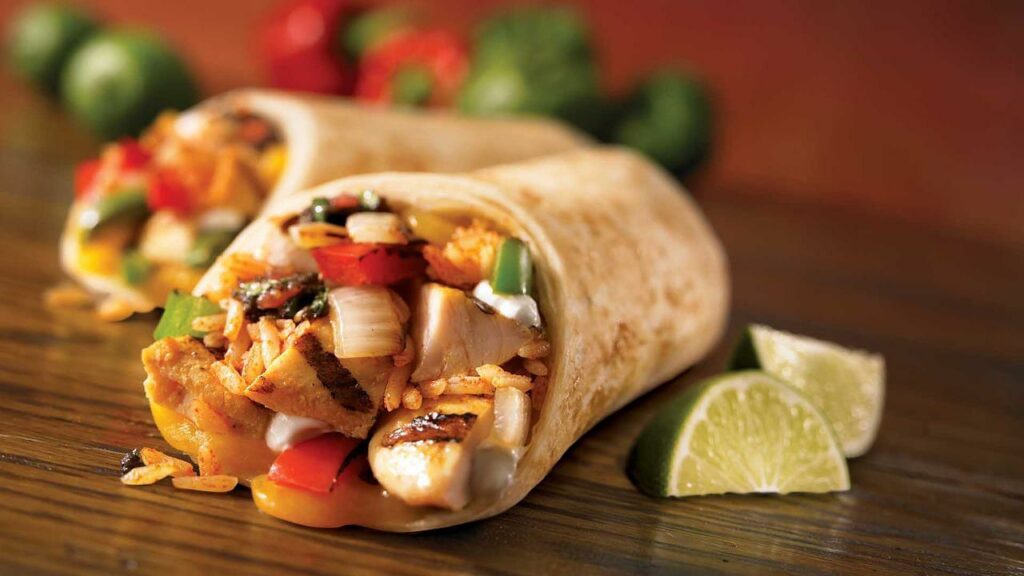 BBQ Mexicana is a good place to enjoy barbecue dishes prepared in Mexican style. Their dishes are prepared by celebrity chefs, whose impressive skills will amaze your taste buds.
Their menu features a variety of bowls, salads and burritos, stuffed with Mesquite smoked chicken, pulled porks, slow-smoked brisket and others.
They offer a seasonal menu that allows you to experience different flavours of the seasons. Their food is rich and healthy as they utilize locally grown ingredients, organic rice and beans and farm-raised poultries.
#8. Noodle Shop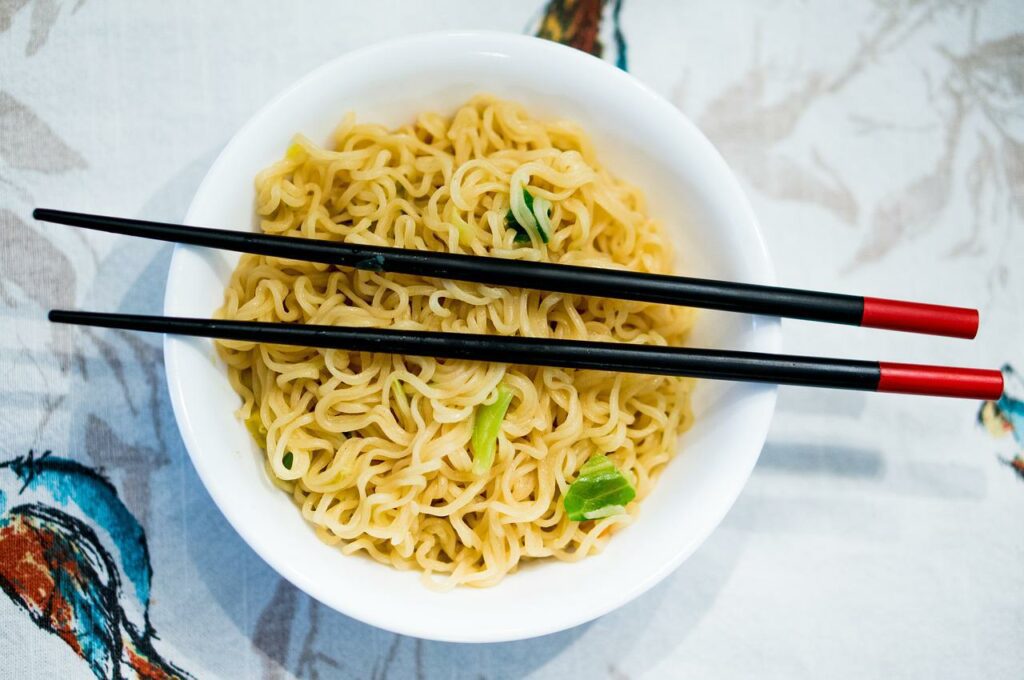 You should visit Noodle shop for a fantastic Chinese cuisine experience in Mandalay bay. The noodle shop specializes in noodle bowls and other Asian dishes.
Their menu feature appetizers, soup, seafood entrees, beef entrees, and pork entrees. Designed with Chinese lanterns, the place has a fancy traditional Chinese look and a comfy atmosphere.
Experience Asian flavours through their sake menus, noodles, rice, and vegetable menus. They also offer beer, wine, cocktails, and alcohol.
Address: 3950 Las Vegas Blvd S, Las Vegas, NV 89119, United States
#9. Sea Breeze Cafe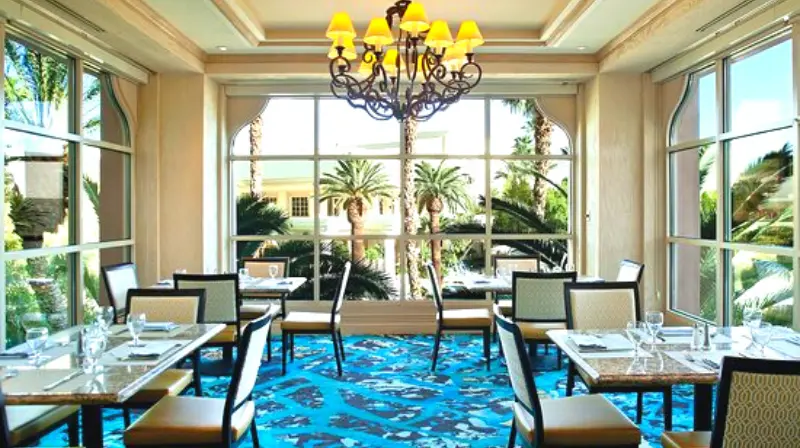 This is a casual restaurant where you can enjoy American comfort food and organic dishes in a serene and classic environment.
They offer great food for breakfast, brunch and lunch. Their breakfast menu covers a lot of homemade dishes including toast, omelettes, coffee and others. Sea Breeze cafe offers vegan and vegetarian options for special diet needs and kids' menus.
The place is great for group and solo dining. Their service is great and you can enjoy a nice sea view while savouring your meal.
Address: 3950 S Las Vegas Blvd, Las Vegas, NV 89119, United States
#10. Ri Ra Irish Pub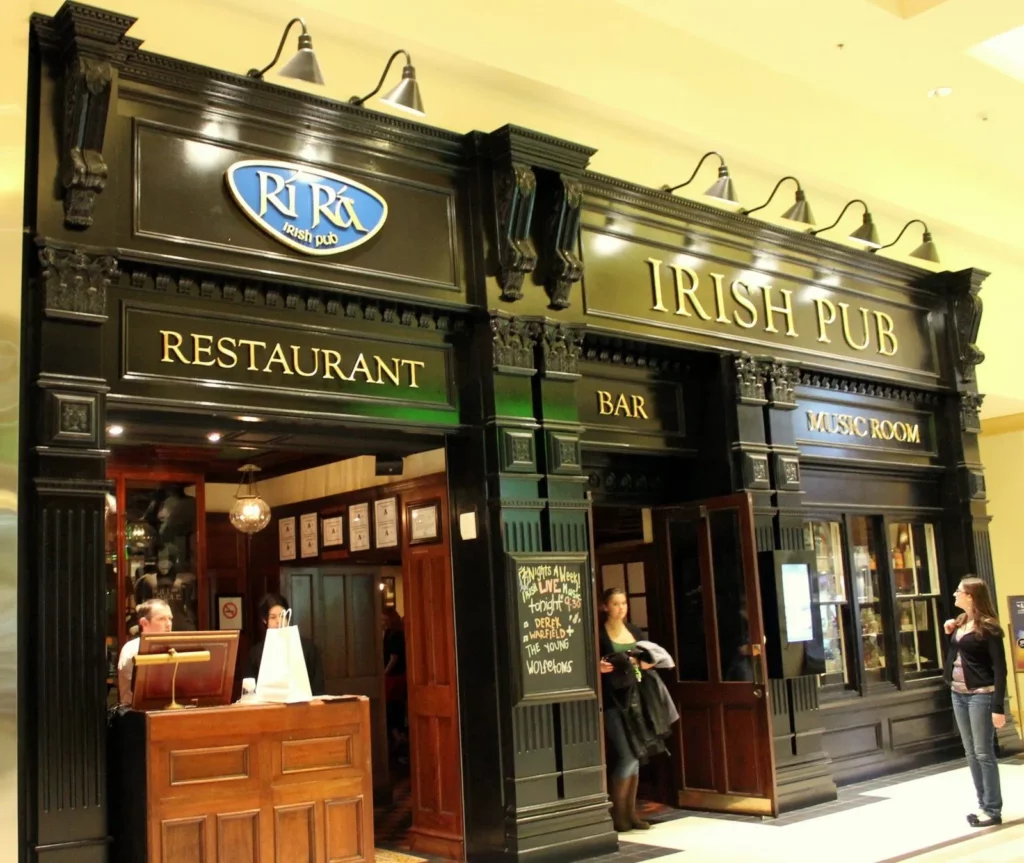 Home of authentic traditional Irish dishes in Mandalay bay- Ri Ra Irish pub. You'd discover a unique Irish flavour in their menu as you enjoy their delicious meals.
They offer an outstanding drink list and fares that beats the standard of an Irish pub. They also offer live music for your entertainment and relaxation. The place is a great place to visit on weekend nights and good for lunch, dinner and late at night.
Available provisions in Ri Ra Irish pub include credit card payments, Vegan options, pescatarian options, a full bar, garage parking, waiter service and more.
Address: THE SHOPPES AT MANDALAY PLACE 3930, S Las Vegas Blvd, Las Vegas, NV 89119, United States
Enjoy Your meal in Mandalay Bay Restaurants
Mandalay Bay is Such an amazing food destination, you'd discover a lot of amazing places to dine and our list will help you find the very best.
We are confident that you'd enjoy your dining experience. All you have to do is pick your preferred restaurant from our list, but if you couldn't find your favourite restaurant, your feedback will be appreciated, so kindly inform us of your favourite restaurant in the comment section.
You might also like:
Disclaimer: Vasttourist always strives for content accuracy. Since the time of publishing, travel-related information regarding pricing, schedules, and hours may have changed. Please see individual websites embedded in this post for the most current trip-planning information.

Unless otherwise stated, Vasttourist does not claim ownership of any images used on our blog site. The respectful owners of all visual content have copyright protection. We try to include links to the sources. If any images are your property and you do not want them to appear on our blog, don't hesitate to contact us; we will take them down immediately. We support properly crediting the original writer, artist, or photographer.