The 10 Best Restaurants in Cullman Alabama for an Amazing Dining Experience
The best restaurants in Cullman Alabama for an amazing dining experience – Dining guides are the best when visiting a new place or looking for a new restaurant to try out. Restaurants in Cullman, Alabama, have a lot to offer.
Finding your preferred restaurant can be tricky, as Cullman, AL features a long list of restaurants with different menus, service methods, environments, and price ranges. So, while planning a trip, finding restaurants that meet your standards and budget is best.
We've compiled a list of restaurants in Cullman, AL that offer amazing food, top-notch service, and an intriguing environment. We also have a list of affordable restaurants where you can enjoy quality meals. These restaurants include steakhouses, fancy restaurants, cafes, barbecue spots, and lots more. Find out more about these restaurants below!
Subscribe to our YouTube channel and also follow us on Facebook below for more travel Guides!!!
The 10 Best Restaurants in Cullman Alabama
#1. All Steak Restaurant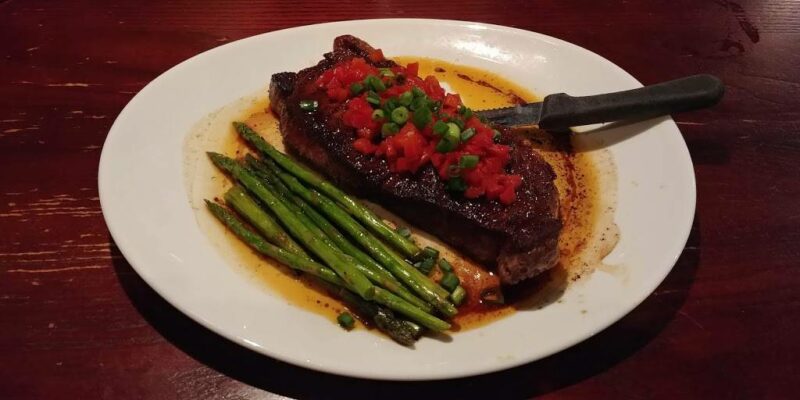 All Steak restaurant is one of Cullman's finest steak houses, best known for preparing carefully sauced meats, fish, and fresh vegetables. This place is popular among tourists and locals for its delicious prime ribs, seafood, and signature orange rolls served in an elegant dining room.
When it comes to keeping the food authentic and modern, all steak restaurants are on it. Their ingredients and meats are locally sourced from local Cullman farmers, fishers, and purveyors. Their steak meets the USDA prime standard and, as such, is of the finest quality.
It would be best if you tried out their steak; you'd enjoy every tender, juicy, savory bite. Apart from their quality steak, All Steak restaurant also boasts delicious fish, prepared with the finest ingredients and served fresh and well sauced.
Their signature cocktails are top-notch, and you can go for your preferred wine paired with a delicious meal. Vegetarian options are also available, so if you want to go for veggies, you are assured of a delicious meal.
Excellent food and service. The dressing on my greens was divine! Perfect portions. The orange rolls are unique and very satisfying. Atmosphere is conducive to conversation. Highly recommend.

Betheny Rodden on Google
Address: 323 3rd Ave SE, Cullman, AL 35055, USA
#2. Urban Cookhouse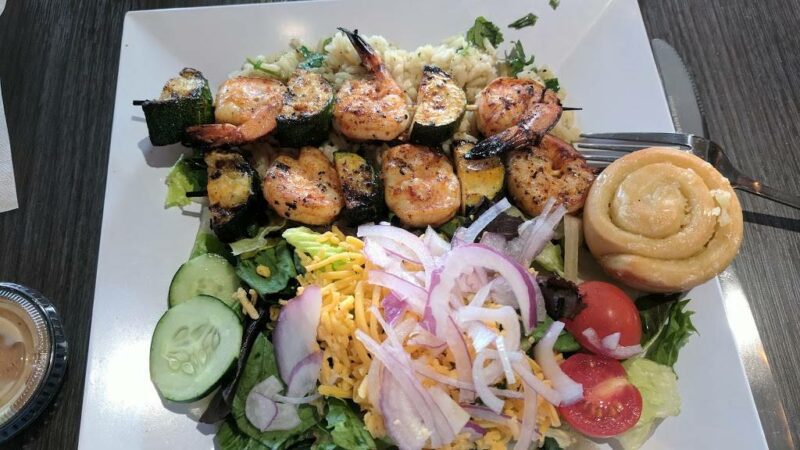 Another fine restaurant in Cullman, AL, that serves great local American cuisine is Urban Cookhouse. They are known to serve local dishes in a refined, modernized style. Their menu ranges from sandwiches, wraps, salads, chicken dishes, steaks, pork, homemade desserts, and side dishes.
Their meats and vegetables are gotten from local farmers and are cooked using local hickory wood and lump charcoal, sauced with fresh ingredients, resulting in a flavor-packed meat dish. Urban Cookhouse has a good rating for customer satisfaction as they take pride in ensuring a satisfying dining experience.
Staff are friendly and helpful, the food is awesome! It's a little more expensive than fast food, but you get your money's worth in quality and flavor. I like the pepper patch wrap and chicken salad, I tried the poblano pepper soup today and it was delicious as well.

Natalie Baker on Google
Address: 325 The Bridge St #105, Huntsville, AL 35806, USA
#3. Dresher's Cocktail Bar and Restaurant
Dreher's Cocktail Bar and Restaurant is an elevated restaurant and bar that offers delicious American fare, bar food, and upscale craft cocktails. They offer an accommodating menu for brunch, lunch, and dinner. This place is really popular for its signature cocktails.
This place is a great choice to enjoy a lively night, as they offer live music and other special events for your entertainment. The place is group-friendly and a good place for solo dining. Dreher's offers table service, patio service, and bar service.
Some dishes you can try are the Smash burger, rib-eye doughnuts, Swiss mushroom burger, classic chicken, and grits, and for cocktails, you can try out Dreher's Bloody Mary or build your own bloody Mary. You'd enjoy your visit here as it has a delightful atmosphere and the staff are friendly.
The chicken and grits were outstanding and the mac and cheese was one of the best I've ever tasted and the drinks were excellent! We will be back!

Doug Long on Google
Address: 216 1st Ave SE, Cullman, AL 35055, USA
#4. Grumpy's Italian Grill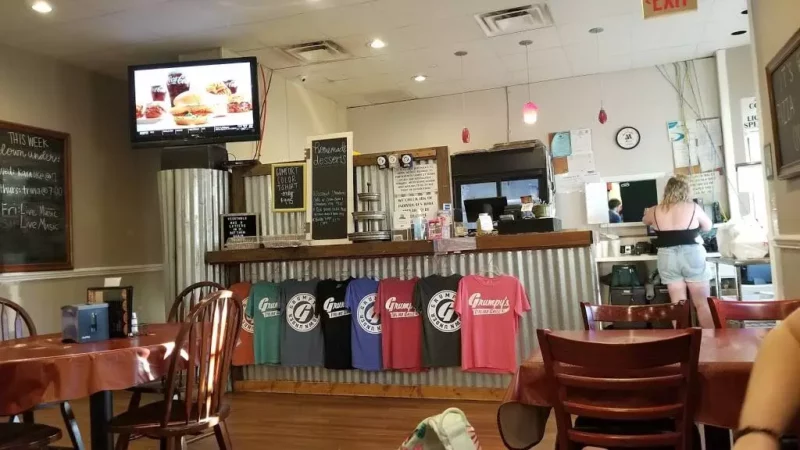 Grumpy's Italian Grill is a good choice if you are looking for a local Italian restaurant that serves homemade Italian dishes. This restaurant is locally owned and is best known for serving pasta, wings, sandwiches, salads, and pizza.
This restaurant also offers American fare, so you can choose to either go for Italian or American cuisine. They offer a wide pizza and pasta menu with a standard salad menu. Their sauces are homemade and offer a perfect match with their main entrees.
It also offers a full bar to enjoy beer and other beverages. The atmosphere is welcoming and relaxed. They offer a flexible service as they ensure that their dishes fit your taste.
This place is particularly family-friendly and a good place to go dining solo. Some popular dishes include baked spaghetti, garlic bread, chicken Alfredo, cheese bread, potato skins, and Italian nachos. So, as a starter, you can try these dishes.
We ordered the cheese bread as an appetizer and found it to be very good. Then we shared a medium Honolulu pizza (Canadian ham, bacon and pineapple) and thoroughly enjoyed it! We love the thin crust that Grumpy's uses on their pizzas. You get to enjoy the toppings without filling up on a thick crust.

Gary Moore on Google
Address: 402 5th St SW, Cullman, AL 35055, USA
Before you continue reading below, why not check other top restaurants in the United States like the best restaurants in Sanford North Carolina, Orem Utah and Mandalay Bay.
#5) Ninja Japanese Steakhouse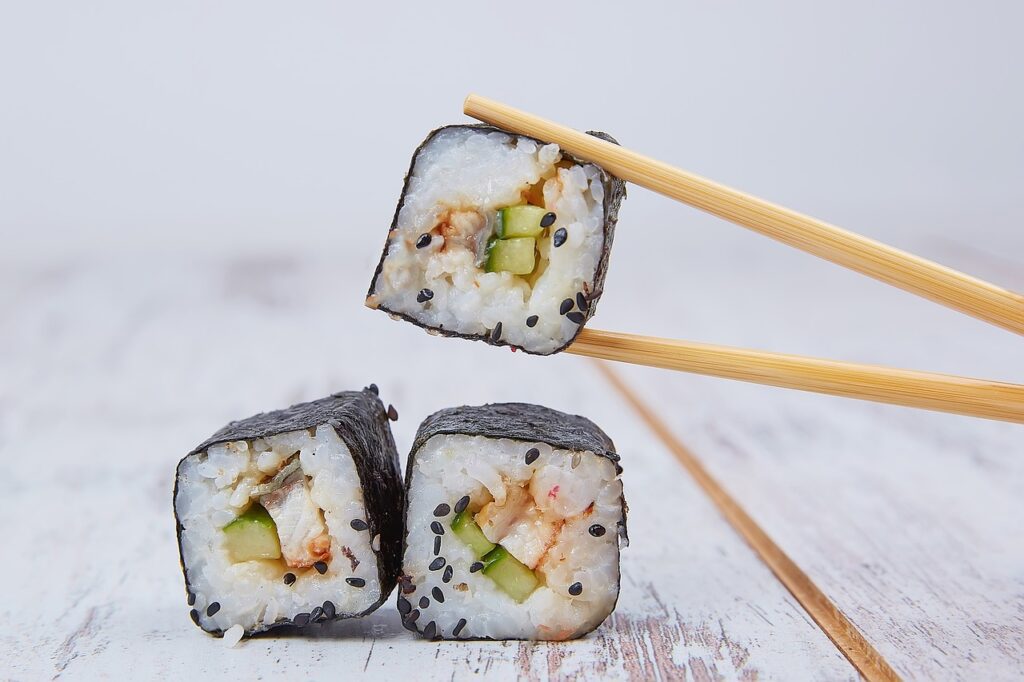 Ninja Japanese Steakhouse has got you covered with Japanese cuisine, sushi, seafood, and steak. They offer a balanced Japanese cuisine menu ranging from seafood, sushi, salads, Japanese specialties like Teriyaki, Tempura, katsu, noodle dishes, Hibachi, special rolls, and desserts.
Their menu is wide, but you do not have to worry as the menu is organized so that you can easily find the category of food you want. Plus, they offer many options, even for picky eaters.
They offer vegetarian options, hibachi grills, takeout service, delivery, waiter service, a full bar, and accept credit cards. Their services are mostly aimed at your conscience, so relax and enjoy their food, service, and environment.
Always enjoy eating here! Hibachi is my favorite!! Food is awesome! Spicy tuna roll is great! I always get the filet mignon, scallops & love their noodles!

Robbie Jean Bates on Google
Address: 1702 2nd Ave SW, Cullman, AL 35055, USA
#6. 412 Public House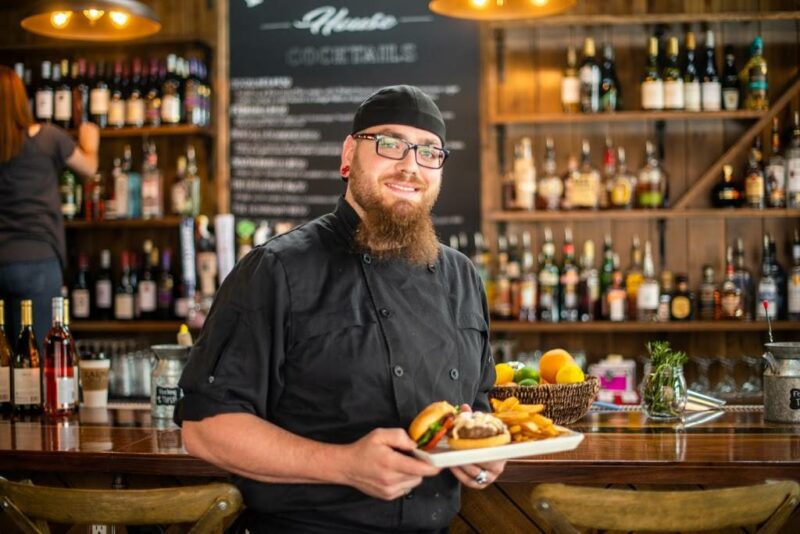 412 Public House is on our list of top-notch restaurants in Cullman, Alabama. They offer good culinary service, from authentic dishes to handcrafted cocktails and local craft brews. They offer a handful of mouth-watering steaks, well-sauced seafood, and juicy burgers with high-quality ingredients.
You can stop by for lunch or dinner. Anytime between this and dinner time will be a good time to enjoy their food served in an elegant dining room.
This place has an impressive rating of 4.7, and they have a good record of customer service satisfaction. Indoor and outdoor seating is available, and if you want to dine in, you can order a takeout or delivery service.
The food was really good! I enjoyed the Gouda Burger with brussel sprouts while my husband had the Bison burger with sweet potato fries. Both were delicious! Don't miss the Blueberry Flapjack Cake… it's worth the calories!

Donna Guthrie on Google
Address: 412 2nd Ave SE, Cullman, AL 35055, USA
#7. Alamitos Mexican Restaurant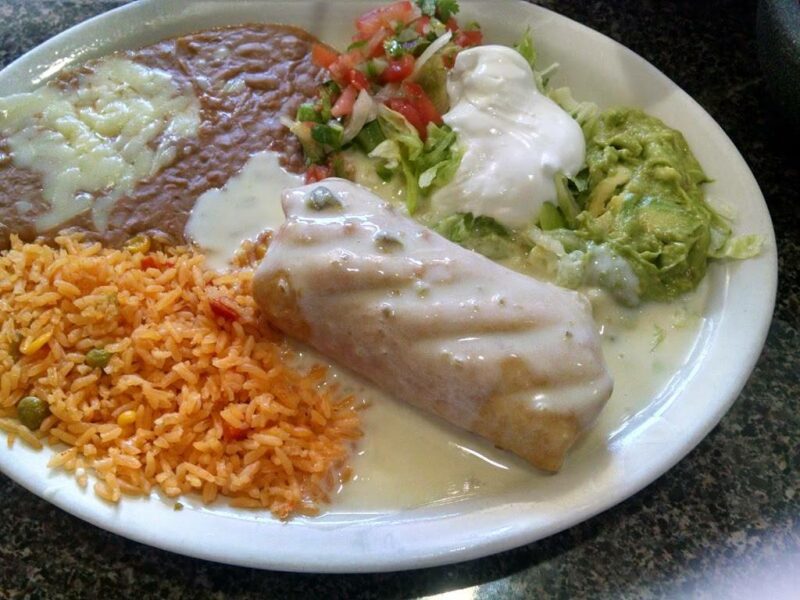 Get a taste of Mexican flavors in Cullen, AL, with Alamitos Mexican restaurant. They offer a mouth-watering menu of appetizers, salads, nachos, vegetable dishes, soups, steak, fajitas, seafood, enchiladas, quesadillas, burritos, and desserts.
You'd enjoy local Mexican cuisine prepared with local Mexican ingredients. Most of their dishes are prepared in home style and come out delicious and satisfying. Another delightful thing about Alamitos is that they offer food at affordable prices.
Their menu is extensive, and there's provision for special diets such as vegetarian options. Other accessible provisions include waiter service, a full bar, a kid's menu, private parking lots, and credit card payments.
This is the best Mexican food I've had. The service is fast and friendly even on a Friday night. The street tacos with Verde are the bomb. Prices are reasonable. I highly recommend eating here even though you have to go out of your way.

Christy Christy Simmons
Address: 3265 AL-157, Cullman, AL 35058, United States
#8. Sweet Peppers Deli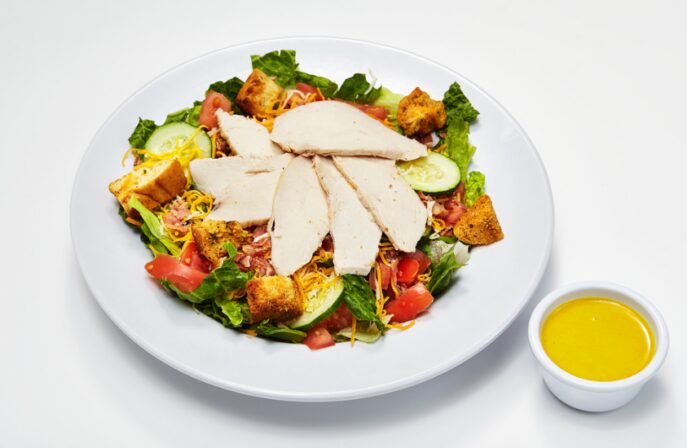 Sweet Peppers Deli is one of the best-loved deli restaurants in Cullman, Alabama, that serves classic deli cuisine with a southern twist. They serve great sandwiches, wraps, flatbreads, salads, soups, and desserts. Their food is healthy, as they use locally sourced ingredients and meats in preparing their food.
The place has a clean, organized look and a casual atmosphere. They offer quality and satisfactory service. The staffs are approachable and hospitable.
It would help if you tried out their carrot cake, loaded potato soup, Cuban panini, cobb salad, or BBQ chicken nachos. You can also try out other dishes on the menu, as everything is worthwhile.
Two reasons to love this place. The food and the great service. Team members make sure you have everything you need to enjoy your visit there time and time again.

Barry Carson on Google
Address: 303 2nd Ave NW, Cullman, AL 35055, USA
#9. Shrimp Basket Cullman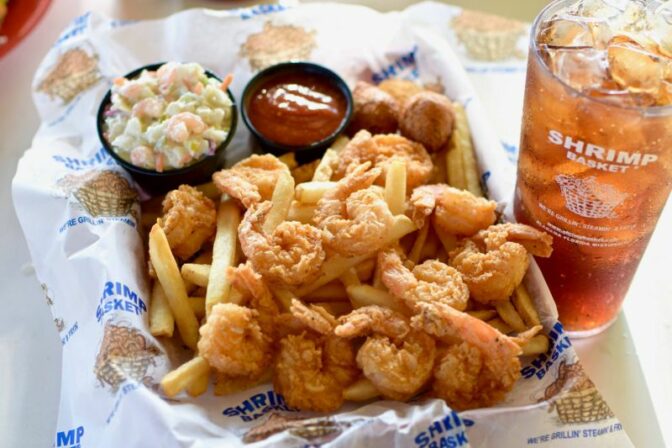 Shrimp Basket is one of Cullman's favorite local seafood restaurants, offering delicious, juicy seafood. Popular for their grilled shrimp, fried shrimp, crab cakes, and catfish baskets, Shrimp Basket offers the best regional seafood with a unique taste.
They offer a balanced blend of shrimp, crabs, crawfish, oysters, hushpuppies, and lots more. They are good at what they do. You are sure to be impressed.
Read some prior reviews almost did not go. Glad we did. The wait for food was no longer than any sit down restaurant. Service was fast and pleasant. The shrimp basket and shrimp dinners were great. As was the fried oysters. Will have to try the key lime pie. The meals were 12 to 13.00, to me they were worth it. Had way more than we could finish. Was not disappointed. 😊😊

Lisa Neely
Address: 716 2nd Ave NW, Cullman, AL 35055, United States
#10. Buffalo Wild Wings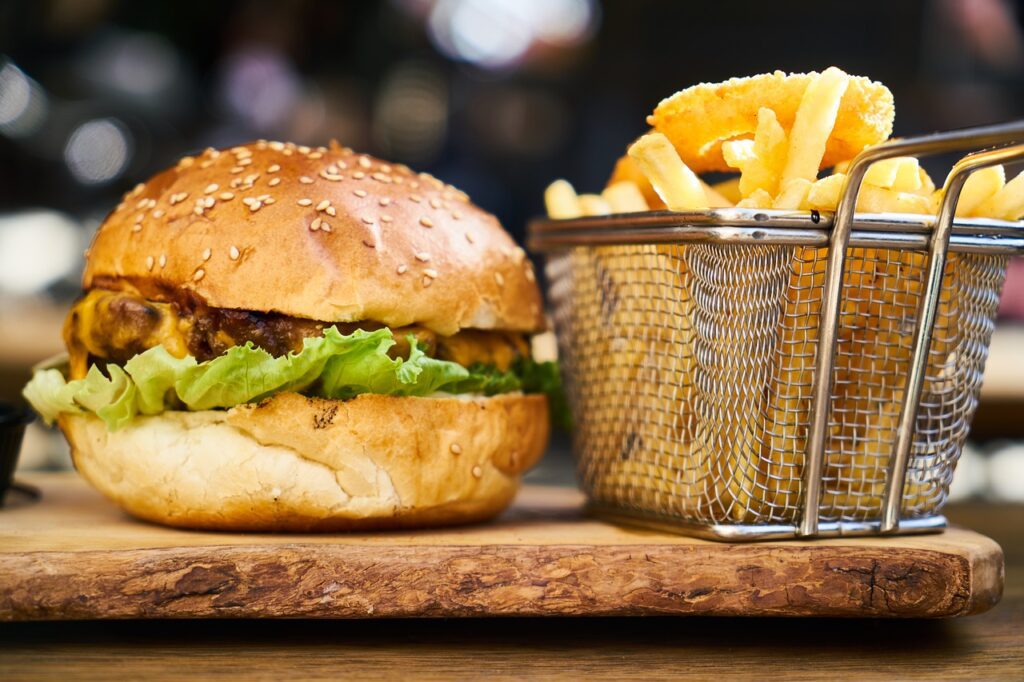 It's best to serve delicious spicy wings, tenders, burgers, and sauces like Buffalo Wild Wings. Buffalo Wild Wings is a chicken wing chain restaurant that offers sandwiches, wraps, burgers, chicken wings, tenders, appetizers, desserts, veggies, and beverages.
This place is a great place to stop by for a quick bite. Their service is satisfying and stable. Their dishes are affordable, and you do not have to worry about the food quality here.
Their staff are friendly, and the environment is clean and healthy. Other available services are a full bar, outdoor seating, a kid's menu, and credit card payments.
Server was horrible. Food order was messed up and the bill had overcharges on it. Everything was fixed eventually but it ruined the dining experience. I've never had it this awful at a Bdubs before. It will be quite a while before we attempt to go back.

Nancy Wagoner
Address: 1700 2nd Ave SW B, Cullman, AL 35055, United States
Subscribe to our YouTube channel and also follow us on Facebook below for more travel Guides!!!
Enjoy your meal in Cullman Alabama
Planning a family dinner or group dining can be stressful, especially when choosing the right place. The right dining guide is all you need, and our list beats the standard.
You can find your preferred restaurant here. Whether you are a local or a visitor, there's an intriguing place for everyone. Discover new cultures, flavors, and enchanting environments as you enjoy your meal in Cullman, AL.
You May also want to check out:
Image Credit = usarestaurants