Your Trusted Guide to the 10 Best Restaurants In Bricktown OKC
10 Restaurants in Bricktown OKC to Enjoy an Amazing Dining Experience – Worrying about the right restaurants to dine in is a real problem because a bad dining experience can ruin your mood and your visit to Bricktown.
There are several restaurants in Bricktown, OKC. Determining the best among this endless list will require a lot of time and energy, so we've explored these restaurants so you don't have to!
While considering your satisfaction, we've come up with a dining guide that provides a list of restaurants that offers great food and quality service. Just take your time and choose your preferred restaurant. Every restaurant on this list is a must-visit so that you won't regret your choice!
The Best Restaurants In Bricktown OKC
#1. Charleston's Restaurant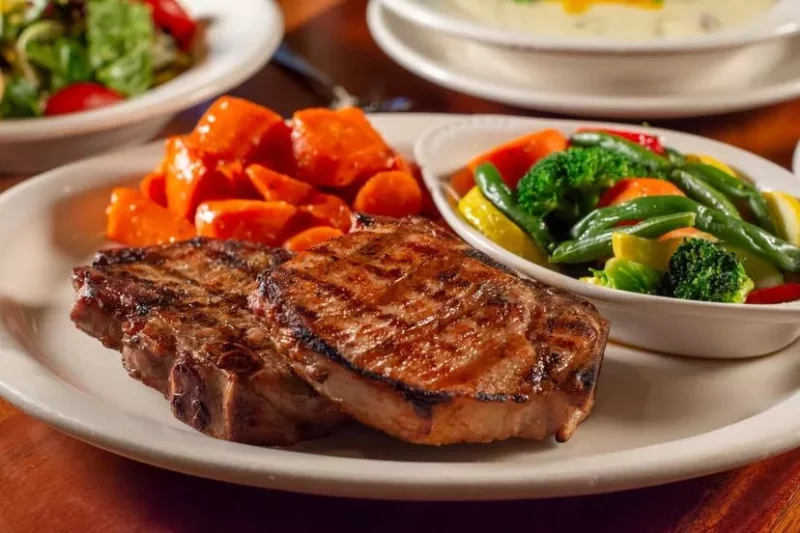 Charleston's restaurant is a classic pub that offers American cuisine such as burgers, ribs and tender, wines, and cocktails. The place features stylish casual dining, a fancy decor of high brick walls, dark wood seating, a well-lit space, and a cozy atmosphere.
They offer a variety of salads, burgers, sandwiches, chicken, steak and rib, soups, and desserts. Their menu aims at providing quality food at affordable prices. If you want to eat something spicy and delicious, I recommend ordering their Dynamite Shrimp; you'll love it!
Their wine selection is simple and perfect, and their delicious cocktails. They also offer draft and bottled beers. If you are on a special diet, you need not worry cause Charleston's menu offers options for special diets, such as gluten-free, vegetarian, and vegan options.
You can try out their carrot cake, shrimp scampi, or chicken fried steak as a starter. Other accessible services include the private parking lot, happy hour specials, waiter service, and outdoor seating.
Address: 224 Johnny Bench Dr, Oklahoma City, OK 73104, United States
#2. Vast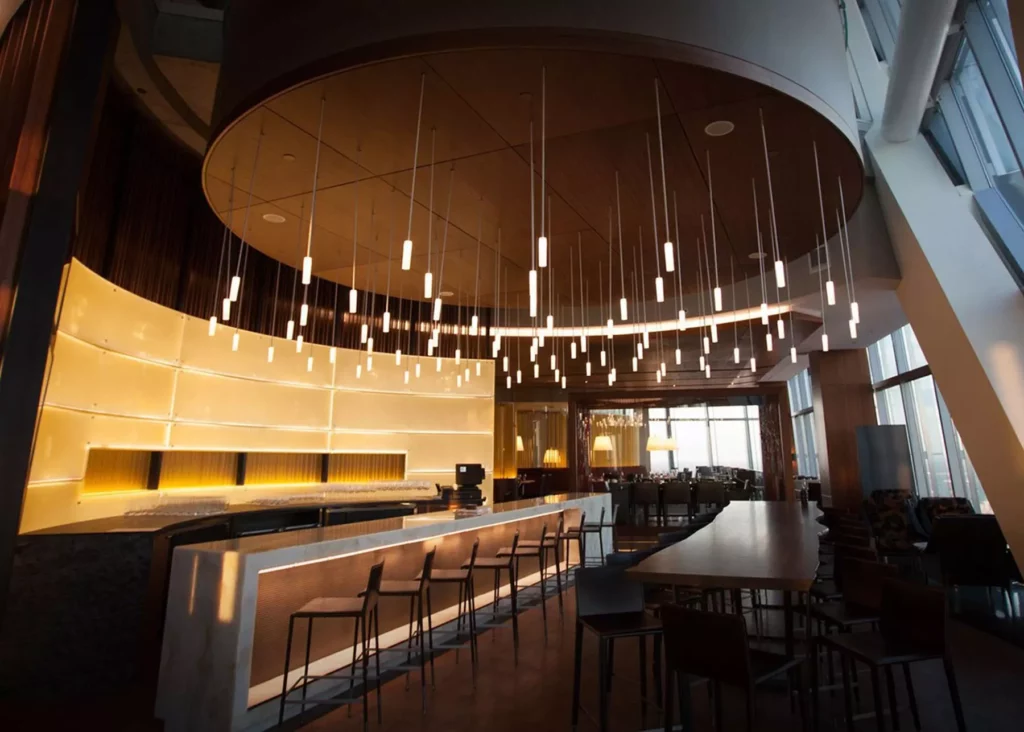 Vast is on the top list of fancy restaurants in Bricktown, OKC. If you are looking forward to enjoying date night dinners or leisure lunches, Vast is the place for you! They offer classic fine dining and cocktails. What's more? Wait till you see the beautiful view of Bricktown through their glass view.
In addition to the great food, the beautiful view at Vast restaurant gives a pleasant dining experience. They offer locally sourced contemporary American food for dinner, lunch, and dessert. Their menu covers assorted desserts, fresh soups and salad, steaks, smoked meats, and chef specials, and all item comes with vegetarian and vegan options.
Regarding beverages, Vast restaurant offers one of the best selections you can find around town. They serve local and international beers, Ciders, assorted cocktails, and wines, including sparkling, rose, white and red.
While visiting their bar, you can enjoy their social bar food in a creative style. Generally, Vast restaurant offers great food and top-notch service, so you'd enjoy your visit.
Address: 333 W Sheridan Ave 49th Floor, Oklahoma City, OK 73102, United States
#3. Brick town Brewery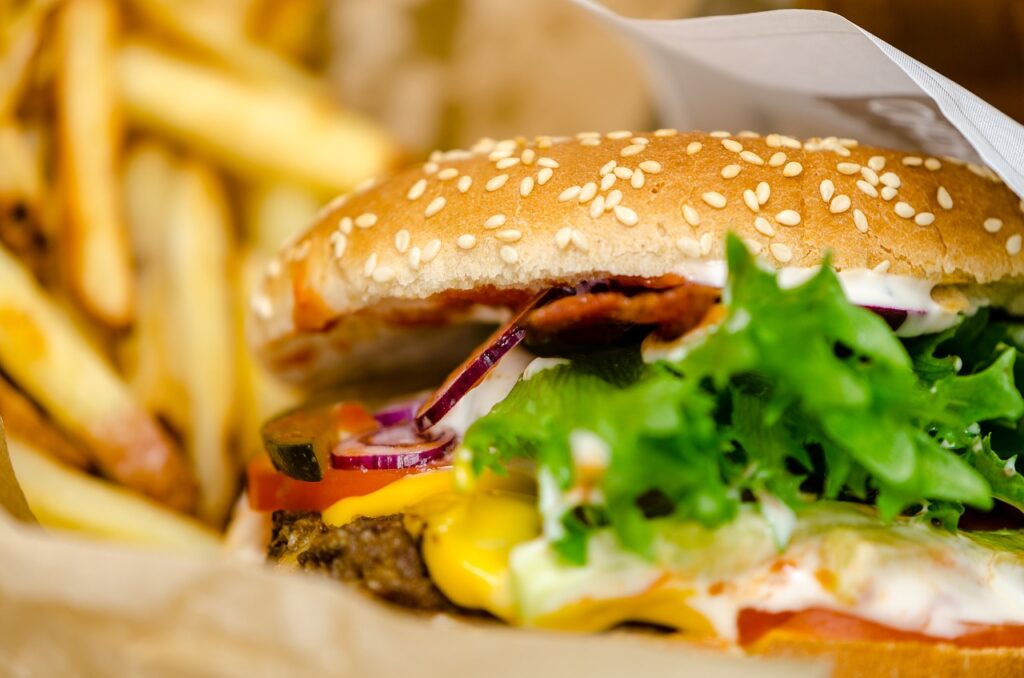 Brick town Brewery is Bricktown's favorite locale brewpub that specializes in burgers, pizza, and other American comfort foods and beer. If you want to experience authentic dishes, Bricktown Brewery is just the right choice.
They serve a delicious selection of smoked meats, avocado fries, chicken nachos, and a variety of burgers, including veggie burgers, handcrafted sandwiches, roast beef French dips, buttermilk fried chicken, grilled ham and cheese, homemade salads, chicken tenders, pizza, seafood, steak, and desserts.
They offer a wide menu that accommodates several food types. When it comes to local and craft beef, Bricktown Brewery is on the top of the list of best restaurants in Bricktown.
They offer a great selection of craft and local beers: beer on tap, draft, and bottle. Here at Bricktown Brewery, the service and food are great, so you should visit.
Address: 1 N Oklahoma Ave, Oklahoma City, OK 73104, United States
You would love to check out the best restaurants in Perrysburg Ohio, Farmington NM, and Newnan GA.
#4. Iguana Mexican Grill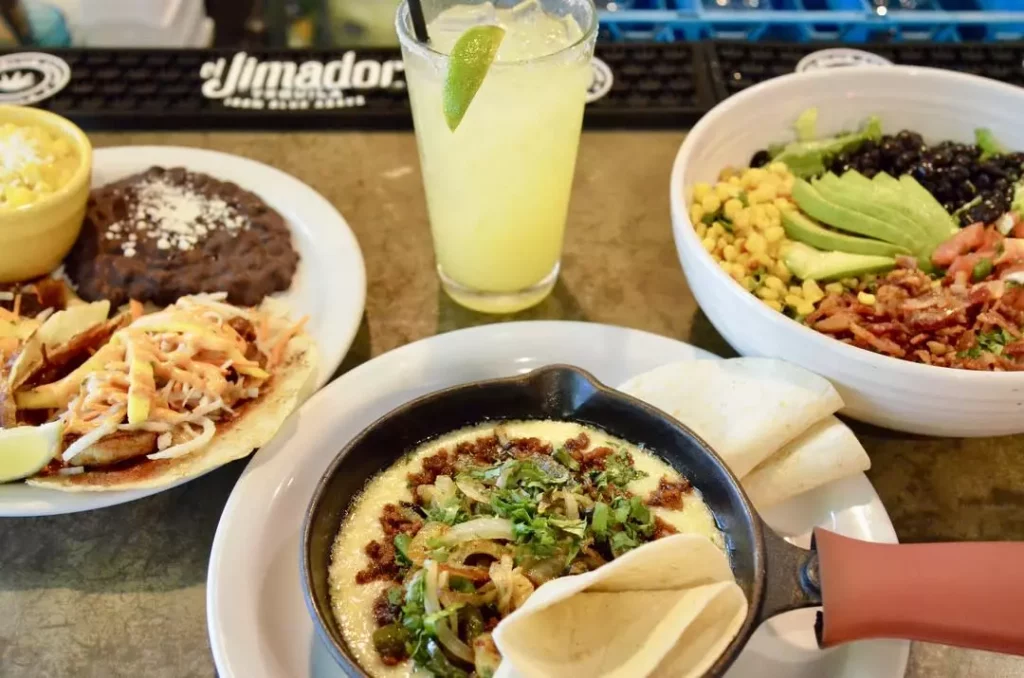 Experience the best of Mexican Cuisine at one of the best Mexican restaurants in Bricktown, OKC – Iguana Mexican Grill. When we talk about great food in Iguana, we talk about appetizing appearance and taste!
Iguana Grill offers fresh, high-quality Mexican food with a unique taste and flavor in fun and inviting atmosphere. Their menu features a handful of Mexican classics and a flair for southern American cuisines, such as chalupa nachos, tacos, burritos, Enchiladas, and lots more.
Some popular dishes include chips and salsa, chimichanga, burrito, barbacoa, and chicken fajitas. Their menu also features vegetarian options, as well as Vegan options. Iguana Grill is a family-friendly restaurant and a good place for group and solo dining.
Address: 9 NW 9th St, Oklahoma City, OK 73102, United States
#5. Pearl's Crabtown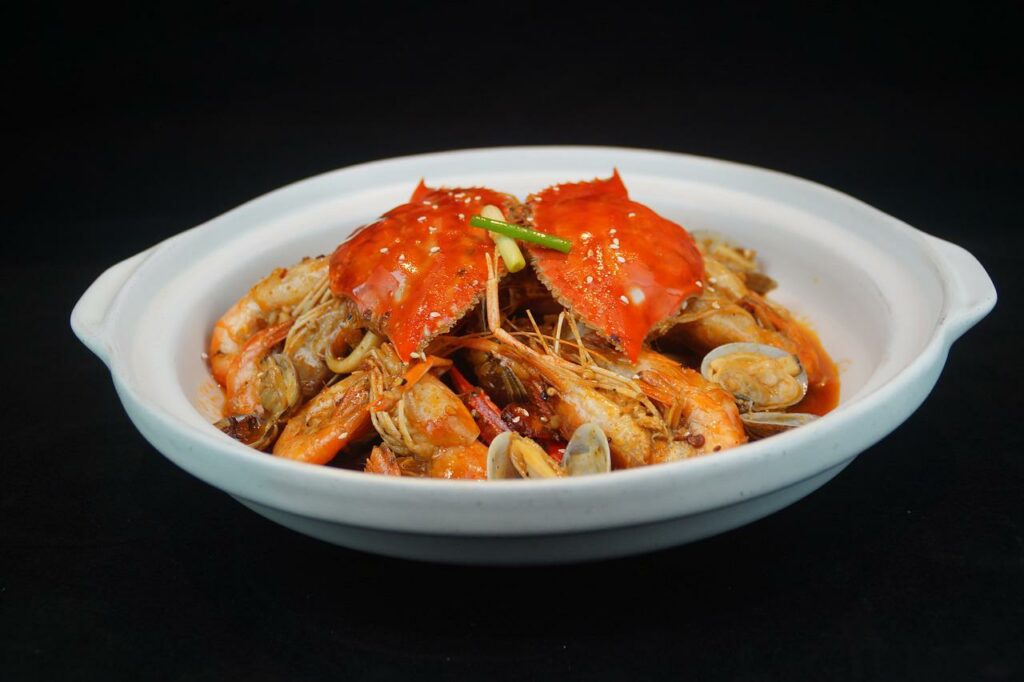 Looking for the best seafood restaurant in Bricktown, OKC? You just found one! – Pearl's Crabtown. Popular for its juicy and delicious seafood dishes, Pearl's Crabtown offers a great selection of seafood prepared with locally sourced ingredients and with the best cooking skill.
The foods are cooked and sauced to perfection. The eccentric furnishing of the dining room sets the perfect atmosphere for enjoying a hearty meal.
Their menu is one comprehensive list of delicious seafood: cajun crab boil and shrimp, oysters, calamari(squid), alligator, crawfish tails, clams, King crab, crab cakes, catfish, and more. They also offer other non-seafood dishes such as burgers and pasta.
Address: 303 E Sheridan Ave, Oklahoma City, OK 73104, United States
#6. The Mantel Wine Bar and Bistro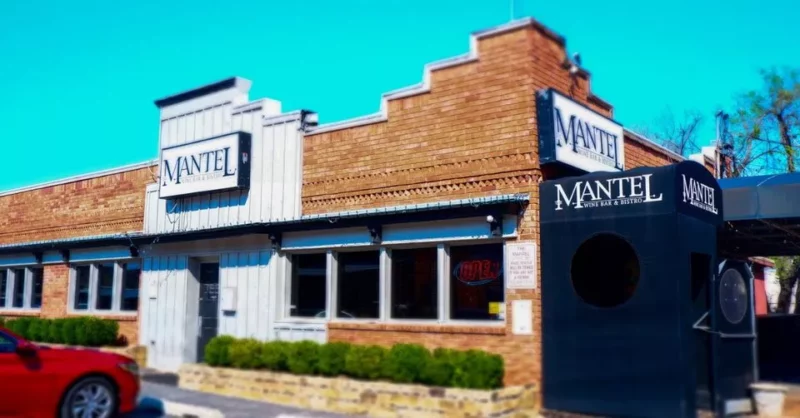 There are many fine-dining restaurants in Bricktown, OKC, but The Mantel Wine Bar and Bistro is a great choice. Their menu features seafood, steak, pasta, soups, salads, and appetizers. They offer excellent table service in a low-li bistro decor dining space, complemented with a relaxed atmosphere.
Their chefs display impressive culinary skills, as they offer a creative selection of American cuisines. Compliment your meal with a glass of wine from their excellent wine selection. They offer an extensive wine list with about 36 wines available by the glass and over 100 wines in bottle.
If you need help choosing a wine for your dish, they can help you pick the best pair. In addition to great food, their waiter service is on point, so you will surely enjoy your dining experience at The Mantel Wine Bar and Bistro.
Address: 201 E Sheridan Ave, Oklahoma City, OK 73104, United States
#7. Bar Cicchetti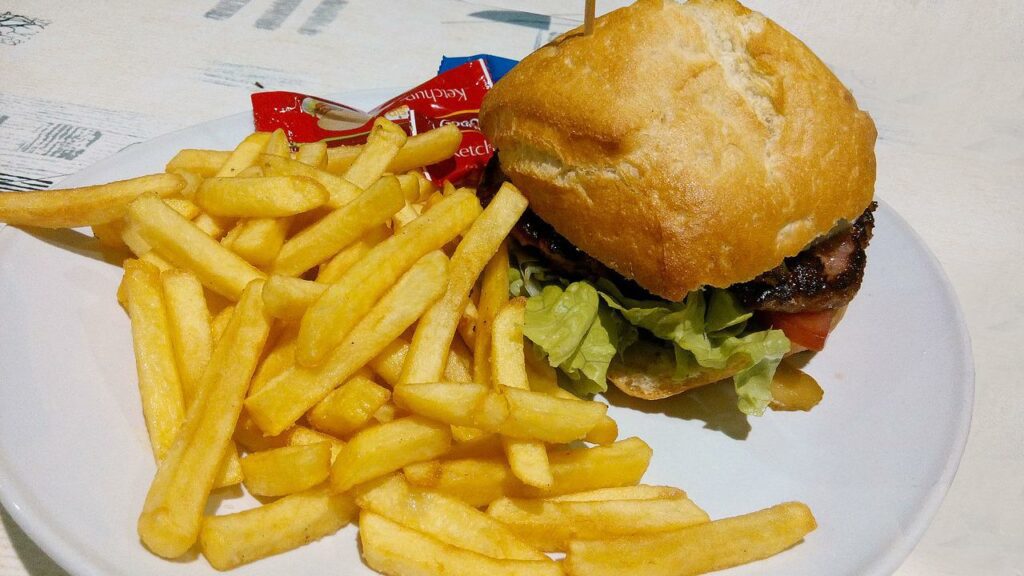 Bar Cicchetti is a fancy spot to enjoy Mediterranean -sourced dishes and craft cocktails. The restaurant has a trendy look, with an elevated decor and high table seating.
They feature a unique menu covering delicious dishes prepared with fresh ingredients, designed to capture appealing flavors. The menus cut across small plates, sandwiches, greens, focaccias, steak, desserts, cocktails, wine, and beers.
They offer a creative selection of delicious cocktails, a wide selection of red and white wines, and regional and international beers- craft beer on tap and bottle. They generally offer excellent service, including food, environment, and staff.
Address: 121 NE 2nd St, Oklahoma City, OK 73104, United States
#8. The Old Spaghetti Factory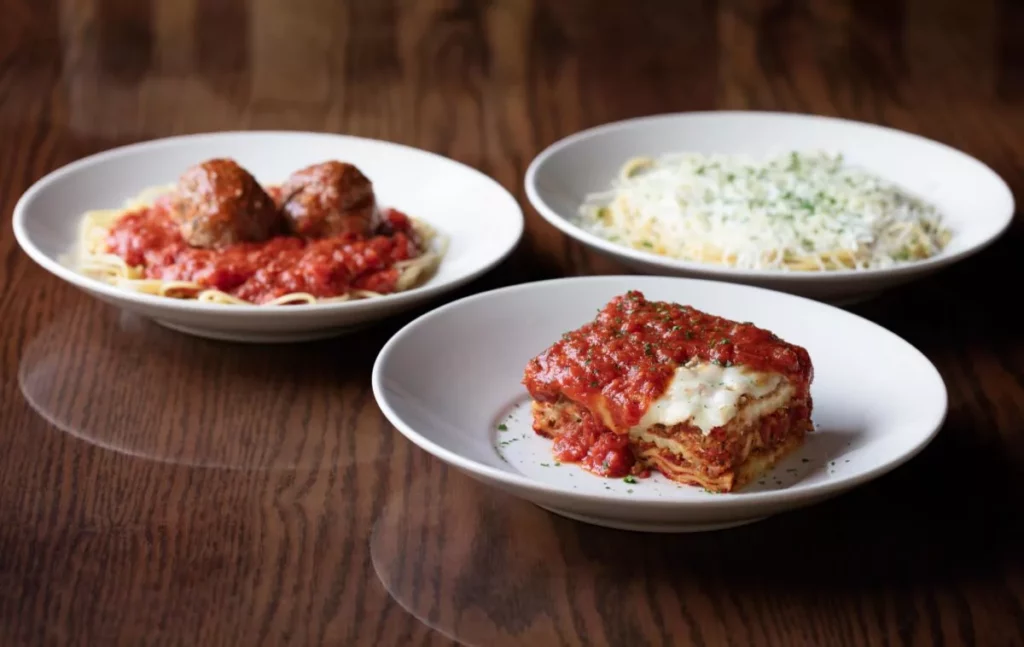 If you are looking for the best restaurants in Bricktown, OKC, to enjoy traditional Italian cuisine, search no more as The Old Spaghetti Factory is just the place you need. The restaurant is a family-owned and operated eatery that focuses on providing people with homemade dishes for lunch and dinner.
They offer more through their appealing dining space, designed with antique lighting, intricate stained glass, and fun booths. The room decor creates a welcoming atmosphere good for family dinners, group events, and events.
Full bar services are also readily available, where they serve alcoholic and non-alcoholic beverages, cocktails, and wines. Some popular dishes are Minestrone, chicken Parmesan, Sicilian garlic cheese bread, or baked lasagna.
Address: 1 S Mickey Mantle Dr, Oklahoma City, OK 73104, United States
#9. Yuzo Sushi Tapas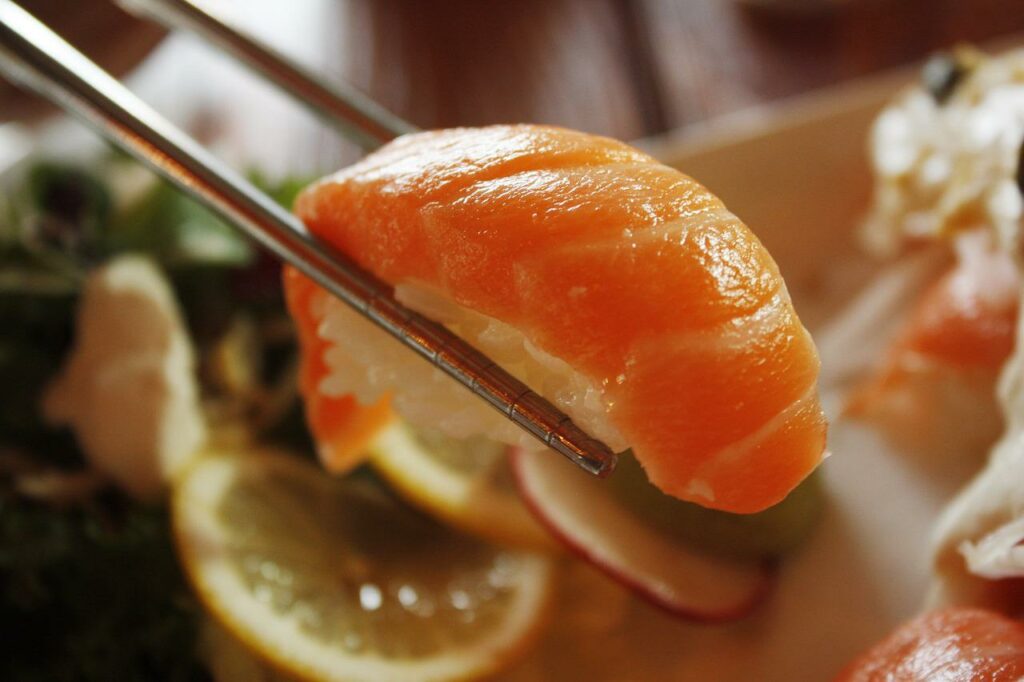 You might want to go for more traditional food, like an Asian dish, then you should try Yuzo Sushi Tapas. They feature an Asian-Latin menu, with sushi being their specialty.
They offer a modern bar and eatery, serving a fine selection of homemade Asian dishes prepared with traditionally sourced ingredients that produce food rich in nutrients and flavor.
The menu includes rice dishes, desserts, noodles including Ramen, salads and soups, signature rolls, sashimi, sushi, and many others. If you want to enjoy spicy dishes, this is a good place, and they were spicy seafood and spicy ramen.
The Asian flavor does not end with food; you can also enjoy local Asian dishes such as Sake(rice drink). Other accessible services include vegetarian options, waiter service, private and street parking, a full bar, and credit card payment.
Address: 808 N Broadway Ave, Oklahoma City, OK 73102, United States
#10. Tipsy Tiki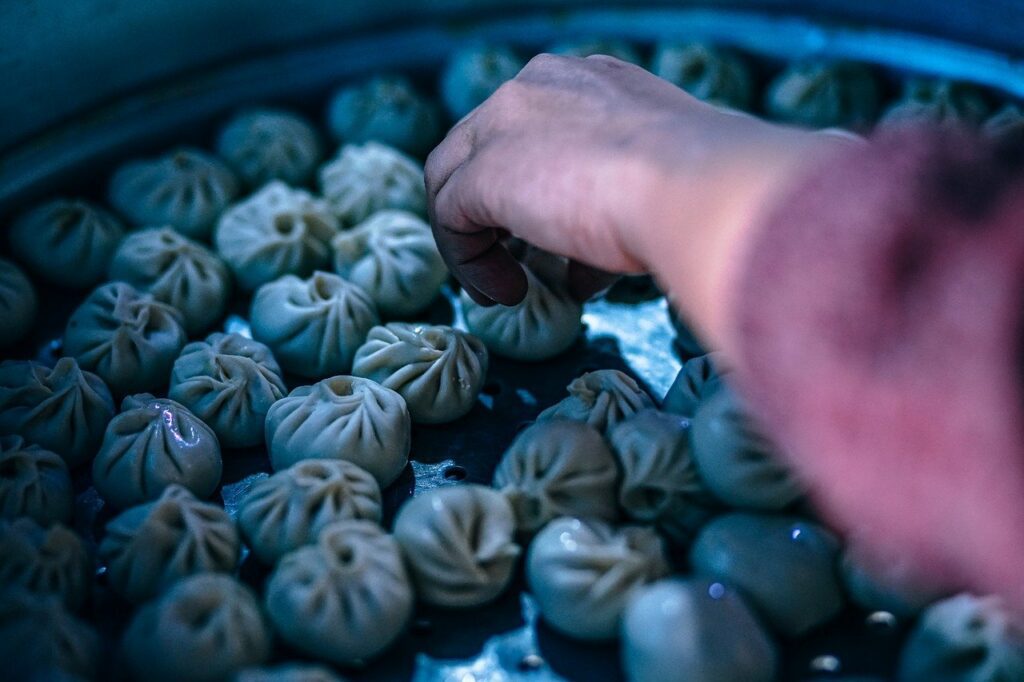 Tipsy Tiki is another restaurant you must visit, especially if you want to experience fun and lively dining. If you are a sports person, you'd love this place as it is a good sport to watch sport. Tipsy Tiki is known for its delicious Asian and southern blend and great cocktail mix.
Their dishes are healthy and freshly made from scratch. They also have domestic, imports, local, and seltzer beers.
This restaurant might be your favorite if you are into vegetarian options, as they offer many vegetarian options. Other provision includes outdoor seating, a private parking lot, live music, and credit card payments.
Address: 105 E California Ave, Oklahoma City, OK 73104, United States
Enjoy your meal at Bricktown OKC
Exploring new restaurants can be exciting, especially if you have a trusted dining guide. You get to explore cultures through food and flavors; whether it is Mexican dishes, Italian dishes, Asian cuisines, or typical American cuisines, we've got you covered. So enjoy your dining experience while putting our dining guide to good use.
Read more featured restaurants in the United States: