Top 15 Best Restaurants In Scranton PA (Pennsylvania)
Are you looking for the best restaurants in Scranton PA? Scranton is a city with a rich history and a thriving culture. In recent years, Scranton, known for its history in the coal and railroad industries, has also become a popular travel destination for foodies.
There is something for everyone in Scranton because of the wide variety of cuisines and eating options. People who want to eat delicious food can choose from a wide range of places in the city, from casual cafes to expensive restaurants. This guide will examine a few of Scranton, Pennsylvania's top eateries.
Your taste buds will be begging you to come back for more, whether it's traditional Italian treats, legendary pizza, gourmet ramen, or everything in between. So why are you still waiting? Check out the list of the best restaurants in Scranton, Pennsylvania, that we've put together, especially for you.
What are the Best restaurants in Scranton PA (Pennsylvania)
#1. A Little Pizza Heaven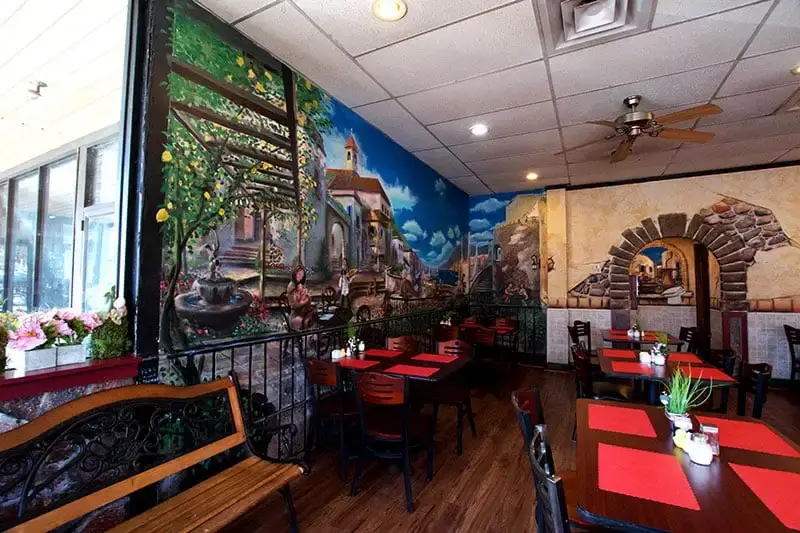 A Little Pizza Heaven is a family-run restaurant that has been running since 2006. Scranton, Pennsylvania, and the surrounding areas have been getting fresh Italian food from A Little Pizza Heaven. You should visit A Little Pizza Heaven if you're in the mood for some mouthwatering pizza and genuine Italian cuisine.
This restaurant serves many delicious Italian dishes, such as crisp salads, eggplant parmigiana that melts in your mouth, and soft, homemade gnocchi. It would help if you tried Italian Stallion pizza. Huge and delicious, it has many delightful pizza toppings. 
They will make all of their famous dinners and dessert trays if catering is needed. Any item you select from the menu will be excellent, but the big crowd favorite is their garlicky zeppole. It's a delicious fried dough dish with cheese, butter, and garlic.
Address: 2015 Boulevard Ave, Scranton, PA 18509, United States
#2. Posh at Scranton Club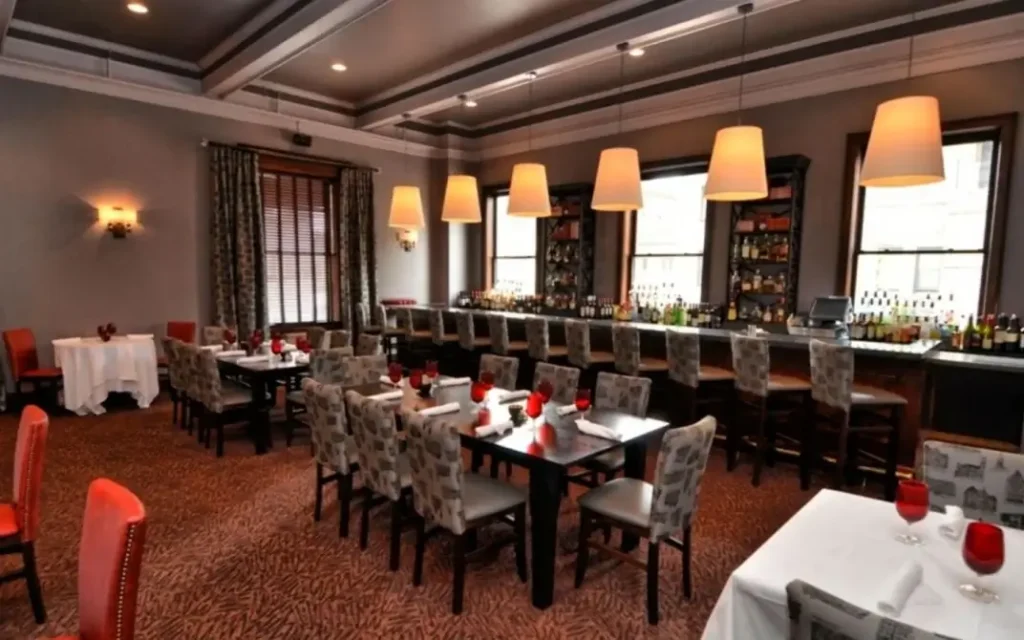 Posh is a fine-dining restaurant with grilled salmon, strip steak, and duck breast on the menu. Posh is regarded as one of the best restaurants open in Scranton, Pennsylvania, as evidenced by the volume of reservations they receive.
The eatery, which offers first-rate service and exquisite food, is located in a historic building in the center of Scranton's downtown area. Customers can order cocktails from the restaurant's impressive beverage menu and enjoy them at the gorgeous Fashion Bar.
One of their most popular dishes is the POSH Steak Frites, a delicious NY strip steak topped with mushrooms and onions sautéed in Worcestershire butter and served with POSH fries.
Address: 404 N Washington Ave, Scranton, PA 18503, United States
#3. Casa Bella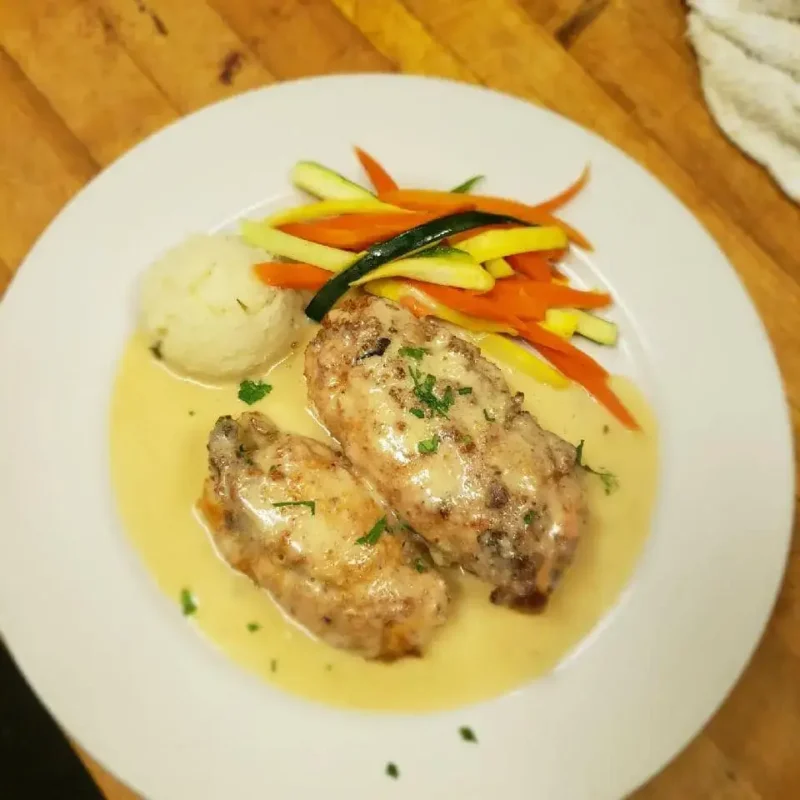 Since 2006, Casa Bella has been one of the best Italian restaurants in Scranton, Pennsylvania. It serves the newest and coolest Italian food. There are several Italian restaurants in Scranton. Casa Bella is one of the best.
Even though it looks plain from the outside, Casa Bella is a great Italian restaurant in Scranton that comes highly recommended. You can choose from a wide range of traditional Italian dishes at the restaurant and pair them with some excellent wines. It's one of Scranton's best restaurants for a special dinner.
Their specialty, Linguine Ai Frutti di Mare, is delicious. It is prepared in a marinara sauce with mussels, clams, shrimp, and calamari and served with the wine of your choice.
Address: 330 W Market St, Scranton, PA 18508, United States
#4. Cooper's Seafood House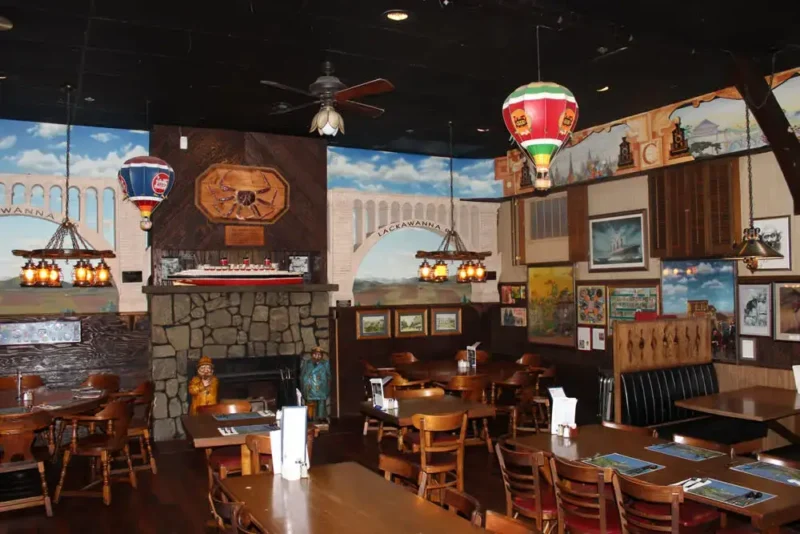 Since 1948, the Cooper family has owned and managed Coopers, a Scranton landmark and roadside attraction. Cooper's, shown in the well-known television series The Office, offers customers all the comfort and seafood they need.
People travel long distances to sample the well-prepared seafood platters and homemade soups at one of Scranton's most well-known restaurants! It's not surprising that they won Travelers Choice in 2021.    
It serves delicious meals, wine, beer, and other beverages in a warm, inviting atmosphere. Diners can choose between steaks or hamburgers and grilled fish, seafood spaghetti, and steamed crab legs. Only fresh, never-frozen fish and seafood are used by them.
Address: 701 N Washington Ave, Scranton, PA 18509, United States
Since you love the restaurants in Pennsylvania, you would love to check out the best places to eat in Erie (Pennsylvania), Beaver Creek (Colorado), Bethesda (MD), and Greenville (Texas).
#5. Ipanema Grille
If you're looking for the best places to eat in Scranton, Pennsylvania, serving fantastic Italian food, take the foodie in you to this hidden gem.
The best Brazilian food is the delicious roasted meats on Ipanema Grille's menu. Every authentic, home-cooked dish includes elements of Italy, including pasta, wine, and other foods.
Even though the main meals are accessible and delicious, the Rodizio, unlimited beef cut and served at the table, is the highlight.
Address: 1911 N Main Ave, Scranton, PA 18508, United States
#6. Backyard Ale House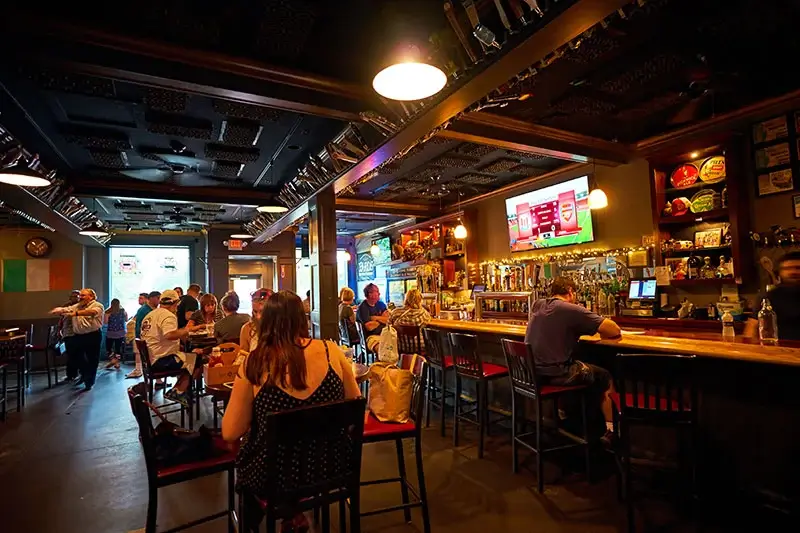 The Backyard is a classic American ale bar serving a large selection of beer on draft and in bottles worldwide. Backyard Ale House is the place to go if you're looking for traditional American food in a relaxed atmosphere.
At one of the best restaurants in the city, indulge in some of Scranton's best cuisine while drinking beer with friends.
Due to its welcoming ambiance, rustic bar, and mouthwatering pub fare and beverages, this venue is perfect if you're looking for a casual eating alternative in a neighboring restaurant.
Their "Banjo Pig" sandwich, which is fashioned after a Cuban sandwich, is distinctive and outstanding.
Address: 523 Linden St, Scranton, PA 18503, United States
#7. Sambuca Italian Grille & Bar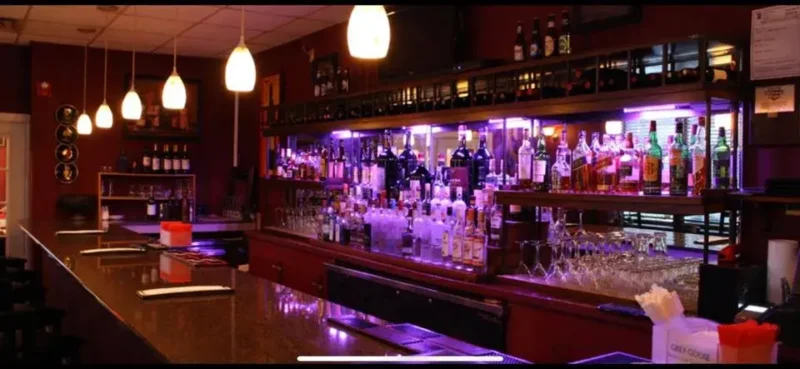 Sambuca is a classy eatery and bar serving traditional Italian cuisines, such as veal, spaghetti, and seafood. Sit, and enjoy some of Scranton's most fabulous homemade Italian food.
They use only the freshest ingredients when preparing their meals and pay special attention to even the slightest details. Enjoy one of the best birthday restaurants in Scranton, which has a cozy atmosphere and a recipe that has been used for years.
The Rigatoni Filetto Pomodoro, which is pasta sautéed with onions, prosciutto, fresh plum tomato sauce, and basil, is something we strongly advise you to try.
Address: 234 Penn Ave, Scranton, PA 18503, United States
#8. Abe's Kosher Delicatessen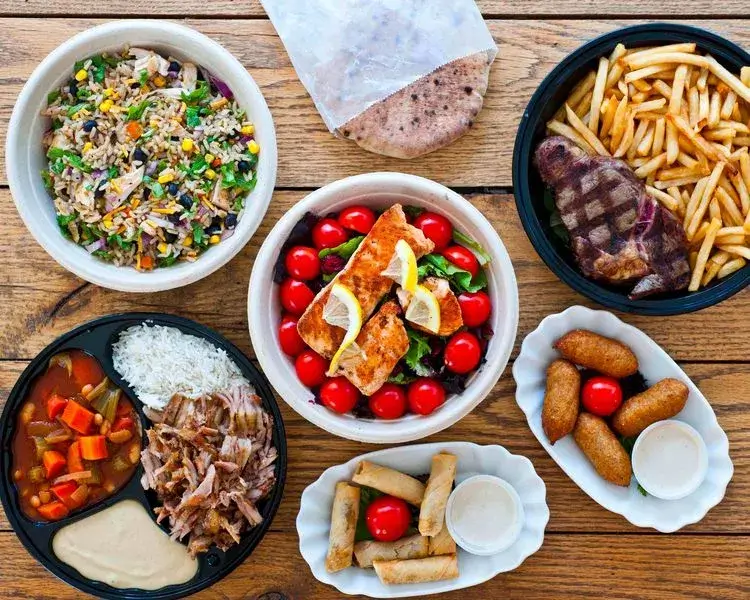 Abe's Deli, a traditional Jewish delicatessen with Kosher certification, serves the best breakfast in Scranton, Pennsylvania.
You can order breakfast dishes, sandwiches, and hot meals from a traditional menu at this casual kosher deli. Without question, it ranks among Scranton's best restaurants for delicious food, a warm ambiance, and excellent service.
We really think you should try their delicious falafel and tabbouleh, which are both Jewish specialties that can't be found anywhere else.
Address: 326 N Washington Ave, Scranton, PA 18503, United States
You don't want to miss out on the best restaurants in Columbus (Mississippi), Fremont (California), and Terre Haute (Indiana).
#9. Thai Rak Thai Restaurant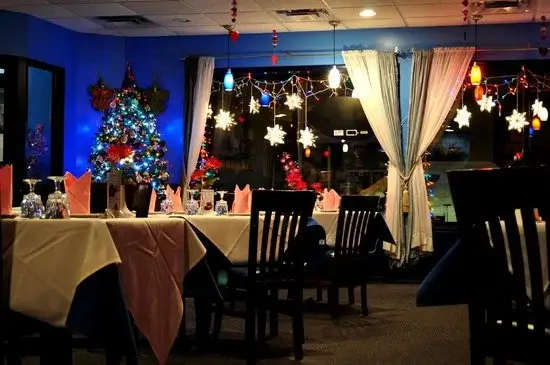 Thai Rak Thai is a popular, family-run restaurant that serves Thai food in a relaxed atmosphere. They have been a dependable Thai restaurant since 2006. This is where you would get authentic Thai cuisine.
Thai Rak Tai is a lovely place to have a nice, relaxed dinner. The restaurant's specialties include basil pork chops, spicy duck, and tuna with Panang avocado.
Vegetarian choices are additionally offered. Because the dishes are made to be shared, guests can sample a variety of delicacies rather than make a decision.
Try the red snapper in red curry sauce, drunken noodles, and crispy fried calamari for more flavor variety. Thai Rak Thai is one of the top Thai restaurants in Scranton, PA.
Address: 349 Adams Ave, Scranton, PA 18503, United States
#10. Carl Von Luger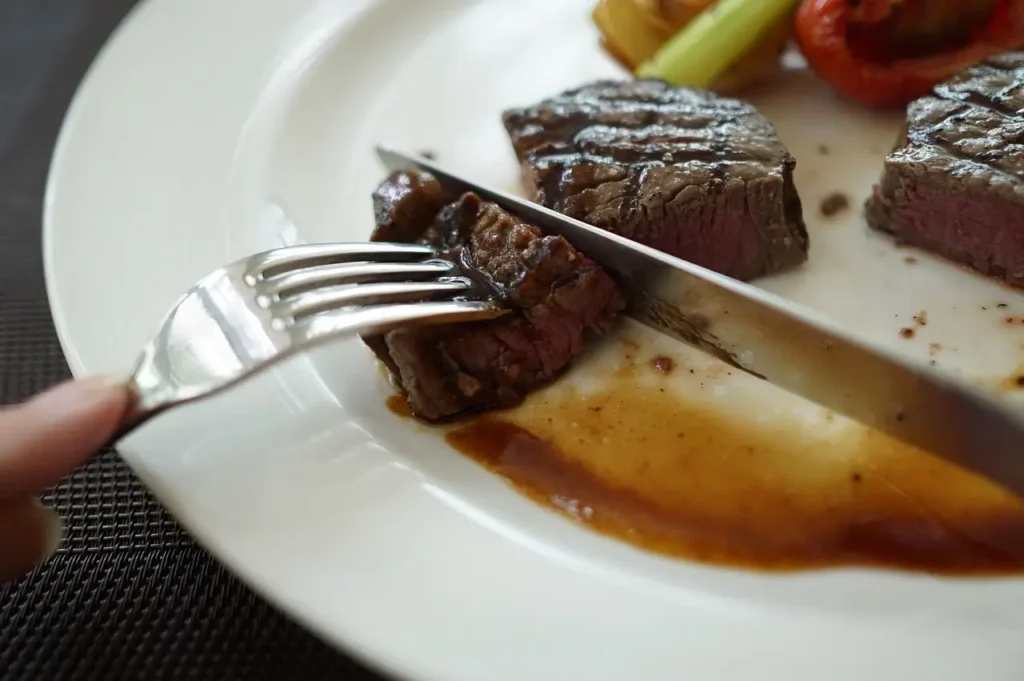 Carl Von Luger is a fantastic steakhouse located in the center of Scranton. It has a contemporary art deco design and serves fine dining. This steakhouse guarantees you good bacon, steaks, and chicken.
Carl Von Luger's mix of excellent service, top-notch food, and affordable rates has helped it become known as one of Scranton's most fabulous restaurants.
Live jazz is frequently played during dinner, enhancing the enjoyable experience of great dining in Scranton.
We recommend that you try one of their ribeye steaks, cooked the way you like it and served with the wine of your choice.
Address: 301 N Washington Ave, Scranton, PA 18503, United States
#11. Coney Island of Scranton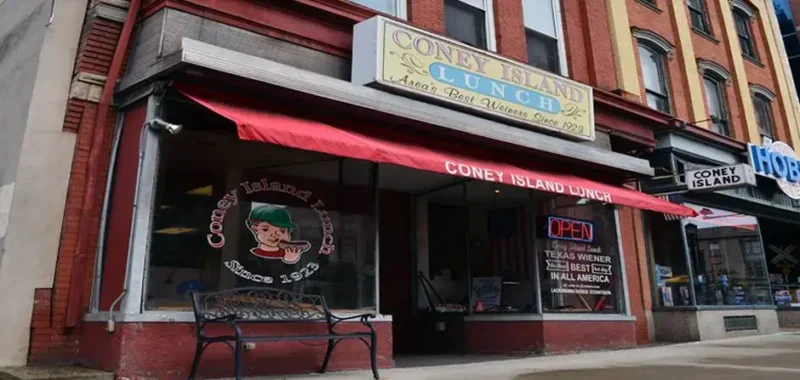 Coney Island of Scranton is a top restaurant in Scranton, PA, loved by locals and an iconic spot for American and Greek classics for over 97 years.
This restaurant is a hidden gem to check out while deciding where to eat in Scranton for a quick brunch. Try the tasty hot dogs, chili dogs, and cheeseburgers Scranton's Coney Island offers. Good rice cakes and pudding will be provided for you. It's pleasant to enjoy flavorful root beer.
Coney Island has numerous fast food options, ranging from hamburgers to wiener steaks. The diner's decor is straightforward but has subtle accents, such as natural wood booths, that give a distinctly retro feel. So this cafe can offer whatever you need.
They have a famous Texas wiener, which many consider the perfect hot dog.
Address: 100 Cedar Ave, Scranton, PA 18503, United States
#12. Eden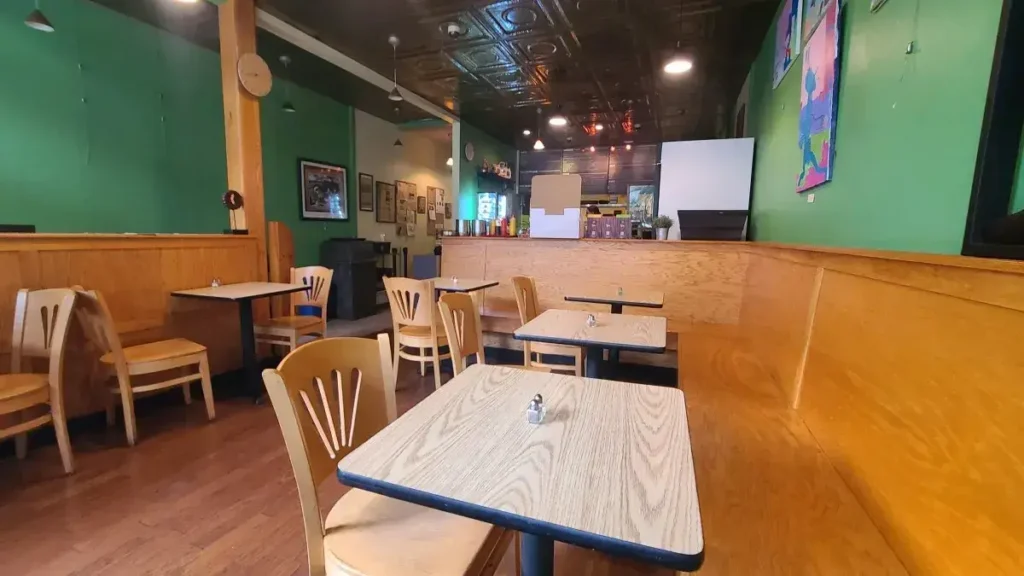 Eden is a top restaurant in Scranton that specializes in vegetarian cuisine. You may purchase delectable pizza, turkey, and mashed potatoes at Eden Vegan Cafe. 
Everyone should check out Scranton's fantastic vegan option, Eden, as the restaurant must provide each patron with a wholesome meal.
Eden is the place to go if you're looking for the best and hippest vegan dining options in Scranton.
The restaurant has a simple design reminiscent of a deli and emphasizes wildwood. Regional artists made the wall decorations, and they are for sale. Eden's distinctive vegan buffalo chicken pizza is a must-try. You should get two since it is simply that beautiful.
Address: 344 Adams Ave, Scranton, PA 18503, United States
#13. Henry's On Clay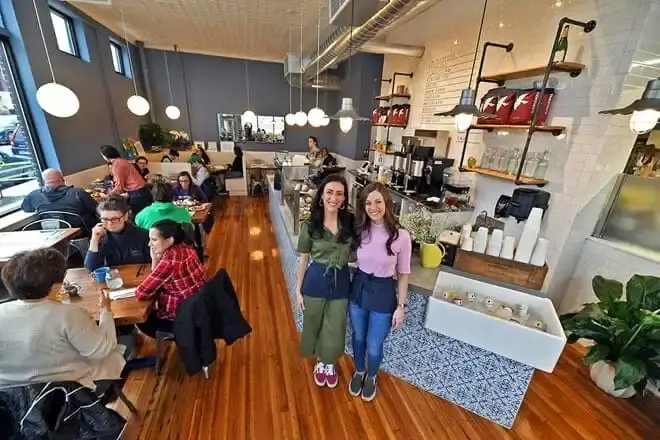 Henry's on Clay is a charming restaurant and café managed by sisters Ellen and Lizzie Sallust. At Henry's, every meal is a little bit of bliss.
Tourists seeking new experiences can come here to sample some of Spain's cuisine. Delicious chicken salads, wonton soup, and chicken are all prepared by the cooks here.
Most guests suggest sampling the great biscuits, egg waffles, and churros. Take advantage of the chance to taste a delicious vanilla latte, espresso, or tea.
They provide delectable desserts, coffee drinks, and sandwiches that will have you craving them for days after you've had them.
Despite its diminutive size, the flavors are enormous. Henry serves a fantastic DGR Burger. Pimento cheese, bacon jam, pickles, smoked ketchup, and crumbled potato chips are added to a short-rib burger on a croissant bun.
Address: 1600 Clay Ave, Dunmore, PA 18509, United States
#14. Bar Pazzo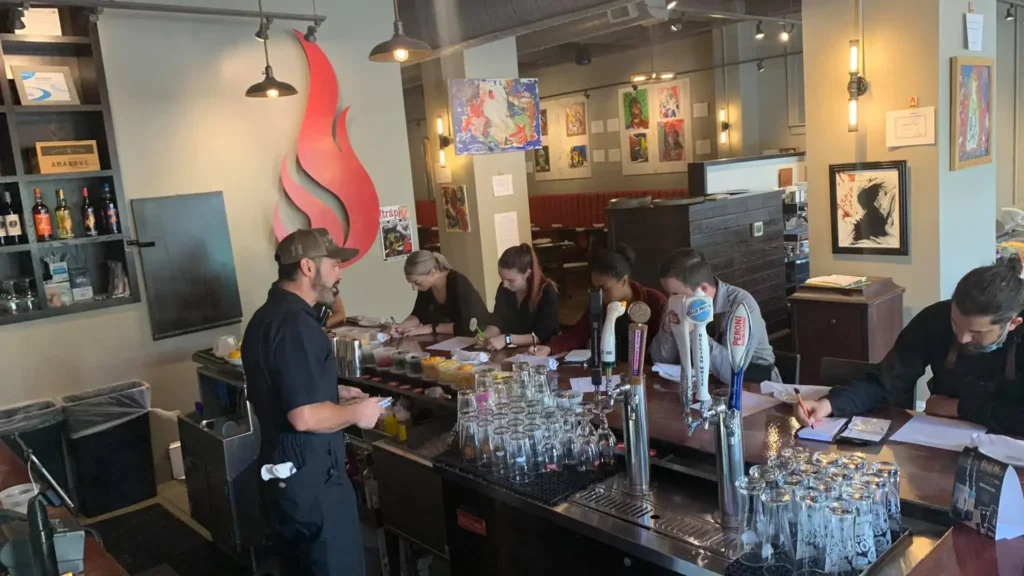 Bar Pazzo is an Italian pub and bar restaurant in the center of Downtown Scranton that is locally owned and run. Visit Bar Pazzo for the best Italian food in Scranton for lunch.
Visit Bar Pazzo for some outstanding ricotta, meatballs, and pappardelle. Enjoy your time with your friends while you share delectable strawberry ice cream, fruit salads, and gelato.
The restaurant has smoked pizzas made in a wood-fired oven, like the Puttanesca with tuna, olives, and garlic. It also has Italian meats and cheeses that have been cured.
Enjoy their delicious purgatory eggs and sweet berry mascarpone pizza for breakfast on the weekends.
Address: 131 N Washington Ave, Scranton, PA 18503, United States
#15. Purple Pepper Deli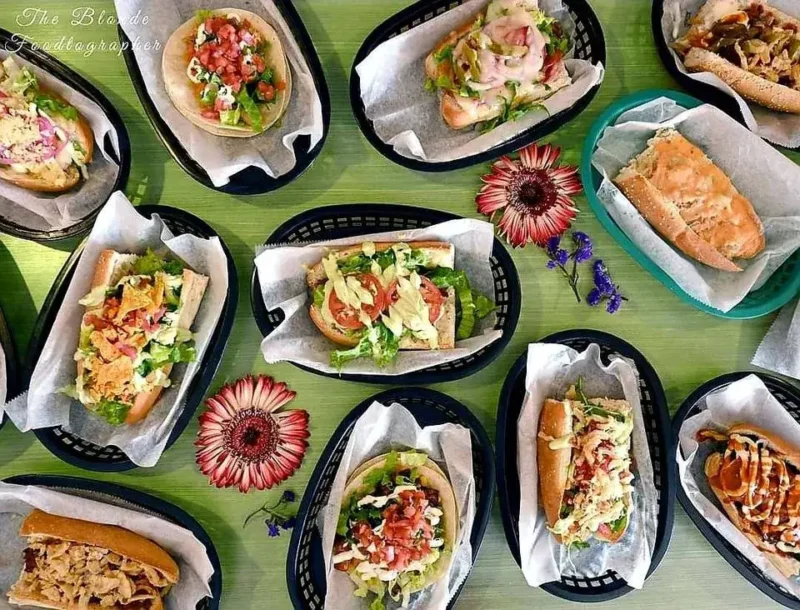 The Purple Pepper Deli near Lake Winola has served dishes made with organic, farm-fresh, and moderately priced products since 2016.
Everyone will find something they enjoy at one of Scranton's best restaurants because they specialize in preparing sub sandwiches with a combination of meat, cheese, fresh vegetables, lettuce, pickles, and salsas.
You may make your foot-long sub with their organic ham, turkey, hog, beef, vegetables, and other ingredients!
Address: 825 N Keyser Ave, Scranton, PA 18504, United States
Time to spare? Why not check out the best restaurants to eat in Morristown (Tennessee), Clovis NM (New Mexico), and Orem Utah.
Enjoy Your Meal At Scranton Pennsylvania Restaurants
And That's Our Complete List of the 15 Best Restaurants in Scranton, Pennsylvania. As you can see, Scranton has a wide variety of dining establishments.
This town is sure to have everything you're looking for. So, whatever the reason you're here, remember to check out one of these fantastic restaurants!
Disclaimer: Vasttourist always strives for content accuracy. Since the time of publishing, travel-related information regarding pricing, schedules, and hours may have changed. Please see individual websites embedded in this post for the most current trip-planning information.

Unless otherwise stated, Vasttourist does not claim ownership of any images used on our blog site. The respectful owners of all visual content have copyright protection. We try to include links to the sources. If any images are your property and you do not want them to appear on our blog, don't hesitate to contact us; we will take them down immediately. We support properly crediting the original writer, artist, or photographer.